This is a sponsored post. All thoughts and opinions are my own.
Disclaimer: This guide is aimed more towards first-timers in Tokyo as opposed to people who have been living in the city for some time. When I have friends visiting from other countries for the first time, the most commonly asked questions are, "What's the night life like in Tokyo?" or "Which clubs or bars do you recommend I go to?" I thought it was about time to compile a list of popular clubs and bar lounges in Tokyo with a short description of each. Read on for the 10 clubs and bar lounges you should go to in the Shibuya, Roppongi and Omotesando areas for an introduction to the Tokyo nightlife.
こちらのガイドは、初めて東京に来る人用に作ってみました。日本が初めての友達によく聞かれるのが、「東京のないとライフはどんな感じなの?」や「都内でおすすめのクラブやバーラウンジはどこ?」なので、そろそろ私のおすすめをブログ記事にまとめた方がいいのかなと思いました。私が過去にDJしたことのある場所や、雰囲気が良く、楽しかったなと思ったクラブやバーラウンジを紹介します。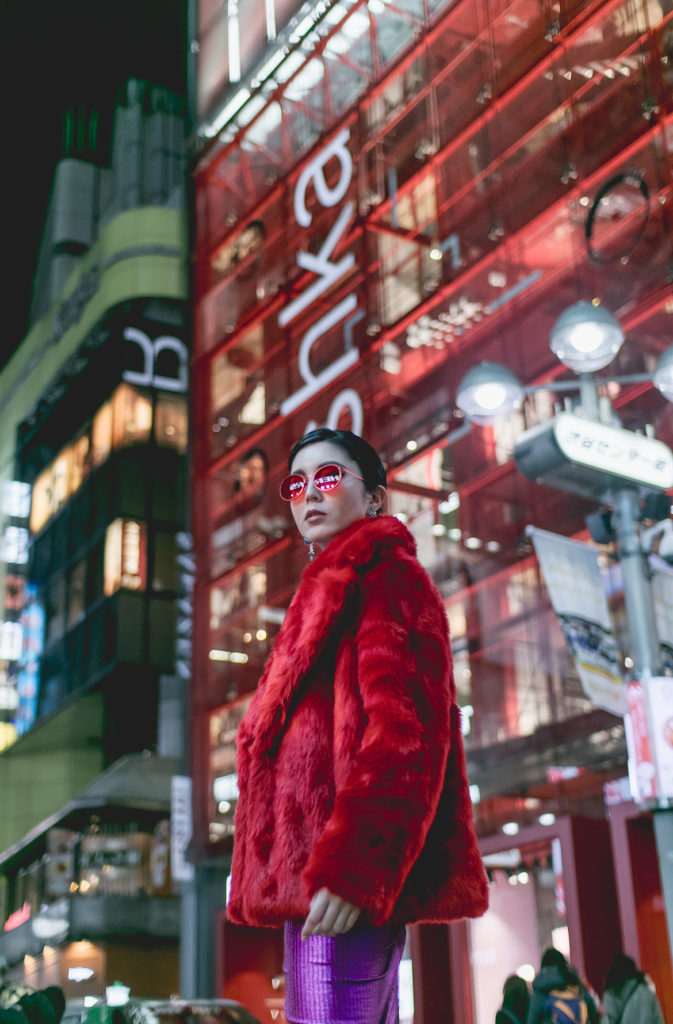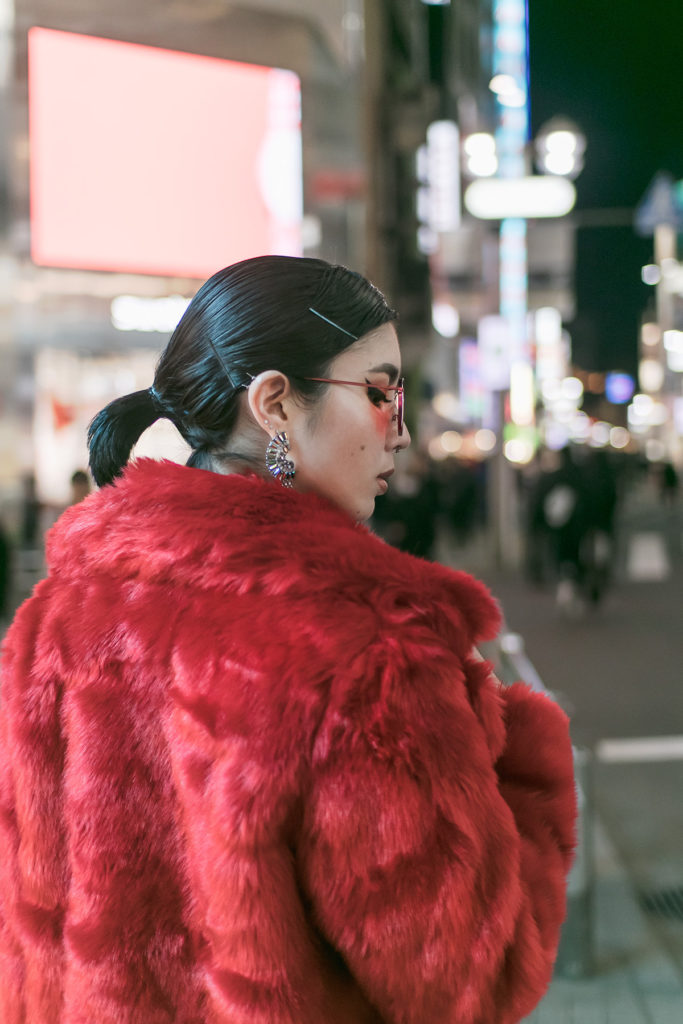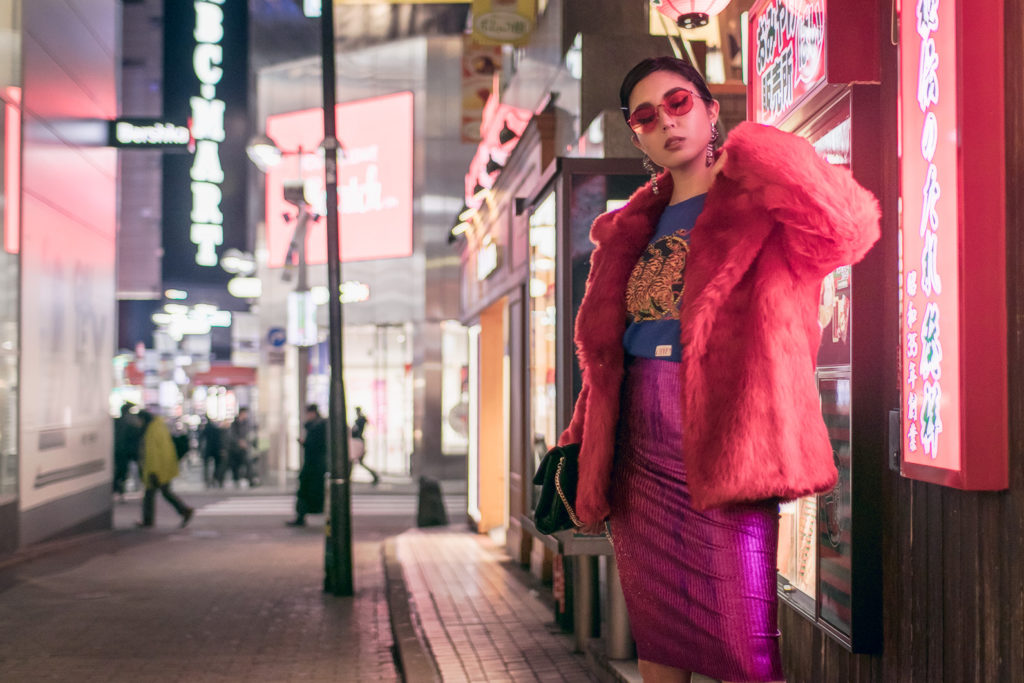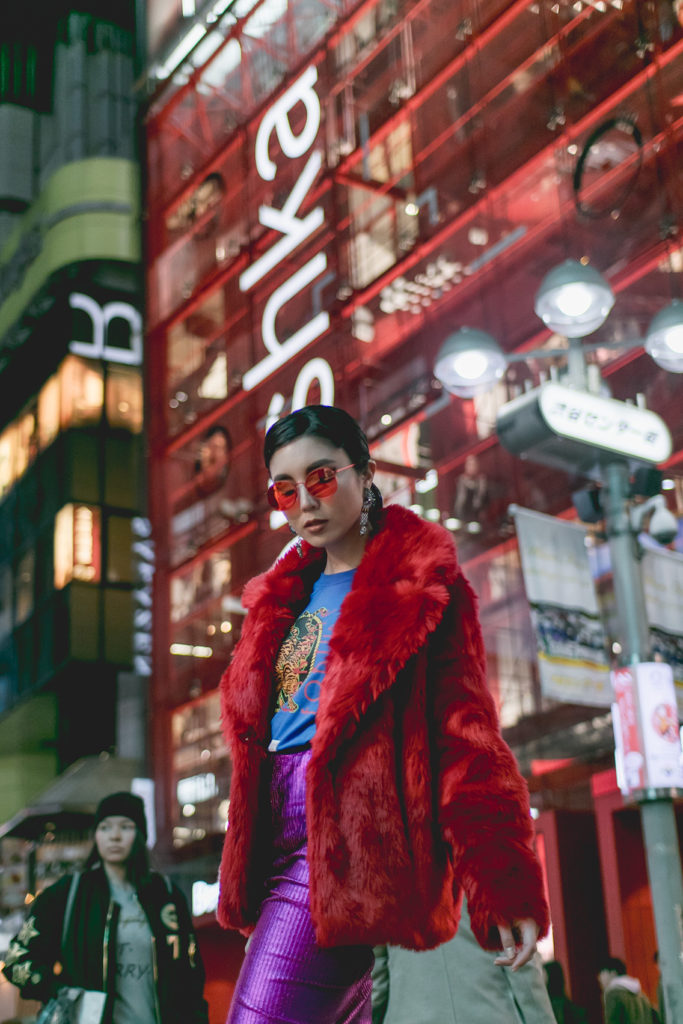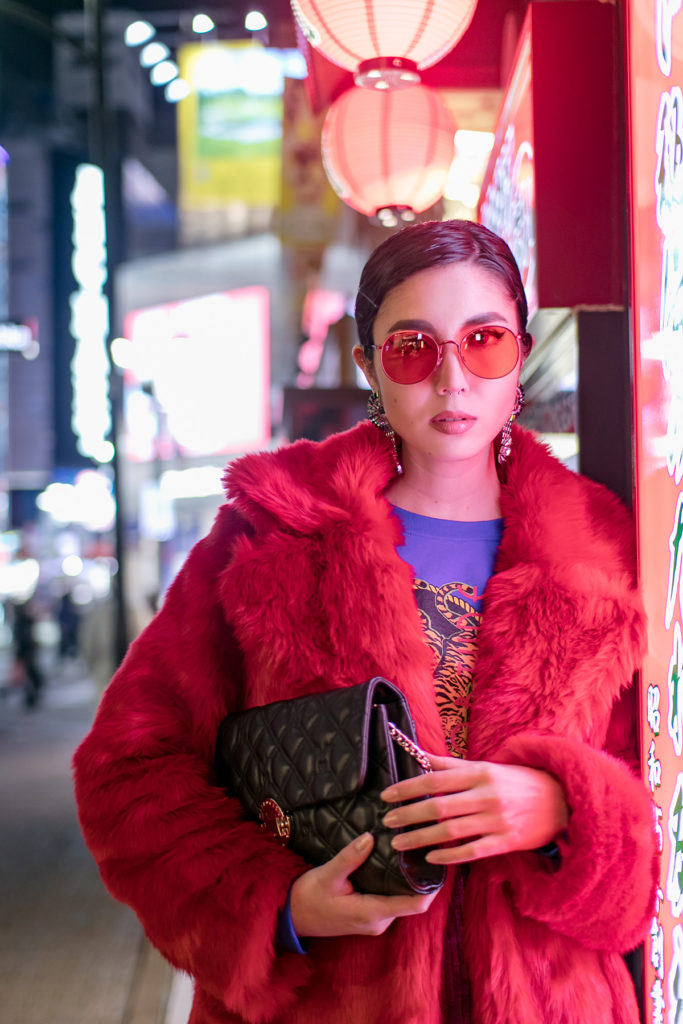 10 Clubs and Bar Lounges You Should Go To In Tokyo
Sound Museum VISION – This is easily probably one of the most popular clubs in Shibuya. I've DJ-ed here twice myself, and there's always a good crowd here on the weekends. Besides the main stage, there are several other rooms in the back with a variety of DJs which I like about this venue. I recommend checking their calendar for special headliners!
WOMB – If you love electronic music and fashion, this is the club to go to. I remember seeing ICONA POP perform here, and more recently Skrillex performed here as well. They also present very cool artists from Japan and internationally so it would be worth checking out.
 HARLEM – For you hip-hop lovers out there, Harlem is the place to party at. I went here recently for a fashion party, and my friends and I were really digging the music. Shibuya is known for the hip-hop culture, and Harlem is one of the clubs to get your hip-hop fix.
CONTACT TOKYO – This is the first venue I ever DJ-ed at, so I had to add this one to the list. Unlike the other clubs mentioned above, you must register to become a member in advance. It's a fairly international crowd with events going on almost every day of the week. If you want to immerse yourself in the dance culture here in Tokyo, this is the place to be.
DJ Bar Bridge – Probably the closest bar lounge from Shibuya Station (just a 1 min. walk!), DJ Bar Bridge is good vibes only. It has a cozy atmosphere with the bar/ DJ booth in the middle, and I recommend this place if you just want to stop by for some drinks and quality music. I had the pleasure of DJ-ing here twice, and I loved how international the crowd was both times.
Microcosmos – Also a cafe space during the daytime, this is a cute little venue with mainly hip-hop events on the weekends. My favorite thing about this place is that there is plenty of seating in the back (since it's normally a cafe), so you can chill with your friends as well. A friend of mine hosts his hip-hop event here called BESUKE about once a month, and it's seriously good vibes only.
1OAK – Moving on to Roppongi. 1OAK is a famous nightclub in Chelsea, NY, and they finally opened a location in Tokyo less than a year ago. Since its grand opening in August of last year, so many international artists and DJs have performed, making it a hot spot for the nightlife in Tokyo. I know some of my friends party here every weekend! It's a very posh club with only the best music.
ELE TOYKO – Another fancy nightclub in the Azabujuban area, ELE TOKYO is always free for female guests (lucky us!). There's also a strict dress code to be admitted into the club (no sweats, sandals, etc.). ELE is a great place to go to if you want to see international artists and mingle with a diverse crowd. I went to see perform Ookay here a few summers ago and I enjoyed the crowd as well as the music.
TUSK – "Tusk, located at the foot of the West Walk, a prime spot in the famous Roppongi Hills Complex will reflect the style of a sophisticated and chic city bar that you would find in the heart of New York, London or Sydney, something still strangely lacking in Tokyo." Couldn't have said it better myself. This bar lounge is one of my favorite places I've DJ-ed thus far. The Roppongi area in general is very diverse, so it's easy to meet people from different countries in a place like TUSK.  A great place to go out for drinks with friends or even for a date.
Wall & Wall/VENT – Last but most certainly not least, the one place in the Omotesando area that's worth going to. The reason why it has two names is because during the evening hours, the venue goes by "Wall & Wall," while during the nighttime hours, it goes by "VENT." Wall & Wall is where I hosted my party, "La Fondue Tokyo," back in January of this year, and the next one is coming up on March 29th! The venue itself is very clean and spacious with great sound quality. It's located right on the big intersection in Omotesando, making it easy access from Omotesando station.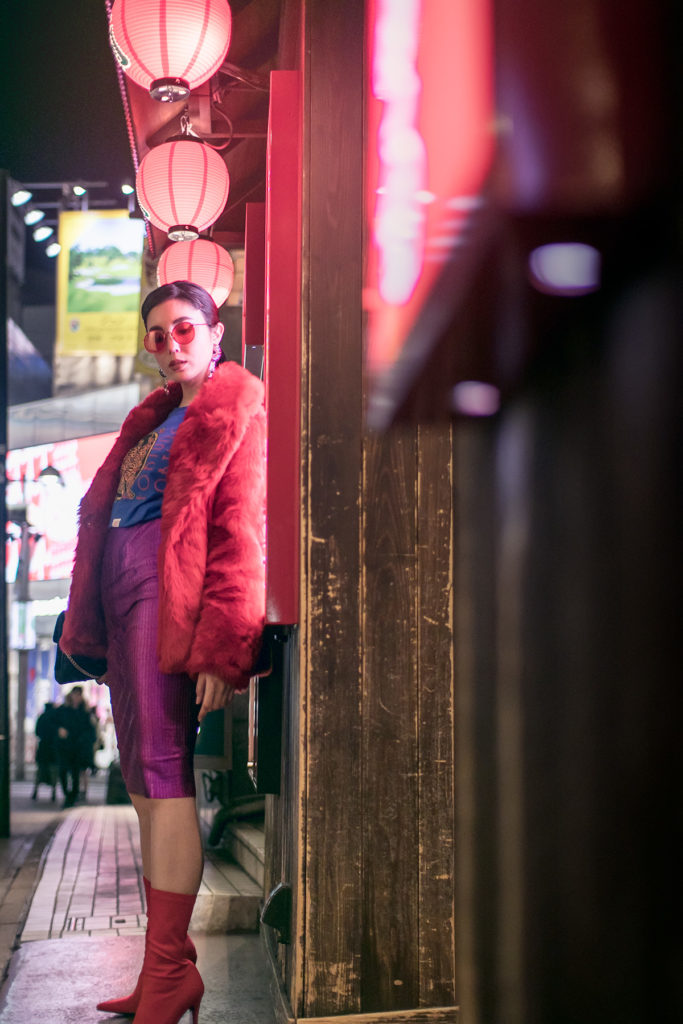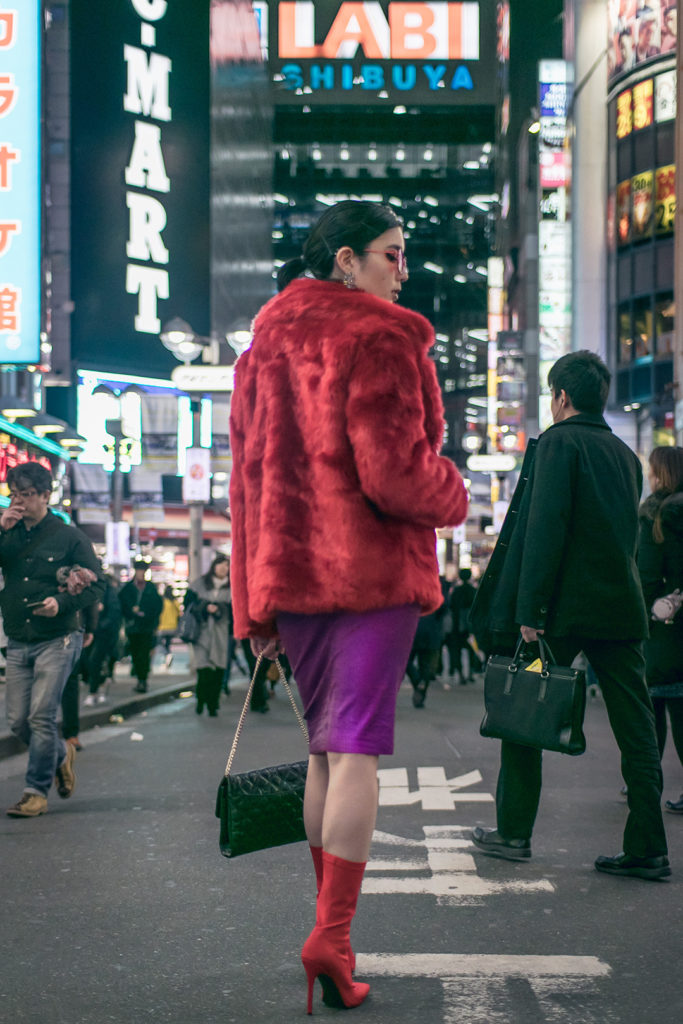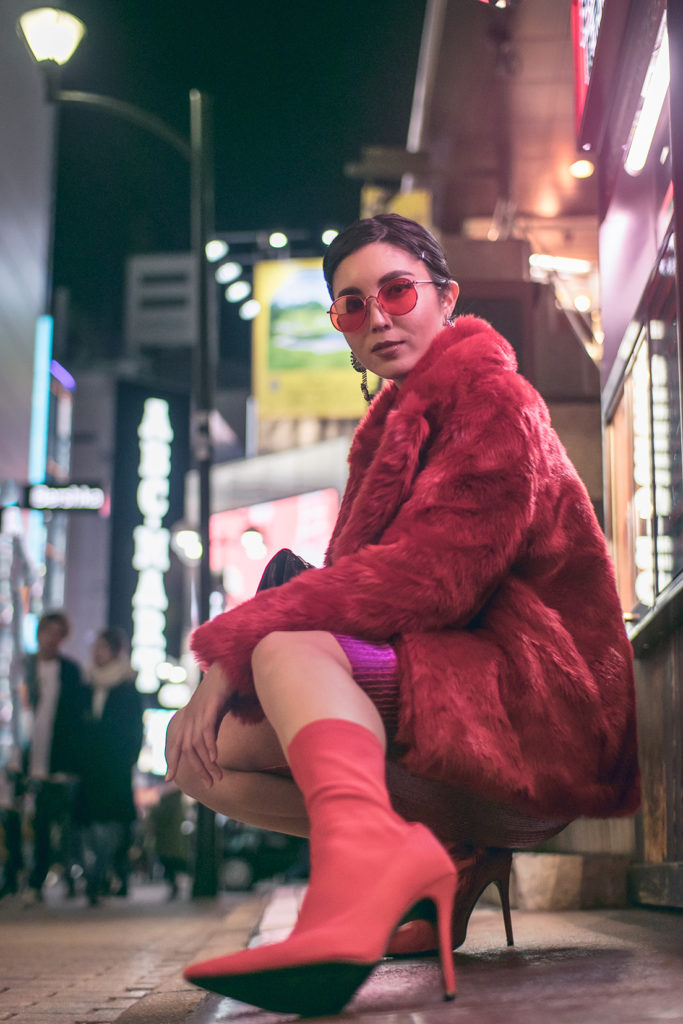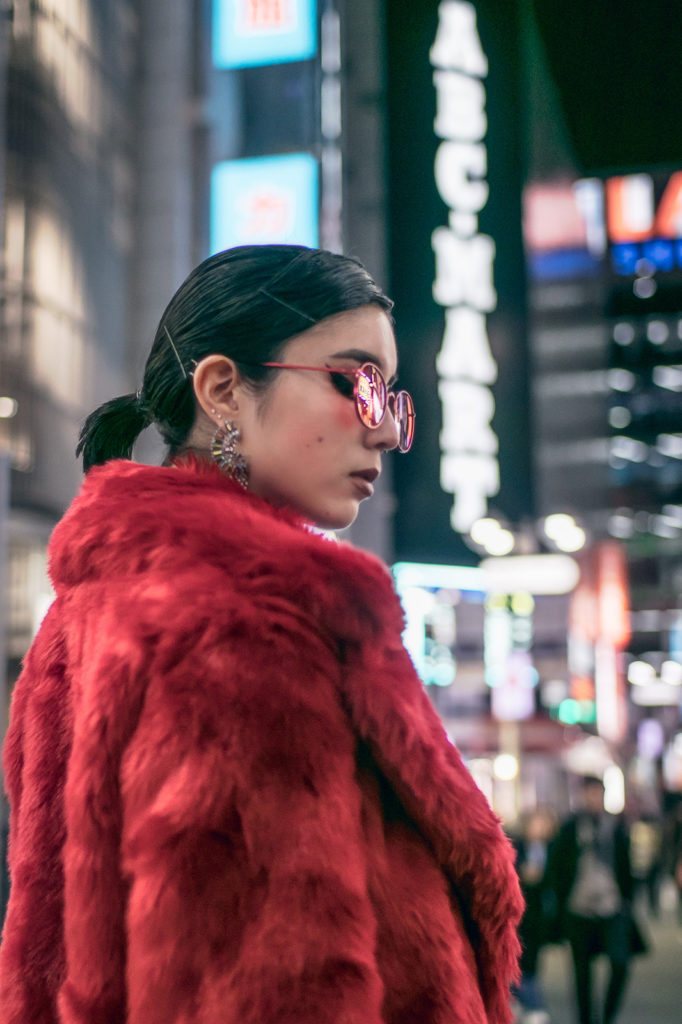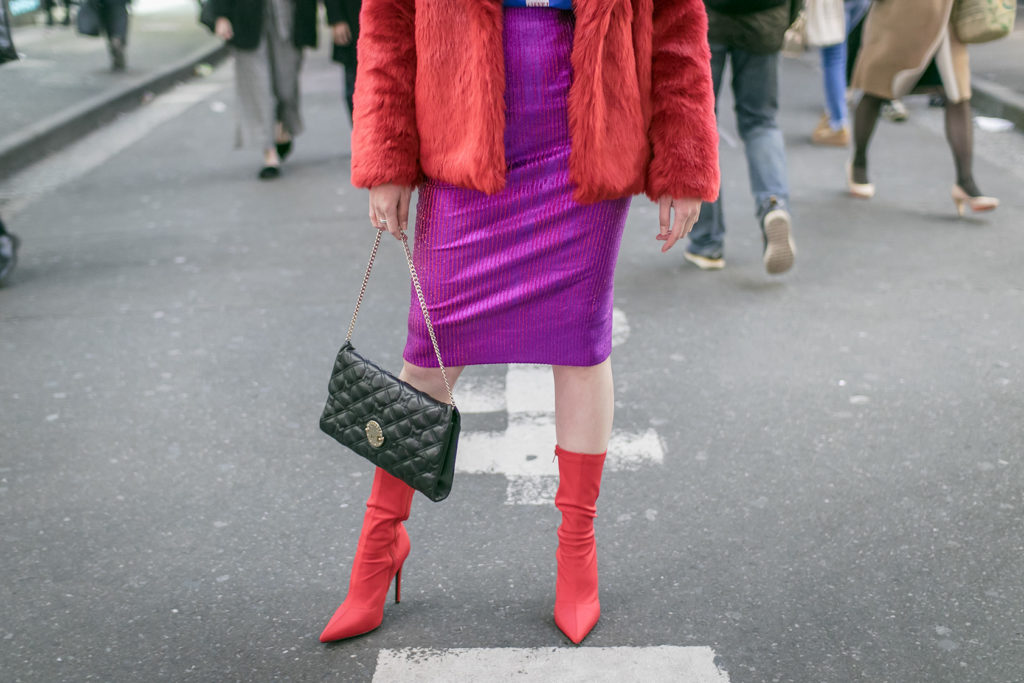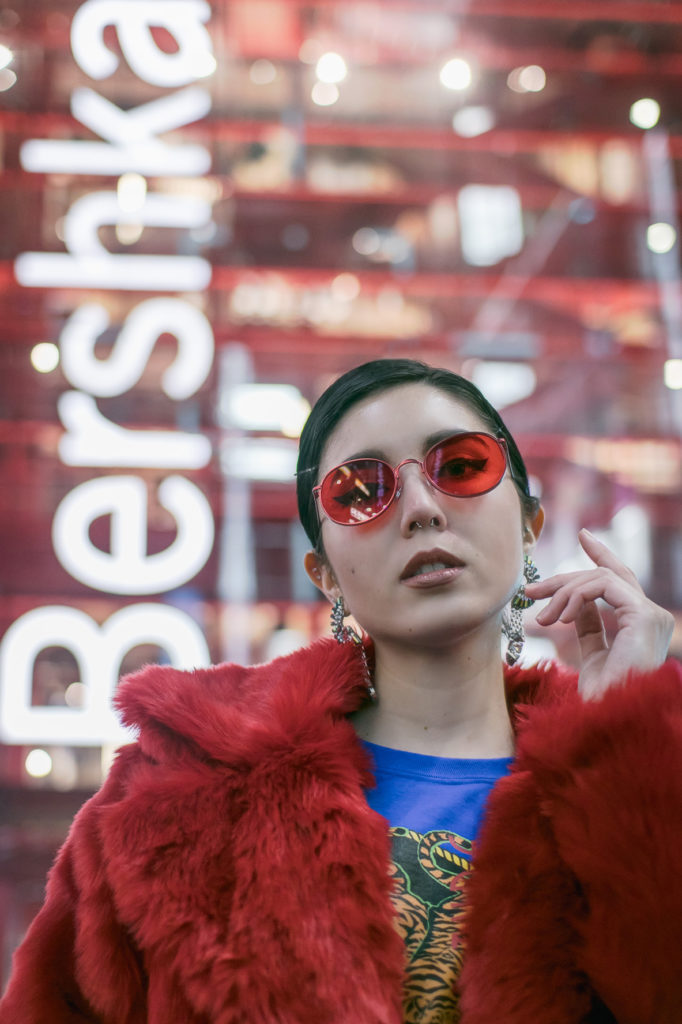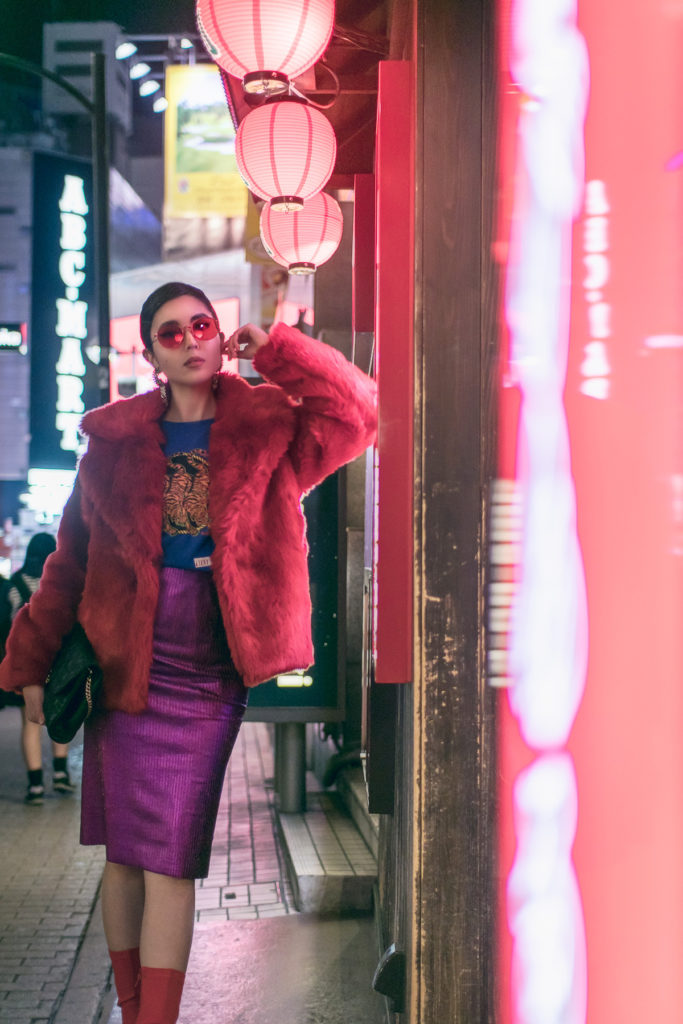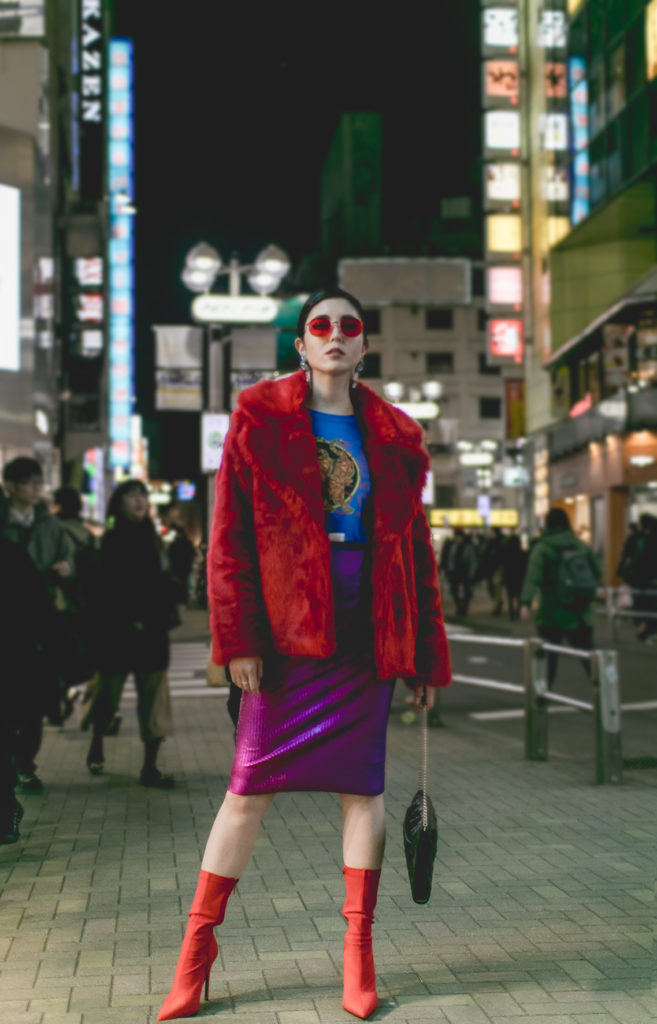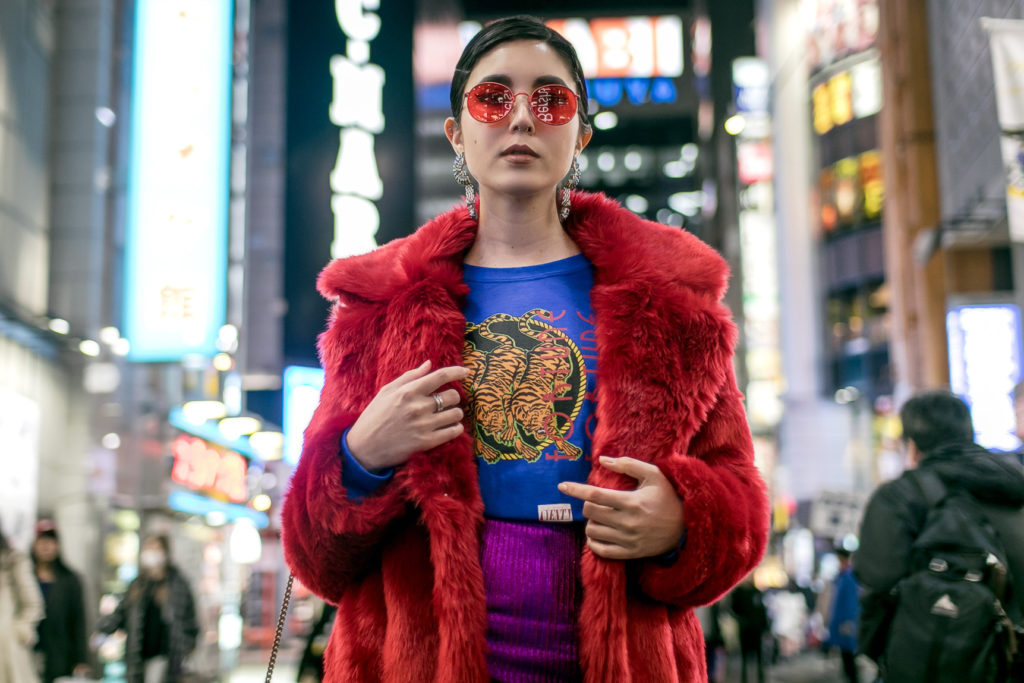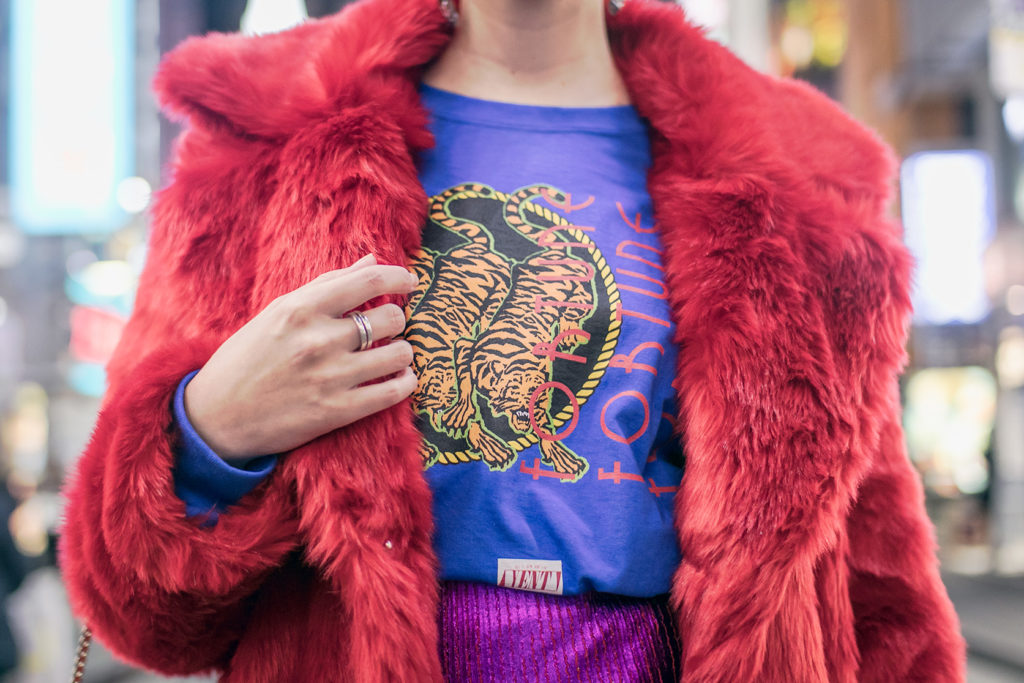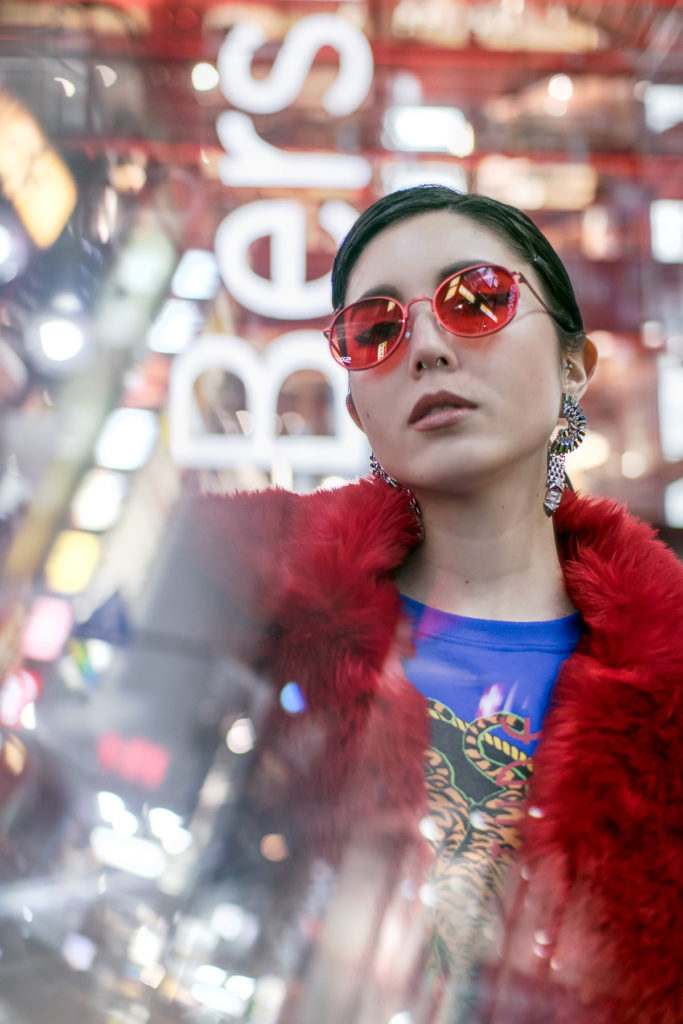 Make sure you check out my friend's brand, YENT TOYKOMADE, and use my special discount code yentsamanthamariko for 10% off your purchase!
私の友達のブランド、YENT TOYKOMADEのチェックもお忘れなく!お買い物する際に割引コードyentsamanthamarikoを使うと、10%オフになります💜
Forever 21 coat, Yent Tokyomade long-sleeve tee, Zara skirt, zeroUV sunglasses, Metrocity bag, Public Desire boots, SLY earrings.
All photos by Nona