One of the perks of dressing during the holiday season is that it's easier to find and wear items in deeper shades, aka jewel tones. Whether it's ruby red or emerald green, these deep, luscious colors look becoming on anyone. And the best part? It makes your outfit look more expensive than it really is.
ホリデーシーズンに向けてジュエルトーンを取り入れるだけで、普段とは違う印象になること間違い無し!この時期だからこそ身に付けたいルビーレッドやエメラルドグリーンなどの深みのあるカラーは、誰にでも簡単に着こなせます。そして嬉しいポイント:あまりお金をかけなくても、ジュエルトーンを身にまとうだけで高級感溢れます。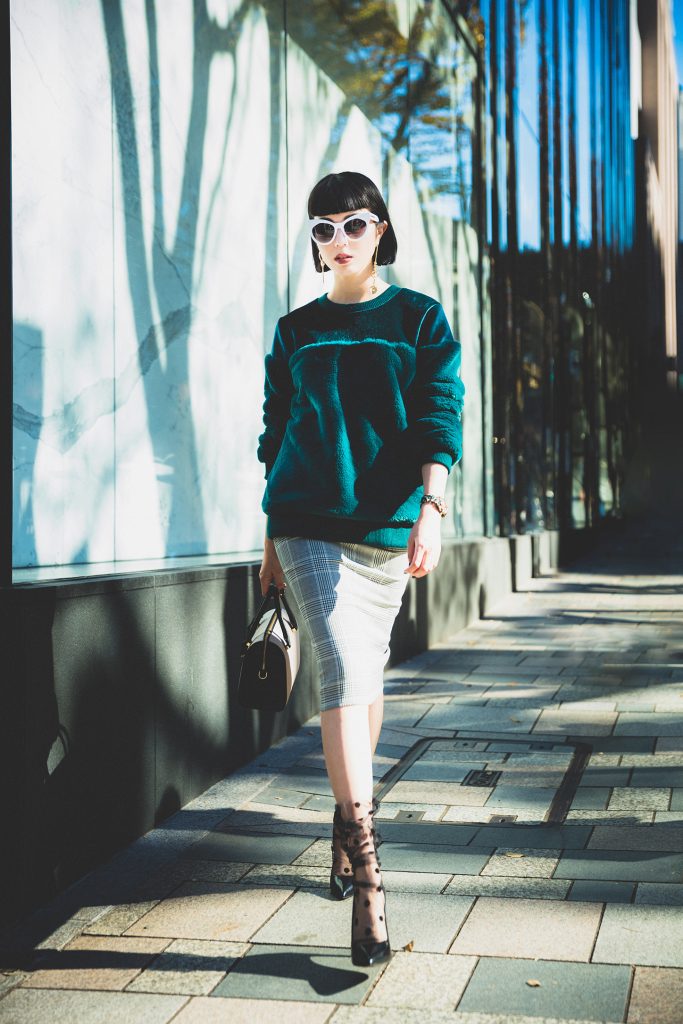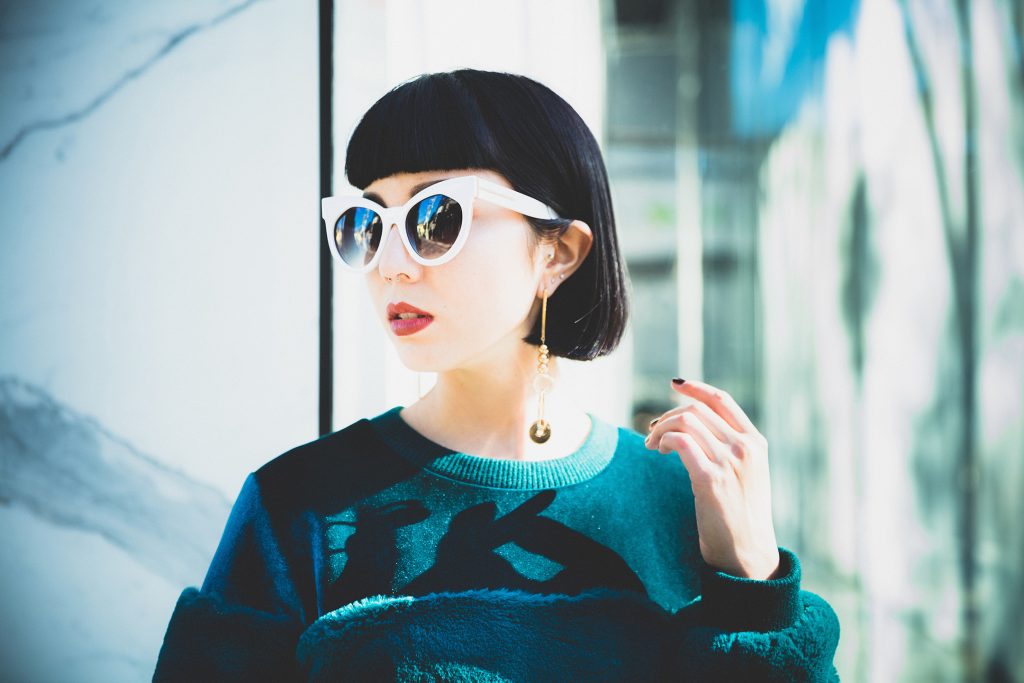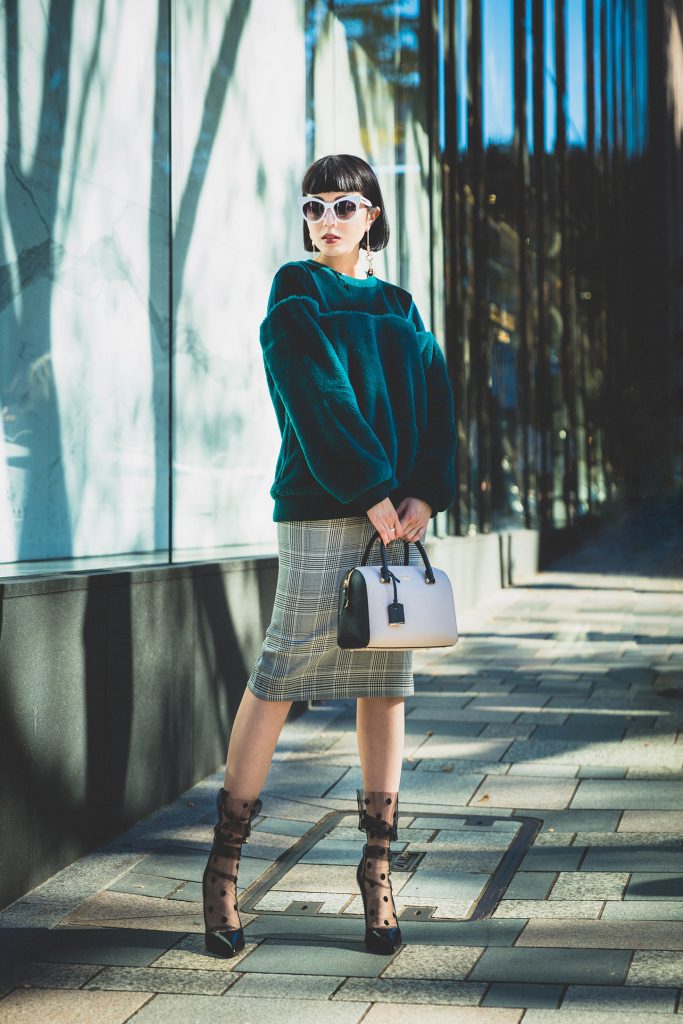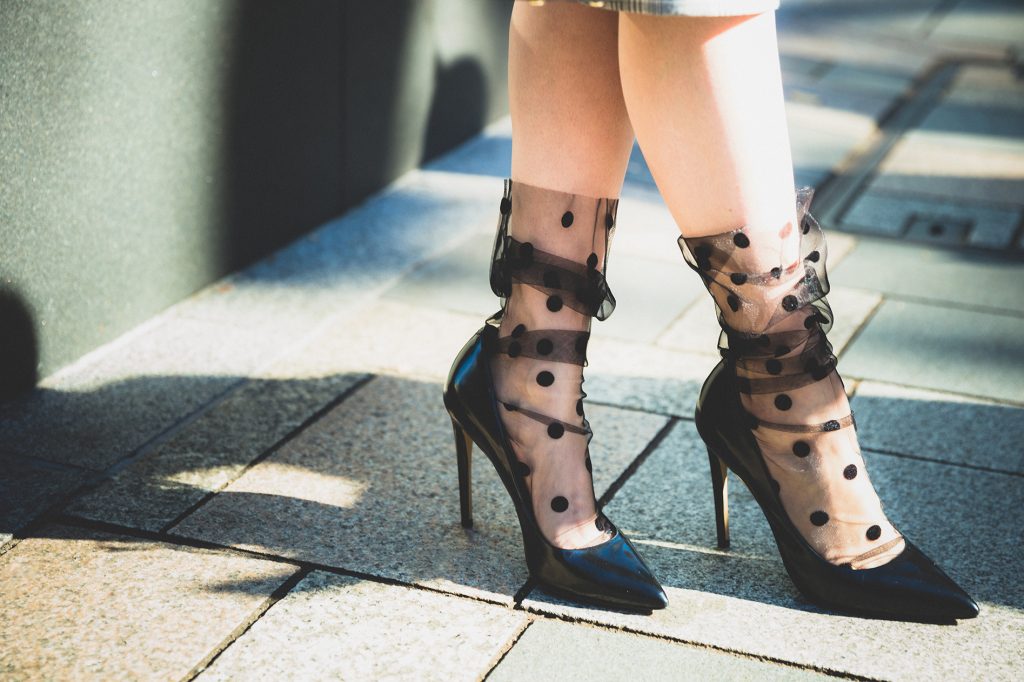 Winter garments, such as sweaters and outerwear, can be much more expensive than lighter, summer garments, so it's important to be creative with wardrobe choices. More than 50% of this outfit is made up of key pieces that are very affordable, but that's not the only reason why I selected them in the first place. When I find a piece that I like, I try to foresee how many time and how many ways I can style it, at least for the rest of the season. Which is why this fluffy emerald green sweater from Bershka stuck, and here I am wearing it with other items that were already in my closet. The beautiful jewel tone of this sweater makes it a key piece that can be dressed up for a party with a skirt and heels, or toned down for a normal day with skinny jeans and boots.
冬物のセーターやアウターはもちろん夏服より値段は付くので、ワードローブに取り入れたいアイテムは慎重に選ぶことが大切です。今回の私のコーディネートの5割以上はお手頃なアイテムで組んでいますが、理由はそれだけではないです。ひとつのアイテムに付き、そのシーズンどれだけ着回せるかを必ず考えてます。そこで、このベルシュカのセーターがツボに当たったんです。凄く綺麗なエメラルドグリーンのジュエルトーンは、今シーズン何度も着れそうだなと思い、購入しました。スカートとヒールに合わせてドレスアップしたり、シンプルにスキニーとブーツに合わせてもお洒落に見える一品です。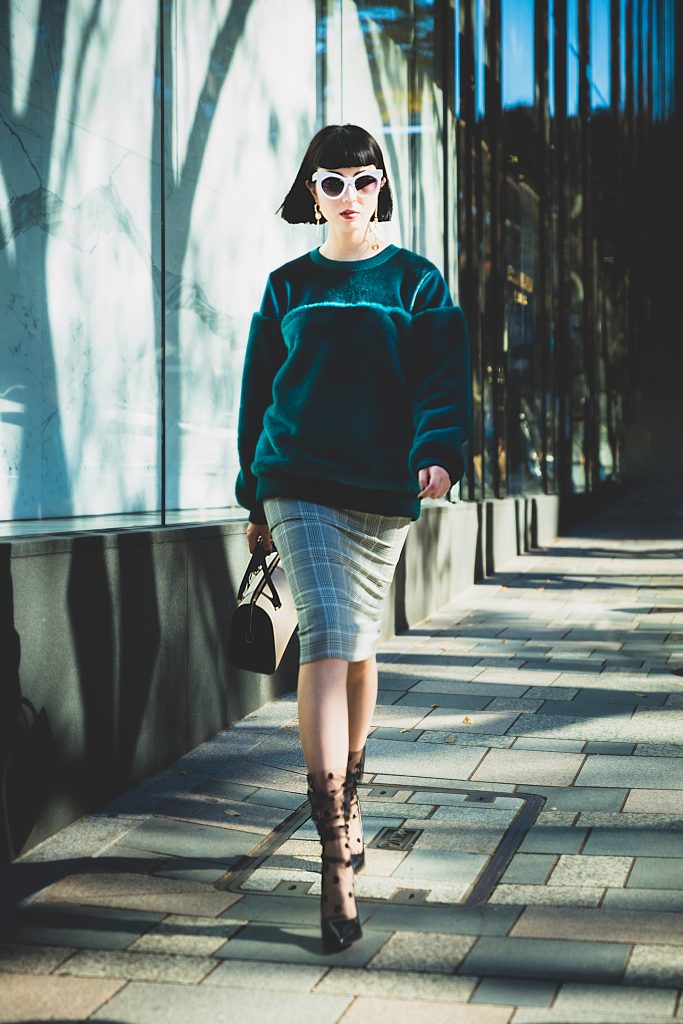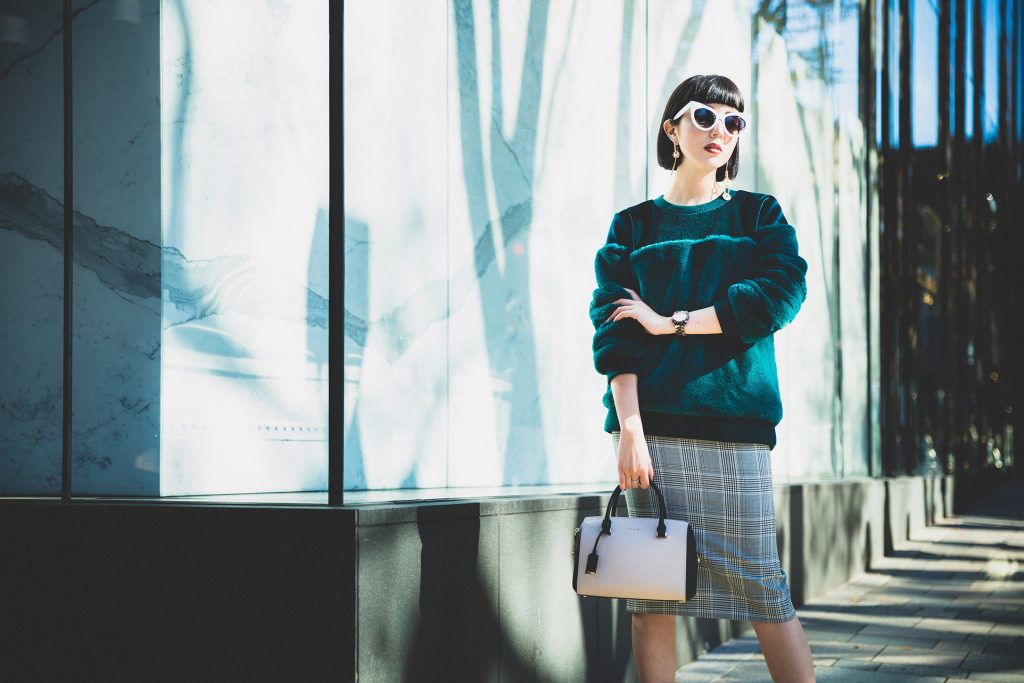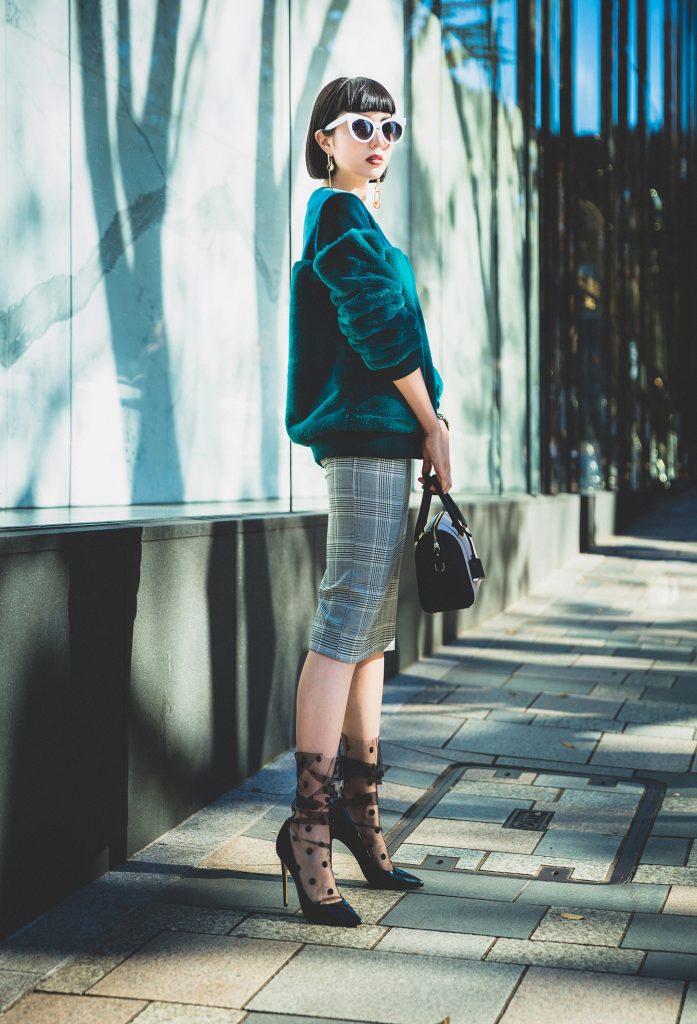 Another item I'm a little bit obsessed with are these sheer polka dot socks from Calzedonia. This brand has the all the quality socks and tights you'll ever need at affordable prices. When I selected these socks, I was a bit skeptical at first at how they would sit, but they didn't slide down at all even though I walked all over Omotesando to take these photos – plus, they make this outfit so much more interesting and fun. This outfit would've looked so boring without them! What do you think?
そして、もうひとつ夢中になっているアイテムはカルゼド二アのドット柄ソックス!このブランドは種類豊富の可愛くてお洒落なソックスやタイツが勢揃い。このソックスを選んだとき、歩くとき落ちないかなと疑問に思いましたが、結果全然崩れませんでした!ソックスという割と小さな小物が、結構存在感がある。今回のコーディネートに取り入れたとき、そう思いました。皆さんもジュエルトーンや、可愛い小物を使ったホリデールックに是非挑戦してみて下さい♪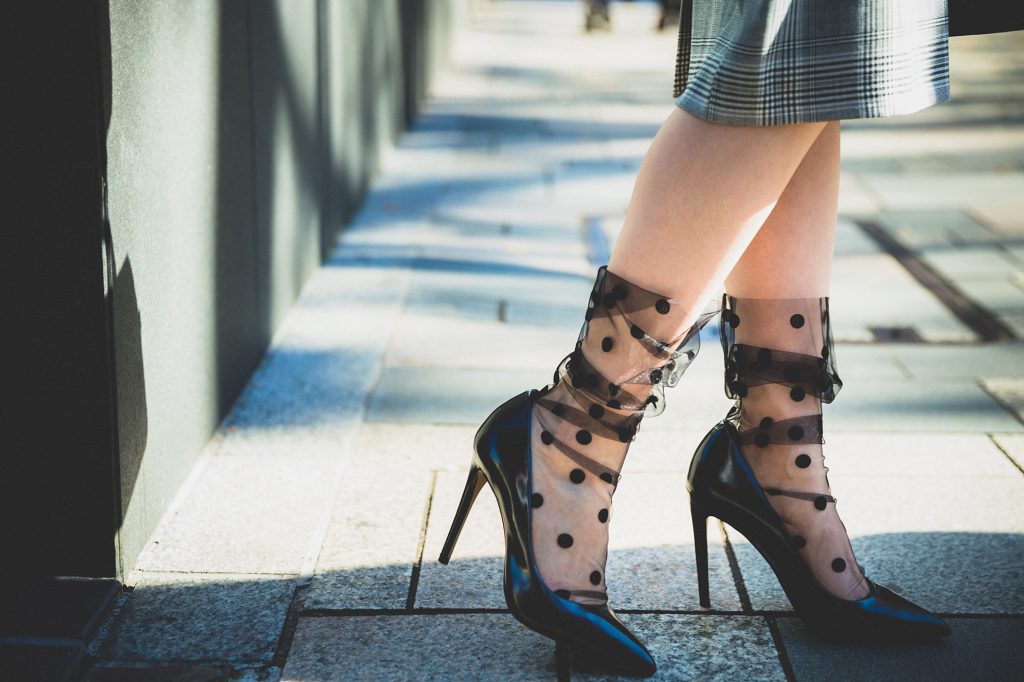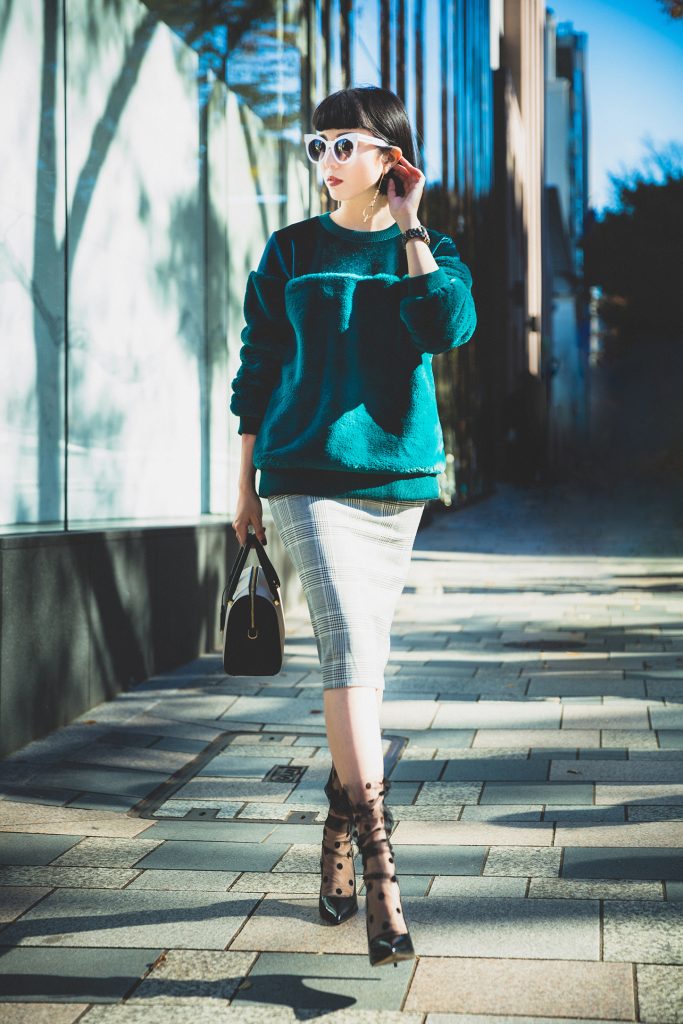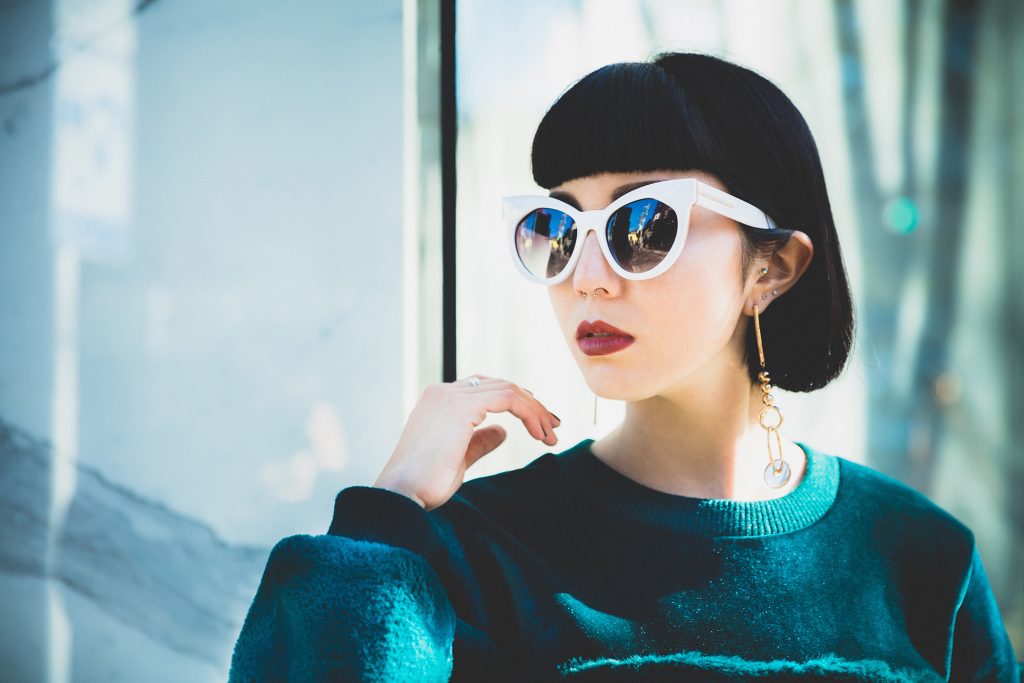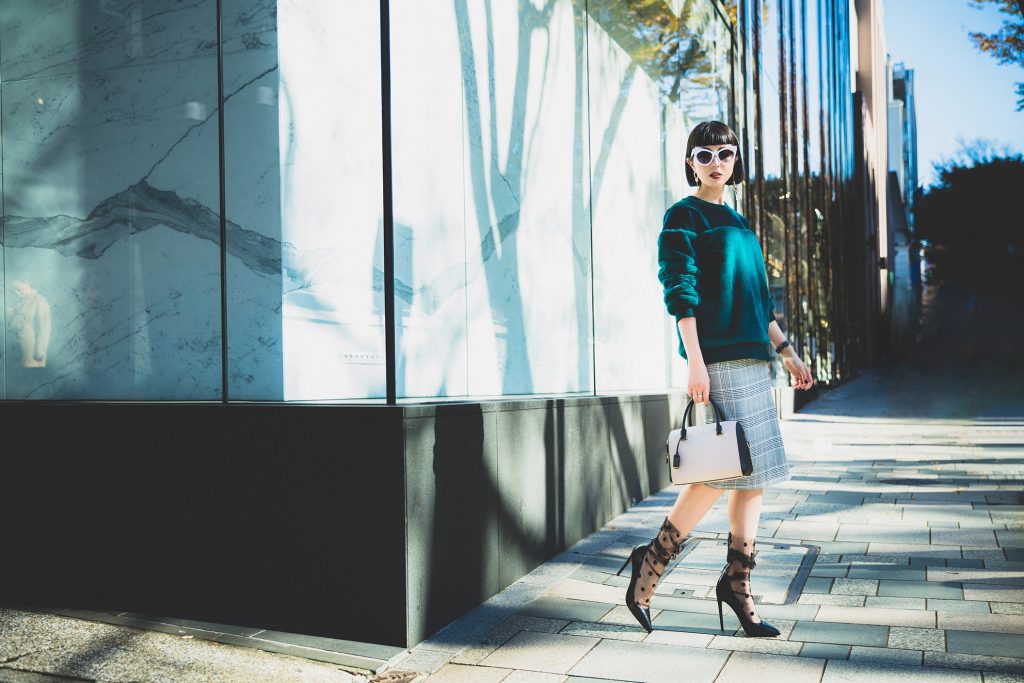 Bershka sweater, Zara skirt, Kate Spade New York bag, zeroUV sunglasses, Calzedonia socks, Steve Madden heels (similar here)
All photos by Fu Sheng Wang