This is not a sponsored post. All thoughts and opinions are my own.
I've dreamed so long for the day to come, and it's finally here! NYX Cosmetics has officially launched in Japan, and their first store opened on Friday, March 16th at the Harajuku/Omotesando Tokyu location. I've been following along on their journey, from media presentations to a demonstration by makeup artist Jordan Liberty, and I've enjoyed every minute of it. Read on for more about my experience with NYX Cosmetics Japan and photos of their events leading up to the official launch in Tokyo.
ずっと夢にまで見てた、NYX Cosmetics Japanのローンチ。先週の金曜日、NYX Japanの第一店舗がTOKYU原宿・表参道にオープンしました。大好きなメイクブランドのオフィシャルローンチまでのイベントに参加させていただき、とても貴重な経験ができました。メディア向けの発表会や、人気メイクアップアーティストのJordan Liberty氏によるマスタークラス、そしてプレオープンレセプションパーティーなどについて書いたので、是非ご覧になって下さい!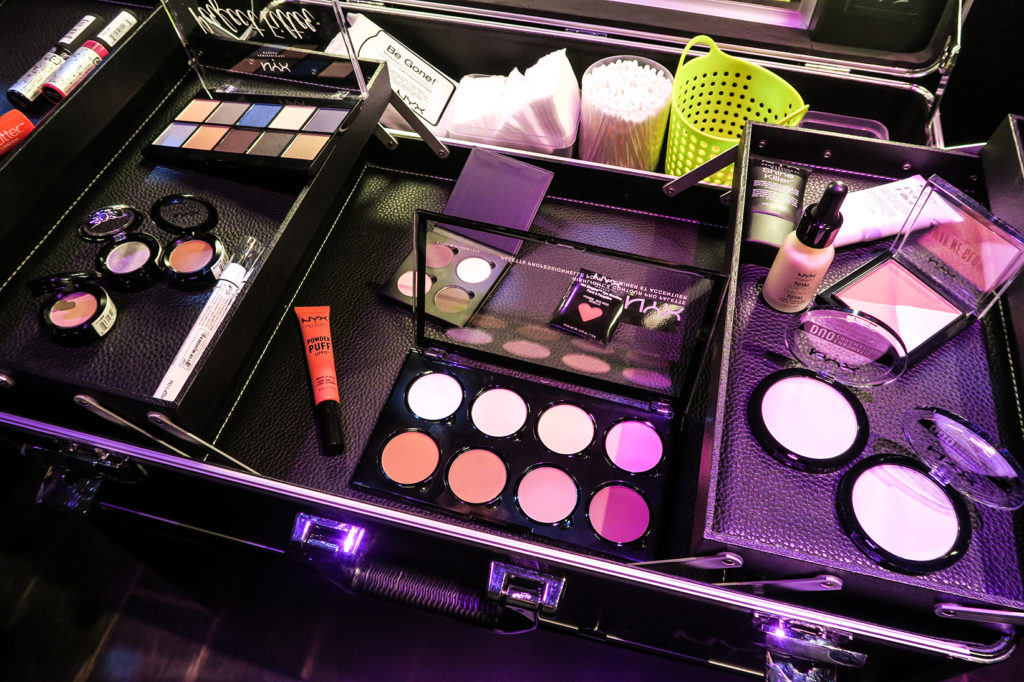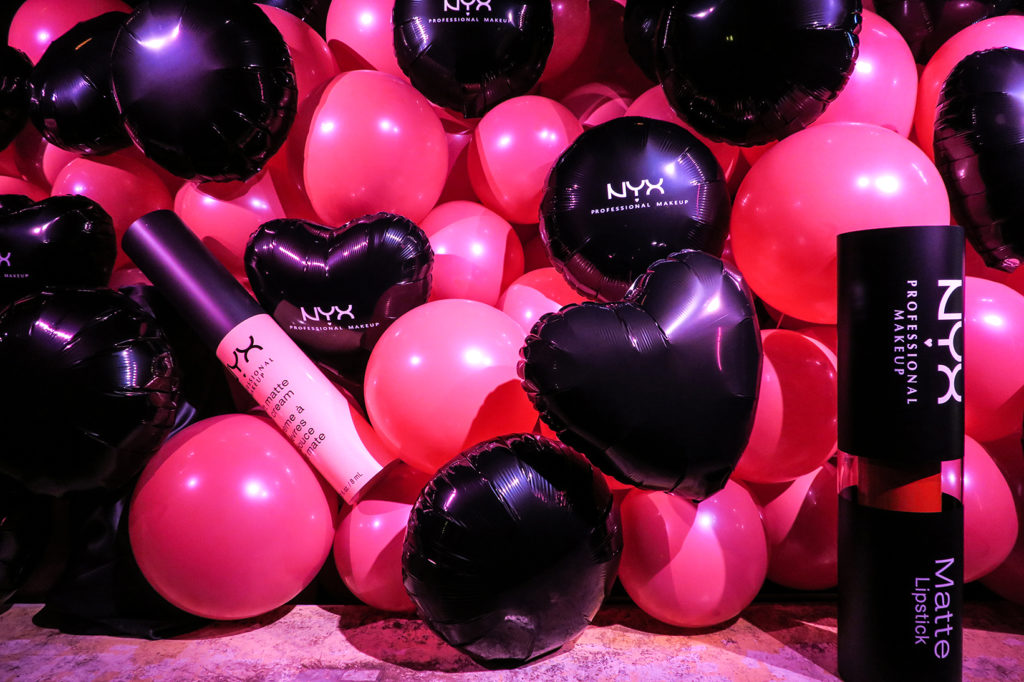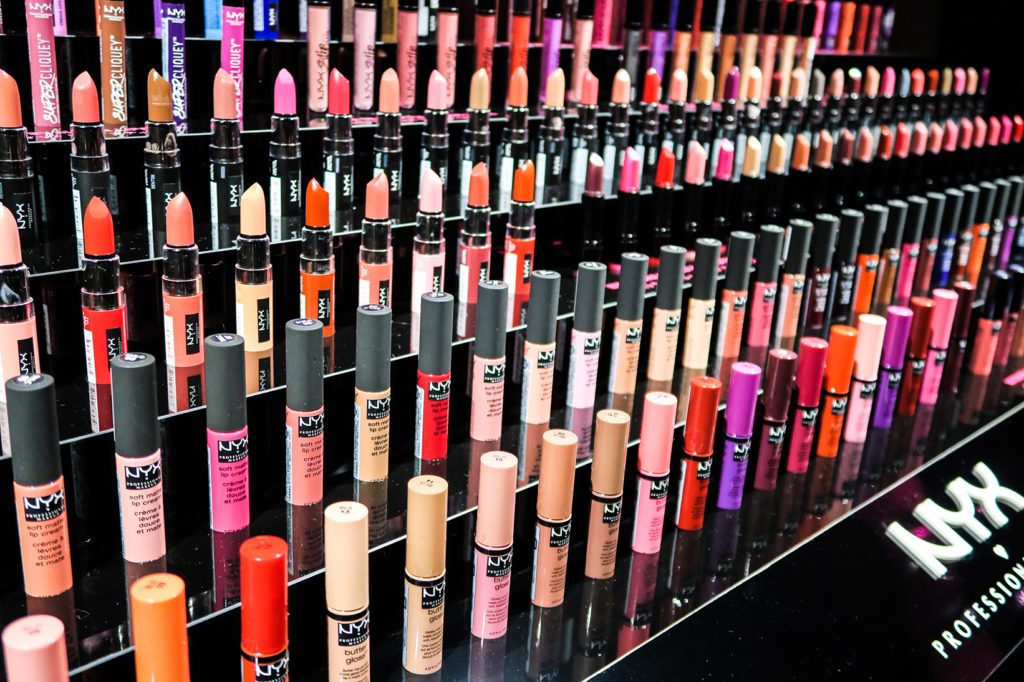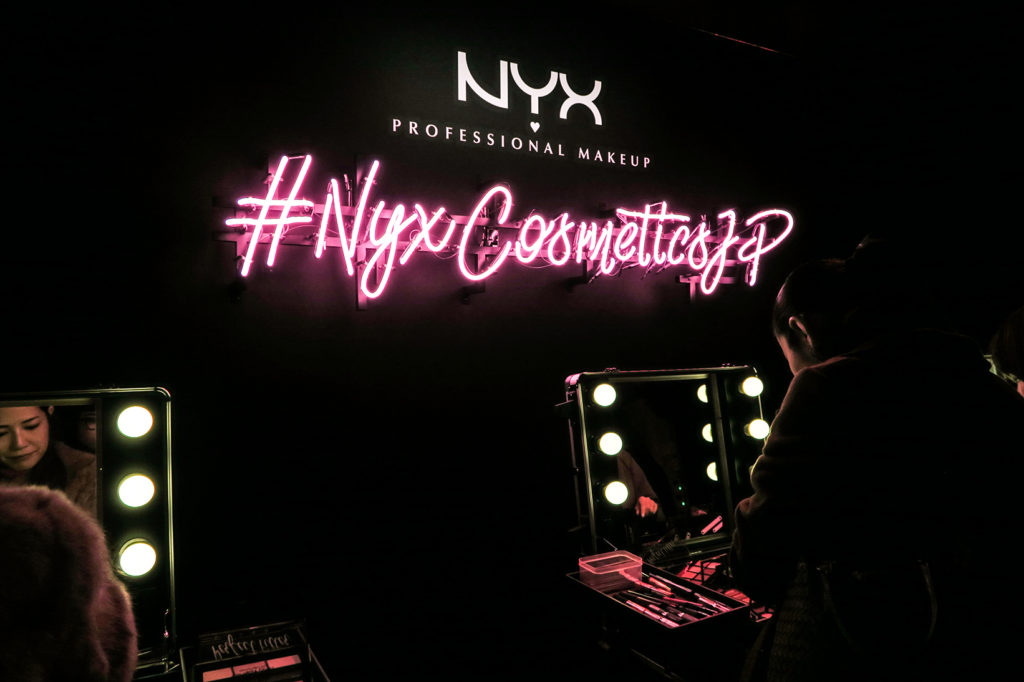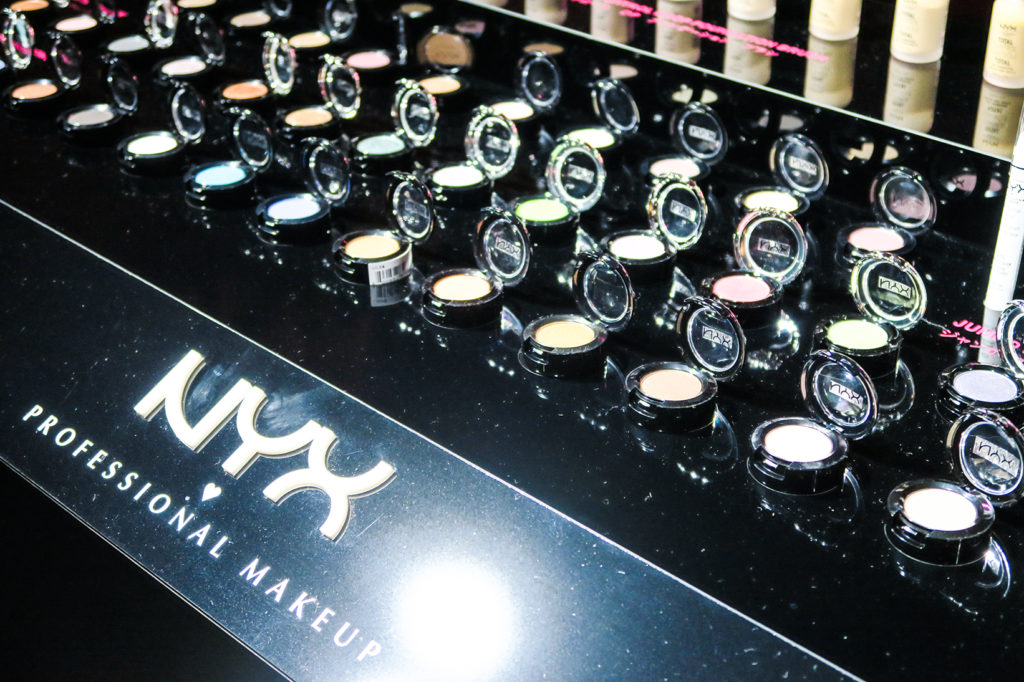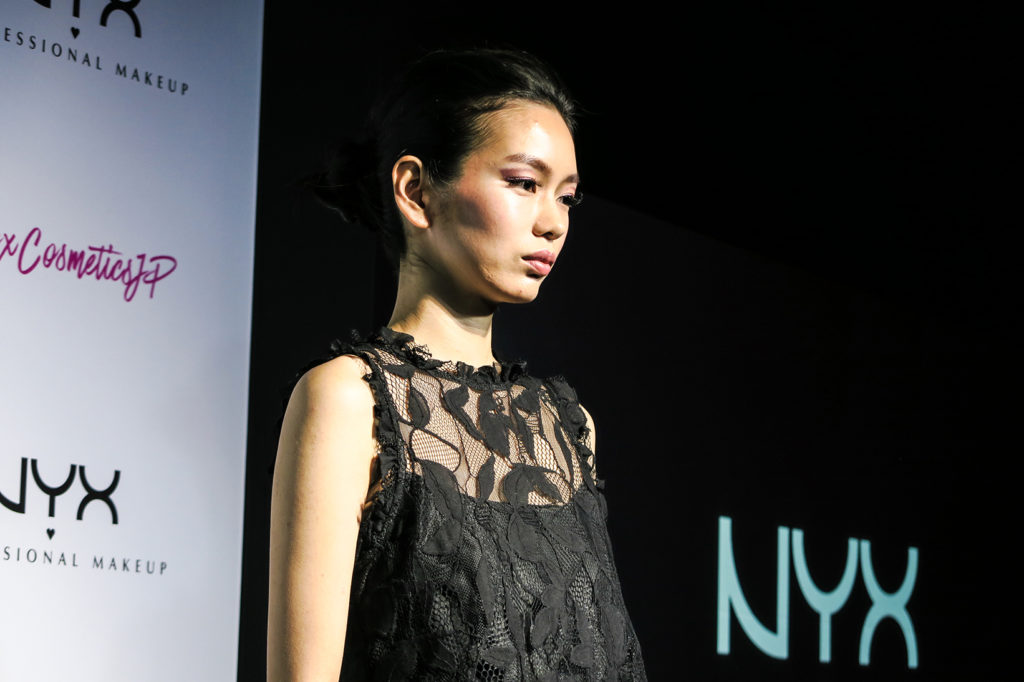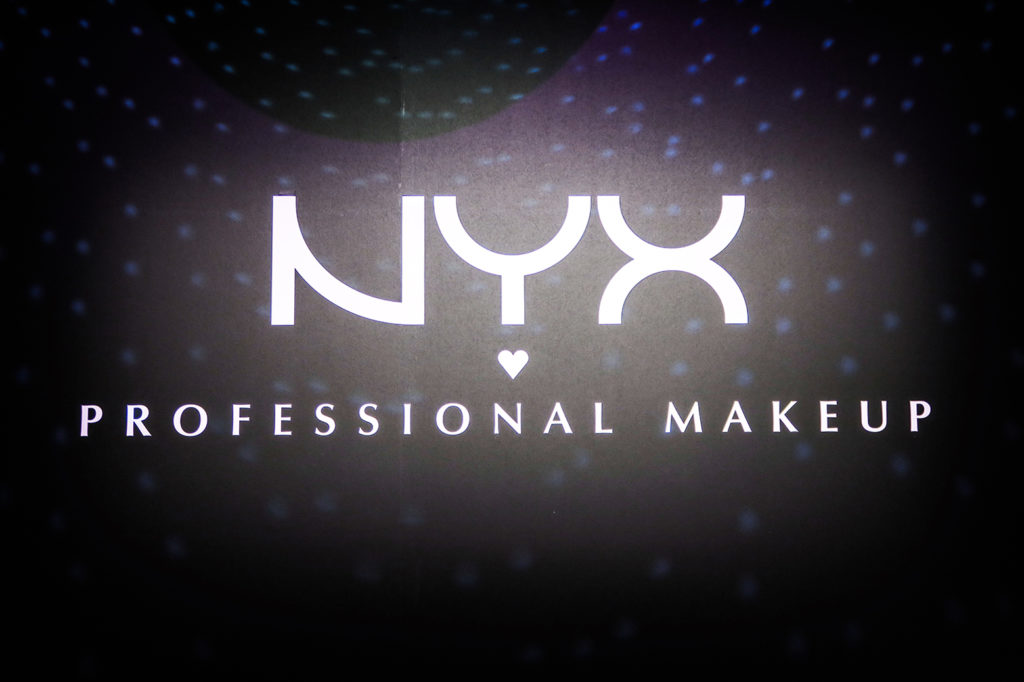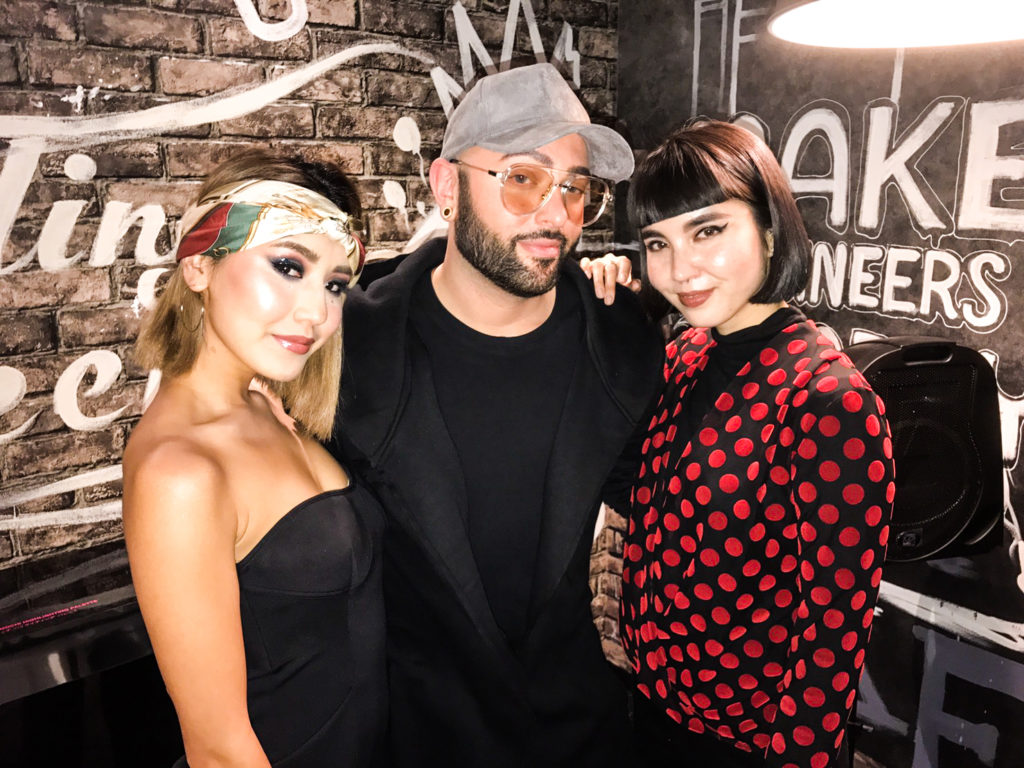 Media Presentation and Masterclass by Jordan Liberty
In February, NYX Cosmetics Japan held their media presentation at Contact Tokyo with a brief makeup demonstration by renowned makeup artist NATSUKA. A week later, I was asked to be the translator for LA-based makeup artist Jordan Liberty for his masterclass. He was on an Asia & Australia tour for NYX, and Tokyo was his next to last destination. He did two separate makeup demonstrations – one for the media, the other for influencers and makeup artists. I translated his demonstrations step by step, asking him questions and also translating any questions from the audience along the way so that they could better understand all the techniques he was using to create his looks. I learned so much more about the brand, as well as tips and tricks I could only learn from a makeup master like Jordan.
2月に、NYX Cosmetics JapanはContact Tokyoでメディア向けの発表会を開催し、メイクアップアーティストのNATSUKAさんのメイクアップデモンストレーションを見ることができました。一週間後、NYXのアジアとオーストラリアツアーをやっていたメイクアップアーティストのJordan Liberty氏が東京でマスタークラスを行いました。その時は光栄なことに、Jordanの通訳として参加させていただきました。彼は本当に明るくてユーモアのある人で、一緒にお仕事ができて楽しかったし、NYXやメイクのことについて沢山学ぶことができました。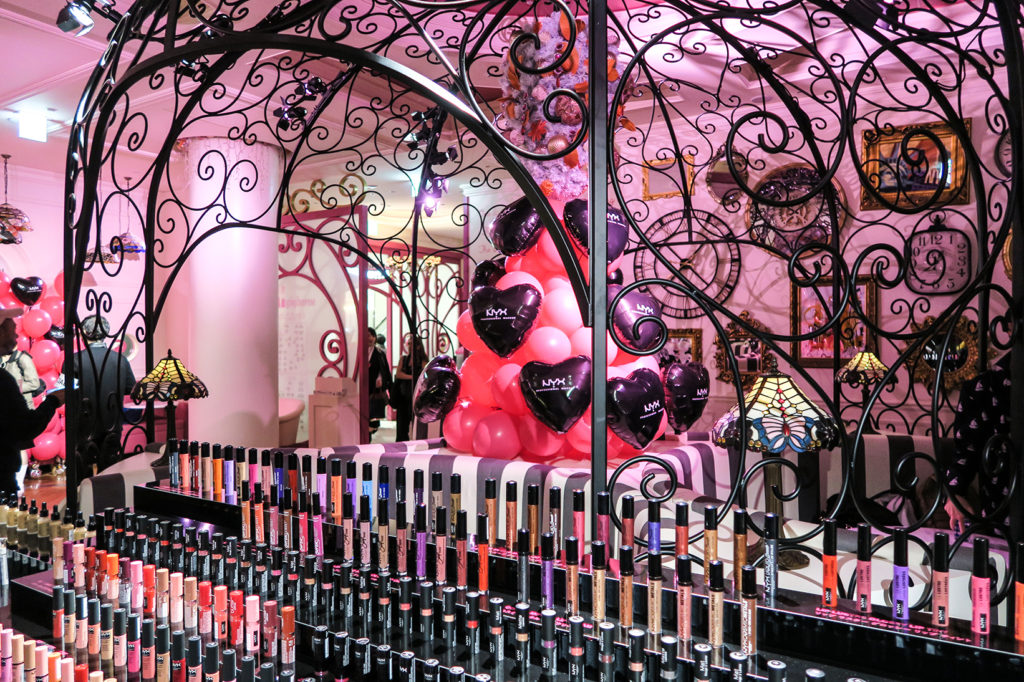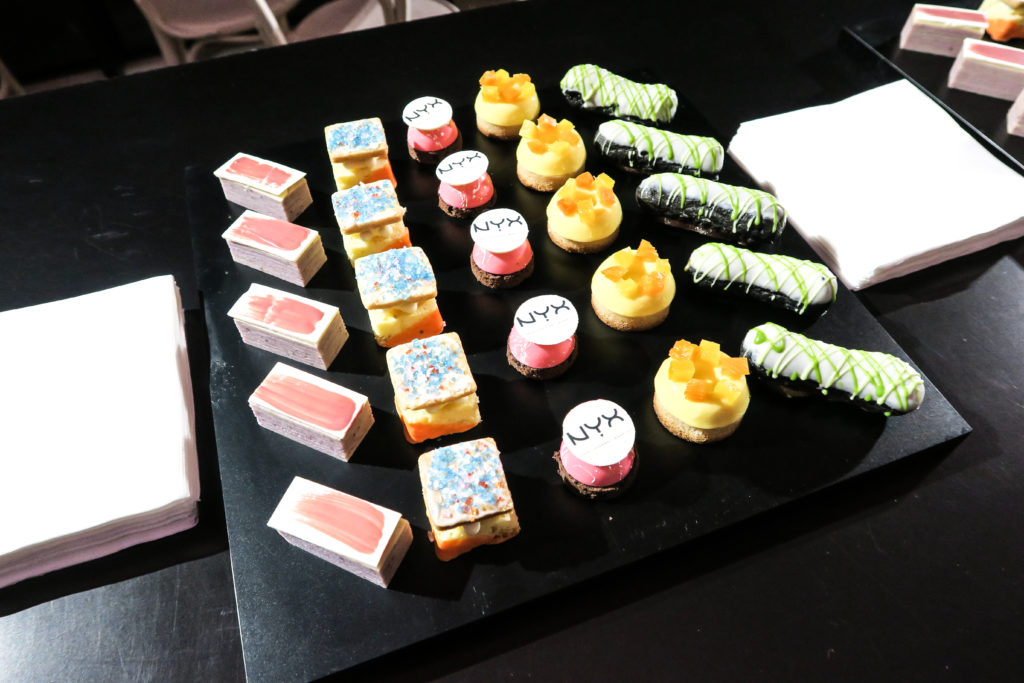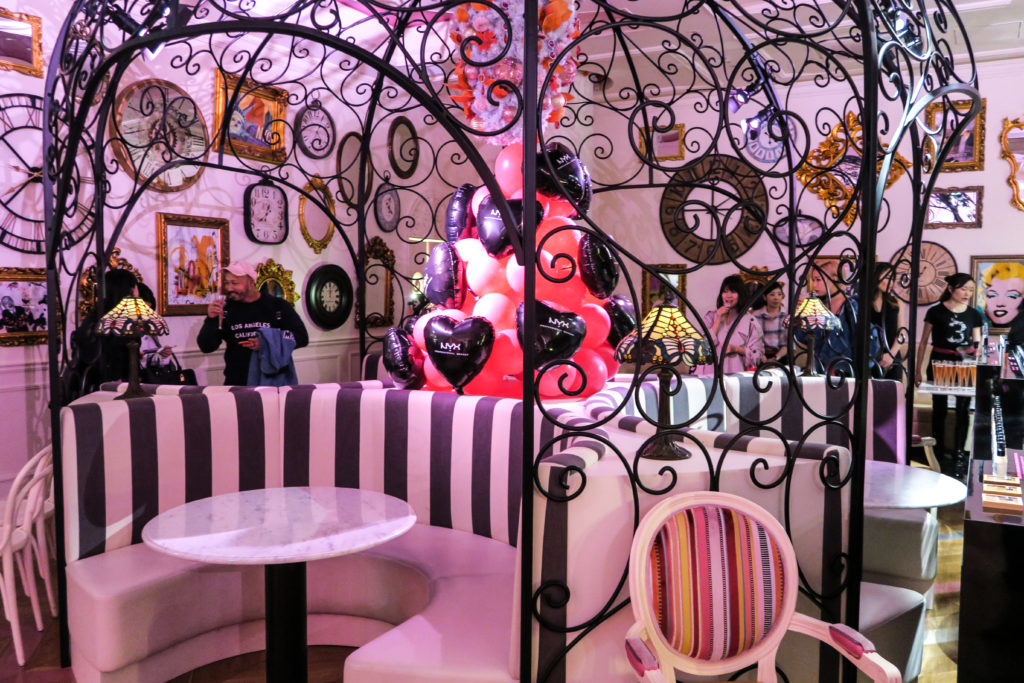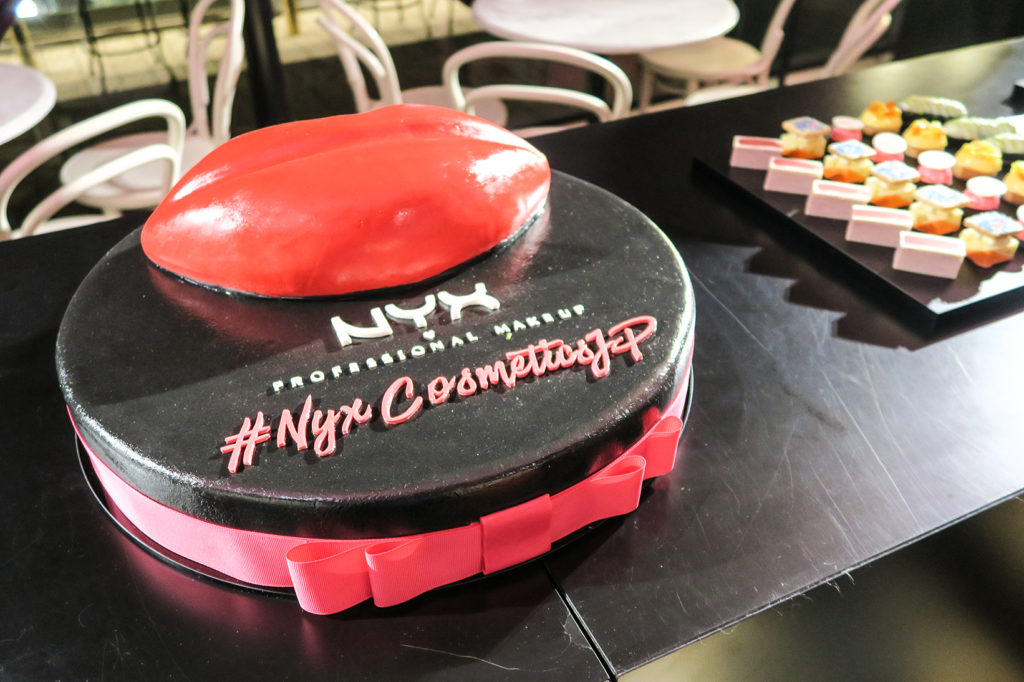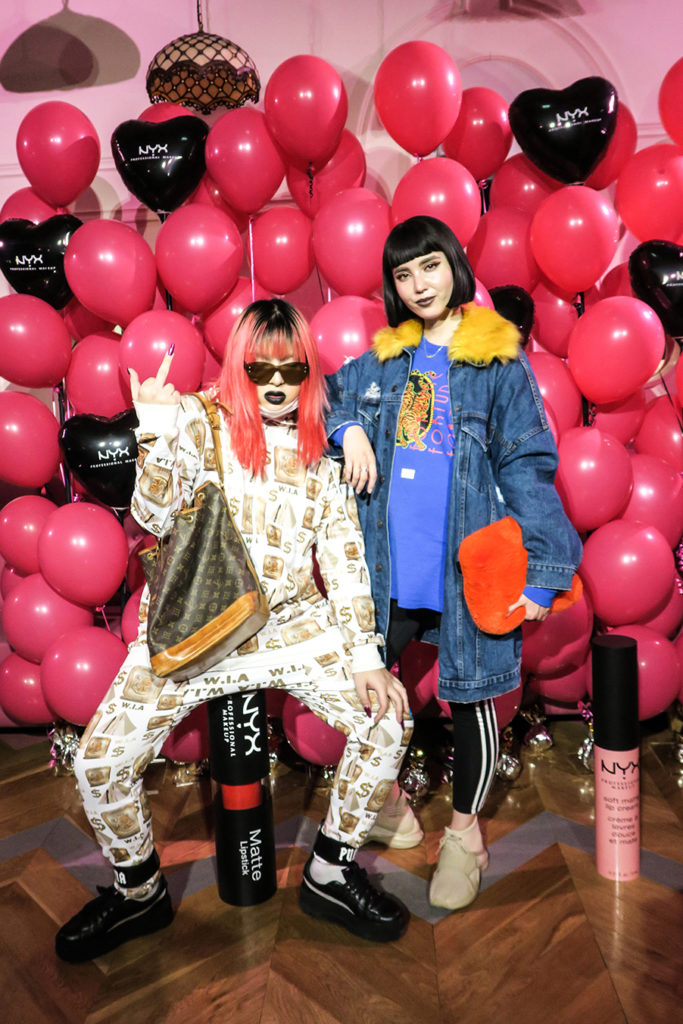 NYX Cosmetics Japan Pre-opening Party
This was what I had been waiting for. While I've purchased NYX products at places like Target in the States, I had never been to a store that only sold NYX products. I was one of the lucky guests to check out the NYX Cosmetics store in the Harajuku/Omotesando Tokyu location on the 3rd floor at their pre-opening reception party. Imagine a mini Sephora with only NYX products. The party was a makeup-lover's dream come true, with cute desserts, their colorful makeup beautifully displayed, and a flamboyant performance by a popular drag queen. The store officially opened 2 days later, and the line was huge! I'm so happy that NYX is already a success in Japan, and I look forward to shopping there and participating in more of their events. Congratulations NYX Japan!
そして待ちに待ったプレオープンパーティー!NYXの商品はアメリカのドラッグストアとかで買ってたりはしてましたが、NYXのみの商品しかないお店に入るのは初めて。オープン前のお店に入れたのでラッキー♪メイク好きにはたまらない、可愛らしいパーティーでした。可愛いデザートや、NYXのカラフルな商品がずらっと並んだディスプレー、そしてドラッグクイーンの華やかなパフォーマンスなど、とても盛り上がっていました。2日後にオープンし、1日目から大成功でした。NYX Japan, おめでとうございます!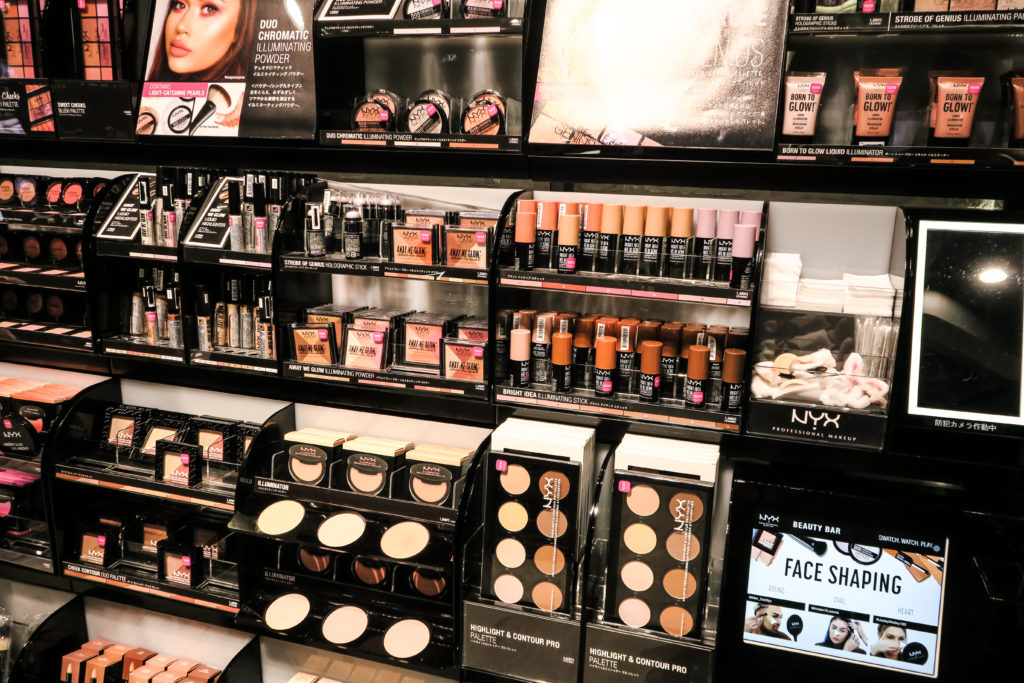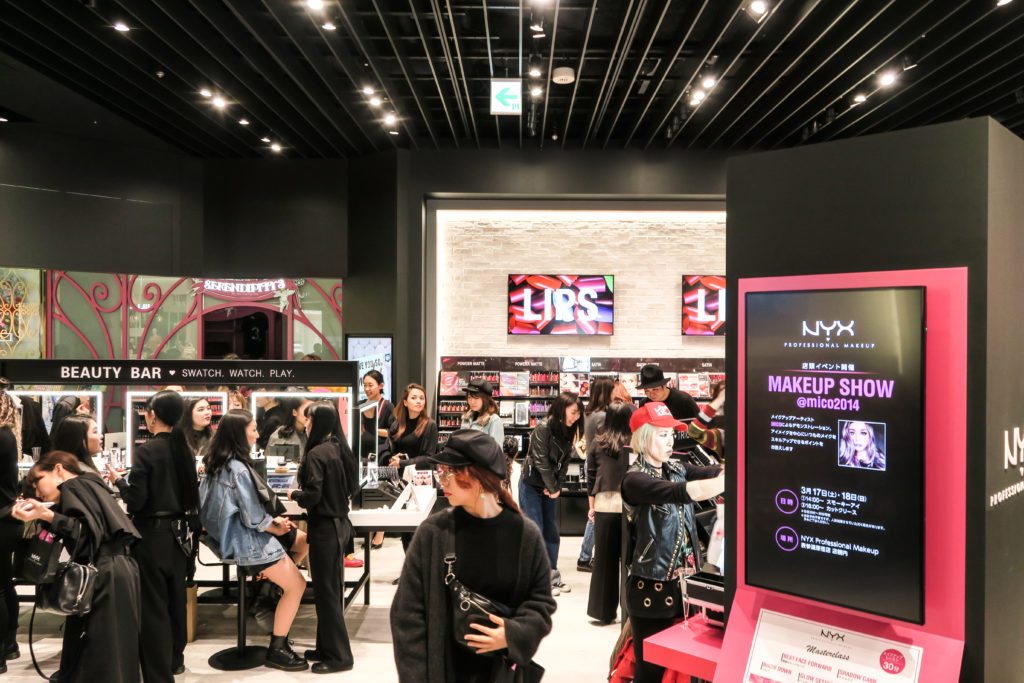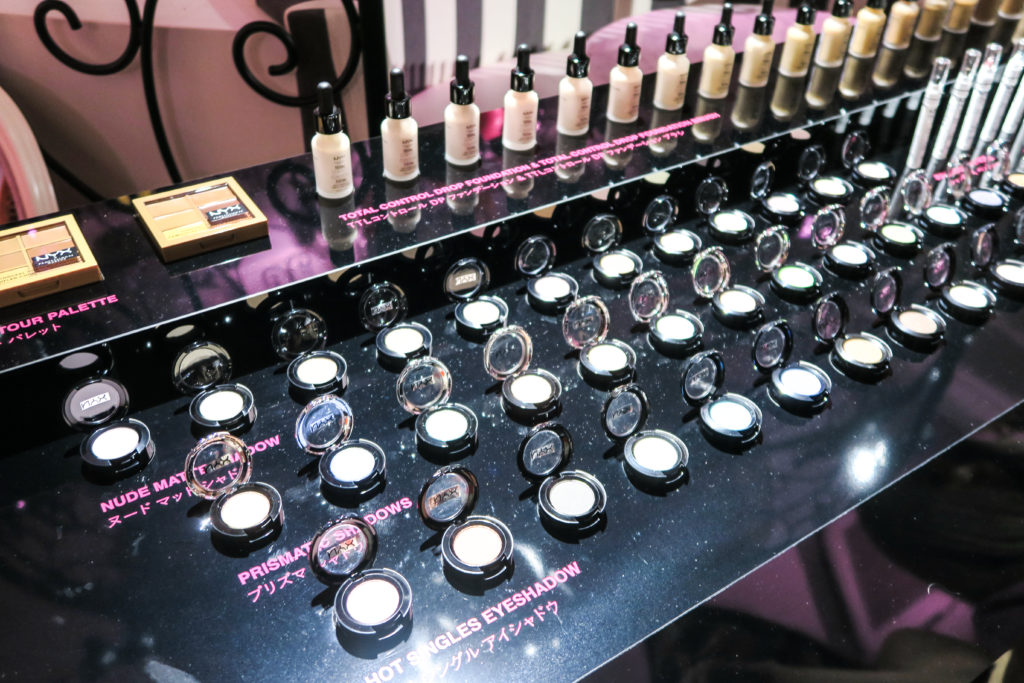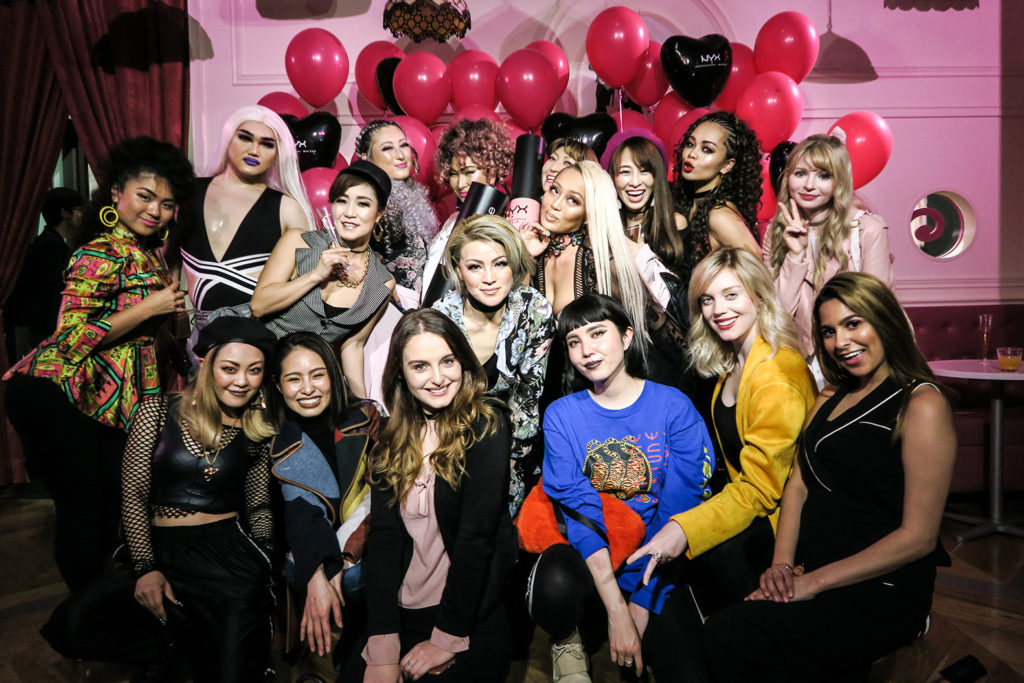 For more about NYX Japan, visit there website.