Ever since international sensation Rihanna launched her brand Fenty X Puma, I've been inspired by her edgy street-style collections and have added a few pieces to my own wardrobe. This time, I was asked to try out the Farfetch shopping app, and I knew I had to get myself a pair of the Fenty X Puma sneakers I've been eyeing for months.
世界のスーパースターリアーナが2016年に自身のブランド、Fenty X Pumaをローンチした以来、彼女が作り上げた個性的でエッジの効いたストリートスタイルにインスピレーションを受け、ファーストコレクションからも何点かワードローブに追加しました。今回、Farfetchさんよりショッピングアプリを試すことになったので、ずっと狙っていた今季のFenty X Pumaのスニーカーを絶対購入したいと思いました。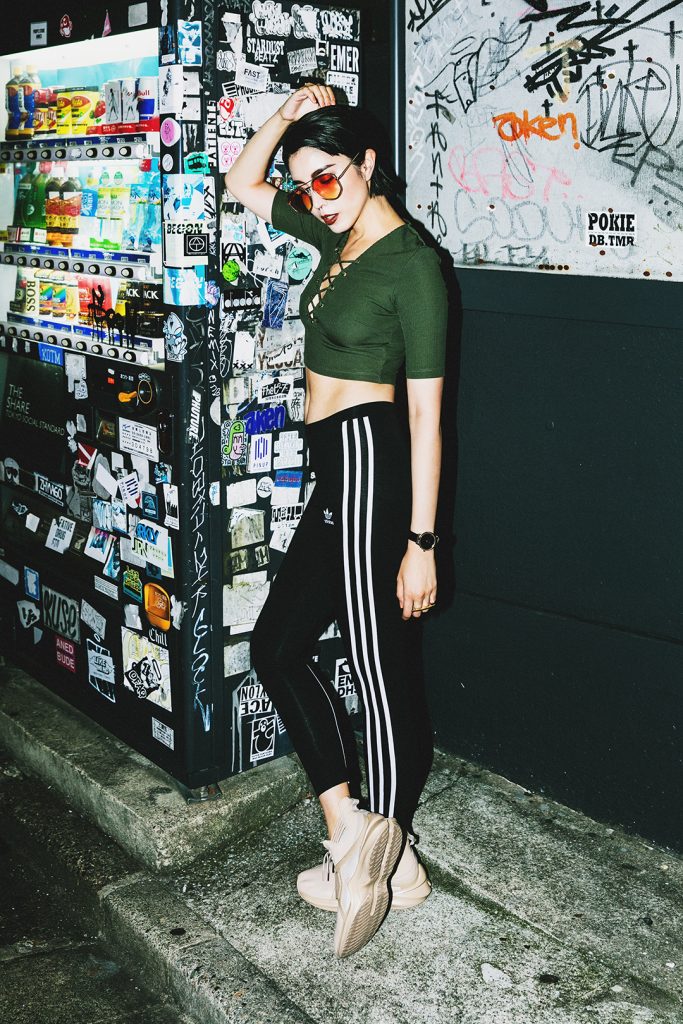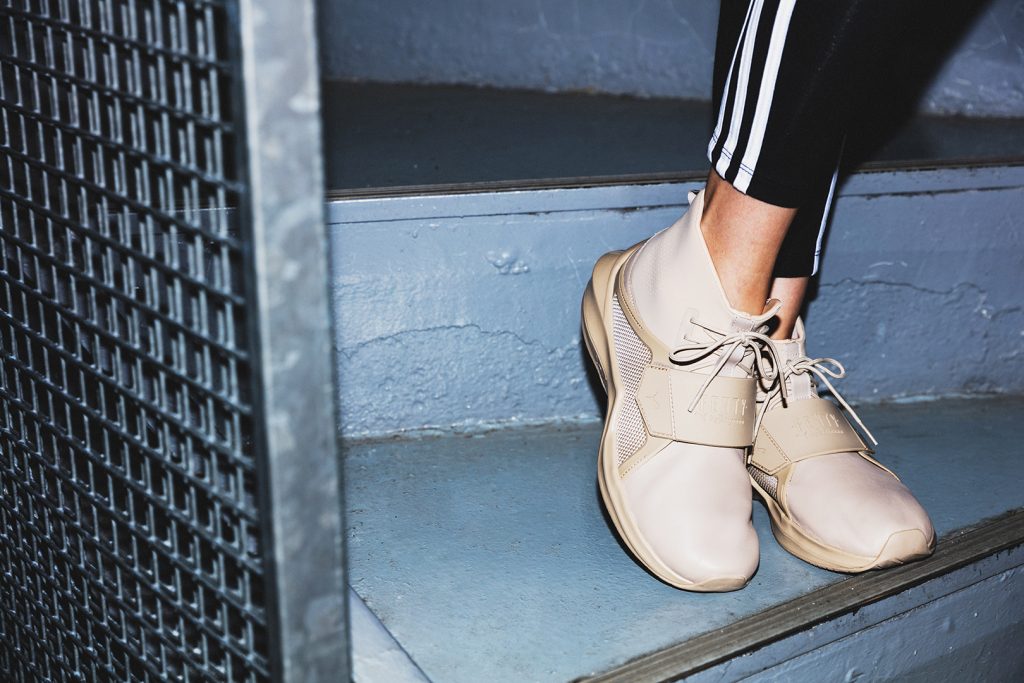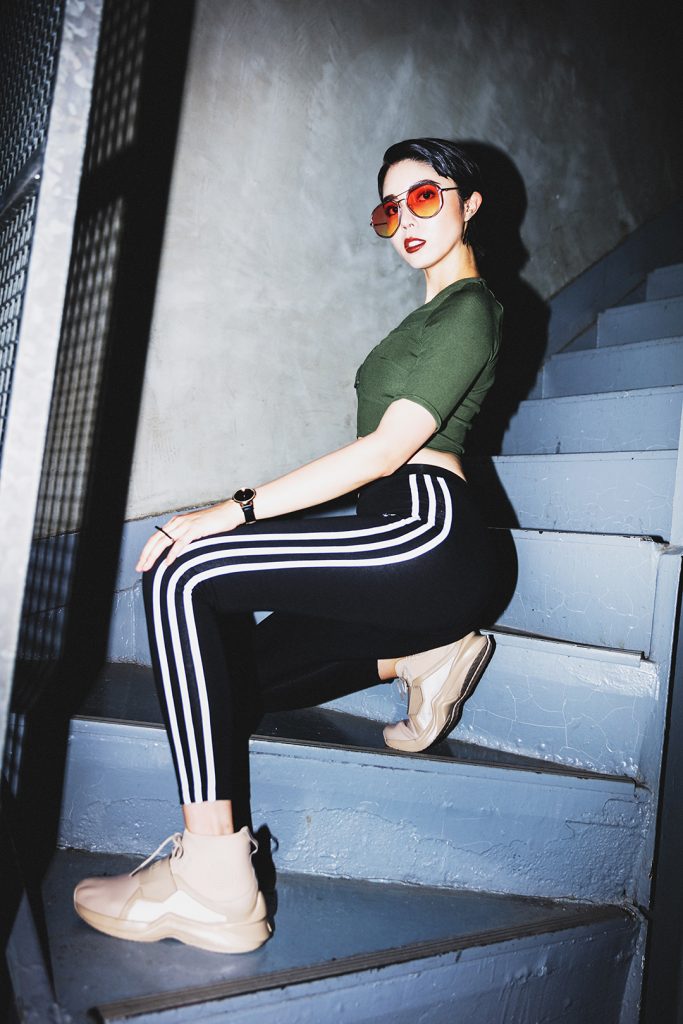 I've never actually done my online shopping through a smartphone app since I usually do it on my computer; however, I was pleasantly surprised with how easy it was to do it on my phone, and also how quickly the item shipped and was delivered to my apartment. And Farfetch is also a great place to shop because they have a huge selection of brands from all around the world to shop from. It's probably one of the most convenient online boutiques to shop at if you don't have time to physically go shopping.
今までスマートフォンでネットショッピングをするのに抵抗があったのですが、今回初めてスマホを使って買い物をしてみました。Farfetchのアプリは思っていたよりも簡単に操作ができ、あっという間にお目当てのスニーカーを購入することができました。しかも、スピーディーに一週間ぐらいで届きました。Farfetchの良さは、世界中のブランドがひとつのサイトに集まっていることなので、お買い物は楽しいし、とても便利なんです。オンラインブティックと呼べば、分かりやすいですね。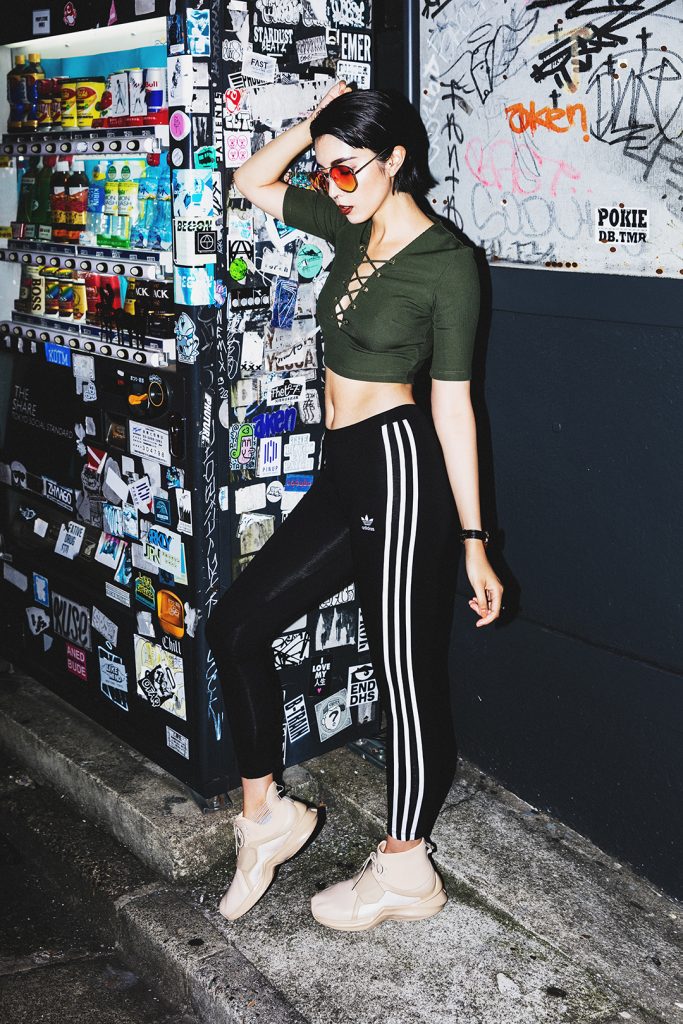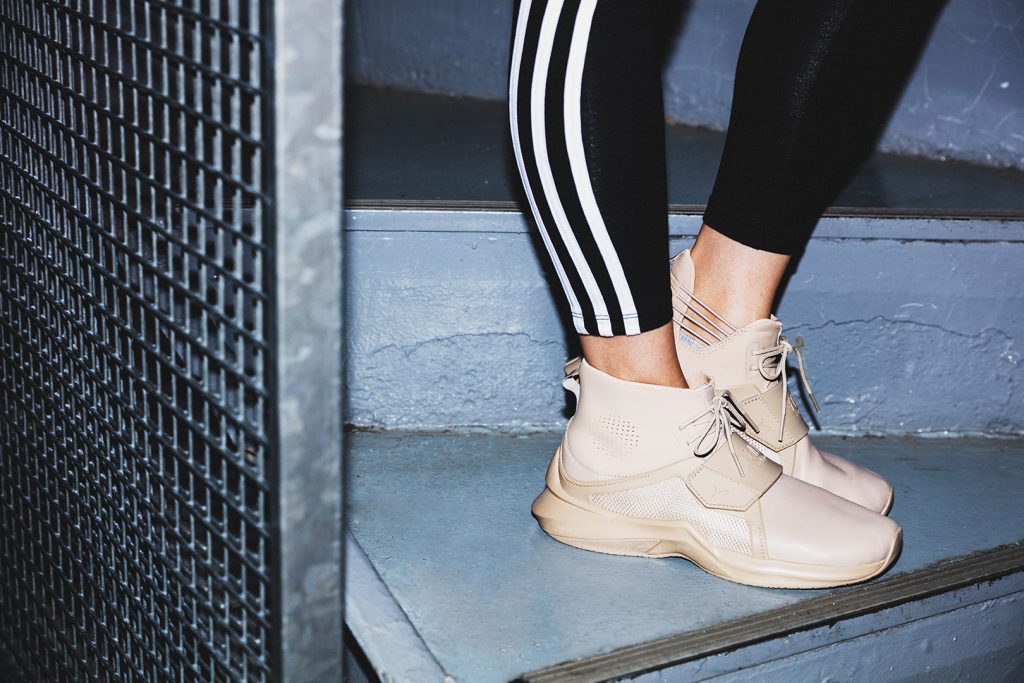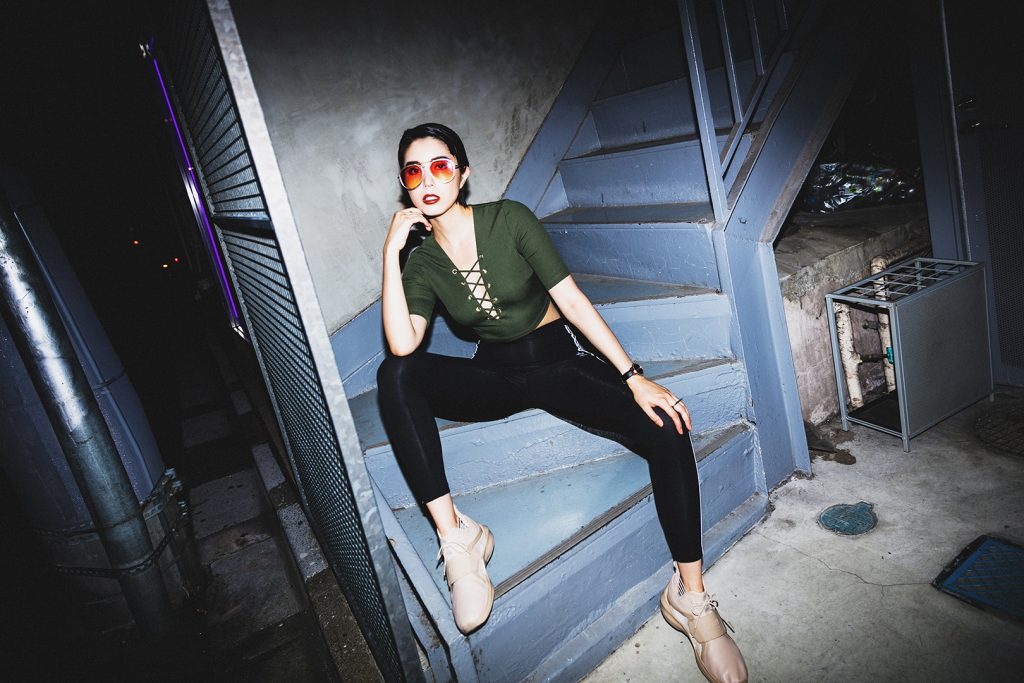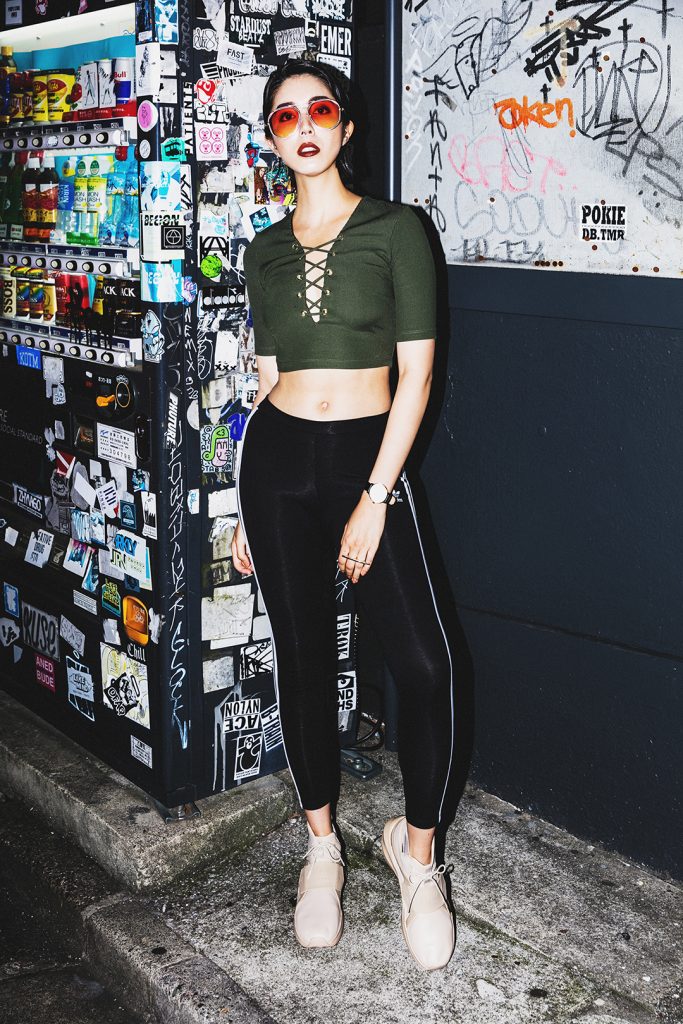 When I was deciding on the sneaker color, I almost chose white since it would be easier to coordinate with outfits. But there was something about the beige pair that made it more unique. And when styling them, I wanted to channel my inner Rihanna vibes with a sporty, body-hugging ensemble. I love accentuating my curves, so I chose a lace-up crop top with athletic leggings, all the while bringing out the beige in the sneakers with the color palette. I think the small amount of red in my sunglasses and lip color balanced it all out. It goes to show that comfortable doesn't have to be oversized all the time.
スニーカーカラーを選ぶのに迷いましたが、無難な白よりはあまり見かけないベージュを最終的に選びました。そしてスタイリングする際に、絶対リアーナっぽく着こなしたいなと思いました。レースアップトップスとアスレチックなレギンスで、スポーティーだけど女性らしいボディーラインを一番強調出来る服を選びました。服は地味目な色なので、サングラスとリップの赤でパンチを効かせました。スポーティースタイルはオーバーサイズじゃなくても、着こなせますよ!
Have you shopped on Farfetch before, and if so, how was your shopping experience? Let me know in the comments!
Farfetchのアプリでお買い物をしたことがありますか?まだFarfetchを利用したことのない方には、下記のスペシャルキャンペーンへのご案内!
【ShopStyle x Farfetch 共同のメルマガ登録プレゼントキャンペーンが開催中!】
期間中に応募すると、対象者全員に Farfetch アプリで使える 5000 円分のクーポンプレゼントされます。私も旅行中にアプリでお買い物したのですが、凄く簡単にできて便利でした。
応募期間は、9/11(月)23:59 まで です!Happy shopping!

H&M top, Adidas leggings, zeroUV sunglasses, Fenty X Puma sneakers (Farfetch), Nixon watch.
All photos by Fu Sheng Wang