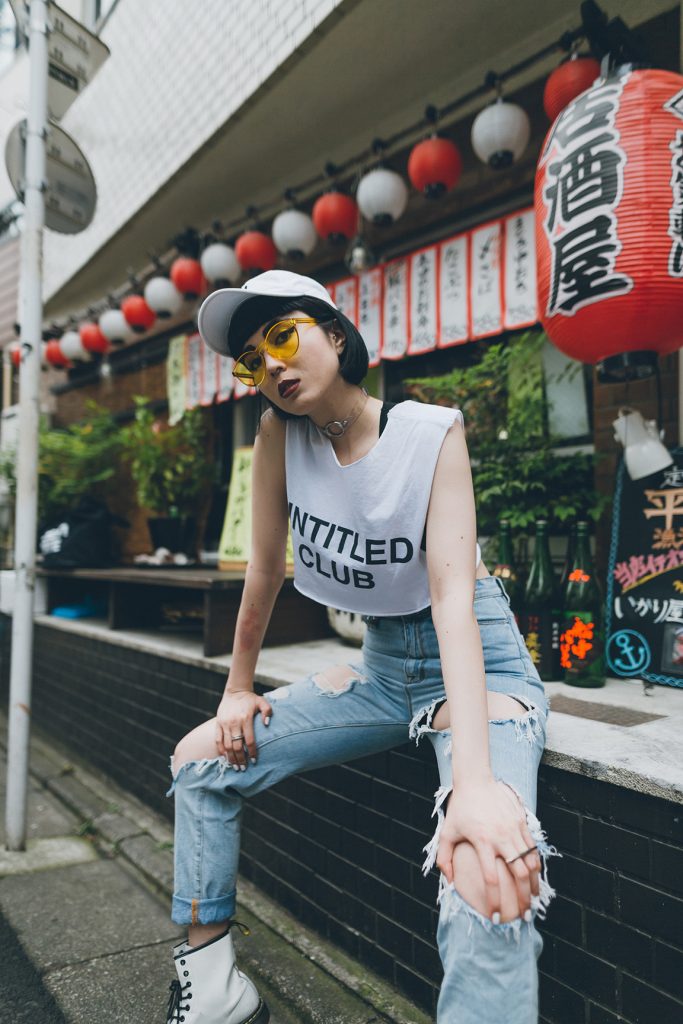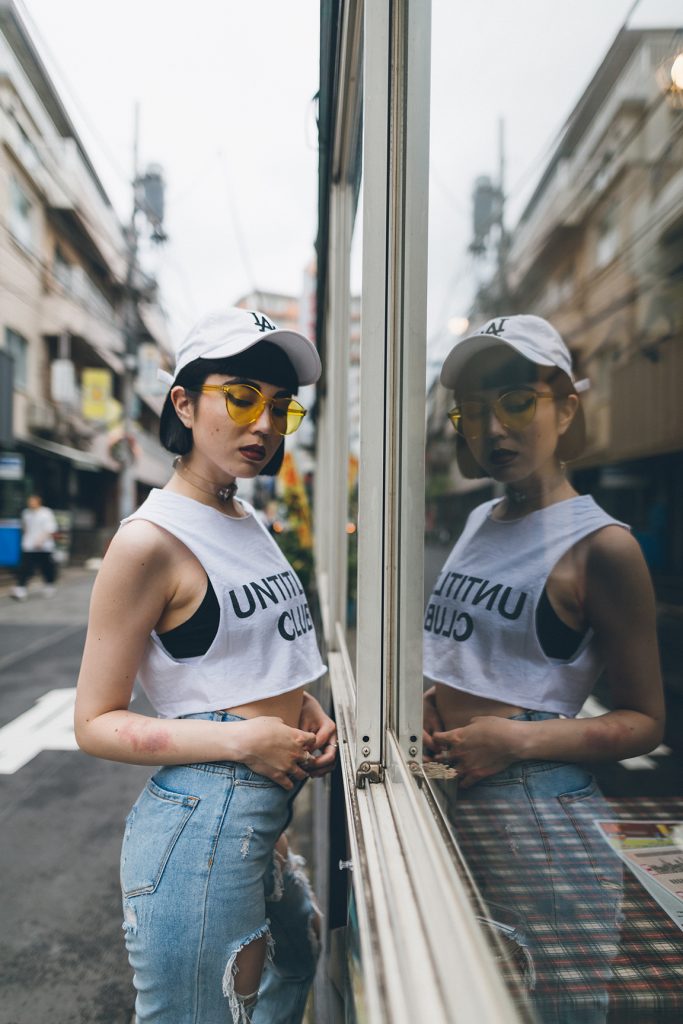 I did not expect myself to be a model, or at least make it modeling one of my occupations. But here I am in Tokyo, slowly but surely building my career hand-in-hand with my blogging.
My first photo shoot was actually during my university days, probably about 7 or so years ago (I may have given my age away, oops). One of my coworkers at the university bookstore where I worked part time asked me if I would be interested in modeling for her friend, who wanted to practice her photography. I thought it would be a fun opportunity to practice myself and get some good photos out of it. My then-boyfriend helped me put together two contrasting outfits for the shoot, and the three of us spent a couple hours shooting and scoping out cool backdrops in Melrose Ave. I remember being very self-conscious, not knowing what pose would look good and relying heavily on instructions from the photographer. But the photos turned out better than I expected, probably thanks to the photographer's expertise.
自分がいつかモデルになるとはまったく想像していなかったし、まして職業にするとは思っていませんでした。でも今現在、東京で憧れだったモデルキャリアをブログと共に続けています。
一番最初の撮影は大学2年生の時。当時アルバイトをしていたキャンパスの本屋さんの先輩から、「カメラマンの友達がモデルを探してるんだけど、サマンサは作品撮りに興味ある?」と声を掛けられ、初めてのフォトシュートに挑みました。当時の彼に衣装の準備を手伝ってもらい、ロスで人気のショッピングエリア、メルローズで3人で協力し合って無事撮影をすることができました。その時の私は全然自信がなく、どういうポーズをすればいいかわからなかったし、カメラマンの指示にすごく頼っていた覚えはあります。ですが、出来上がった画像は予想以上に良かったのでほっとしました。カメラマンのお陰ですね。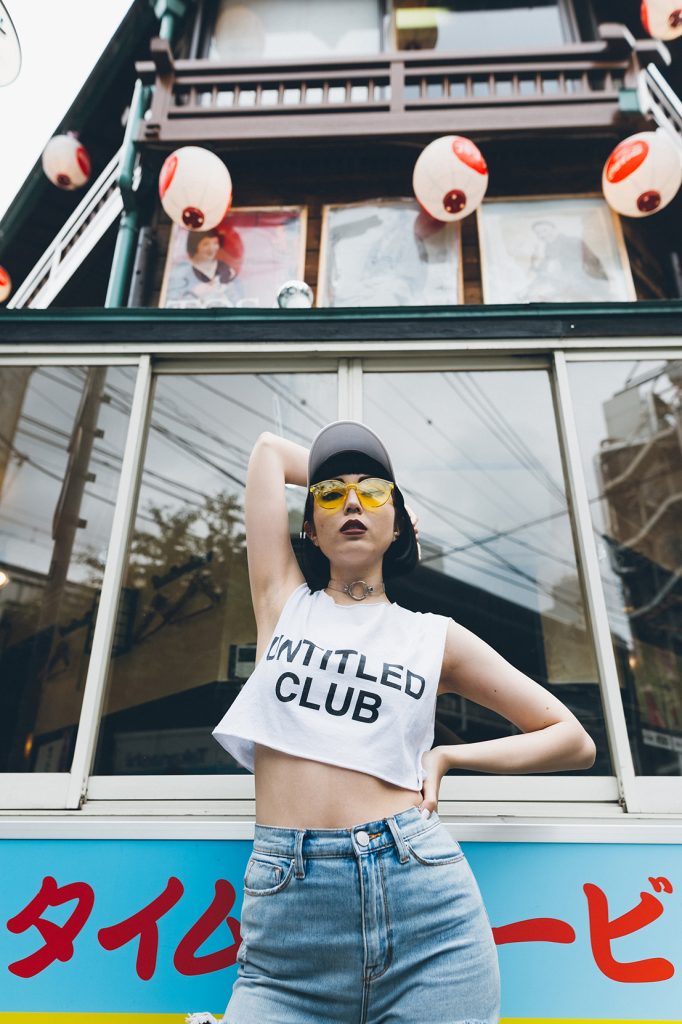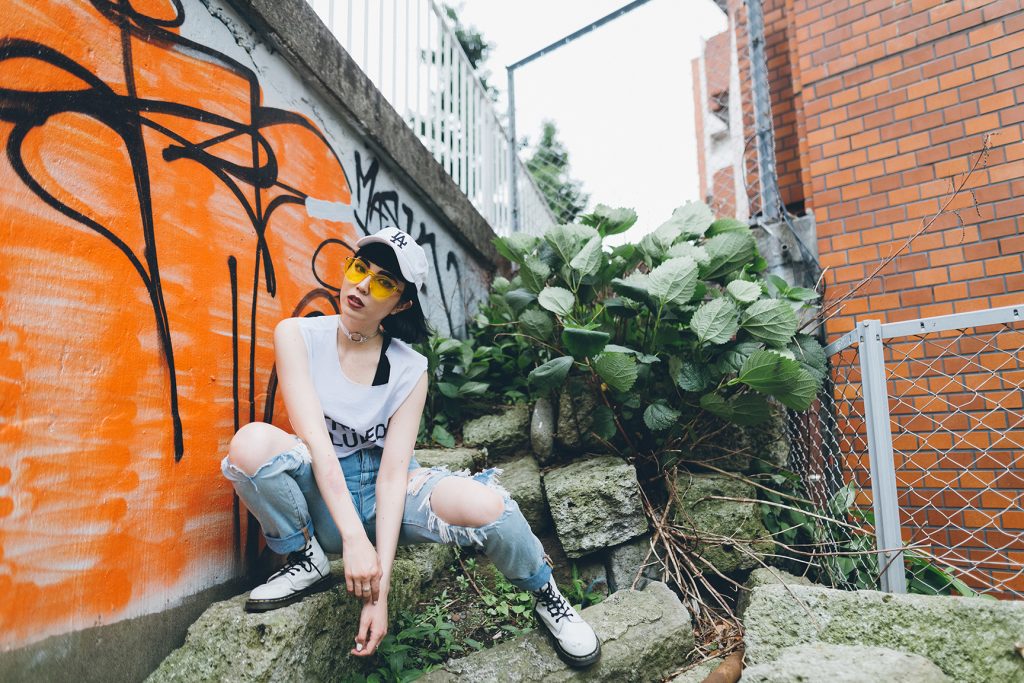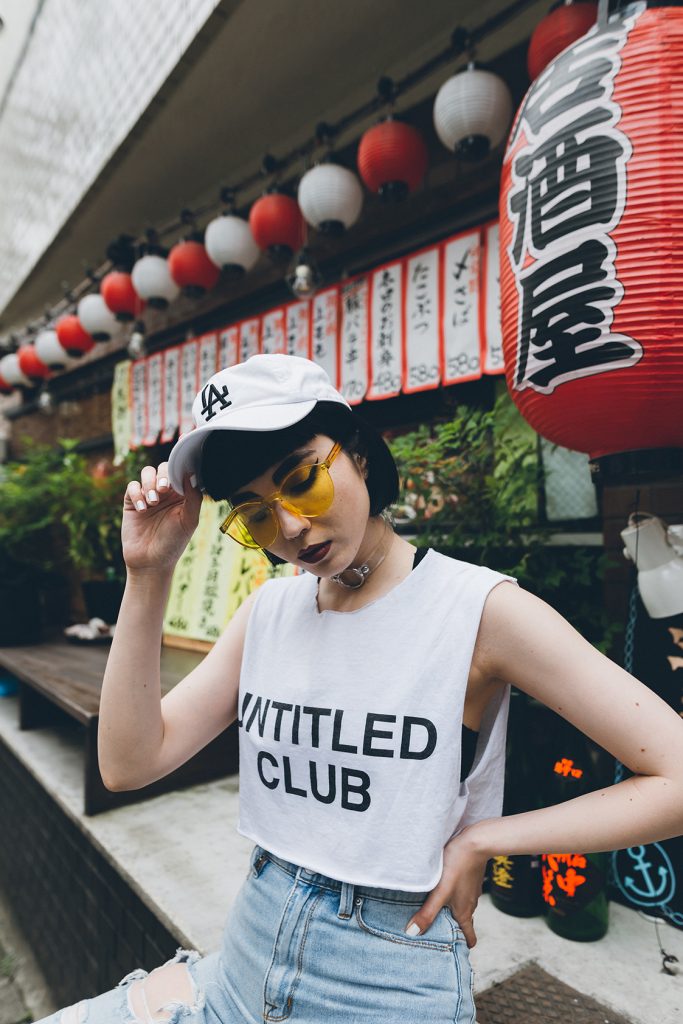 Soon after this shoot, I created a Model Mayhem profile and started collaborating with photographers in the LA area whenever I had free time. I did fashion, beauty, lingerie, implied… By being in front of the camera, it helped build the confidence that I needed and craved. It was also cool meeting all of the photographers, stylists, hair and makeup artists along the way. And I was lucky my boyfriend at the time was really supportive about it because most boyfriends can be controlling or jealous.
But now you might be wondering, why Tokyo and not LA? Well, it was always my dream to live and work in Japan, and a possible modeling career was the trigger. A modeling agent contacted me on social media one day, telling me he liked my look and if I would be interested in modeling in Japan. I was, but how could I trust someone I haven't met? My then-boyfriend and I met with the agent, and I decided to start taking his acting and walking classes and see where it would take me. He eventually introduced me to a friend of his that worked in a Japanese modeling agency, and luckily for me, she was very keen on my look and told me I could join her agency anytime. After graduating from university, I took a leap of faith with the support of family and friends and made the big move that would change my life forever.
その後、Model Mayhemというサイトでプロフィールを作り、休みの日にロサンゼルス近辺のカメラマンと撮影をし始めました。ファッションからビューティー系、ランジェリーやインプライドなど、色んなジャンルの撮影に挑戦しました。カメラの前に立つことによって、子供の頃から欲してた自信が徐々に身に付きました。しかも、頻繁に撮影をすることによって沢山のカメラマンやヘアメイクさん、スタイリストさんと出会うことができました。そして、当時付き合っていた彼のサポートもあったので、どんどん自分から進んで撮影をしていました。
でも何でロサンゼルスじゃなくて東京なの?と思う人もいるかもしれません。子供の頃から日本に住んで働くことが夢だったので、東京でモデルのお仕事ができるかもしれないというきっかけがあったのが大きかったと思います。ある日、ソーシャルメディアを通してロサンゼルスでエージェントをやっていた男性に、日本でモデルのお仕事をするのに興味ないかと声を掛けられたのが始まり。最初はもちろん疑ってたし警戒していましたが、当時付き合っていた彼とそのエージェントと直接会って、後々その人のアクティングとウォーキングレッスンを受けるようになりました。数ヶ月後、エージェントの知り合いで日本でモデル事務所のマネージャーをしている女性に紹介してもらい、「いつでもウェルカムよ」という彼女の一声で人生が変わりました。大学卒業後、家族や友人の支えをバックに、新たなる人生をスタートしました。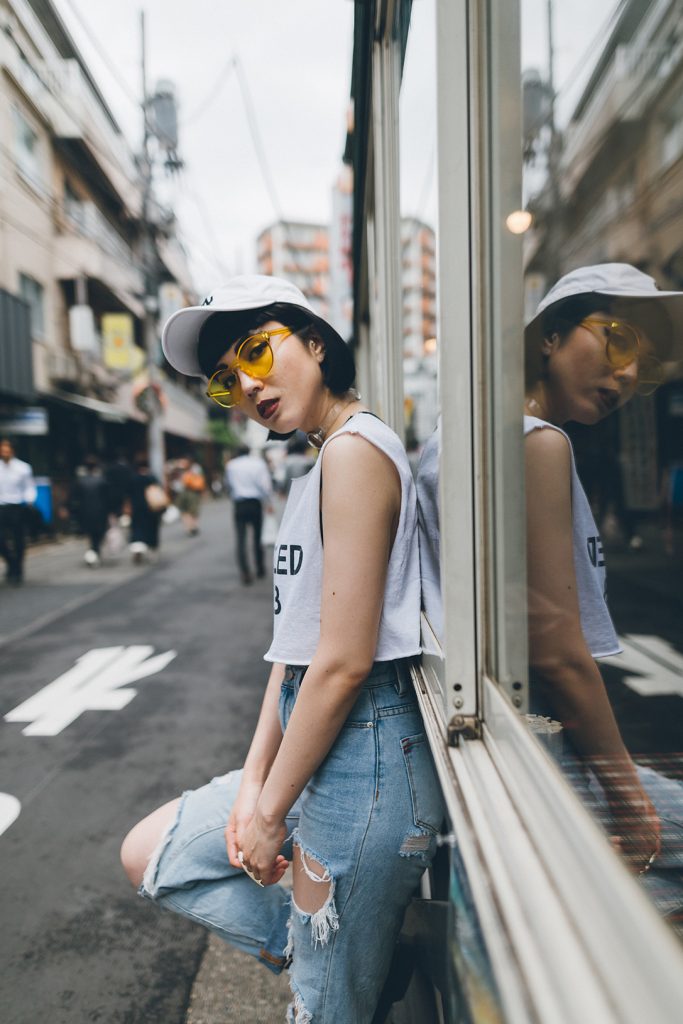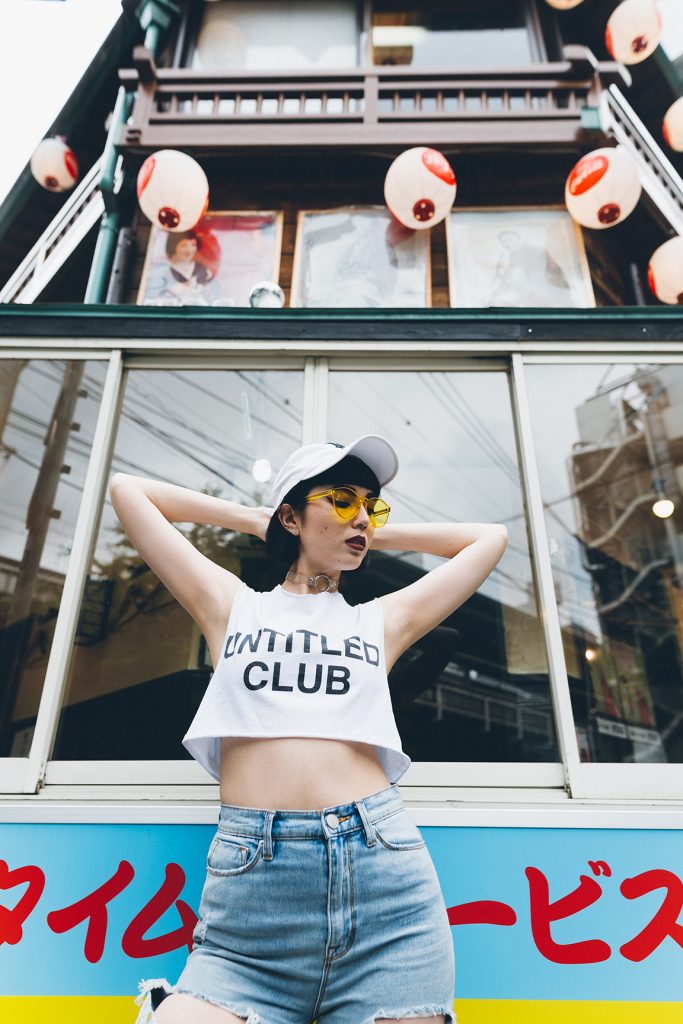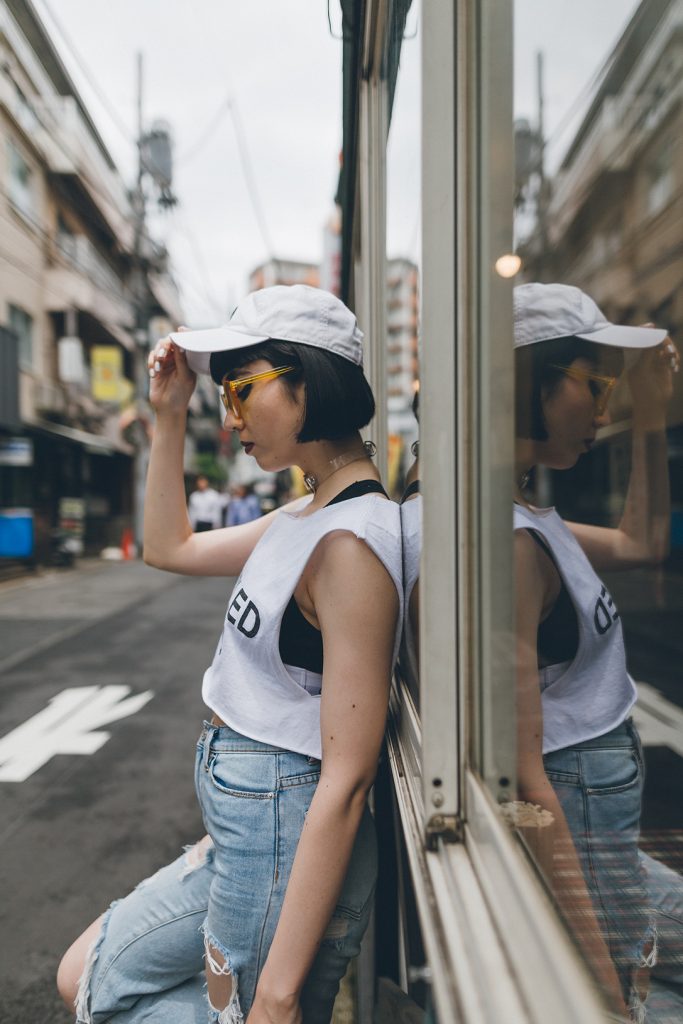 For someone who played piano and went to university to study classical piano, this was a huge change, and quite risky too. I could have had it easy and stayed near my hometown, or change my environment completely and do something completely different. There were absolutely no promises in success for this new path I chose, and I can now say I was extremely naive at the time for not planning enough and thinking everything would work its course. Well, it sort of did but with many, many obstacles along the way. But every shoot, every job, every denial, every triumph – all of them have shaped me into the person & model that I am today and I honestly wouldn't have it any other way. Over the last 7 years, I've learned to love and appreciate myself a lot more, and now being in front of the camera is the most natural thing for me.
子供の頃からずっとピアノを習っていて、大学までクラシックのピアノを勉強していた私にとって、日本でモデルになるということは大きいステップだったし、沢山のリスクもありました。カリフォルニアに残って楽な人生を歩む選択肢もありましたし、環境をを変えて全然違うことをやってみることもできました。私が選んだ道になんの保証もなかったので、全てなんとかなると思い込んでた当時の私はナイーブだったなと思います。結局なんとかなった部分もありましたが、お仕事でもプライベートでも、沢山の壁を乗り越えてきました。一つひとつの仕事、撮影、拒否、成功 − すべての経験があったからこそ今の自分がいます。自分自身のことももっともっと好きになれたし、あんなに恥ずかしくてシャイな私がカメラの前に立つことが当たり前になりました。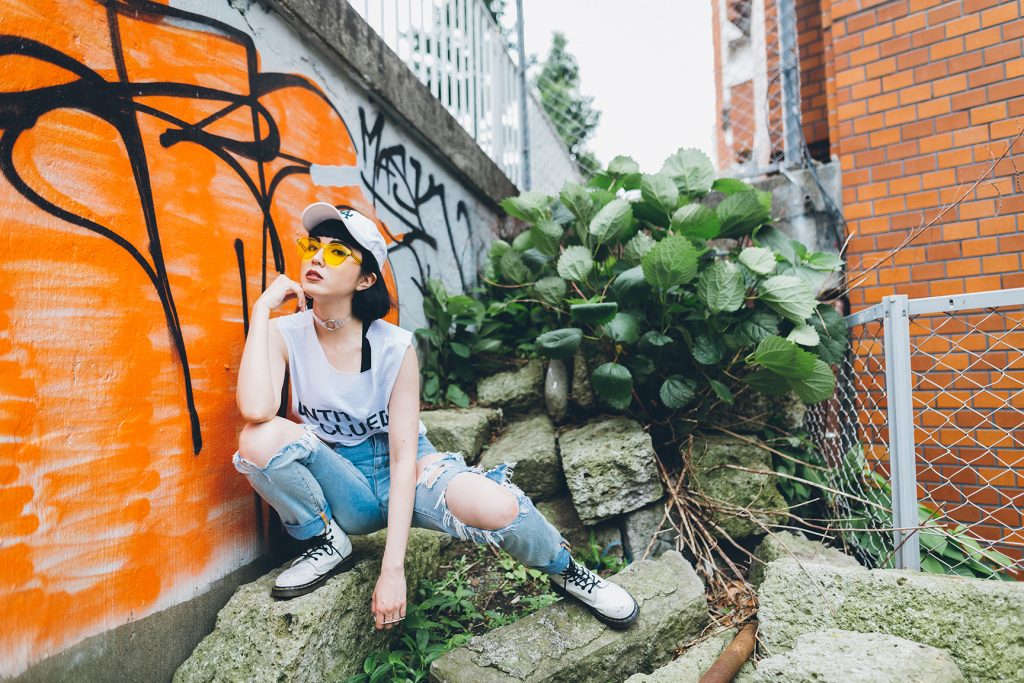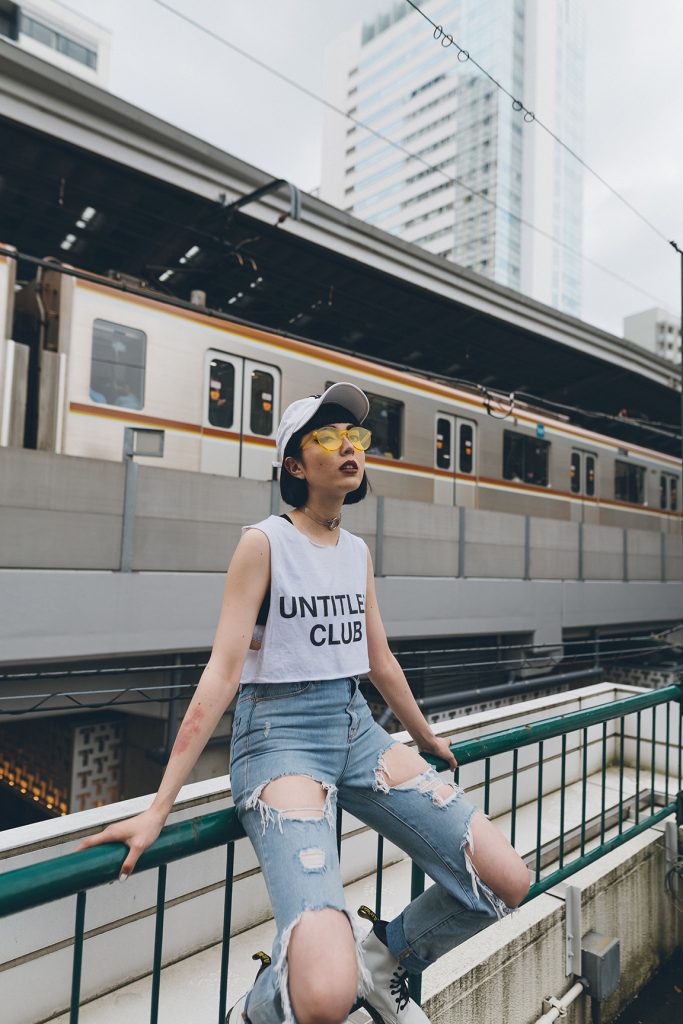 So, to conclude this post, I'd like to give 5 modeling tips that I've learned during my journey.
Practice, practice, and then practice more. とにかく練習あるのみ!Link up with photographers, amateur or professional! For me, making a Model Mayhem profile was the best thing I did for myself when I first started. I met so many amazing creators on that platform and got so much content for my portfolio.
Take an acting and/or dancing class. 演技、もしくはダンスレッスンを受けてみて。I unfortunately haven't taken a dancing class yet, but I have taken some acting classes and they do come in handy. I've scored parts in music videos and commercials for my variety of expression. I guarantee you will learn something about yourself you didn't know through acting classes. And there are some jobs that require dancing skills, so being able to move to a rhythm might be a good skill to have. There are so many genres of modeling out there, so don't limit yourself!
Maintain a healthy lifestyle. 健康的なライフスタイルを維持する。Eat healthy. Go to the gym. Move your body. Get enough sleep. Maintaining a healthy lifestyle is so much more important than you think.
Know how to do your own hair, makeup and styling. 自分のヘアメイクやスタイリングをできるようにする。You won't always have a hair and/or makeup artist or wardrobe stylist for your shoots. Know how to do at least 1-2 makeup looks that look good on you, and always make sure you have a variety of wardrobe choices for different kinds of shoots.
Do it because you love it. 好きだからやる。Always. I started doing it to gain more confidence, and now it comes naturally to me. No matter how gruesome and unglamorous it can be off-camera, the finished product always makes me proud. I constantly hope that I can inspire someone out there in any way.
All photos by Yuma Yamashita