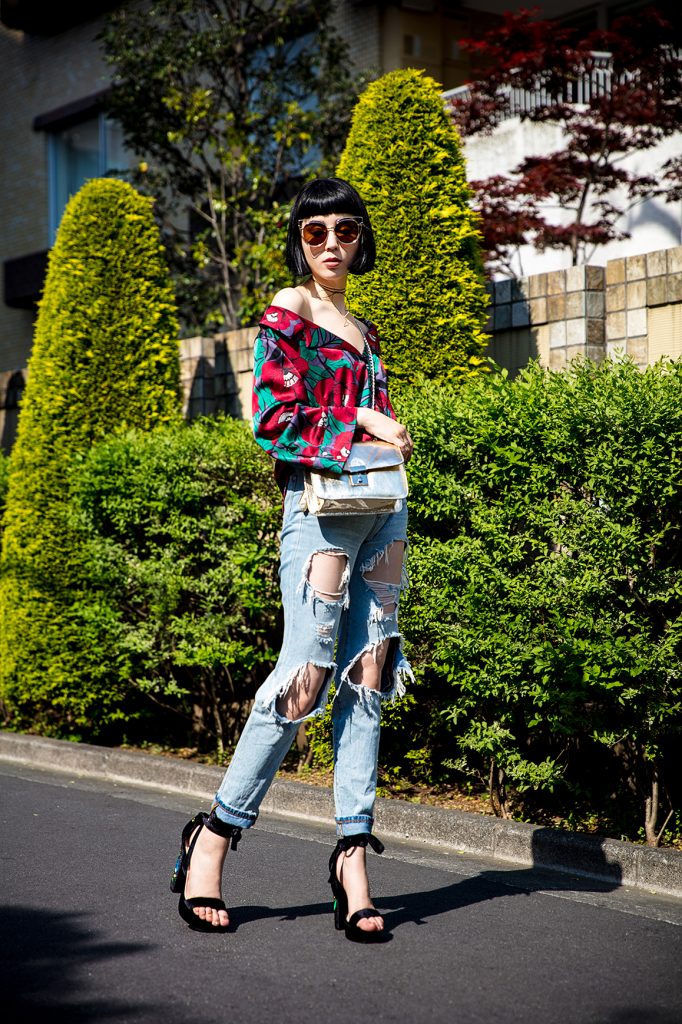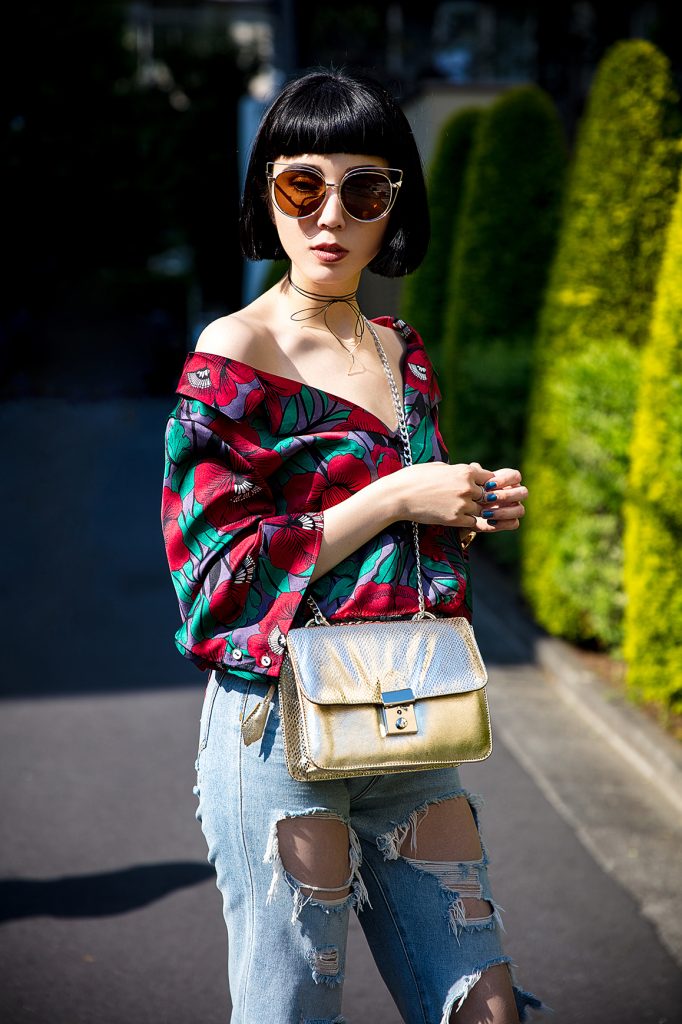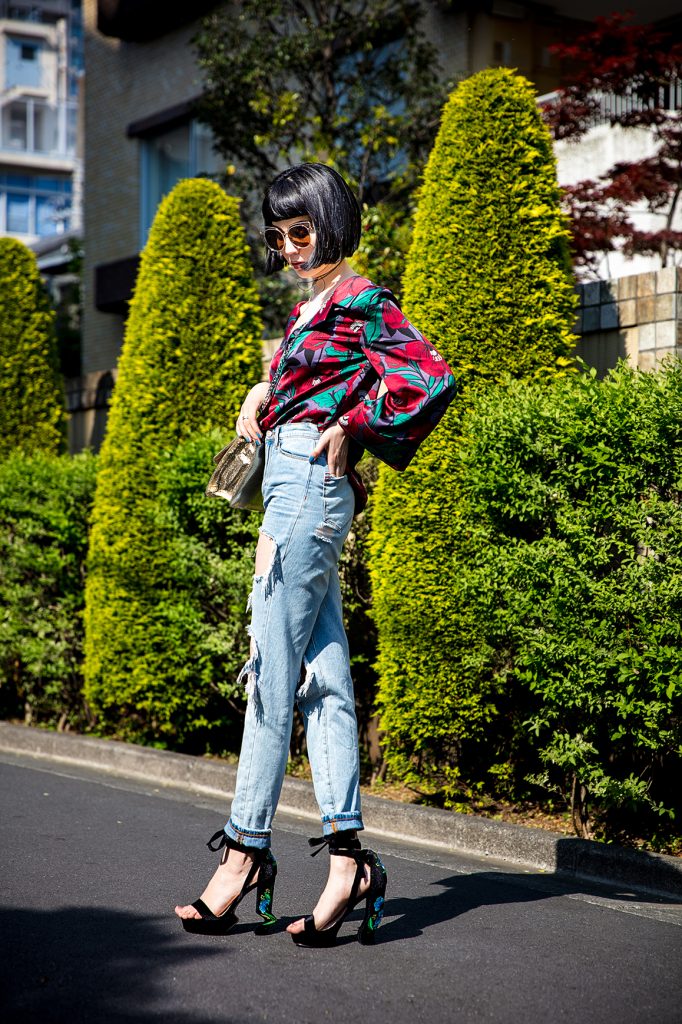 I wish I didn't have to say this, but I've had an unexpected case of writer's block on top of an extremely hectic week this past week. With my mother visiting for only a week from California and my best friend from high school visiting Japan this month for the first time, I wanted to make sure I spent enough quality time with them while getting on with my work and prepping for some important jobs over the weekend. If you follow me on Instagram, you may have seen my posts about my DJ gig at Sound Museum Vision for "Places + Faces," a big event that welcomed special guests Giggs and KOHH. Then the next day, I walked in a fashion show for Brazilian bikini brand Darea under almost no sleep – needless to say, I was pretty exhausted from all of the festivities.
本当は言いたくないんですけど、久しぶりにちょっとしたライターズブロックになり、その上ものすごく忙しい一週間でした。母が一週間だけカリフォルニアから来日していて、高校の親友が今月初来日していたというのもあり、仕事の合間を縫って二人と十分な時間を過ごしたいと思いました。インスタグラムでフォローして下さっている方はご存知かもしれませんが、金曜日の夜にVisionでスペシャルゲストGiggs & KOHHを迎えたイベント「Places + Faces」でDJをさせていただき、次の日はDareaというブラジリアンビキニのブランドのファッションショーに出させてもらいました。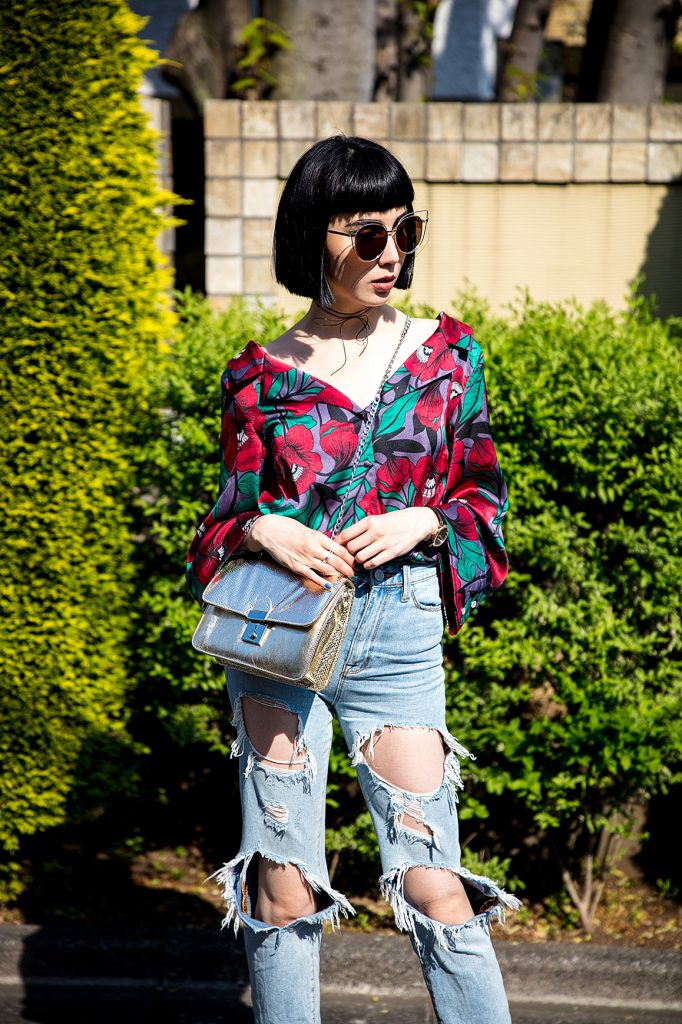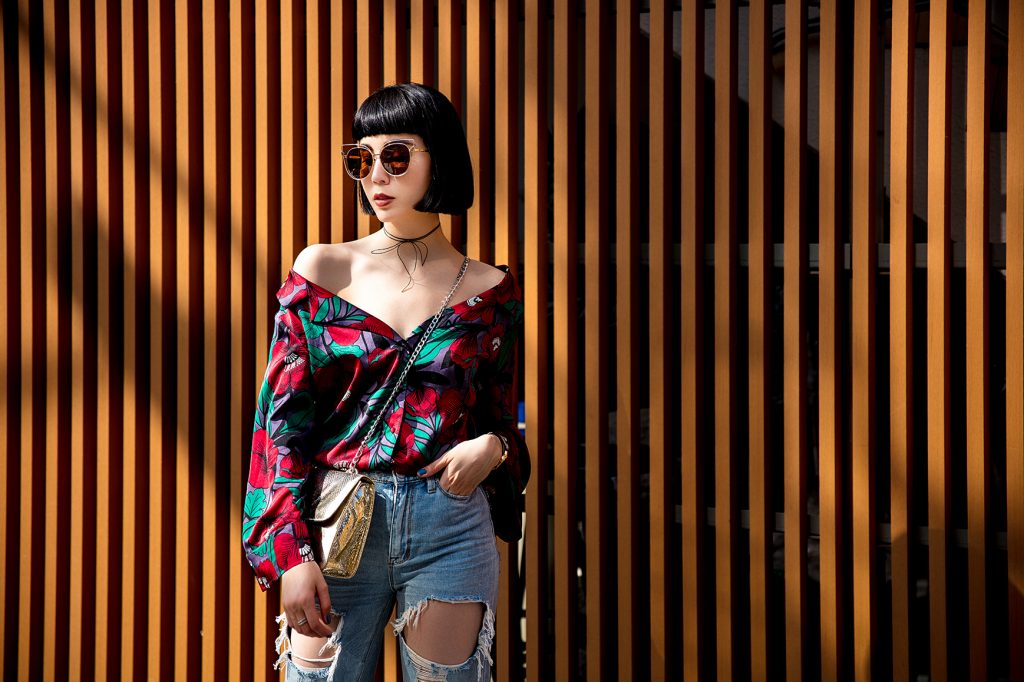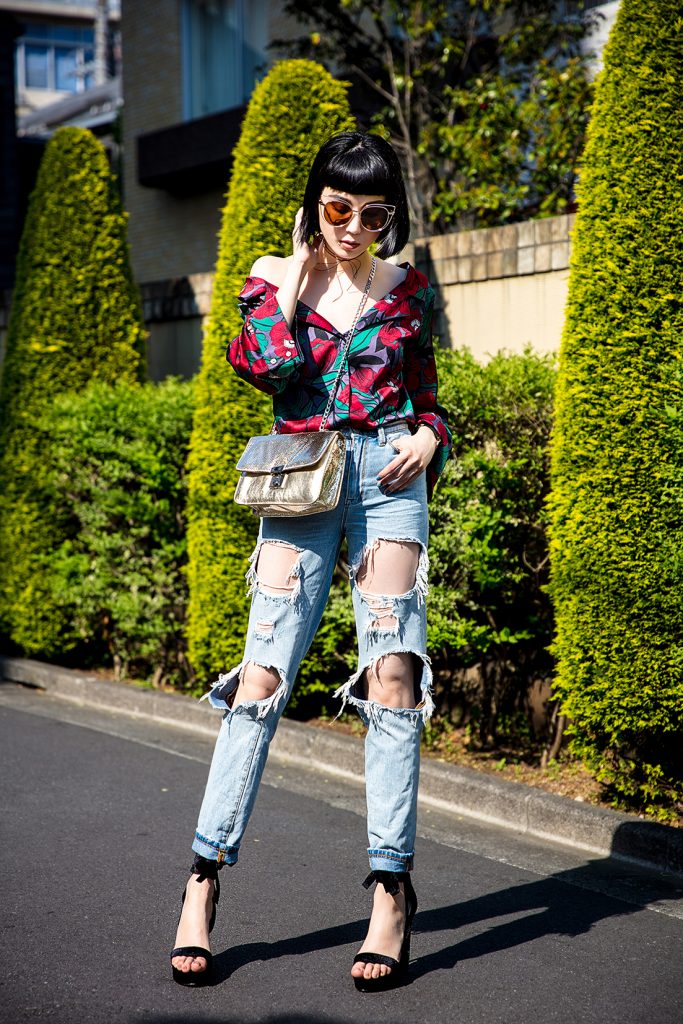 While I feel like I performed well despite my crazy schedule, I clearly saw room for improvement in many areas. I'm realizing more and more that self-critique is so important to keep on improving in your craft even if those around you pat you on the back and congratulate you on your successes. I've only been DJ-ing for half a year so I don't even have to mention that I still have so much to learn. And even though I've been modeling for even longer than that, I still need to work on certain areas. I think doing a bikini fashion show really opened my eyes especially because it requires the model to be in the best shape possible and be extremely comfortable and confident in her body.
お仕事はしっかりできたとは思っていますが、自分には一番厳しいと思っているのでやはりもっと努力が必要だなと改めて思いました。周りの人に「よくやったね」、「頑張ったね」と言われるのはもちろん嬉しいことなのですが、自分に対して厳しくすることによってもっと成長できるので大事なことだと思います。DJは始めてからまだ半年しか経っていないので、もちろんまだまだだし、モデルもそれよりもっと長くやっているにもかかわらず、まだ全然できていない部分はたくさんあります。あまり経験のないビキニのファッションショーをやらせてもらったので、モデルであることの大変さ、そして、自分の身体に自信を持つことの大切さを改めて実感しました。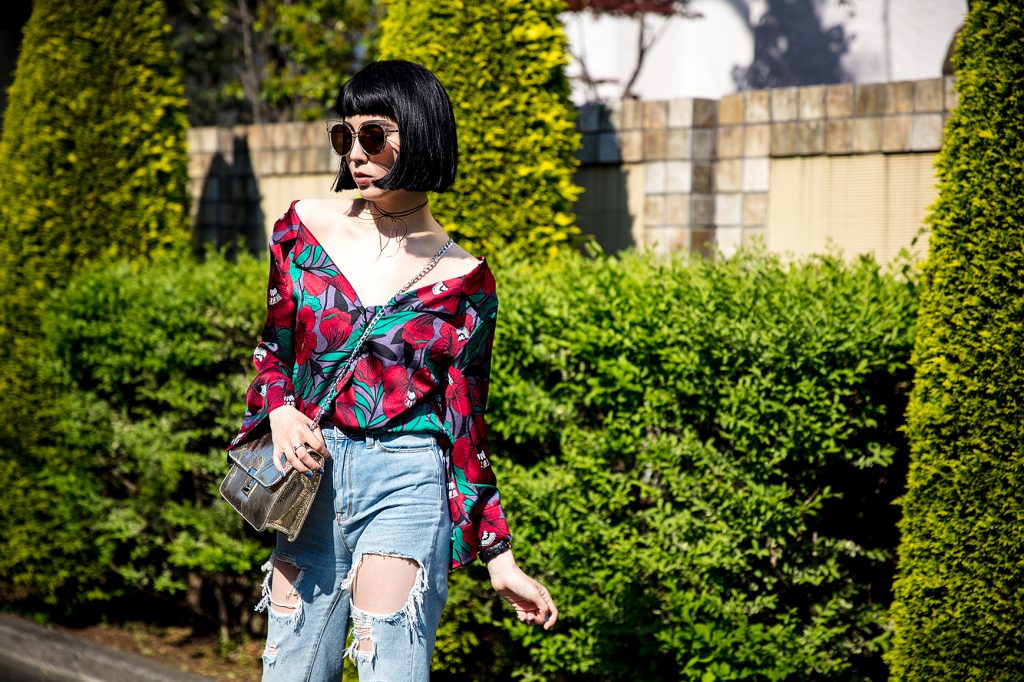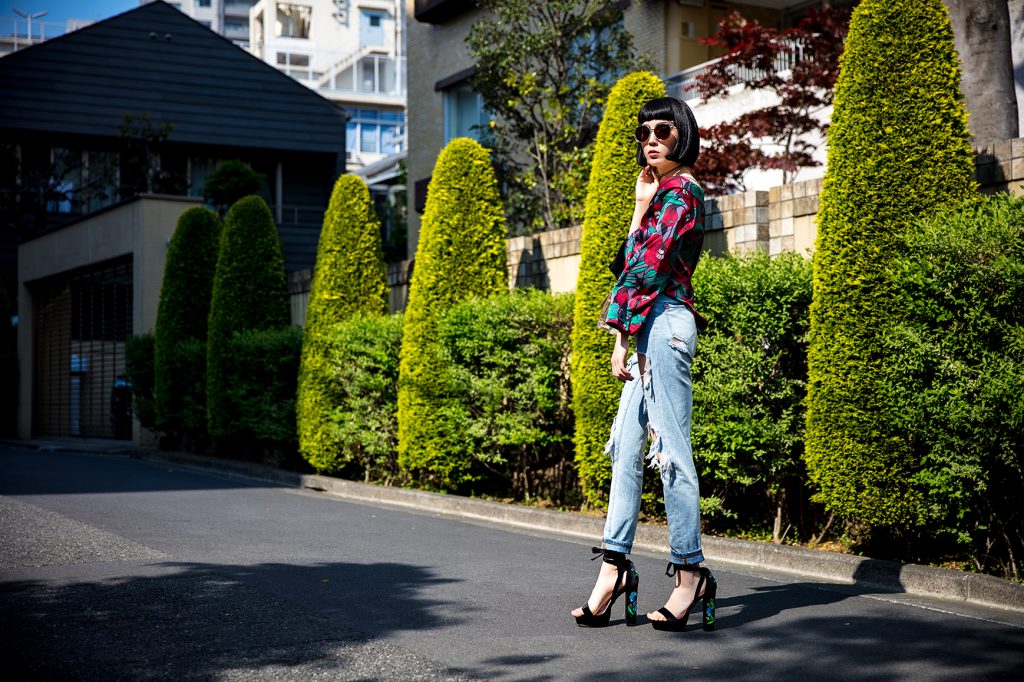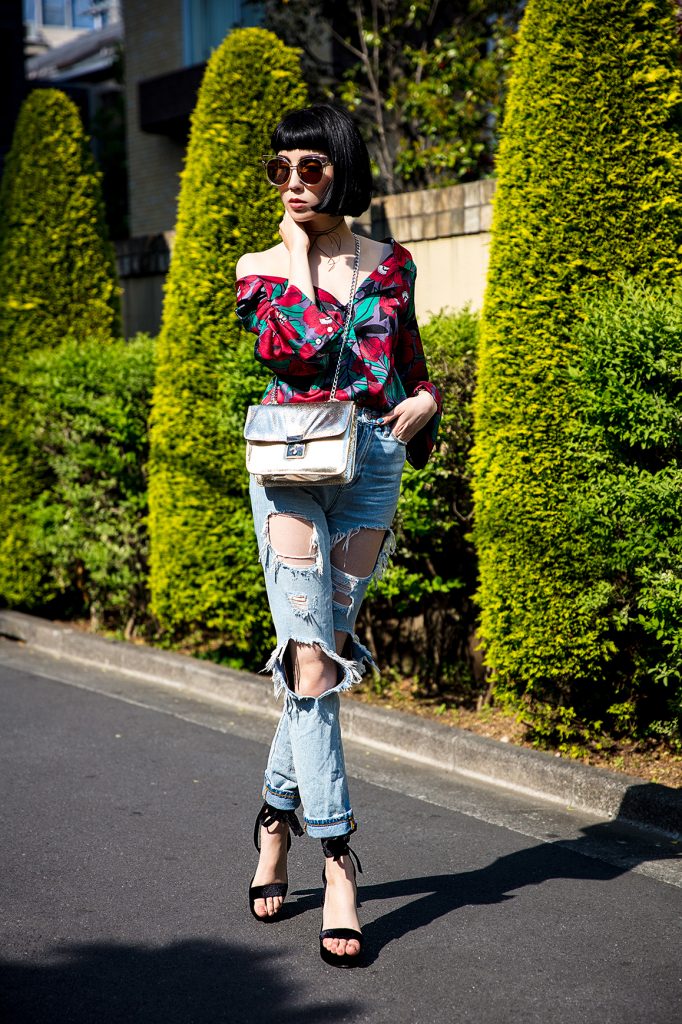 Blurbing aside, is anyone experiencing overly warm weather where they are now? It's been 30 degrees Celsius in Tokyo the entire weekend even though it's still May, but at least I can sport off-shoulder tops and sandals now that it's warmer. This tropical number from Fig & Viper is currently a favorite in my wardrobe. Is anyone else excited for summer & ice cream weather?
内容の濃い話はさておき、日本に住んでいない方も暖かい気候に恵まれていますか?まだ5月なのに夏のような暑さが続く週末だったので、オフショルのトップスやサンダルをクローゼットの奥から引っ張り出してきました。このFig & Viperのトロピカルプリントのトップスは今ハマっているアイテムです。アイスの季節が楽しみになのは私だけかな?
Fig & Viper blouse, Urban Outfitters jeans, zeroUV sunglasses, Are You Am I choker, Mimmi bags cross body, Public Desire heels
All photos by Fu Sheng Wang