A couple of days ago, I asked my followers on Instagram what kind of content they'd like to read on my upcoming blog posts. I mentioned having a somewhat bad case of writer's block in my last post, and I thought the easiest way to start planning future posts was to ask you, my readers. Some of the more popular responses were "How you became a _____" (since I have multiple occupations),  which I was happily surprised about. I'll sometimes write about how I've achieved what I have in bits and pieces on the blog, but never in full. So read on to know how I got into blogging plus a few blogging tips I learned along the way.
数日前に、インスタグラムで私のブログでどういうコンテンツを読んでみたいか写真のキャプション問いかけてみました。前回の記事にも書いていた通り、ちょっとしたライターズブロックになってしまったので、次回のコンテンツをまとめるにあたって読者やフォロワー達に直接聞いてみた方が速いかなと思いました。一番人気なレスポンスは「どうやって○○になったか」だったので、素直に嬉しかったです。記事内に一、二行程度の長さでそういう感じの内容はたまに書きますが、未だにフルで文章にしたことがなかったです。なので、私がどうやってブロガーになったのか、そしてブロガーとしてのアドバイスも最後にまとめてみたので是非読んでみて下さい。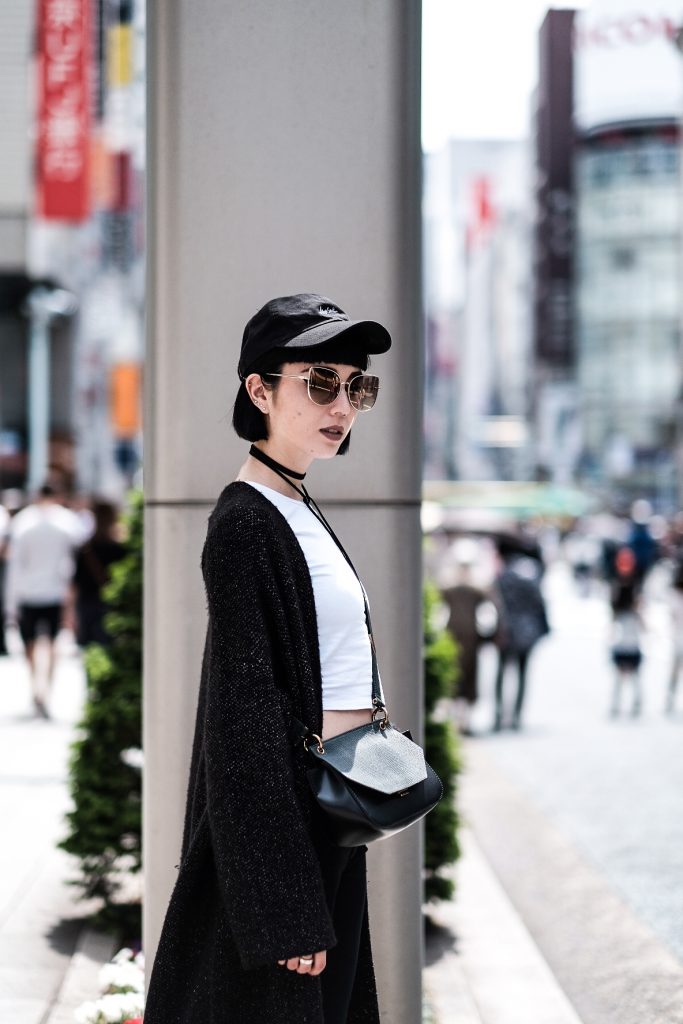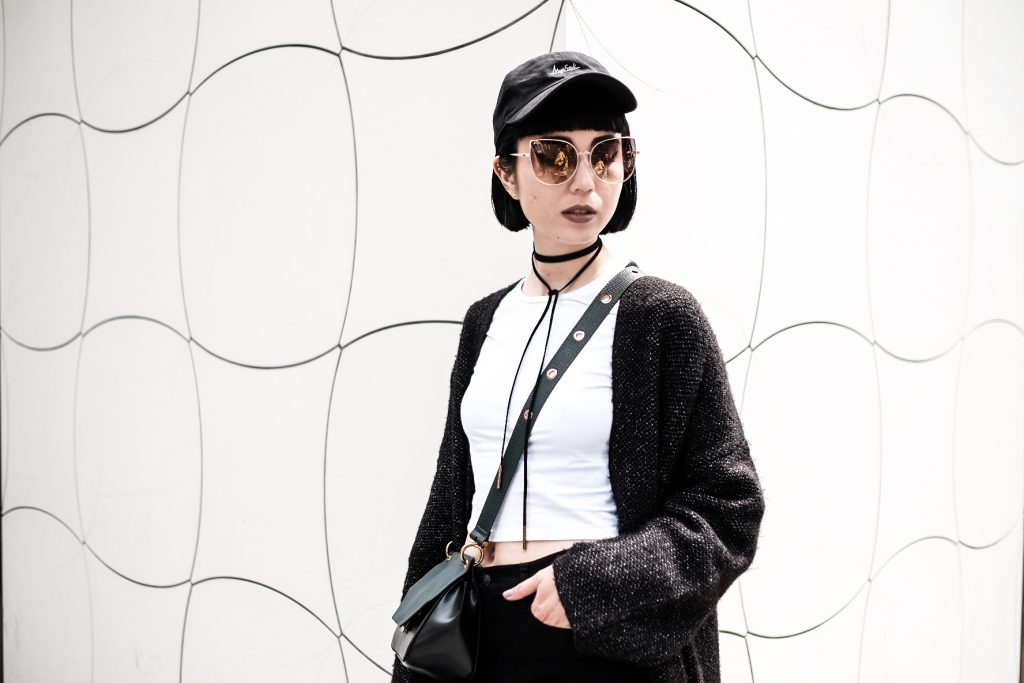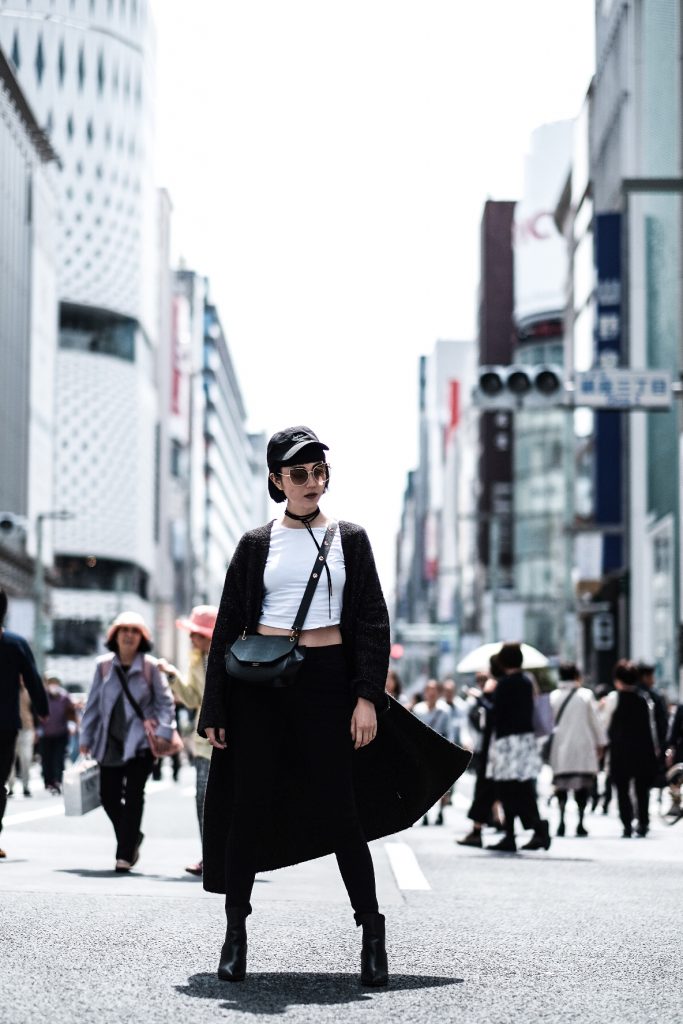 6 years ago when I was a junior attending UCLA, my then-boyfriend randomly found out about a fashion event happening on Melrose. As he showed me the details of the event, he pulled up the event host's website, Fashion Toast. This was the first time I learned about blogging and who Rumi Neely was – before this I didn't even know blogging even existed. Since I already had an appetite for fashion, I was immediately intrigued by this ultra-chic LA girl, who also happened to be a hapa like me. Well of course we went to said event, but since I had no experience attending fashionable parties in LA and I didn't know anything about blogging, I watched Rumi having her photos taken from afar, not knowing what I would even say to her if I approached her. When I've mentioned before that I used to be extremely shy, I was not joking because I ended up leaving the event without exchanging a single word with her. Stupid me.
私がまだUCLAに通っていた6年前に、当時の彼が偶然ネットでメルローズで開催されるとあるファッションイベントをみつけました。イベントの詳細を確認していたら、イベントのホストのホームページ、Fashion Toastも掲載されていました。その時初めて「ブログ」というプラトフォームのこととルミ・ニーリーさんの存在を知りました。ファッションには興味があったので、この超お洒落で、しかも私と同じ日本とアメリカのハーフのLAガールにすぐ興味と憧れを抱きました。彼とはそのイベントに足を運んでみましたが、当時はファッションパーティーなどに行く機会はほとんどなかったし、ブログの世界の知識もなかったので、目の前にいるルミさんにどう声を掛けていいか分かりませんでした。私が昔ものすごくシャイだということは、本当に冗談ではありません(笑)。一言もことばを交わさず、パーティーを後にしてしまいました。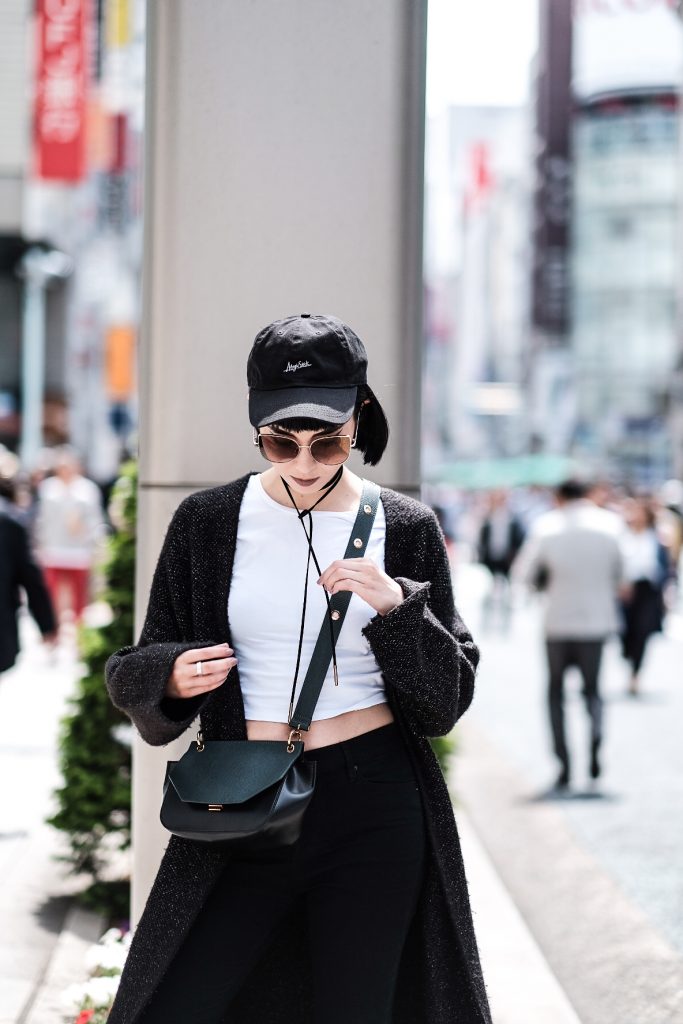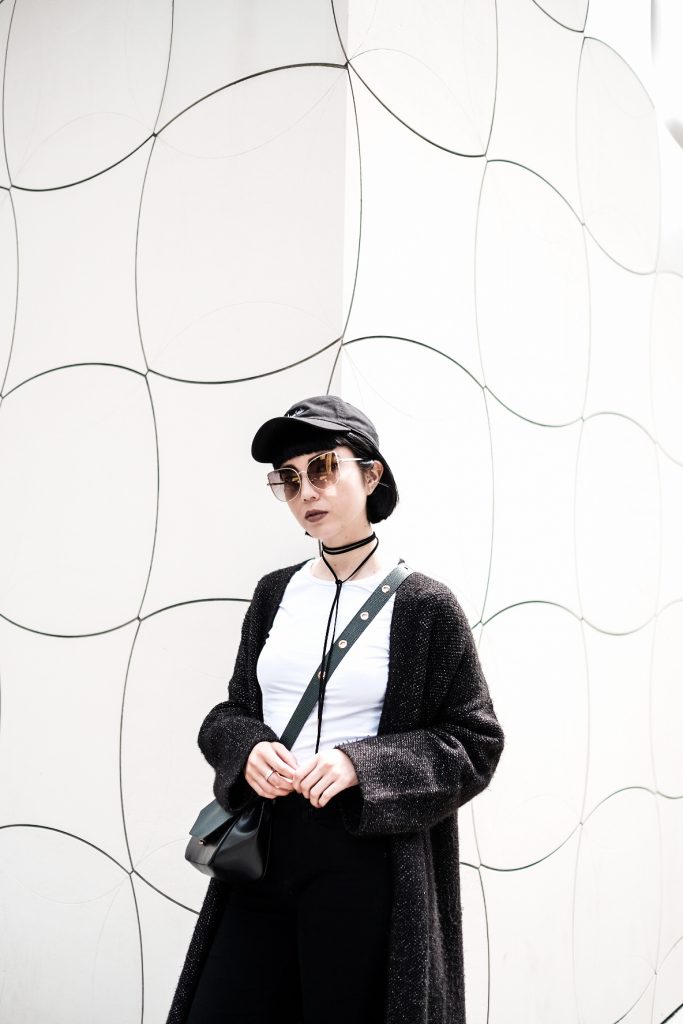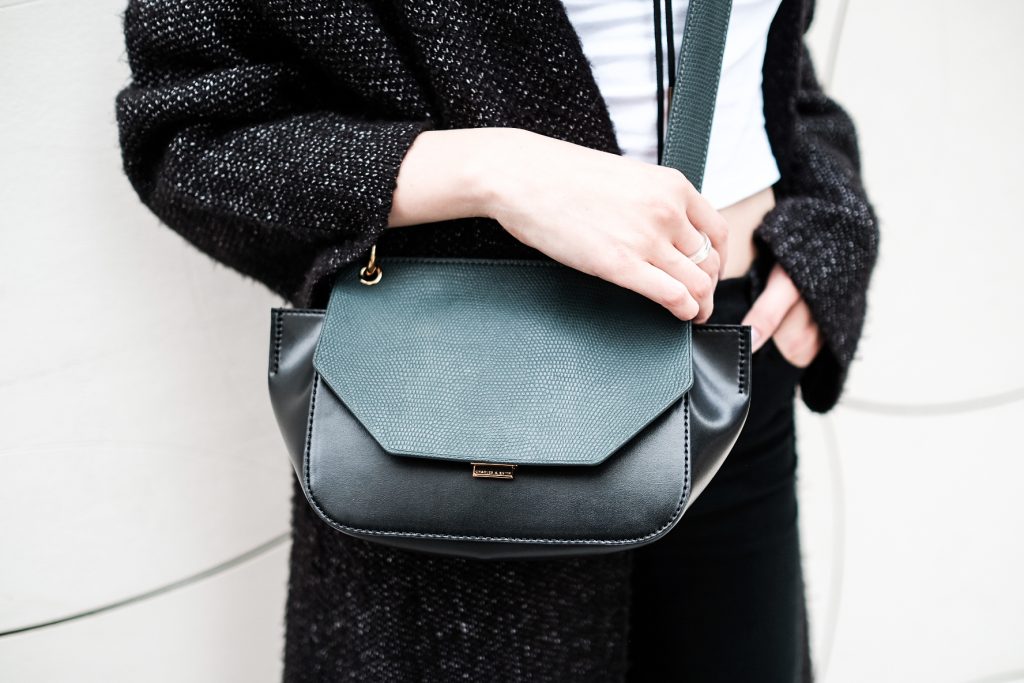 Despite disappointing myself like that, my interest in her blog and blogging in general kept growing, and my boyfriend suggested I start my own and see where it would take me. I first started my blog as "Samantha Mariko" on WordPress.com, but immediately switched over to Blogger, changing my blog name to "Letters Impromptu" – I wanted to write my blog posts in the style of a letter to my readers in an impromptu manner, hence the name. Also, an "Impromptu" is a kind of musical piece, and as a piano major I thought incorporating something about classical music would make sense.
後悔するようなことをしてしまいましたが、ルミさんのブログやブログの世界への興味はどんどん湧きました。当時の彼にも薦められて、私も思い切って自分のブログを立ち上げることにしました。当初はWordpress.comで「Samantha Mariko」としてスタートしましたが、すぐにBloggerへ移動し、「Letters Impromptu」にブログ名を変更しました。ブログの記事を読者宛の即興に書ける手紙スタイルにしたいという意味を込めて。あと、「即興曲」はクラシックの曲のひとつであり、大学でピアノを勉強していたのでクラシックの要素も取り入れたいなと思いました。
I honestly didn't know what I was doing at first, but I started my posting personal style posts, beauty products I was using, activities I did and sometimes about music because I was studying piano at the time. I would ask my boyfriend, my brothers, my friends to take photos for me, and since I started modeling around the same time, I'd post photos from my photo shoots as well. It was difficult for a beginner like me to create quality content from the beginning (I didn't learn how to use Photoshop until a year later), but I made sure to post something at least once or twice a week to keep the flow going. I continued doing that after moving to Japan, and after about 2 years I was offered my first brand collaboration and that's where the blog really started growing. I also asked photographers to take my photos about once a week, so the quality of my posts increased as well, which led to more paid opportunities and collaboration offers. And late last year, I did a major blog renewal with the help of my friend who is a talented engineer. It's been a long journey with a lot of baby steps, but I'm happy with where my blog is now and I'm always looking for ways to make it better.
当初自分は何をしようとしていたのか全く分かっていなかったのですが、とりあえず私服の写真を載せたり、好きな美容グッズやお出かけした時の写真、そしてたまに音楽のことについて書いていました。彼や弟達、周りの友達に写真を撮ってもらったり、その頃からモデルも始めていたのでカメラマンに撮ってもらった写真も載せたりしていました。初心者の私に最初からクオリティーの高いコンテンツを載せていくのは難しかったですが(Photoshopもブログ始めてから一年後やっとつかえるようになりました)、週に1〜2回はブログ記事を書いて、あまり途切れのないように続けました。日本に着てからもそのまま続けて、2年後ぐらいに初めてブランドからコラボレーションのオファーがきて、そこからブログが成長し始めたと思います。周りのカメラマンにも協力してもらい、私服の画像のクオリティも上がり、更にコラボレーションや仕事のオファーが増えました。そして去年の末、エンジニアの力を借りて、念願だったブログリニューアルをすることができました。6年という長い月日でしたが、ここまで来れたことに満足しているし、でも常にブロガーとしてレベルアップしたいと思っています。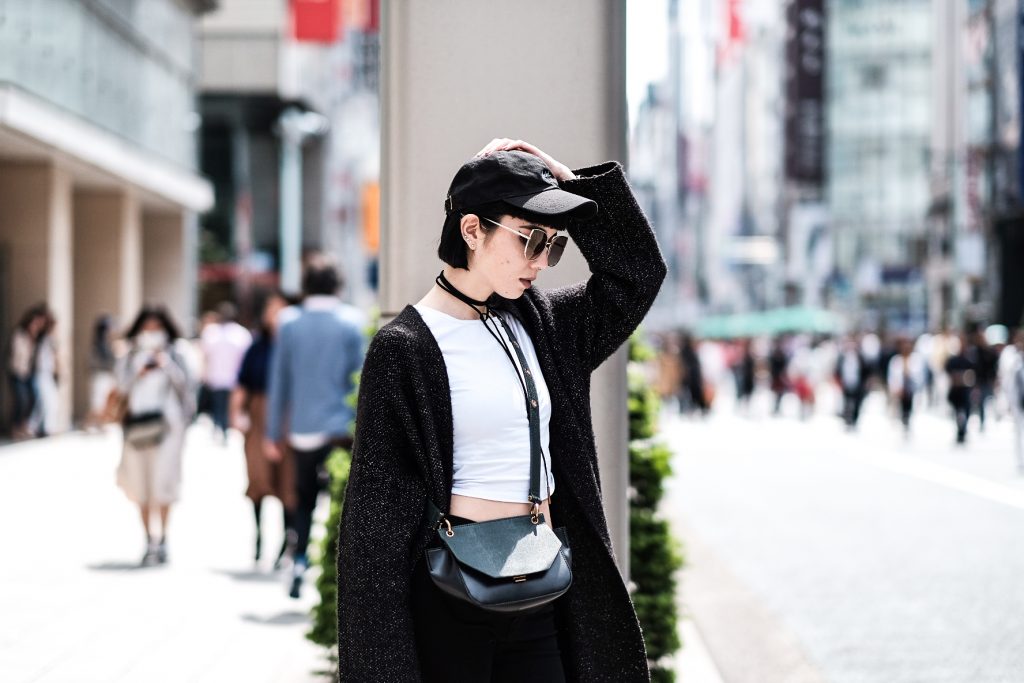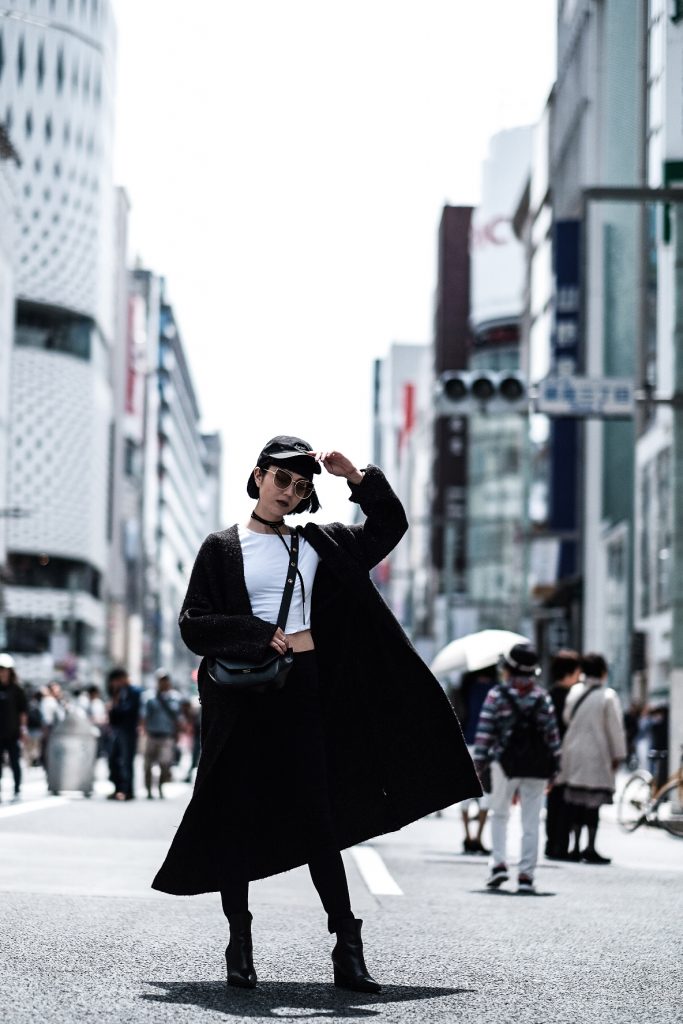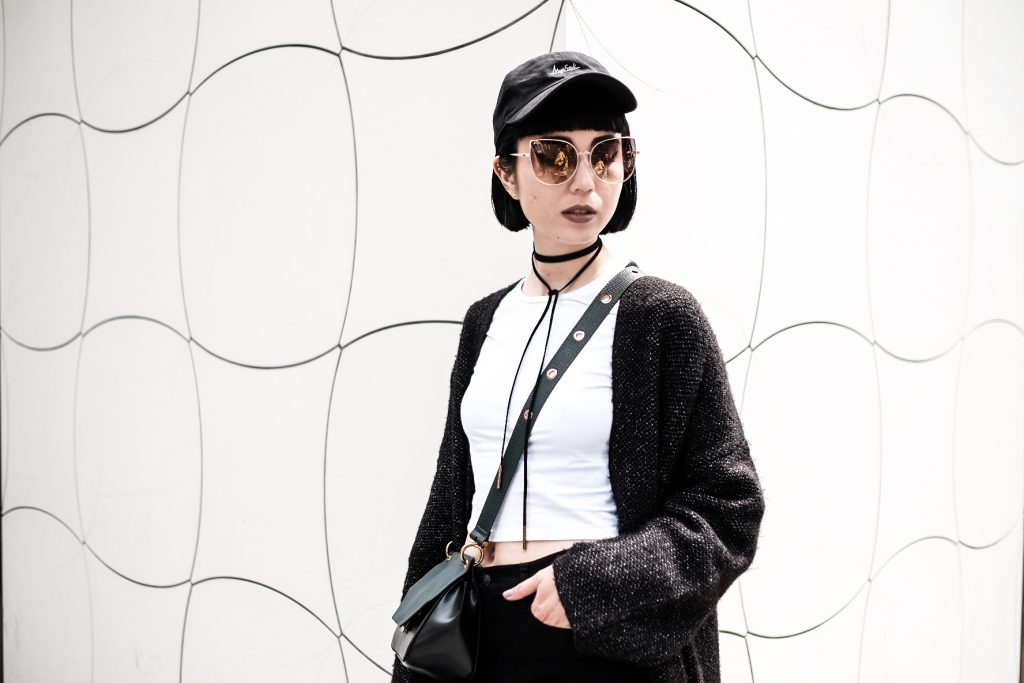 I think the biggest factor for my blog growth is that not many Japanese bloggers or influencers have self-hosted blogs like bloggers in the US and Europe do, for instance. This is a big reason why many brands in Japan reach out for collaborations even though my blog is still in the process of growing and reaching a bigger audience – they acknowledge the quality of my posts, the way I execute the sponsored items, and also my unique look. And now, I'd like to offer some simple blogging tips I've learned over the years:
海外ではセルフホストのブログを持っているブロガーが多いのですが、そういうブロガーはまだ日本では少ないのです。私のブログはまだまだ成長しつつありますが、ブログやSNSのプレゼンテーションに凄くこだわっているからこそ、色んなブランドや企業に声を掛けてもらっているのだと思います。そこで、私がこの6年間ブログをやっていて学んだことを以下のようにまとめてみました。
Figure out your interests and what you want to blog about. (興味があること/書きたいトピックを探してみて)You don't necessarily have to know exactly what you'll be blogging about in the beginning because I most definitely didn't. Many bloggers rebrand once they figure out their niche, so it's always a work in progress.
Invest in a good camera. (高くても画質の良いカメラはマスト)It doesn't have to be a DSLR. I use the Canon d7x which is an amazing compact camera with DSLR capabilities, WiFi and a flip screen.
Learn how to use Photoshop and/or Lightroom. (PhotoshopとLightroomを使えるようにする)It changed my life. I've been using Photoshop for at least 5 years now and recently included Lightroom in my editing process. Photoshop is also a great tool for making collages or inspiration boards.
Know your photographers.(カメラマンを探す!)As a model and blogger, it's so important for me to know as many photographers as possible. And it's just so different when a professional takes your photo compared to an amateur photographer.
Reach out to brands or companies you want to work with, and make it easy for them to reach out to you. (コラボレーションしたいブランドや企業に自分から積極的に連絡する)Be proactive and contact brands you are interested in, and also make sure your contact information is very visible on your website. I know some bloggers have media kits and that is one thing I'm working on myself.
Learn how to say "no."(時には断るのも大事)When I first started collaborating with brands, I would say yes to every single opportunity. But now that I have a clearer image of how I want my blog to be, I will say no sometimes if a brand doesn't fit that.
Be genuine to your audience. (読者には正直でいることを心がける)This is actually something I'm still working on, but I love it when a blogger shares personal experiences or honest thoughts about certain topics. It's good to be relatable, at least to a certain degree.
Know how to use social media. (SNSも使えるようにする)Instagram is my main social media channel – whenever I post a new blog post, I always make sure to mention it on Instagram. Twitter and Lookbook are also other platforms I use.
Meet other bloggers. (他のブロガーと仲良くなる)Ever since I started blogging, I've been fortunate enough to meet so many amazing bloggers from around the world, and it's great that we're all supportive of each other. If you ever travel, there's a chance you'll already have a friend at your next destination 🙂
Love and enjoy what you do. (楽しんでやることが大事)This is the hardest, but it's also the most important. Blogging is a journey, and you can learn so many things about it and also yourself along the way. And it will show when you don't like what you're doing.
If you're a blogger, what kind of things have you learned during your journey? If you're planning to start a blog or just started one, did this post help at all? I would love to read about your thoughts and experiences in the comment section!
ブロガーの方で、ブログをやっていて学んだことは何ですか?ブログを始めようと思っている方へ:この記事は役に経ちましたか?是非コメント欄に感想を残して下さい!
Bershka cardigan (similar here), Zara top (similar here), Magic Stick cap, zeroUV sunglasses, Asos choker (similar here), Charles & Keith bag, Urban Outfitters jeans (similar here), Kendall + Kylie boots. 
All photos by Jason Mordeno, edited by Samantha Mariko.