This is not a sponsored post. All thoughts and opinions are my own.
I can't believe it's almost 2019! December turned out to be a pretty eventful month (I was going to multiple events in a single night a couple times this month, yikes!), and I'm hoping January will be just as busy. I hope you enjoy my December Tokyo Party Report!
もうすぐ2019年なんて早すぎる!12月はいつも通りの忙しさで、クリスマスの日は熱でダウンしてしまいました。一晩にパーティー3〜4件回ってたりしたら、そりゃそうなるよね。皆さんも体調には気をつけて、来年も楽しい一年にしてください!12月のパーティーレポートも是非お楽しみください♡
efffy x Masami Yanagida Collection Exhibition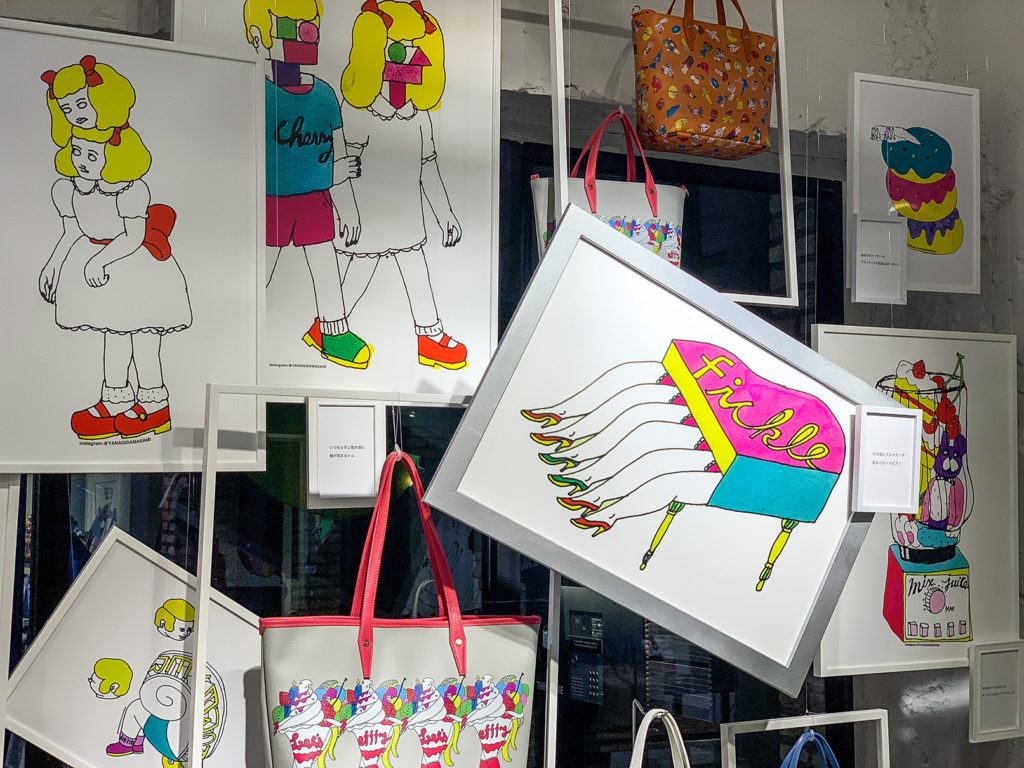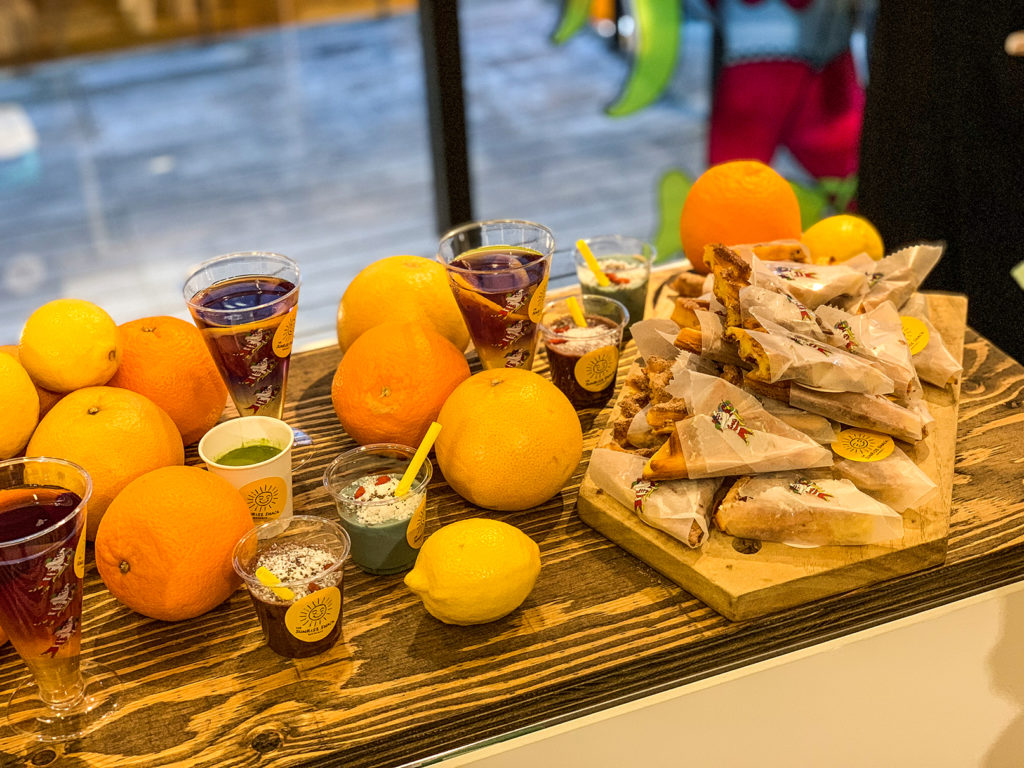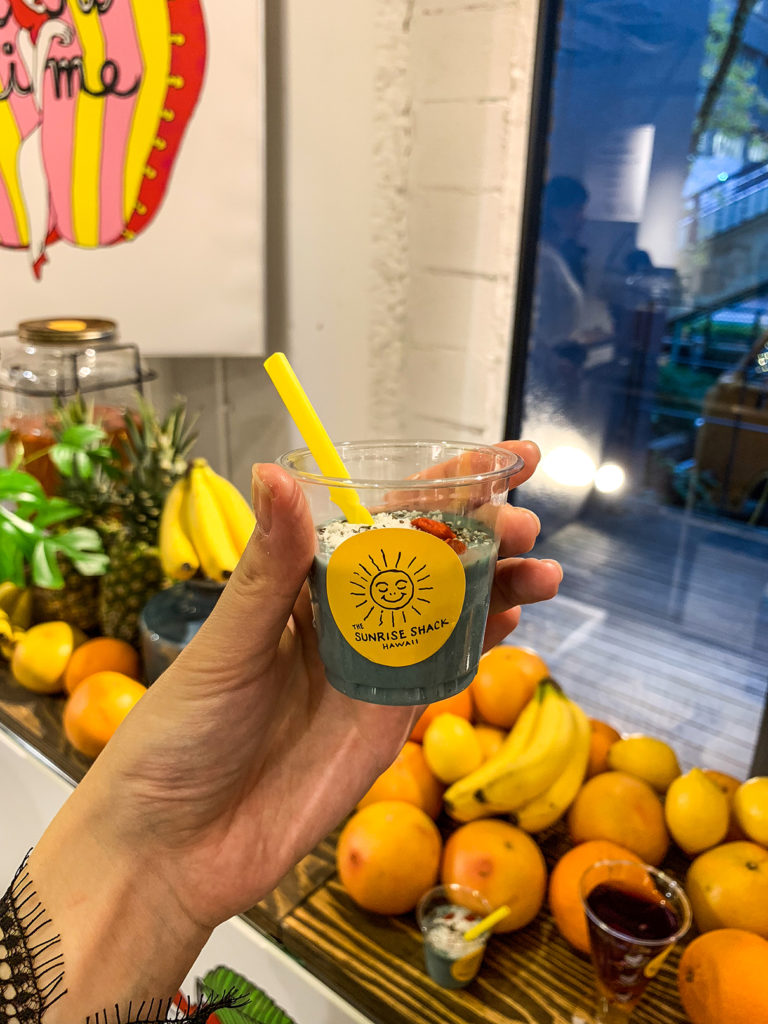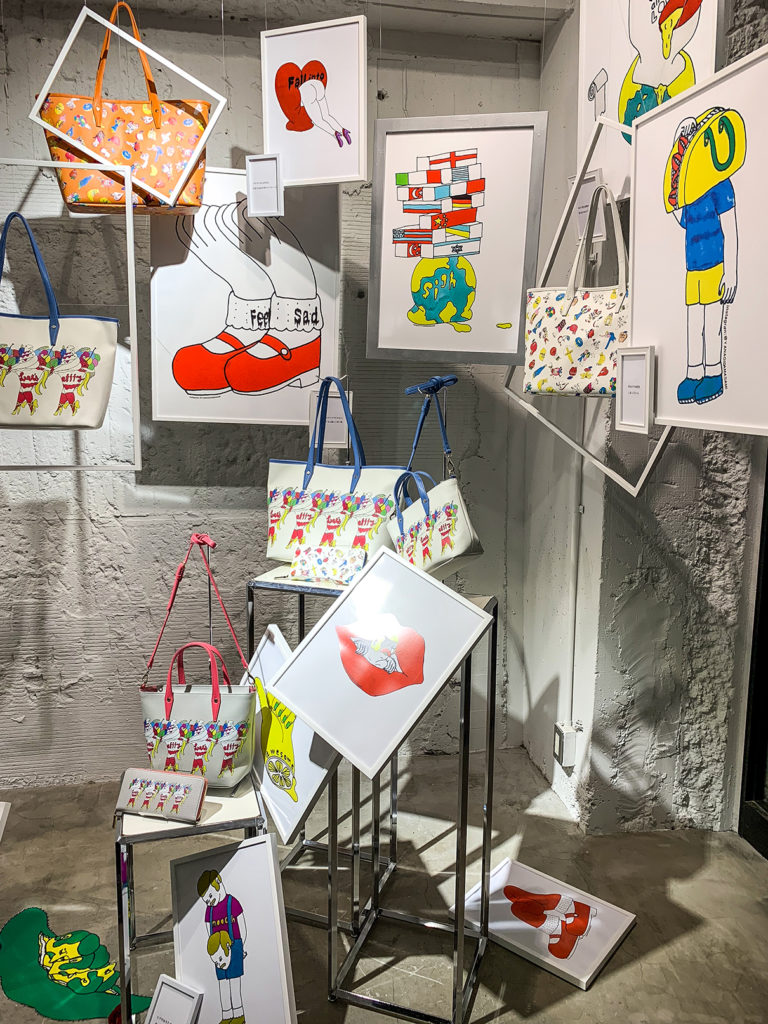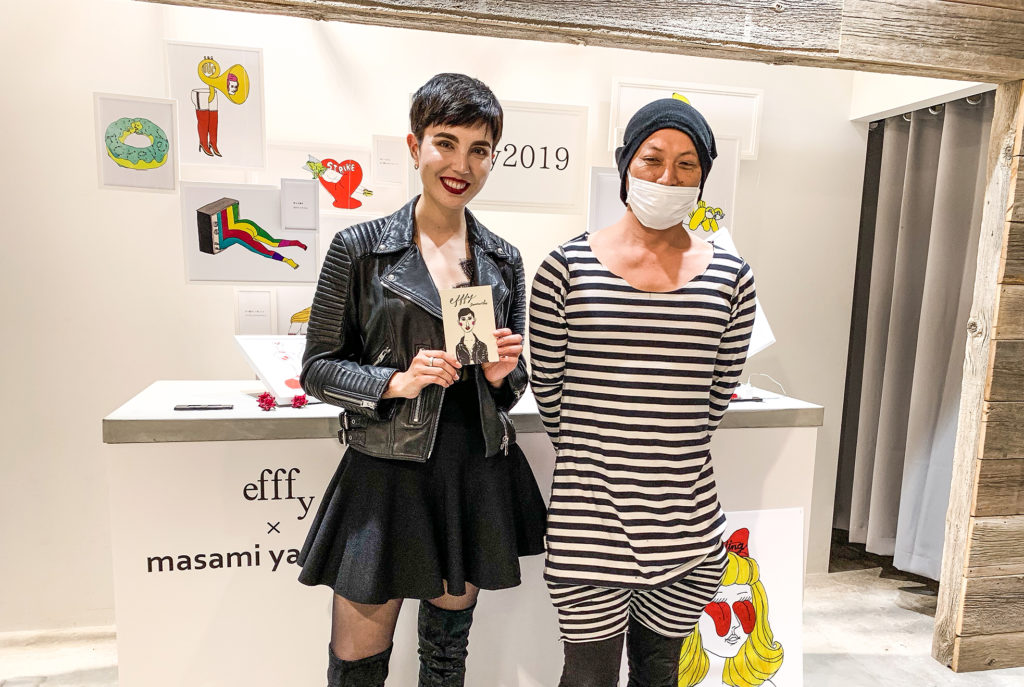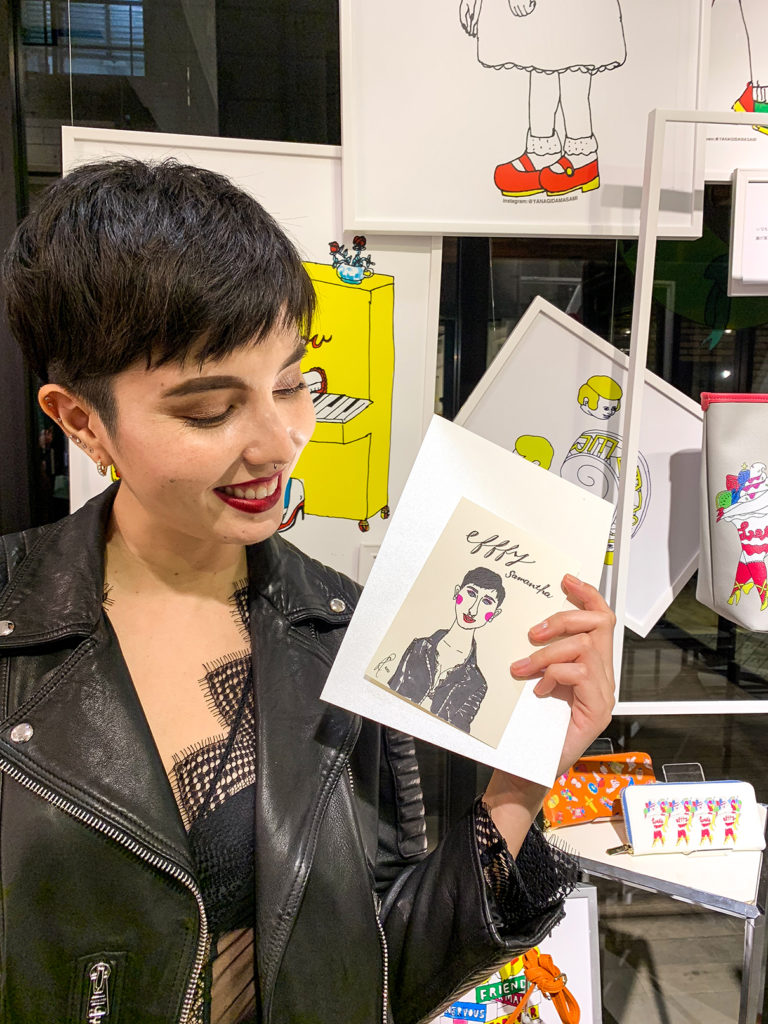 As I'm compiling this report, I'm realizing that many of the events I've attended in December have a lot to do with art. Efffy is a Japanese leather goods brand and they did a special collaboration with Japanese illustrator Masami Yanagida. The artwork and bag designs were very colorful with a touch of playfulness that I like. I was lucky enough to have my illustration done by him in a matter of minutes. What do you guys think?
この度、「efffy」と、今注目を浴びる大人気イラストレーター「ヤナギダマサミ」による新コレクションお披露目イベントとして、特別展覧会を開催する運びとなりました。会場には「ヤナギダマサミ」本人が来場し、自身の作品とともに、『efffy× ヤナギダマサミ』のほか、2019SS 新作コレクションを展示し、他にはない特別なアート空間を展開。すごくカラフルで遊び心のあるアートで、会場が盛り上がっていました。そして特別に、ヤナギダさんに似顔絵も書いていただきました!すごく可愛く仕上がったと思います。
Intimissimi Shibuya Store Opening Reception Party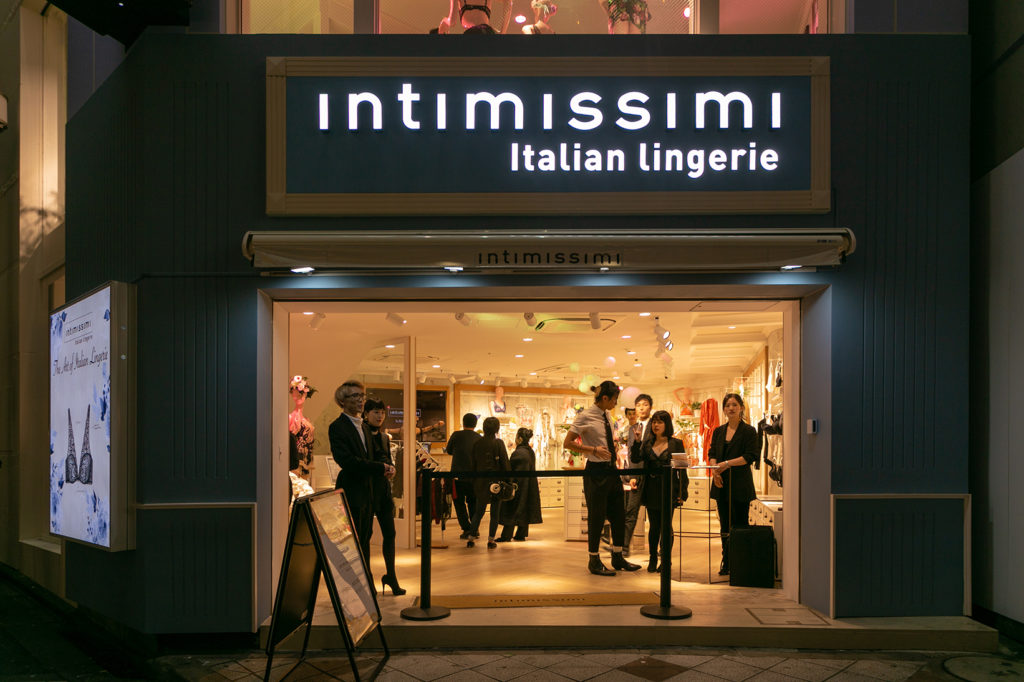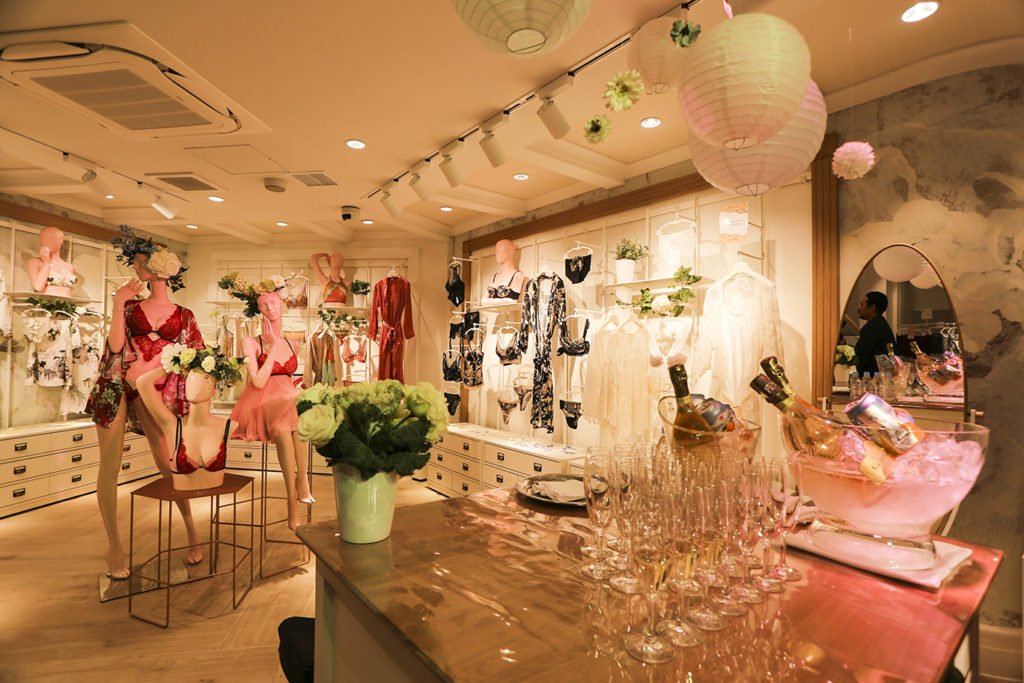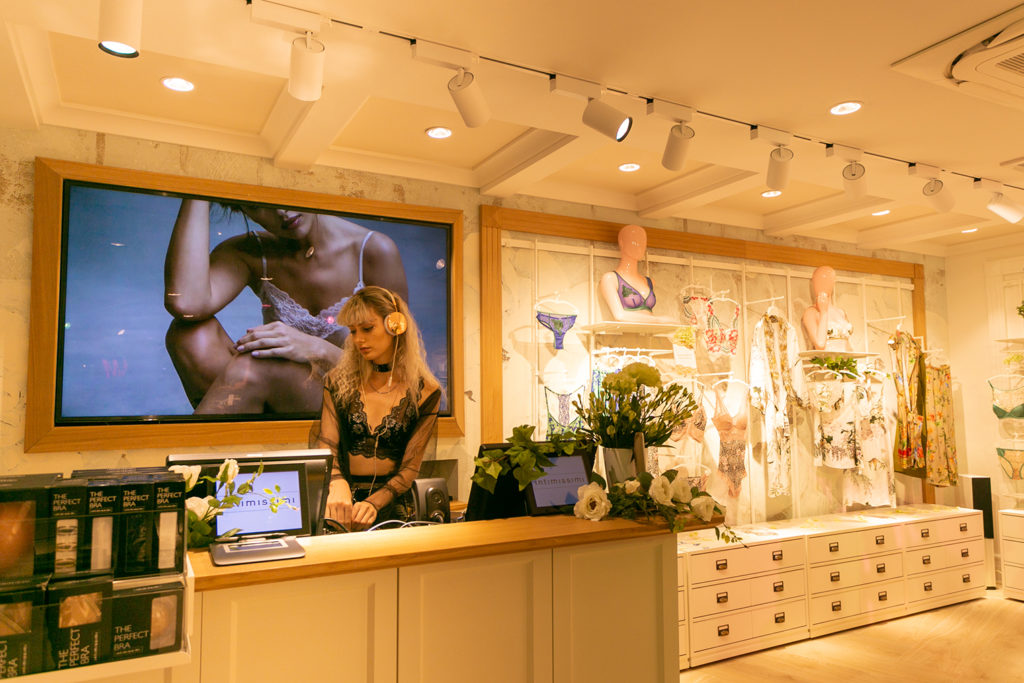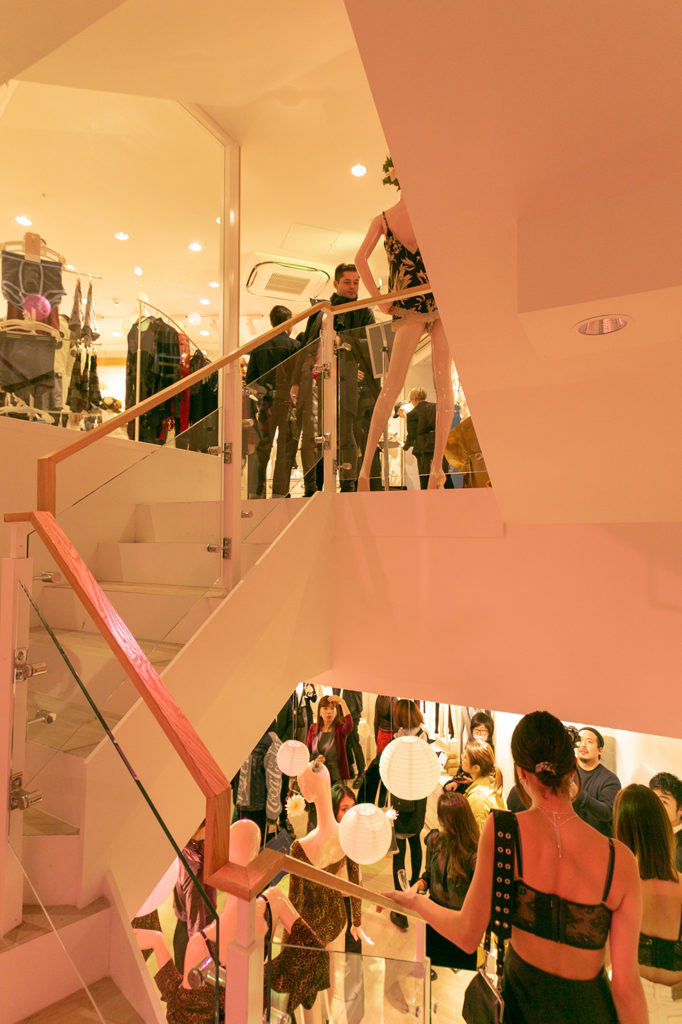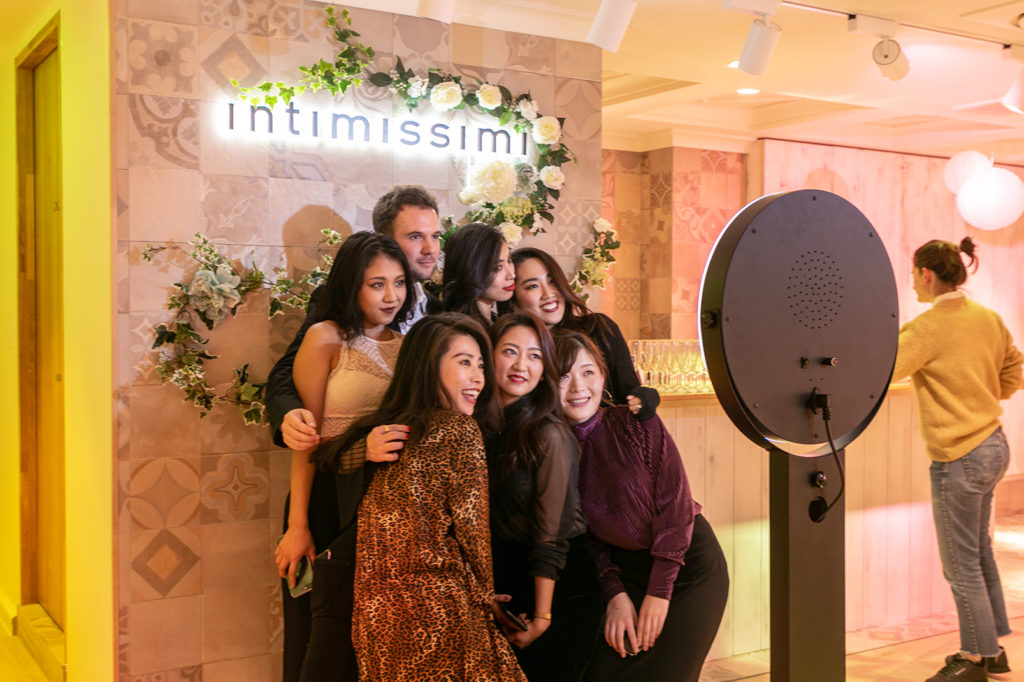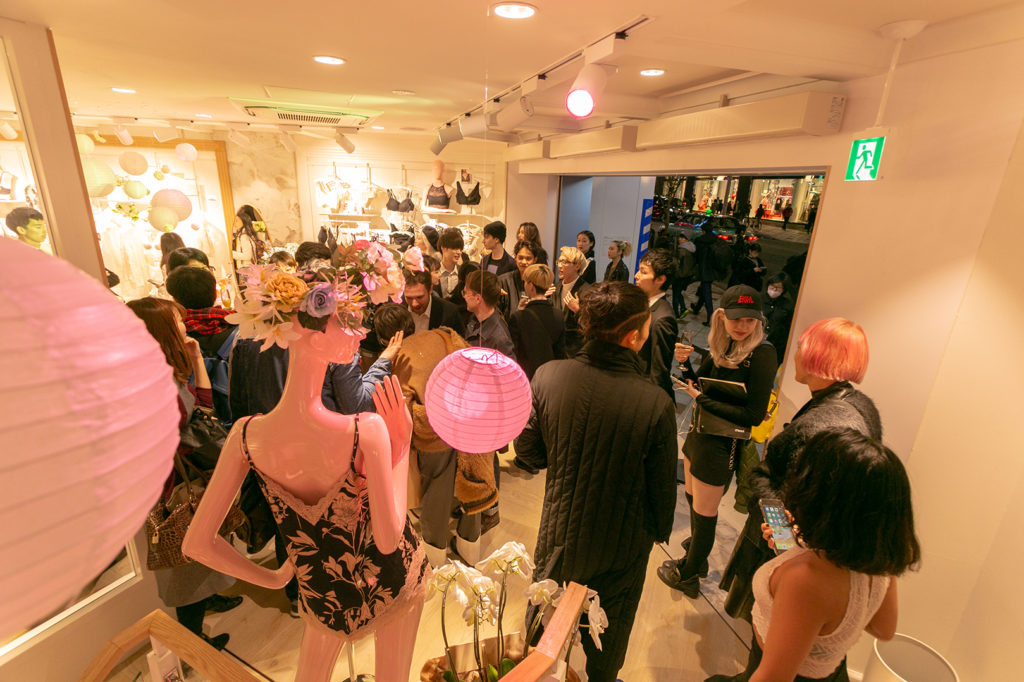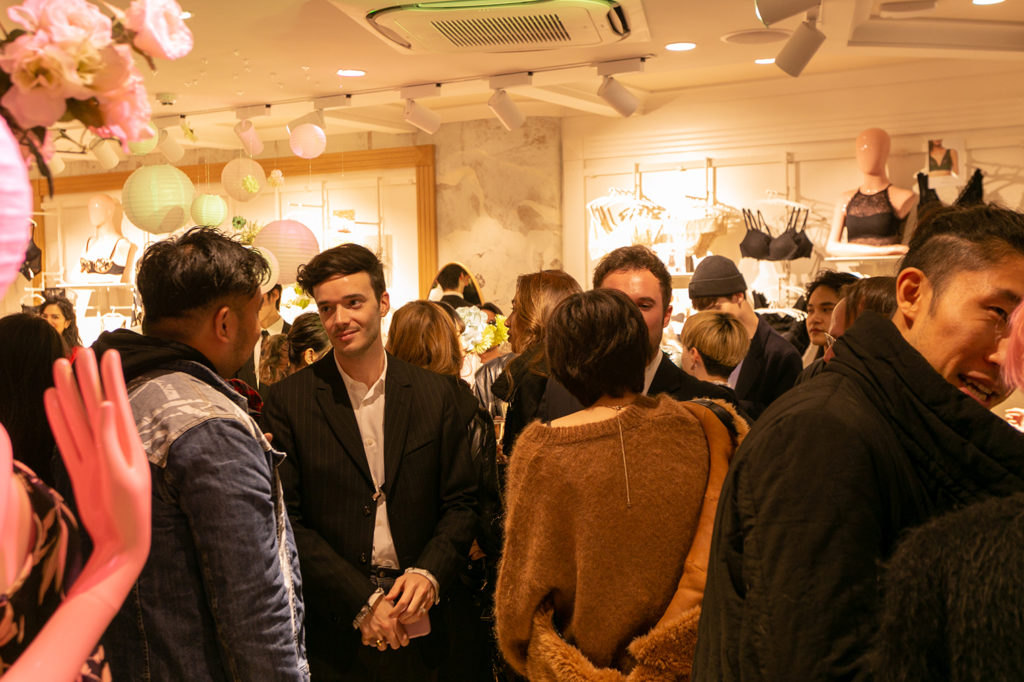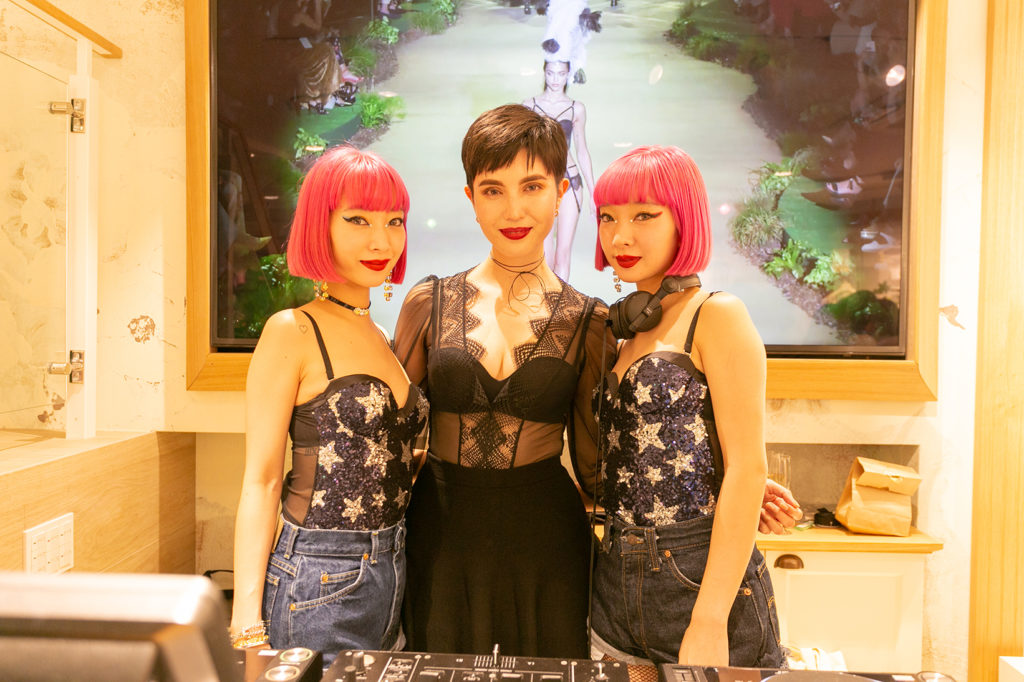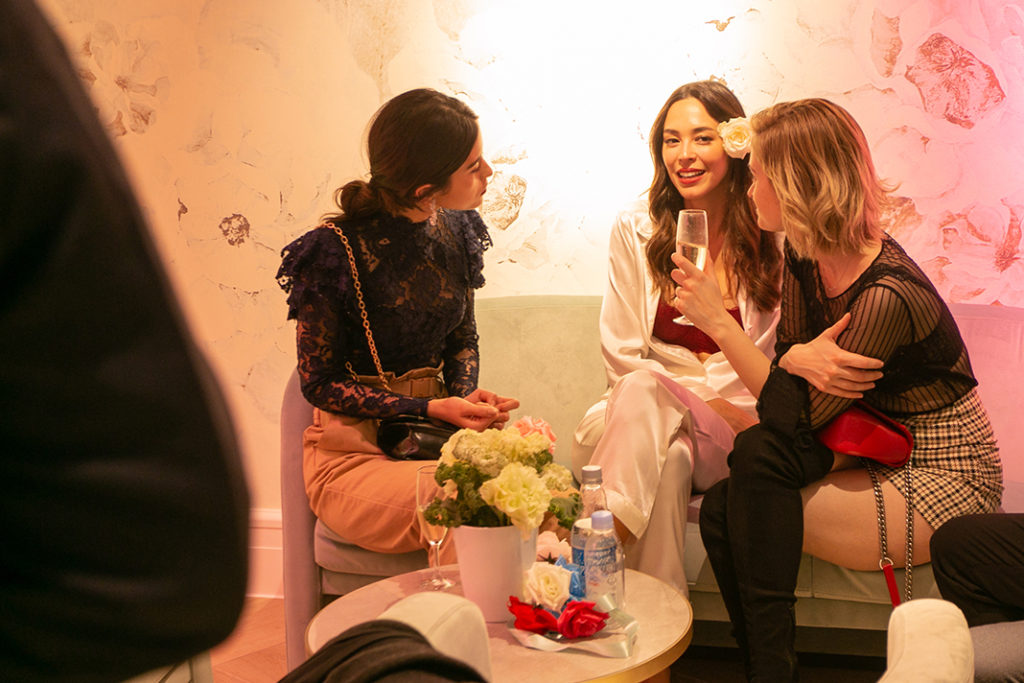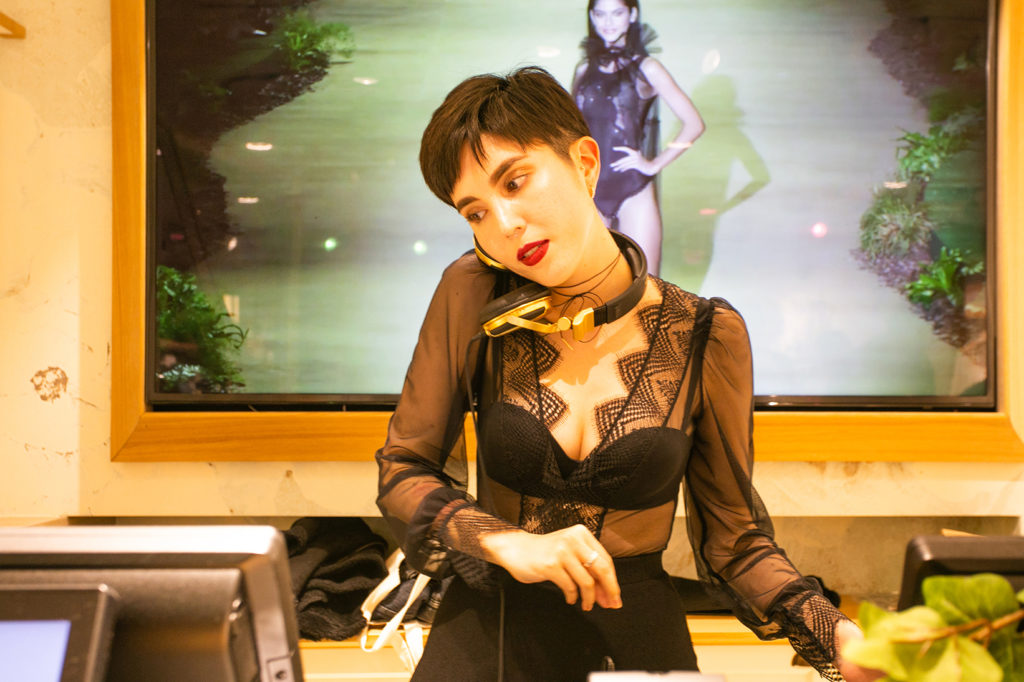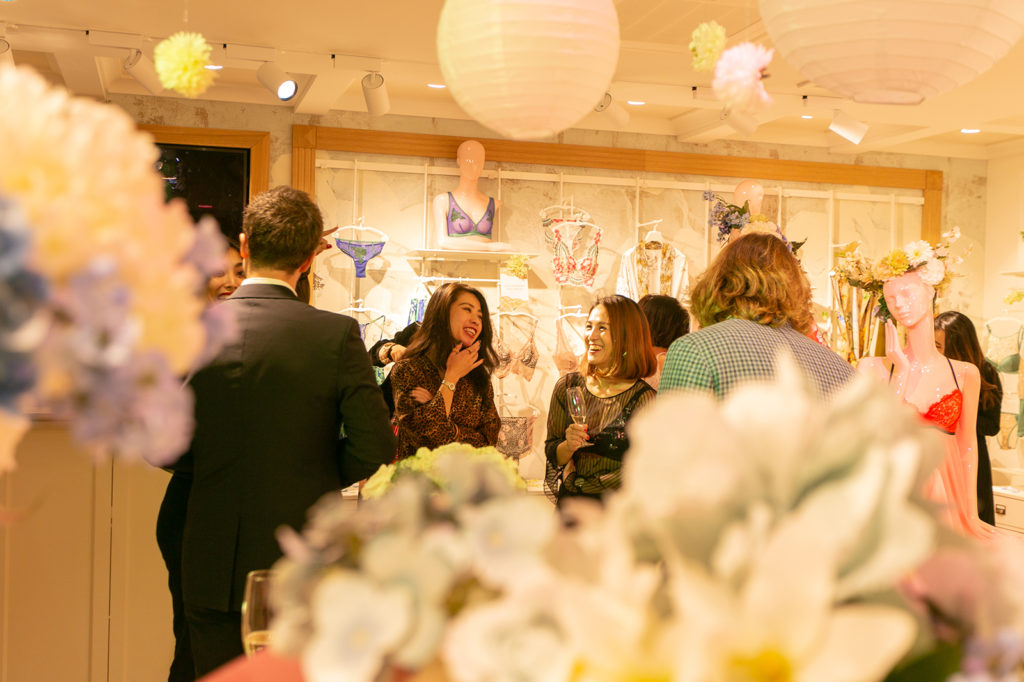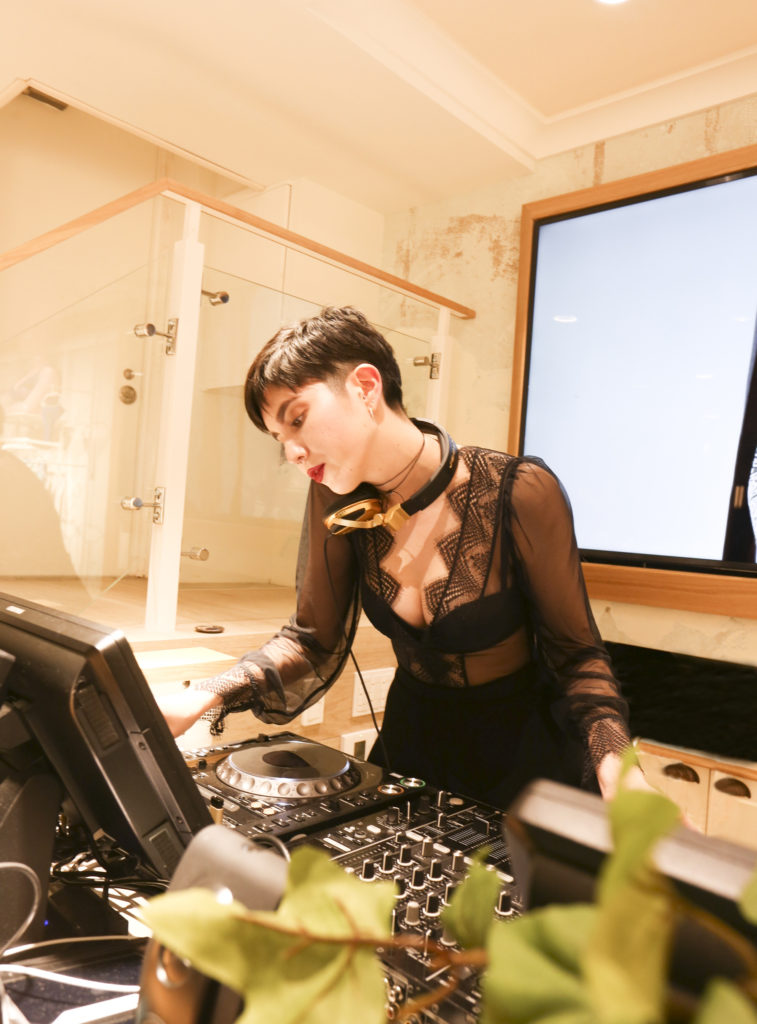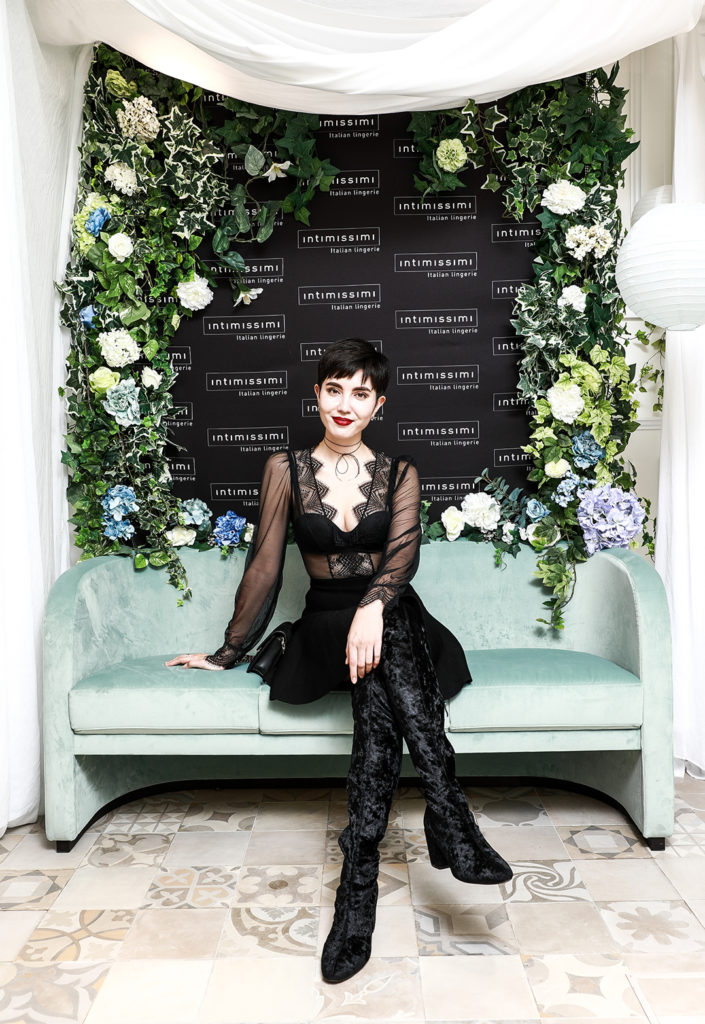 I am so extremely honored to have DJed two years in a row for Intimissimi!! I love the brand I love the people working for it. They just opened their biggest location in Asia in Shibuya, and it is definitely worth checking out. RHYME, AMIAYA and I were in charge of providing the music for the party, and so many beautiful guests enjoyed the reception party. The great thing about Intimissimi is that their quality lingerie is so affordable, and they have a variety of styles for every kind of girl. Thank you so much for having me Intimissimi!
2年連続でIntimissimiのストアオープニングパーティーでDJすることができて、本当に光栄です!ブランドも大好きだし、関わっている人も大好きです。今月オープンした渋谷店は、アジアで一番大きい店舗らしいです!RHYME、AMIAYAに続けて、私がクロージングセットを任されました。Intimissimiのランジェリーはクオリティーが高いし、リーズナブル。色んなスタイルを毎シーズン展開しているので、是非チェックしてみてください!
Agnès b. x ROSTARR "PAREIDOLIC BEHAVIOR" Exhibition Party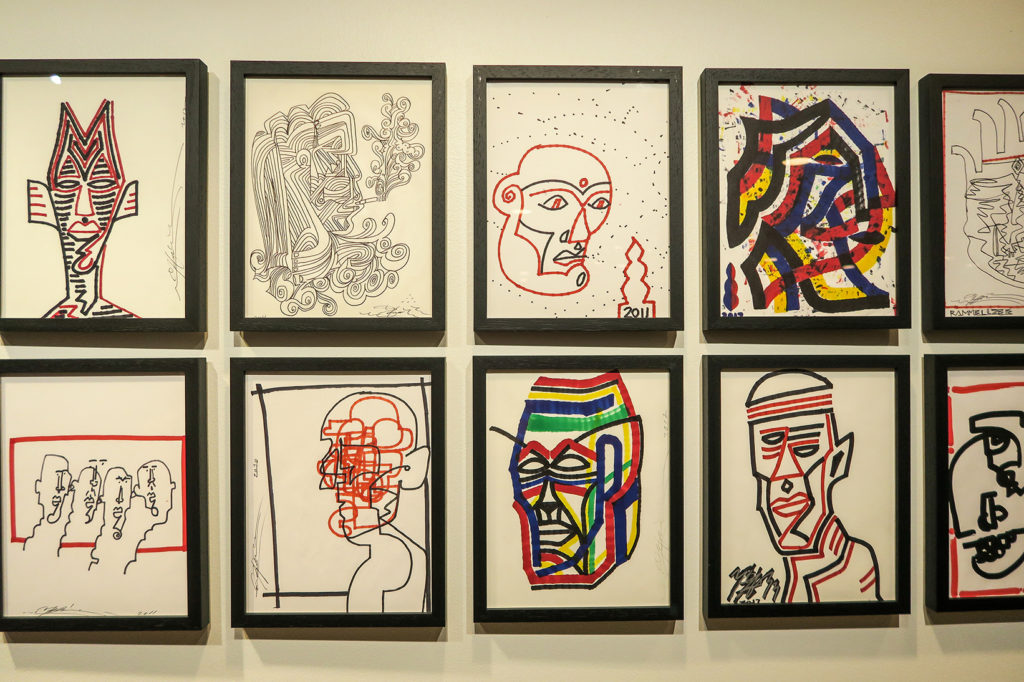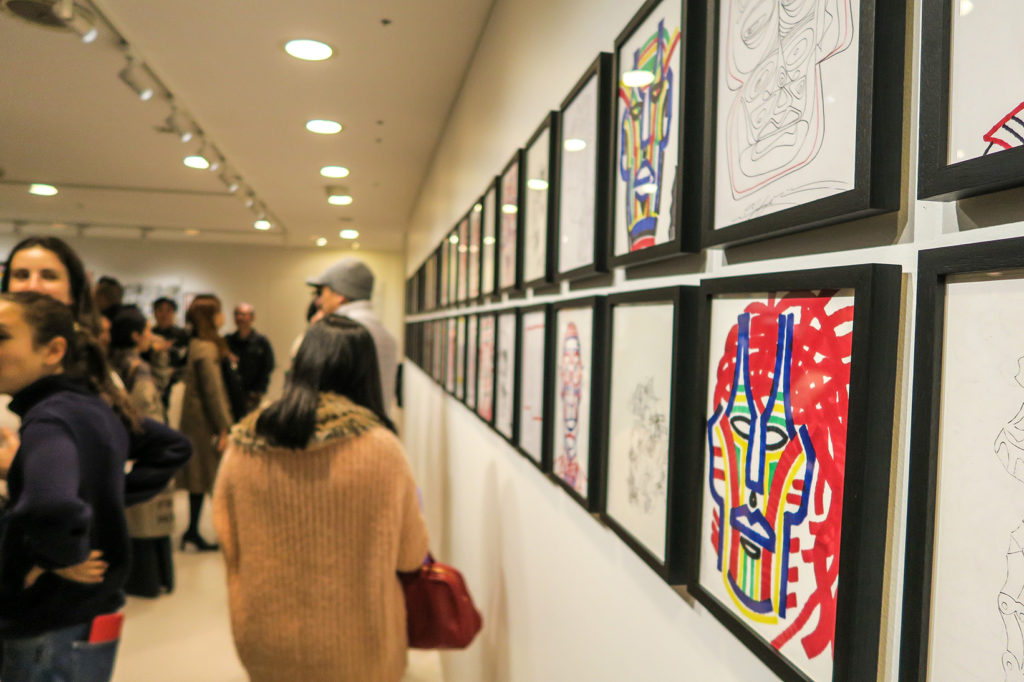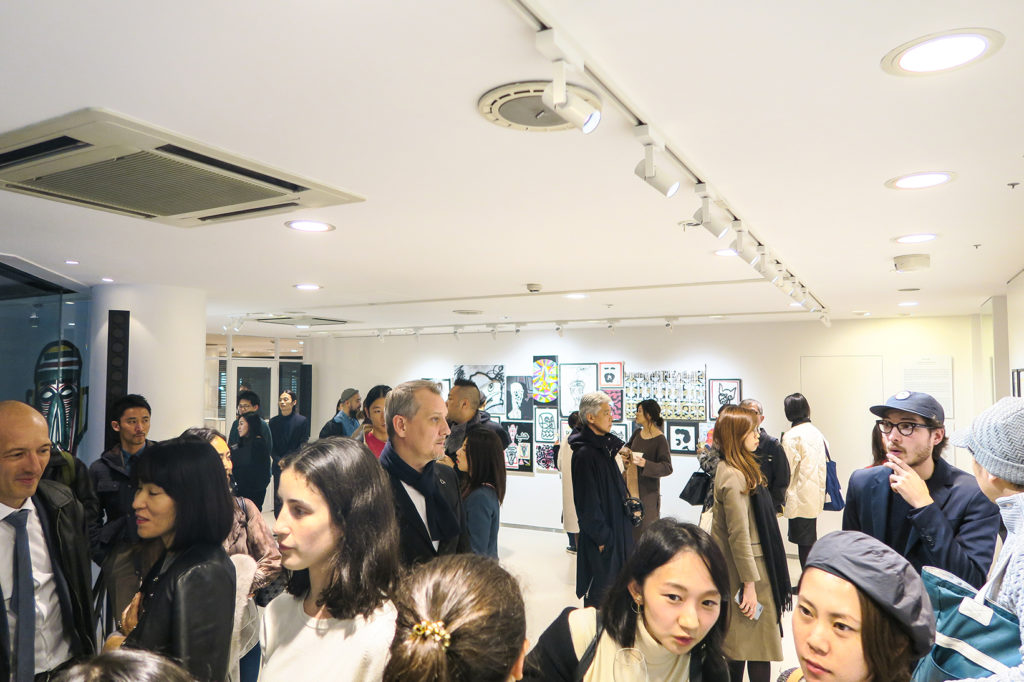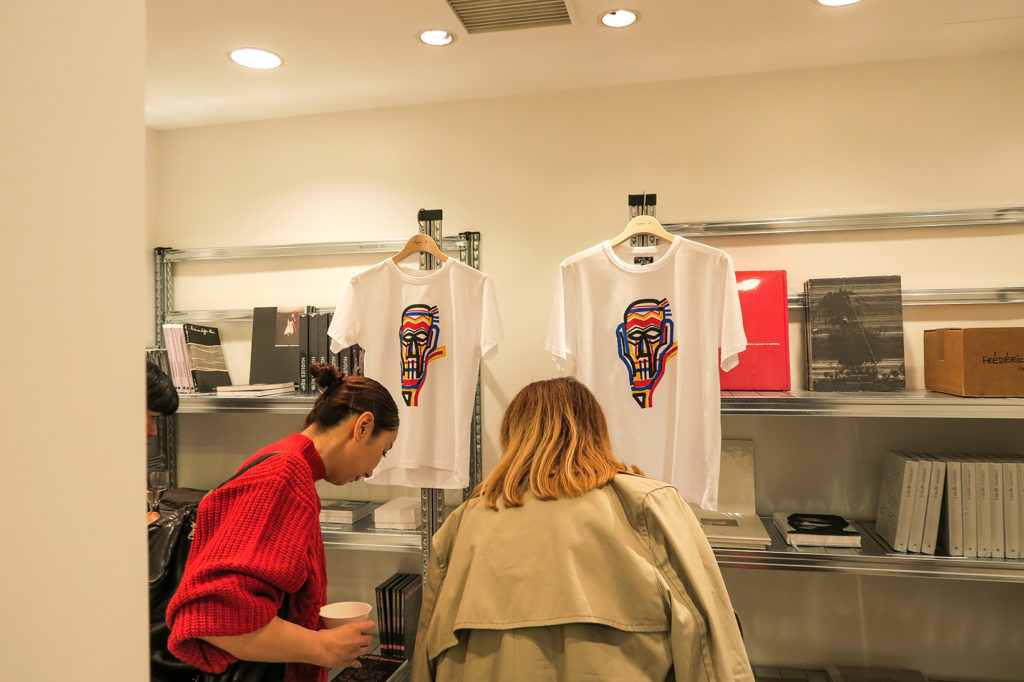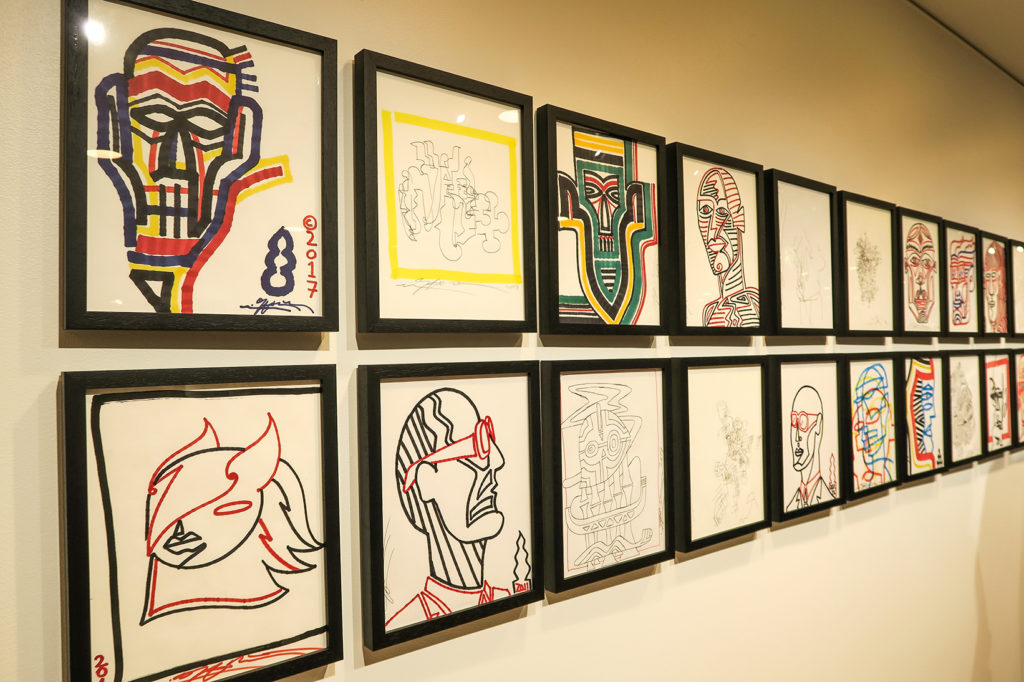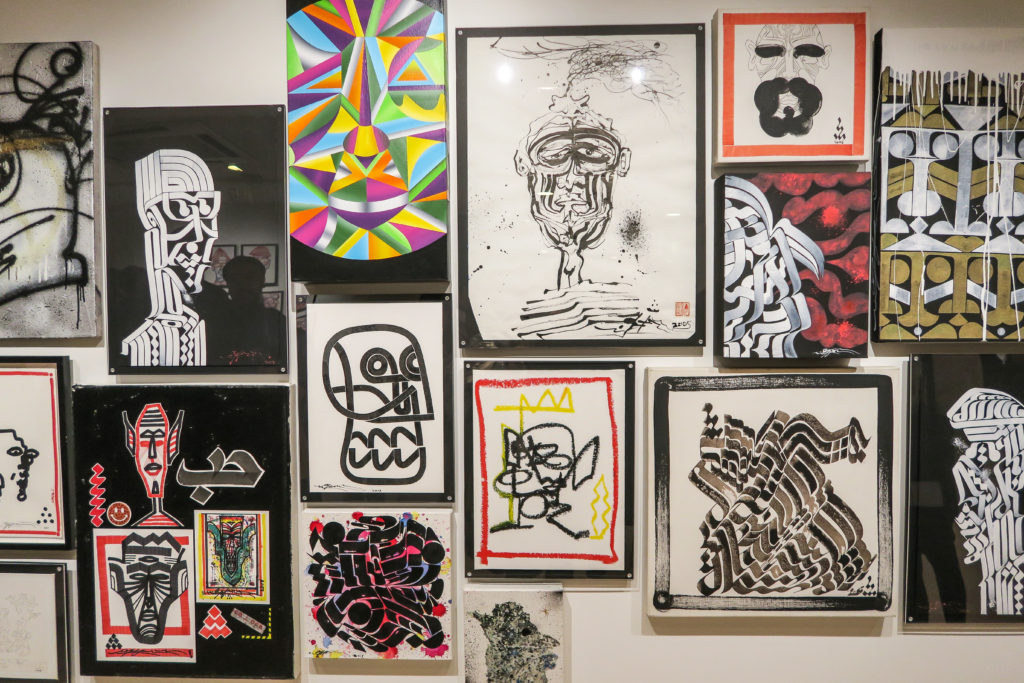 Agnès b. is a French fashion label that is also very popular in Japan. The brand collaborated with ROSTARR, a New York-based artist, for an ongoing art exhibition that will take place until February 3rd, 2019 at the agnès b. galerie boutique Tokyo in Aoyama. I appreciated the fact that almost all the walls within the gallery were filled with ROSTARR's beautiful drawings, all 130 from his sketchbooks. Here is an article on HYPEBEAST about the New York exhibition for further reading.
アニエスベーの新スペース「agnès b. galerie boutique」が、12月8日に東京・青山にオープンしました。アニエスベーがフランス国外にギャラリーを開設するのは、ニューヨーク、香港に続いて3か所目です。オープニングを記念して、アメリカを拠点に活動するアーティスト・ROSTARRの個展『PAREIDOLIC BEHAVIOUR展』を12月8日から2月3日まで開催。ROSTARRが自身のスケッチブックから抜粋した、1998年から2018年までのドローイング全130点が展示されていました。(CINRA.NETより)
ALL SAINTS Christmas Party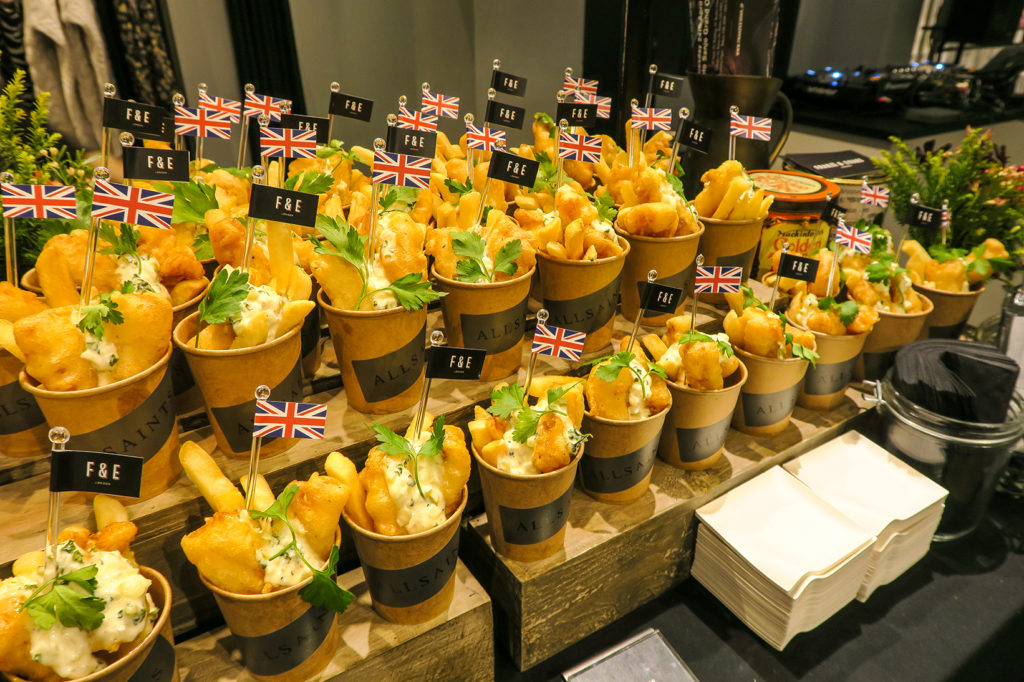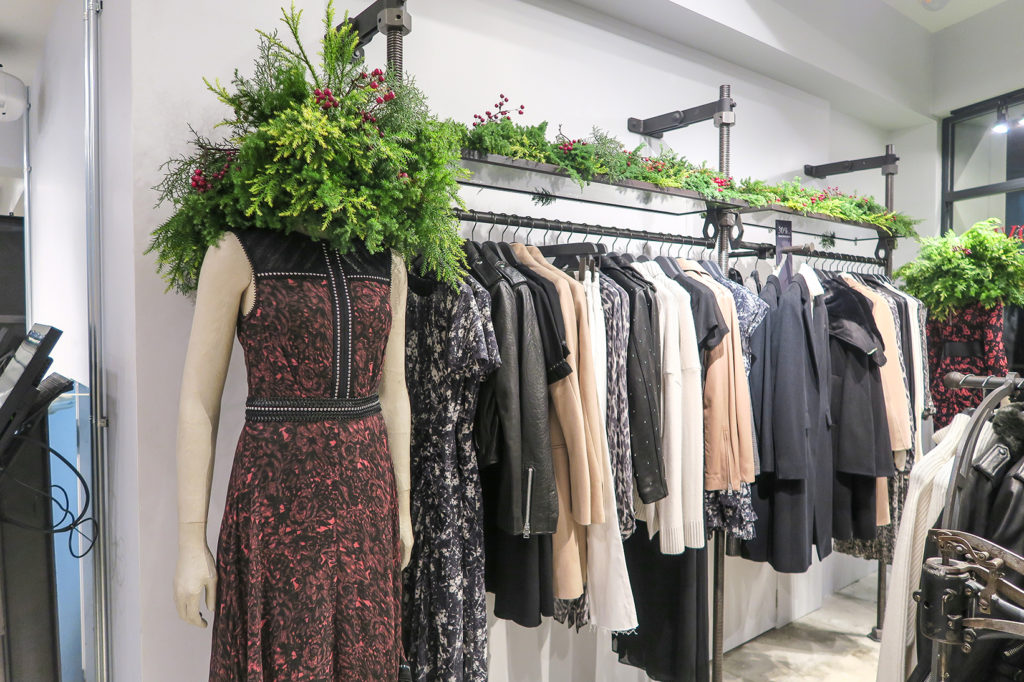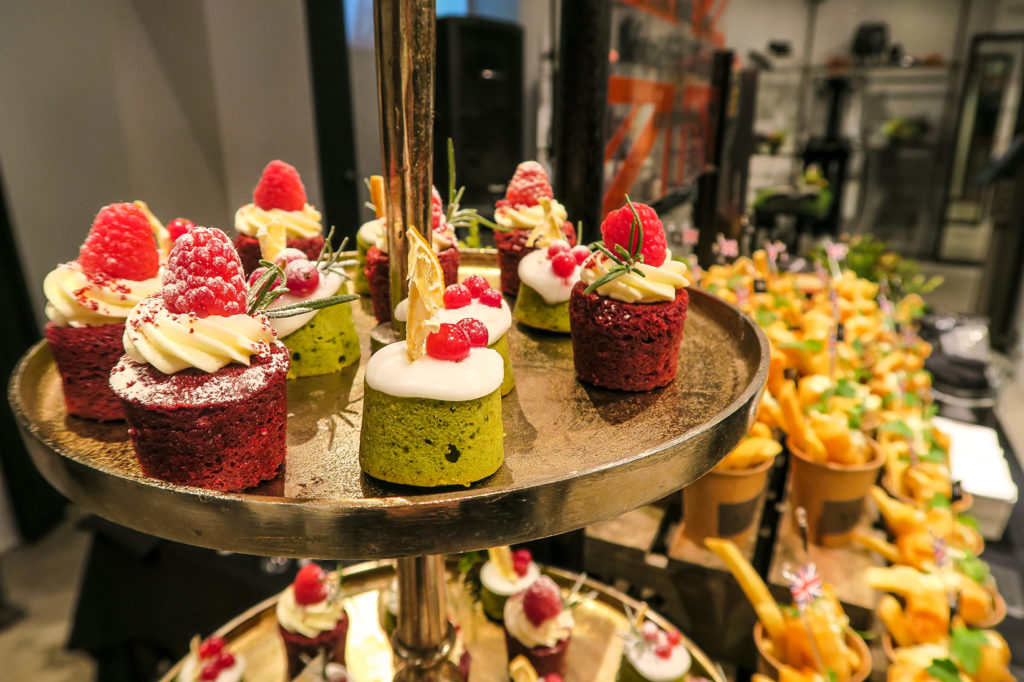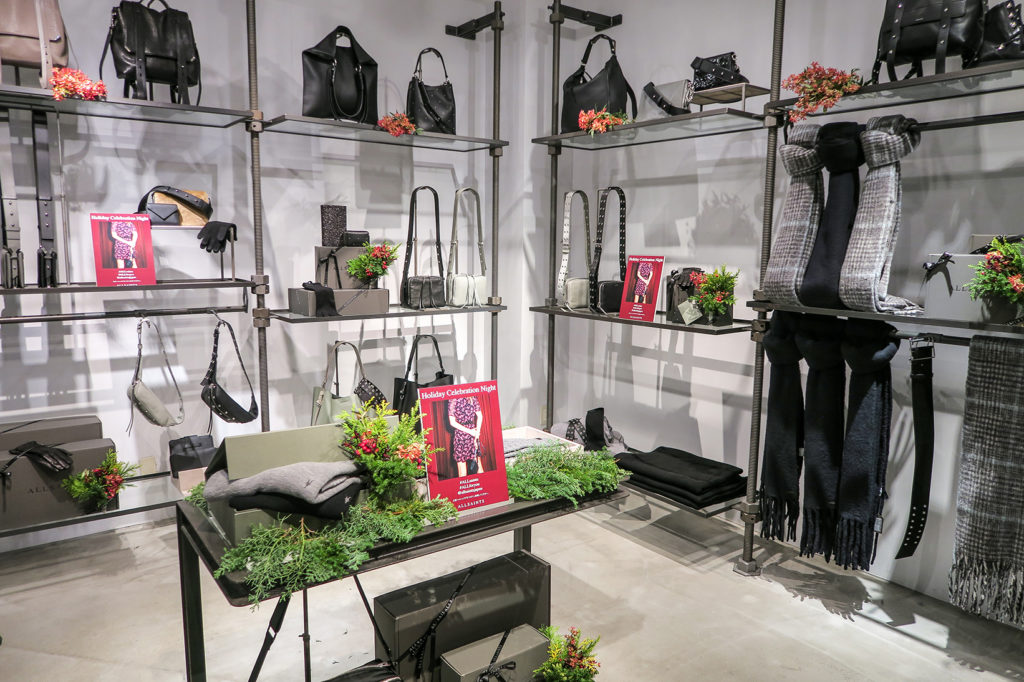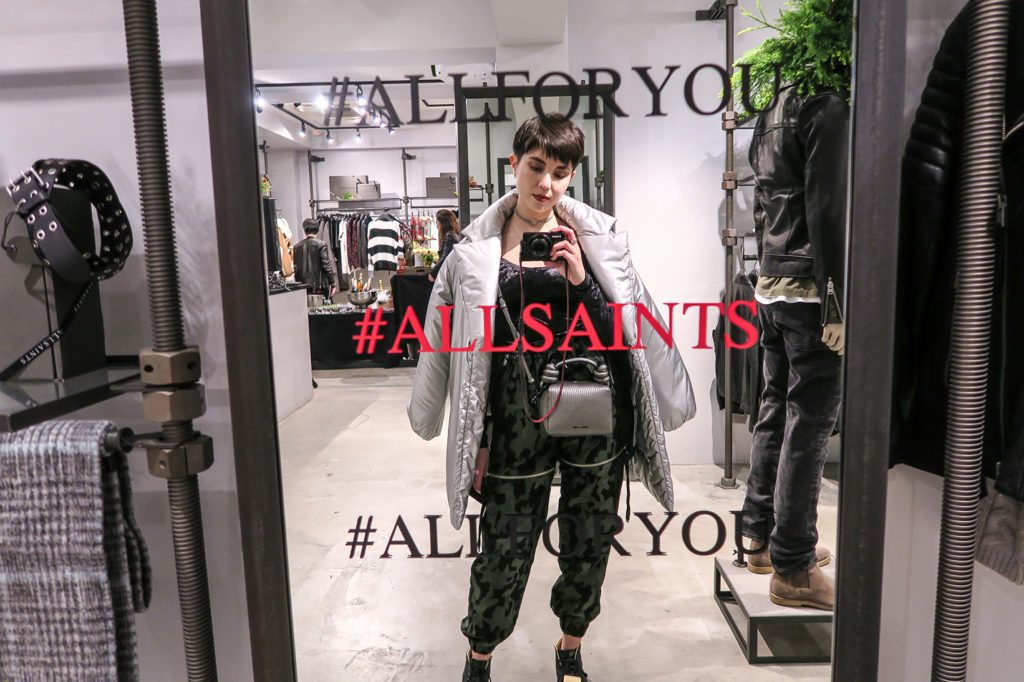 The perfect little Christmas party at the ALL SAINTS store on Cat Street. Franz & Evans provided the bite-sized treats, and the rest of the store was decorated with mistletoe to celebrate the occasion. I grown so much fonder of this brand after participating in their campaign this fall by sporting one of their beautiful leather jackets on my Instagram. Did you all attend any Christmas-themed parties in December?
キャットストリートのALL SAINTSストアで開催されたクリスマスパーティーにお邪魔してきました!クリスマスデコレーションで店内がいつもより華やか!Franz & Evansのケータリングで更にクリスマス感が増していました。今年はALL SAINTSのインスタグラムキャンペーンにも参加できたので、ブランドをもっと好きになりました。皆さんもクリスマスパーティーに行けましたか?
NISHIKAWA DOWN Pop-up Store Preview @ The Corner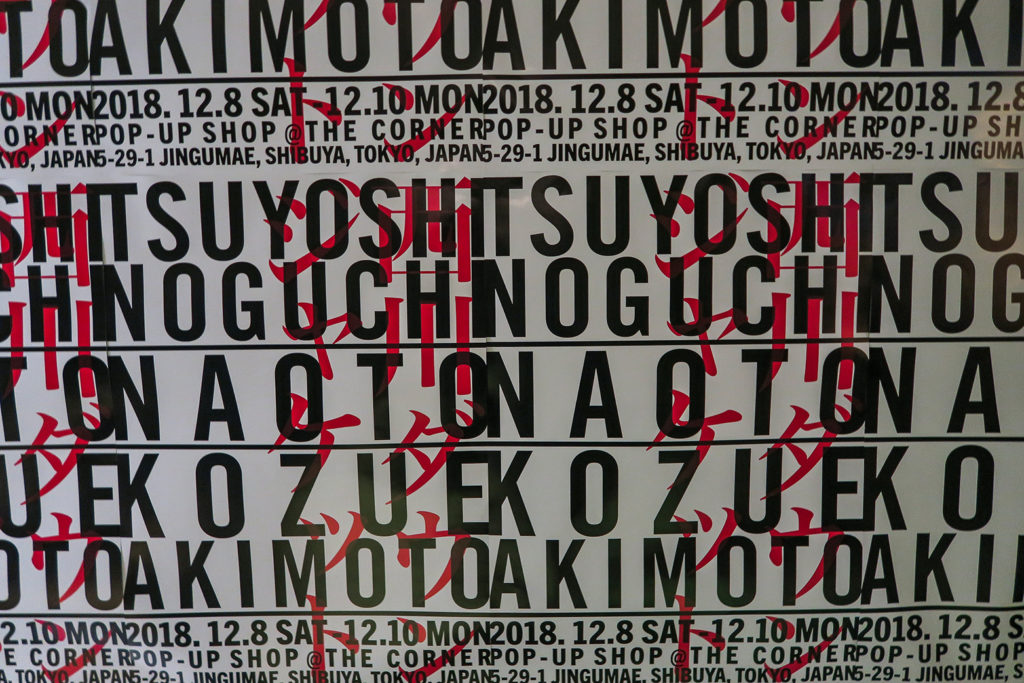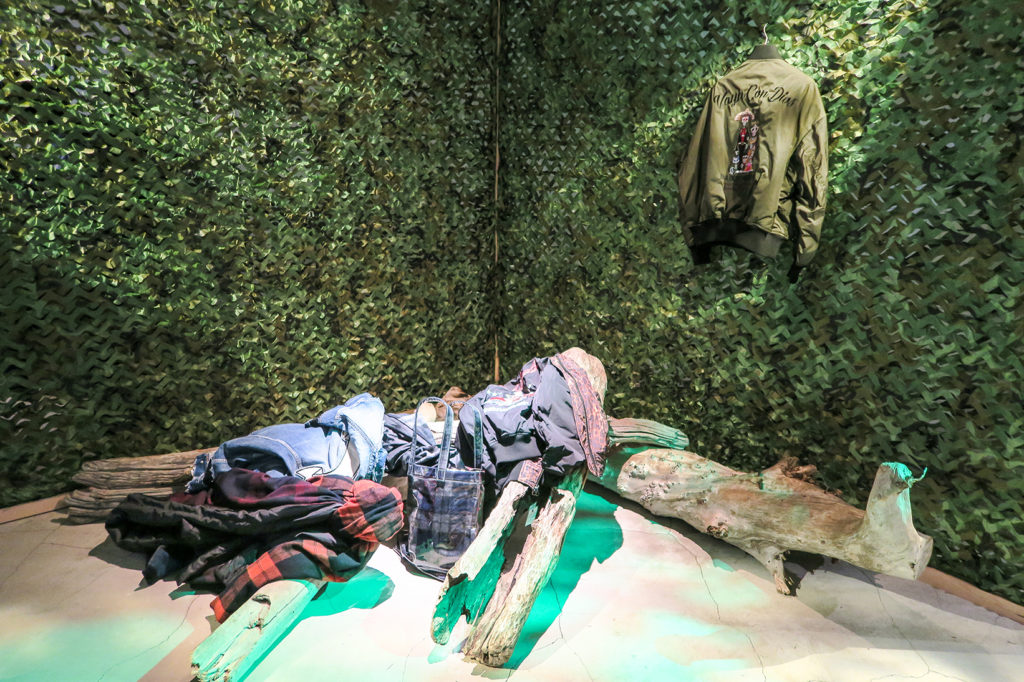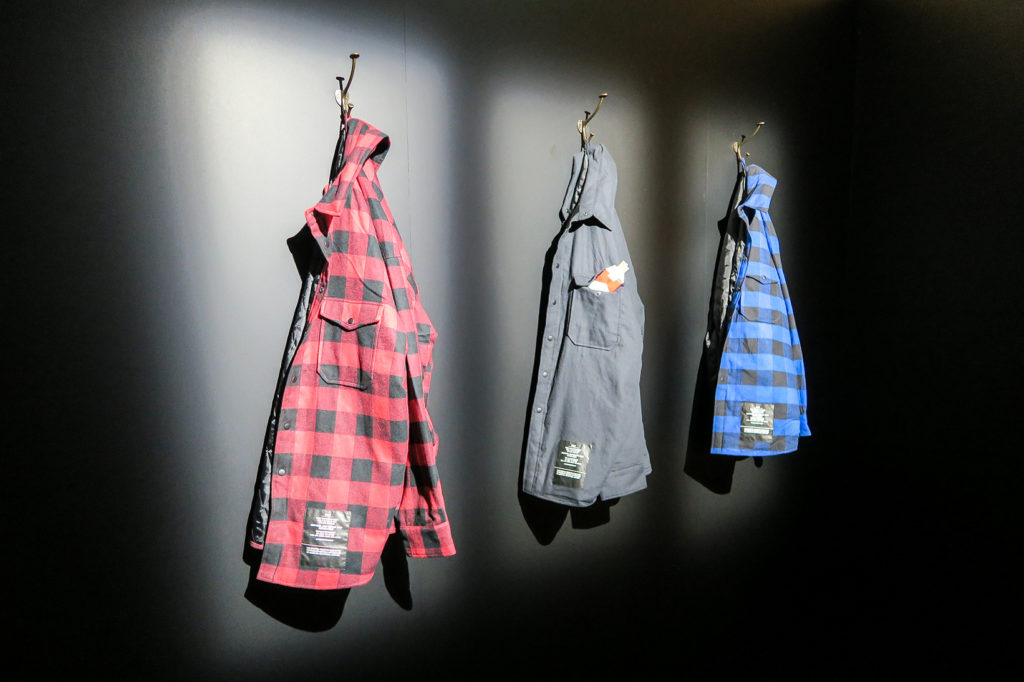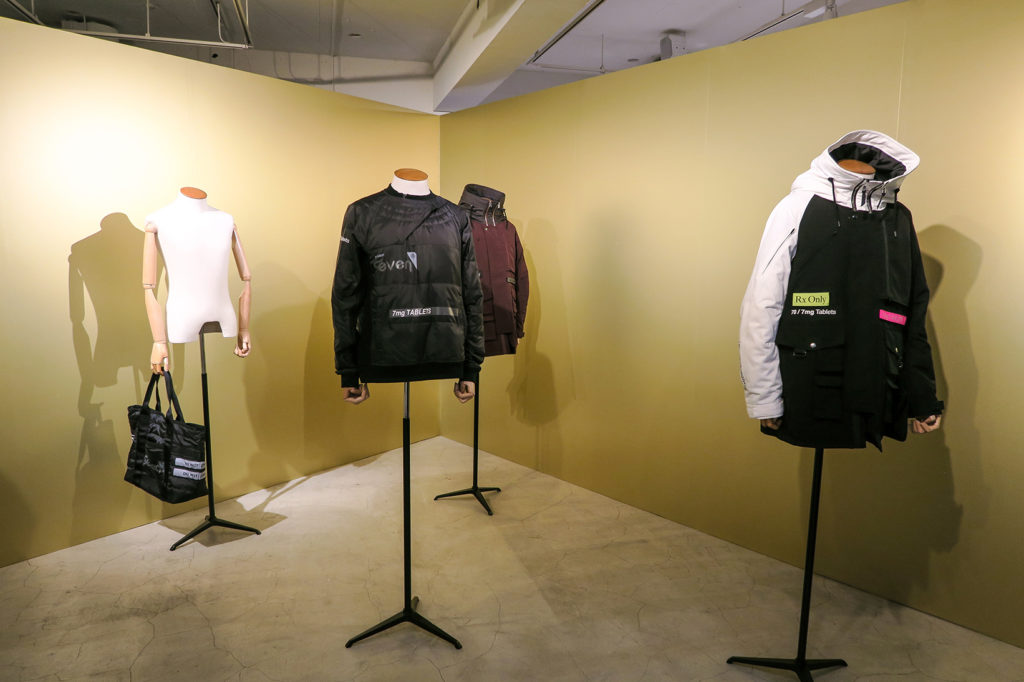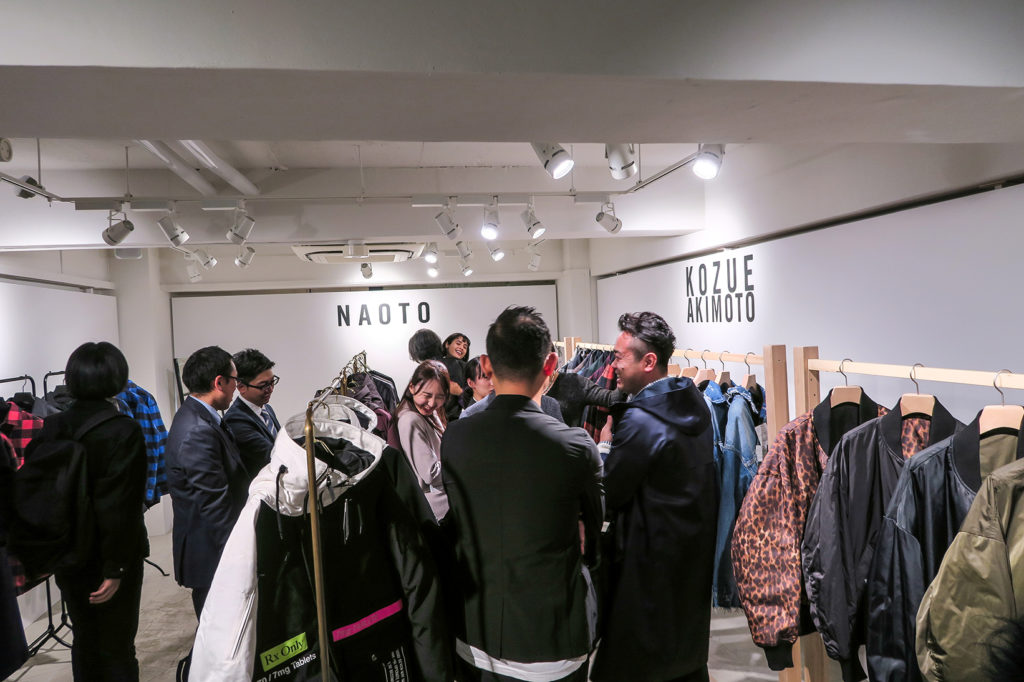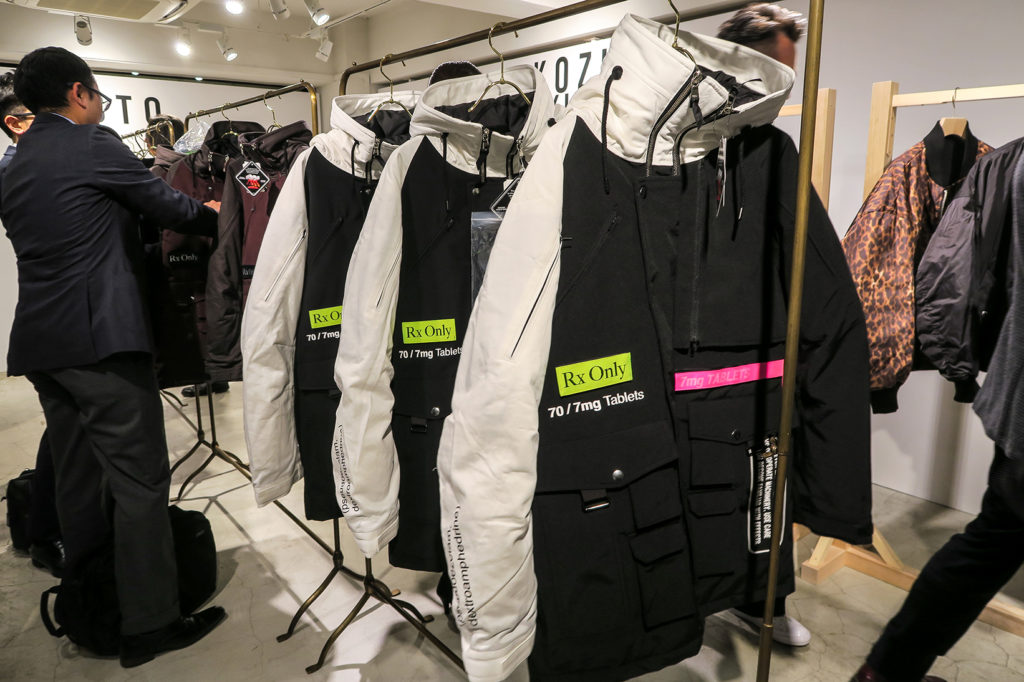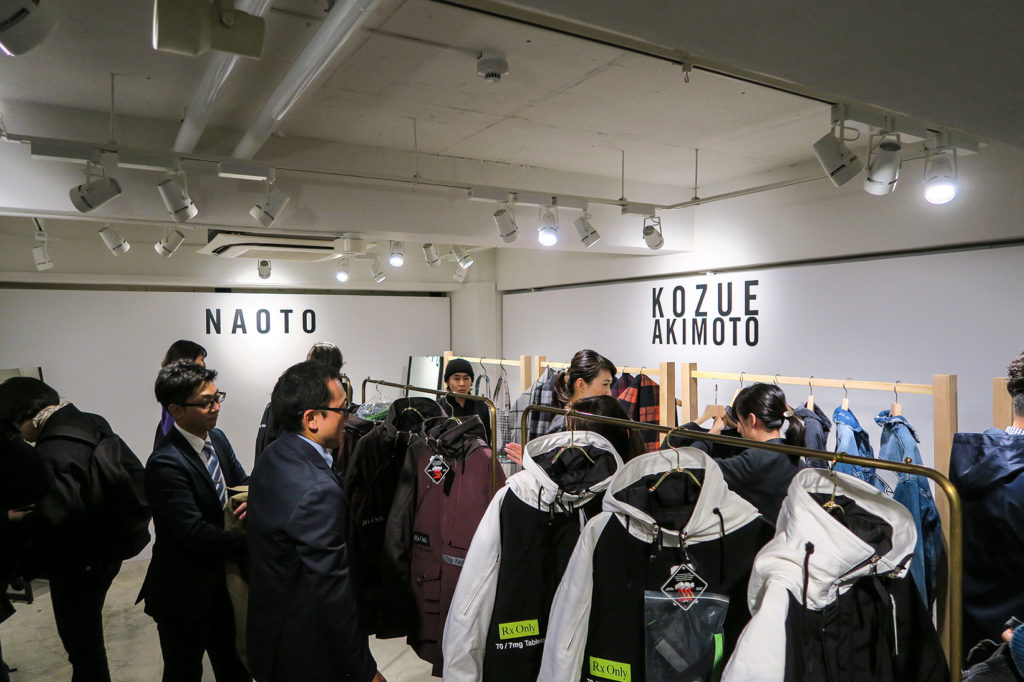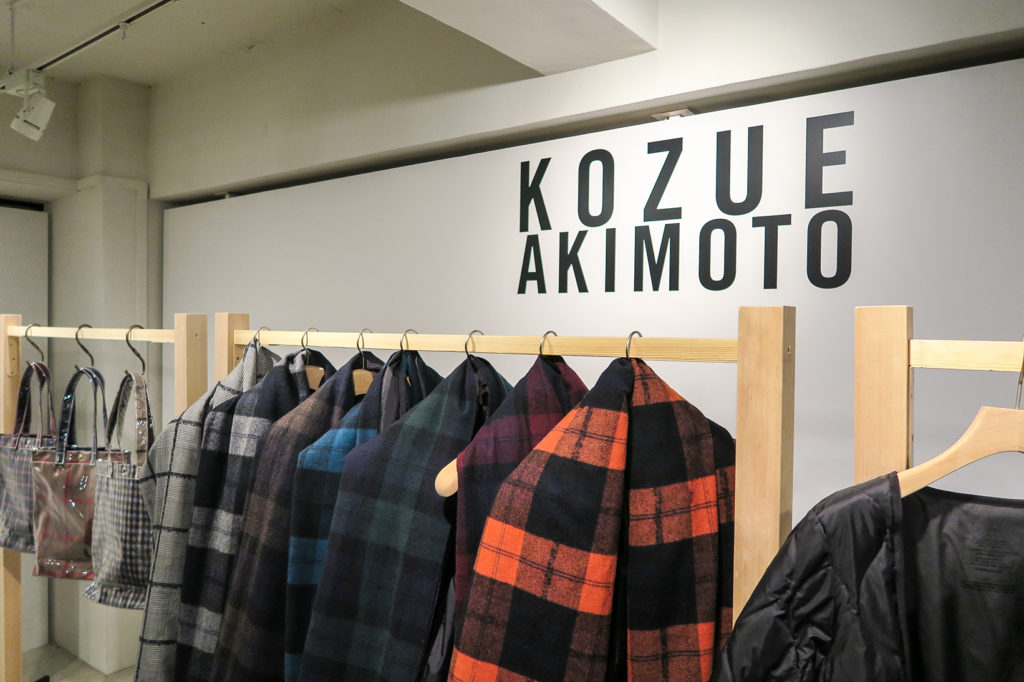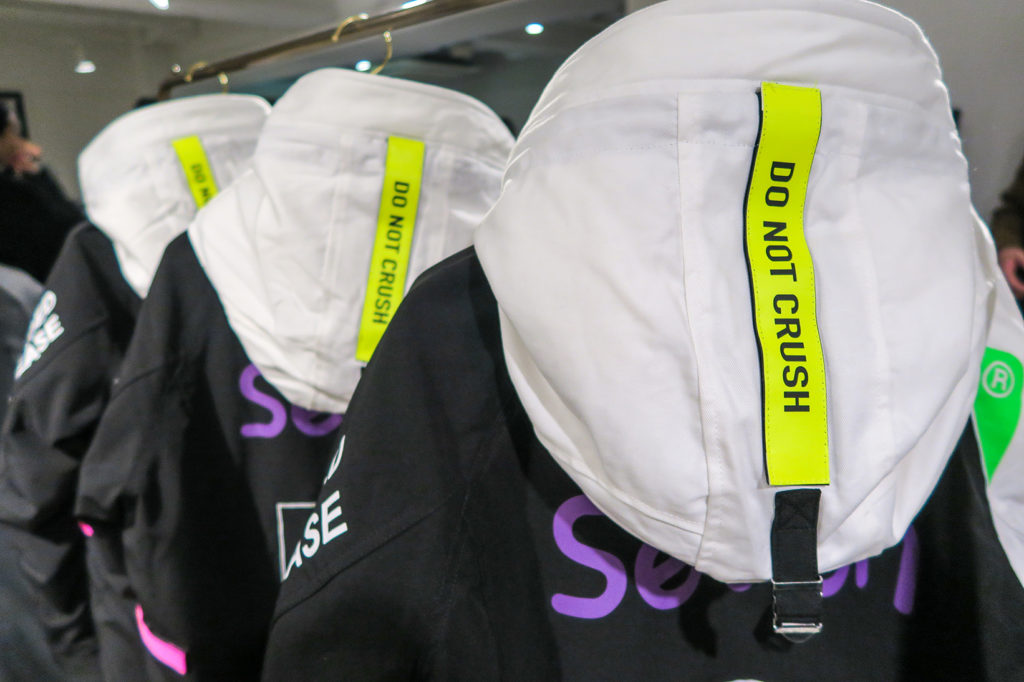 NISHIKAWA DOWN is a collaboration between Japanese furniture maker "Tokyo Nishikawa" and Japanese fashion label Nano・Universe. Every year, they release a new collection and this time, 3 prominent figures in the Japanese entertainment industry created 3 separate collections, resulting in a one-of-a-kind pop-up store. Stylist Tsuyoshi Noguchi, 3rd Generation J Soul Brothers dancer NAOTO, and model Kozue Akimoto exhibited each of their NISHIKAWA DOWN collections, all unique in their own ways. I personally liked NAOTO's collection with the pops of neon colors. Such a cool way to do a collaboration!
1566年創業の歴史ある寝具メーカー【東京西川】とナノ・ユニバースの毎シーズン大好評のコラボダウンウェア「NISHIKAWA DOWN」が、国内外で活躍する3名とタッグを組んで生まれたコラボレーションが、期間限定のpop-up storeをオープンしました。【東京西川】が誇る高級ダウンを使用した軽量かつ防寒性のある素材をベースに、スタイリストの野口強さん、3代目J Soul Brothers NAOTOさん, そしてモデルの秋元梢さん3名がそれぞれの拘りを詰め込んだ、デザイン性の高い3つのカプセルコレクションが誕生しました。従来のダウンジャケットの概念にとらわれず、ダウンジャケットが苦手な人でも取り入れやすく、かつ着まわし易いアイテムが多数登場。個人的には、ネオンの差し色がおしゃれなNAOTOさんのコレクションが一番お気に入りでした!(PR TIMESより)
Charles & Keith Shibuya Store Opening Reception Party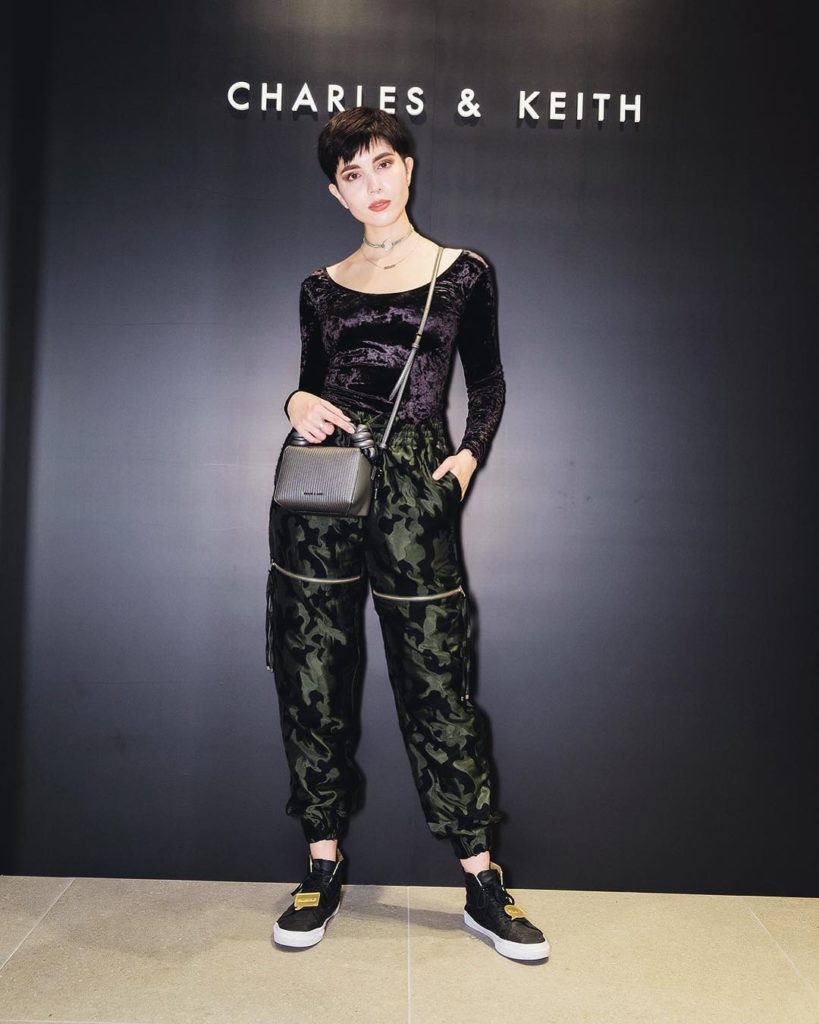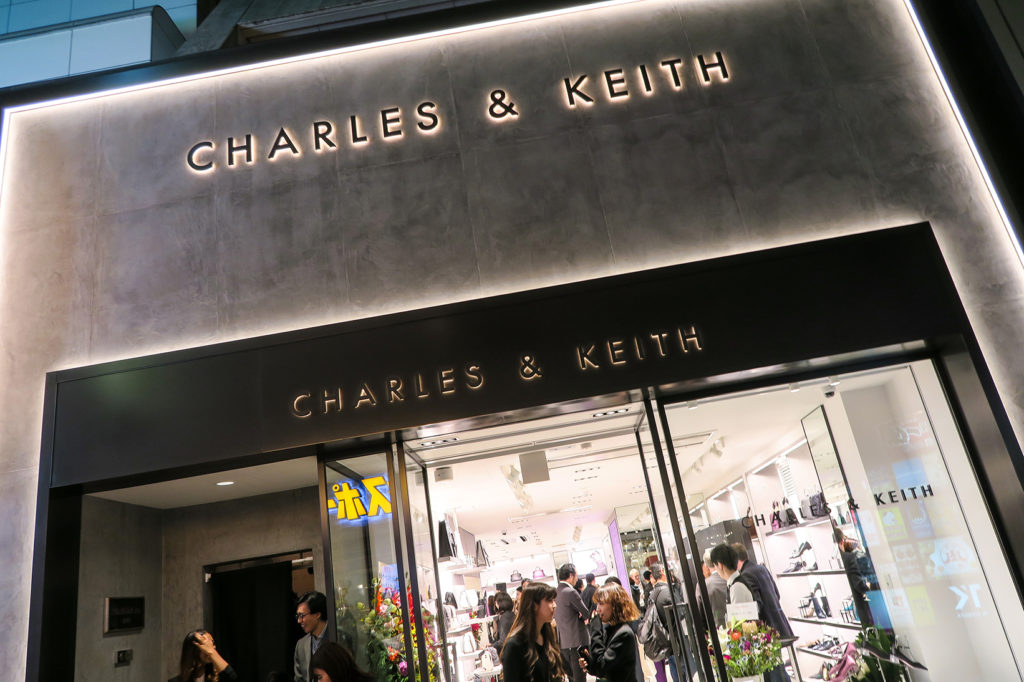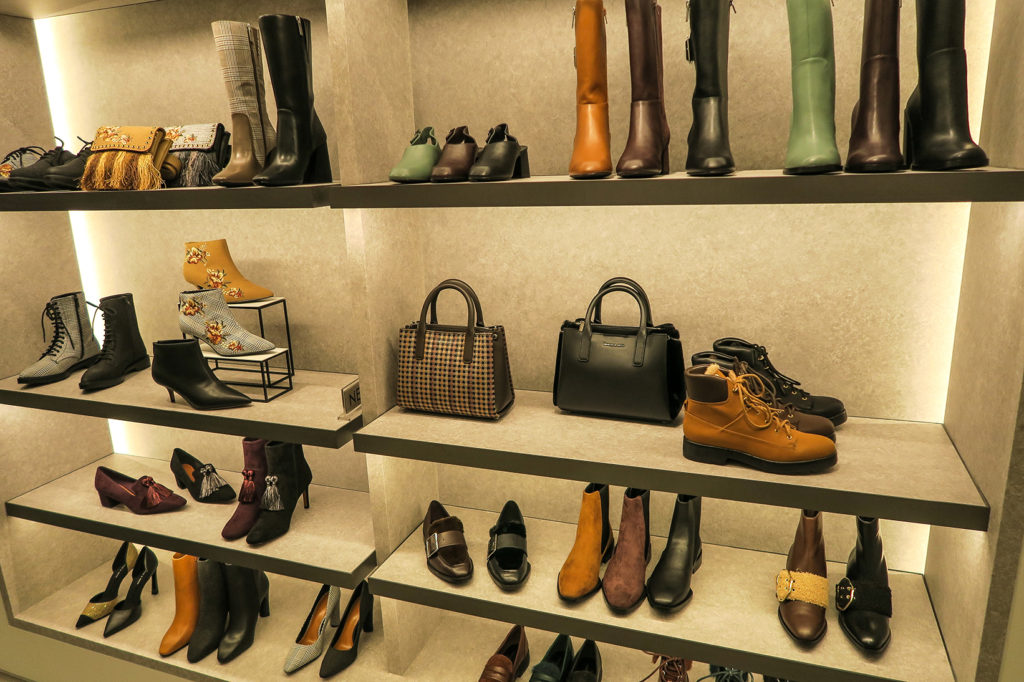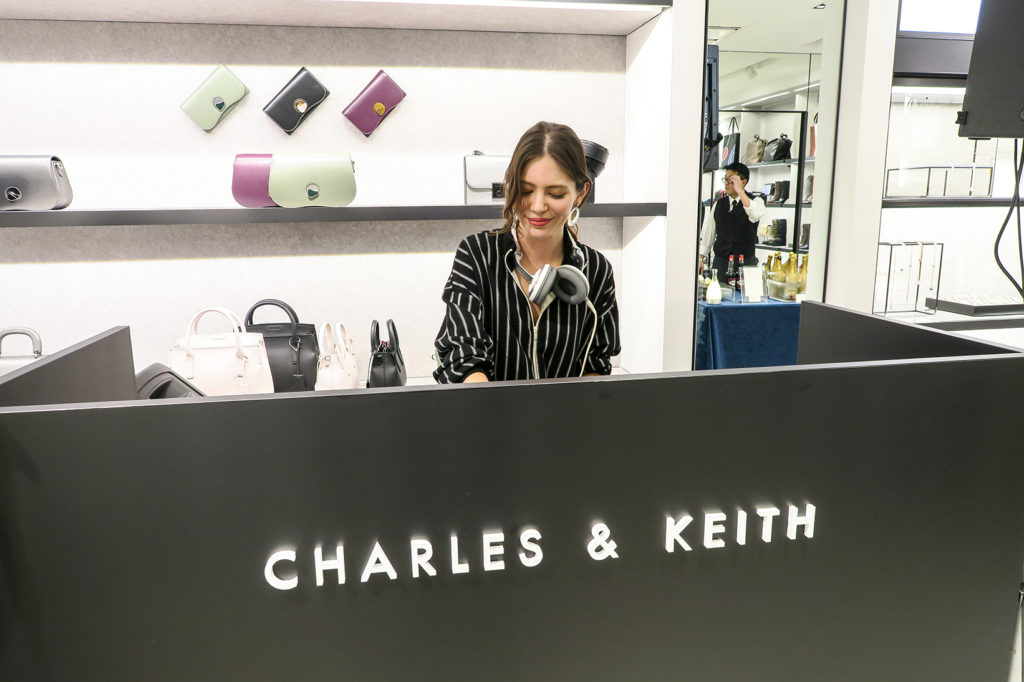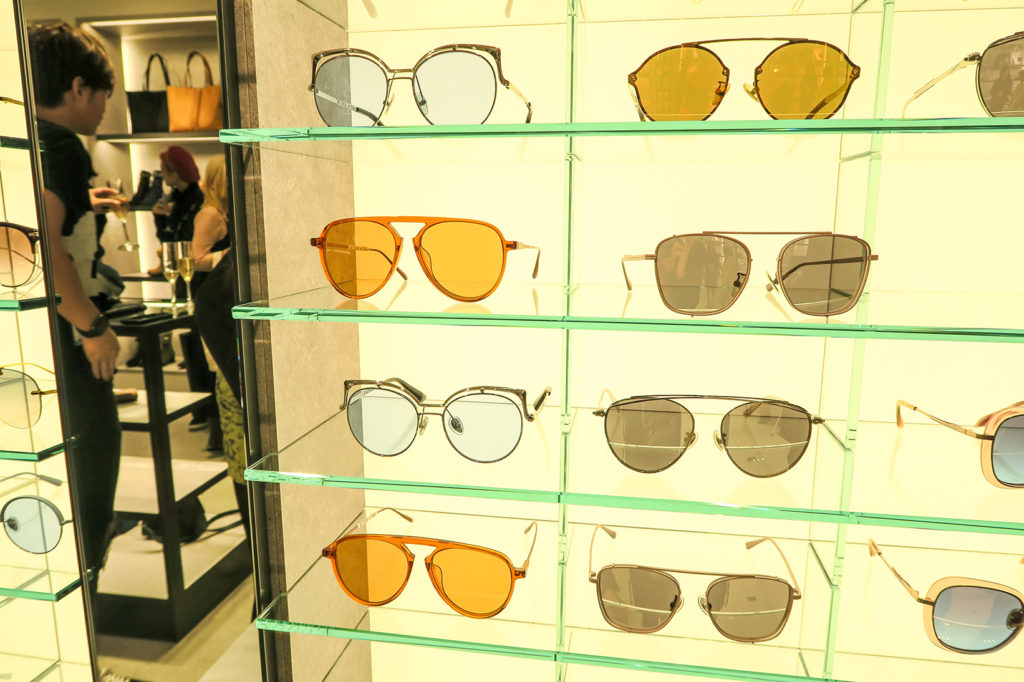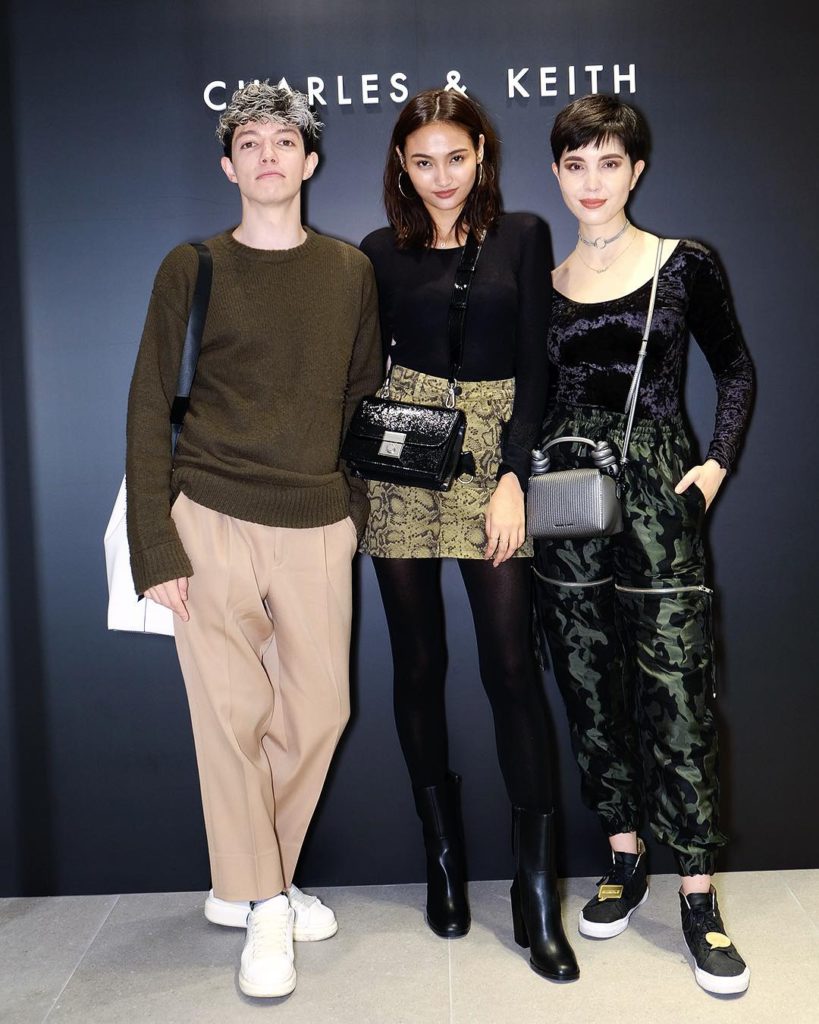 Charles & Keith is a women's footwear and bag brand. In celebration of their new store opening in Shibuya's Spain-zaka, they held a lavish reception party. I attended with my friend Junior wearing one of their new crossbody bags. Model Juliana Minato was in charge of providing music for the party, and she did such a great job! The new store is in such a convenient location – I know I'll be shopping there often!
Charles & Keith はウィメンズのシューズとバッグのブランド。渋谷スペイン坂の新店舗オープンを記念して、オープニングレセプションを開催しました。友達のジュニアと行ってきました!モデルのジュリアナちゃんがその夜DJしてて、すごく可愛かった♡ 買い物がしやすいロケーションにオープンしたので、またお邪魔する予感がします!
RMK "COLOR DANCE" Spring/Summer '19 Collection Preview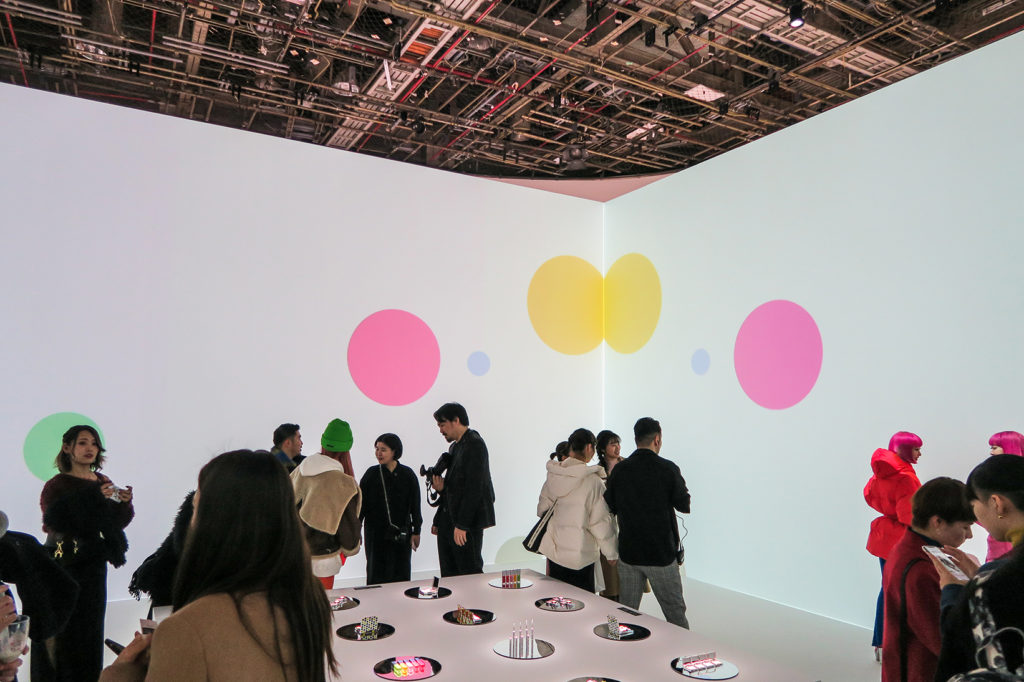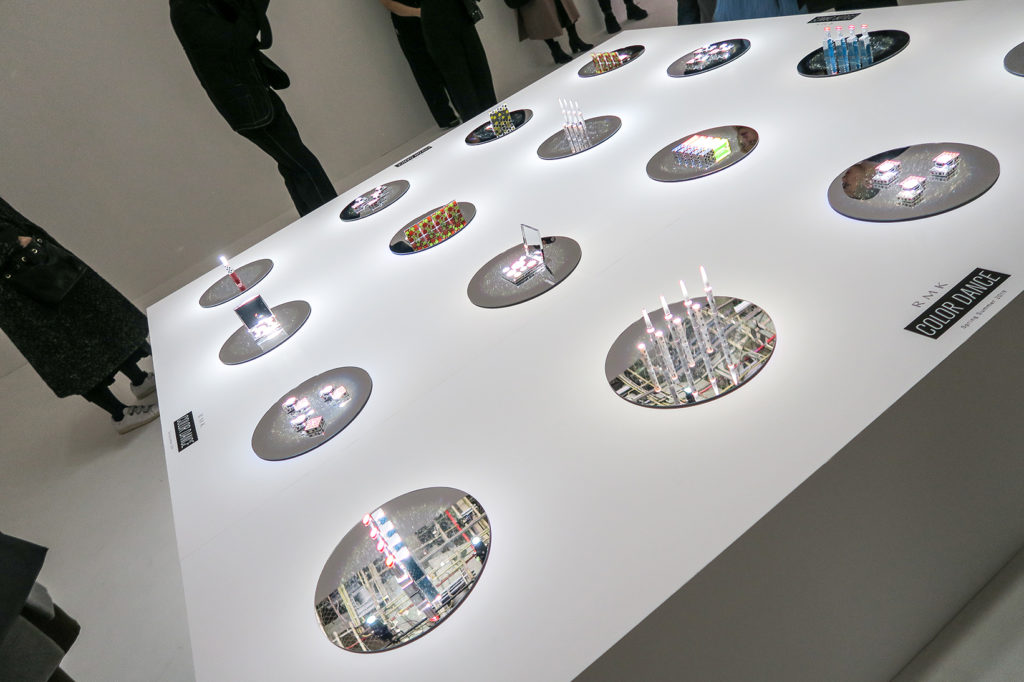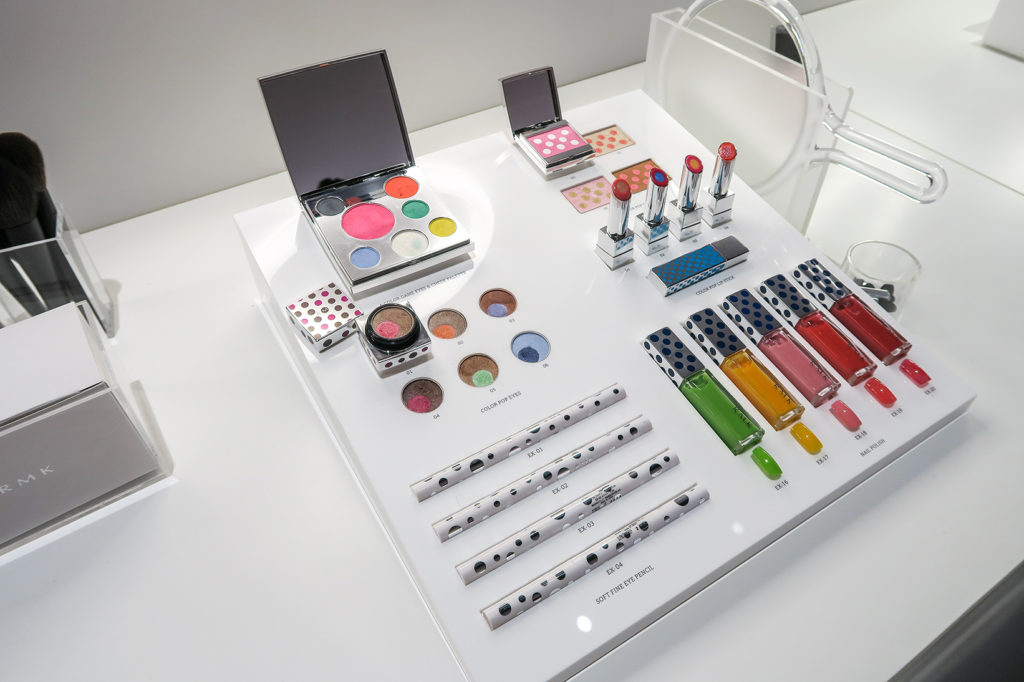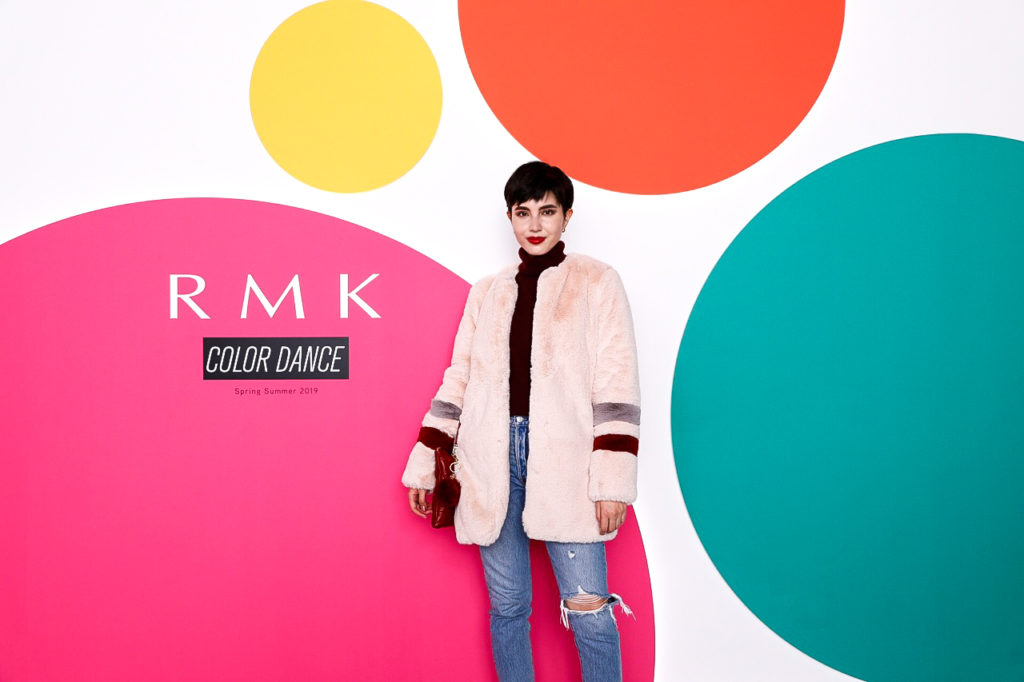 RMK never disappoints with their new collection previews. Their Spring/Summer collection titled "COLOR DANCE" was a burst of color – from the eyeshadows, lipsticks and nail lacquers, everything was reminiscent of spring. The polka dot theme was very cute as well. I can't wait to incorporate some of these products in my spring looks next year!
RMKのニューコレクションプレビューイベントはいつも期待できる!2019年S Sコレクションは「COLOR DANCE」はとてもポップで春らしい印象でした。水玉模様のデザインも、持ってて気分が上がりそう!来年はこの発色が良いメイクを使って色んなルックにチャレンジしようと思います♡
MCM Ginza Holiday Party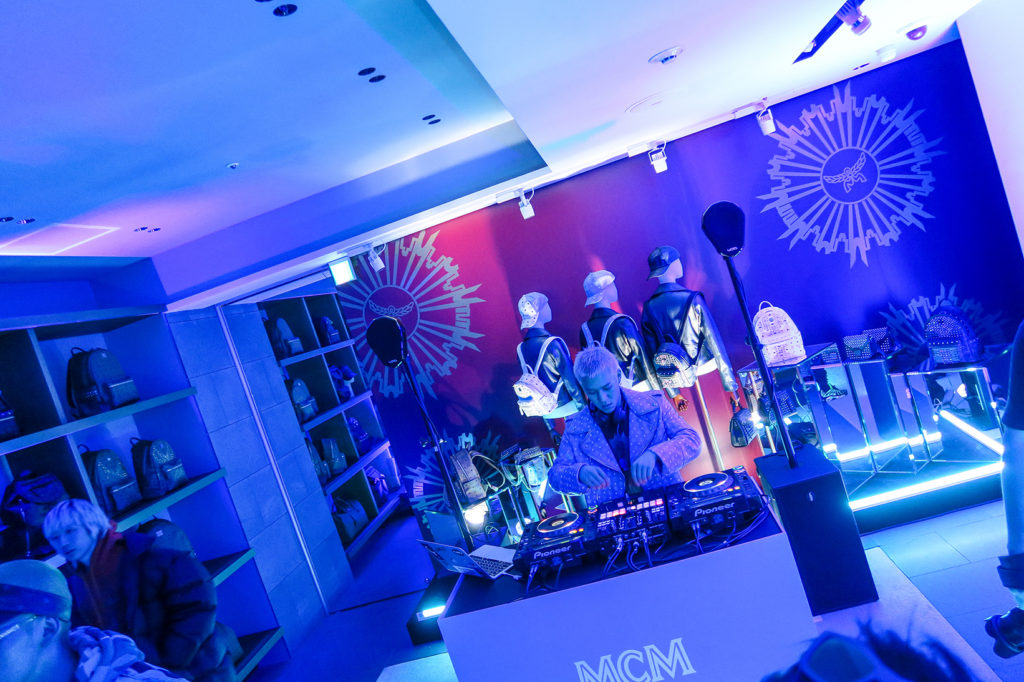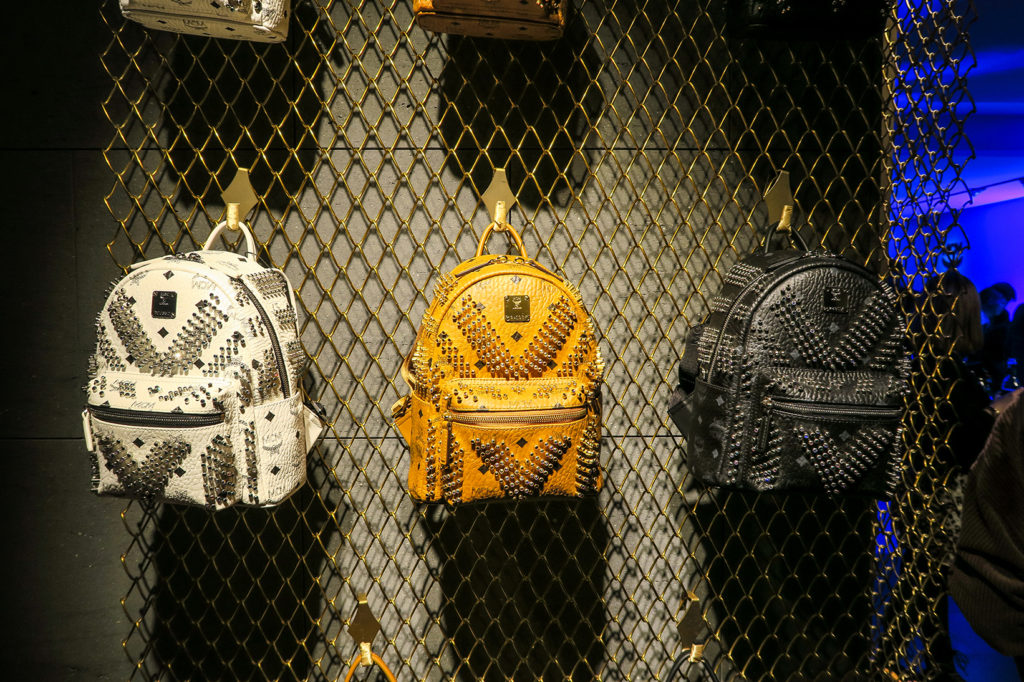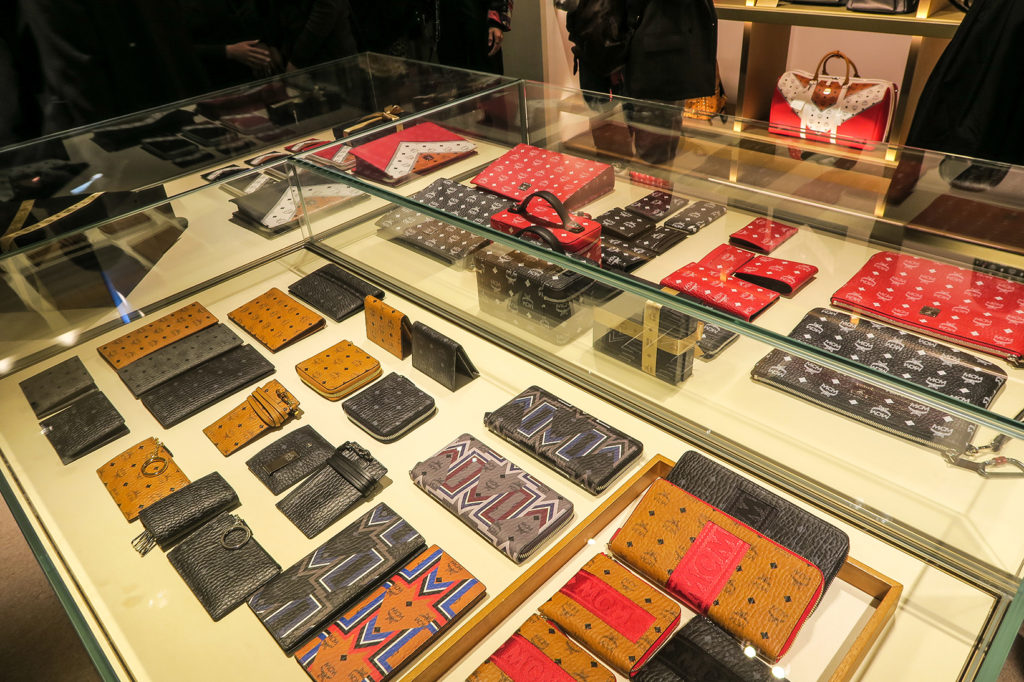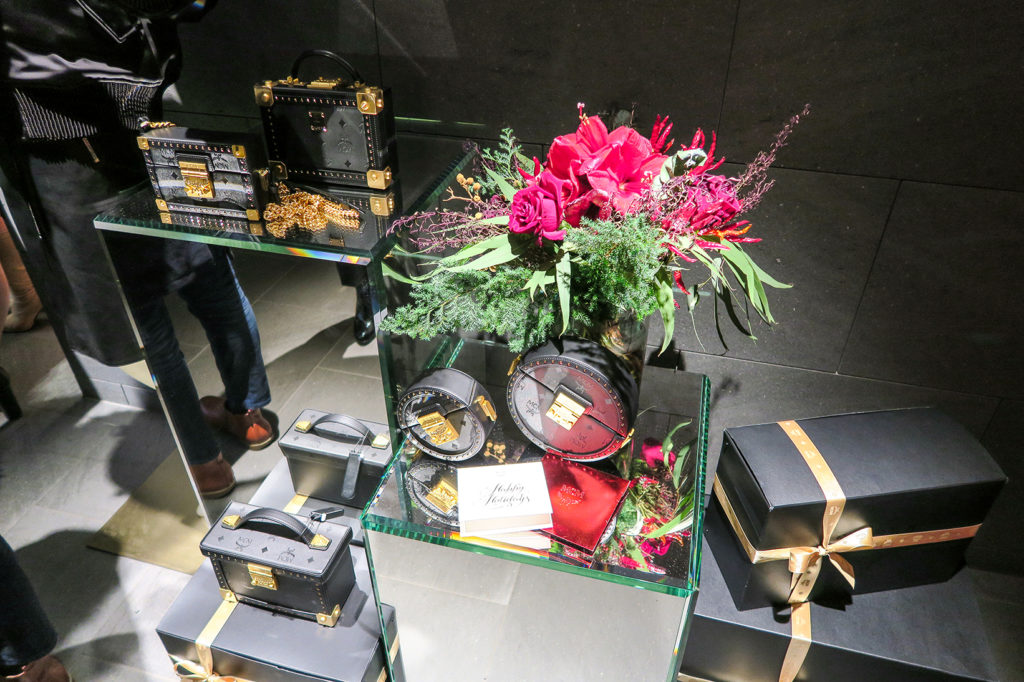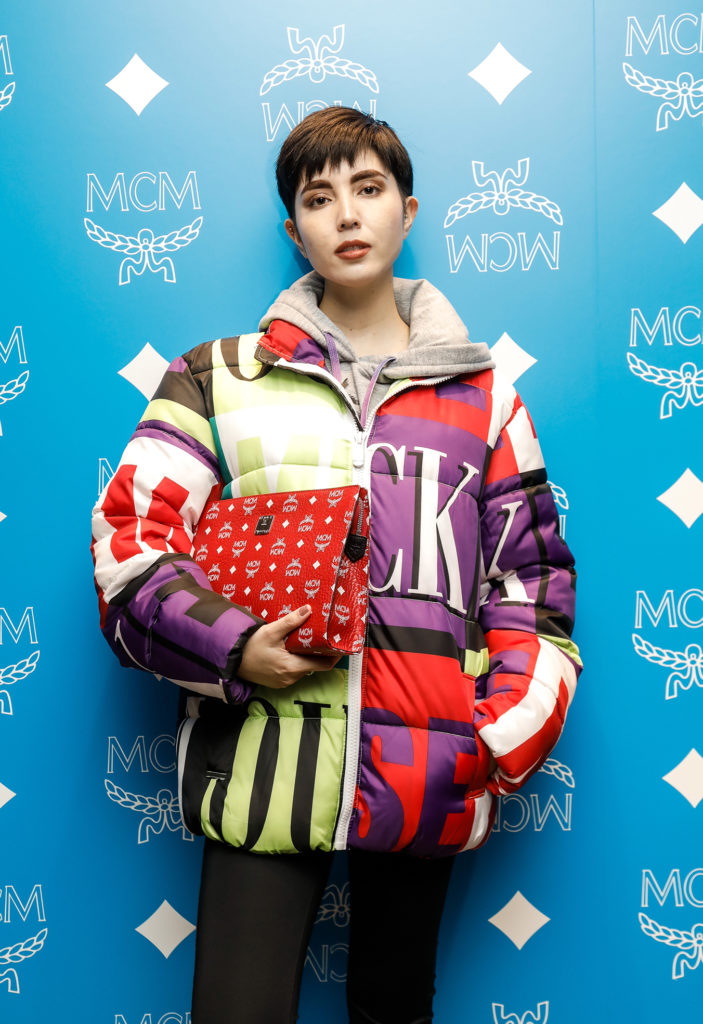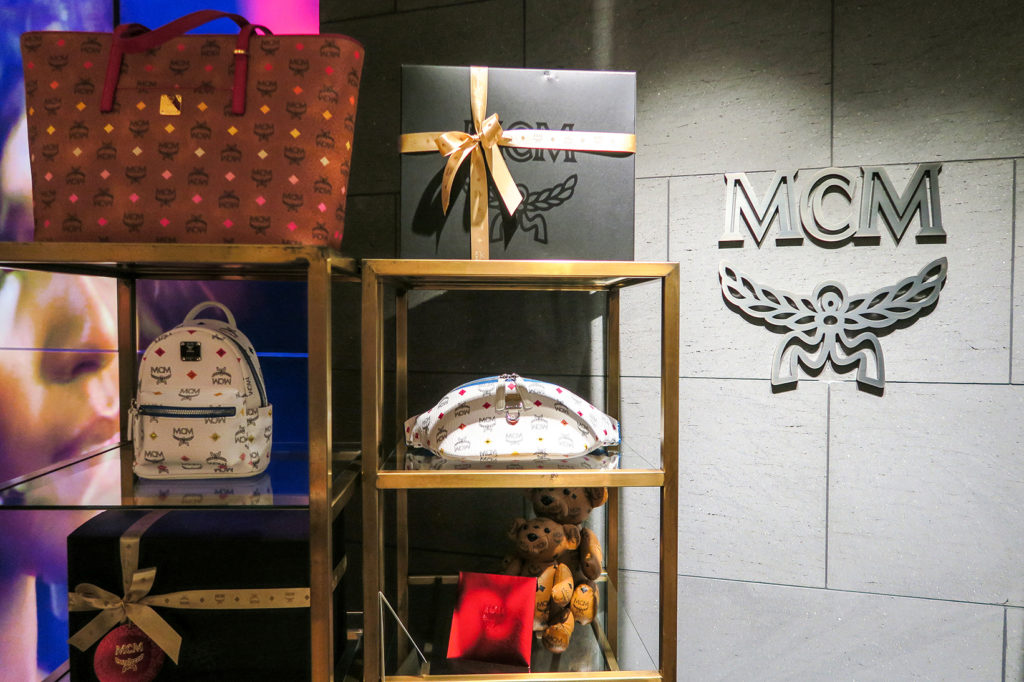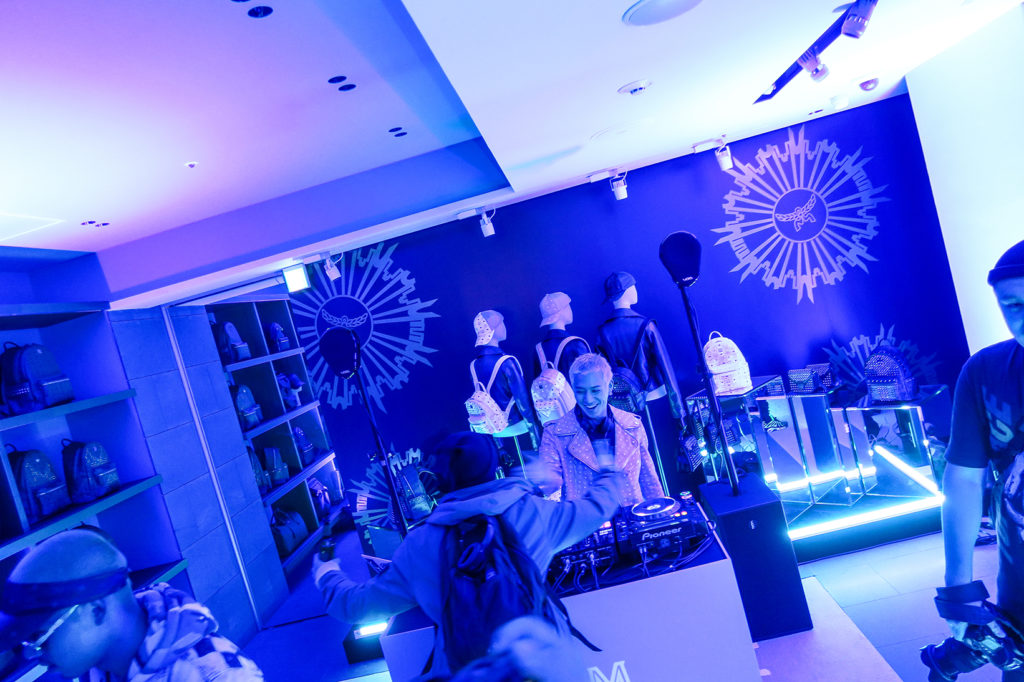 German luxury brand MCM held an exclusive holiday party at their Ginza location. With performers such as DJ SHINTARO, DJ LISACHRIS and hip-hop team KING OF SWAG, it was almost like stepping into a club. I also loved that the DJ booth area was purposely all blue, creating a really cool ambience. Thank you to my friend Junior for inviting me!
ドイツ・ミュンへン発ラグジュアリーブランド『MCM』のエクスクルーシブなホリデーパーティを開催しました。ゲストには、DJバトル世界チャンピオンのSHINTARO、ビートメーカーとしても絶大な支持を集めるフィメールDJのLISACHRIS、そしてワールドワイドに活躍するヒップホップダンスチームのKING OF SWAGが登場しました。ブランドのアイコニックな世界観を演出するモノグラム柄"ヴィセトス ブルー"に包まれた空間にて、最前線のヒップホップミュージック&カルチャーとファッションをクロスオーバーさせたスペシャルなイベントとなりました。ジュニア、誘ってくれてありがとう!
MAGIC STICK Harajuku Store Opening Party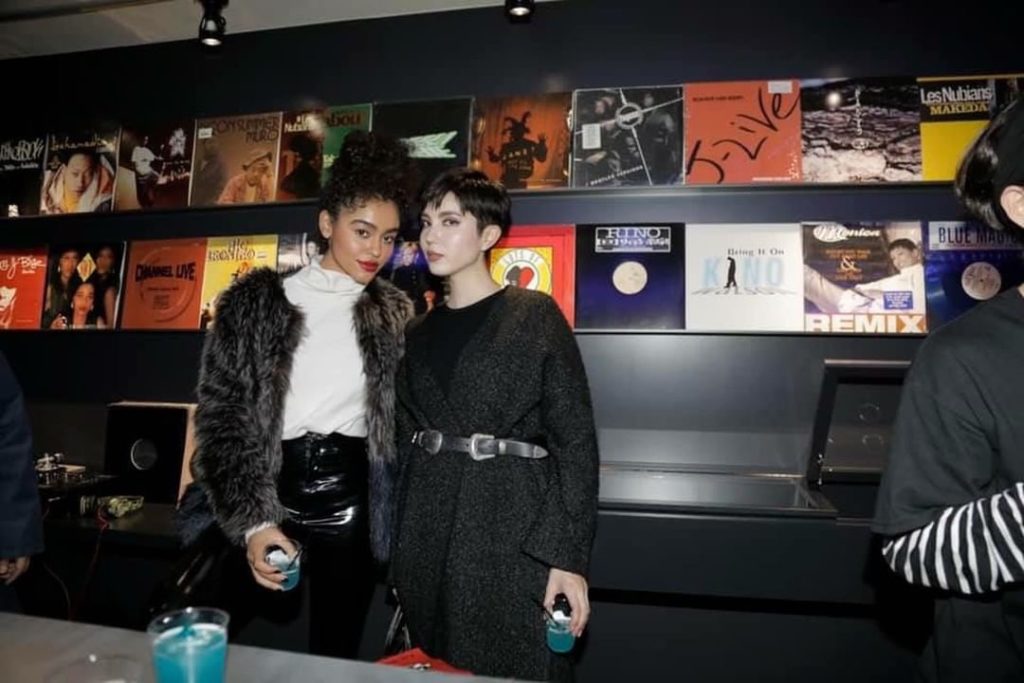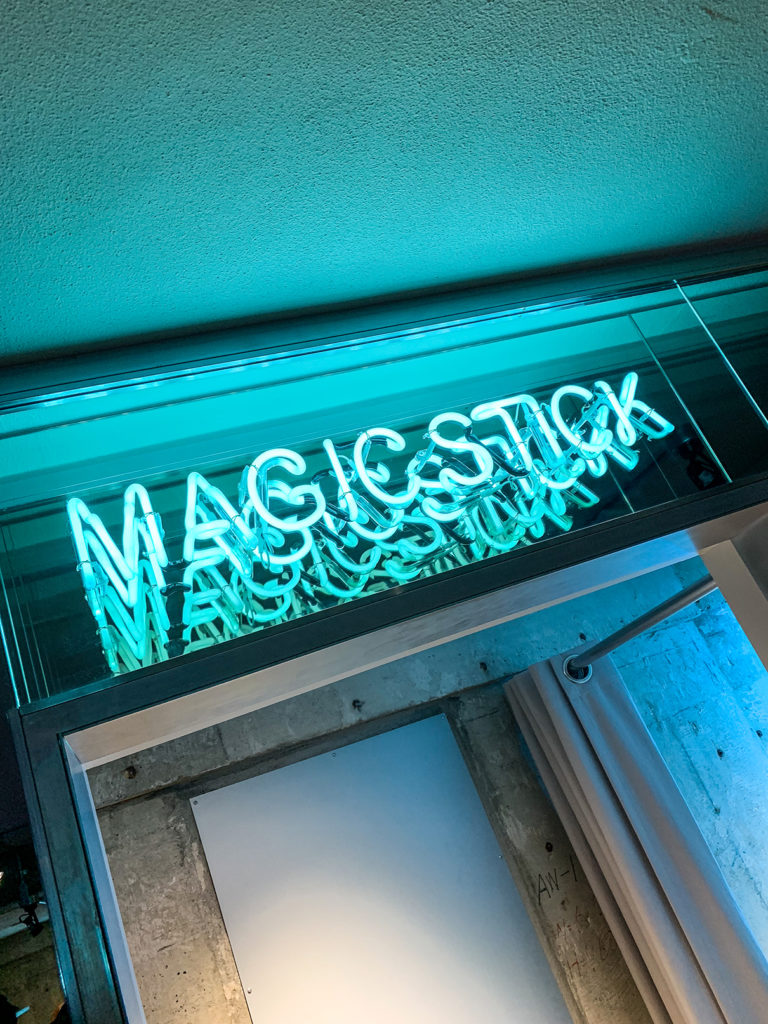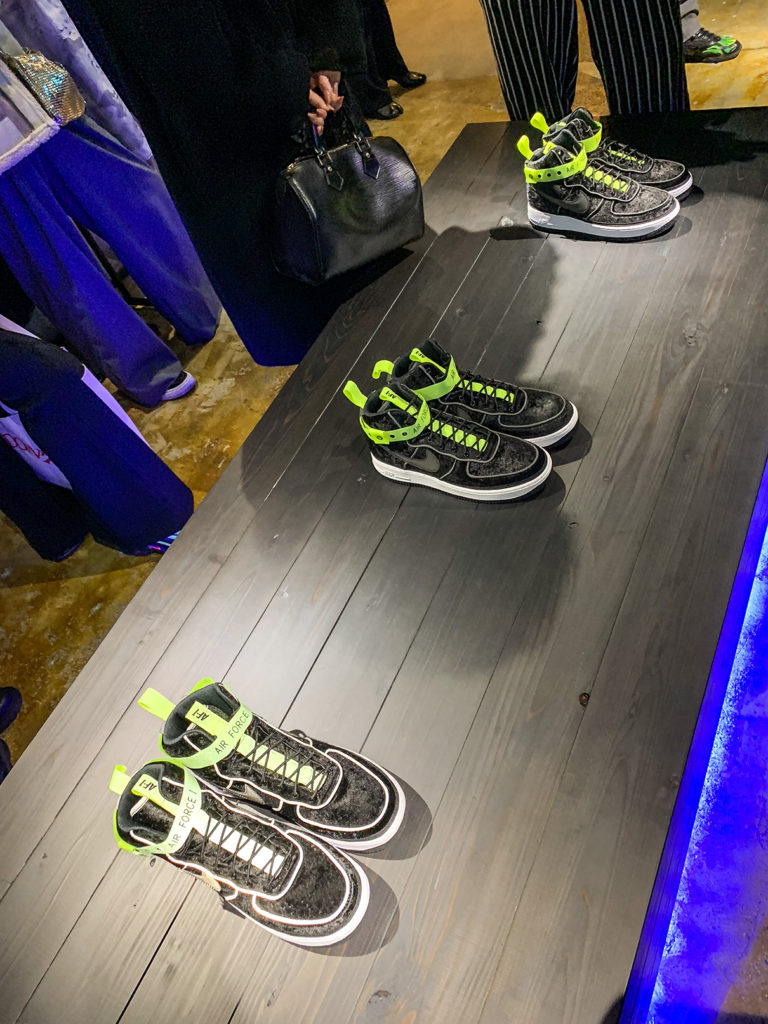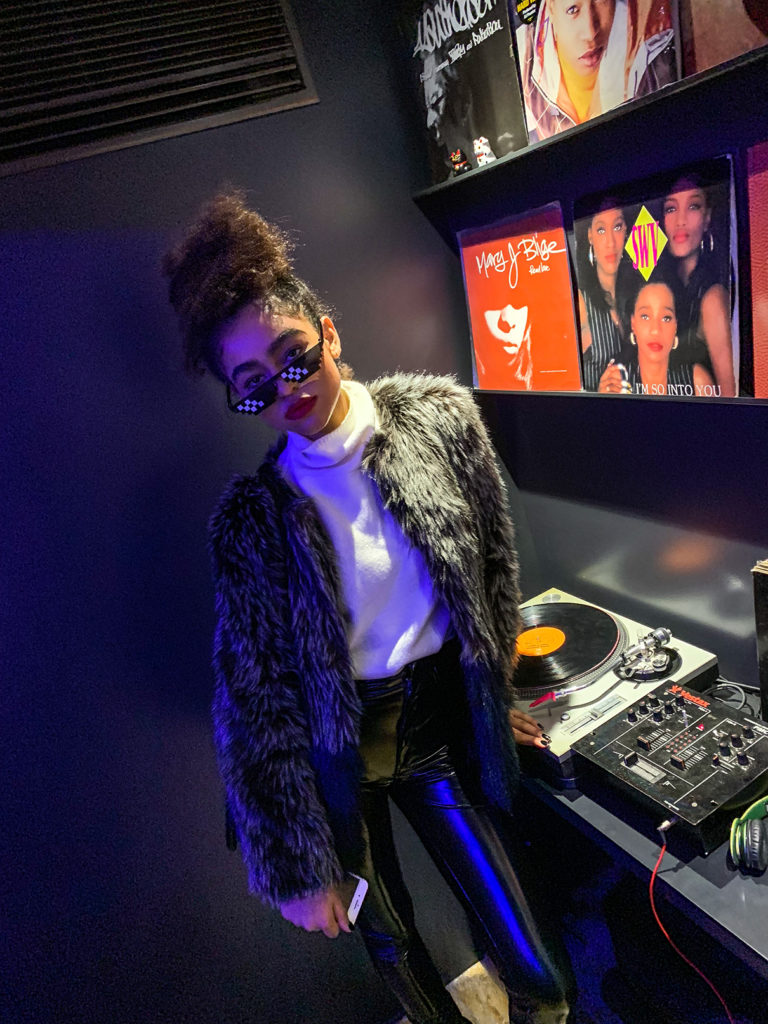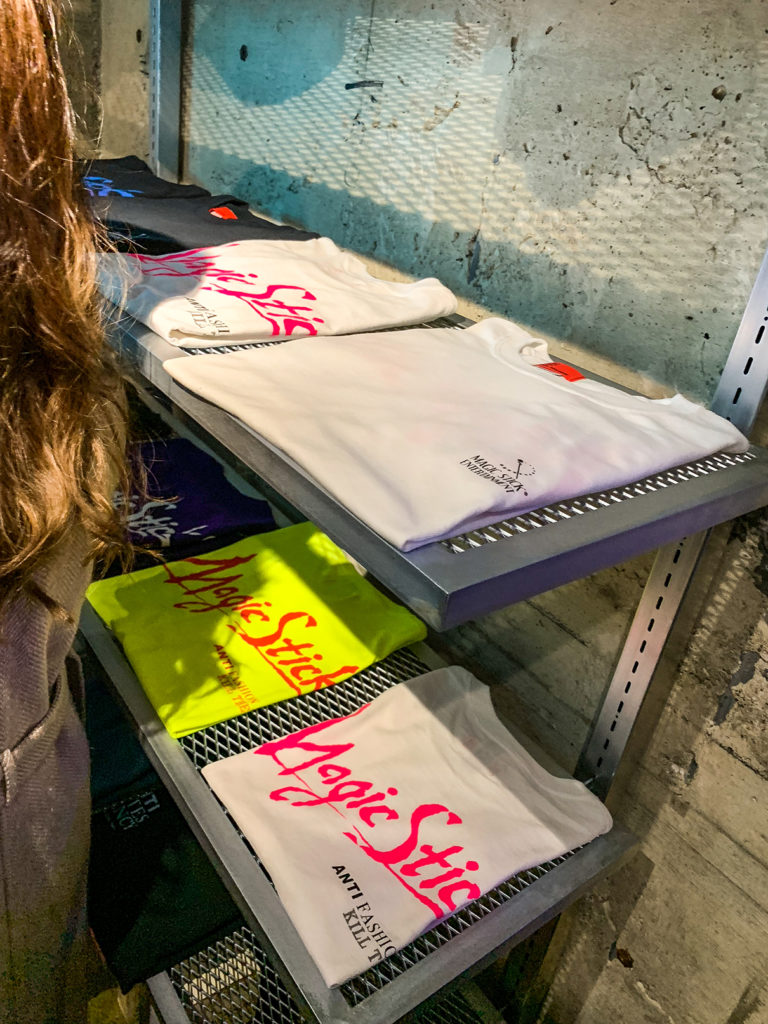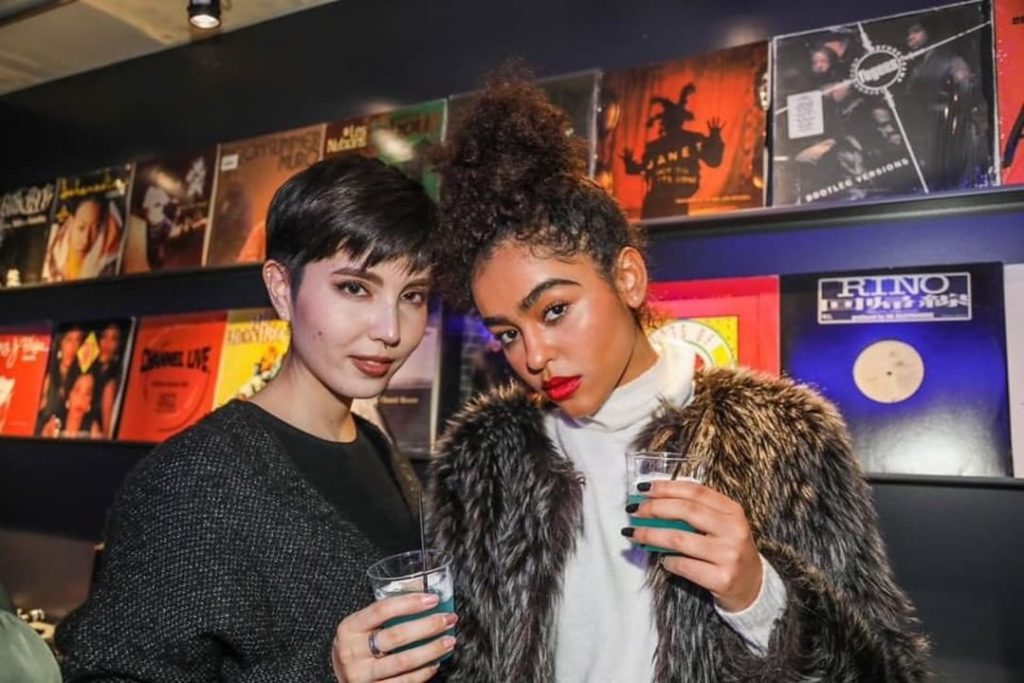 I've known the streetwear brand MAGIC STICK for a couple of years now. One of my managers first took me to a press preview four years ago, and I've love the brand ever since. I was so happy when they announced they'd be opening their first permanent location in Harajuku. My friend Caroline and I attended the store opening reception, and it was good people and good vibes only. Can't wait to visit again!
ストリートウェアブランドMAGIC STICKは、4年ぐらい前に展示会行った以来、すごく好きになりました。今回は、原宿で新しい店舗オープンを記念するレセプションパーティーを開催することになったので、友達のカロリネとお邪魔してきました。馴染みの顔がたくさんいて、バイブスも良い感じ!また遊びに行きたいな♪
GUESS x Chris Namaizawa x atmos Collaboration Event @ atmos Ginza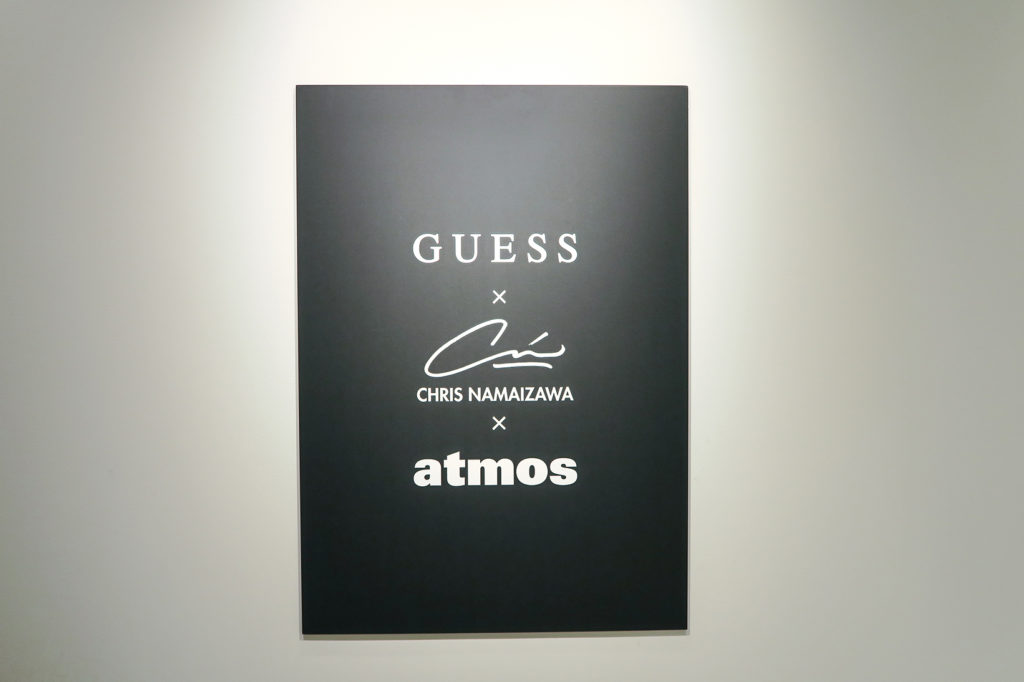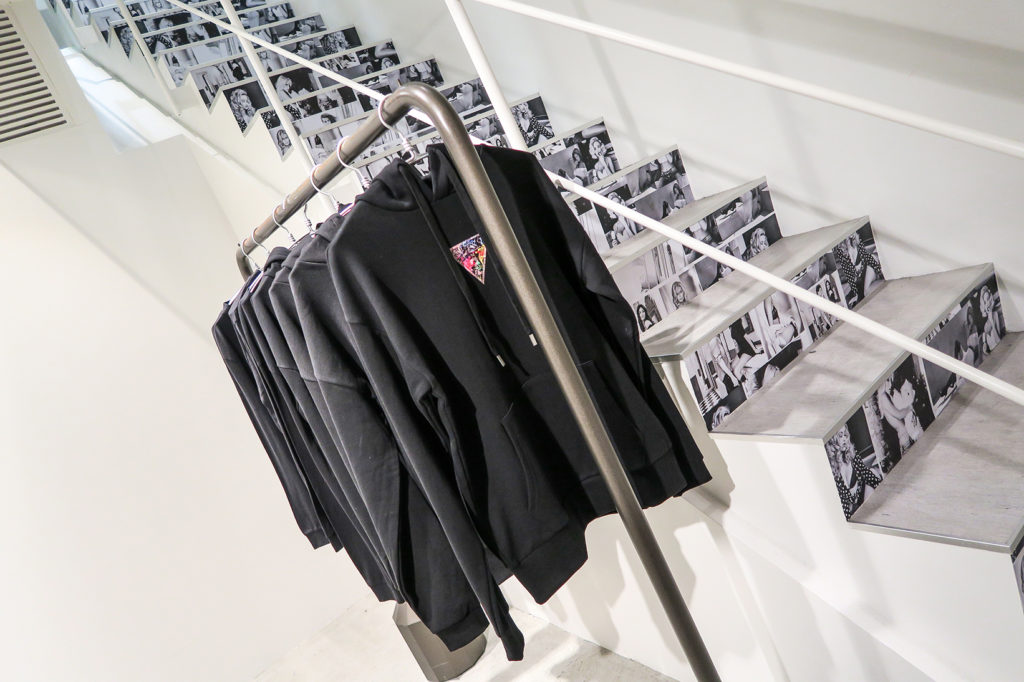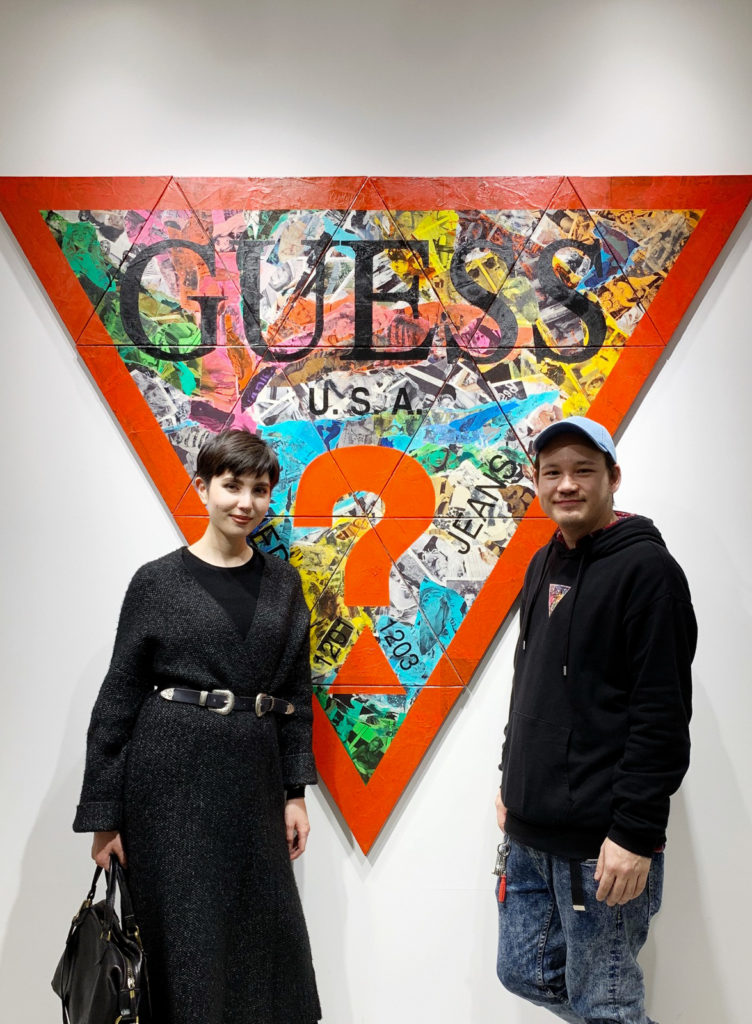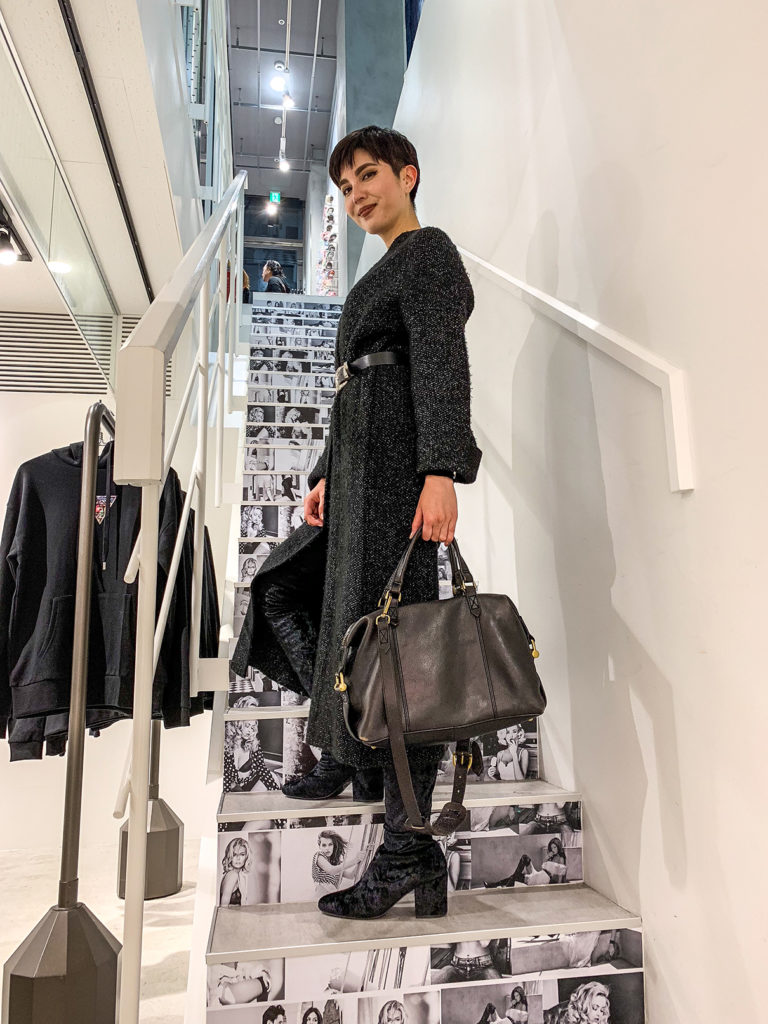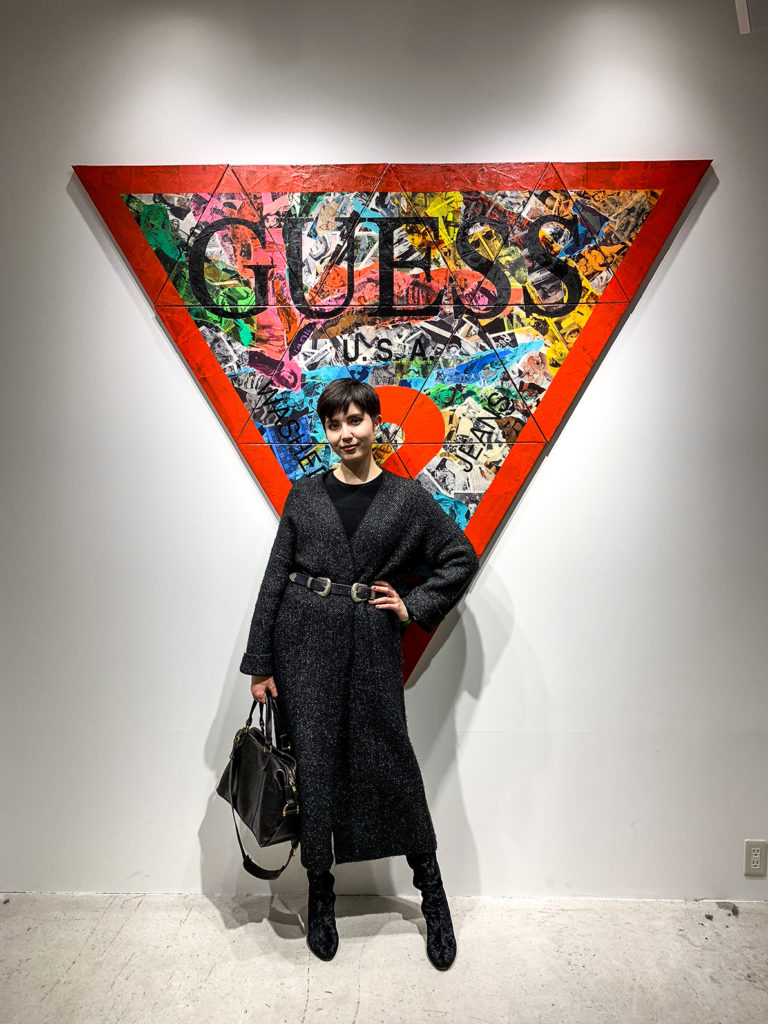 American fashion label GUESS and footwear retailer atmos collaborated with artist Chris Namaizawa for an exclusive collection/exhibition. The collaboration resulted in cute hoodies with a colorful, collage-like GUESS label created by Chris. He was so friendly and nice even though I slid in right before the event ended (oops). Even the stairs leading down to the exhibition were uniquely GUESS!
アメリカのファッションブランドGUESS とシューズストアatmosが、アーティストのChris Namaizawa とスペシャルコラボレーションをし、銀座のatmosで展示イベントを開催しました。クリスさんはとてもフレンドリーな方で、ギリギリに到着したにもかかわらず、快く写真も一緒に撮ってくれました。クリスさん作のスペシャルコラボGUESSレーベルがプリントされたフードパーカーがすごくおしゃれ!カラフルなコラージュライクなアートが綺麗だなと思いました。クリスさんのアートのファンになっちゃった!
Tokyo Love Hotels Vol. 4 @ Sankey's Penthouse
  
Need I say more? If you read the last Tokyo Party Report, you'll know that I also DJed for Vol. 3 of Tokyo Love Hotels, an event created by my friends Robin & Kalin. They have the event almost every month at Sankey's Penthouse in Harajuku, and it is the chillest party in Tokyo. Vol. 4 was the Christmas Special "#GoToChurch." There was a wide variety of pop-ups and experiences upstairs, the turnout was amazing, and of course the music was lit. Make sure you stop by one of the events if you are ever in the Tokyo area!
前回の東京パーティーレポートを読んでいただけていたら、もちろん Tokyo Love Hotels Vol. 3のことも覚えていますよね?友達のロビンとカリンが主催のこのイベントは、ほぼ毎月Sankey's Penthouseで開催されています。今回のVol. 4はクリスマススペシャルで「#GoToChurch」というテーマ。たくさんの面白いポップアップと体験系ブース、チルな音楽ともちろん最高のゲスト達。東京にいる方は、是非一度は足を運んでほしいイベントです!
Thank you so much for reading my blog this year!! Stay tuned for more content in 2019 <3 Have a Happy New Year!