This is not a sponsored post. All thoughts and opinions are my own.
In continuation of my Tokyo Party Report for November, here is part 2 because I simply could not put all these events in a single blog post. The latter half of November proved to be just as eventful and exciting as the first half, with lavish events hosted by Dior, Armani Beauty, Chloé and much more. I hope you enjoy my party report!
パート1に引き続き、11月パーティーレポートパート2をお届けします!これぐらいの数のイベントに参加すると、一つの記事にまとめるのが難しくなるので2つのパートに分けました。11月後半は、ディオール、アルマーニビューティ、クロエなどのイベントにお邪魔させていただきました。今回のレポートも是非お楽しみください!
Kiehl's "GIVE JOY" Holiday Campaign with Cosmopolitan Japan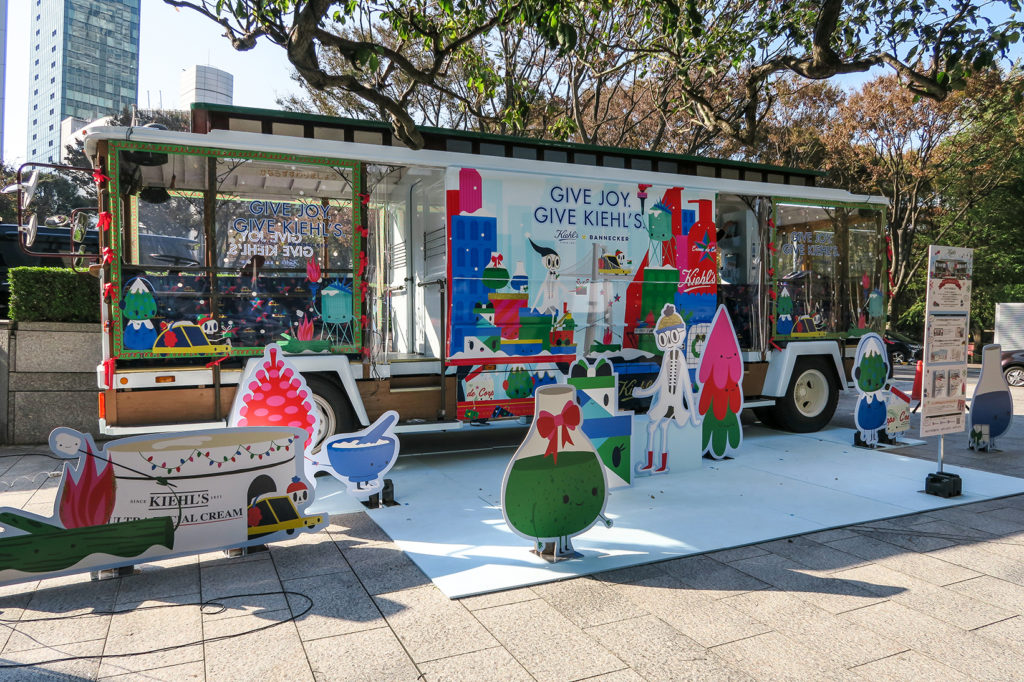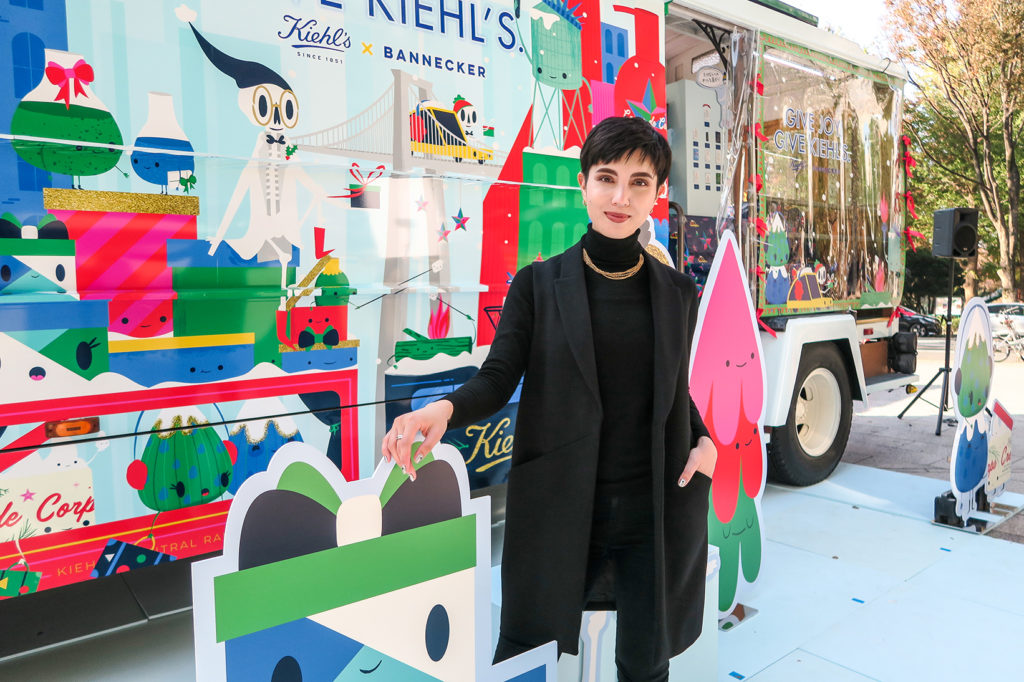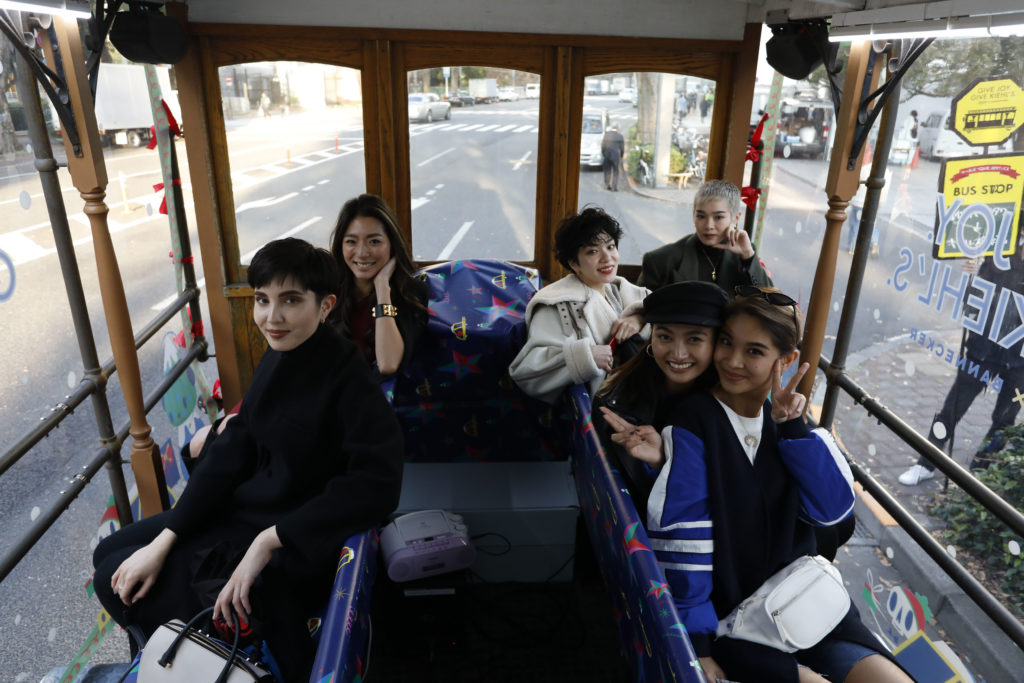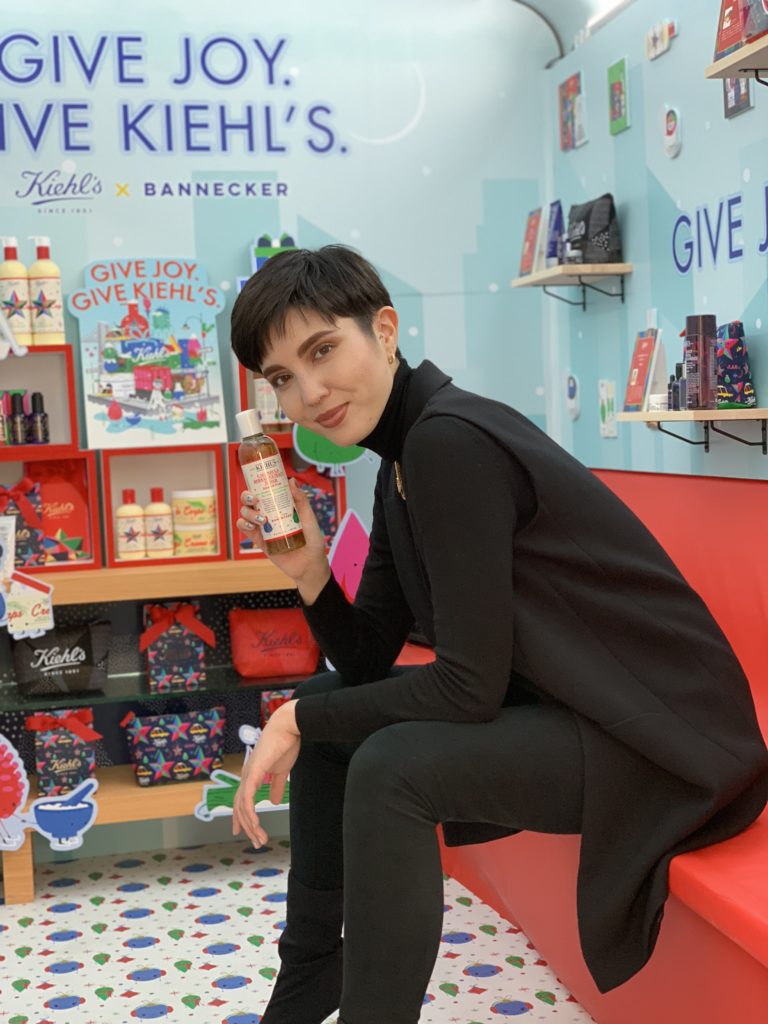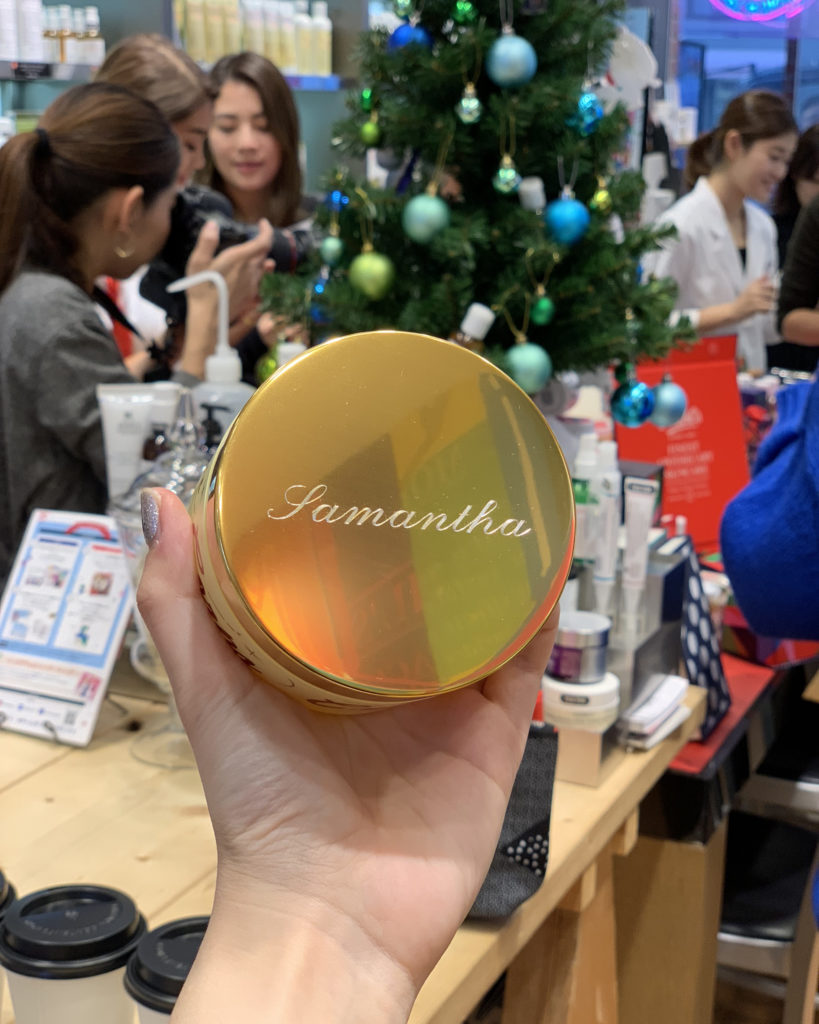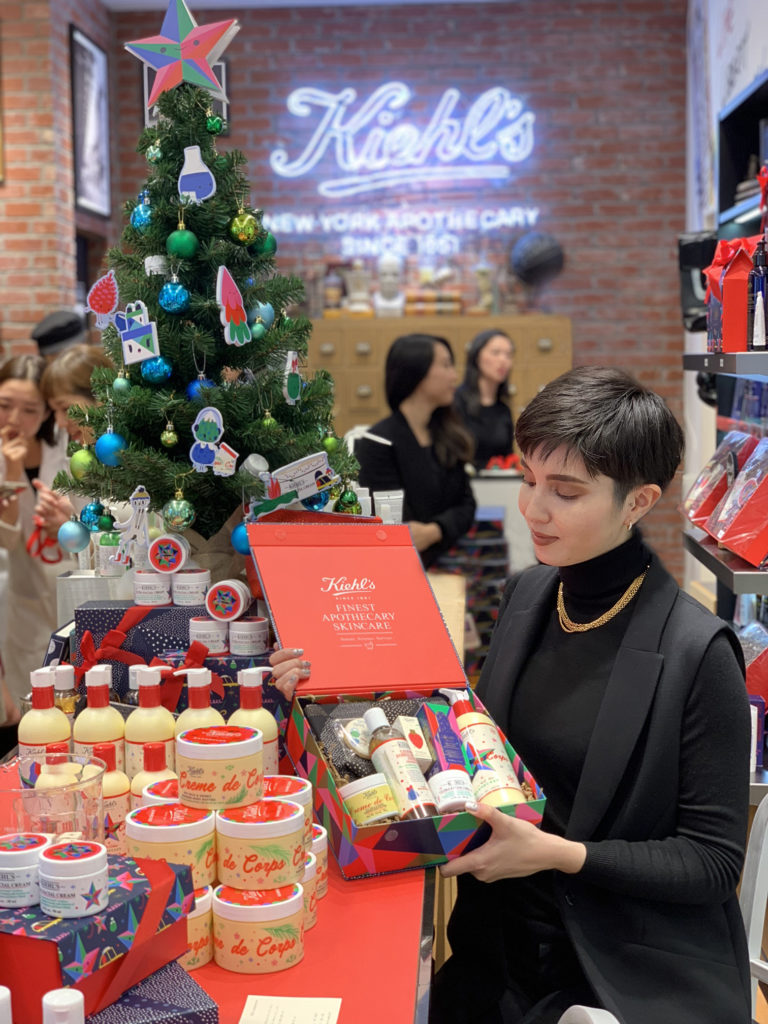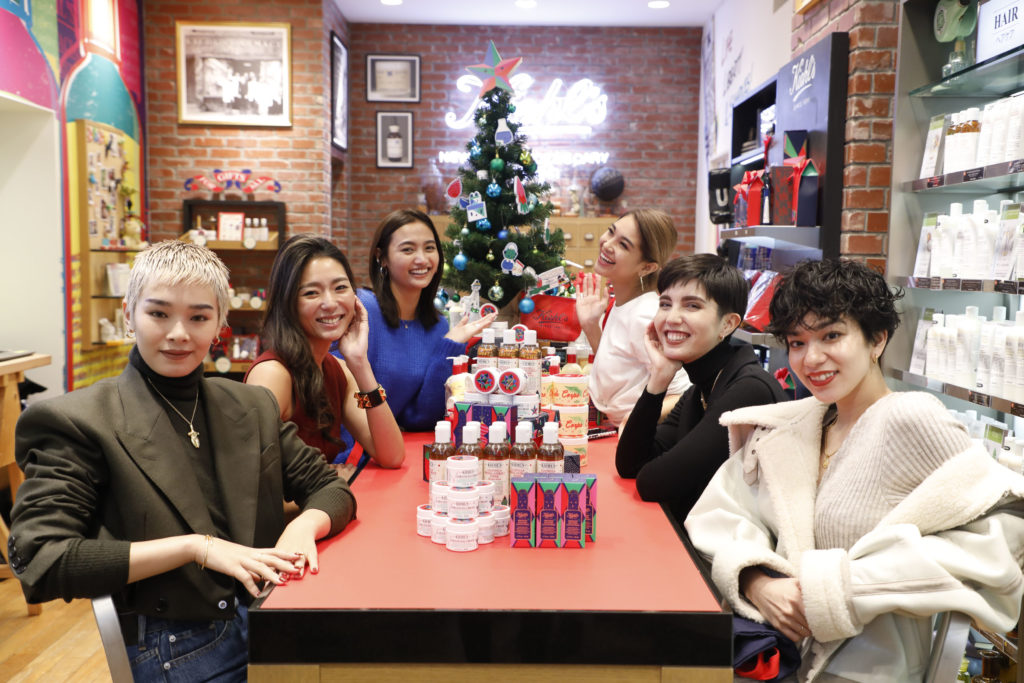 Cosmopolitan Japan teamed up with Kiehl's to have select influencers experience the "GIVE JOY" holiday campaign. A beautifully decorated "GIVE JOY"  bus escorted 5 other influencers and me to the Kiehl's store in Harajuku. There, we created our own gift boxes with various products from the holiday collection. As a surprise, we also had a jar of limited edition Creme de Corps engraved with our names on the golden lid. I was very lucky as this limited edition cream will not be available for purchase. I'm so thankful to Kiehl's for letting me be a part of this amazing campaign – their products have really gotten me serious about my skincare game over the past couple of years and I continue to rely on their products.
今年のホリデーシーズン、キールズは「GIVE JOY」キャンペーンを開催します。こちらのキャンペーンを、コスモポリタンアイコン6人が一足先に体験することができました。可愛らしい「GIVE JOY」バスに乗り、キールズ原宿までエスコートしていただき、店内で新しく発売するホリデーコレクションを紹介していただきました。一人一人がギフトボックスを作ることができ、更に、限定品のボディークリームの蓋に名前を刻印することができました!こちらは発売品ではないので、本当にラッキーでした。数年前にニキビで悩まされた時、キールズの商品を使い始めて肌の調子が良くなったので、そこからずっと愛用しています。今回もこのような素敵なキャンペーンに参加でき、本当に感謝しています。ありがとうございます!
Year-End Party by the Swiss Chamber of Commerce @ Hilton Tokyo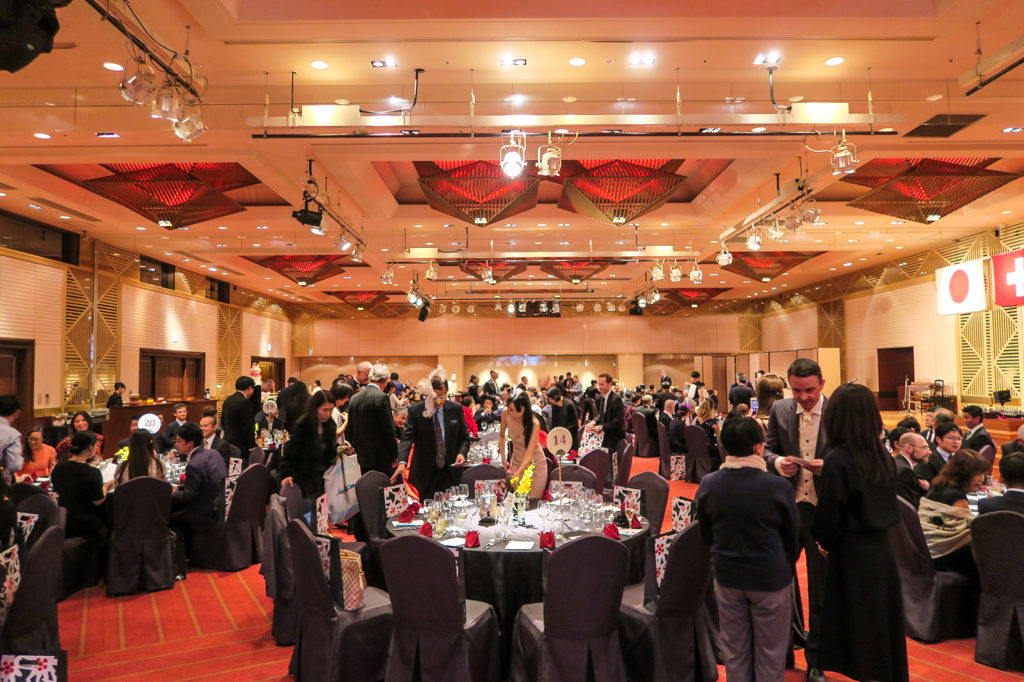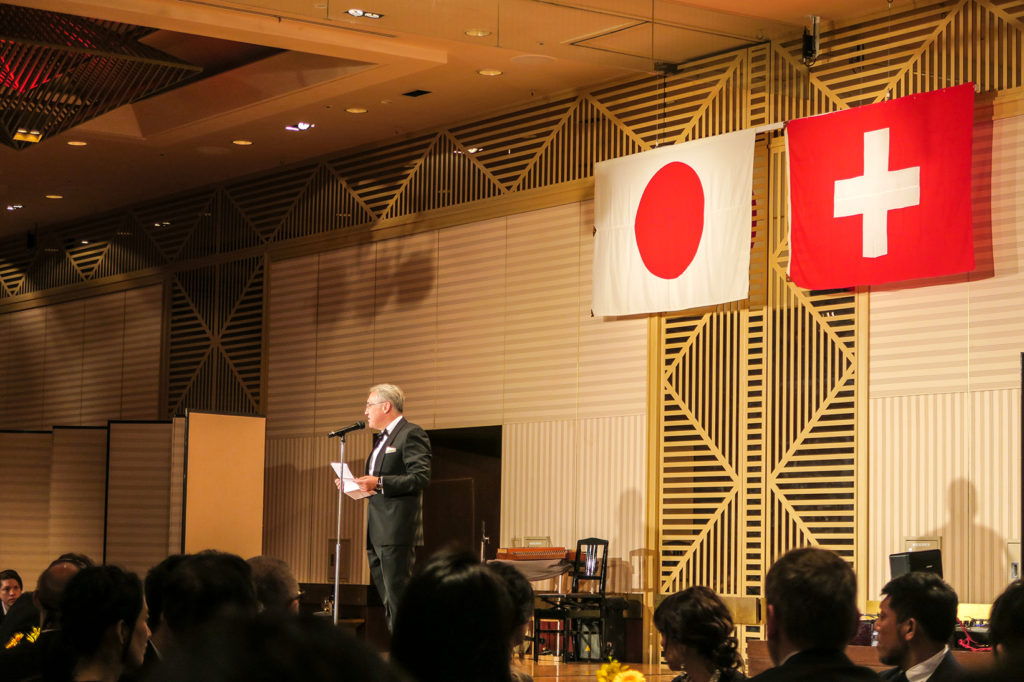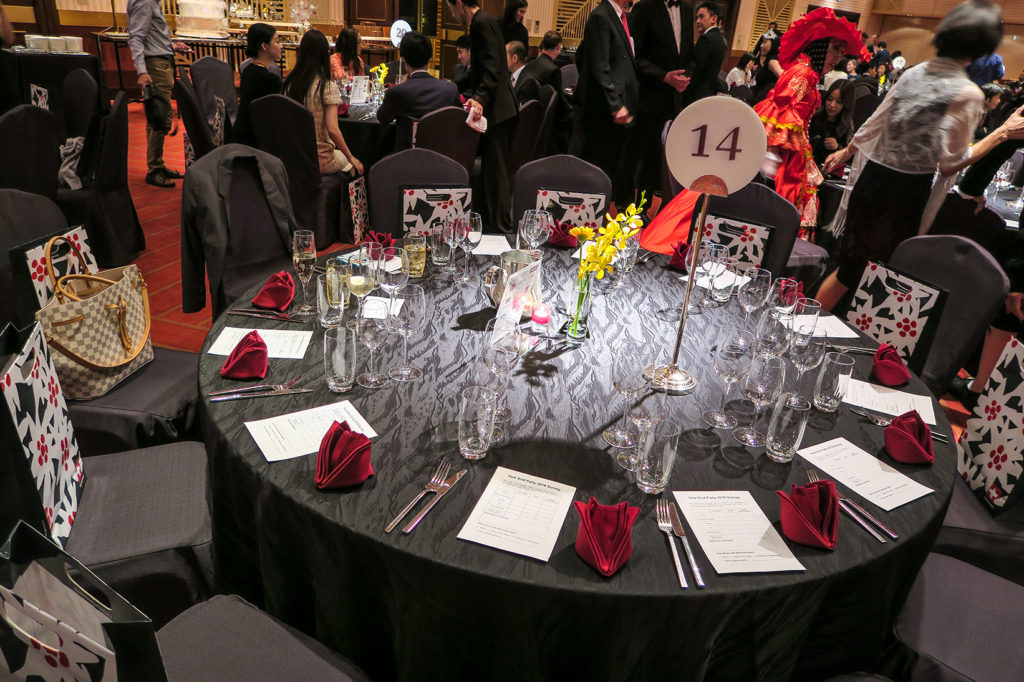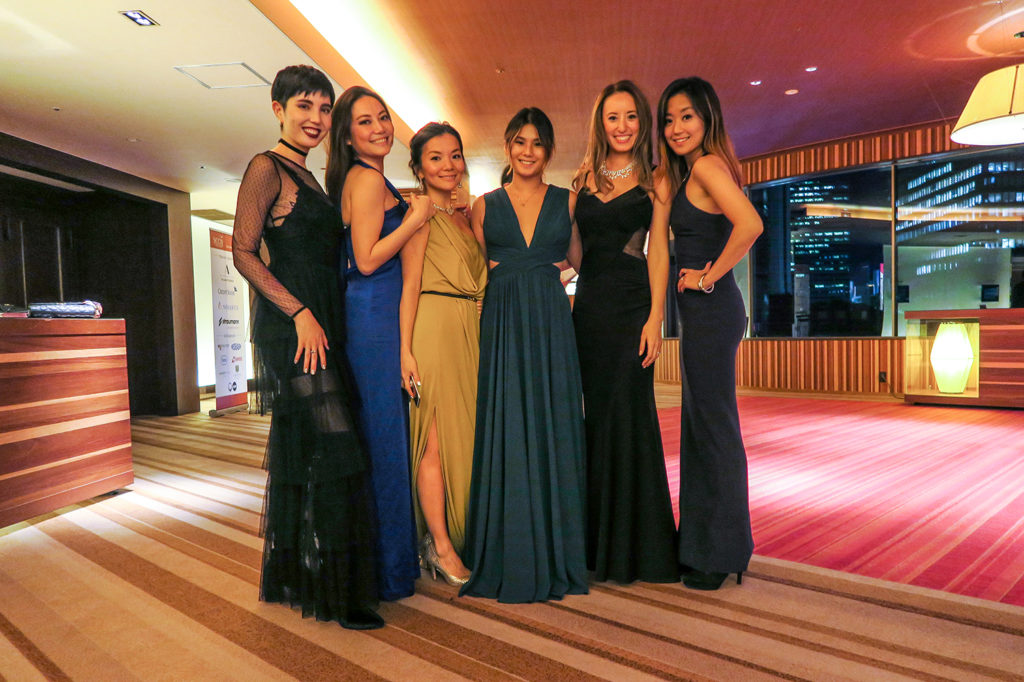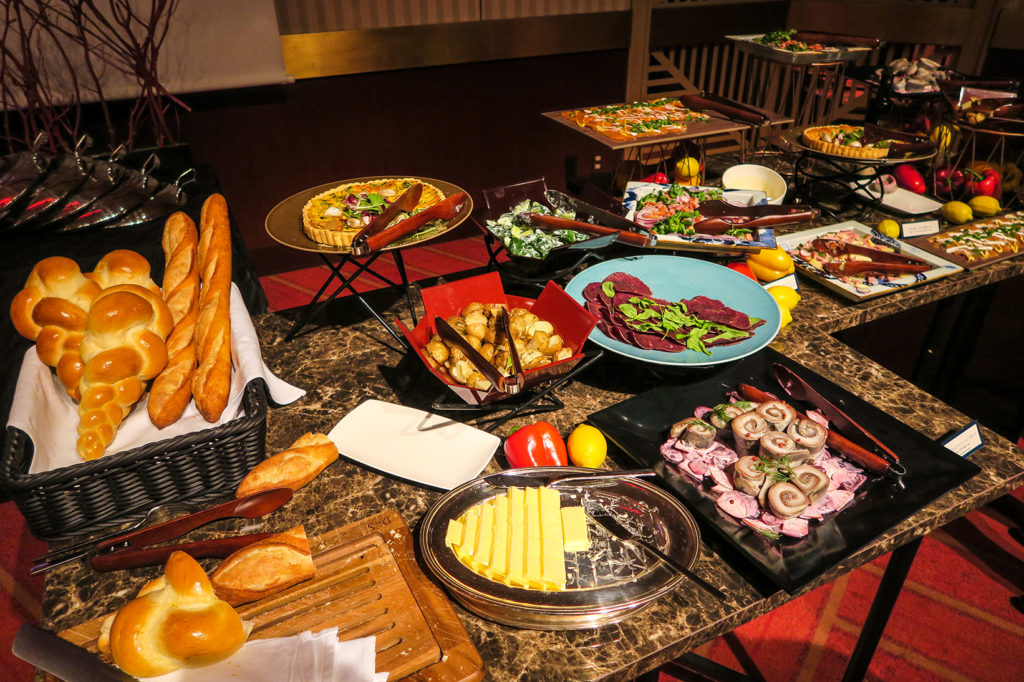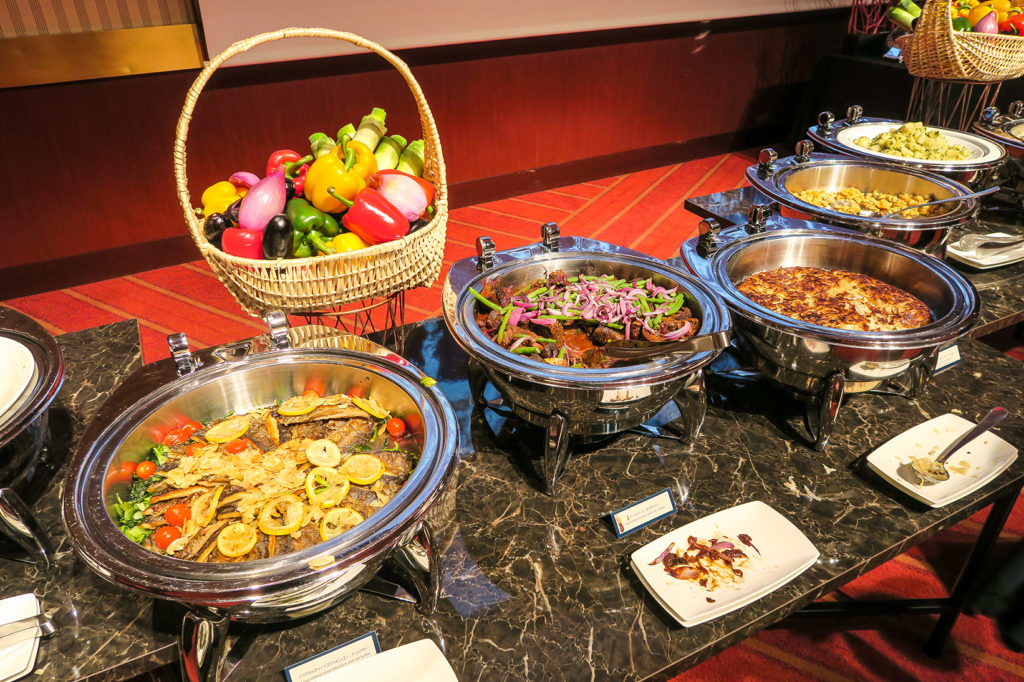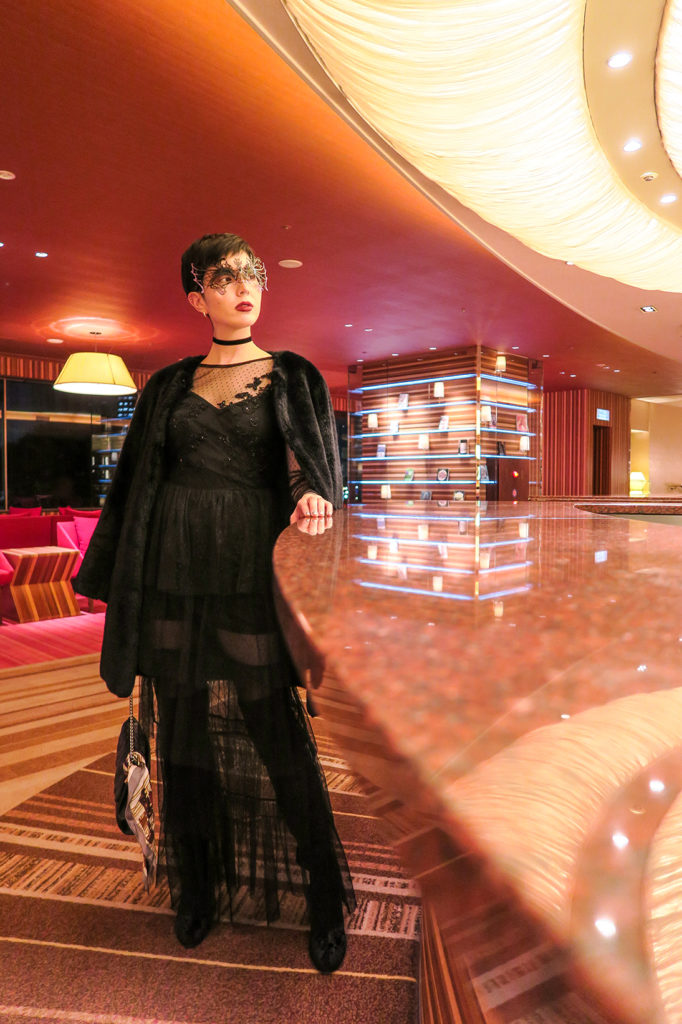 My good friend Amy Ota and her husband Fabian graciously invited me to the year-end party hosted by the Swiss Chamber of Commerce and Industry in Japan (SCCIJ). Held at the Hilton Tokyo in Shinjuku, it was a luxurious dinner party where guests dressed as if at a carnival in Venice. I wore the mask I got as a souvenir in Venice last summer for the occasion (great how these things come in handy later!). DJ Swing provided music the entire night as guests enjoyed a Swiss buffet-style dinner, and also raffle prizes and a costume contest. It was lovely to meet Mr. Ambassador Jean-François Paroz and his wife as well. Thank you to Amy and Fabian for the invitation – it was a very fancy and eventful Thanksgiving for me in Japan!
親友の太田エイミーのお誘いで、在日スイス商工会議所が開催したスイス・ボールに初めて出席しました。ヒルトン東京で開催されたこちらのディナーパーティーでは、「Carnival in Venice」のテーマに合わせてゲストはマスクで仮装し、参加しました。私は、昨年ベネチアで買ったマスクを着用しました。DJ SwingによるDJパフォーマンスを楽しみながらビュッフェスタイルのスイス料理をいただき、更に仮装コンテストとラッフルコンテストに参加することもできました。そしてパーティー中にスイス大使と奥様にお会いでき、大変光栄でした。サンクスギビングはこのような素晴らしいパーティーに参加でき、本当に嬉しかったです!
Tokyo Love Hotels Vol. 3 @ Sankeys Penthouse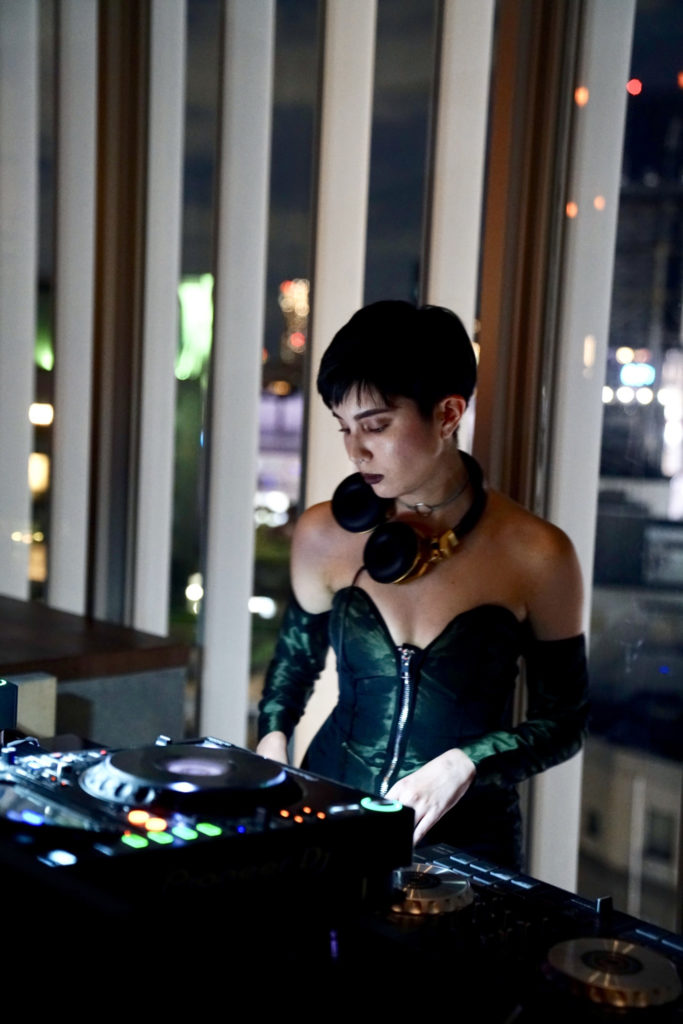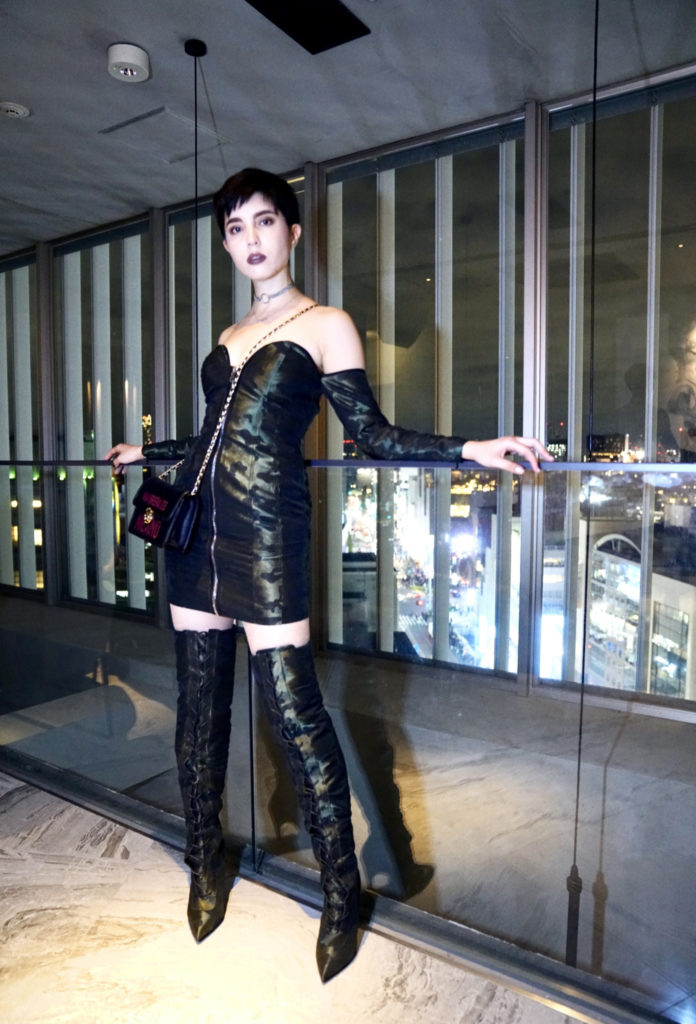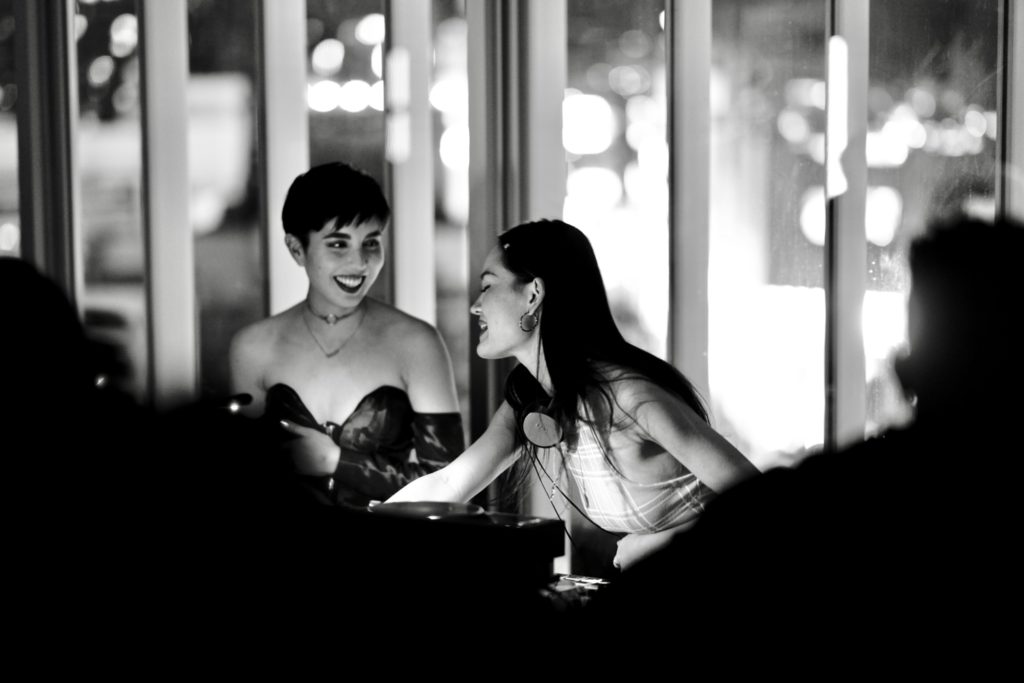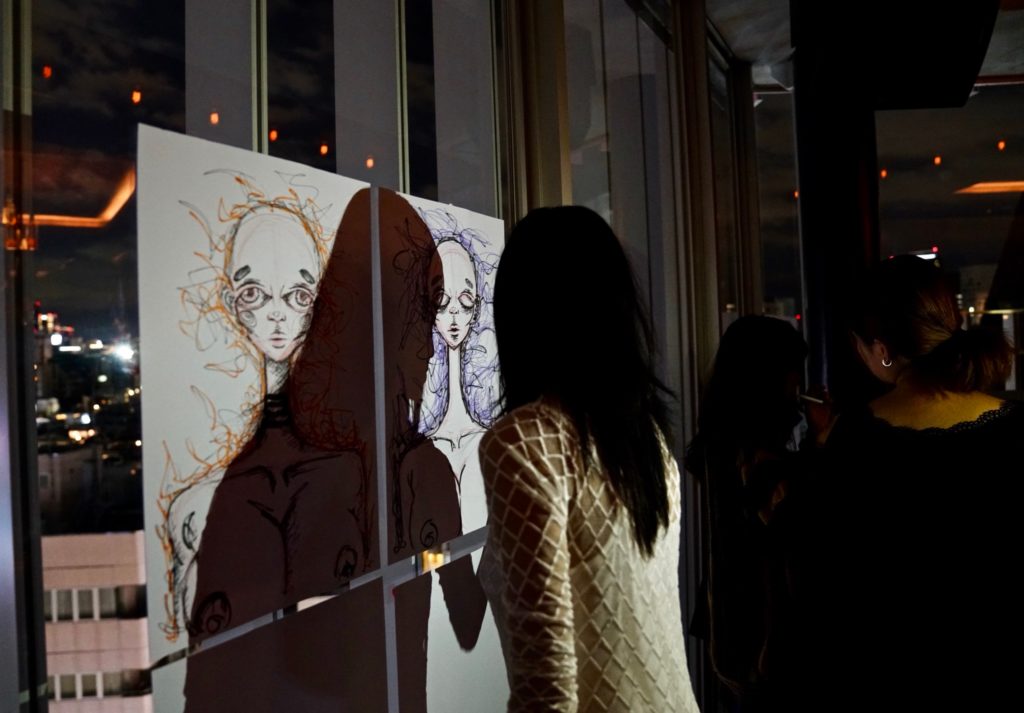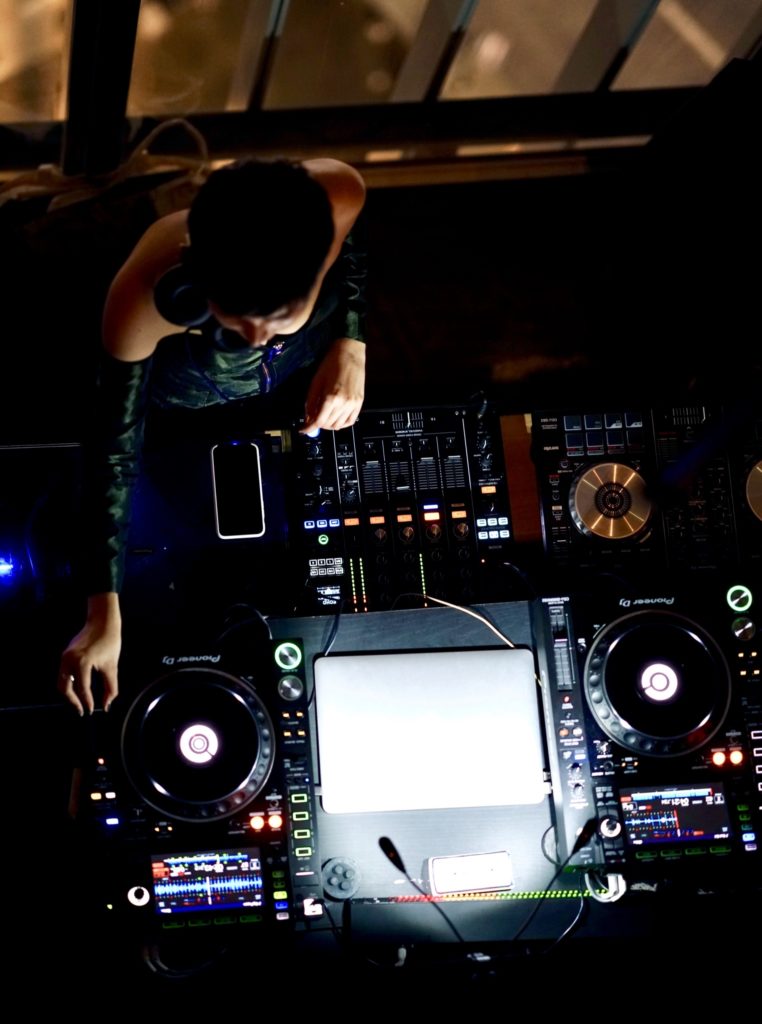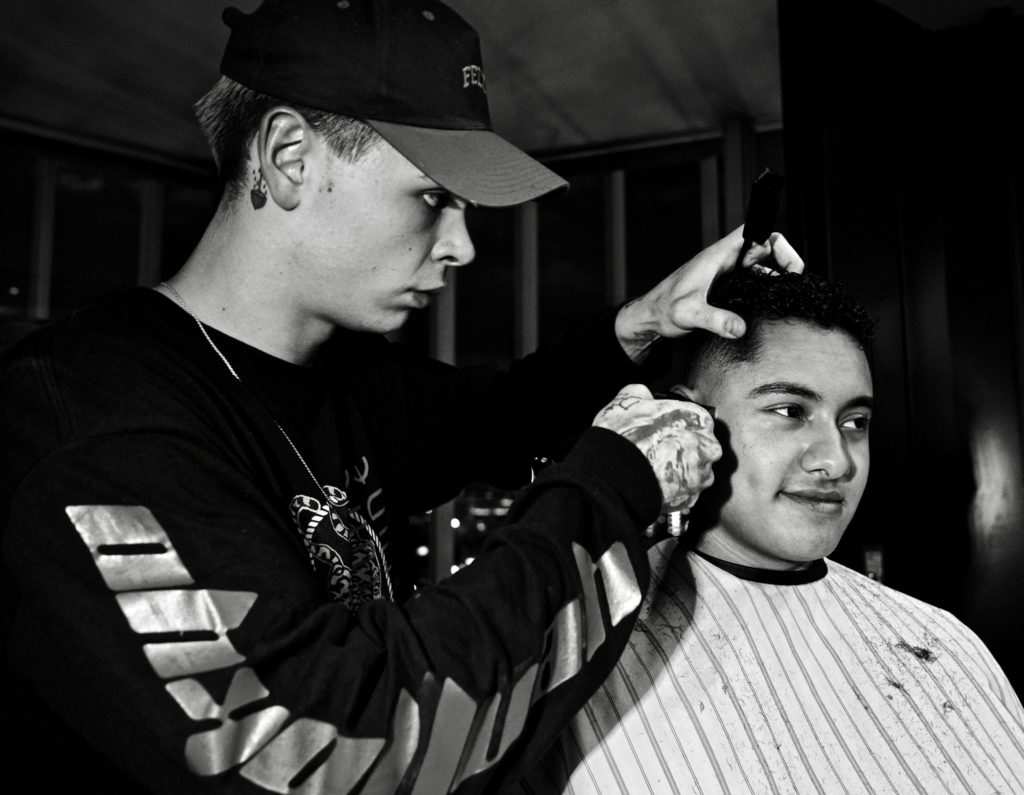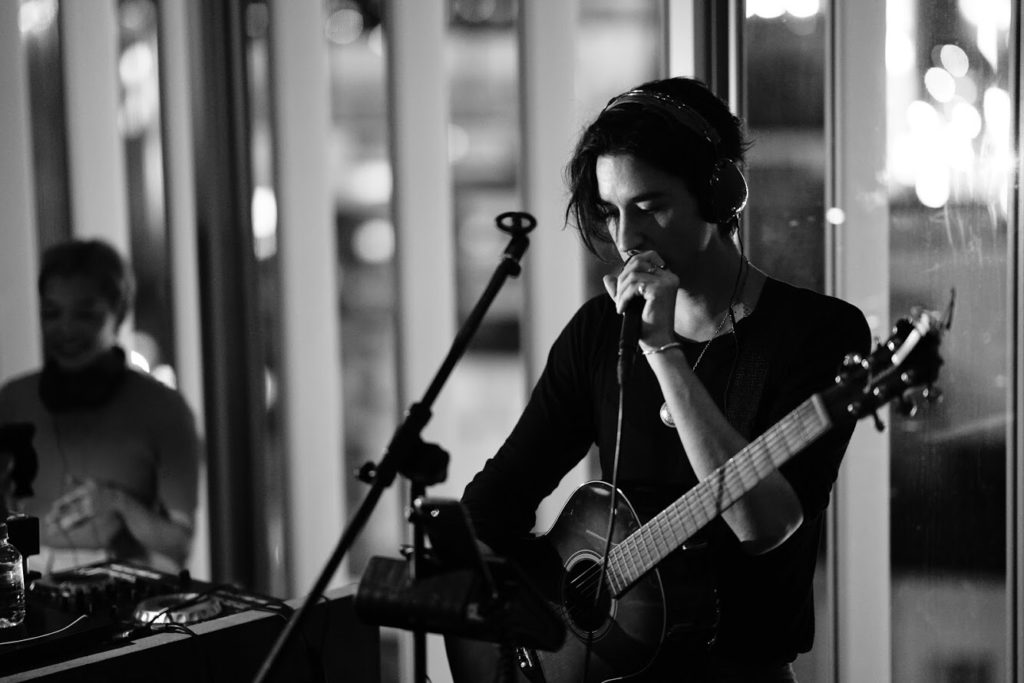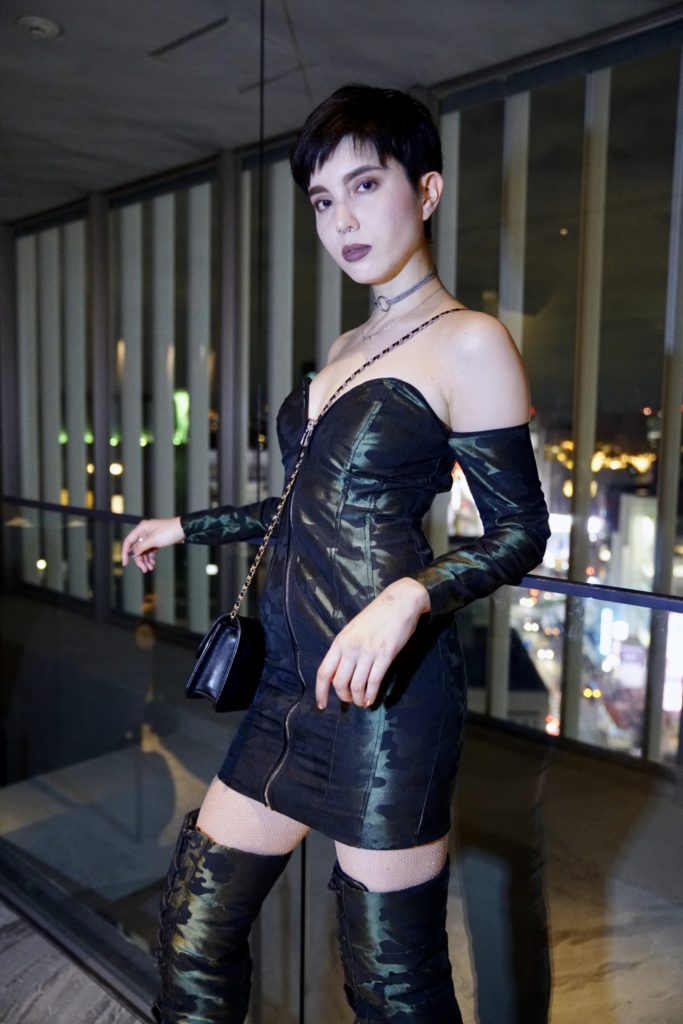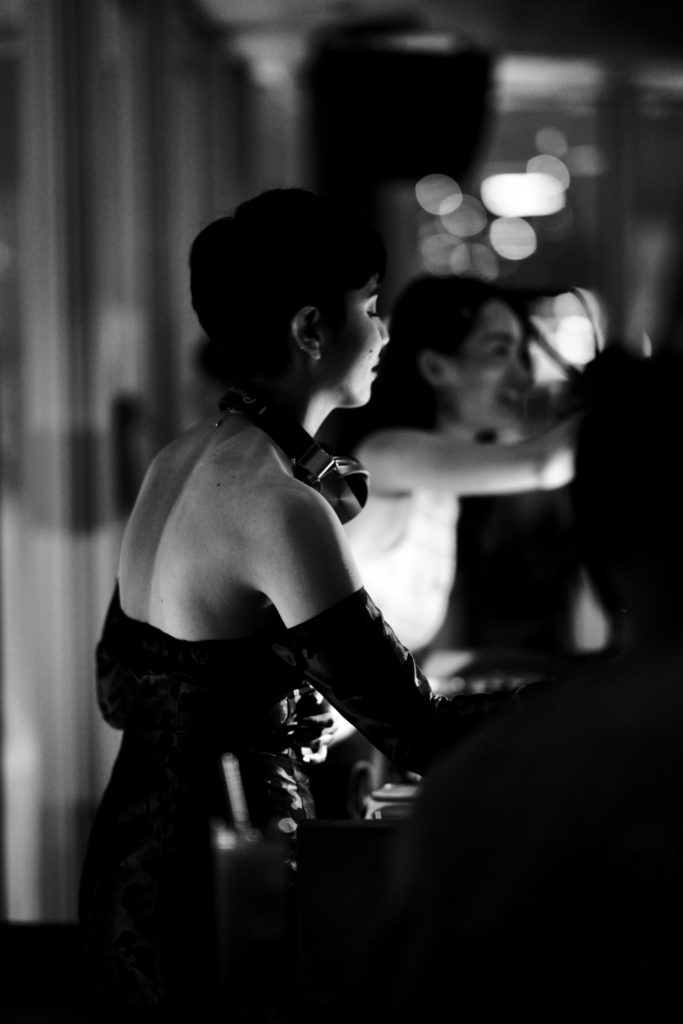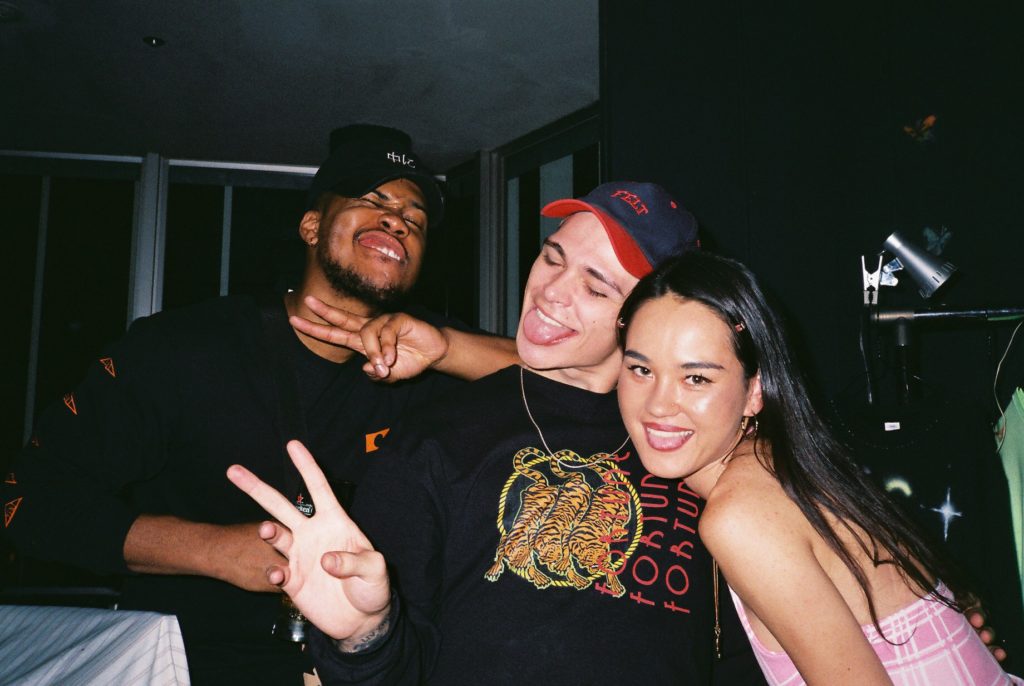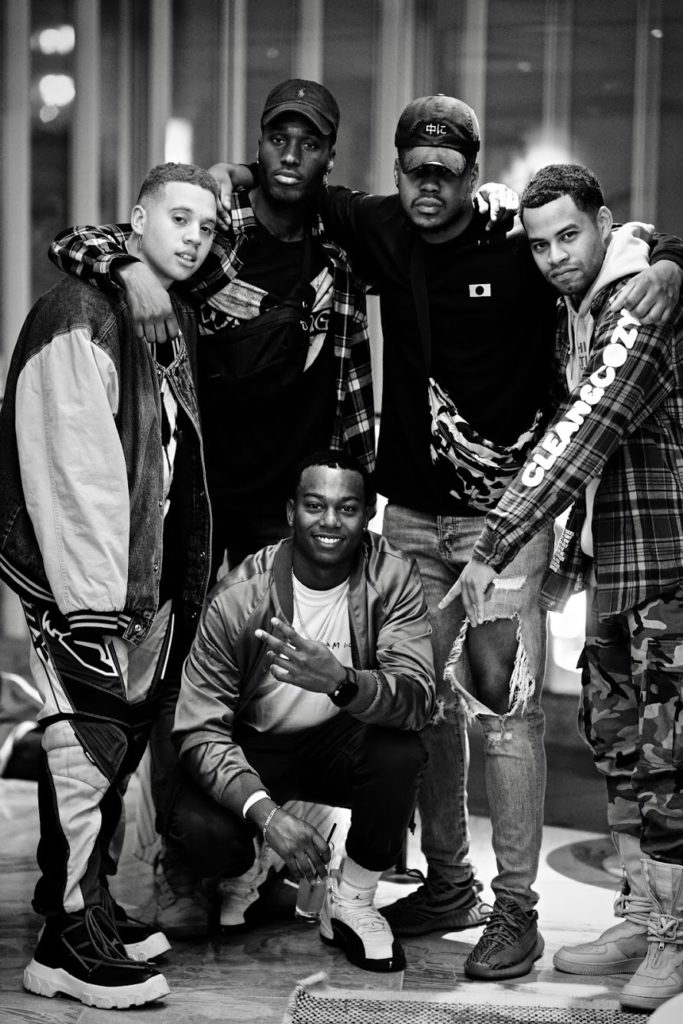 Tokyo Love Hotels is a culture & art night created by my friends Robin and Kalin. With local brand popups, experiences, live performances, exhibitions and DJs, Love Hotels creates a genuine and laidback experience of Tokyo culture for anyone to enjoy. I was lucky enough to DJ for Vol. 3 of Love Hotels, and it was my first time DJing at Sankeys in Harajuku. There was a great mix of international and Japanese guests with good music and good vibes. Robin even made a video game for the event – guests could win a free drink if they cleared each level of the game. If you are ever in the Tokyo area looking for a good party, Love Hotels is the party to go to. The next one is scheduled for December 22nd – hope to see you all there!
「Tokyo Love Hotels」とは、私の友人のロビンとカリンが主催を務めるカルチャーとアートを楽しむ夕方のイベントです。ローカルなブランドのポップアップや体験、ライブパフォーマンス、エキシビションとDJパフォーマンスなどで、Love Hotelsは誰でも楽しめるチルな空間を作り上げています。今回は原宿のSankeysでイベントは開催され、DJもさせていただきました。日本人とインターナショナルなゲストのミックスで、いい感じのパーティーでした。今回は、ロビンがLove Hotelsのビデオゲームも作ったんです!クリアした方にはフリードリンクがプレゼントされるという仕組みでした。次のイベントは12月22日なので、是非遊びに来てください♪
Ted Baker SS '19 and Holiday Collection Preview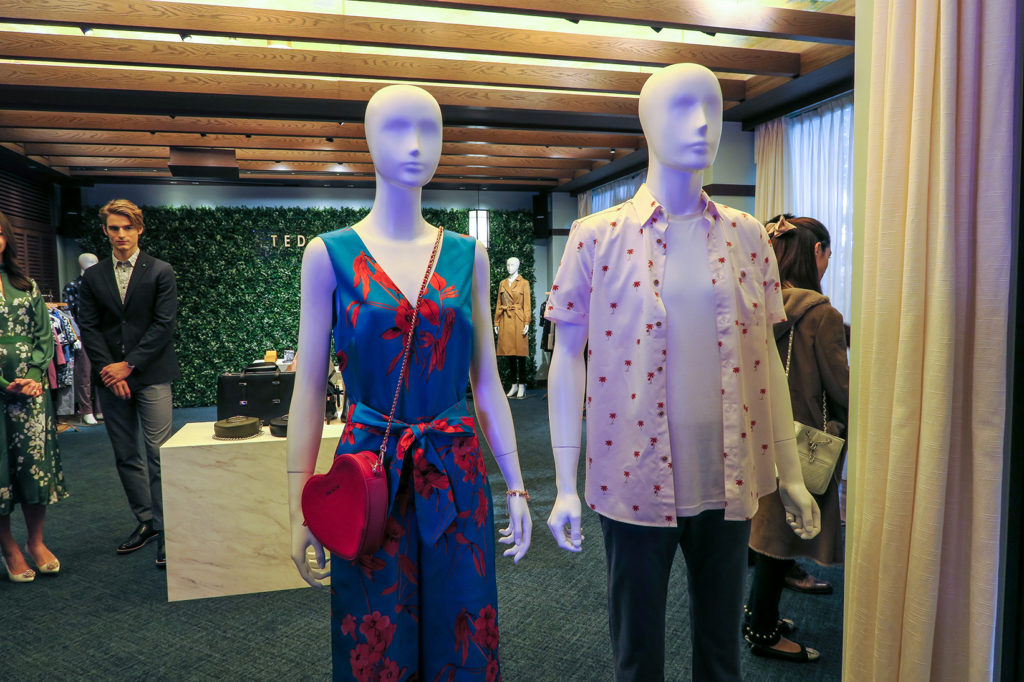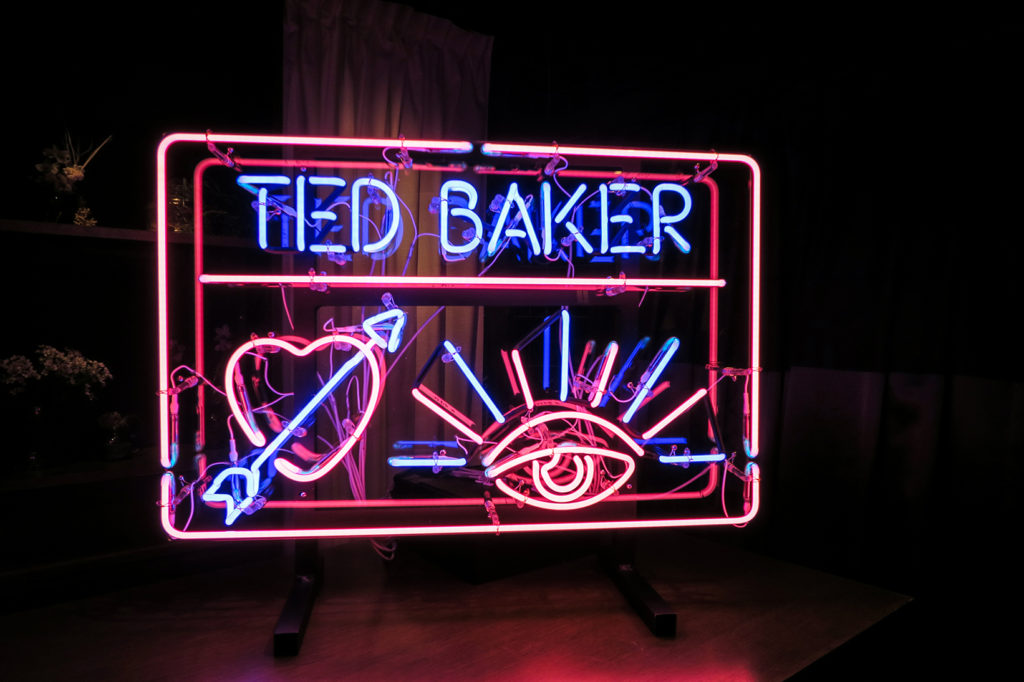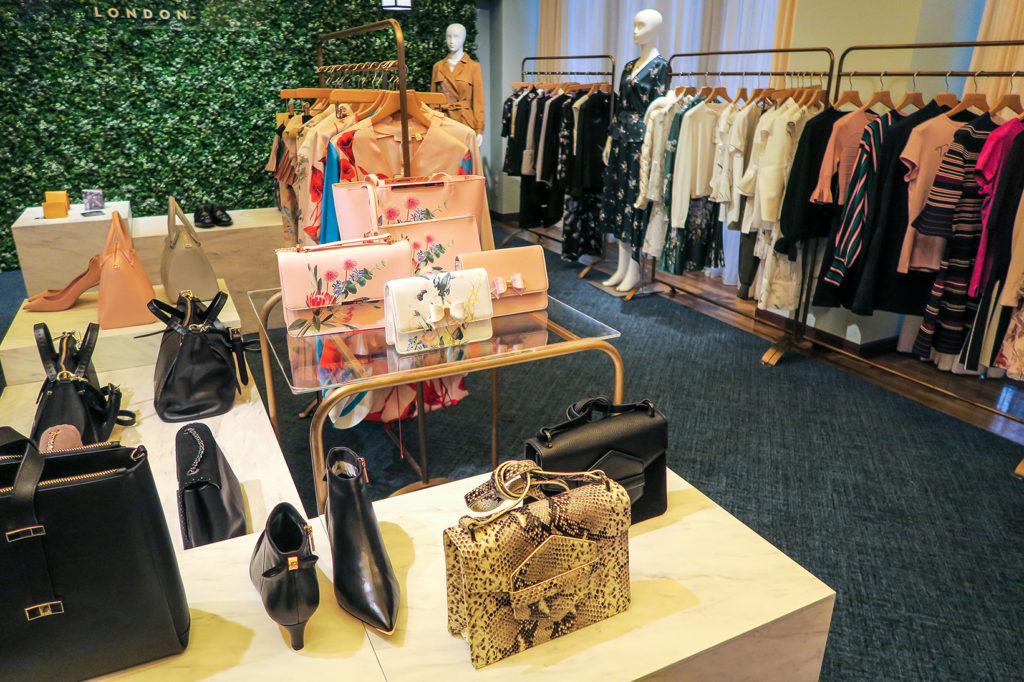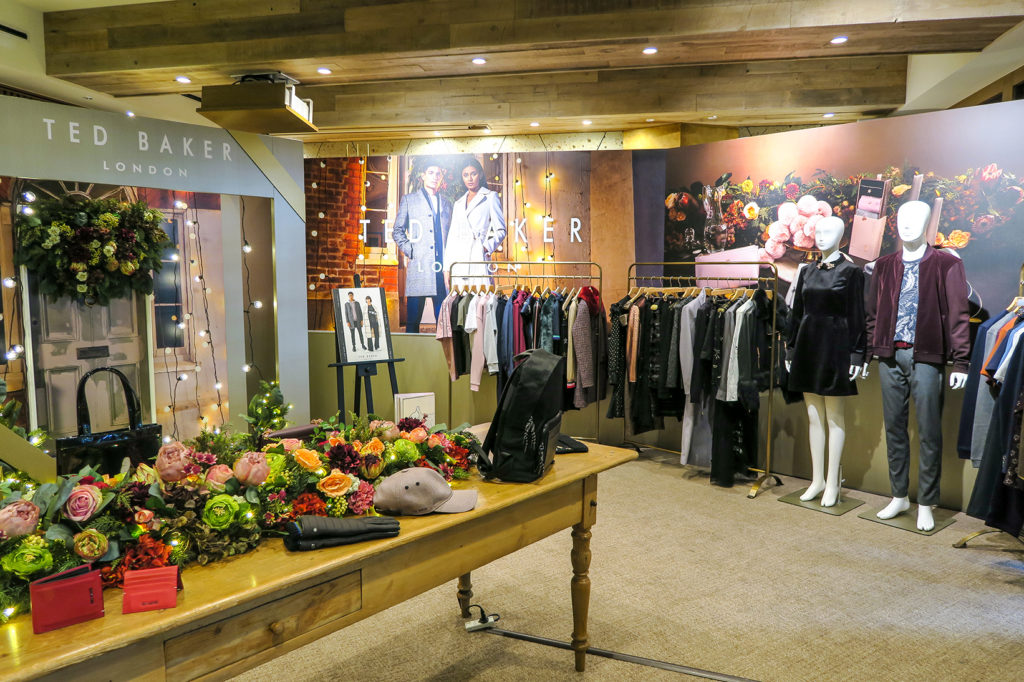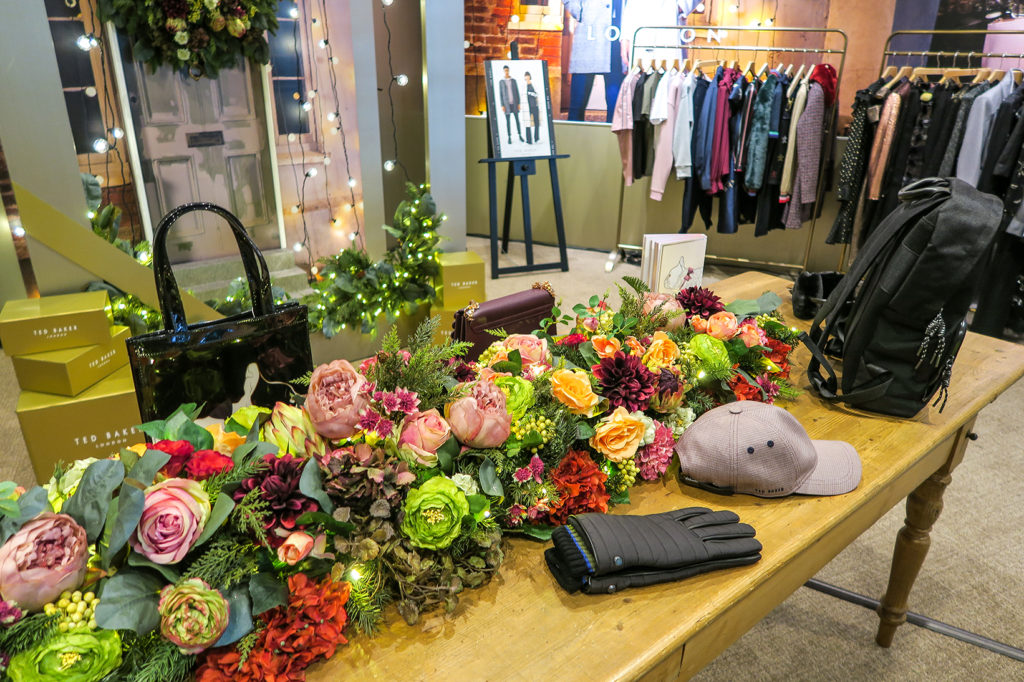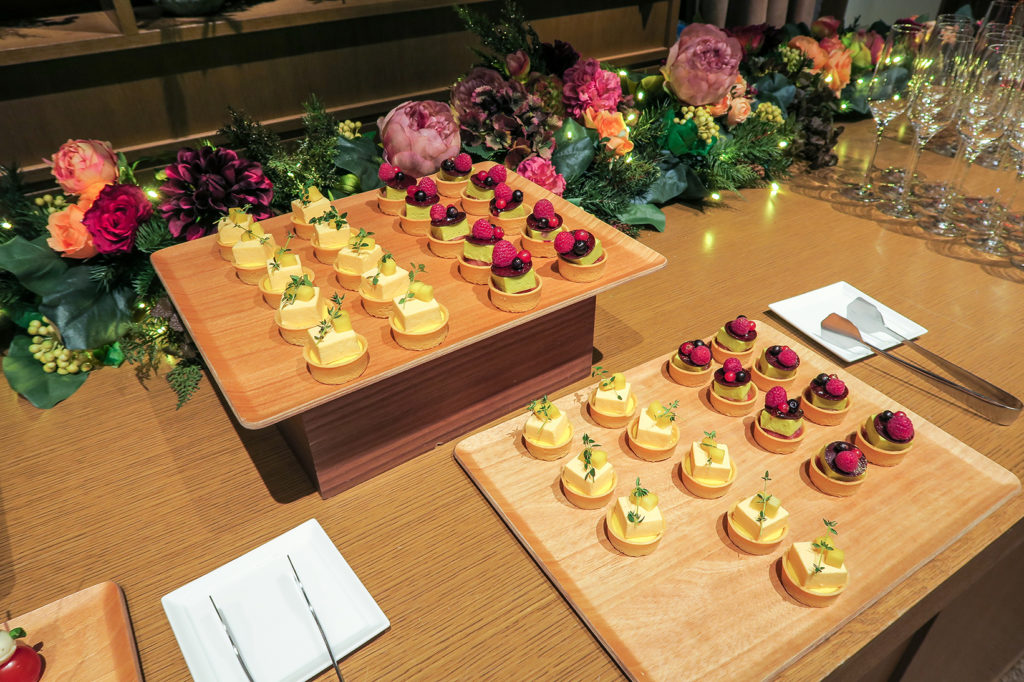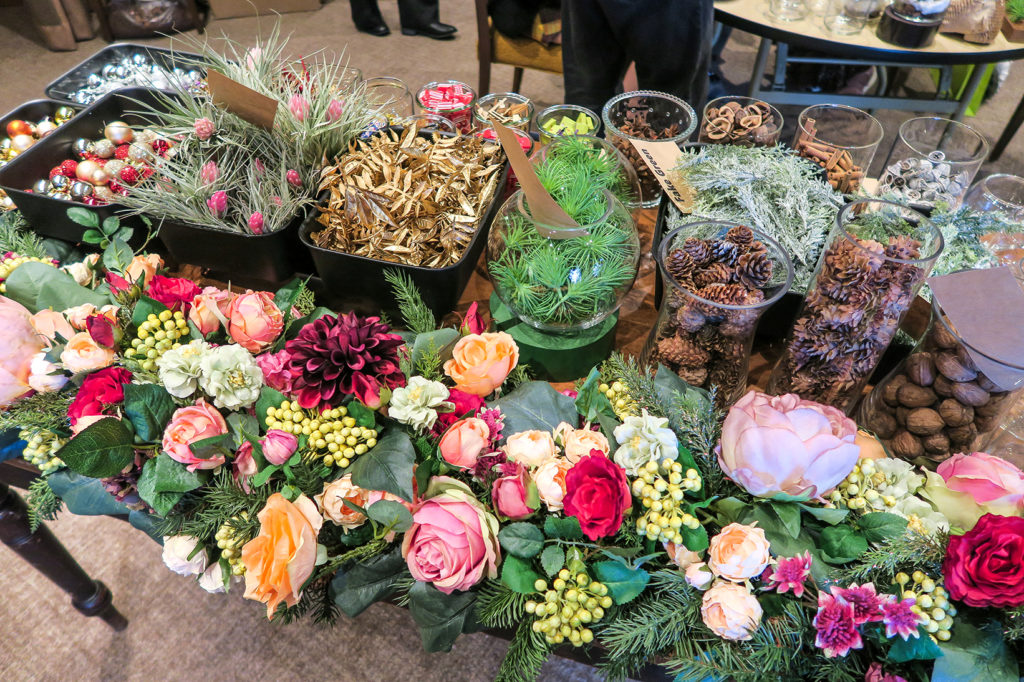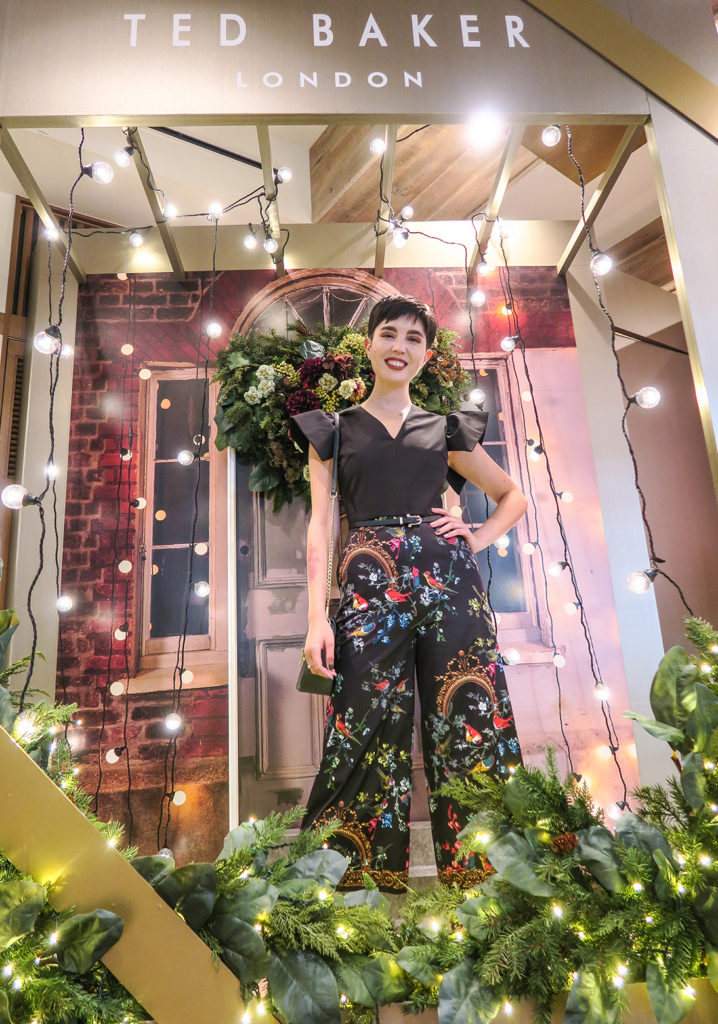 Ted Baker always present the most beautiful collection exhibitions of out of the many brands that I know. Their Spring/Summer 2019 collection, as well as their holiday collection (that is already available in stores), was the epitome of festive. The first floor displayed the colorful SS'19 collection with hors-d'oeuvres to match; the second floor sparkled in Christmas decor with a DIY table set up for guests to create their own custom Christmas globe. While most press previews or collection exhibitions are mostly about viewing the collection, I love how Ted Baker goes out of their way to have guests be more involved and have a chance to take something back with them. Thank you always for your generous hospitality, Ted Baker!
テッド・ベーカーは毎回素晴らしいコレクションの展示会を開催するので、今回も楽しませていただきました。2019年SSコレクションと今季のホリデーコレクション、両方とも華やかでこれからのシーズンが楽しみになってきました。2階に展示されていたホリデーコレクションのフロアには、クリスマス仕様のオブジェをDIYすることもできました。ガラスのブローブに好きな飾りやスタッフィングを入れ、完成!他の展示会ではあまり見かけないDIYステーションは、毎回テッド・ベーカーの展示会で楽しみにしています。いつもお招きいただいてありがとうございます!
Chloé Ginza Christmas Collection Launch Party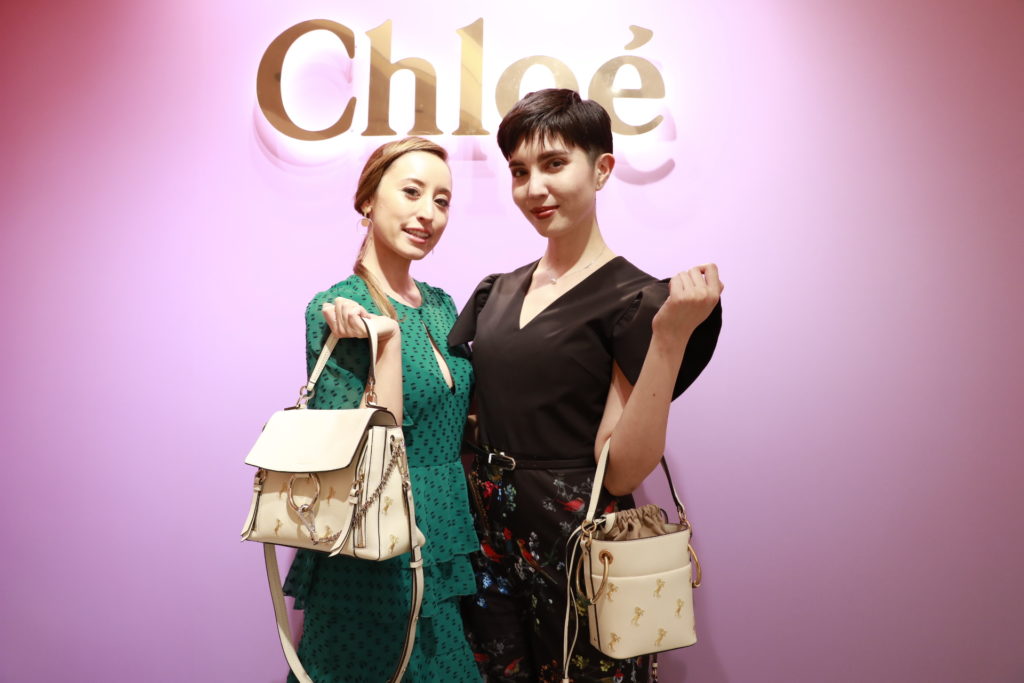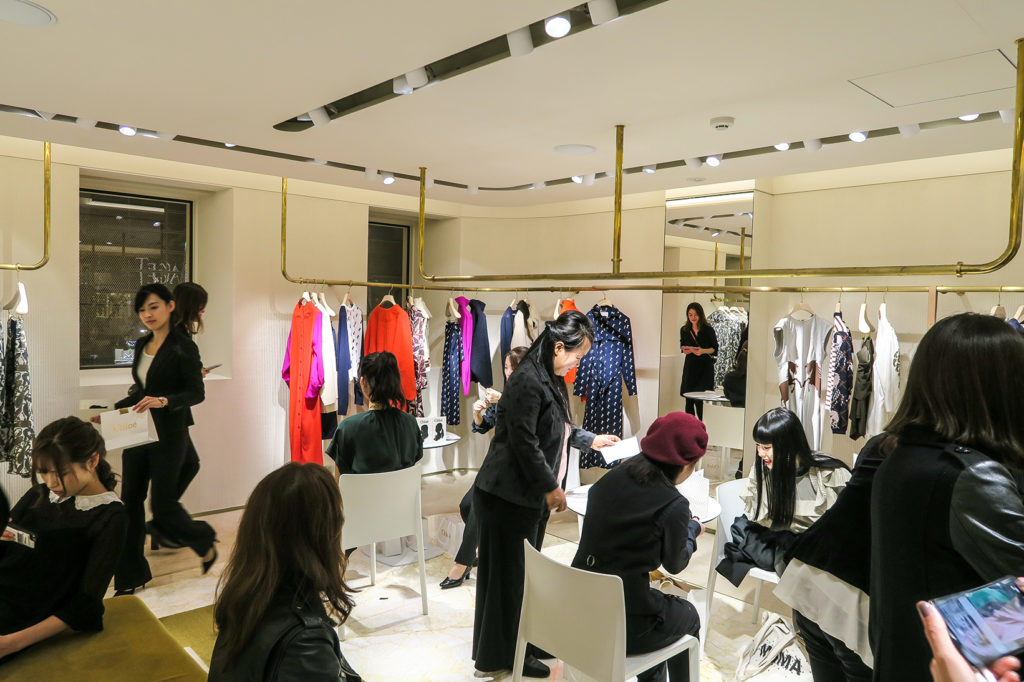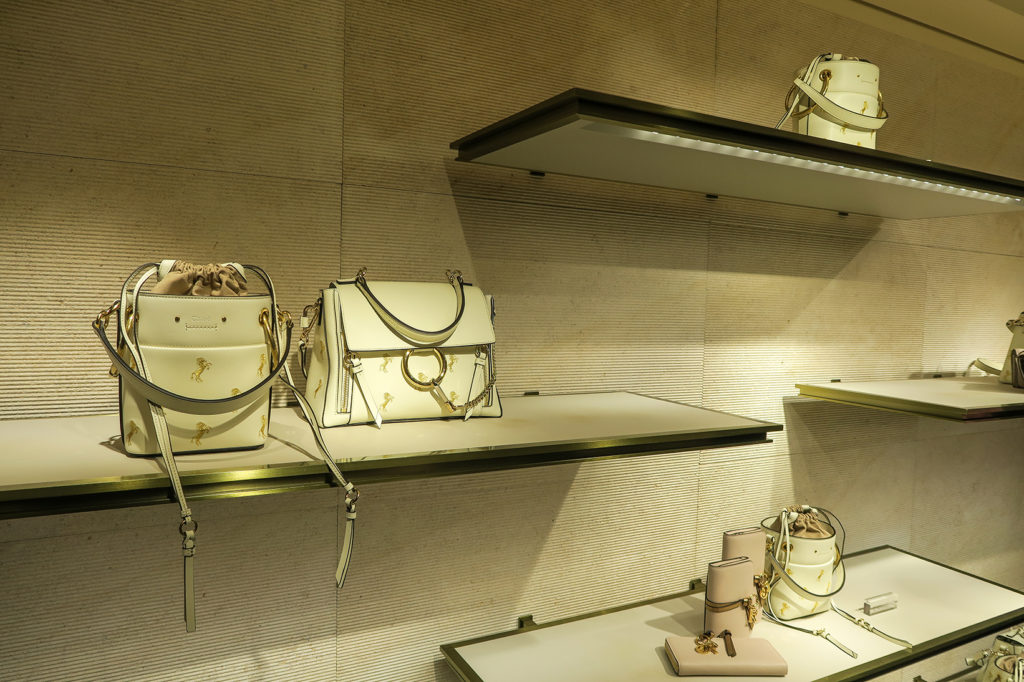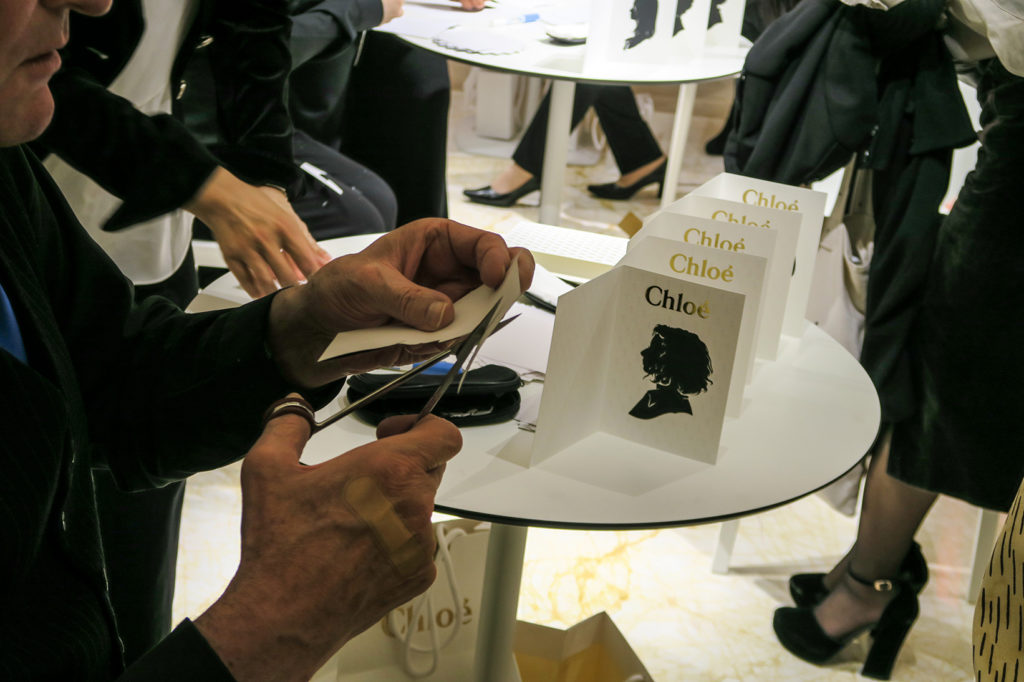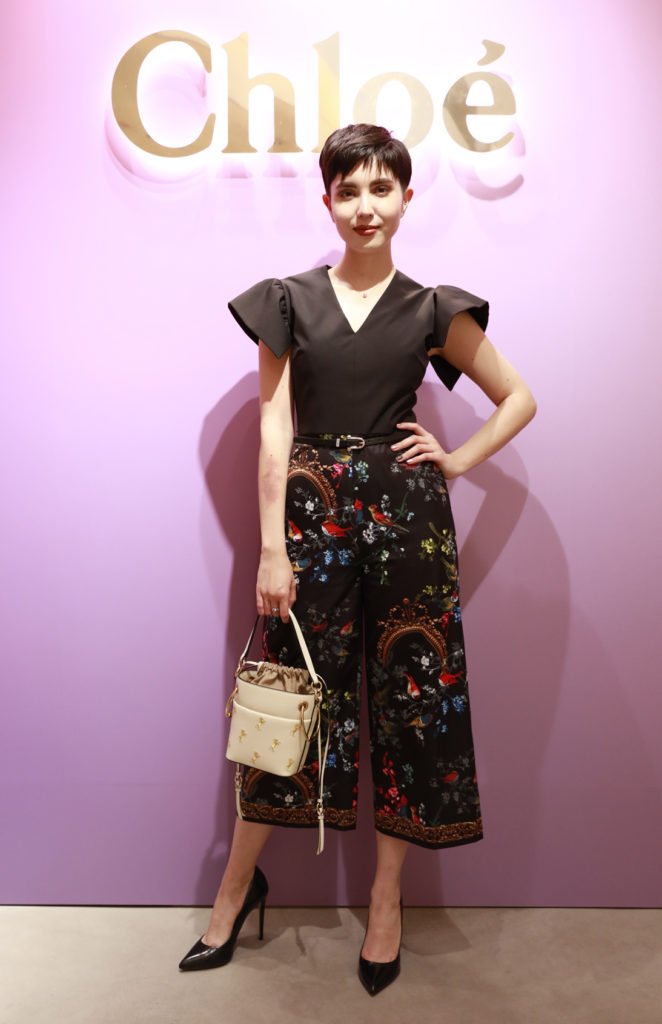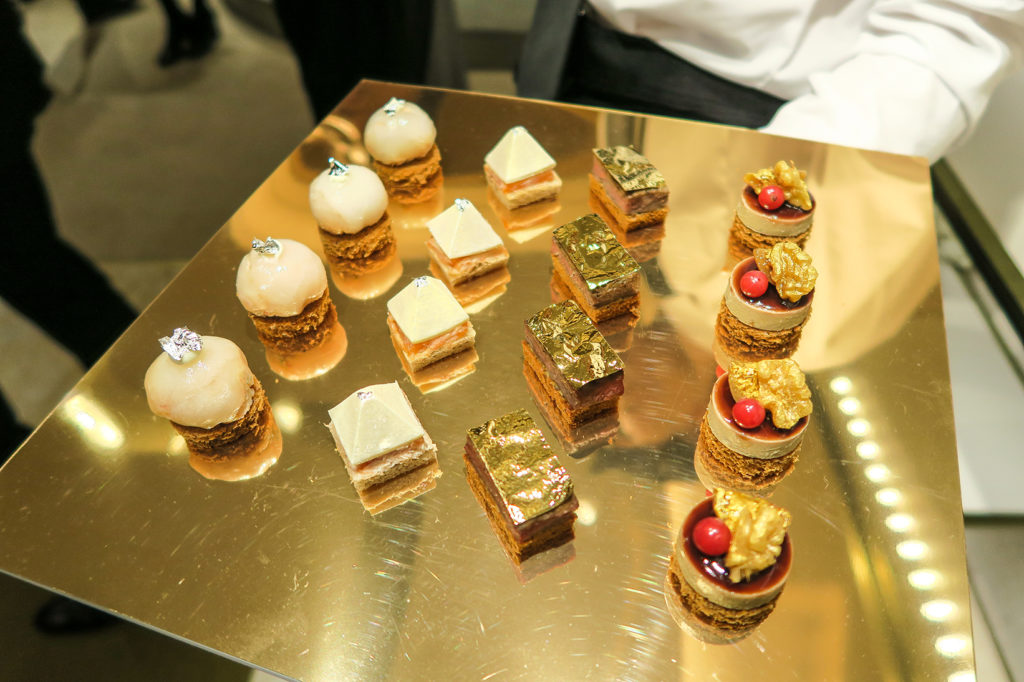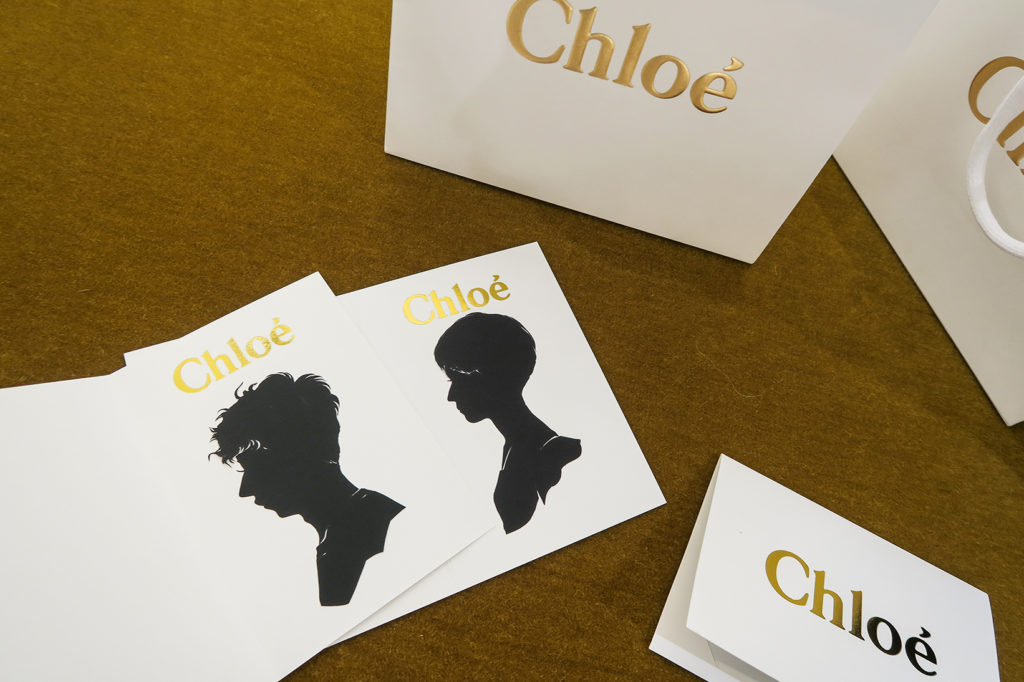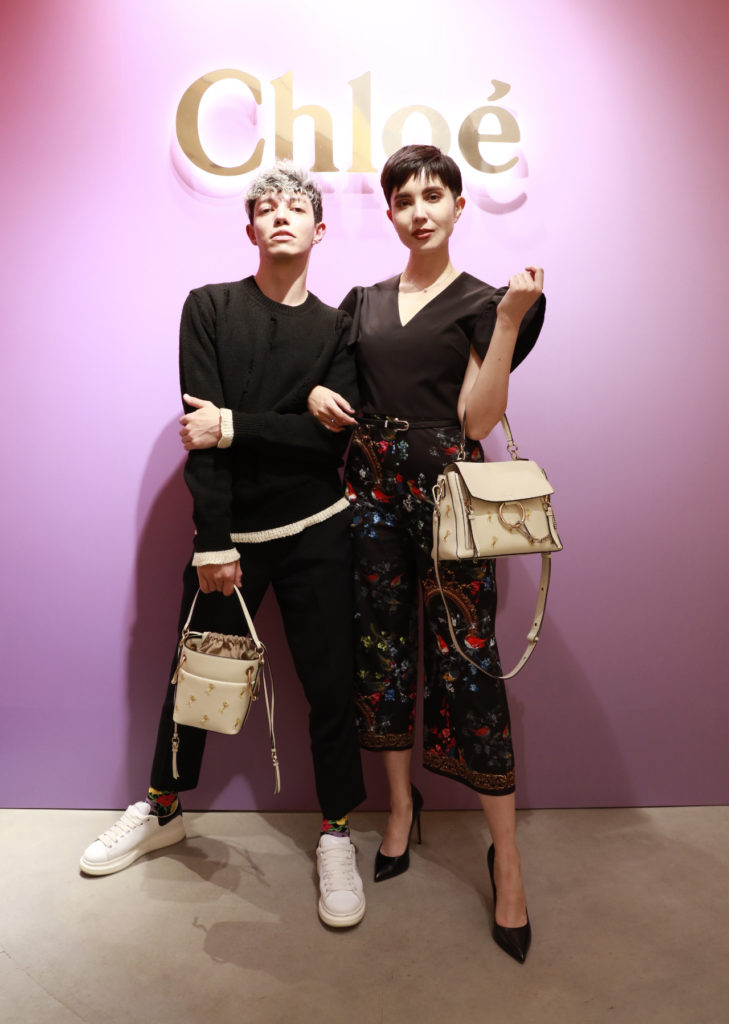 This was my first time attending a Chloé event, and it was lovelier than I imagined! In celebration of the launch of their Japan exclusive capsule collection, they held a cozy cocktail party at their location in Ginza. With beautiful  Chloé-themed desserts, champagne, and hand-made candy as souvenir, it was easy to feel the holiday spirit at the party. To top it off, guests were able to have their silhouette portraits by skilled artists in a matter of minutes. My friend Junior and I had ours done at the same time, and were we in for a lovely surprise! I was so shocked at the amount of detail put into these silhouettes with just paper and scissors. It was perfectly matched with the clean design and detailing of the capsule collection. Thank you Chloé Ginza for having us!
日本限定カプセルコレクションの発売を祝して、Chloéは銀座路面店にてパーティーを開催しました。初めてのChloéのイベントは、やはり予想以上の可愛い空間でした!Chloéを代表する馬の形をしたキャンディーや、カプセルコレクションをイメージした白とゴールドのスイーツが提供されました。そして、2階のスペースには、シルエットポルトレートを作ってもらうこともできました!アーティストが紙とハサミだけを使って、横顔のプロフィールを手際良く切ってくれる。初めてやってもらったので、髪の毛やまつ毛などの細かいディテールまで作れることに感動しました。このようなスーベニアを持ち帰りできるのは、ゲストにとって嬉しいことです。ホリデー感満載の素敵なパーティーとコレクションでした!
Jason of Beverly Hills Cocktail Party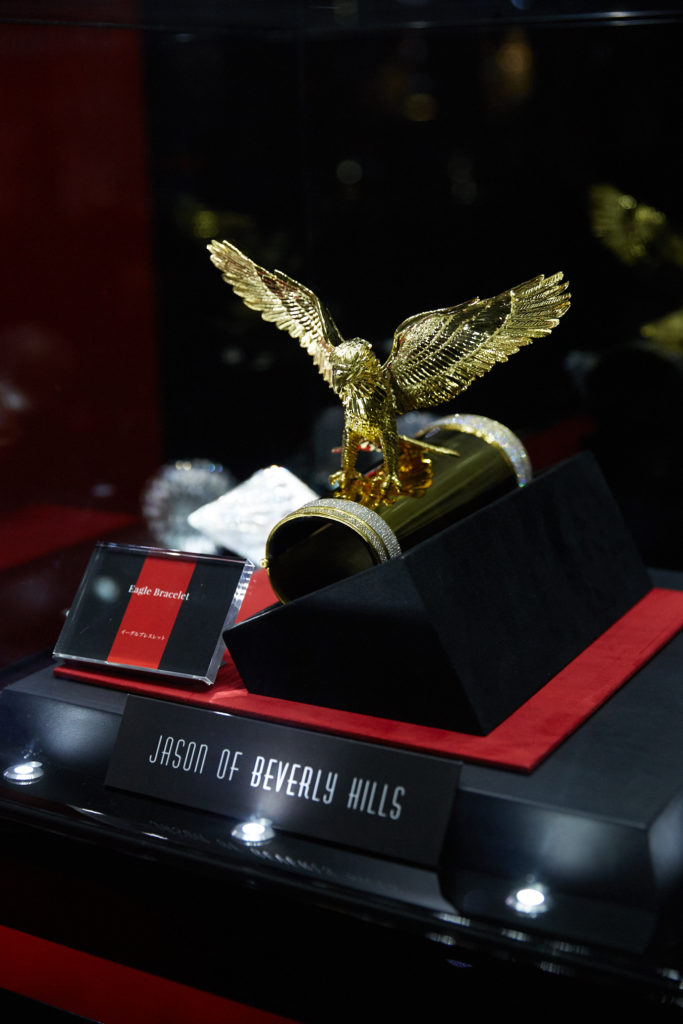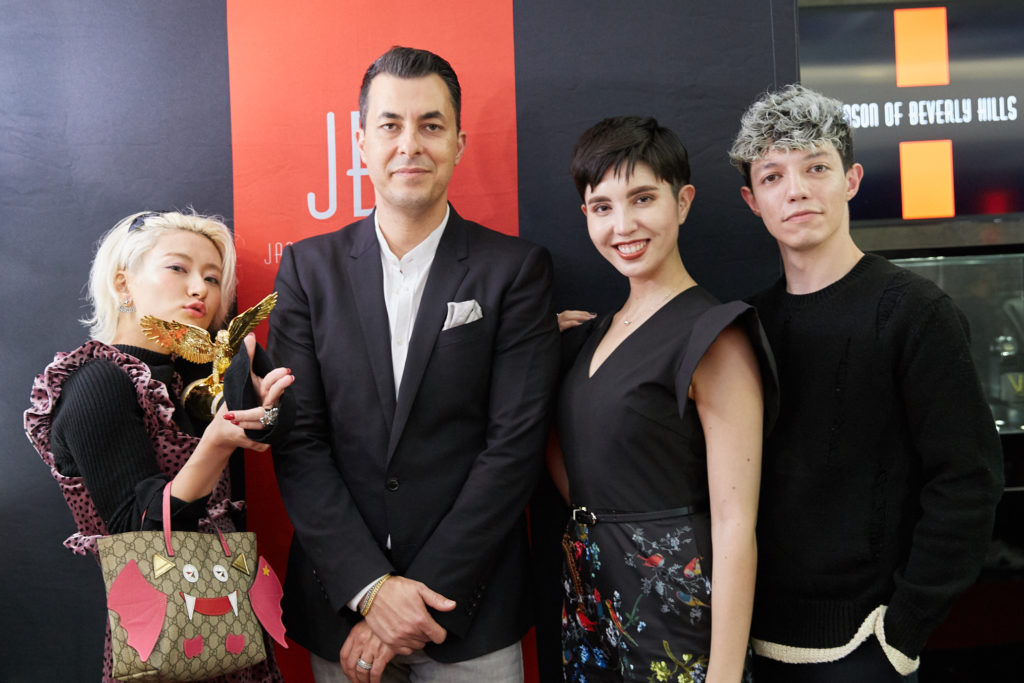 To commemorate the production of the 2018 FIFA World Cup champion ring, Jason of Beverly Hills hosted a cozy cocktail party at their Ginza location. I wasn't able to take photos of the actual champion ring, but I hope you can tell how detailed the jewelry is. Every piece is made by hand, and it's always a treat to browse their jewelry and other accessories on display. Many thanks to Jason and his team for inviting me again!
記憶にまだ新しい2018年FIFAワールドカップロシア大会。ジェイソン・オブ・ベバリーヒルズは、本大会の勝者となったサッカーフランス代表チームのチャンピオンリングを制作権限を勝ち取りました。この栄誉あるリングの制作を記念し、日本初披露イベントを行う運びとなりました。ロサンゼルス発のジュエリーブランドを誇るジェイソン・オブ・ベバリーヒルズは、一つ一つのアイテムがハンドメイドされているので、いつ見ても美しいです。そして、創設者のジェイソンさんご本人にまたお会いできて本当に嬉しかったです!いつもお招きありがとうございます。
ARMANI Beauty "ARMANI BOX" Pop-up Store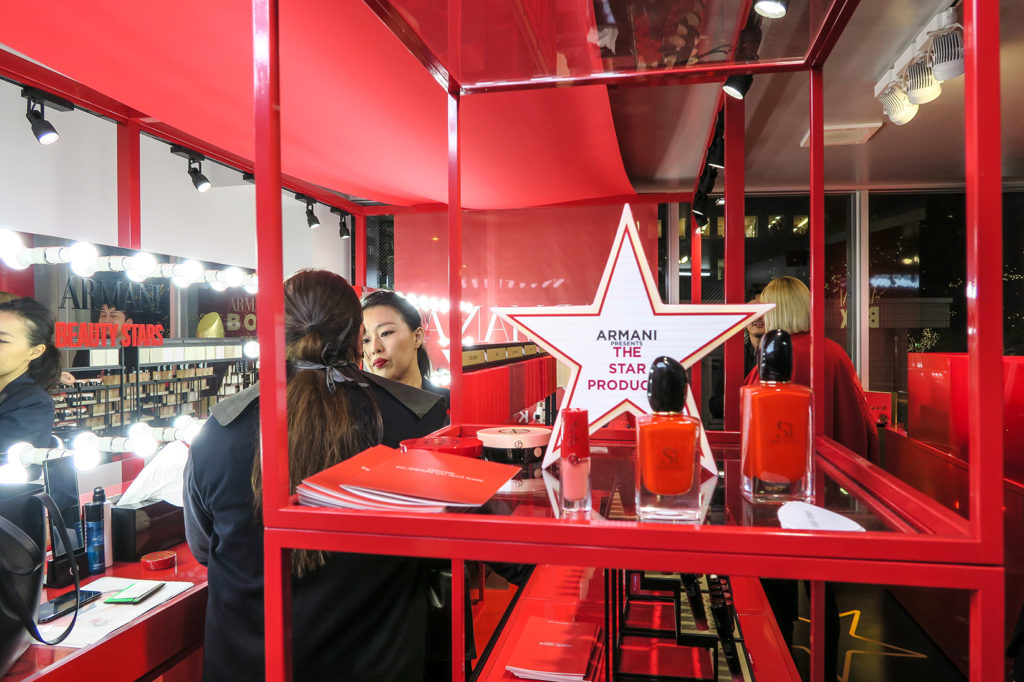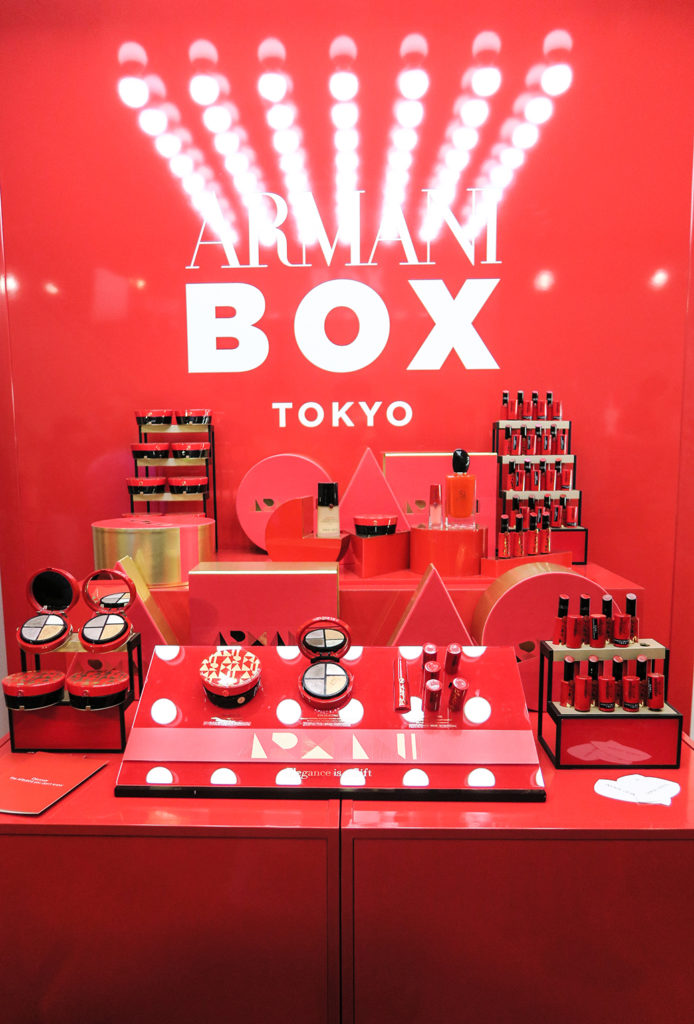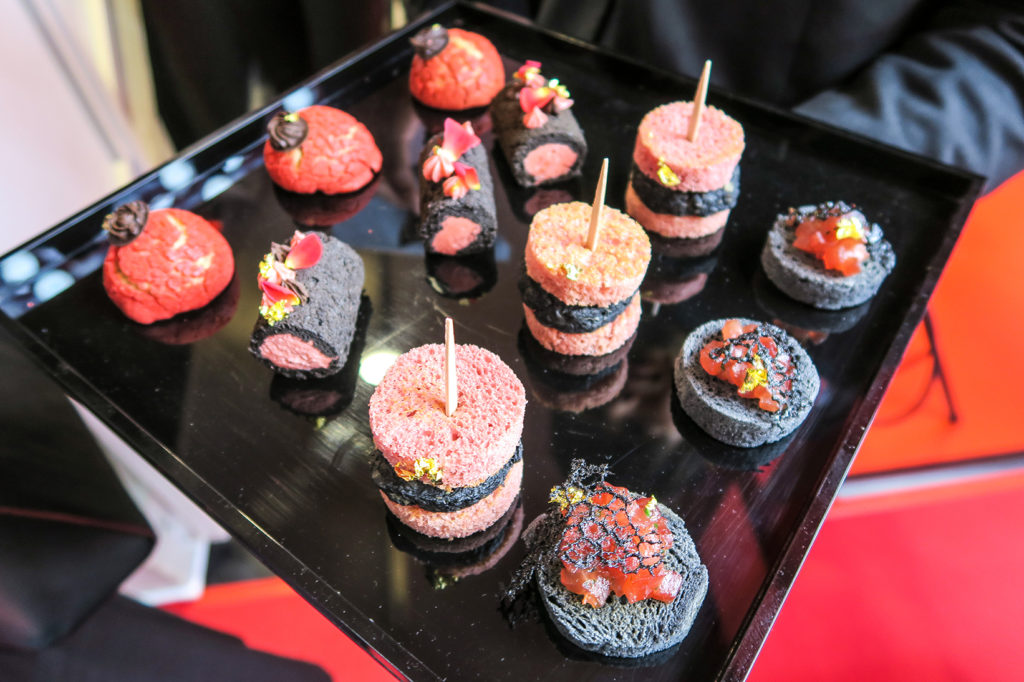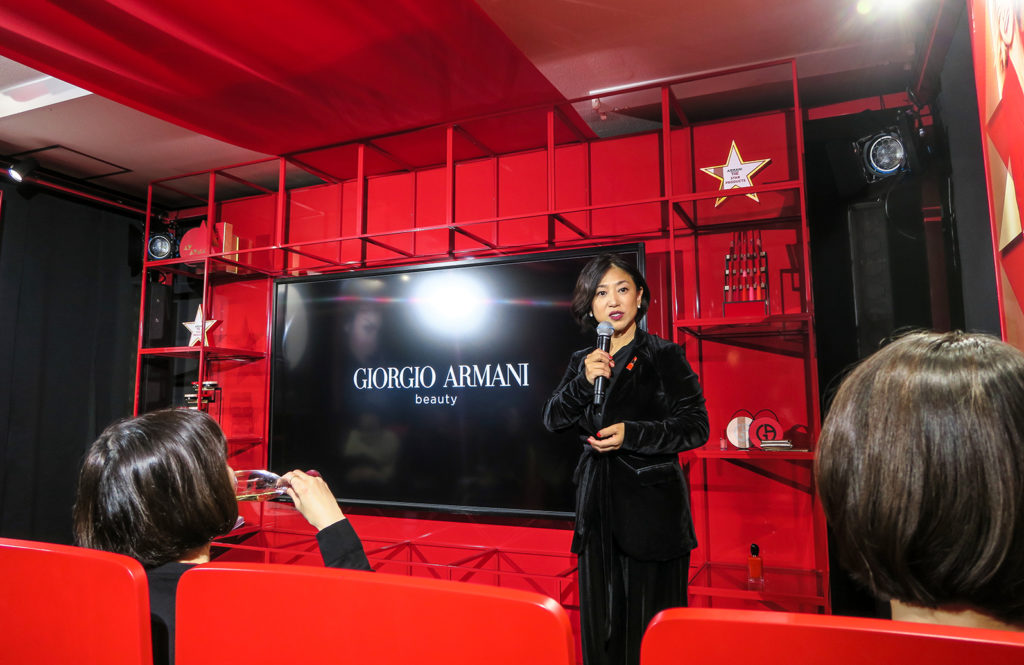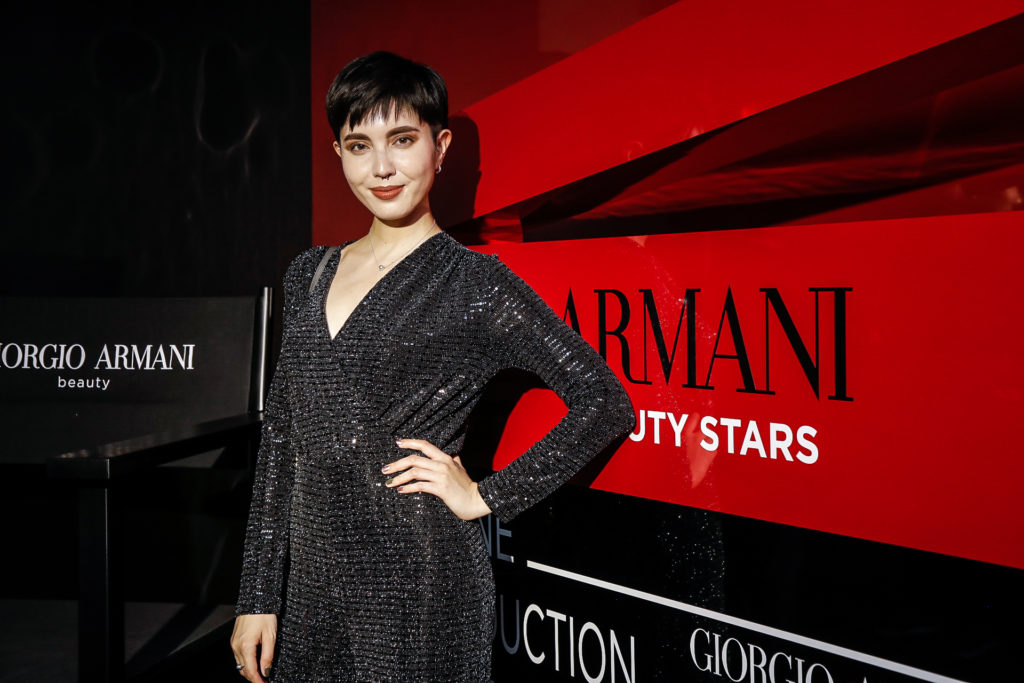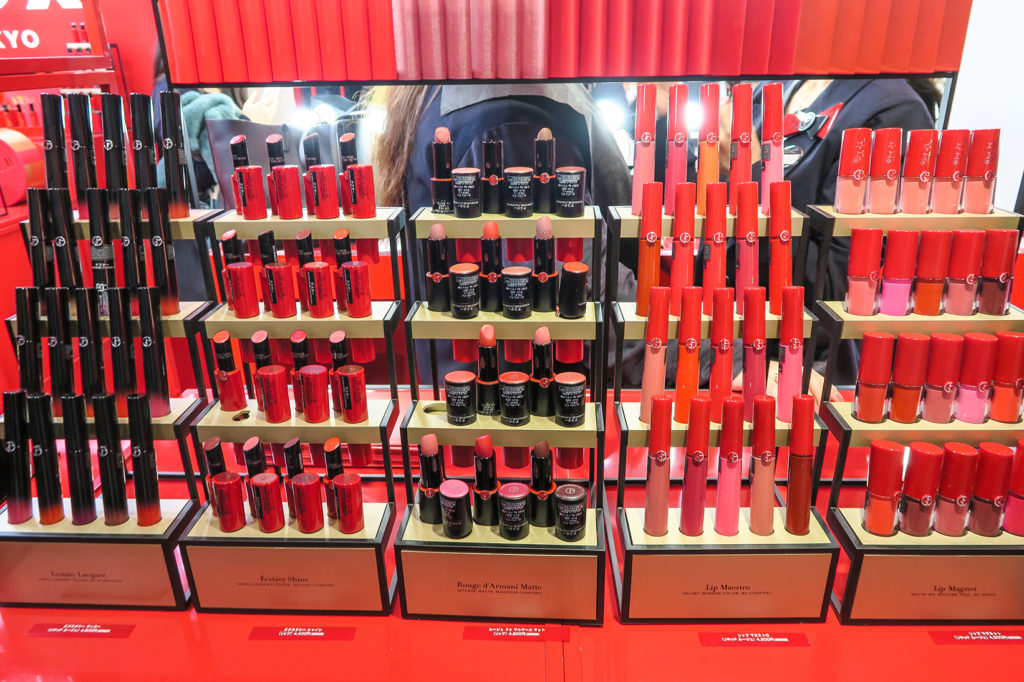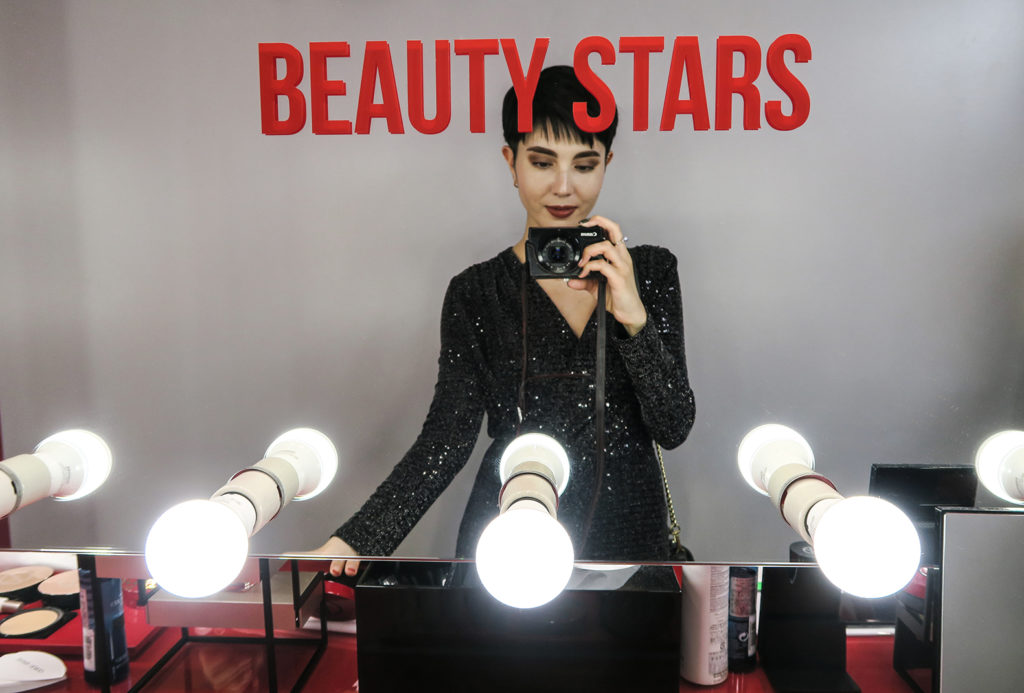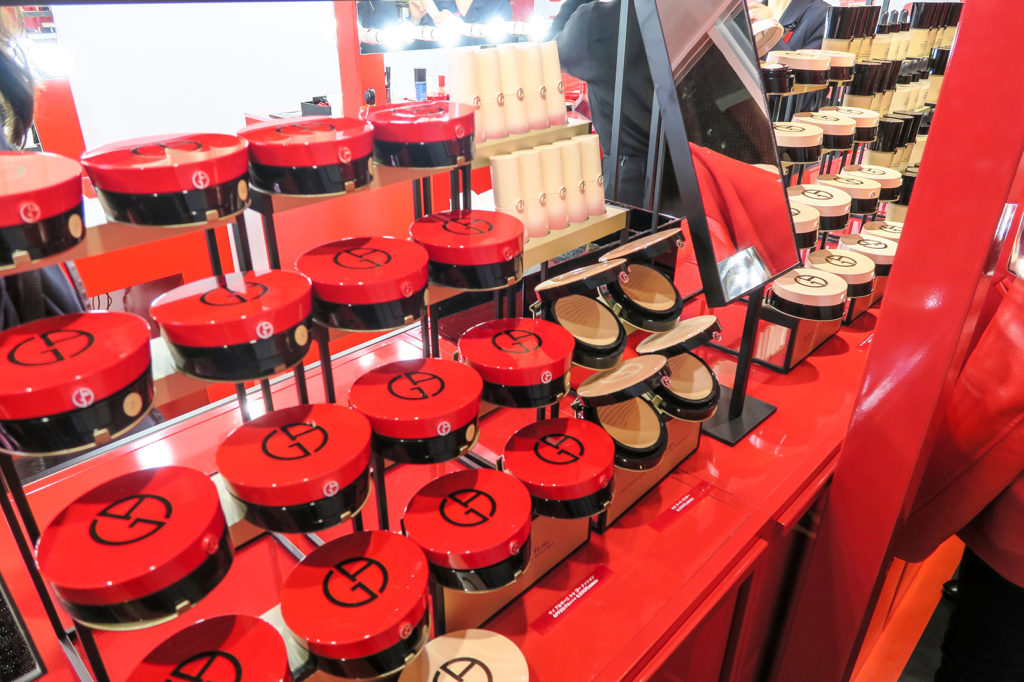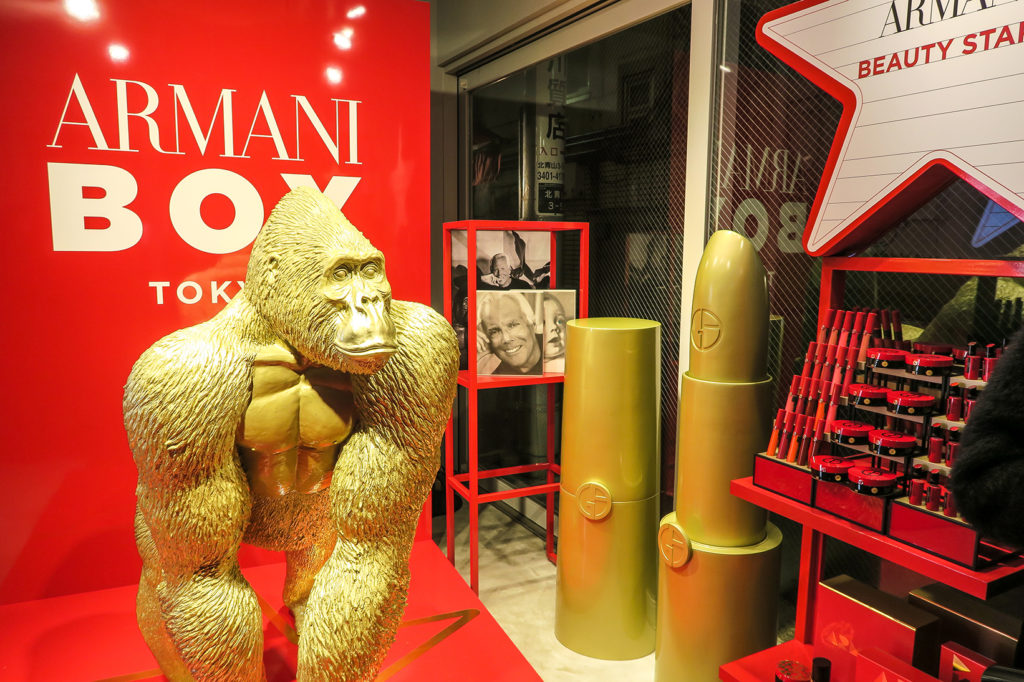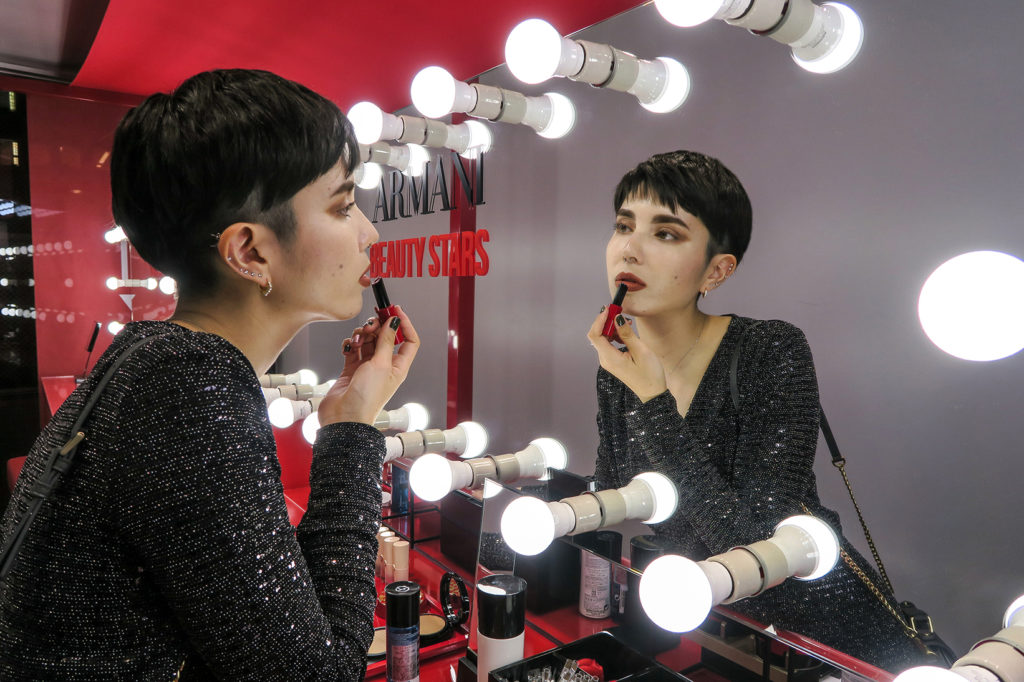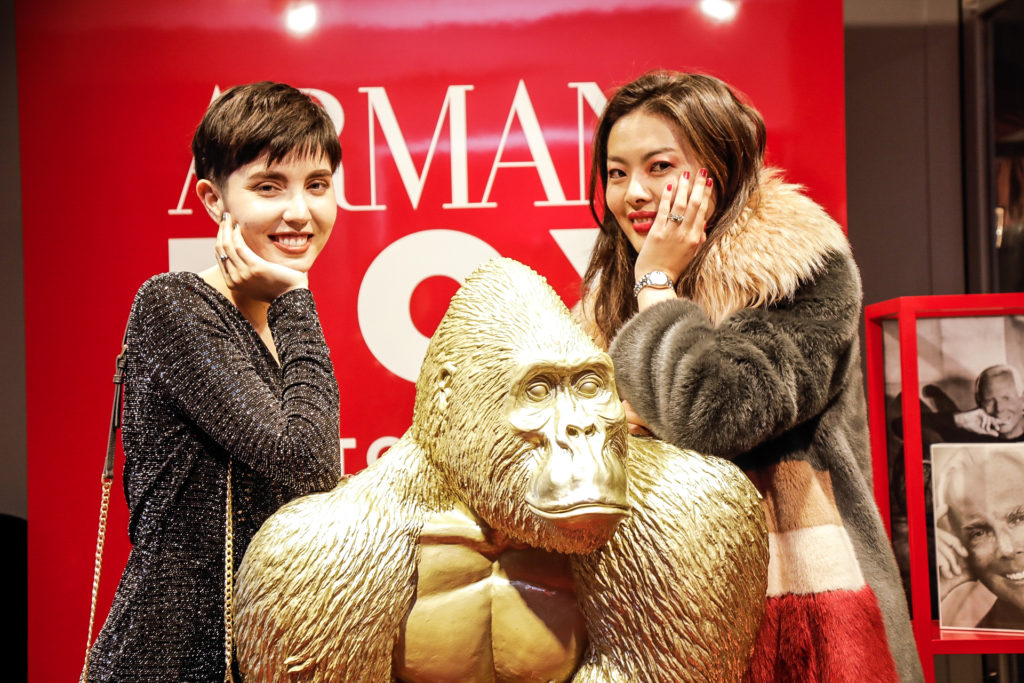 Giorgio Armani Beauty will have its ARMANI BOX pop-up in Omotesando until December 9th. I had the pleasure of attending the pop-up on opening day with the Cosmopolitan Japan team. I attended last year's cocktail party (read my blog post here), and this year's pop-up was truly divine in all senses of the word. The cinema theme that can be seen and enjoyed throughout the venue reflects Armani's love for movies. At the entrance, a giant gold gorilla welcomes guests – this gorilla is a replica of a black version that Armani has in his Milano residence created b an Italian artist. Also, the pop-up has an entire section for guests to try on the new products in front of a vanity very reminiscent of Hollywood glamour, and a fun photo booth to enjoy with friends. This is a great pop-up space for those who love makeup like me. And I'm a huge fan of Armani beauty products so I'm especially thankful for such a fantastic opportunity to visit the pop-up right after the opening ceremony!
ジョルジオ アルマーニ ビューティでは、表参道にてARMANI BOXと呼ばれるポップアップストアを12/9(日)まで期間限定でオープンします。実は去年の夏に、ARMANI BOXのカクテルパーティーに出席し、また今年のポップアップにお誘いいただいてとても感激しました。このポップアップストアは、アルマーニレッドを基調にしたインテリアに映画をテーマにし、様々なコンテンツが用意されていました。エントランスでは、URIという名前のゴールドのジャイアントゴリラがゲストを迎えました。このゴリラは、アルマーニ氏のミラノの自宅にある黒のゴリラと全く同じサイズのレプリカで、マルカントニオ・ライモンディ・マレルバというイタリア人アーティストによるもの。アルマーニレッドとゴールドがメインカラーのこのポップアップは、ホリデーシーズンにぴったりだなと思いました。メイクを試すヴァニティーや、友達と楽しめるフォトスペースもあるので、メイクを楽しく体験できるポップアップになっています。
DIOR Mens Collection Preview Party @ Telecom Center Building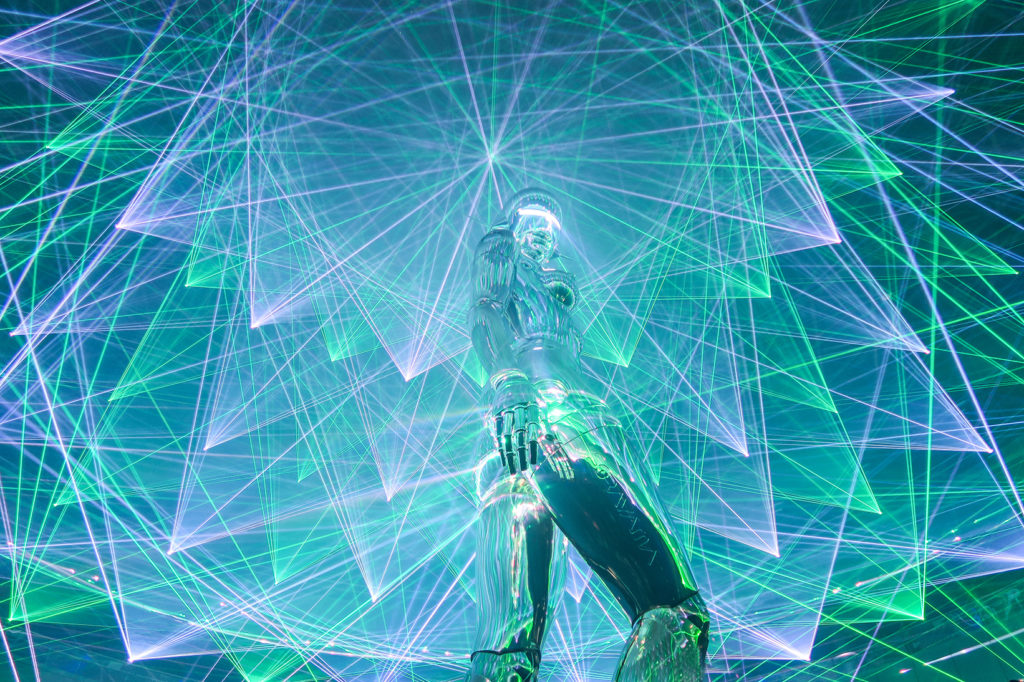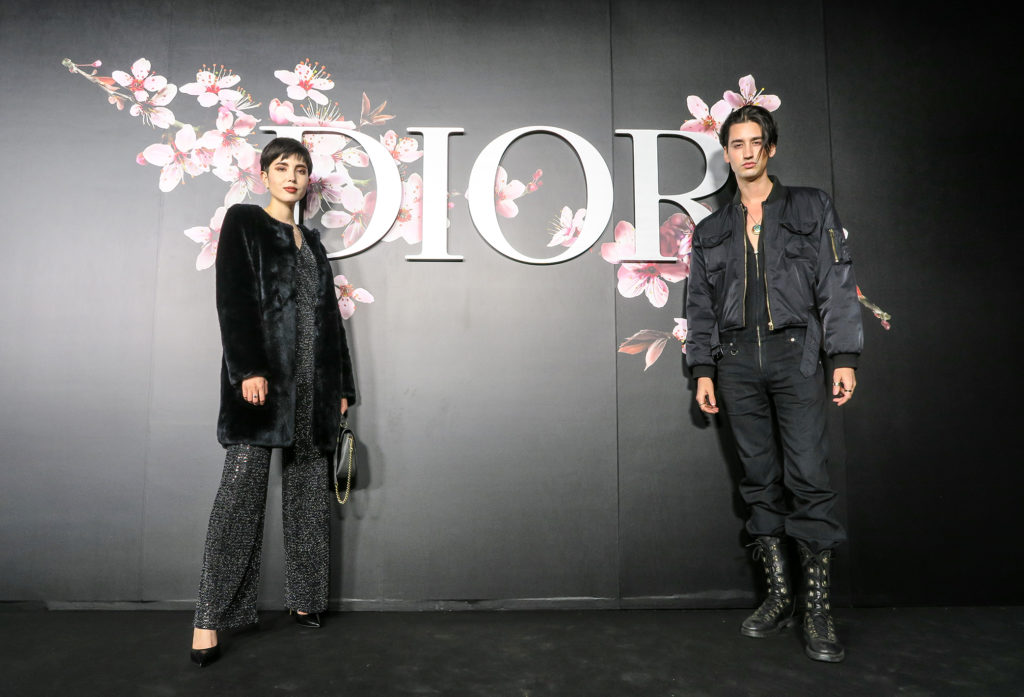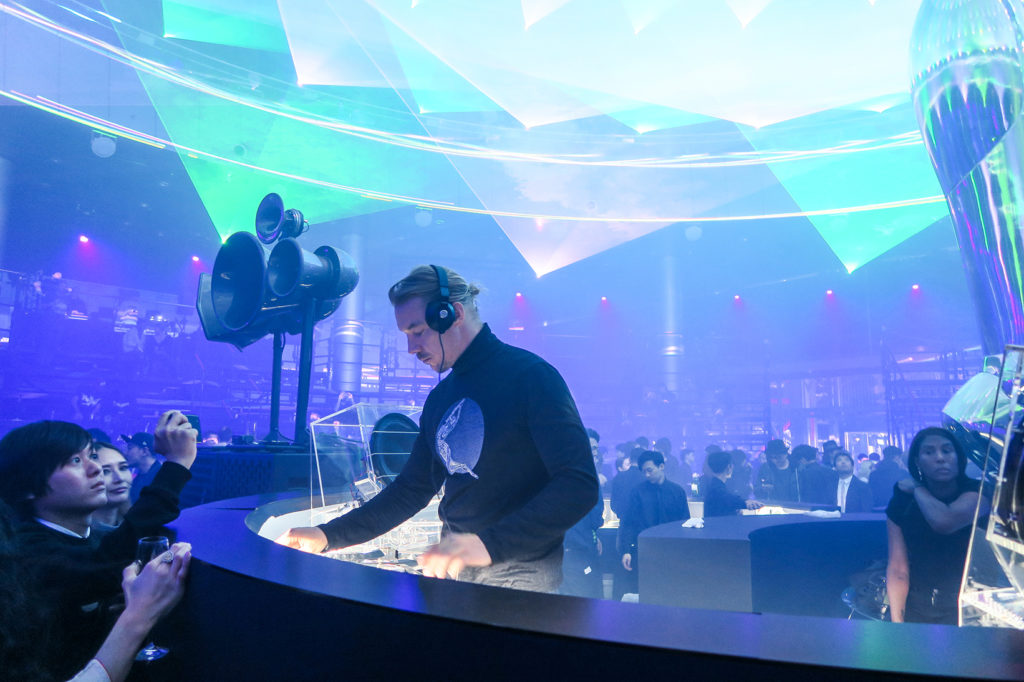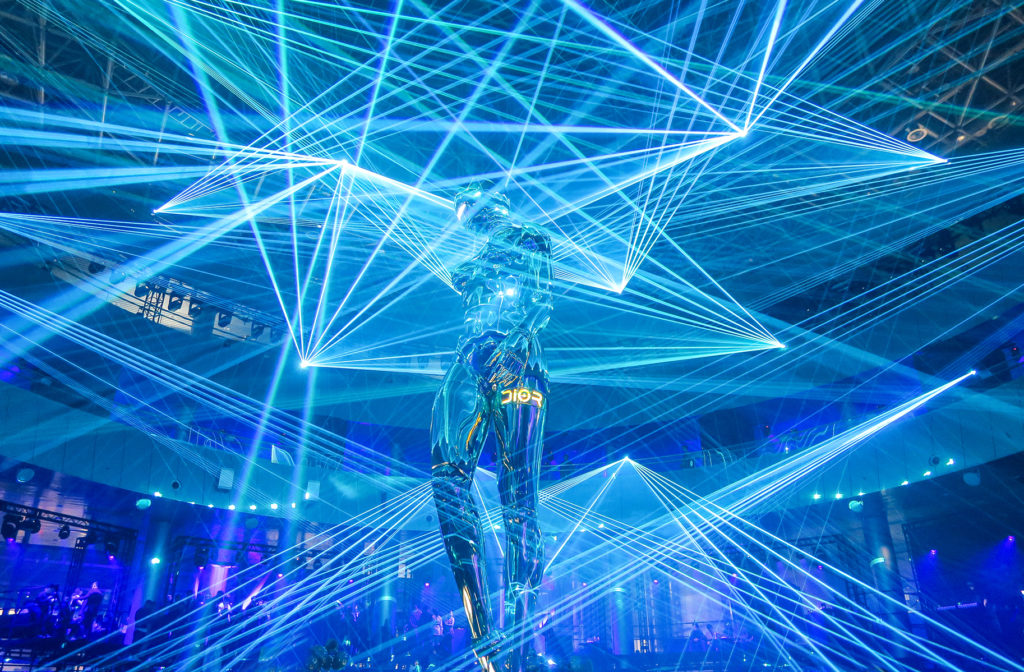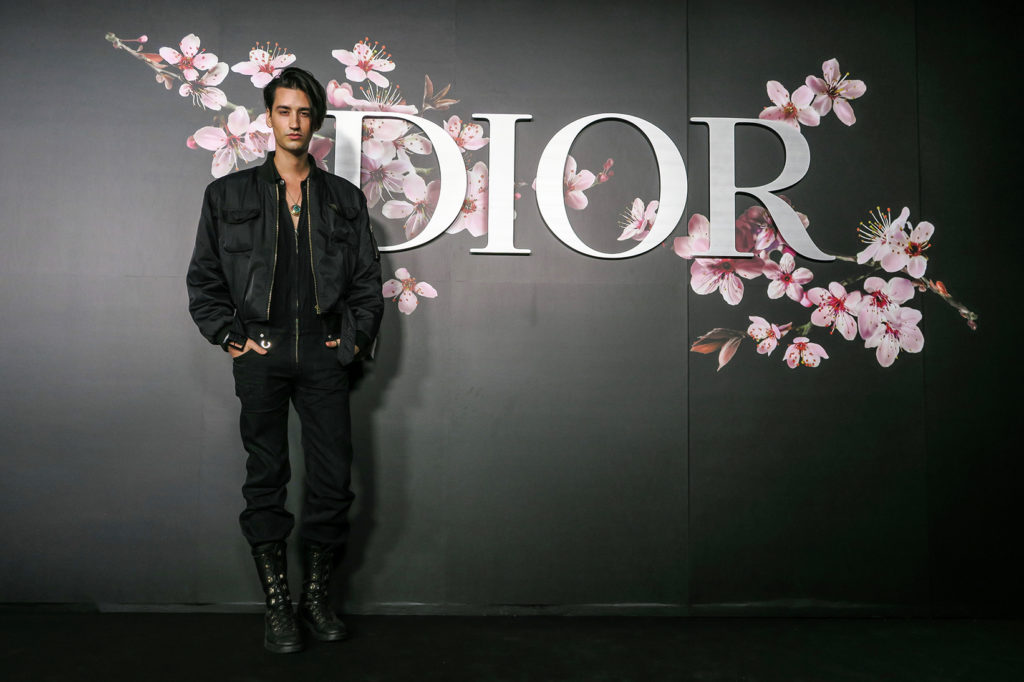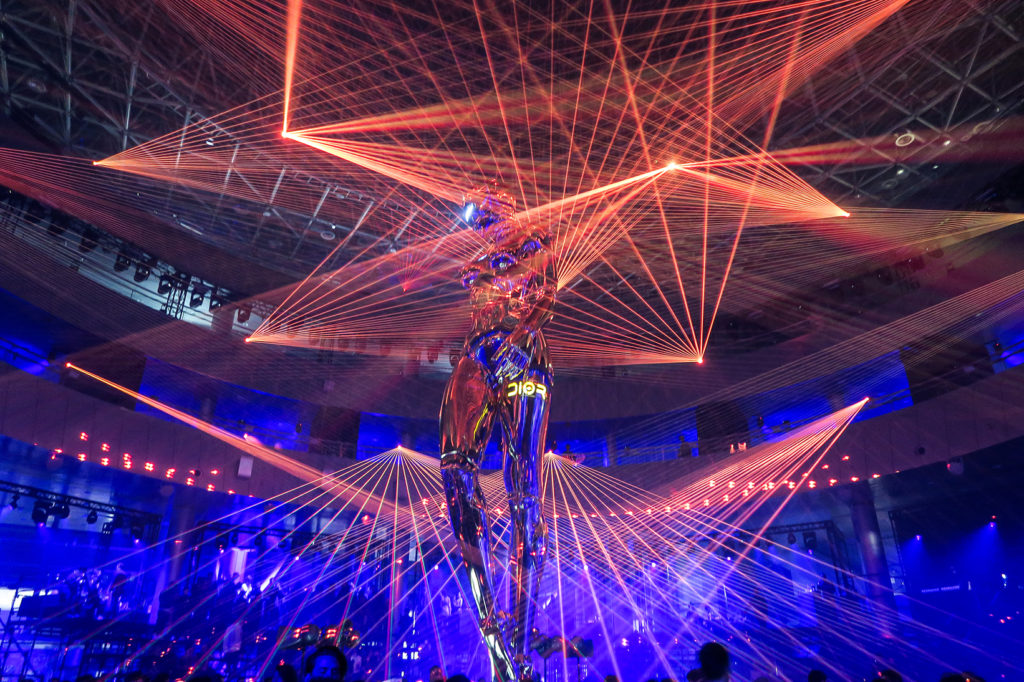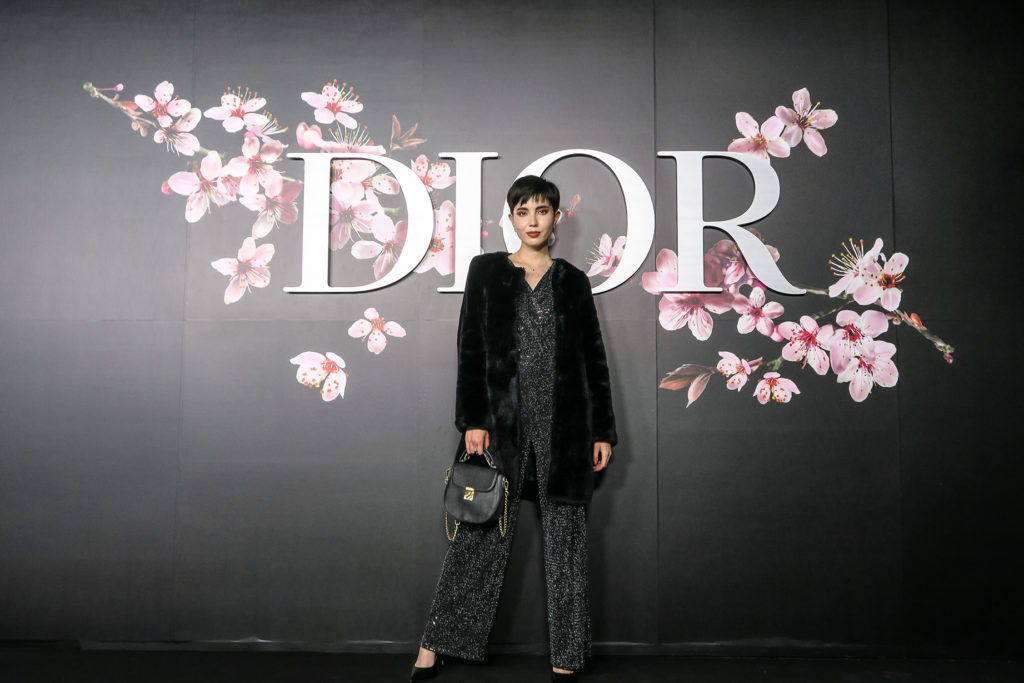 DIOR took their men's fashion show to Tokyo this season, showcasing Kim Jones' collection at the Telecom Center Building. I was lucky enough to attend the after party with my friend Robin, where over 800 people were in attendance. Upon entrance, guests were immediately welcomed by an enormous female robot statue designed by Hajime Sorayama, a Japanese artist specializing in buxom robots, superheroes and Hollywood sirens. While the atmosphere was unlike anything I've ever seen before, I was also very happy to see so many familiar faces at the party. And it seems like DIPLO performed at PLUSTOKYO in Ginza for the after-after party! Thank you so much DIOR for a fabulous Friday Night of festivities! Check out this article by The Cut for more on the party!
4年ぶりにDIORのアフターパーティーに行って来ました!今回はキム・ジョーンズ氏が手がけたメンズコレクションのお披露目ファッションショーが東京で開催されました。しょー終了後に、豪華なアフターパーティーが同会場で開かれました。会場入ってすぐに目がいく巨大ロボットは、空山基氏による作品。800人ものゲストを迎えたこのパーティーは深夜まで盛り上がっていました。その後も、銀座で新しくオープンしたPLUSTOKYOで、DIPLOがアフターアフターパーティーに出演したそうです!一週間を締めくくる、本当に豪華なパーティーでした。パーティーについてもっと読みたい方は、こちらの記事をご覧ください。
Stay tuned for my December party report!