This is not a sponsored post. All thoughts and opinions are my own.
September was another busy month of events (but perhaps not as busy as August). The crispness of the fall season has arrived, along with various AW collection reveals. From beauty to music to fashion, I had the pleasure of attending or working for various events. I hope you enjoy this short but sweet party report for September!
9月もイベントが盛りだくさんの月となりました(8月とは比べものにならないけど!)。秋らしいカラッとした気候に移り、それに合わせて様々なコレクション展開もたくさんありました。美容から音楽、ファッションまで、色んなイベントやパーティーへの出席したり、お仕事で参加したりでき、充実した9月となりました。ちょっと短めだけど内容の濃いパーティーレポートを是非楽しんでください!
SHISEIDO POP UP "be an ARTIST MUSEUM" @ CASE B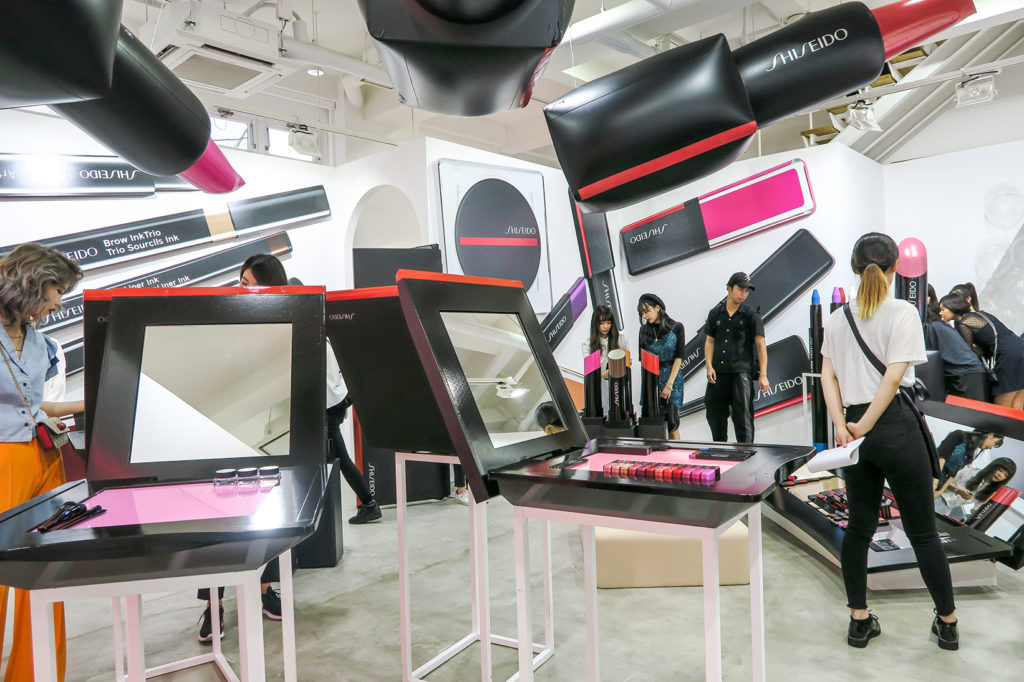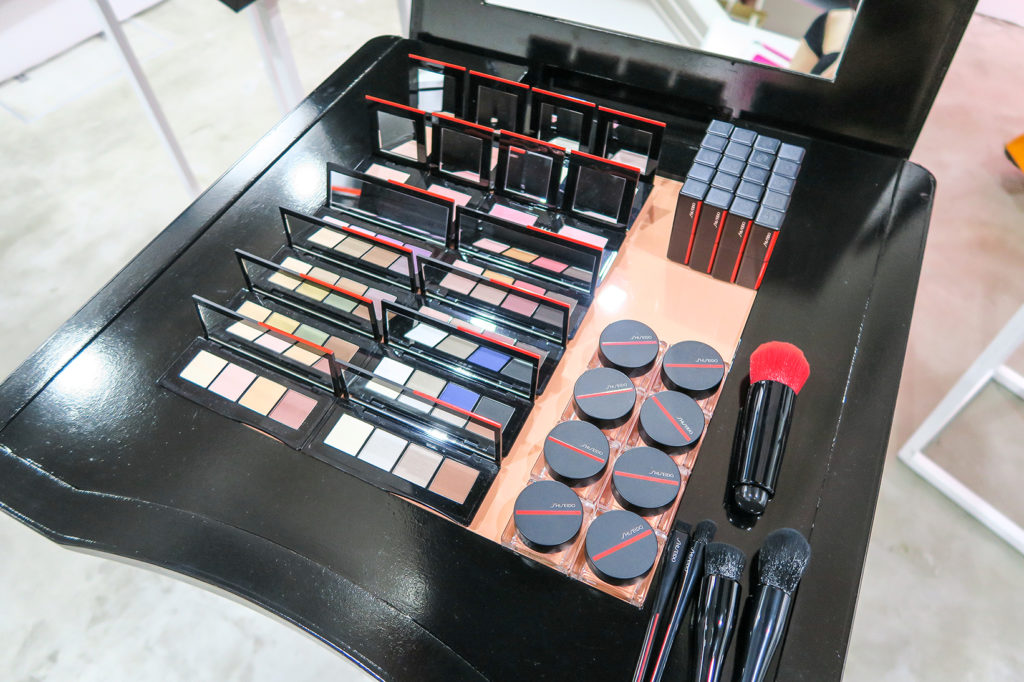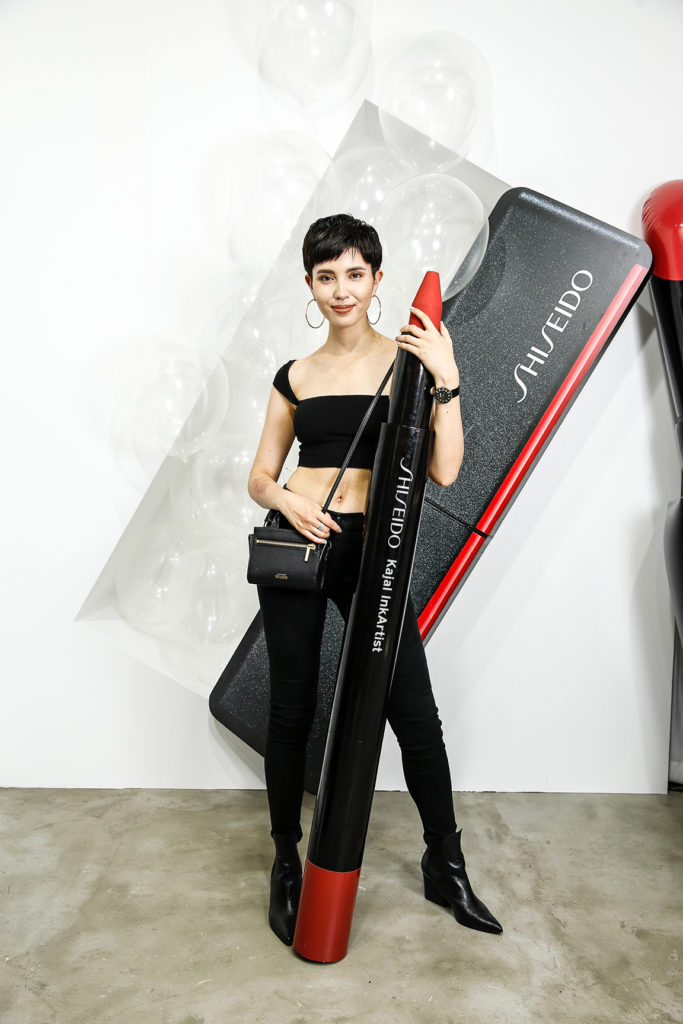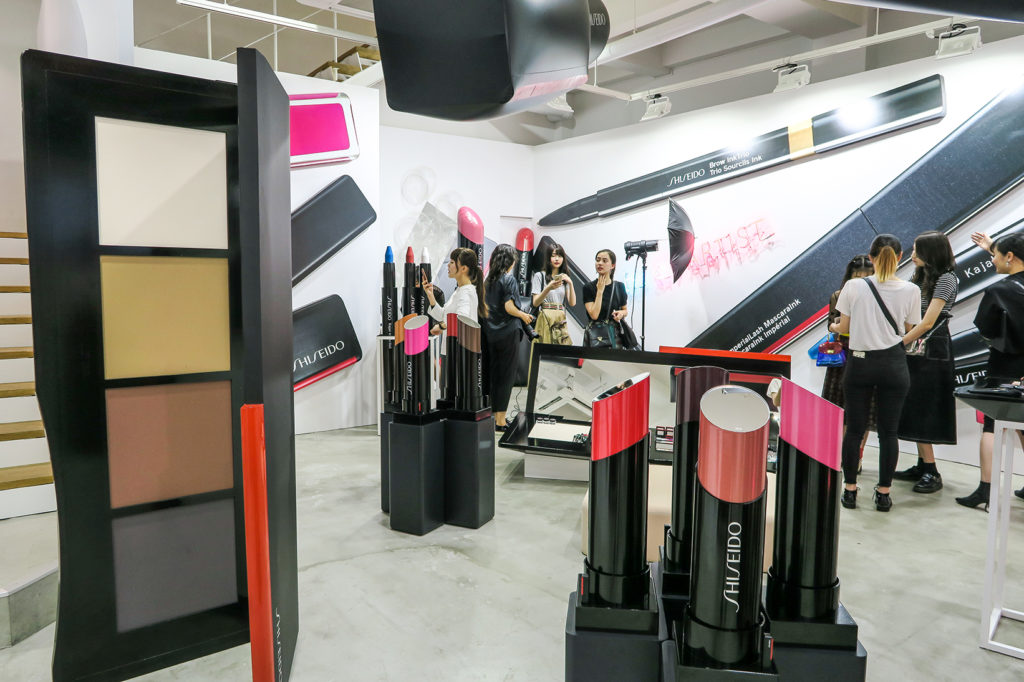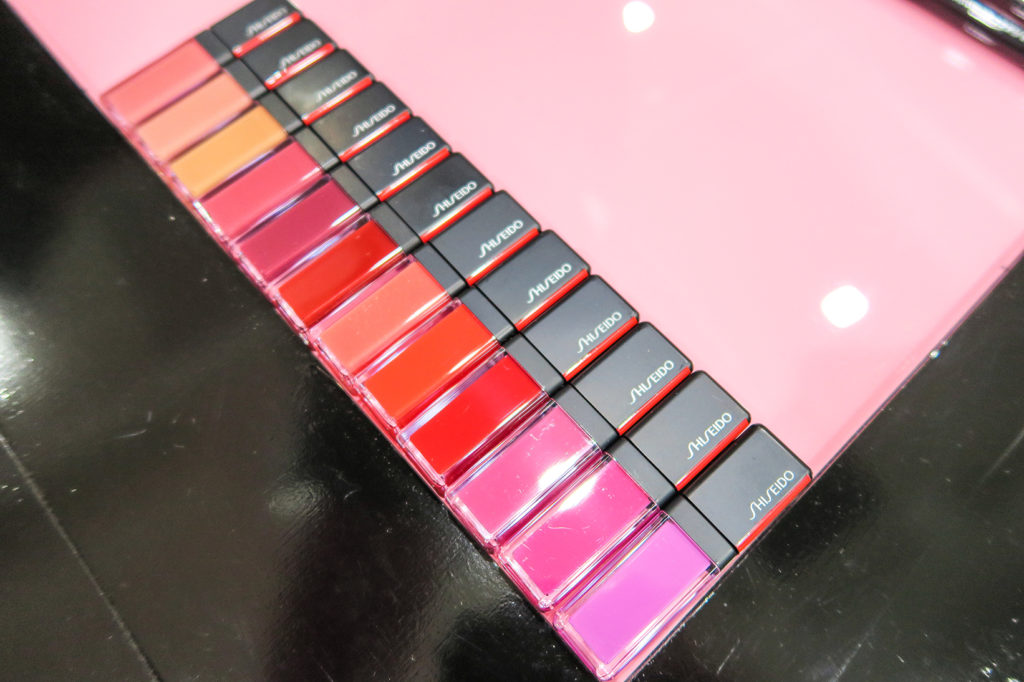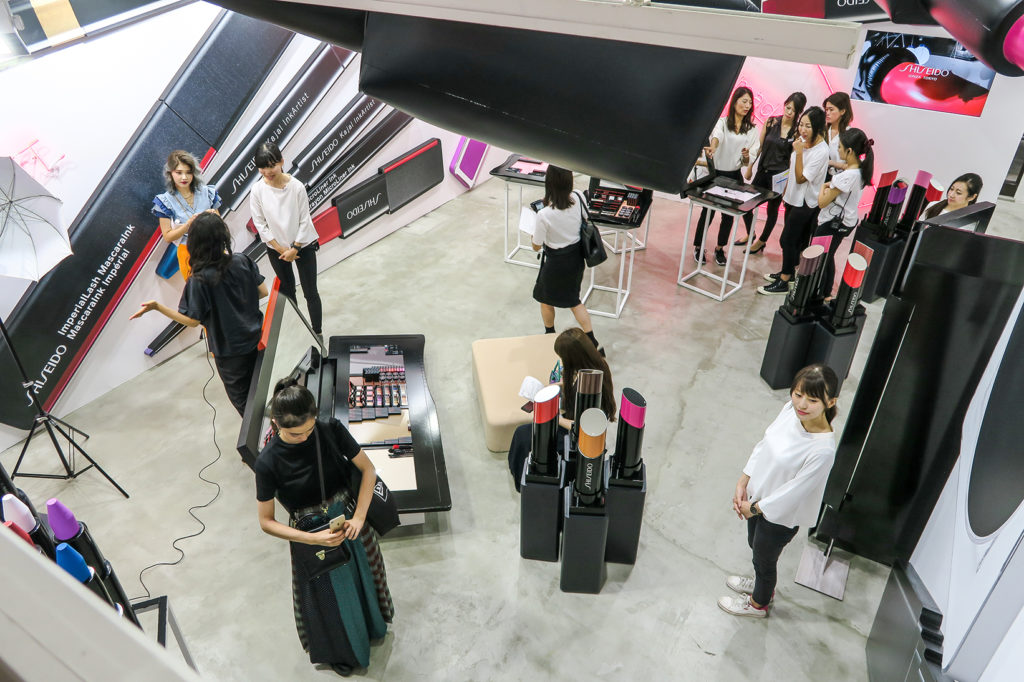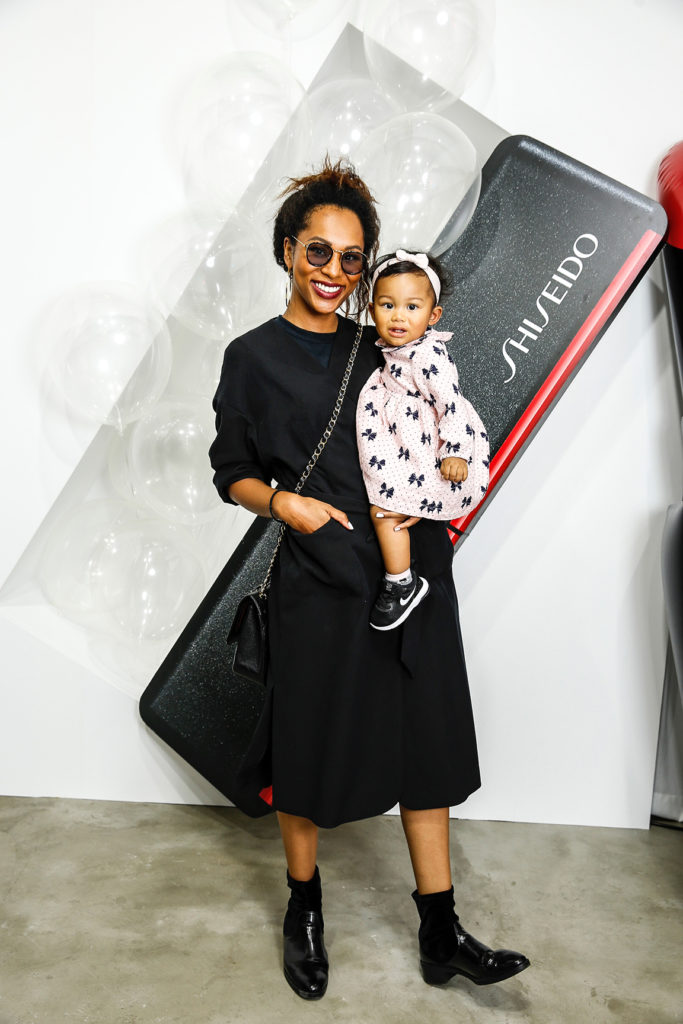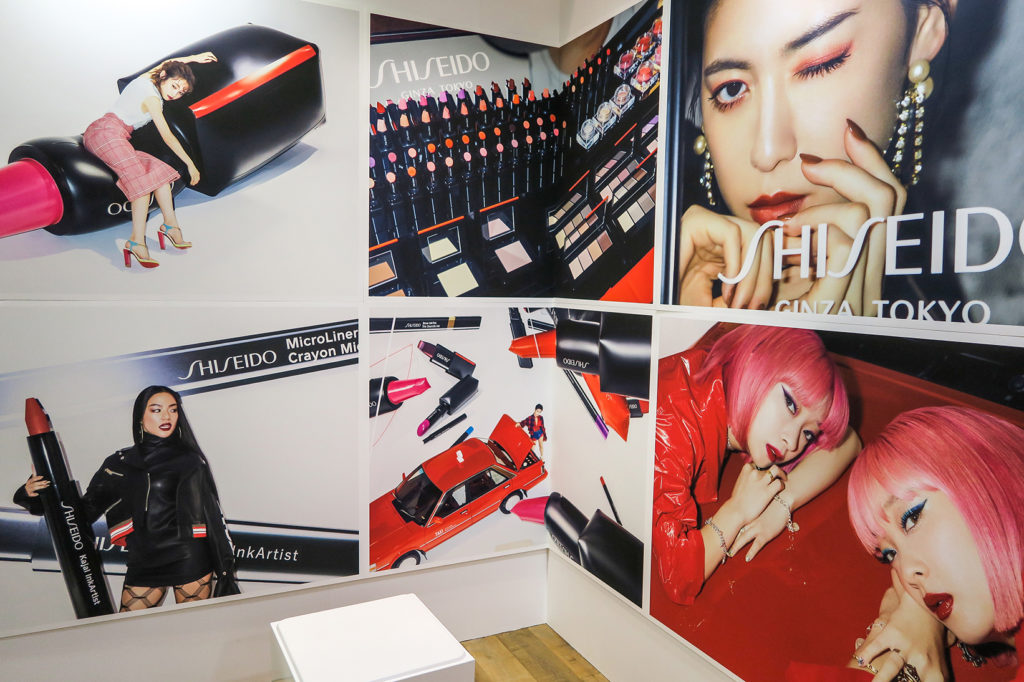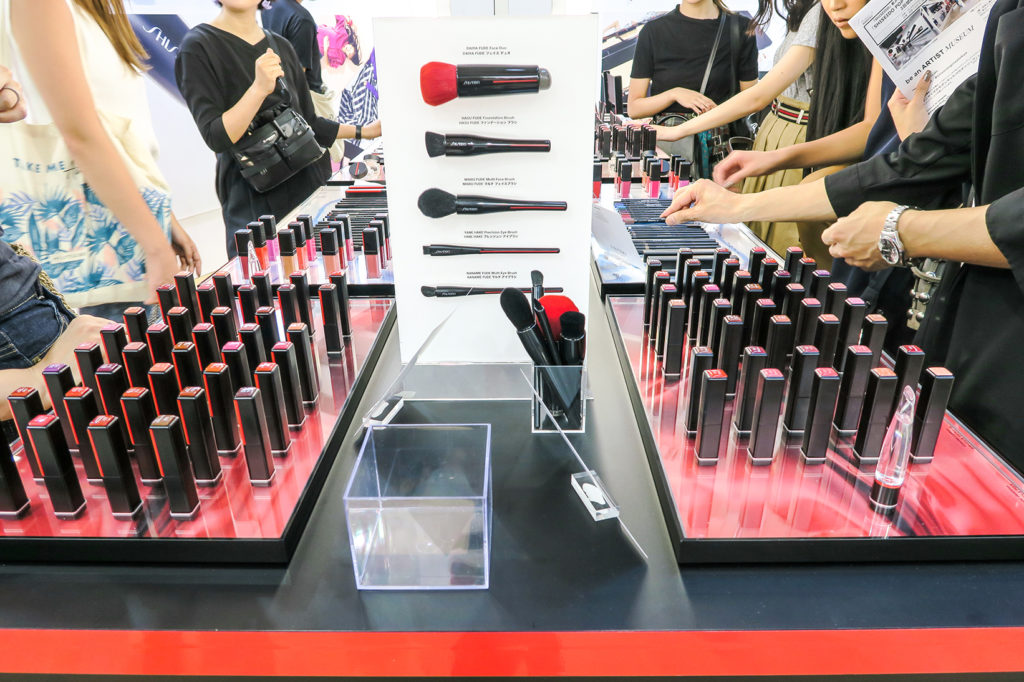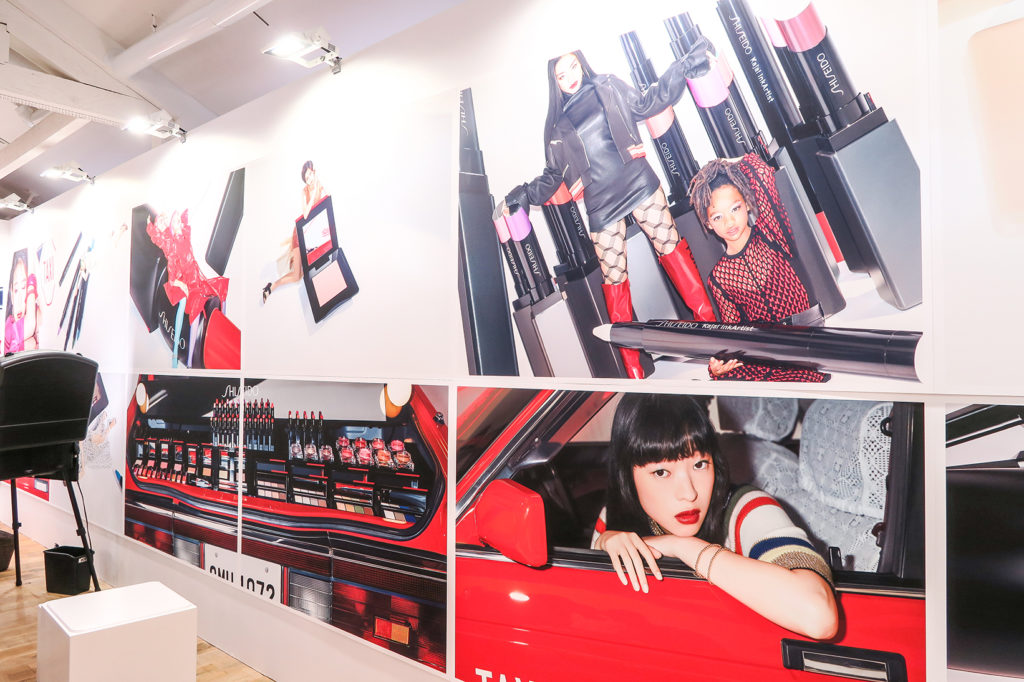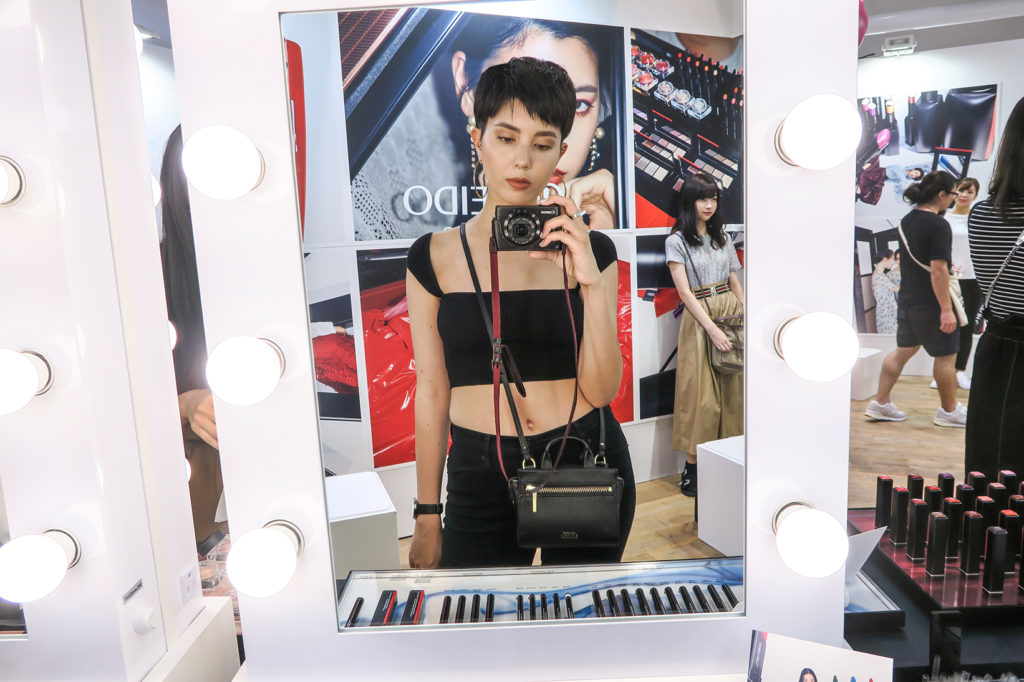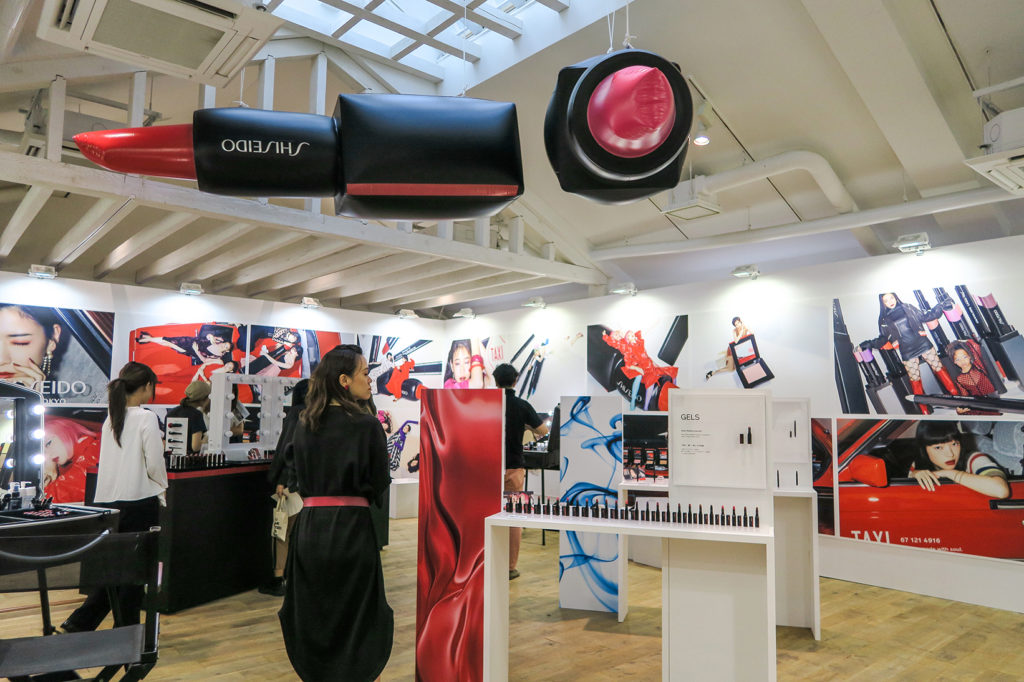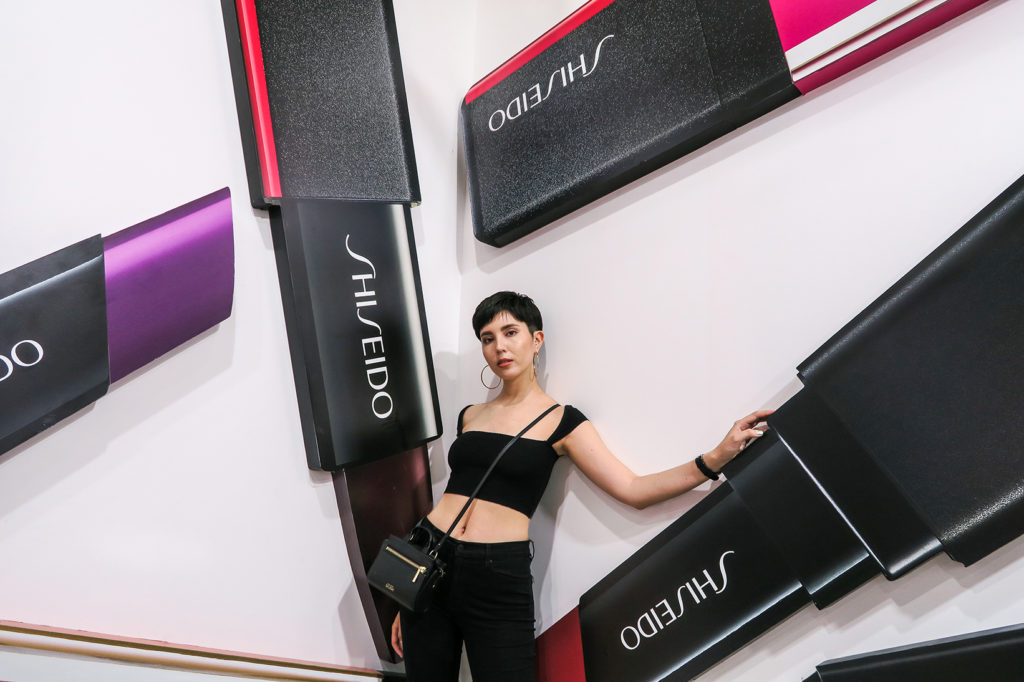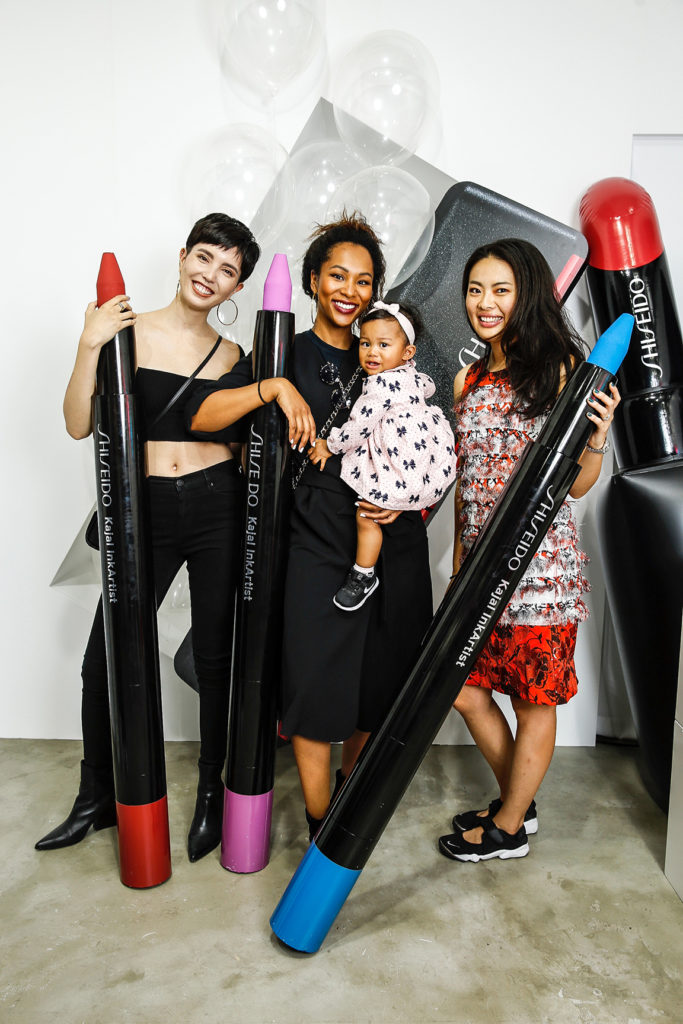 SHISEIDO Ginza Tokyo launched their newest collection of makeup items on September 1st, which includes 15 items in 124 color variations and 6 makeup tools. In commemoration, SHISEIDO had their pop-up titled "be an ARTIST MUSEUM" at Harajuku's Case B, where guests could experience the world of SHISEIDO in an artistic space. The pop-up featured vanity booths where guests could try the new products, as well as a gallery of photos from the latest SHISEIDO campaign featuring Tokyo's hottest influencers, models and artists. The studio set-up used in the campaign was recreated at the pop-up space for guests to freely take photos. I was fortunate enough to help out with the PR for this particular event, and I am in love with their new collection!
資生堂は、世界88の国と地域で展開するブランド「SHISEIDO」から、全15品目124品種・用具6種の新メイクアップアイテムを2018年9月1日(土)に発売。この新商品の発売を記念して「SHISEIDO」新メイクアップの世界観を体感できるアート空間『SHISEIDO POP UP "be an ARTIST MUSEUM"』が2018年9月8日(土)、9日(日) の2日間限定で原宿 CASE Bで開催されました。ポップアップでは、新メイクアップアイテムを試すことができるタッチ&トライコーナーが設置されてたり、高橋愛さん、三吉彩花さん、ラブリさんなどが参加した、2018年9月3日(月)より公開されたオフィシャルムービーや広告ビジュアルも展示。また、実際に使用されたスタジオセットを再現したフォトスポットも登場し、自由に撮影することができました。今回はPRのお手伝いをさせていただき、SHISEIDOの新商品もいち早く試すことができて楽しかったです!オフィシャルムービーと広告ビジュアルも本当に素敵でした。
PRADA Linea Rossa Collection Launch Party in Aoyama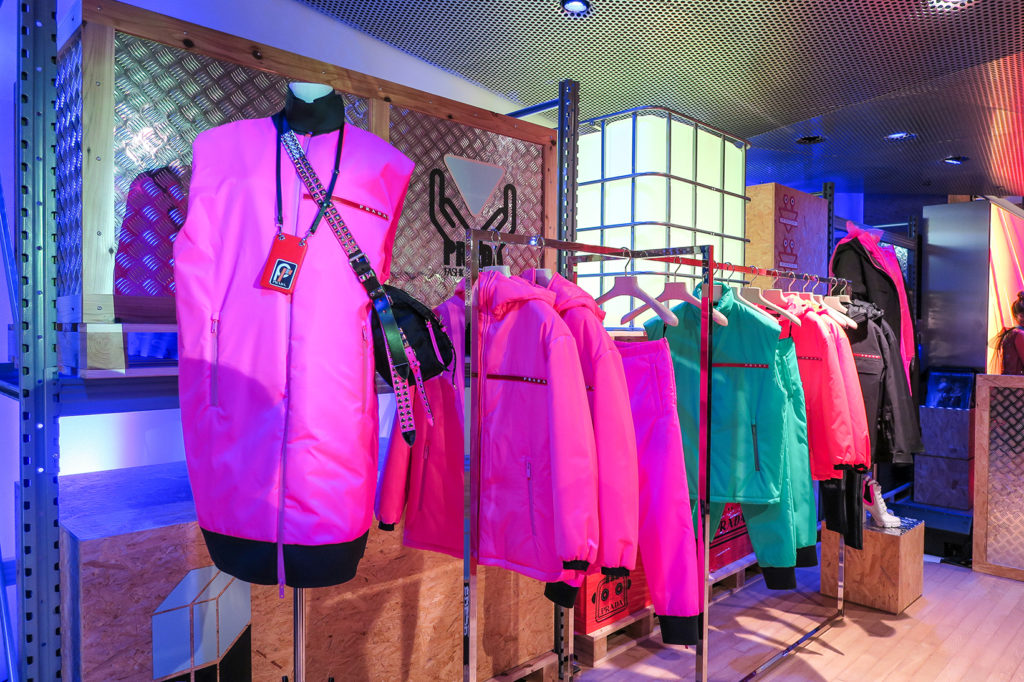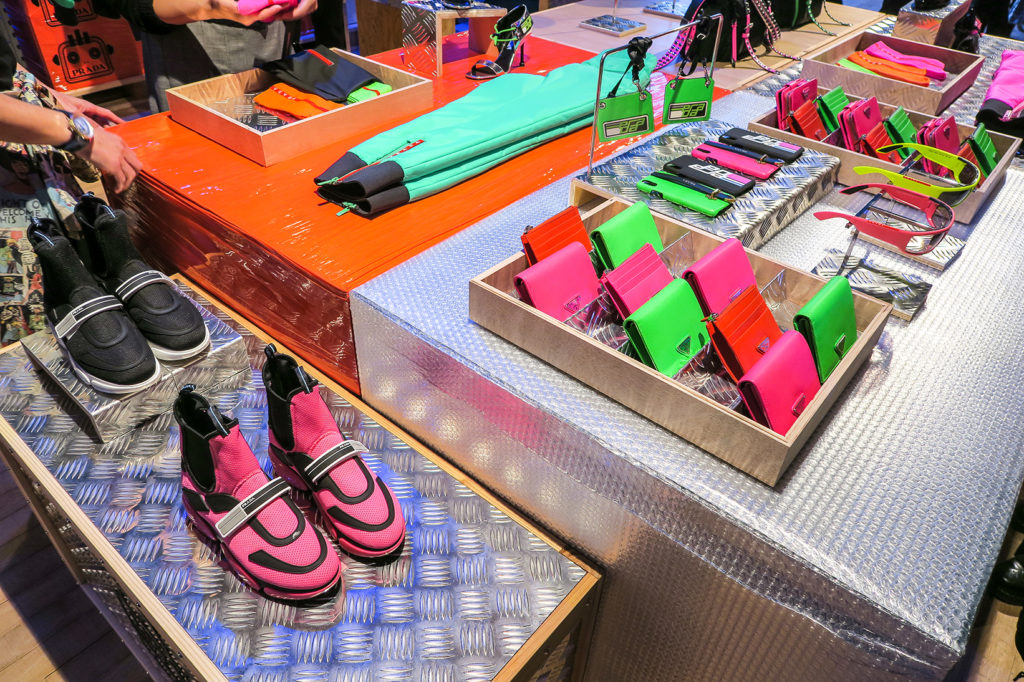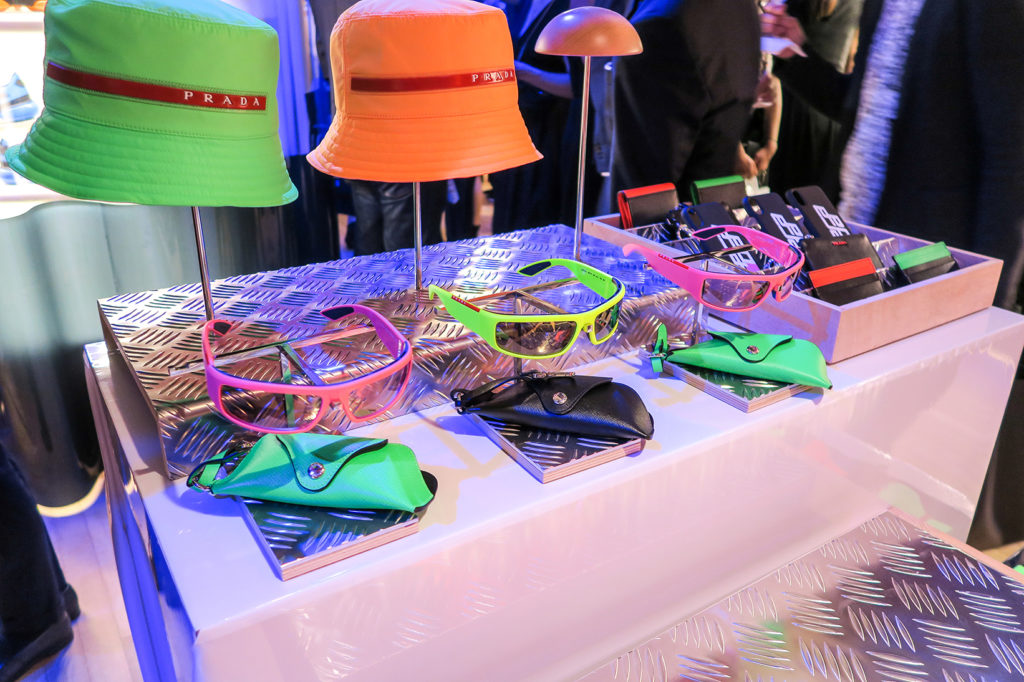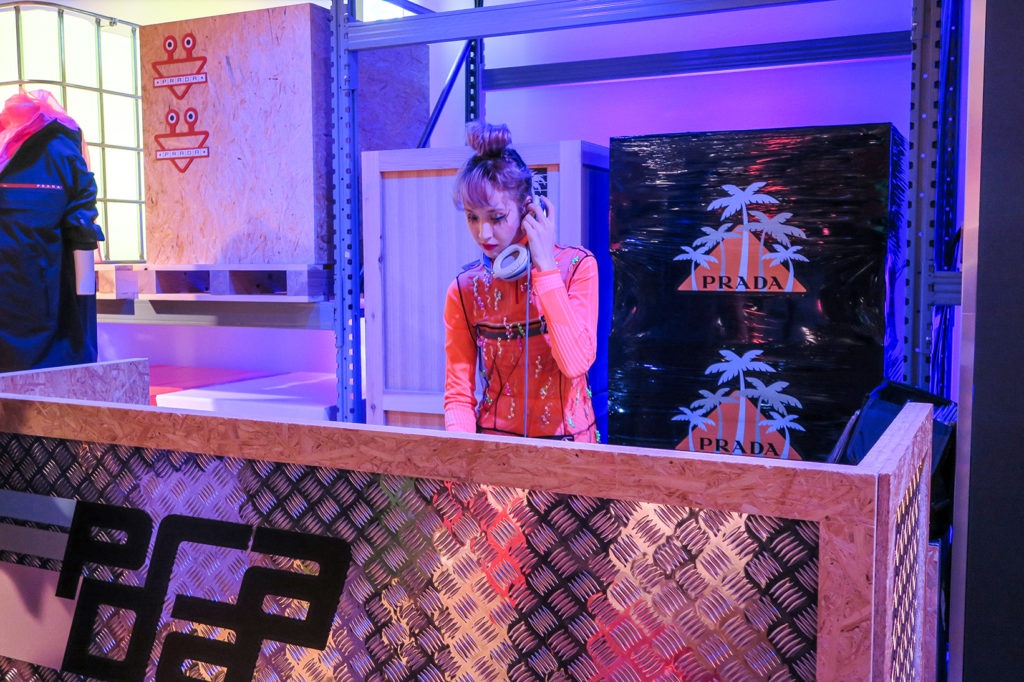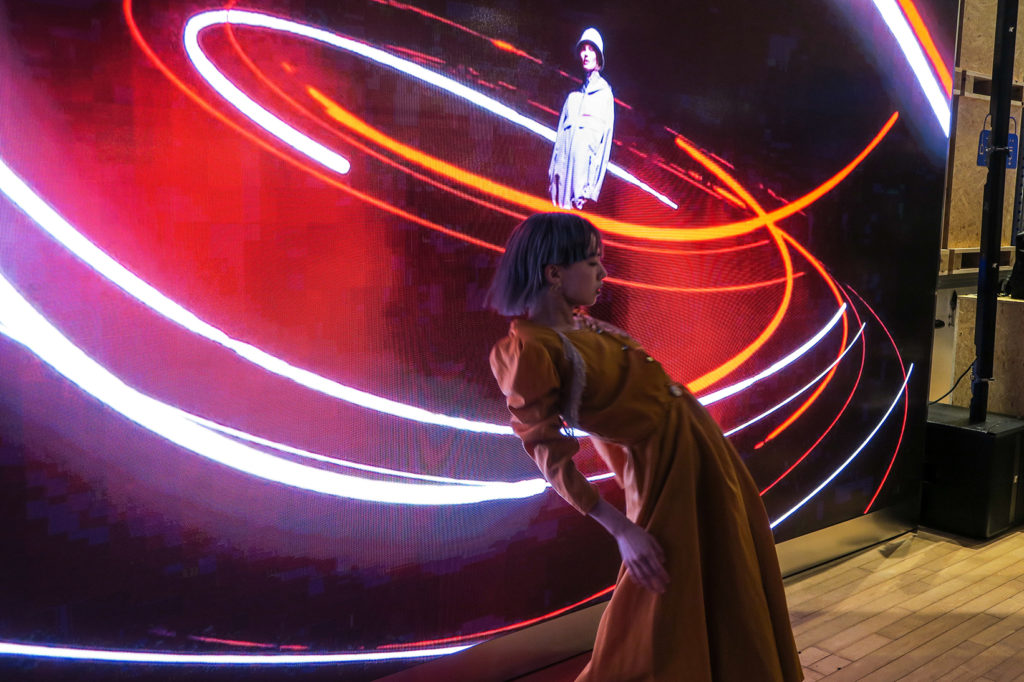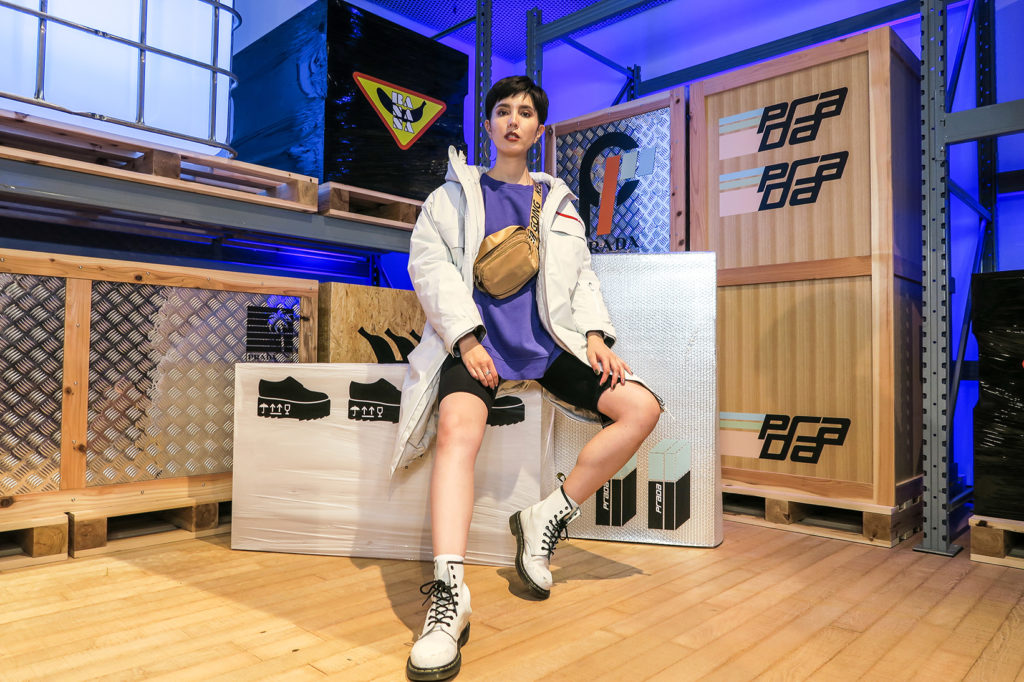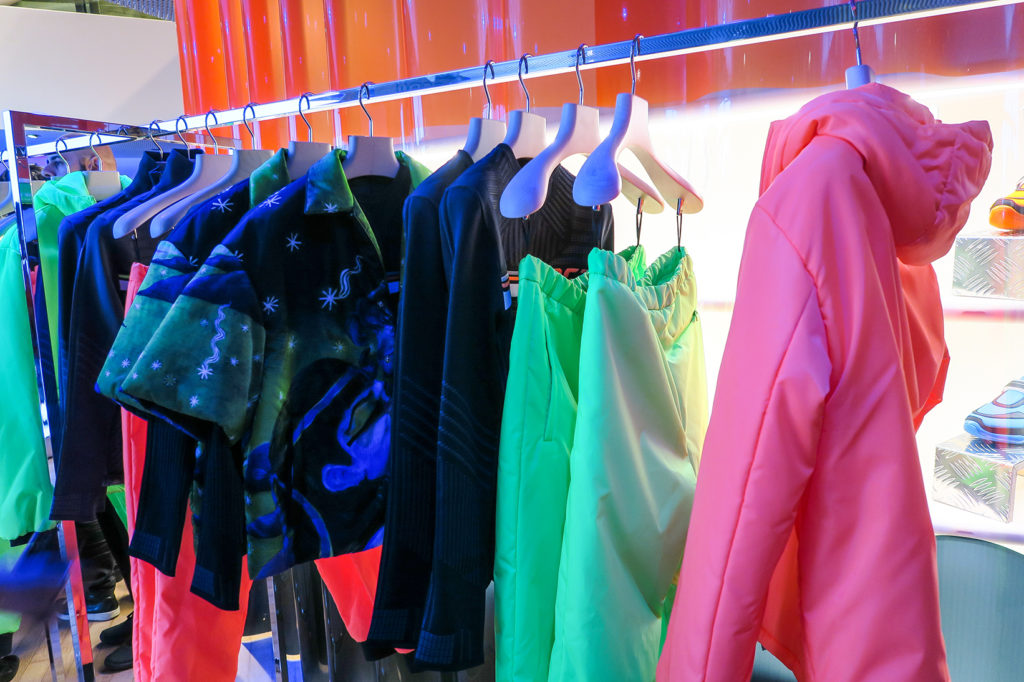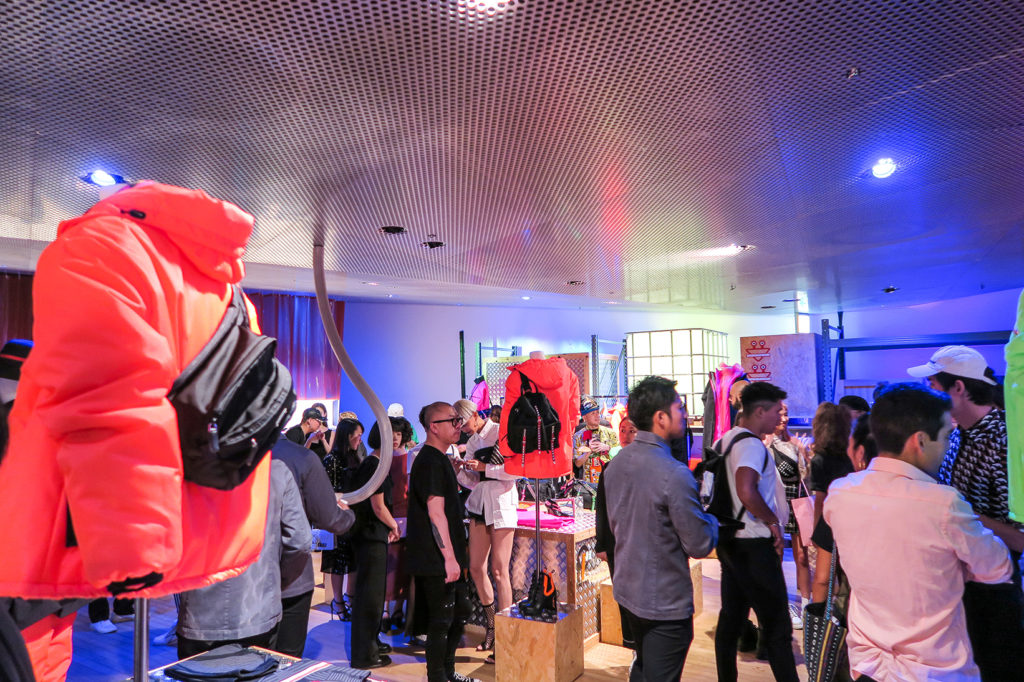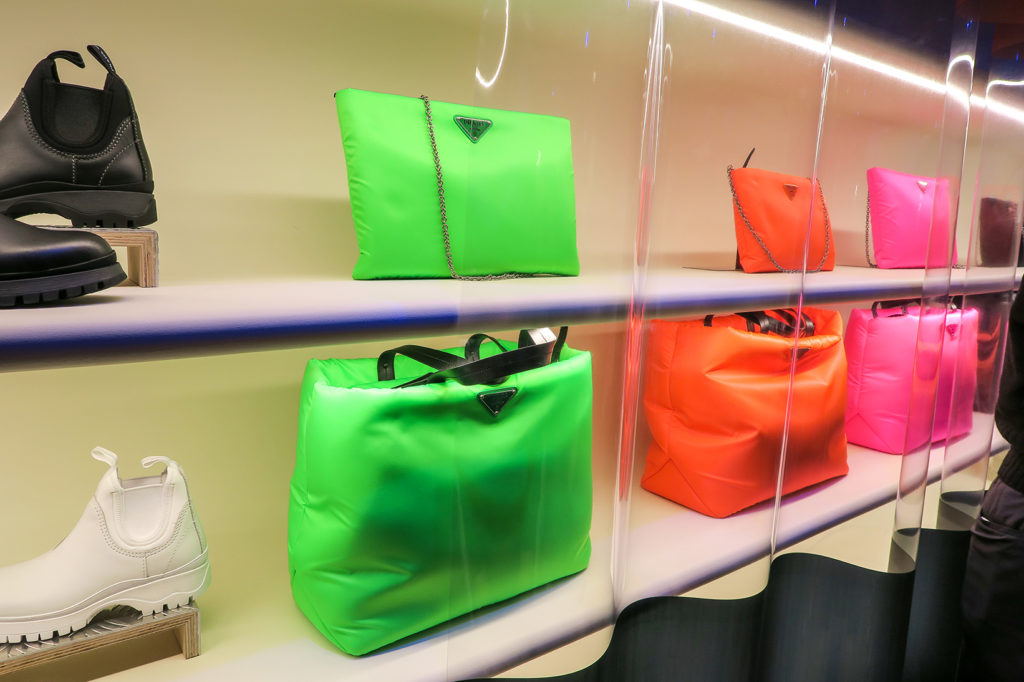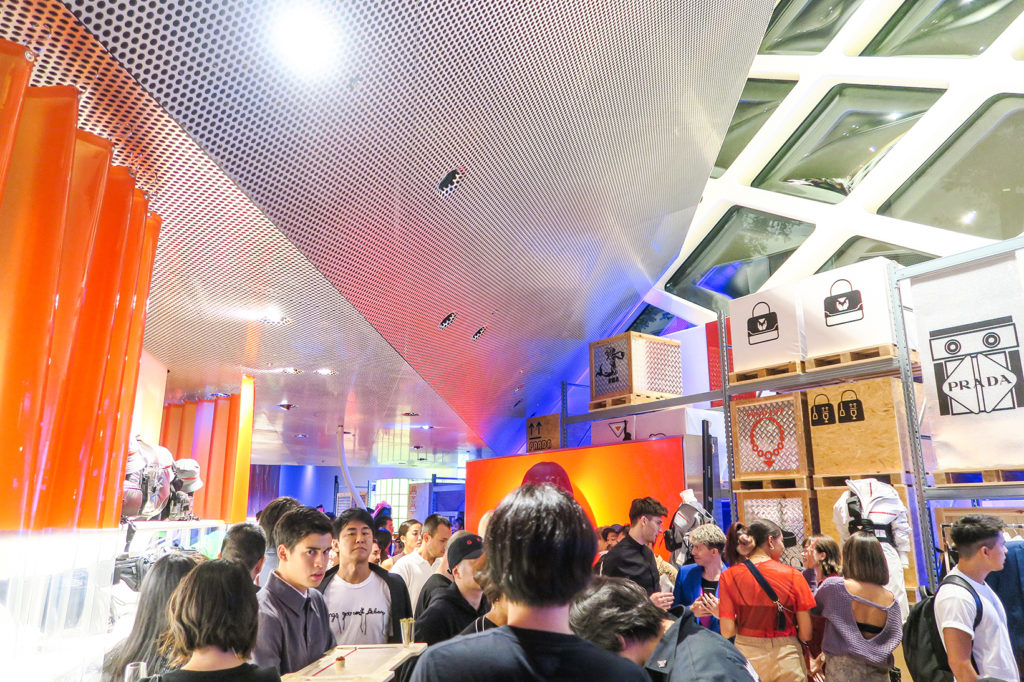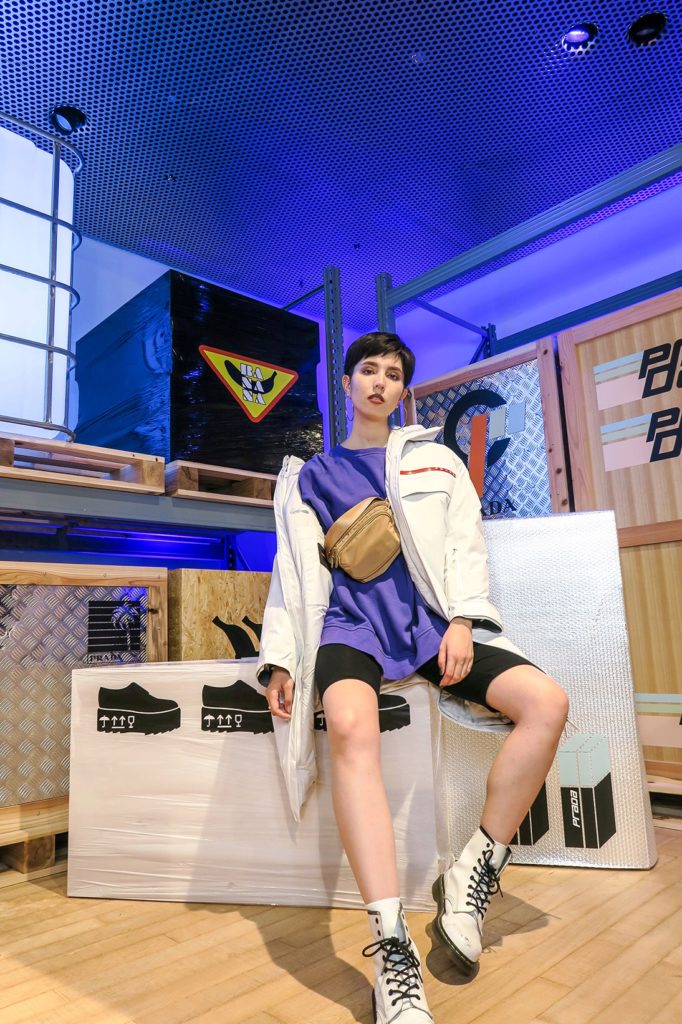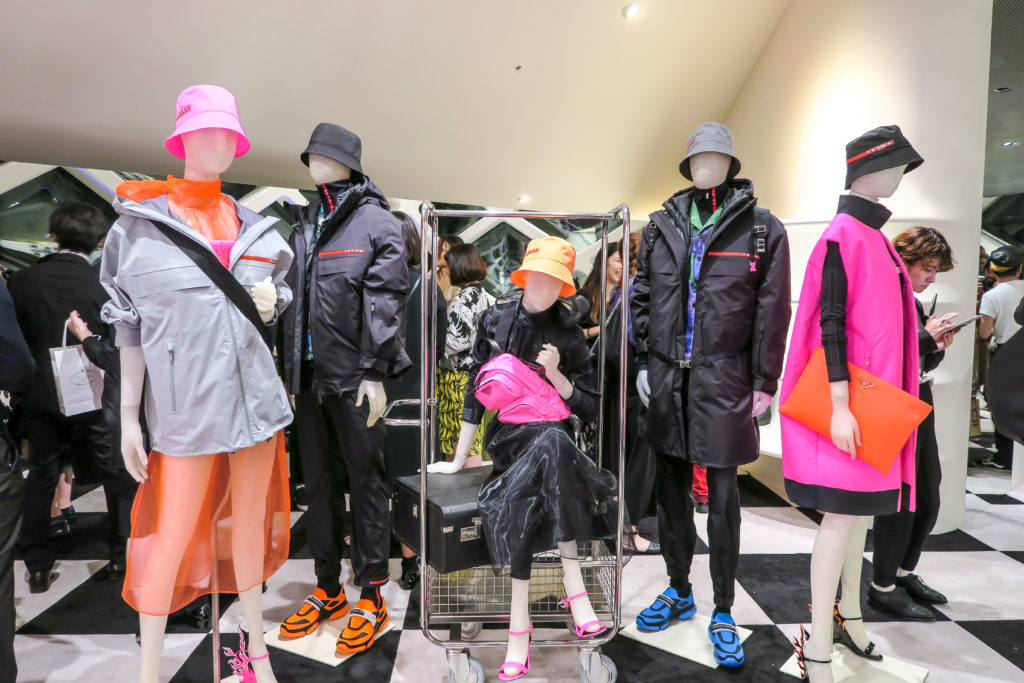 PRADA held their Linea Rossa Collection launch party at their location in Minami-Aoyama. With DJs like Yuka Mizuhara lighting up the party, it turned out to be a fantastic Friday night. Most of the bright neon collection was displayed on the basement floor with a fun photo spot set up in the corner. I tried on one of the down coats, and I fell in love with it! It's so easy to lean towards darker colors during the fall & winter months, but I love PRADA's idea of adding some spice to an outfit with fun neon colors.
ネオンカラー好きにはたまらない、プラダのリネアロッサコレクションのローンチイベントにお邪魔してきました。プラダ青山店で開催されたこのパーティーは、水原佑果さんなどのDJプレイで盛り上がっていたため、最高なFriday night になりました。地下1階にコレクションの大型が展示され、撮影スペースも設置。着用しているダウンコート、デザインがかっこよくてすごく欲しかった!秋冬はダークな色合いを着ることが多いかもしれませんが、プラダのネオンカラーでコーディネートにもスパイスを効かせてみては?
CA4LA for VOGUE Japan's Fashion's Night Out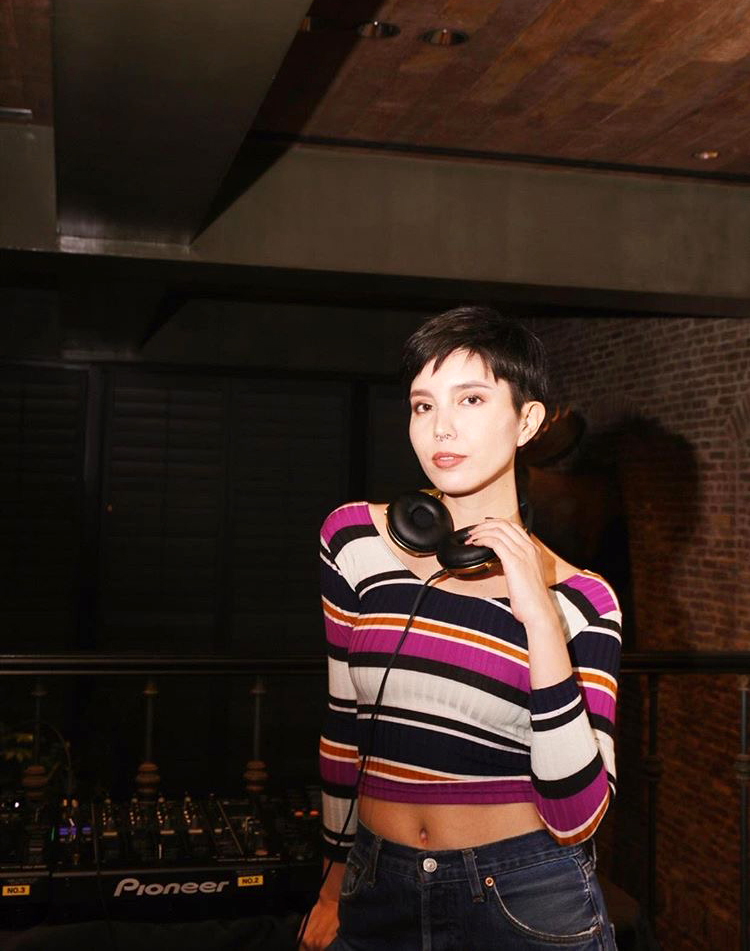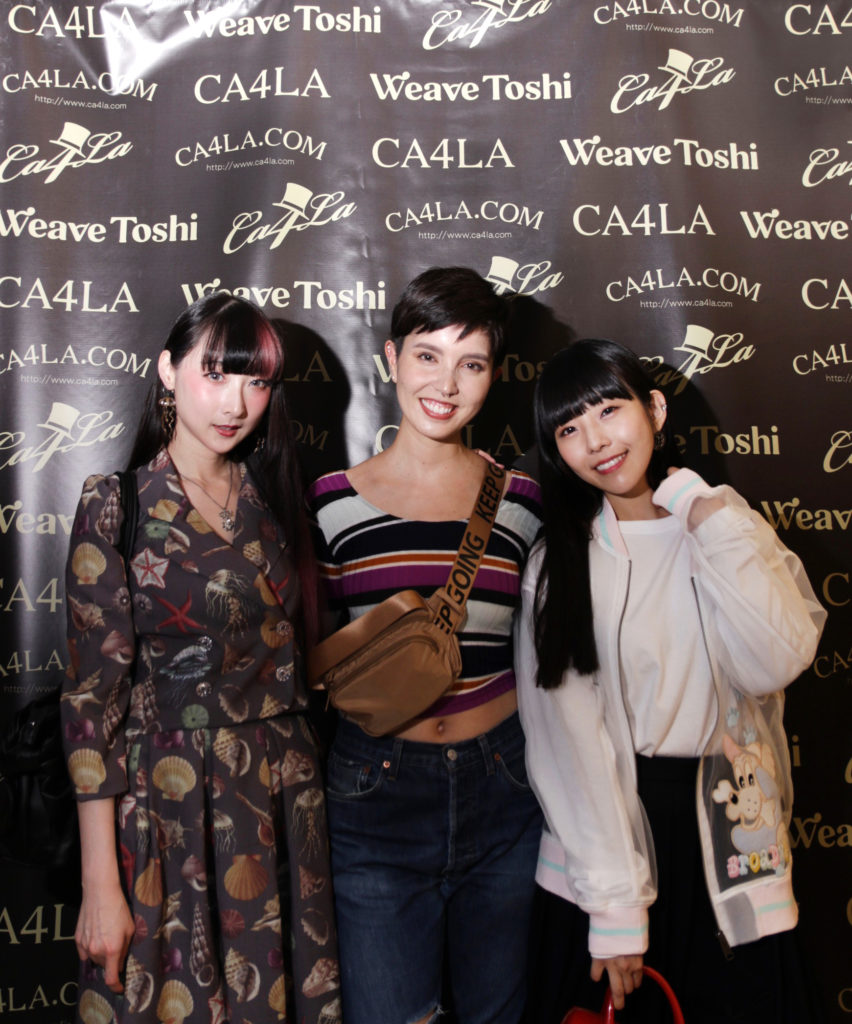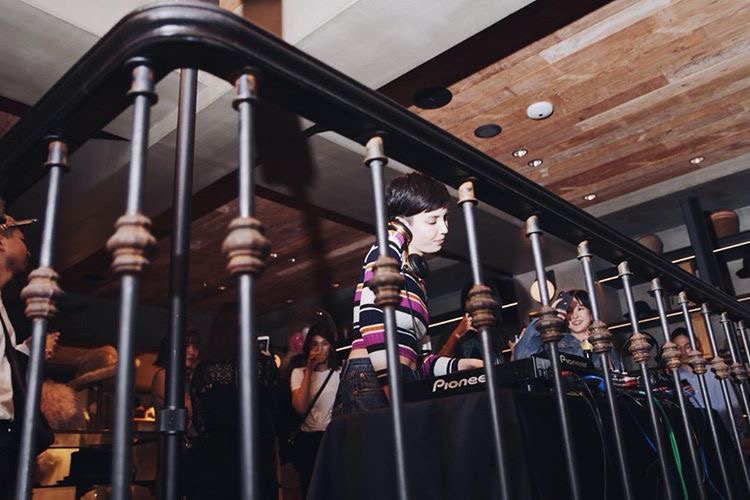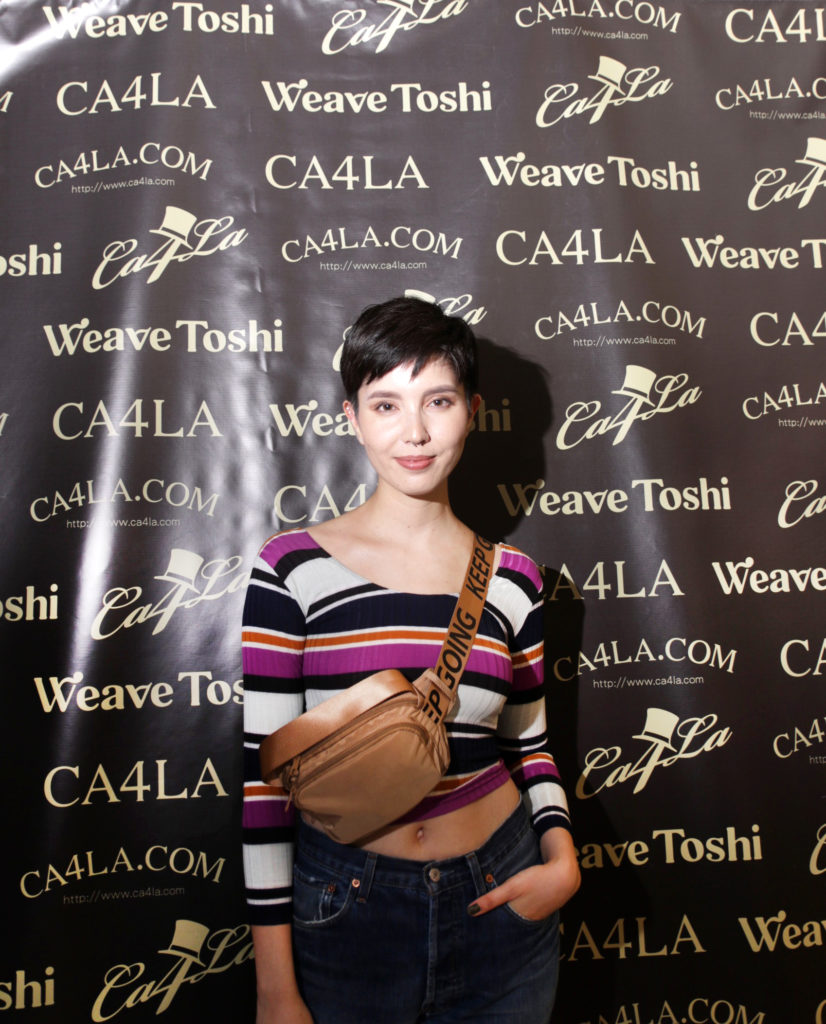 There aren't a whole lot of photos from this event, mainly due to the fact that I was busy having fun DJing. It's been one of my dreams to DJ for VOGUE Japan's Fashion's Night Out – many thanks to CA4LA for having me as one of their DJs for the evening! I played an hour-and-a-half set for party-goers, and it was so fun to interact with the guests who made their way upstairs where the DJ booth was set up. Thanks to everyone who stopped by to party!
DJ始めてから出演してみたかったVOGUE JAPAN Fashion's Night Out。今年は CA4LA表参道店でDJをやらせていただきました!自分で撮った写真がないので数が少ないですが、たくさんの方が遊びにきてくれたのでとても楽しかったです!DJブースが階段横の2階に設置されていたので、1階の様子を上から見れるという新感覚のDJプレイでした。CA4LAさん、そして来てくださった皆さん、ありがとうございました!
ULTRA JAPAN Music Festival in Odaiba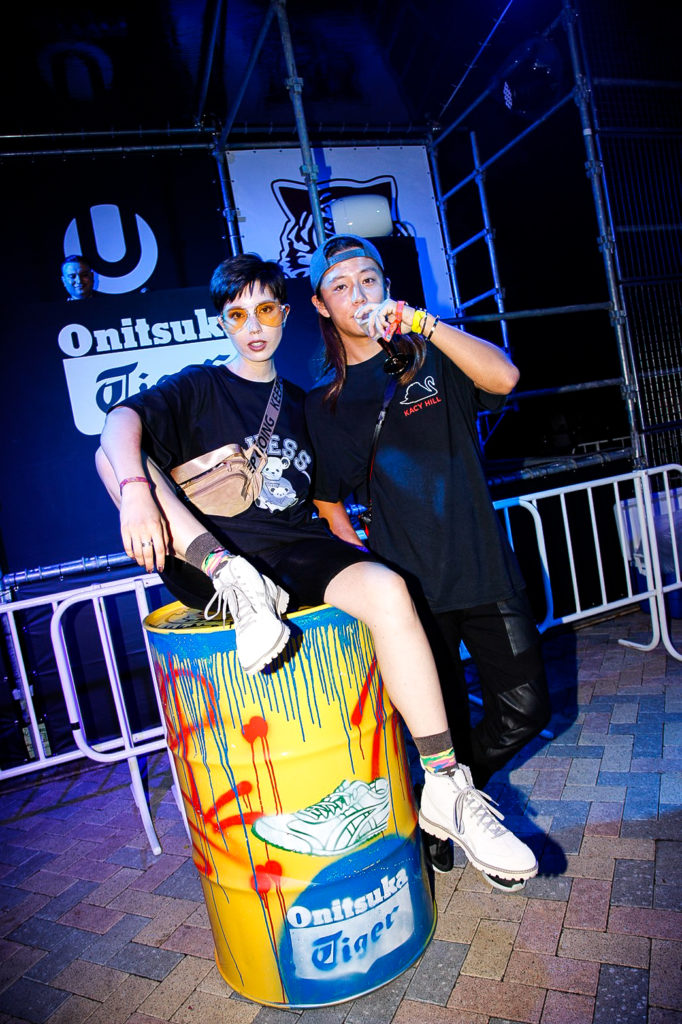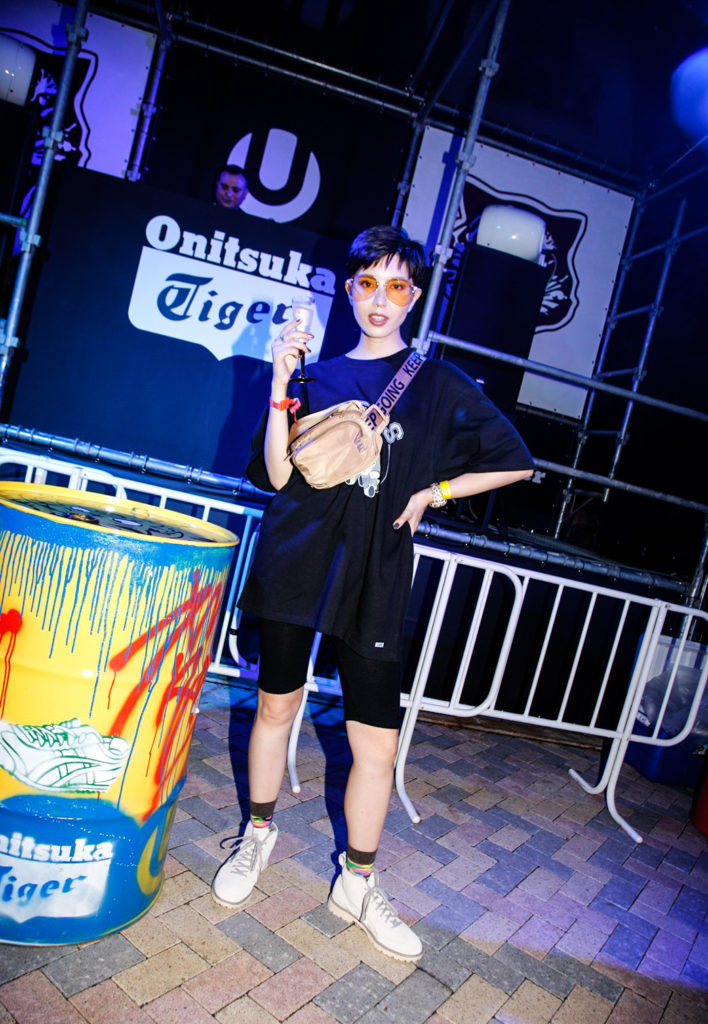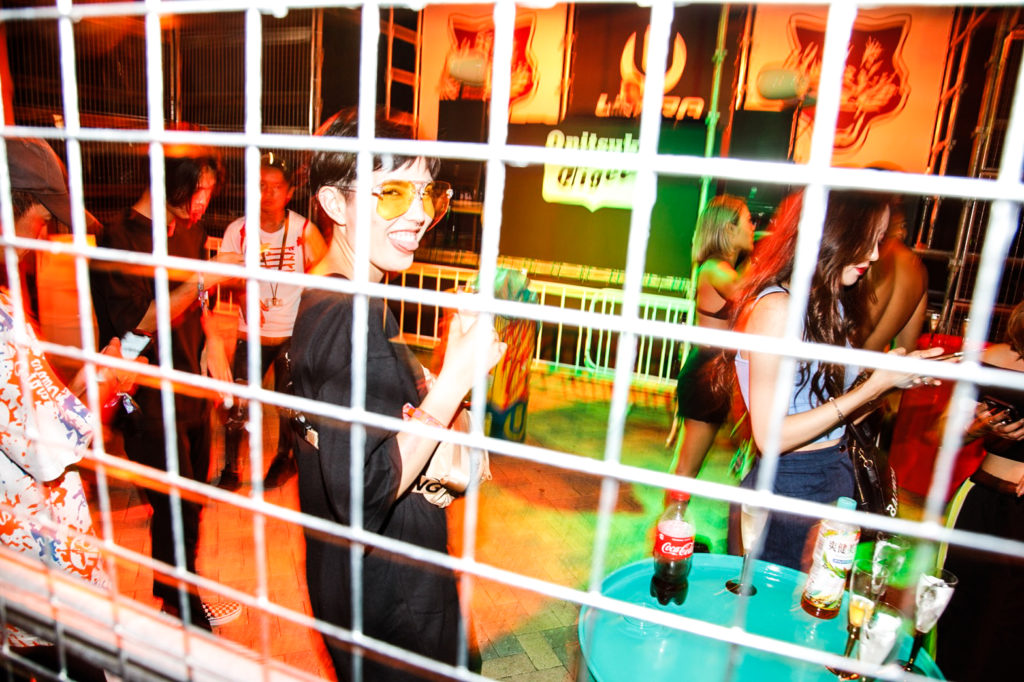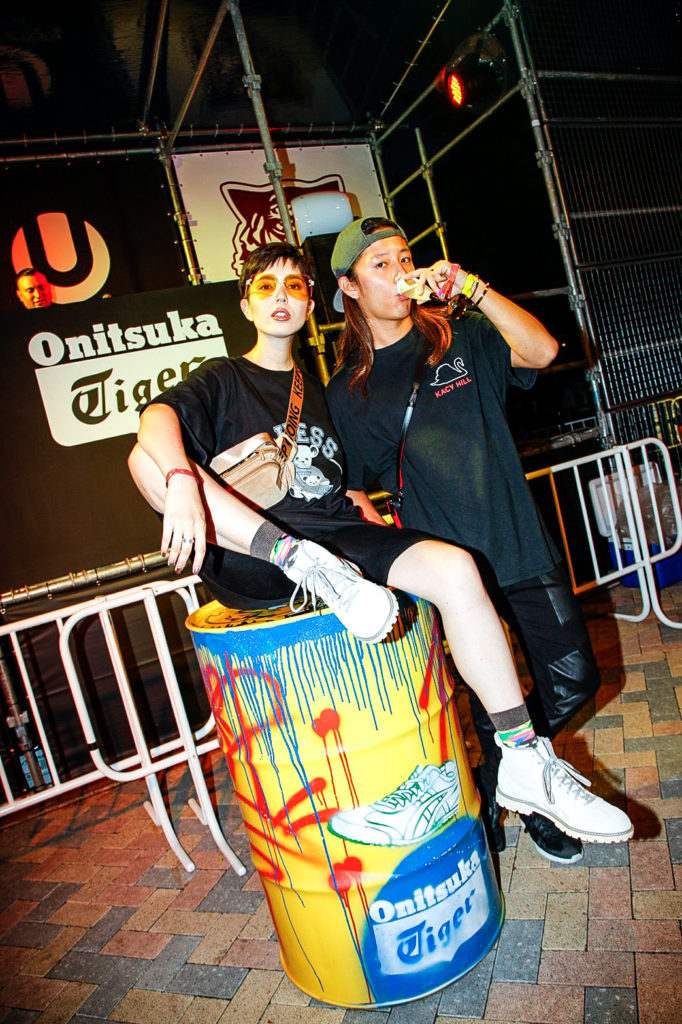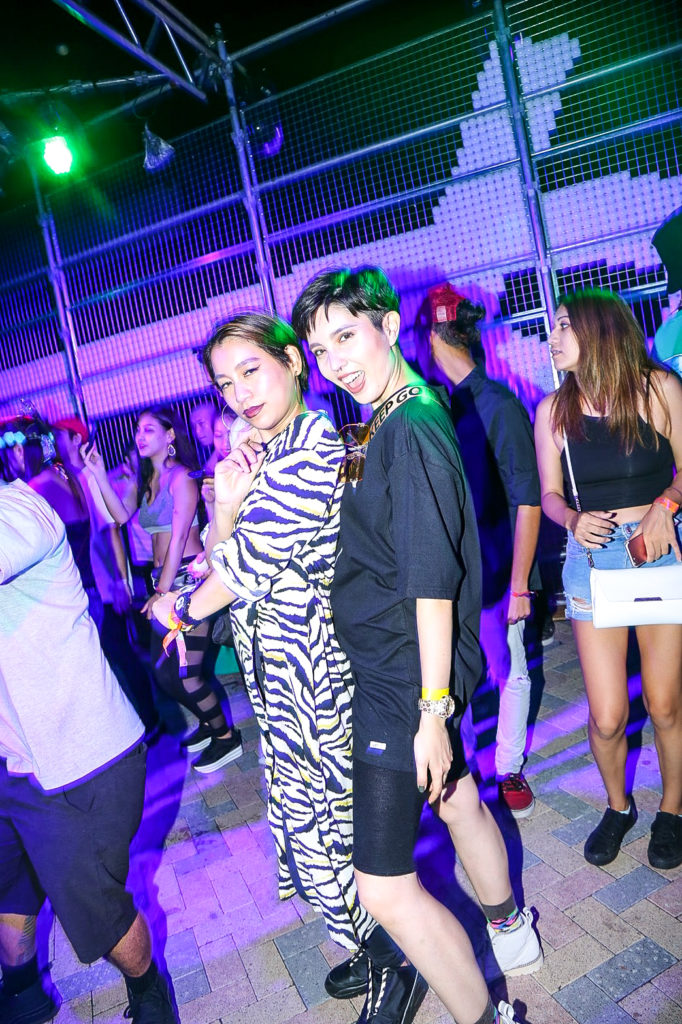 It's ULTRA JAPAN. Of course, it's fun. My fourth year in a row out of the five that Japan has been hosting ULTRA Music Festival in Odaiba. ONITSUKA TIGER was kind enough to sponsor my footwear for the event, and thank goodness it wasn't raining the day I went! ONITSUKA had an area set up within the festival grounds with a DJ, dance floor and of course, welcome drinks. I made it just in time to see Armin van Buuren and DJ SNAKE perform on the main stage. It's always so crazy to see the number of people that attend the festival every year. I hope to go back again next year!
ULTRA JAPANだよ。それは楽しいよ。今年で4年連続で行かせてもらってます!ONITSUKA TIGERさんに、シューズををスポンサーしていただき、一番天気の良い日曜日に参戦しました。ONITSUKAエリアはDJ、ダンスフロア、そしてウェルカムドリンクの用意もあったので、友達とたくさん踊ってからメインステージに移動。Armin Van BuurenとDJ SNAKEを観れたので、大満足でした!毎年ULTRAに来る人数には圧倒されます。来年も楽しみ!
Desigual – The Iconic Jacket POP UP in Omotesando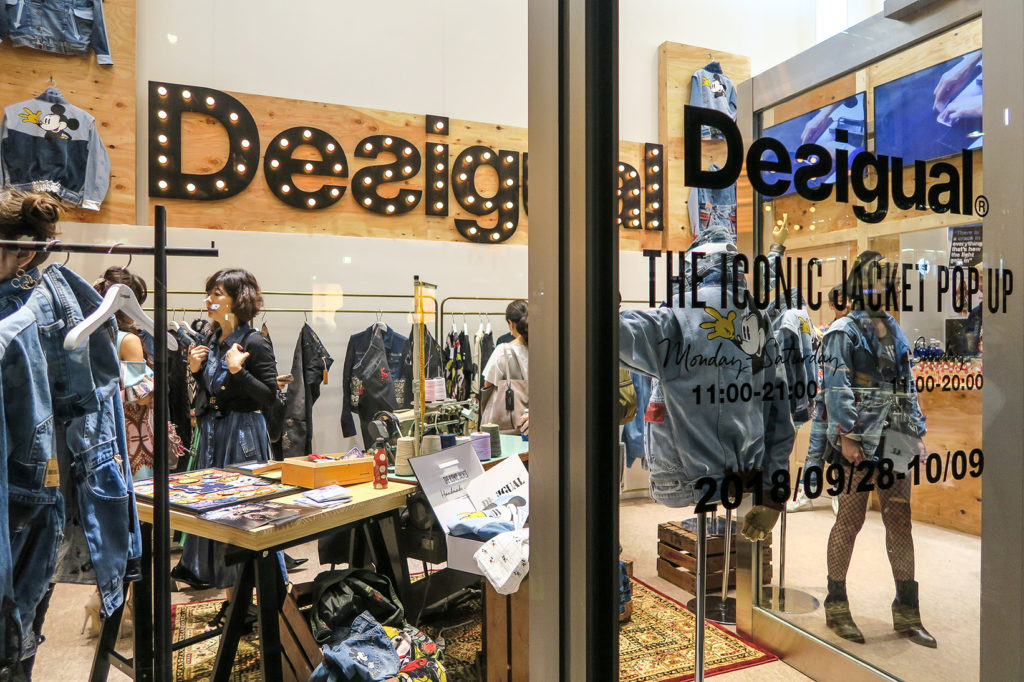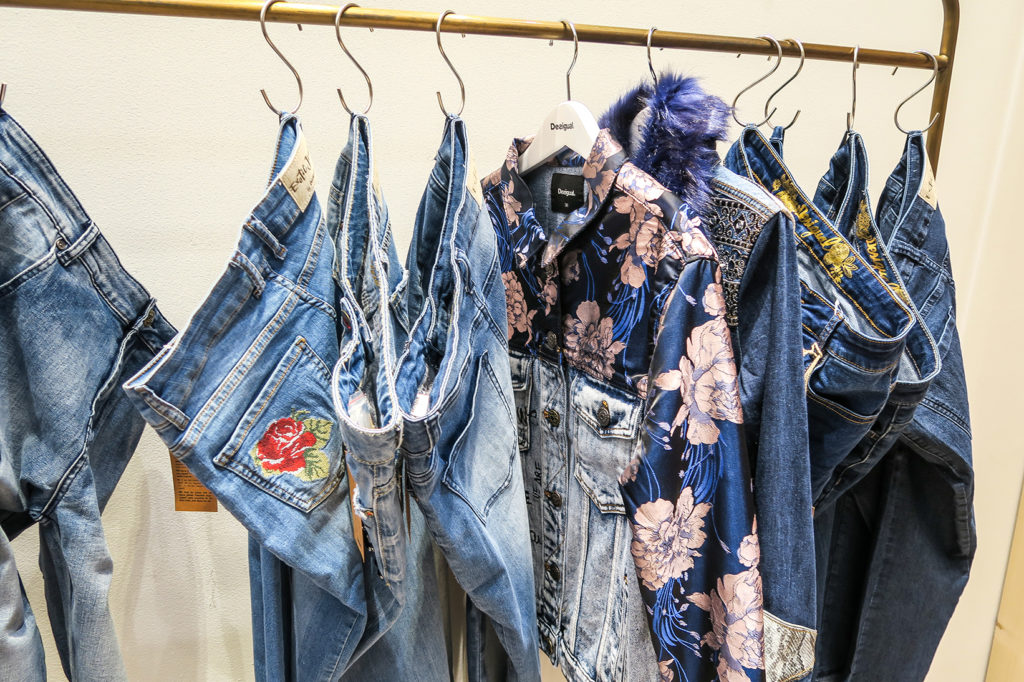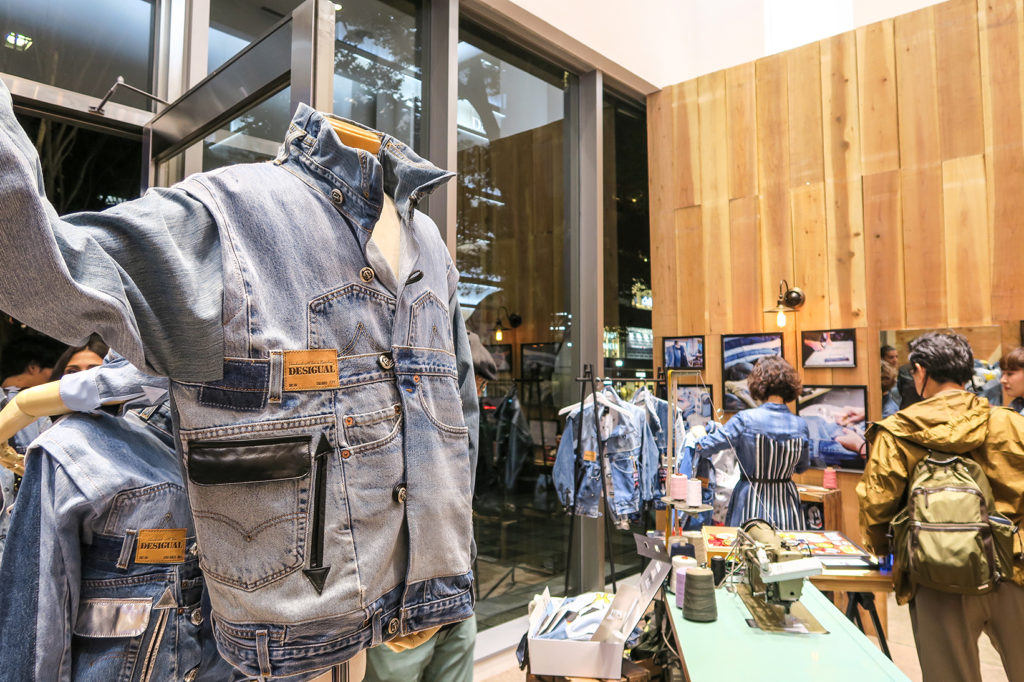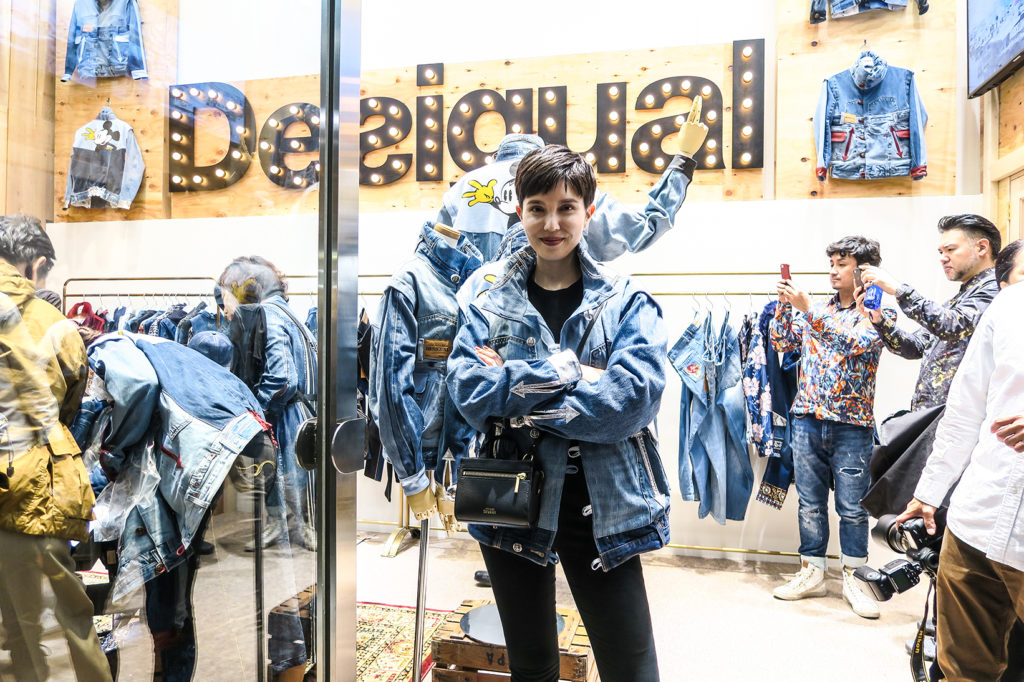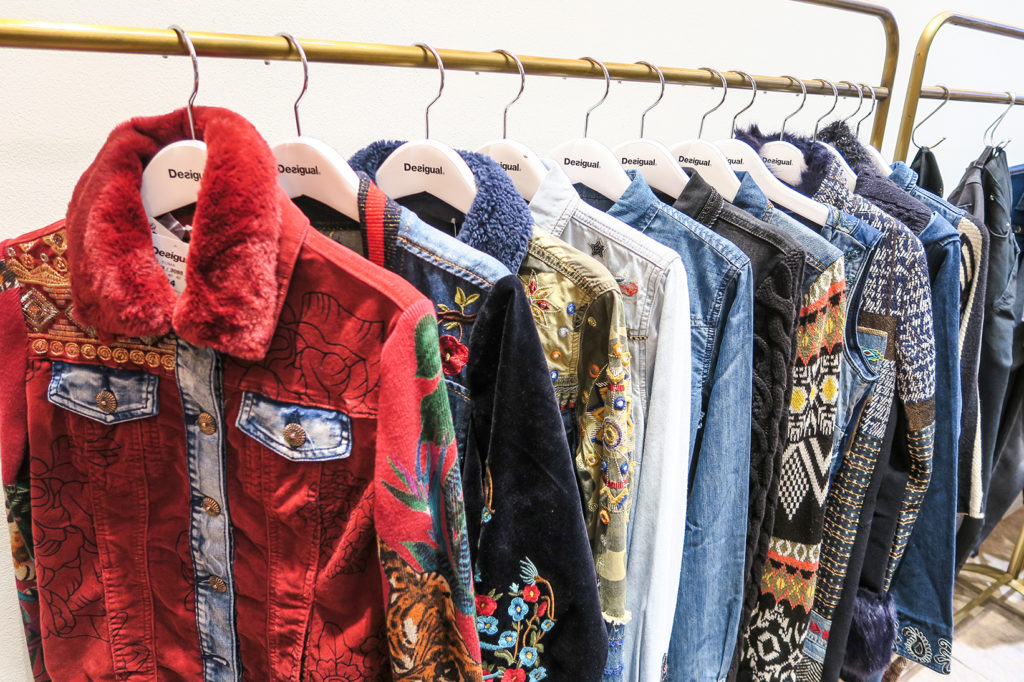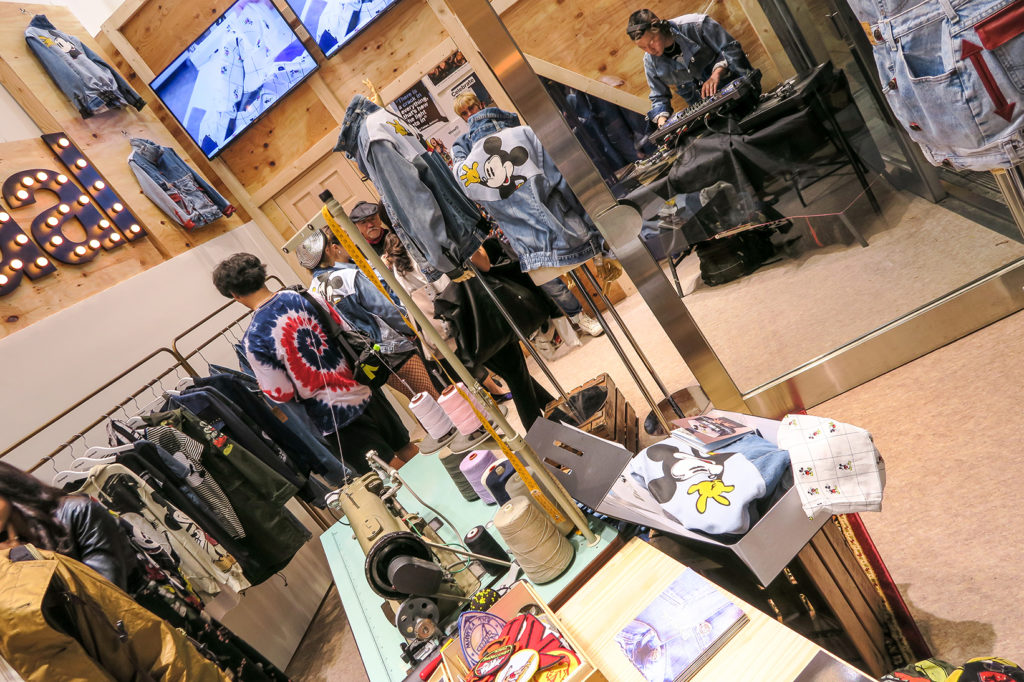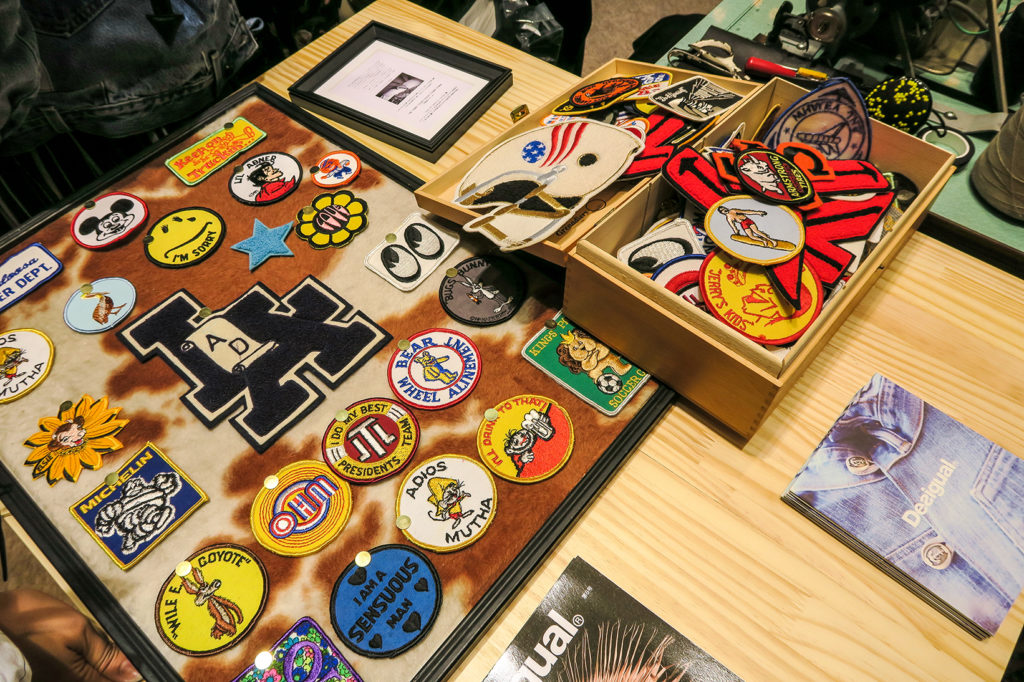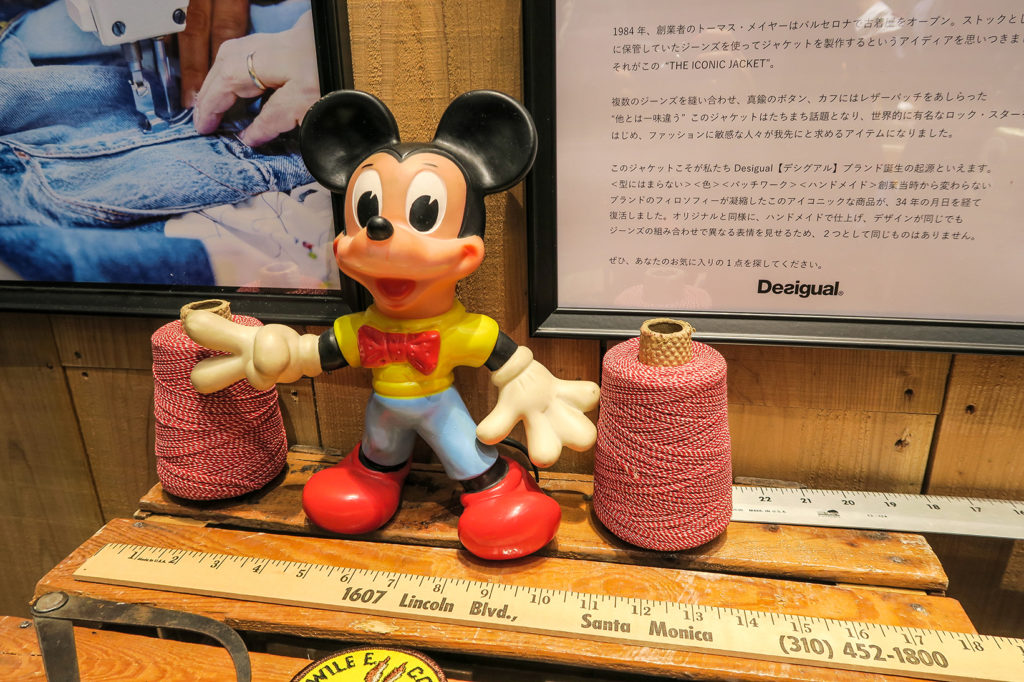 Desigual has some of the best denim pieces I know. In 1984, Thomas Meyer remade denim pants to create a one-of-a-kind jacket, starting the Desigual brand. To celebrate "THE ICONIC JACKET," Desigual will be opening a pop-up from September 28th to October 9th in Omotesando Hills. I attended the reception party the day before to check out the denim pieces myself. The Mickey Mouse denim jacket is my favorite, coming in 3 leather trimmings – red, black and silver. The pop-up has a cool patchwork station, where you can custom design your denim item with your choice of patches. What a neat idea!
1984年、トーマス・メイヤーは、デニムパンツをリメイクしたジャケットからデシグアルをスタートさせました。ブランドの起源である「ザ・アイコニックジャケット」を復刻・限定発売することを記念し、2018年9月28日(金)から10月9日(火)まで "THE ICONIC JACKET POP UP"を表参道ヒルズにて開催します。開催前日のレセプションパーティーにお邪魔しました。ミッキー・マウスとのコラボデニムジャケットが一番かわいいなと思いました。レザートリムが赤、黒、シルバーの3色展開で発売。好きなパッチでカスタマイズも可能です。レトロヴィンテージ感満載でした!
MONTBLANC 1858 NIGHT -Spirit of Mountain Exploration- with GQ JAPAN @ Mercedes me Tokyo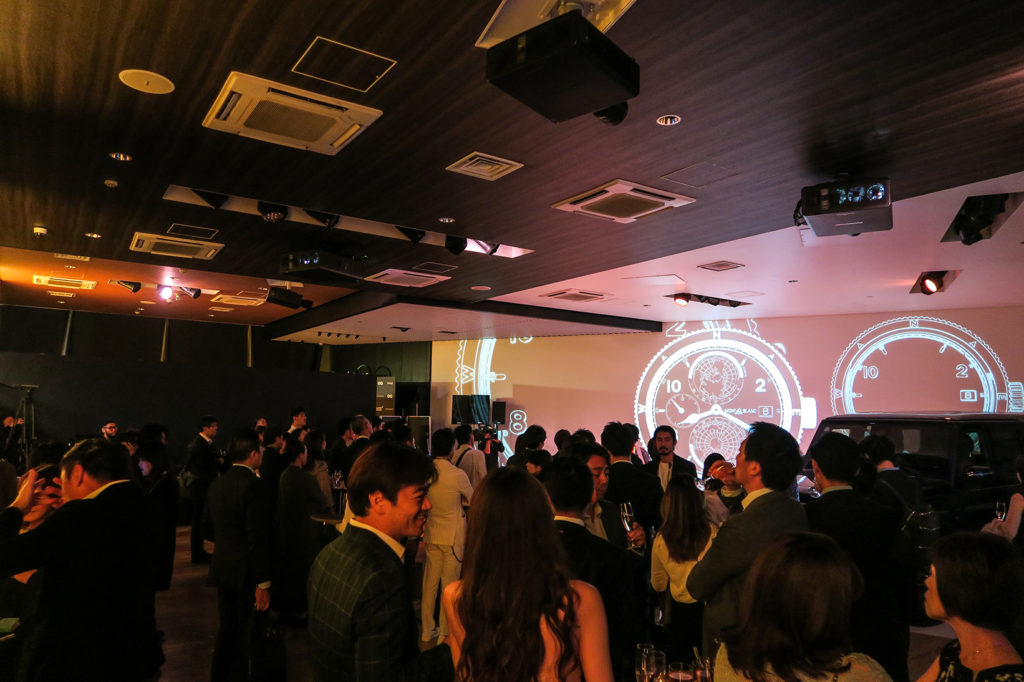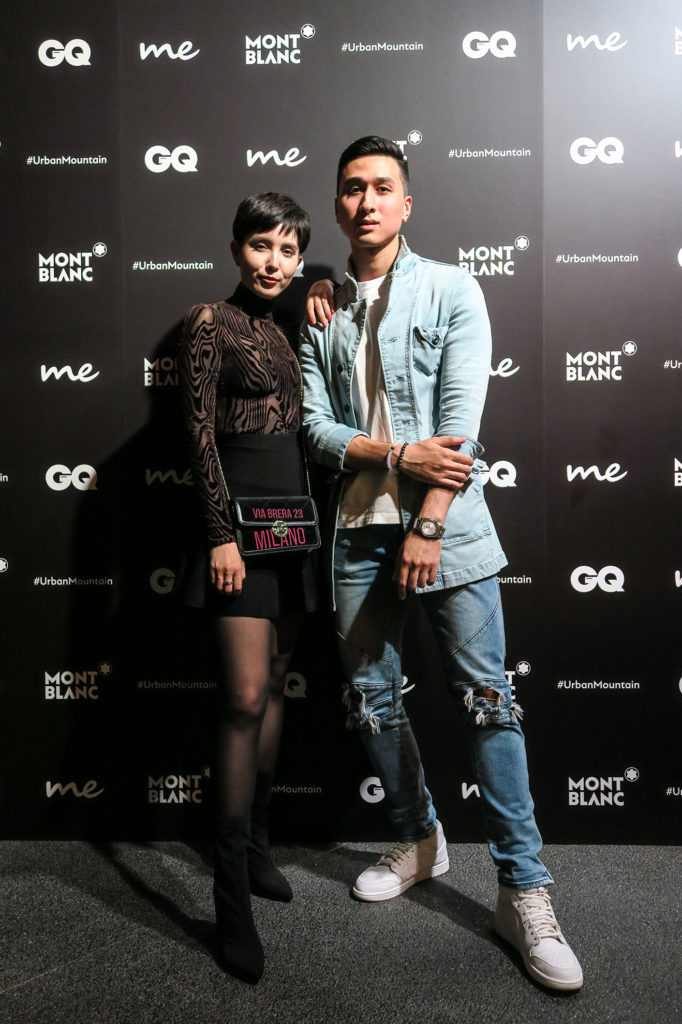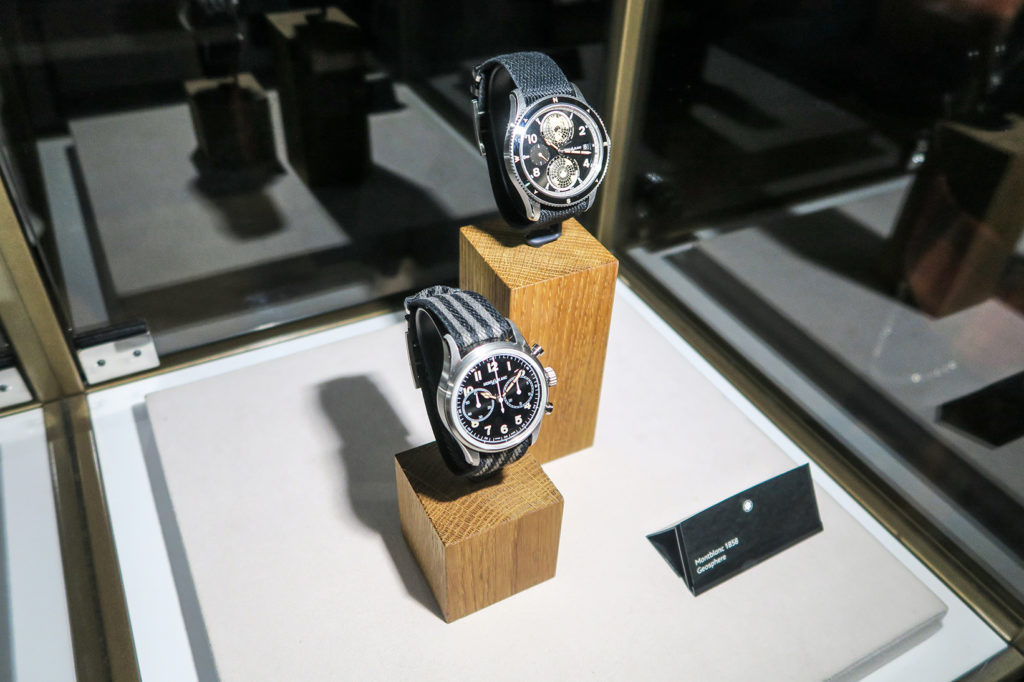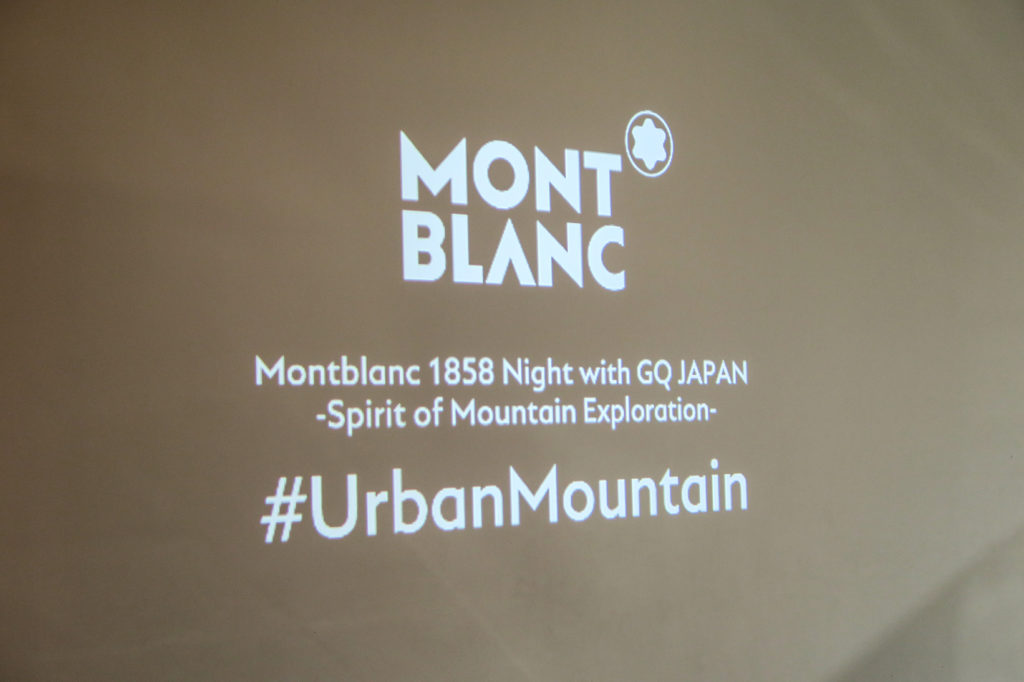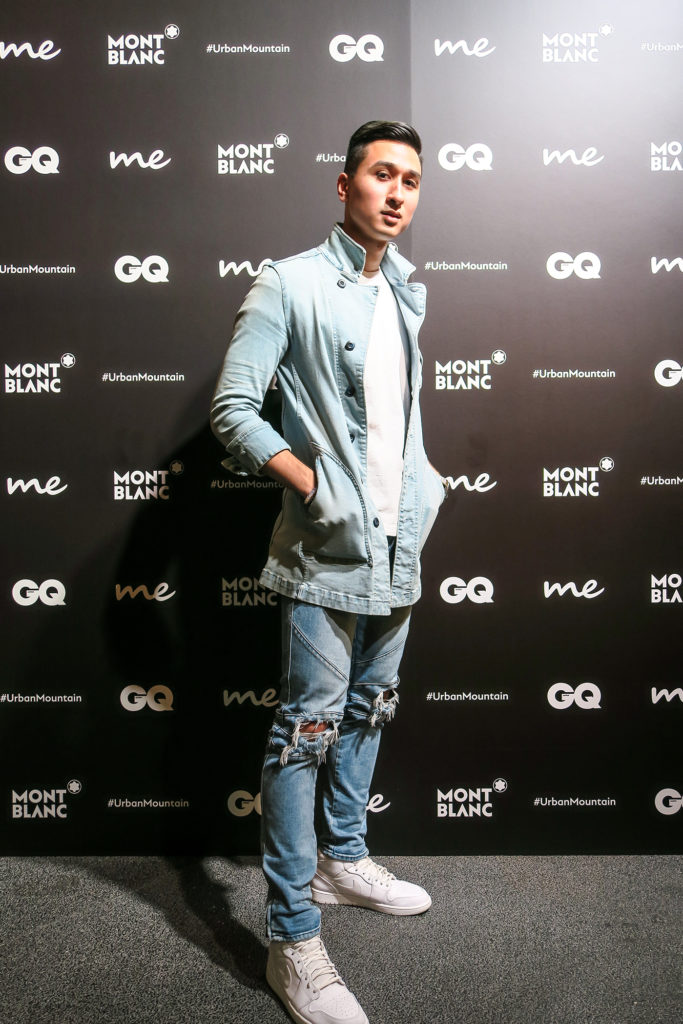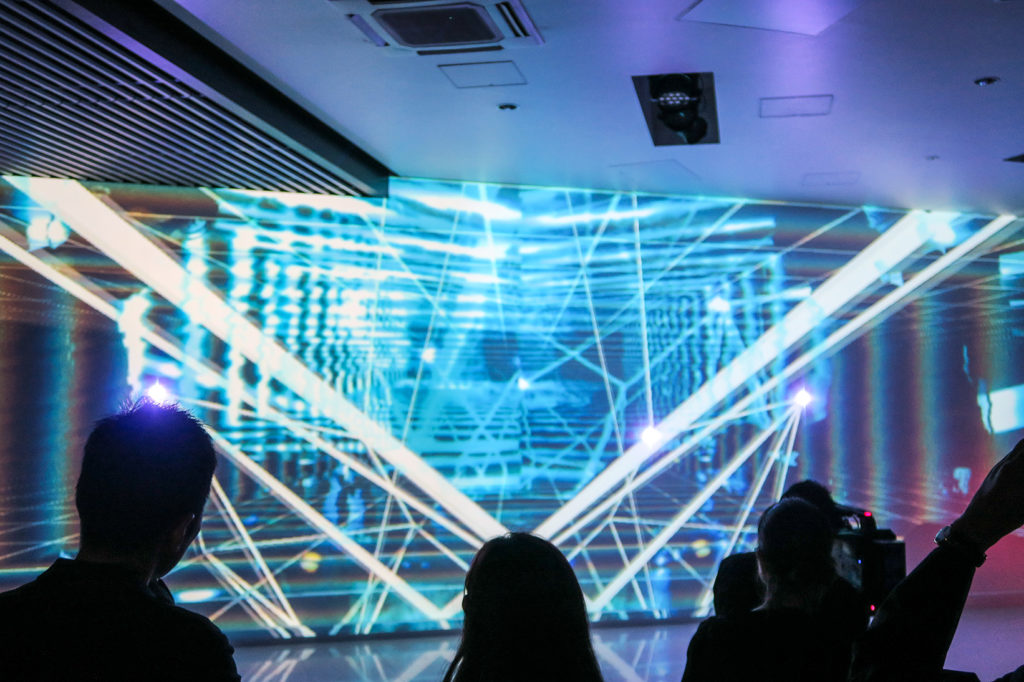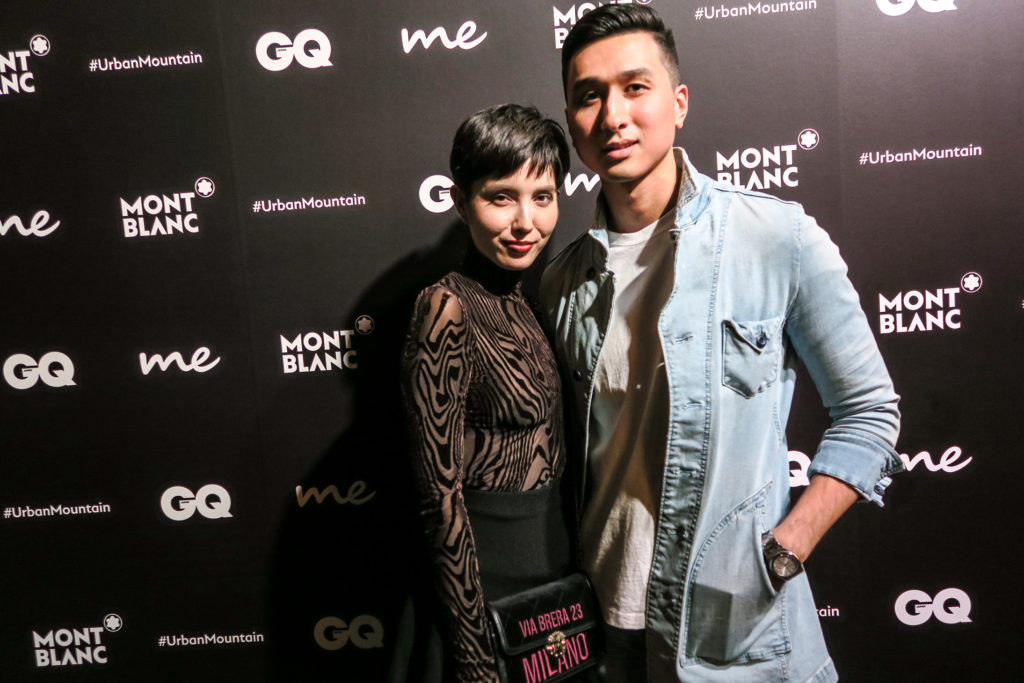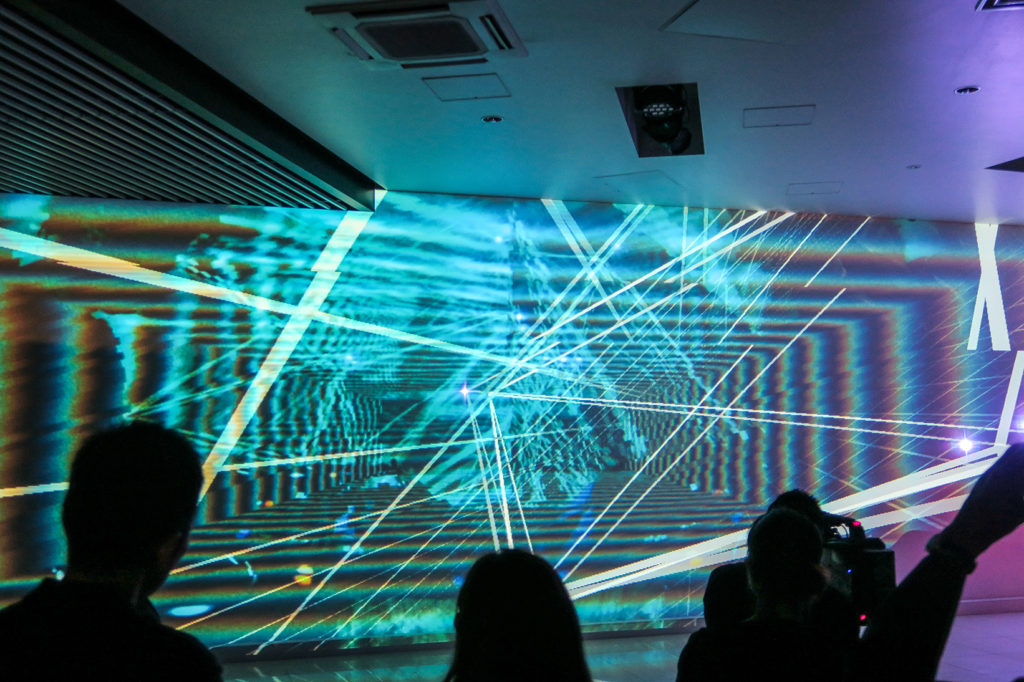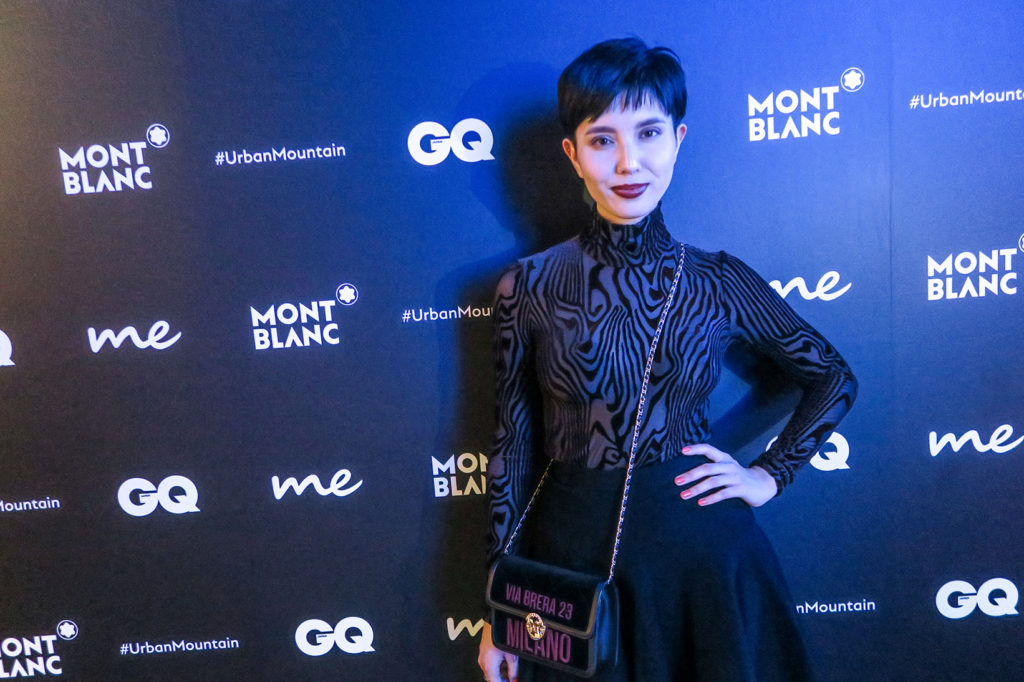 This was the first time I've ever attended a Montblanc or GQ JAPAN event, so I felt honored to receive an invitation to the Montblanc 1858 Night with GQ JAPAN at Mercedes Me Tokyo. The Urban Mountain watches on display were beautiful, and the video installation towards the end of the event was pretty cool. I attended with my friend Takumi, who is a talented photographer and blogger. Check out his photography Instagram here for awesome shots of Japan. Thanks for having us Montblanc and GQ Japan!
MontblancとGQ JAPANのイベントに出席するのは初めてだったので、大変光栄でした!Mercedes Me Tokyoで開催されたMontblanc 1858 Night with GQ JAPANでは、Urban Mountainの腕時計デザイン、そしてカラフルなムービーインスタレーションなど、様々なエンターテインメントが用意されていました。ブロガーでカメラマンのタクミくんと一緒に行って来ました!彼が撮っている写真めちゃくちゃかっこいいので、是非チックしてみて下さい!MontblancさんとGQ JAPANさん、お招きいただいてありがとうございました!