Italian lingerie brand Intimissimi just opened their new location in Ginza, Tokyo this fall, and I had the pleasure of DJ-ing for their grand reception party this month with DJ Alisa Ueno. Read on for more about the party, the lingerie and the beautiful new store!
イタリア発のランジェリーブランドIntimissimiが今年の秋、新しく銀座店をオープンしました。そして、ありがたいことに今月のレセプションパーティーで植野ありささんとDJをやらせていただきました!パーティーの様子やランジェリー、お洒落な店内をご覧になりたい方は是非進んで読んで下さい。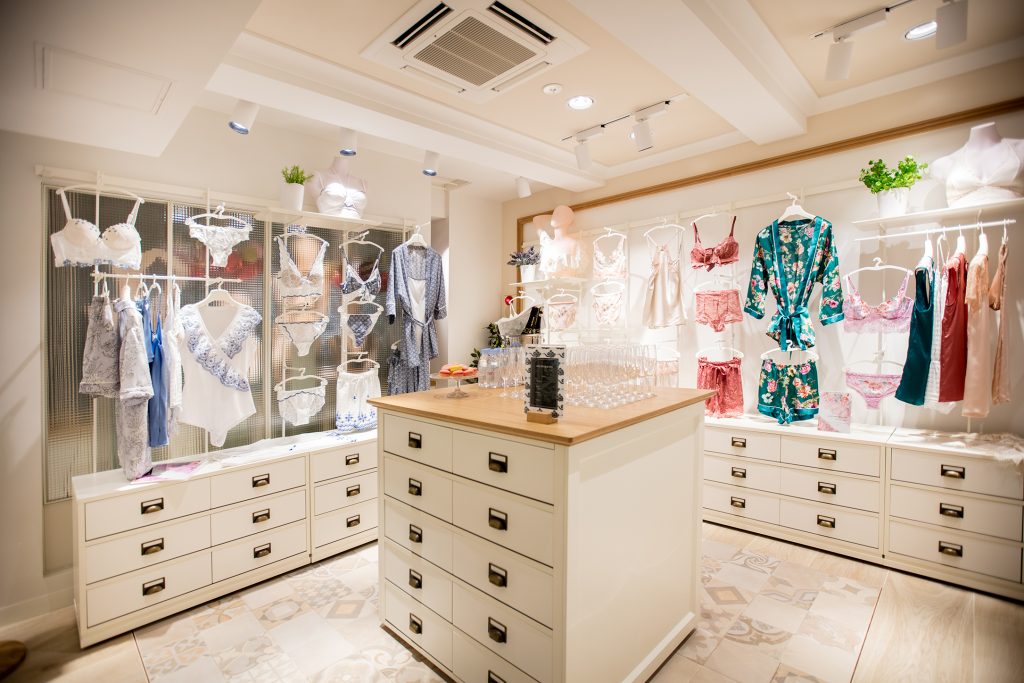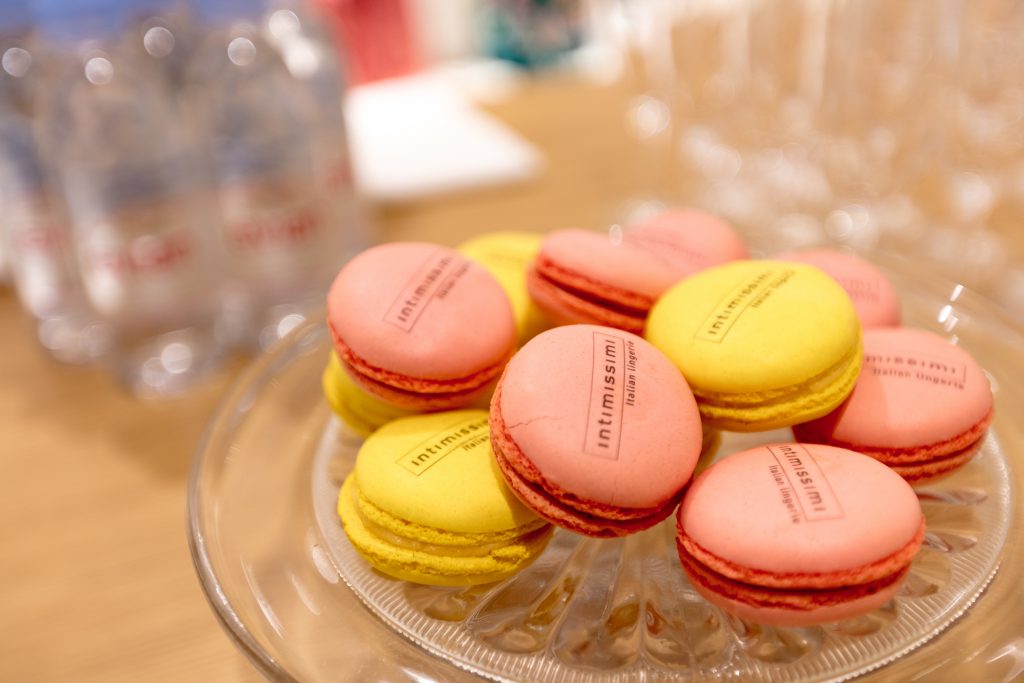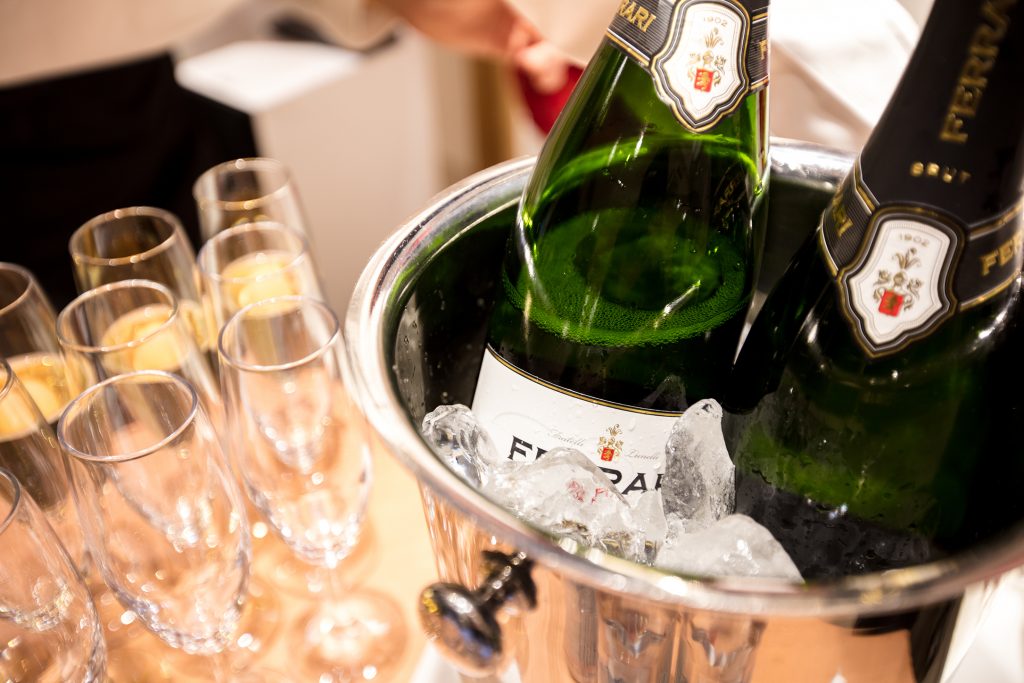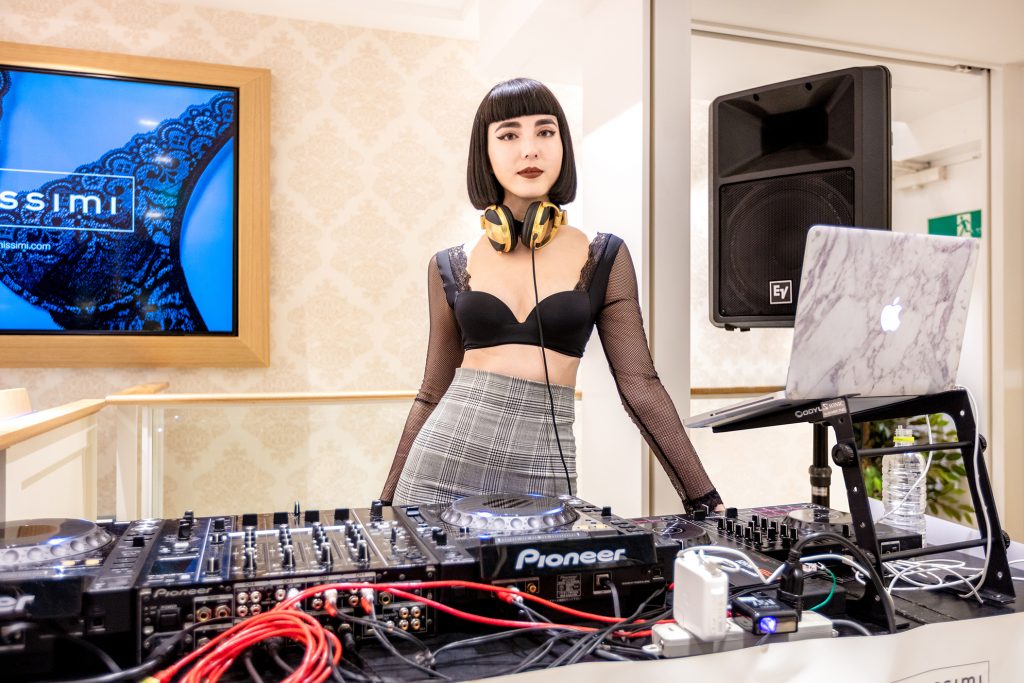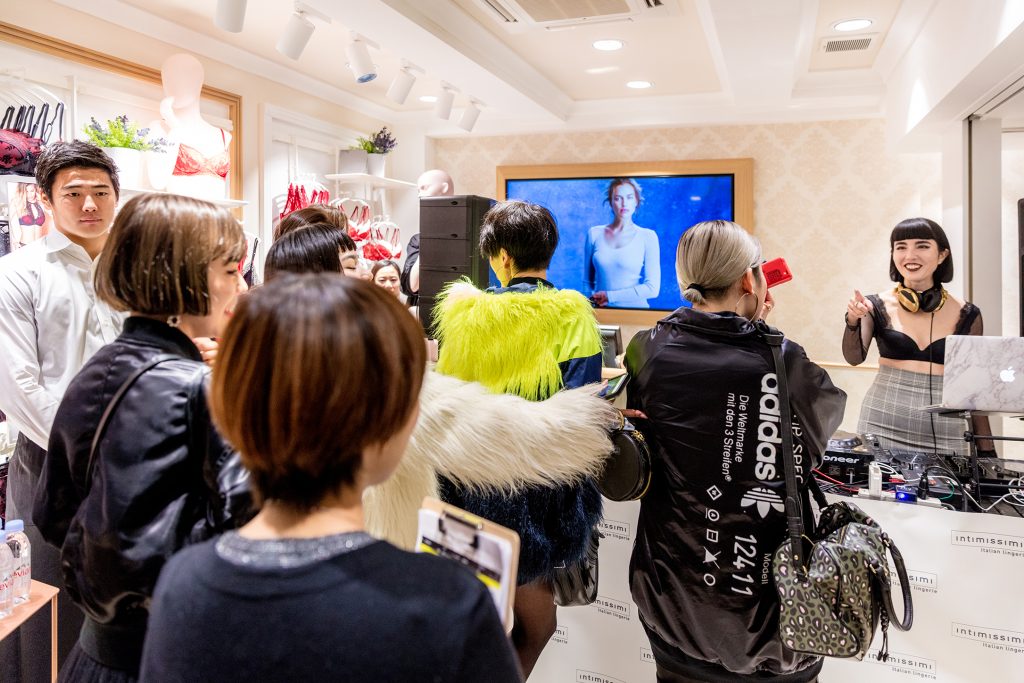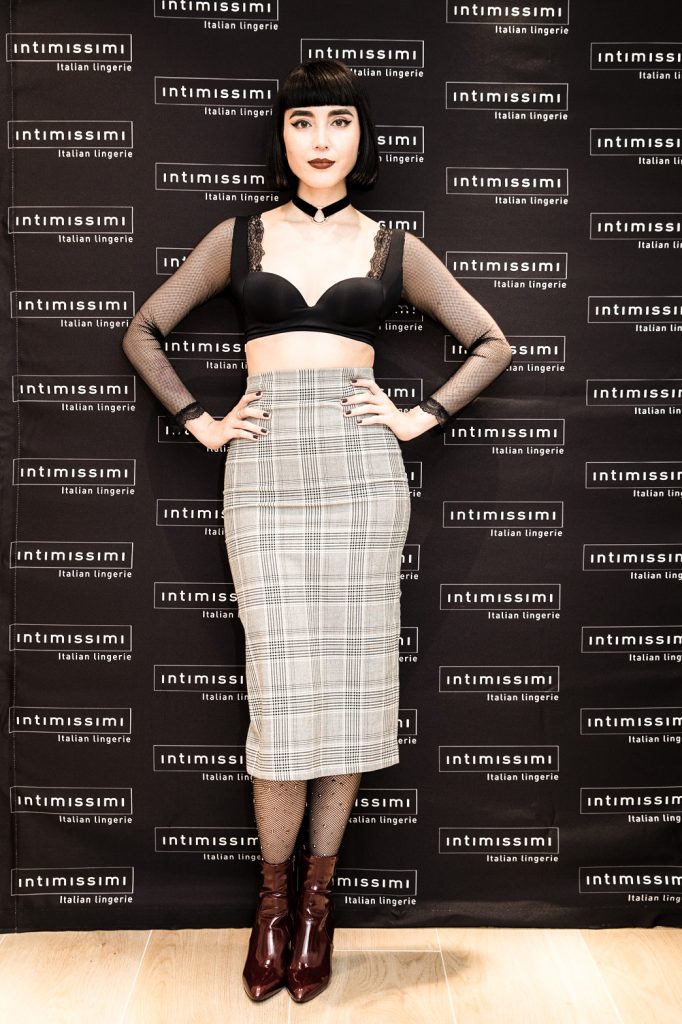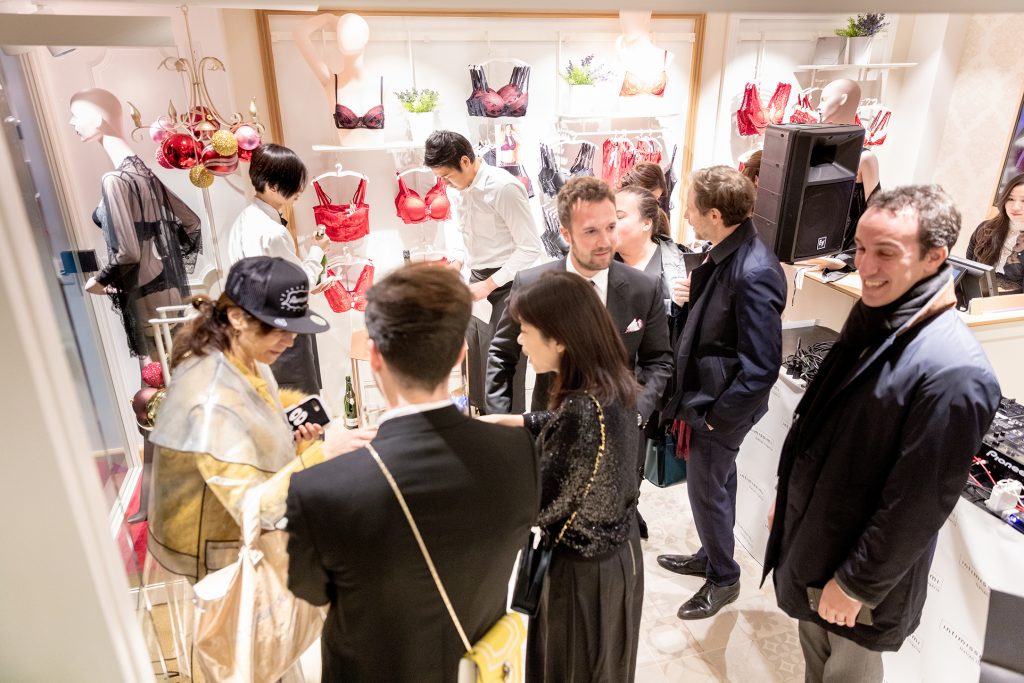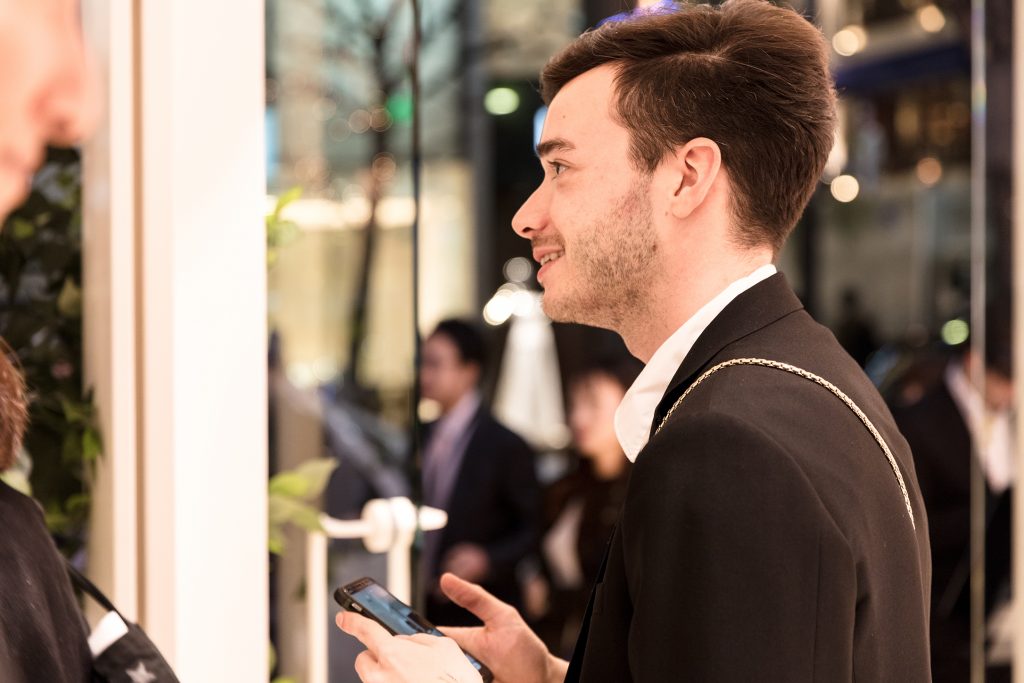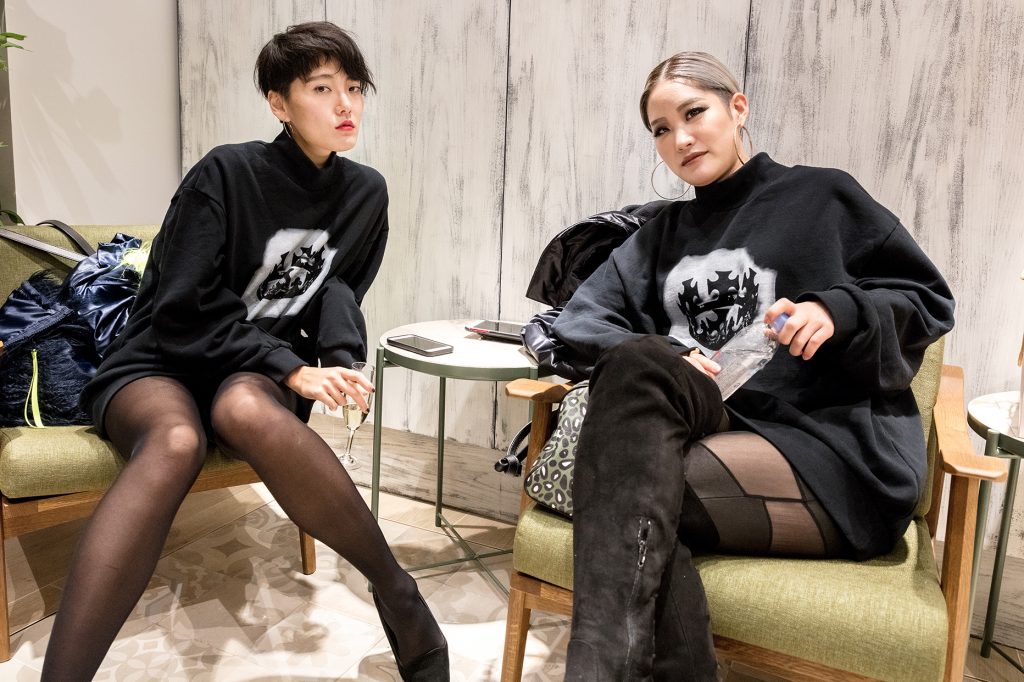 The beauty of Intimissimi
I actually didn't know the brand Intimissimi all that well before this event. Since I grew up in California, shopping at Victoria's Secret was the norm. But Intimissimi has proved to provide a great selection of exquisite lingerie & room wear choices, and luckily for me, there are so many locations opening up in Japan to satisfy my lingerie cravings. For the party, I selected the first bra that caught my eye – a simple black push-up bra with long fishnet sleeves trimmed with delicate black lace. I balanced out this sexy number with a pencil skirt from Zara, a velvet choker, some comfortable ankle boots and bejeweled Calzedonia fishnet stockings to match (Intimissimi and Calzedonia are sister brands by the way).
このパーティーの前は、実はあまりIntimissimiというブランドのことを知りませんでした。アメリカで生まれ育った私は、定番のヴィクトリアズ・シークレットぐらいしかランジェリーショッピングをしていなかったので、Intimissimiに出会えて本当に良かったと思っています。Intimissimiはランジェリーやルームウェアのセレクションを幅広く展開しているので、欲しいものが絶対見つかるはず。このパーティーのためにセレクトしたブラはシンプルな黒なのですが、フィッシュネット素材のスリーブに黒のレースのトリムのデザインがなんともユニークでセクシーだったので、見つけた瞬間「これだ!」と思いました。今流行のグレンチェック柄のハイウェストペンシルスカートと黒のチョーカー、ボルドーのヒールブーツとCalzedoniaのフィッシュネットストッキングと合わせました。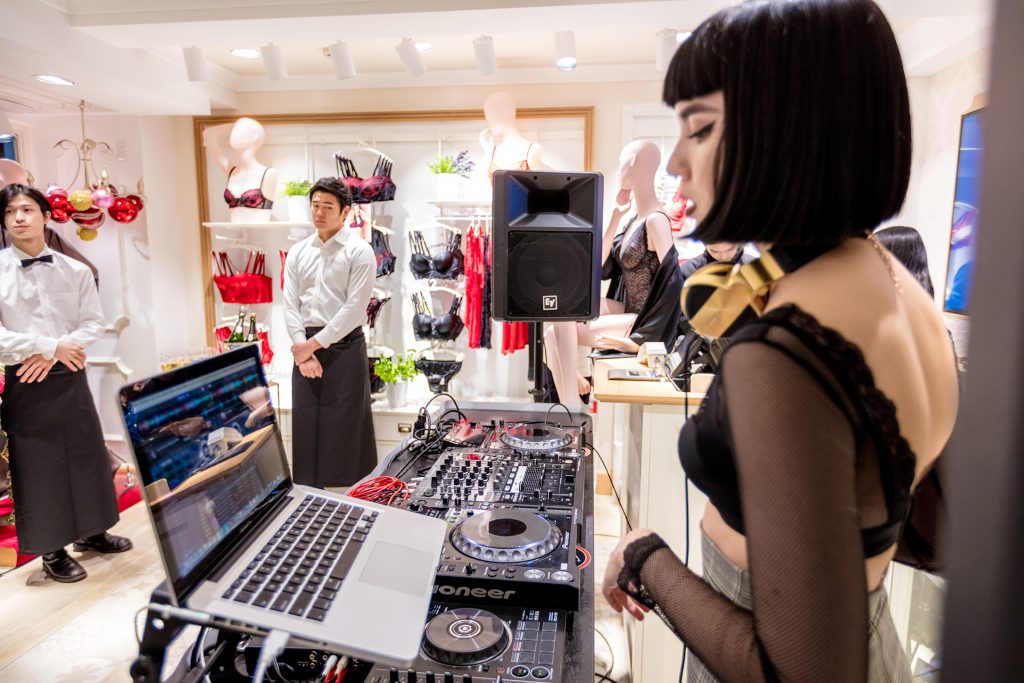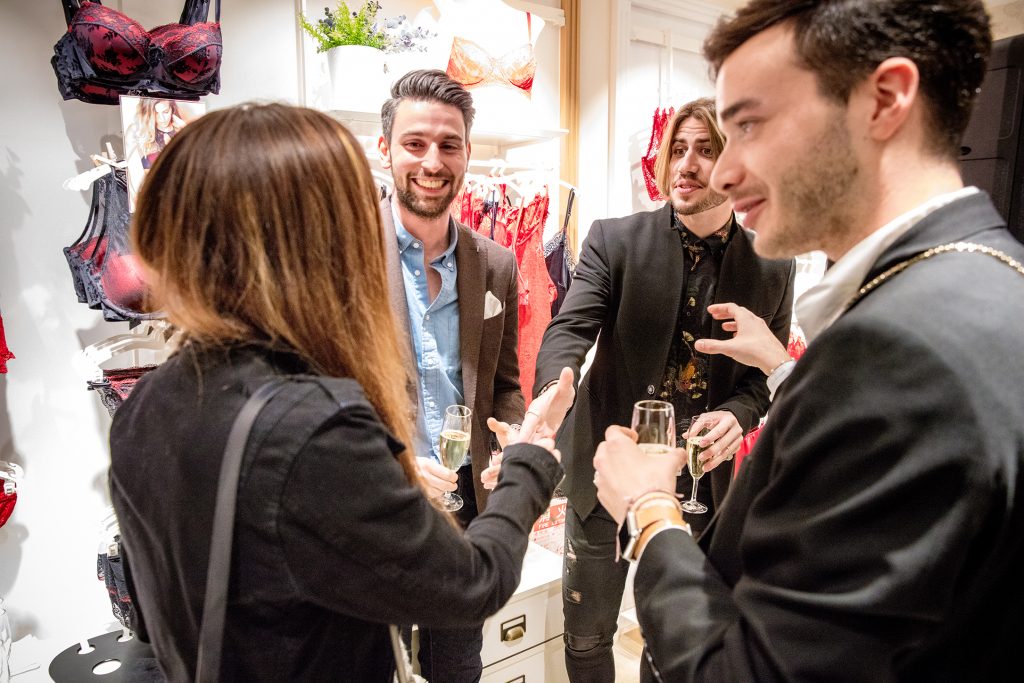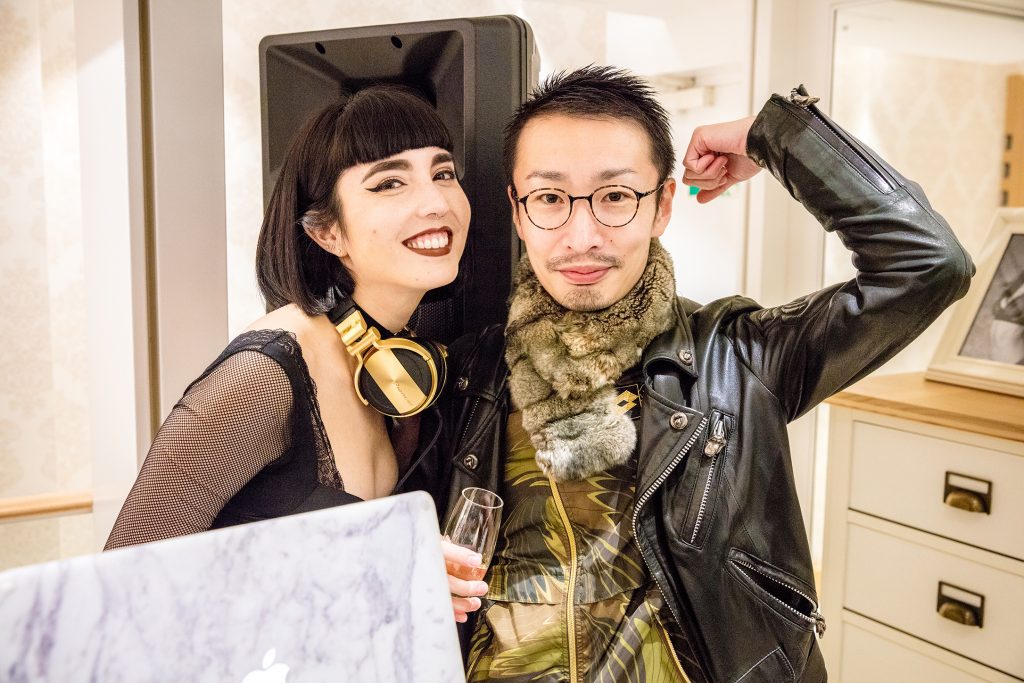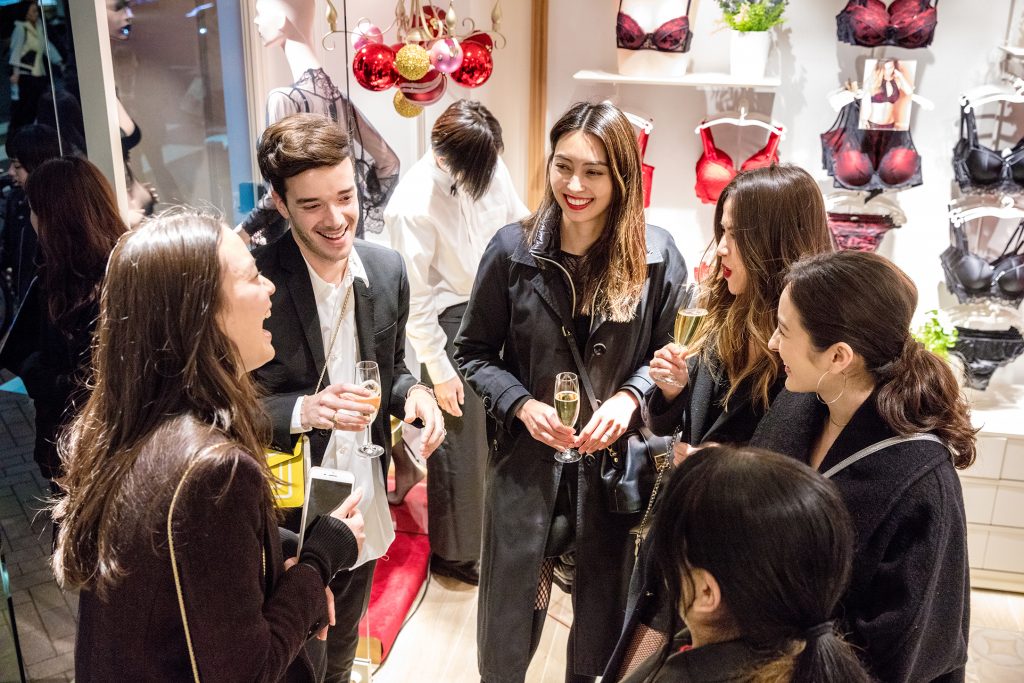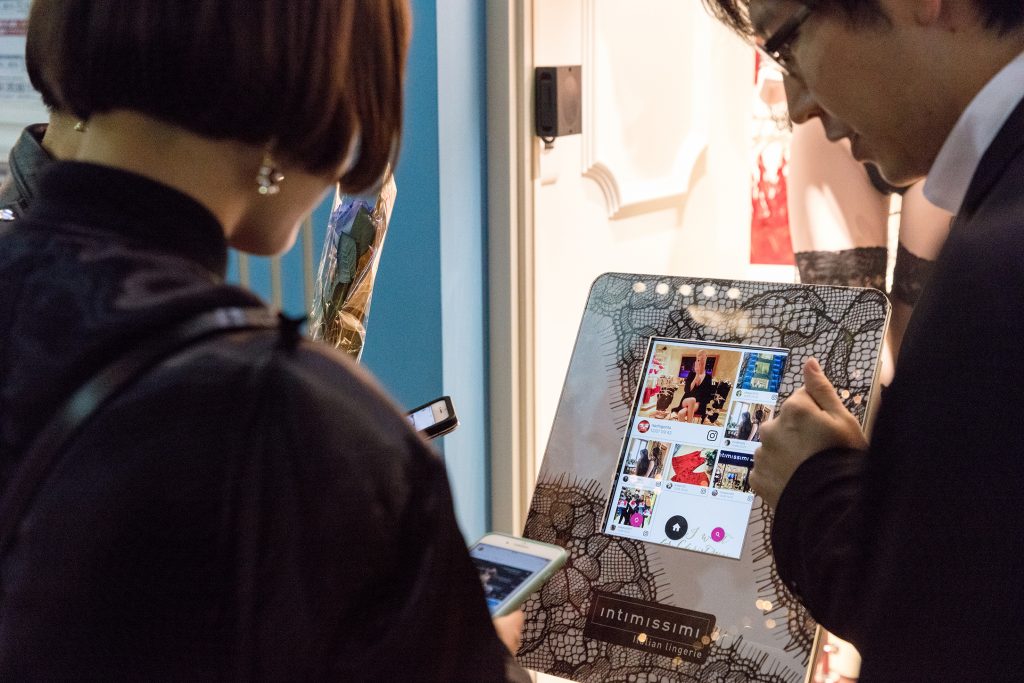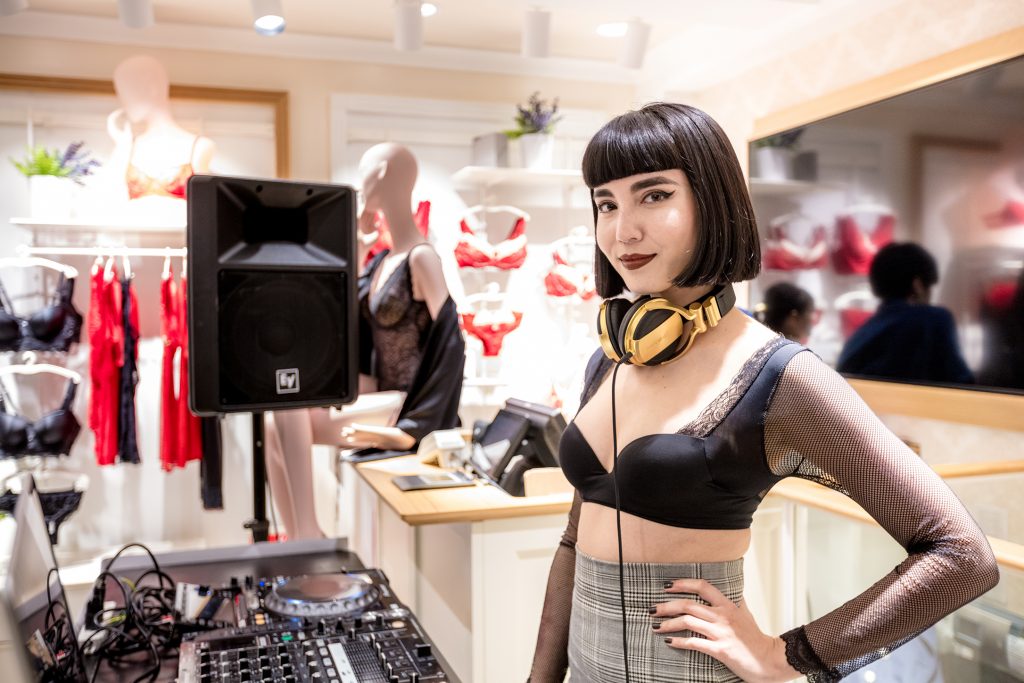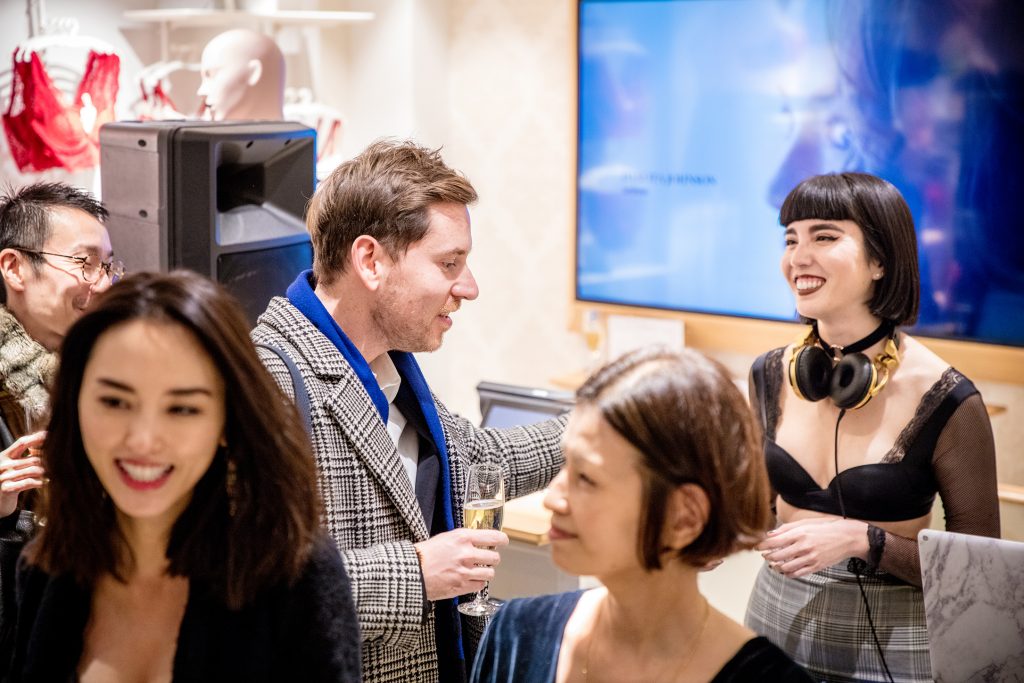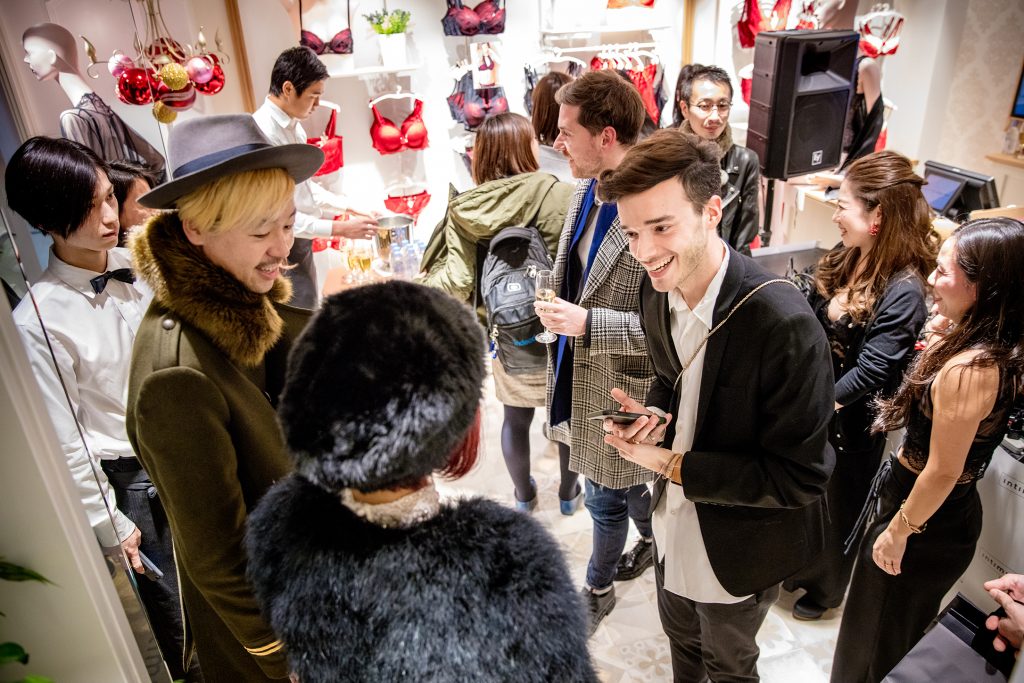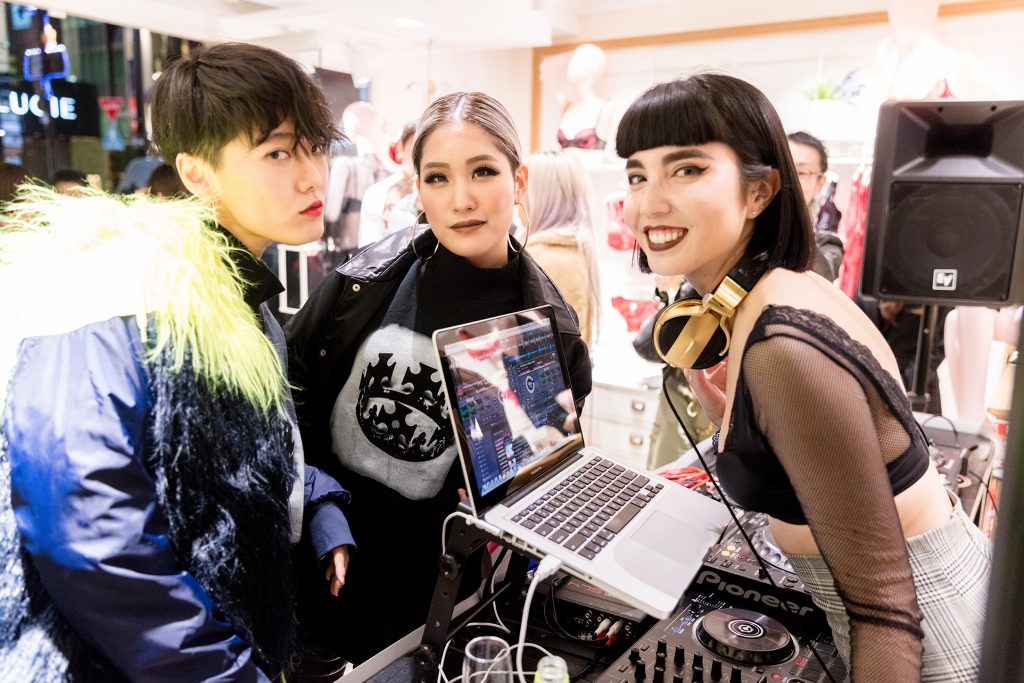 Get the lingerie party started!
The best thing about DJ-ing at fashion parties is seeing the guests enjoy the party along with the music. And it was great to see some of my friends at the party who stopped by for a glass of champagne and fun party tunes to end their long workday. Also, the models and influencers invited to the party were dressed to perfection in their Intimissimi lingerie of choice. I loved how all of these beautiful ladies styled their lace 'n things! Even the party favors were fancy.
ファッションパーティーでDJする楽しさはたくさんあって、やっぱり一番嬉しいのはゲストがパーティーを楽しんでいる姿をDJブースから見れることかな?そして、私が流している音楽に合わせてたまに踊ってくれる人を見つけるのももうひとつの楽しみです。今回は友達もふらっと寄ってくれたので、シャンパン飲みながら楽しめました。モデルやインフルエンサーの方も、Intimissimiのランジェリーを抜群に着こなしていたので、お洒落な光景でしたよ!一輪のバラのギフトもIntimissimiっぽくて素敵でした。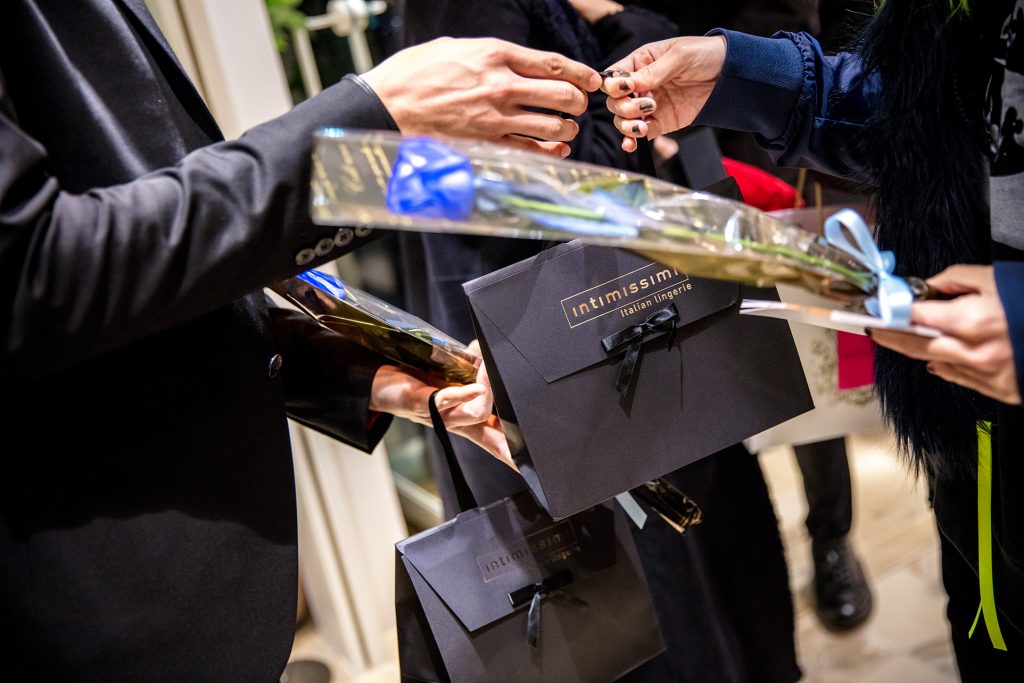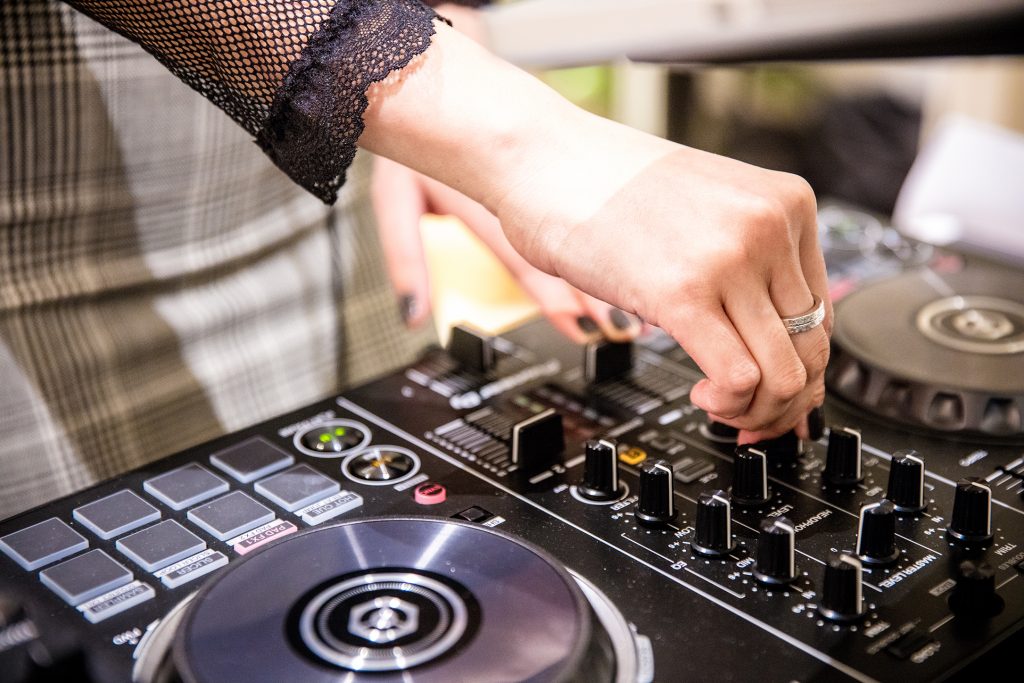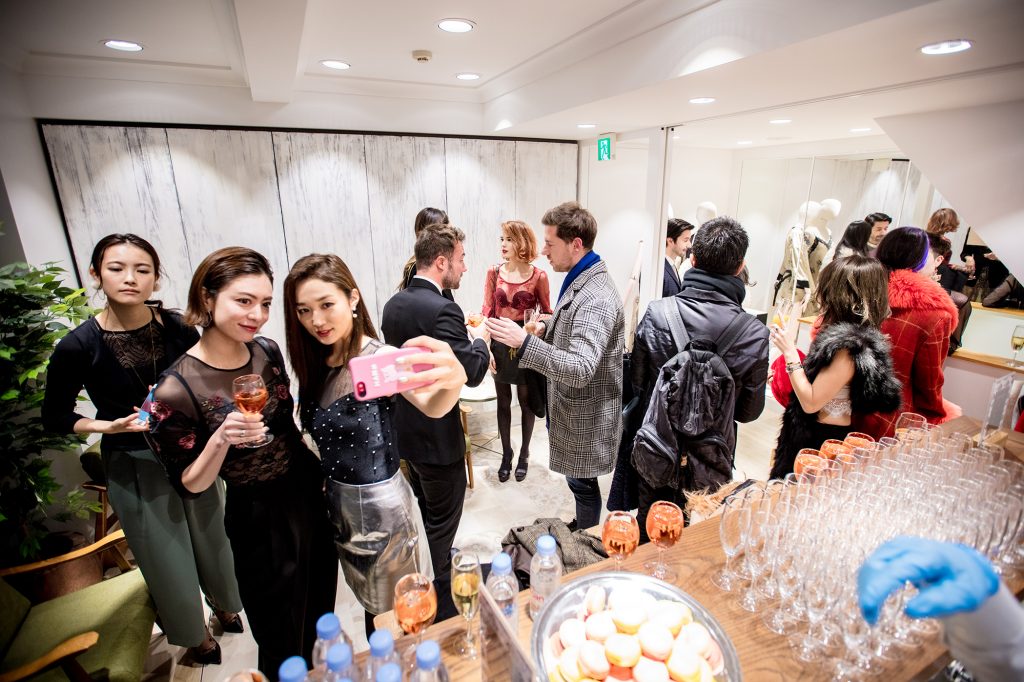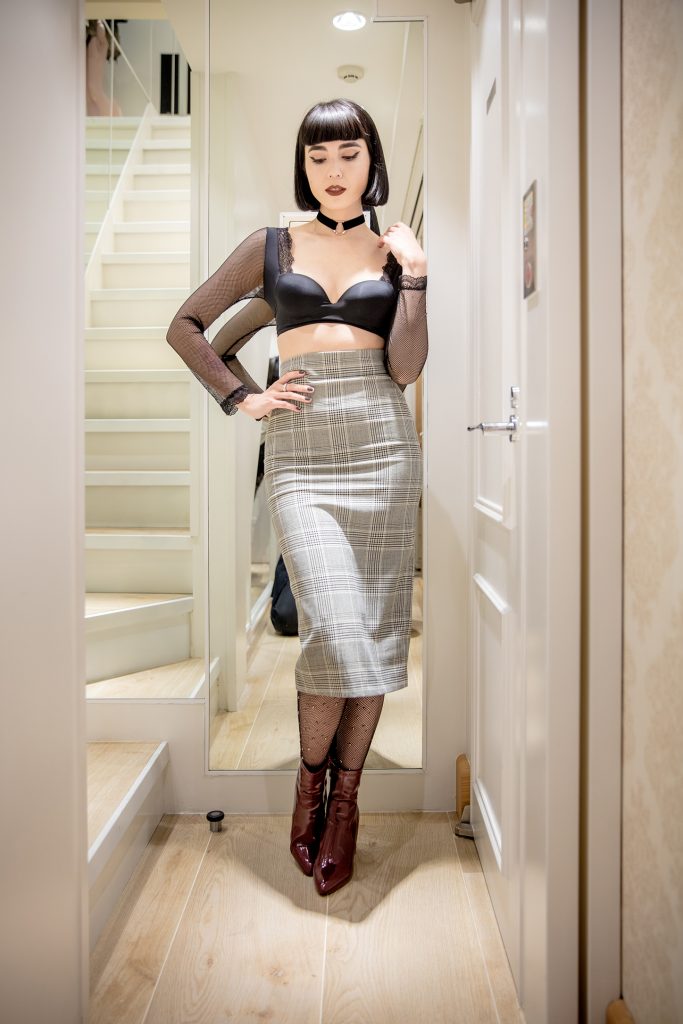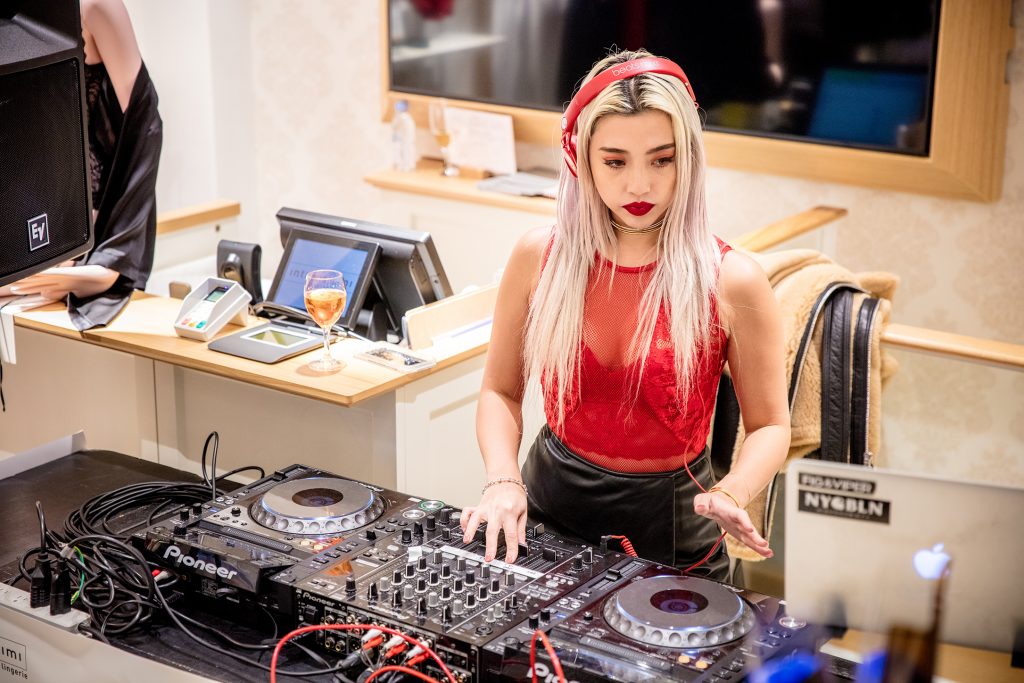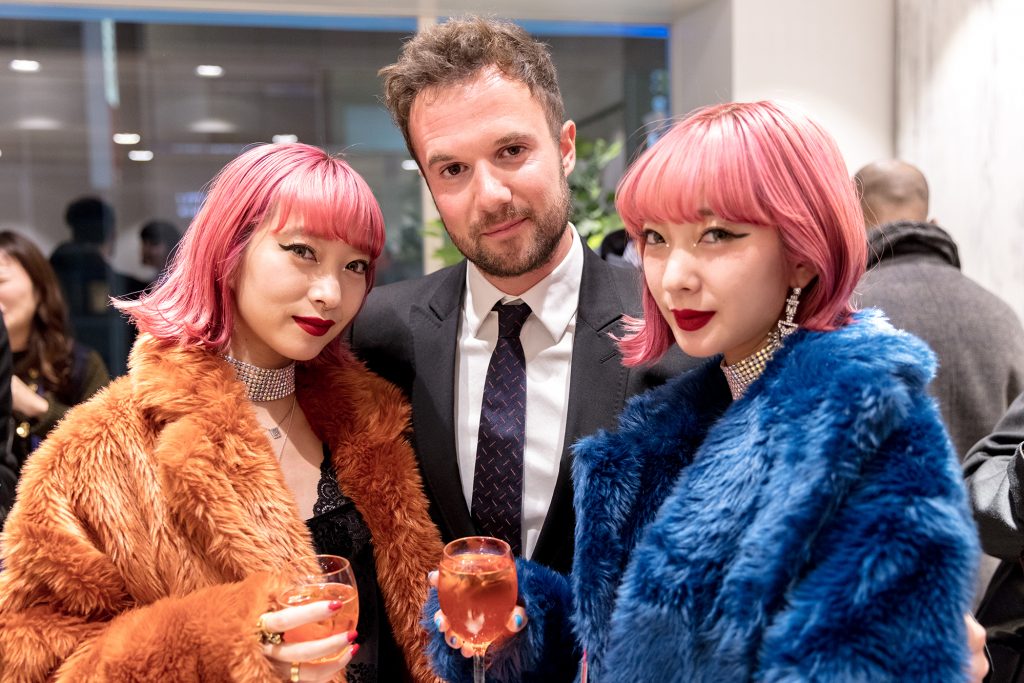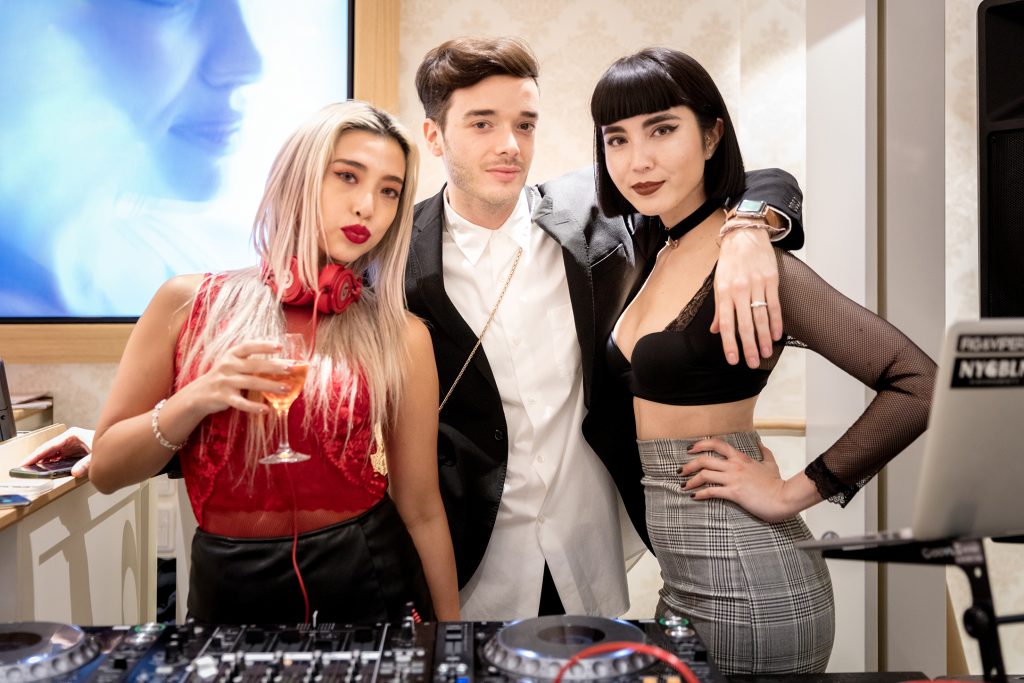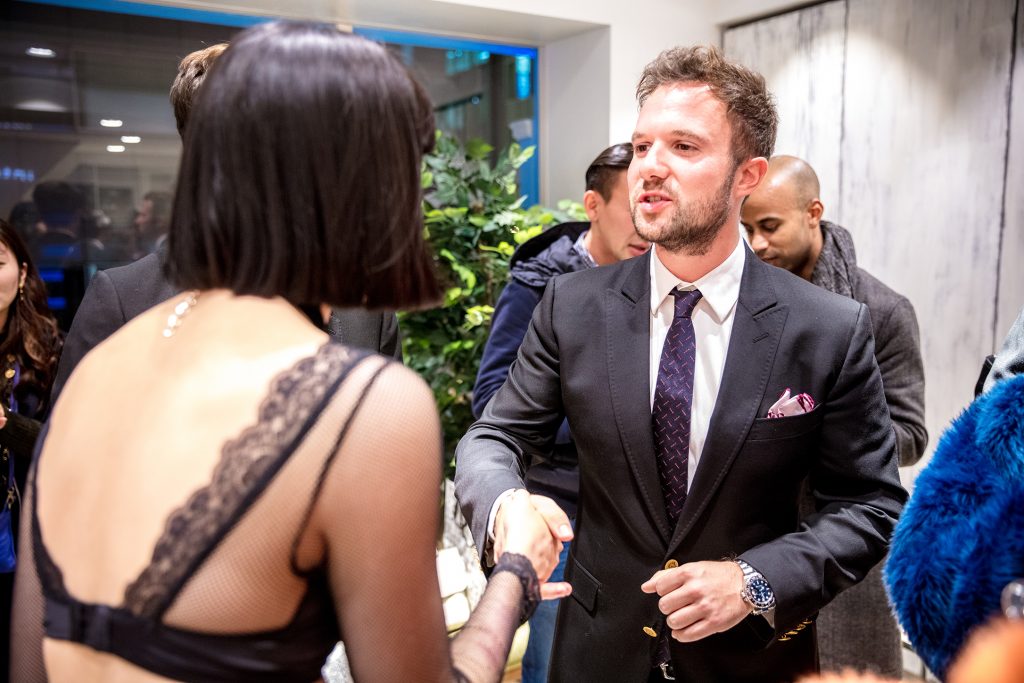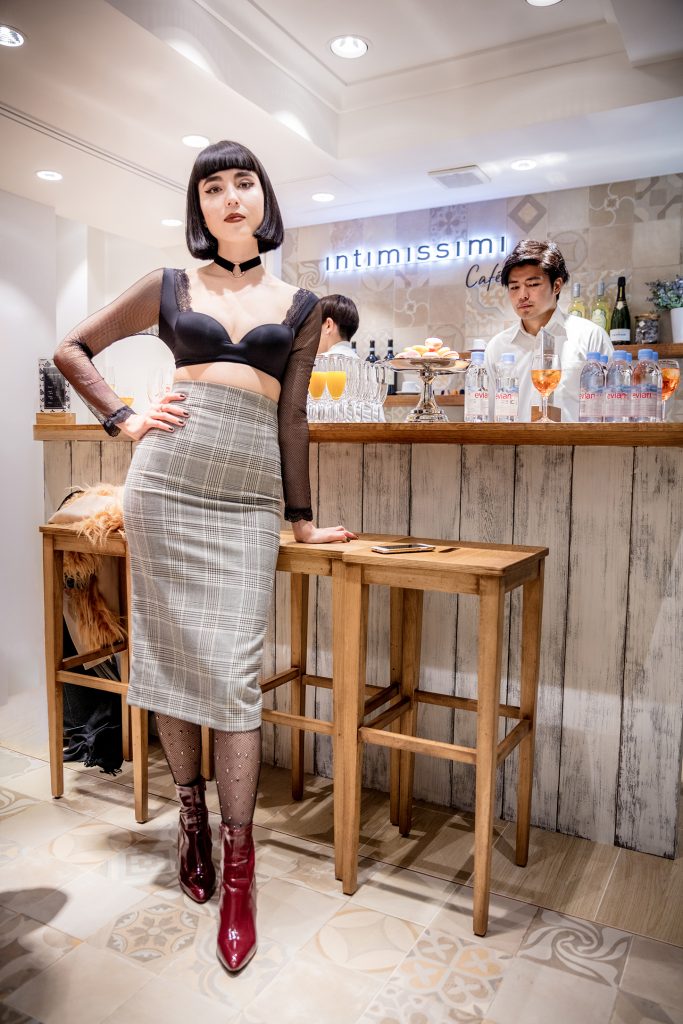 DJ Alisa Ueno
After my DJ set, Fig & Viper producer Alisa Ueno took the reigns and did an amazing job welcoming the guests with her DJ set. I loved how she chose a sleeveless red lace top to match her red Beats and red lipstick, paired with a leather mini skirt. It's no wonder I continue to look up to her as a fellow DJ and fashion icon.
何年か前に初めてありささんのDJを生で見た時から、ファンになりました。私のセットの後にありささんのかっこいいDJセットを見れて、本当に楽しかったし、勉強にもなりました。彼女が着こなしてた真っ赤なレースのトップスが赤リップとヘッドフォンと完璧にマッチしてたのがなんともお洒落!レザーのミニスカートとも相性が良かったです。DJとファッションアイコンとしてこれからも彼女をインスピレーションにしていきたいです。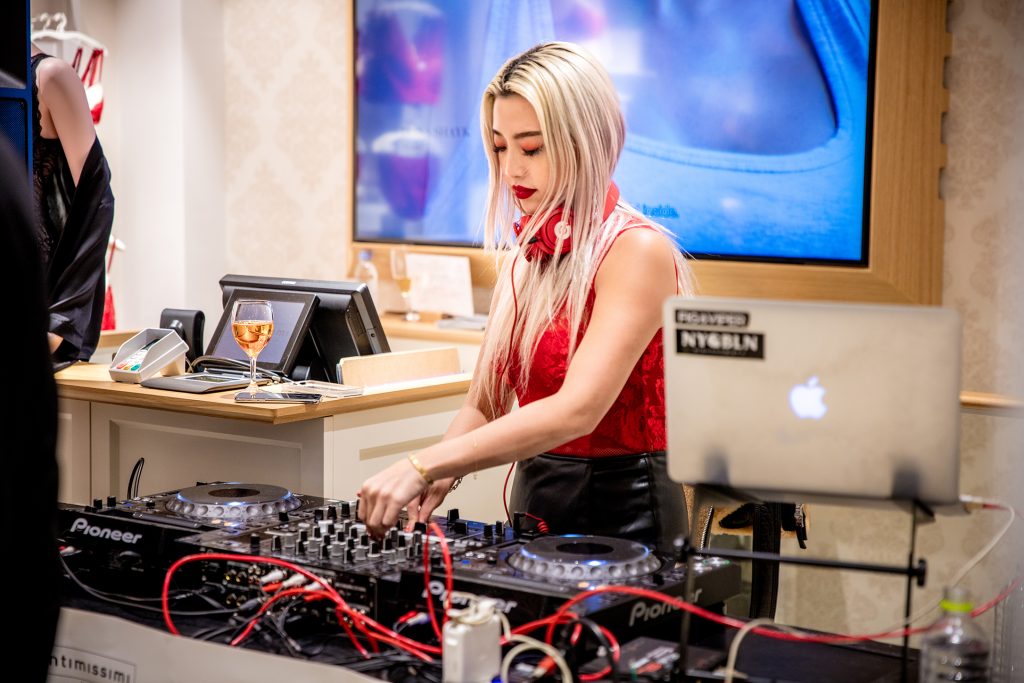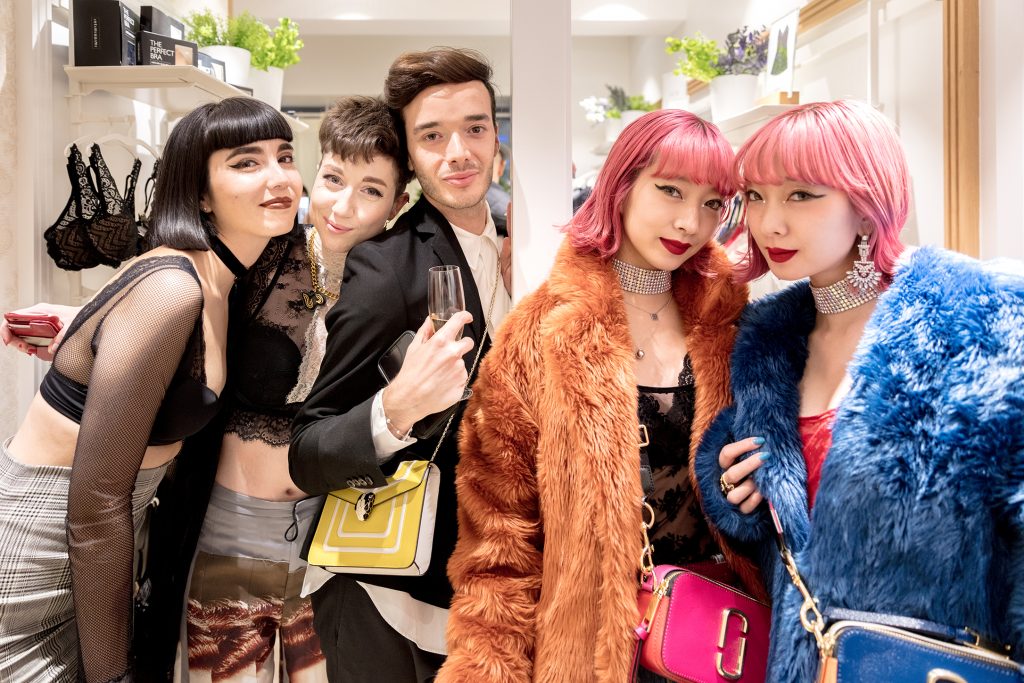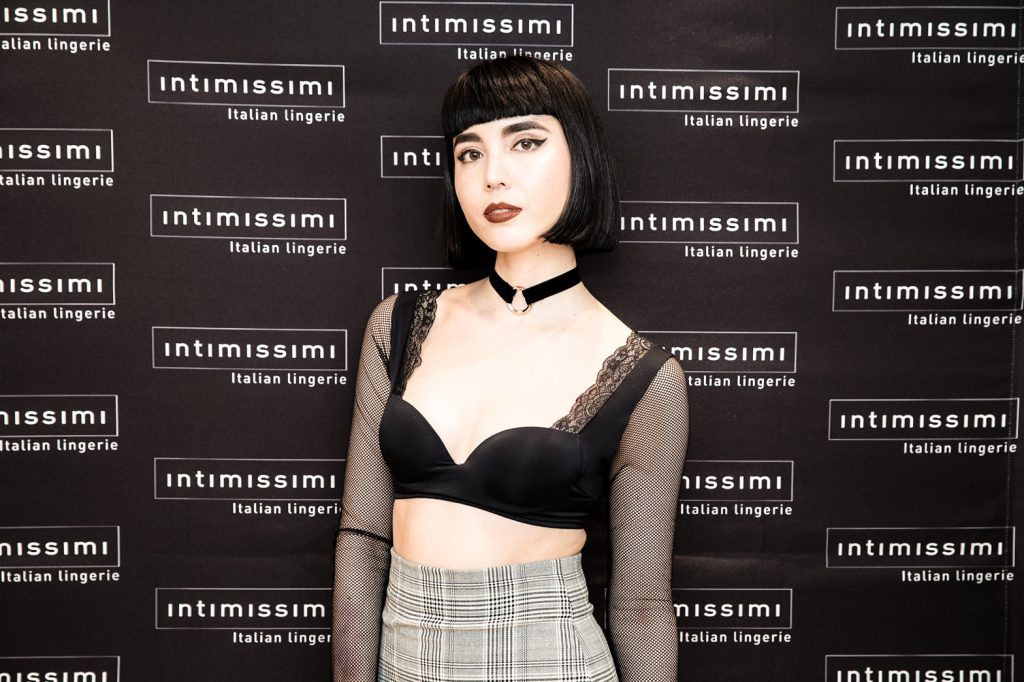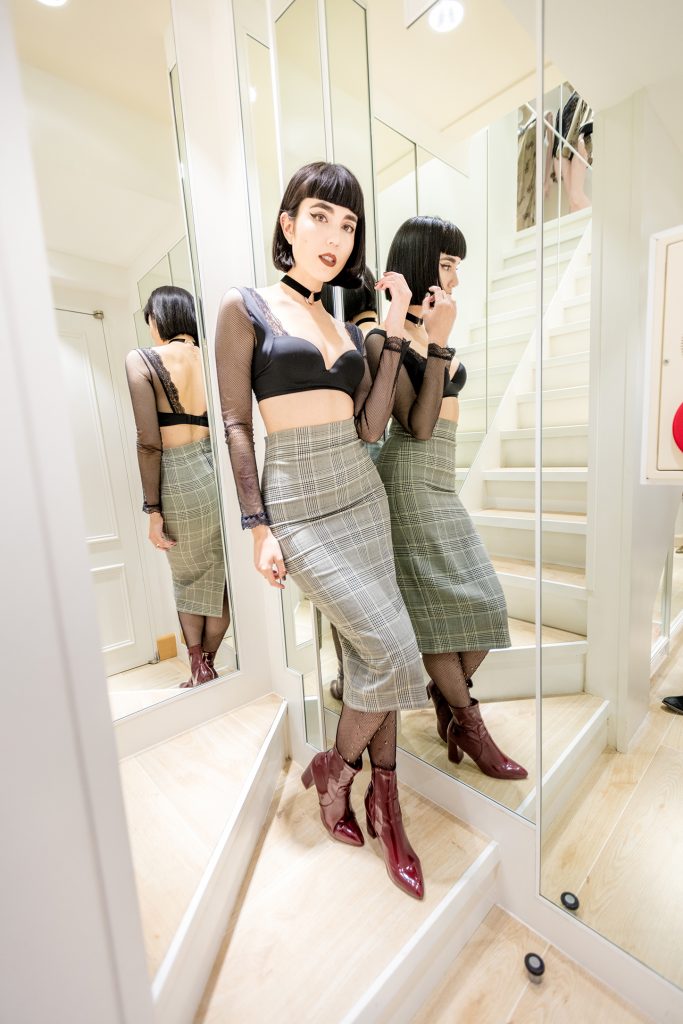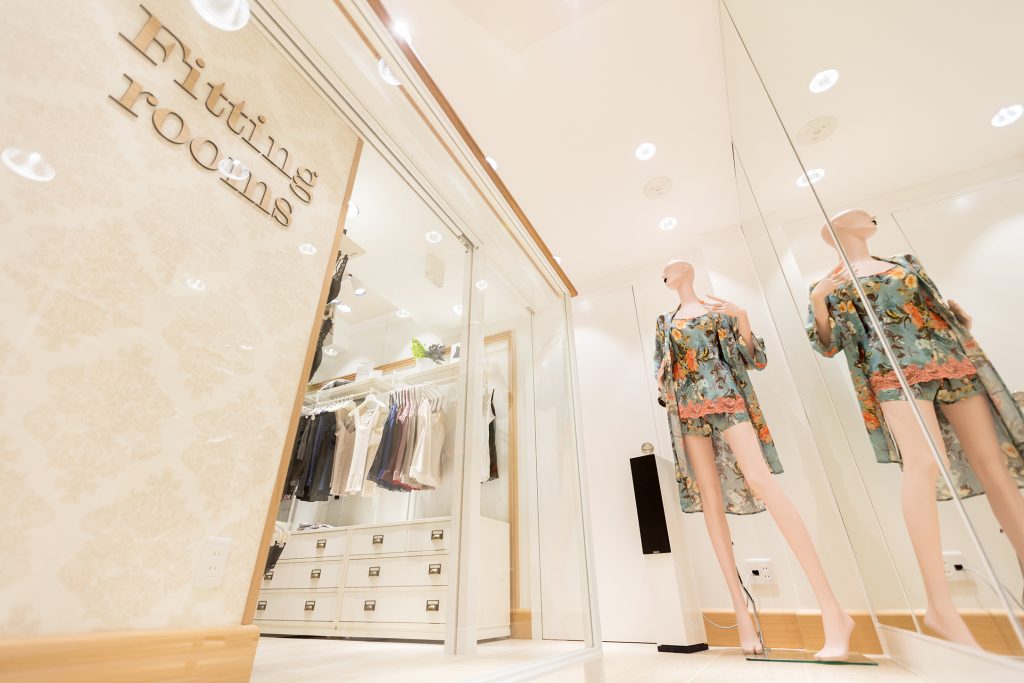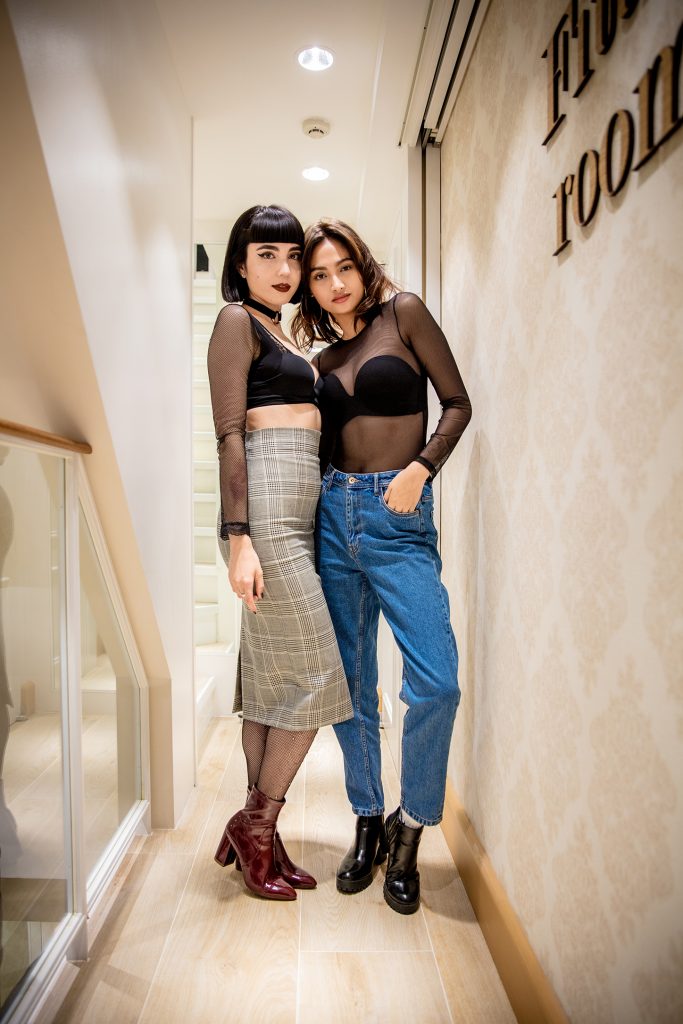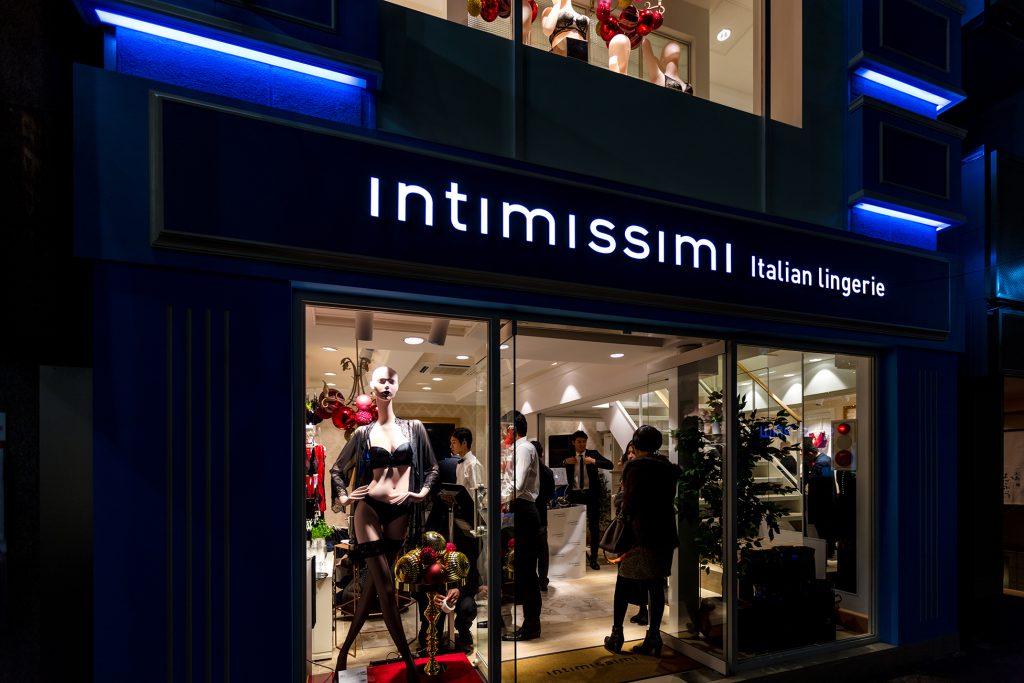 Many thanks to Intimissimi for this lovely opportunity to do what I love and wear what I love ❤️ For more amazing lingerie for the holiday season, visit the Intimissimi website here. Happy shopping!
この度盛大なレセプションパーティーでDJをさせていただいて、本当にありがとうございました!可愛くてセクシーなランジェリーをチェックしたい方は、Intimissimiのホームページへ!Happy shopping❤️
Wearing Intimissimi bra, Zara skirt, Asos choker (similar here), Calzedonia tights (similar here), Public Desire boots (similar here)
All photos by Fu Sheng Wang.