It feels so good to be back with a fresh new post. With Tokyo Fashion Week this past week, and also preparing for another DJ gig this weekend and working on my new DJ mix (read on to the end!), it was pretty damn hectic. And when life gets too hectic, I sometimes have to put the blog on hold, mainly because I don't want to bullshit my way through posts just to have content on here. Anyways, I'm happy to be back and start engaging with you all.
ブログを更新してから大分時間が経ってしまいましたが、アイ・アム・バックです!アマゾンファッションウィークも先週終わり、週末のDJのお仕事も無事終わり新しいDJミックスもアップしたので(最後まで読んでね?)少しバタついてたのがやっと落ち着きました。そういう時はどうしてもブログがお休みになりがちなんですよね。適当に記事を書けないし!なので、こうしてゆっくり新しいプログ記事を久しぶりに書けて嬉しいです。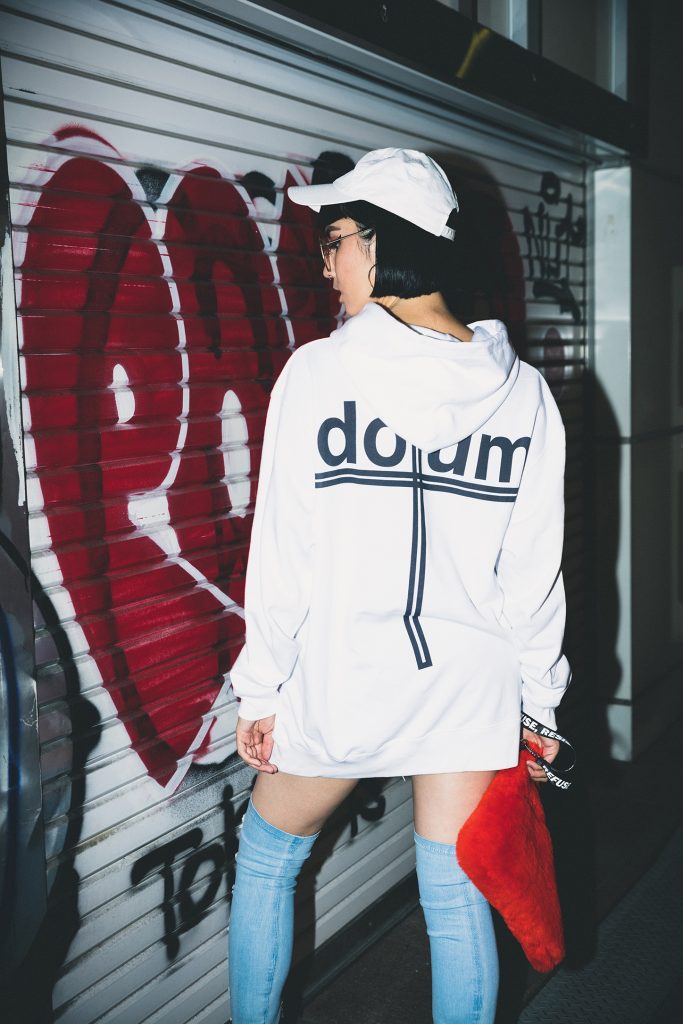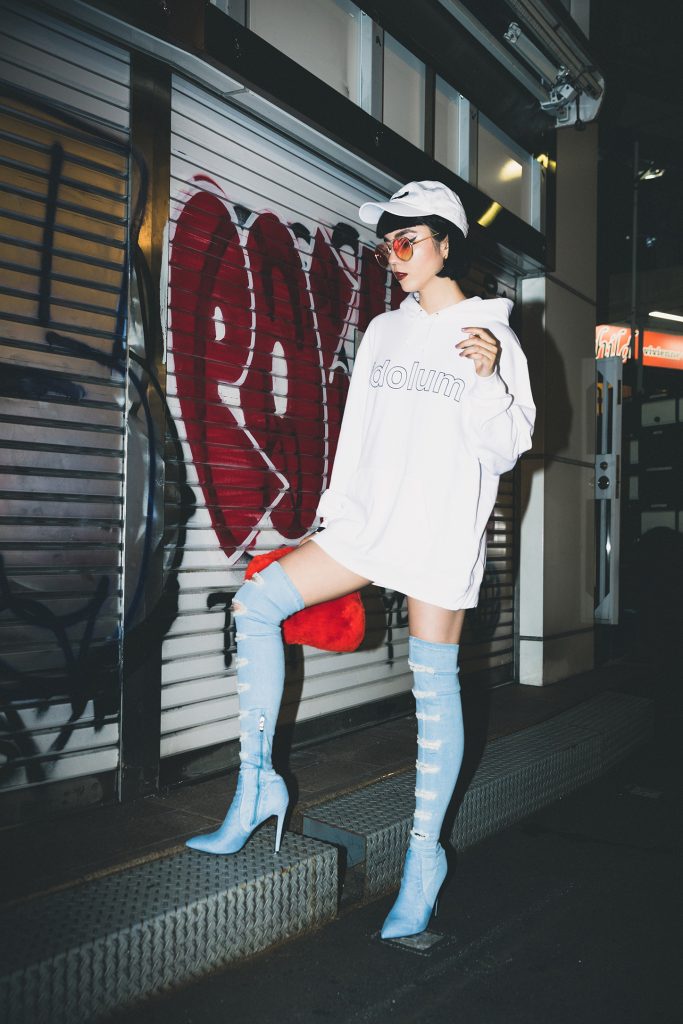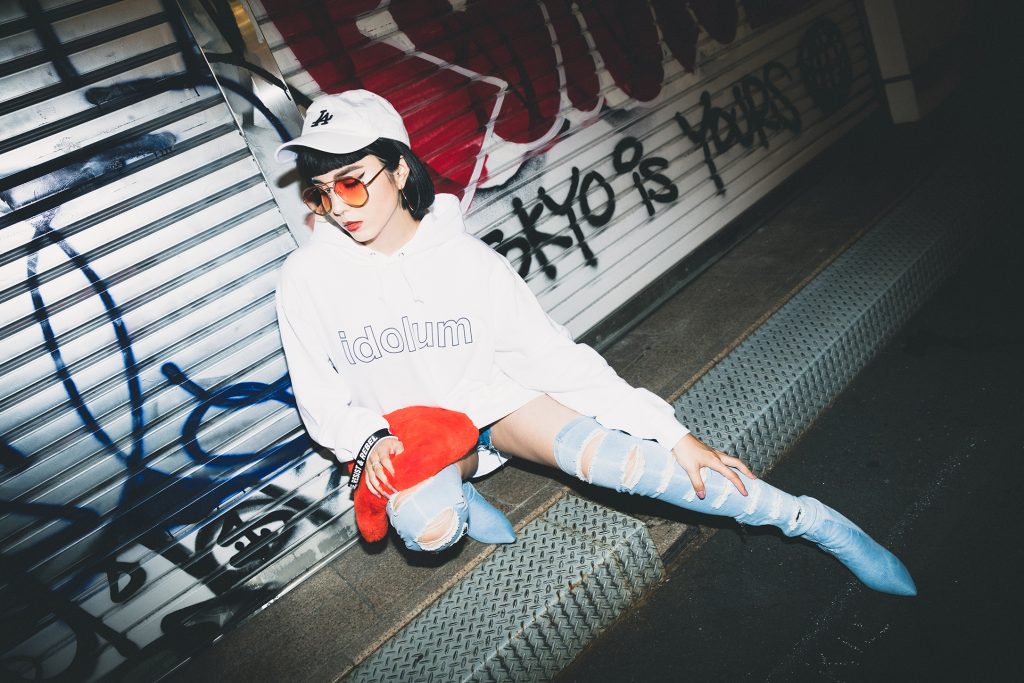 I'm a huge fan of "easy dressing," that is, throwing on an outfit with the least amount of items possible. An XL hoodie acts as a casual one piece without overdoing it (but wear shorts underneath just in case!), and it's a great excuse to pull out those OTK boots for good balance. This white hoodie from Idolum is the latest addition to my XL hoodie collection, and I love it! It's comfortable for one thing, and white is a great color to mix and match different accessories with. Orange is a trendy color this season, so I added two orange accents with the sunglasses and furry clutch. And I thought the light-wash denim boots would help bring out that pop of color.
私はなるべく少ないアイテム数でその日のコーデを決める、「簡単コーディネート」が好きです。XLのフードはさらっとワンピース代わりに着ることができるし(もちろんショートパンツ履いてます!)、更に膝上ブーツともバランスがいいんです。Idolumの白いフードは私のXLフードコレクションの中で一番新しいもので、凄く気に入ってます!パジャマみたいに着心地いいし、白は色んな色と合わせやすいのがgood。オレンジは今季のトレンドカラーなので、サングラスとクラッチバッグはあえて同色のビビッドオレンジにしました。そして、ライトウオッシュデニムブーツでそのオレンジ色を寄り引き立たせてみました。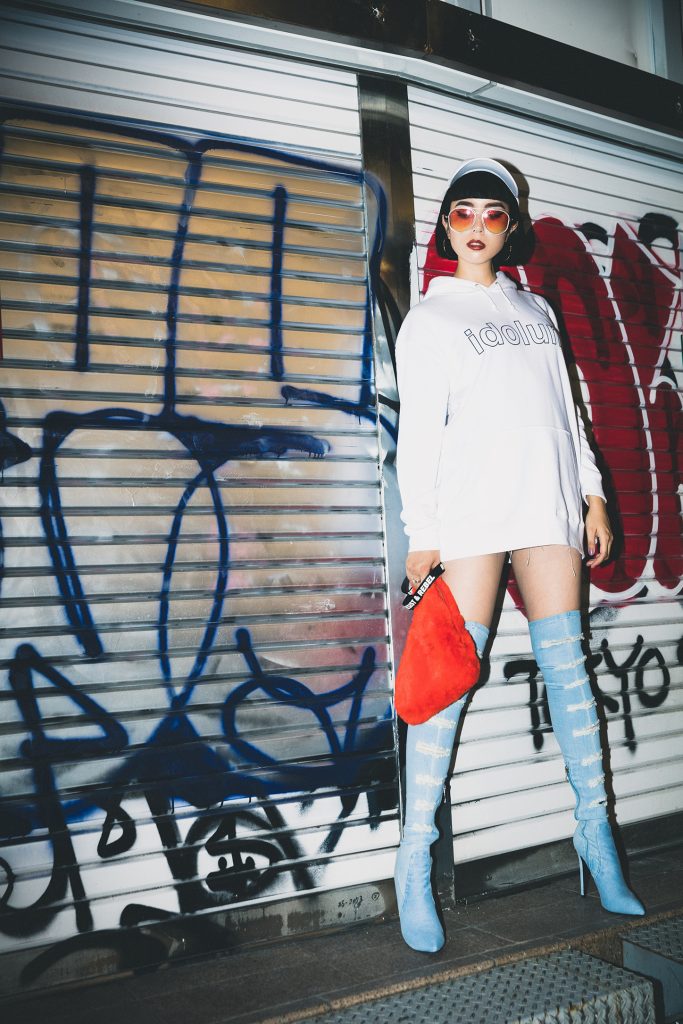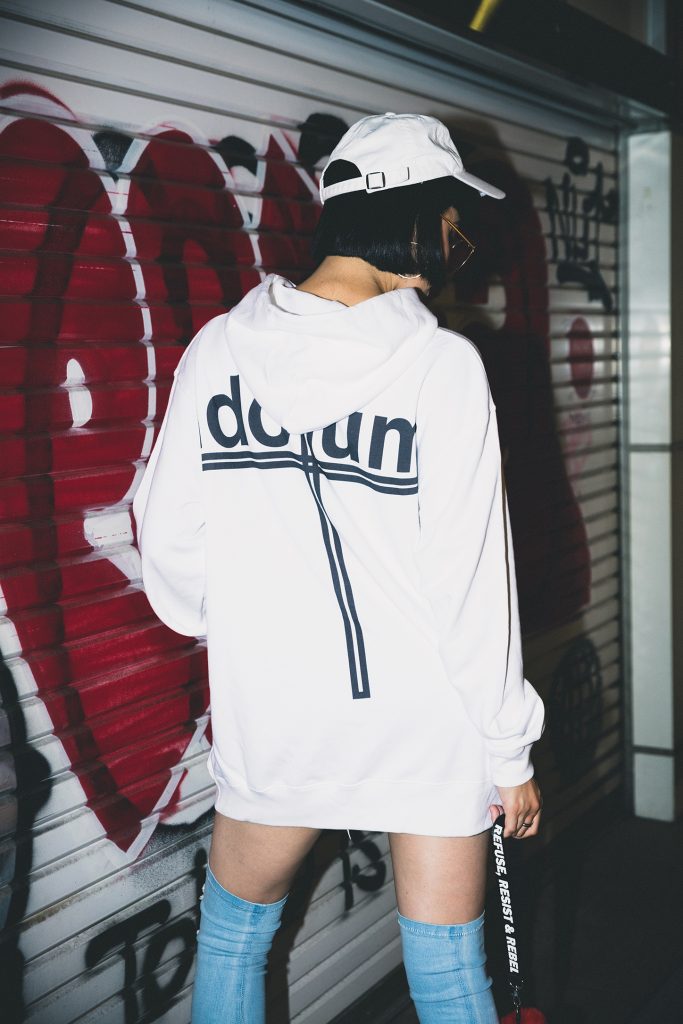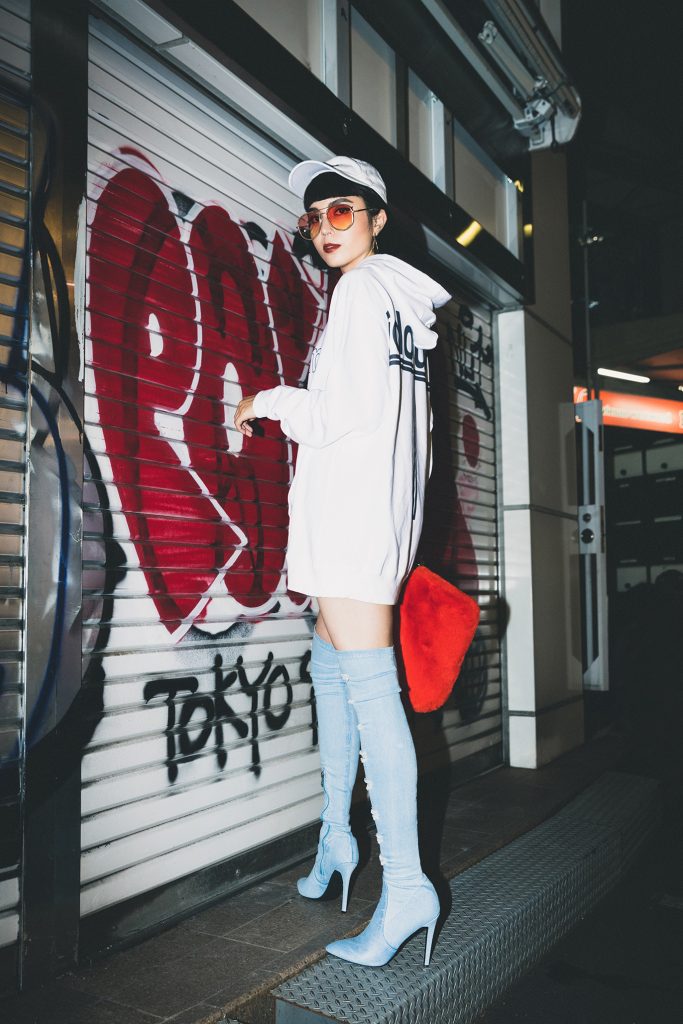 Idolum hoodie, Public Desire boots (now on sale!), zeroUV sunglasses, Bershka clutch, American Needle cap
Also, some good news: my 2nd mix finally dropped last week! Since my first mix was pretty seasonal, I decided to stick to a certain genre this time. And I mean, you can't go wrong with a groovy disco-funk mix with classics and new tunes alike! I had a lot of fun working on this mix because it's one of my favorite genres of music and disco-funk always puts me in a good mood. So take a listen, and I promise it'll put you in the groove 🙂
そして、グッドニュース!2番目のDJミックスをアップしました!ファーストミックスは季節に合わせたミックスだったので、今回はジャンルを選んだものにしました。グルーヴ感満載のディスコ・ファンクだったら、誰が聴いても楽しんでもらえるんじゃないかなと思いました。このジャンルはとても好きなので、ミックスを作るのも楽しかったです。なので、是非聴いてみて下さい!
GIMME THAT DISCO FUNK! MIX by SAMANTHA MARIKO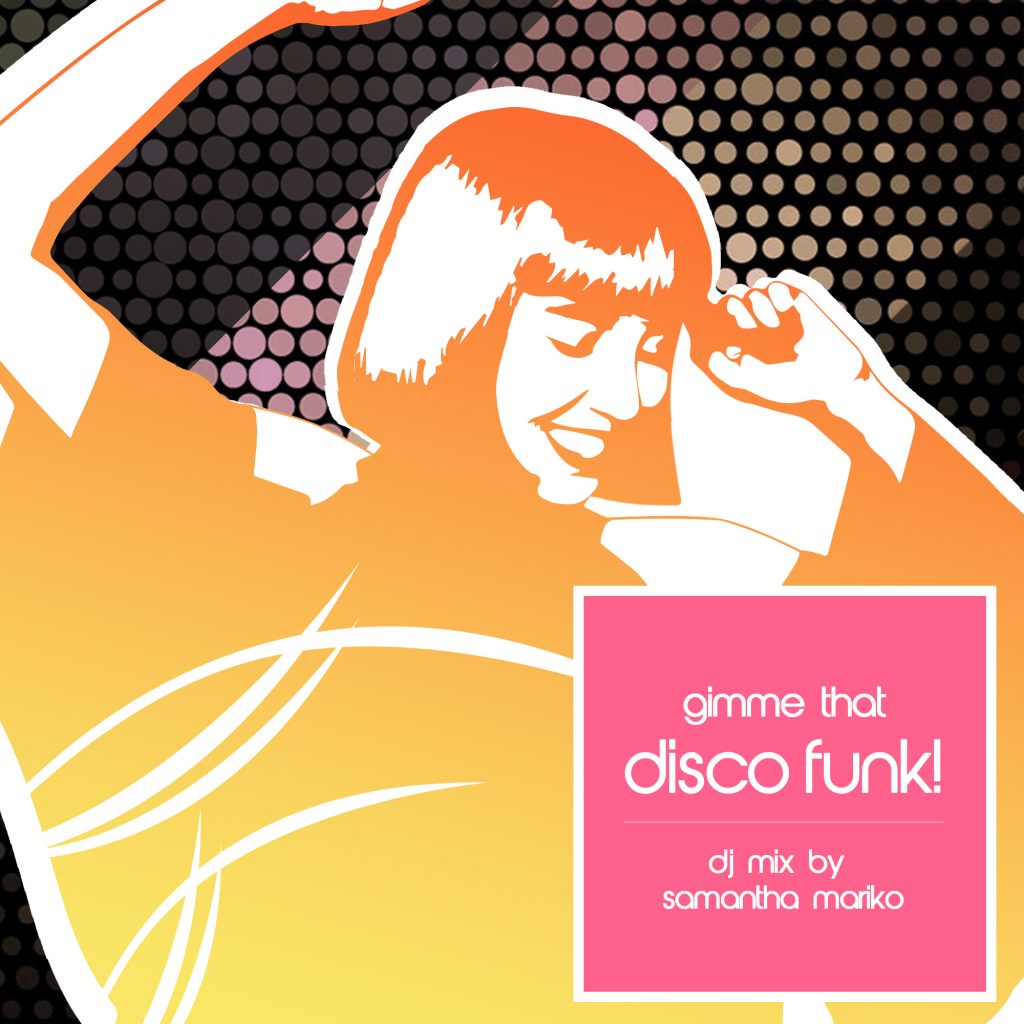 All photos by Fu Sheng Wang