Wishing all you party people out there a Happy Halloween?
ハッピー・ハロウェン?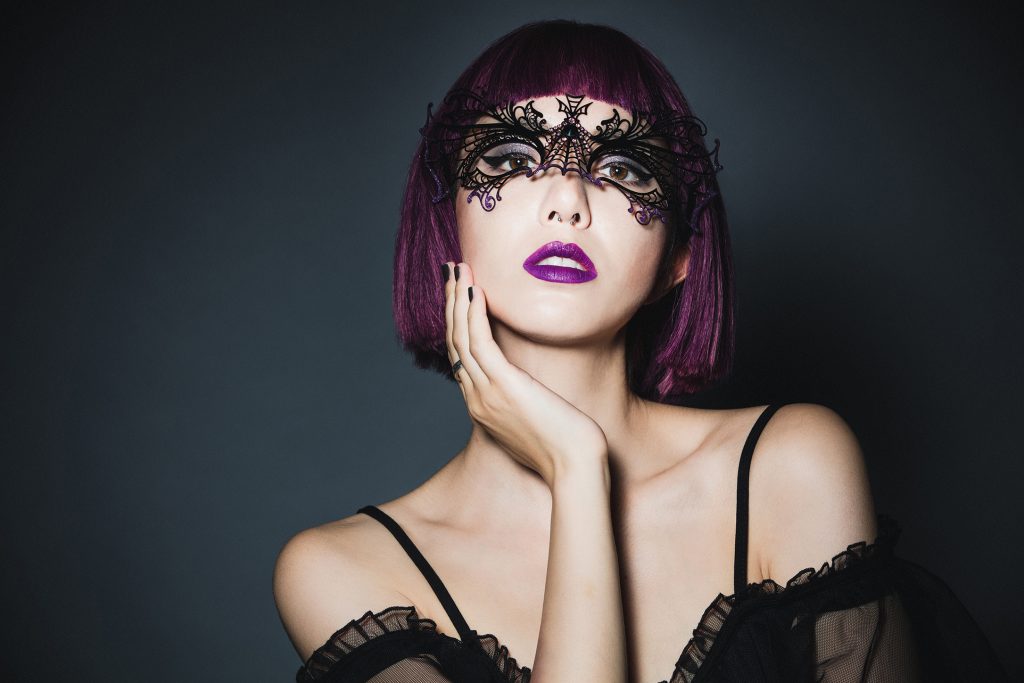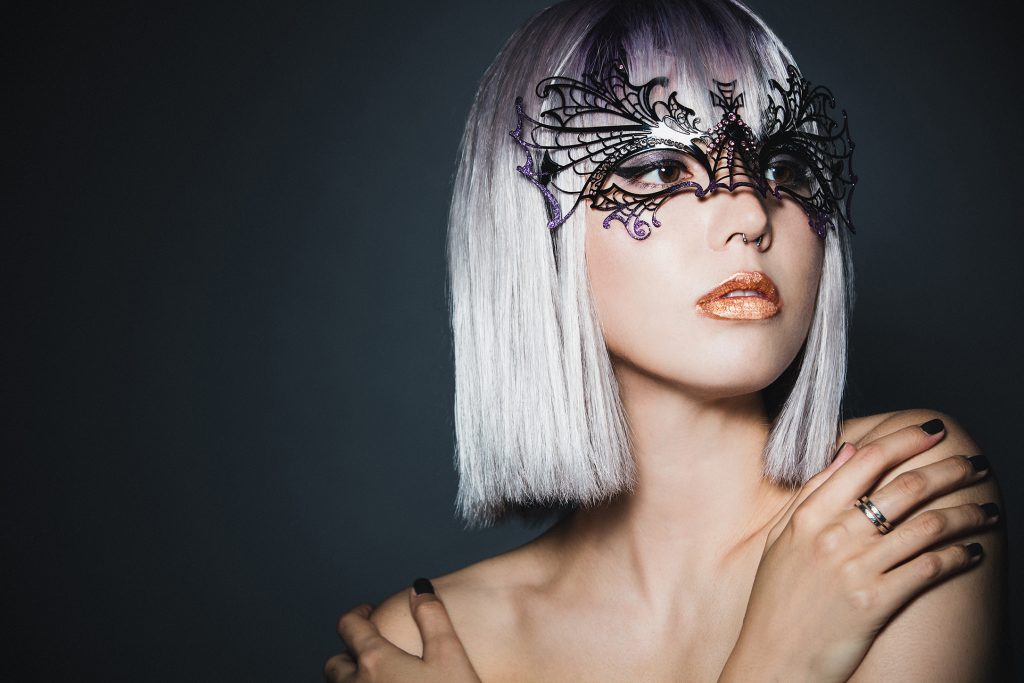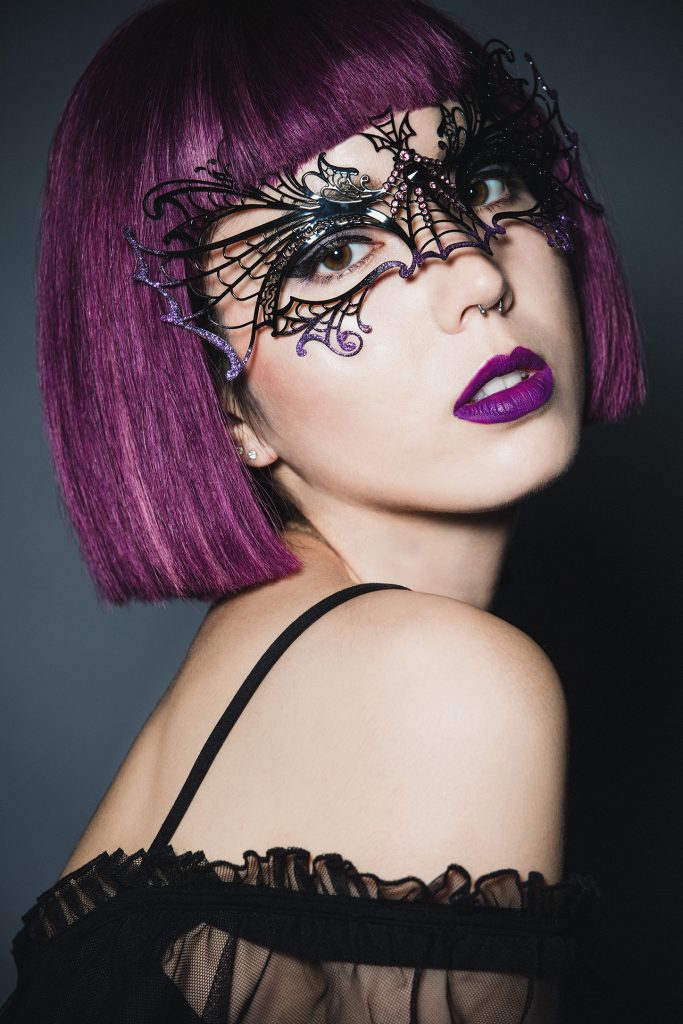 It's been a couple years since I did some serious dress-up for Halloween, and this year, these custom-made wigs by Aderans inspired me to do a Halloween-themed shoot. Aderans is known as a wig brand for older ladies in Japan, but when they reached out to create two custom-made wigs for me, I wanted to prove that Aderans wigs are not just for old ladies – girls in their twenty-somethings can rock their wigs, too!
Aderans wigs are extremely high quality, and both of mine are made with human hair which makes them look quite real. I've always dreamed of having colored hair, but knowing the damage it can do, making two colorful wigs seemed like the best option for me. At first, I was planning on making two short bob wigs, but when I tried on the silver one, I decided to ask the wig stylist to keep it as a long bob. I just had a strong image of Lady Gaga when she first debuted and thought, this one probably looks better longer. I was 100% satisfied with my wigs, and they both turned out exactly how I had imagined them to be.
本気でハロウィン用に仮装したのは何年ぶりだろう?でも、今年はアデランスさんにカスタムメイドで作って頂いたウィグをインスピレーションに、ハロウィン用の撮影をしようと思いました。アデランスは高齢女性のためのウィグで知られていますが、今回のコラボレーションを通して、アデランスのウィグは若者も使えることを証明したかったです。
アデランスのウィグはどれもクオリティーが高く、私が作ってもらったウィグも両方人毛で作られています。なので、地毛と間違われやすいです(笑)。ずっと明るい髪色に挑戦してみたかったのですが、髪のダメージを考えるとなかなかできなくて・・・そこで、ウィグで色んなルックを試すのが焦ちょうど良いことに気づきました。最初は両方とも短いボブにするつもりだったのですが、シルバーウィグは長めにカットしてもらうことにしました。いざかぶってみたら、レディー・ガガのデビュー当時を思い出したので、その方がいつもと違う印象になるかなと。ウィグの出来上がりは想像以上だったので、大満足です。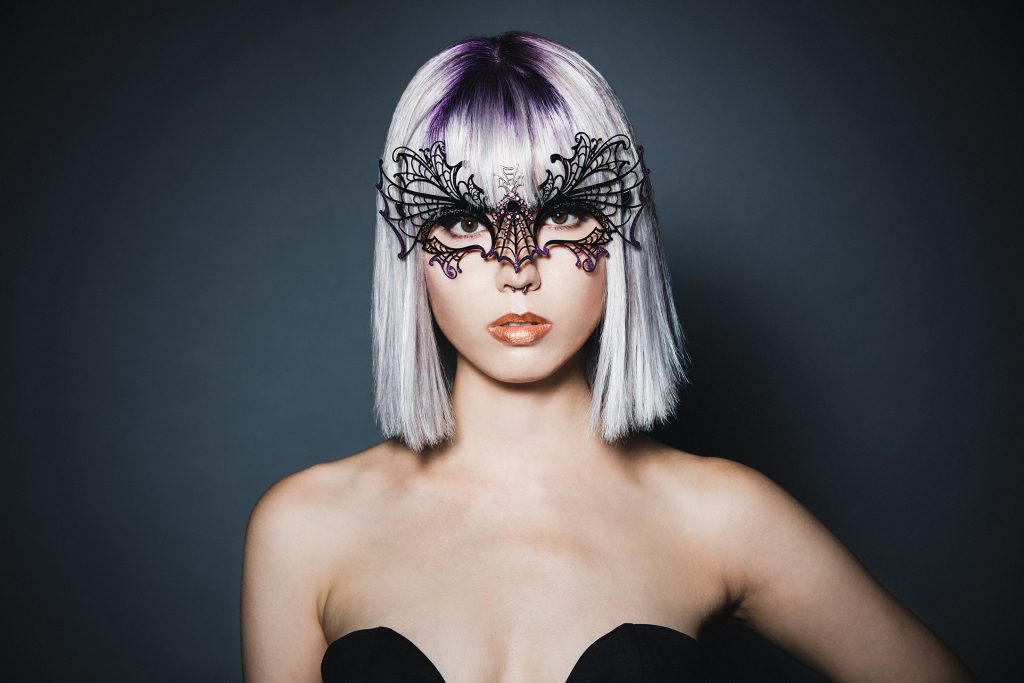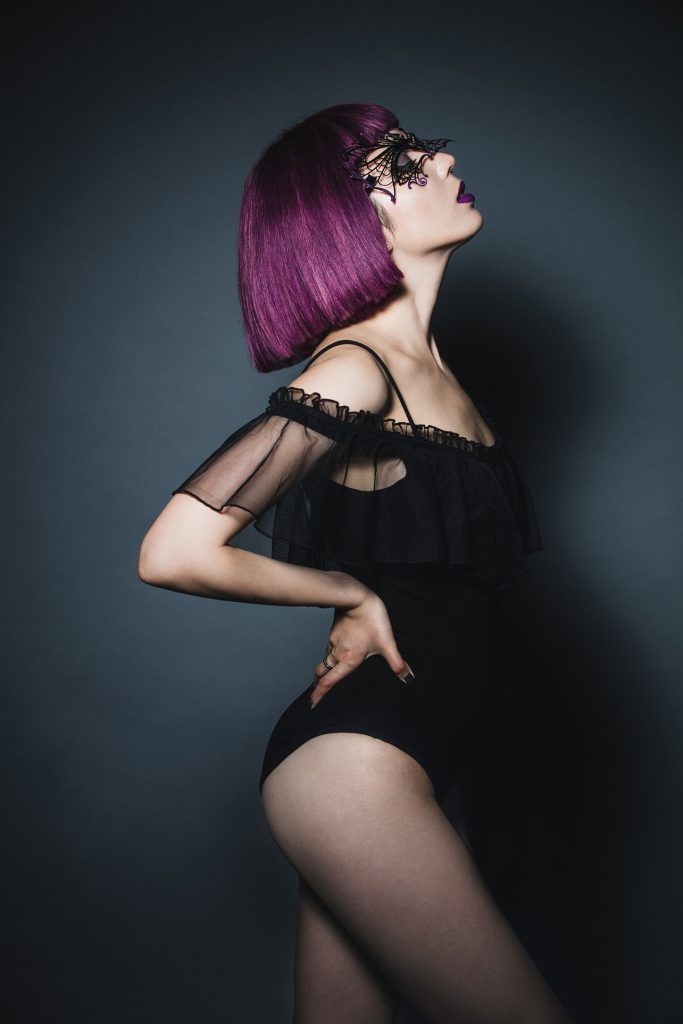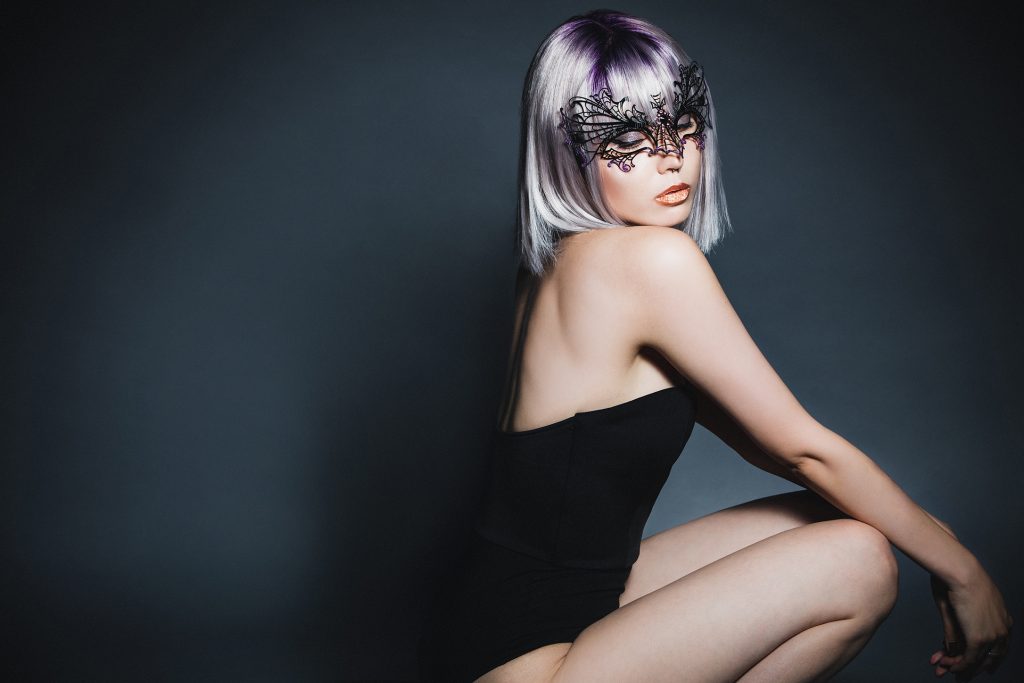 So, about the mask… I picked up this pretty theatre mask when I was traveling in Venice, Italy. I don't exaggerate when I say there were so many different types of Venetian masks to choose from, but I was drawn to the spider web-like design and the purple glitter of this particular design, and thought I could use this for a potential Halloween photo shoot. My wigs and this mask were a match made in heaven.
そして、このマスク。ベネチアにいたとき見つけたシアターマスクです。ベネチアはシアターマスクで有名なので、種類も多すぎるぐらい豊富でした。ちょうどパープルにハマっている私には、この蜘蛛の巣とパープルのキラキラデザインがツボで、しかもハロウィンの撮影に使えそうと思い、買いました。ウィグ達とマスクの相性抜群すぎます?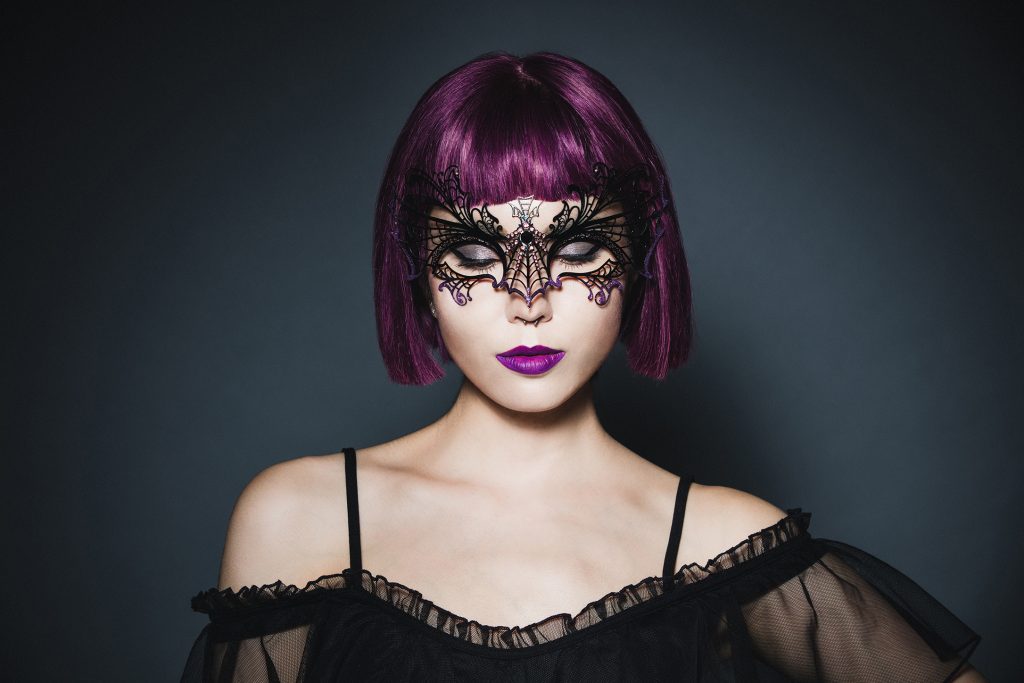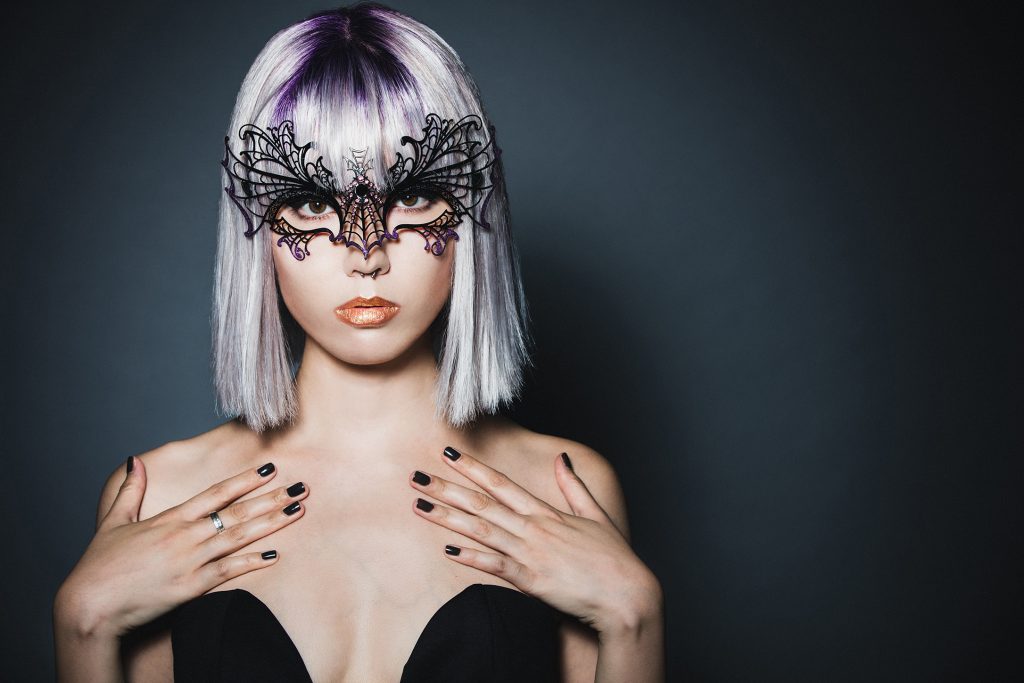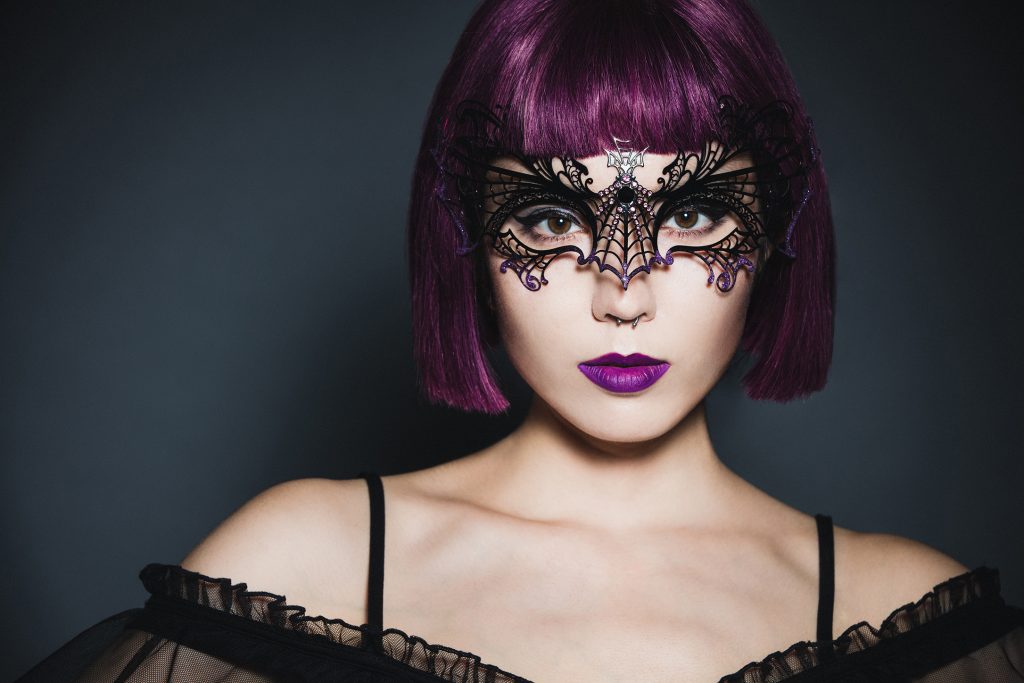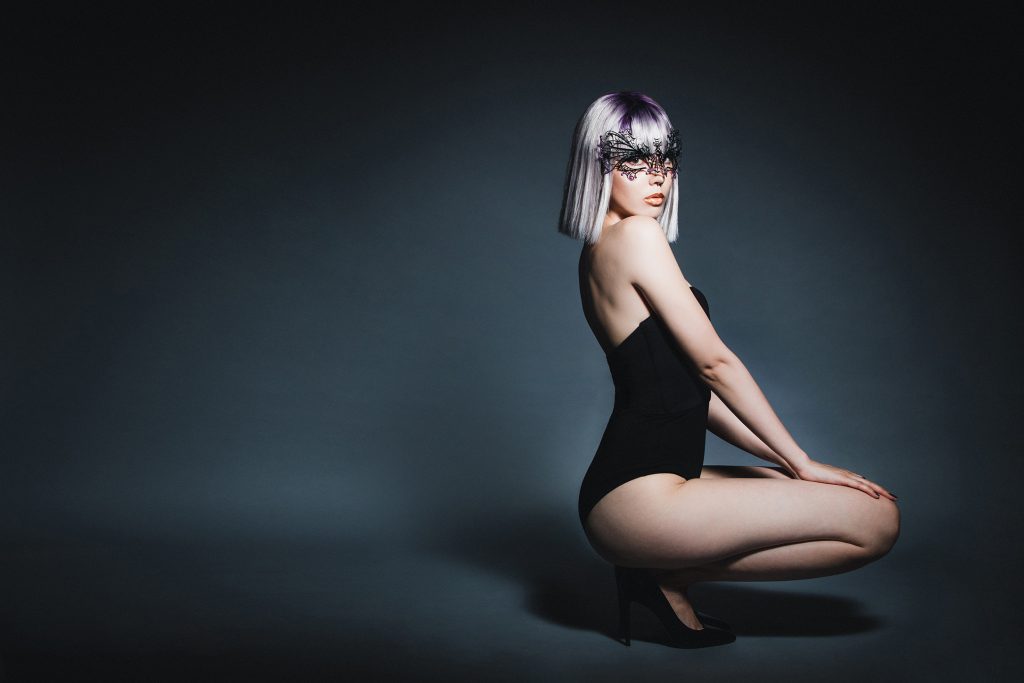 What are you all going to dress up as for Halloween this year? Let me know in the comments!
皆さんは今年のハロウィン、どんな仮装をしますか?コメント欄にて教えて下さい♪
Wigs by Aderans, mask from a Venice boutique, ruffled bodysuit from Asos, sleeveless bodysuit from Tobi (similar here)
Makeup, styling and direction by Samantha Mariko, all photos by Fu Sheng Wang