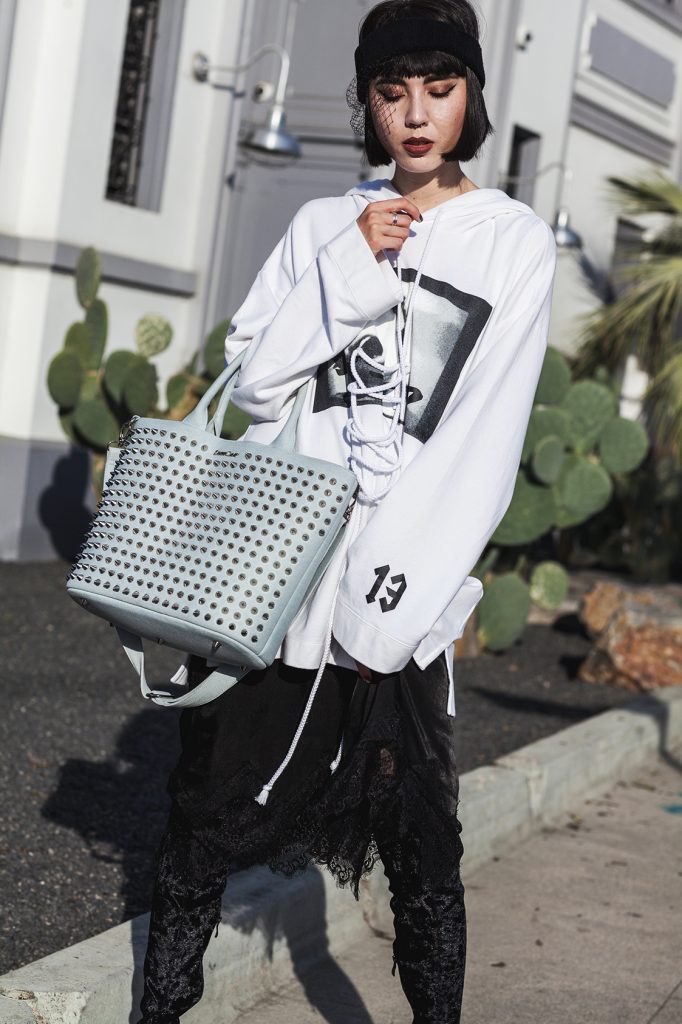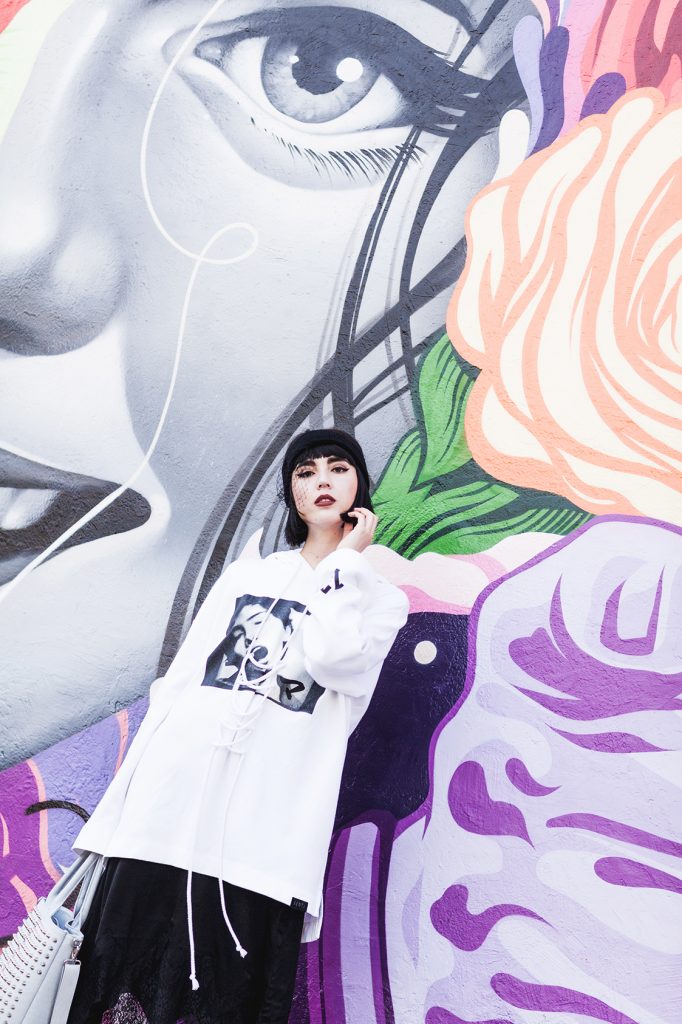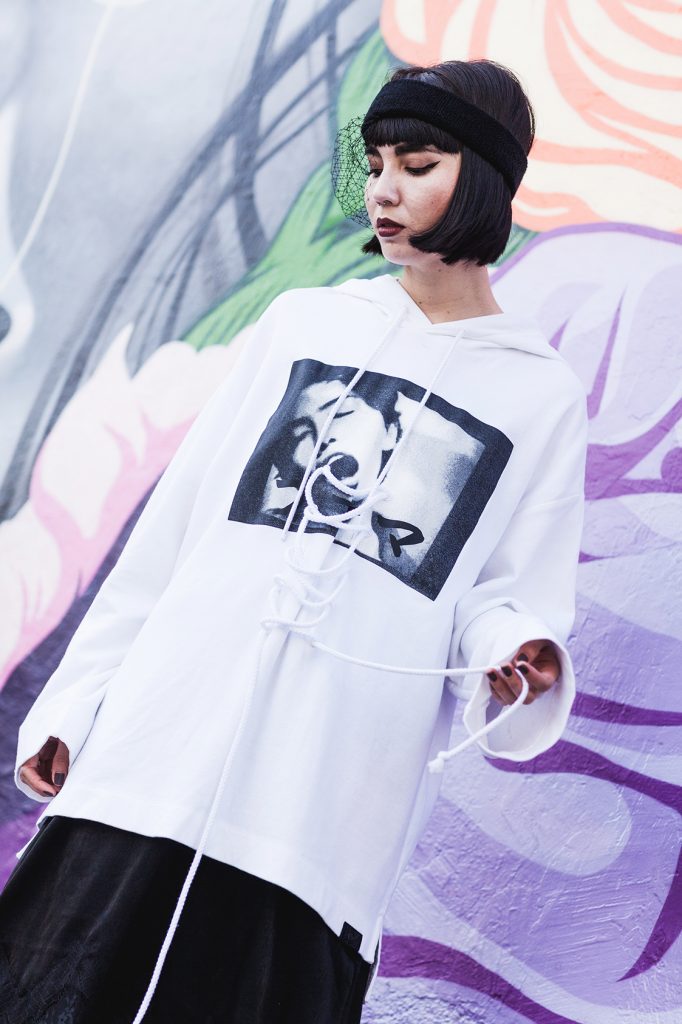 How to wear an oversized hoodie, part II with a feminine twist. "What?!" you say. "How can you possibly wear anything oversized and unstructured with no womanly silhouette into something close to feminine?" And I say, you can with a few tips and tricks.
オーバーサイズのフードプルオーバーの着方、パート2をお届けします。今回は、女性らしい着こなし方、です。「え?!女性らしさのカケラもないアイテムをどうやって女性らしく着るの??」と思う方もいるかもしれませんが、ちょっとしたアドバイスでそれが可能になるのです。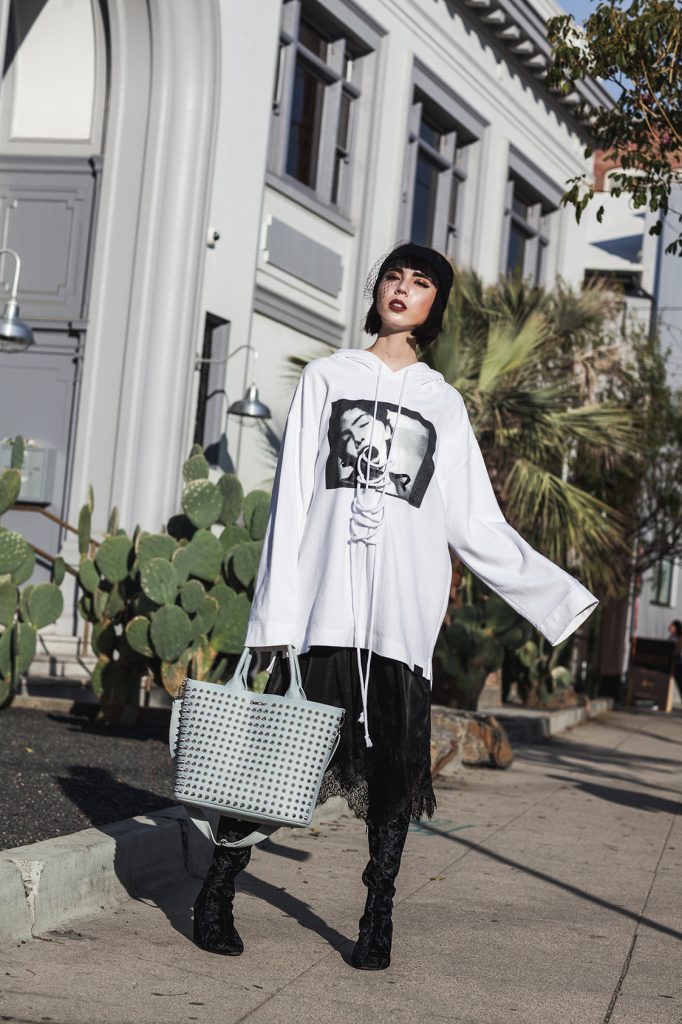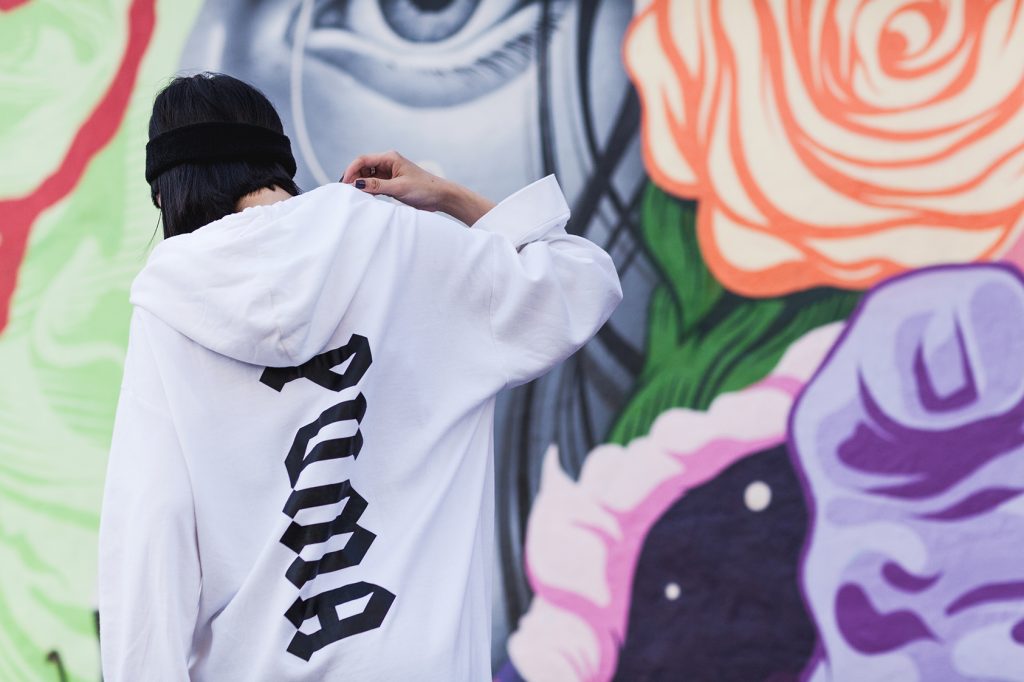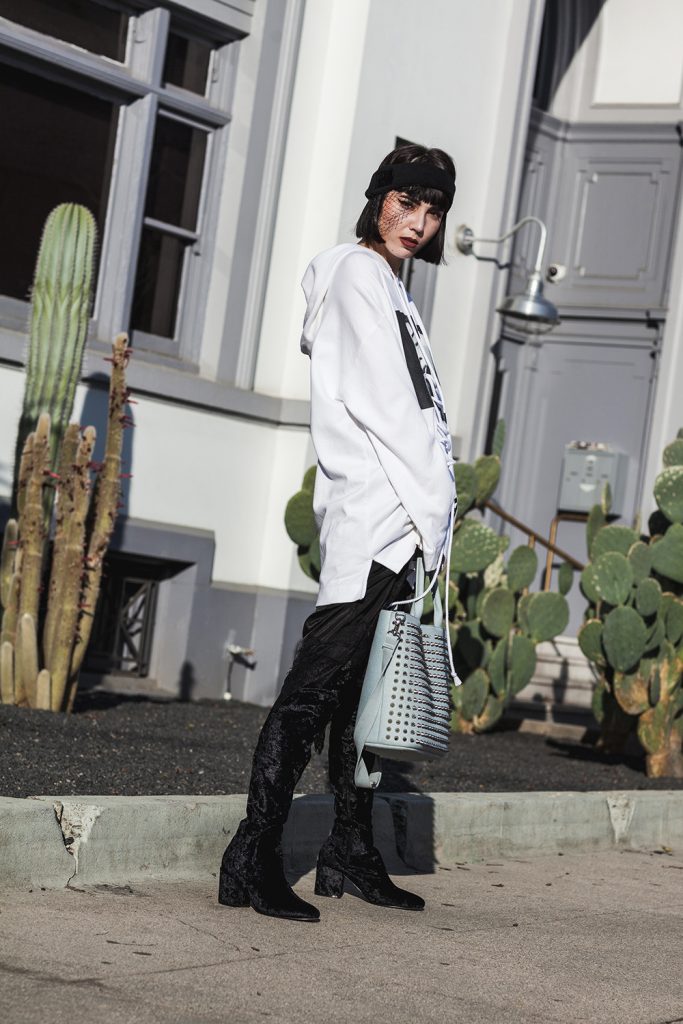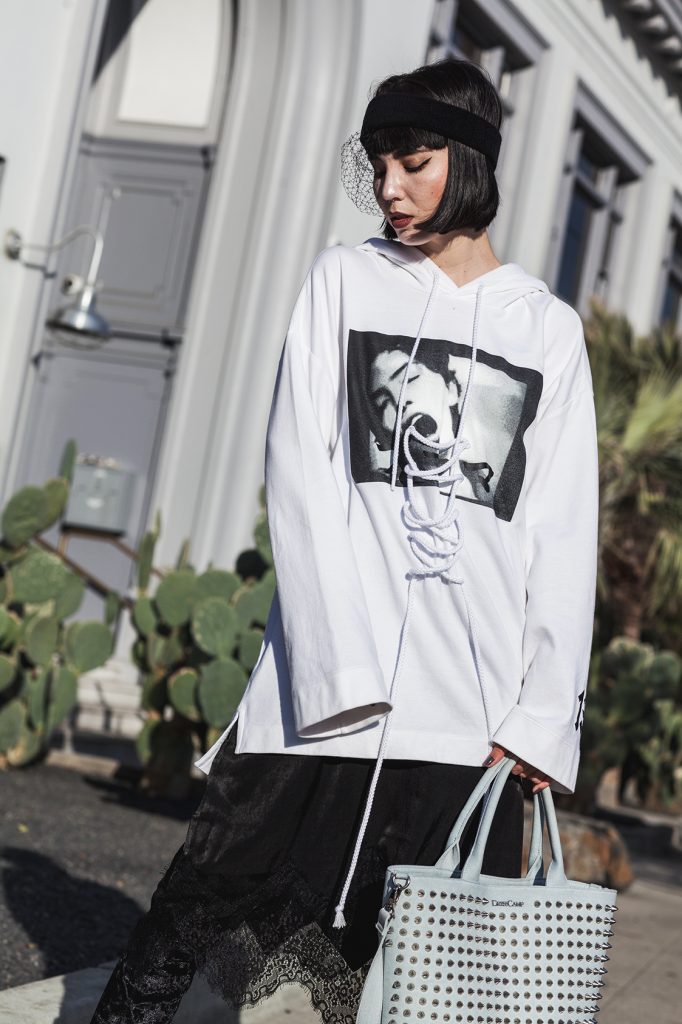 In my last post, I introduced the boyish, casual way to wear your hoodie with jeans and sneakers. This time, let's take the opposite route. The most important tip to be street chic is to keep the layering game strong. Who said you couldn't wear your hoodie over a slip dress? Actually, no one. Something that's midi-length with some dainty lace adds extra feminine points and adds a nice contrast to the casualness of the hoodie. For my look, I made sure to include girly pieces like this veiled headband and crushed velvet OTK boots. Small details will transform your outfit.
前回の記事では、大分ボーイッシュでカジュアルな着こなし方を紹介しました。今回は真逆のルートで行きましょう。ストリートシックにフードプルオーバーを着る場合は、どうレーヤーをするかが重要になってきます。フードをスリップドレスの上から着るというのも、実はありなんです。ミディ丈の、裾にレースが付いているワンピースなど、カジュアルなフードプルオーバーに女性らしさをプラスしてくれる万能アイテムです。私はそれに、ベールの付いたヘッドバンドと、膝上のベルベット素材のブーツでより女性らしさを引き立たせました。こういう小さいデティールこそが大事なんです。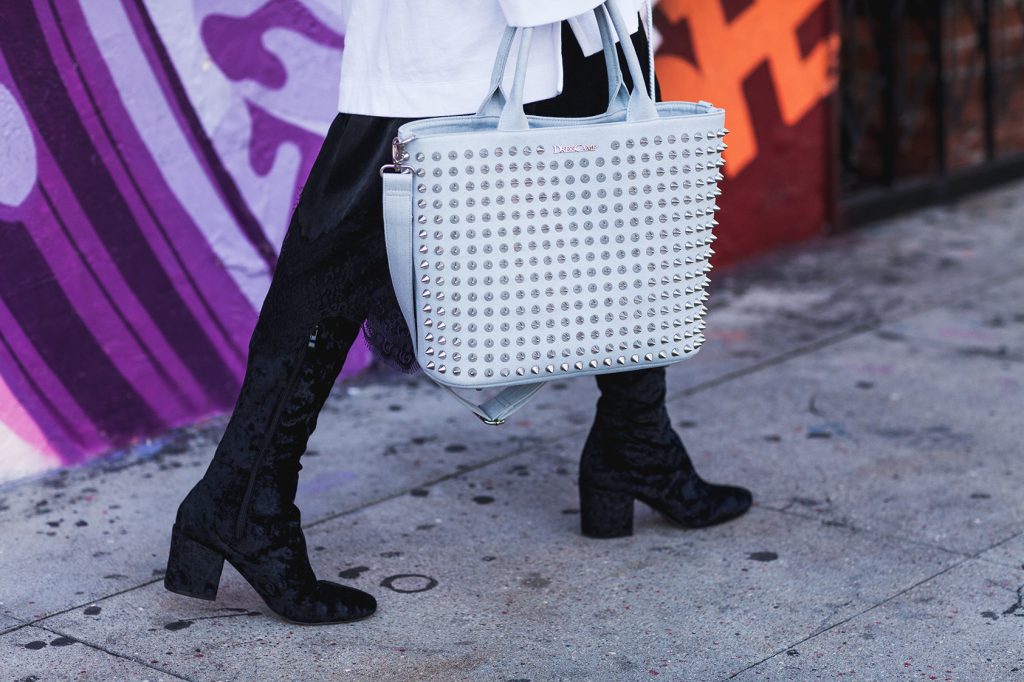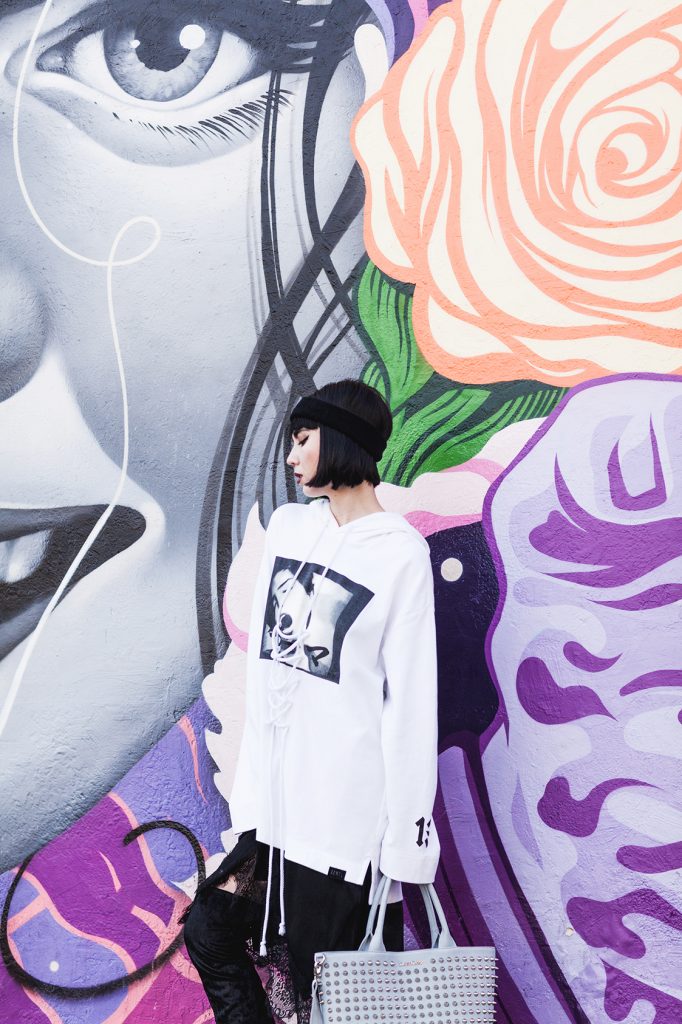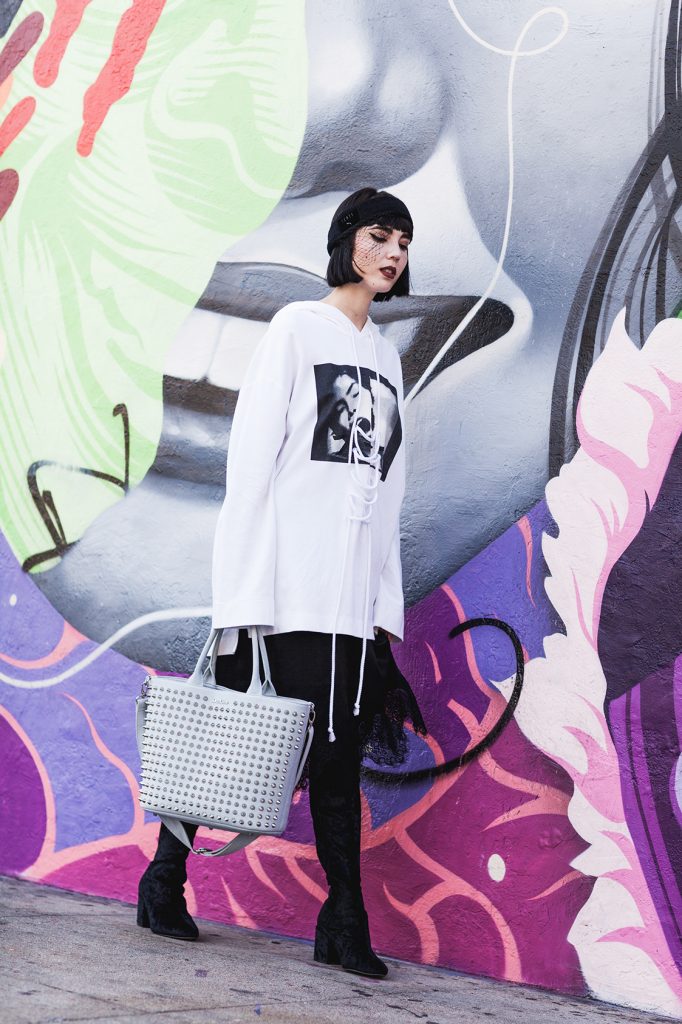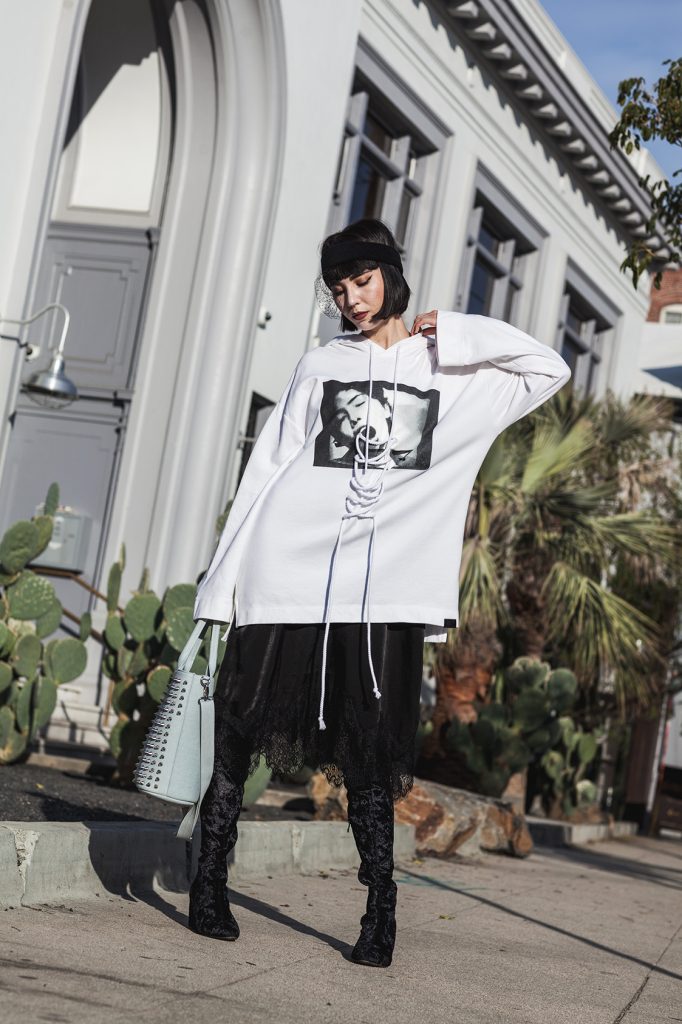 One thing I noticed about owning several XL hoodies is that they do stand out, especially my Fenty Puma one in this post. I've worn it at one of my DJ gigs, which scored me a pretty cool job; I wore it at a clubbing event in NYC, and was in 2 photos on the event's Instagram page; everywhere else I wear it, I continue to receive compliments, so I guess I could say it's my lucky sweater. The importance of owning several statement pieces, and knowing how to style them in more than one way is crucial because it'll take you places and open doors to opportunities you didn't know existed. At least that's what happened to me. So don't be afraid – be daring and try something different.
XLサイズのフードプルオーバーを着てて気づいたのが、以外と目立つということです。例えば、着用しているFenty Pumaのプルオーバーなのですが、DJのセットの時に着たら、次の仕事に繋がったこともあれば、ニューヨークのクラブイベントに着て行ったら、イベントのインスタグラムの投稿に自分が載っていたり。そして、周りの人からも、沢山褒めてもらうので、これはラッキーアイテムではないのかと思ったりします。ステートメントアイテムをいくつか集めて、それらをどう上手くスタイリングできるか。そこで結果が出てくると思います。皆さんにも是非、色んな着こなし方にチャレンジしてみて欲しいです。ファッションは楽しく!
Fenty Puma hoodie, Fenty Puma headband, OZOC slip dress, Public Desire boots, DressCamp bag
 All photos by Azusa Takano