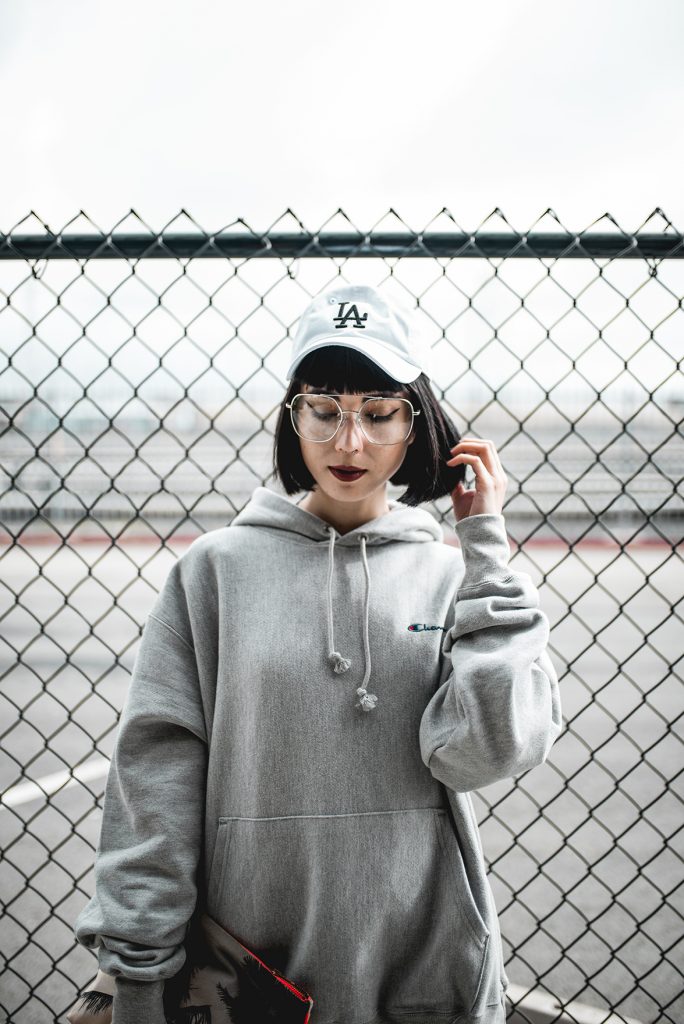 While some like to keep things perfectly fitted, I like to make room for more and keep things oversized. Read on for part 1 of how I wear oversized hoodies.
洋服を身体にフィットして着こなす人がいれば、私みたいにゆるゆるオーバーサイズものを着たがる人もいる。サマンサ流のオーバーサイズのフードのプルオーバーの着方を知りたい人は、読んでね。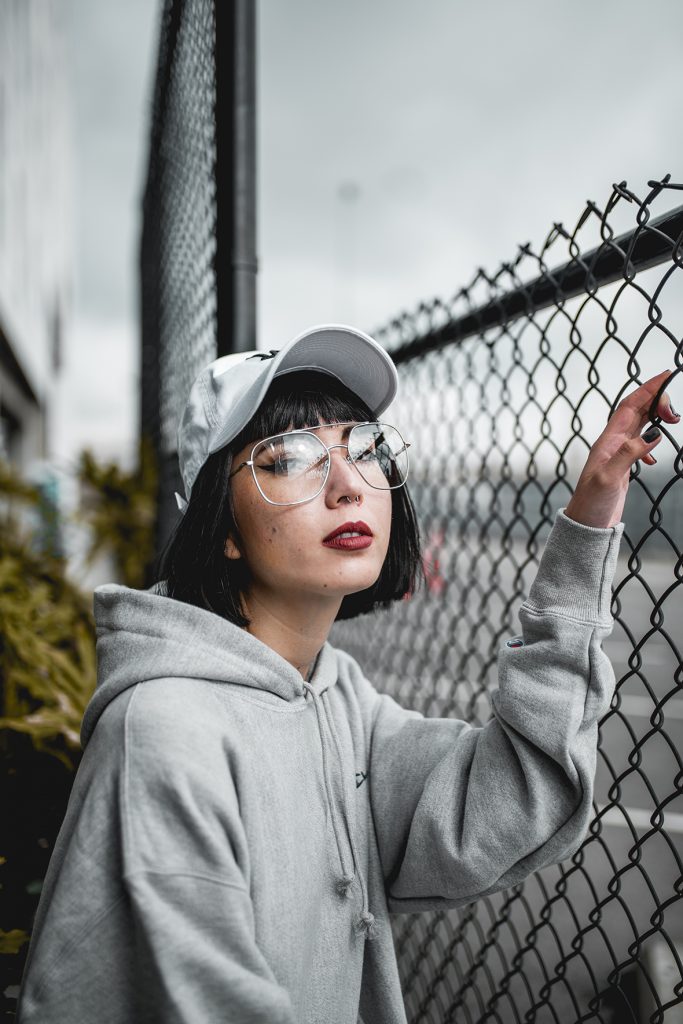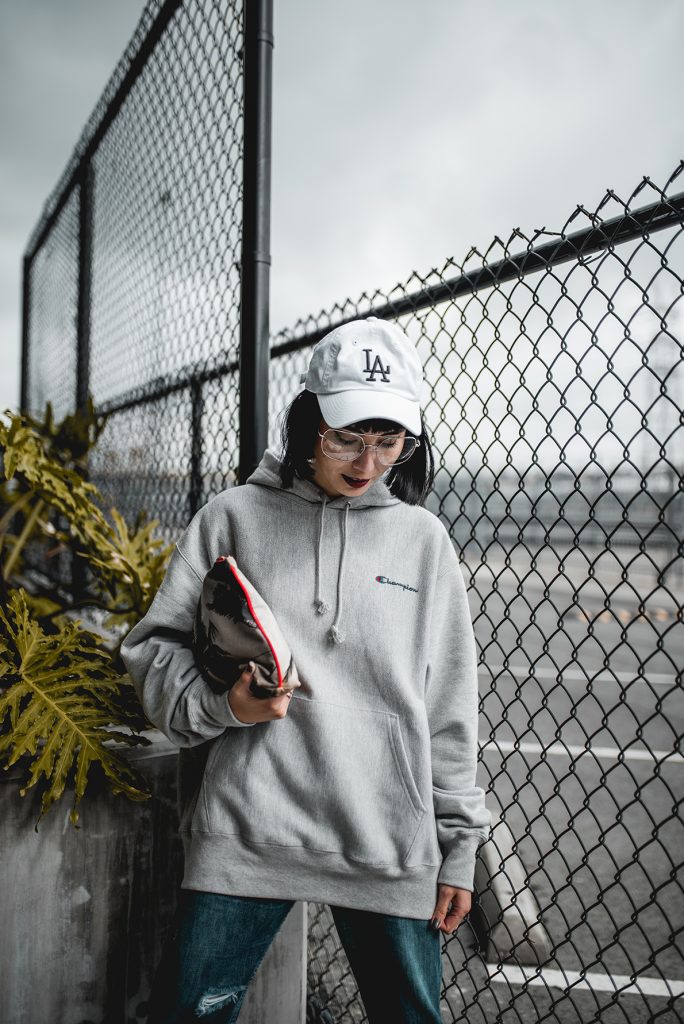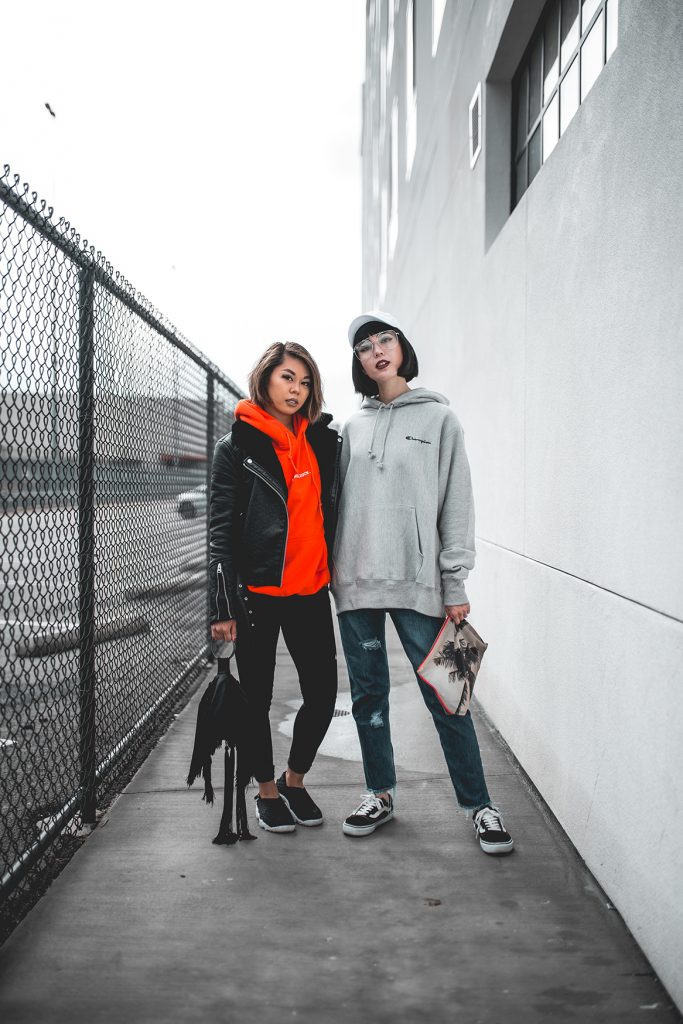 Well, first things first – I like to analyze the size and length of said hoodie. This one from Champion that I picked up at Urban Outfitters was a size large, and while it's very loose in fit, it's actually not long enough to wear as a "hoodie dress" paired with shorts, for example. So I decided to go all the way casual with vintage Levi's in a boyfriend fit and Old Skool Vans. Keeping things minimal with a clean, white snapback and adding a little touch of chic with a clutch bag balances it all out. I would probably wear this outfit everyday if I could…
とりあえず最初に判断しないといけないのは、プルオーバーのサイズ感と丈感です。私がセレクトしたこちらのチャンピオンのプルオーバーは、Lサイズなのでゆったりしたフィットですが、ショートパンツと合わせてワンピースとして着れるような丈感ではないです。なので、今回はカジュアル思考で、ボーイフレンドスタイルのヴィンテージLevi'sとOld Skool Vansと合わせました。クリーンな白いスナップバックでミニマル感も演出。そして、キャンバス素材のクラッチパッグで女性っぽさを少しプラス。毎日こういう楽チンスタイルでいたいな・・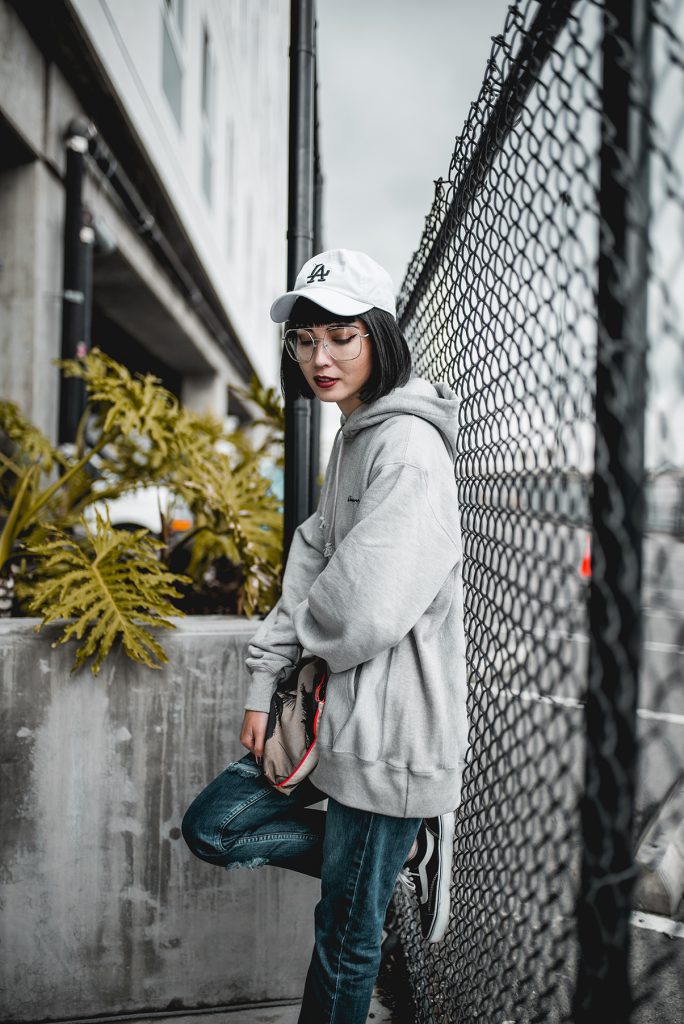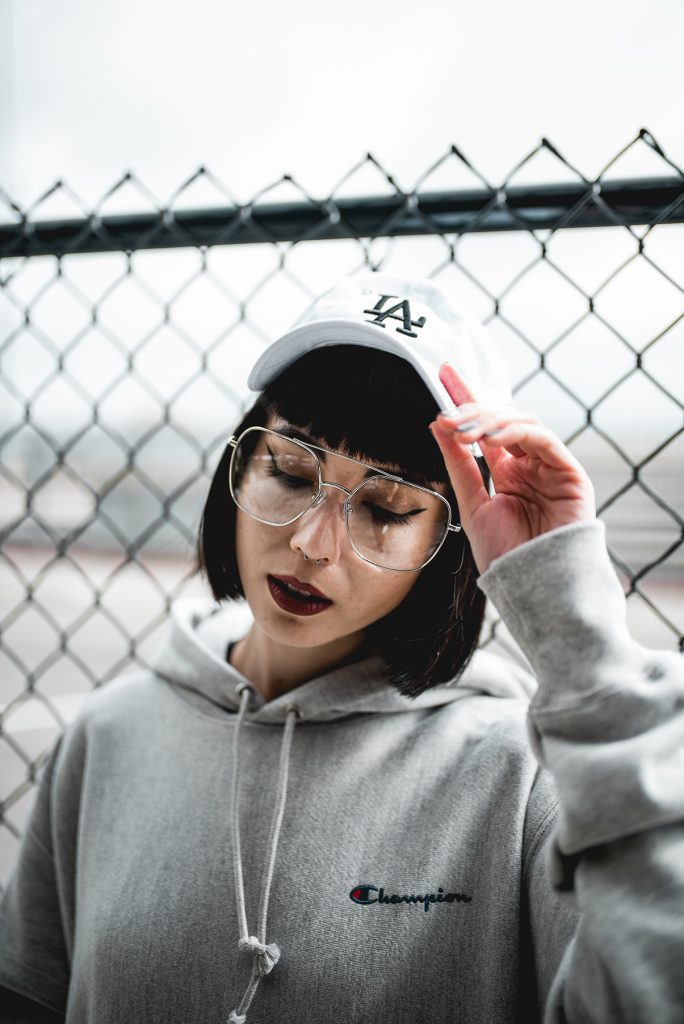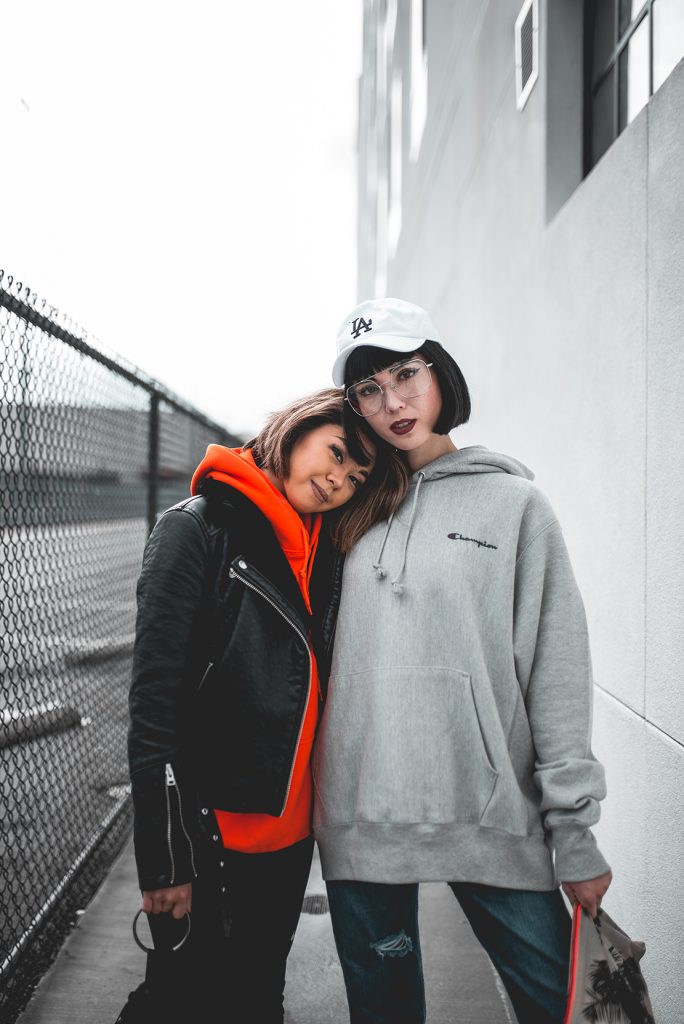 Some of you might be asking, who's the pretty girl posing in the photos with me? This is Mariel of Polydeux, an LA-based blogger I've been dying to meet for quite a while now. We started following each other on Instagram a few years back, and I just love her style and her feed. Justin takes all her photos beautifully, and I was thrilled when he agreed to do a photo shoot with me during my stay in LA. They had just returned from New York a few days after I did, so there was lots to discuss during our too-short photo shoot session. I can't wait to see these sweet people again soon.
私の隣に移っている可愛い子は誰?と思っている方もいるでしょう。ロサンゼルスブロガーのマリエルちゃんです。ここ数年、お互いのインスタグラムをフォローしてて、ずっと会ってみたかった方なんです。彼女の写真はボーイフレンドのジャスティンが撮っていて、彼女のお洒落なブログとインスタグラムフィードに魅了されました。ロスに遊びにいった時も、心良く撮影をオッケーしてくれたジャスティンに感謝!良い作品に仕上がりました。彼らも私の数日後、ニューヨークから戻ってきたばかりだったので、その話で盛り上がりました。マリエルとジャスティン、素敵な時間をありがとう!
Do you like wearing fitted or oversized clothing? How would you style an oversized hoodie? Let me know in the comment section. And stay tuned for part 2 of this series!
ゆったり感のあるお洋服を着るのはお好きですか?あなたはオーバーサイズのフードプルオーバーをどういう風に着こなしますか?コメント欄で教えて下さい。パート2もお楽しみに!
Champion hoodie, American Needle snapback, vintage Levi's, Vans sneakers, Dezso clutch, zeroUV glasses.
All photos by Justin Quebral