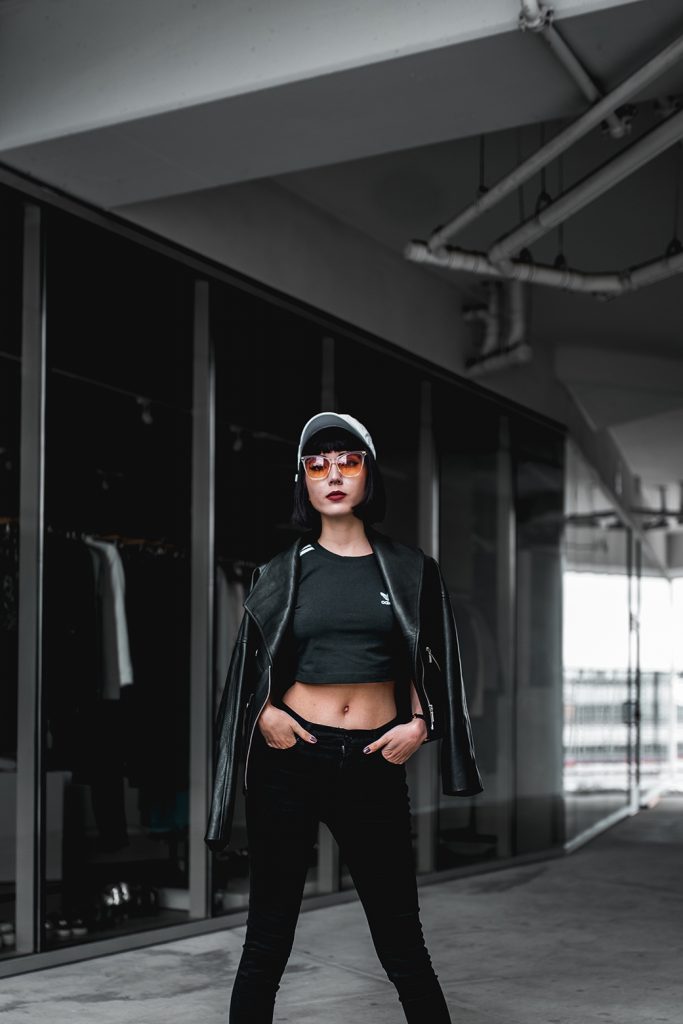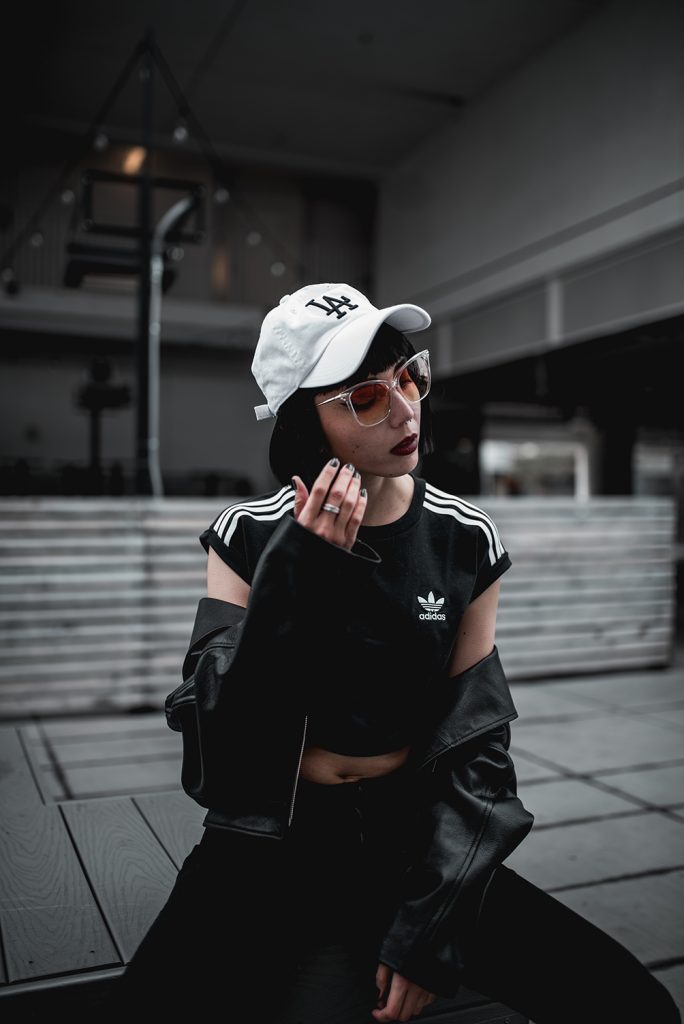 I think we all have those days where it takes longer than usual to choose the outfit for the day – somehow, there suddenly aren't enough clothes in your closet and coordinating even a simple outfit becomes a frustrating task. It happens to me all the time probably less so now than before. I think one of the reasons why it doesn't happen as much to me now is because I have more quality basics in my closet. While I do love a statement piece to stand out from the crowd, my love for a good basic will never cease.
上手くコーディネートが決まらない朝って、たまにありますよね。本当は洋服でパンパンなクローゼットなのに服が少ないと思い始め、シンプルなコーデを決めるのに時間がかかりすぎる、そういう朝。私もそういう時はありますが、多分昔と比べたらそこまで頻繁にないかもしれないです。一つの理由としては、服を買うとき、なるべくクオリティーの高いベーシックを選ぶようにしてるからだと思います。目立つステートメントアイテムももちろん好きだし取り入れていますが、良いベーシックは本当に欠かせません。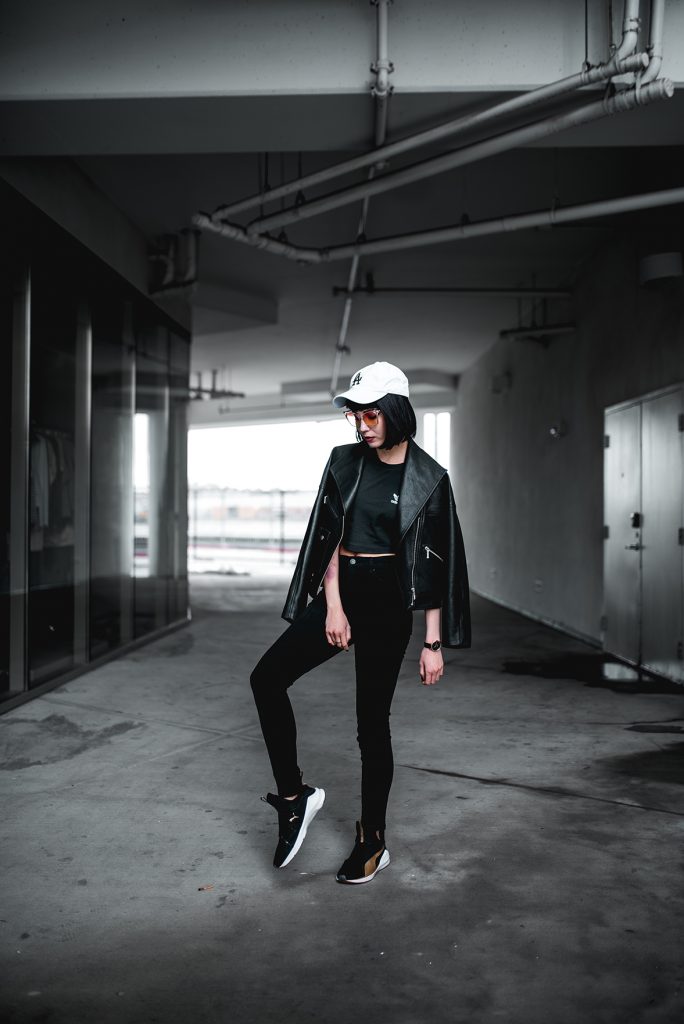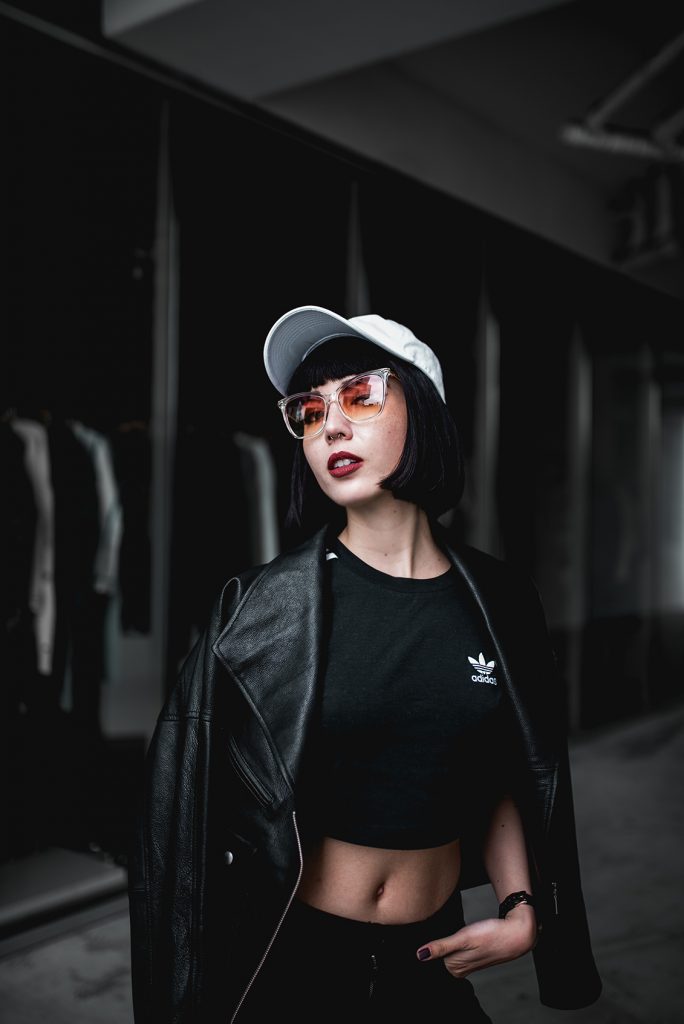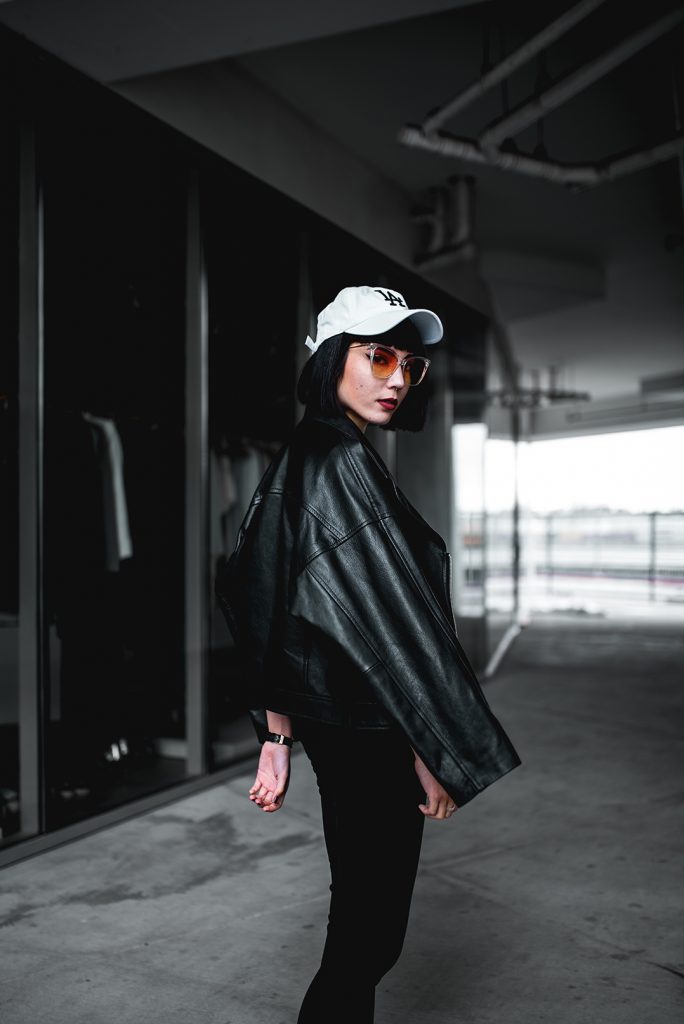 Another tactic I have up my sleeve when I'm struggling to come up with an outfit is to dress in all black everything. Well, maybe not everything, but you know what I mean. There are endless ways to wear an all-black outfit, from sporty to glamorous, and you can also play it up with different styles as the seasons change. My outfit for this post is athletic-inspired with the Adidas top and the Puma sneakers, but instead of making it too casual or sporty with sweatpants, I work black skinnies and a leather jacket to keep things clean and chic. And a cute hat and sunnies to add some color can make all the difference.
二つめの理由、そして私が結構使っているスタイリング術は「オールブラック」です。もちろん、全身真っ黒とは言いませんよ。オールブラックの着こなし方は様々で、グラマラスからスポーティー、そして季節に合わせたスタイリングもあります。今回のコーデは、AdidasのトップスとPumaのスニーカーで、アスレチックスタイルに仕上げてみました。ボトムスをスエットパンツにすることもできましたが、それではカジュアルすぎるかなと思い、黒いスキニーパンツとレザージャケットでシックにまとめました。可愛いキャップとサングラスで色をプラスするのもありです。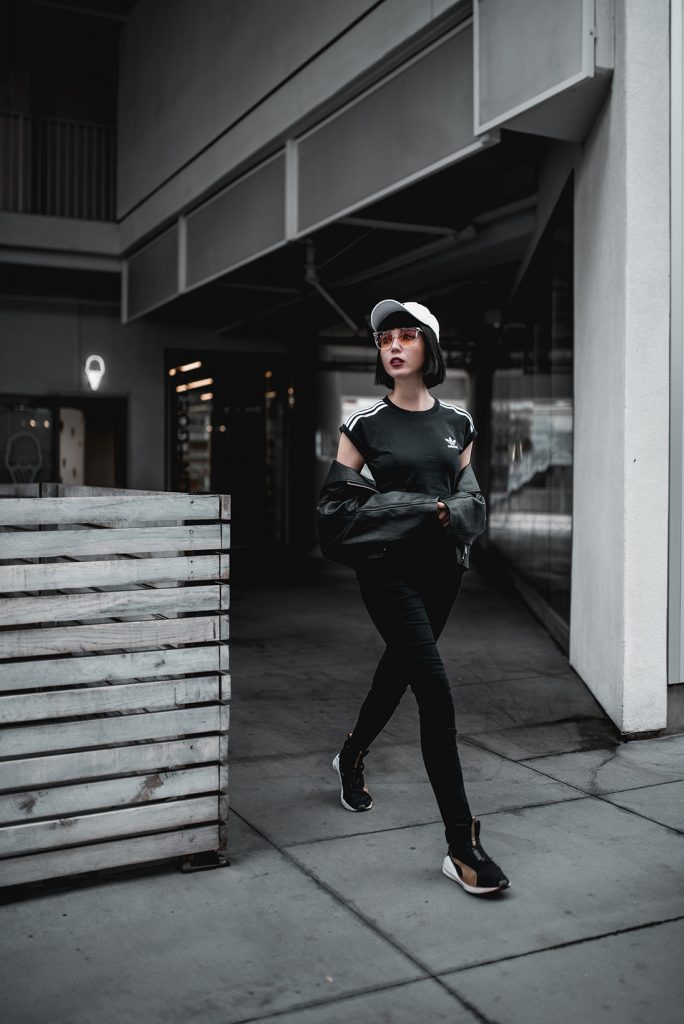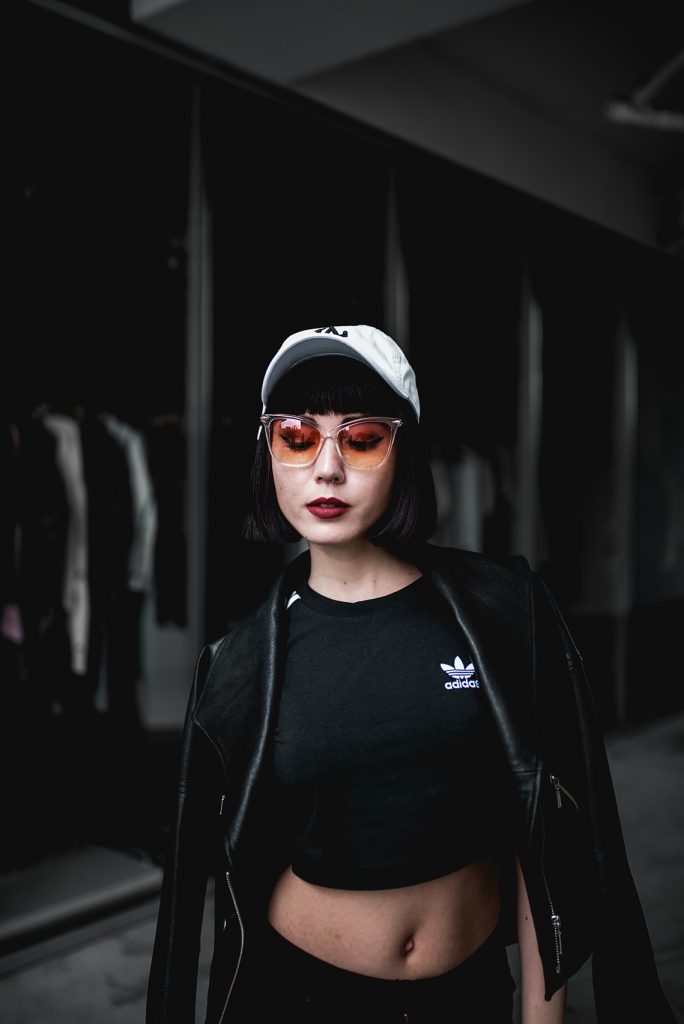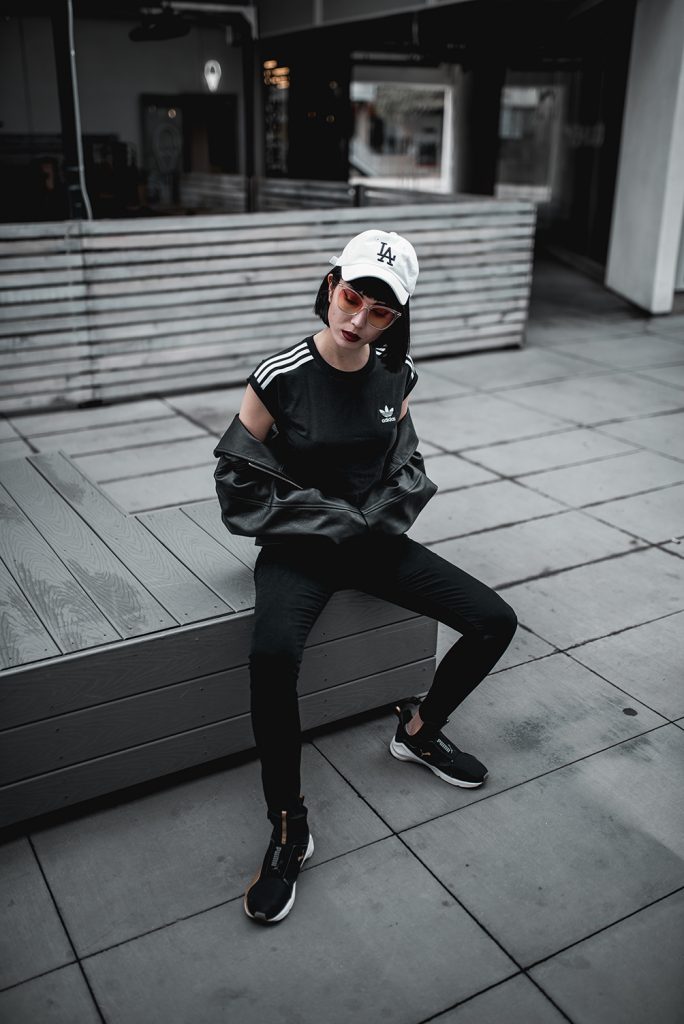 Going a little off topic from the styling advice now, but whenever I'm writing a post based on the photos I took during my California trip, it has me feeling nostalgic in a good way. It was such a pleasure shooting these with Justin, and while I'm sad we didn't have more time to shoot, I'll be looking forward to a next time when I'm back. If any of you like his work, make sure to follow him on Instagram and check out his website at JustinQuebral.com !
スタイリング術のトピックから離れますが、カリフォルニアで撮った写真を使って記事を書いていると、すごしノスタルジックになる自分がいます。でも、良い意味で!カメラマンのジャスティンと撮影できてすごく光栄だし、もっと撮影する時間がなかったのが残念でしたが、また次会う時が楽しみです。彼の作品を気にいてくれていたら、是非インスタグラムをフォローしてあげて下さい!サイトも是非チェック♪
Adidas top, Urban Outfitters pants (similar), Rim.Ark jacket (similar), American Needle cap, zeroUV sunglasses, Puma sneakers
All photos by Justin Quebral