Introducing part II of my NYC travel diaries. This one has twice the amount of photos than my previous post since I actually spent the entire day in the city, so this time I'll be introducing locations chronologically.
ニューヨークでの旅行日記パート2を紹介します。前回のパート1よりコンテンツが多いのですが、是非最後まで読んで下さい。
THE LIGHTHOUSE
After staying out all night on Saturday with my girlfriends (we went to JAM SESSIONS III at the Paper Box in Brooklyn – so fun!), I got together with my friend Angela, my cousin Amy, and blogger friend Helene at the Lighthouse for brunch. Located in Williamsburg, Lighthouse is a very at-home eatery where all their food is locally sourced from farmers and growers they love. The 4 of us shared the Mezze, which consists of 7 small dishes served with Challah bread. In all honesty, I've never tried anything like it and it was simply delicious. We also tried the green omelette with spinach, feta, pickled onion, avocado, and smoked potato, and also the breakfast burrito. Their French pressed coffee hit the spot after a long and exhausting first day in the city as well. Many thanks to my cousin for recommending the Lighthouse and I know I'll be back for more.
前日の土曜日は朝方までクラブイベントへ行った後、Lighthouseという人気のレストランカフェで遅めのブランチをしました。高校時代の親友アンジェラ、従姉妹のエイミー、そしてブロガー友達のヘレンさんの4人で楽しいガールズブランチ!ウィリアムスバーグにあるレストランで、ローカルな材料しか扱わないところだそうで、オーガニックなお料理も提供しています。最初にMezzeという、小皿7枚のディップをパンで頂く形のものをシェアしました。初めて食べたもので、本当に美味しかったです。その他にもグリーンオムレツ(ほうれん草、フェタチーズ、玉葱のピクルス、アボカド、スモークポテト)とブレクファーストブリトも美味しく頂きました。そして、フレンチプレスのコーヒーも、疲れた体をリフレッシュしてくれた気がします。従姉妹のオススメのお店、行ってみて大正解でした!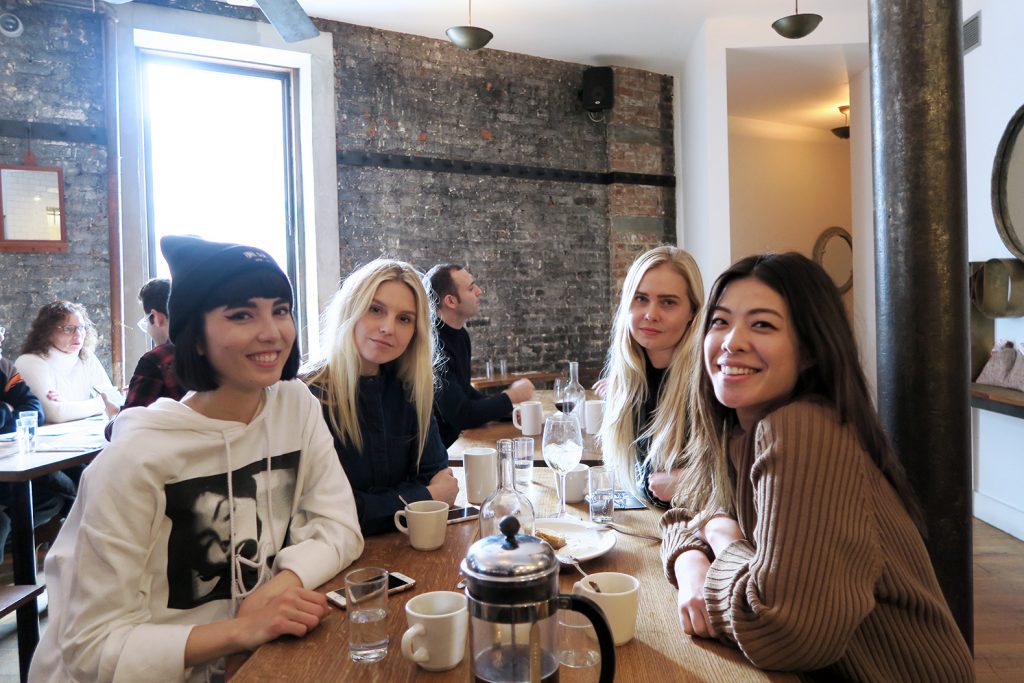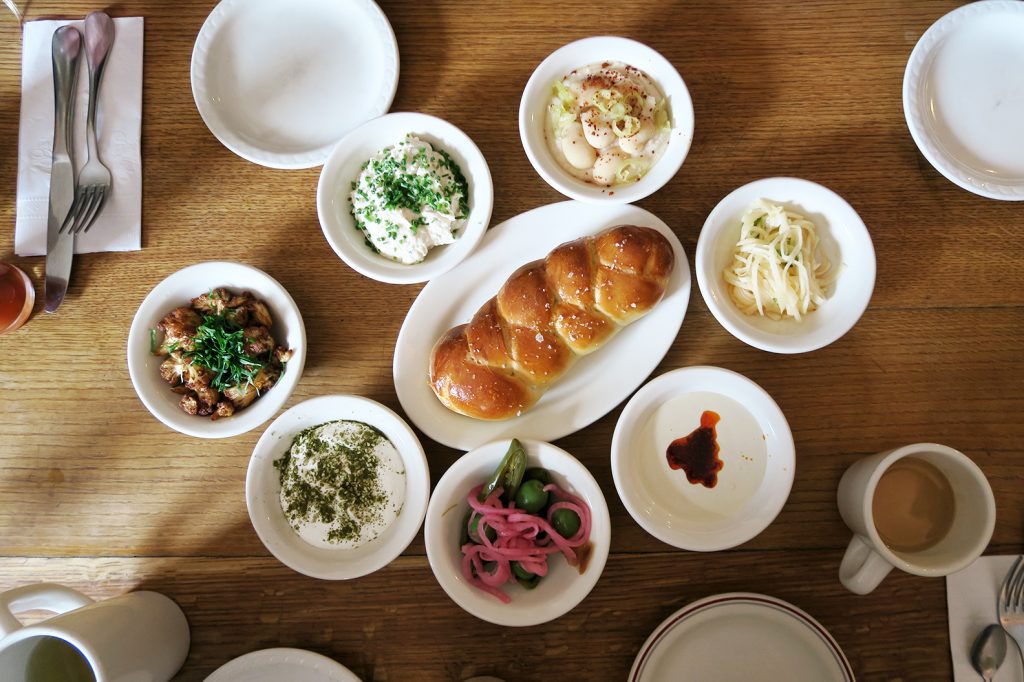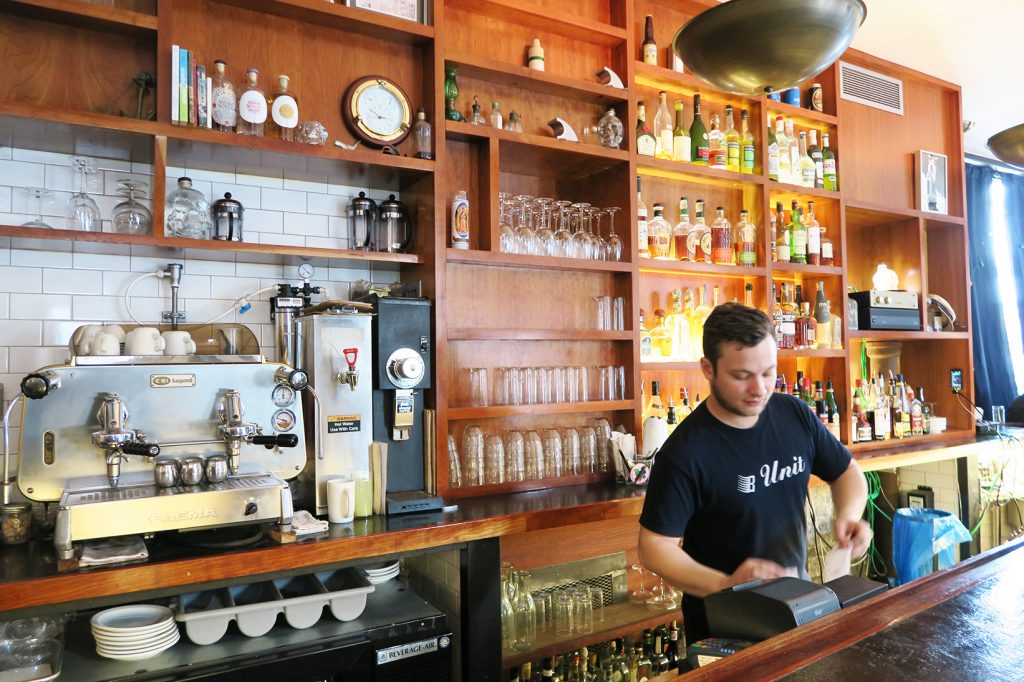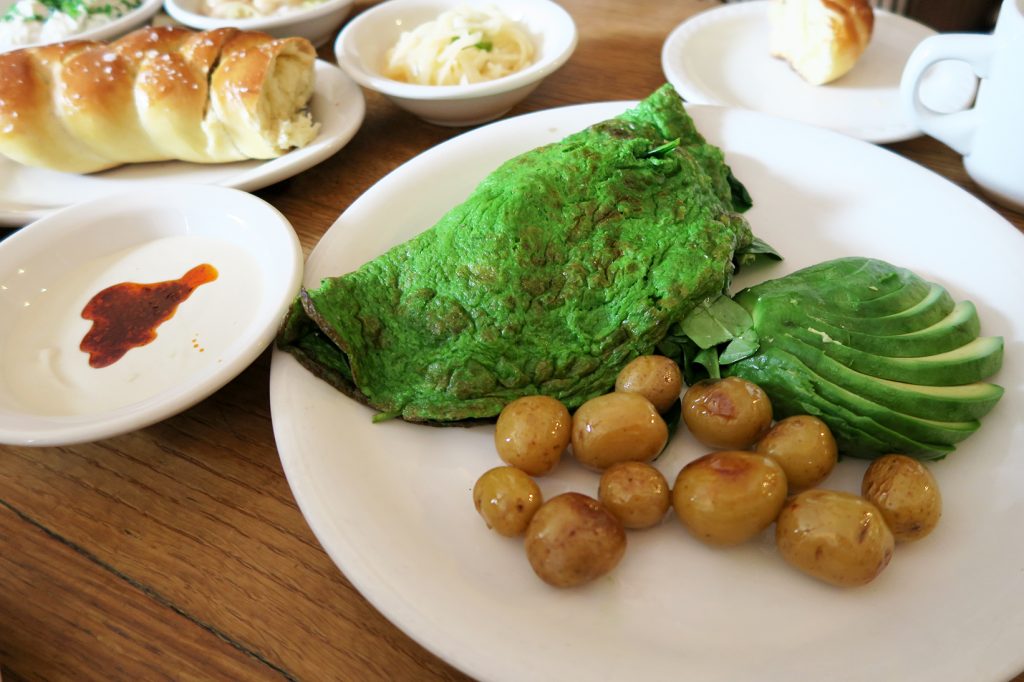 THE METROPOLITAN MUSEUM OF ART
A dream come true for me to visit the world-famous Metropolitan Museum of Art. Not that I'm the most knowledgable person when it comes to history and art, but I always find a fascination of seeing historical objects up close in such a magnificent setting. My cousin and I didn't have too much time to check out all of the exhibitions (I mean, this place is huge!), but we did get to see the Egypt wing and European art wing. I think the photos will explain the rest.
ブランチの後は、念願だったMetropolitan Museum of Artへ行ってきました!歴史や美術の知識は全然そこまでないのですが、やはり目の前で歴史を見ることは大好きなので、とても楽しいひとときでした。あまり時間がなかったため、エジプト展とヨーロッパアート展のみ拝見しました。あとは写真にお任せします。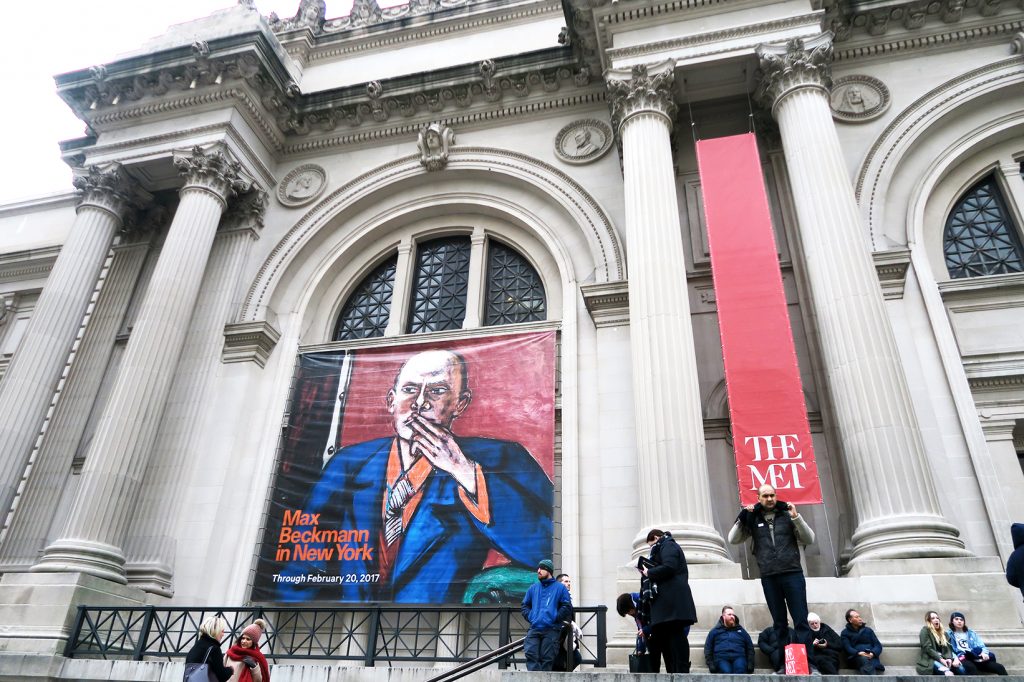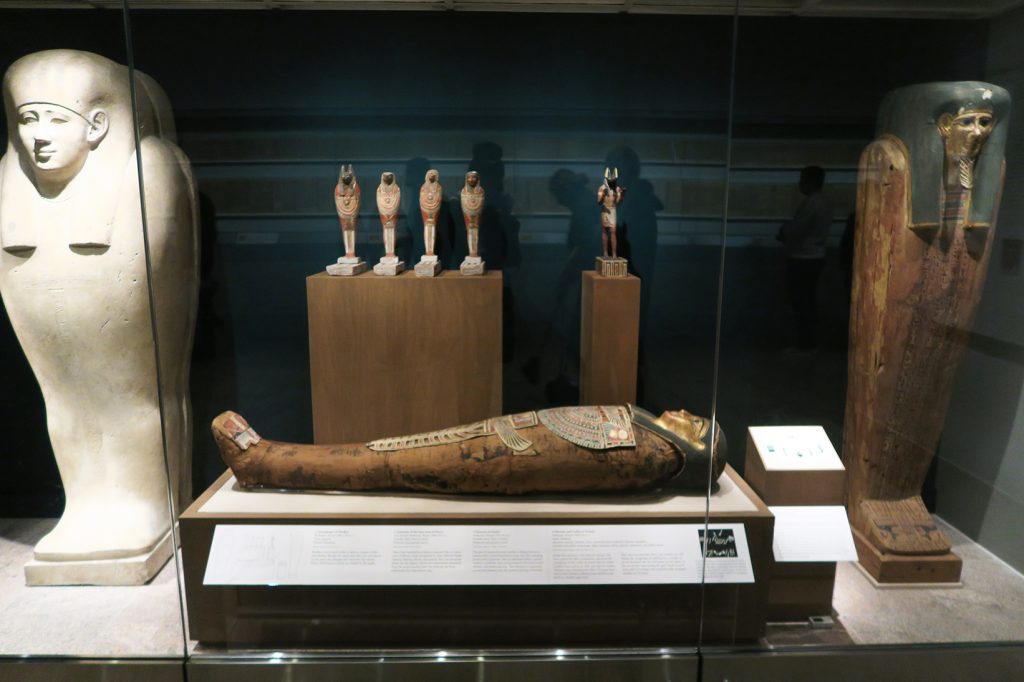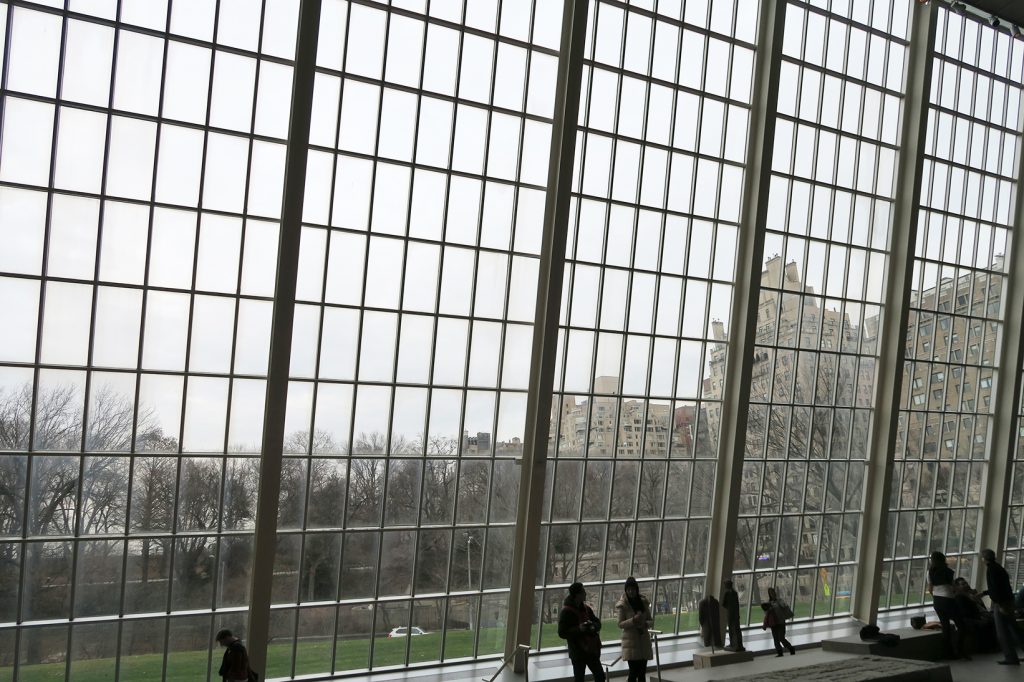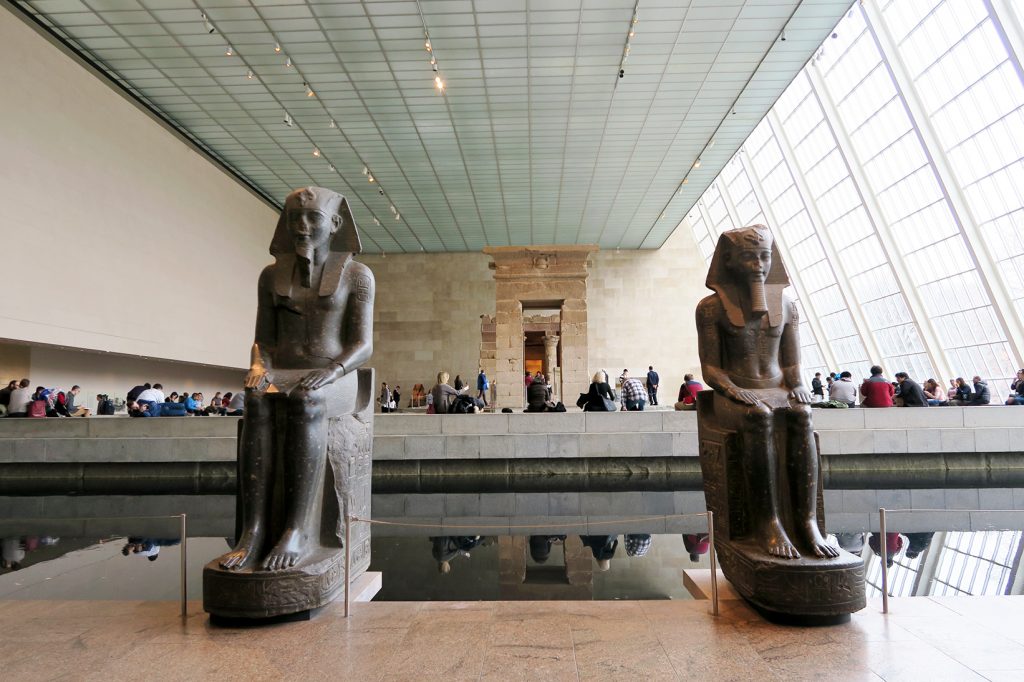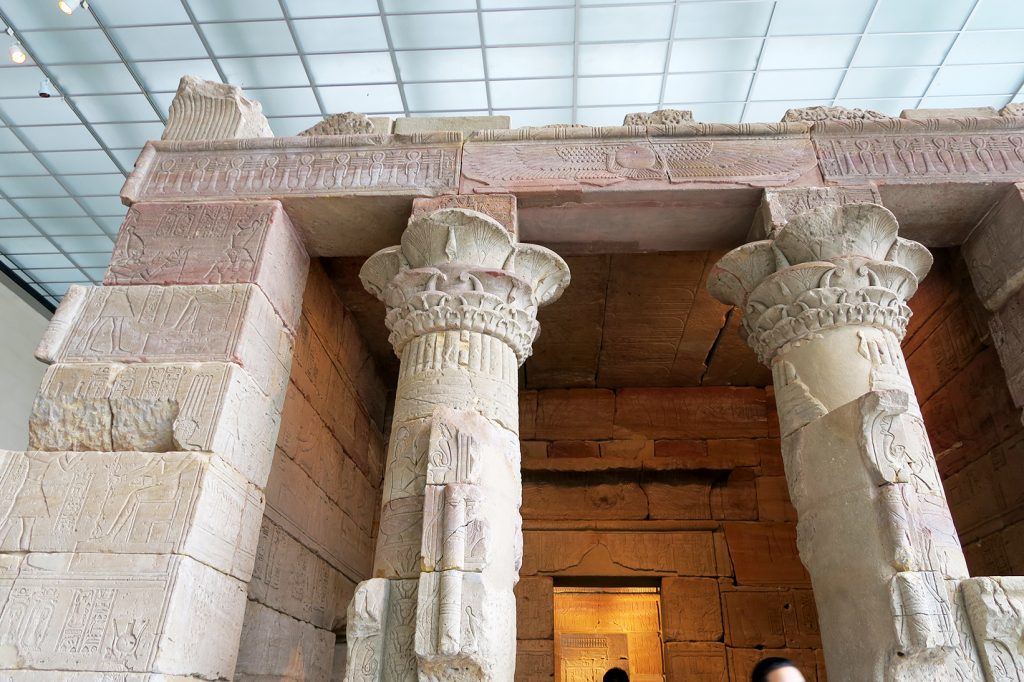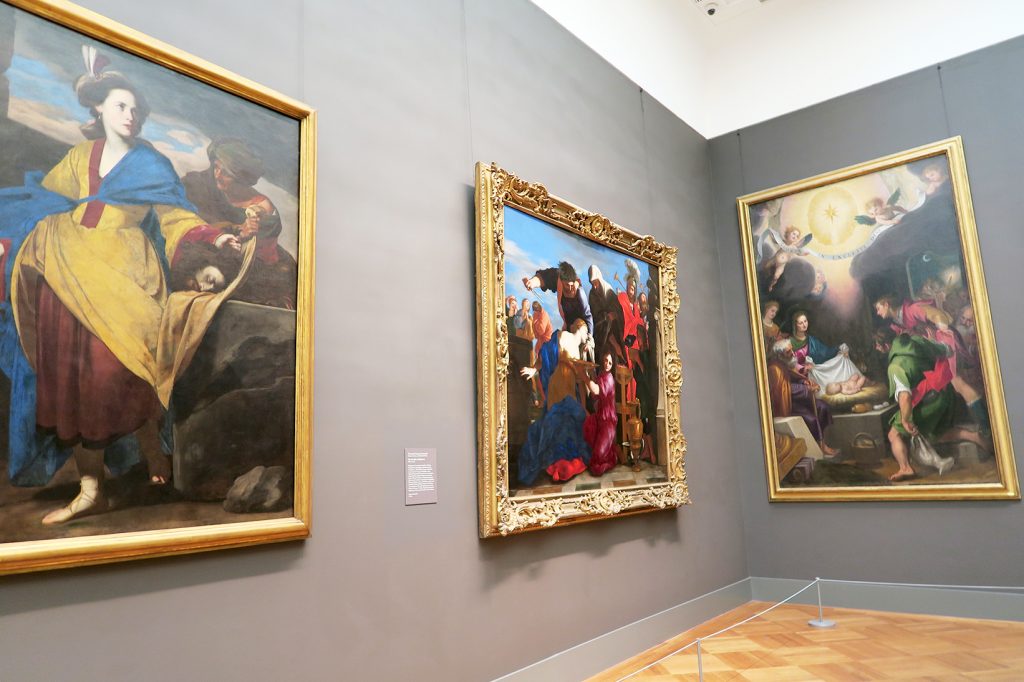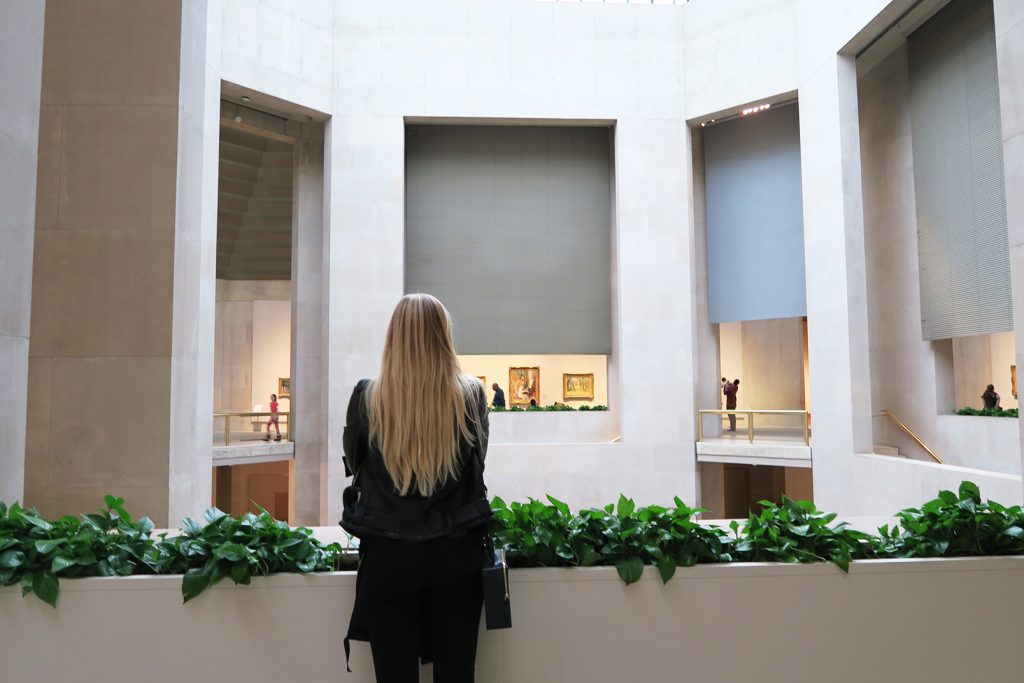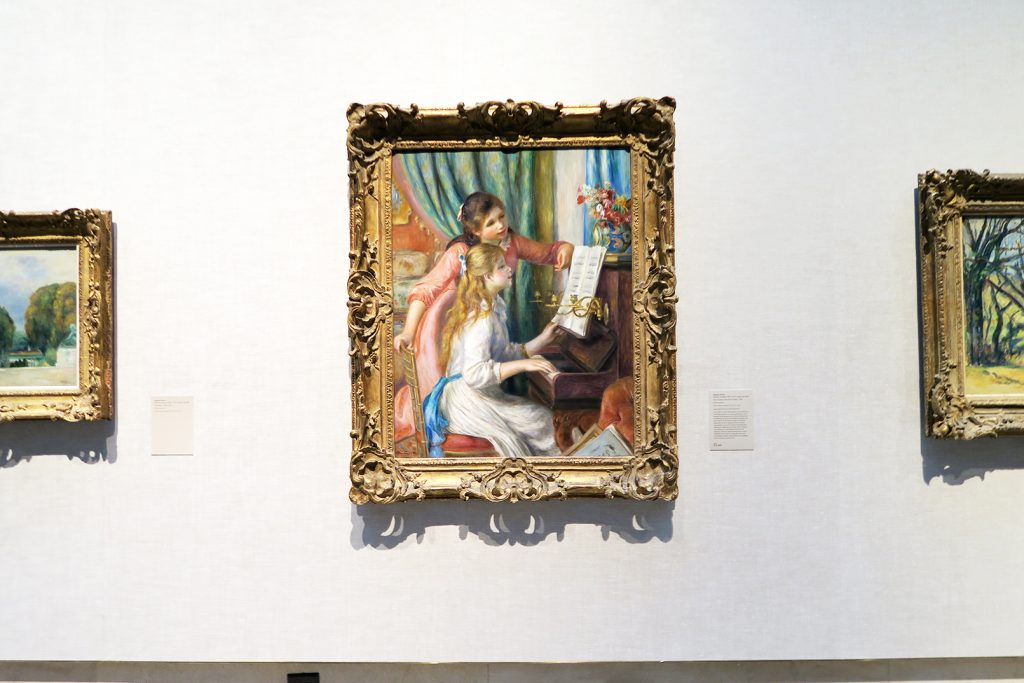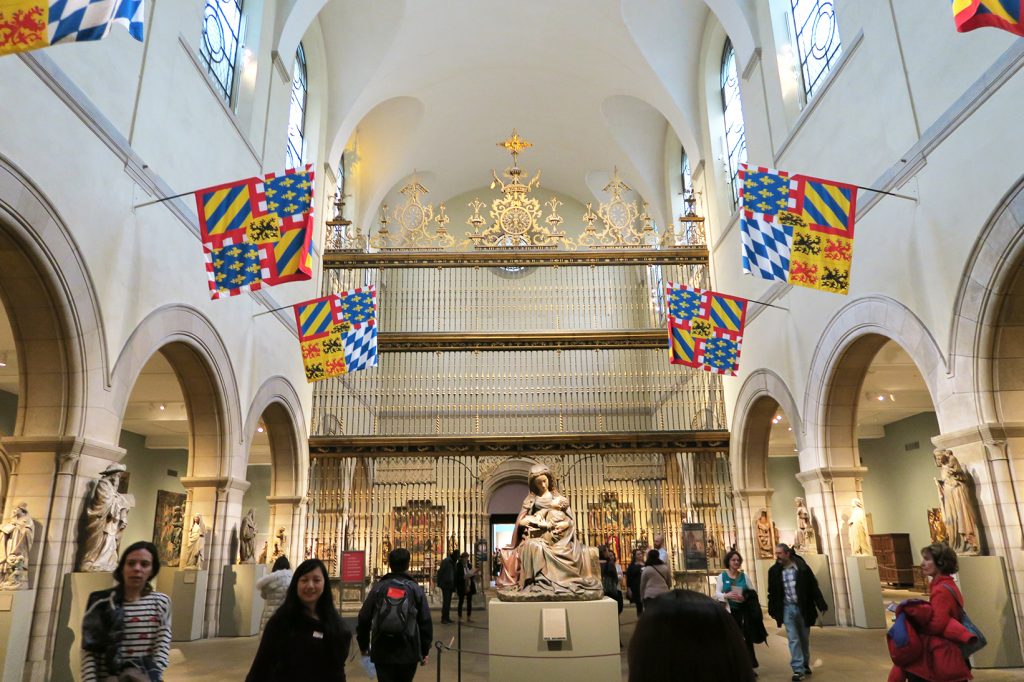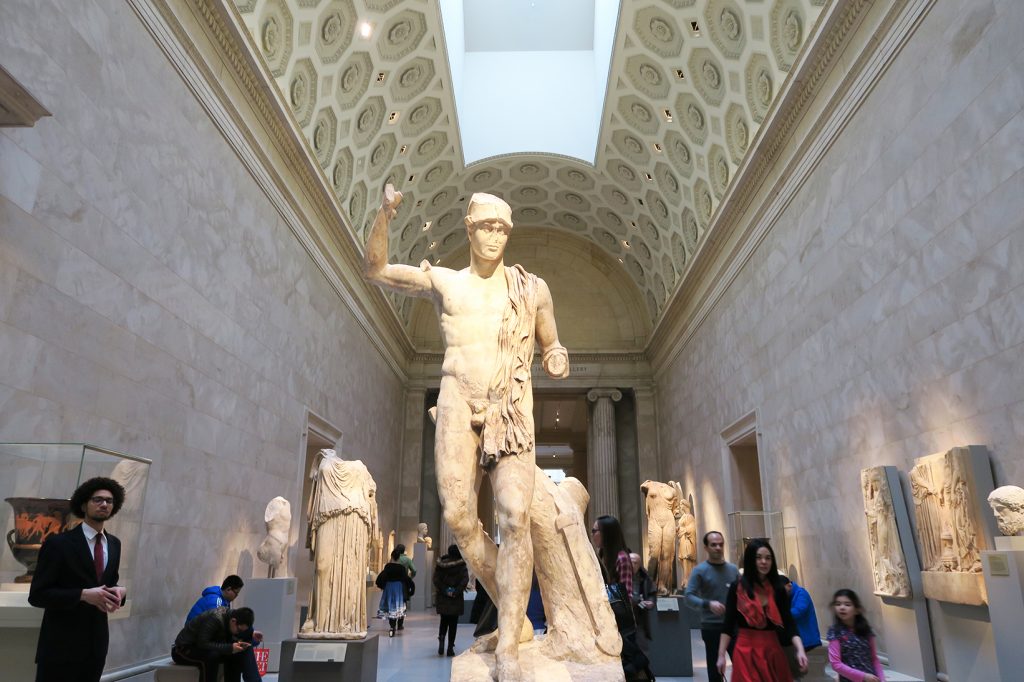 TREKKING THROUGH CENTRAL PARK
After visiting the Met, we decided to walk through Central Park to get to our next location, the American Museum of Natural History. Although it was still the middle of winter and the trees were bare, we were lucky enough to capture a breathtaking view of the sunset over the bridge.
メトロポリタンの次に、アメリカ自然史博物館へ行きたかったので、セントラルパークを通って目的地へ向かうことになりました。冬の真っただ中だったので、木々も寂しそうでしたが、とても素敵な夕日を見ることができました。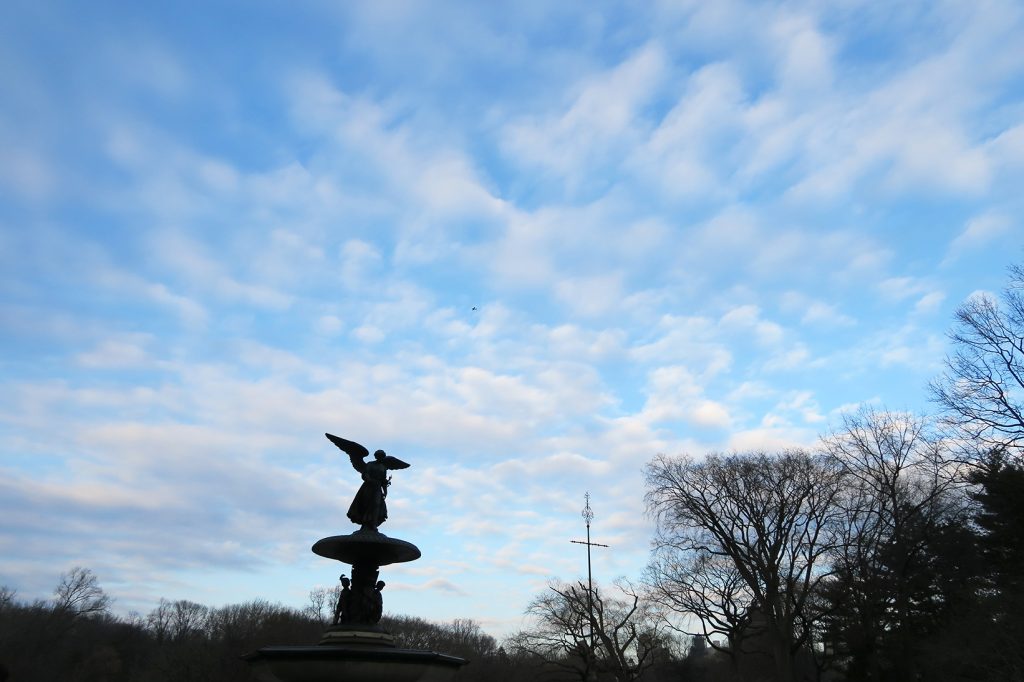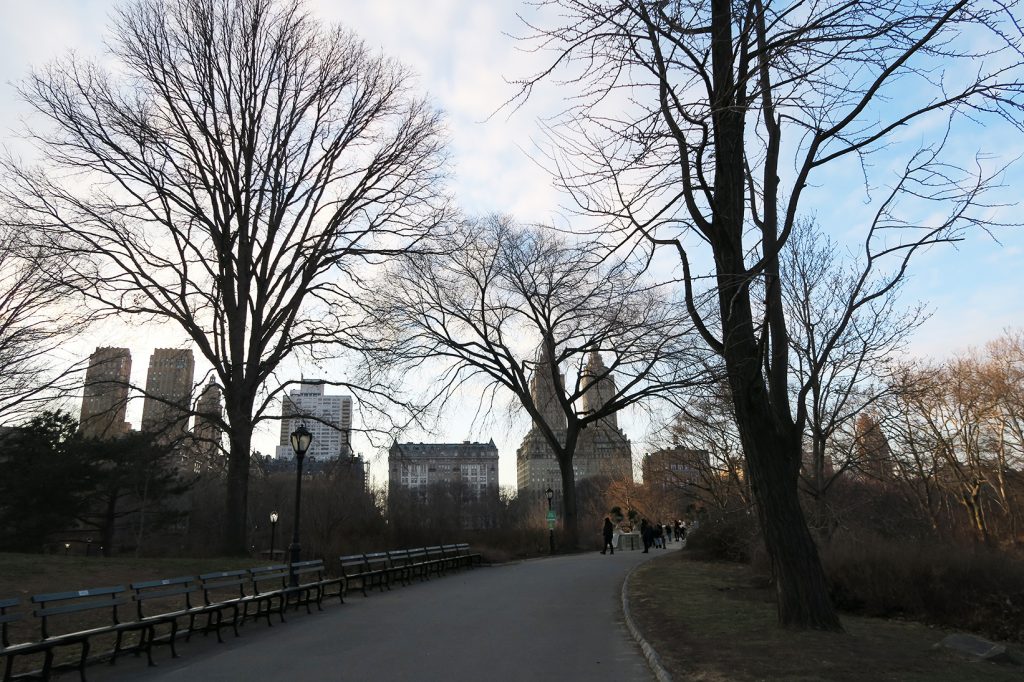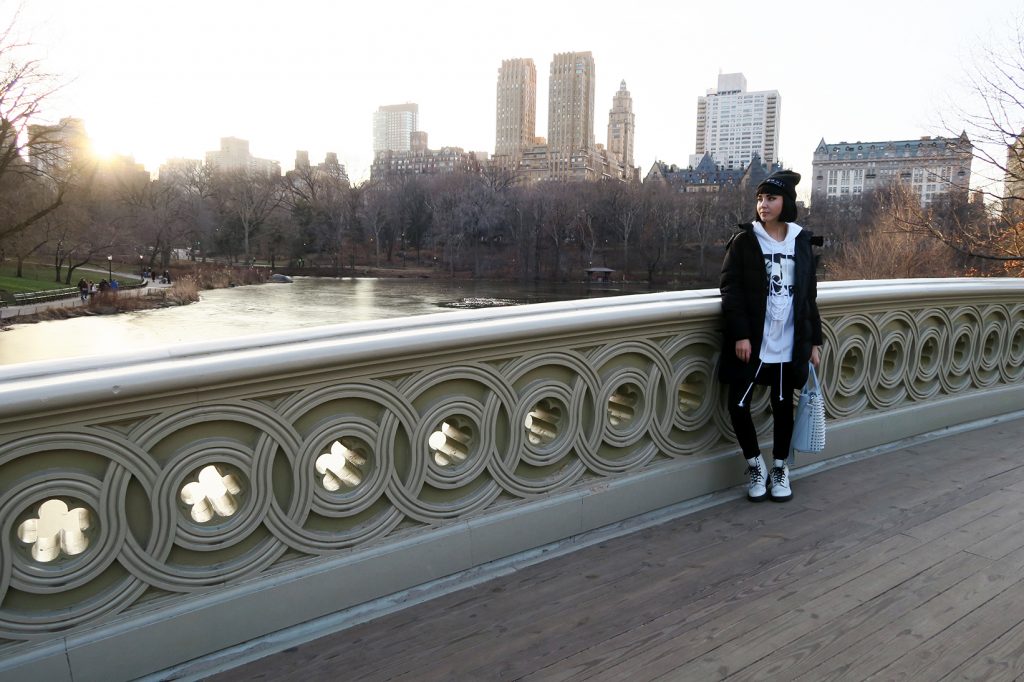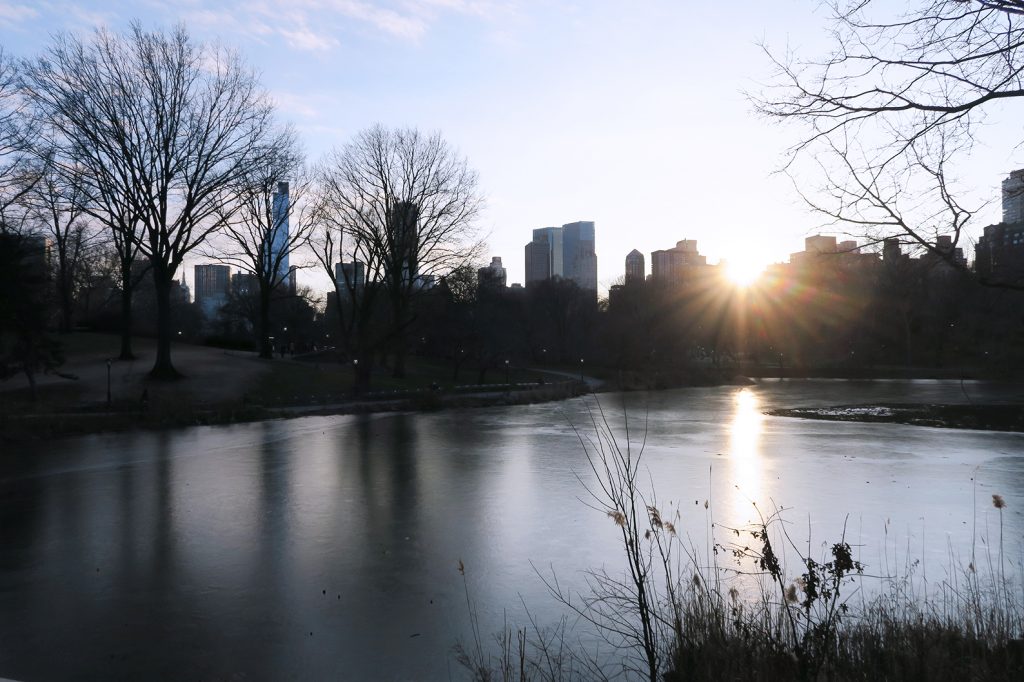 THE AMERICAN MUSEUM OF NATURAL HISTORY
After watching the movie "Night at the Museum," seeing this fascinating museum up close was always on my bucket list. Now I have that checked off as well thanks to my cousin. We actually arrived at the American Museum of Natural History just 30 minutes before closing; however, we were able to see most of the main exhibits, including the African and North American animals and the giant blue whale. Simply amazing.
「ナイトミュージアム」という映画を見て、いつか是非アメリカ自然史博物館へ行ってみたいとずっと思っていました。こちらも念願の場所。閉館まで30分という、とてもギリギリな到着になってしまいましたが、その短い時間の中、見たいものは全て見れたと思います。アフリカと北アメリカの動物展、そして巨大なシロナガスクジラは迫力があって、圧倒されました。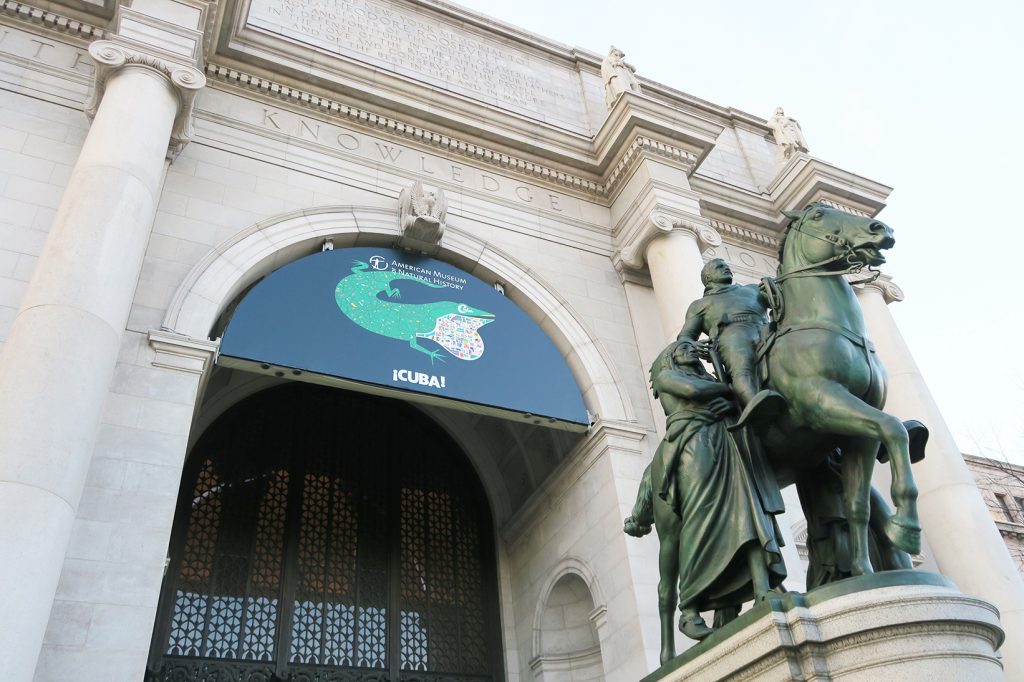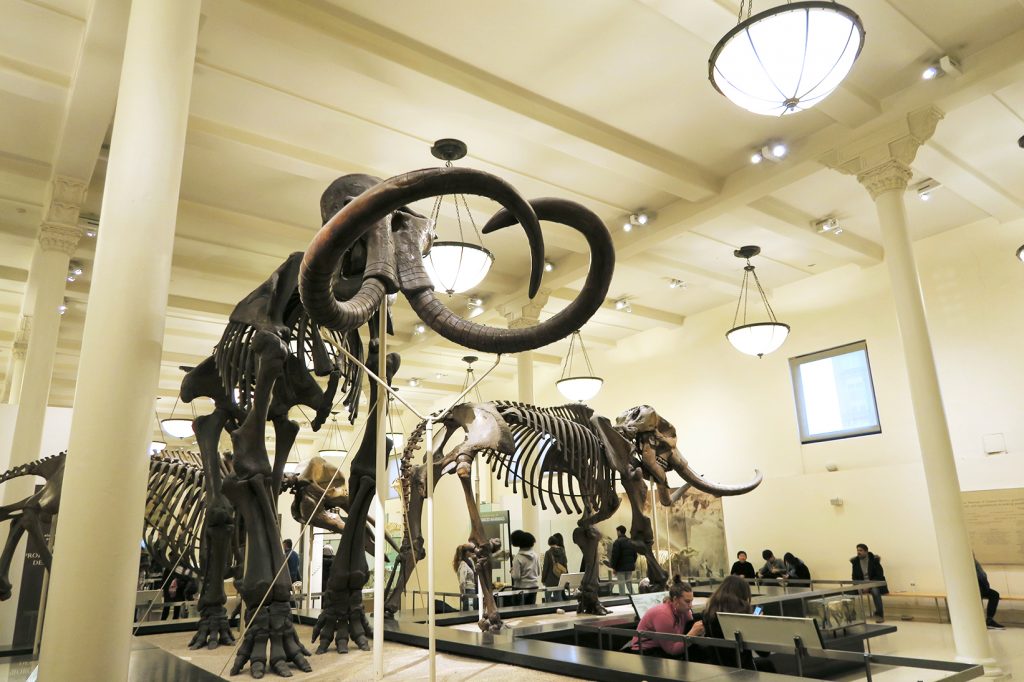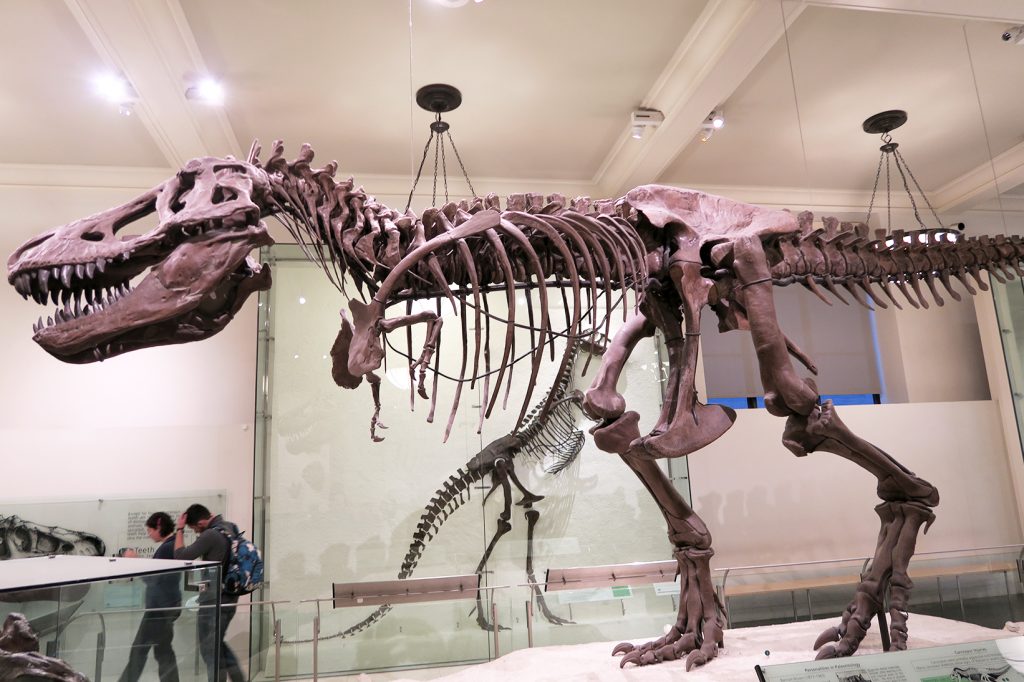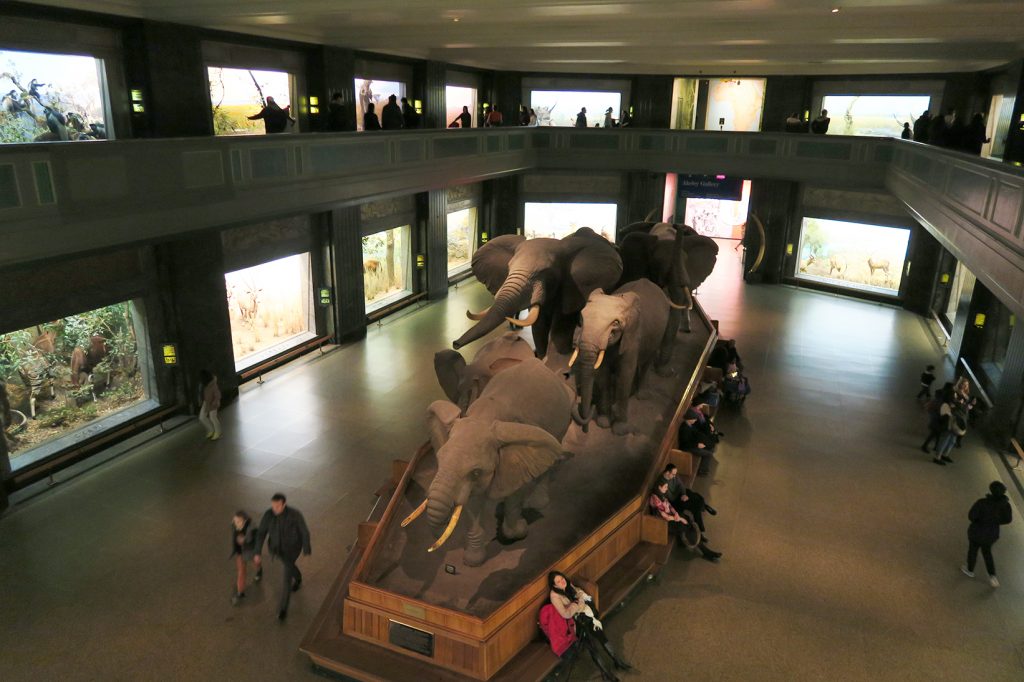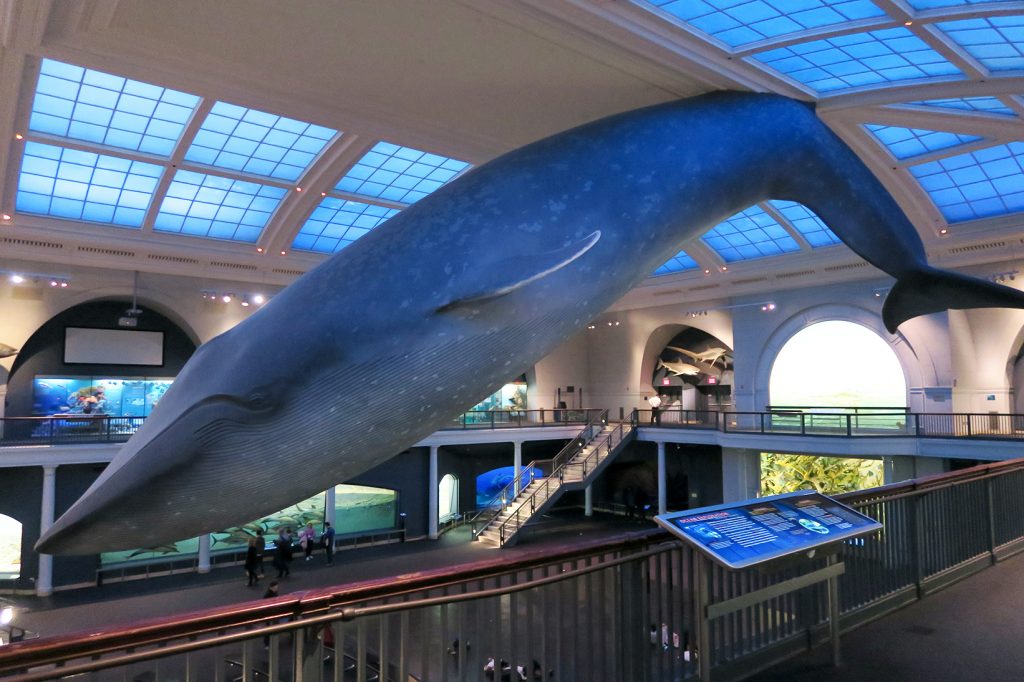 MILK BAR
After a long afternoon of non-stop walking, we took a quick ice cream break at Milk Bar, a dessert cafe specializing in homemade cookies and ice cream. Their cereal milk soft serve got me hooked! Such a refreshing treat.
昼間中歩き疲れて訪れたのが、アイスクリームとクッキーの専門店Milk Bar。シリアルミルクのソフトサーブは甘くて、最高に美味しかったです!疲れた体がまた癒されました。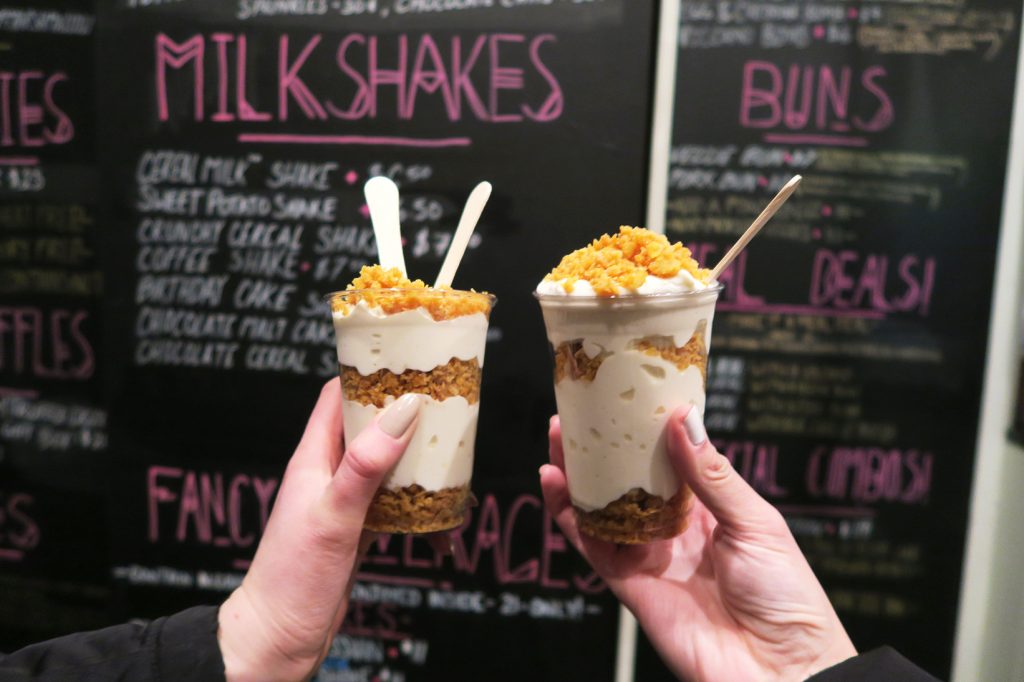 THE LLAMA INN
For dinner, we had a relaxing meal at the Llama Inn, a stylish Peruvian fusion restaurant. Since it was Super Bowl Sunday, we were lucky enough to be seated quickly. A nice, quiet yet lively atmosphere with bar and counter seating, I could see myself coming here on a date. My cousin and I tried the quinoa, banana, avocado, bacon and cashew salad and also the rock shrimp, clams, mussels, squid, aji panca, rice and herb salad place, both unique and delicious.
順番が逆になってしまいましたが、デザートの後はLlama Innで従姉妹とゆったりディナー。ペルヴィアン料理のお店で、空間はお洒落で落ち着いた感じが素敵でした。スーパーボウルということもあったので、待ち時間はなく、すぐ着席することができました。キヌア、バナナ、アボカド、ベーコンとカシューナッツのサラダ、そして、エビ、アサリ、ムール貝、イカ、アヒパンカ、ライスとハーブのサラダを頂きました。ユニークなお料理に絶賛!日本ではなかなか食べれない味でした。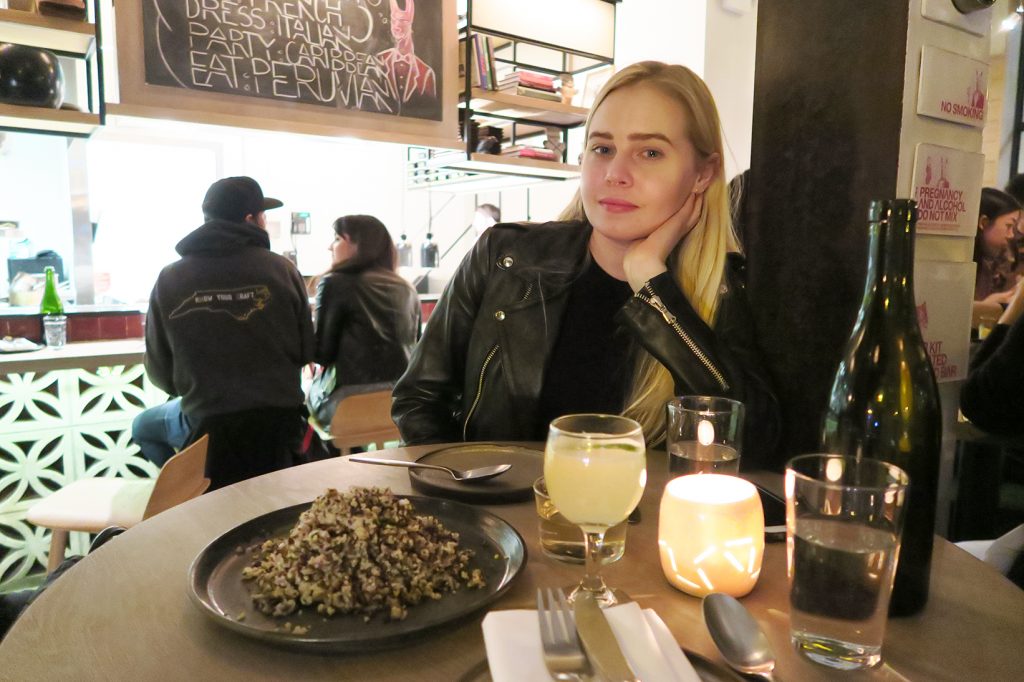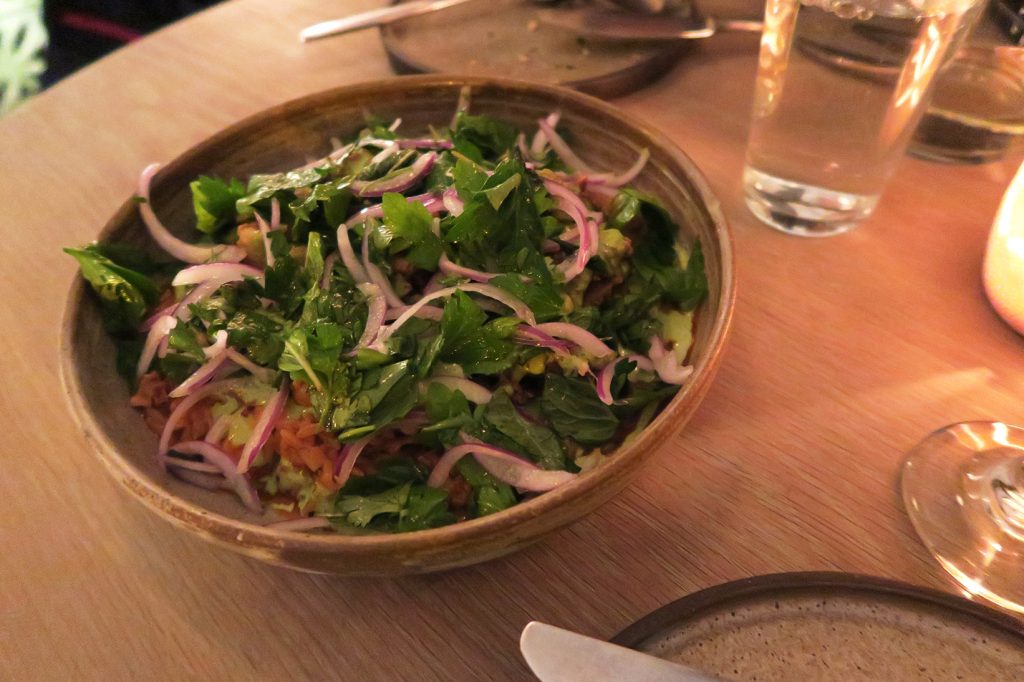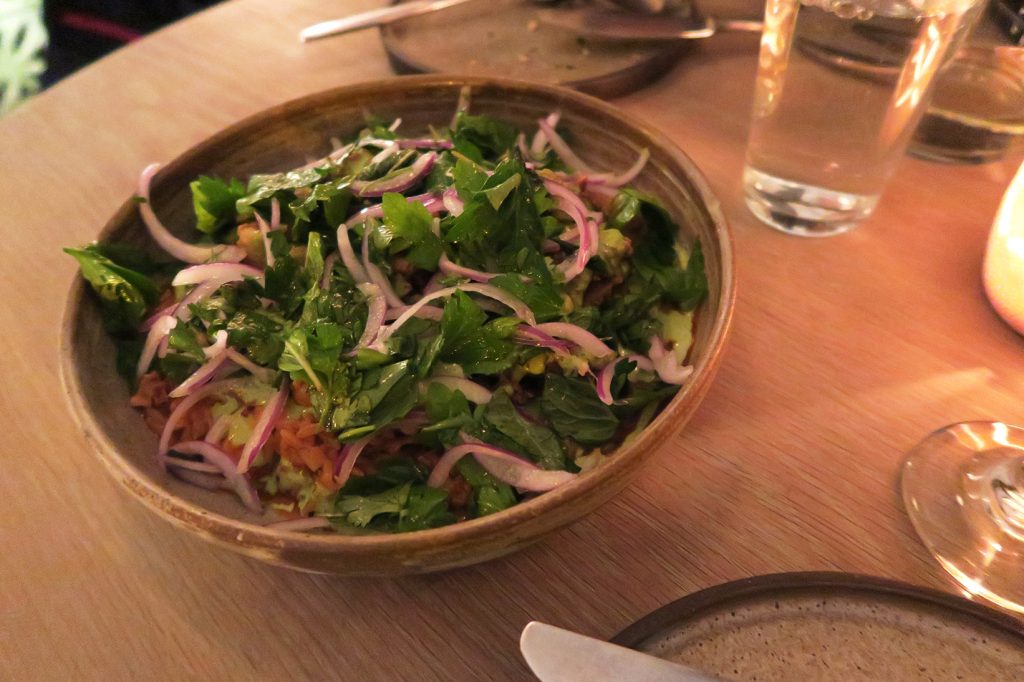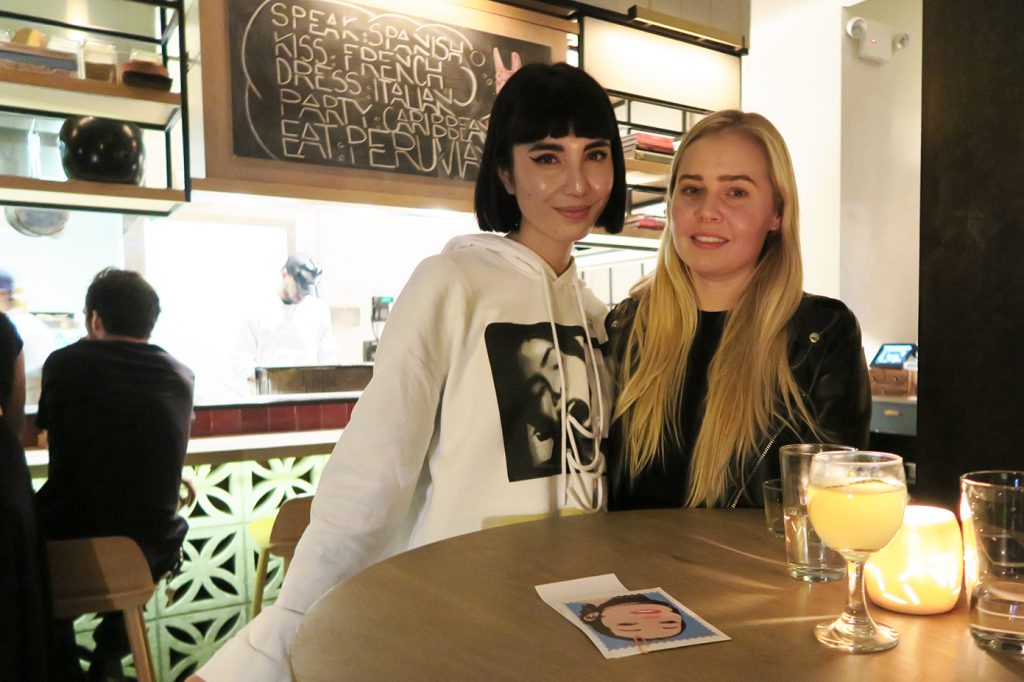 THE WILLIAMSBURG HOTEL 
At the end of the day, my friend Angela joined us for some drinks at the bar in the Williamsburg Hotel. A spacious and fancy bar, we had the counter space to ourselves thanks to Super Bowl Sunday. The liquor display was gorgeous, and I'd love to be back here again for a girl's night out. The last photo is from the lobby of a different hotel – I couldn't skip a photo opportunity with this one-of-a-kind art display!
1日の終わりには、やっぱりお酒ですね。アンジェラと合流し、3人でWilliamsburg Hotelバーラウンジでガールズトークで盛り上がりました。日本にはなかなかないとても広くてお洒落な空間で、美味しいお酒が飲めて、幸せでした。最後の写真は別のホテルのロビーで撮ったものですw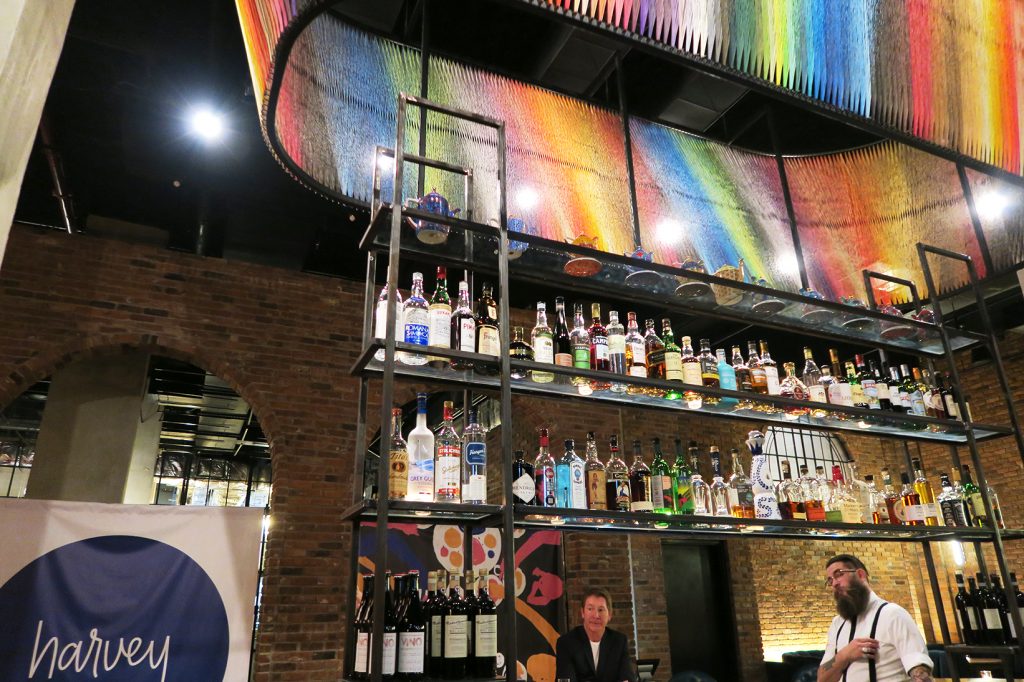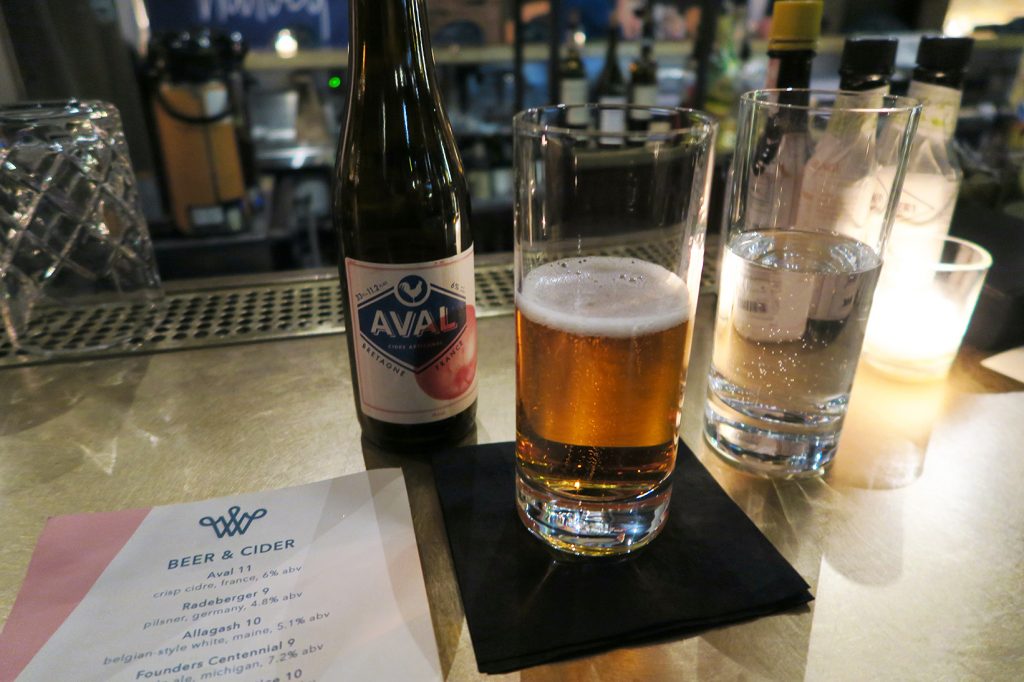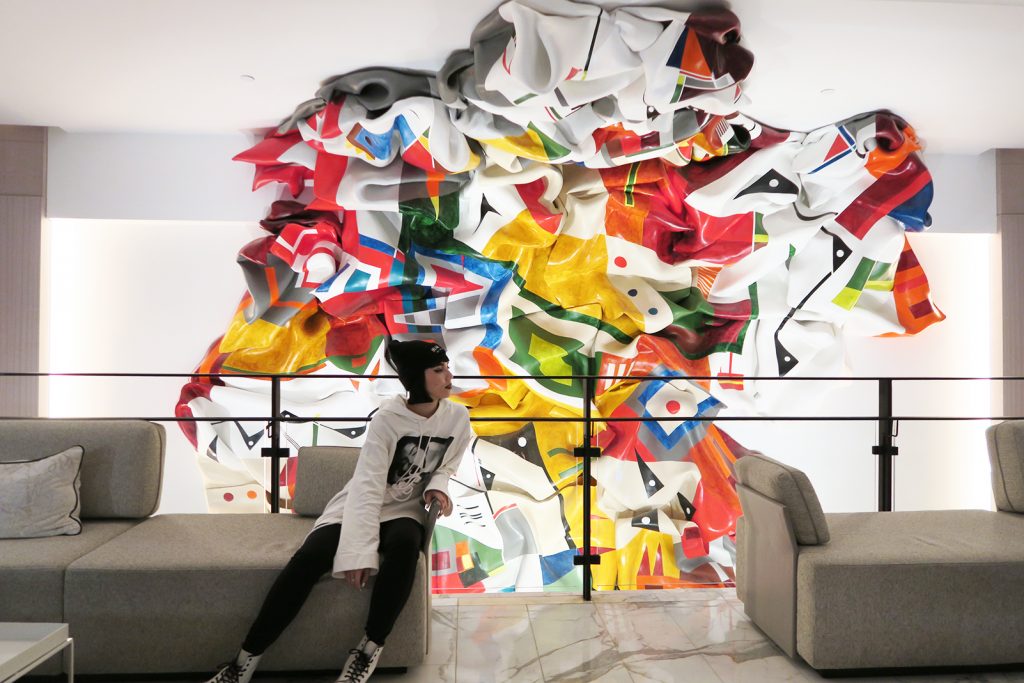 Have you ever visited any of these spots in NYC? What are some of your recommendations for someone visiting the city for the first time? Let me know in the comments!
ニューヨークで、上記のスポットへ行ったことありますか?オススメスポットがあったら、是非教えて下さい!