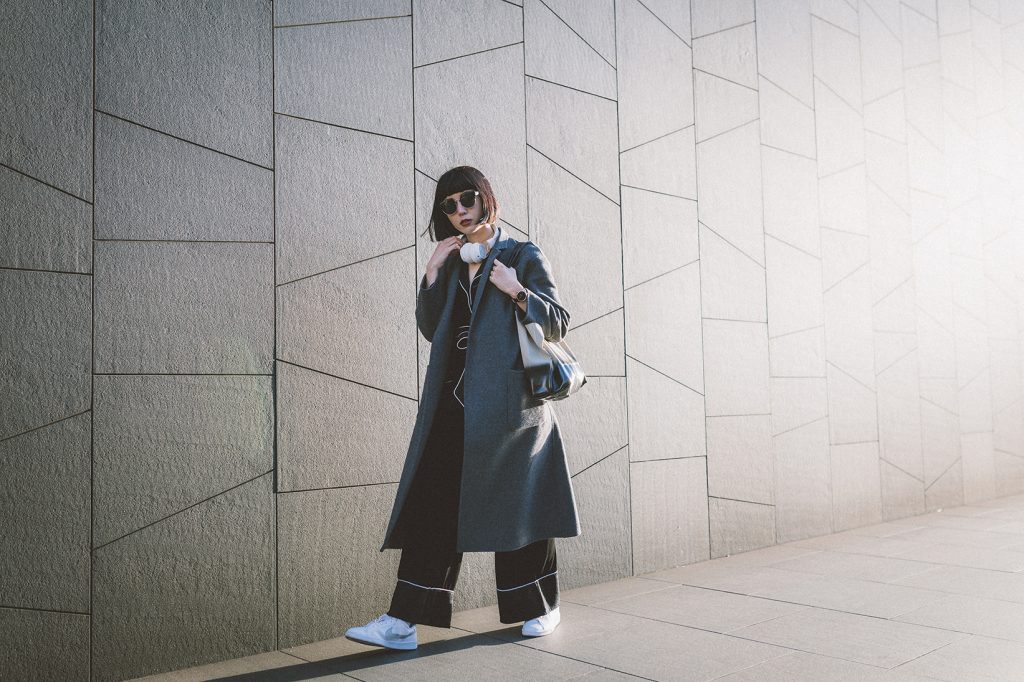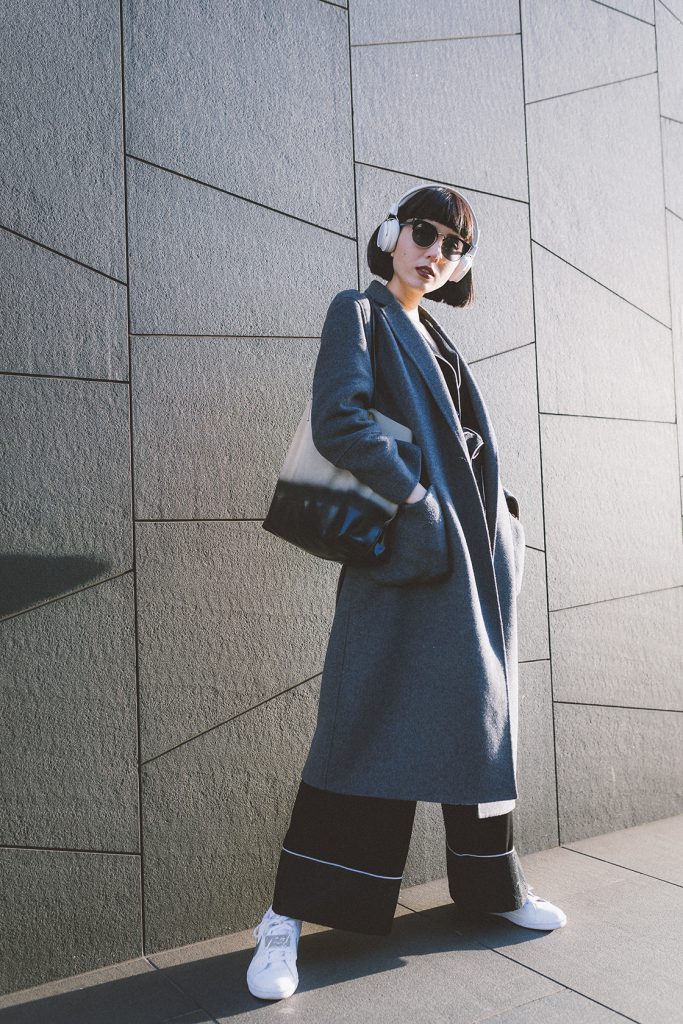 Listening to music on the go has changed for me completely thanks to Sudio Sweden's wireless earphones and headphones. When they first sent me the VASA BLA wireless Bluetooth earphones, I was amazed at the quality of the sound, and how much outdoor noise it blocked while I was listening to my music (with all the walking I do and the public transportation system here in Tokyo, blocking out even some of the cacophony makes all the difference). This time, Sudio was kind enough to let me try out the REGENT headphones with the customizable caps. The REGENT comes in black or white, and I selected the white one with white marble caps for a minimal and clean feel. I'd also like to note, they are extremely lightweight and easy to carry around.
スディオスウェーデンのワイアレスヒッドフォンやイアフォンのお陰で、移動中の音楽の聴き方がとても変わりました。初めてVASA BLAのワイアレスBluetoothのイアフォンを送っていただいた時は、音のクオリティーにびっくりしたし、外音を思ったよりブロックしてくれます(外での移動だと電車などの音が大きいので、音のブロックは助かります)。今回は、カスタマイズで変えることのできるキャップ付きのREGENTのヘッドフォンを試すことができました。こちらのヘッドフォンももちろんワイアレスで、白か黒を選べます。私はすごくクリーンな感じが好きなので、白のヘッドフォンに、白いマーブル柄のキャップをチョイスしました。しかも、すごく軽いので、持ち運びには便利です。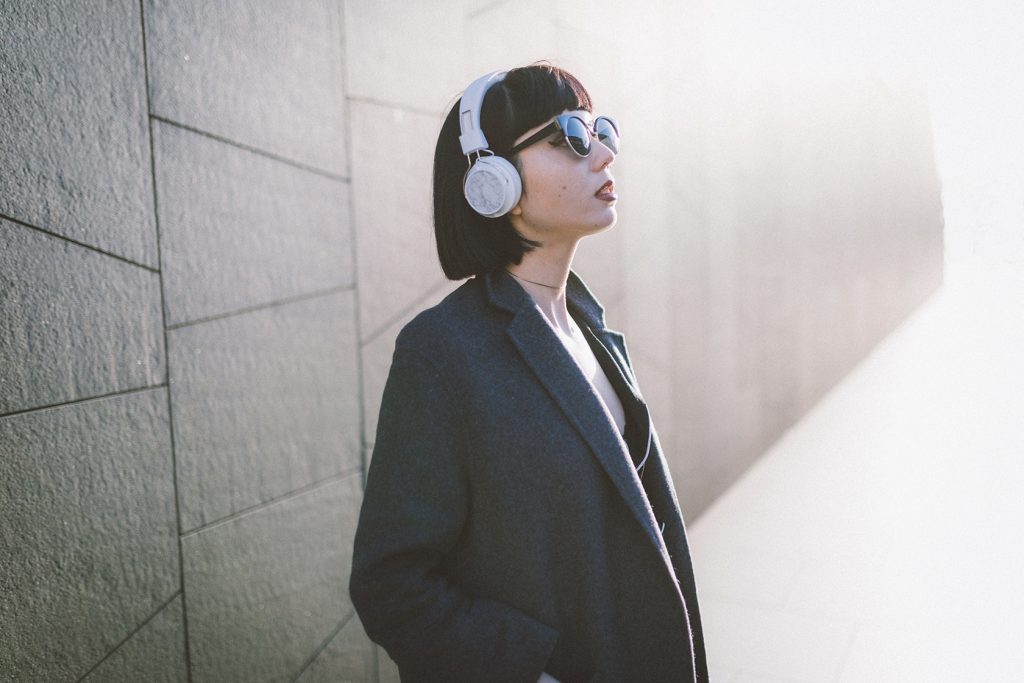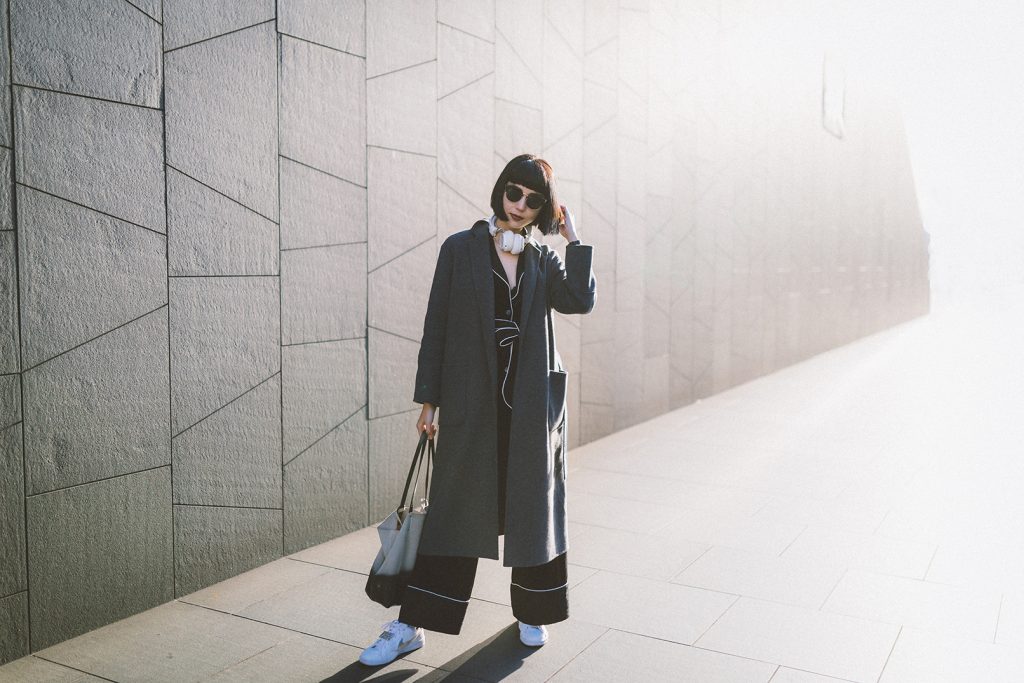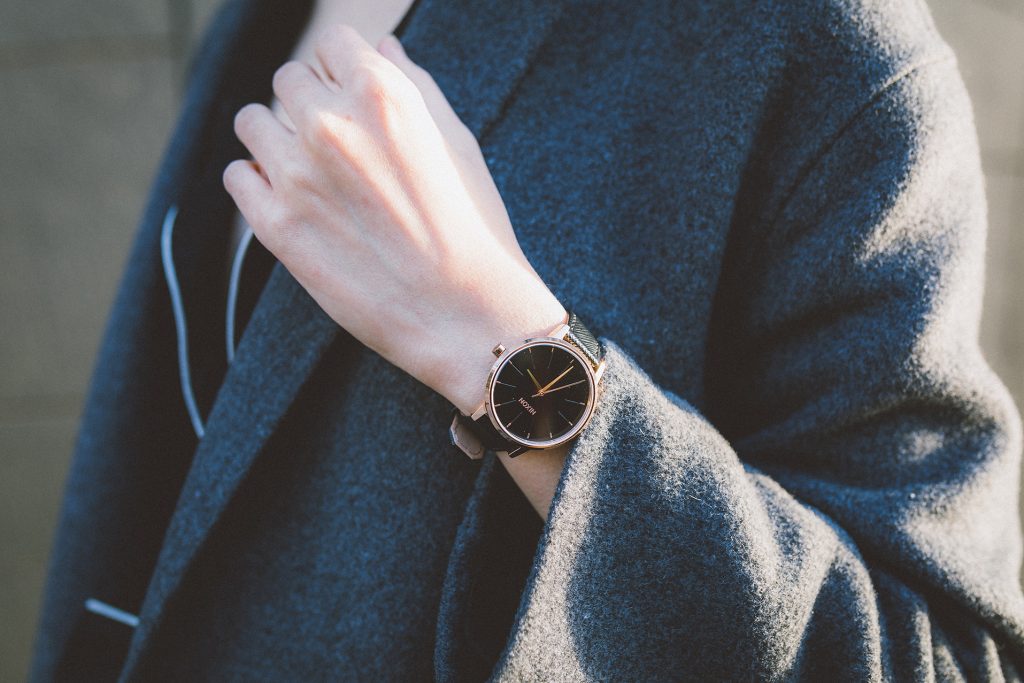 With these ultra chic headphones as the ultimate accessory, I decided to keep the rest of my look really simple with key pieces. I absolutely love comfort in fashion, so this pajama-style set up from Lucia Berutto was the perfect choice, along with the robe-like coat from Comptoir des Cotonniers. I also kept things fresh with white kicks and minimal accessories like the watch and sunglasses. Some say fashion is about sacrifice, and while I can relate, it doesn't have to be for everyone, or for everyday.  There are many ways to achieve a polished and chic look without overdoing it. And with that, pajama style for the win!
ウルトラシックなヘッドフォンをアクセサリーに、今回の私服はキーアイテムを使って割とシンプルにしました。楽なファッションは本当に好きなので、このパジャマセットや、ローブみたいなコートはちょうどいいアイテムです。そして、白いスニーカーや、ミニマルスタイルのサングラスや腕時計でフレッシュさをキープ。ファッションのために「コンフォート」を犠牲にしないといけないとは言いますし、私も理解出来ますが、これは全ての人には当てはまらないし、毎日そんなことをしなくていいと思います。シックでまとまった、楽チンコーディネートは可能なんです。なので、まさにパジャマスタイル♪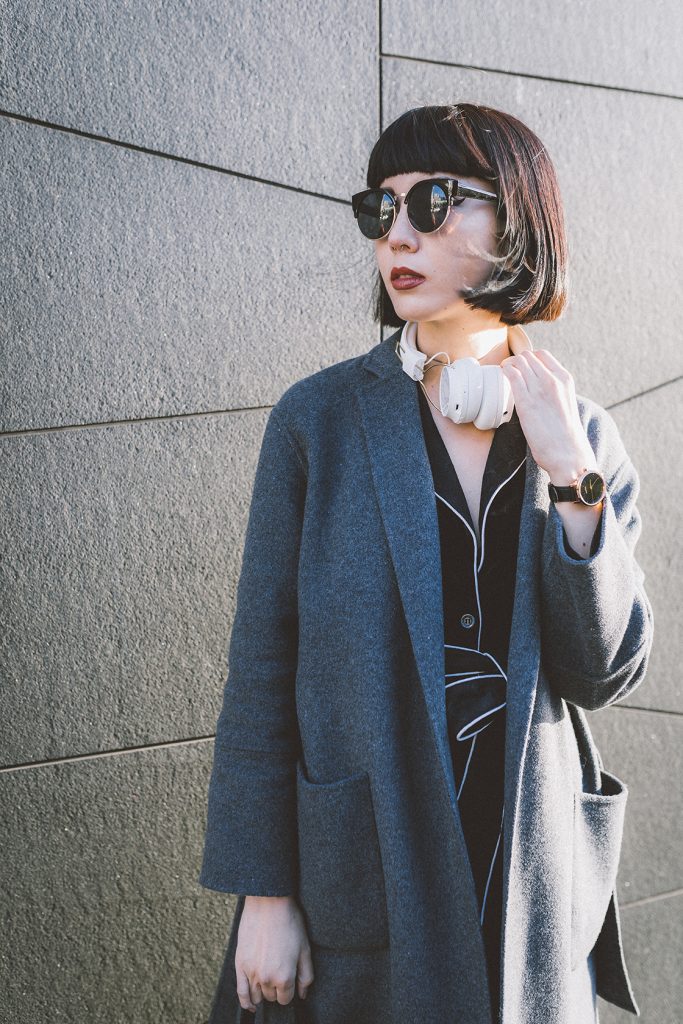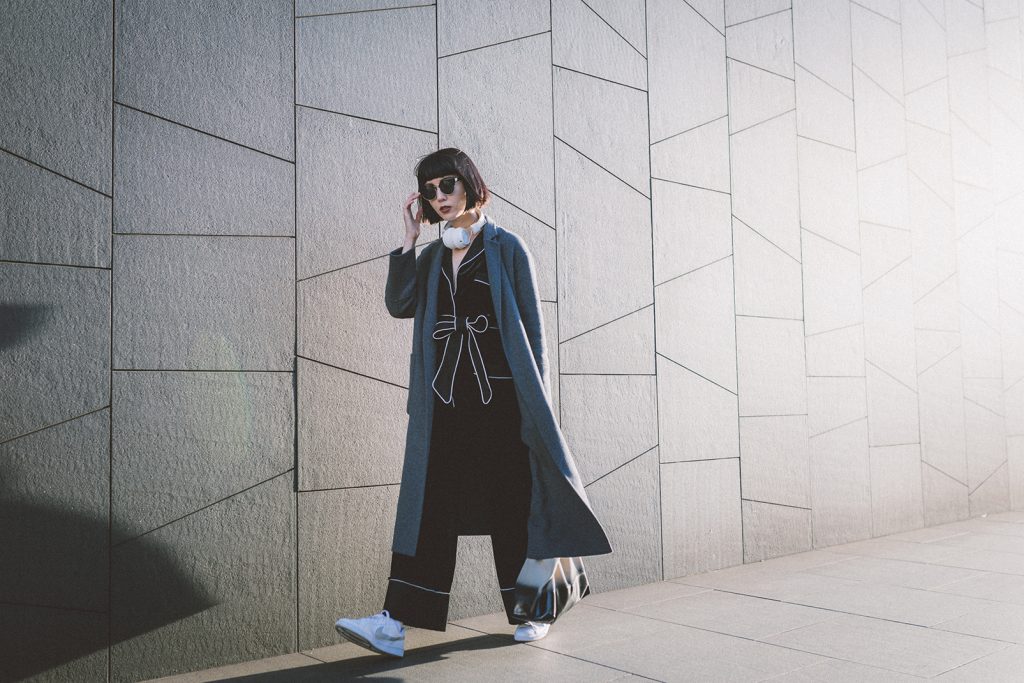 Sudio Sweden REGENT headphones and caps, Comptoir des Cotonniers coat, Lucia Berutto setup, Nike sneakers, Zara tote, zeroUV sunglasses, Nixon watch
All photos by Rhino Lee