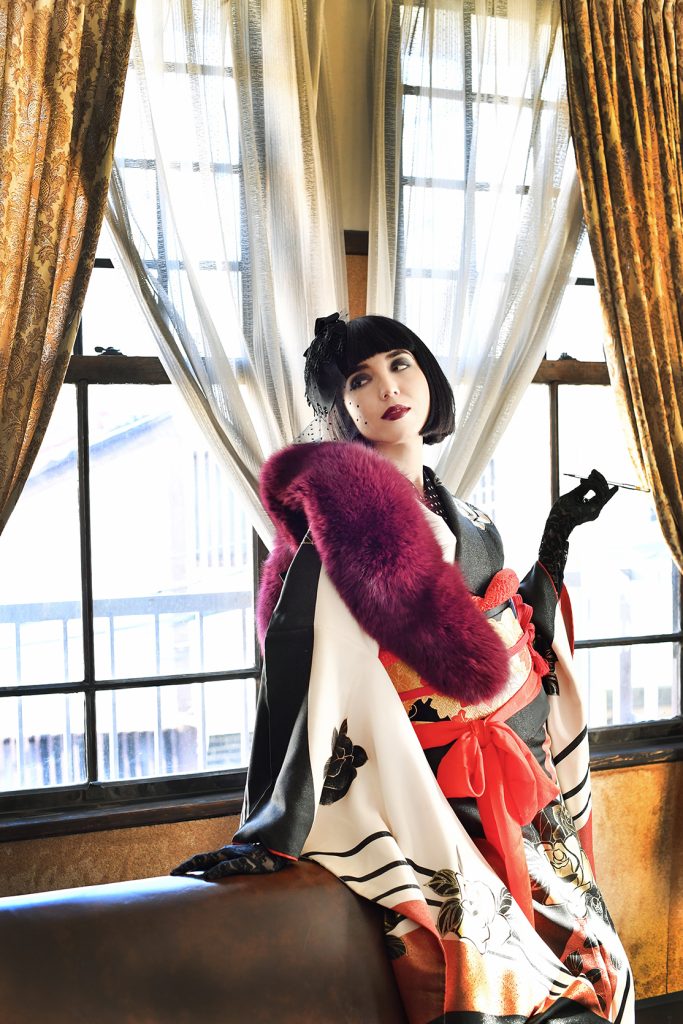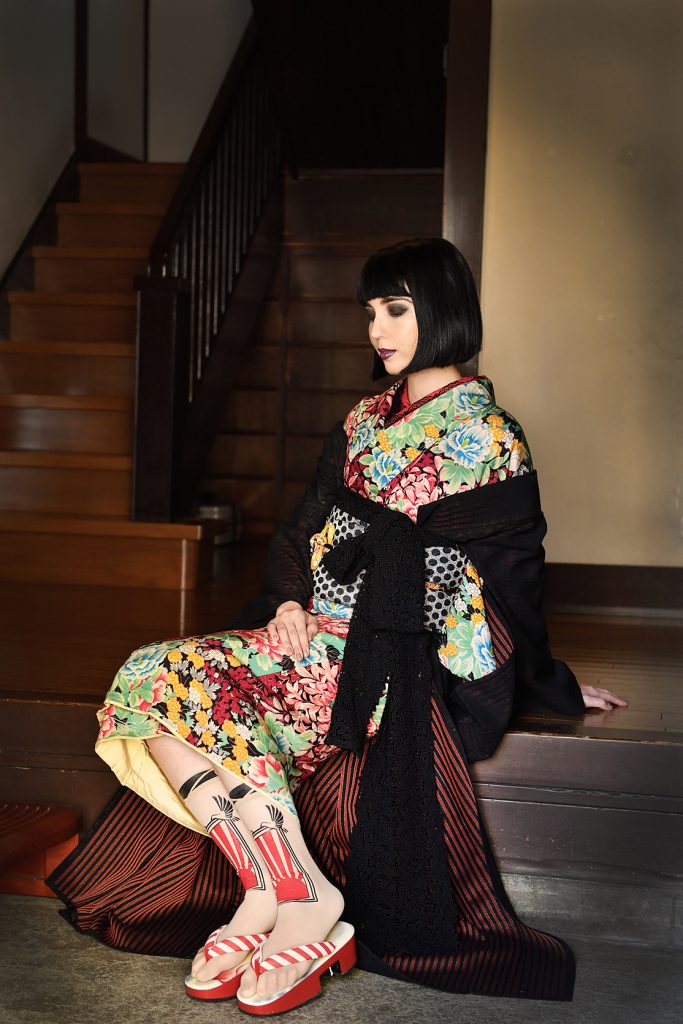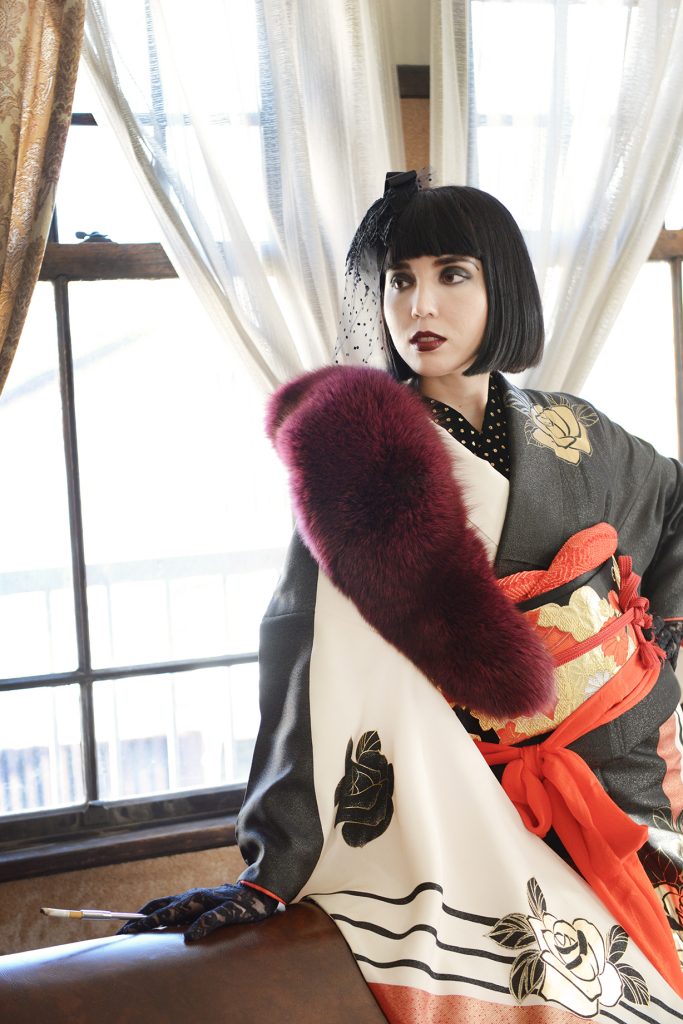 The kimono is probably my most favorite traditional garment of clothing, not only because I am Japanese, but because there are endless ways to style one, depending on the season, the design of the kimono, and what accessories you wear it with. It's easier to get your hands on a yukata, the lighter garment worn in the summer, so whenever I have the chance to be dressed in a real kimono, I usually never turn it down.
伝統的な衣類の中で、私がもっとも大好きなのは日本のお着物です。日本人だからだけではなく、着物は着るものの個性を引き出す、とても万能なものだからです。季節で変わる着物、着物の模様、そして、それに合わせる帯や小物によって、全然違う着物スタイルが完成するのが素晴らしいと思います。浴衣はお手頃なので、私も何度も着たことがあるのですが、やはり着物になると着る機会が大分少ないので、着れるチャンスに恵まれると、それは逃しません。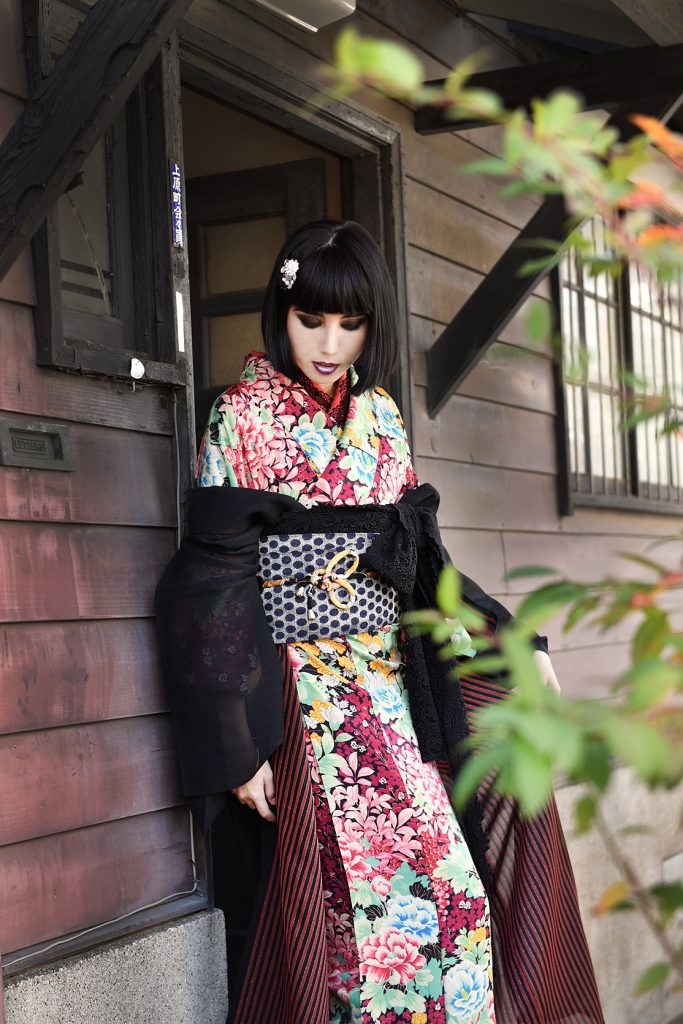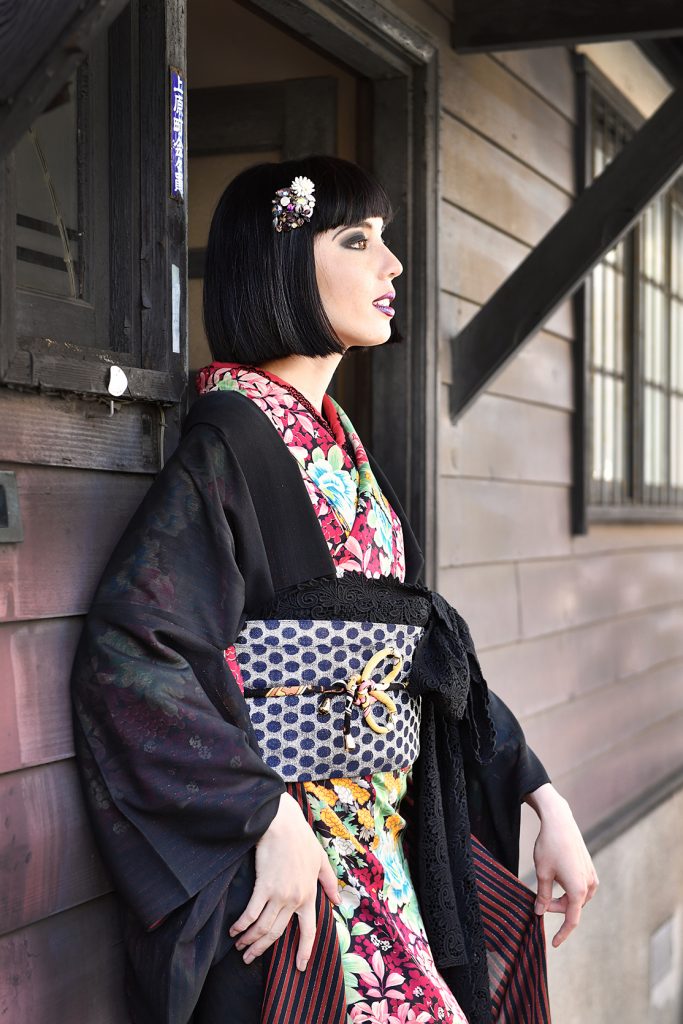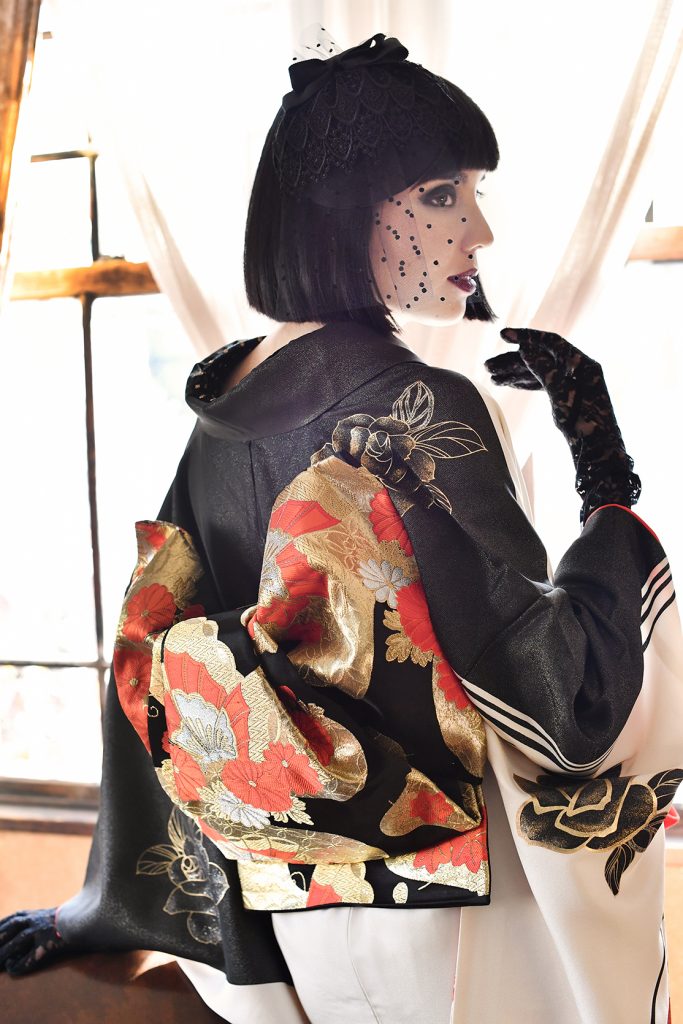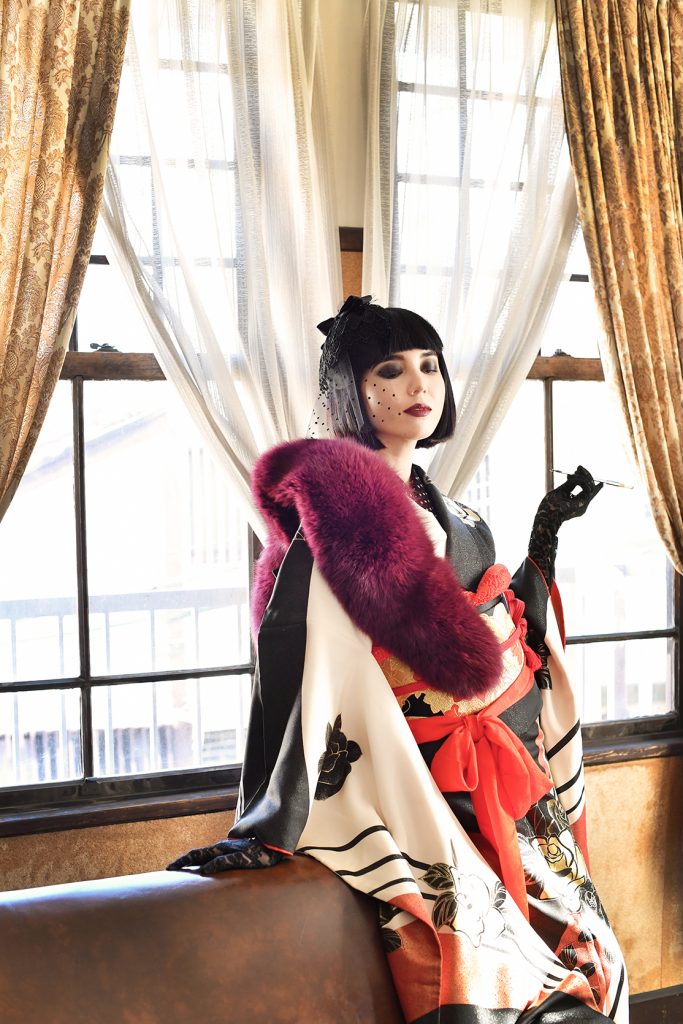 Anji of SALZ Tokyo is a style influencer and blogger, but also a kimono stylist and enthusiast. She is originally from Germany, but moved to Japan because of her love for the Japanese culture. And her love and passion for the Japanese kimono far surpasses many of the Japanese people I know. She owns a huge selection of new and vintage kimonos, many that she sells on her shop here. When she was dressing me in both kimono styles for this shoot, I could tell she knew what she was doing as she dressed me quickly and efficiently. Since my grandmother used to do kimono dressing and also made her own kimonos years ago, I grew up understanding that kimono dressing is an art, and it takes years and years of practice to achieve a high level in the craft.
SALZ Tokyoのアンジーさんは、ファッションインフルエンサーとブロガー以外に、着物スタイリストとして活動しています。彼女は元々ドイツ出身の方で、日本の文化が好きで、私の周りの日本人よりも着物が大好きなのがすごく伝わります。彼女が持っている着物の数や種類は半端なく、オンラインショップでも販売しています。この撮影の時に着付けをしてもらったのですが、とても手際良くやってくれたので、本当に着物の知識と拘りが強いんだなと思いました。私の祖母も昔着付けや、自身で着物を作っていたので、着付けは本当に芸術だというのは小さい頃から知っていました。何年も何年もの修行を重ねてやっとできるようになるスキルなので、着付師は本当に尊敬します。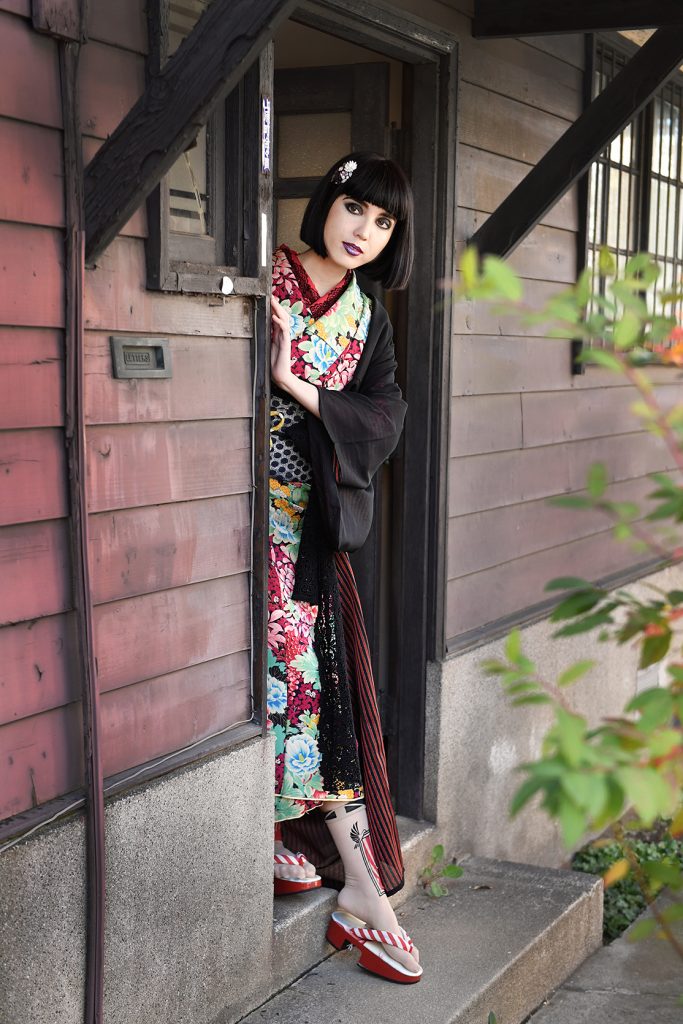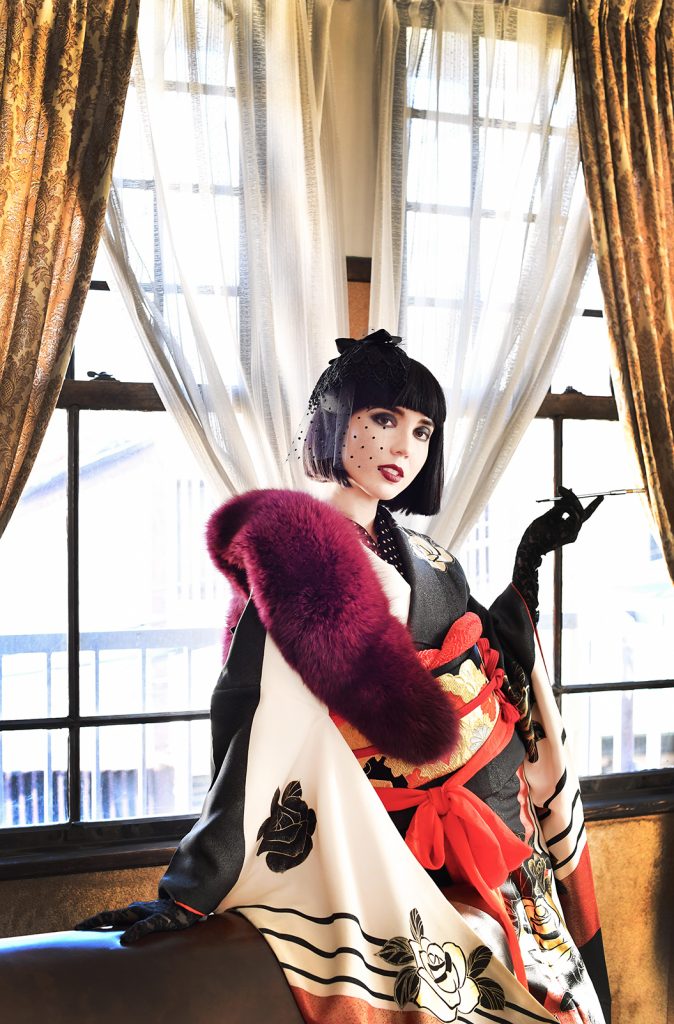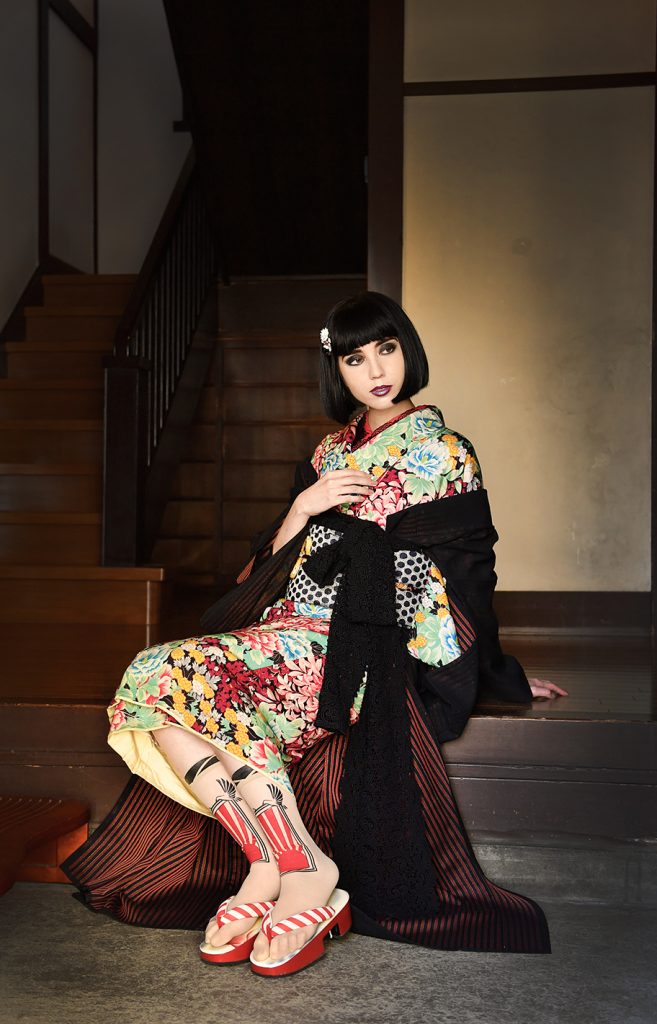 For this particular shoot, Anji specifically wanted to use this traditional Japanese-style home built in 1929, that was scheduled to be torn down a few days after the shoot. The furniture and the rest of the interior decoration highly suited Anji's kimono styling – the perfect balance of retro, elegant and classy. While getting dressed or dressing yourself in a kimono can be a challenge, the finished product is bound to be breathtakingly beautiful. The layering, the accessories – every little detail counts, and that's what makes the kimono so special. Thank you Anji for allowing me to model your kimonos and for such a fun and special experience.
今回の撮影は、アンジーさんがロケにもこだわりがあり、昭和4年(1929年)に建てられた家をスタジオスペースとして使わせていただくことになりました。数日後に取り壊される予定だったので、ちょうどいいタイミングでした。家具屋インテリアもとてもレトロな感じだったので、アンジーさんのスタイリングにぴったり。着付けは本当に難しいですが、完成は本当に美しいものですね。重ね着、帯、その他の小物。全てのディテールが大事で、お着物を着るということがそれだけ特別になるのです。こんな貴重な経験をさせてくれたアンジーさんには、本当に感謝しています。
All photos by Emi Naito. Kimono dressing by Anji Salz.