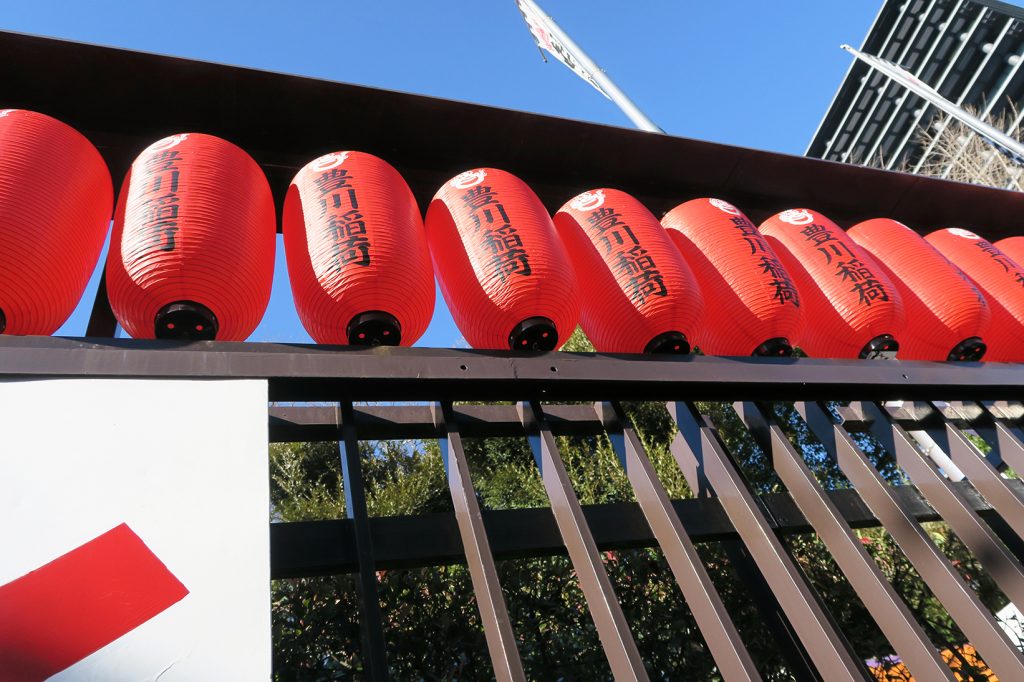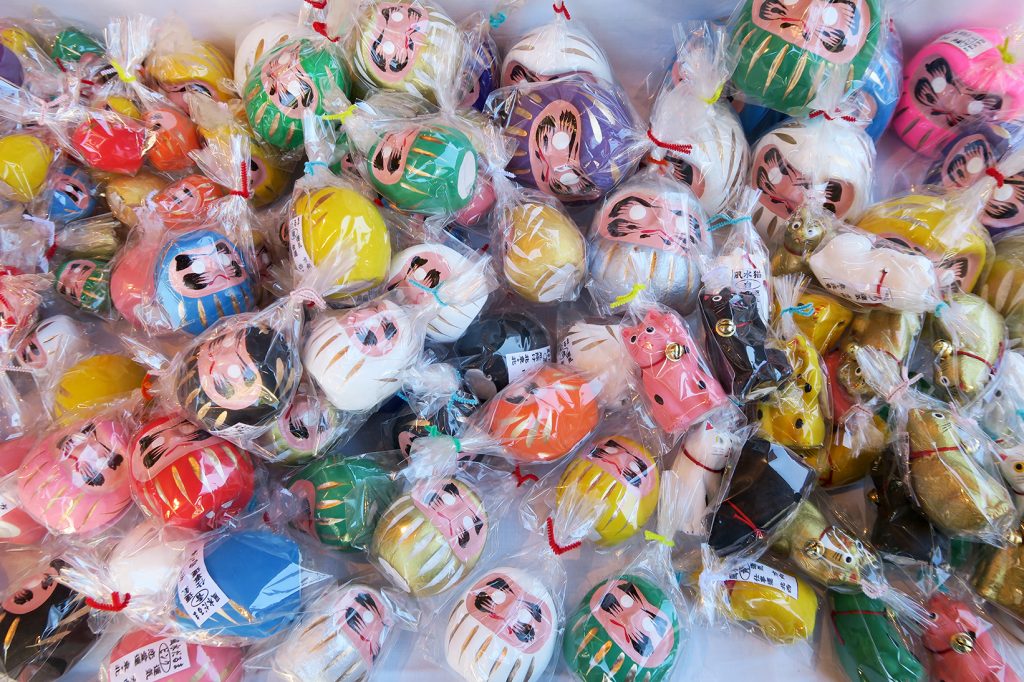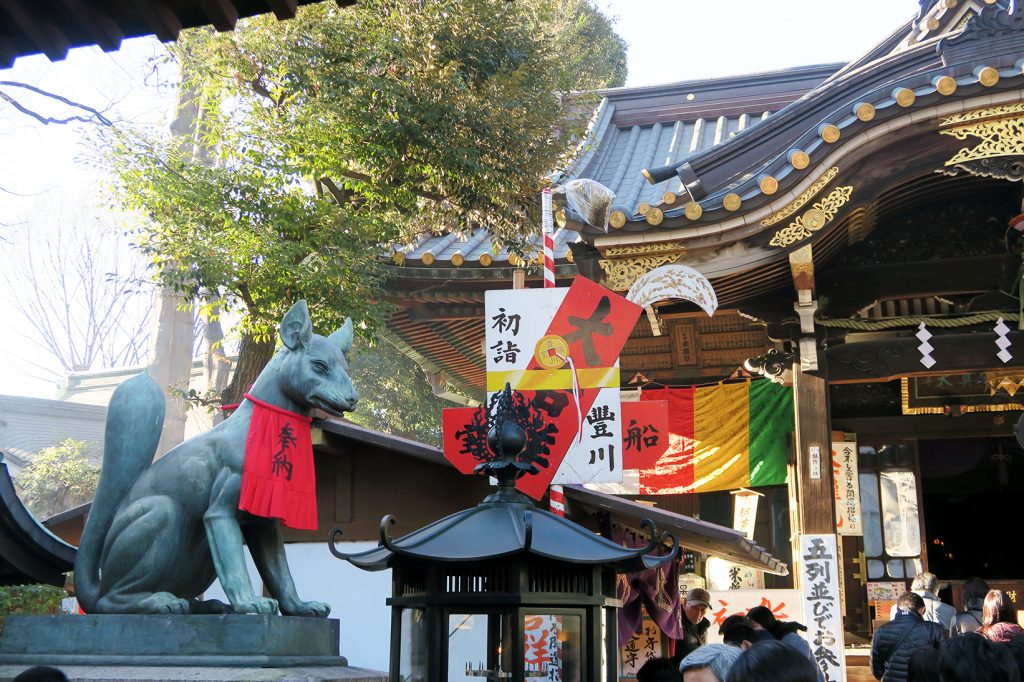 Happy New Year to all of you lovely people! 2016 went by awfully fast, but I'd like to believe it's to bring even better tidings for the new year.
明けましておめでとうございます!本年もどうぞ宜しくお願いします。あっという間に2017年になってしまいましたが、それは2016年より更に良い出来事が待っているからだと思いたいです。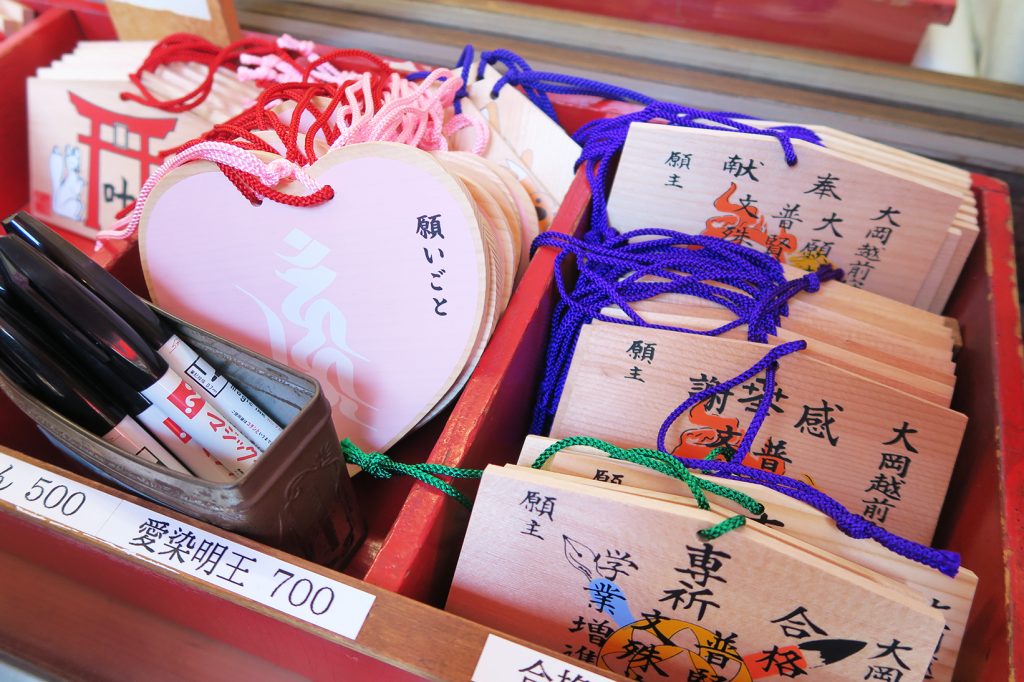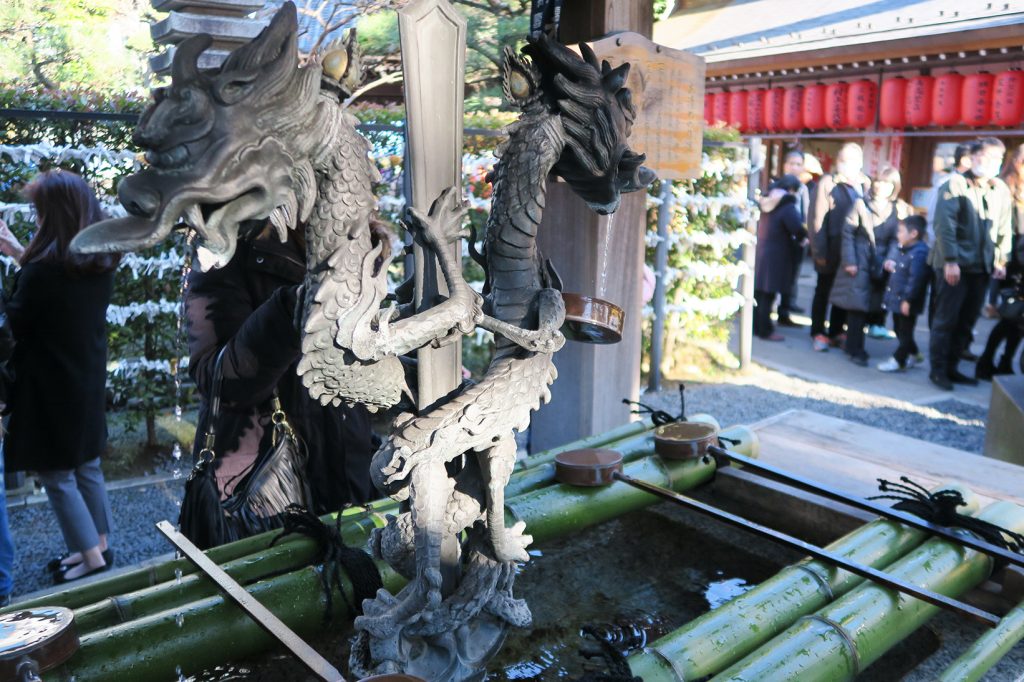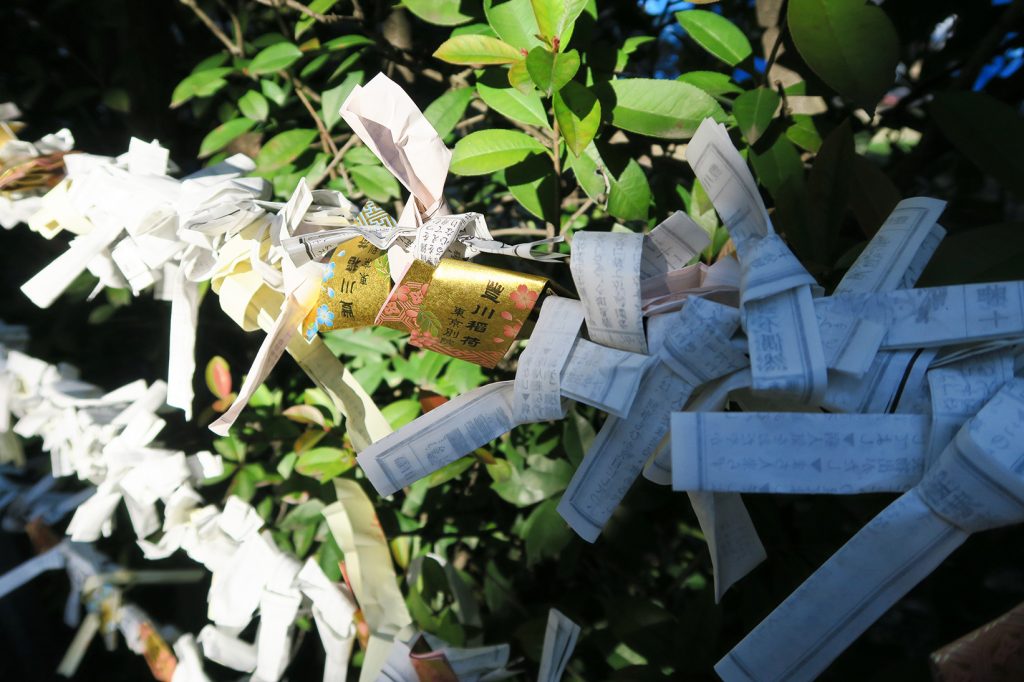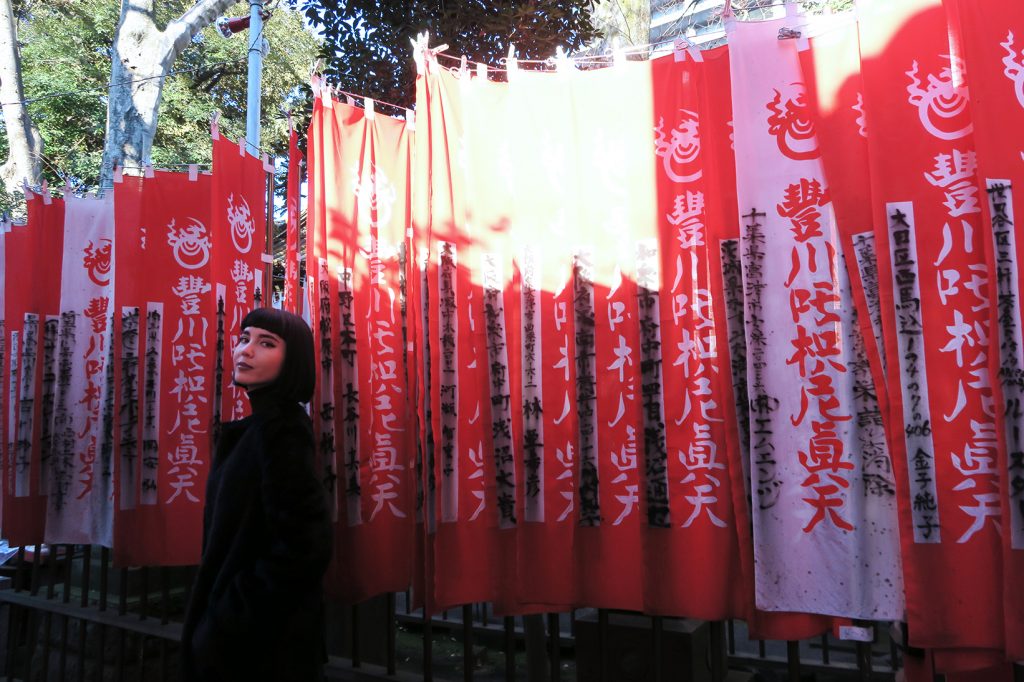 This New Year's day, my friend Mika and I visited Kurumazaki Shrine, or "Entertainment Shrine," in Akasaka, a popular place for those working in the entertainment industry to pray for success in the new year. As a rule, you are not allowed to pay these New Year visits to the shrine if a family member or friend passed away the previous year, which is why I hadn't done this in about 3-4 years. We made our little prayers, drew our omikuji (paper fortune) for the year, and ate a delicious bowl of ozouni, or hot broth with mochi.
今年の元日は、友達のみかちゃんと赤坂の車折神社へ初詣に行ってきました。芸能神社とも呼ばれているこちらの神社は、芸能界で働いている人、芸能界で成功したい人が主に訪れる所だそうです。ここ数年、家族の事情もあり、初詣をすることができなかったのですが、今年は必ず行こうと決めていました。みかちゃんとお祈りをし、おみくじを引いて、心までほっこりする美味しいお雑煮をいただきました。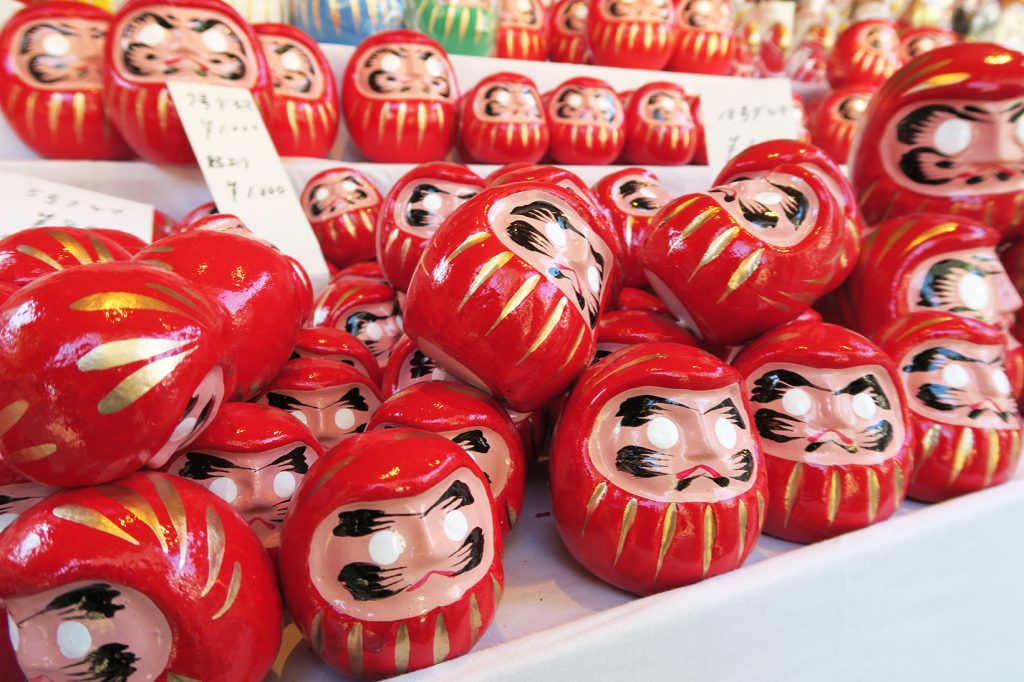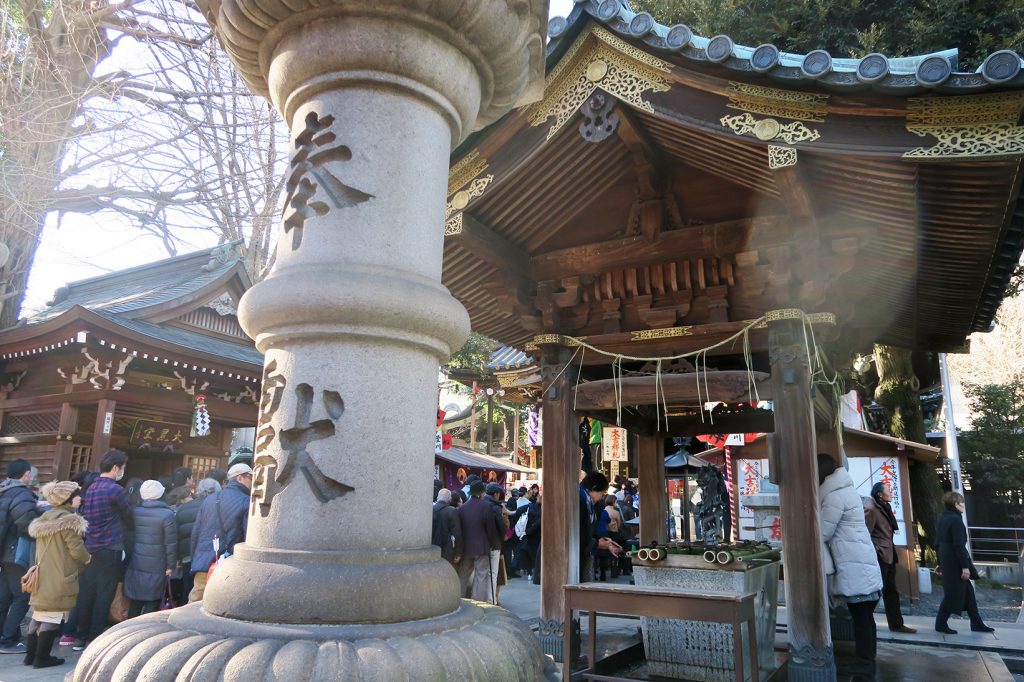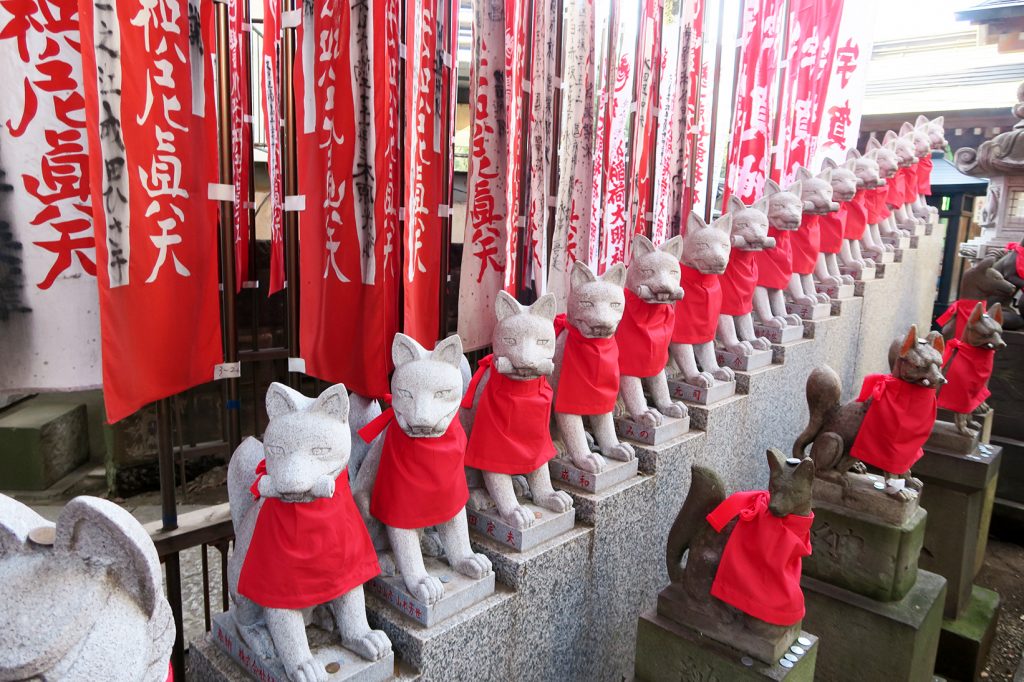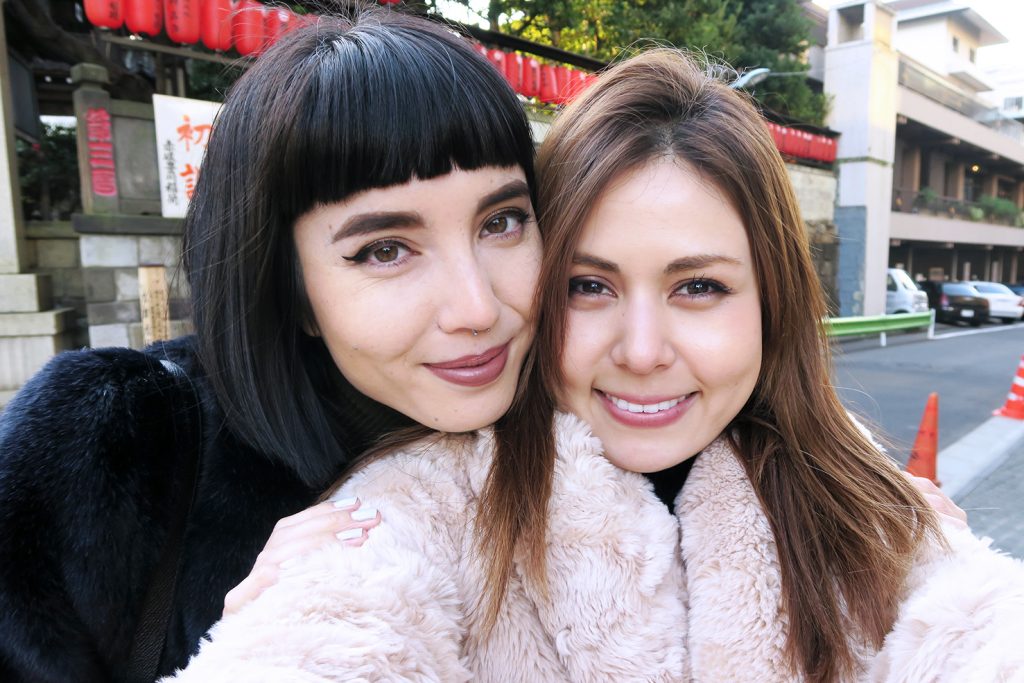 Mika is like the little sister I never had, and like me, she moved from southern California to Japan in order to pursue her dream in the Japanese entertainment industry. She recently started a Youtube channel where she teaches English slang to Japanese speakers, and I'm so proud of what she has accomplished so far. Even though I consider her my little sister, she is a huge support to me, and I hope I can truly be the best big sister to her, too. I love you, Mika, and let's make 2017 our year!
みかちゃんは私の可愛い後輩で、私と同じくカリフォルニアから日本へ渡って、芸能活動を頑張りたいという思いで現在日本をベースに仕事しています。そんな彼女は最近、簡単な英語スラングを分かりやすく教えるYoutubeチャンネルも立ち上げたので、是非見てみて下さい!私もまだまだ未熟者で、彼女にも沢山支えられていますが、私もできるだけ「お姉さん」という立場を意識してちゃんと見守ってやりたいです。みかりん、いつもありがとう❤️ 今年もお互い頑張ろうね!