This is not a sponsored post. All thoughts and opinions are my own.
A trip to Indonesia is not complete without an excursion to Bali (in my most humble opinion). When planning my full itinerary, my friend Zul stressed that I should extend my stay in Bali. And the whole point of my trip was to relax & unwind in seclusion, away from the hectic city life of Tokyo. I ended up staying three nights in Canguu and Jimbaran respectively. Read on for reviews of the bungalows I stayed at, plus additional photos of the beautiful beaches in Bali.
私の中では、インドネシアと言えばバリ島。旅行計画を立てているときに、友達にバリ島は長めに滞在した方がいいと言われました。この旅の目的もリラックスしながら東京で普段見れない景色を堪能することだったので、バリ島では3泊4日することにしました。チャングーとジンバランで泊まったビラとバンガロー、そして近くのビーチも合わせて紹介します。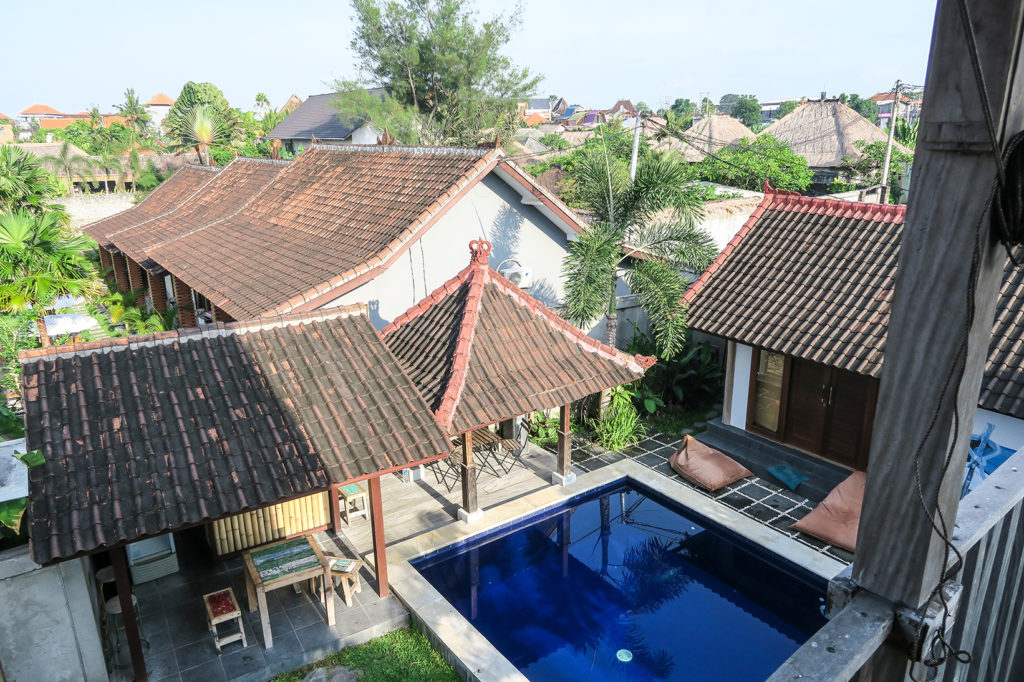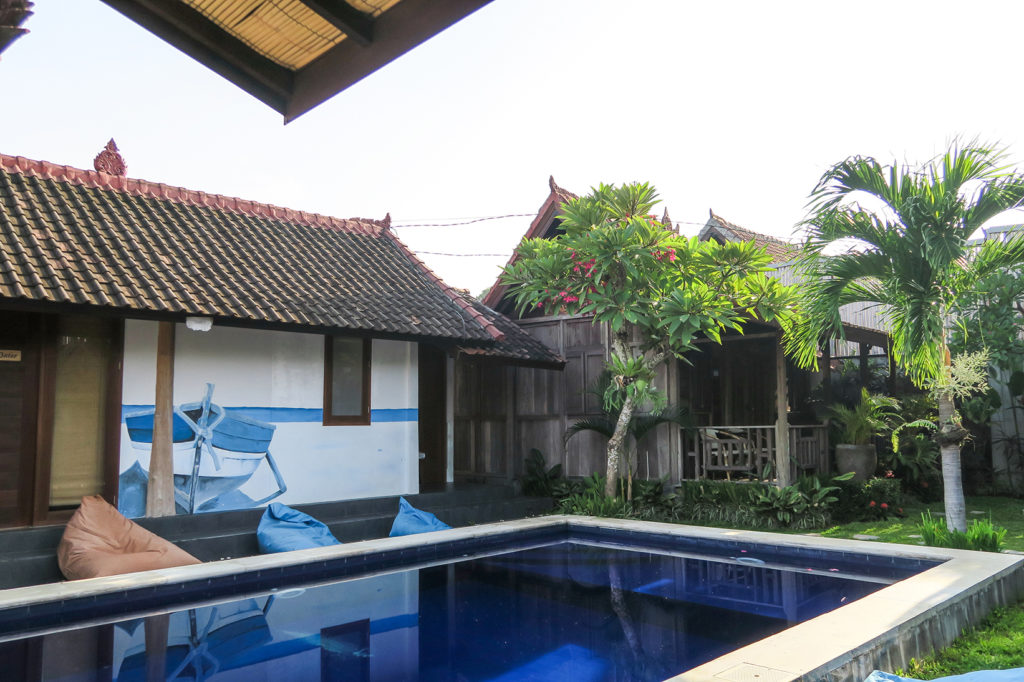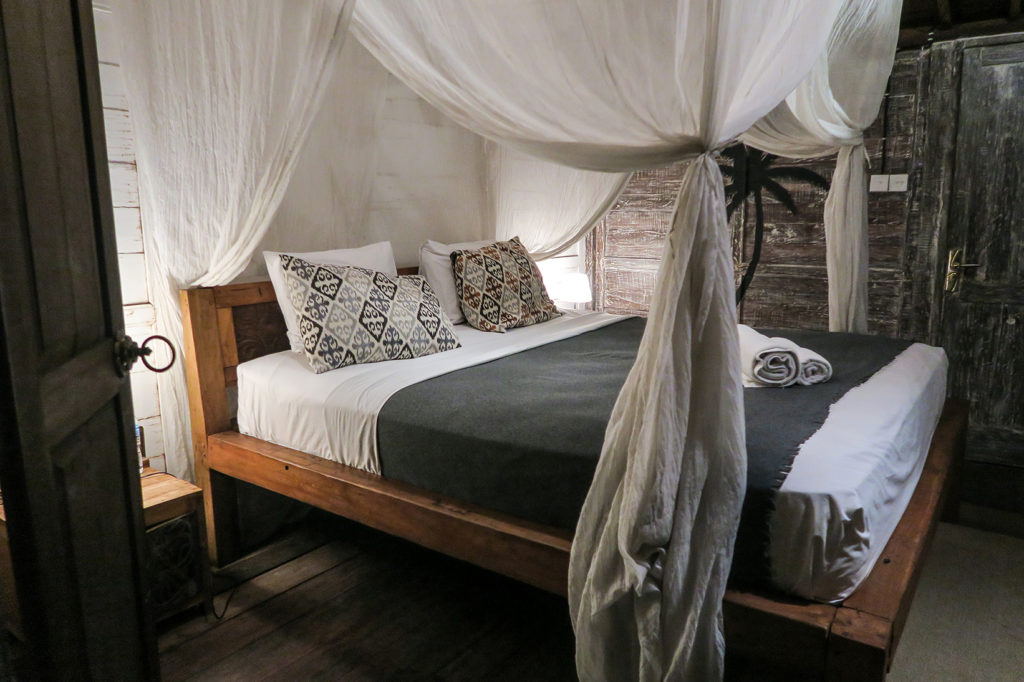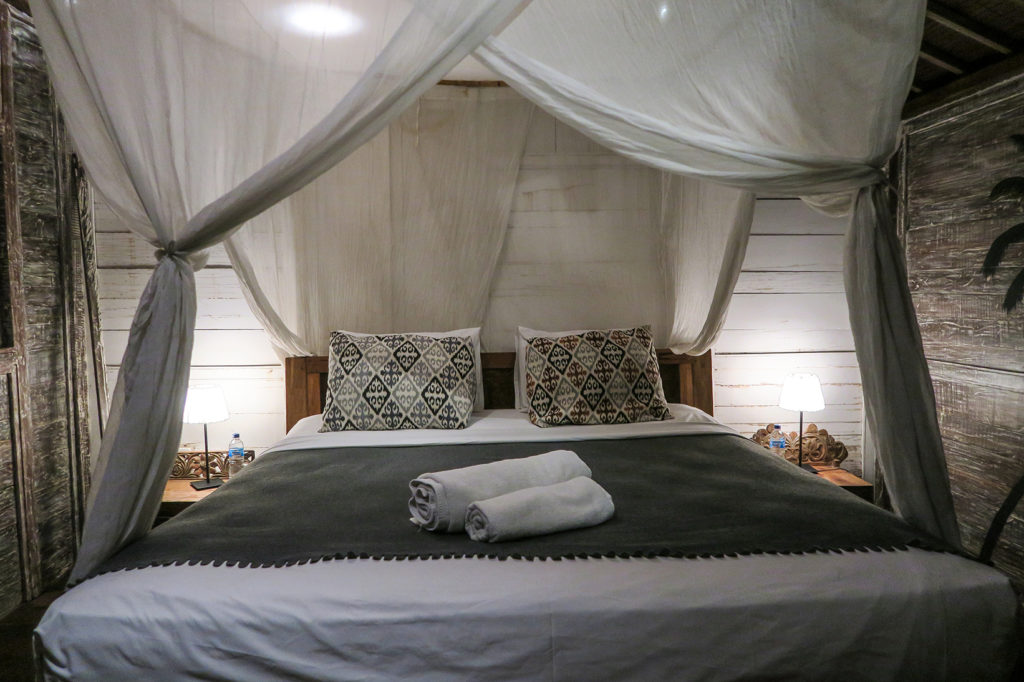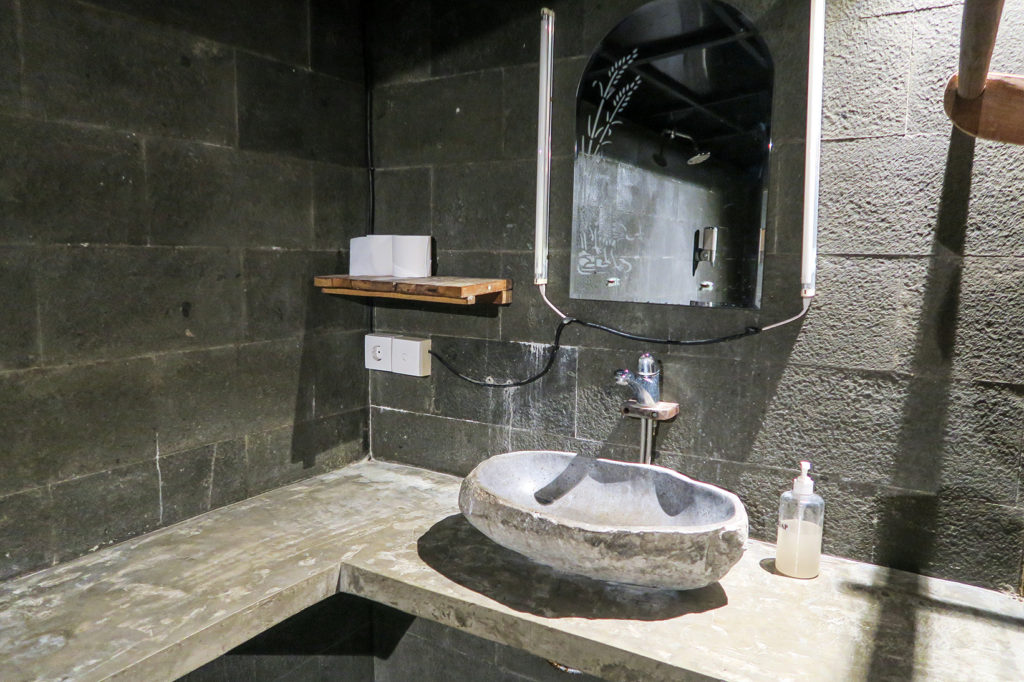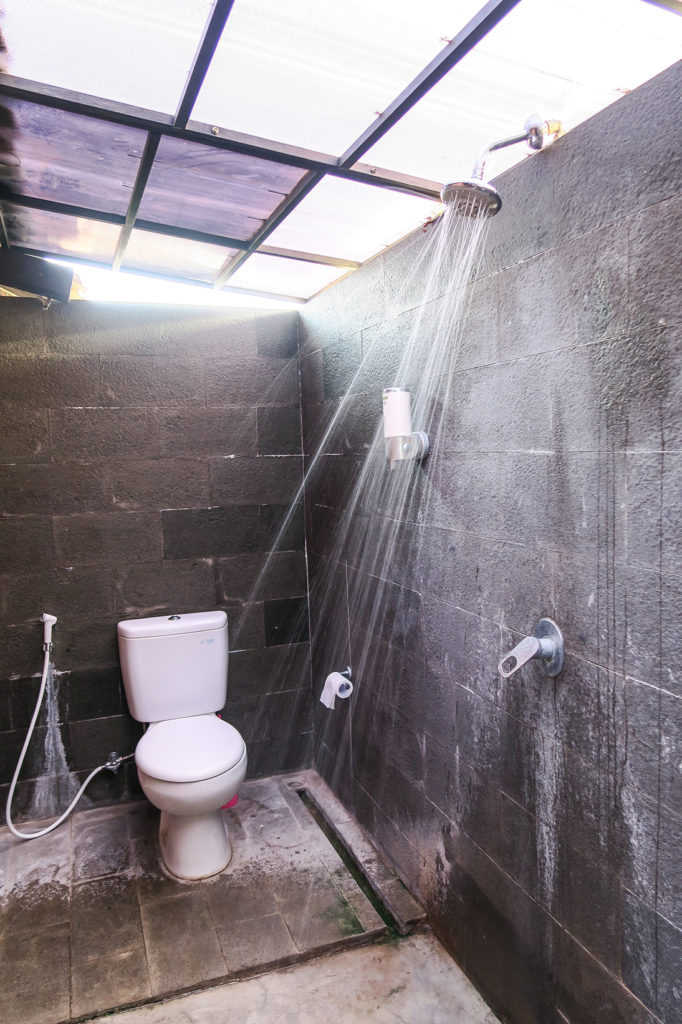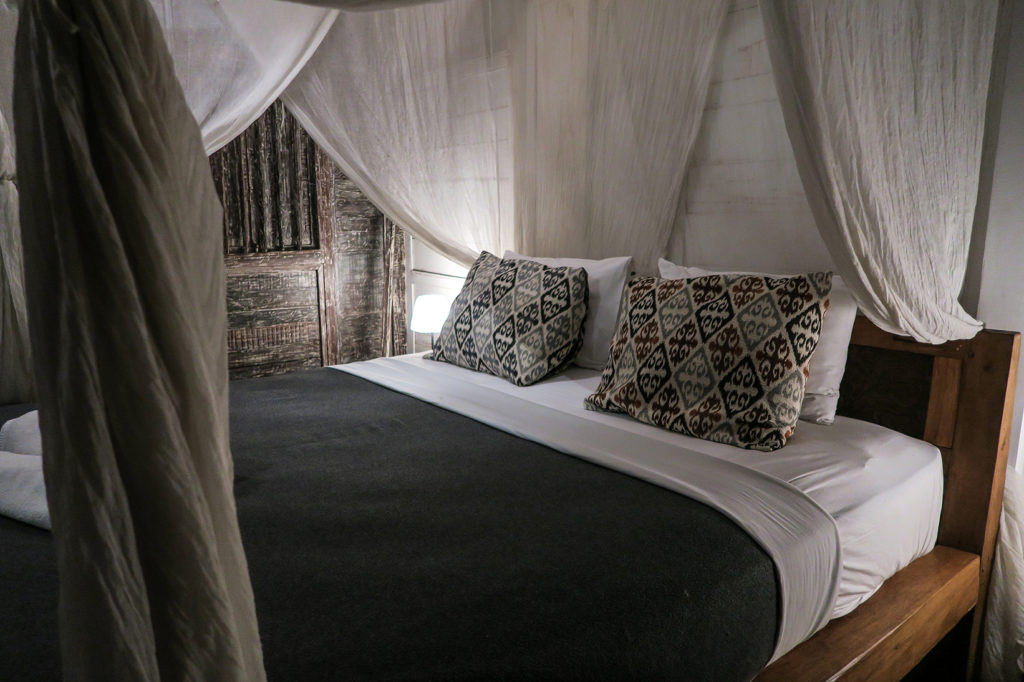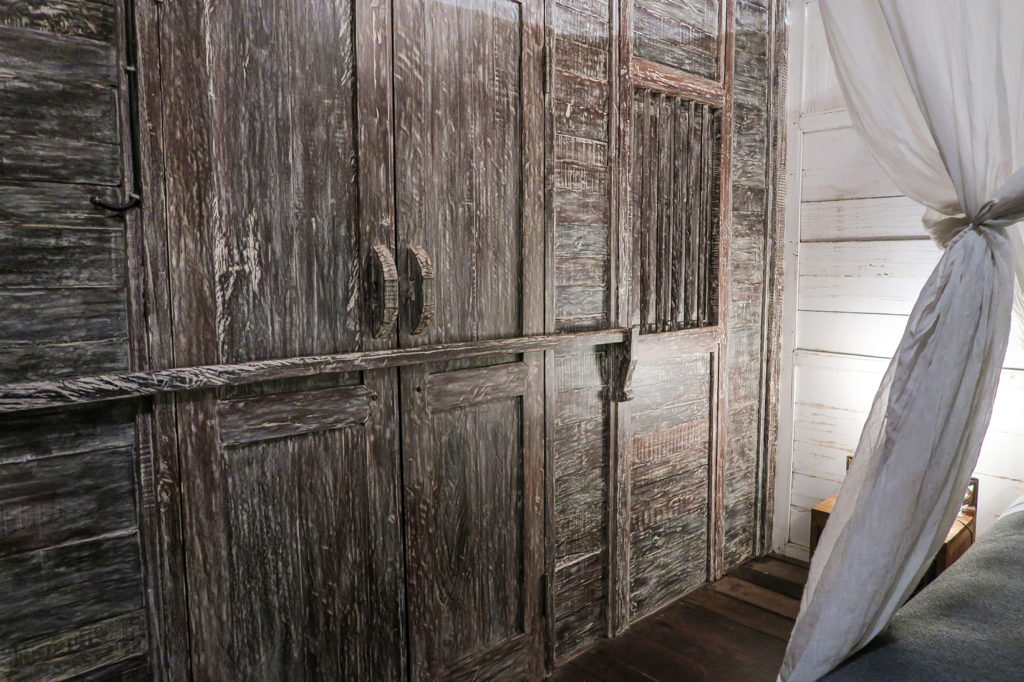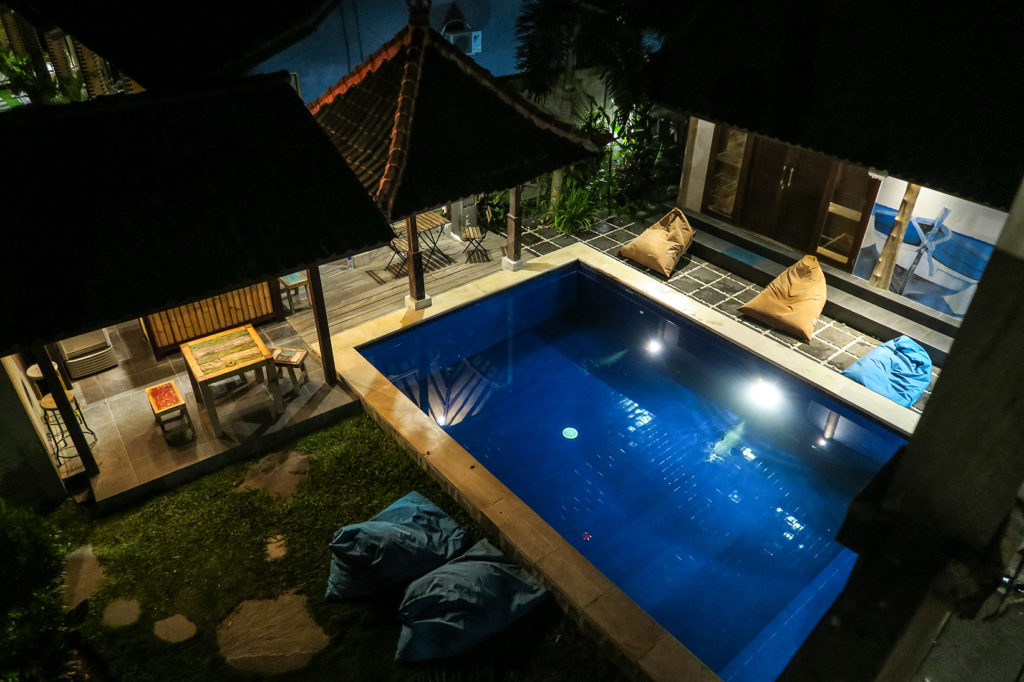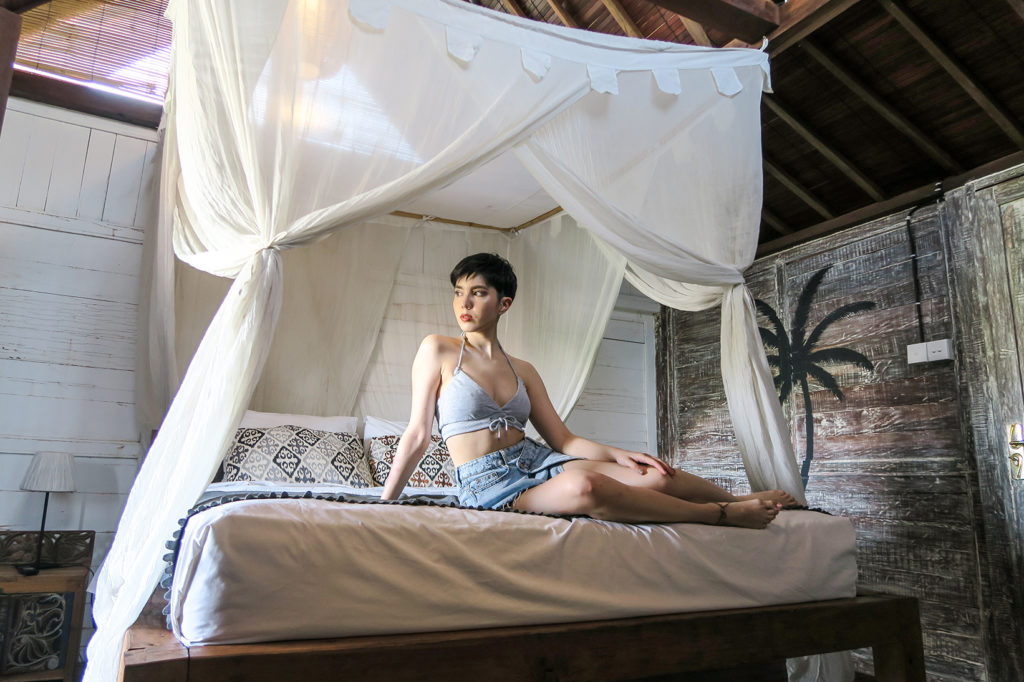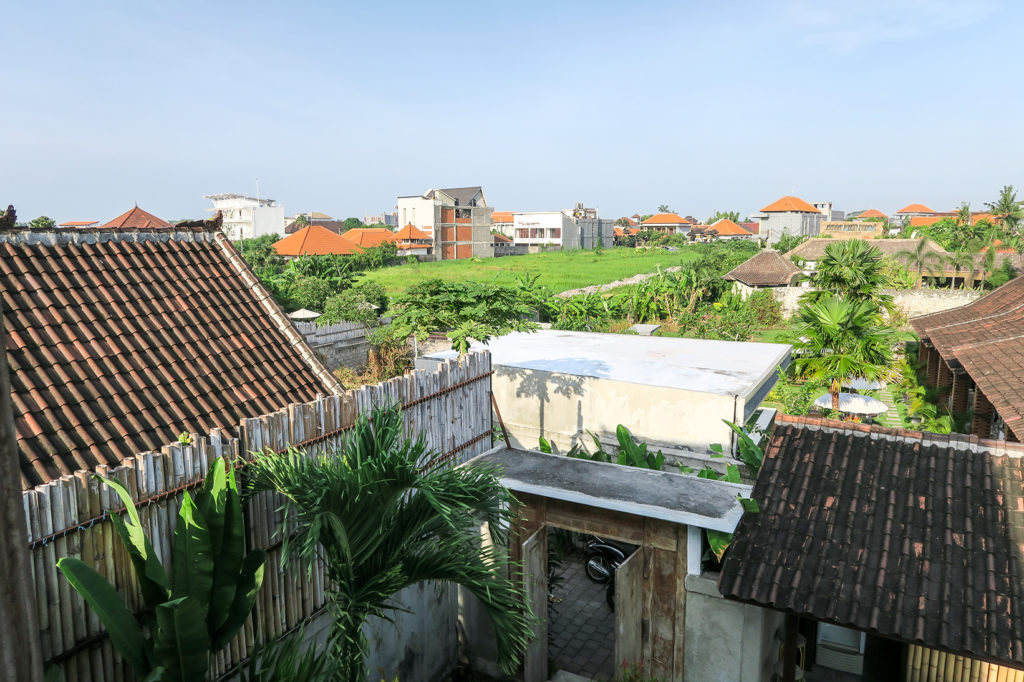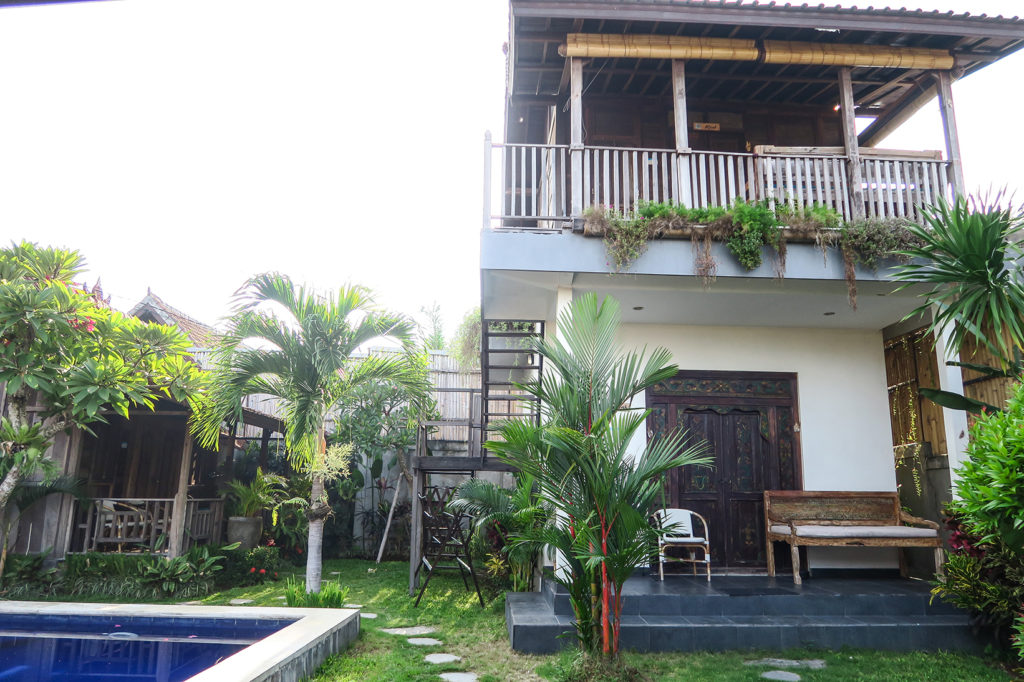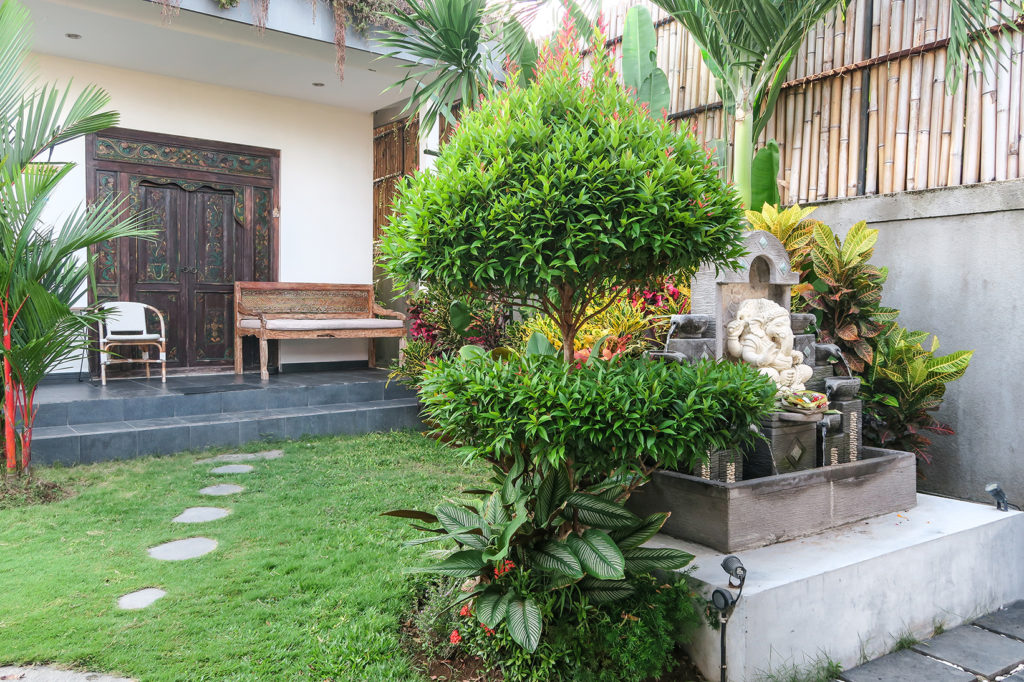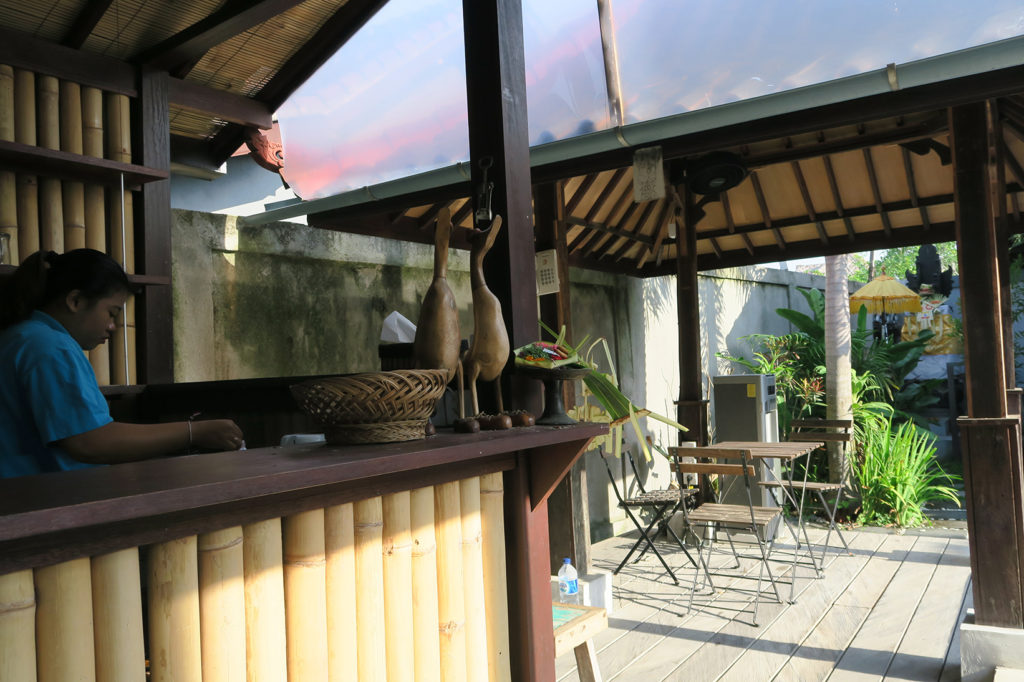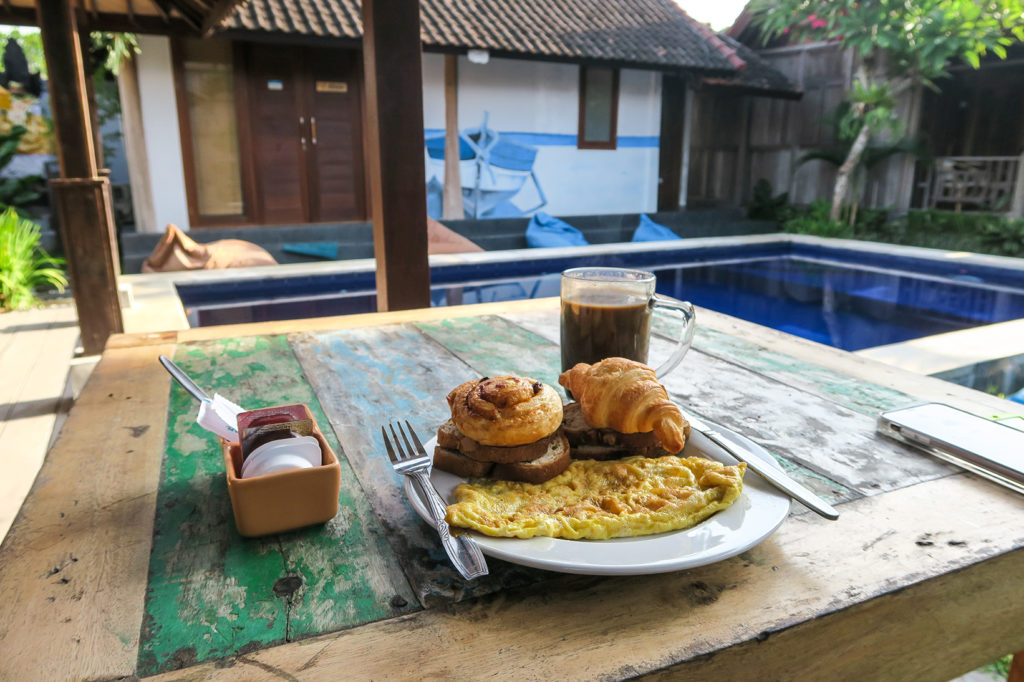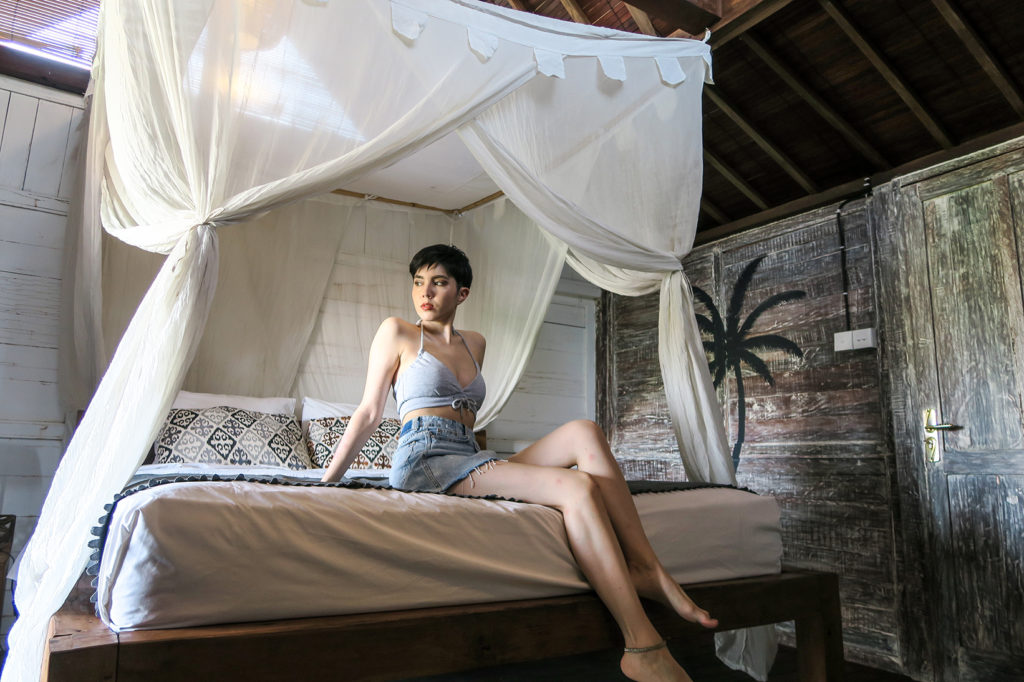 1 Night at Elements BnB in Canguu
My first stop after landing in Ngurah Rai International Airport was Elements BnB in Canguu. Canguu is a resort village on the southern coast of Bali – my friend Zul recommended that I stay in the area at least one night during my trip. I randomly found Elements BnB online when looking for villas to stay at, and luckily, it was exactly what I expected and more. Located in the heart of Canguu Surf Town, its surroundings gave off a hipster vibe reminiscent of my hometown in Huntington Beach. It wasn't difficult to find a cafe and I was surprised to see so many fashion boutiques along the street.
And the room I stayed in was a dream. A beautiful canopy bed awaited me, surrounded by beachy wooden walls and roof, perfectly spacious for one. And the bathroom was unlike anything I'd ever seen (but this is probably common in Bali) – The sink, shower and toilet were all connected, and in the morning, natural sunlight streamed in and it felt like I was showering outdoors. The next morning, breakfast was served outdoors near the pool. After that I was off to my next lodgings in Jimbaran.
バリ国際空港に着いてすぐ向かったのは、チャングーのElements BnB。チャングーは南バリにあるリゾート地。このビラはたまたまネットで見つけたのでどういうところか心配だたんですけど、予想以上の場所でした。チャングーのサーフタウンの中央あたりにあるので、周りも良い感じに賑やかだったし、カフェやブティックなどたくさんあるので便利です。ヒップスターな雰囲気が地元のハンティントン・ビーチを思い出させました。
Elements BnBで泊まったお部屋が本当に夢のよう!キャノピーベッドが素敵すぎる上に、ビーチをイメージした木材の壁に囲まれてすごくリラックスできる雰囲気満載。そして、バスルームの設計が変わっていて、洗面台、シャワー、トイレが区切りがなく繋がっていたのがすごく新鮮でした。朝は屋根の合間から入ってくる日差しが十分明るかったので、外でシャワーを浴びている感覚でした。朝食は外のプールの近くでとり、次の宿泊先へ出発しました。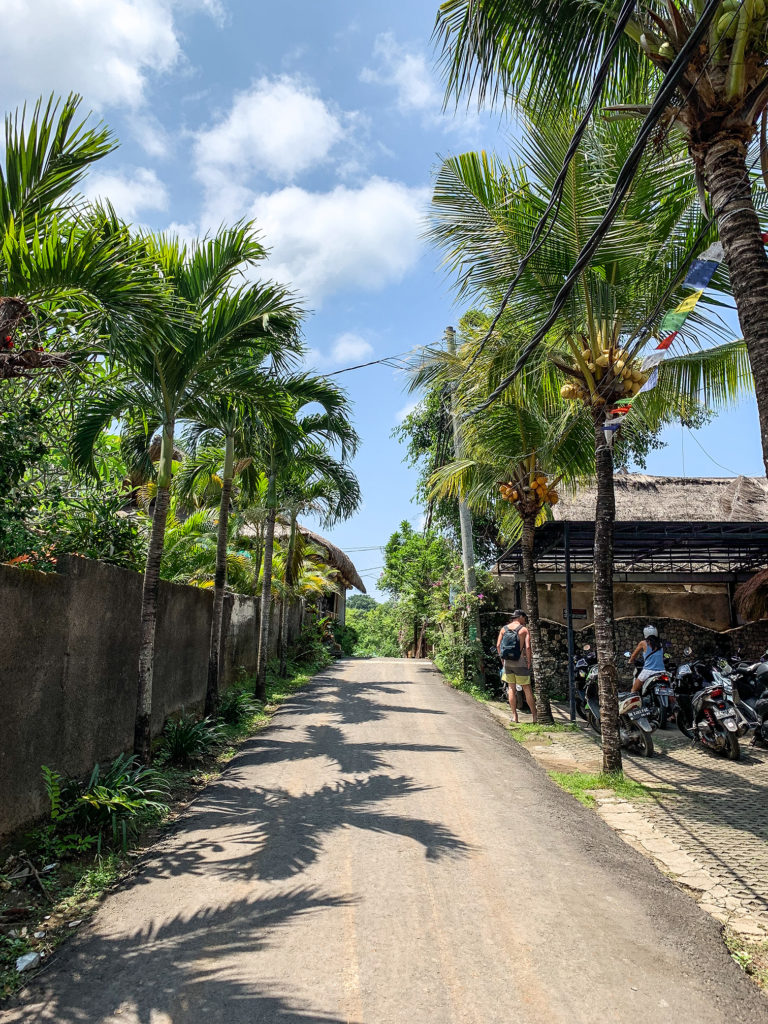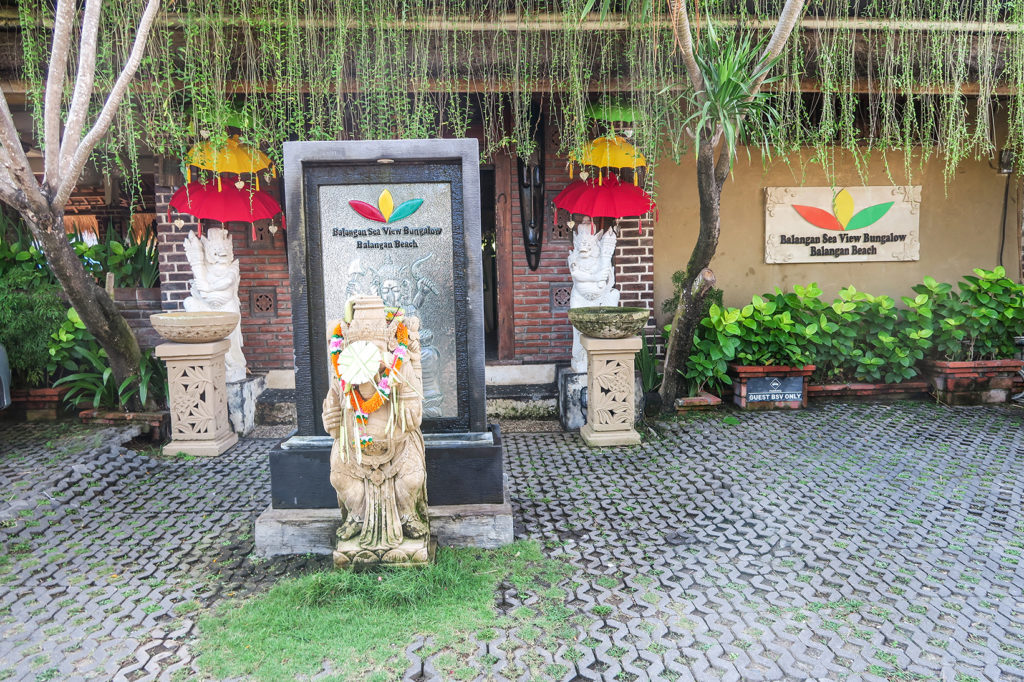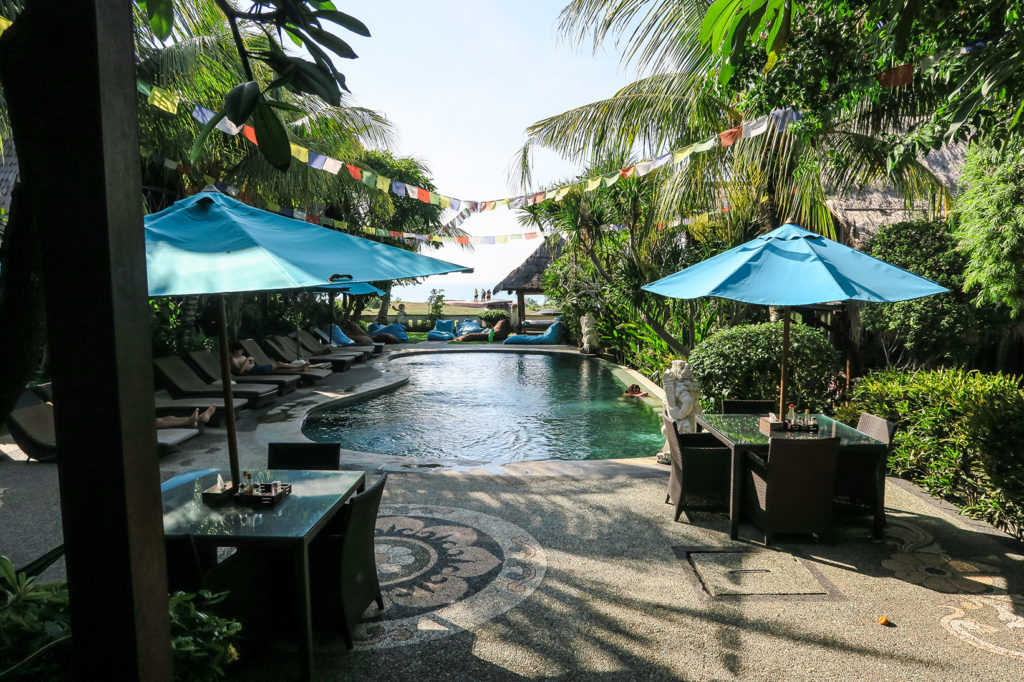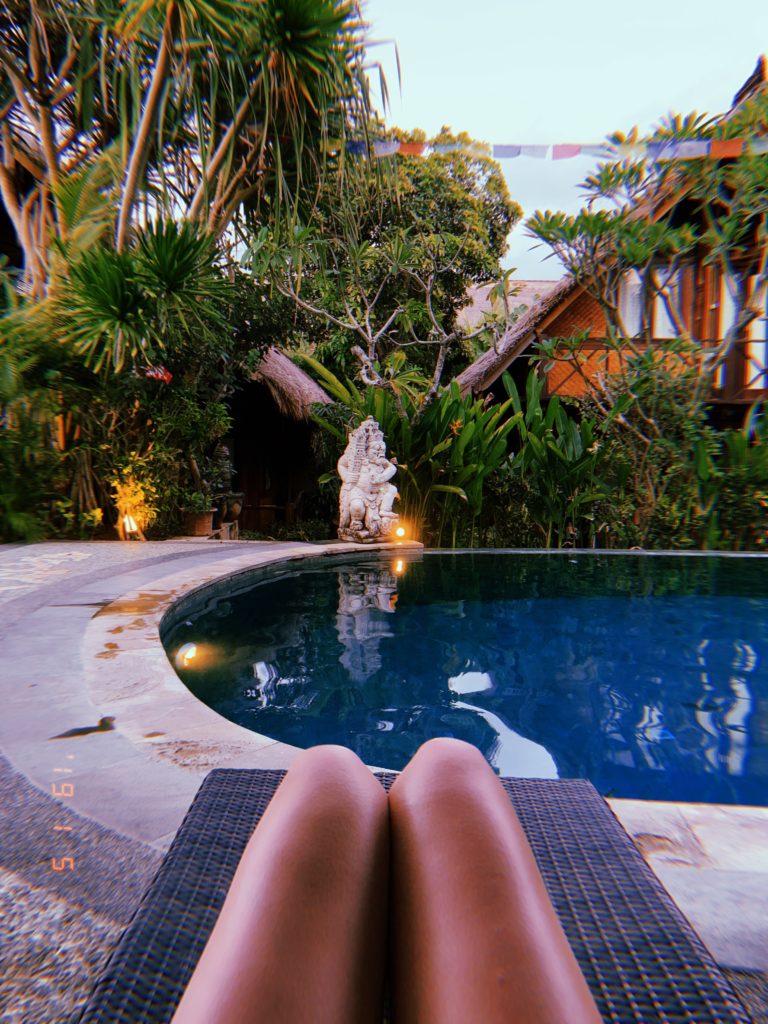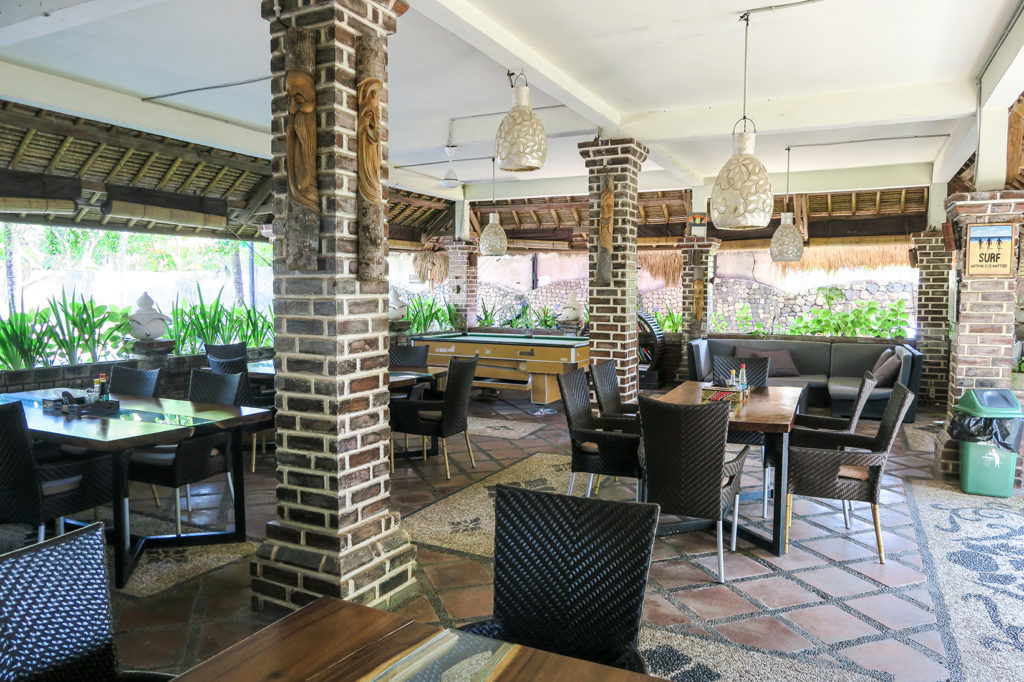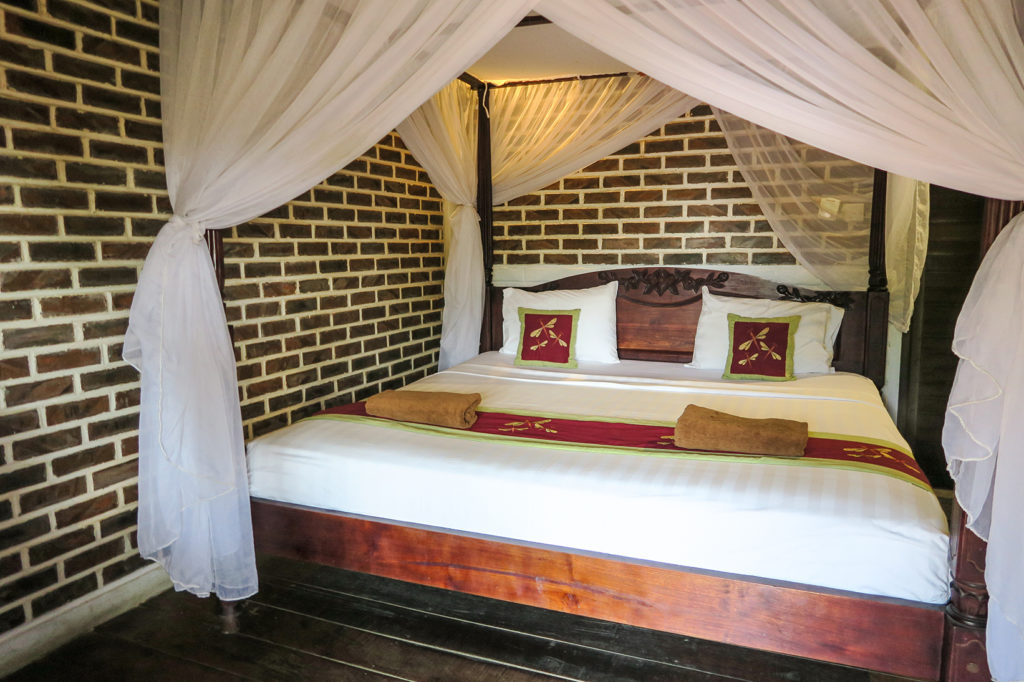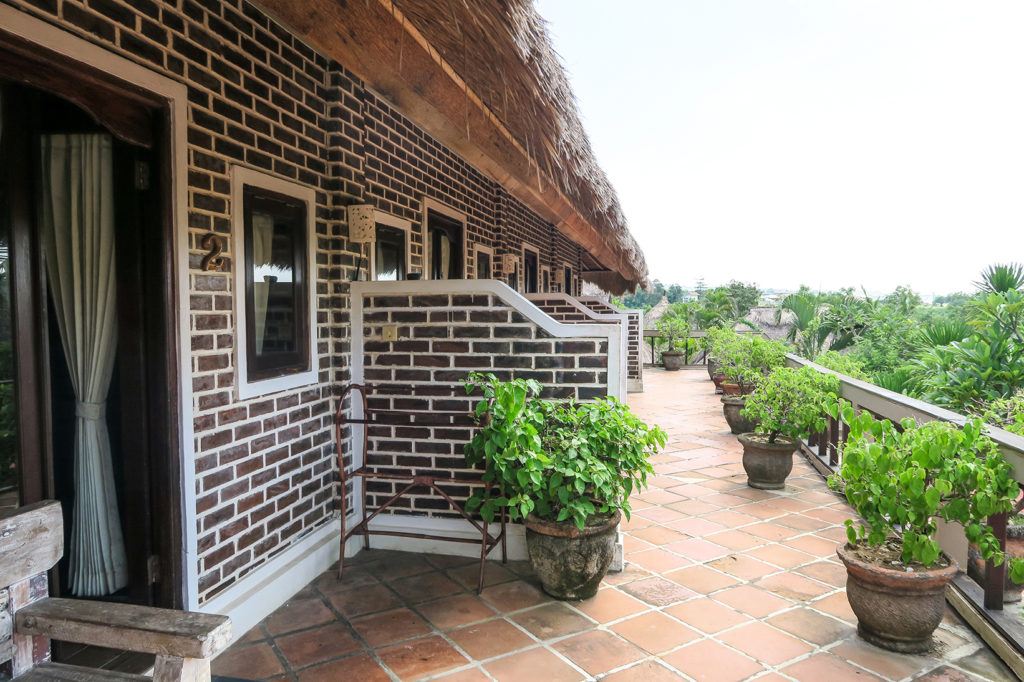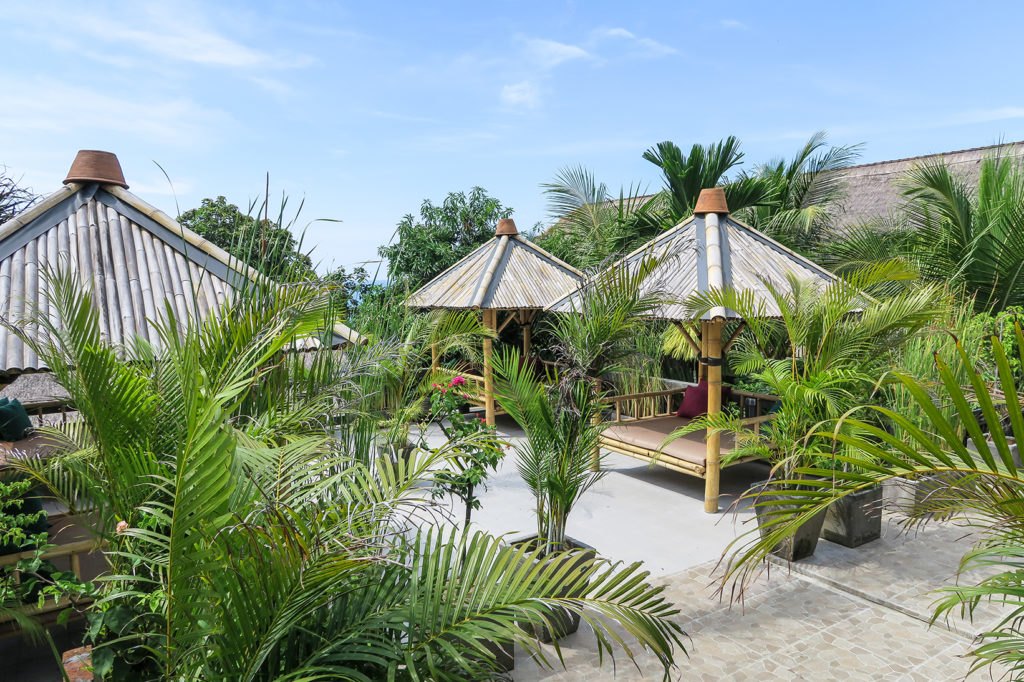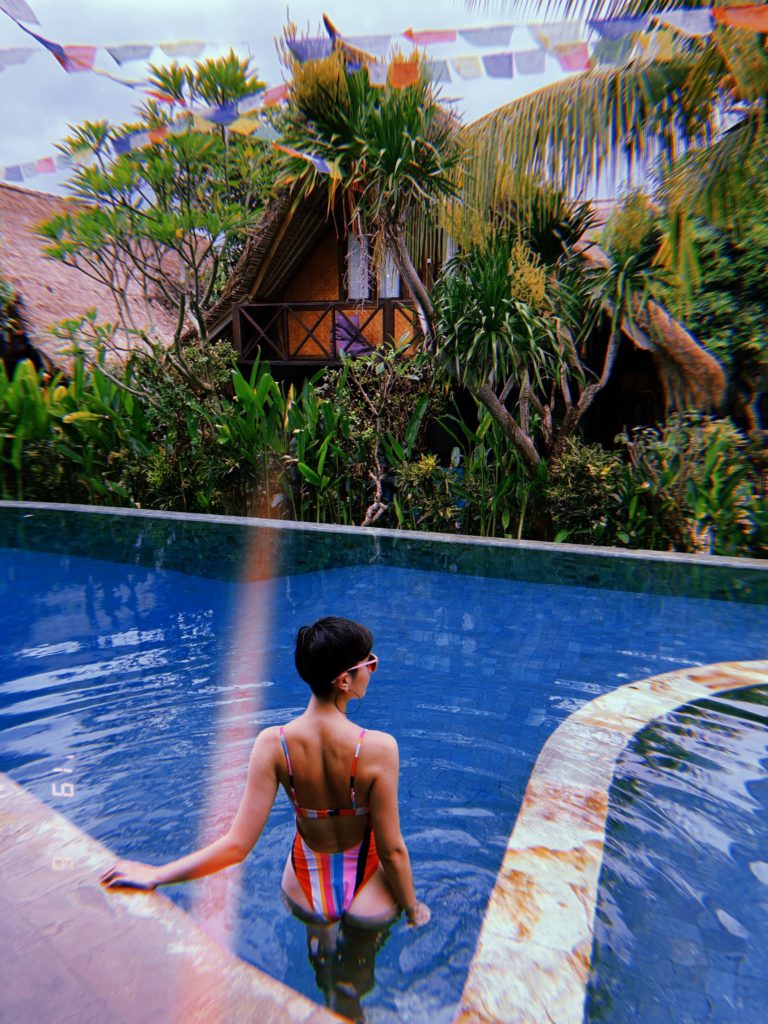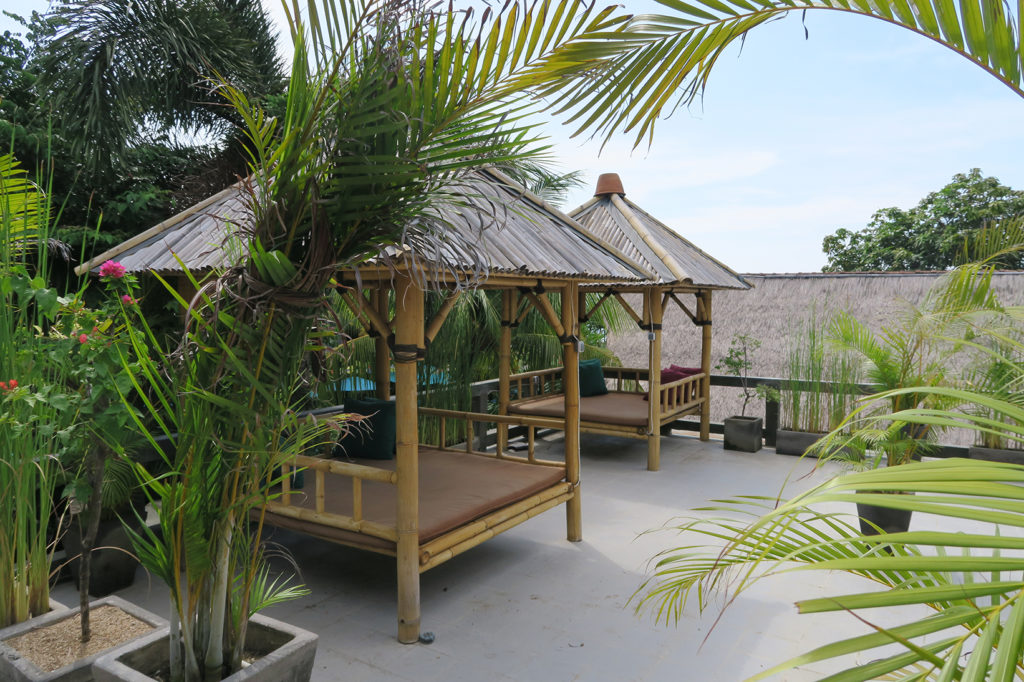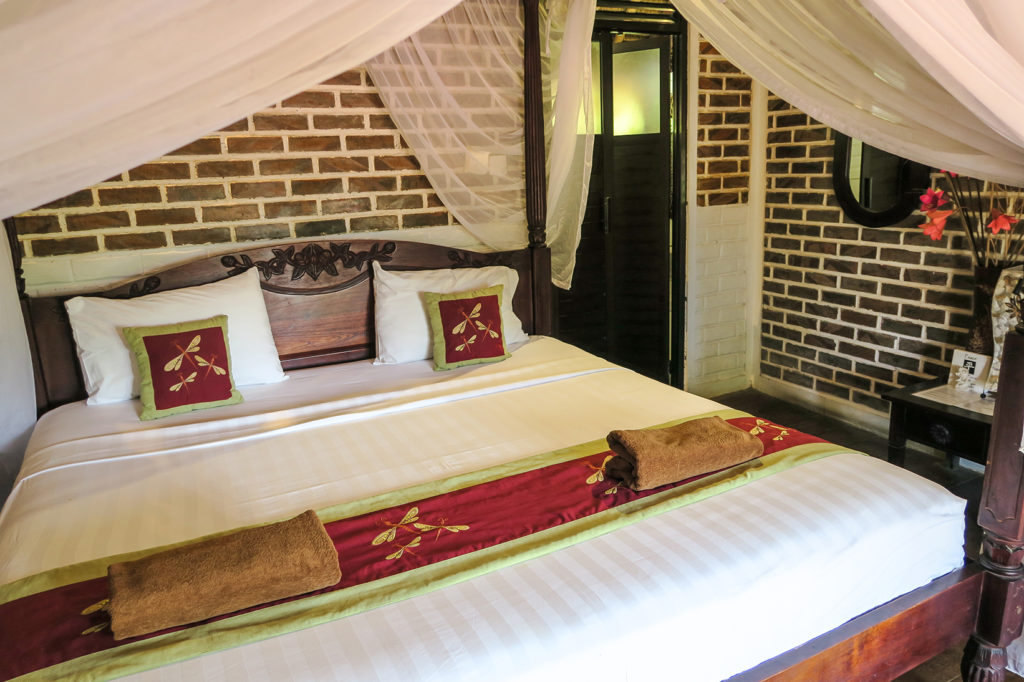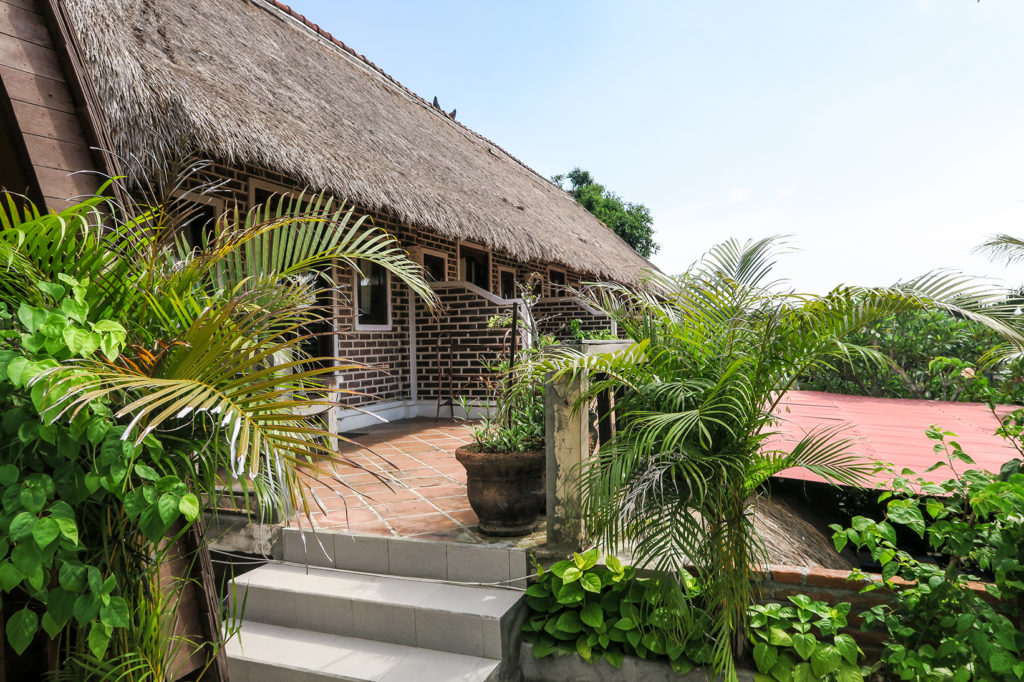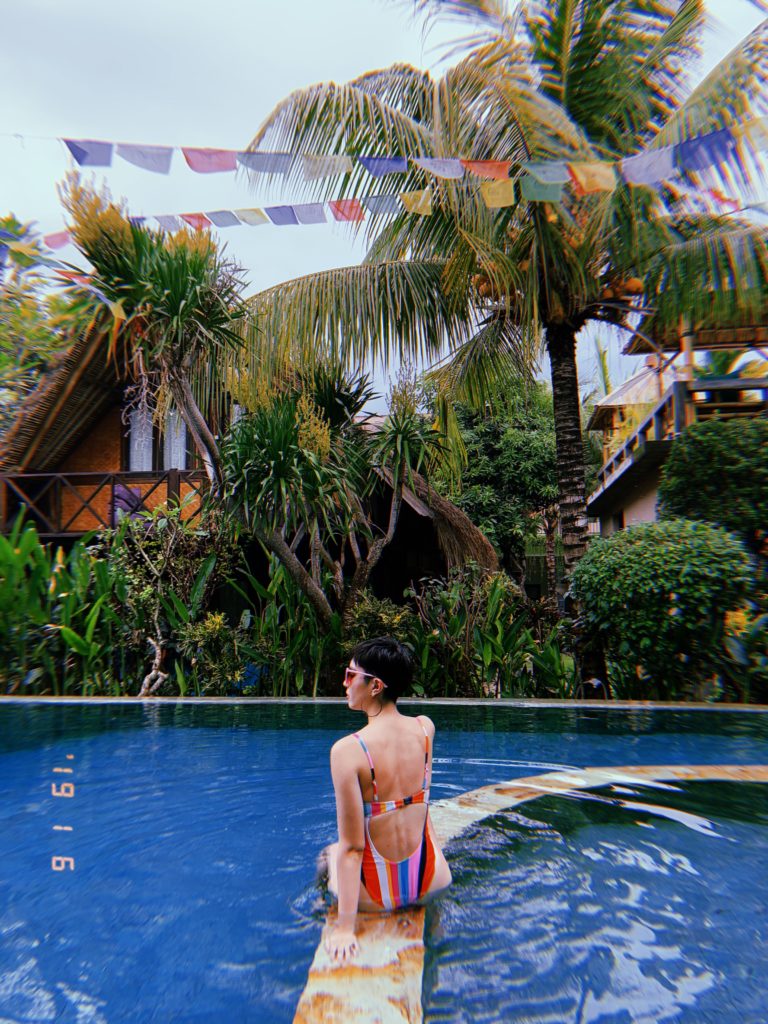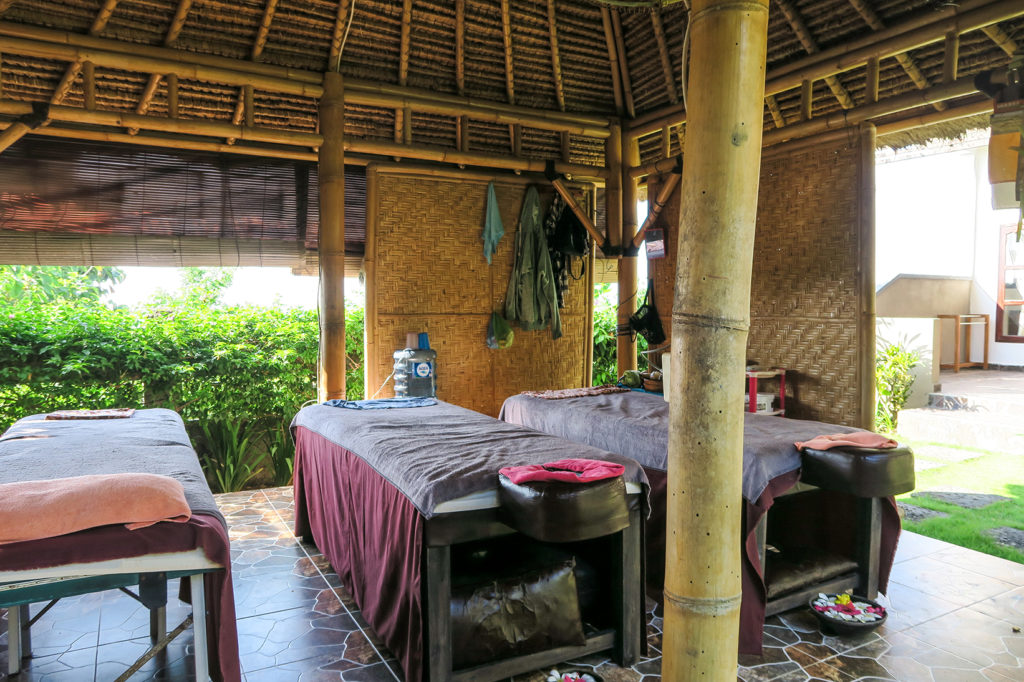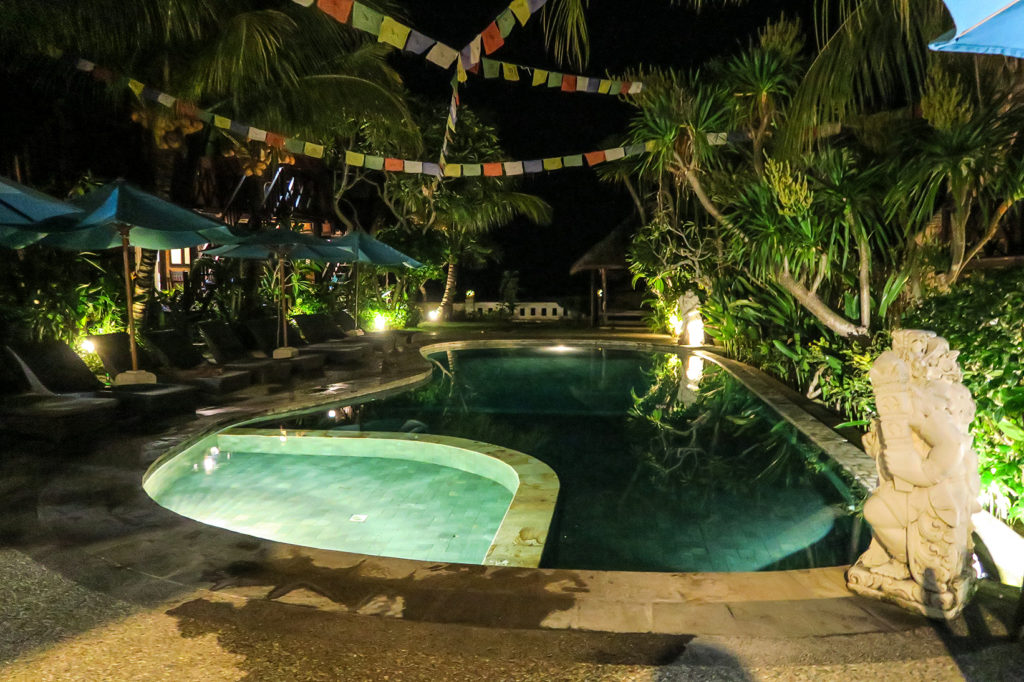 2 Nights at Jimbaran Balangan Sea View Bungalow
I was in a rush to check out of Elements BnB due to a photo shoot I scheduled with a photographer at Pandawa Beach, so I checked into Jimbaran Balangan Sea View Bungalow later in the afternoon. I was already in love with the bungalow the minute I stepped into the lobby/dining area. Sea View Bungalow is located more down south of Bali, closer to the beaches I had been wanting to visit. My room was located on the second floor, which meant I could get a beautiful view of the entire bungalow and the ocean further away in the distance.
My favorite part about the bungalow was the pool and the on-site spa (I got a traditional Balinese massage and a facial). And the amazing part about the area was how peaceful it was. There were cows and roosters grazing right next to the premises, and just all around the area as I was  driving through by taxi. There was so much greenery all around that I felt like I was transported into a different universe. I know I will com back to Sea View Bungalow if I ever have the opportunity to travel to Bali again.
Elements BnBからチェックアウトした後すぐに撮影をすることになっていたので、次の宿泊先にチェックインできたのは夕方近く。ロビーに入った瞬間、Jimbaran Balangan Sea View Bungalowは大正解だったことがすぐにわかりました。Sea View Bungalowはチャングーよりもっと南で、私が行きたいと思っていたビーチに近かったです。お部屋は2階だったので、朝晩素敵な景色を楽しむことができて嬉しかったです。
このバンガローの良いポイントは、いつでも入れるプールとバンガロー内の外のスパ。伝統的なバリマッサージとフェイシャルを外のやってもらいました。気持ちよくて最高!バンガローを出てすぐ、牛や鶏が普通に寛いでて、田舎にいるというのを更に実感しました。たくさんの緑に囲まれて、別世界にいる感覚でした。また将来バリに行く際には、絶対Sea View Bungalowに泊まりたいです。

▲Pandawa Beach

▲Green Bowl Beach
Panadawa & Green Bowl Beaches
If you want to see breathtakingly beautiful beaches, I highly recommended visiting Pandawa Beach and Green Bowl Beach. The great thing is, they are located right next to each other so you could potentially visit both in one day. My first photo shoot was at Pandawa, and can I just say tropical paradise? It was so unlike all the super-touristy beaches I've visited in my life. The photographer obviously already knew the perfect shooting spot about a 15-20 minute trek from the main area of the beach. There were only a handful of people that far off and it was absolutely lovely.
Now, Green Bowl Beach was another dream come true. The photographer I shot with at this beach told me that it is less touristy and mostly surfers visit because of the stairs you have to take to get to the beach. And let me tell you… those stairs were a bitch, especially going back up. But, it was SO worth it! The water was even clearer than in Pandawa Beach, and the setting sun made it look like something on a postcard. I would go back here in a heartbeat.
バリで一番感動したのは、この美しい海。パンダワビーチとグリーン・ボウルビーチはどっちも綺麗で、しかも隣同士なので1日で両方いけますよ!バリで初の撮影はパンダワビーチで行われました。「南国のパラダイス」と言えば伝わるかな?私が今まで人生で経験しているビーチは観光客で賑わっていて、水が汚いところが多いので、それとは真逆すぎてびっくり!カメラマンはもちろん最適のスポットをリサーチ済みだったので、更に人が少ないエリアを堪能することができました。
そして、グリーン・ボウルビーチもまた素晴らしいところでした。別のカメラマンと行ってきたのですが、ここは主にサーファーが集まる場所らしいです。理由は永遠に続く階段。ビーチまで下りる分には問題ないけど、戻るときが大変!でも、それが気にならないのであれば絶対一度は行ってみてほしいスポットです!パンダワビーチより更にに海が綺麗で、夕日が本当に素敵でした。こういうところでプロポーズされたいなと思っちゃったりしました♡
Have you ever visited Bali before? If you haven't would you make a trip here? Let me know in the comments!