This is a sponsored post. All thoughts and opinions are my own.
Another year older this past weekend, and what better way to celebrate my birthday than at a 5-star hotel with a spa experience! Forest Inn Showakan, in partnership with Valmont Japan, invited me for an overnight stay at their beautiful hotel in Tachikawa, about 40 minutes from Shinjuku. For this post, I wanted to focus on my spa experience at their Spa Galanterie (I will do a separate post about my overall experience at Showakan). Read on for more about my birthday spa treatment and more photos of Spa Galanterie.
先週末は、一年に一度しか訪れない誕生日ということで、5つ星ホテルで友達と一泊してきました。新宿から40分の立川というところにあるフォレスト・イン昭和館はヴァルモンジャパンと共同し、私たちの宿泊期間中全てのケアをしていただきました。もちろんホテルのことも詳しく記事に書きますが、今回はスパ・ガラントリーでの体験をシェアしたいと思います。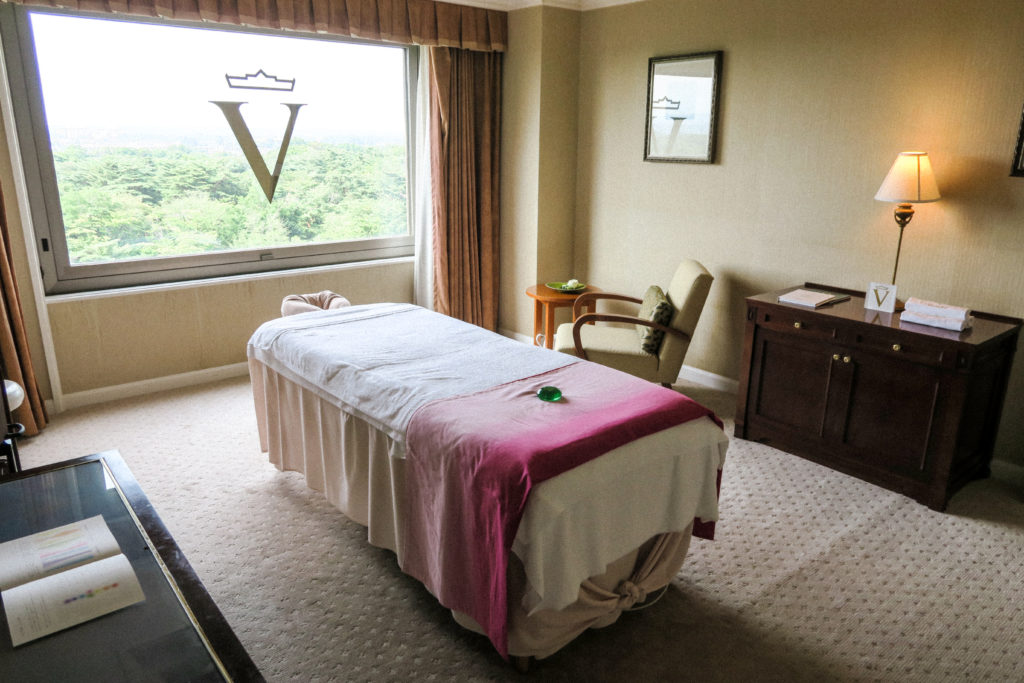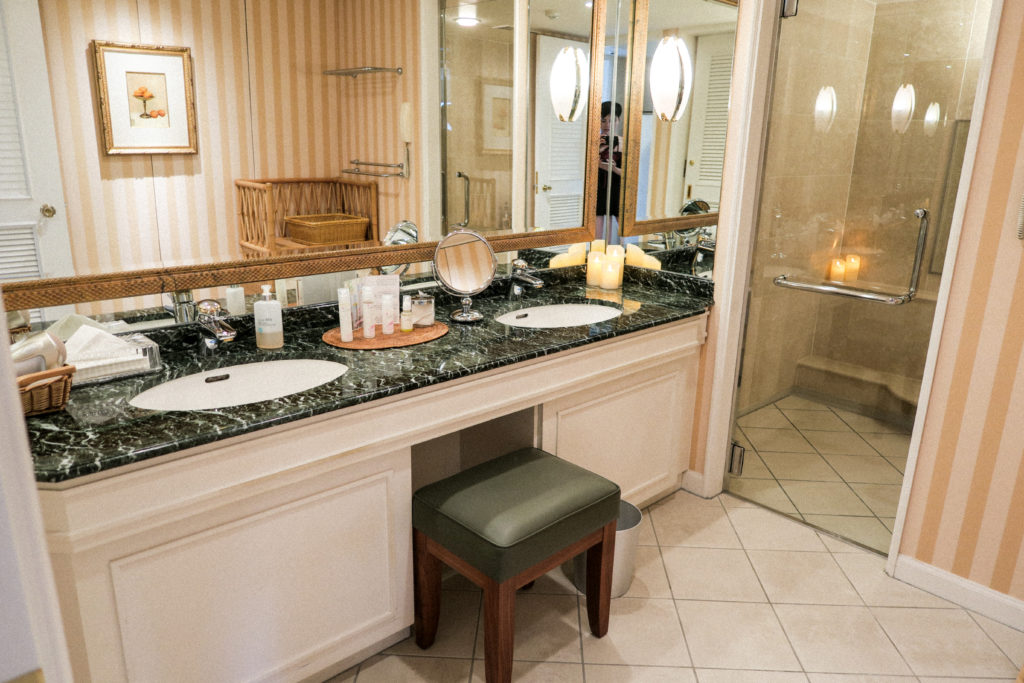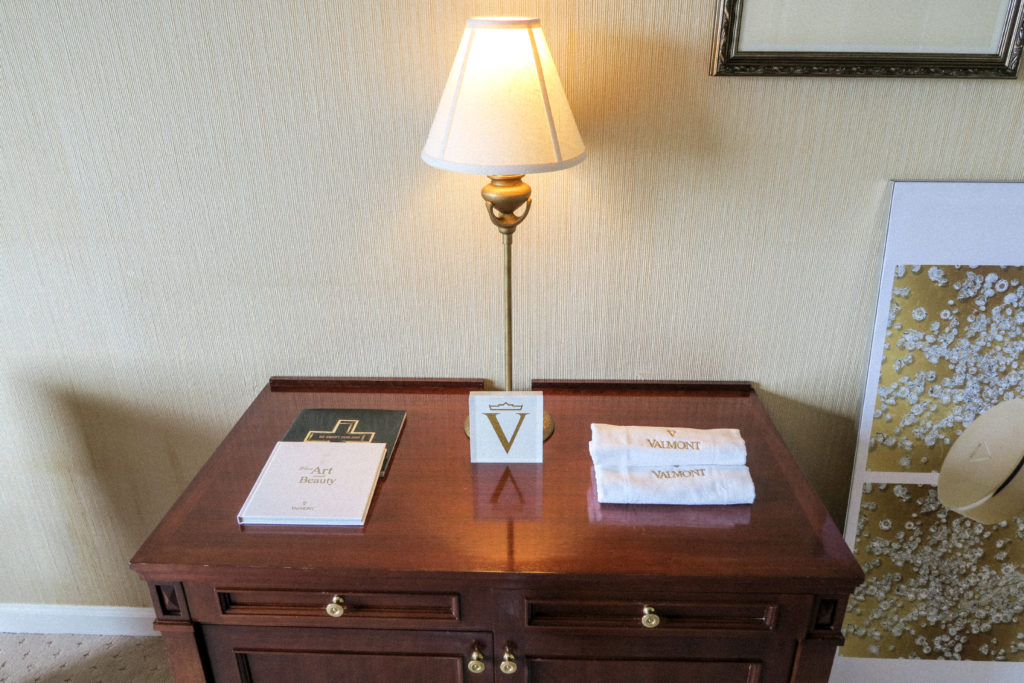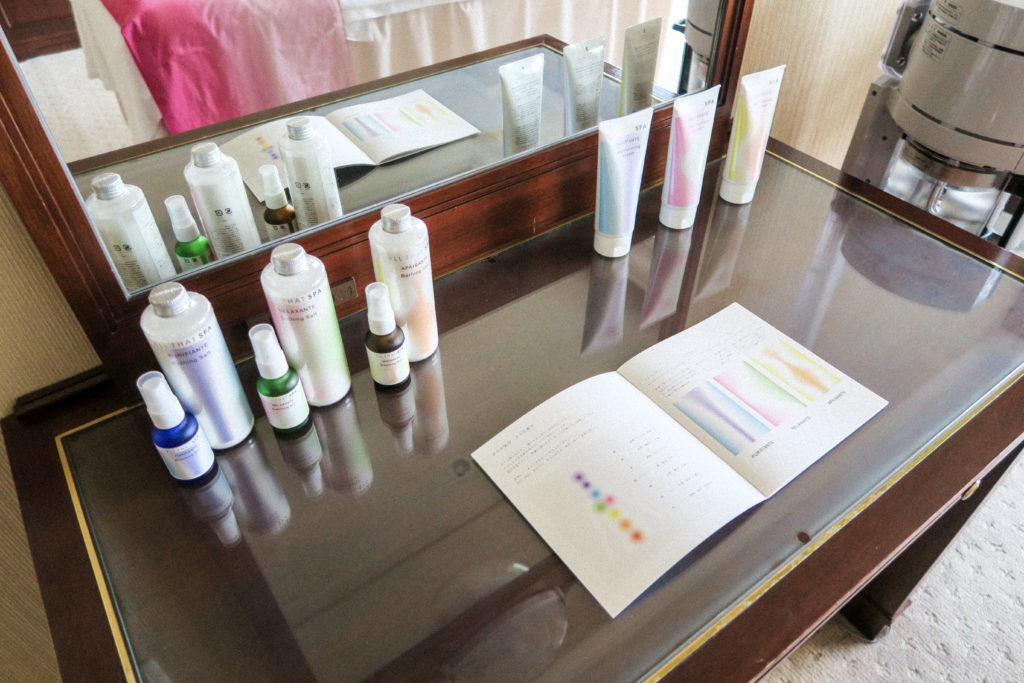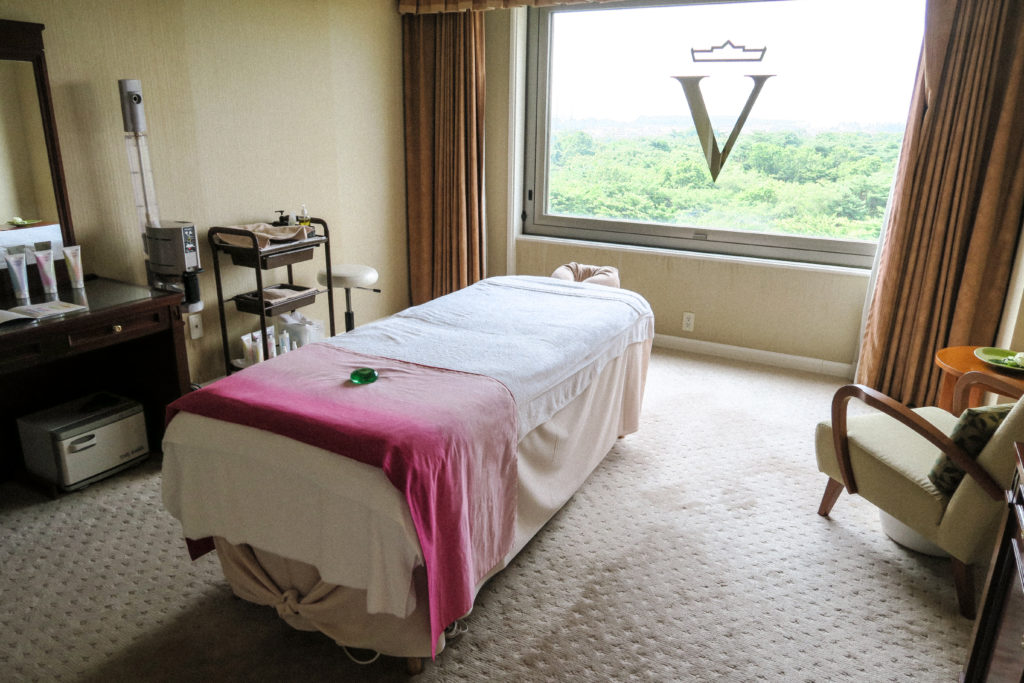 A birthday spa date for me and my best friend
Forest Inn Showakan & Valmont Japan were kind enough to book an hour spa treatment for a friend and me. The minute we checked in our bags in our suite room (I know, I felt like a princess when I saw the room!), we were escorted to Spa Galanterie, which was conveniently located on the same floor as our room. The two estheticians gave us a tour of the spa, gave us a few moments to change into our towel wraps, and began our spa experience with luxurious foot baths. The estheticians used both Valmont and All That Spa products (an in-house original skincare line) to exfoliate and moisturize our feet. This was followed by our 1-hour facials / neck massages done side by side in the same room. Since I've already used Valmont products before and they work well with my sensitive skin, I felt at ease during the facial knowing that I wouldn't have to worry about any flare-ups or rashes.
フォレスト・イン昭和館とヴァルモンジャパンは、私と友達の1時間フェイシャル/スパを用意してくれました。ホテルにチェックインしてすぐ案内されたのは、部屋と同じ階にあるスパ・ガラントリー。2人のエステティシャンにスパの説明と案内をされ、着替えを済ませた後、豪華なフットバスからスパ体験が始まりました。ヴァルモンとスパ・ガラントリーオリジナルスキンケアライン、「All That Spa 」の商品を使ってフットケアを行っていただきました。その後、1時間のフェイシャル/ネックケアを隣同士のベッドでやってもらいました。以前からヴァルモンの商品を使っているので、肌荒れの心配はなく、気持ちよくフェイシャルをやってもらうことができました。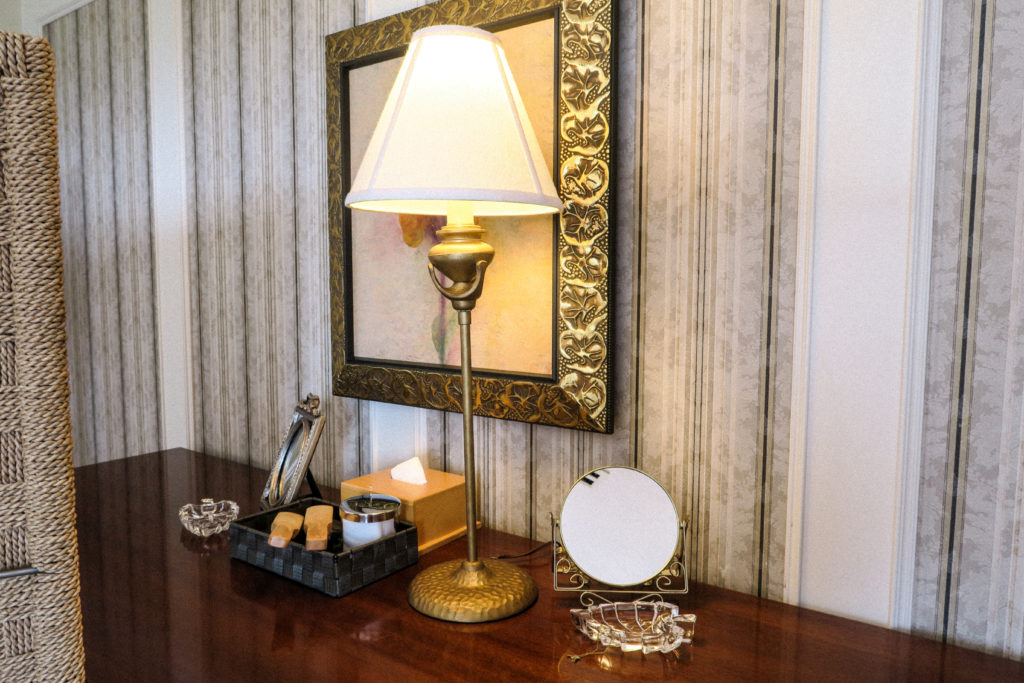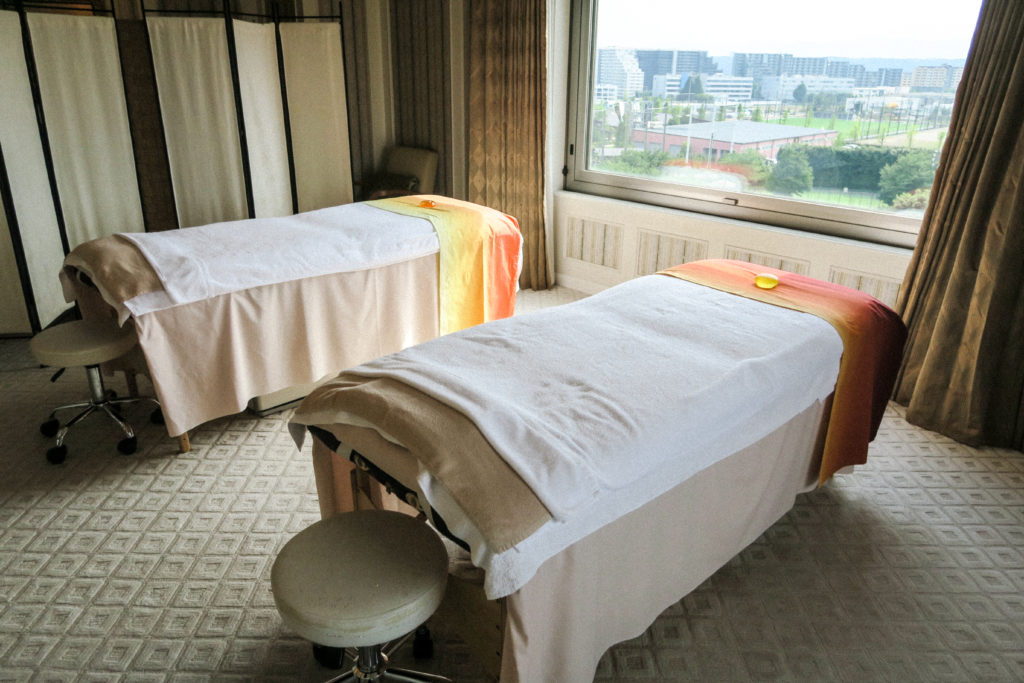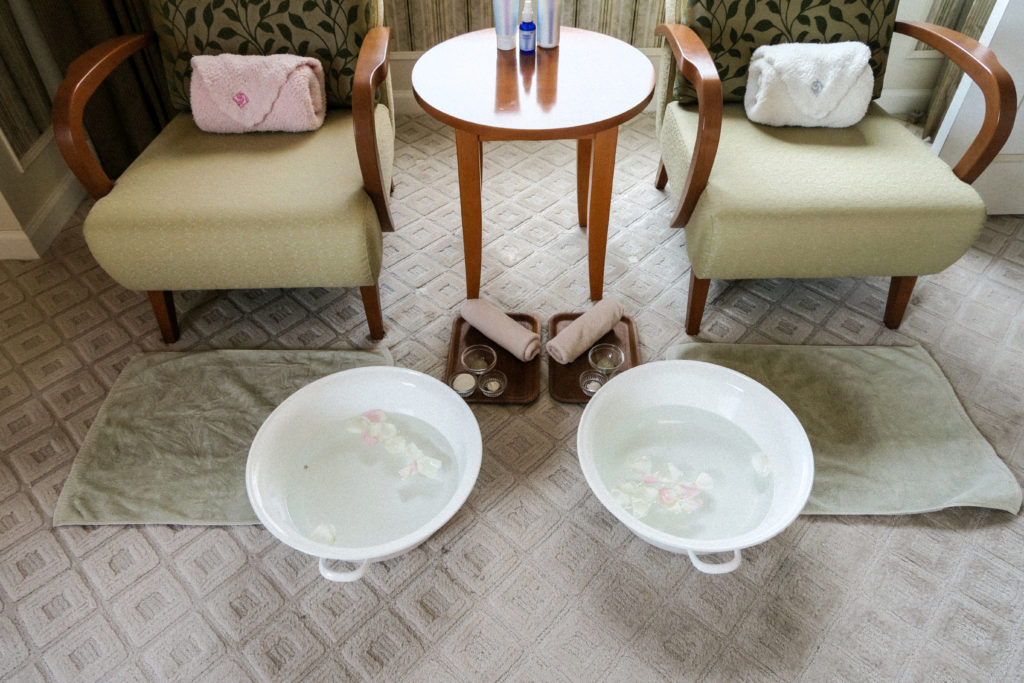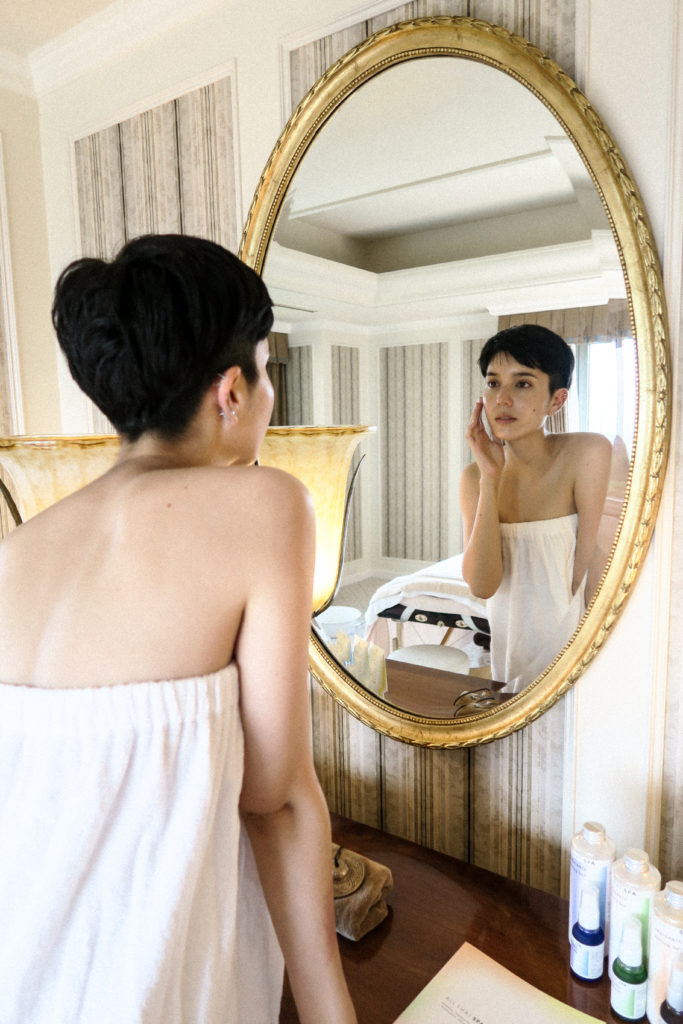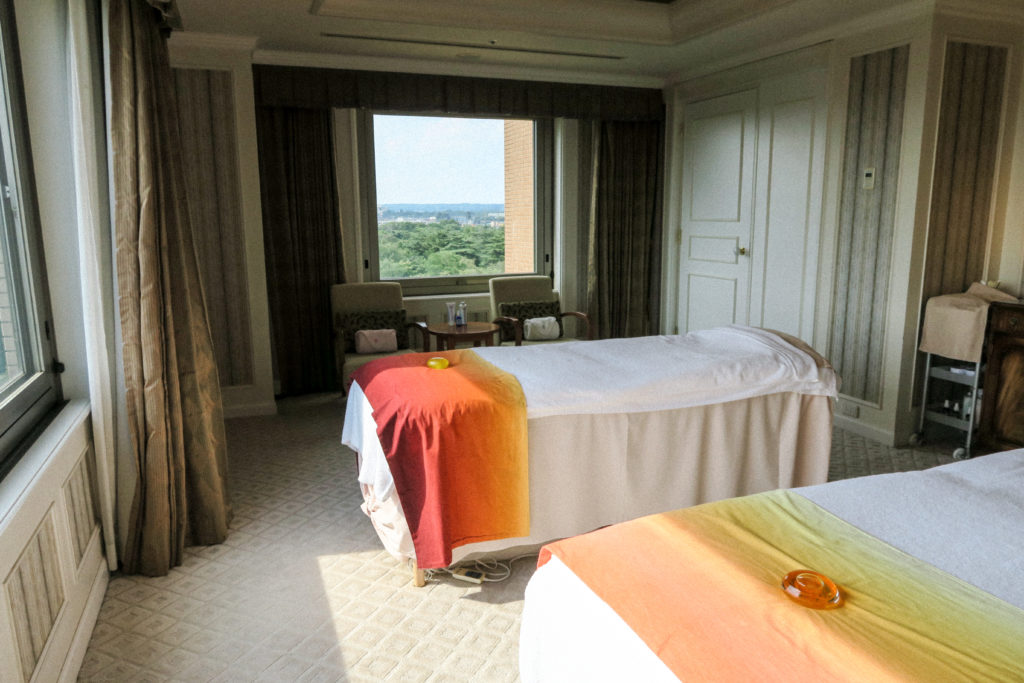 Post-spa service and my thoughts on Spa Galanterie
After a relaxing and refreshing facial / massage treatment, my friend and I got dressed and enjoyed a post-spa refreshment in the lounge area. They served us delicious ginger tea and natural dried fruit with no added sugar. Most spa places I go to only serve one cup of tea (which isn't a bad thing), but having a little bite to eat as well makes a huge difference in hospitality. A full hour spa experience with my best friend was exactly what both of us needed, and it was a fantastic way to start my birthday weekend. Thank you so much Spa Galanterie and Valmont for a wonderful treat!
フェイシャルで十分リラックスした後に、ラウンジスペースで美味しい生姜ティーとナチュラルドライフルーツをゆっくりいただきました。普段スパへ行く時、飲み物を提供してもらうのは普通なのですが、スパ・ガラントリーのようにお茶と一緒にいただけるスイーツのサービスがとても良かったと思います。いつも働きっぱなしの私と友達にとって、今回のスパ体験はちょうど良く、思いっきりリフレッシュできて良かったです。スパ・ガラントリーさんとヴァルモンジャパンさん、本当にありがとうございました!