This is a partially sponsored post. All thoughts and opinions are my own.
September is just around the corner, and while I'm excited for the upcoming fall season, I know I'll miss the heat wave that has enveloped Tokyo for the last two months. For my last outfit post of the season, I want to introduce two different outfits that I styled with Rivieras slip-on shoes, a perfect staple for summer. Read on for more about my other summer favorites, including a discount code you don't want to miss!
9月がもうすでに目前となりましたね!これからの季節の移り変わりを楽しみにしていますが、夏がもうすぐ終わってしまうのもちょっと寂しいです。今年最後の夏コーデの記事では、今季大活躍だったRivierasのスリッポンシューズを使ったコーディネートを2通り紹介します。他にもお気に入りのアイテムの紹介、そして最後に割引コードもあるので、お見逃しなく!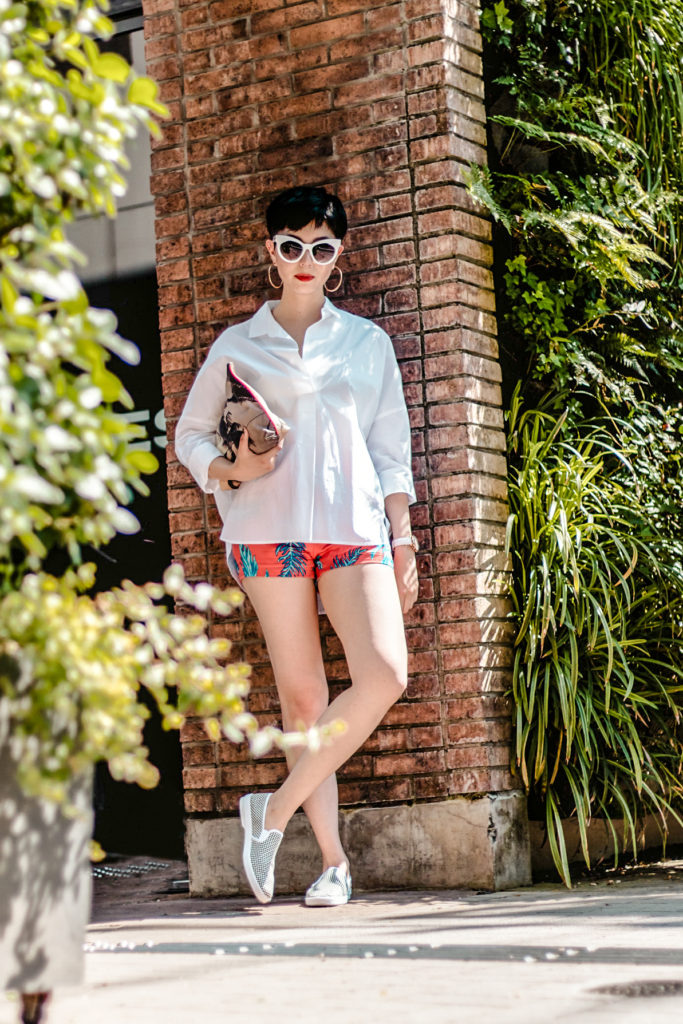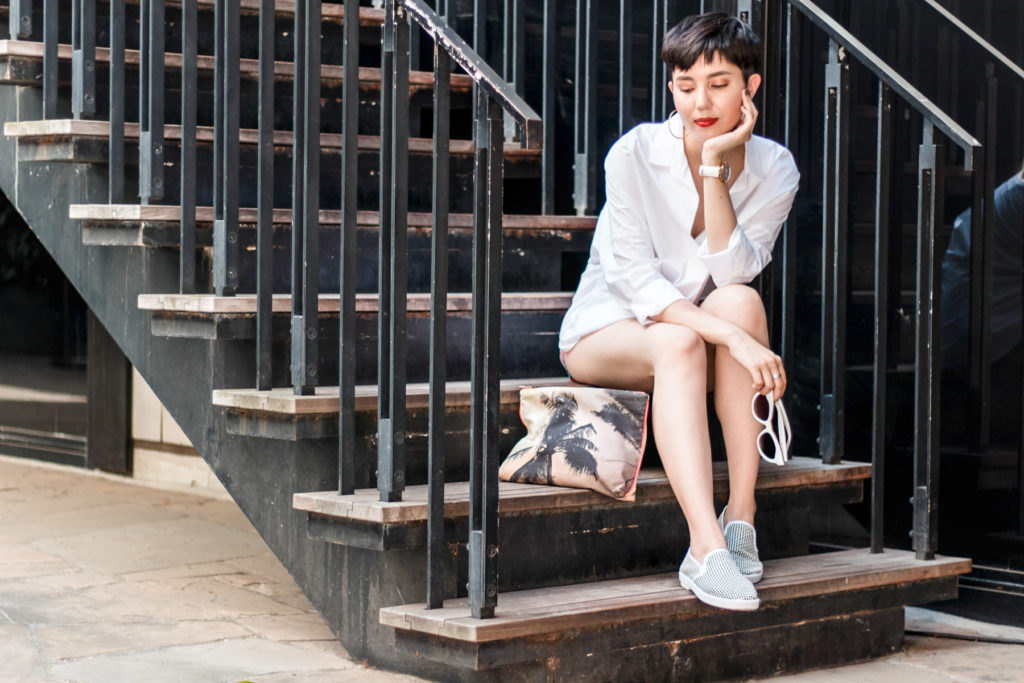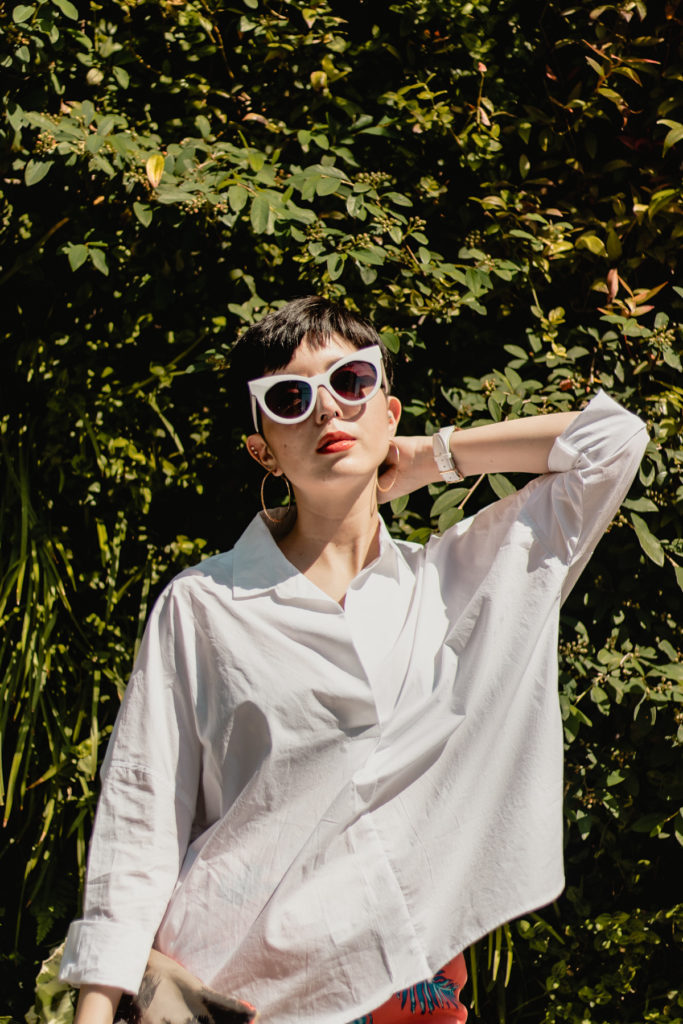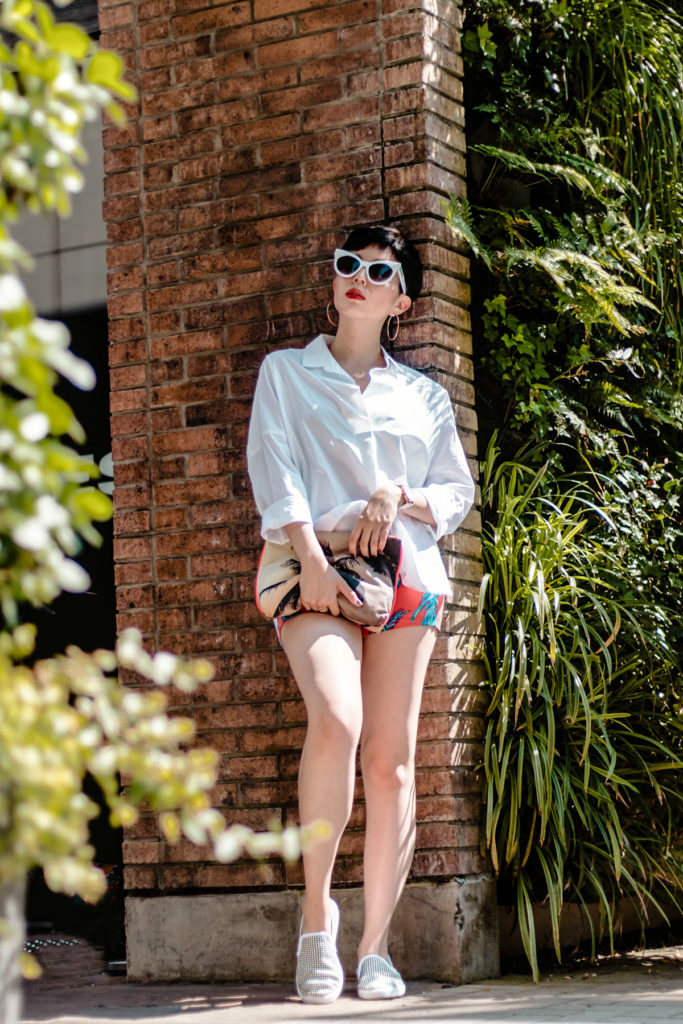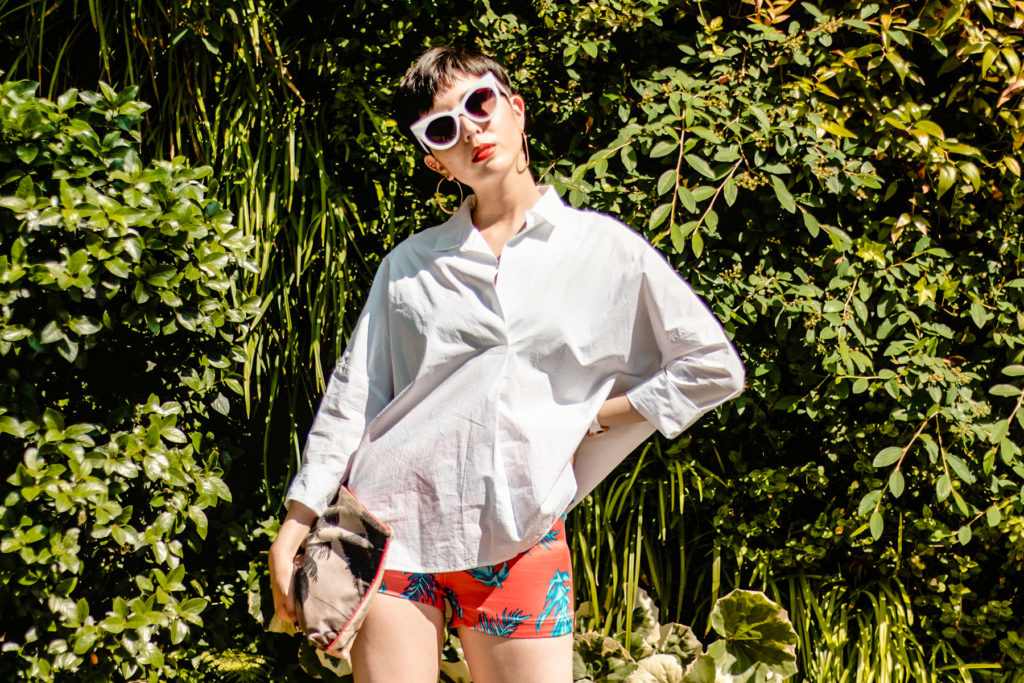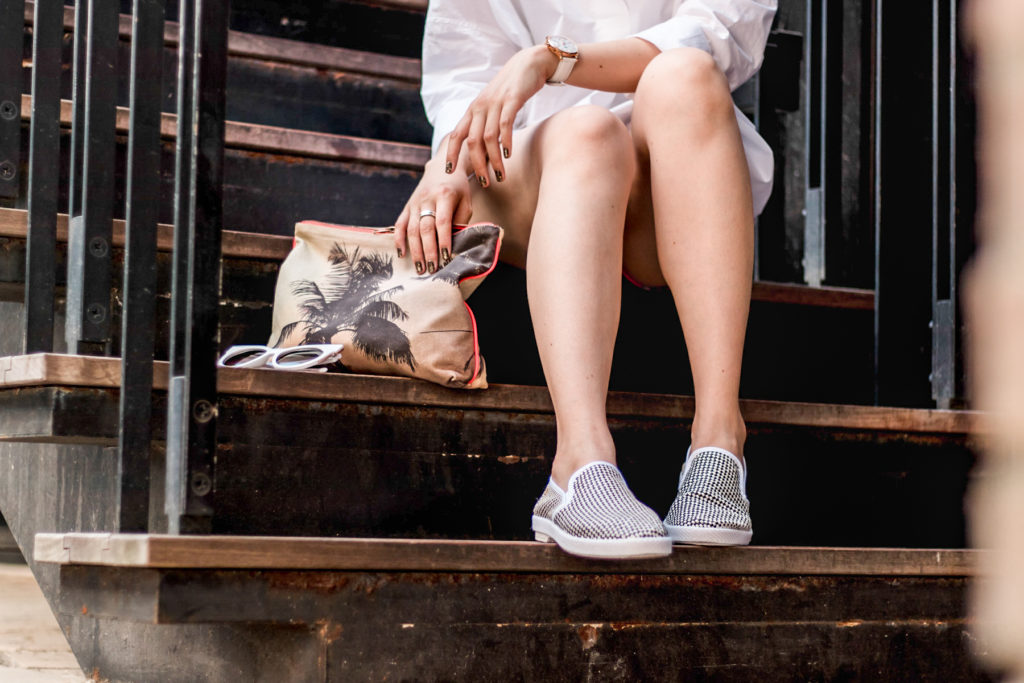 Rivieras for comfort & style
I rarely wear heels unless it's for a party or special event. As a busy Tokyo-ite constantly on the go, it is crucial that I have a wide selection of comfortable footwear for my different outfits. So you can imagine my delight when Rivieras Japan gifted me two pairs of their signature slip-on shoes! While the design is quite simple and casual, they're sophisticated enough to be worn with a chic ensemble. I wanted to keep this first outfit simple to compliment the checkered print of the shoes – a clean, white shirt with colorful shorts to match the orange lining of the clutch bag, topped off with some sassy sunglasses. Bringing out the California girl in me with a mix of Tokyo urban vibes. Outfit details at the end of the post!
都内ではしょっちゅう移動したり、重い荷物を運んだりすることが多いので、特別なイベントかパーティーではない限り滅多にヒールは履かないです。なので、Rivieras Japanからスタイリッシュなスリッポンを2足いただいた時は大感激でした!デザインは割とシンプルなのですが、シックなコーディネートとも組みやすいスタイルなので、とても気に入っています。最初のコーディネートは白黒のチェック柄のスリッポンに、シンプルな白シャツ、そして差し色になるオレンジのショーパンとクラッチを合わせ、涼しげな感じにしました。私の中のカリフォルニアガールと東京アーバンをさりげなくミックス。アイテムの詳細は下までスクロールしてみてね!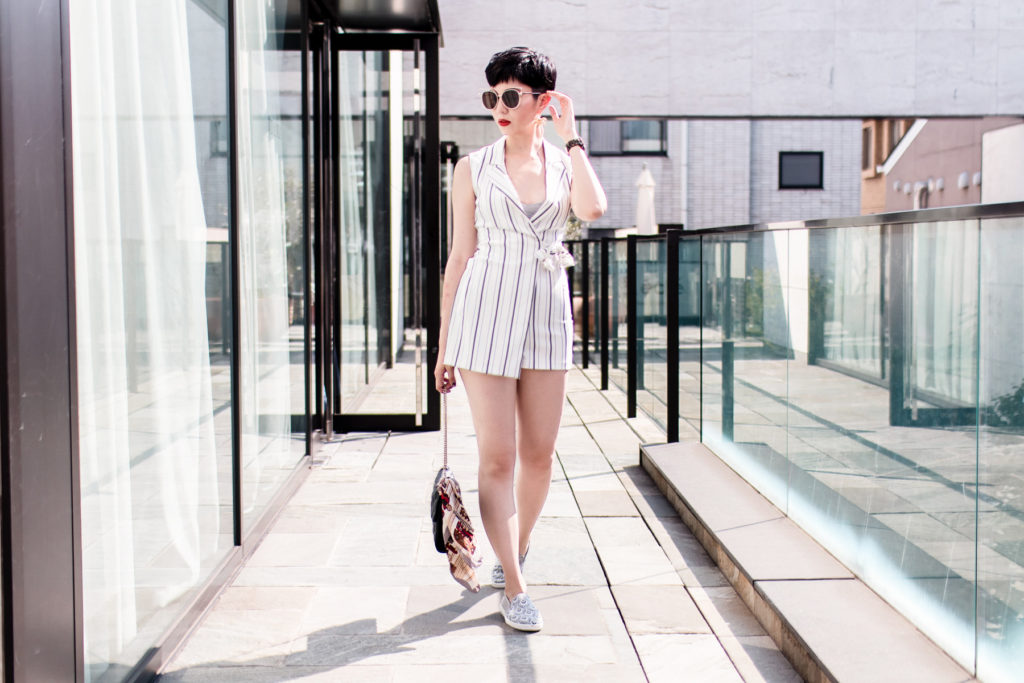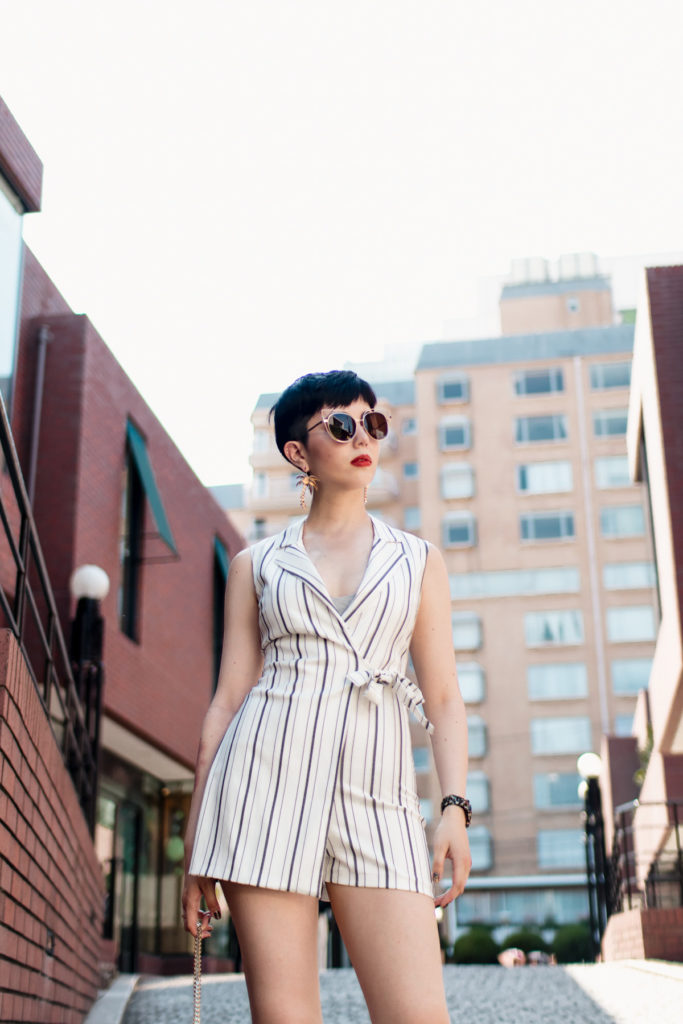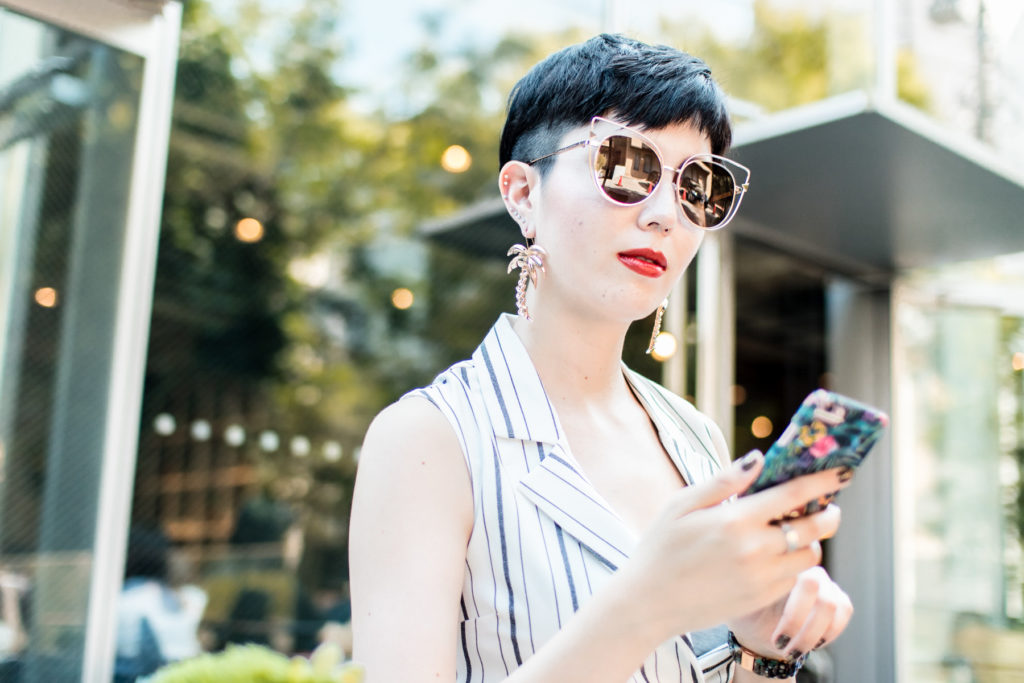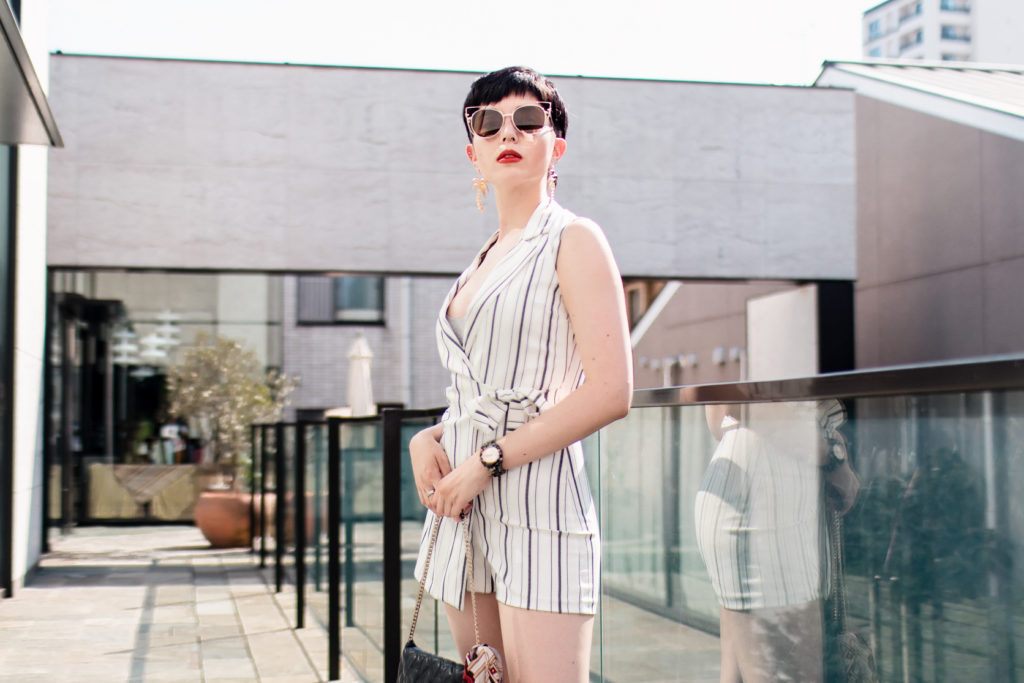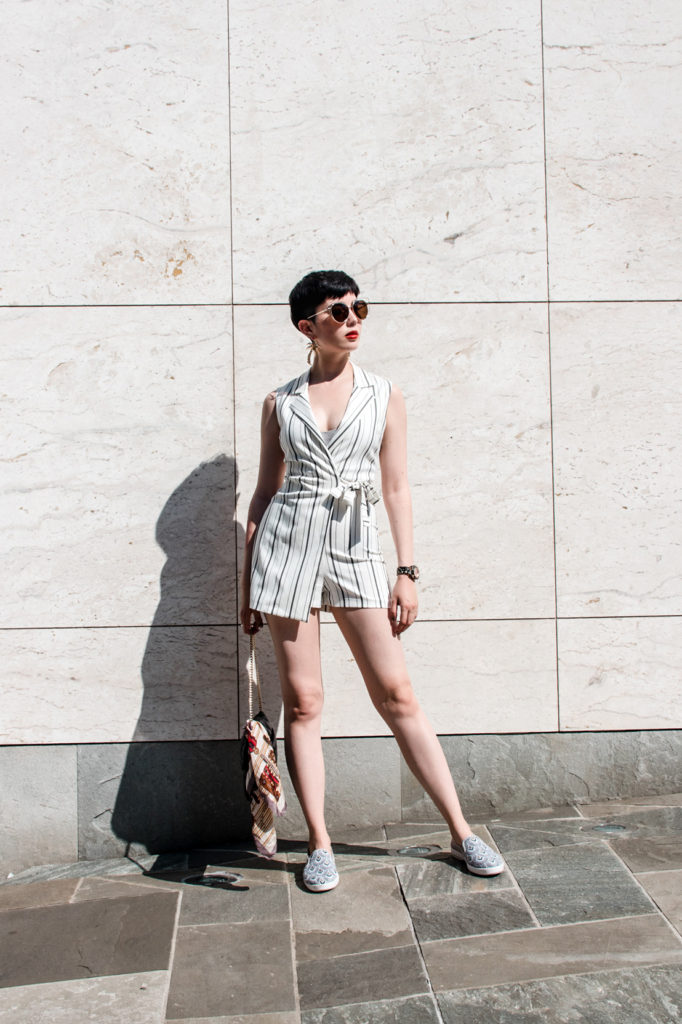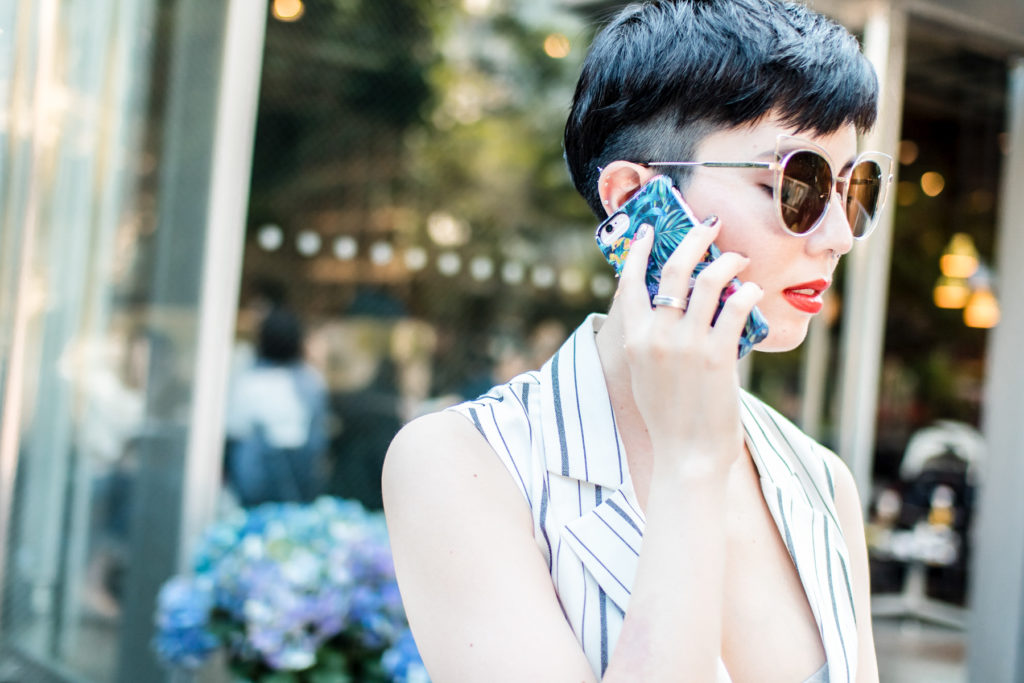 Glam up your tech accessories with Ideal of Sweden
Another brand I've become quite fond of this season is Ideal of Sweden. They make the cutest smartphone accessories, including cases, wallets, and rings. I've been a huge fan of their tropical-print iPhone cases, which I've been using on rotation all season and have gotten so many compliments on already. This time, I chose one of their colorful cases to contrast with this striped romper, which is very simple in its color and design. Also, a juicy tidbit for my readers: make sure to use discount code JPsummer20 when you shop at Ideal of Sweden! *Offer ends August 31st, 2018
今季もうひとつハマったブランドはIdeal of Sweden. スマホアクセサリーを幅広く展開していて、スマホのハードケース以外にもウォレットケースやリングもあります。夏にぴったりなトロピカル柄が可愛くて、スマホを使う度にテンションが上がります。2つ目のアウトフィットのシンプルなストライプ柄とはコントラストに、カラフルなトロピカル柄のケースを合わせてみました。そしてなんと、8月31日まで使える割引コードもあります!Ideal of Sweden でお買い物をする際に「JPsummer20」を使えば、20%オフになりますよ!是非お早めに!
Outfit 1: Allumer shirt, ANDYKEY shorts, Rivieras slip-on, zeroUV sunglasses, DEZSO clutch
Outfit 2: Bershka romper, Rivieras slip-on, zeroUV sunglasses, Zara earrings, Metrocity bag, Ideal of Sweden iPhone case
Photos by Nona