This is not a sponsored post. All thoughts and opinions are my own.
August proved to be a much busier month than I expected! This is probably the longest Tokyo Party Report I've compiled so far with 9 events total, excluding a few that took place outside of the city. I'm sure some brands are recognizable, maybe others will be new and might spark interest. So without further ado, I present to you my Tokyo Party Report for August 2018!
先月は思っていた以上にたくさんのイベントが開催されたので、8月パーティーレポートは盛りだくさんです!馴染みのあるブランドのイベントが多く、各ブランドの新しいコレクション、または商品の展開を一足先見ることができました。では、8月レポートを是非お楽しみください!
Jason of Beverly Hills Ginza Reception Party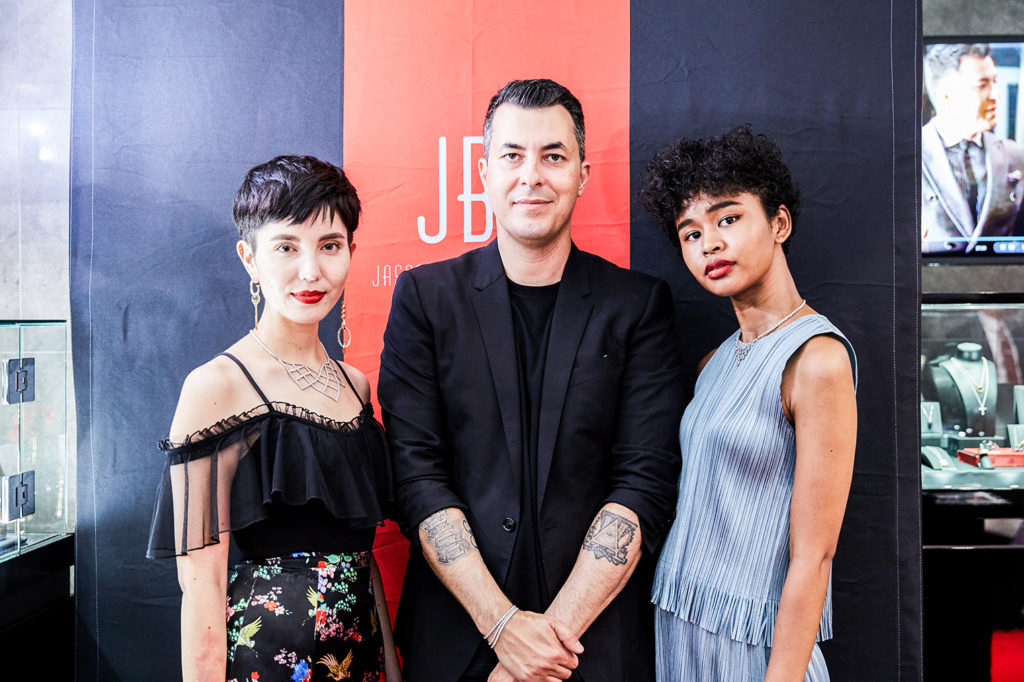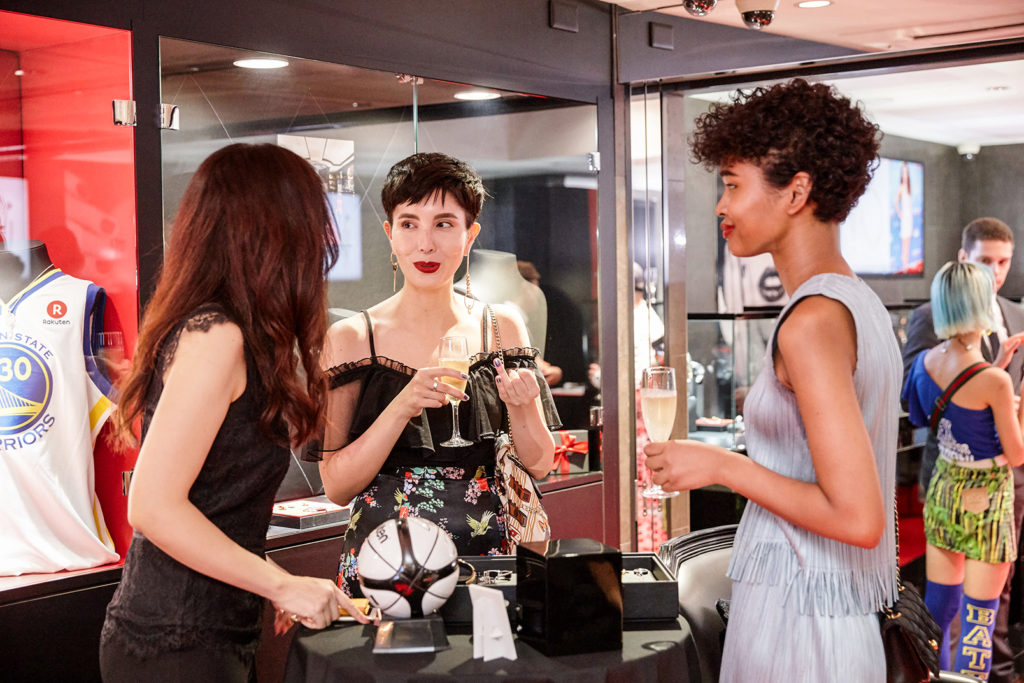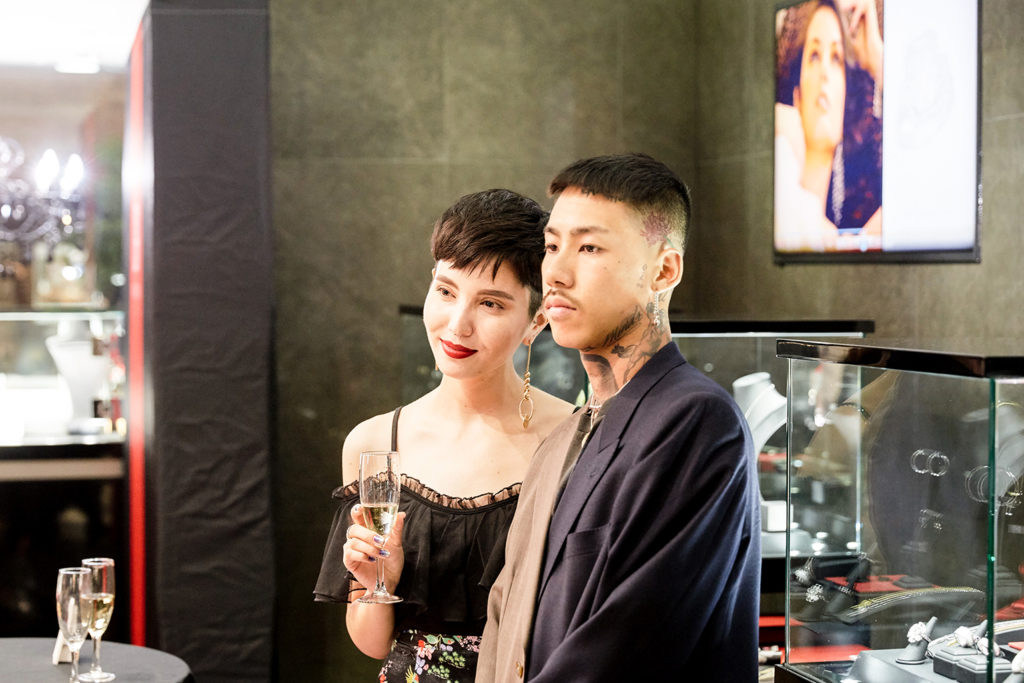 Jason of Beverly Hills is a luxury jewelry brand based in Beverly Hills, California with a beautiful boutique store located in Ginza, Tokyo. This is my second time attending their cocktail parties and I had a great time viewing their gorgeous pieces with my friend Diara. And to my surprise, Japanese rapper KOHH was also in attendance, and he was kind enough to snap a photo with me. I had just performed at the same hip-hop festival just a week before and had seen him perform several times before, so it was an honor to be able to chat with him briefly at the party. You can't miss those unique tattoos on him!
Jason of Beverly Hills は名前の通り、ジェイソンさんが立ち上げたべバリー・ヒルズ発の高級ジュエリーブランド。前にも銀座店で行われたカクテルパーティーに出席しましたが、今回のパーティーではもっとゆったりジュエリーを拝見することができました。KOHHさんと写真を撮ることもでき、感激でした。本当におしゃれな空間で楽しかったです。
Shiseido Beauty Reimagined Reception Party @ TOLOT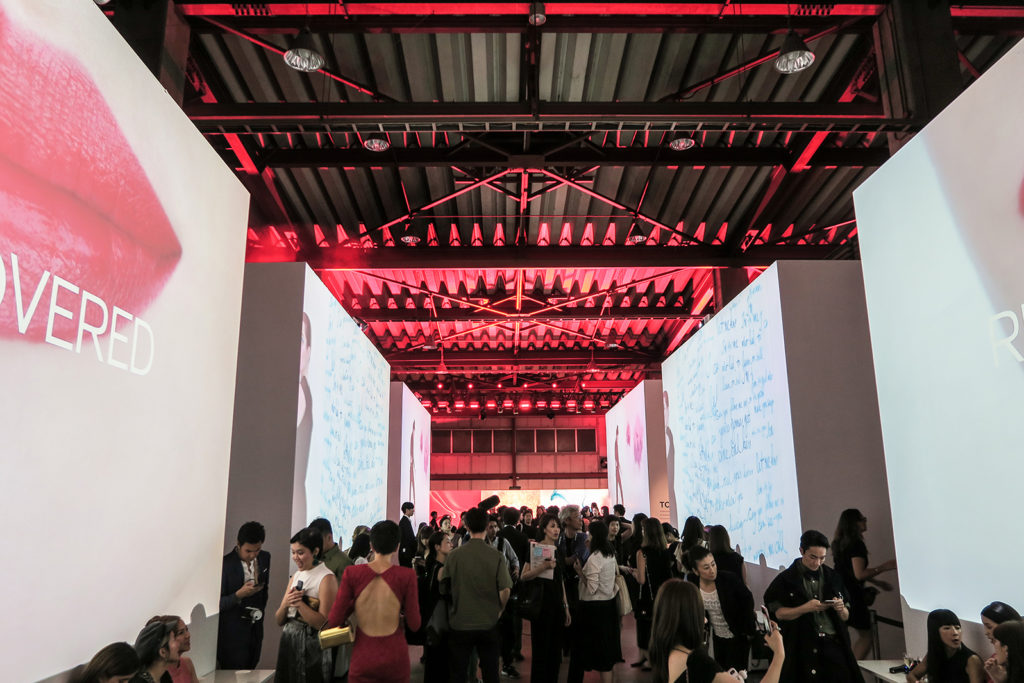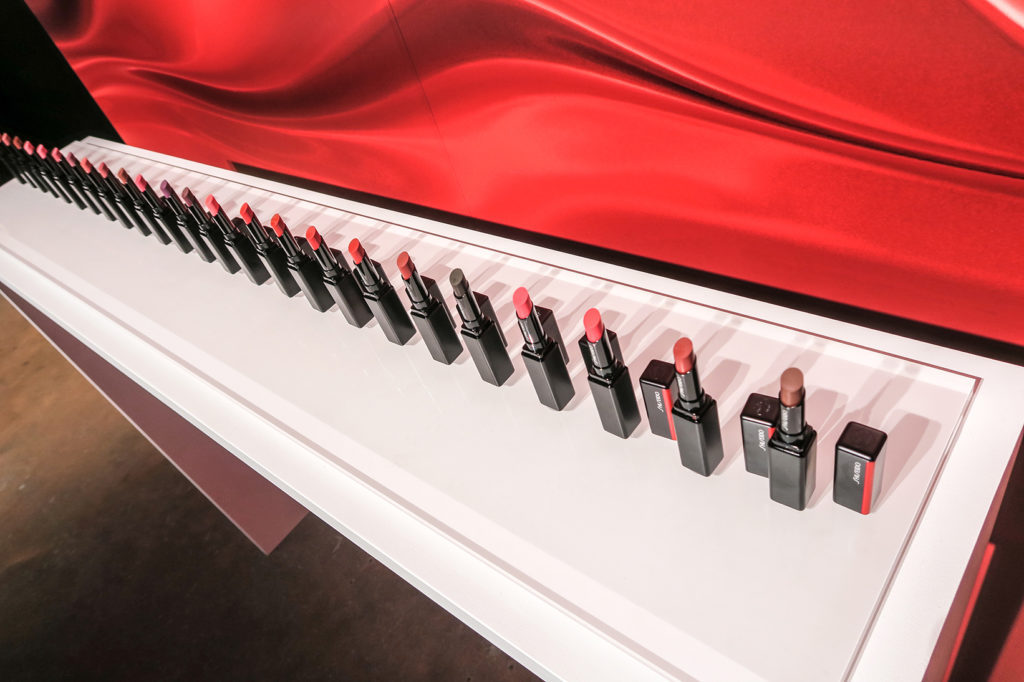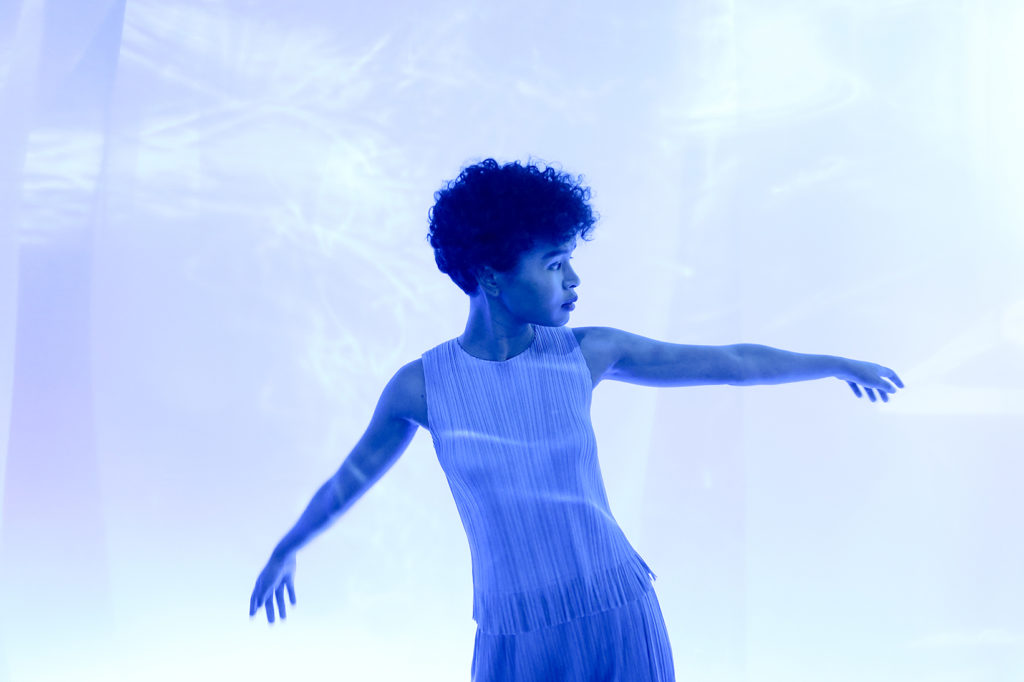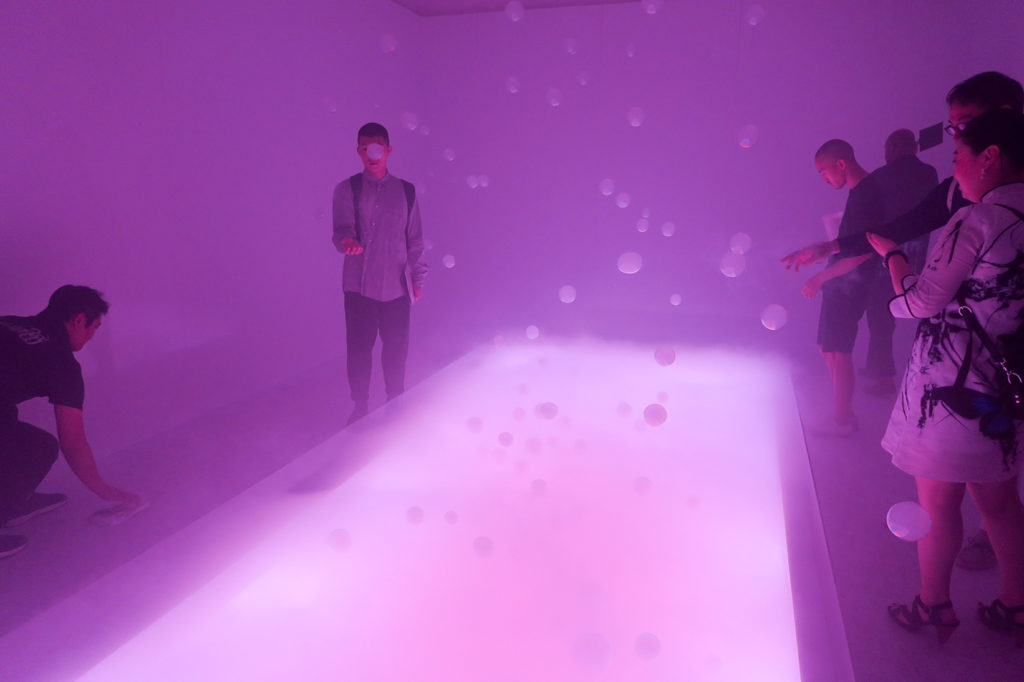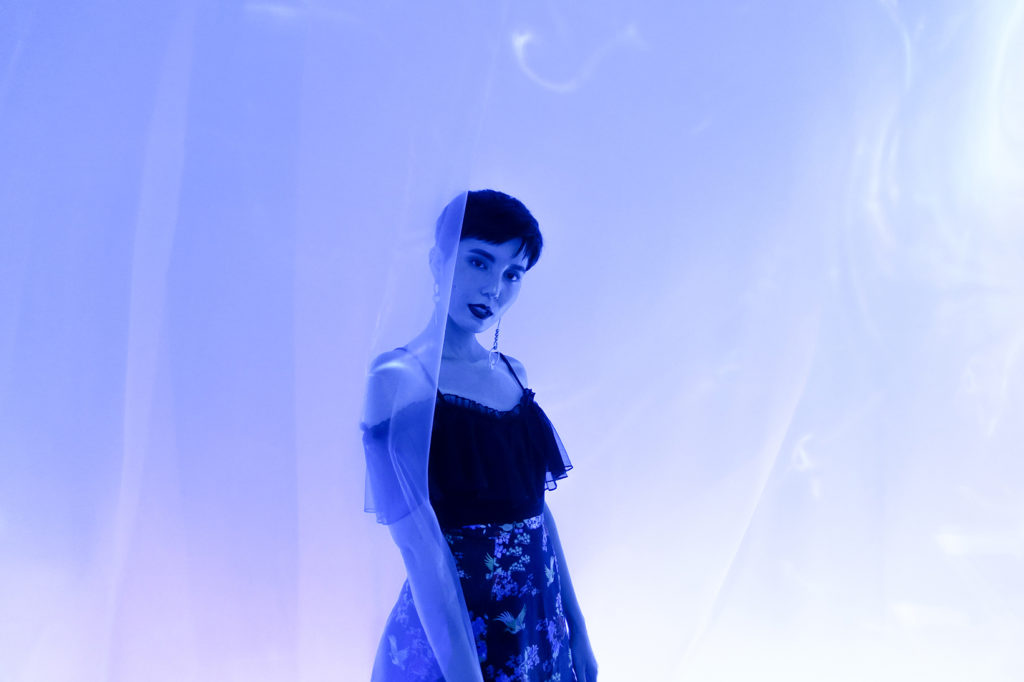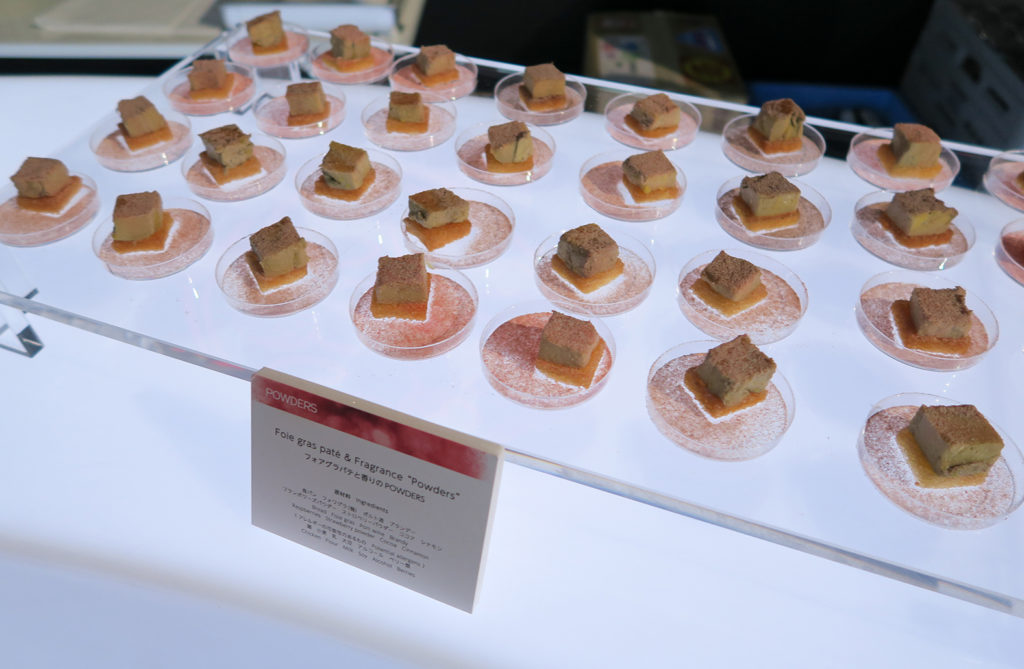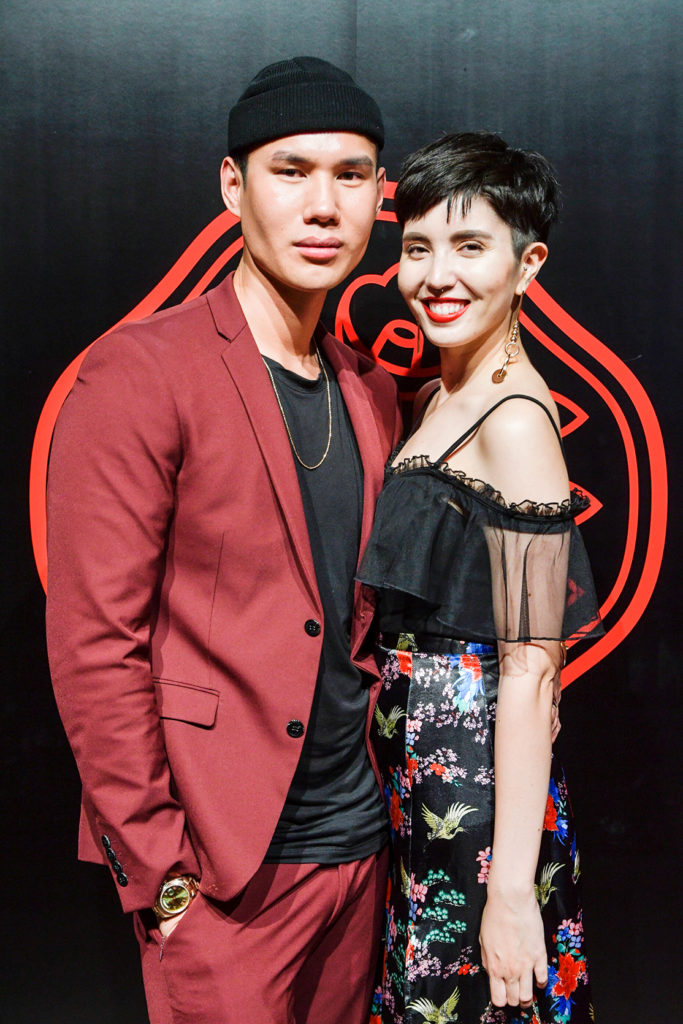 The Shiseido Beauty Reimagined party at TOLOT, a huge warehouse in Tokyo, was really something else.   Aside from the usual that you expect at reception parties, there was a wide hallway dedicated to digital visuals of the new campaign, along with several different rooms where guests could experience things such as bubbles that turn into powder when touched and "drawing" on sheer curtains with a hand light. Diara and I also enjoyed the new makeup products, and I was especially intrigued by the new ultra-moisturizing lipstick selection pictured above. And another surprise that night – I ran into Los Angeles-based makeup artist Patrick Ta, who is the global ambassador for Shiseido! I had just seen him for the NYX masterclass the previous month, so it was wonderful seeing him again so soon.
TOLOTで開催されたShiseido Beauty Reimaginedのイベントはとても盛大なイベントでした。普段出席するようなレセプションパーティーと同じくフォトスペースやフィンガーフード、話題の商品の展示の他にも、広々とした体験スペースも3つ設置してあり、会場の真ん中のホールに拡大されたキャンペーンの映像が流れていました。パーティー中に、NYXのマスタークラスでお仕事させてもらったメイクアップアーティストPatrick Taにばったり!Shiseidoのグローバルアンバサダーを勤めているので、急遽パーティーのために来日したとのこと。また会えて嬉しかったです♪
Clair de Lune x Art Performance by Gianfranco Villegas Concept Store Reception Party @ Mercedes Me Tokyo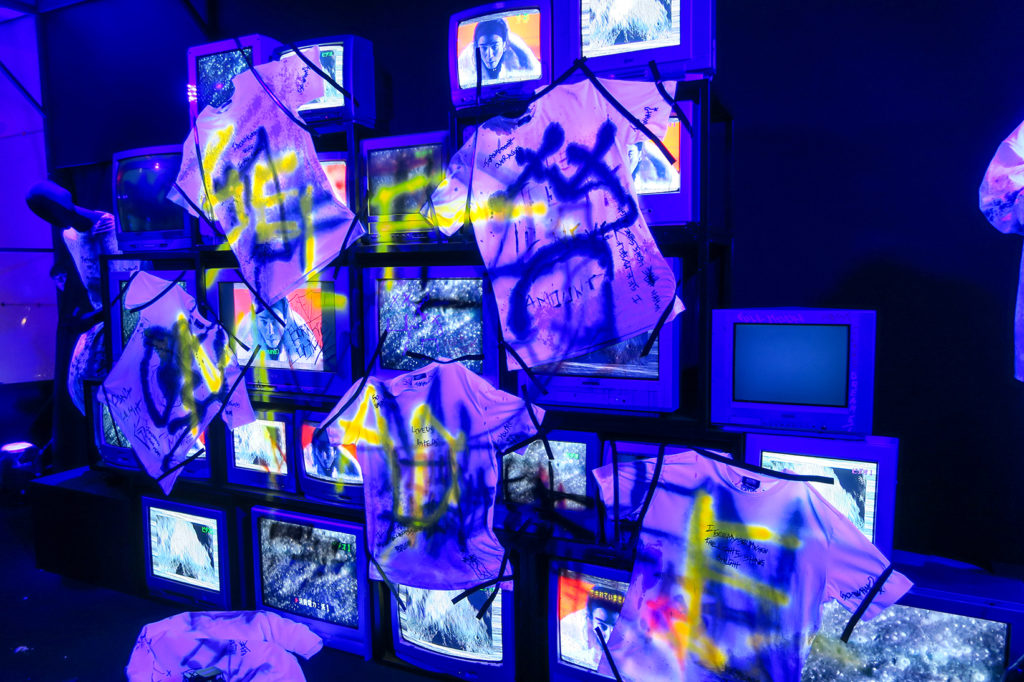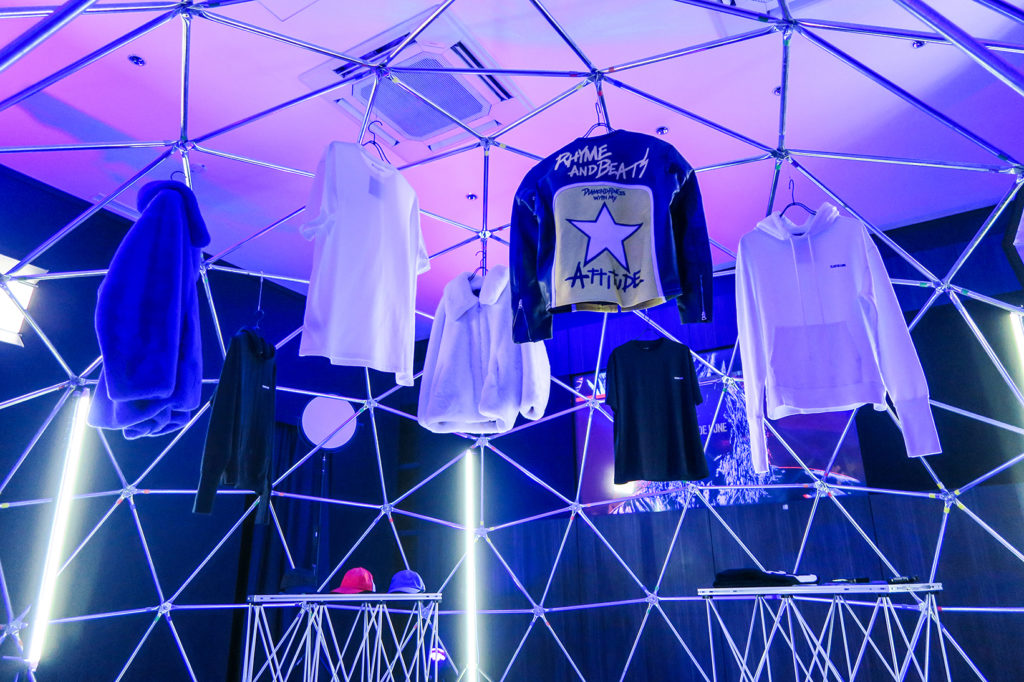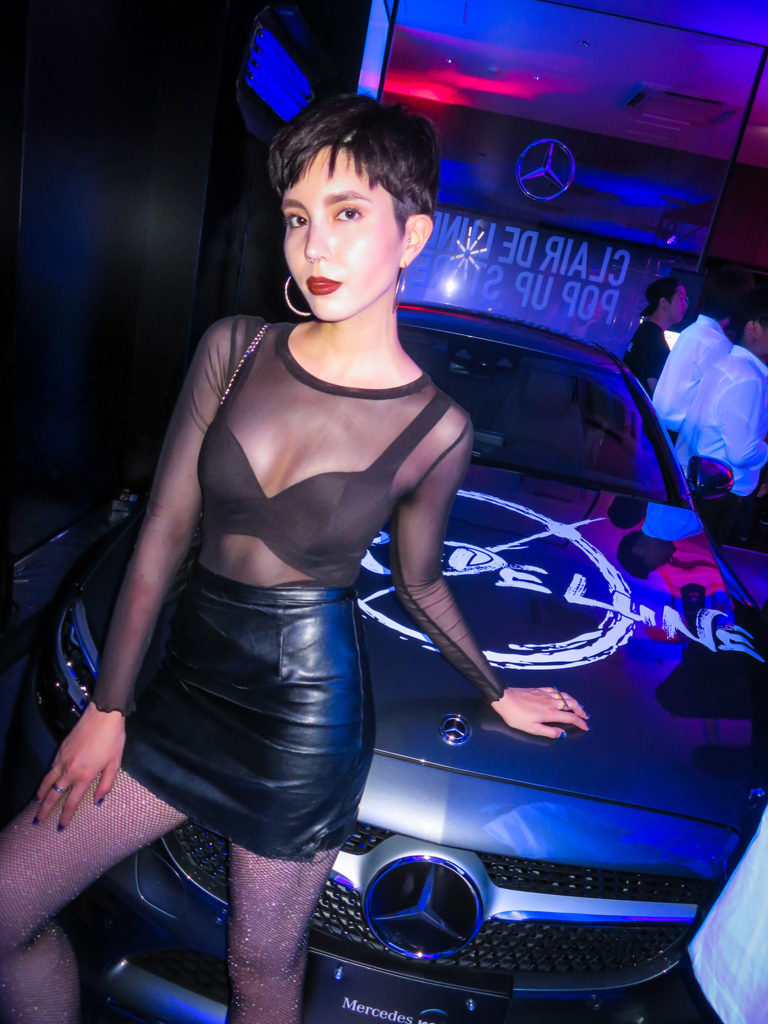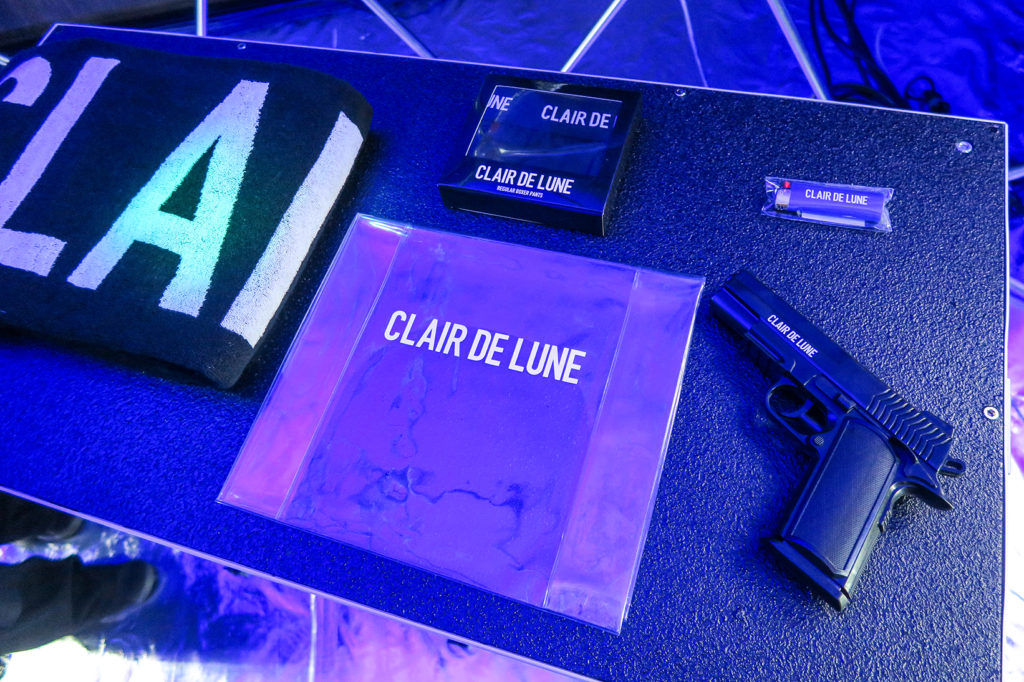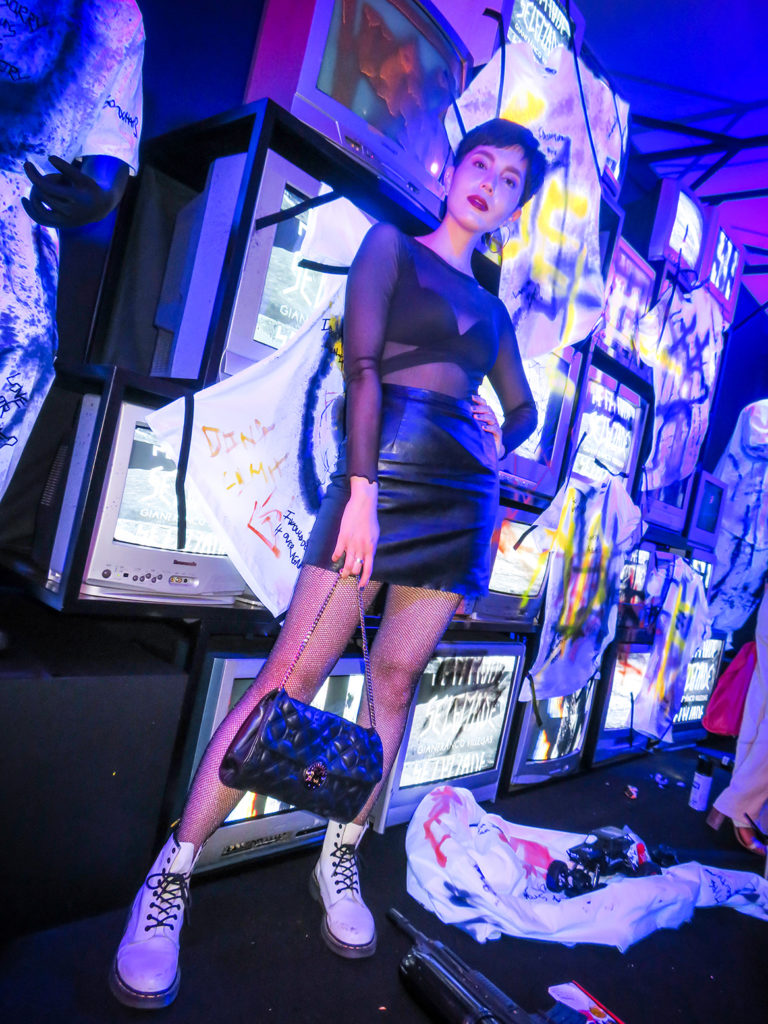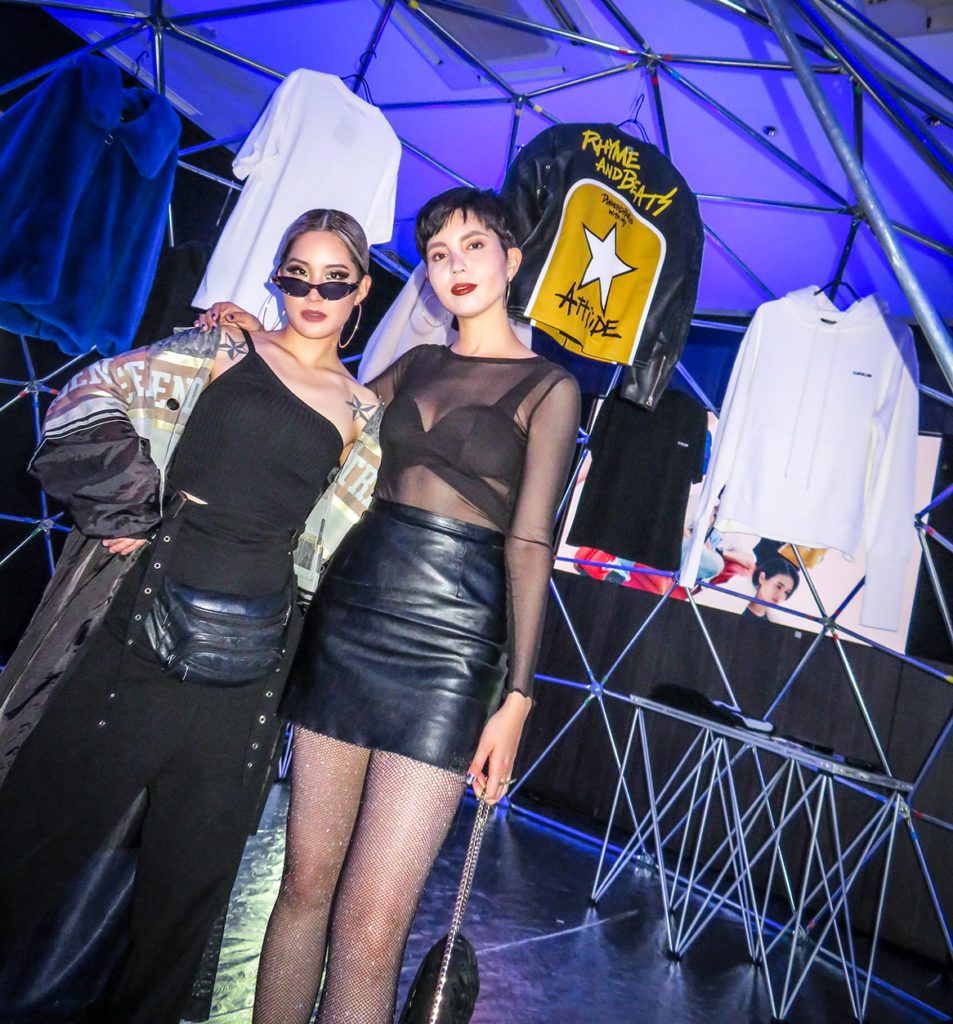 One of the lead singers of 3rd Generation J Soul Brothers, Hiroomi Tosaka, launched is clothing line "Clair de Lune" last year. For this particular reception party, he collaborated with graffiti artist Gianfranco Villegas of Self Made to infuse streetwear with street art. The artist spray painted directly on the vast display of 90s-style television sets and T-shirts during his live art set, and the guests were following his every move. Gianfranco ultimately turned this display into a complete masterpiece. My friend ARISAK, who is a fashion & art photographer recently featured in VOGUE Japan, snapped some of these awesome shots for me. We proceeded to go to the after party held on the 2nd floor VIP area at 1oak in Roppongi – Hiroomi really knows how to entertain his guests!
EXILE TRIBE 三代目J Soul Brothersのヴォーカル、登坂広臣監修によって2017年に始動した 「Clair de Lune(クレドルナ)」は、同氏ソロ活動と連動したプロジェクト。このコンセプトストアパーティーではSelf MadeアーティストGianfranco Villegasとコラボし、ブラウン管テレビとTシャツのディスプレーの上から直接グラフィティーやマーカーでライブペイントも演出しました。仕上がりはネオンカラーのペイントがくっきり浮かび上がり、他では見れないような一品ものの作品となりました。Clair de Luneのストリート・ミーツ・ラグジュアリーなコンセプトも好きだし、こだわり抜いたこのパーティーもすごく楽しめました。友達でフォトアーティストのARISAKに素敵な写真も撮ってもらいました!1oakでのアフターパーティーも大盛り上がり!
Photos by ARISAK
BERSHKA 2018 AW Exhibition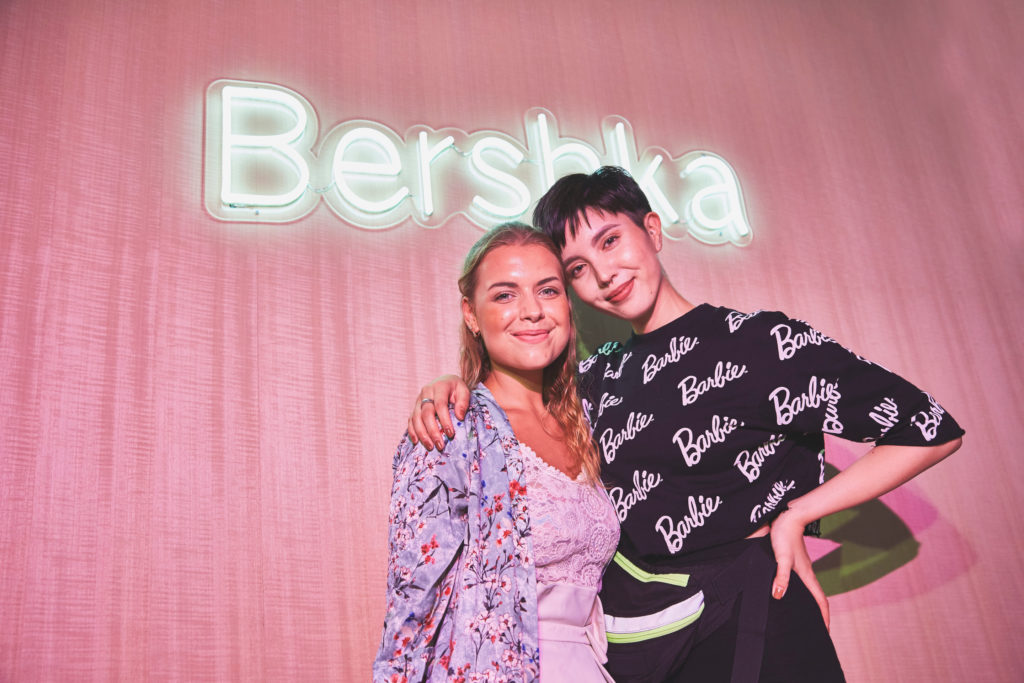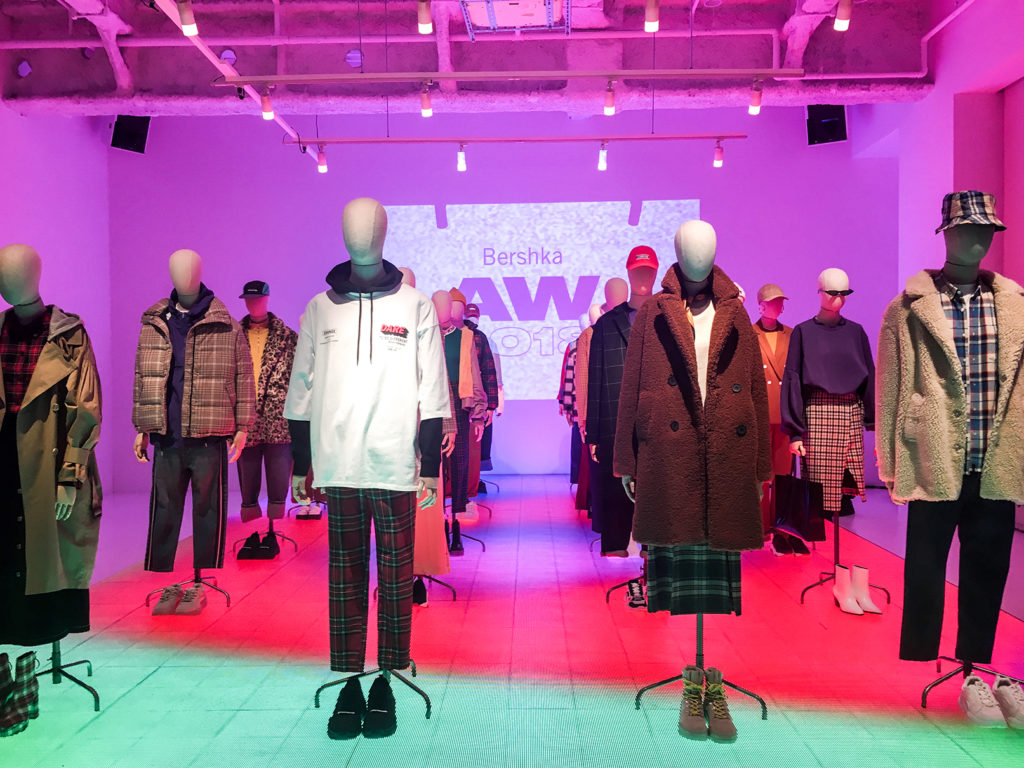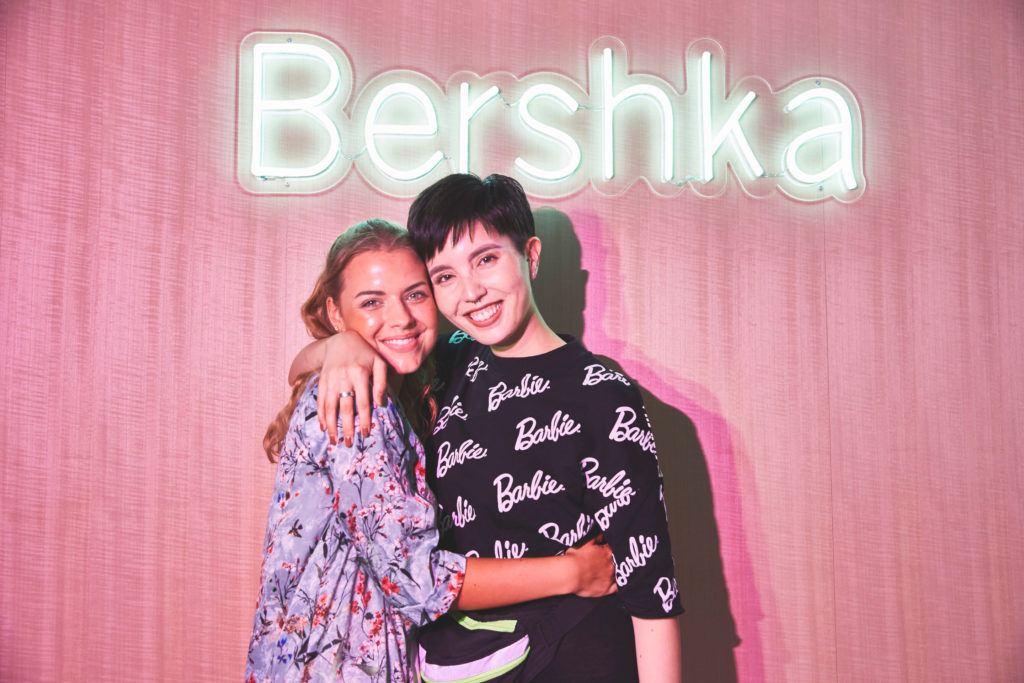 BERSHKA has been my go-to brand when I need to get quality clothing on a budget, and their 2018 AW exhibition did not disappoint! This time, they incorporated 80s, 90s and 2000s fashion in one collection, allowing consumers to mix and match between decades for fun, unique looks. I met up with travel blogger Jasmin to attend the exhibition right before she flew back to Berlin. Such a sweetheart! We both really enjoyed the collection.
BERSHKAの魅力は、お手頃でクオリティーの高い、今のトレンドを掴んでいる服が勢ぞろいなこと。今回の2018年AWコレクションは、80年代、90年代、2000年代のファッションチョイスを提案し、どの年代の服をミックスしても着れるよう考えて作られています。この日は、ベルリン出身のトラベルブロガーJasminちゃんにやっと初めて会うことができました!次の日ベルリンへ帰国するということだったので、会えてよかった!
JERGENS Japan Launch Reception Party @ TRUNK Hotel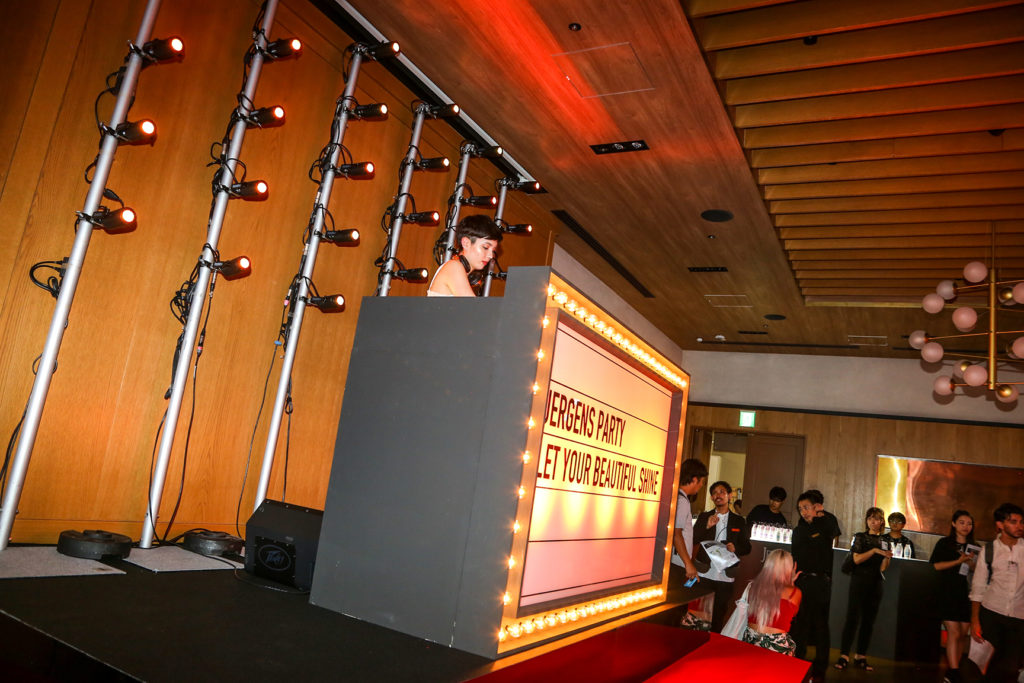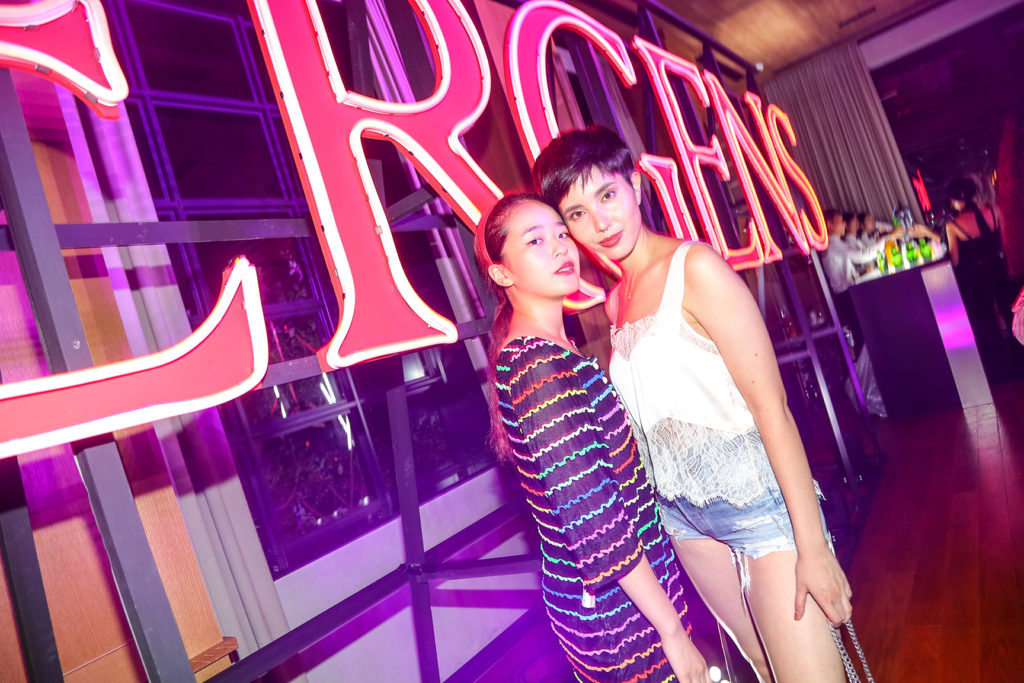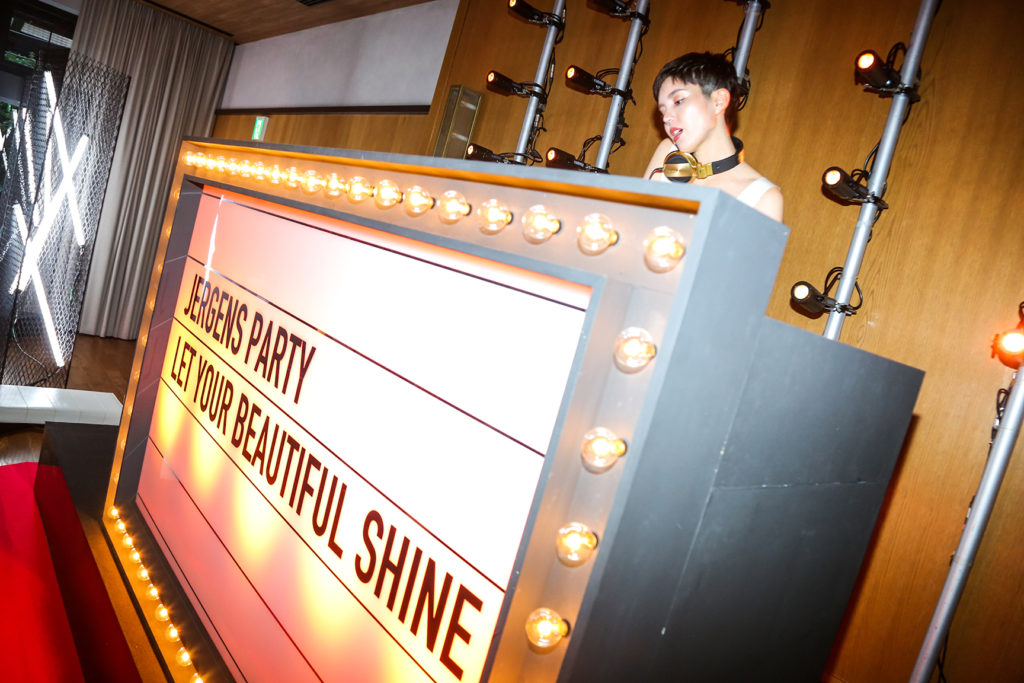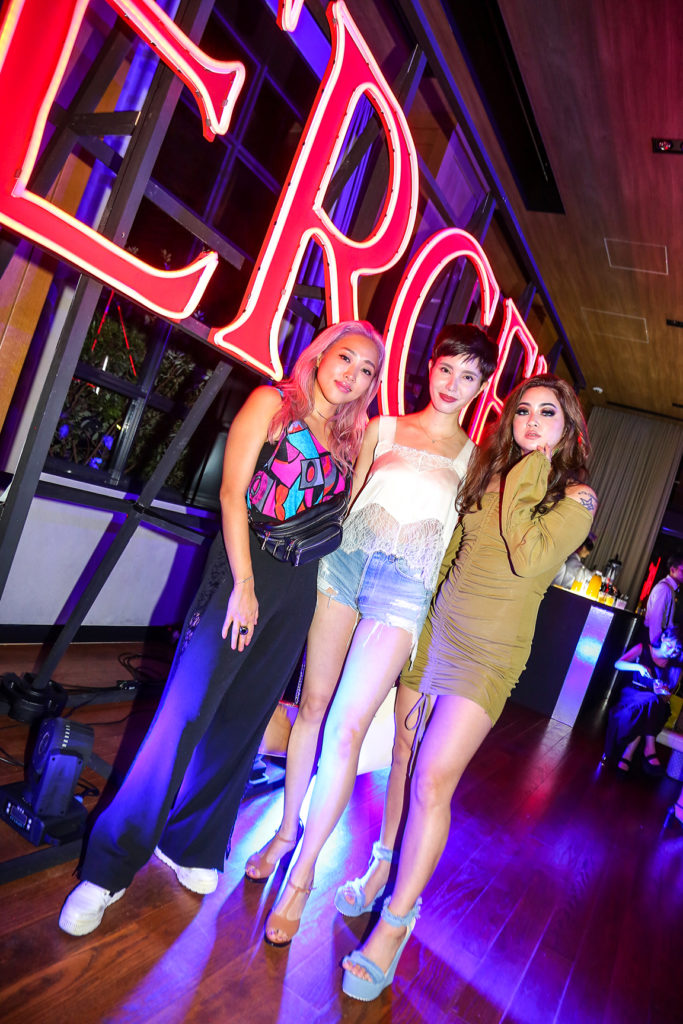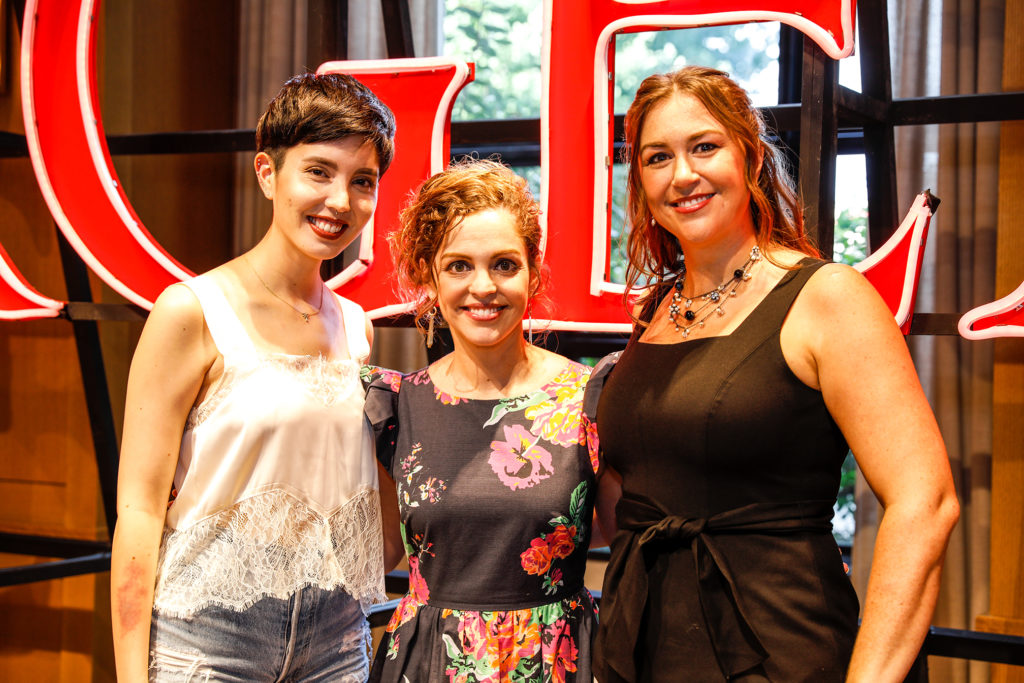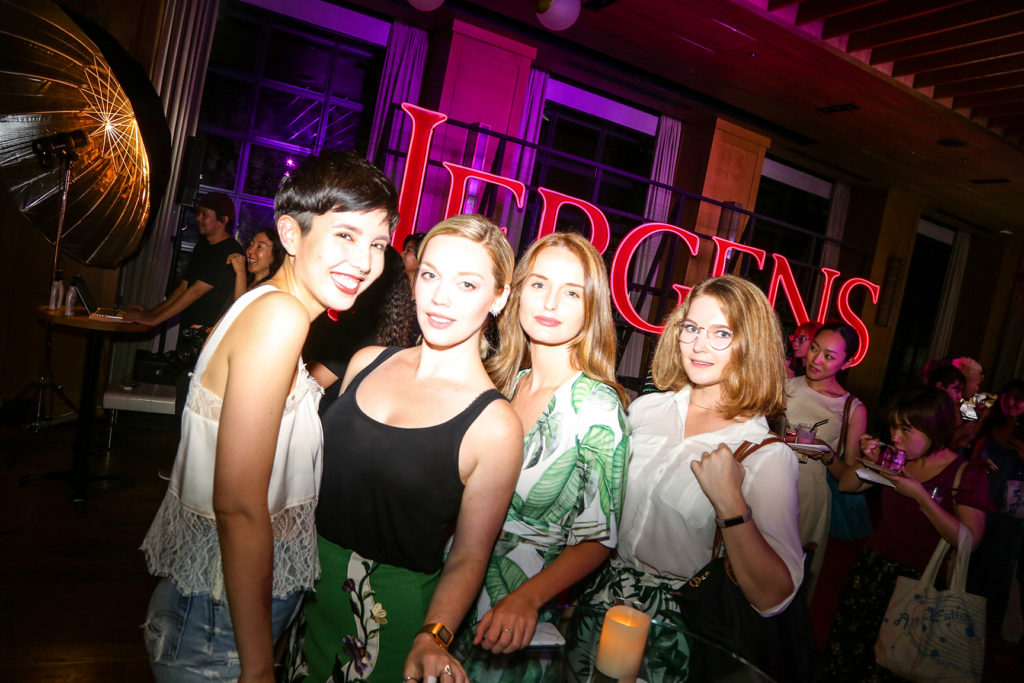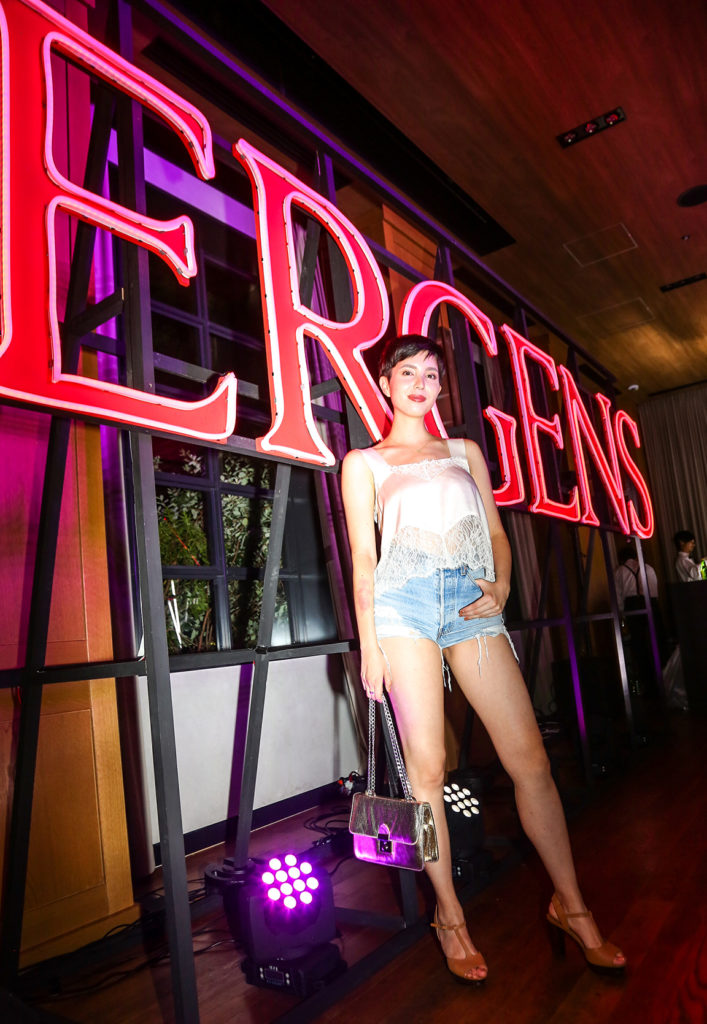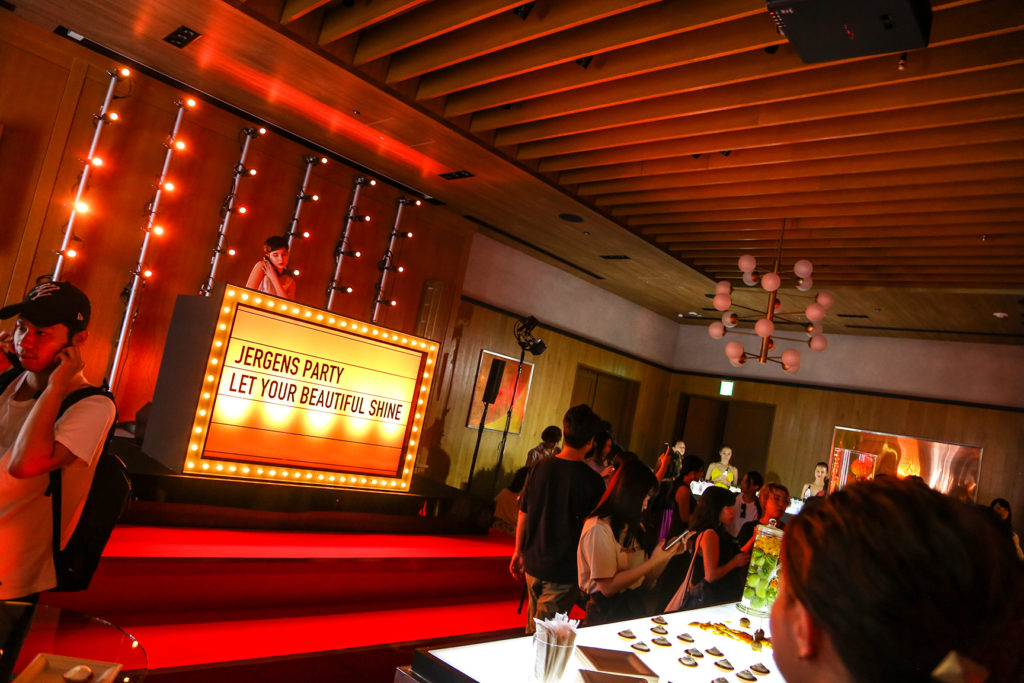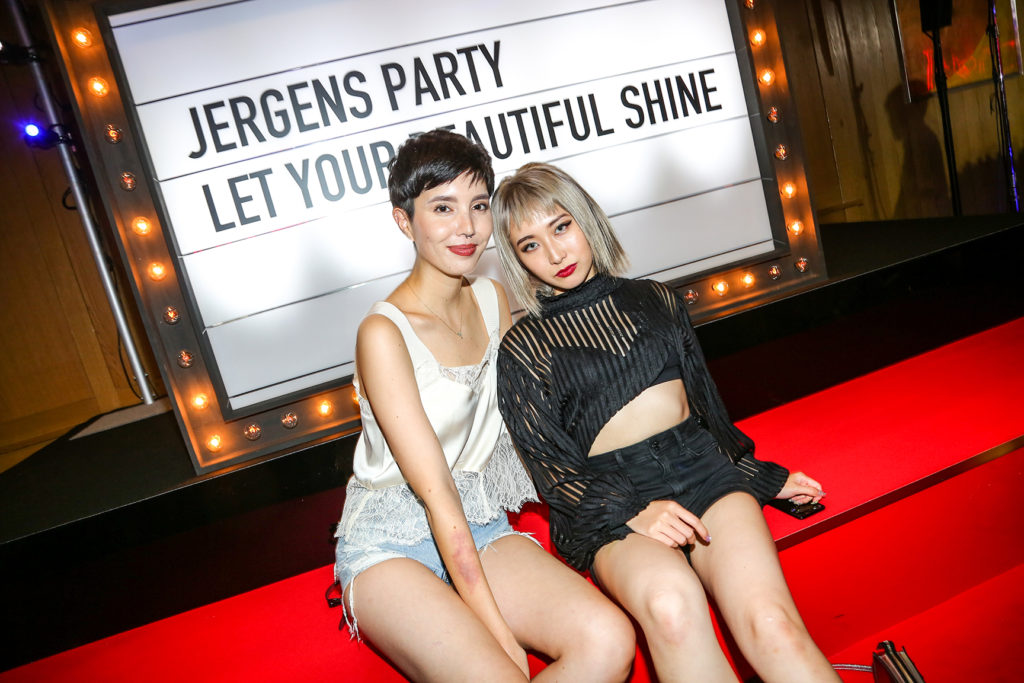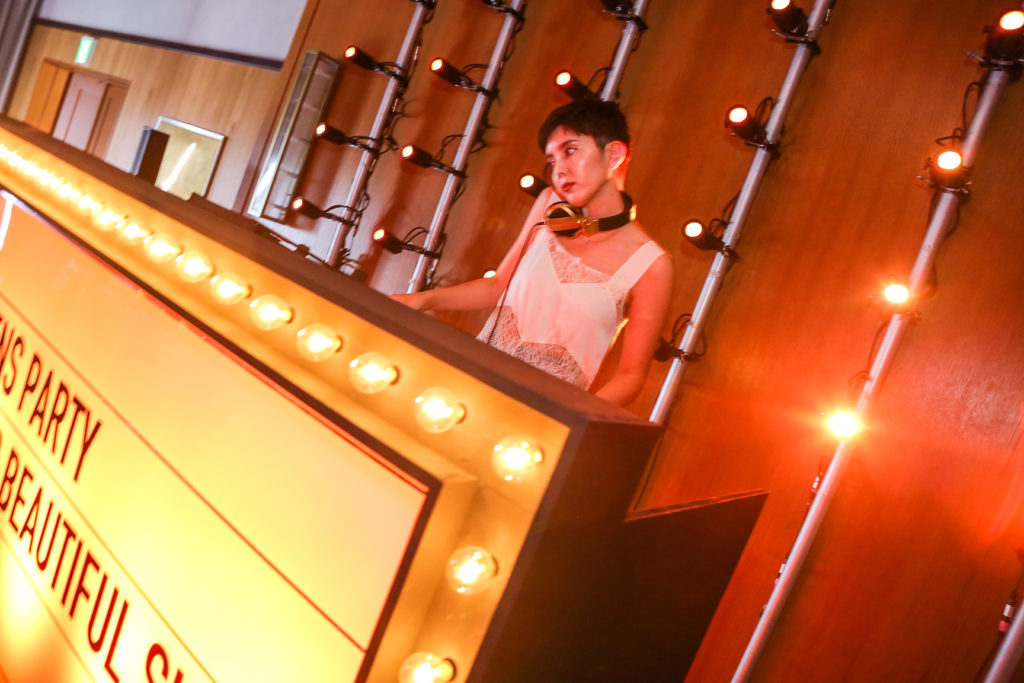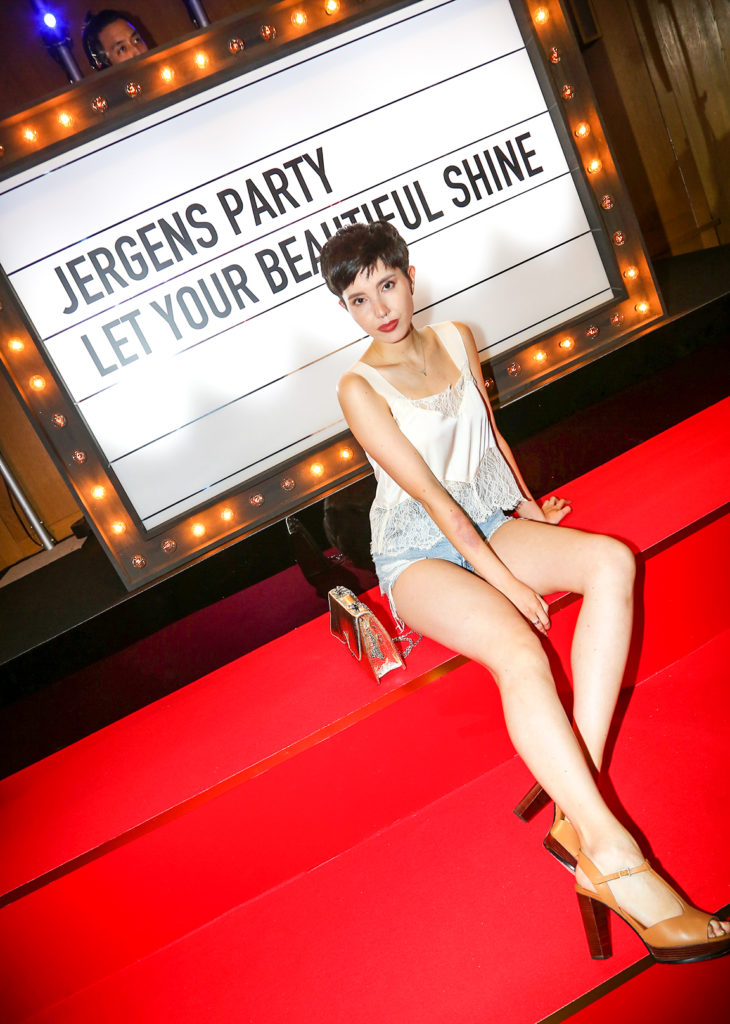 I love being a part of launch parties for my favorite American brands! JERGENS finally had their official launch in Japan at the end of the month at TRUNK Hotel. I had the pleasure of helping with the PR, and also translating for the media presentation and DJing during the reception party. I've been using the JERGENS brand pretty much all my life, so this was a very memorable event for me. This time, they released 3 different lotions made exclusively for the Japanese market – the bottles are smaller and the scents are catered for Japanese comsumers. It was also a pleasure to meet the Senior Director and Associate Directors Lisa and Rebecca. Thank you so much for having me!
アメリカ発のブランドの日本ローンチイベントに参加できるのは本当に光栄なことです。ジャーゲンズローションブランドは子供の頃から愛用しているので、TRUNK Hotelで開催されたローンチパーティーでPR、DJ、通訳として参加でき、本当に嬉しかったです。今回は、3種類のローションをリリースし、どれも良い香りだし、光を綺麗に反射する「3Dブリリアンステクノロジー」を取り入れているので、ただ肌の乾燥を防ぐのではなく、肌をより美しく見せることを追求している商品です。シニアディレクターとアソシエートディレクターのレベッカさんとリサさんにお会いすることができ、このイベントを通してジャーゲンズの歴史をもっと知ることができてよかったです。そして、植野有砂さんとEITAさんと共にDJもできて楽しかった!!パーティーに来てくださった皆様にも感謝です。ありがとうございました!
Photos by Koichi Nakazawa & Atsuko Tanaka
BOSS x Michael Jackson Capsule Collection Launch Party @ BOSS Store Omotesando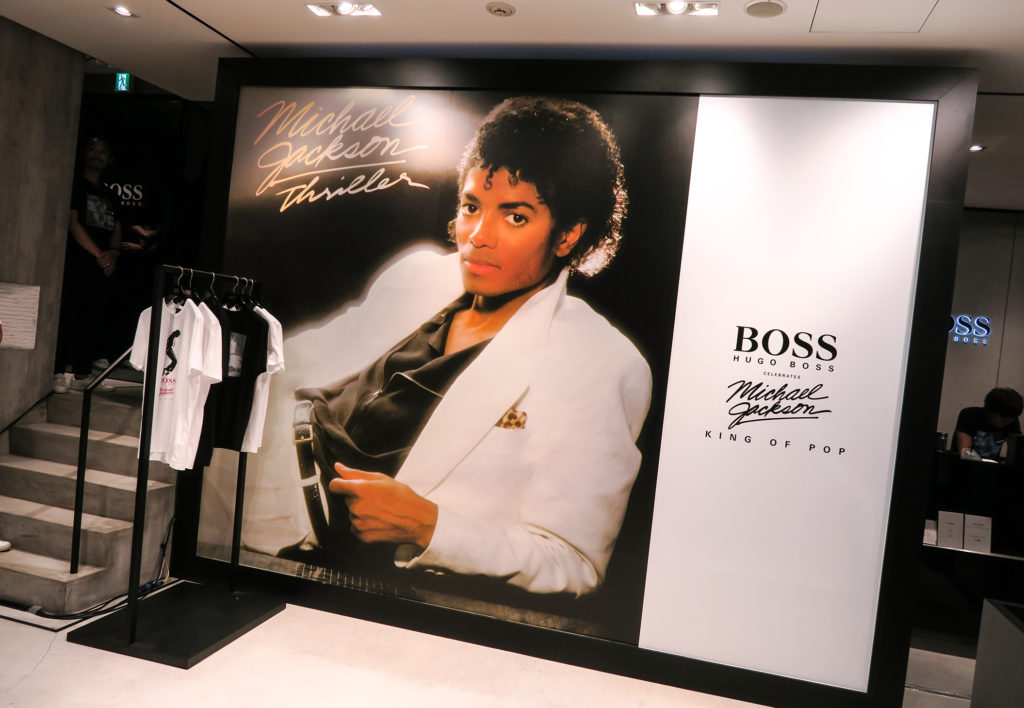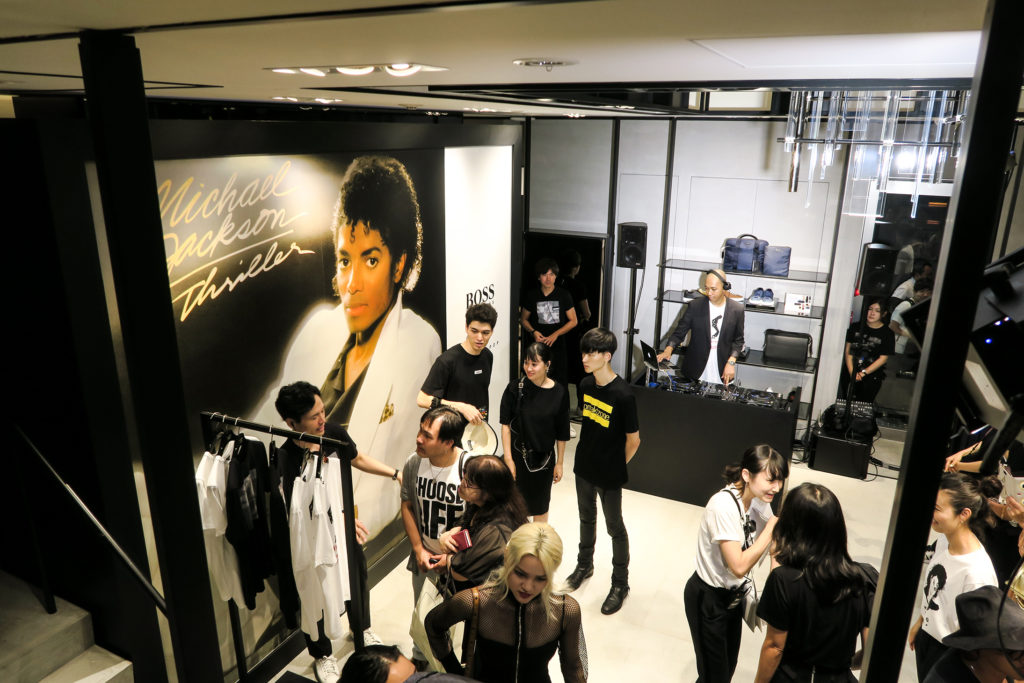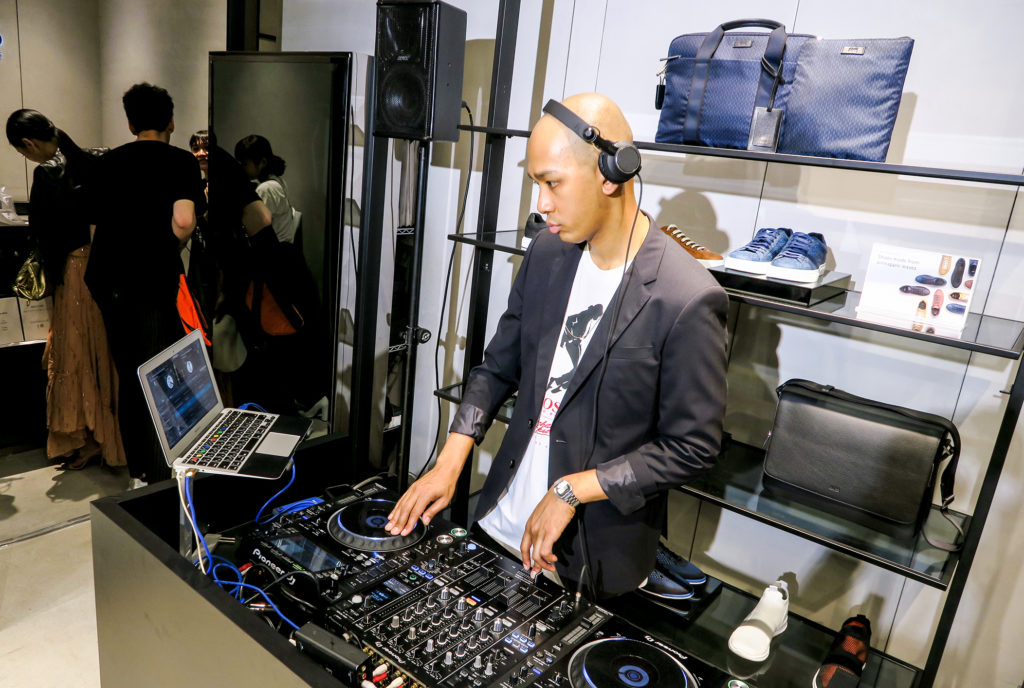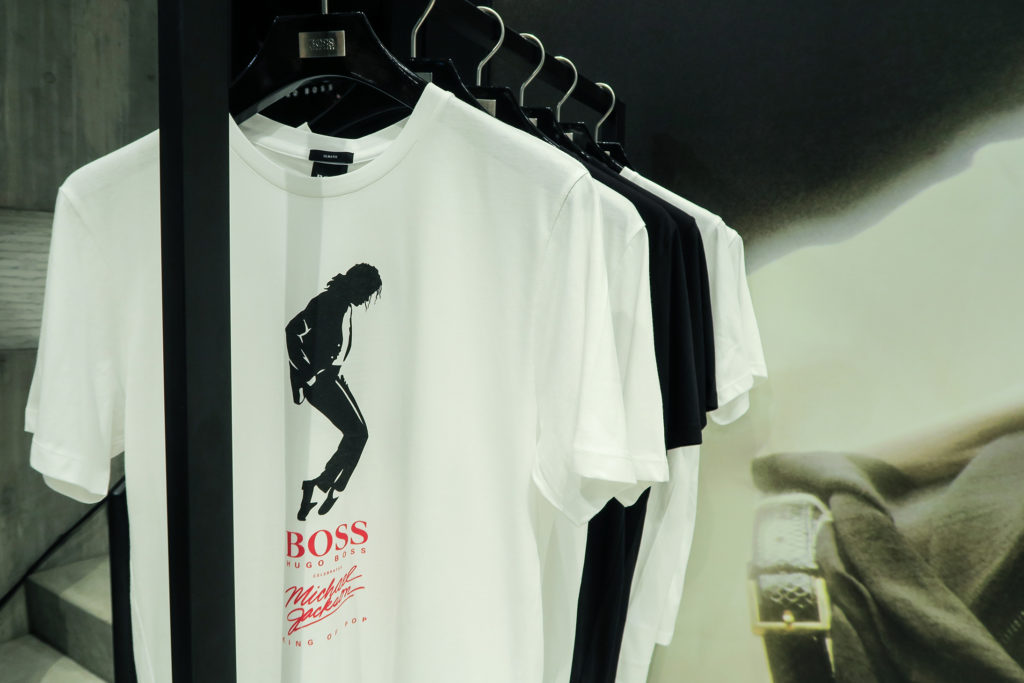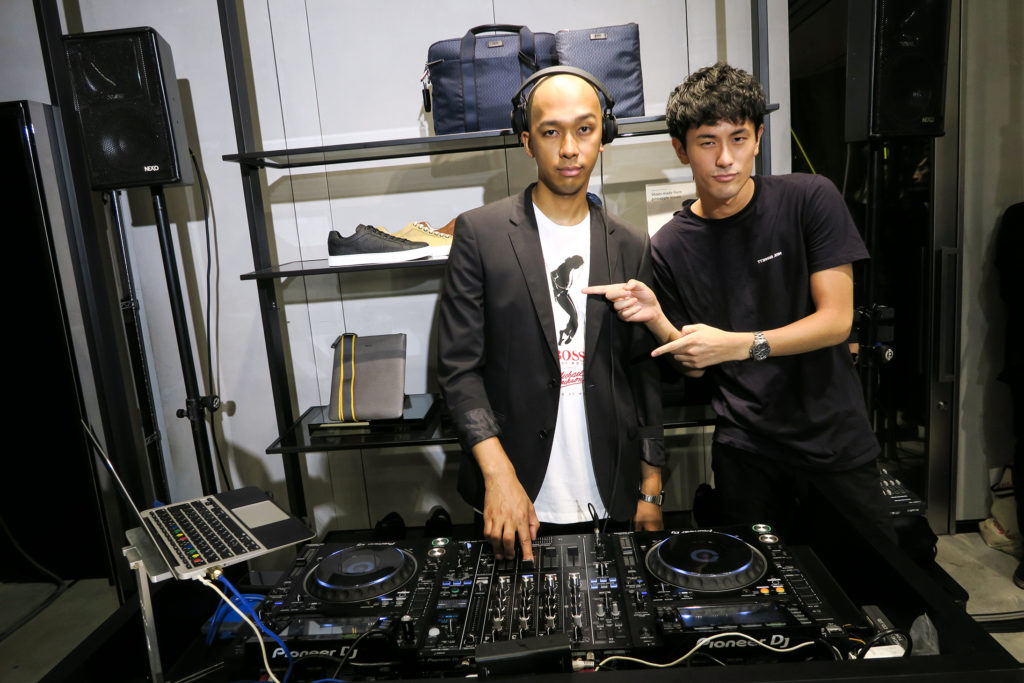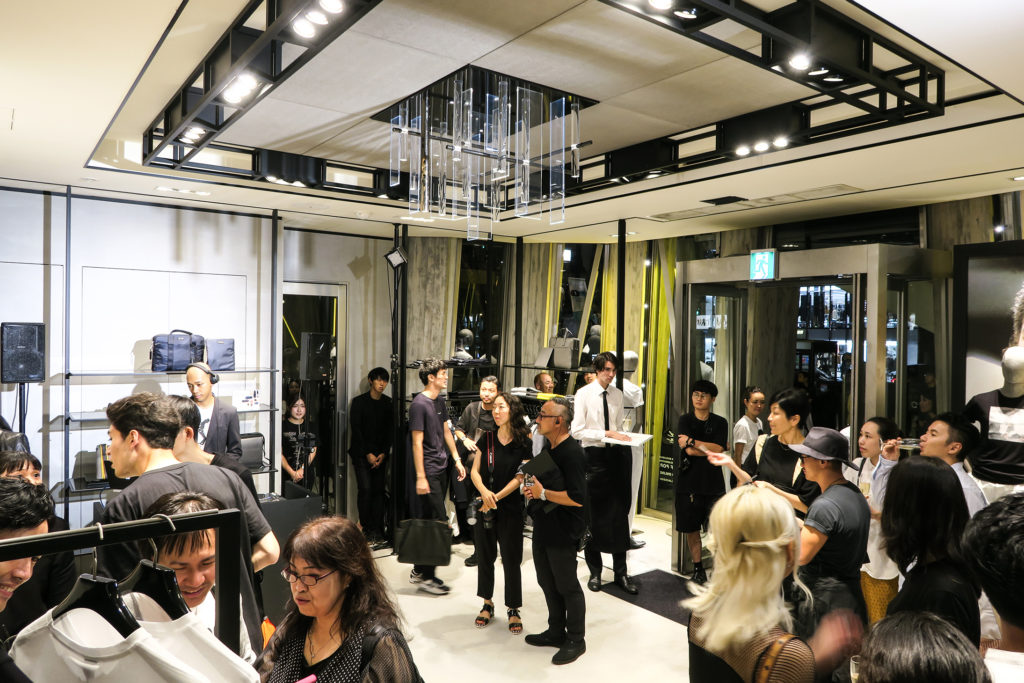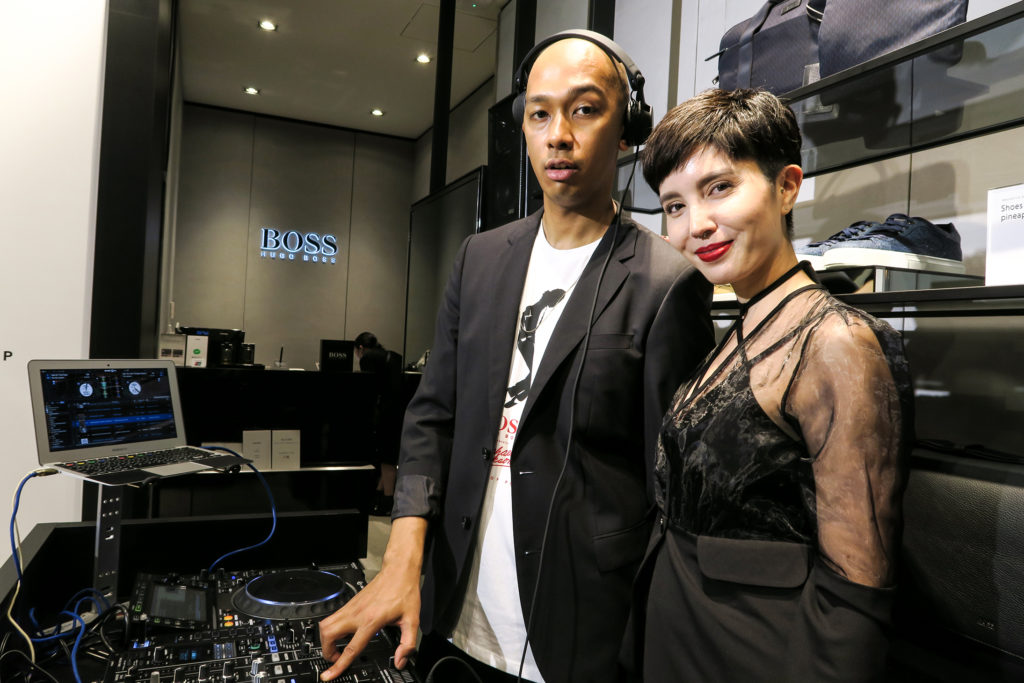 Need I say more? In commemoration of the white suit Michael Jackson wore on his Thriller album cover, BOSS will be launching a capsule collection consisting of a new version of the suit (only 100 sets will be sold worldwide!) and 3 limited edition T-shirt designs. On what would be the night before MJ's 60th birthday, the BOSS store in Omotesando hosted a reception party to showcase the capsule collection with 2 hours of non-stop MJ music by my DJ friend DA BOOK. It was a night to remember for MJ fans based in Tokyo.
8月29日はマイケル・ジャクソンの生誕60年であり、その前日にBOSS x Michael Jacksonのカプセルコレクションのローンチパーティーが開催されました。「Thriller」のアルバムでマイケルが着用している白いスーツはBOSSのもので、新バージョンのスーツを世界で100着、日本では5着のみ販売、そしてオリジナルTシャツ3デザインを日本では各デザイン100着ずつ販売します。BOSS表参道店で開催されたレセプションパーティーでは、友達のDa Bookさんがマイケル・ジャクソン縛りで2時間のDJプレイを披露してくれました。MJファンにはたまらない、思い出に残るようなイベントとなりました。
JIMMY CHOO Star Studs 10th Anniversary Collection Party @ Terrada Warehouse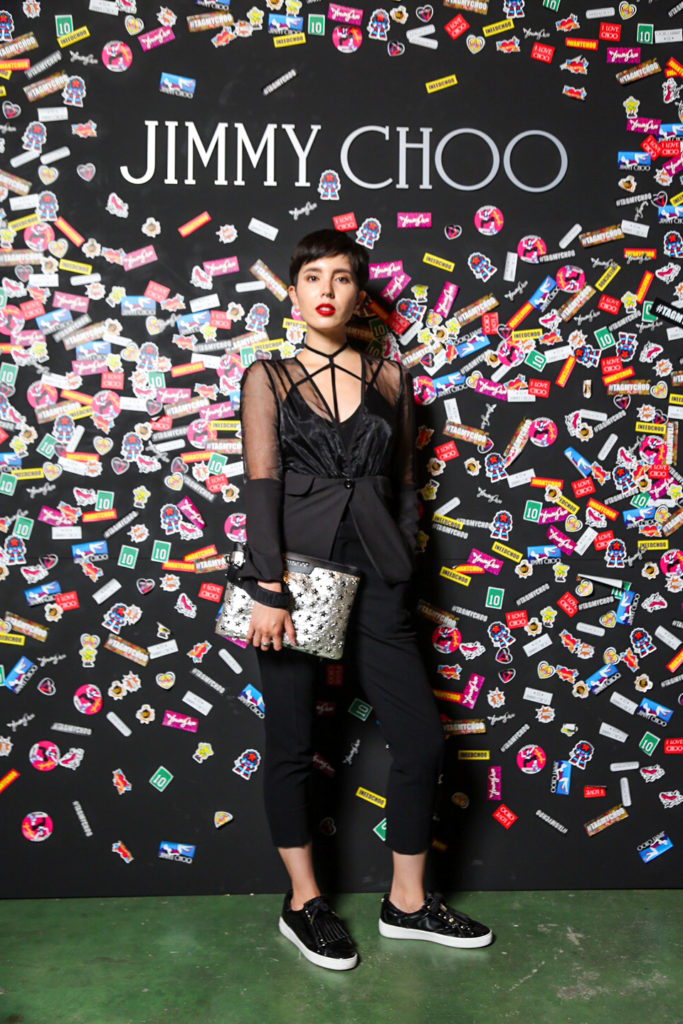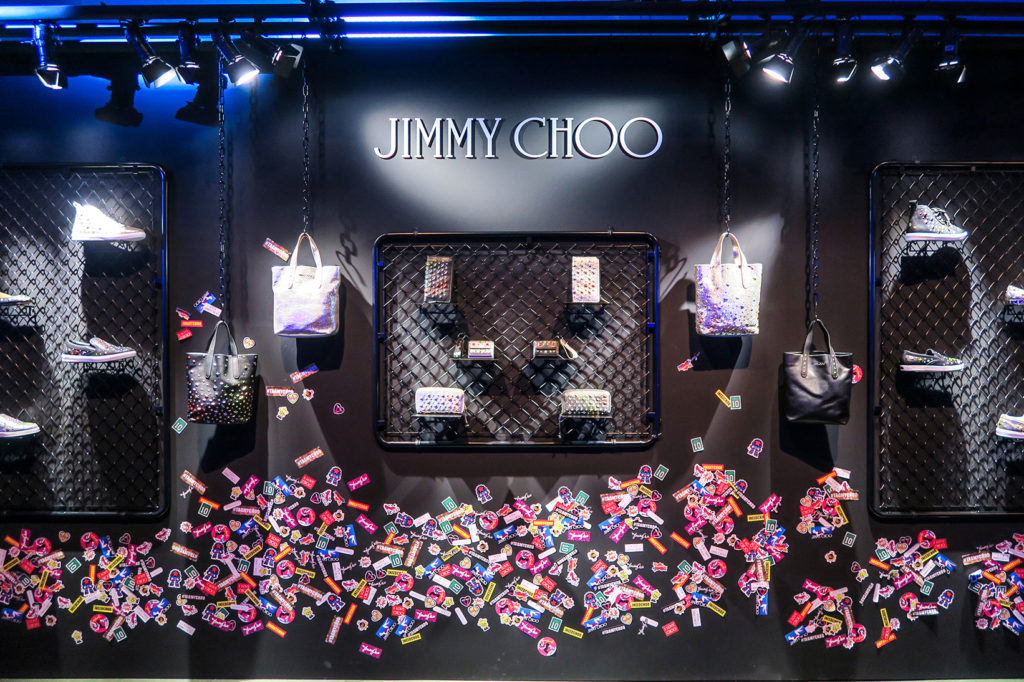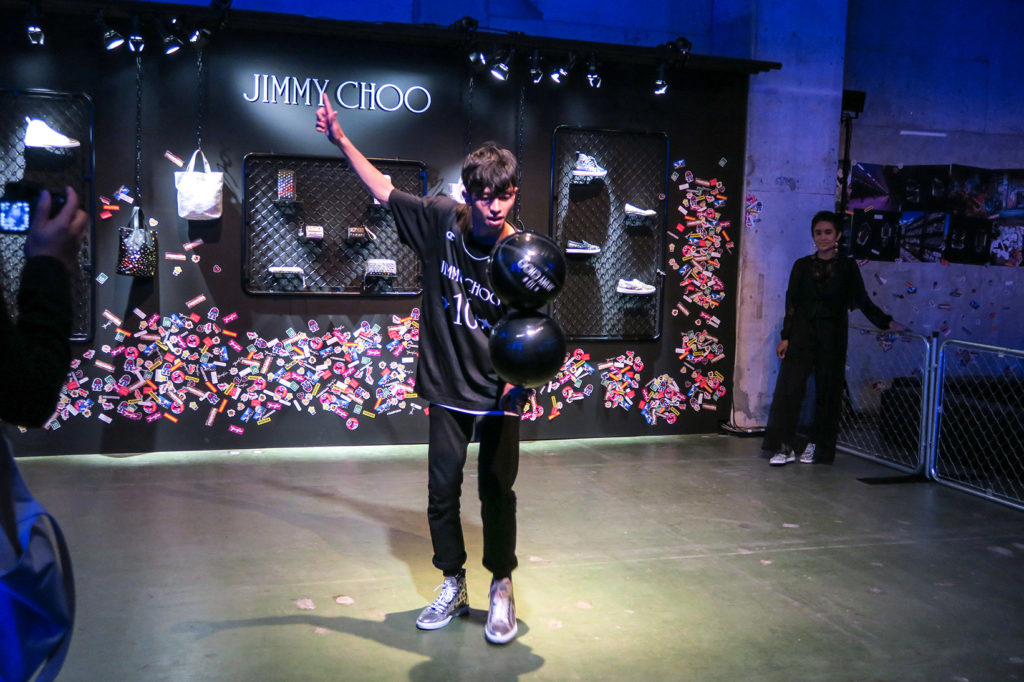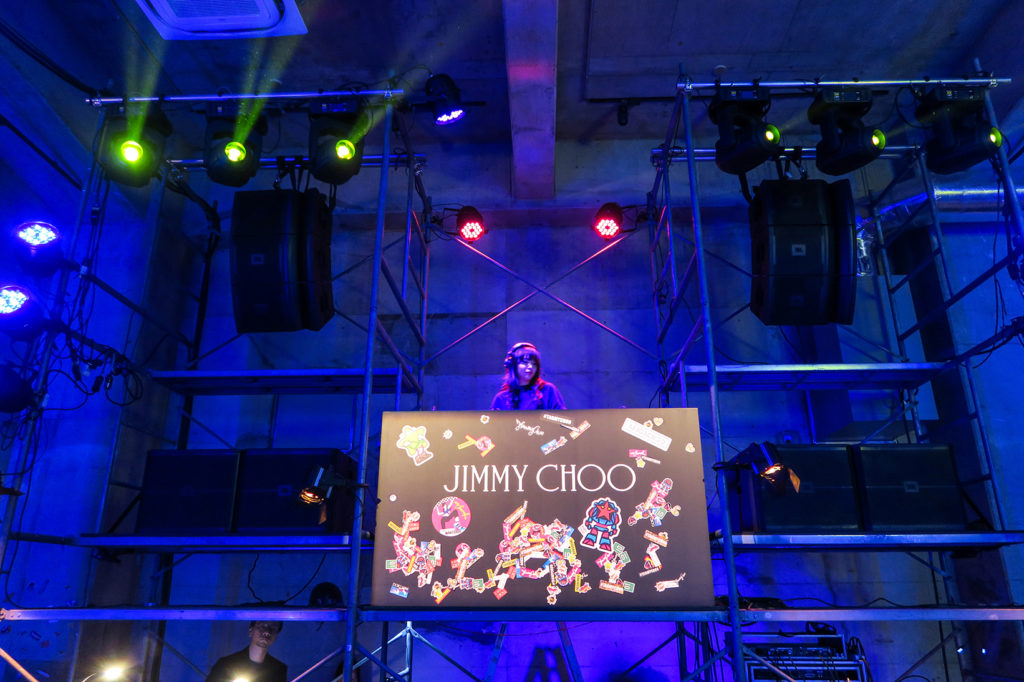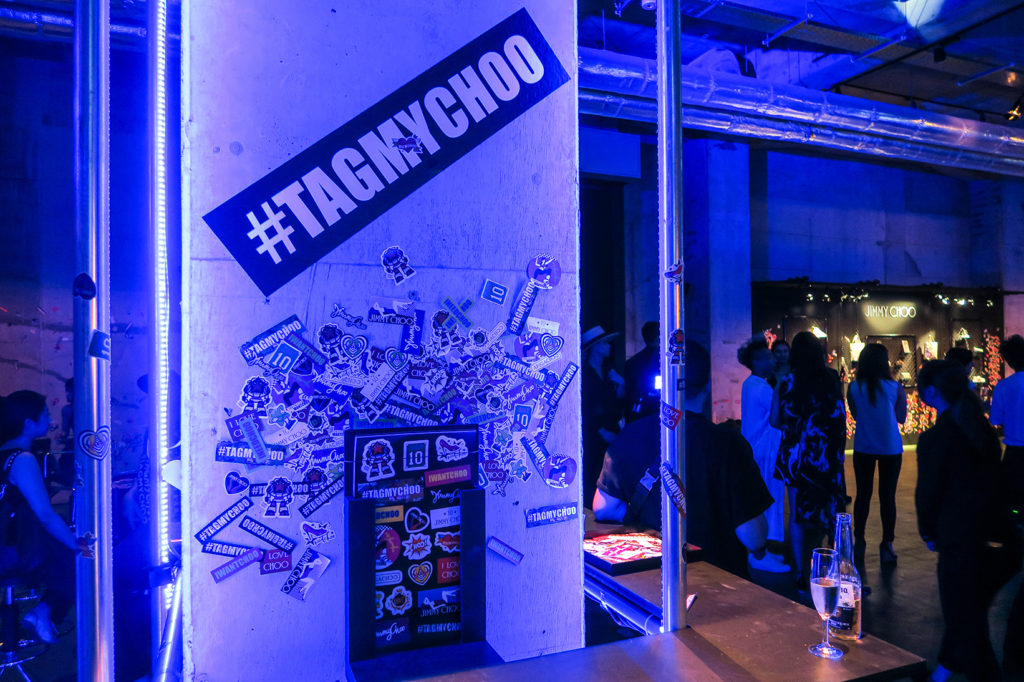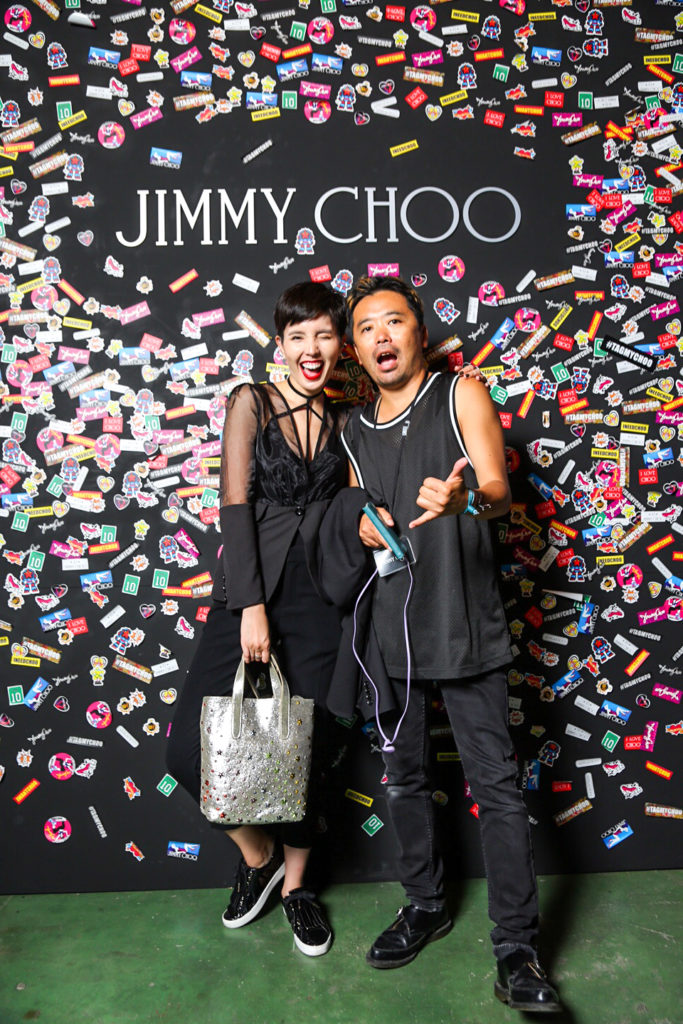 Jimmy Choo just celebrated the 10th anniversary of their Star Studs collection. The vast space at Terrada Warehouse beautifully showcased the collection featuring bags, shoes and other accessories and provided various kinds of entertainment. I especially loved the silver metallic bags, and also the colorful sticker decorations.
Jimmy Chooが今年、スタースタッズコレクション10周年を迎えました。寺田倉庫の広々としたスペースでスタッズコレクションのシューズやバッグ、アクセサリーを展示し、お客さんが楽しめるエンターテインメントも多数用意していました。私はシルバーのバッグがお気に入り!ステッカーのデコレーションも可愛かったです。
photos by Koichi Nakazawa
Incoco Tokyo Opening Reception Party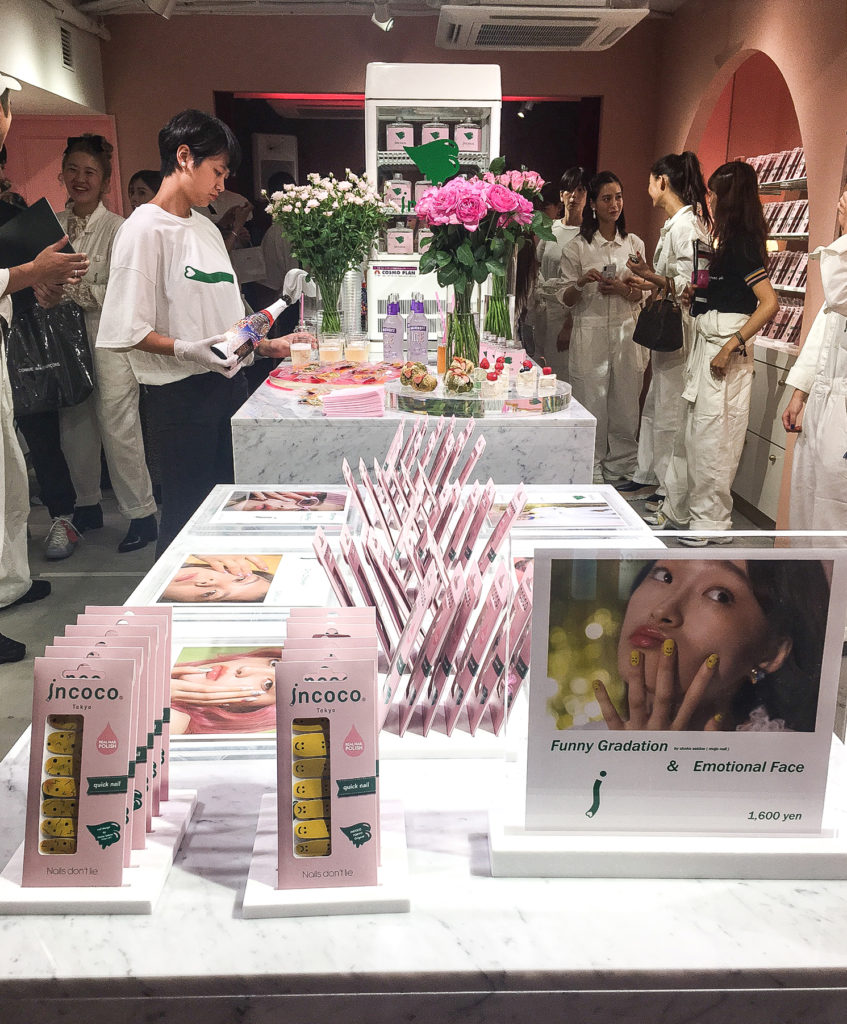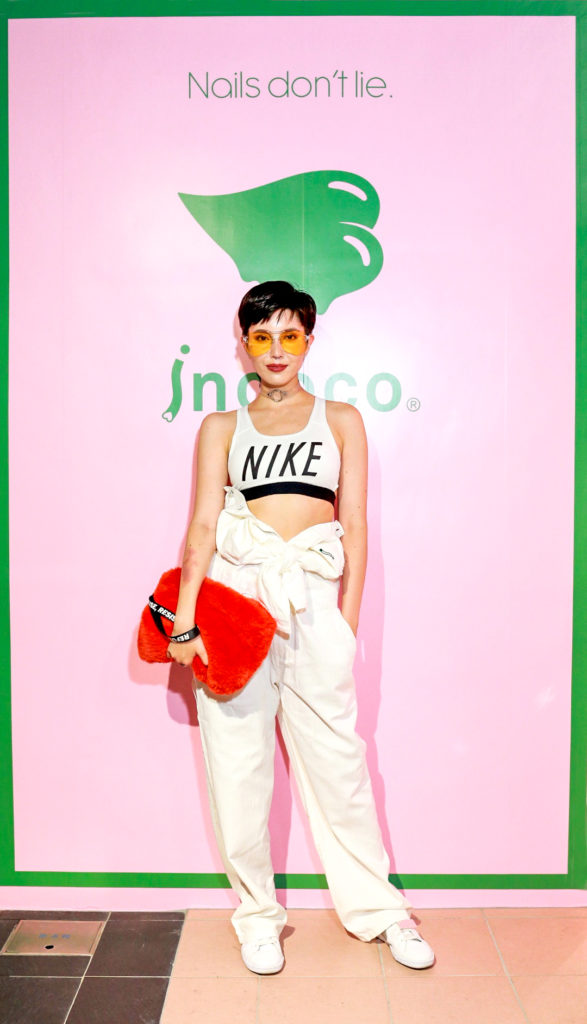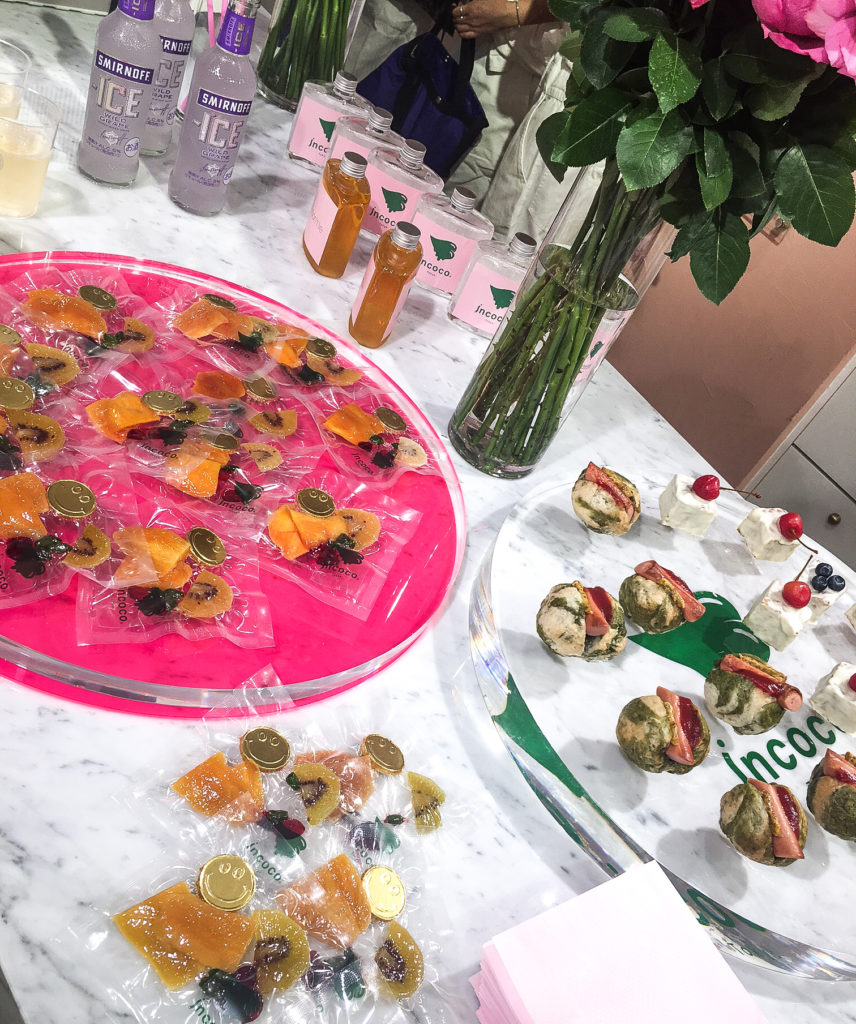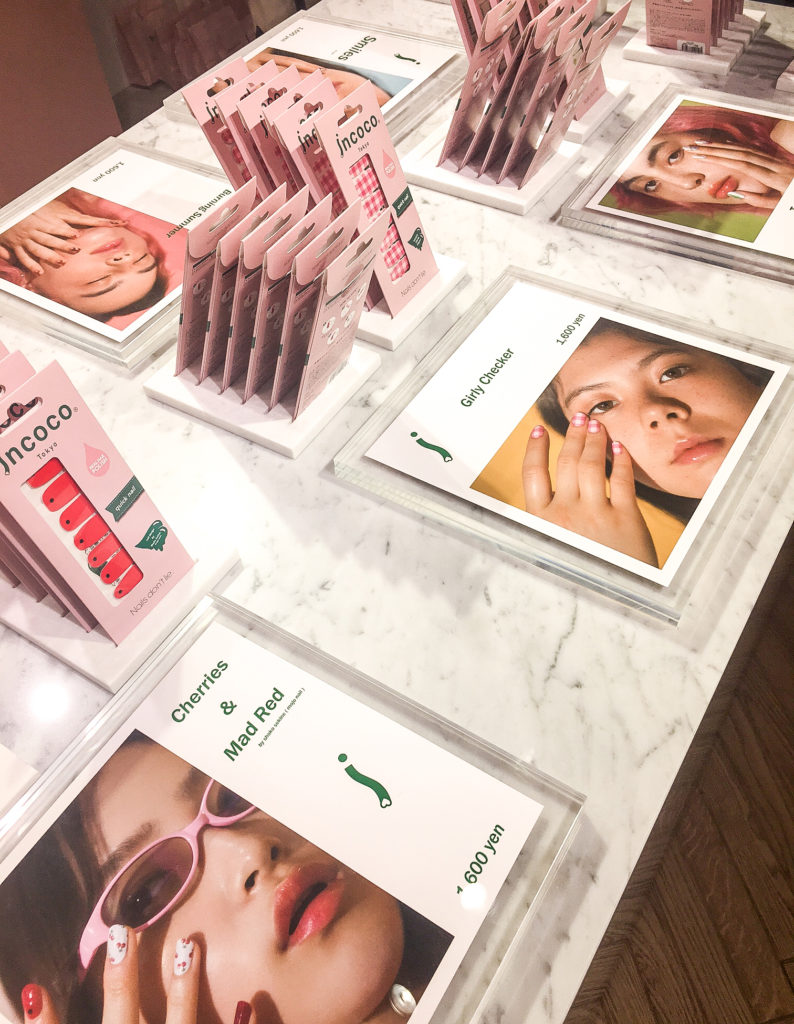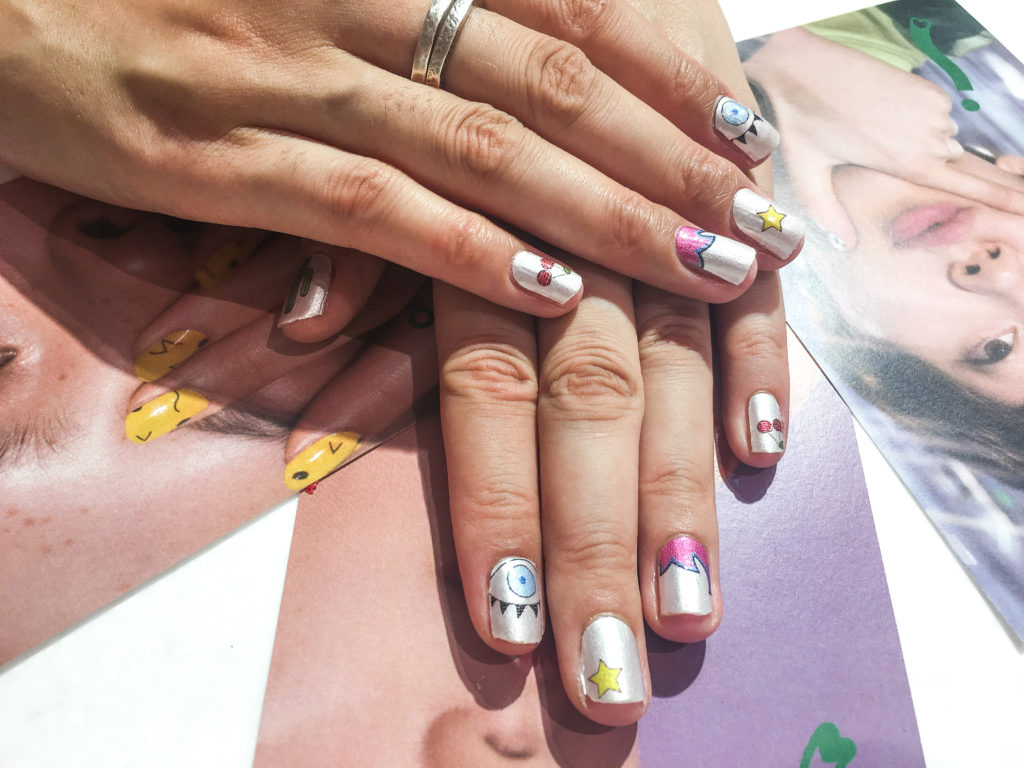 I've actually been a huge fan of Incoco Tokyo's nail stickers. I try my best to at least have a basic manicure done on my nails at all times, but sometimes, manicures can be such a hassle (I mean the wait time for them to dry seems neverending) and gel nails can be quite costly. Well, Incoco Tokyo's nail stickers will solve those problems because 1) they are extremely easy to apply, 2) they can be removed easily with nail polish remover, and 3) they come in so many different designs. Their opening reception party in Omotesando had a nail booth where you could choose a design and have them applied in no time at all. DJ Yuka Mizuhara and Una + Matcha provided the entertainment for the night, and many of the guests arrived in the special white all-in-one, which I decided to style with my NIKE sports bra and sneakers, and some colorful yet minimal accessories. Such a cute party!
私は結構前からIncoco Tokyoのネールシールを使っているんですけど、表参道のローンチパーティーで新しいコレクションを一足先に試すことができて嬉しかったです!マニキュアが面倒なときは、Incoco Tokyoのネイルシールが本当に便利で、しかもデザインやカラーが豊富!マニキュアみたいに乾くのを待つことはなく、レムーバーですんなり落ちます。パーティーでは水原佑果ちゃんとUNA + MATCHAがDJし、ゲストはIncoco Tokyo限定の白いオールインワンを着用してたので、とても華やかなパーティーとなりました。すごくかわいいパーティーで楽しかった!
NIKE KICKS LOUNGE Party with Special Performance by RIRI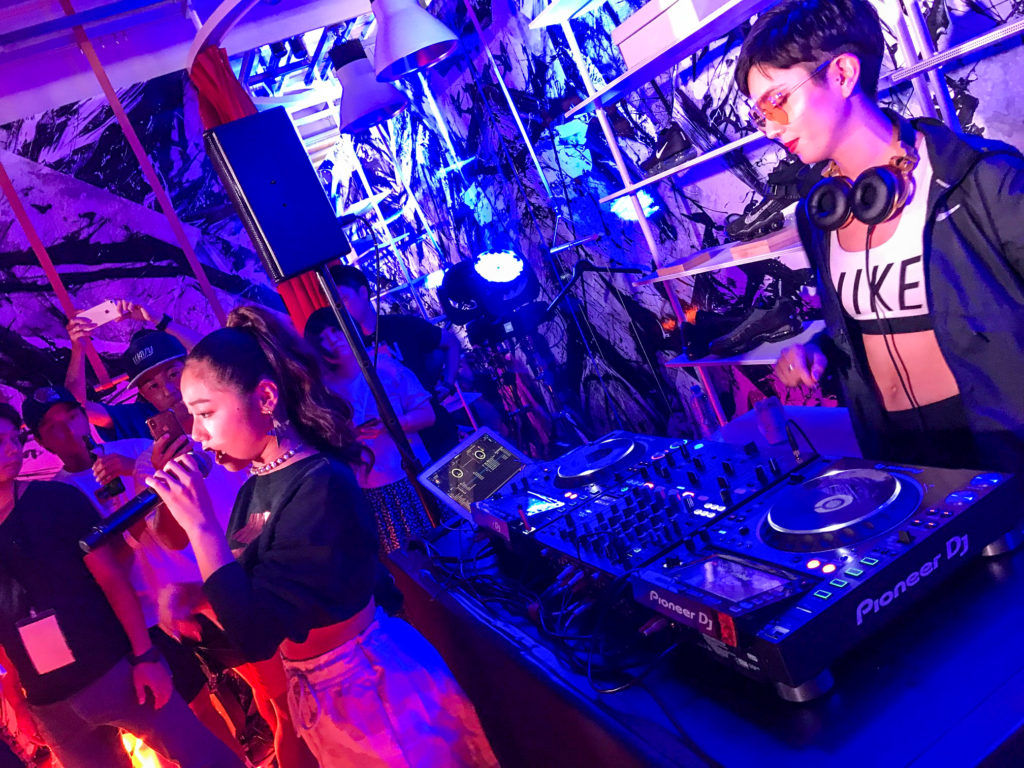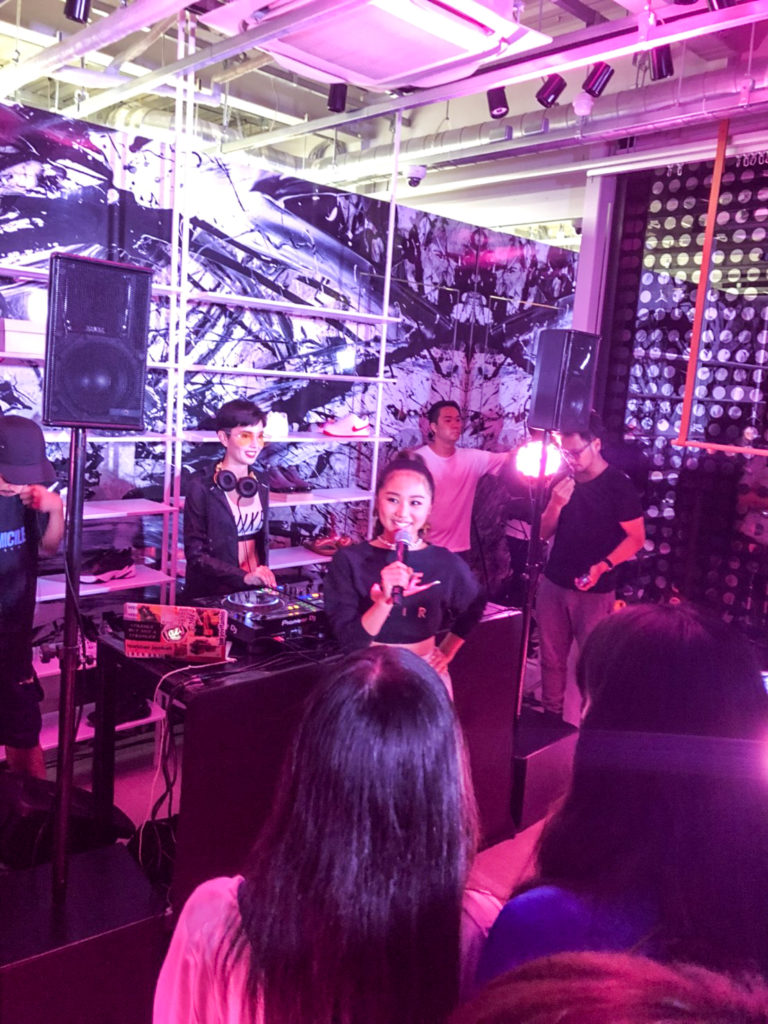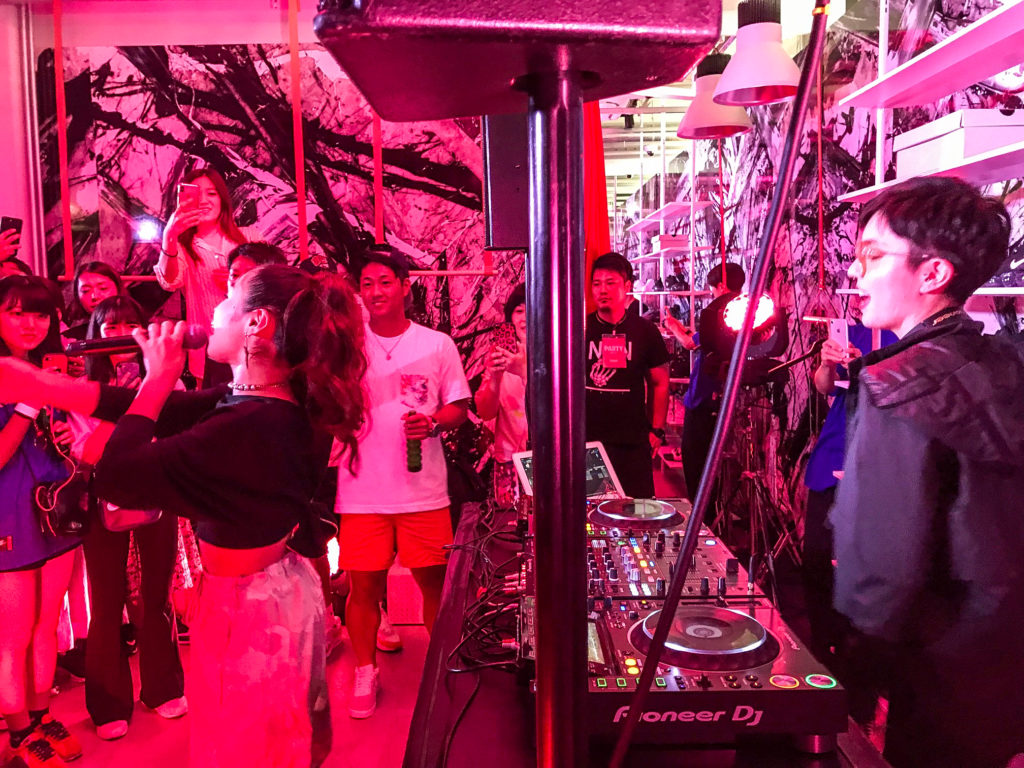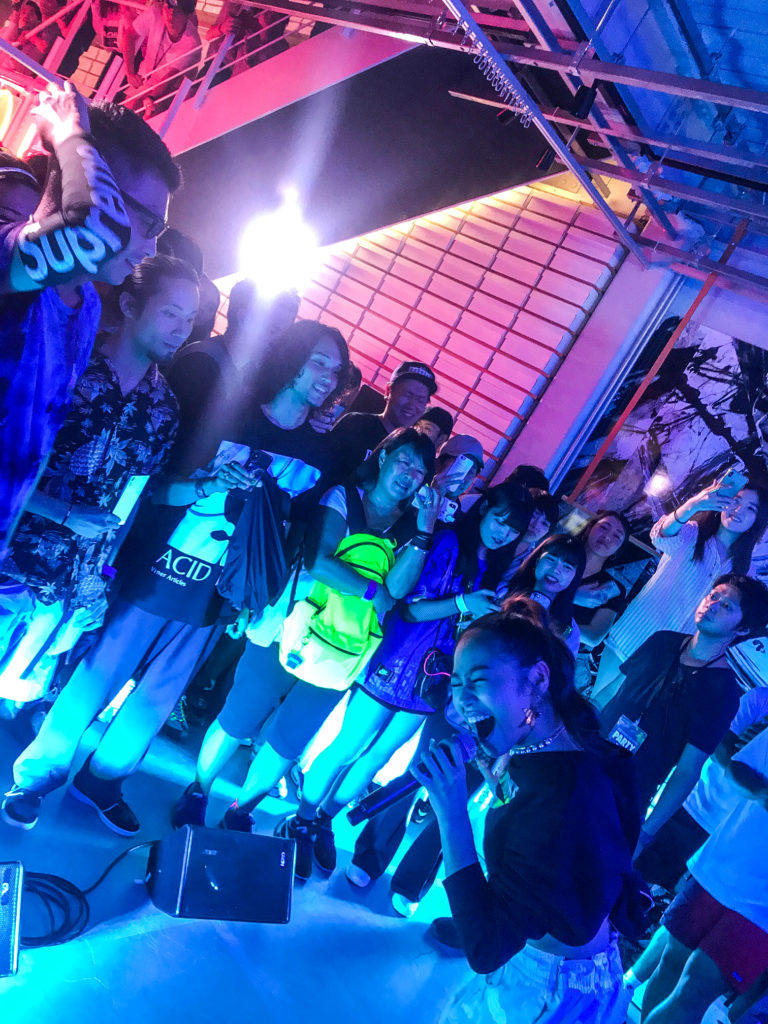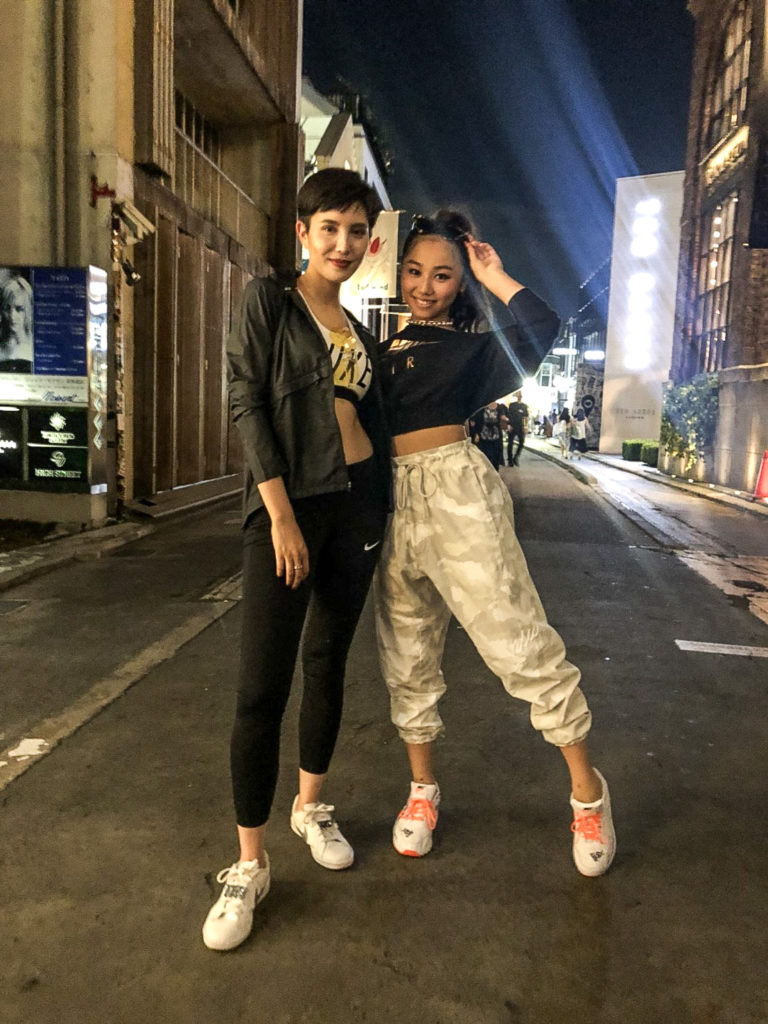 Apologies for the iPhone-quality photos for this event, but hopefully you can get the gist of how much energy there was at the NIKE KICKS LOUNGE that night during RIRI's performance. She performed 5 of her hit songs, including her latest single "Maybe One Day" and her Japan official cover of ZEDD's "Stay." It was so awesome getting to perform so close to the audience, seeing them getting into the music and dancing with us. Even though this is my third time performing with her as her backup DJ, I'm always in awe of her voice and the way she commands the stage every time. Many thanks to RIRI and the NIKE team for having me!
表参道のNIKE KICKS LOUNGEでRIRIちゃんのDJをやらせていただきました!今までRIRIちゃんとは音楽フェスでのパフォーマンスがメインだったので、このようなレセプションパーティーで彼女のDJをするのは初めてでした。そして、RIRIちゃんの圧倒的なパフォーマンスに対して、お客さんのエネルギーは半端なかった!みんなに楽しんでいただけて嬉しかったです。RIRIちゃん&NIKEチーム、本当にありがとうございました!
Thanks for reading and stay tuned for more party updates!!