Happy Moët holidays! Luxury champagne brand Moët Chandon hosted a fabulous Christmas party last week at Tokyo Midtown in Roppongi, bringing together a variety of people to enjoy one of the most celebrated beverages around the world. This is the third Moët party I've been to this year, and theirs never disappoints. Asking guests to abide by dress code "red," the combination of holiday gold sparkle and lush red created the picture-perfect party ambience. I got together with 4 of my fellow Cosmo girls to enjoy some pre-holiday cheer.
ハッピー・モエ・ホリデー!ラグジュアリーシャンパンブランド、モエ・シャンドンが先週素敵なクリスマスマルシェを東京ミッドタウンで開催し、沢山の方々が美味しいシャンパンを楽しむことができました。今回のモエのパーティーは今年で3つ目で、毎回楽しませていただいてます。このクリスマスパーティーのドレスコードは「ホリデーレッド」だったので、リッチなレッドを着飾っているゲストに、キラキラゴールドの背景が程よいコントラストとなり、写真映えするパーティー風景満載でした。そして、お洒落なコスモガール4人とも久々にパーティーができ、モエ・シャンドンを片手にクリスマス気分で盛り上がりました!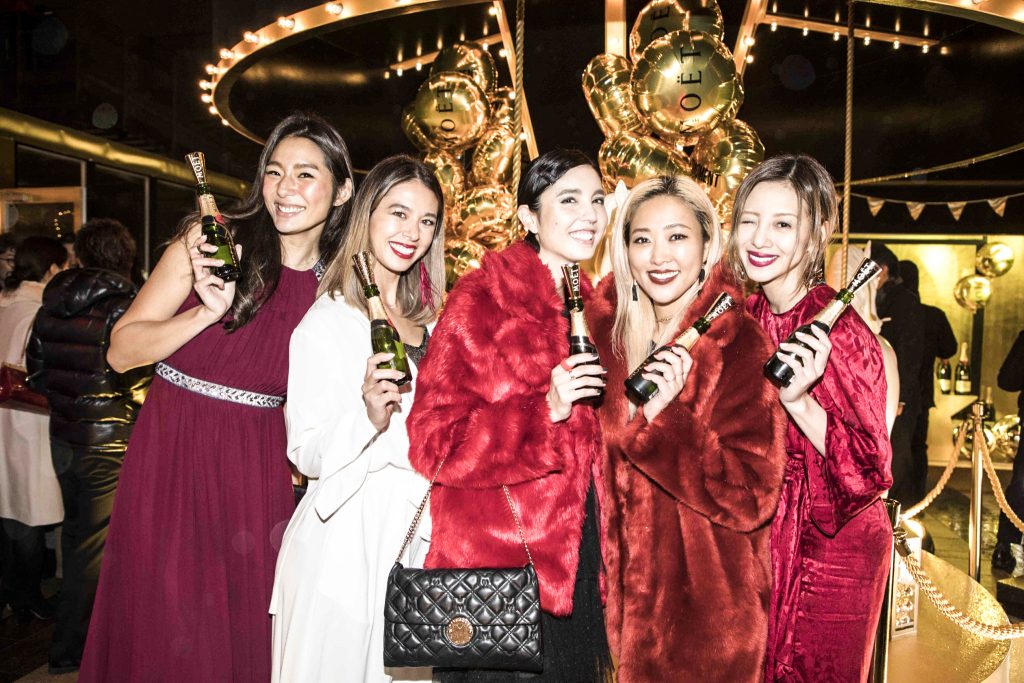 (Pictured from left to right: Moeko Fukuda, Justine Kurihara, myself, Tigarah, and Coco Kinoshita.)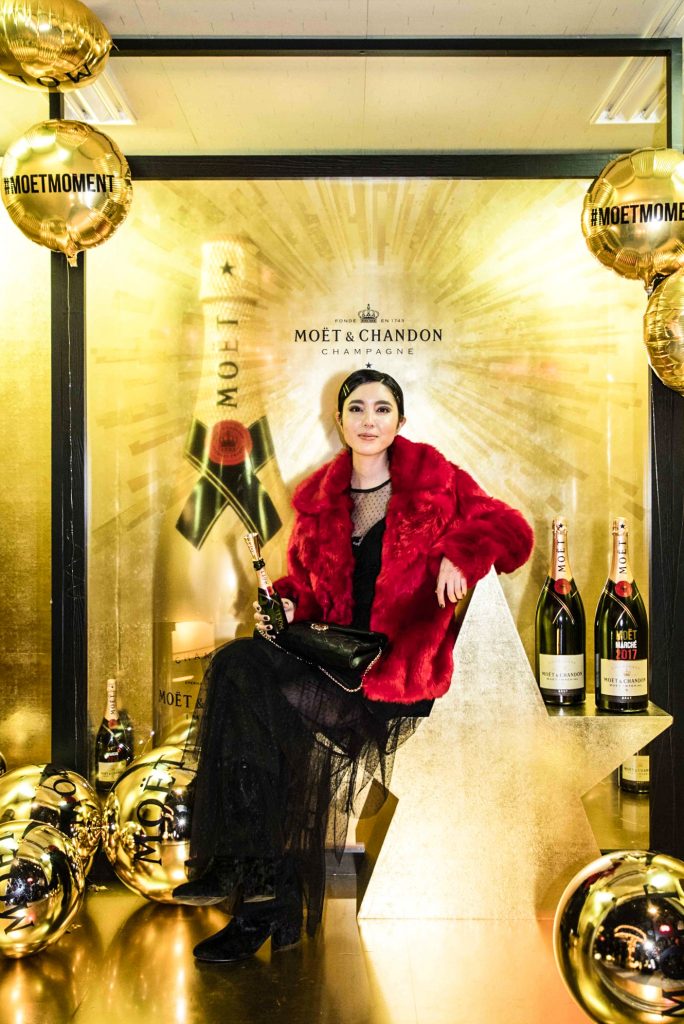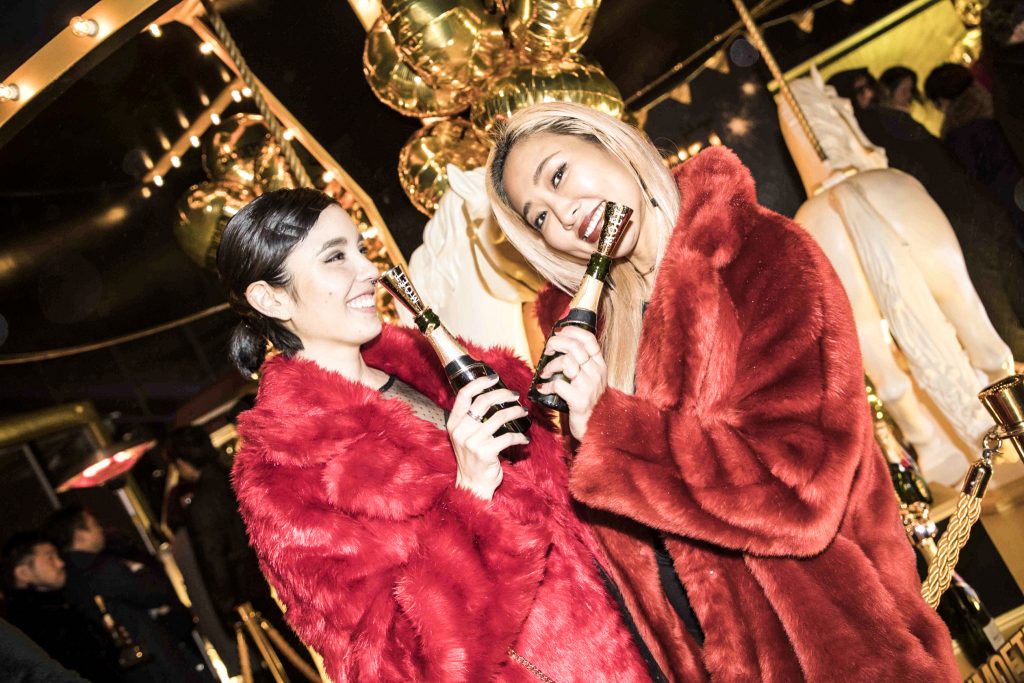 The Red Coat
Remember my outfit post where I mentioned I selected a red faux fur coat for a specific party? Well, this was it! I thought a fluffy, voluminous red coat would make a bigger fashion statement at a fancy Moët Chandon party than just a red dress. And this beautiful lace & layered tulle maxi dress from Bershka was more than suitable for the party, and I felt like a princess wearing it with the coat. For the rest of my look, I kept the hair and makeup pretty simple with a slicked-back ponytail, a subtle smokey-eye and a beige lip color.
とあるパーティーのためにセレクトした赤いコートの話、覚えてますか?この記事でつぶやいた例のコートは、このパーティーのためだったんです!赤いドレスより、ボリュームのあるアウターの方が存在感ありそうだなと思いました。ベルシュカレイヤーされたチュールとレースのマキシドレスと合わせて、高級感溢れるパーティーにぴったりなコーデで、お姫様気分!服装とはコントラストに、ヘアメイクは割とシンプルに仕上げました。髪型はポニーテールにし、スモーキーアイとベージュのリップをチョイスしました。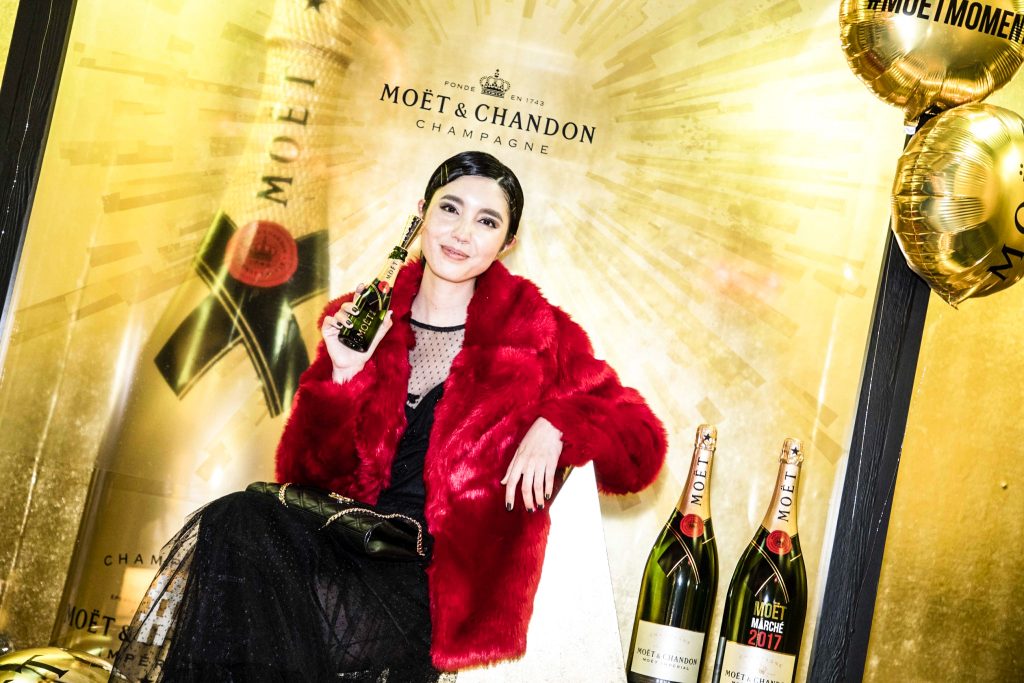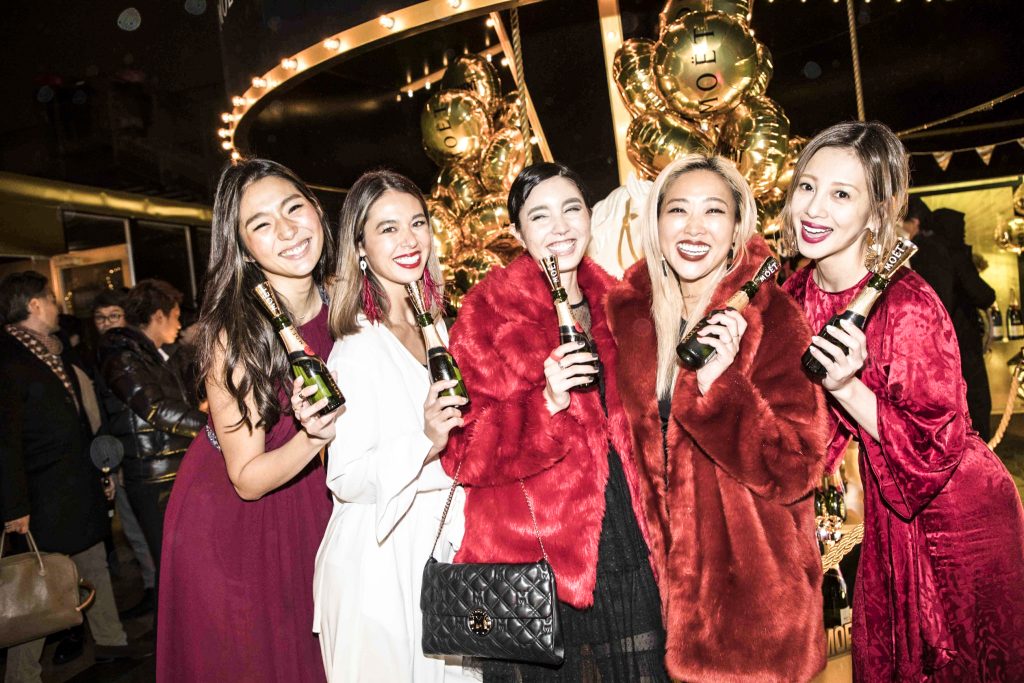 An Interview with Cosmopolitan Japan
Cosmopolitan Japan wrote a fantastic article about the party, with an interview of each of the Cosmo girls in attendance. If you can read Japanese, please check out the article on Cosmopolitan Japan here. I talked about my plans for Christmas and the New Year with the approaching holiday season. I would ideally like to spend Christmas with my family back home in California, but because I have work scheduled that day, I decided to stay in Tokyo and hopefully spend it with some close friends instead. I definitely want to kick things off for the New Year though – maybe a hotel party with my close girlfriends, who knows? Either way, I'm so excited for the festivities to come❤️
そして、今回もコスモポリタンジャパンがパーティーの様子や、コスモガールのインタビューを記事にまとめました!興味のある方は是非こちらでチェックして下さい。皆さんはクリスマスやお正月、どう過ごしますか?ホリデーシーズンが楽しみです❤️
Wearing Forever 21 coat, Bershka dress, Public Desire boots (in khaki), Metrocity bag