I don't think I'm the only one out there, but I tend to dress according to my mood each day. Some days I'll wear the most casual outfit, T-shirt, jeans & sneakers complete. Other days, my inner girly-girl will crave that lady-like dress with a pair of killer heels. Even though my style is all over the place, I make sure I select pieces that I like and that I can pull off with others that I already own. This time, I wanted to style my outfit around this butterfly messenger bag from Julia Kays.
私だけじゃないかもしれませんが、その日のムードによって着る服を選んでます。たまに思いっきりカジュアルな格好をする日もあれば、他の日はレディーなワンピースにヒールを履きたいと思う日もあります。私のスタイルは幅広いかもしれませんが、既に持っているアイテムに合わせれるものを常に選んでいます。今回はのアウトフィットは、この可愛らしい蝶蝶模様のメッセンジャーバッグとコーディネートしました。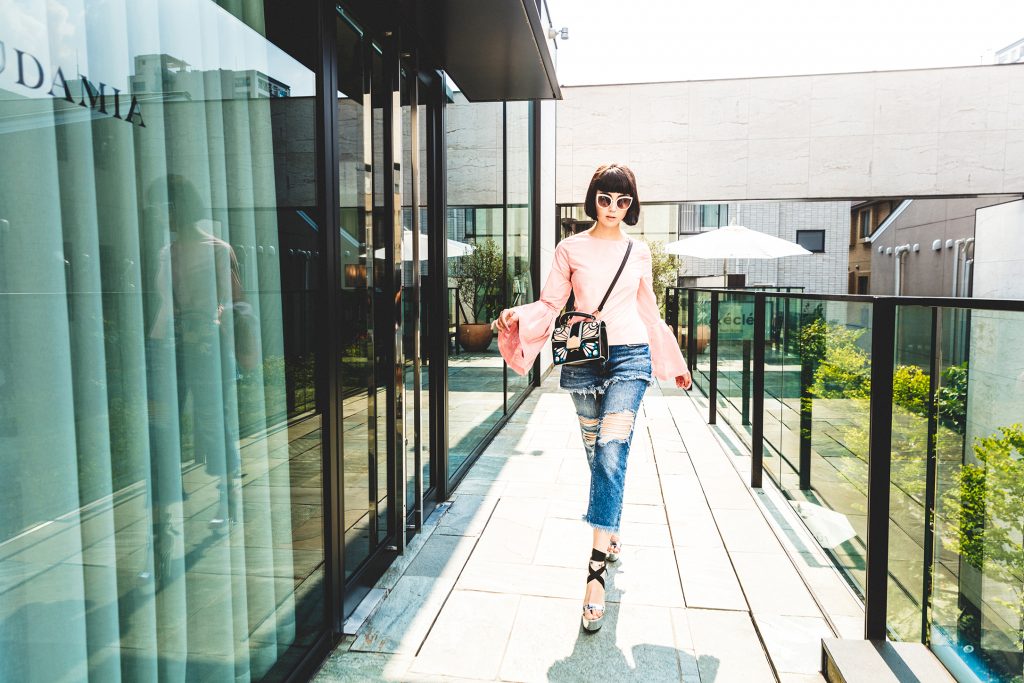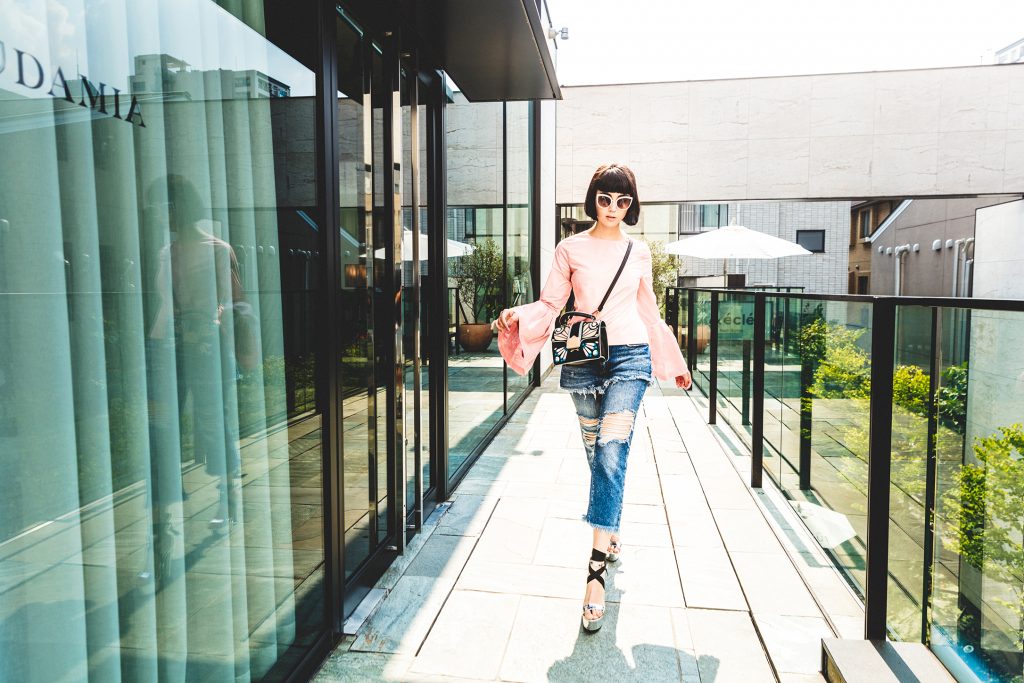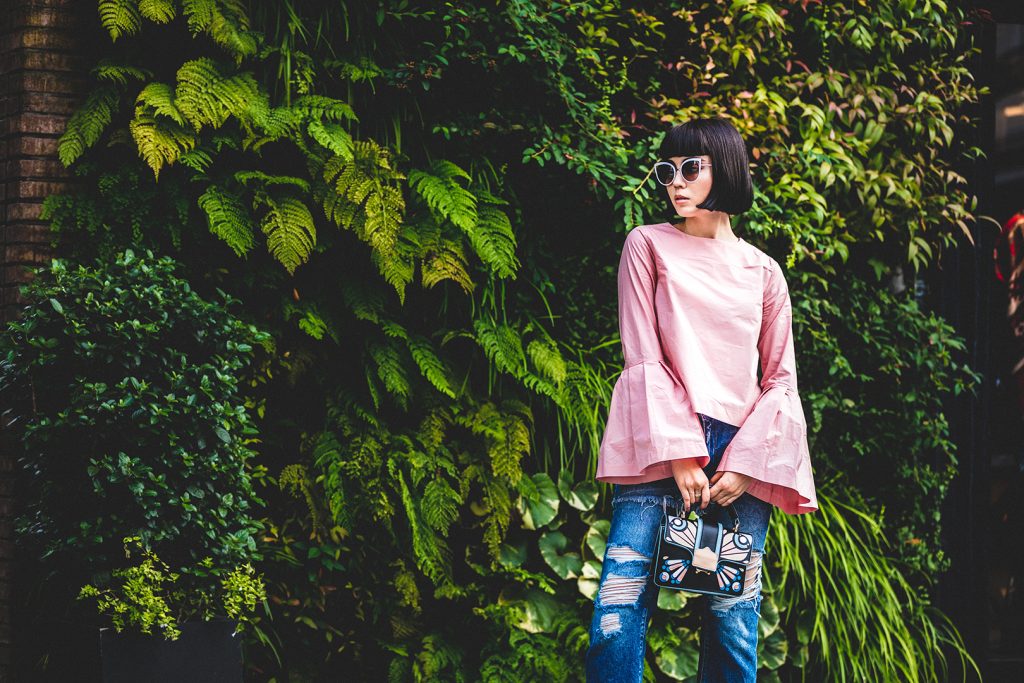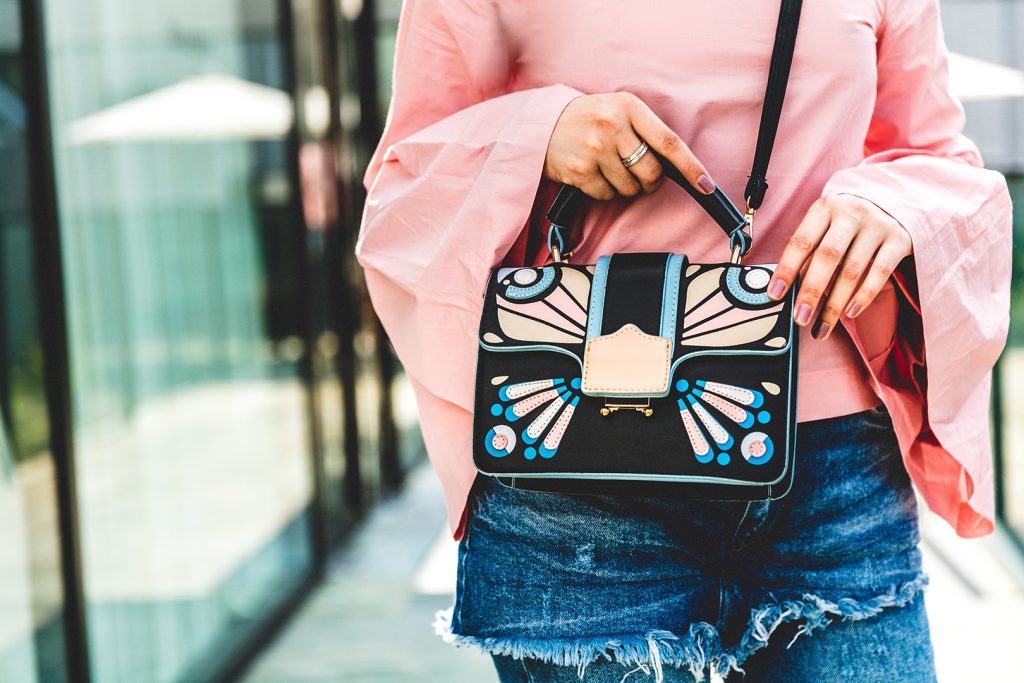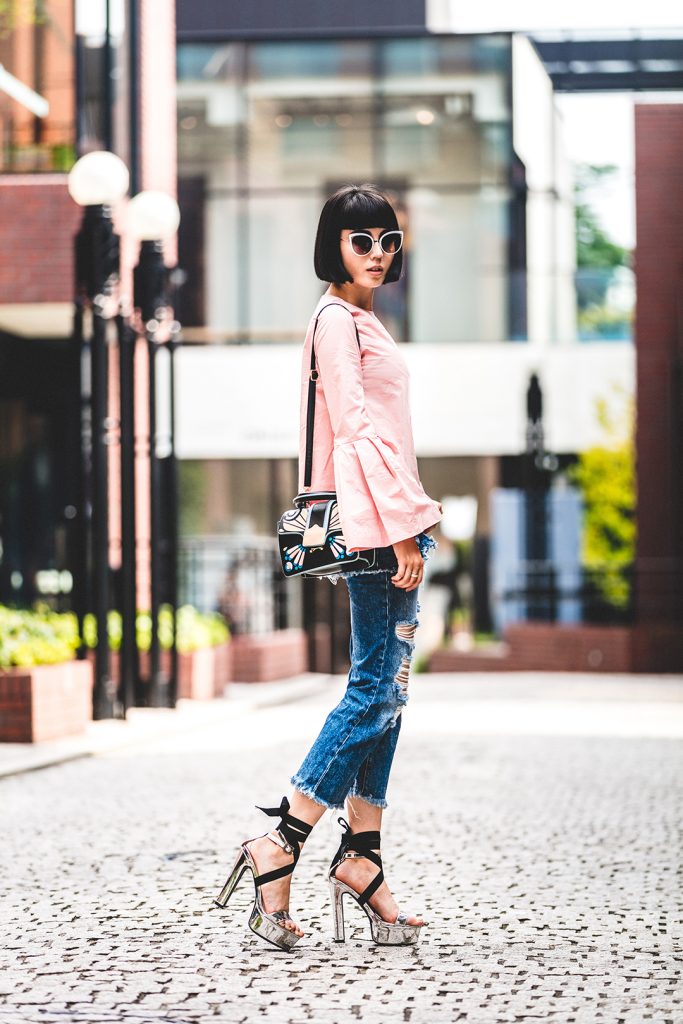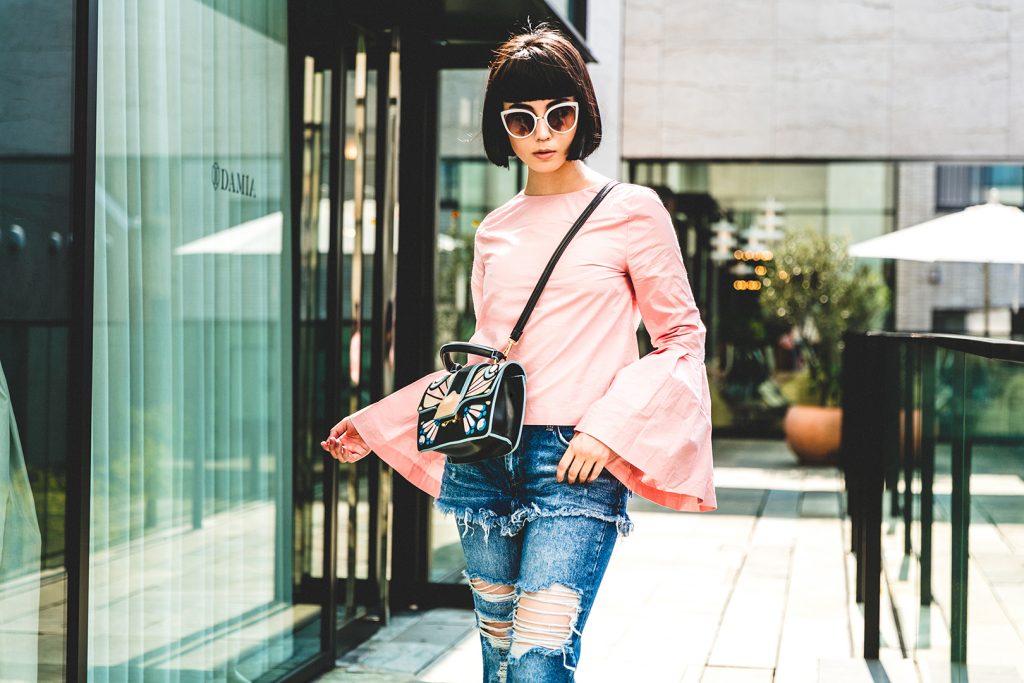 Butterflies have always been a symbol of beauty, which is a quality many of us strive for. Sometimes we tend to forget that it cannot always be seen, that true beauty lies within. And how convenient that a bag like this can serve as a reminder to not judge based on outer beauty. To go along with the pastel pink and blue colors of the butterfly, I chose this flare-sleeved top that I got from Shopbop, slightly reminiscent of the beautiful winged creature. And because I'm all about the metallics this season, these silver heels added the perfect blend of feminine spice.
蝶蝶は美のシンボルでもあり、それを求める人も多いでしょう。でも、美はいつも外見だけではないことを忘れがちだと思います。本当の美しさは目では見えない内側に存在します。衣類でそれを表すことができるのも良いですよね。このバッグを使うたびに、そのメッセージを思い出させます。蝶蝶柄のパステルピンクやブルーと合わせて、Shopbopでみつけたフレアスリーブのトップスにデニムをチョイスしました。フレアスリーブも蝶蝶っぽくて、上品なシルエット。そして、今季はメタリックにハマっているので、シルバーのレースアップヒールで大人っぽく、シックに仕上げてみました。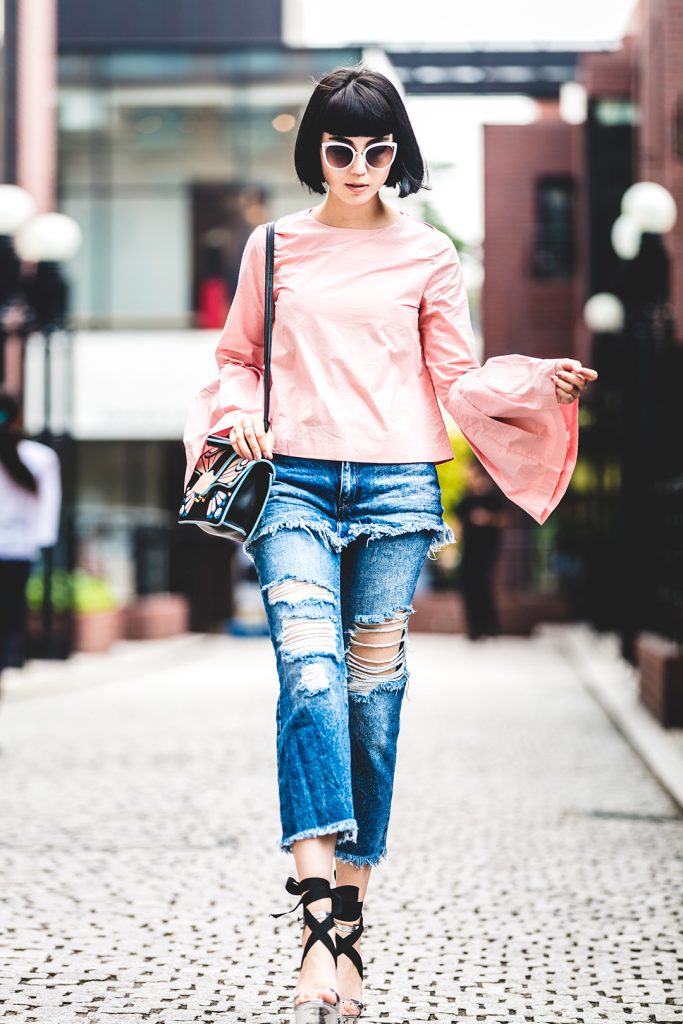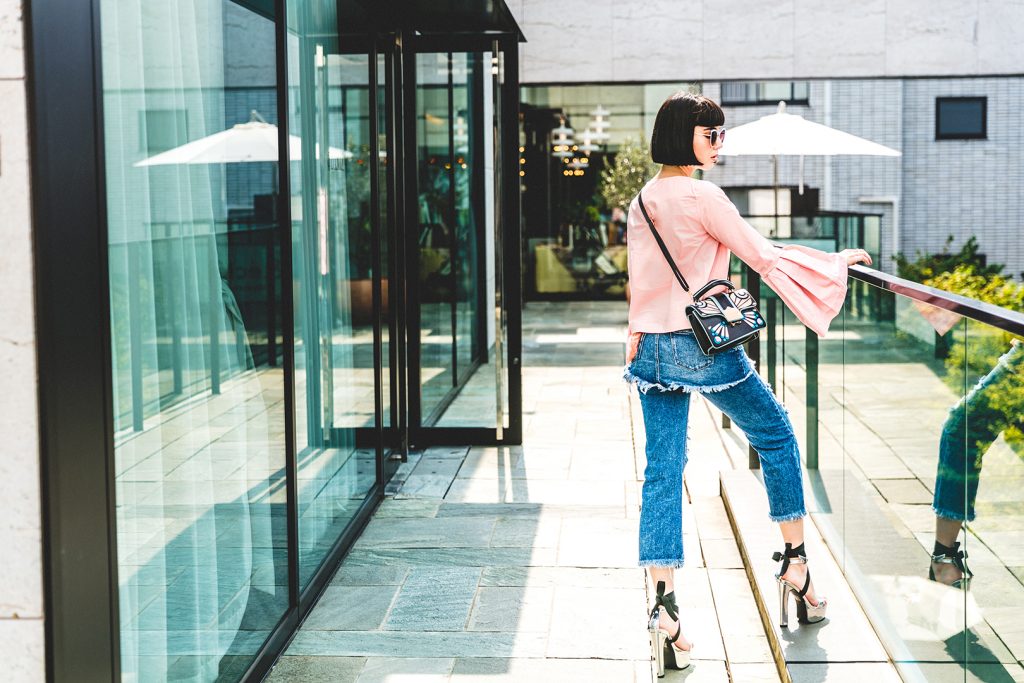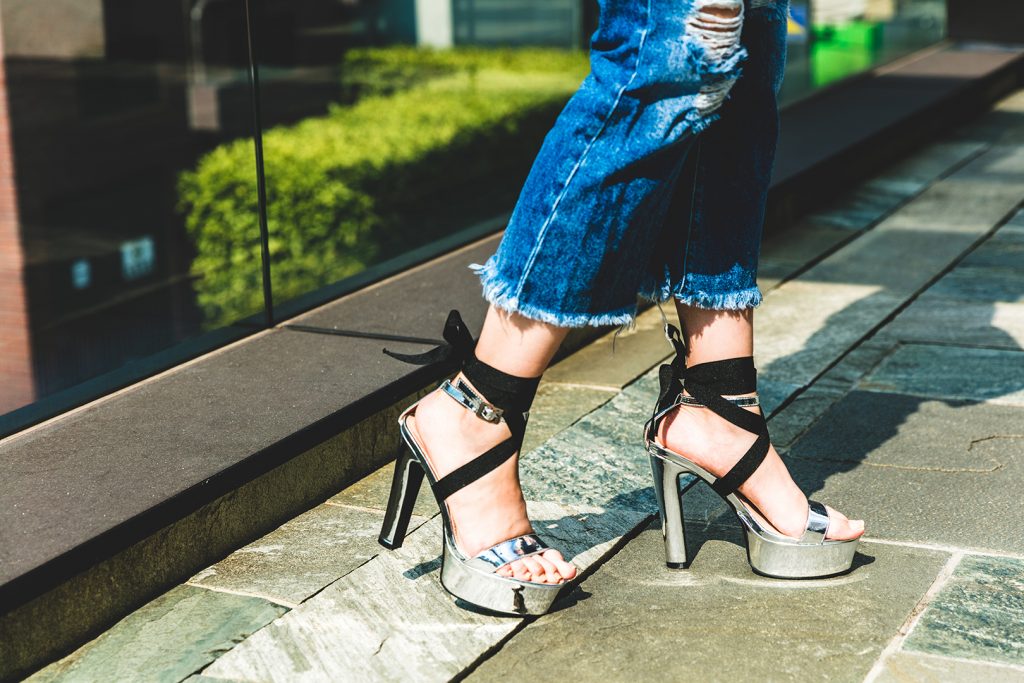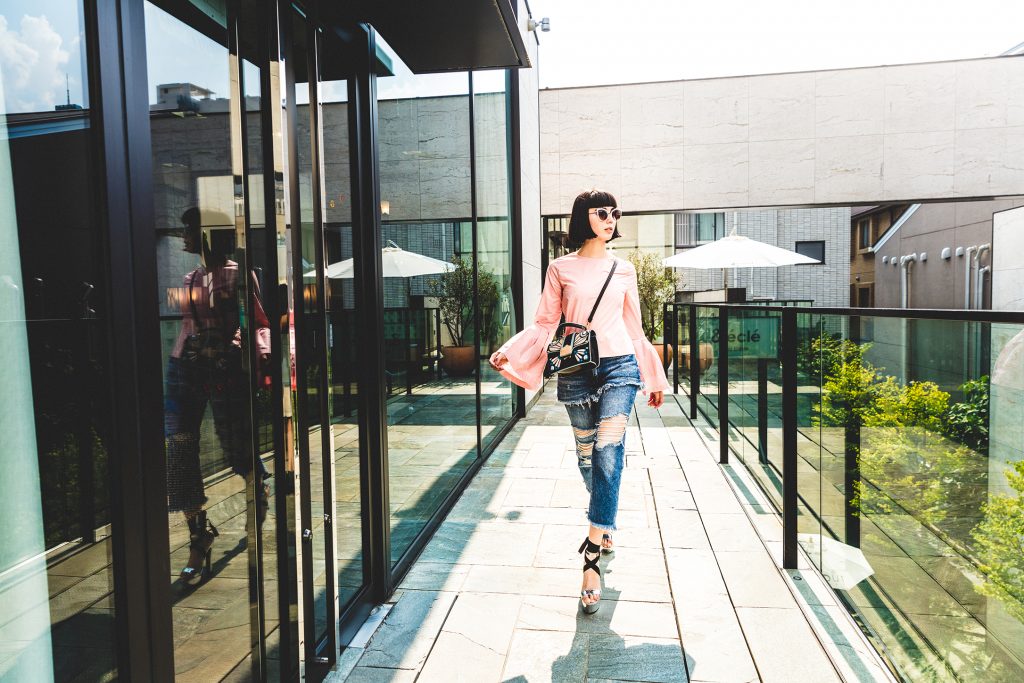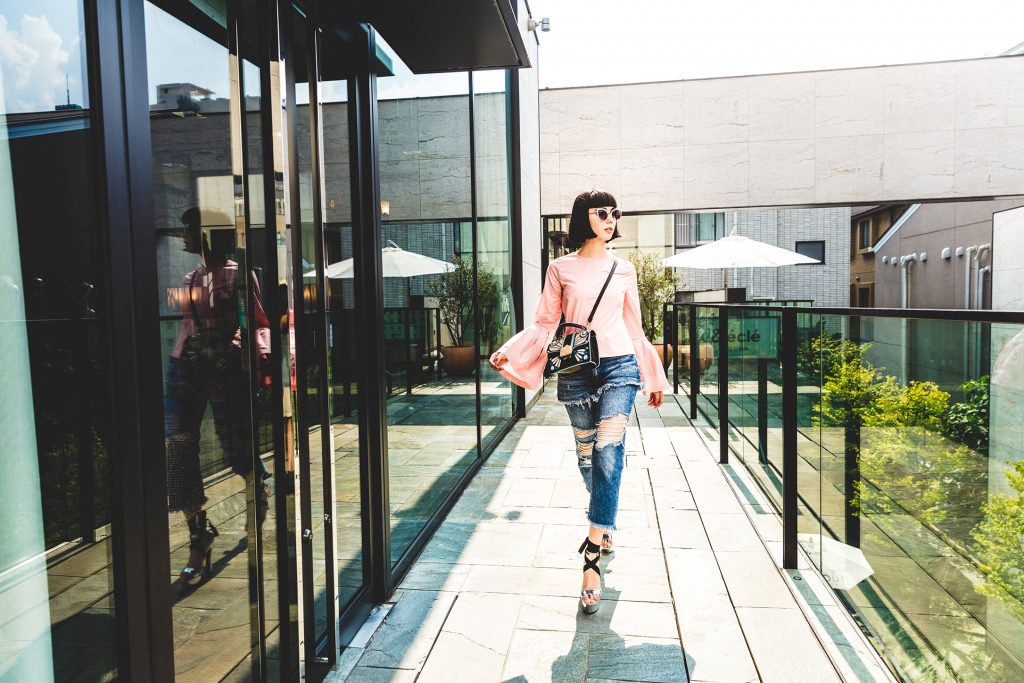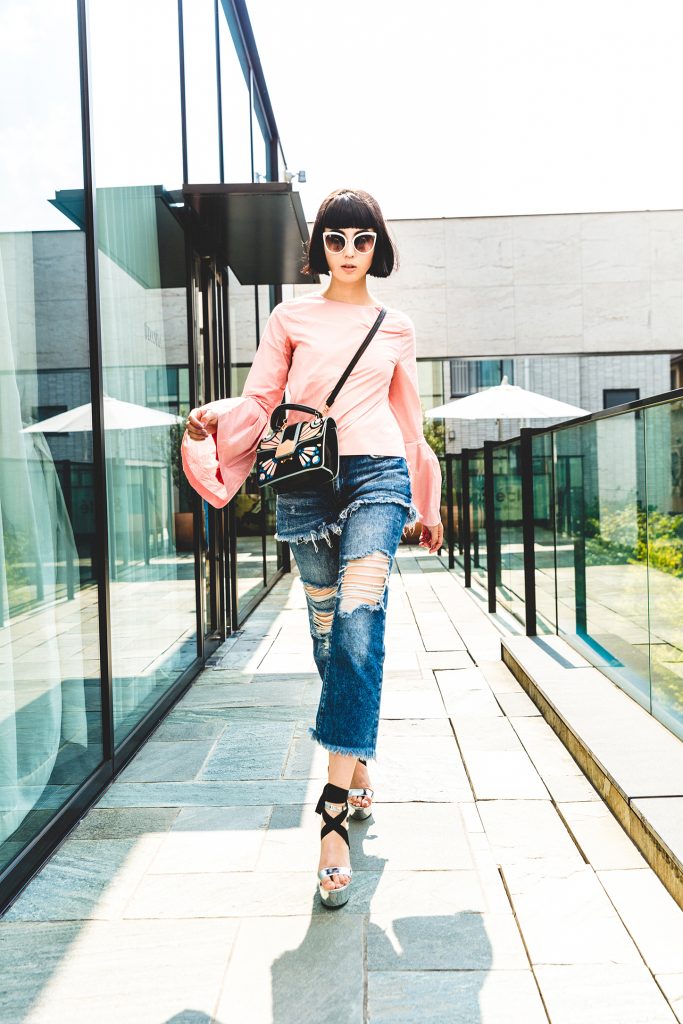 With that being said, have you checked out the Shobop sale yet? Get 20% off your order of under $500 or 25% off your order of over $500 on both full price and sale items with code EOTS17. My last few posts have featured pieces I recently purchased on Shopbop, and I'm still eyeing a couple other items I've love to add to my wardrobe. I would definitely recommend getting on board with this great deal ASAP because it ends tonight 11:59 pm PT! Happy shopping!
ちなみに、Shobopのセールはご存知ですか?コードEOTS17で$500以内のお買い上げで25%オフ、$500以上のお買い上げで25%オフがもらえるそうですよ!セールアイテムも対象なので、チェックしてみて! 最近の記事で着用しているアイテムも最近Shopbopで購入したものですが、他のもこのセール中に買いたいなと思っています。セールは30日23:59PTまで。Happy shopping!
Style Mafia top via Shopbop (similar here), Zara jeans (similar here), Julia Kays bag, zeroUV sunglasses, Public Desire heels
All photos by Fu Sheng Wang