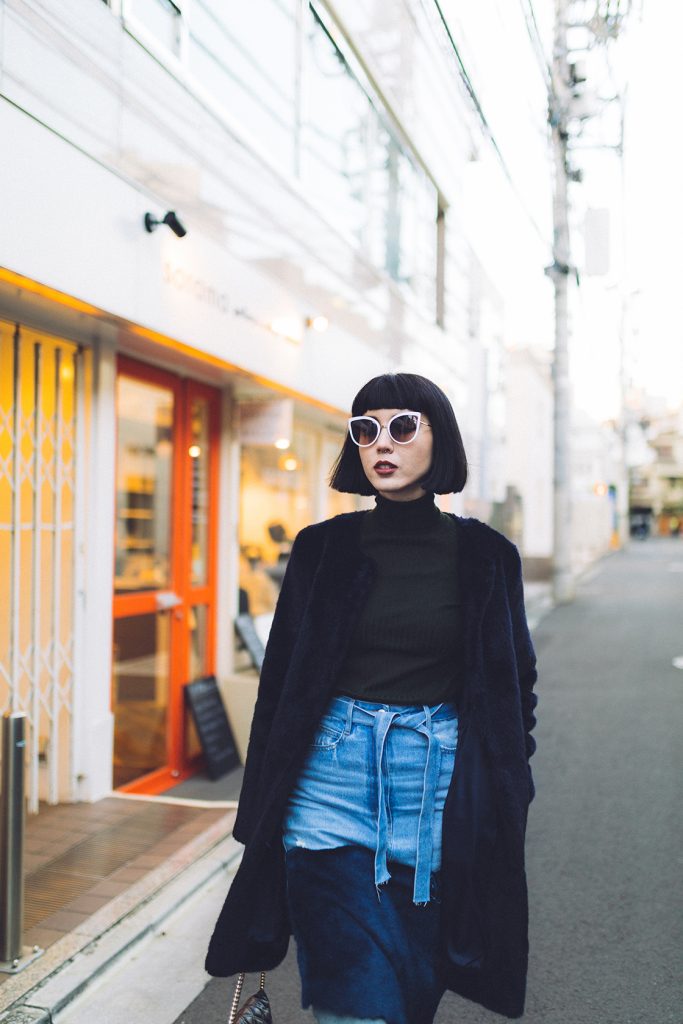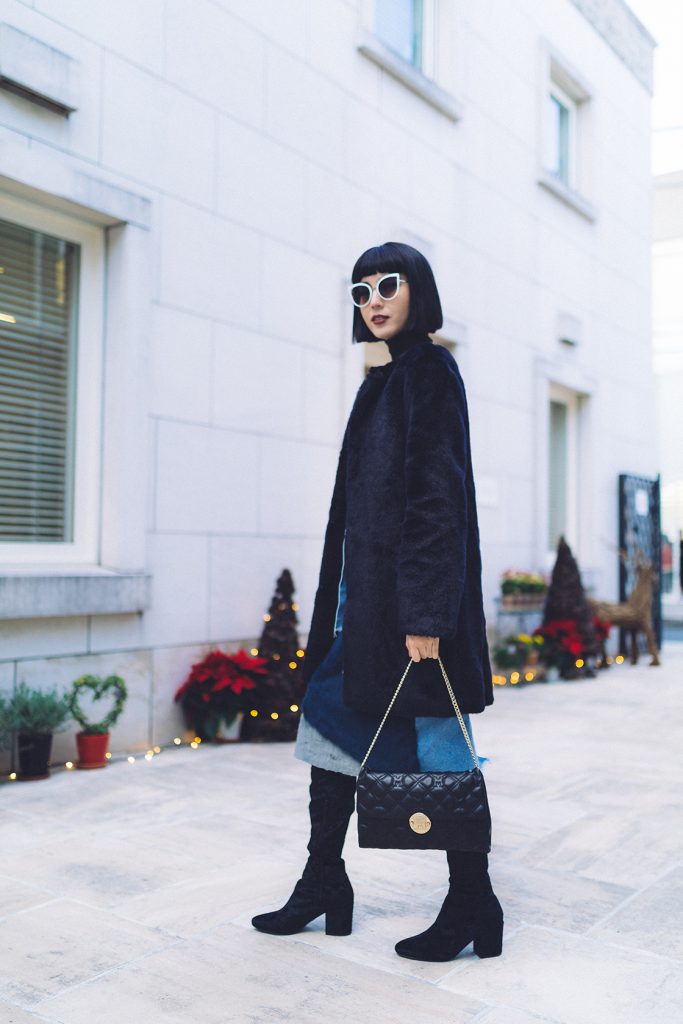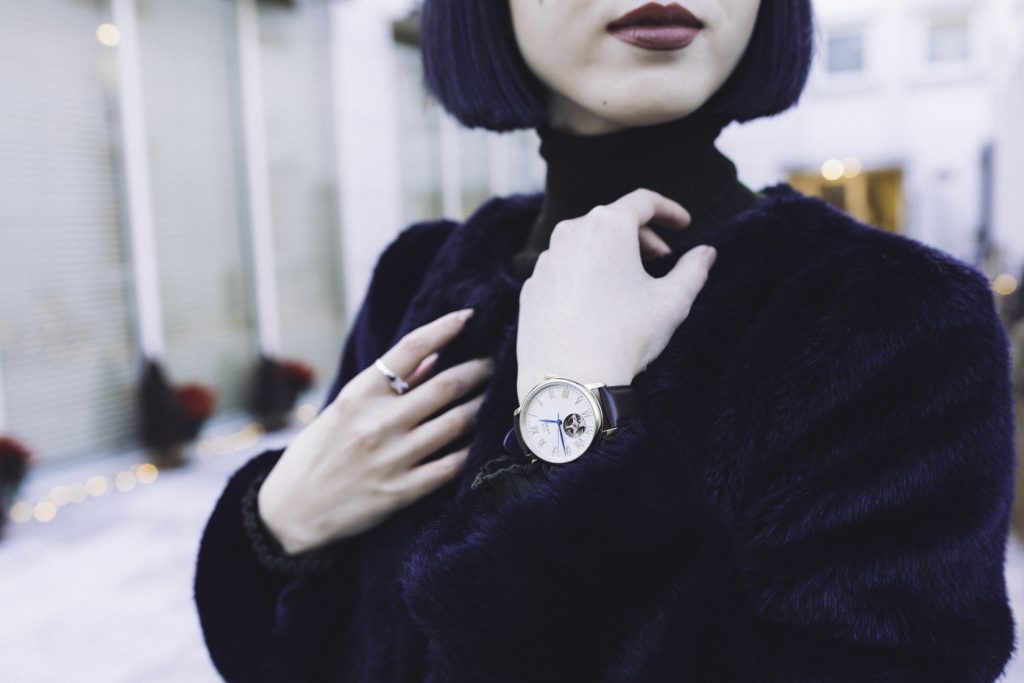 The winter season calls for mixing up different textures you otherwise can't do during the warmer months. When I saw this denim x faux fur midi skirt at the Zara Shinjuku Flagship store opening party little while ago, I had to have it! It's not often you find a chic skirt like this, and I'm weak when it comes to limited edition items. For this outfit, I went all out with the faux fur and added some velvet thigh highs from Public Desire for a polished look that can be equally worn day or night.
冬の季節になると、様々な素材をミックスして着ることができます。Zara新宿フラッグシップ店で見つけた限定品のこのデニムとフェイクファーのスカートは、見た瞬間絶対買わなきゃと思いました。こんなにシックなスカートにはなかなか出会えないし、限定品には弱いです。今回のコーディネートは、フェイクファーを重視して、ブーツでベルベットも取り入れました。昼間でも夜でも着こなせるお洒落なコーデに仕上げました。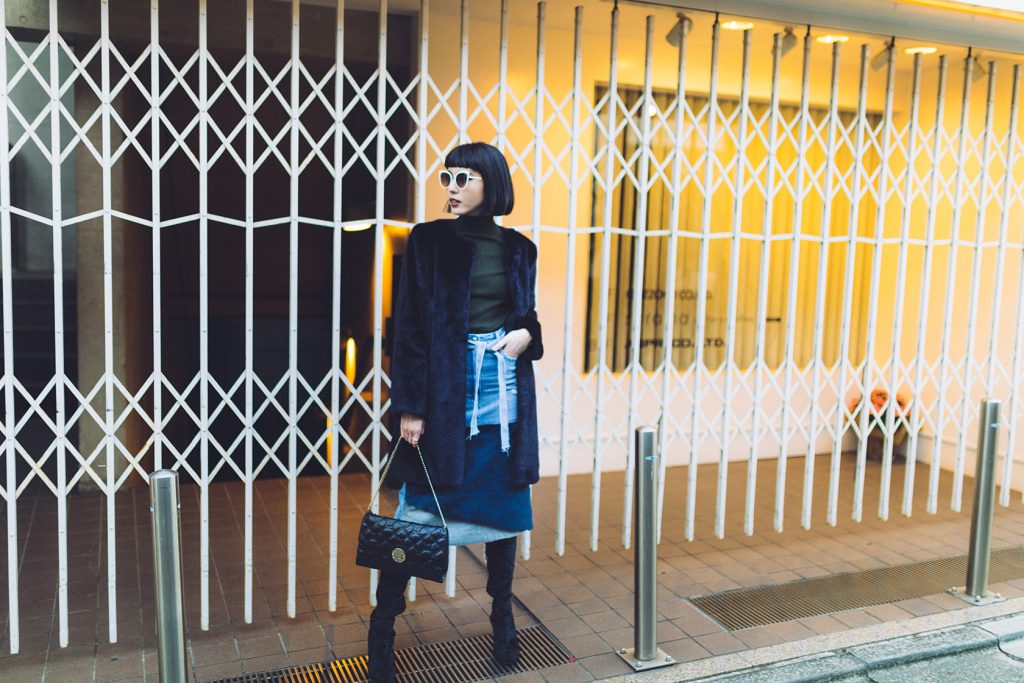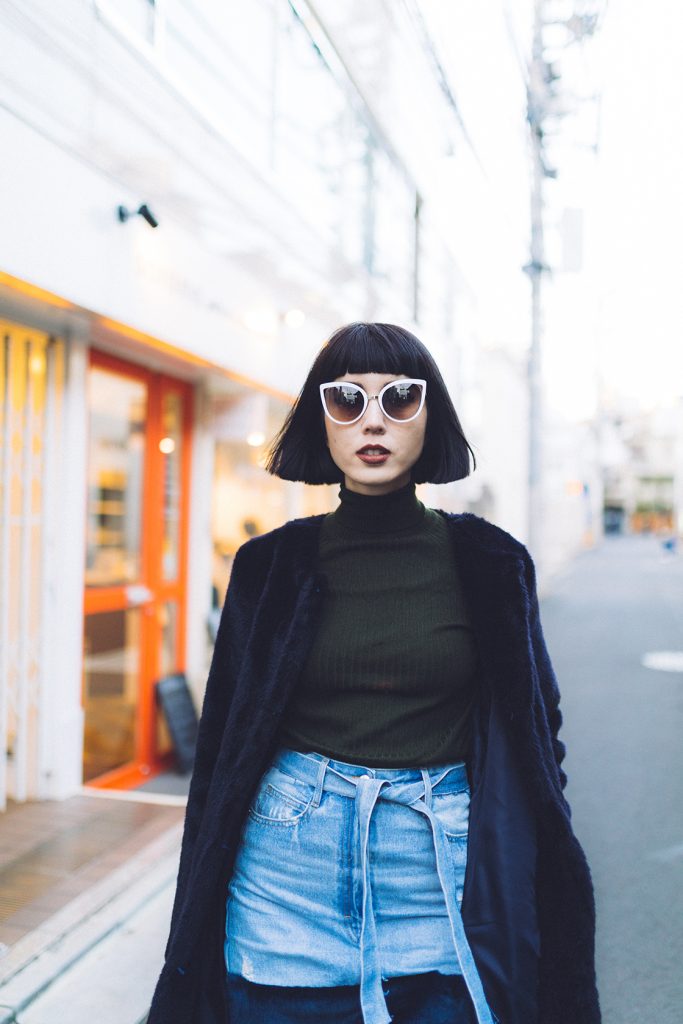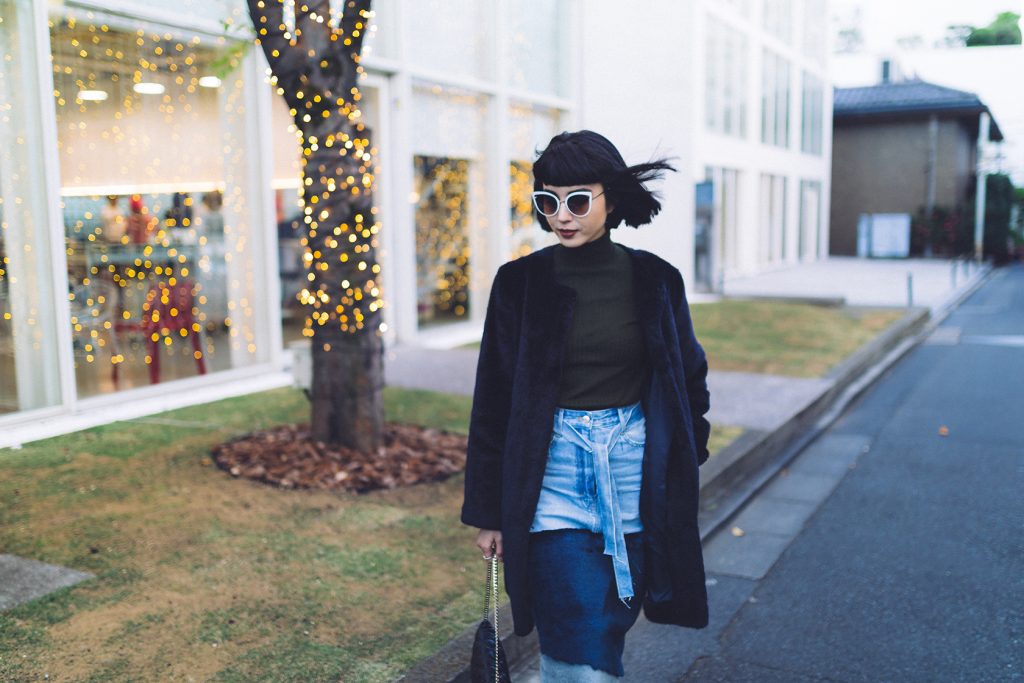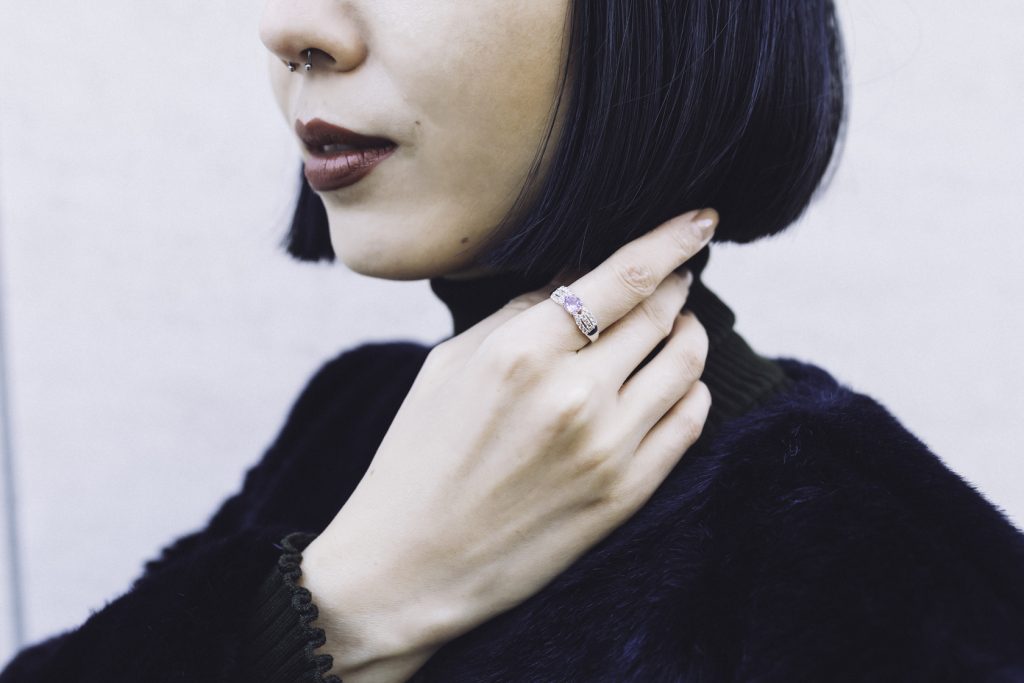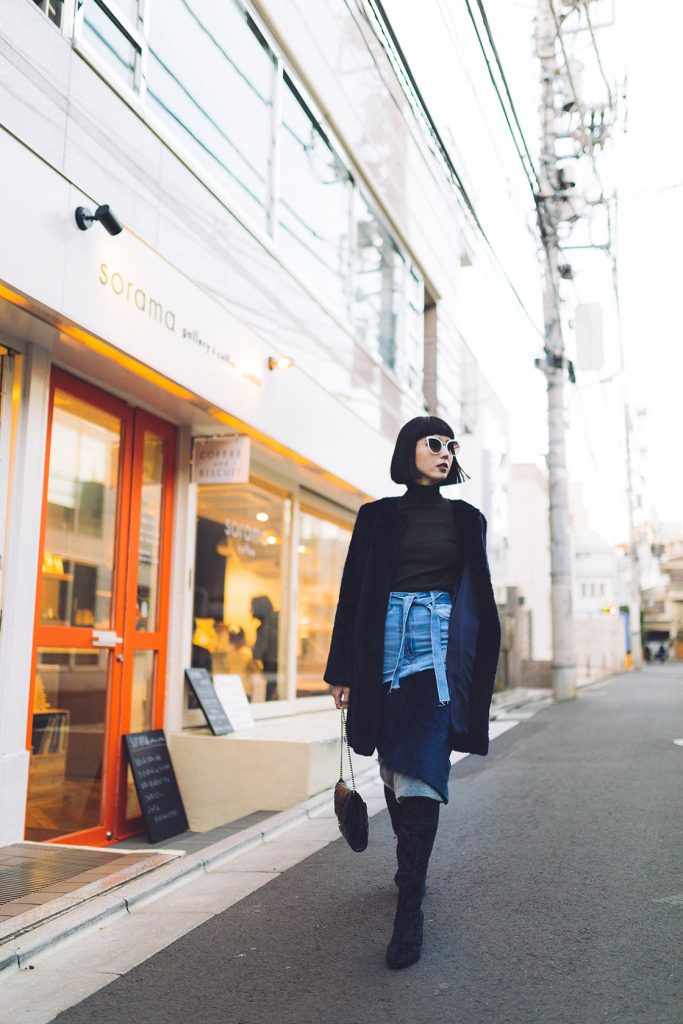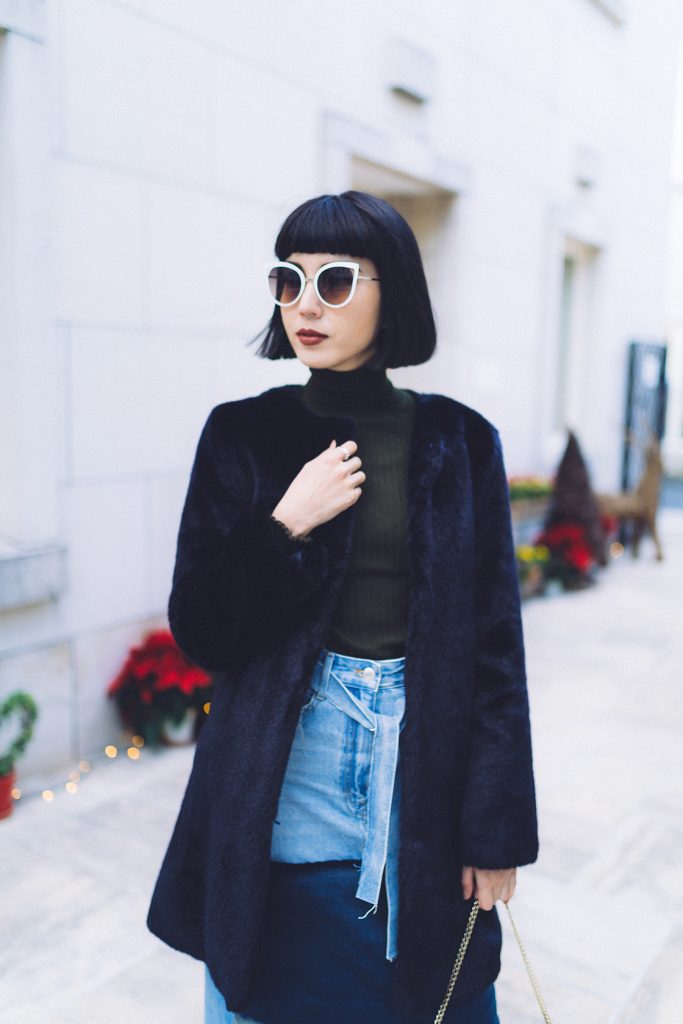 While the bigger picture is important, the smaller details make a difference in an outfit. I recently received this beautiful amethyst ring from Navneet Gems of Thailand. A little amethyst is surround by sparkling diamonds, making it an ideal accessory for the holidays. Also, Citizen watches was kind enough to send me one of their new designs, the "Club La Mer," a traditional-style watch with hints of blue, reminiscent of the ocean. It's a fantastic design that is suited for both men and women. I'm also wearing two of my favorite brands – sunglasses from zeroUV and this handbag/clutch from Metrocity.
もちろん全体的に見たときのコーディネートの印象も大事ですが、小さいディテールで成り立つんです。最近頂いたアクセサリーで、Navneet Gemsというタイのブランドのアメシストの指輪がお気に入りです。可愛らしいアメシストの周りにキラキラとダイヤが光ってて、とても上品なです。そして、シチズンから最新作の「Club La Mer」という、トラッドスタイルの腕時計を頂きました。ブルーのアクセントで海のイメージを取り入れつつ、男性も女性も着用出来るデザインに仕上がっています。他にも、普段から愛用しているzeroUVのサングラスとメトロシティのハンドバッグも着用しています!
Forever 21 coat, Zara top and skirt (Shinjuku limited edition), Public Desire boots, zeroUV sunglasses, Navneet Gems ring, Club La Mer watch, Metrocity bag
Photos by Rhino Lee