October is Fashion Week month in Tokyo, and what better way to kick off the fashion-filled month with a one-of-a-kind fashion show by Dolce & Gabbana? I was thrilled when I received the pretty pink invitation to the show, with a red circle in the middle representing a cute version of the Japanese flag. Yes, there was a reason for this unique invitation – this particular Dolce & Gabbana show featured an exclusive collection dedicated to Japan, presenting only Tokyo Millennials on the runway.
毎年10月になると楽しみになる東京ファッションウェークを先駆け、先日世界的有名ブランド、ドルチェ&ガッバーナが日本初のファッションショーを開催しました。可愛らしいピンクの招待状が届いた時は、どんなファッションショーになるのか想像出来なかったのですが、日本旗を描く日の丸デザインで、これはスペシャルなランウェイになりそうだなと思いました。そう、このドルチェ&ガッバーナのショーは日本のために特別に発表するファッションショーであり、東京のミレニアル達が出演するとてもユニークなランウェイとなりました。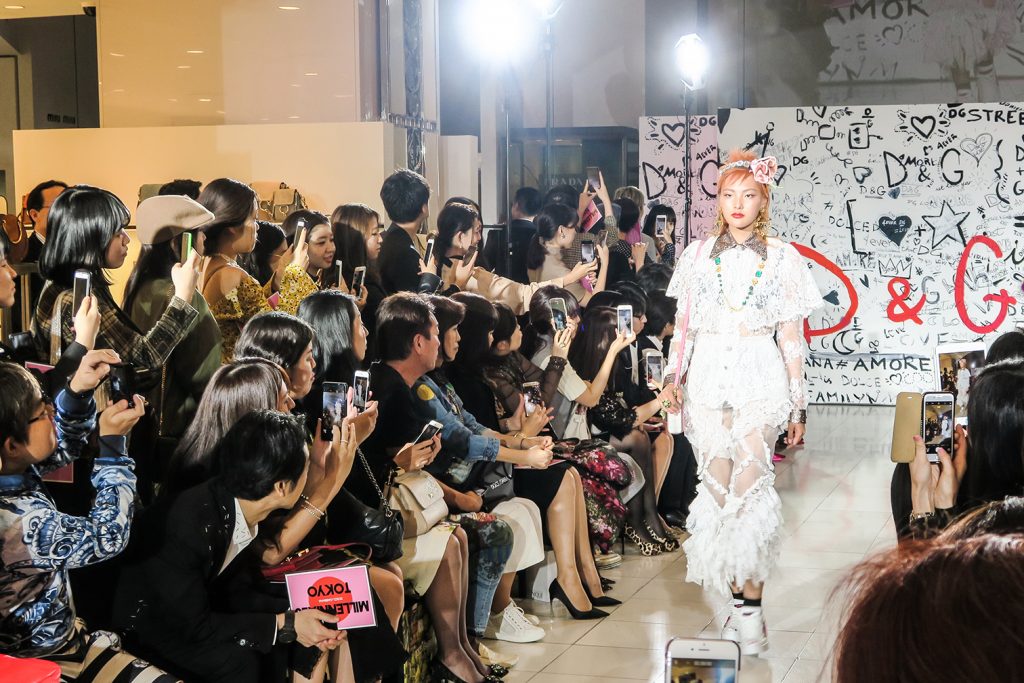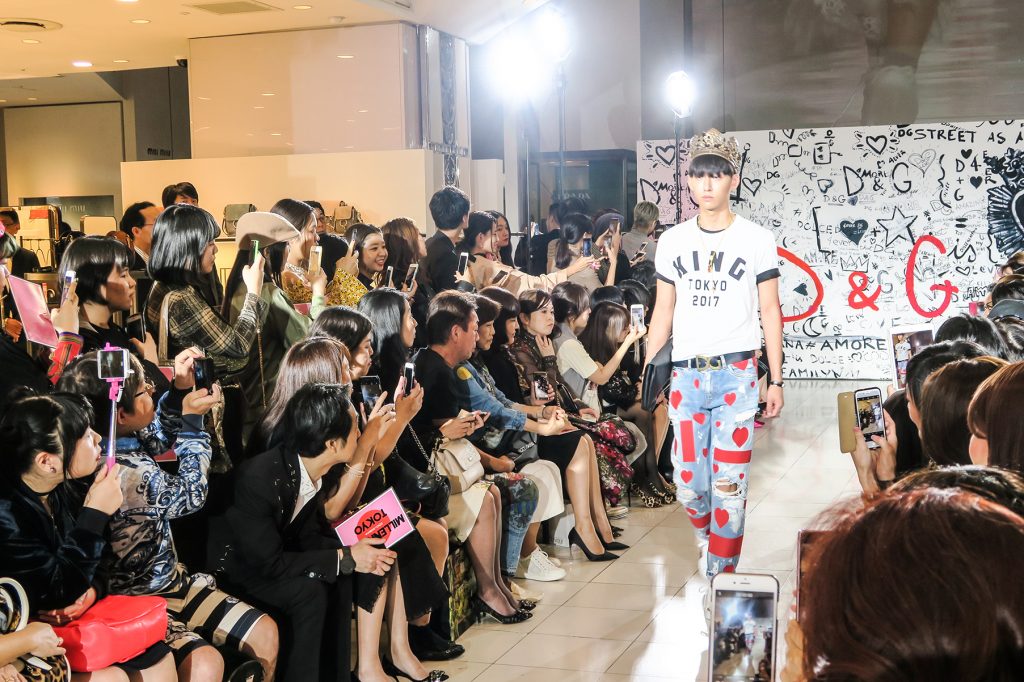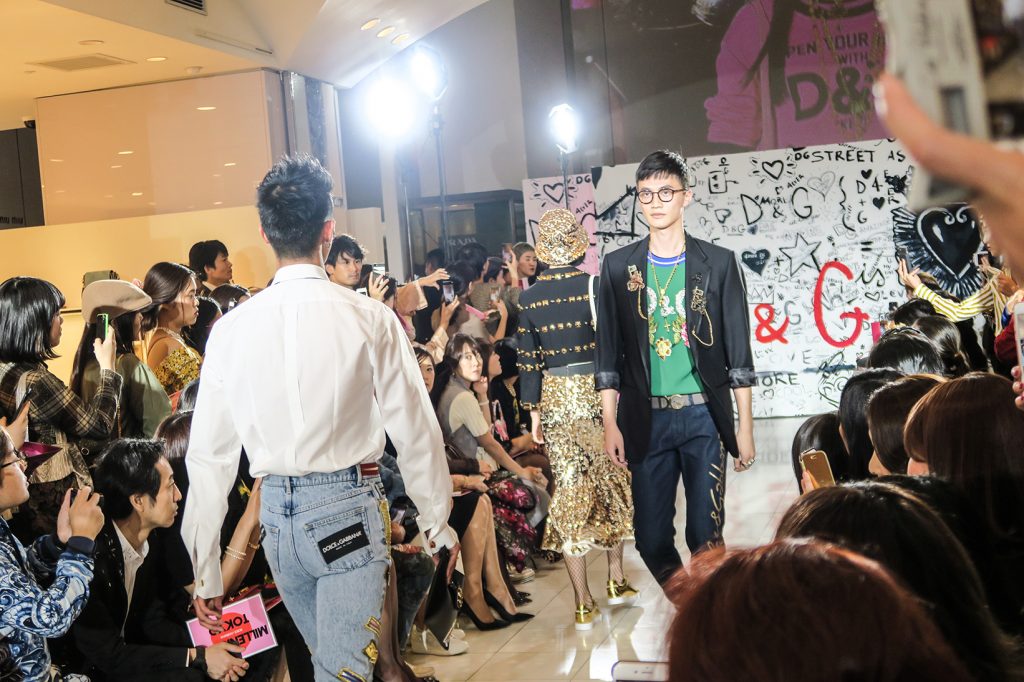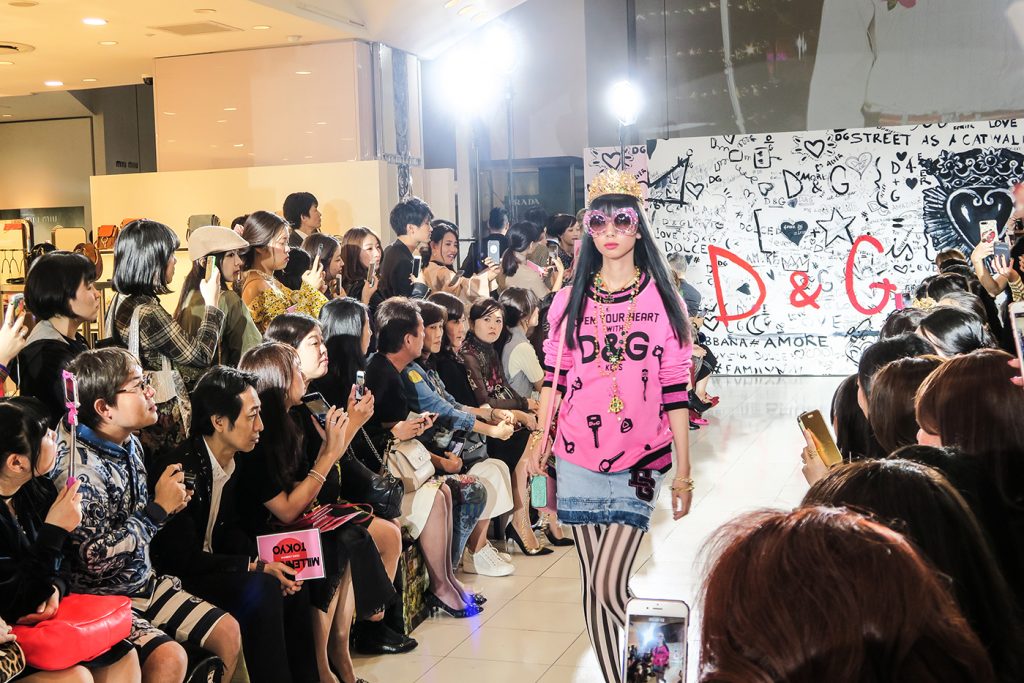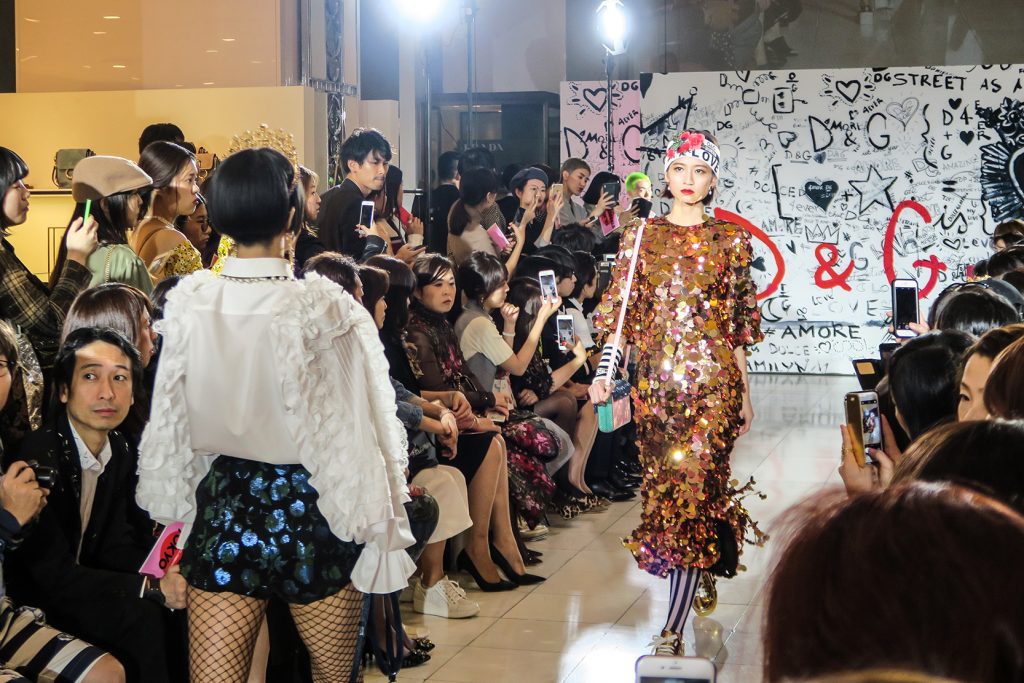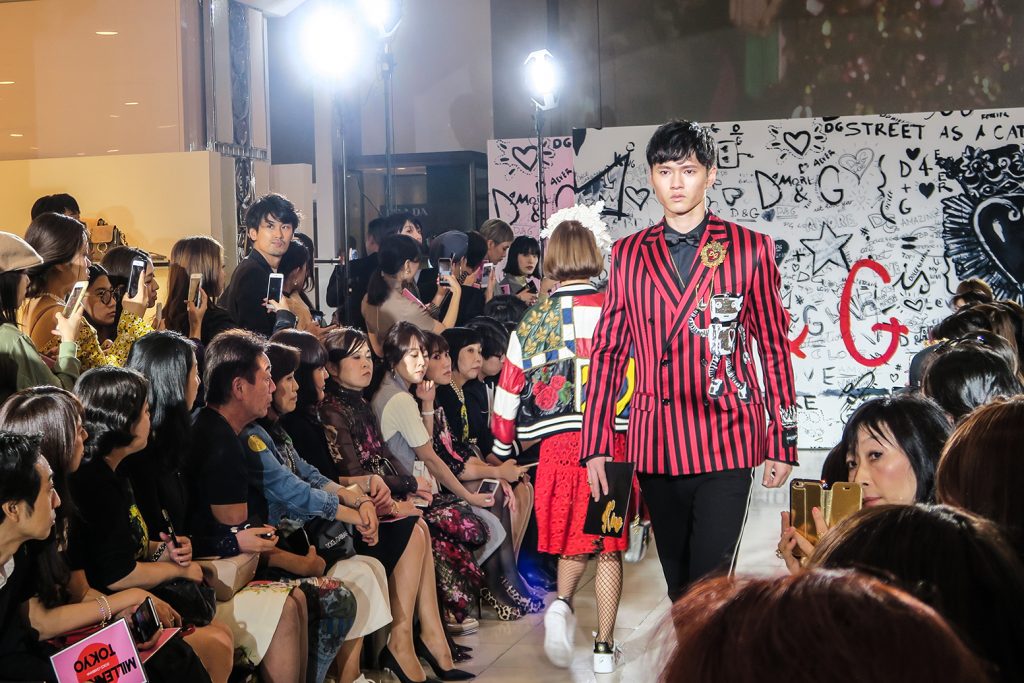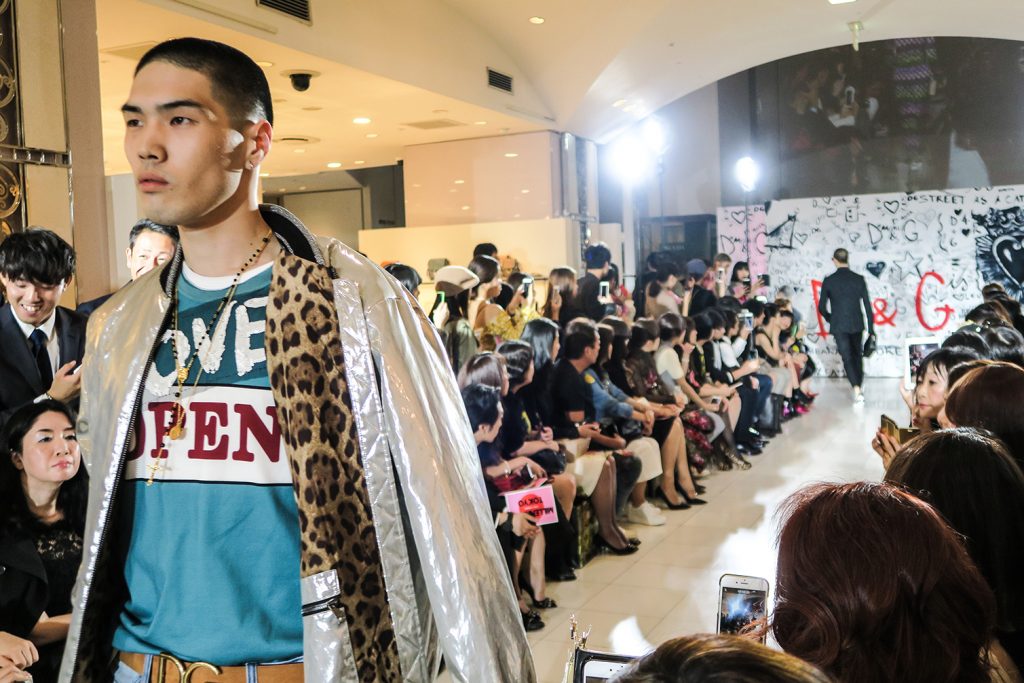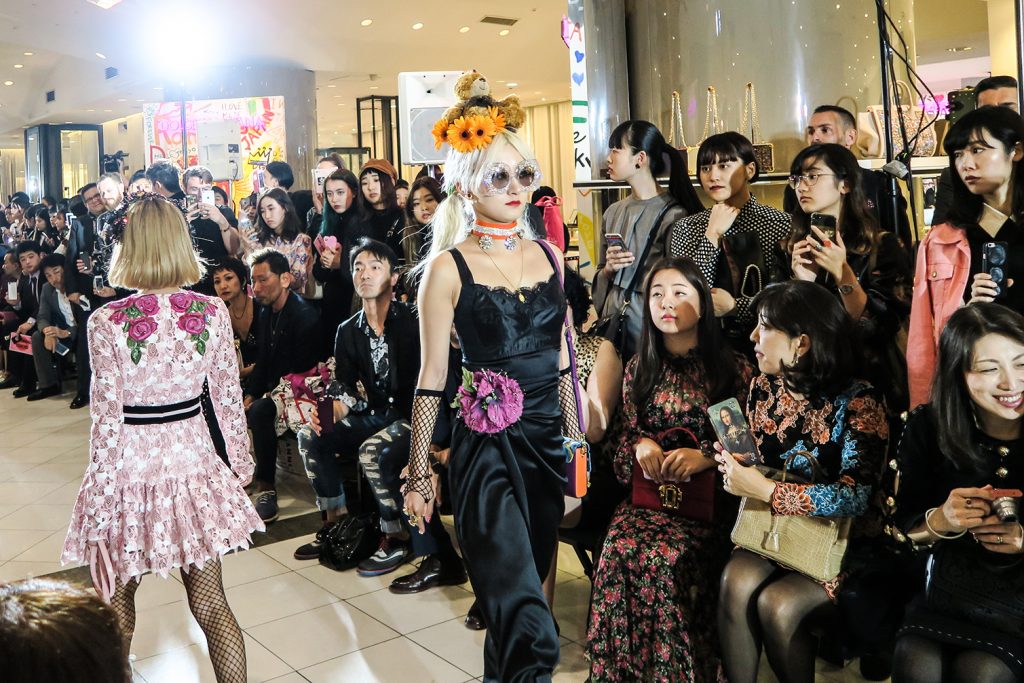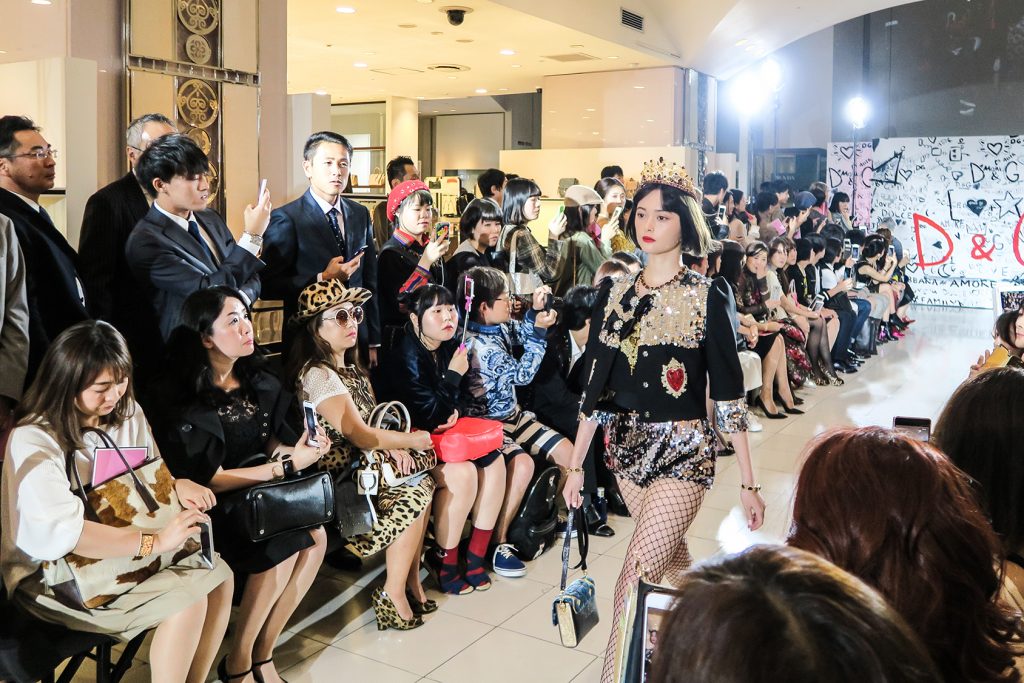 The show, titled "Dolce & Gabbana Tokyo Millennials," strived to make this collection uniquely Japan by using young influencers, artists, and models in Tokyo, making it an exciting and colorful runway extravaganza. Taking place in one of the most popular department stores in Tokyo, Isetan Shinjuku, this fancy runway was created right after store closing. The moment the show started, I began recognizing familiar faces on the runway, something that rarely happens for me. I was excited to see Yuri, my friend I went to Paris with, rocking a black satin dress with the signature teddy bear headpiece on the runway. I know how much she loves Dolce & Gabbana, so this was truly a shining moment for her. She later told me she also noticed me in the audience, which was quite funny.
「Dolce & Gabbana Tokyo Millennials」と題したこのショーは、日本ならではのコレクションを発表し、あえて東京の若きインフルエンサー、アーティストやモデル達を使用し、エキサイティングでカラフルなランウェイを演出しました。閉店後の新宿伊勢丹本館の一階を貸し切って開催されたランウェイ。ショーが始まって間もなく、普段パーティーやイベントで会う人たちが順番にランウェイを歩き、見ている私にとっても楽しいショーでした。一緒にパリへ行った友達の友里ちゃんが出てきた時は本当に嬉しかったです。彼女ほどドルチェ&ガッバーナを愛している人は東京にいないと思っているので、彼女にとって夢のような経験だったはずです。ショーの後のFacebookのやりとりで、彼女も私のことを横目で気づいてくれたらしいです。笑。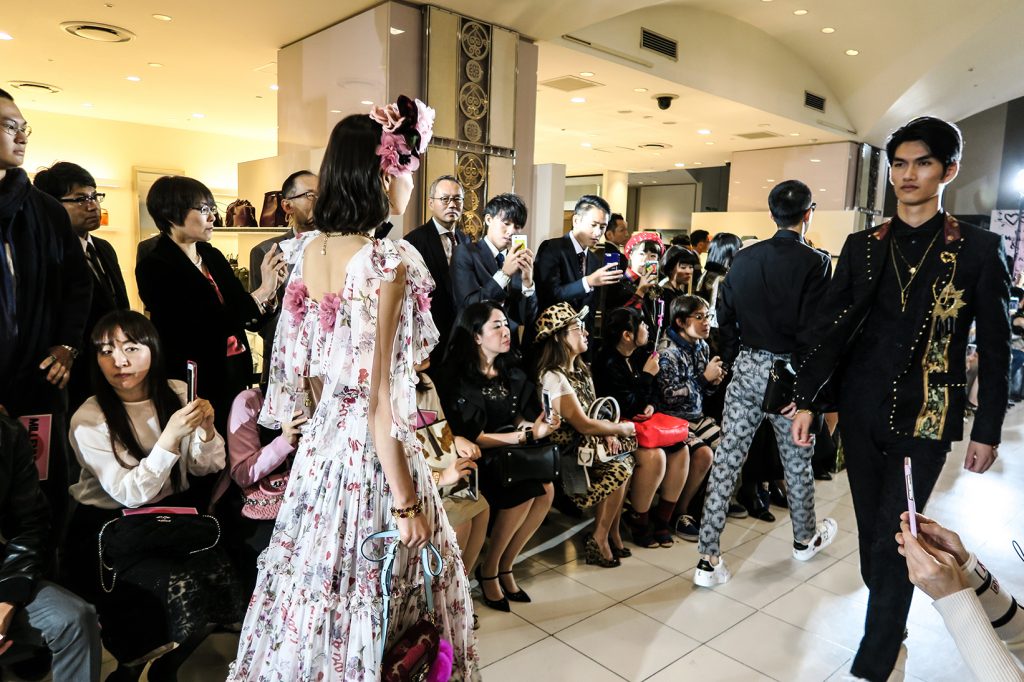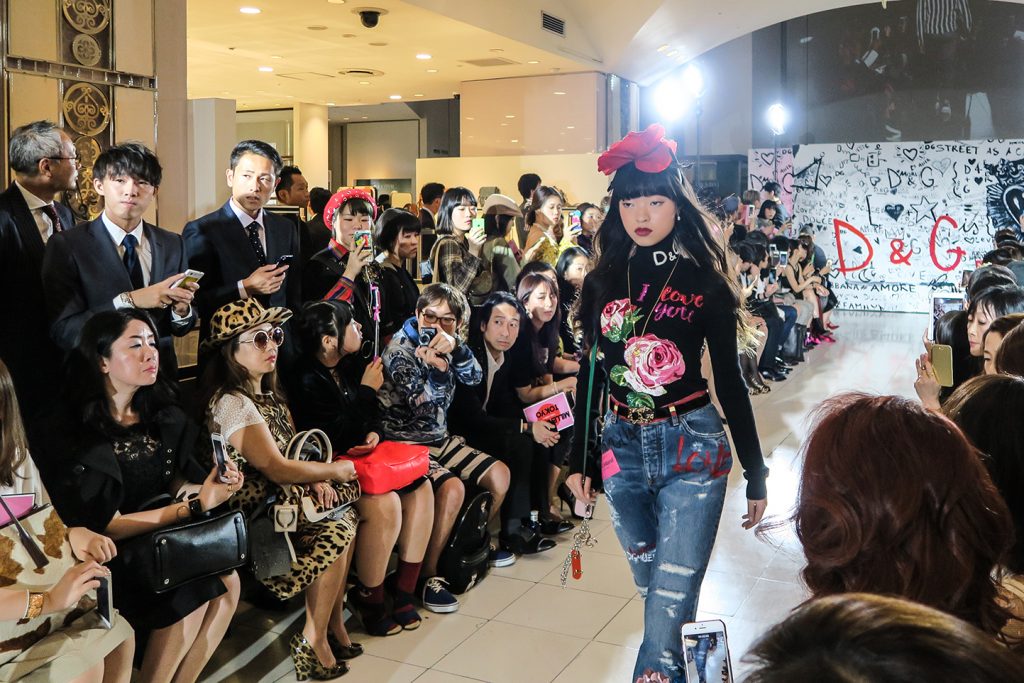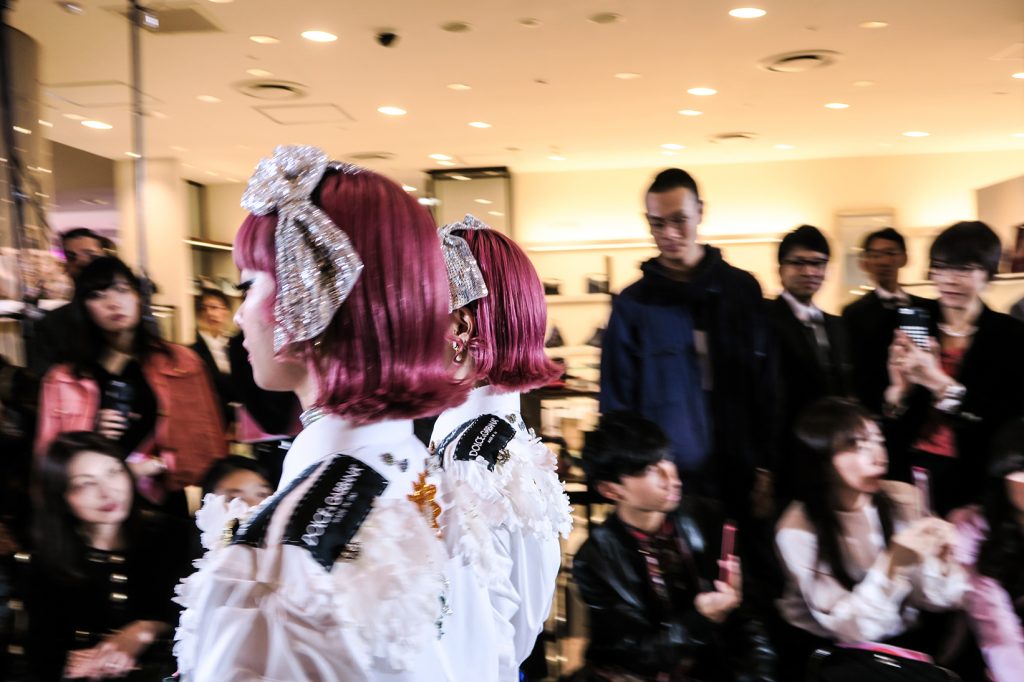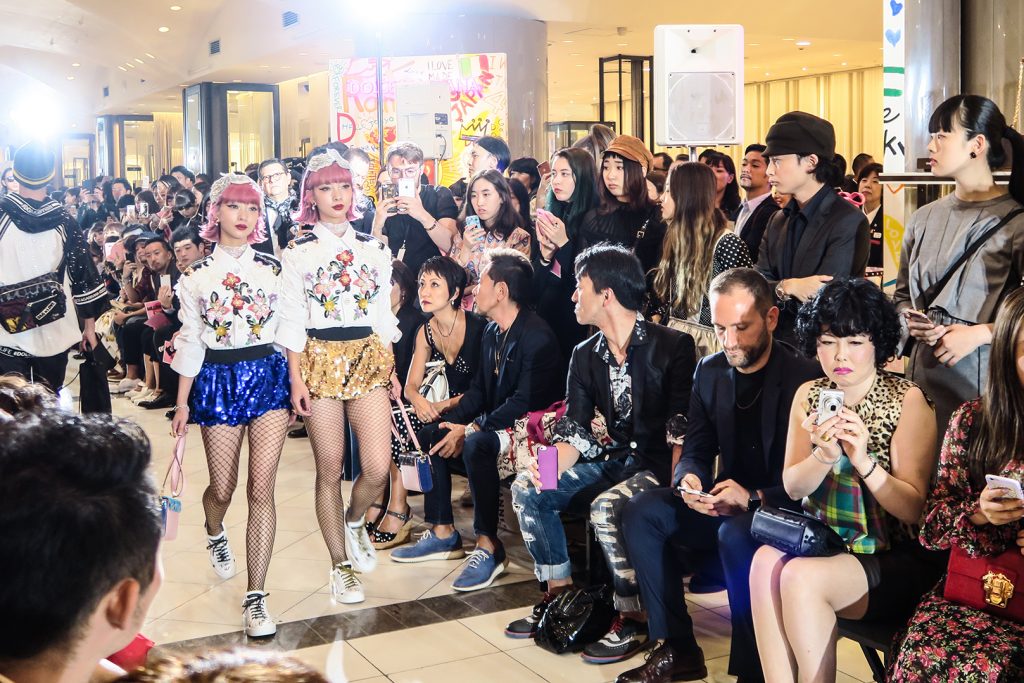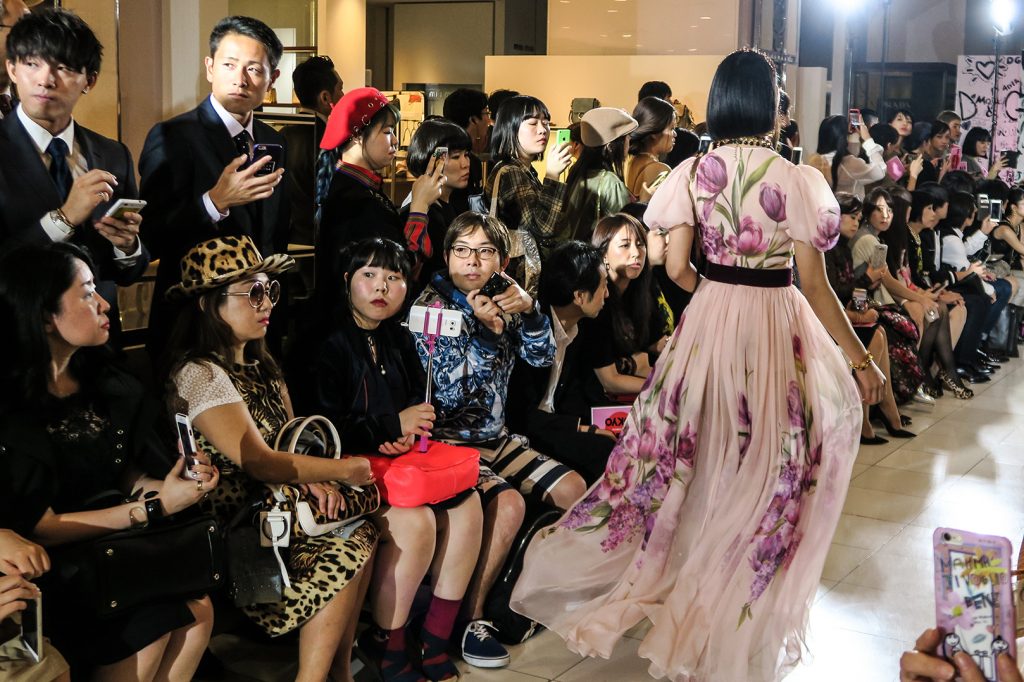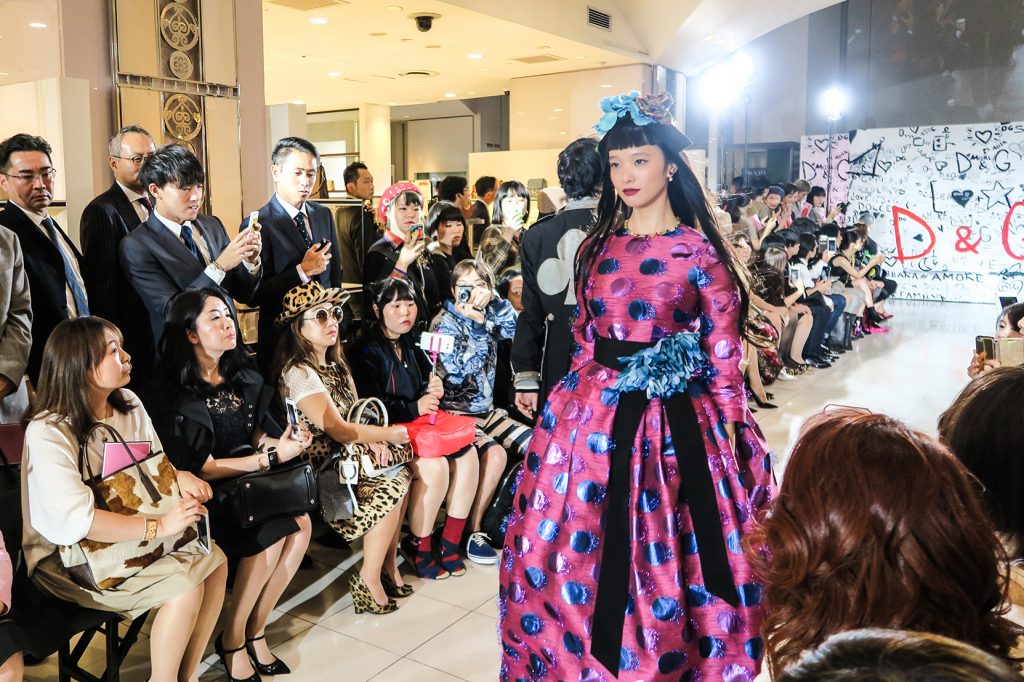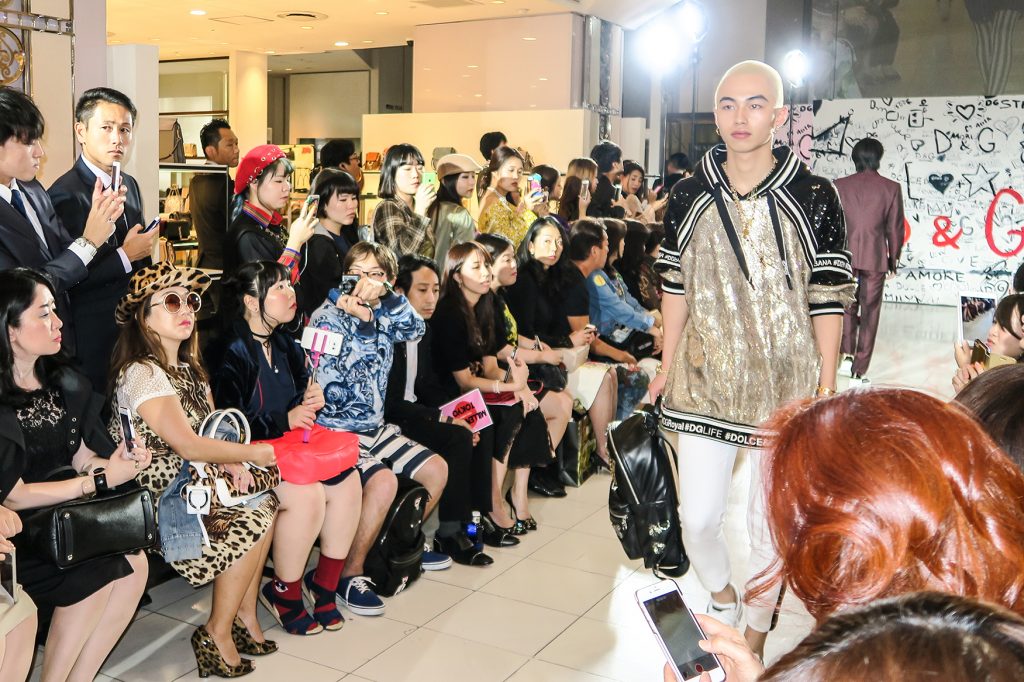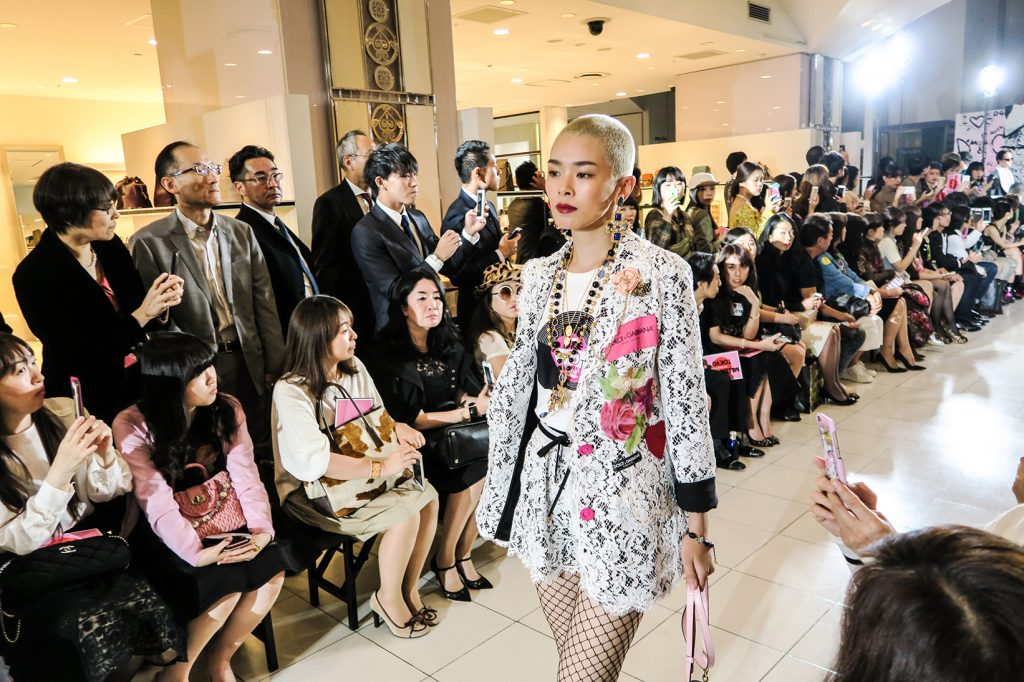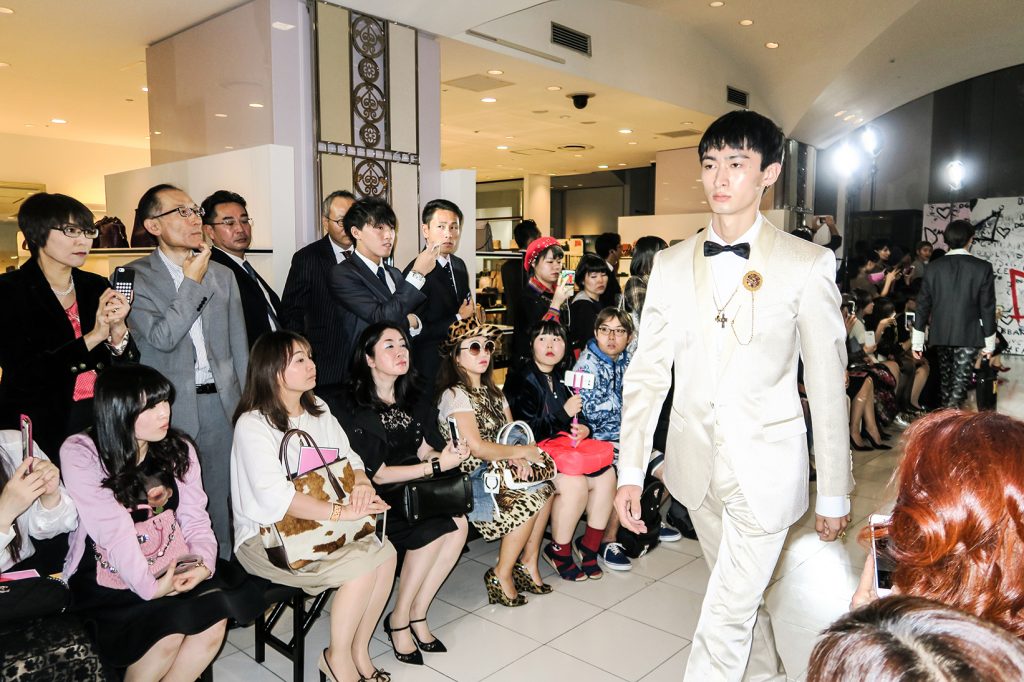 If you are up-to-date with the latest in Japanese fashion, you may notice how colorful and edgy it can be. True to its description, every look that appeared on the runway was something I might see on a millennial in Tokyo, whether it be a fancy dress, a tailored suit, a street-style outfit, or some of the bold accessories worn by some of the models. Dolce & Gabbana did a fantastic job catering to a younger Japanese audience with their exclusive designs, and also for doing something brand new by producing a runway show in Asia. Bravo!
私の中の日本のファッションとは、個性豊かでエッジの効いたカラフルなもの。ドルチェ&ガッバーナが日本のためにデザインしたルックは全て日本らしく、私が普段東京で見かけるミレニアル達が着そうな華やかなものばかりでした。ちょっとファンシーなドレス、ビシッと決まったスーツ、ストリートスタイルや、ボールドなアクセサリーなどで、ドルチェ&ガッバーナは若い日本のファッションラバー達がハマるコレクションを作り上げることに成功したと思います。そして、アジアで初のランウェイが日本ということで、これからも色々と期待出来そうですね。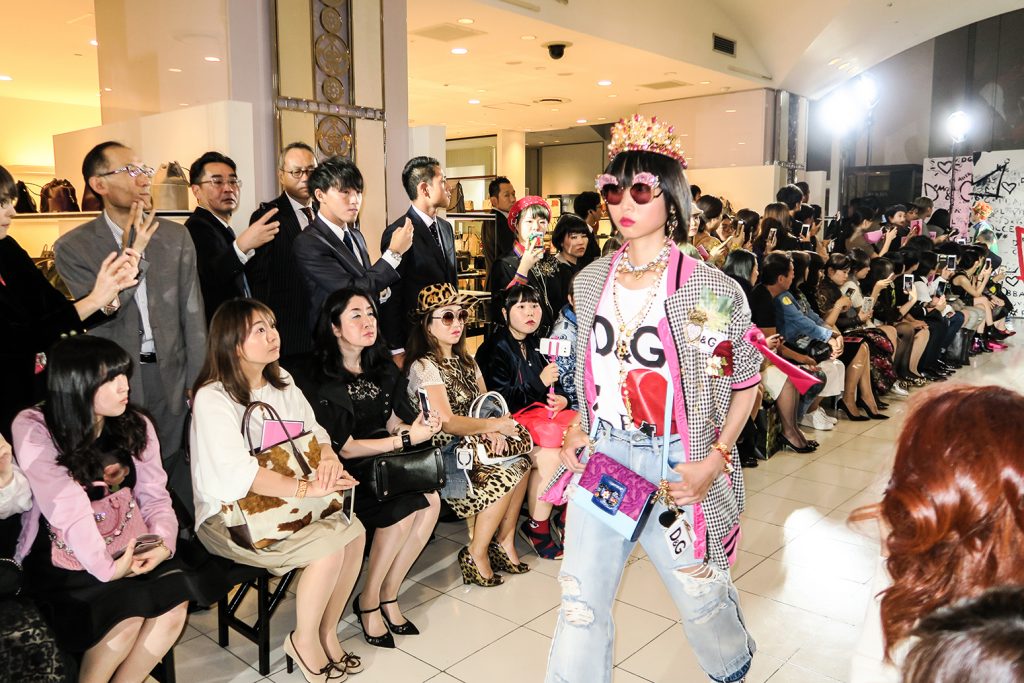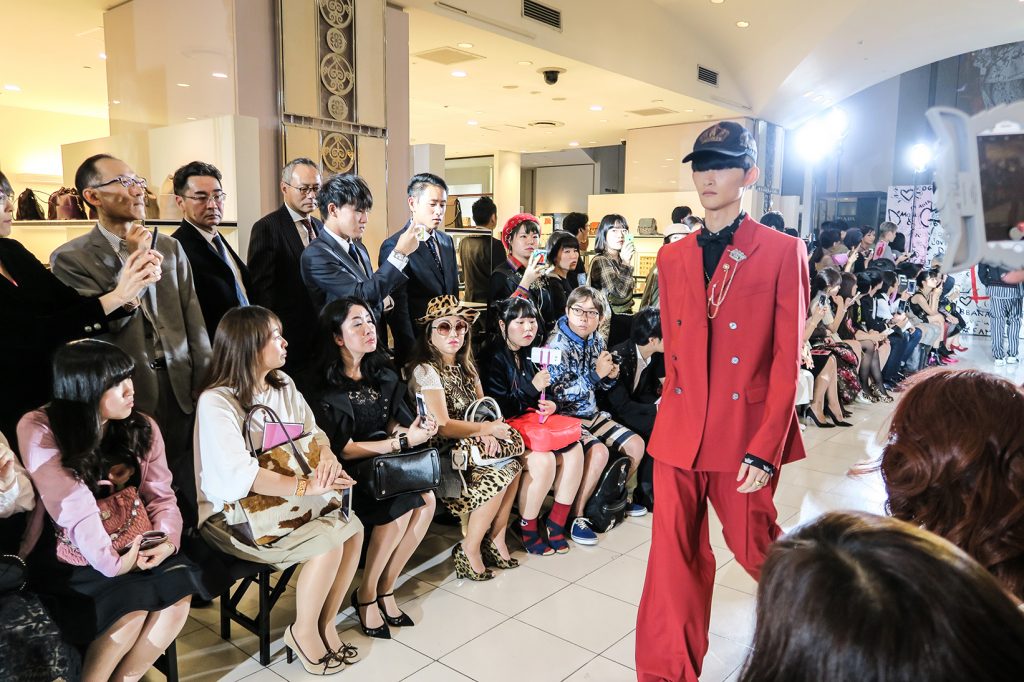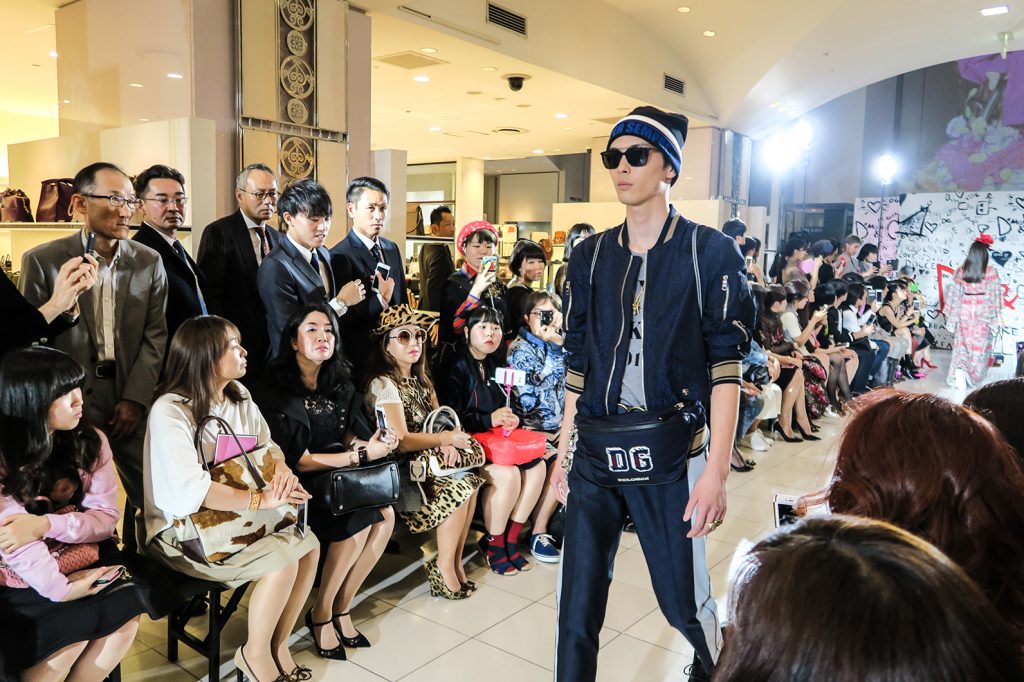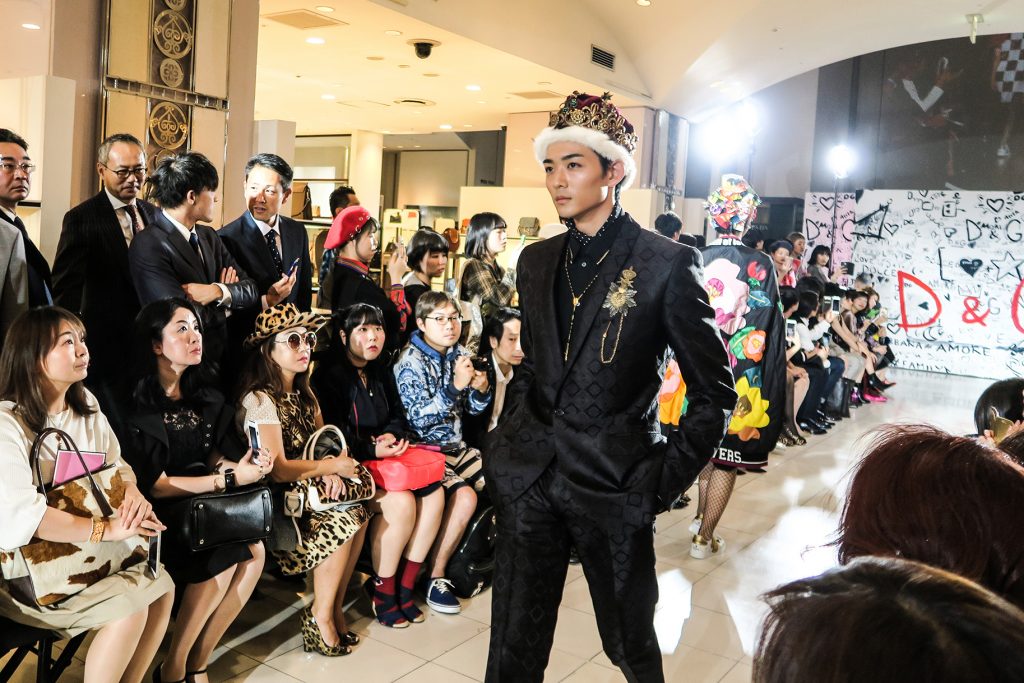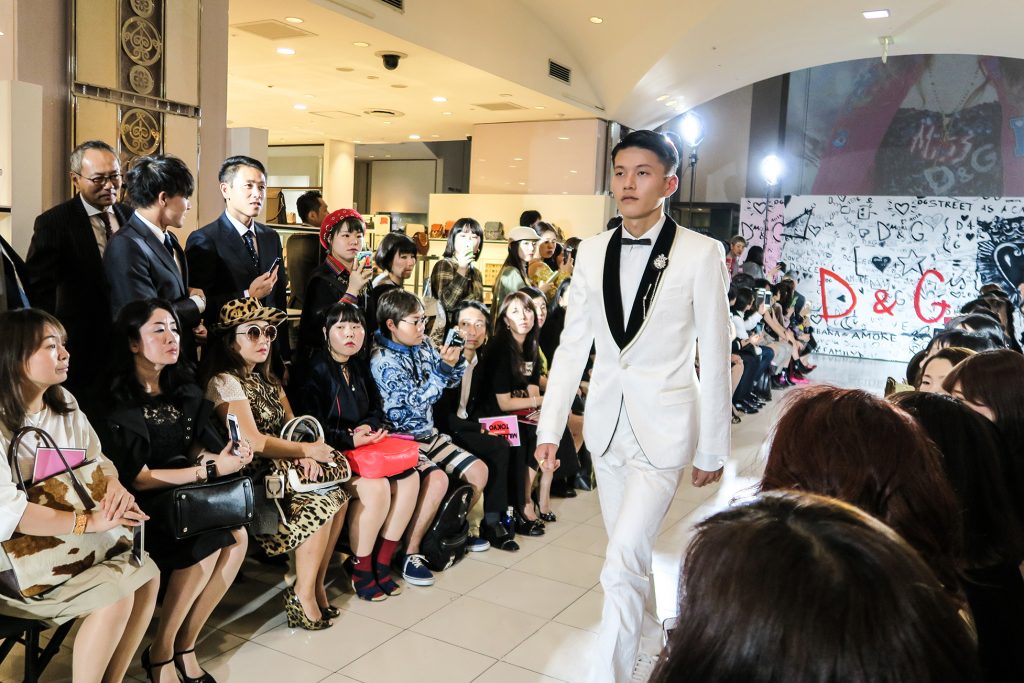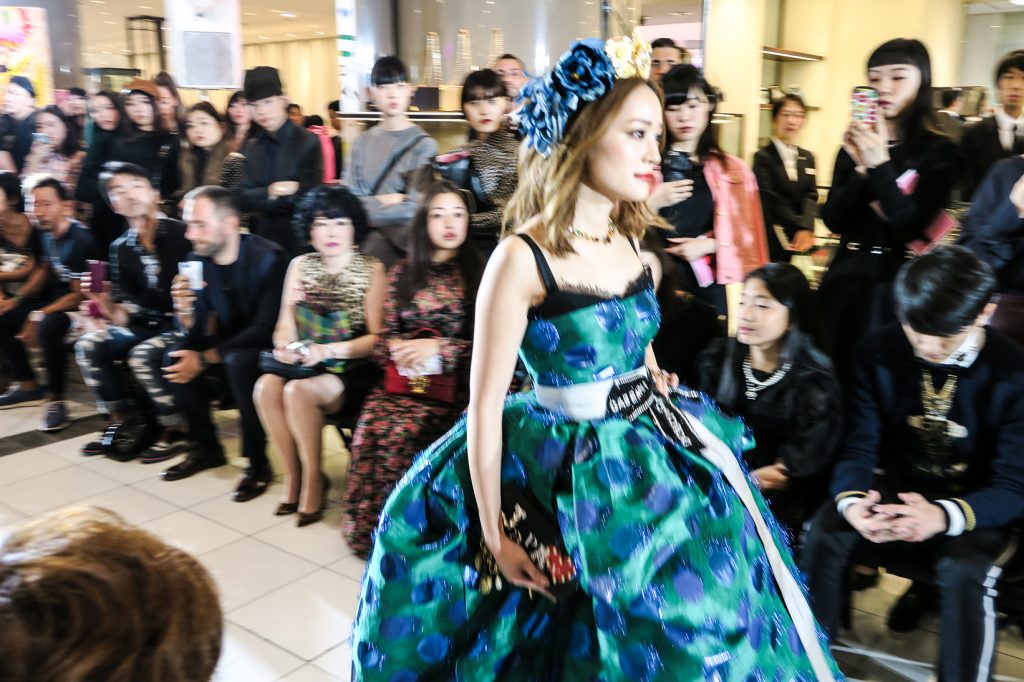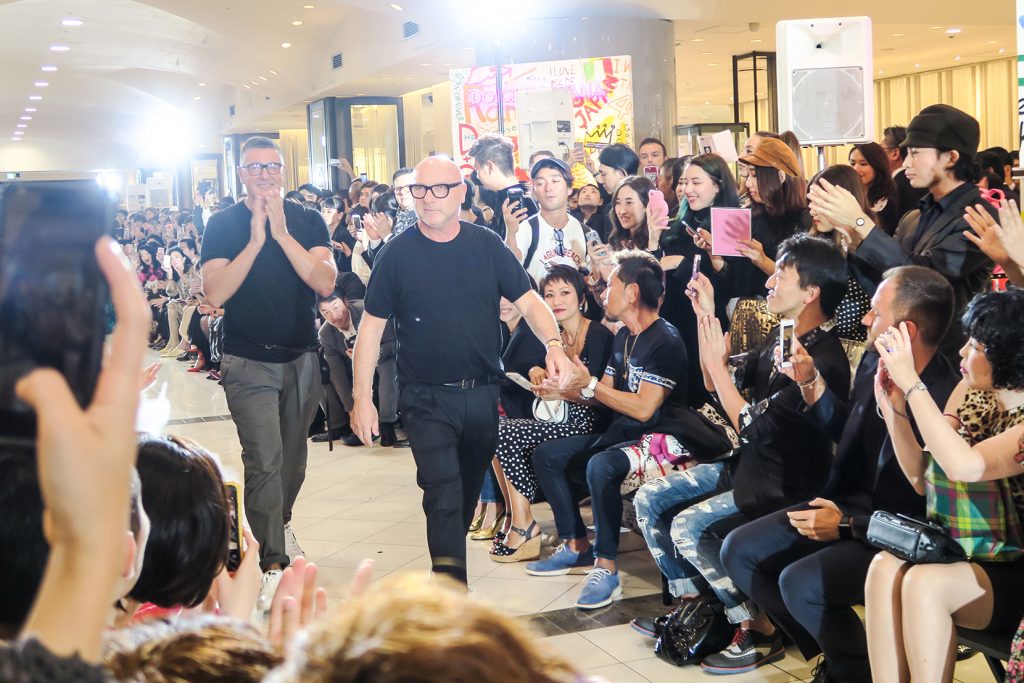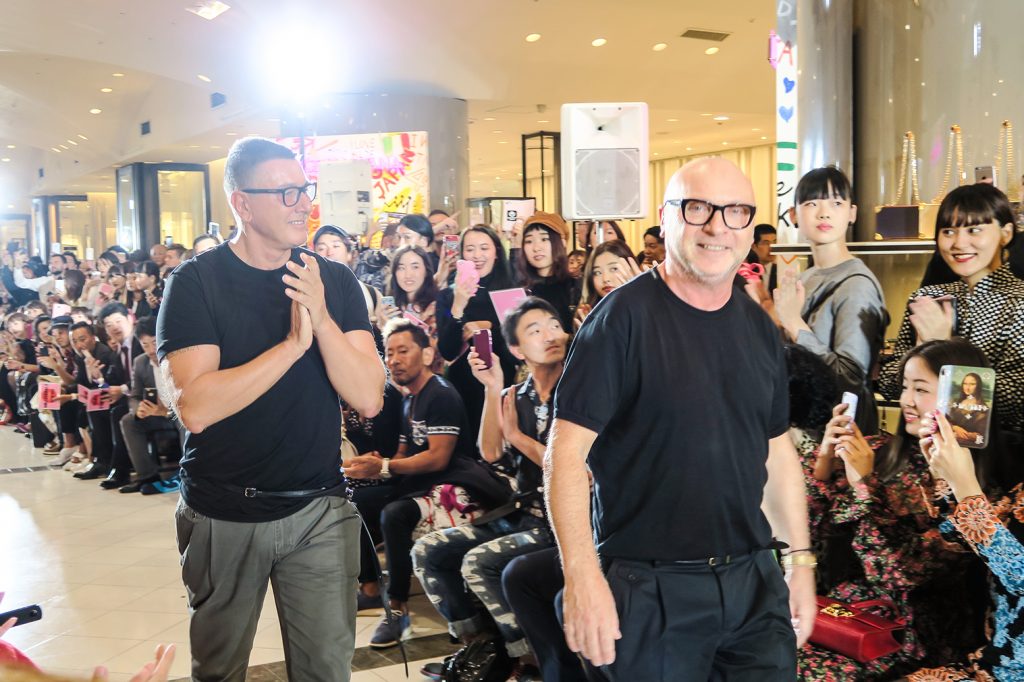 All photos by Samantha Mariko