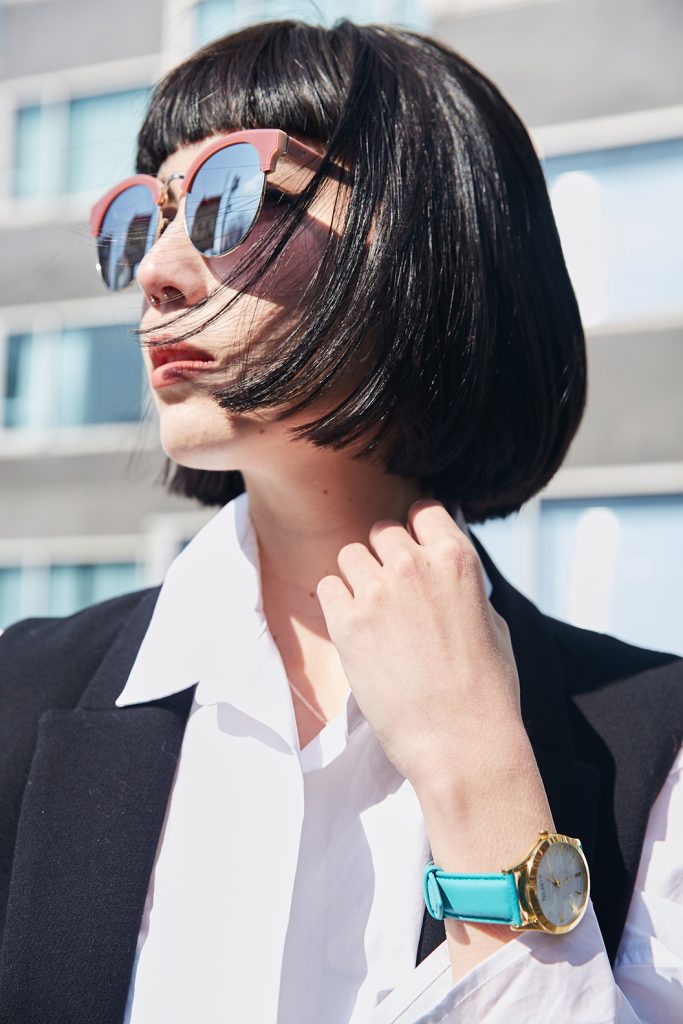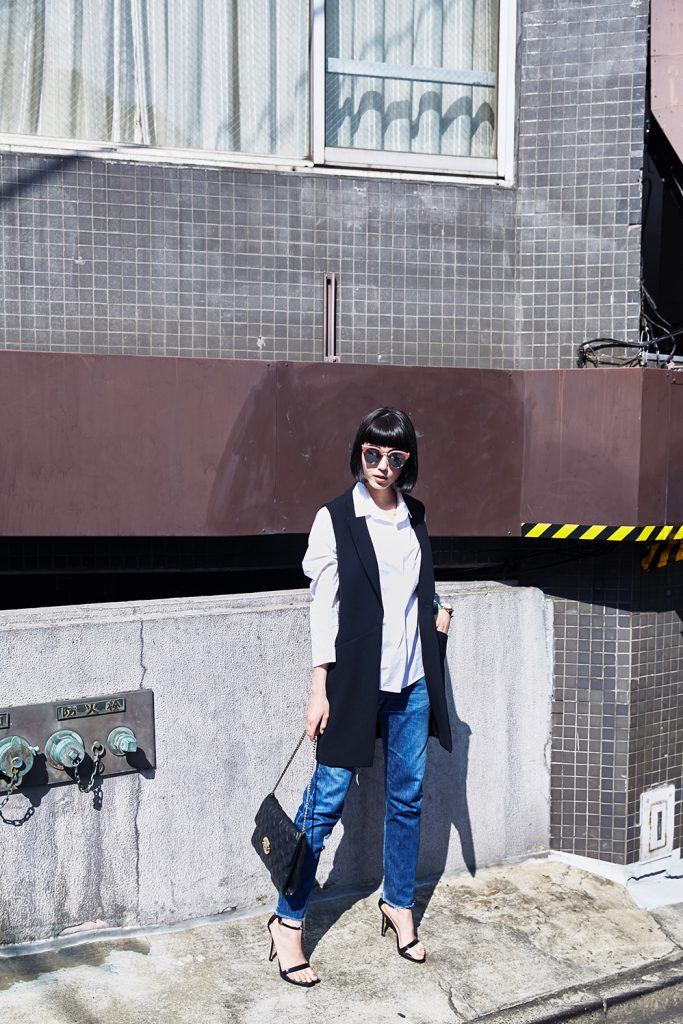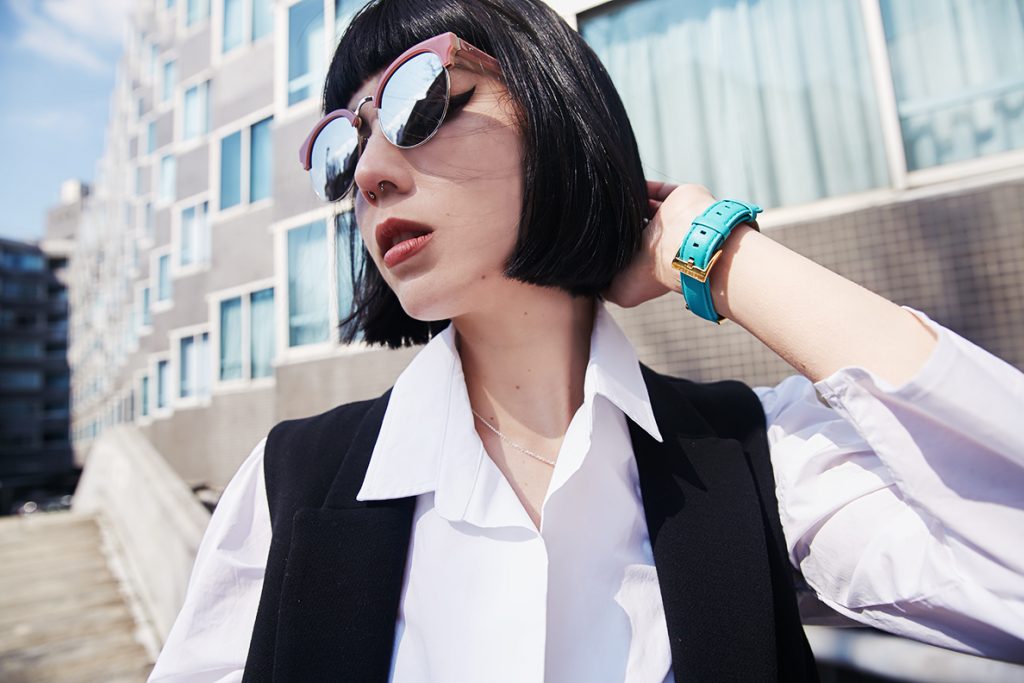 Spring is here, and it's my favorite season after summer (I'm a summer baby so it makes sense). When I think of spring fashion, I immediately steer towards brighter colors and airier silhouettes and materials. This is where an oversized, crisp white shirt from Allumer comes in perfectly for that chic boss babe look. If you read my blog regularly, you'd know that I rarely ever wear white shirts. I'm not the biggest fan of fitted cotton shirts that require me to button it up all the way to the neck. It's just uncomfortable and suffocating, and looks too formal when styled wrong. While this one from Allumer is considered a shirt, it's actually a pullover with no buttons with just enough room for movement in the body and sleeves.
やっと春がやってきましたね。夏の次に好きな季節です。春のファッションを思い浮かぶと、明るい色合いや、エアリーなシルエットと素材を着たくなります。そこで、ゆったり感のあるアリュメールの白シャツを紹介したいと思います。どんなコーディネートもシックに仕上げる、「Boss babe」にぴったりなアイテム。このブログを定期的に読んで下さってる方は、私がほとんど白いシャツを着ないことを知っていると思います。フィットするコットンシャツはあまり着心地が良くなく、きっちりしすぎてしまいがちなので、私はあまり好きではないです。「シャツ」と呼んでいますが、実はプルオーバースタイルなんです。ボタンはなく、襟元もきっちりしすぎず、ちょうどいいゆったり感を演出します。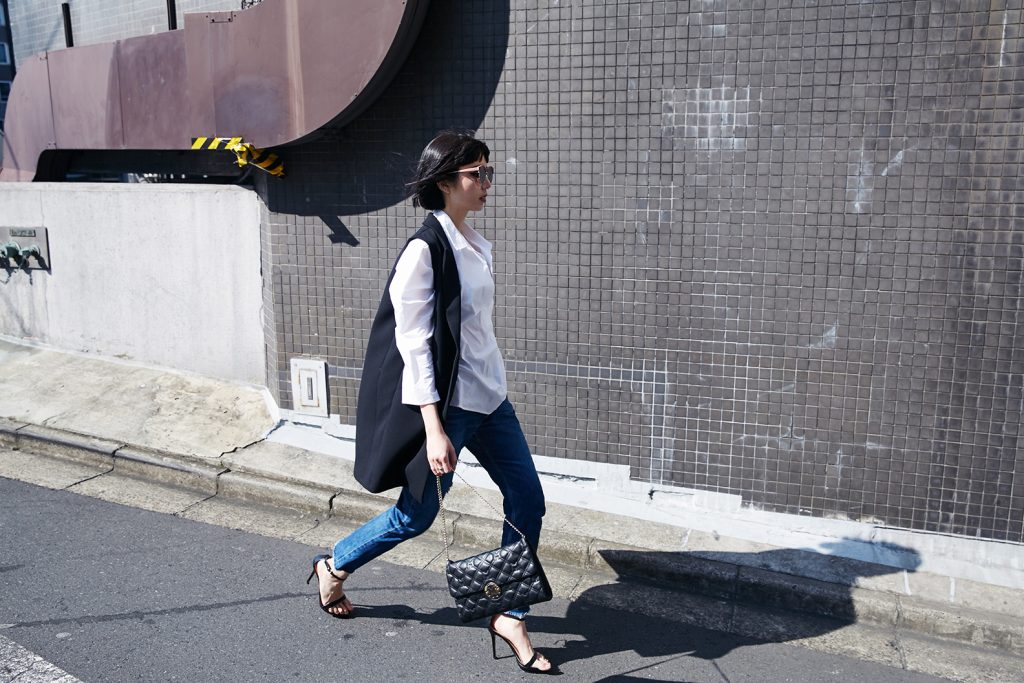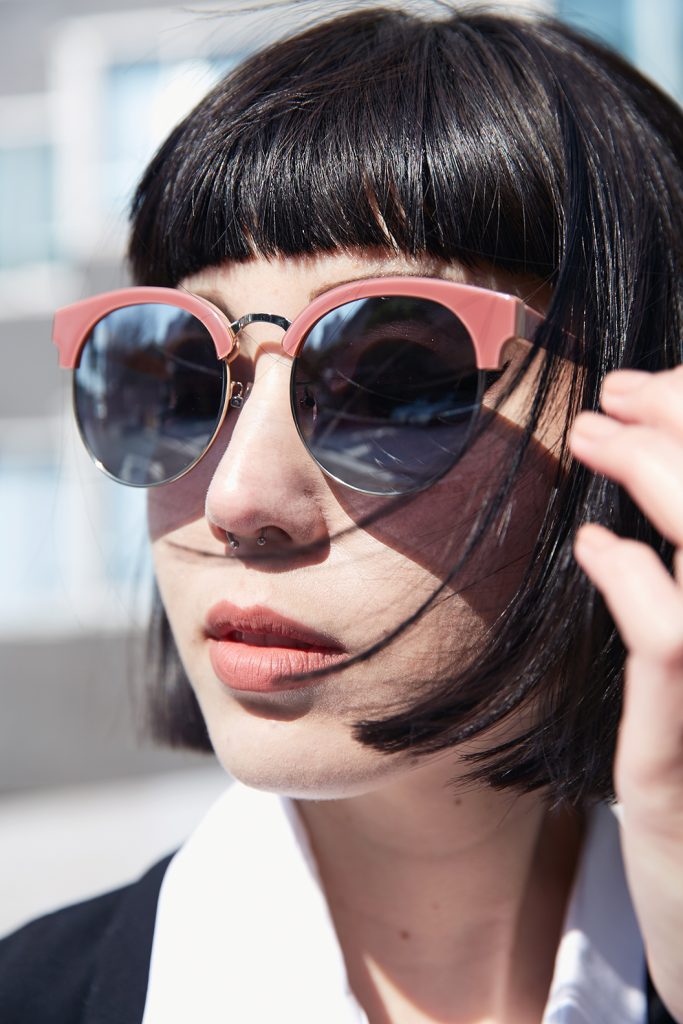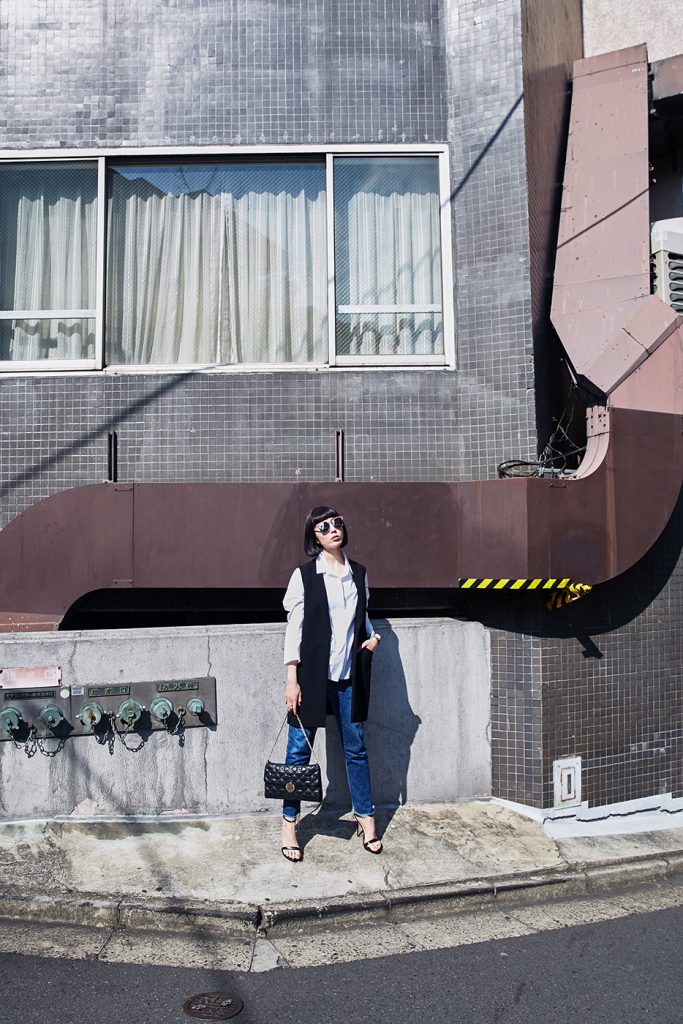 Even though I don't work in an office anymore, trying on the office look once in a while is fun. I've worn these vintage Levi's very casually in this post, but this outfit proved that even the most casual pair of jeans can look instantly chic with the correct styling. With the long vest, handbag and heels, it all comes together quite nicely. Even though I absolutely love dressing like a tomboy, I also enjoy embracing my femininity with a classic look. What's your go-to look for spring? Let me know in the comments!
現在はもうオフィスでは働いていないのですが、たまにはOLっぽい格好をするのも好きです。このヴィンテージのLevi'sは、以前の記事でとてもカジュアルに着用しているんですけど、実はこんな風にシャツと合わせてシックに着こなすことができます。ボーイッシュな格好をするのは好きですが、女性らしさを演出するのも実は大好きなんです。あなたのオススメ春コーデは何ですか?コメント欄にて教えて下さい♪
Allumer shirt, Comptoir des Cotonniers vest (similar here), vintage Levi's (similar here), Zara heels (similar here), Metrocity bag, Rieti sunglasses, Telesto watch
All photos by Frederick M. Photography.