After waving goodbye to summer vacation, it's time to put on those party shoes and get ready for the upcoming fall festivities. And what better way to welcome the fall season by DJ-ing for Make Up For Ever's Shinjuku Lumine 2 store launch party!
夏休み明けは、秋にしか楽しめないイベントやパーティーが盛りだくさん!そんな中、世界的に有名なメイクブランド、メイクアップフォーエバーの新宿ルミネ2店のローンチパーティーで今月DJをやらせていただきました!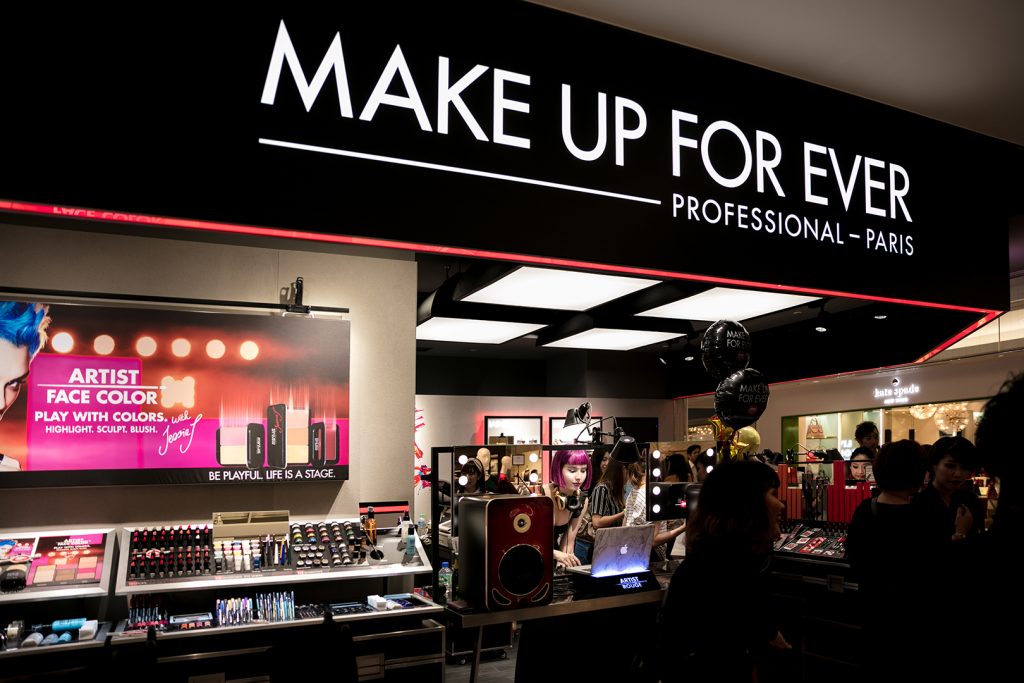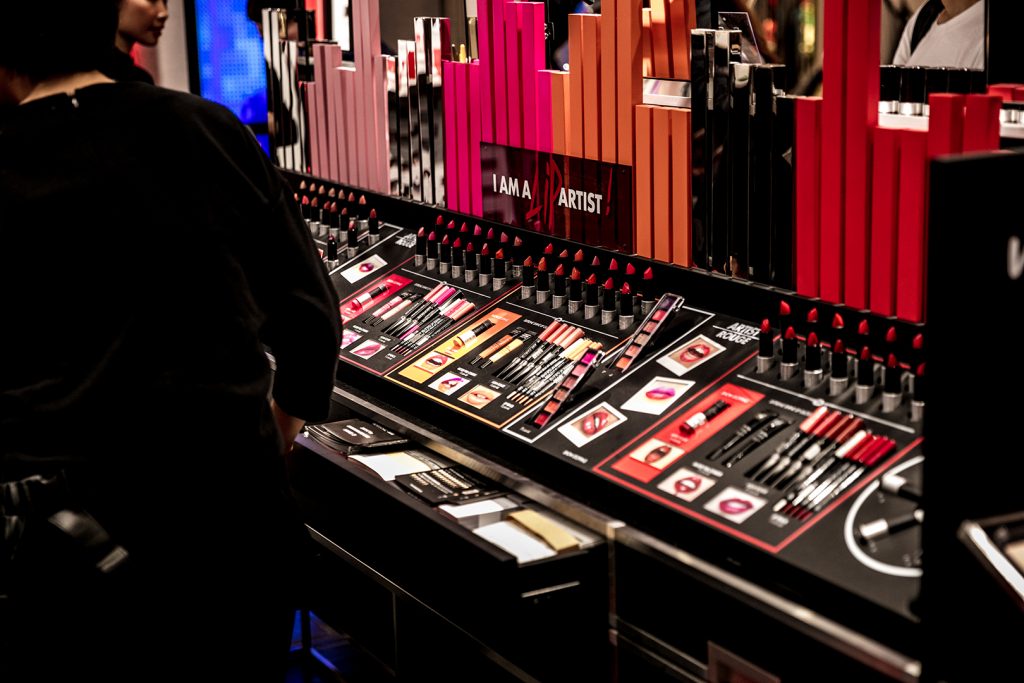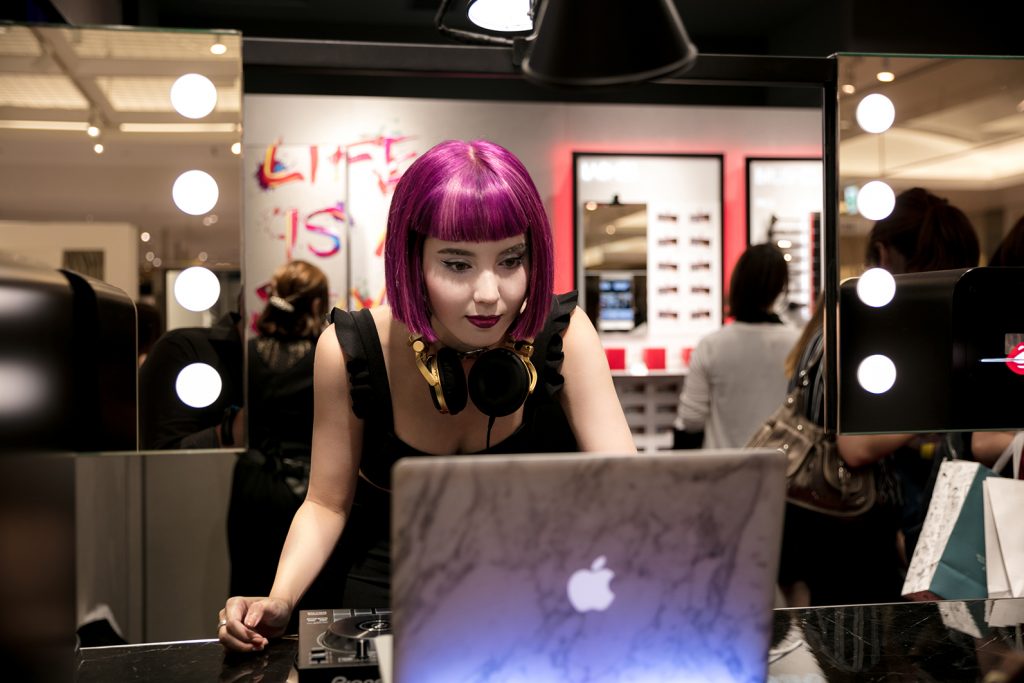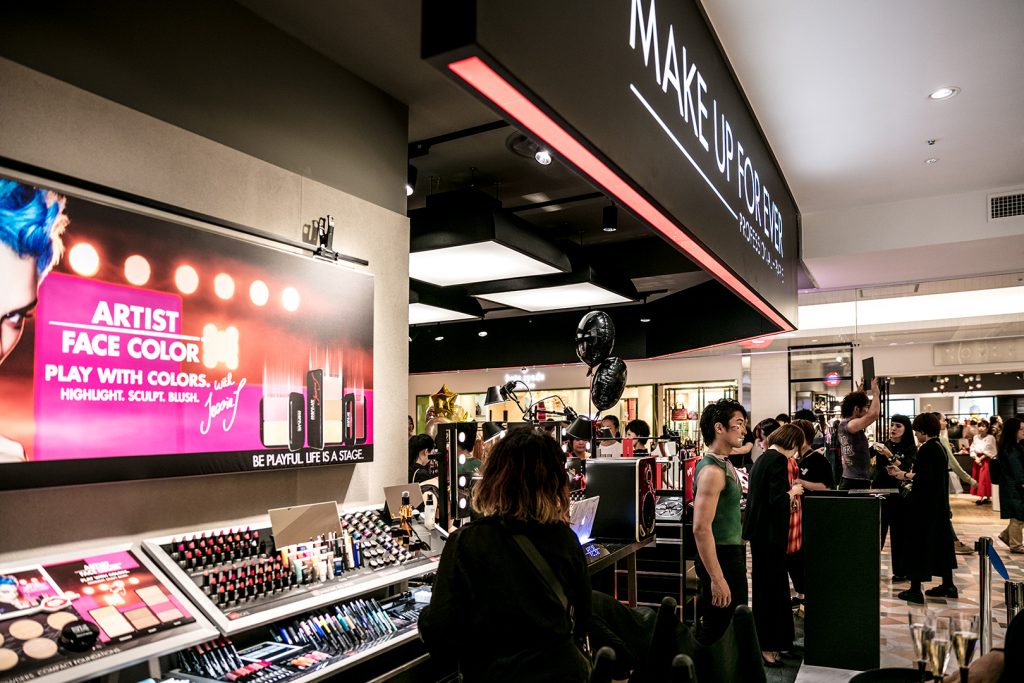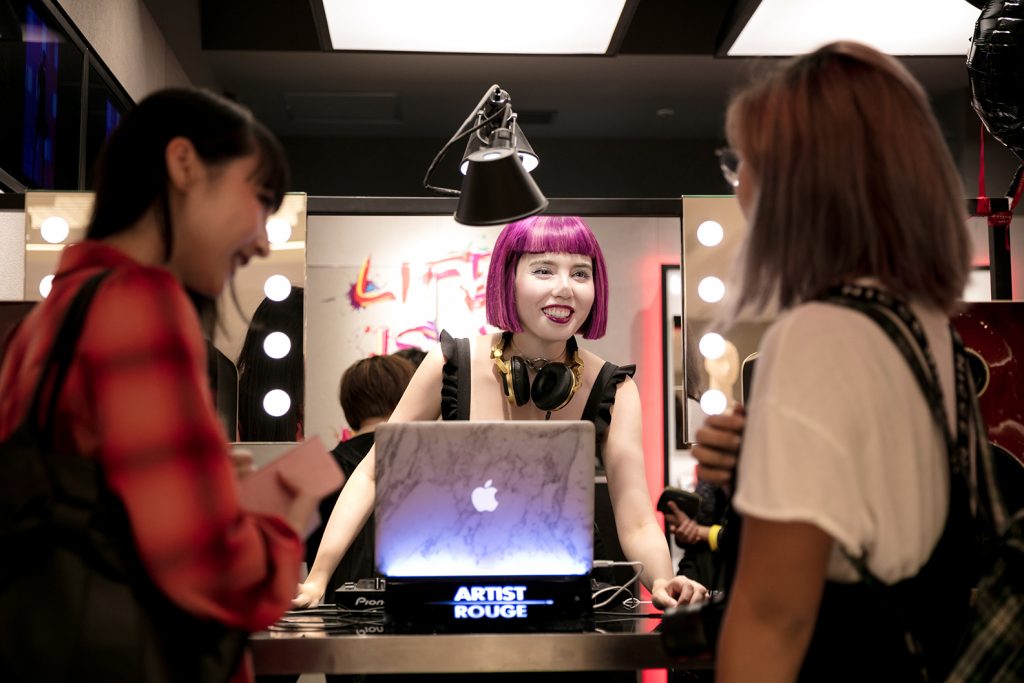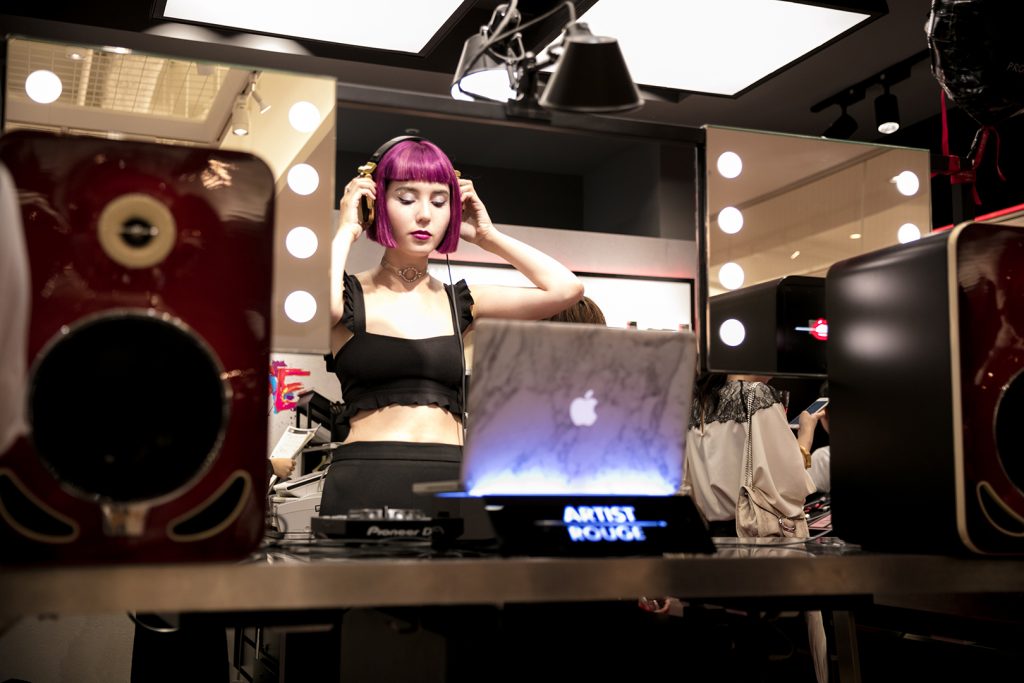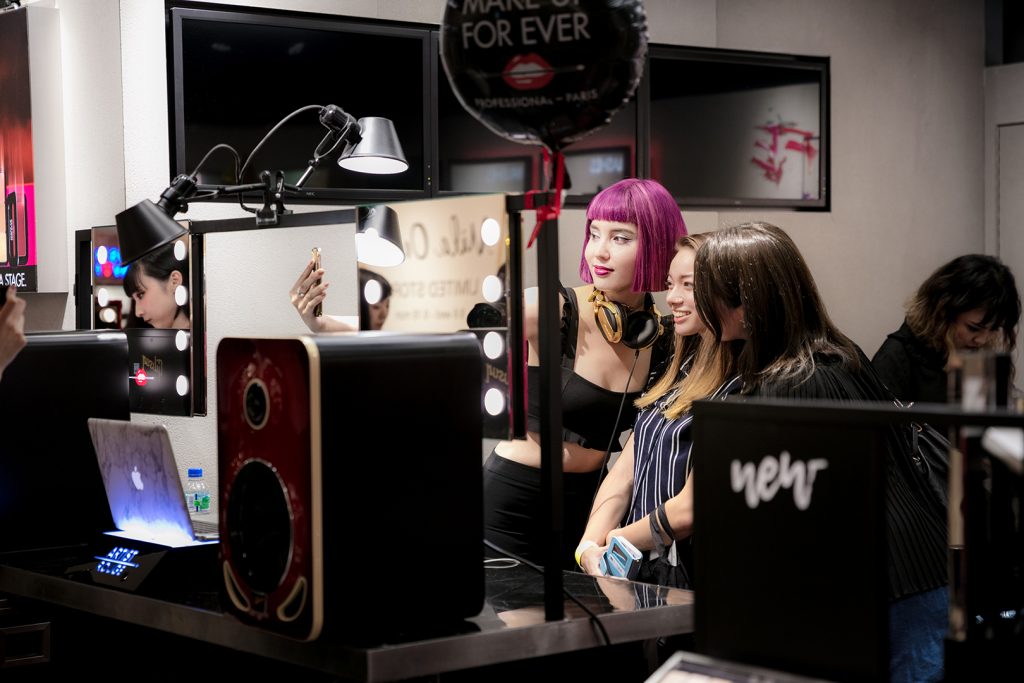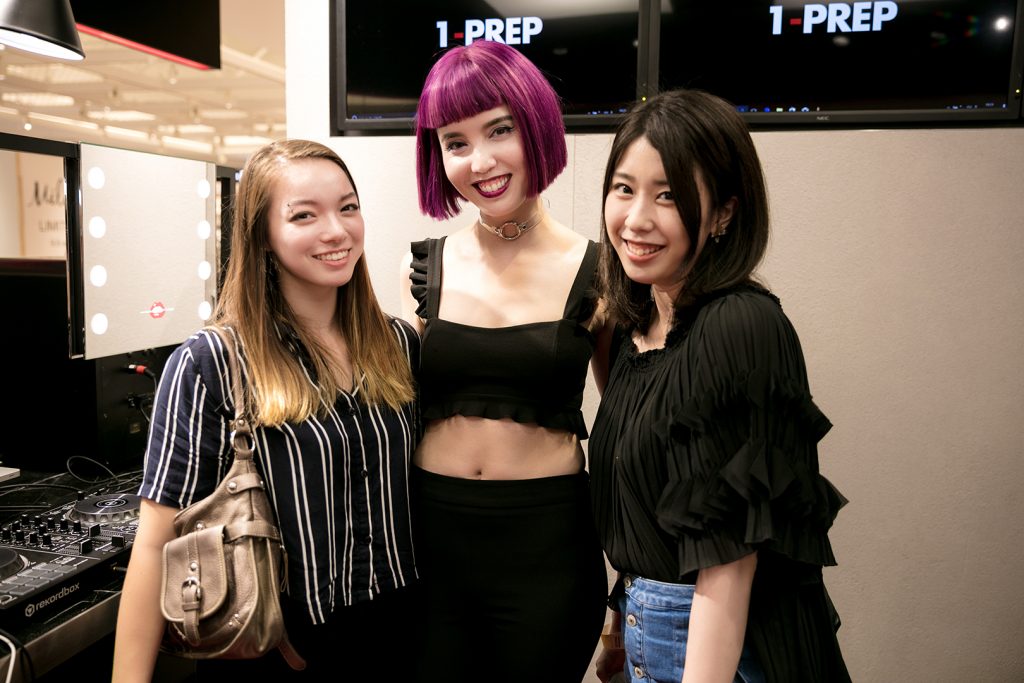 Shinjuku Lumine 2 is a department store connected to JR Shinjuku station, and is aimed for ladies in their teens through thirties. This is my second time DJ-ing for Make Up For Ever, and it's always such an honor to provide music for their events (my last gig was the GINZA SIX store launch back in April). Make Up For Ever has been collaborating with pop singer Jessie J for an innovative cosmetics line, the Artist Rouge lipstick being her signature item. I'm actually wearing the Artist Rouge Light to match the color of my purple wig, and it just glides on so easily – love it!
今月、メイクアップフォーエバーを含み新宿ルミネ2に何店舗かオープンしました。メイクアップフォーエバーでDJするのは2回目で、大好きなブランドのイベントを音楽で盛り上げることができて大変光栄です(前回はGINZA SIXでやらせていただきました)。メイクアップフォーエバーは現在ポップシンガーJessie Jとコラボレーションをしていて、彼女のラインから最も人気なのがアーティストルージュリップ。実は、私のウィグとマッチするアーティストルージュライトを付けていただきました!塗りやすくてとてもお勧めです。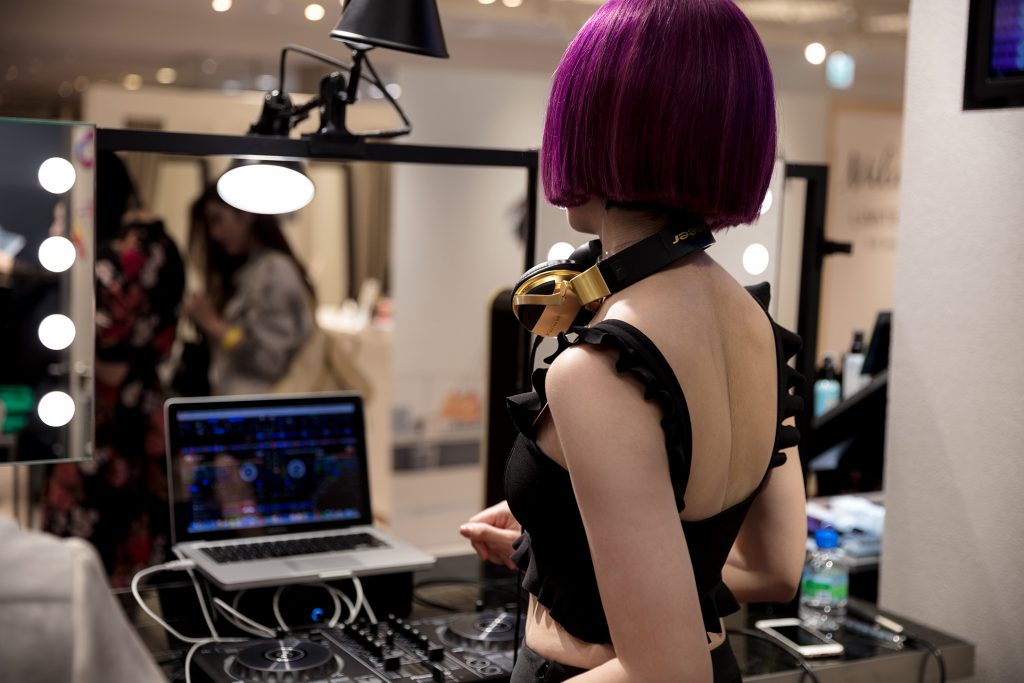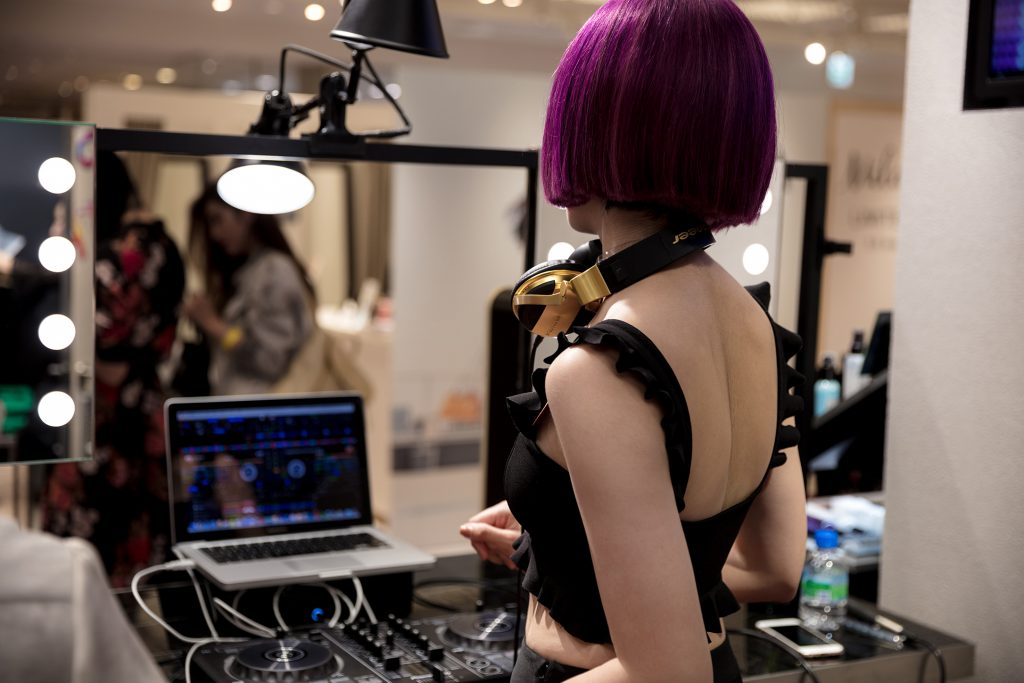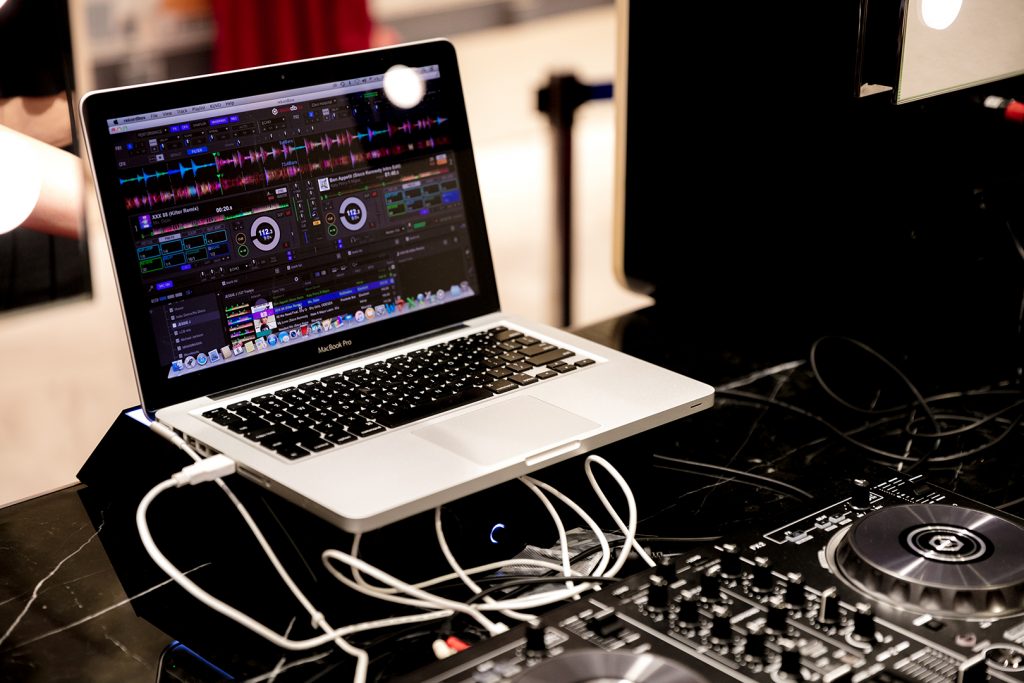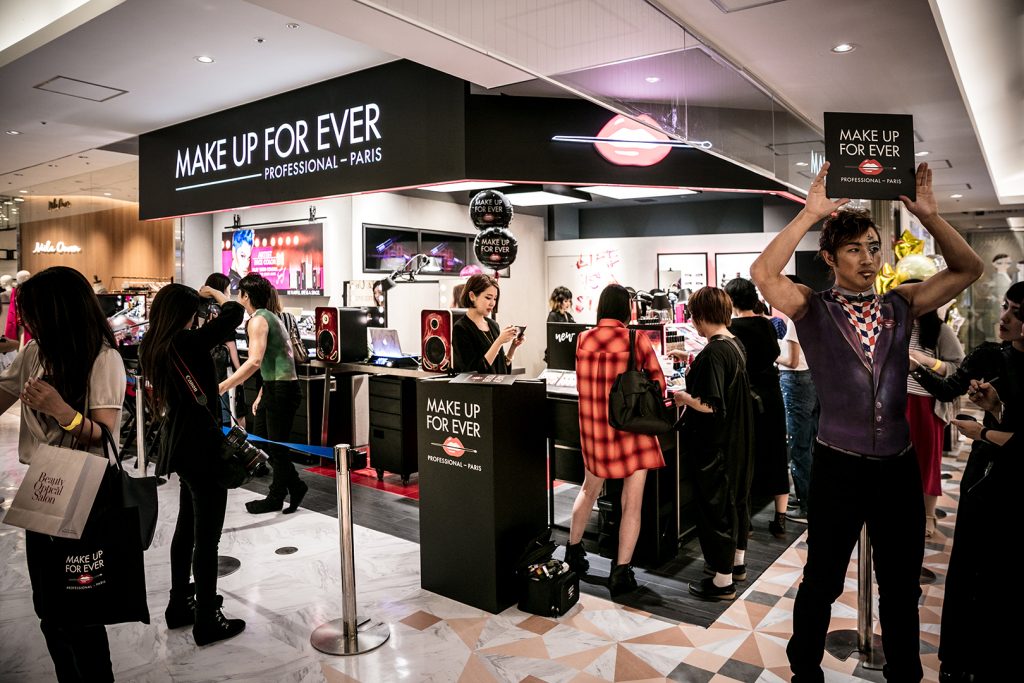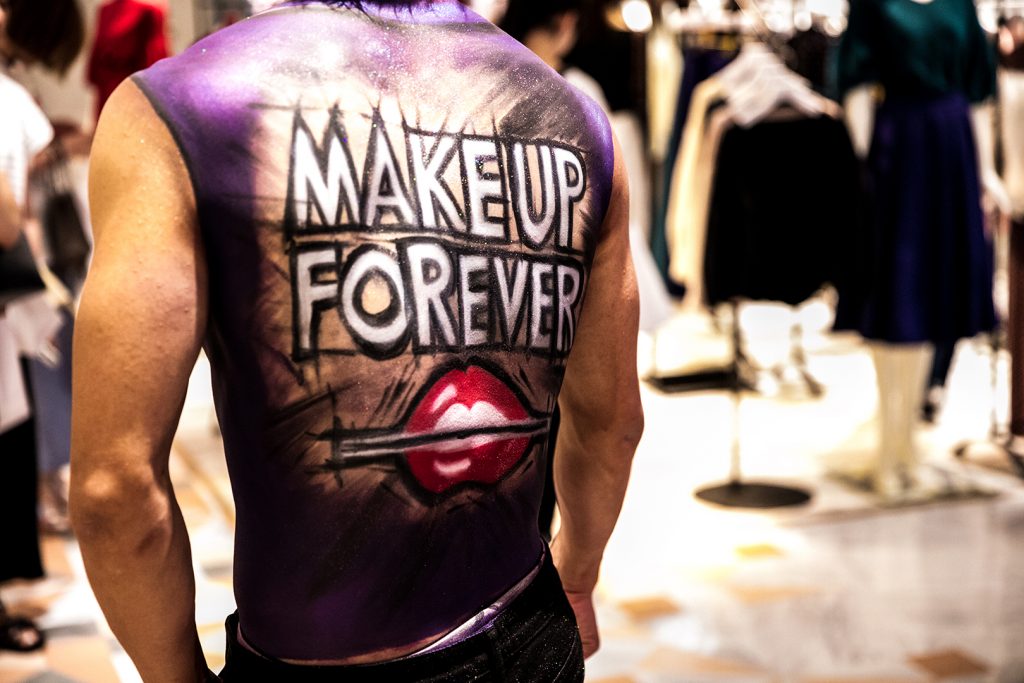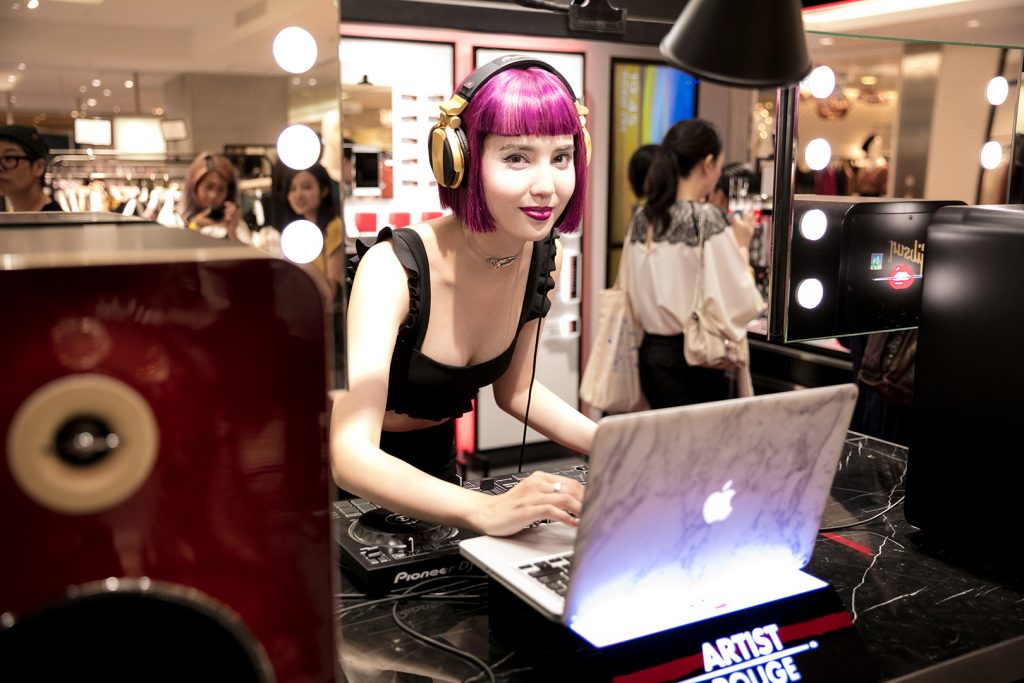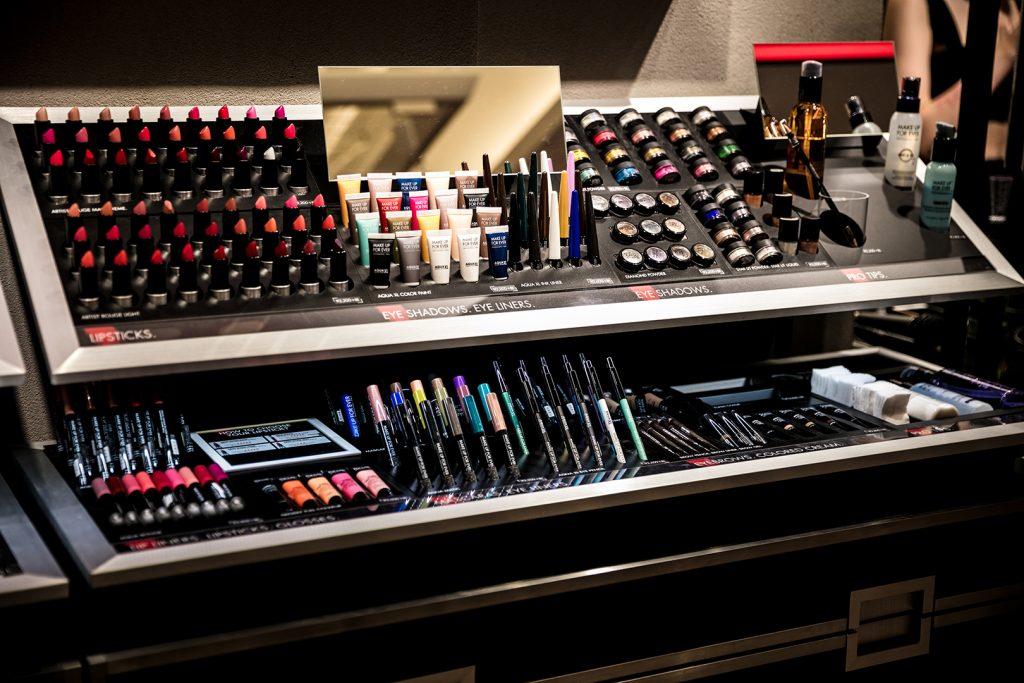 Since Jessie J is a pioneer in colorful, playful makeup, I decided to really play with my look that night and debuted my custom-made wig from Aderans. Measured precisely to fit my head, this purple wig is made with 100% human hair – I think I fooled most of my friend with this new look! Make Up For Ever did my makeup just right, using different shades of purple and adding lots of glitter all around my eyes. I wish I didn't have to take my makeup off that night, it was THAT good!
Jessie Jのスタイルはとても遊び心のある、かっこ良くてカラフルな印象なので、私もそれに合わせてアデランスさんに作って頂いたパープルのウィグをデビューしました!100%人毛でできたカスタムウィグで、知り合いの人も本物だと思ったぐらいリアルに見えるんです。メイクアップフォーエバーさんもウィグの色に合わせて、パープルやキラキラを沢山使ったメイクをしてくれました。終わってからオフしたくないくらい気に入っちゃいました!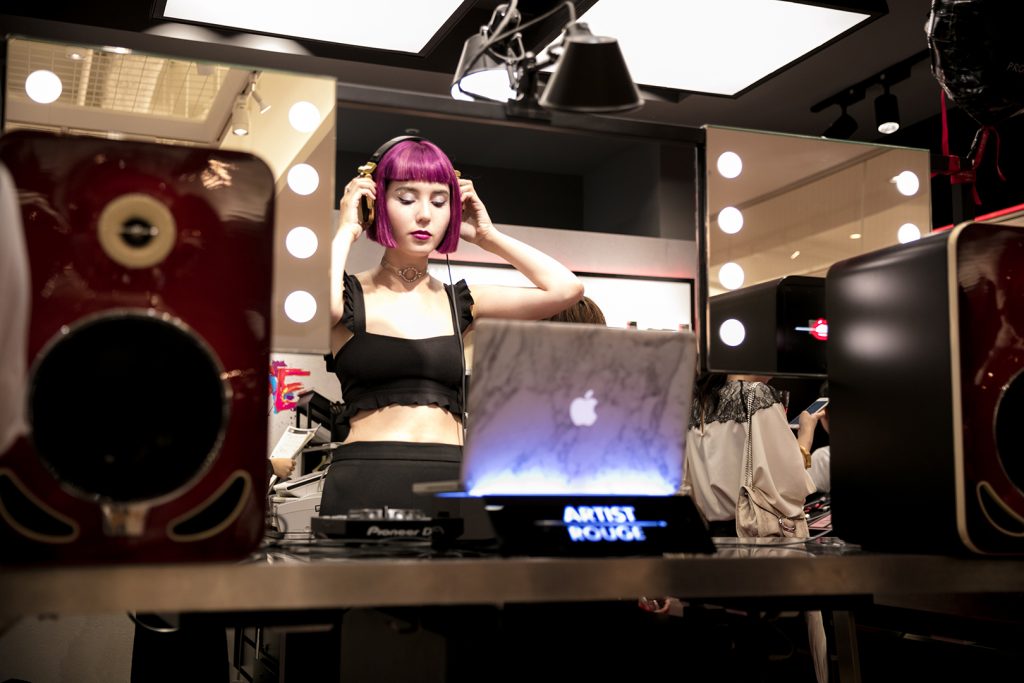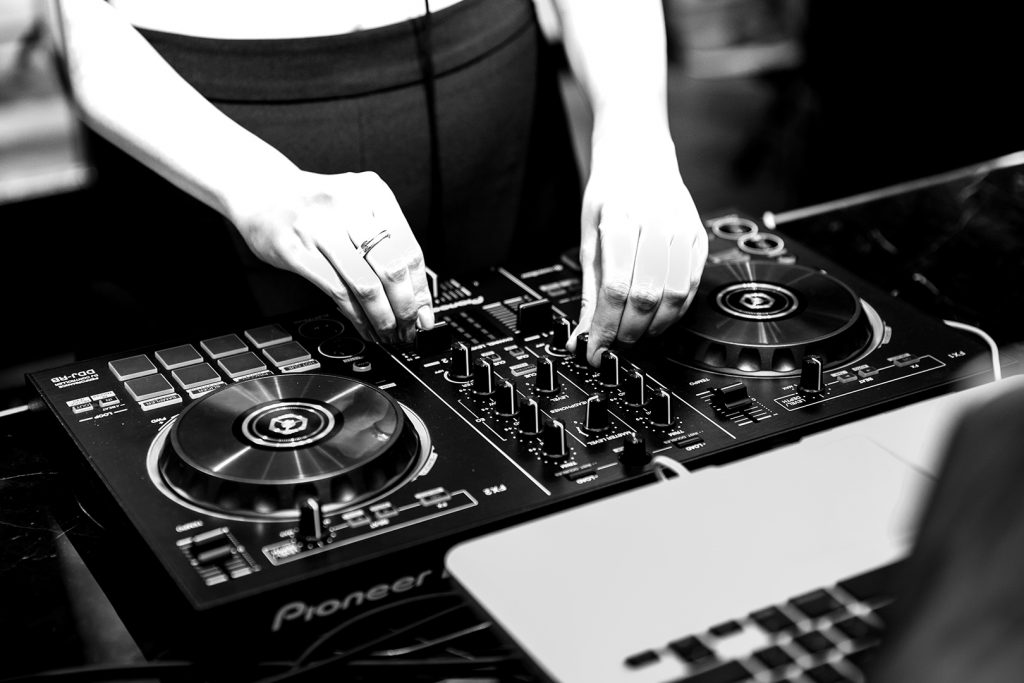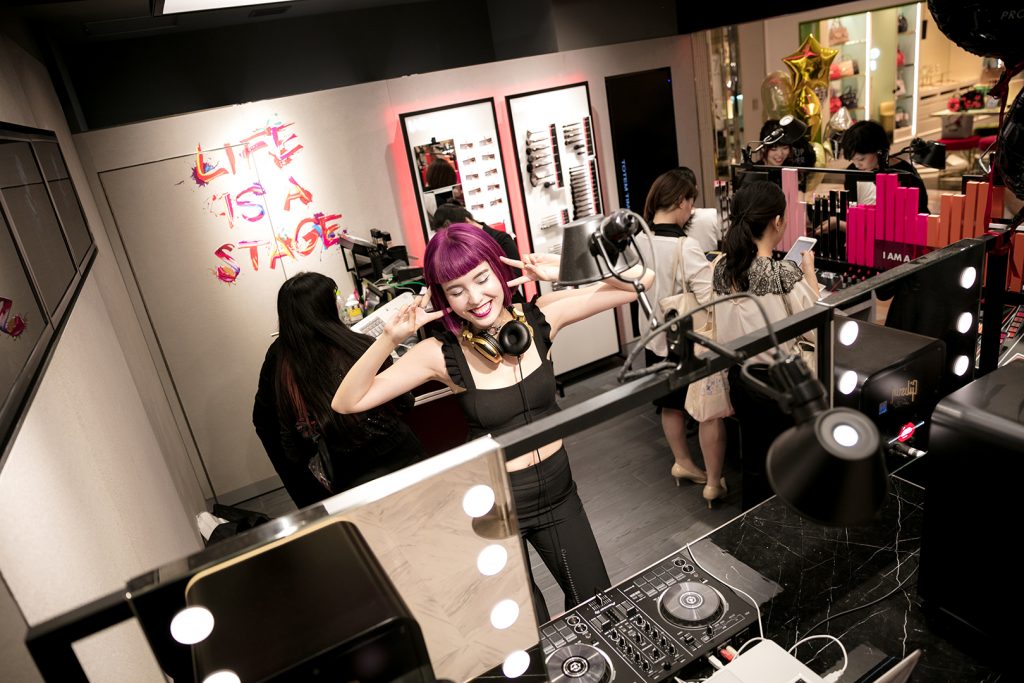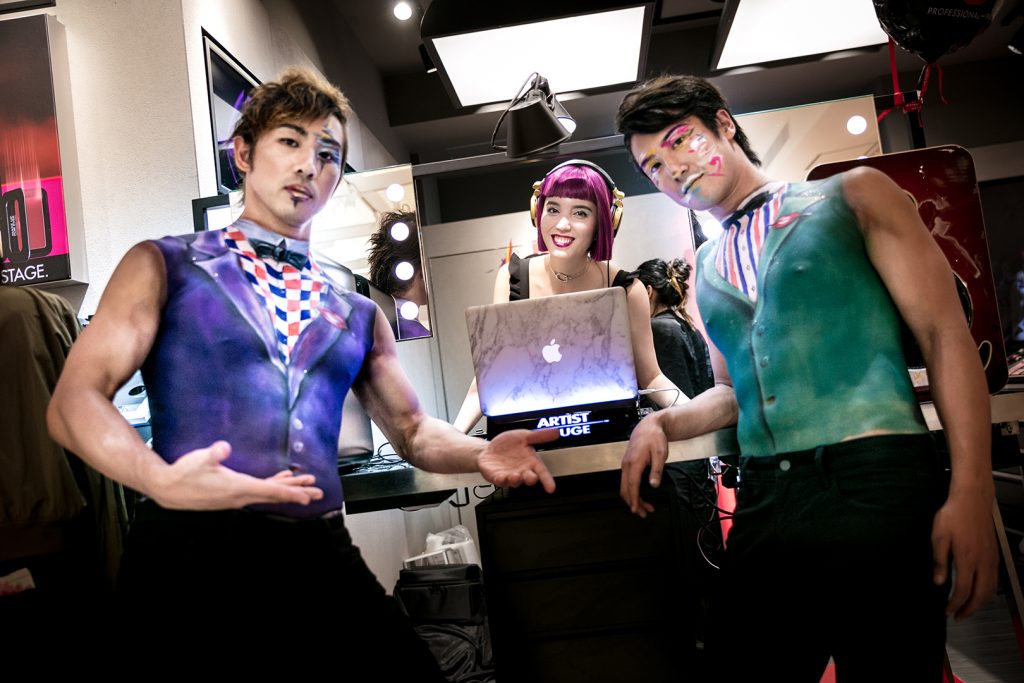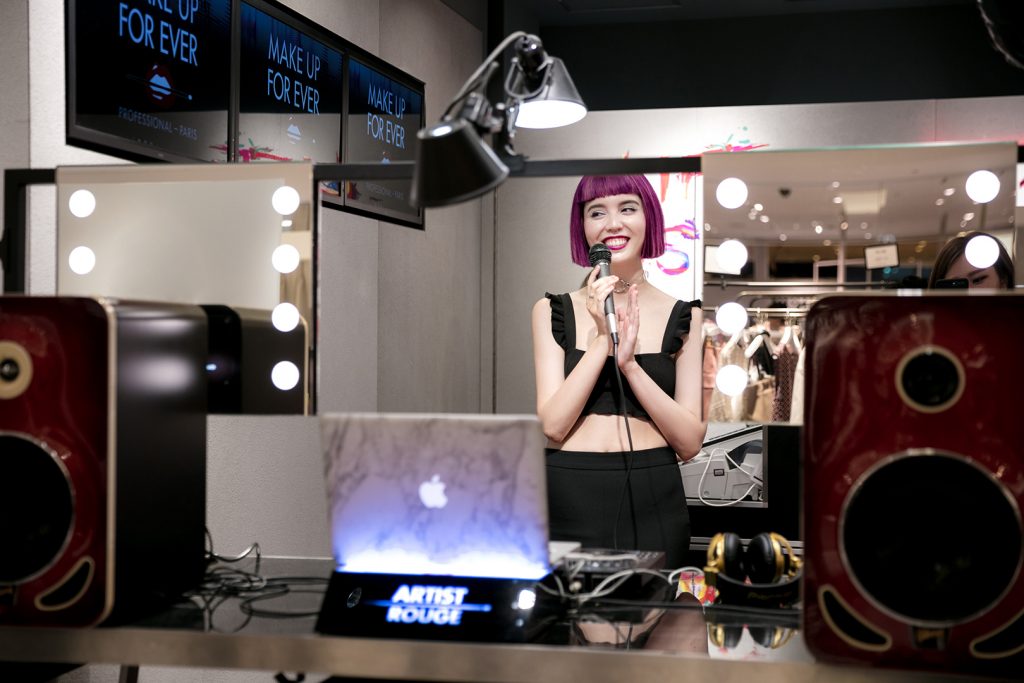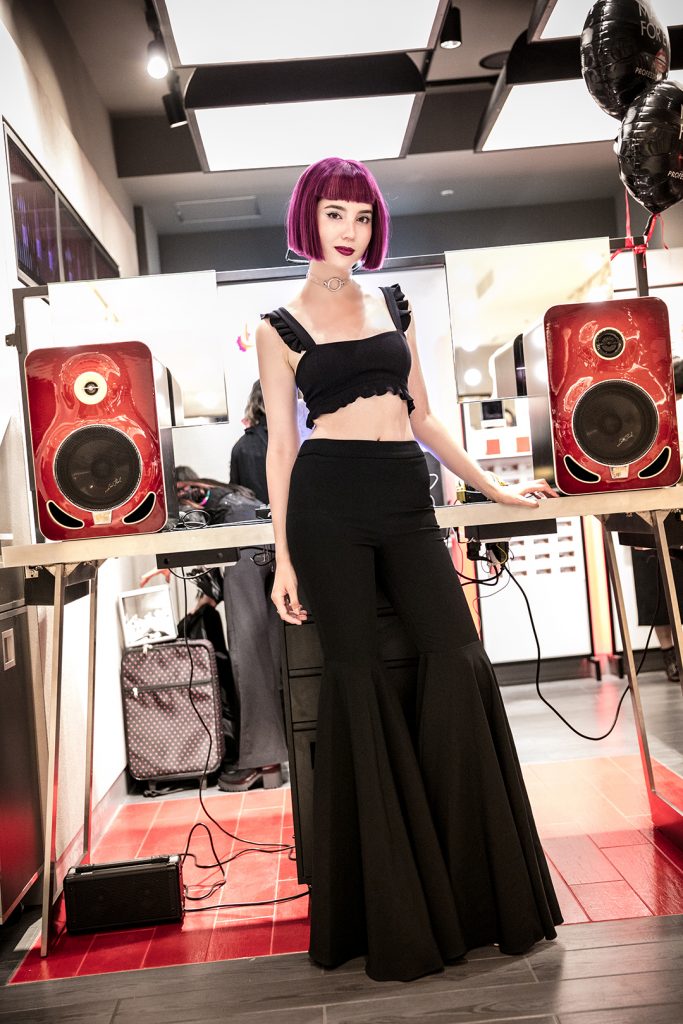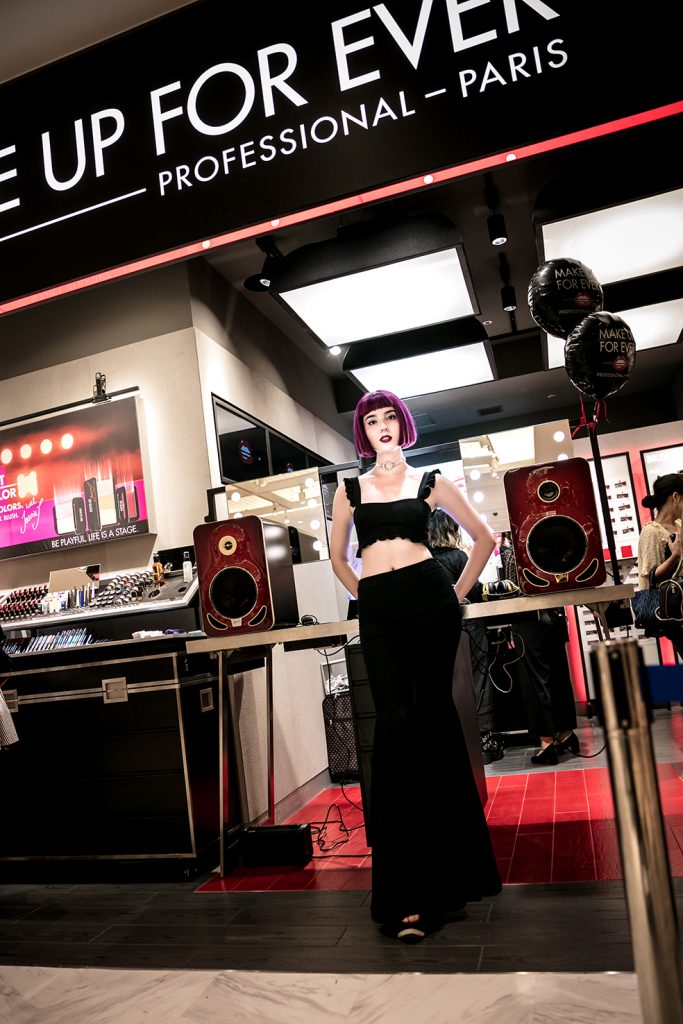 As for my "stage" outfit that night, I was completely inspired by the disco. To contrast with my wig, I needed something simple in color, but still fun in design. I recently picked up these ultra-flared pants on Shopbop, and fortunately for me, it was the very last one in stock and it fit me perfectly! I'm all about trying different looks, especially for special occasions or when I'm DJ-ing for parties. Thank you so much for having me again, Make Up For Ever!
この夜の衣装は、完全にディスコにインスパイアされました。派手な色のウィグを目立たせるためにあえて全身は黒。でも、フリル付きのクロップトップスとフレアが大きすぎるボトムズなど、大胆なアイテムをチョイスしました。運良く、ラスト1しか残っていなかったこのフレアパンツをShopbopでゲットすることができました。DJする時は基本的に普段とは違うルックに挑戦することにしていて、今回はディスコスタイルで楽しくDJすることができました。メイクアップフォーエバーさん、本当にありがとうございました!
Zara top, Milly pants (similar here on Shopbop), Choke Me Jewelry choker, Zara platforms
All photos by Fu Sheng Wang