This is not a sponsored post. All thoughts and opinions are my own.
February was full of colorful showrooms and parties, preparing us for spring that is right around the corner. Are you familiar with any of these new collections or brand launches? Read on for more about each of the events I attended in the month of February!
春を先駆けて、2月の展示会やイベントはいつもよりカラフルでした。このパーティーレポートに登場するブランドや新コレクションのことはもうご存知ですか?2月の東京パーティーレポートもお楽しみください!
ZARA 2019 SS Showroom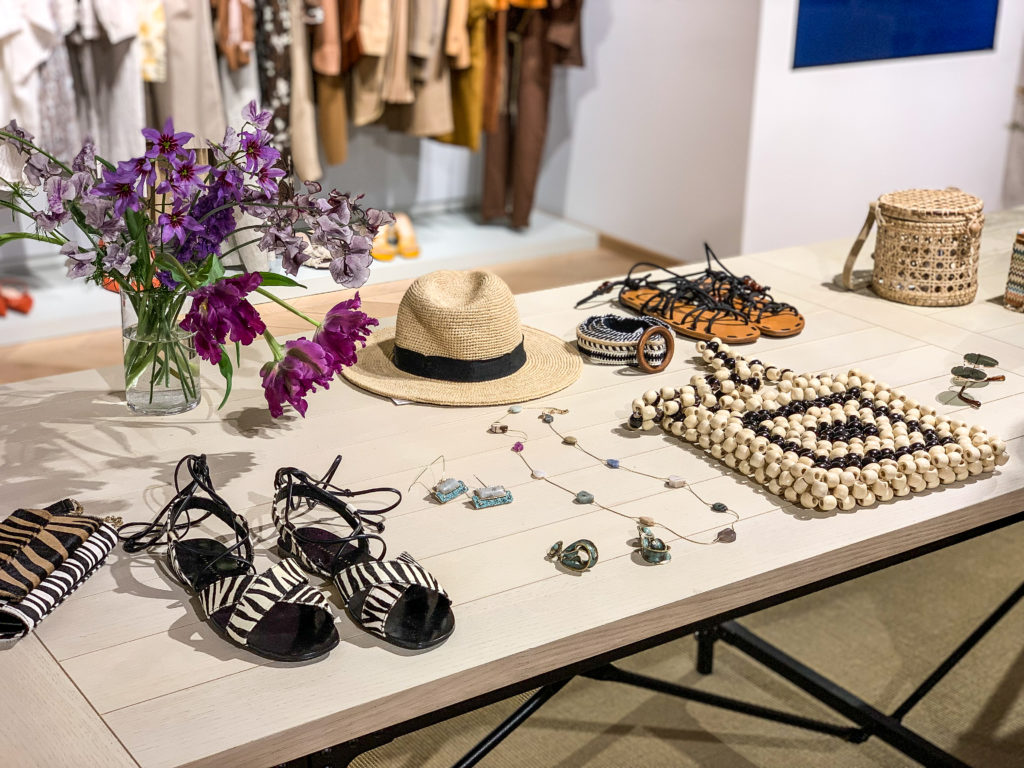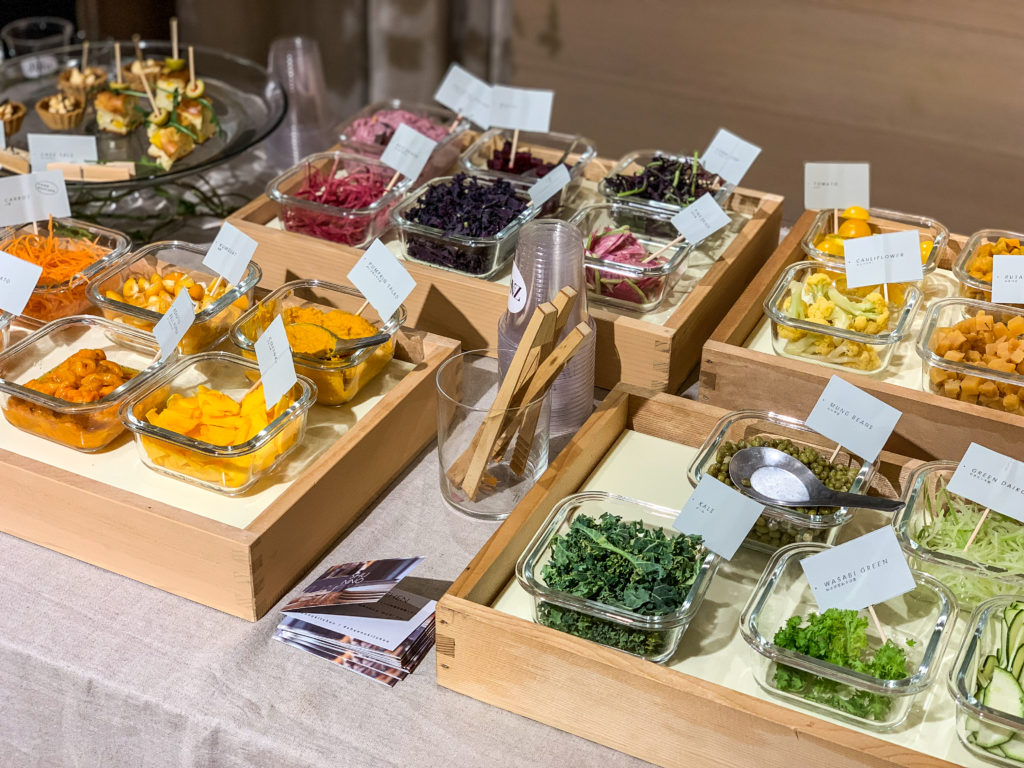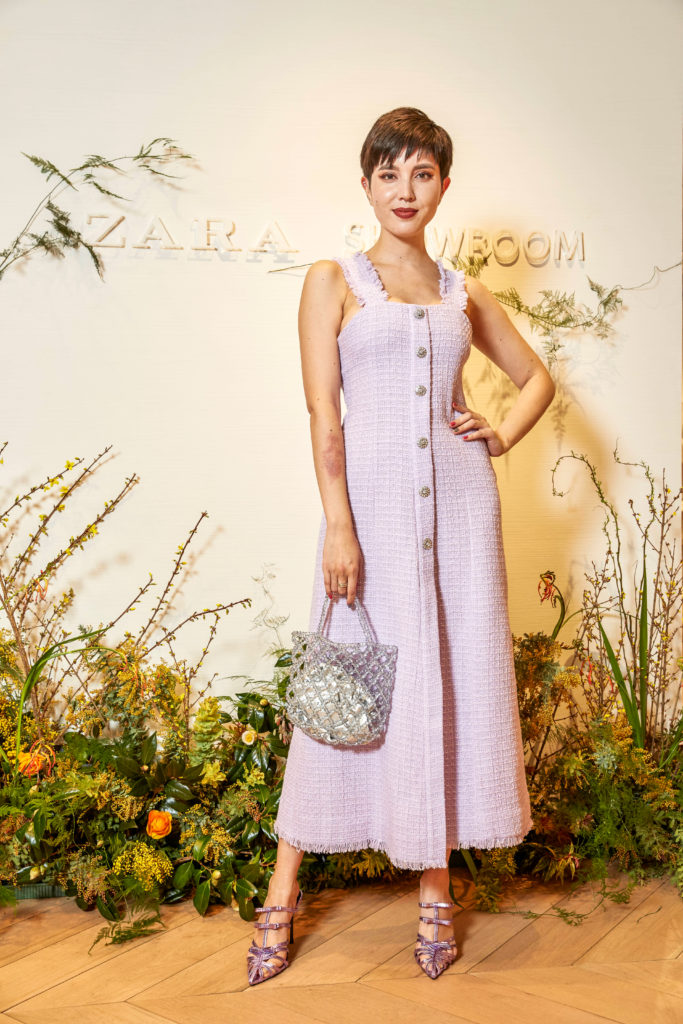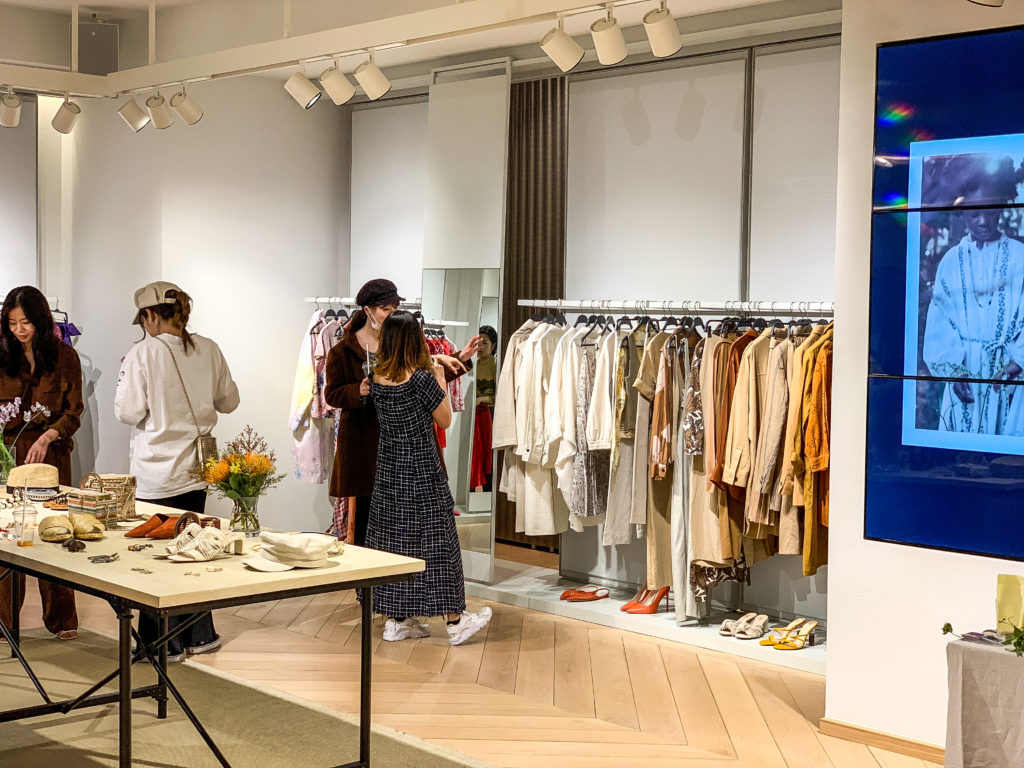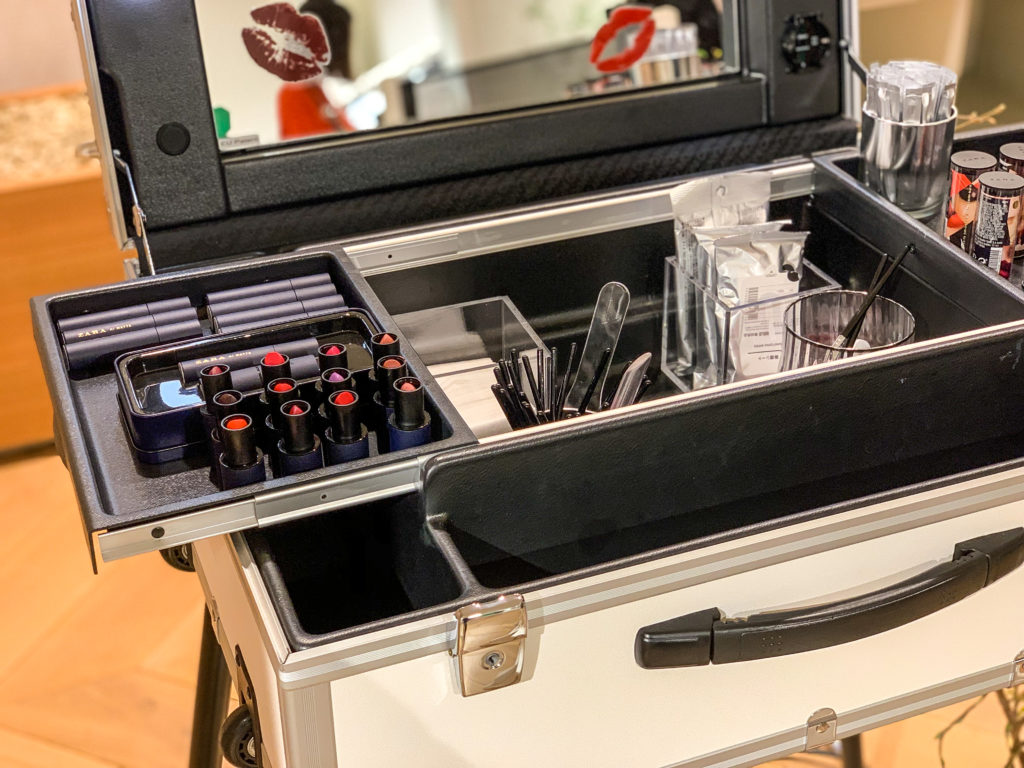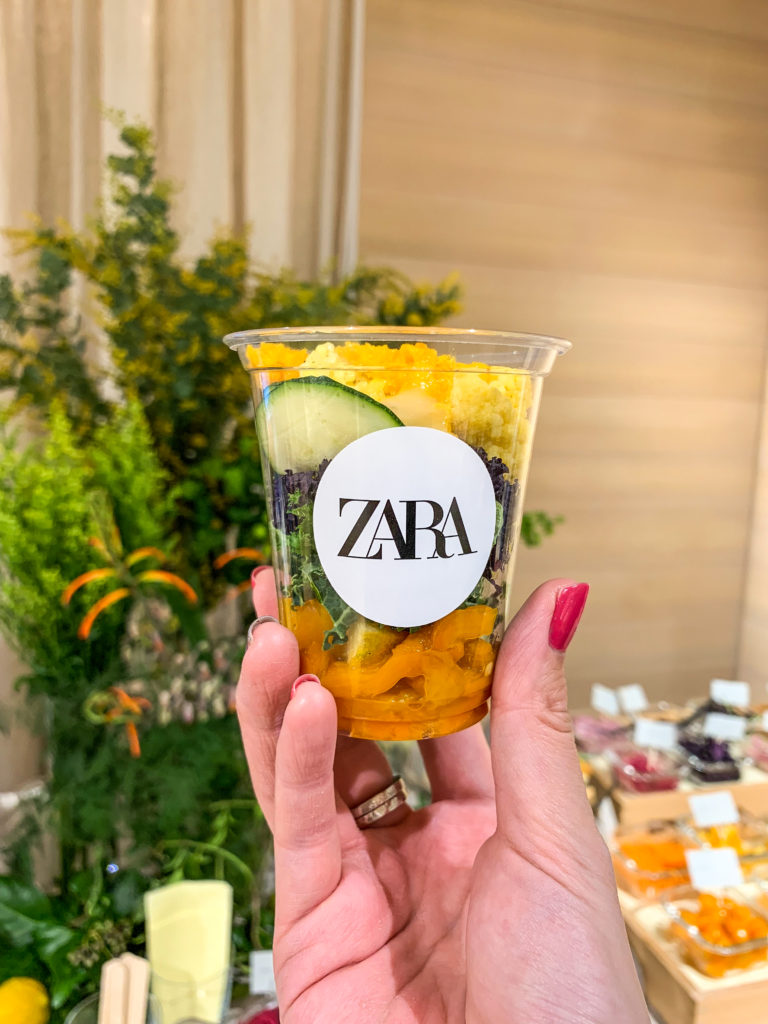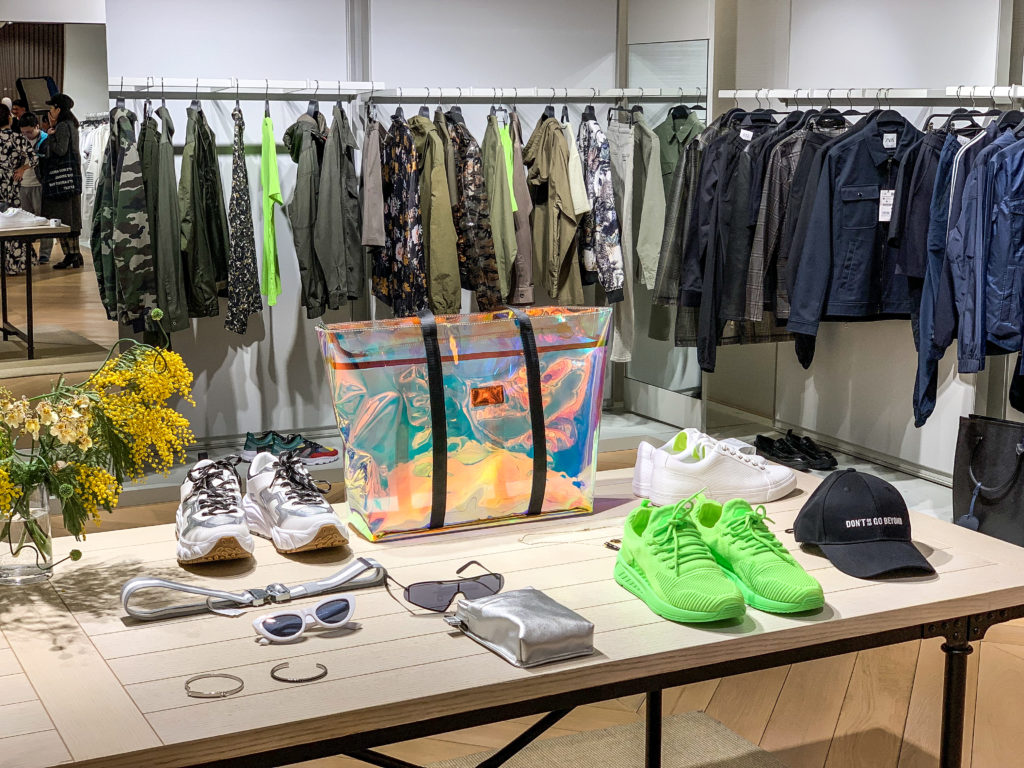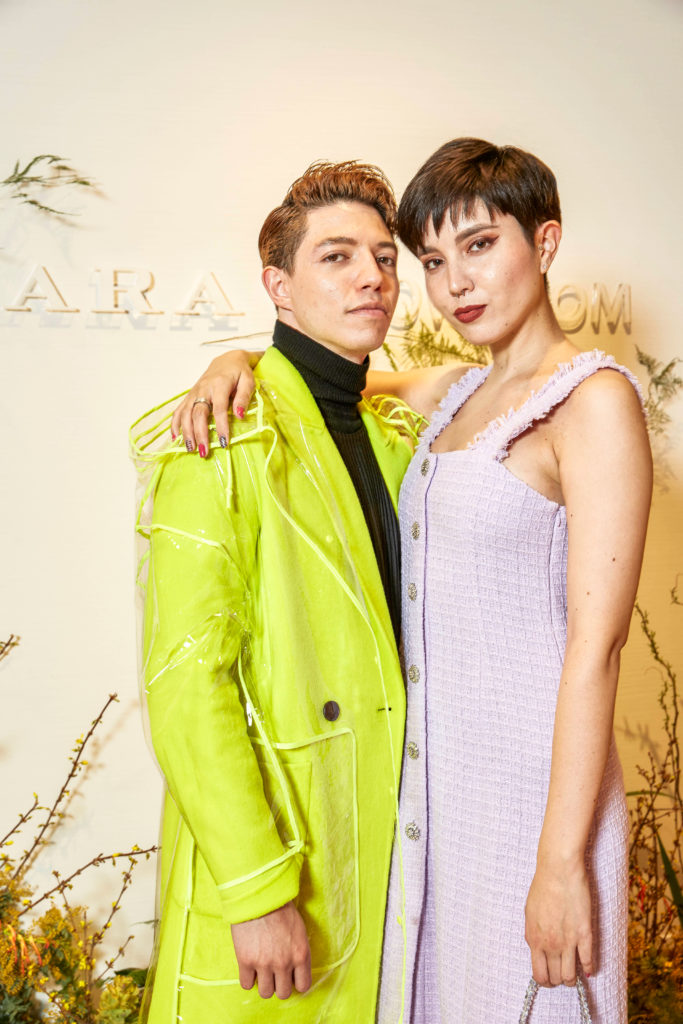 Whenever I feel like I'm in the need for a wardrobe update, ZARA is usually my go-to. Visiting their showroom for the first time was lovely – it truly felt like springtime despite the chillingly cold weather outside. Pastels, florals and the trending neon items were beautifully displayed, and they also had a colorful salad bar for guests to indulge in. I can't wait for many of these pieces to hit the stores!
ワードローブのアップデートが必要な時は、必ずっていうくらいZARAに行きます!今回初めてZARAのショールームにお邪魔してきました。室内は春の様子で包まれていて、一瞬外の寒さを忘れてしまうぐらいでした。パステルカラーや花柄、今流行りのネオンカラーのアイテムでずらり。しかも、ヘルシーでカラフルなサラダバーも用意していました。新作がお店で展開するのが待ち遠しい!
BERSHKA 2019 SS Showroom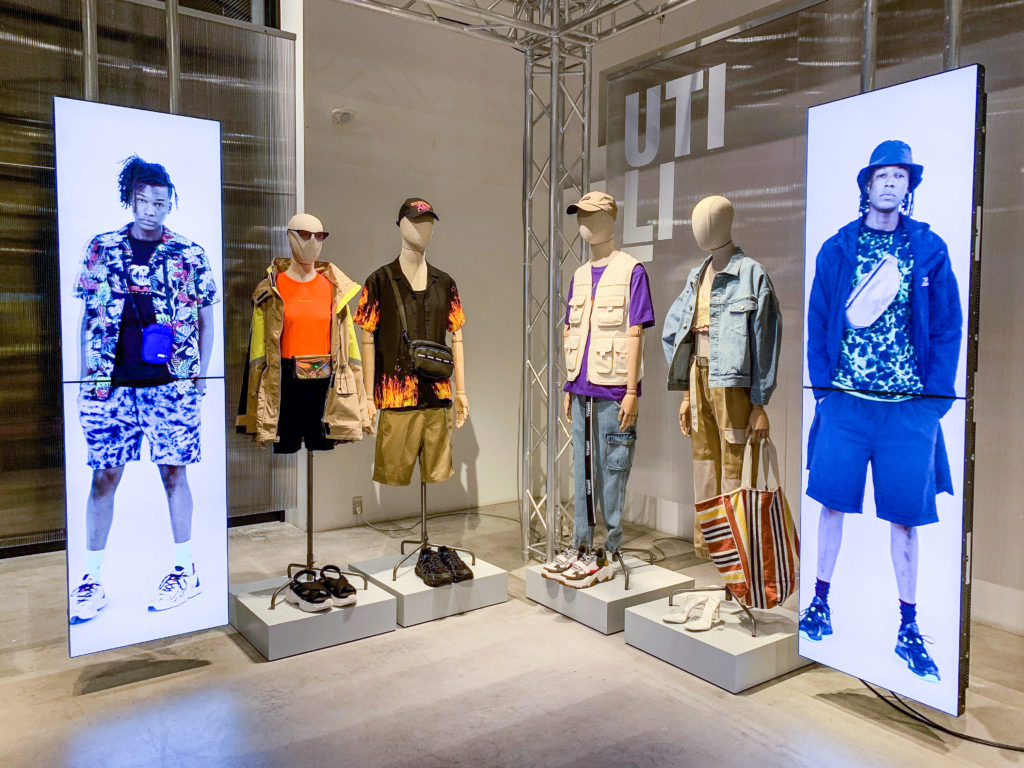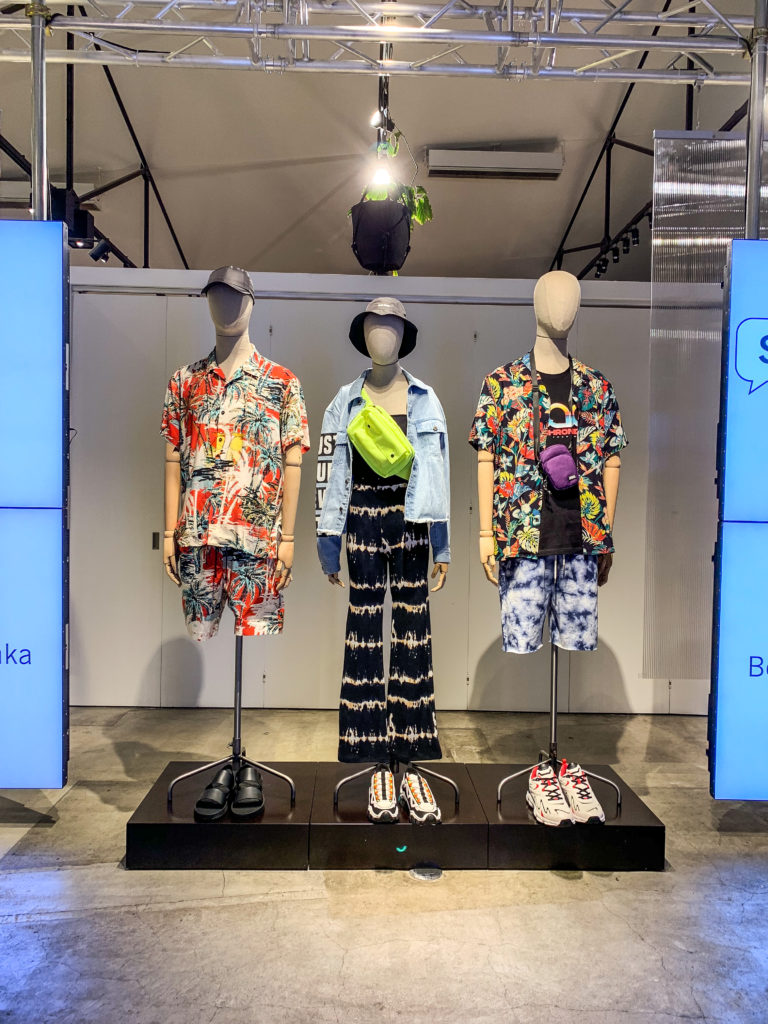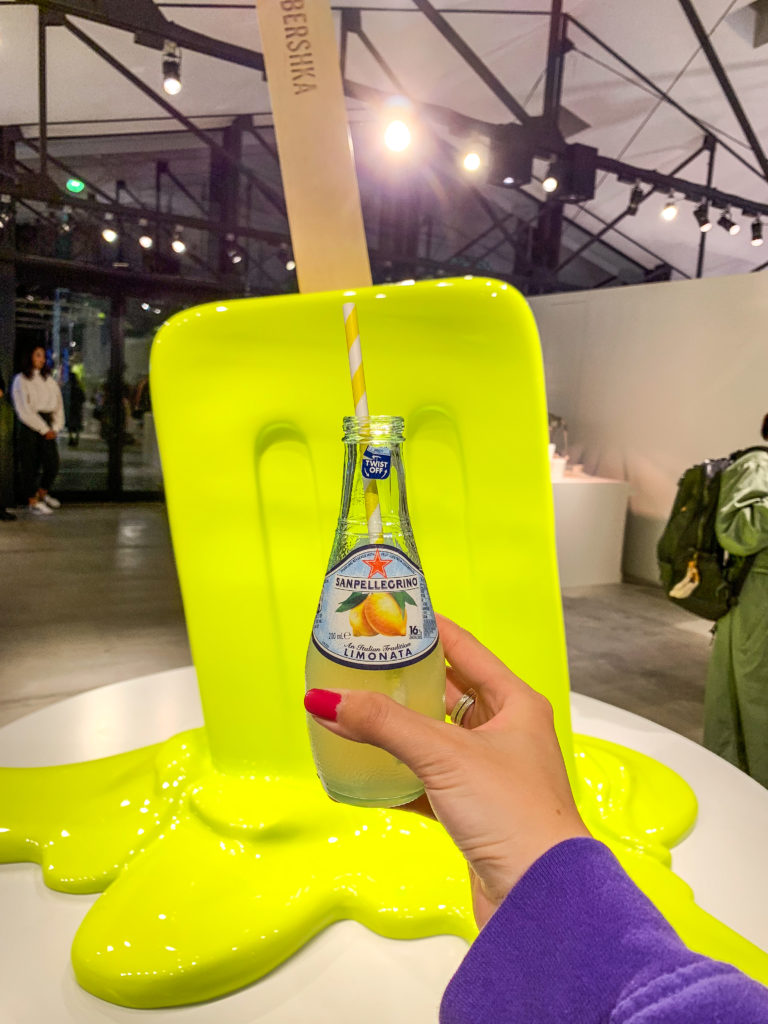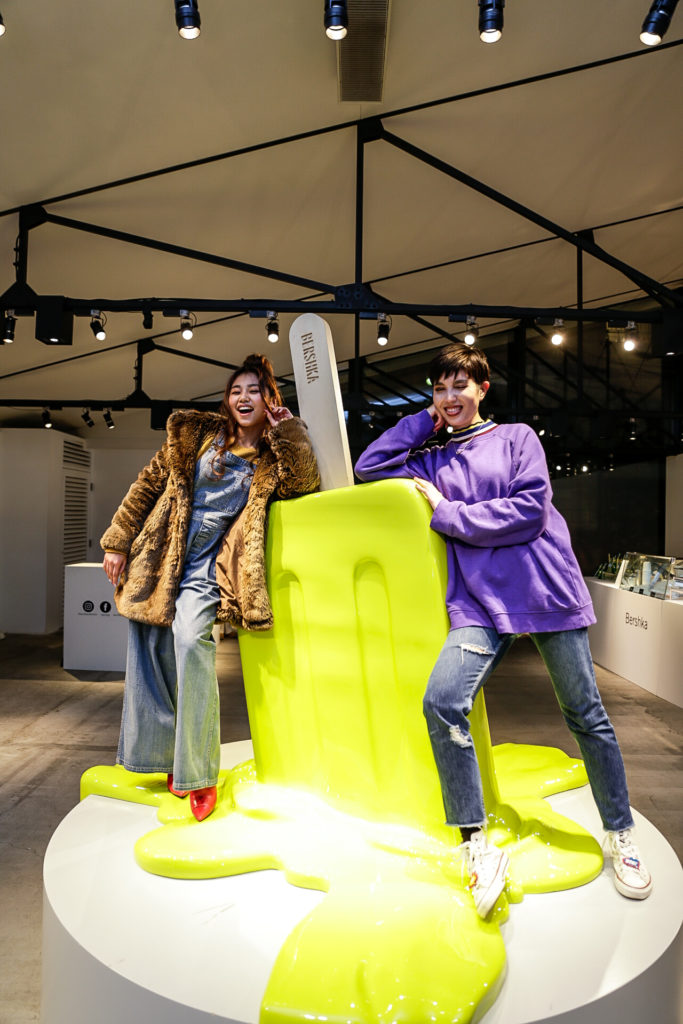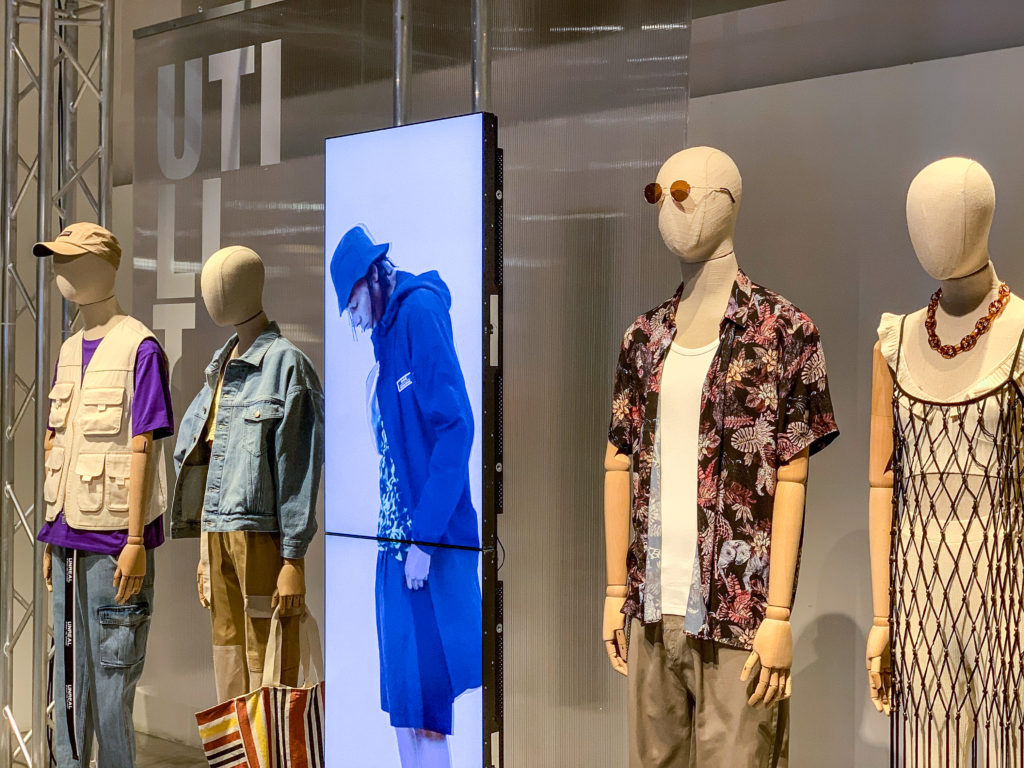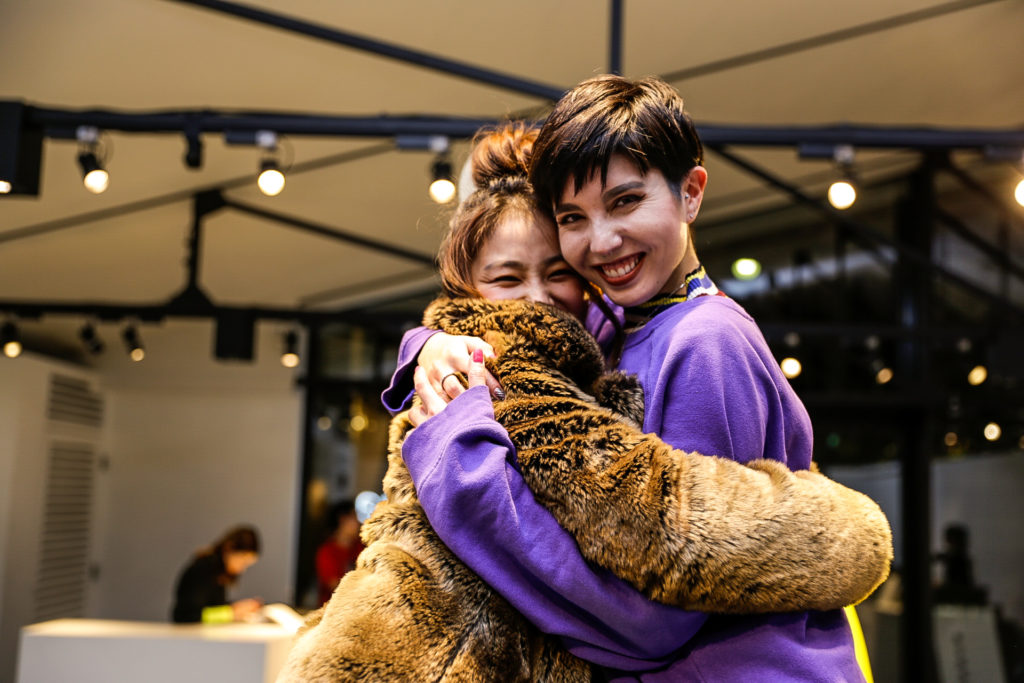 BERSHKA is the best place to find affordable pieces, and I'm always looking forward to previewing their upcoming collections. At the 2019 SS showroom, a huge neon-colored popsicle welcomed guests, hinting at the colorful collection ahead. There were so many outfit ideas that would be perfect to wear for upcoming music festivals. Can't wait to go shopping!
ベルシュカはお手頃で取り入れやすいアイテムをたくさん揃えてるので、いつもショールームでのコレクションプレビューが楽しみです!2019SSショールームでは、大きいネオングリーンのアイスキャンディーのオブジェがゲストをお出迎え。スペースの奥には、カラフルでポップなコレクションが綺麗に展示されていました。これからフェスシーズンなので、野外フェスなどで着たいと思うような服がたくさんありました!早く買い物したい〜!
NYX Masterclass by Miss Fame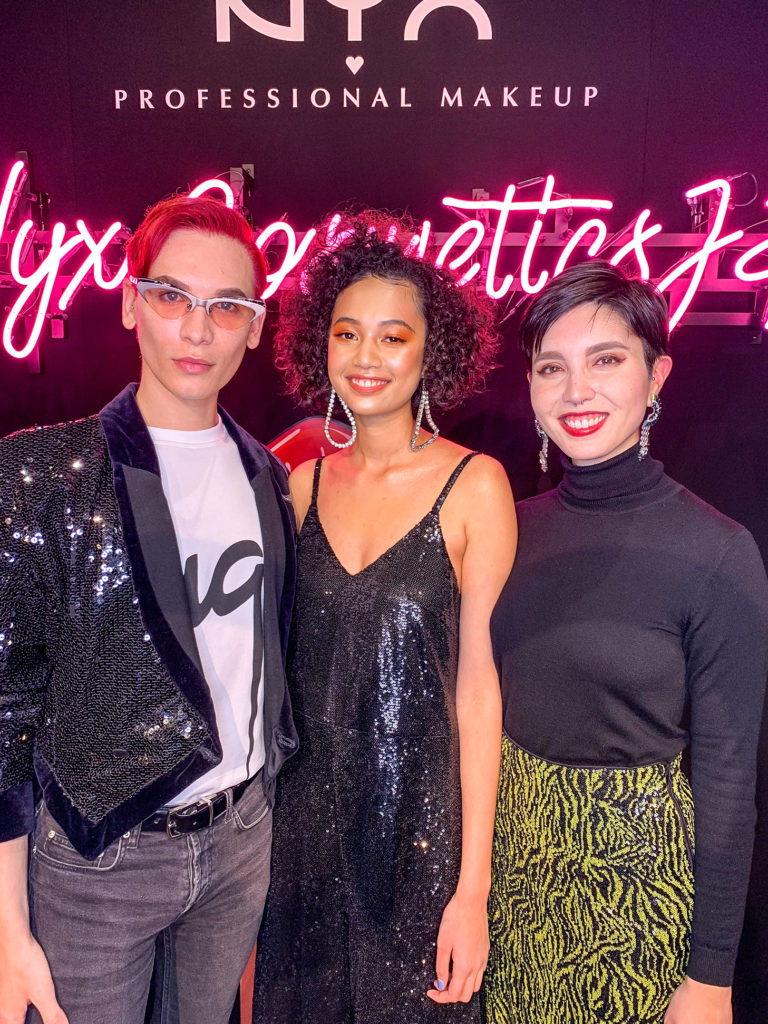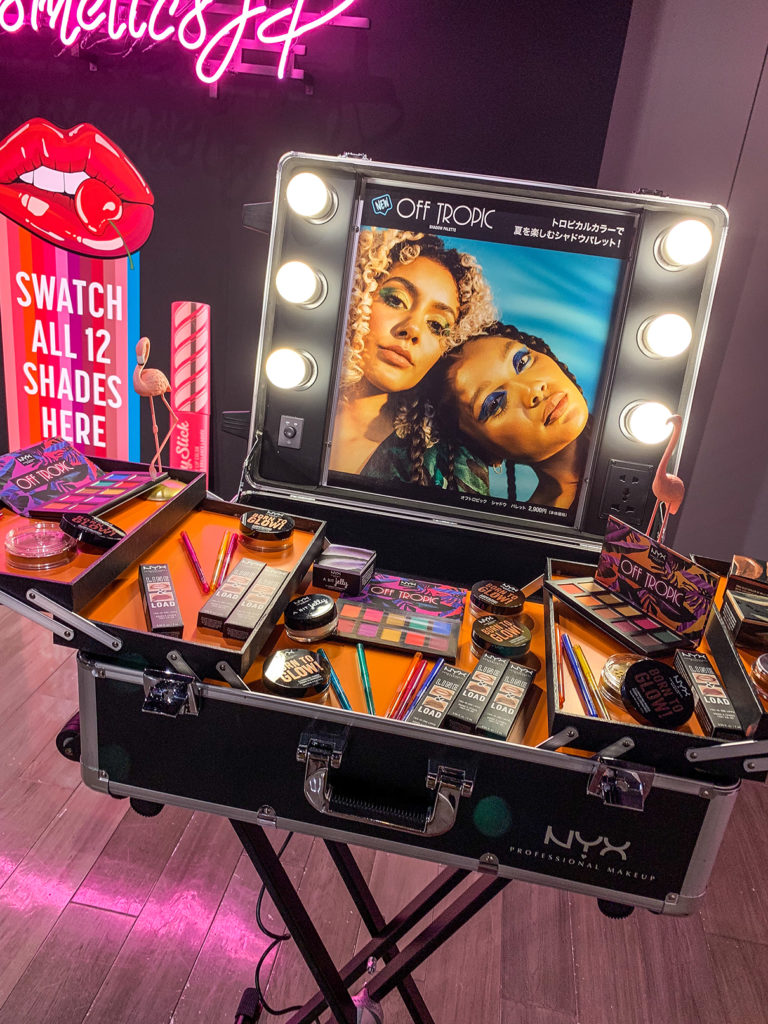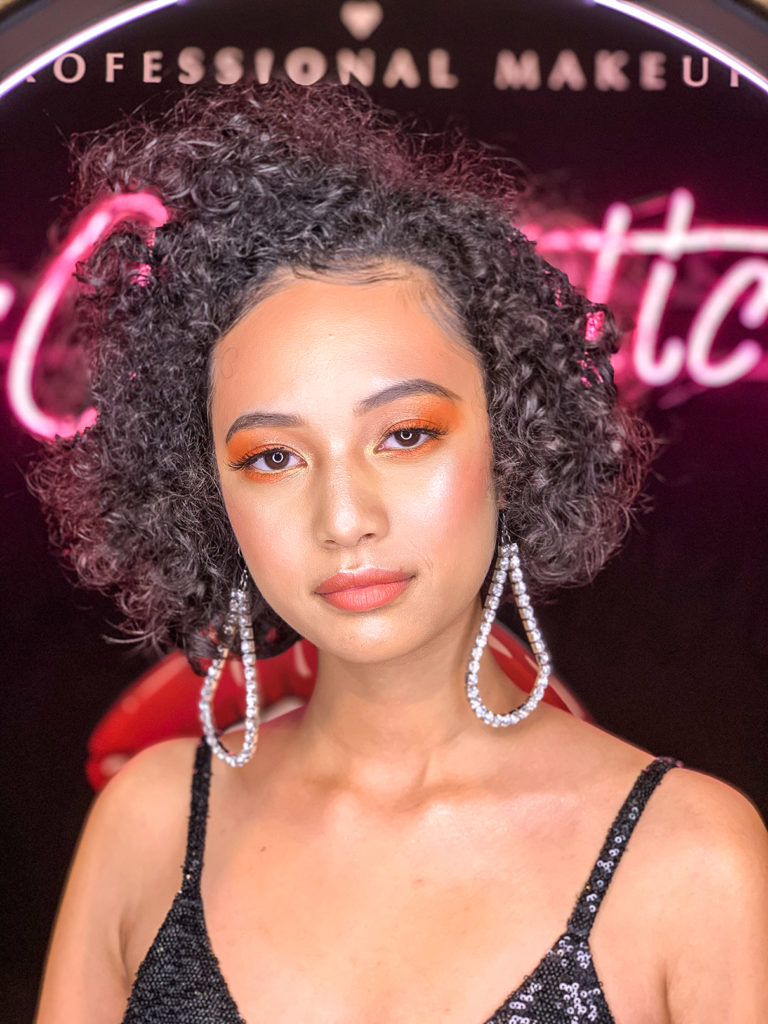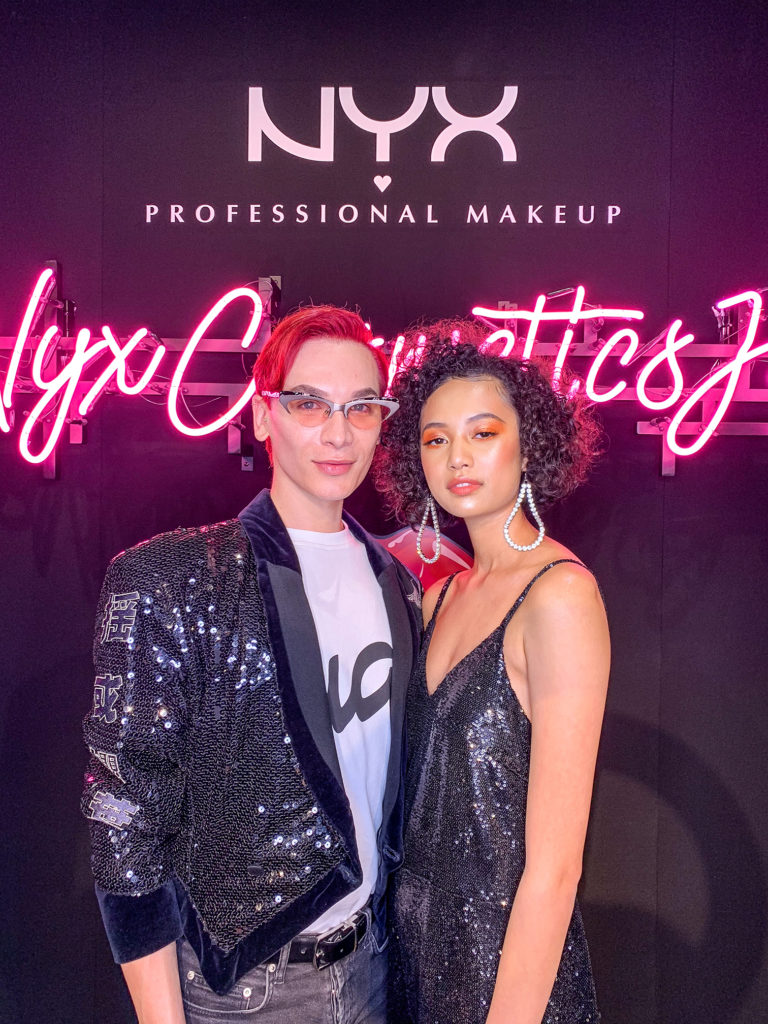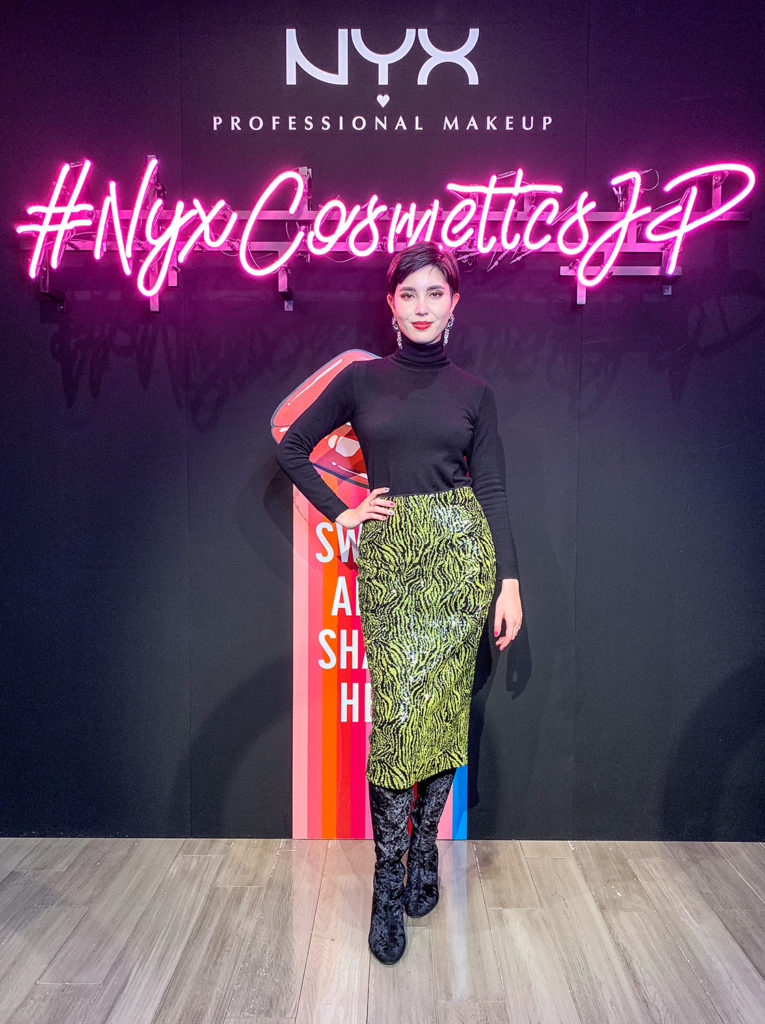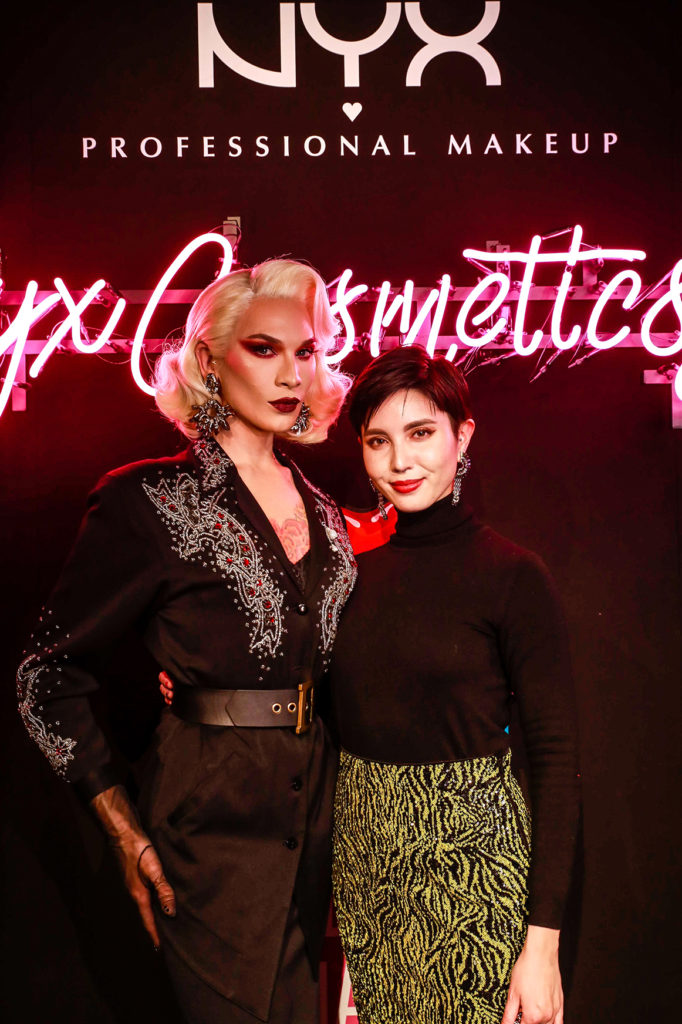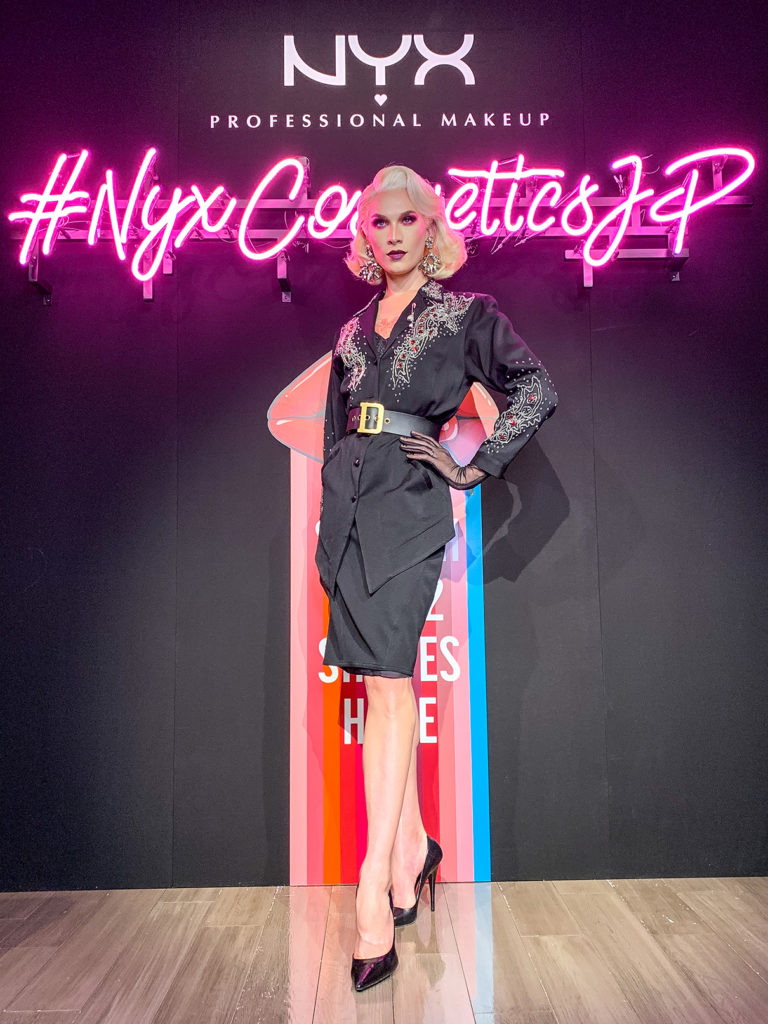 I had the pleasure of being interpreter again for the NYX Masterclass held on Valentine's Day. This time, the ever-fabulous Miss Fame led a beautiful masterclass on how to do drag makeup. Appearing on Season 7 of RuPaul's Drag Race, Miss Fame is an icon both in the drag world and the makeup world. He learned his makeup techniques while assisting Pat McGrath, and was the first drag queen to ever walk the red carpet at the Cannes Film Festival. It was an amazing experience getting to see the transformation up close as I translated the masterclass. The afterparty held at Sankey's Penthouse was even better, with all the drag queens in Tokyo in one place.
今年もありがたいことに、NYXのメイクアップマスタークラスで通訳をやらせていただきました。今回は、「RuPaul's Drag Race」シーズン7にも出演したMiss Fameがドラッグメイクのマスタークラスを始動しました。実は彼女、Pat McGrathの下でメイクの技術を学び、カンヌ国際映画祭のレッドカーペットを初めて歩いたドラッグクイーンです。彼女のマスタークラス・変身を近くで見ることができ、本当に貴重な経験をさせていただきました。サンキーズペントハウスで開催されたアフターパーティーも、東京中のドラッグクイーン達が皆集まっていたので、とても盛り上がっていました!
FIVEISM x THREE Launch Party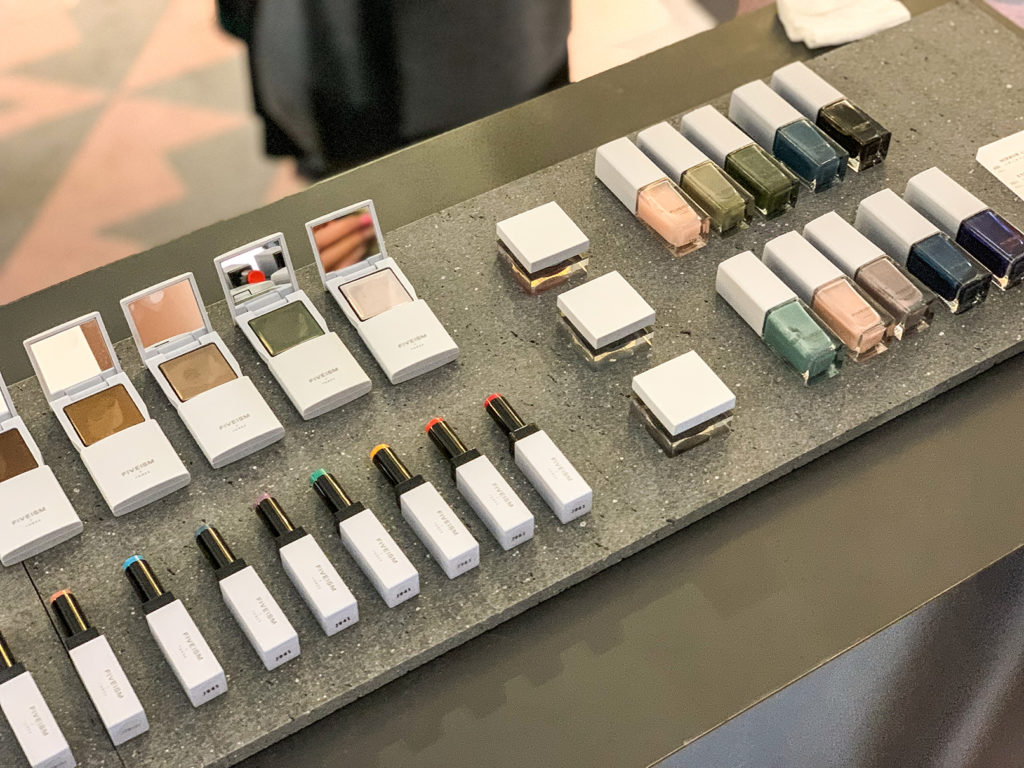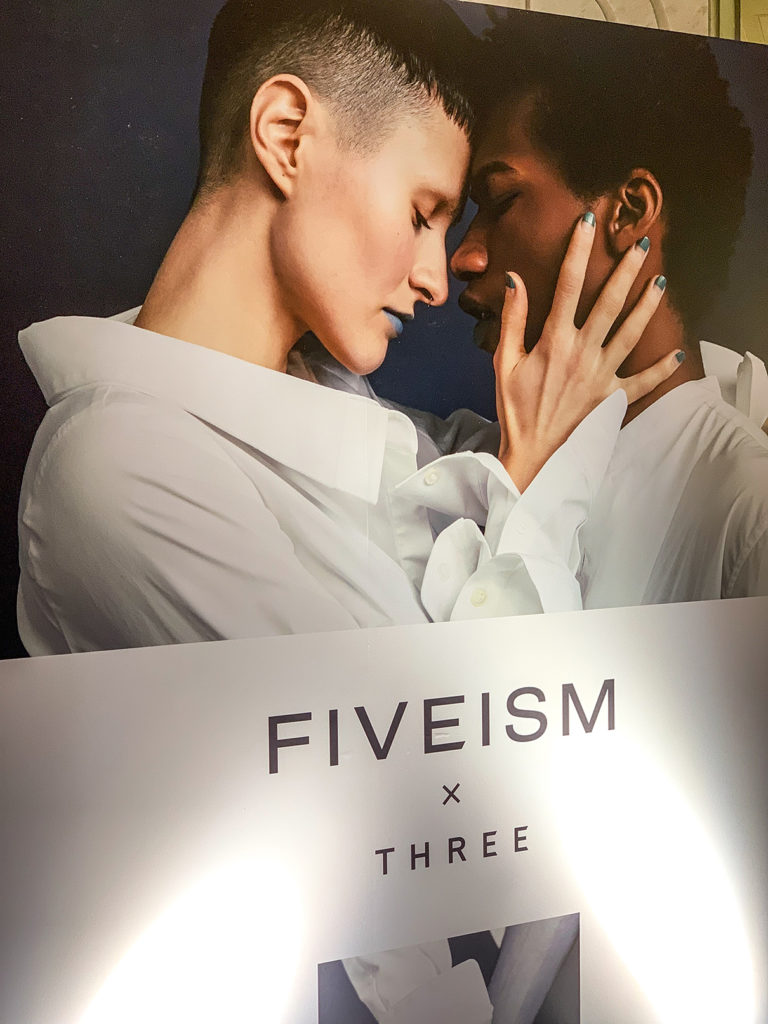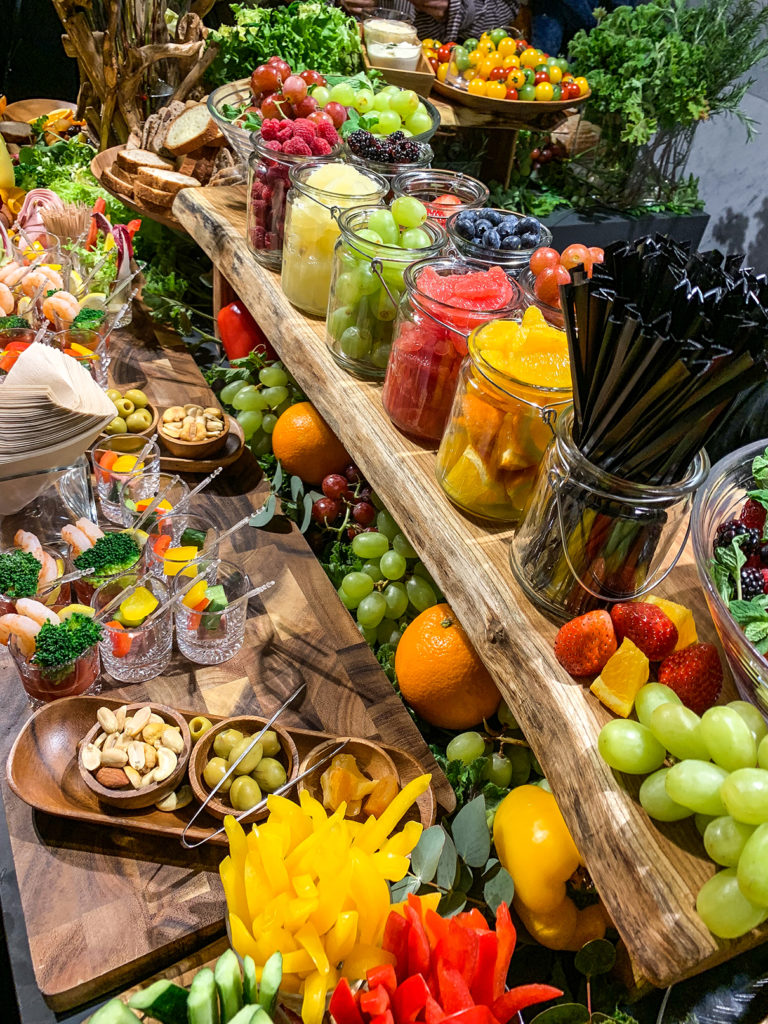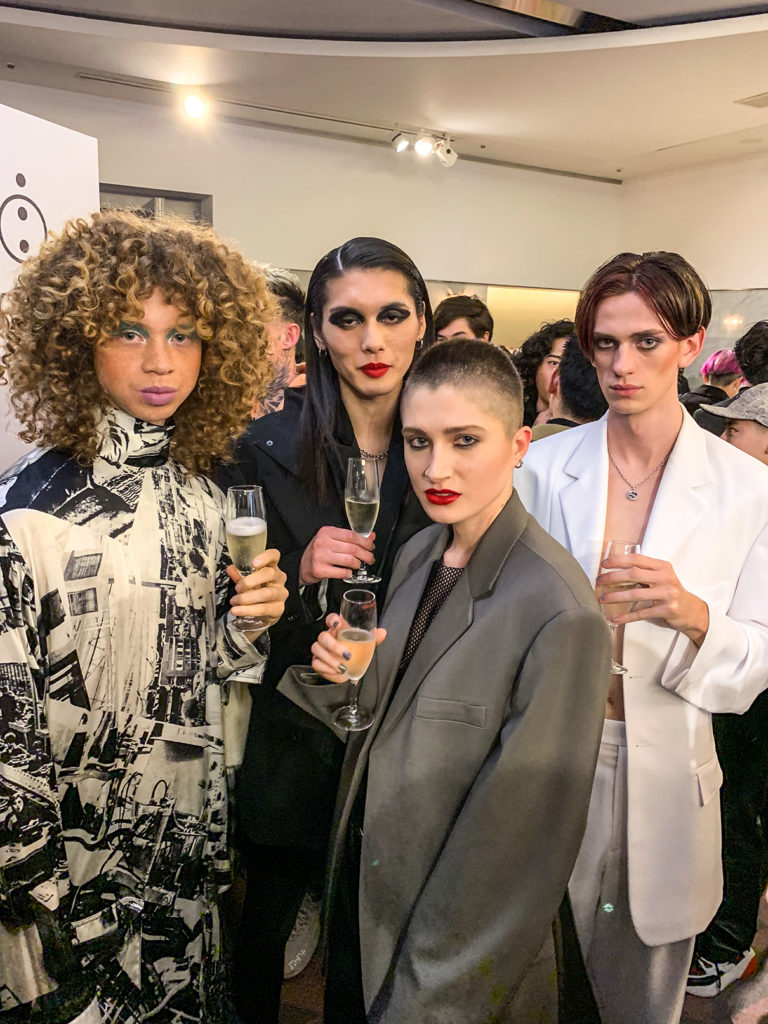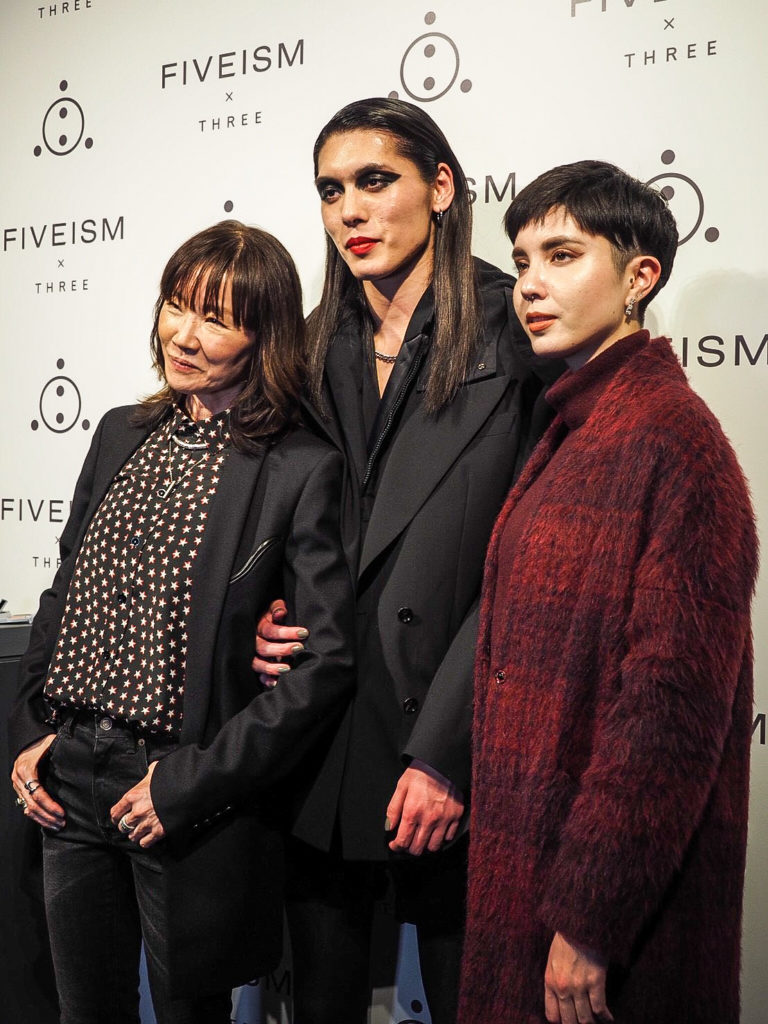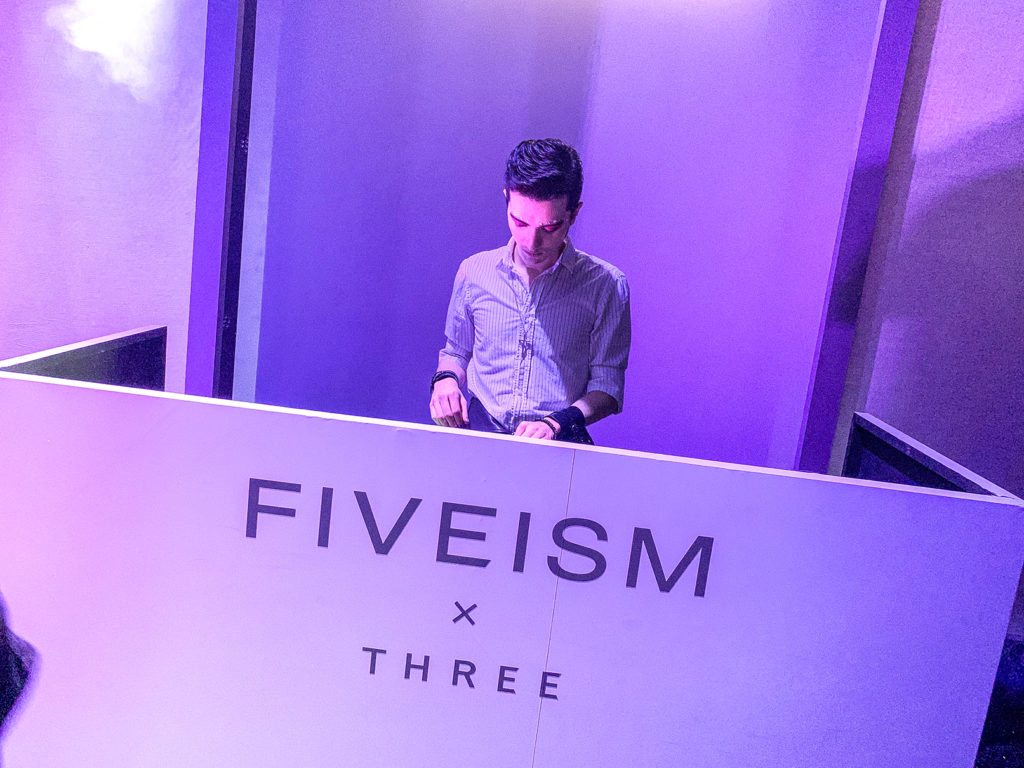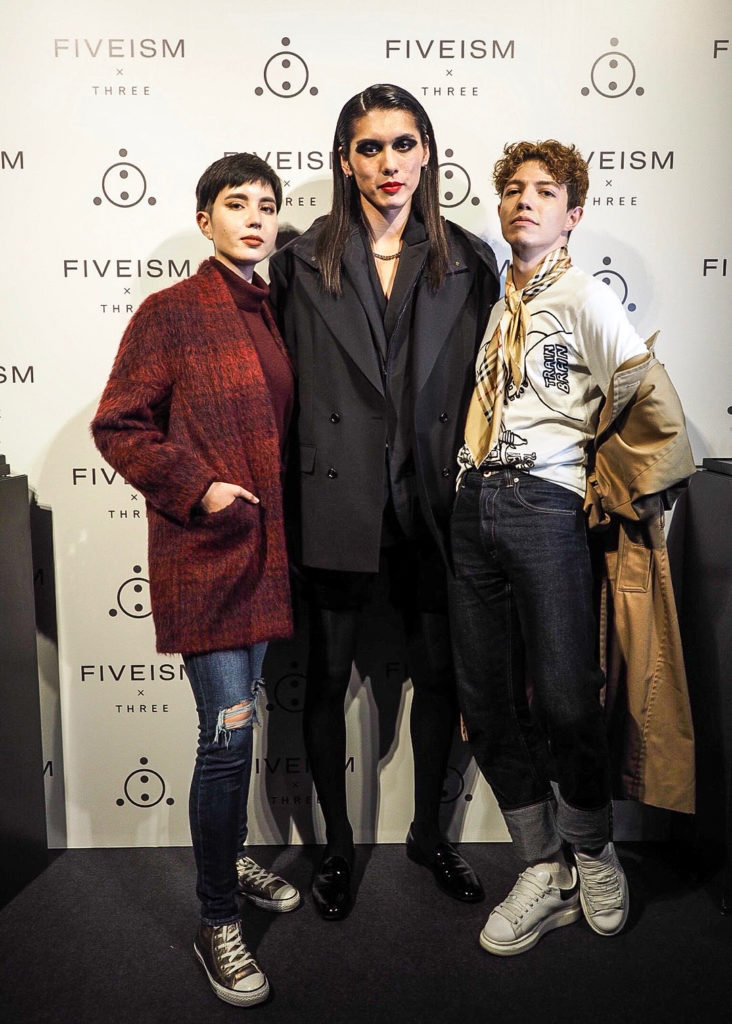 FIVEISM x THREE is an all-inclusive, genderless makeup brand that launched their first collection. They kick-started the launch event with an extravagant fashion show featuring male and female models adorned in a variety of edgy looks. I was very impressed by the packaging of the products and variety, including foundations, eyeshadows, eyeliners and nail lacquers.
FIVEISM x THREE は、オールインクルーシブでジェンダーフリーのメイクアップブランドです。この度、初のコレクションのローンチを記念に、盛大なランウェーショートレセプションパーティーを開催しました。モデルさんは皆、エッジの効いたメイクをされていました。商品の見た目やカラーバリエーションにも感動しました!男性も女性も使いやすいメイクブランドだと思います。
GUESS x J Balvin Collaboration Collection Launch Party @ CONTACT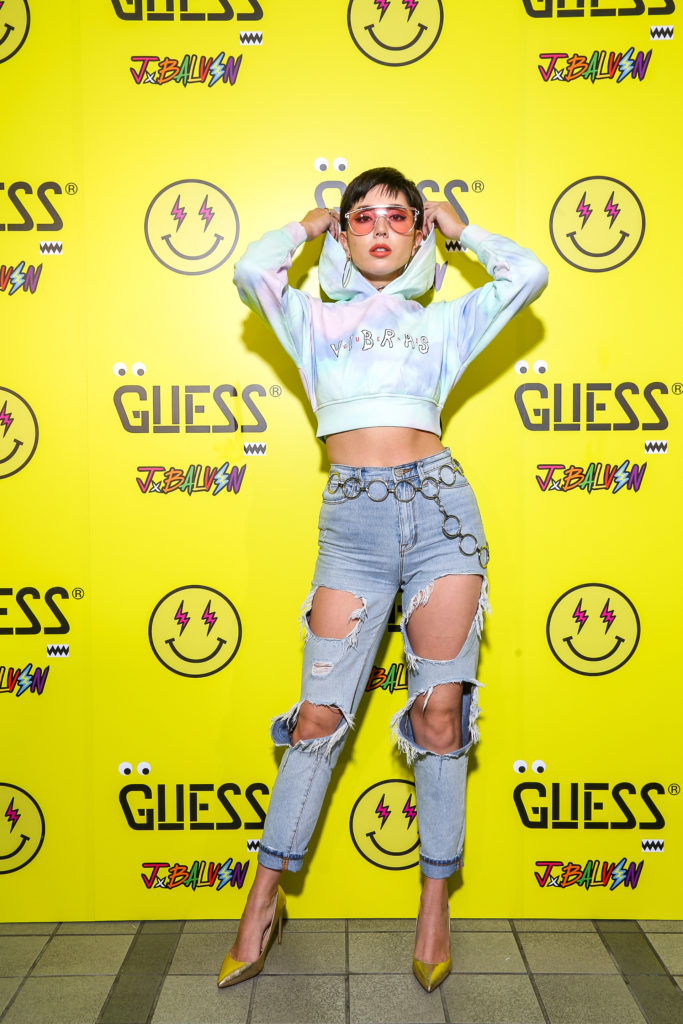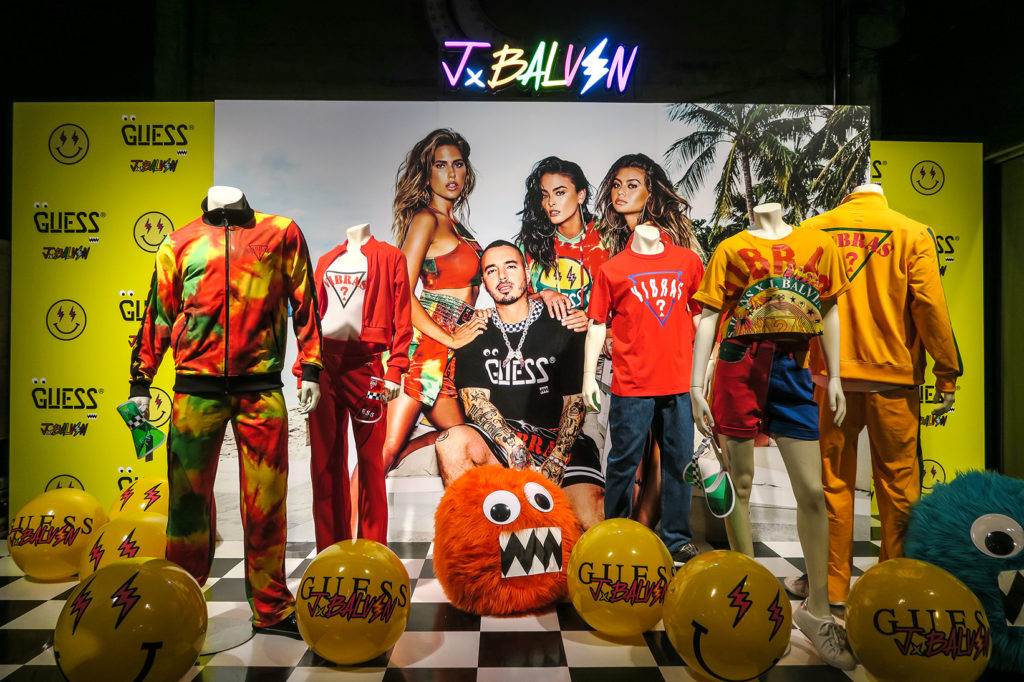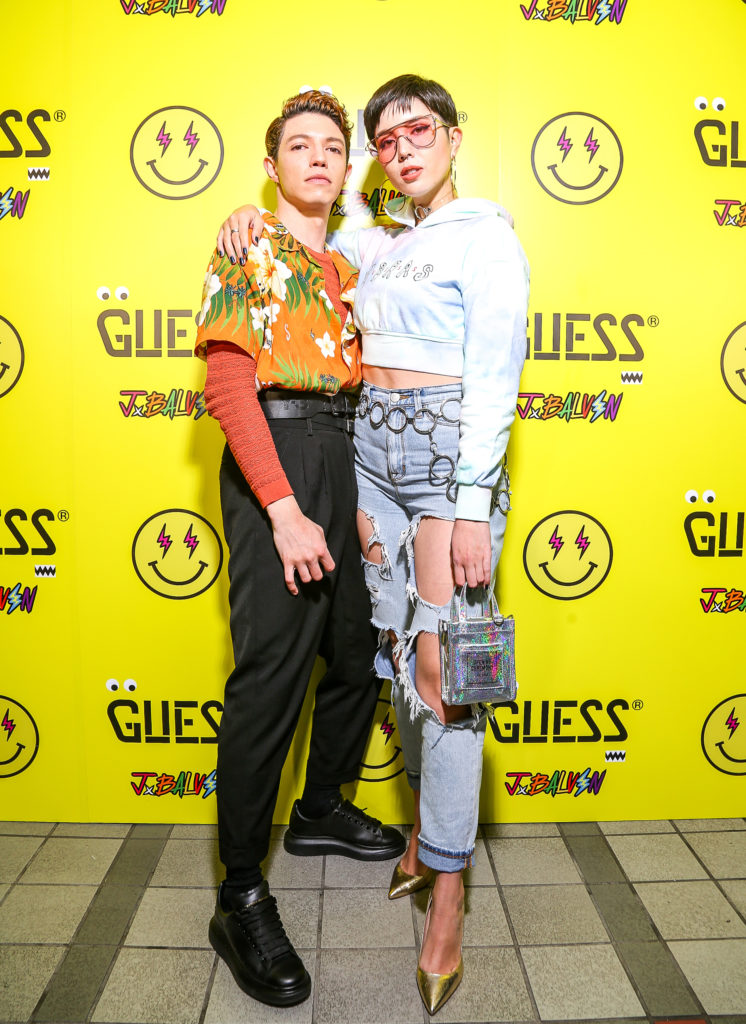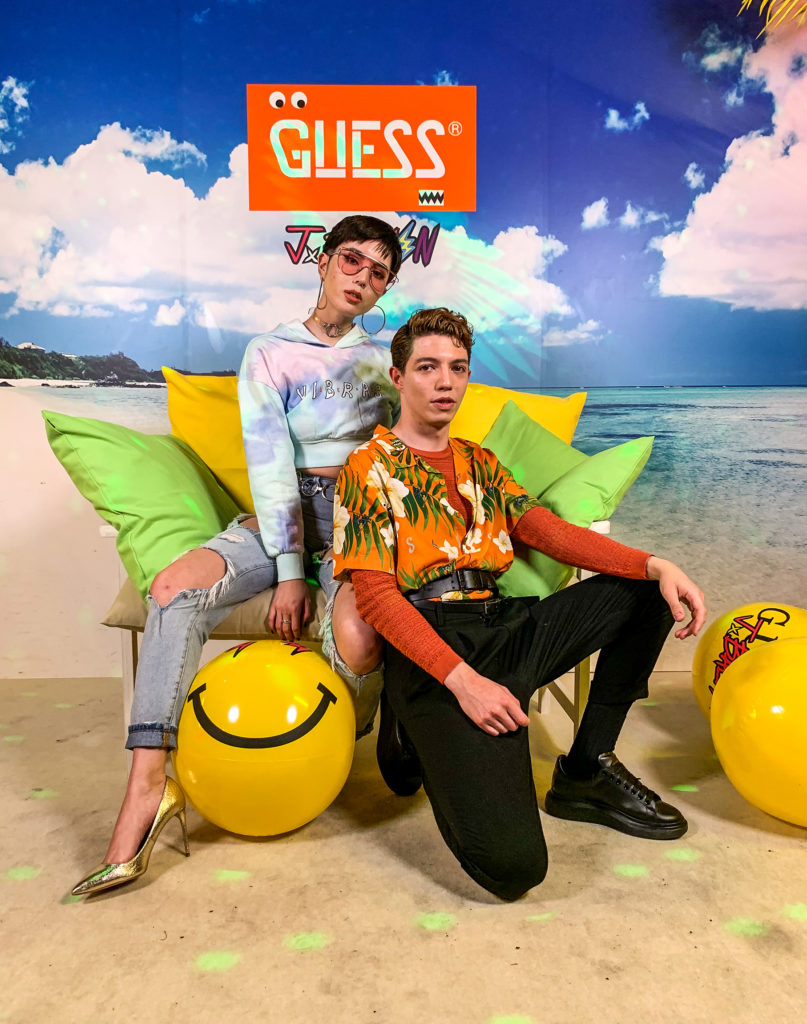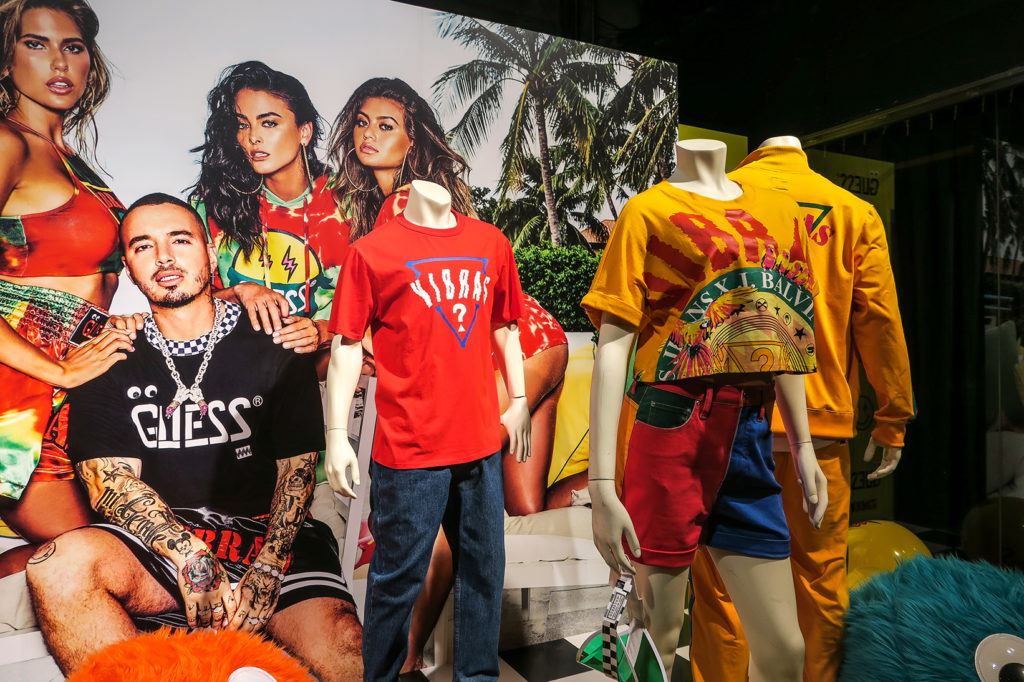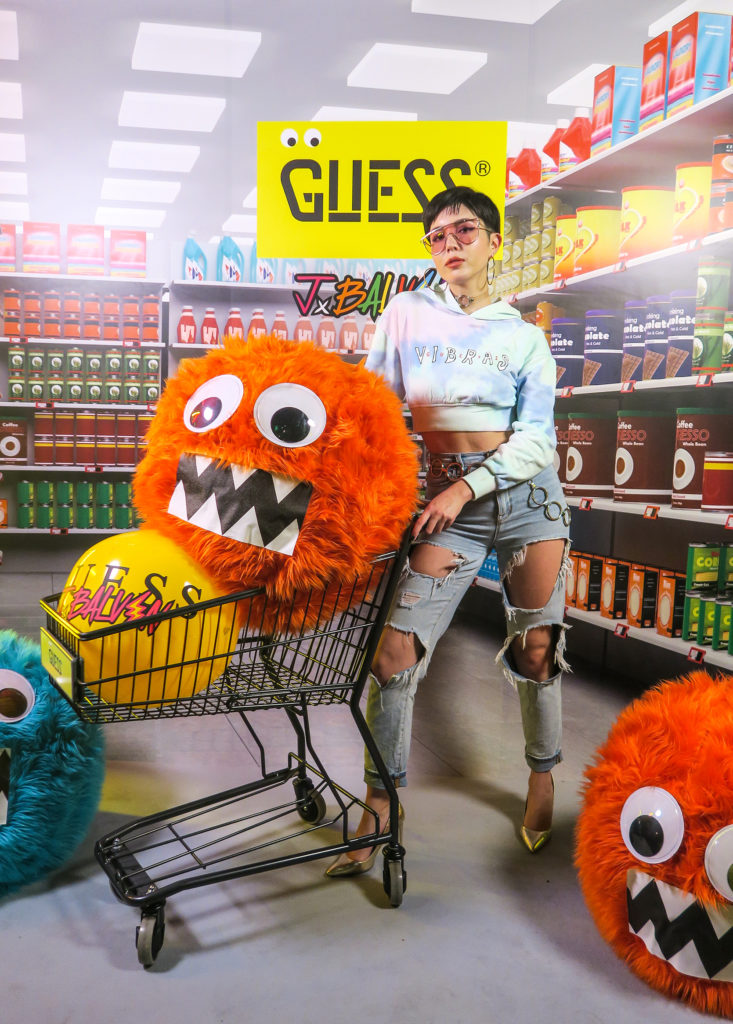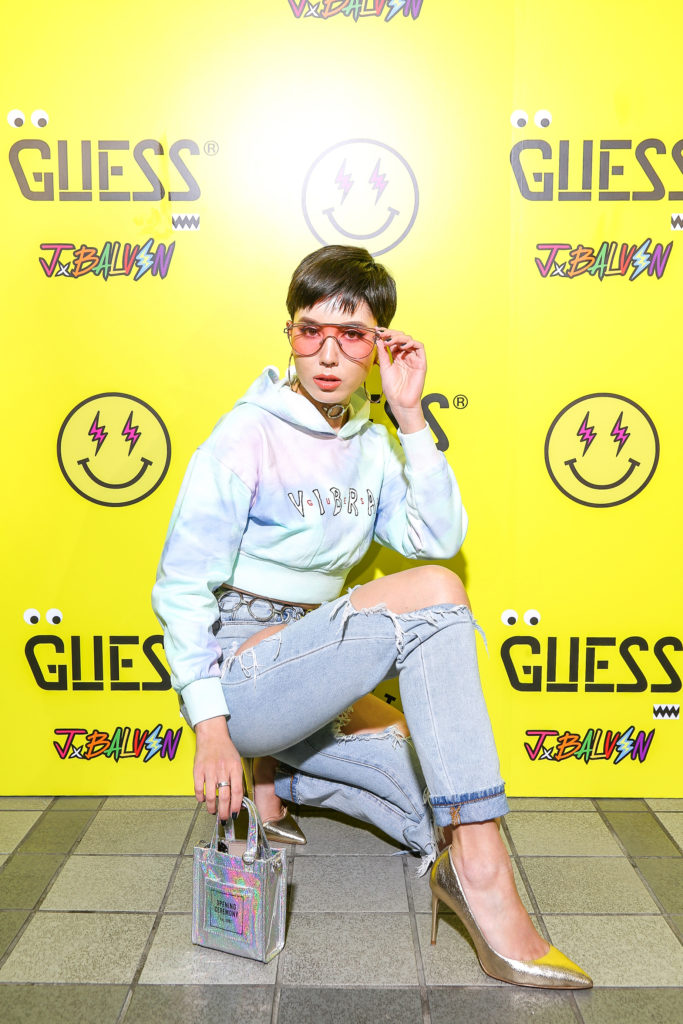 GUESS launched its collaboration collection with J Balvin titled "GUESS Vibras," and the launch party in Japan took place at CONTACT Tokyo. The collection is a complete reflection of J Balvin's Columbian roots and his reggaeton style of music, colorful and vibrant. My friend Junior and I wore an item each from the collection to the party. All the guests enjoyed a night full of colorful vibes and amazing reggaeton music.
この度、世界的アーティストであるJ Balvinとのコラボレーションコレクション「GUESS Vibras」の発売を記念して、ローンチパーティが開催されました。コロンビア人レゲェトンシンガーのJ Balvinの゛Vivras"な世界観が伝わる、華やかなコレクションとパーティーでした。友達のジュニア君と一緒にコレクションからアイテムを着用してパーティーに参加しました!パーティー中はレゲェトンの音楽を楽しみ、日本じゃないみたいな空間で一夜を楽しみました♪
CHANEL Rouge Coco Flash Preview Party @ WALL & WALL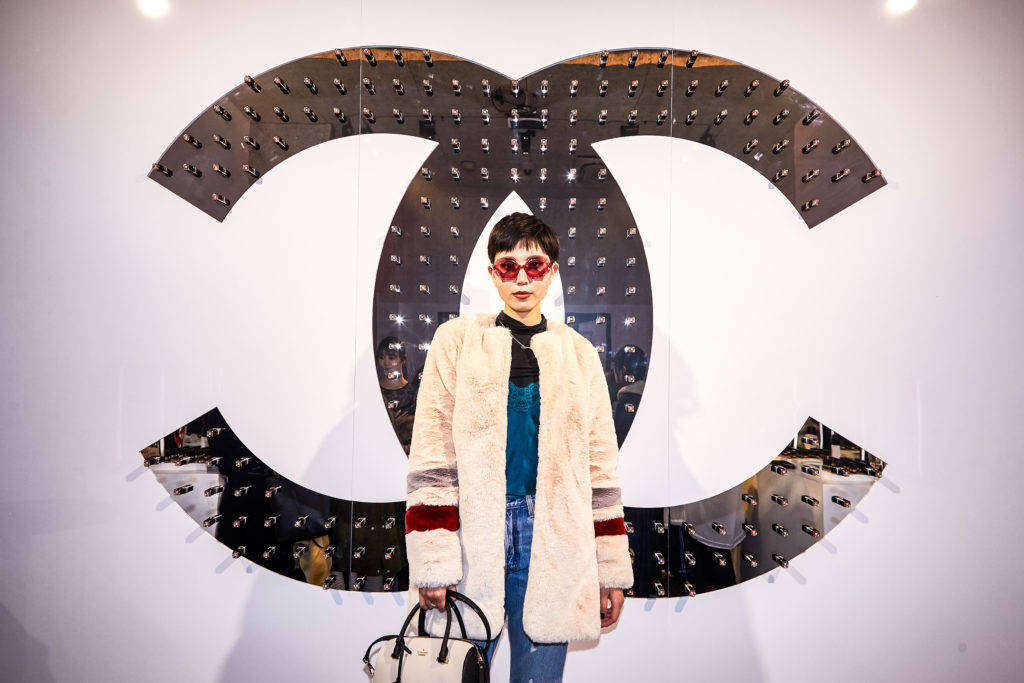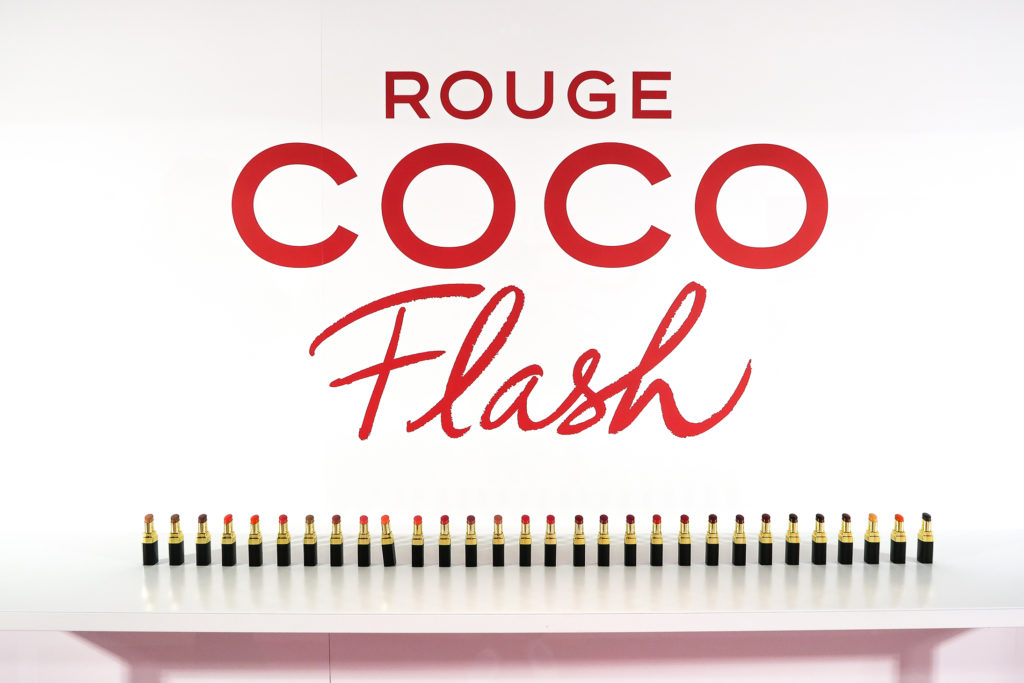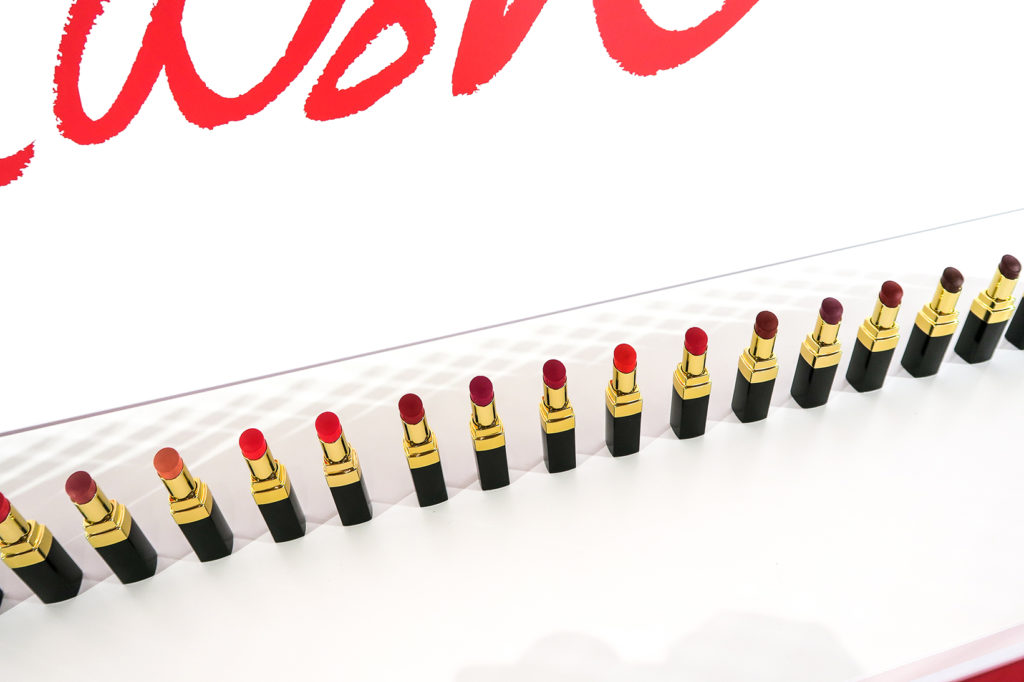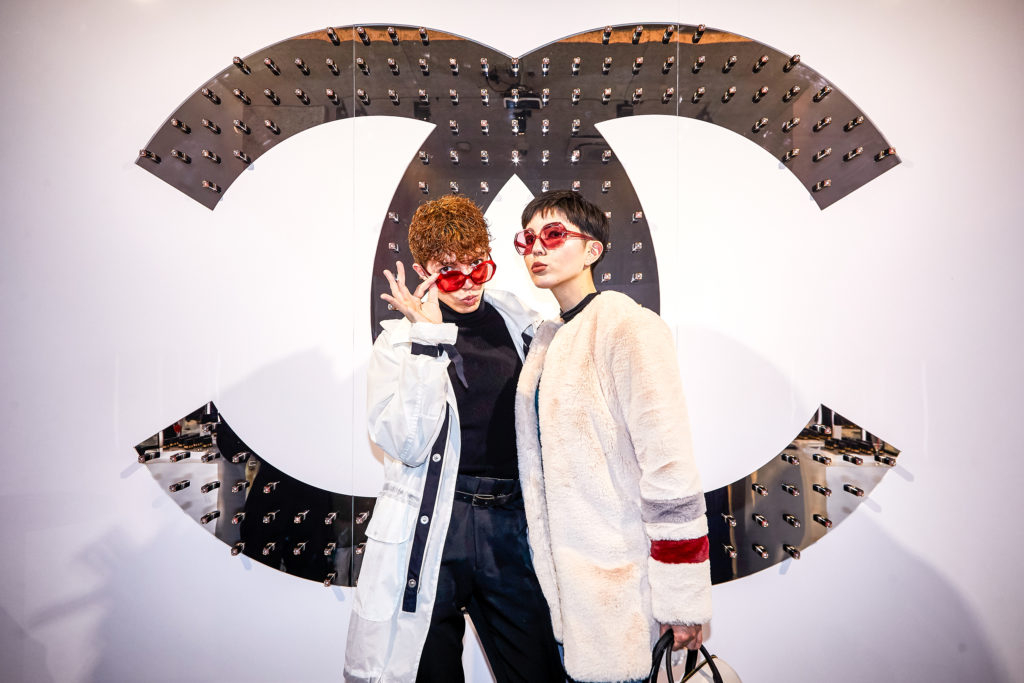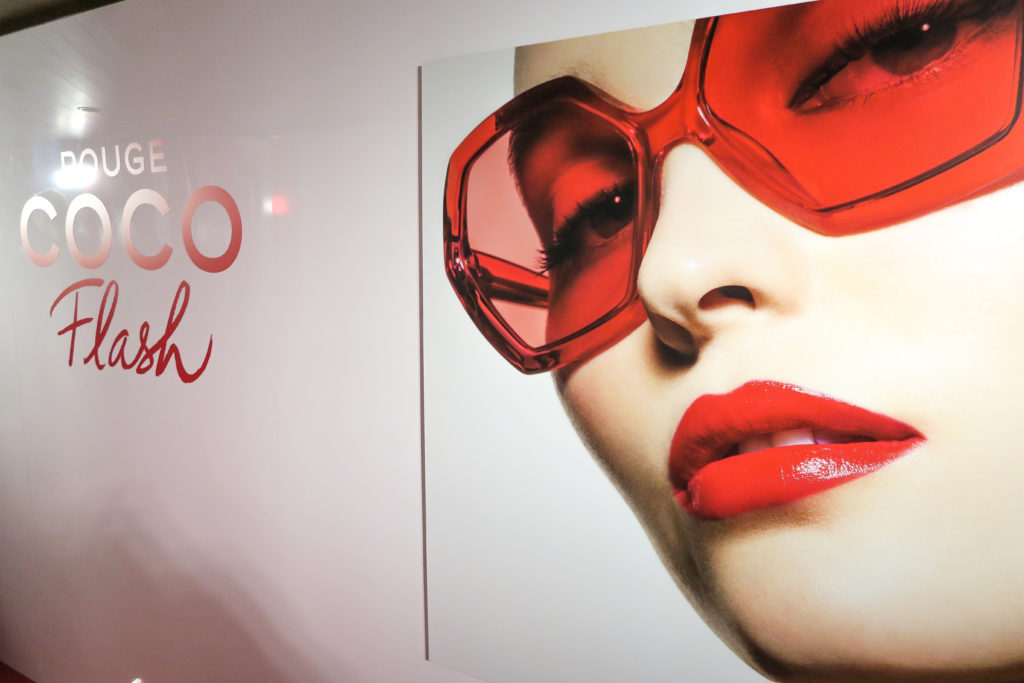 Chanel launched a new collection of lipsticks – the Rouge Coco Flash lipsticks that come in a variety of beautiful shades. They're a transparent finish, which is great for all-day, every day wear. Karl Lagerfeld passed away a few days before this party took place, and it's truly amazing to think how much of a legacy he left behind.  What a chic and beautiful collection!
Chanelから、新しいリップのコレクションがローンチされ、それを記念にレセプションパーティーが開催されました。ルージュココフラッシュのキャップの上部、CCマークが刻印されたトランスペアレントタイプ!中のシェードが一目でわかるので迷うことなく好きな色を選ぶことができます。パーティーの数日前にカール・ラガーフェルトが亡くなってしまい、彼の凄さがいつもよりもっと感じた気がします。エレガントかつ使いやすいリップのコレクションだと思います!
Stay tuned for the March Tokyo party report!
3月の東京パーティーレポートもお楽しみに💜