This is not a sponsored post. All thoughts and opinions are my own.
Last month, La Fondue Tokyo had its fourth event in collaboration with Calzedonia Japan and Amazon Fashion Week TOKYO! It was probably one of the biggest fashion parties happening right in the middle of Tokyo Fashion Week, with a variety of DJ & live performances, colorful displays of the new Calzedonia collection and all the amazing guests in attendance. Read on for more about the event, as well as a DJ mix exclusively made for La Fondue Tokyo.
先月18日に、La Fondue Tokyoが念願の第4回をカルツェドニア ジャパンとAmazon Fashion Week TOKYOとコラボで開催することができました!今季のファッションウィークで多分一番大きいイベントになったかと思います。東京や海外のアーティストに参加してもらい、カルツェドニア の新しいコレクションの華やかにディスプレーなど、そしてファッション好きのゲストたちのお陰で、大成功のパーティーとなりました。パーティーの詳しい様子は、是非記事をご覧ください。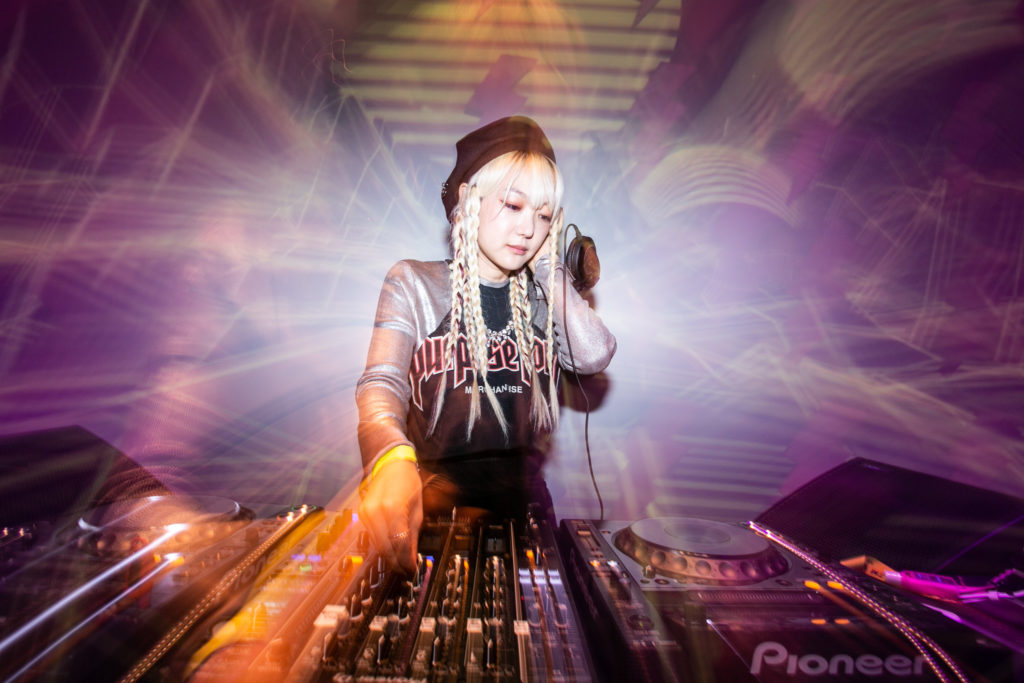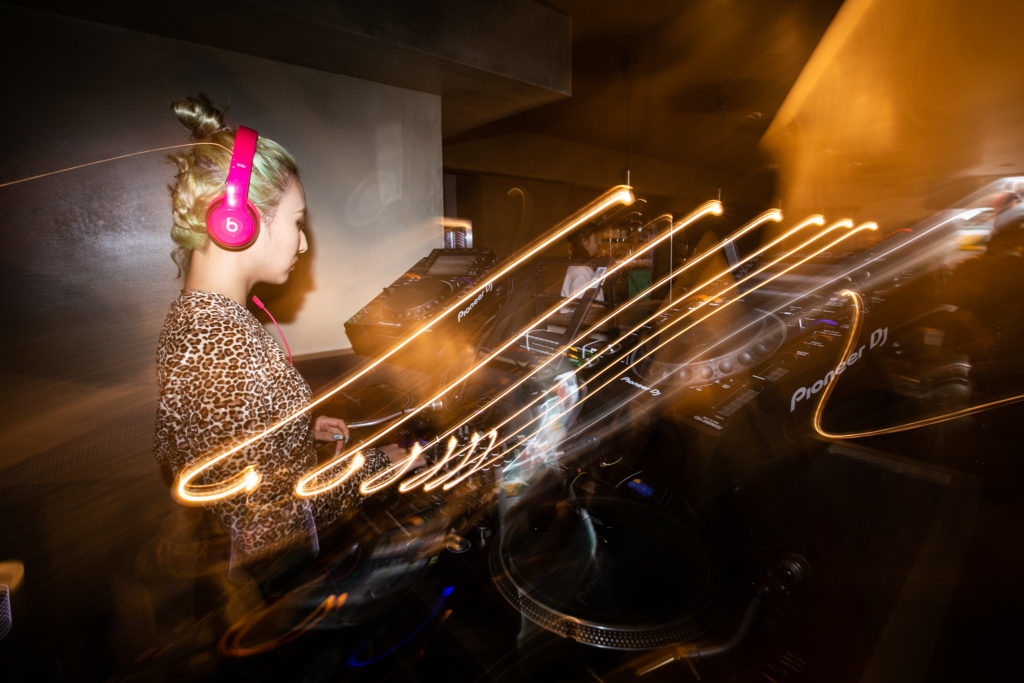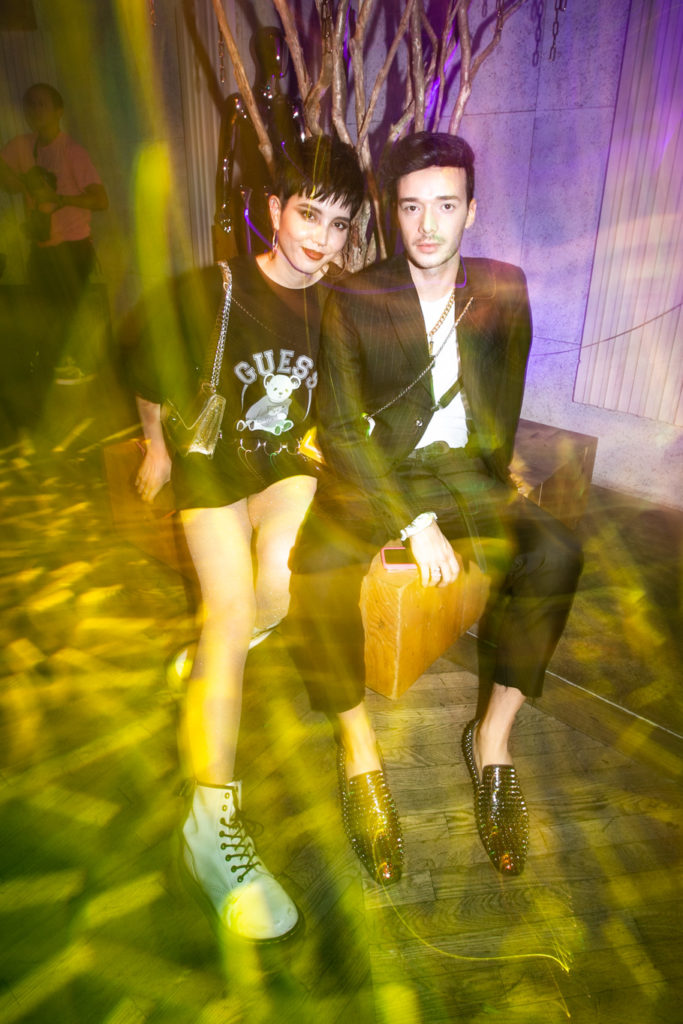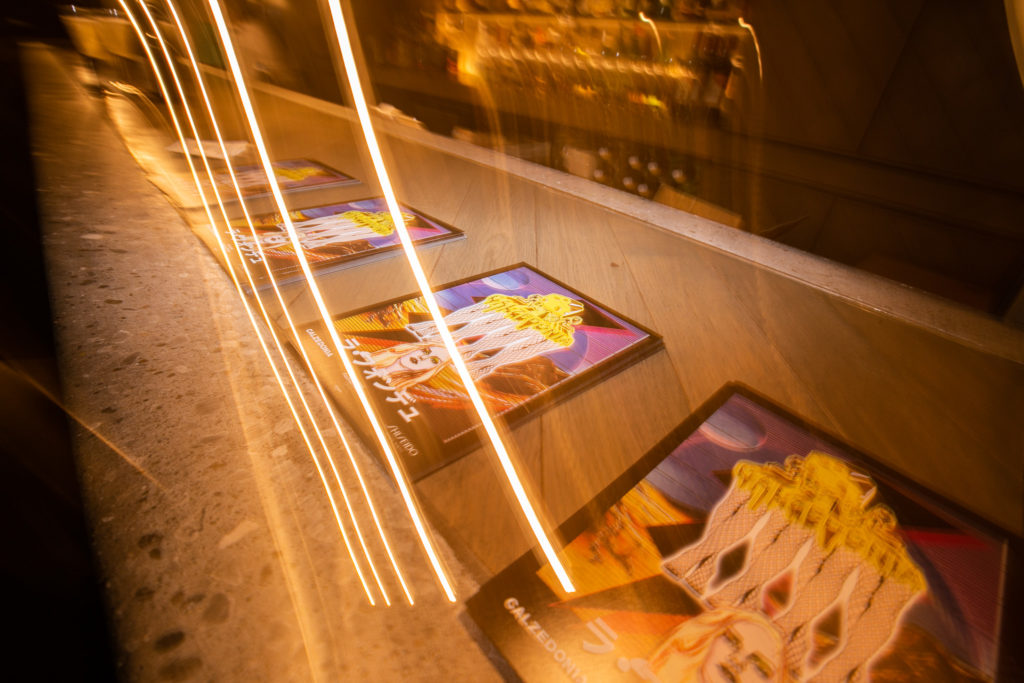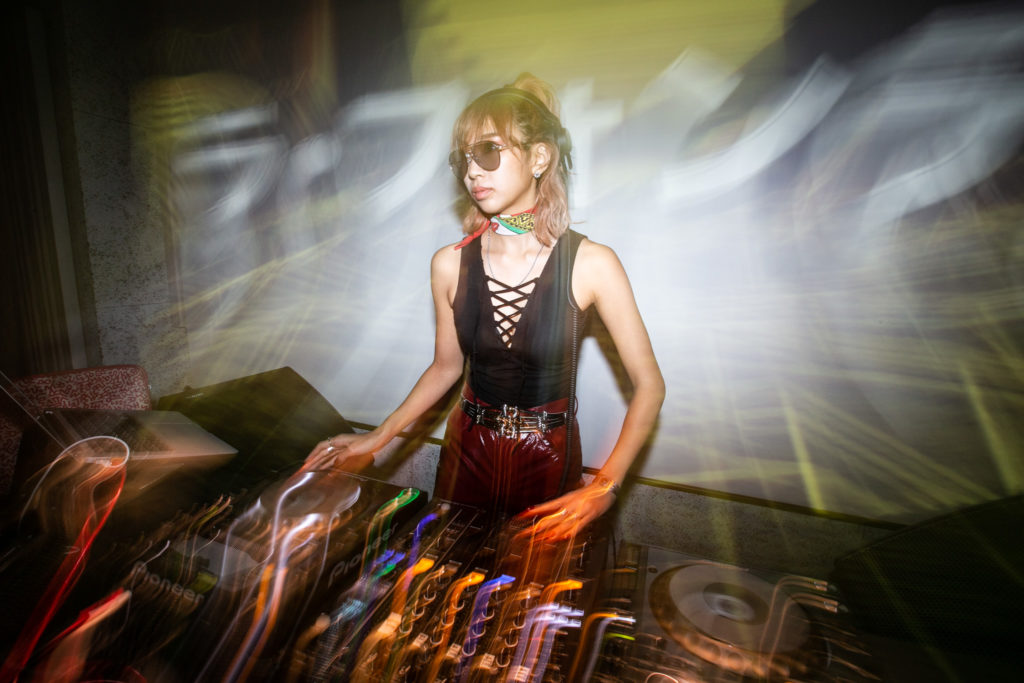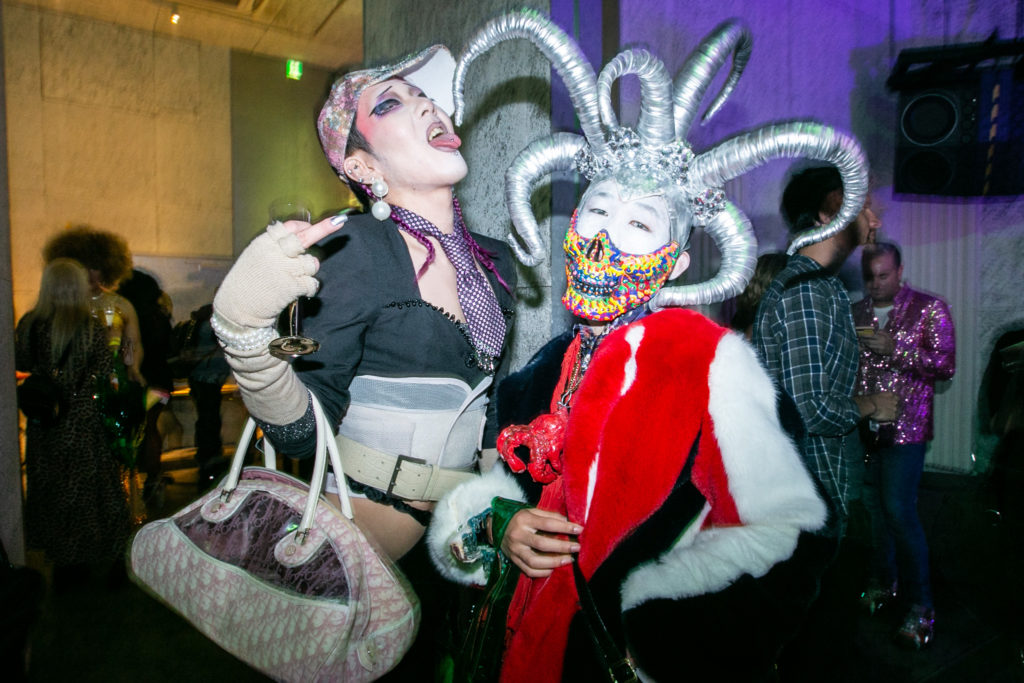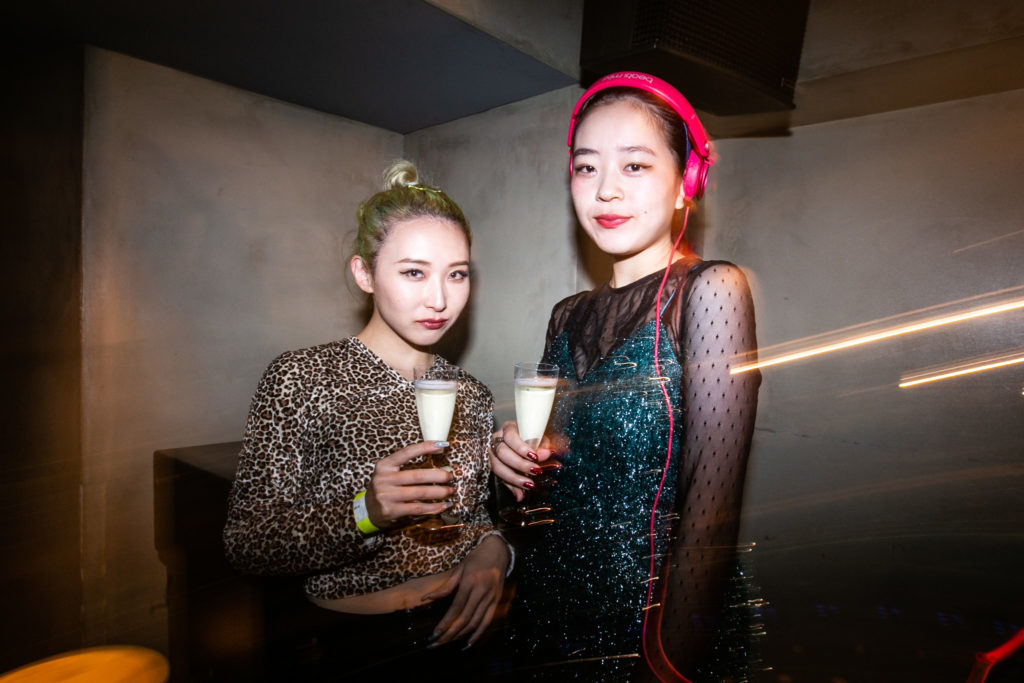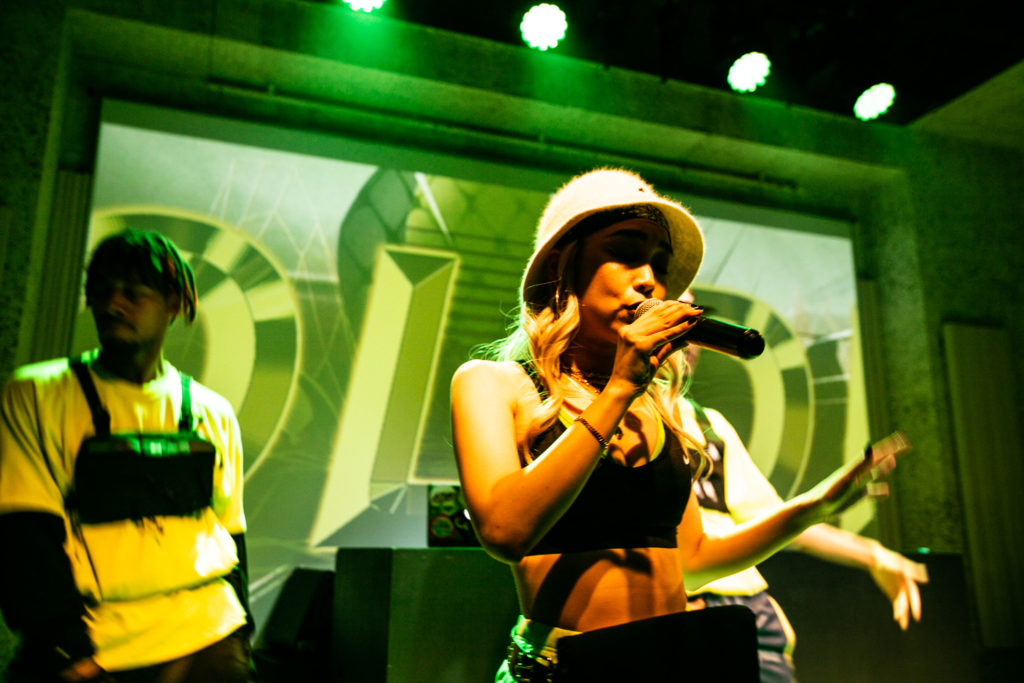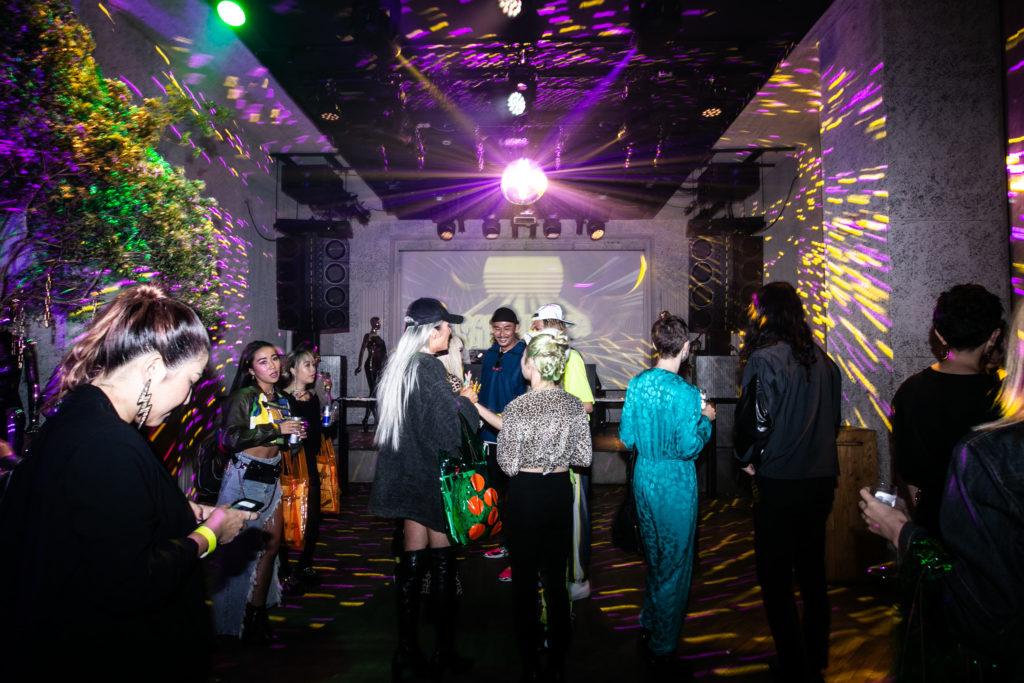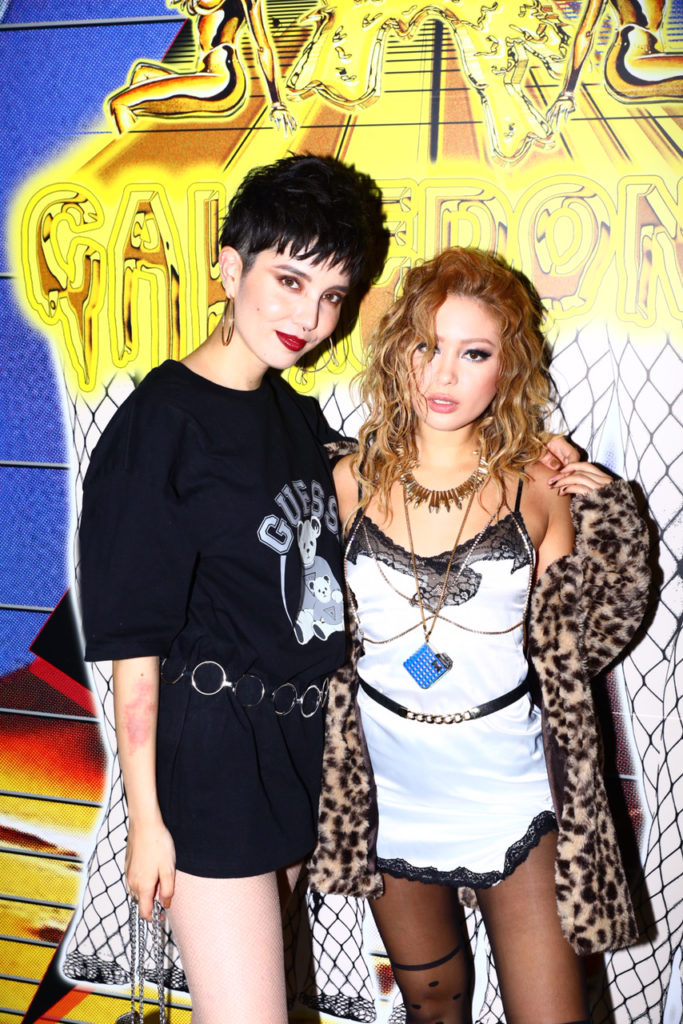 Calzedonia x La Fondue Tokyo x AFWT presents "We Are Golden"
The main theme for Amazon Fashion Week TOKYO this season was to be honest and true to your desires, to "be yourself." In conjunction with this, Calzedonia and La Fondue wanted to emphasize this beautiful message with a gold color-coded theme. "We Are Golden" celebrates individuality through art, music, and fashion, and guests were asked to attend the party in something gold. With flashing gold mannequins displaying the latest collection from Calzedonia, festive golden decorations to match, and a colorful photo panel with the Calzedonia logo dripping in gold, it was a memorable party enjoyed by all in attendance.
今回のイベントは「We Are Golden」とタイトルして、自由にファッションを楽しむことをテーマに、Amazon Fashion Week TOKYOの2019SSシーズンのコンセプトである「欲望を、恥じるな。」とリンクしています。カルツェドニア の新作コレクションをゴールドのマネキンを使ってディスプレイし、会場内でもゴールドのデコレーションやゴールドをイメージしたフォトパネルを設置し、フェスティブな雰囲気に仕上げました。ゲストの方々にはゴールドのアイテムを着用していただき、とても華やかなパーティーとなりました。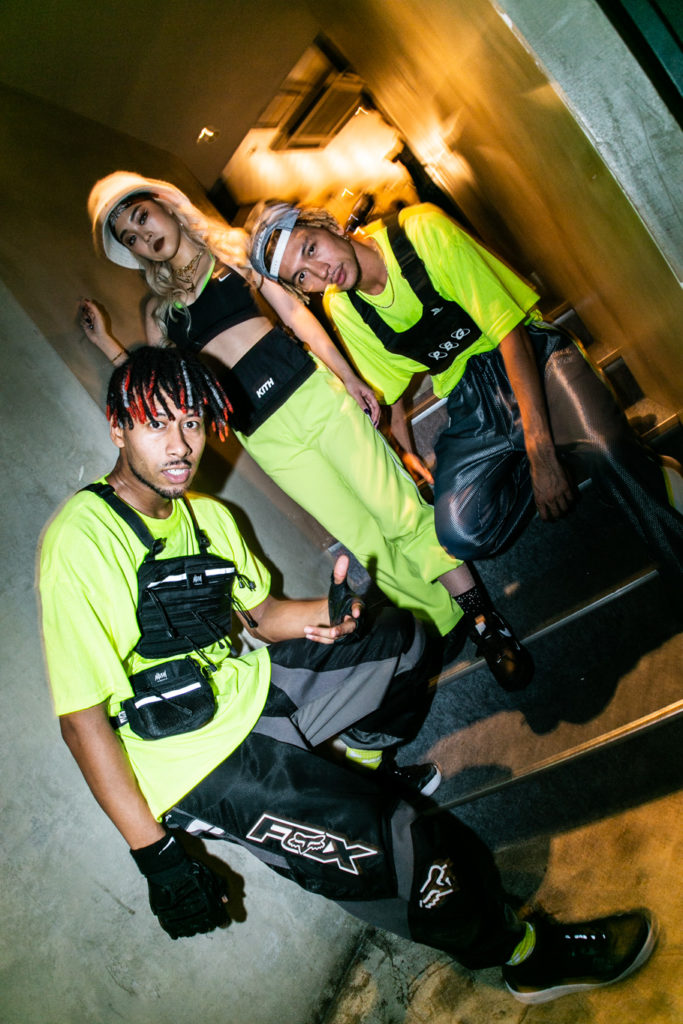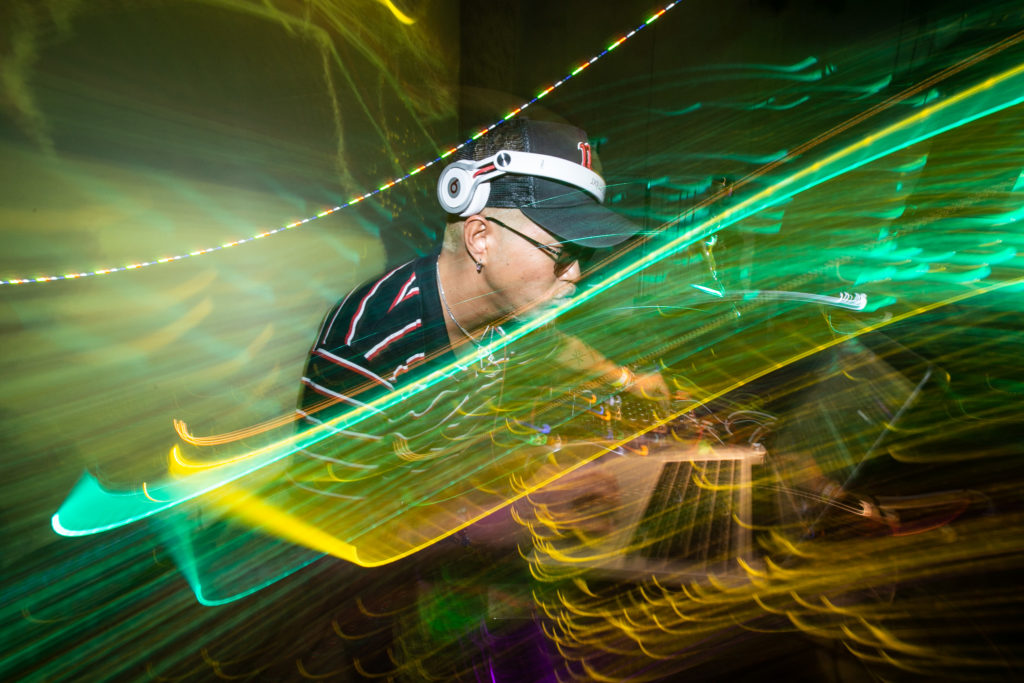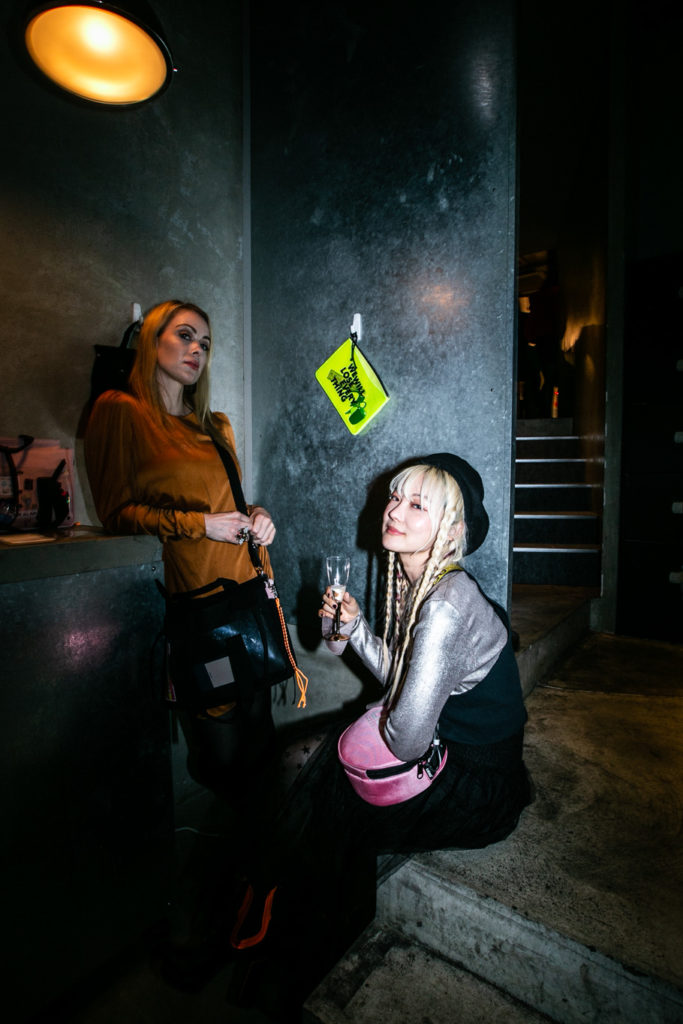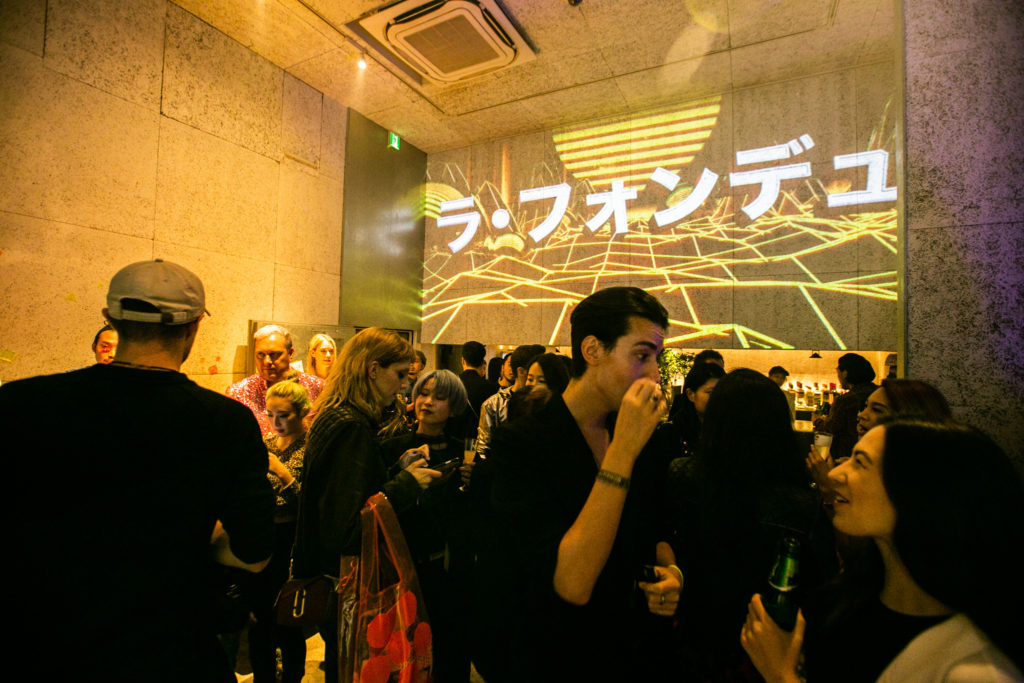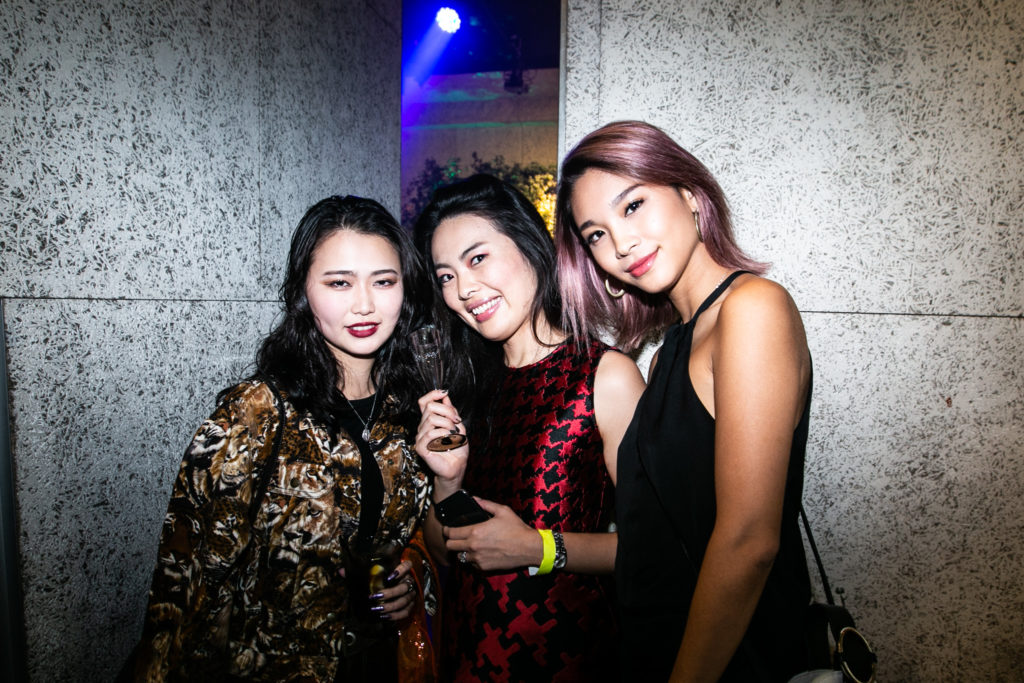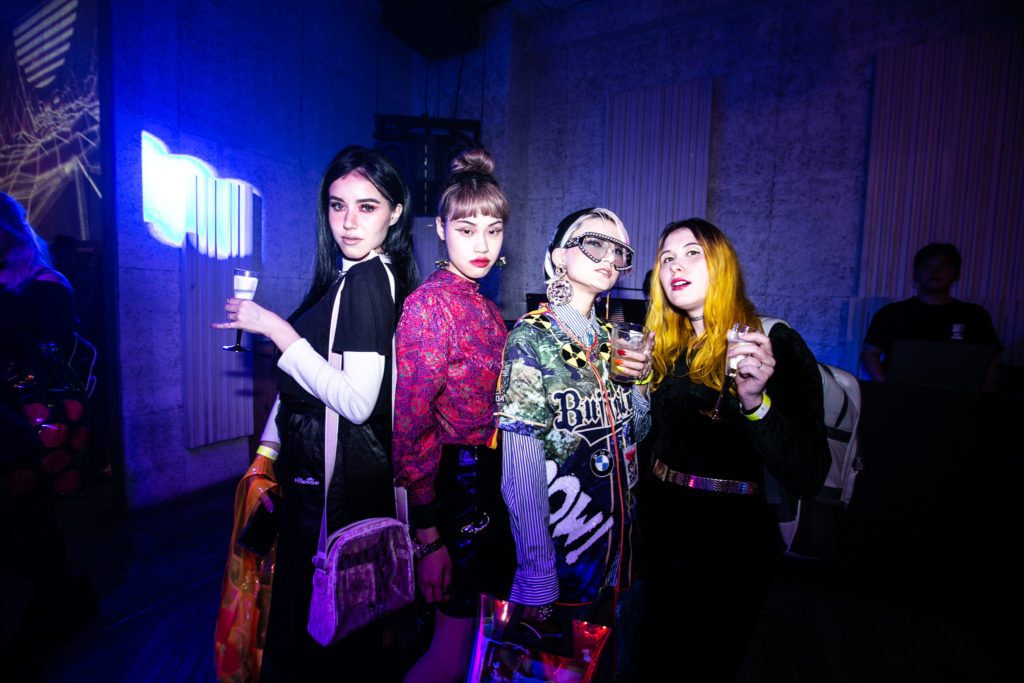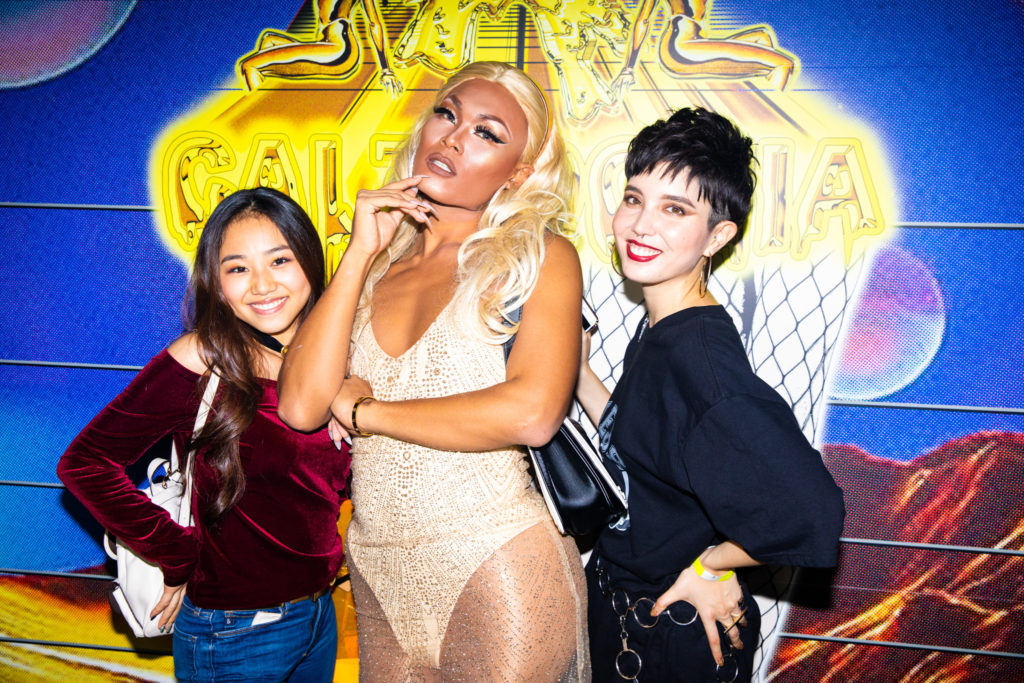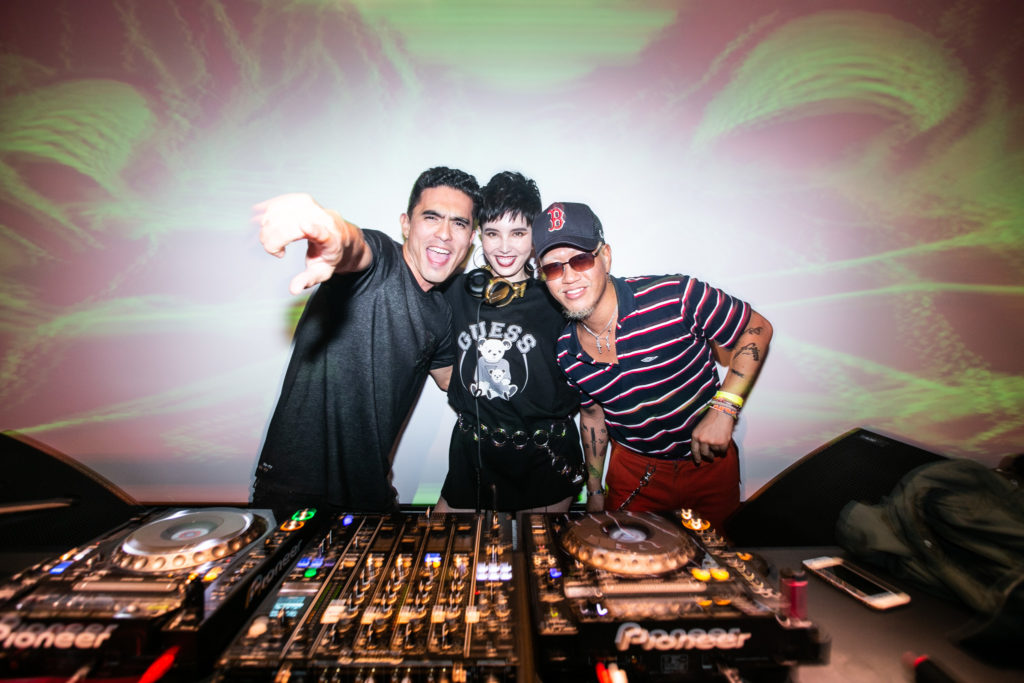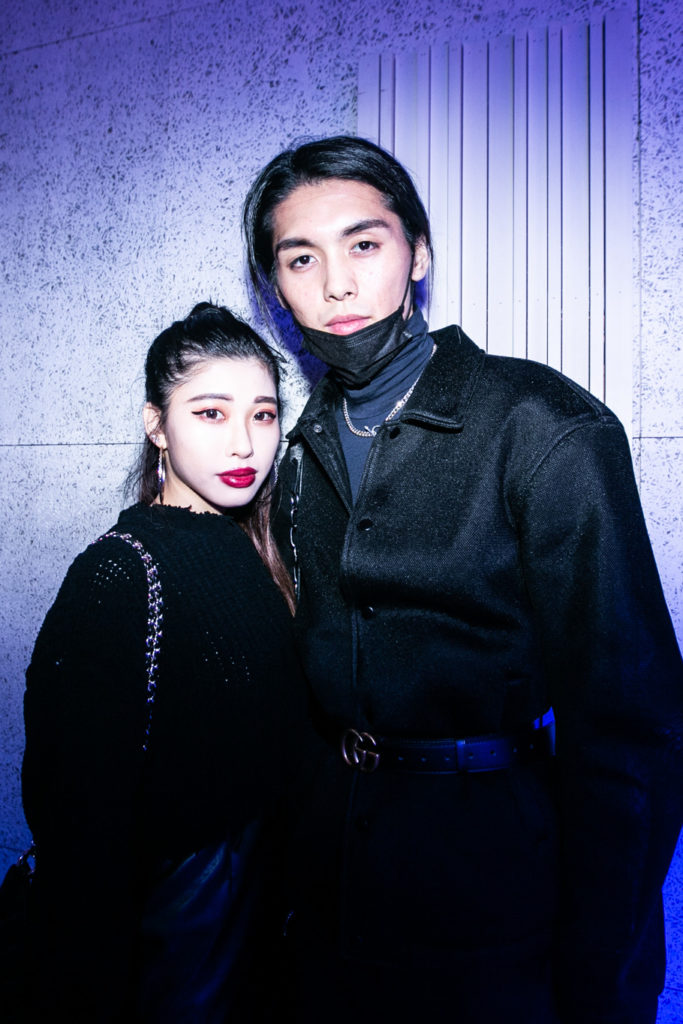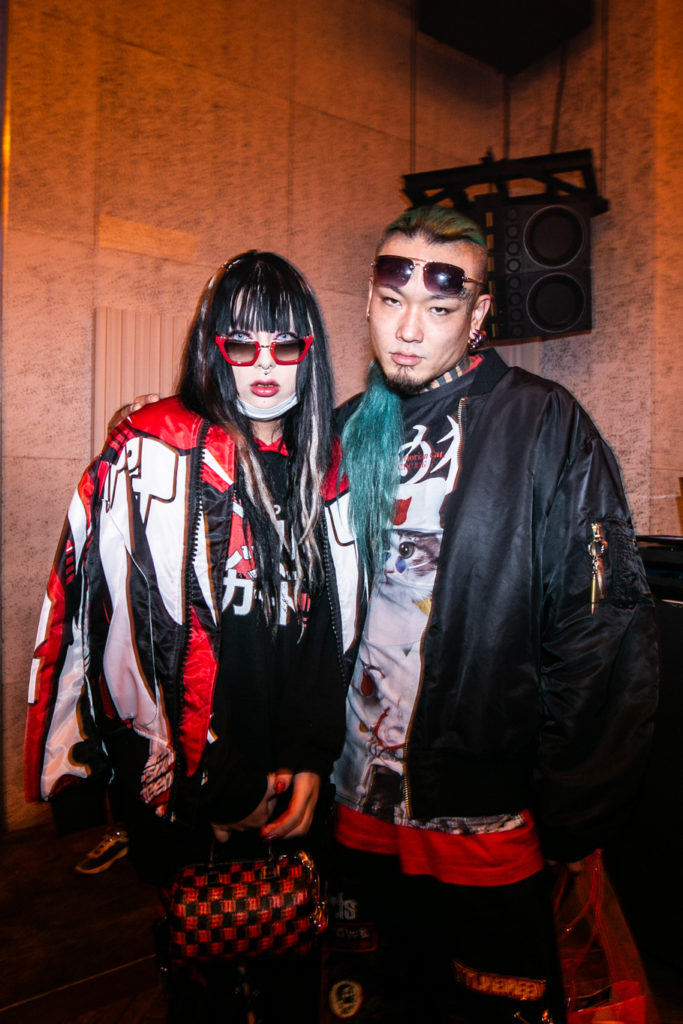 An international lineup for an international crowd
When booking the DJs and artists for the lineup this time, I wanted to make sure I had the top artists in Tokyo, as well as the international music scene. DJ ALISA UENO and MARZY headlined the event, both sought-after artists in Tokyo. DJ KANDE from Seoul and SKY SKY from Los Angeles also rocked the party with their eclectic style and DJ sets. And this time, my brother also flew in from California to do a B2B set with me. It was a fantastic learning experience to DJ with my sibling on stage, making sure we were aligned with our genre and song choices whilst keeping the crowd engaged. Since La Fondue and Calzedonia are all about keeping things well mixed with an international crowd, I think the artist lineup proved to be diverse and entertaining.
イベントの出演者ブッキングを任された時に、東京と海外の音楽シーンで活躍しているDJとアーティストでパーティーを盛り上げてもらいたいなと思いました。DJ ALISA UENOと MARZYがヘッドライン、そして更に韓国からはDJ KANDE、ロサンゼルスからはSKY SKYに出演してもらうことができたので、ゲストも幅広いジャンルとスタイルを楽しむことができたと思います。そして私も、カリフォルニアから来日してくれた弟と初のB2Bセットを披露することができて、本当に嬉しかったです!La Fondueとカルツェドニア 共にインターナショナルなラインアップと客層を目指していたので、ダイバーシティー溢れるイベントとなりました。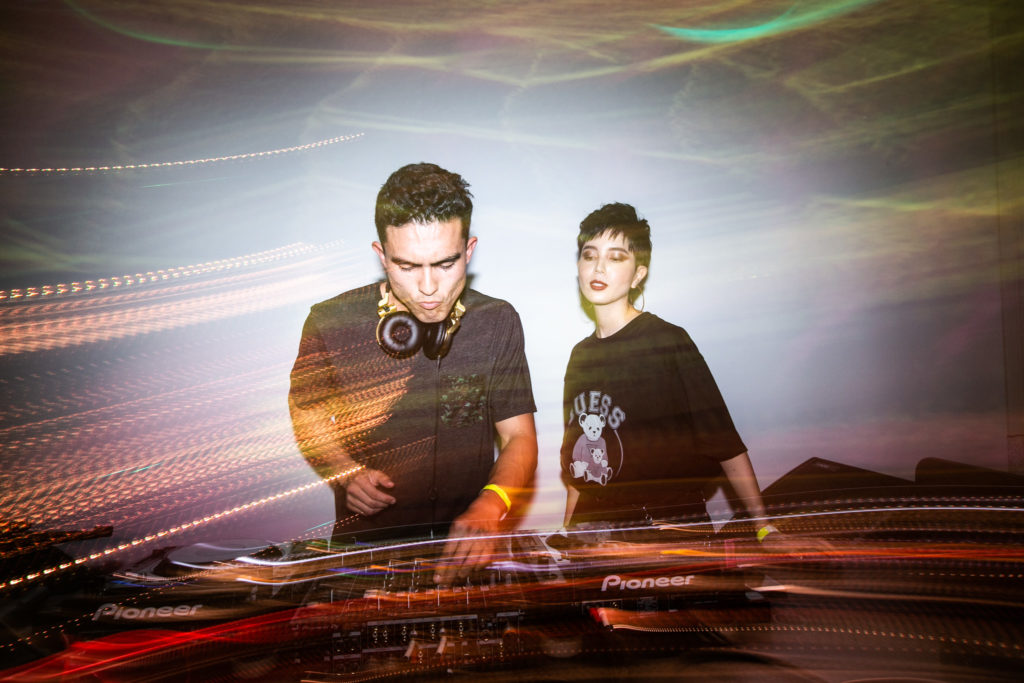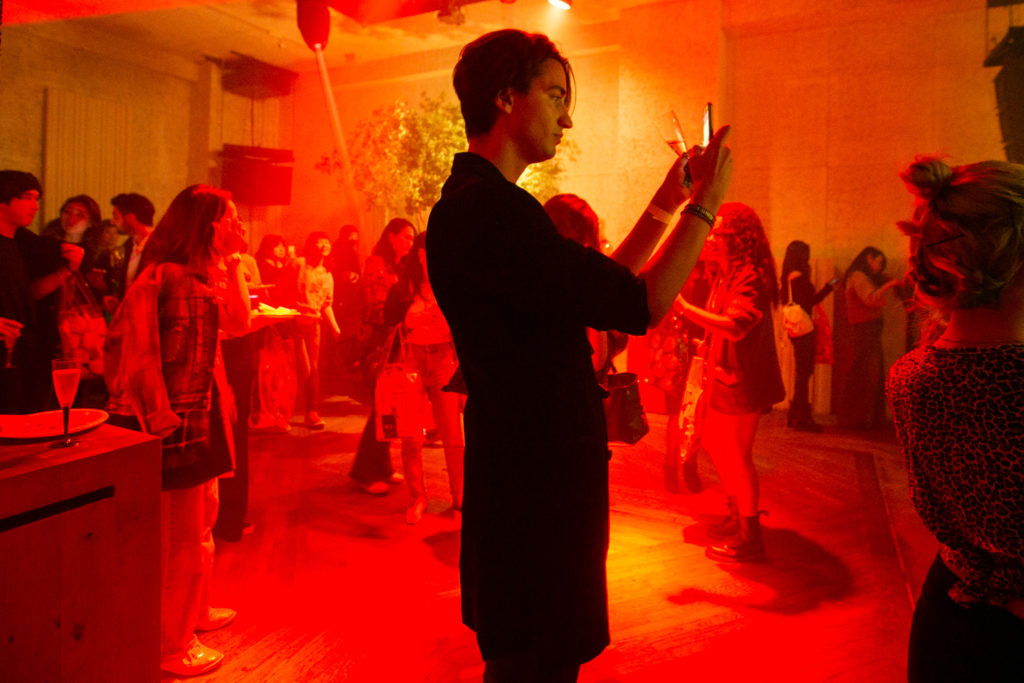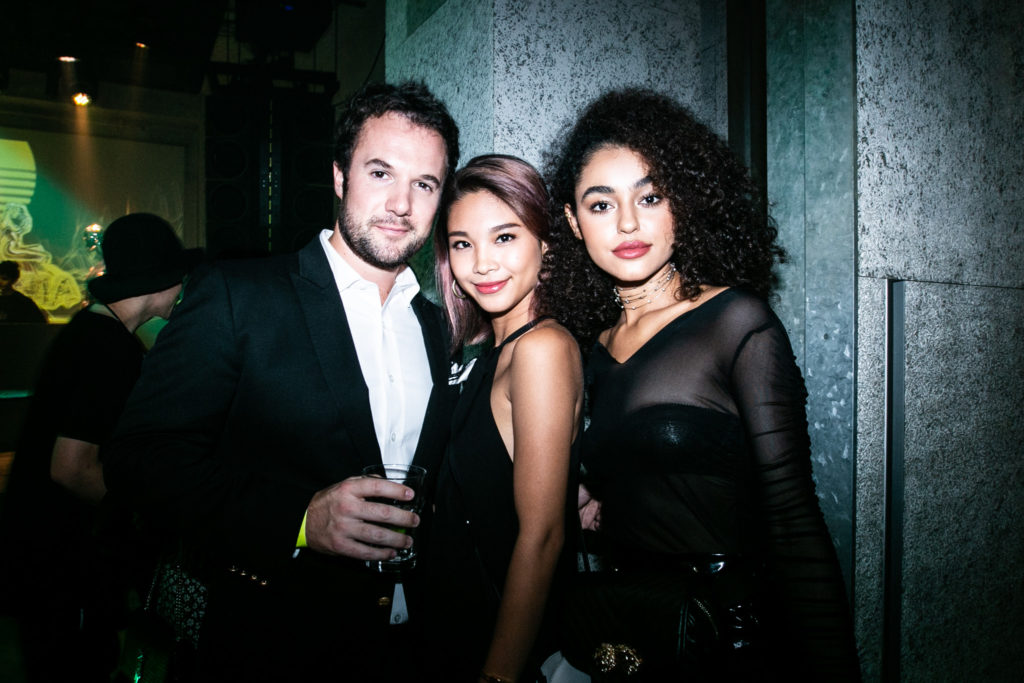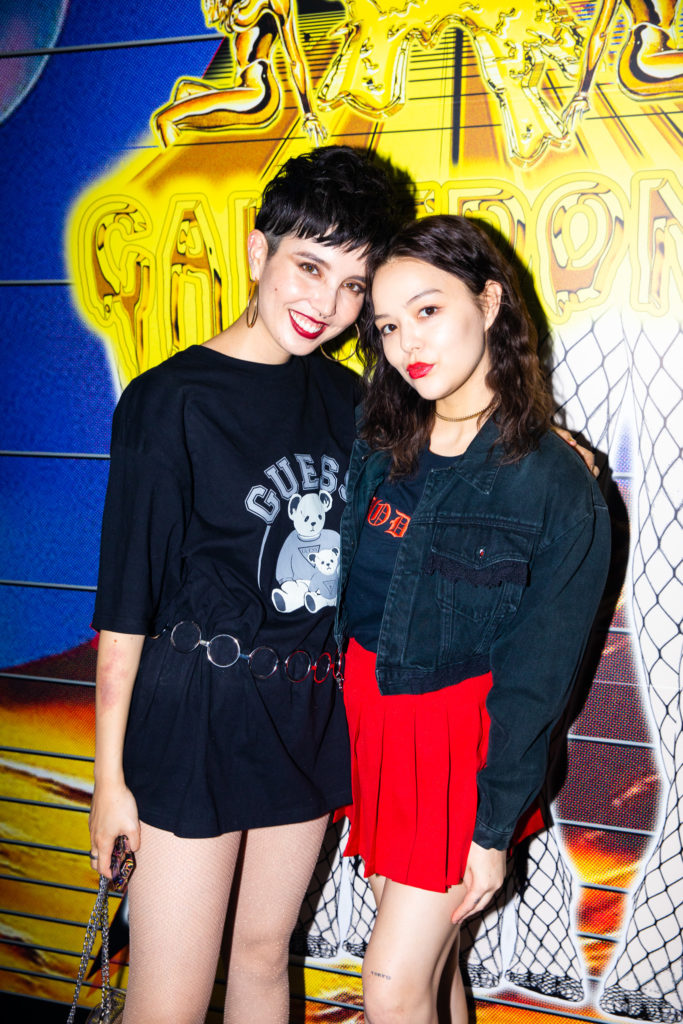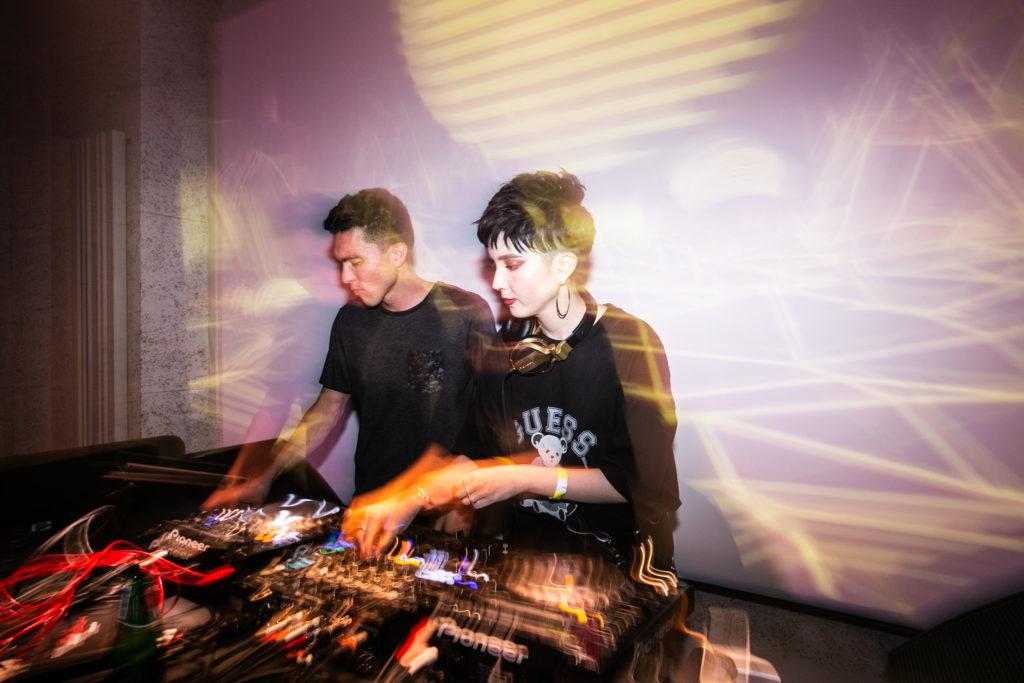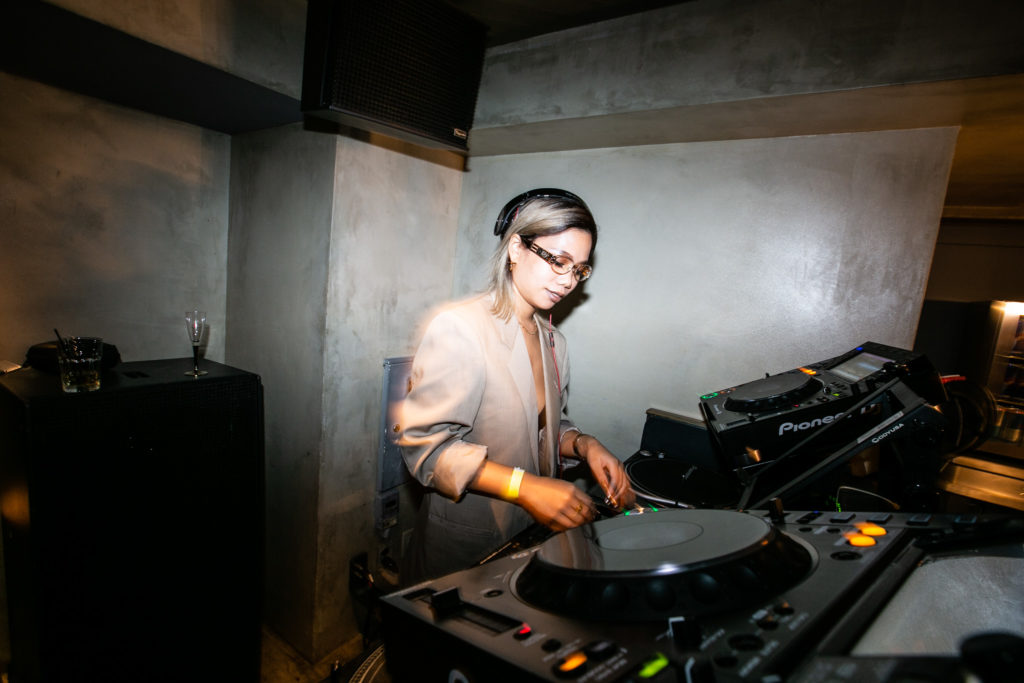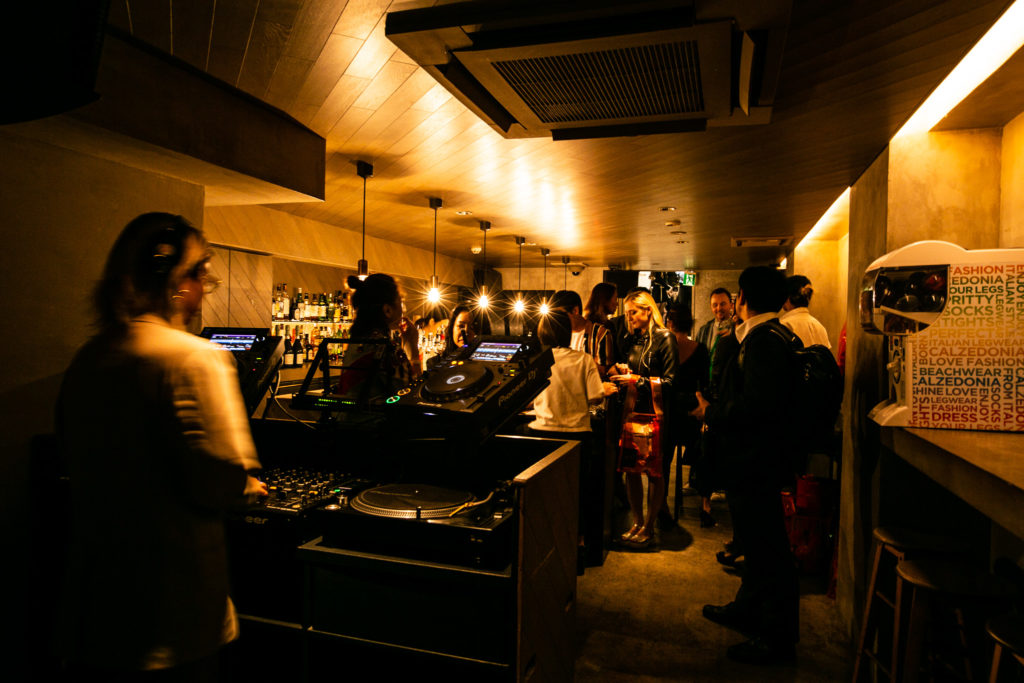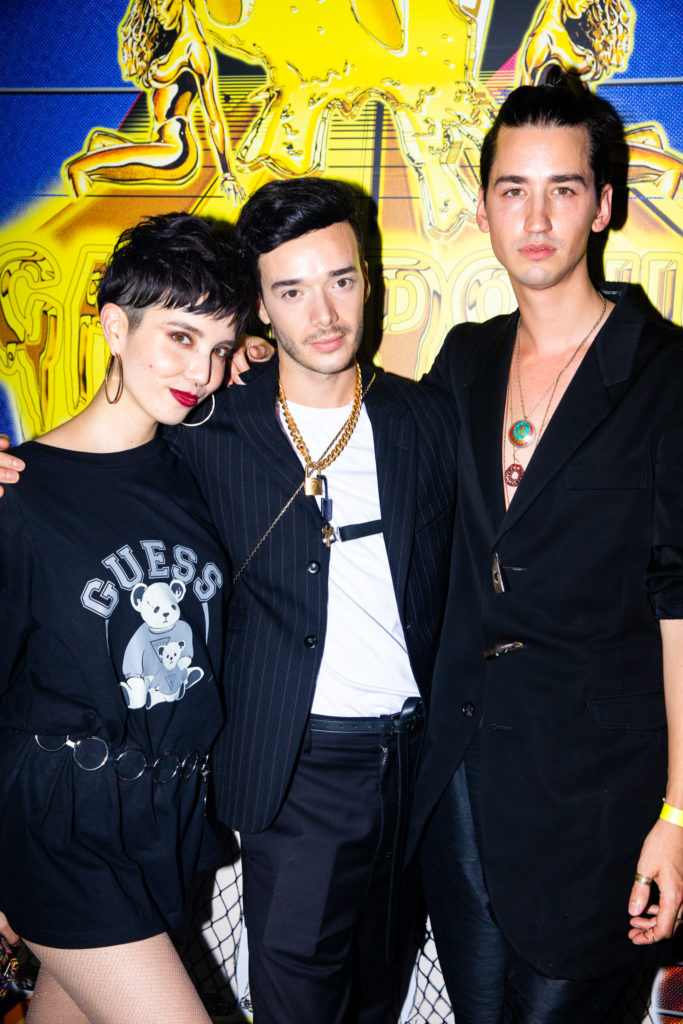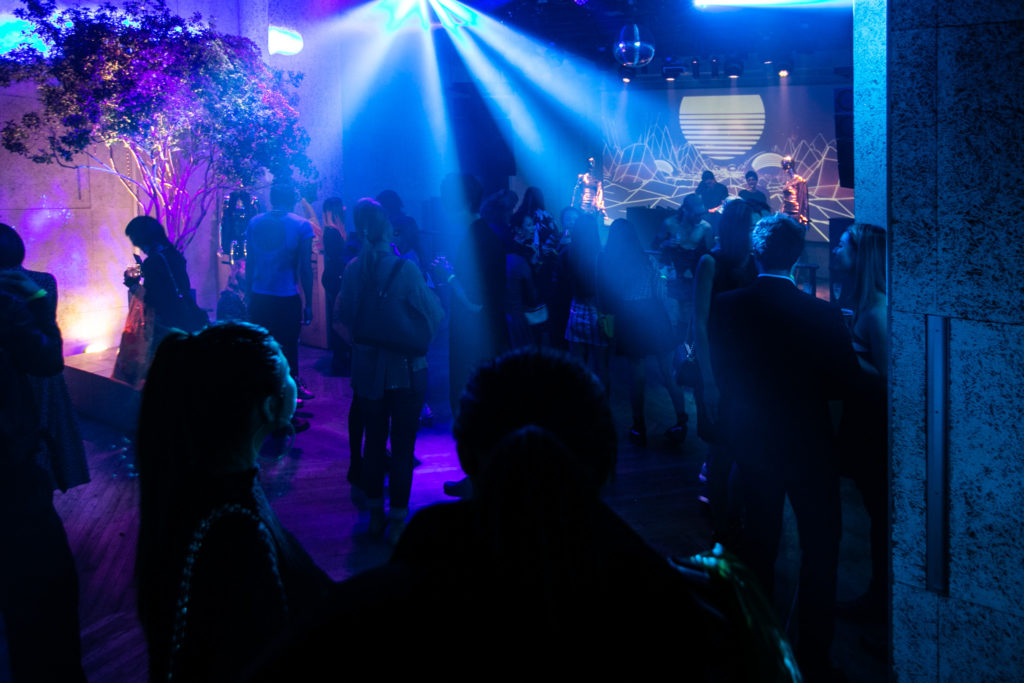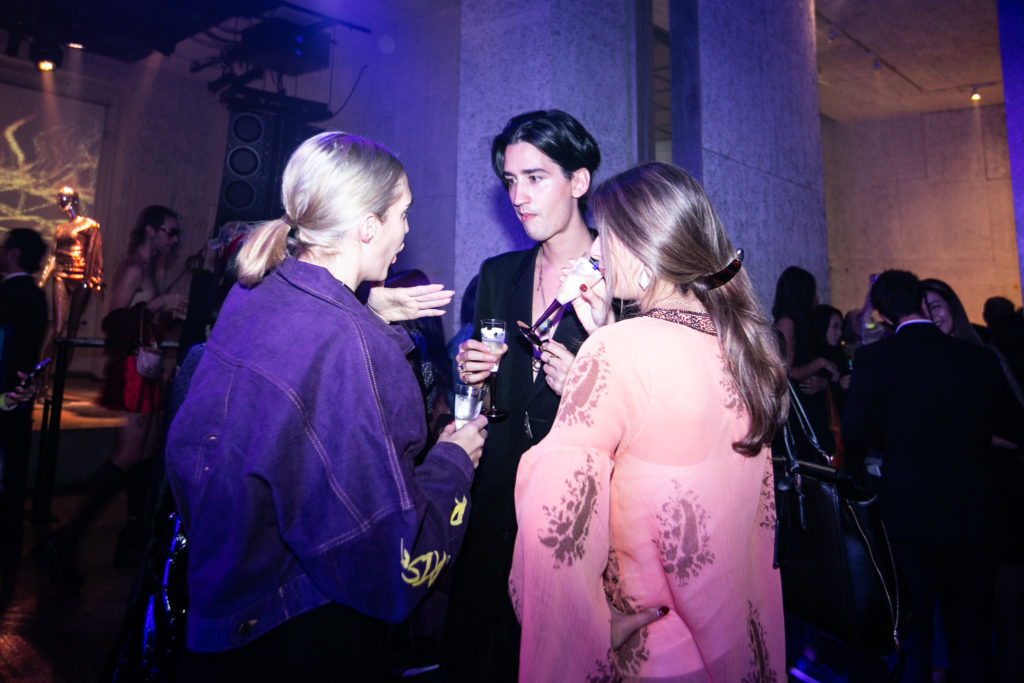 What's next for La Fondue?
This party was different from the first 3 La Fondue events we've done this year, many thanks to Calzedonia, SHISEIDO, and Amazon Fashion Week TOKYO. With Calzedonia, we were able to organize a large-scale party with gifts and various activities for guests, leaning towards fashion but also heavily emphasizing on quality musical performances. SHISEIDO offered their expertise in hair & makeup for select artists performing for the event, as well as providing gifts for the guests. And thanks for Amazon Fashion week TOKYO, the party was officially a part of the Tokyo Fashion Week festivities, gaining much exposure on various media such as websites, newspapers, and magazines. While La Fondue will resume its usual course, we hope to collaborate with more brands other events in the future to provide exceptional entertainment.
今回のパーティーはカルツェドニア、SHISEIDO、そしてAmazon Fashion Week TOKYOのお陰で、La Fondueが今まで開催したイベントとは違うフレーバーのものをお届けすることができました。カルツェドニア のお陰でスケールの大きいパーティーをプランニングし、ファッションと音楽両方を楽しめるものになりました。SHISEIDOには、アーティストのヘアメイクをお願いすることができ、ゲストのギフトも提供していただきました。そして、Amazon Fashion Week TOKYOのお陰で、東京ファッションウェークど真ん中に盛大なパーティーを開催することができ、しかもオフィシャルサイトやチラシでイベント告知していただき、本当に感謝してます!次La Fondueが開催するときは今まで通りの感じのイベントにはなりますが、また近々他のブランドやイベントとコラボレーションし、皆さんが楽しんでいただけるものをお届けしたいと思っています。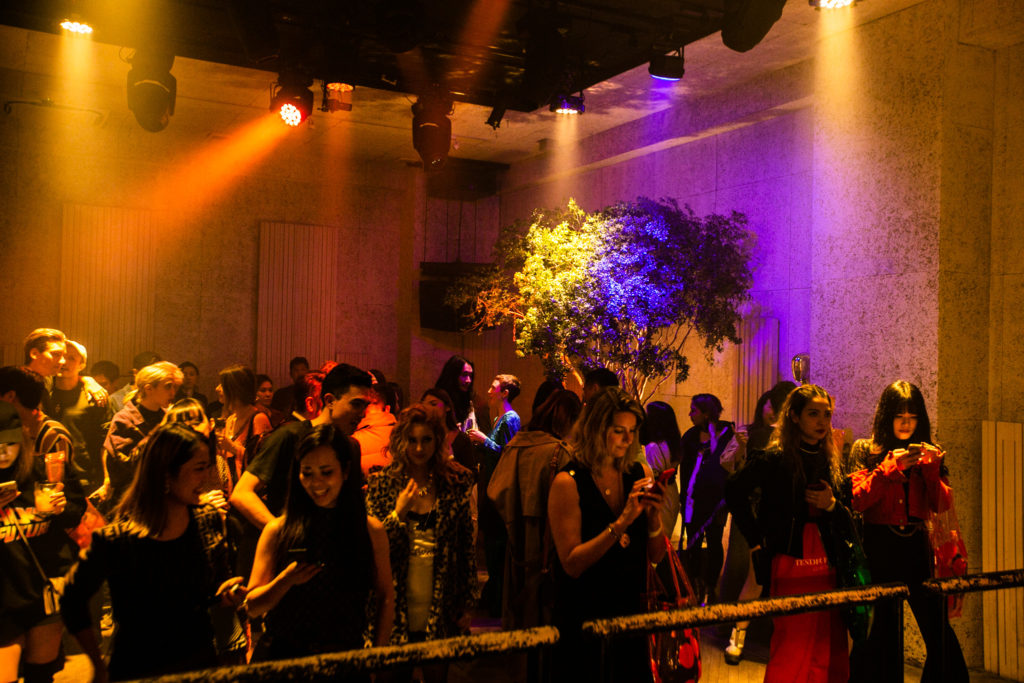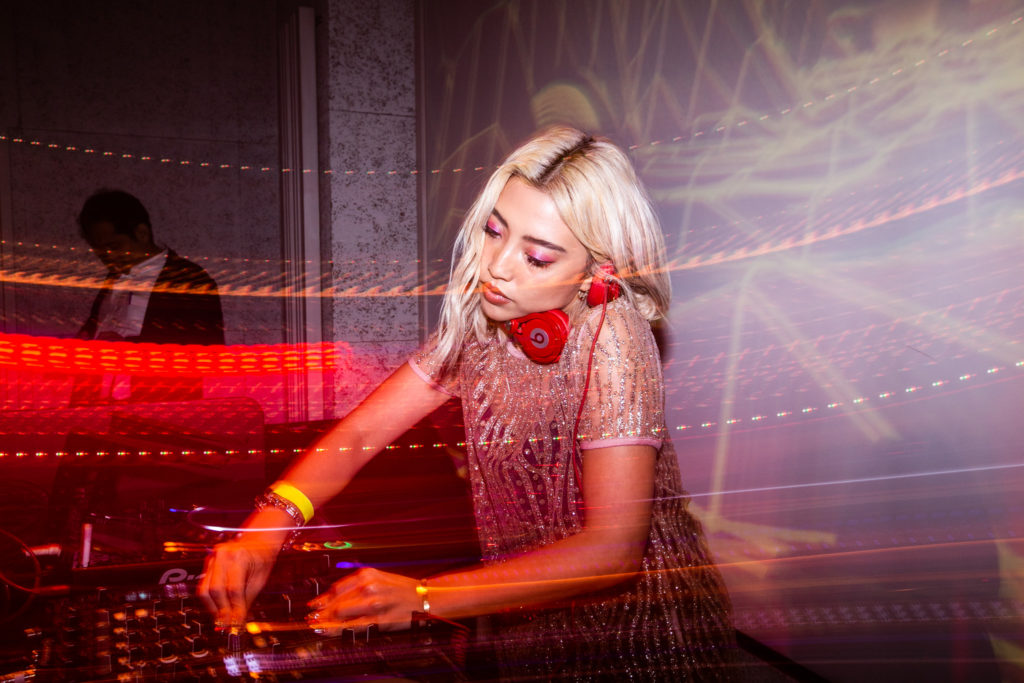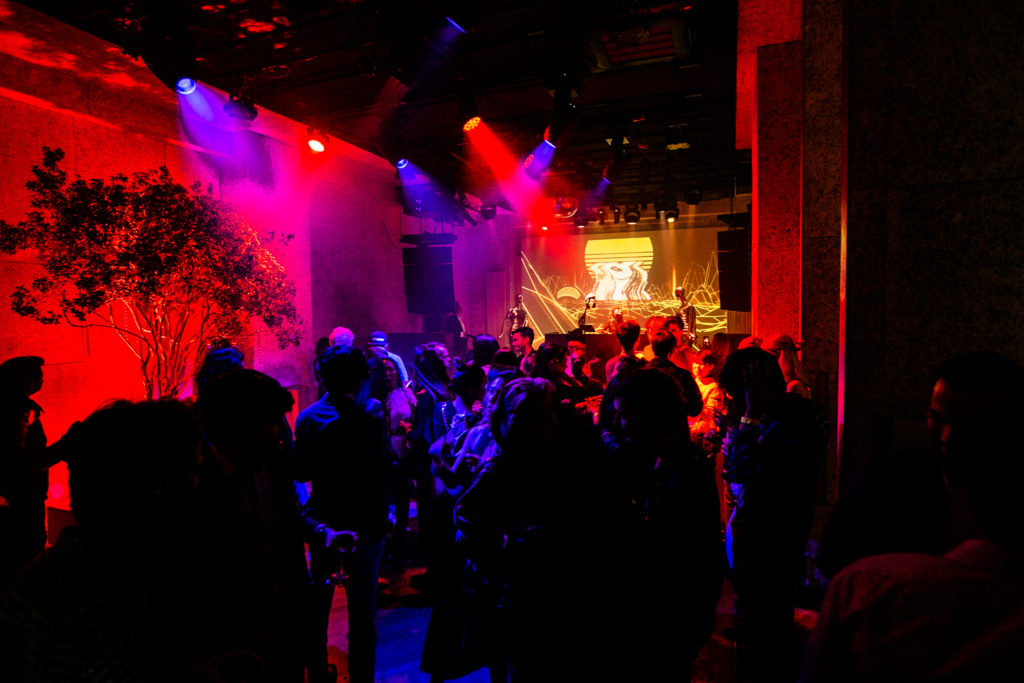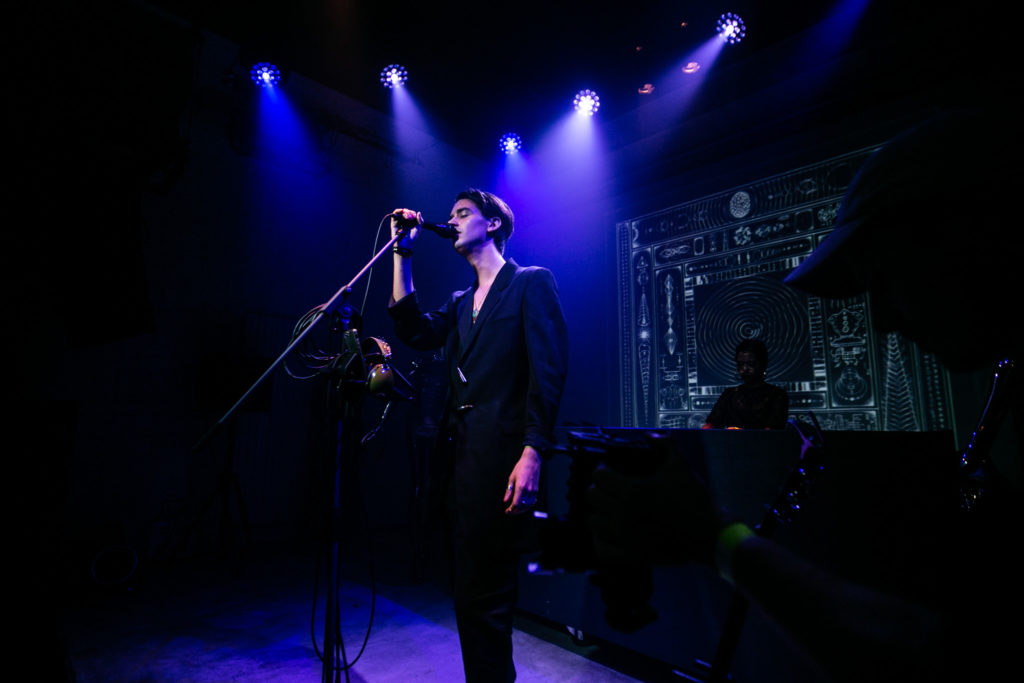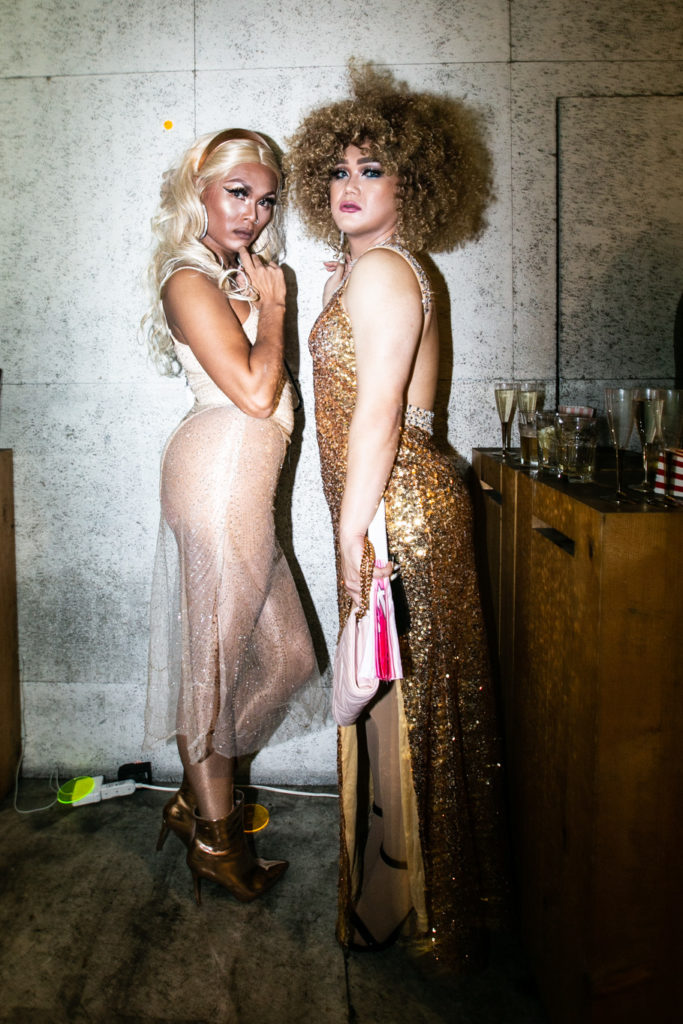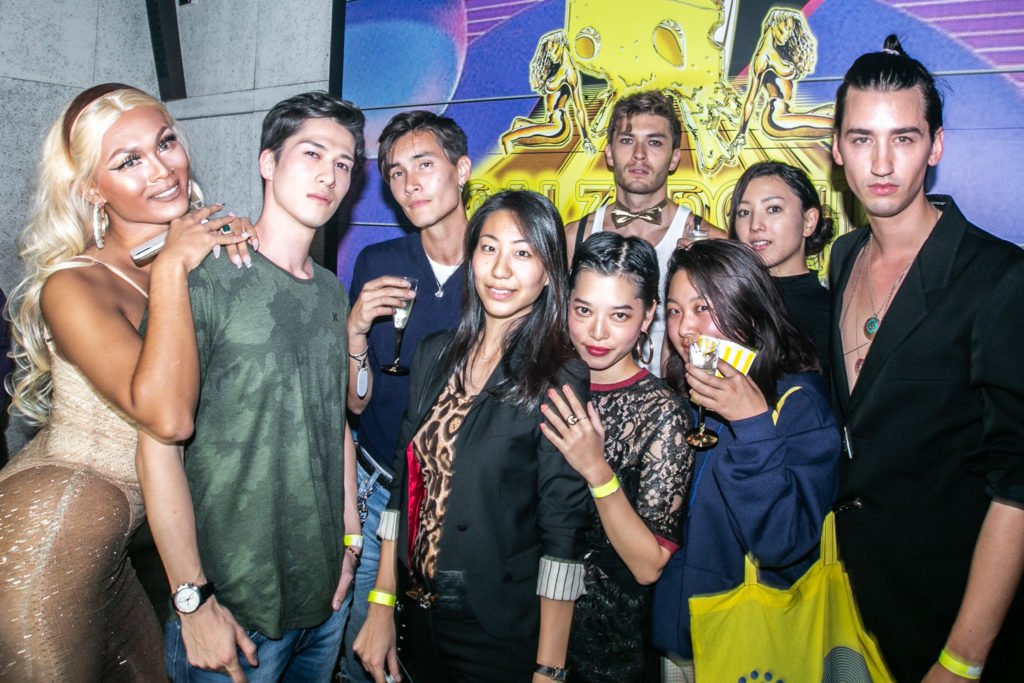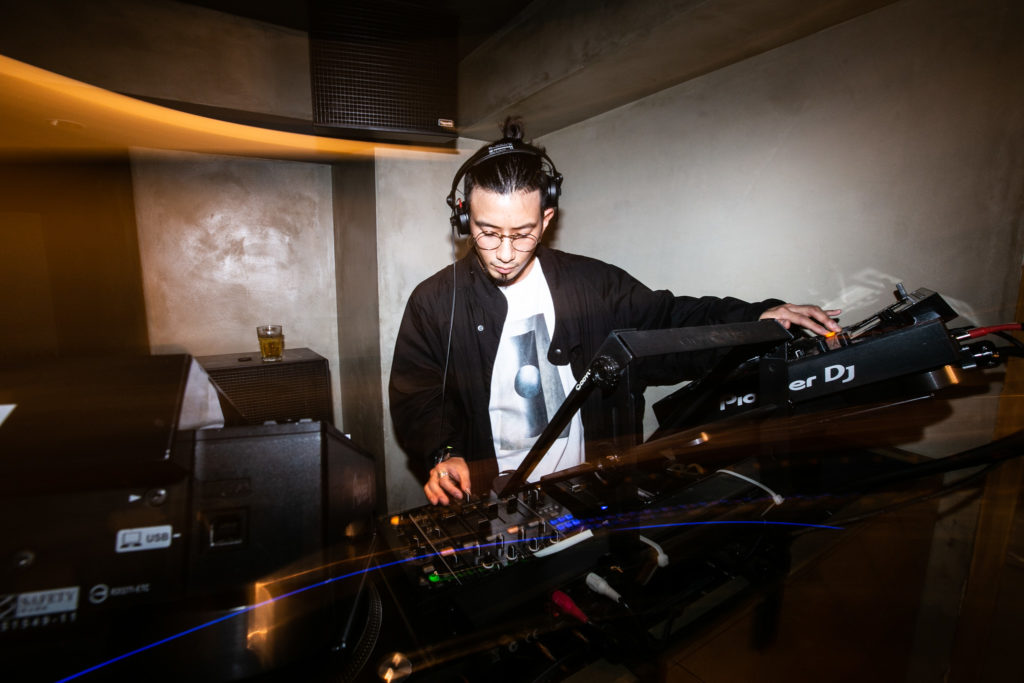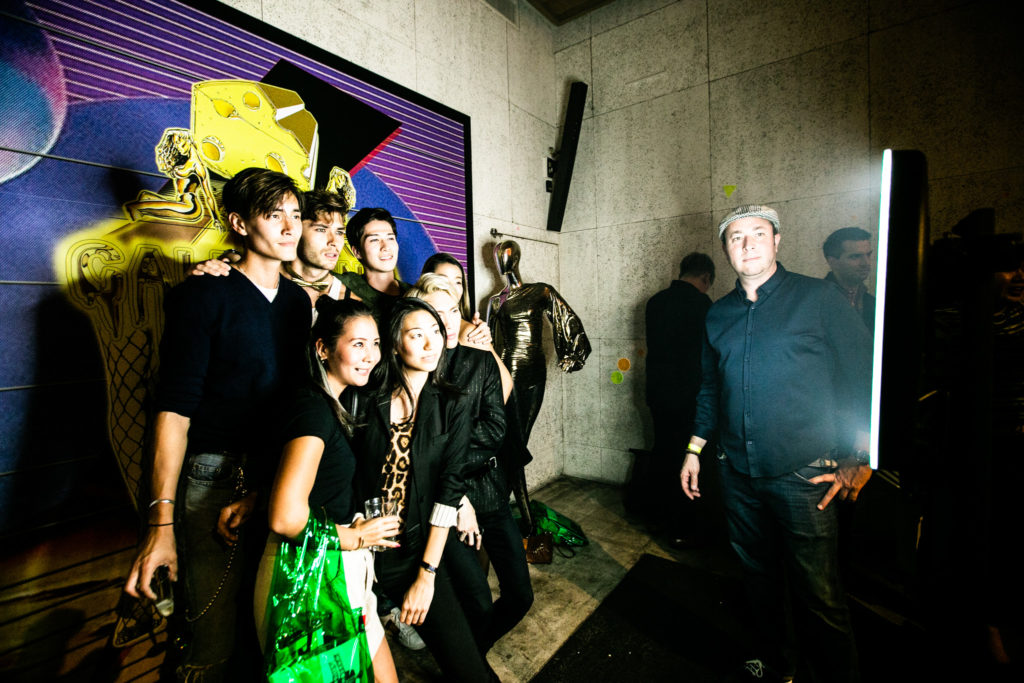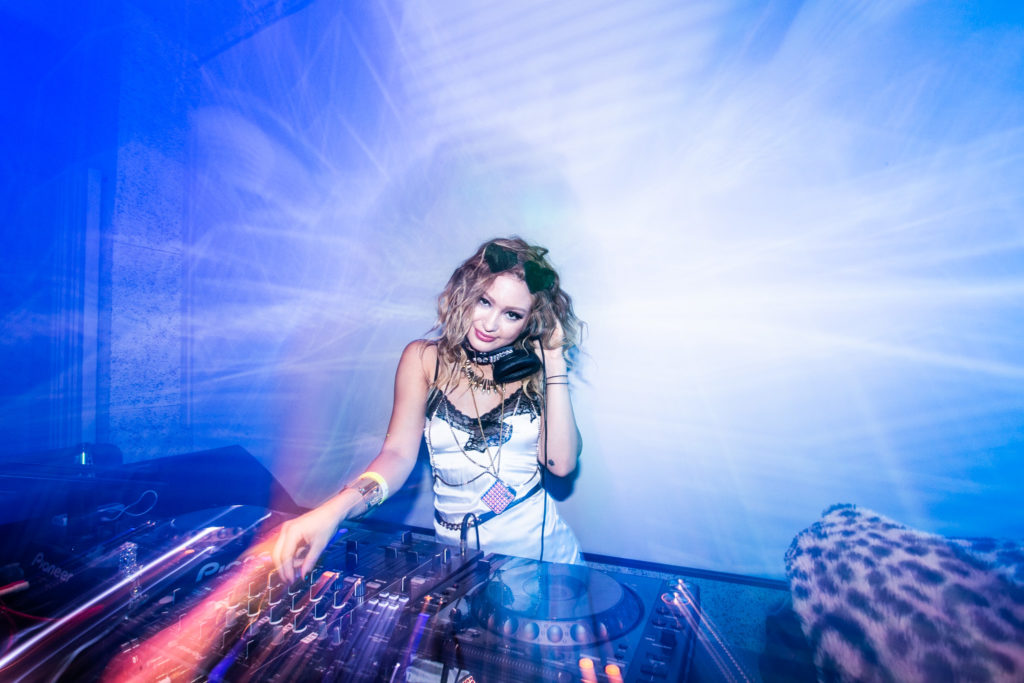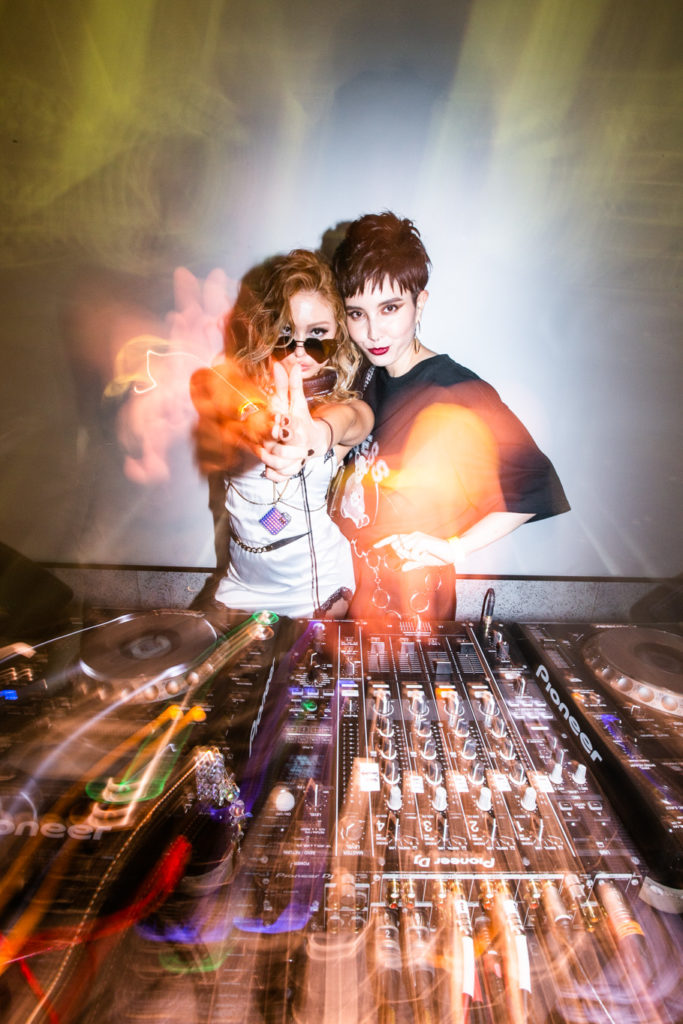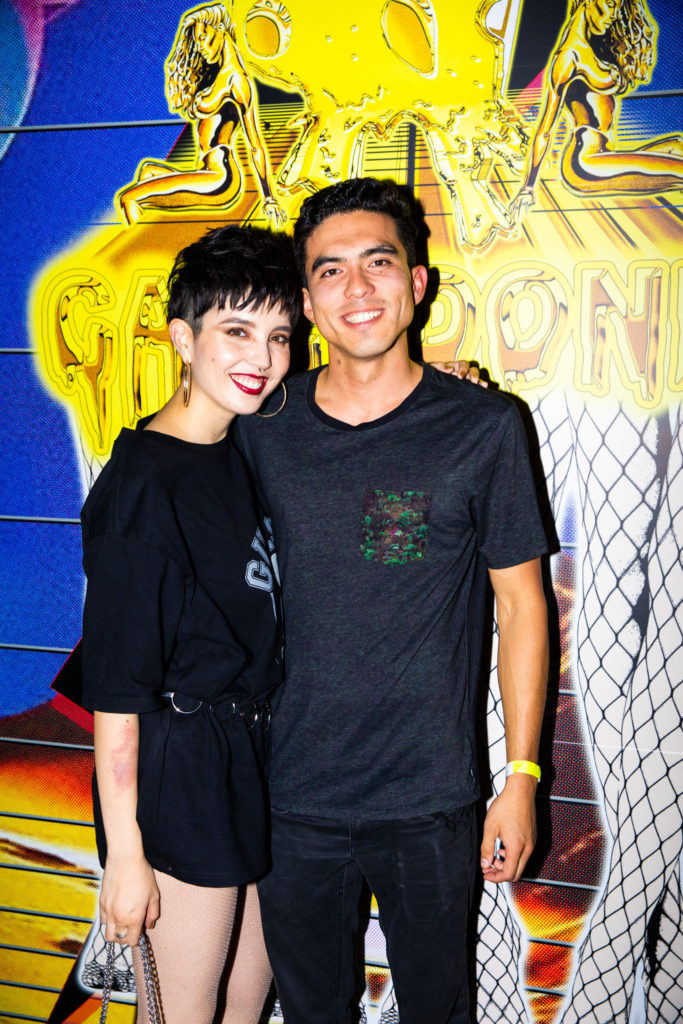 Many thanks to Calzedonia, Amazon Fashion Week TOKYO & H3O for making this event possible, and to SHISEIDO for providing hair & makeup services as well as gifts for the party. Thank you WALL & WALL for allowing us to use the beautiful venue. Many thanks to Etienne Leclerc for the amazing visuals, including flyers, photo panel, and stage visuals. Thank you to photographers Fu Sheng Wang & Kii Chan, and videographer Fabien Parkes for capturing the party. A huge thank you to all the artists and drag queens who participated. Thank you so much to my La Fondue fam for the support. And last but certainly not least, a huge thank you to everyone who attended the party! 
Make sure to check out my newest DJ mix, made exclusively for La Fondue Tokyo! 
La Fondue Tokyo 用に弟が作ったB2Bミックス、アップしたので是非聴いてください!
Photos by Fu Sheng Wang & Kii Chan
Click here to read about the previous La Fondue Tokyo party.