This is not a sponsored post. All thoughts and opinions are my own.
I always have and continue to be a huge fan of fast fashion. For fashionistas who love keeping up with ever-changing trends on a budget, fast fashion is extremely convenient for the low price range. I'm not claiming that I wear fast fashion pieces all the time. I'm a proud owner of timeless, quality, sometimes designer pieces, but I also can't deny the convenience of brands like Forever 21 and Zara because I can purchase more for less. In this post, I'll be introducing two outfits I styled using only fast fashion brands, and how I select pieces that look more expensive than their price tag.
私は昔も今もファストファッションの愛用者です。どんどん流行るトレンドを先取りしたいファッショニスタには、安めの価格で購入できるファストファッションブランドは嬉しいものです。でも、いつもファストファッションアイテムを着用しているわけではないのです。私もタイムレスでクオリティーに拘っているアイテムも沢山持っています。でもやはり、Forever 21やZaraのお手頃な値段設定には惹かれてしまいます。今回の記事は、そんなファストファッションブランドを使ったコーディネートを2通り紹介し、そして私がファストファッションのお店でお買い物する際に守るルールをシェアしようと思います。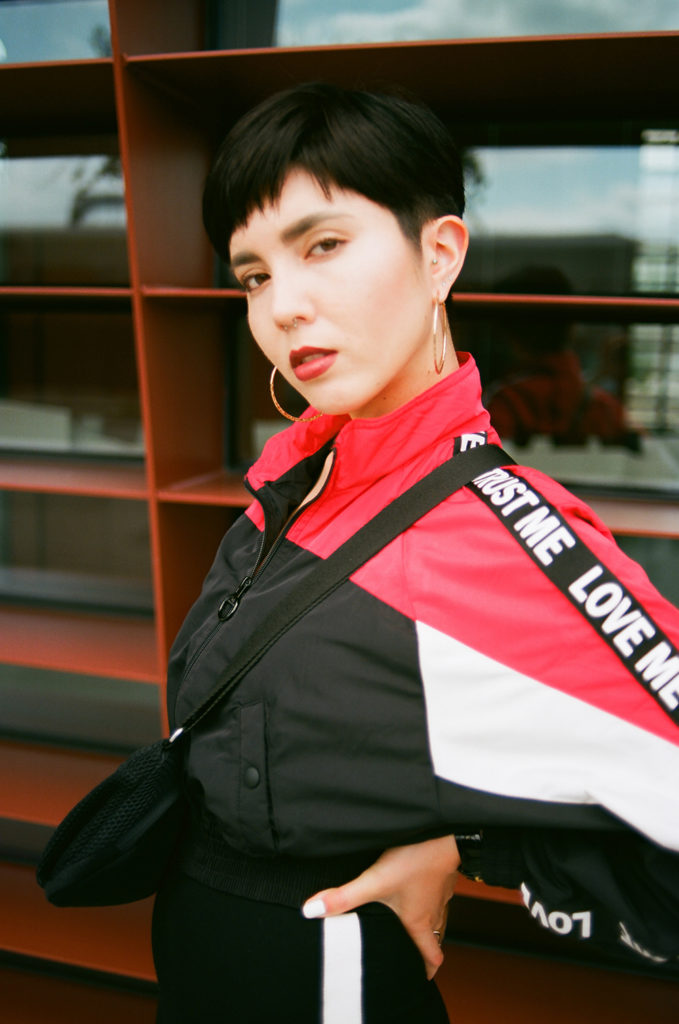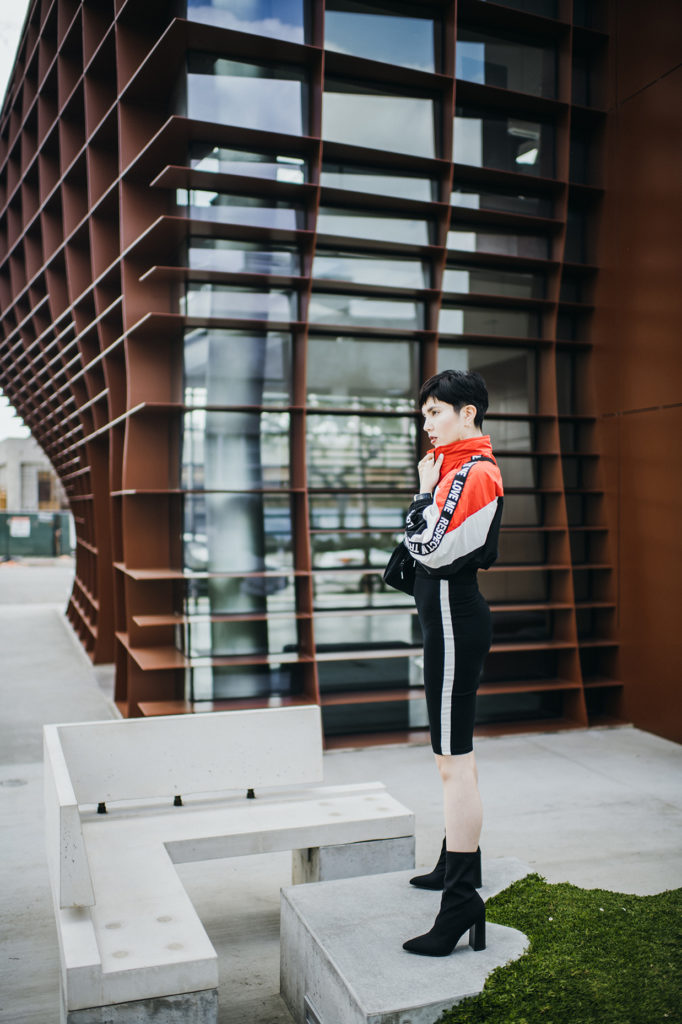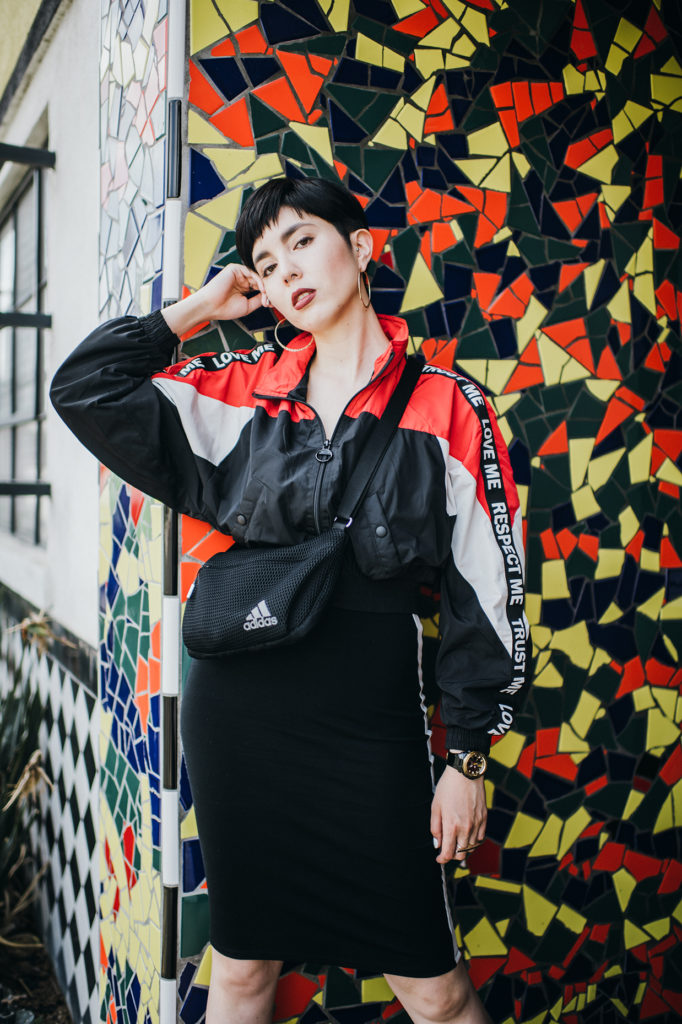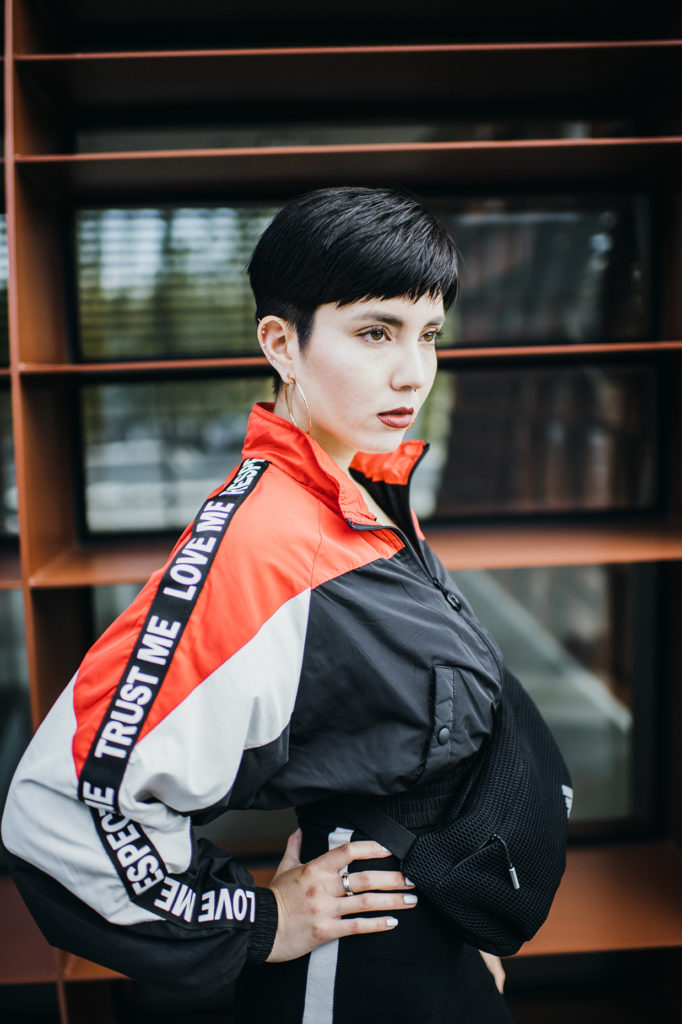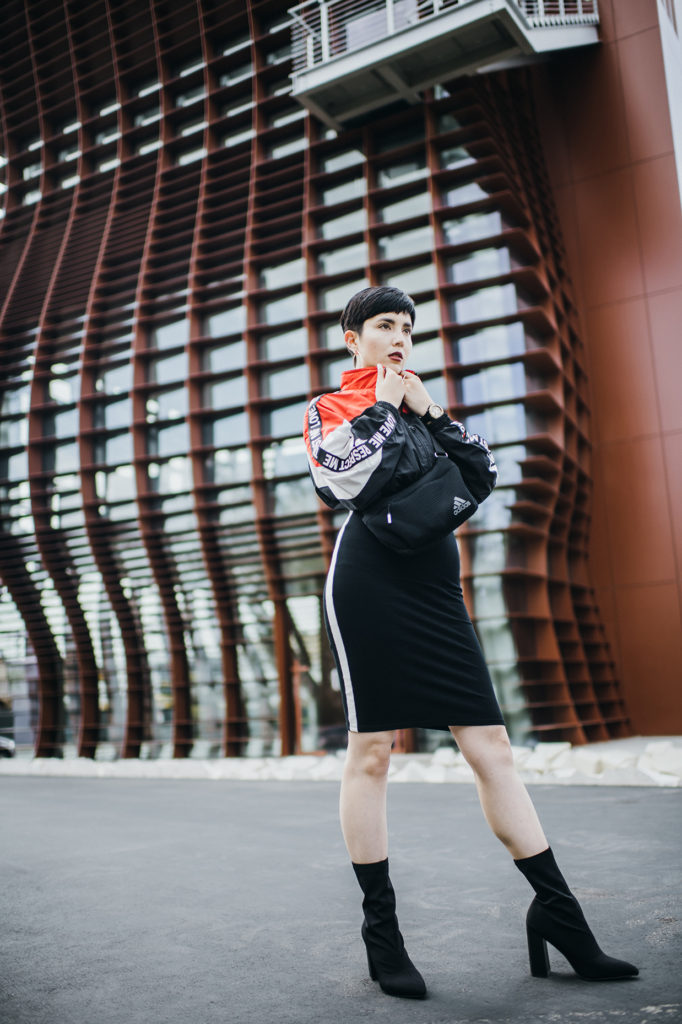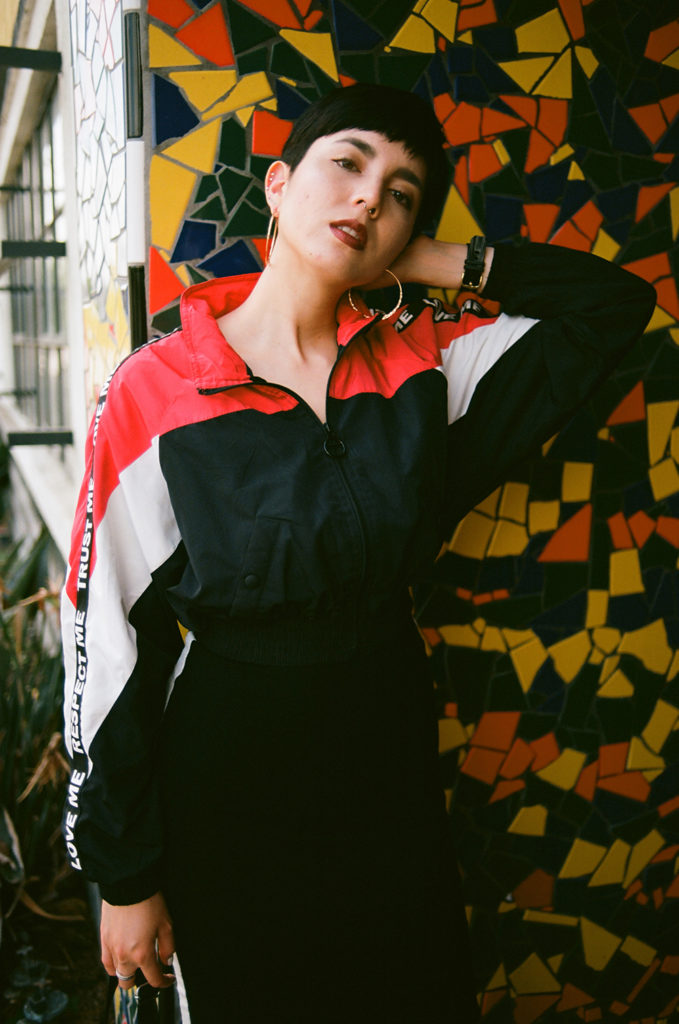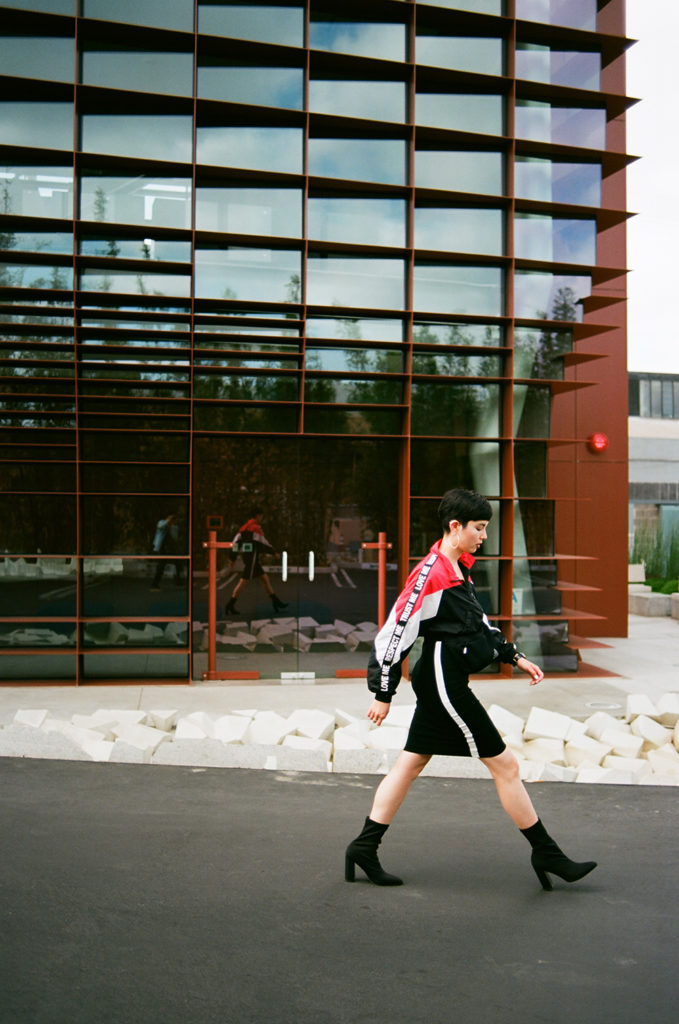 Sporty Casual in Black, White & Red
As a woman in her late twenties, I see more and more of my fashion-forward friends rocking their quality designer pieces. Some of them may only include one key piece in their outfit, or an entire outfit consisting of all designer items. As I mentioned earlier, I also own my fair share of designer pieces, but I'll also admit most of my closet consists of items from brands like my beloved Zara (I mean, who doesn't like Zara?) or other affordable brands that aren't necessarily considered fast fashion. For this particular photo shoot, I unconsciously coordinated two outfits using mainly fast fashion brands I went for a minimal sporty-casual look with three simple colors – black, white, and red.
For the first look, I'm wearing a cropped jacket and bodycon dress from Bershka and sock boots from Public Desire. My crossbody bag is a collaboration item between Adidas and Moussy, a fairly affordable pieces that I use time and time again, and the sportiness of it paired perfectly with the rest of the outfit. The second outfit consists of a Forever 21 halter top, pants, and hoop earrings, zeroUV sunglasses for a pop of red to match the stripes in the pants, plus my favorite Fenty Puma sneakers and my Baby-G watch. I was going for a nineties hip-hop look that didn't steer too far from the previous outfit in terms of the sporty-casual theme and minimal color palette. Both outfits are 80~90% fast fashion, with the other 10~20% being other non-designer brands. I was able to style two instead of just one outfit for less by getting creative and combining them with pieces I already owned.
20代後半の女性として、周りのファッション好きの友達の中でもやはりブランドもののアイテムを着用する人が多くなりました。私もブランドものアイテムをいくつか持っていますが、やはりZaraみたいにお手頃で今流行しているファッションを提供しているブランドのアイテムを、安く多めに購入できるのもブロガーの私にとってとても魅力的です。今回は、あまり意識せずにファストファッションブランドのアイテムを使ったコーディネートを2つ用意しました。白、黒、赤をメインの色としたミニマルなスポーティーカジュアルルックです。
ルック①は、ベルシュカのクロップドジャケットとタイトワンピースに、Public Desireのソックブーツをチョイス。着用しているクロスボディーバッグはAdidas とMoussyのコラボレーションアイテムで、沢山使っています。ファストファッションアイテムではないですが、それなりにおてごろなアイテムです。ルック②はForever 21をメインとしたコーデ。トップス、パンツとフープピアスはForever, サングラスはzeroUV、腕時計はBABY-GでスニーカーはリアーナプロデュースのFenty Pumaのもの。90年代のヒップホップスタイルをイメージしてたんだけど、ルック①と同じくスポーティーカジュアルにしました。どちらのコーデも8〜9割はファストファッションで、残りの1〜2割はファストファッションよりちょっと価格が高いアイテムをチョイスしました。もともと手元にあるアイテムと合わせることによって、価格が安く、私スタイルのコーディネートを組むことが出来ました。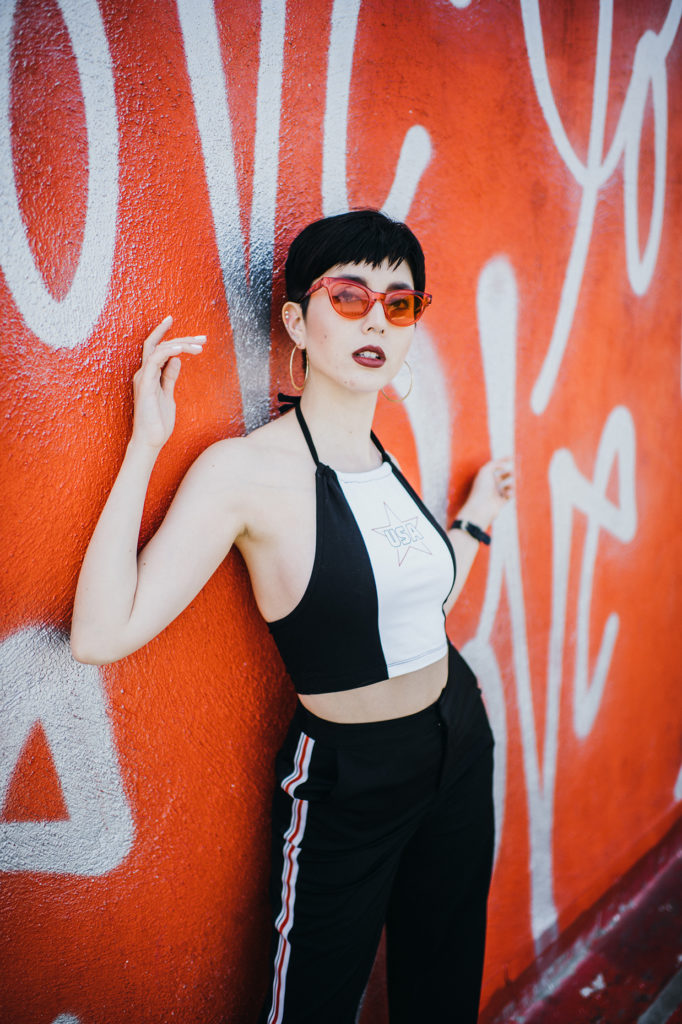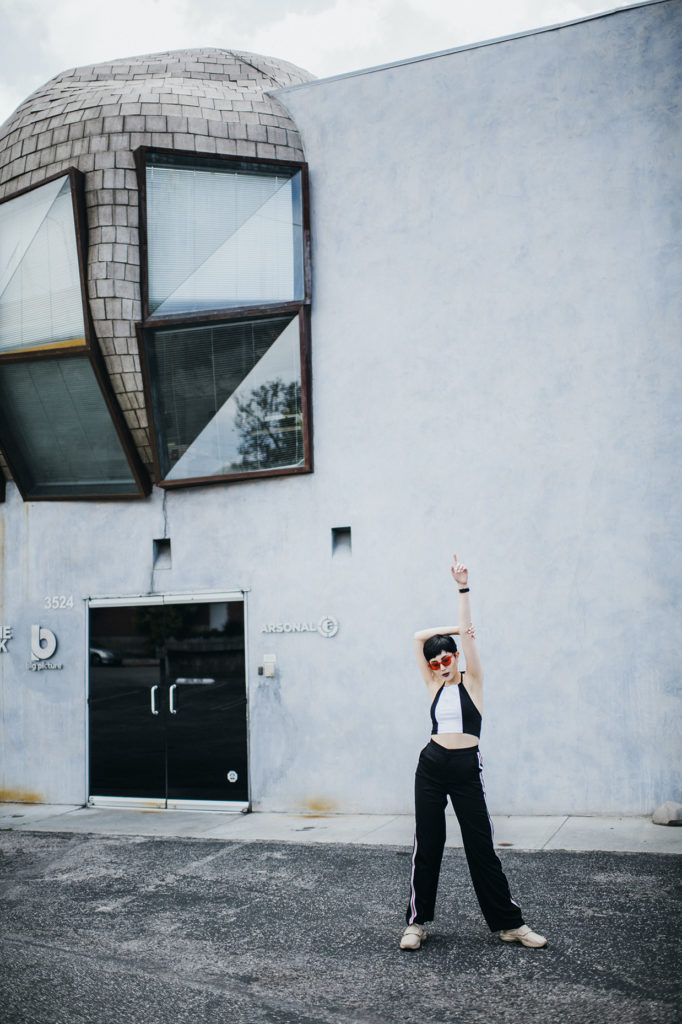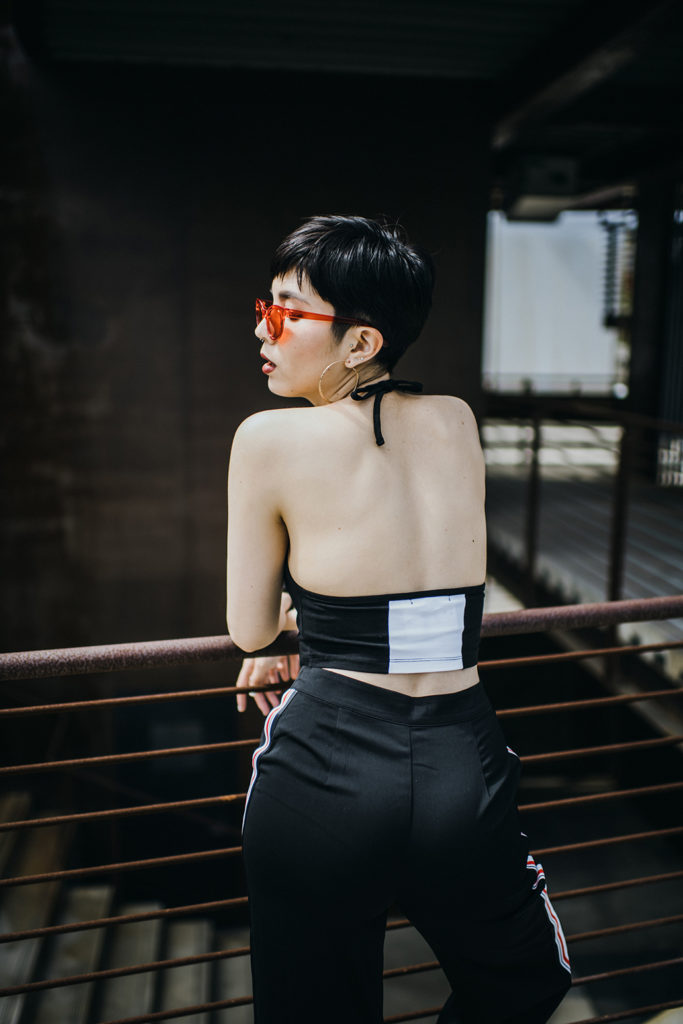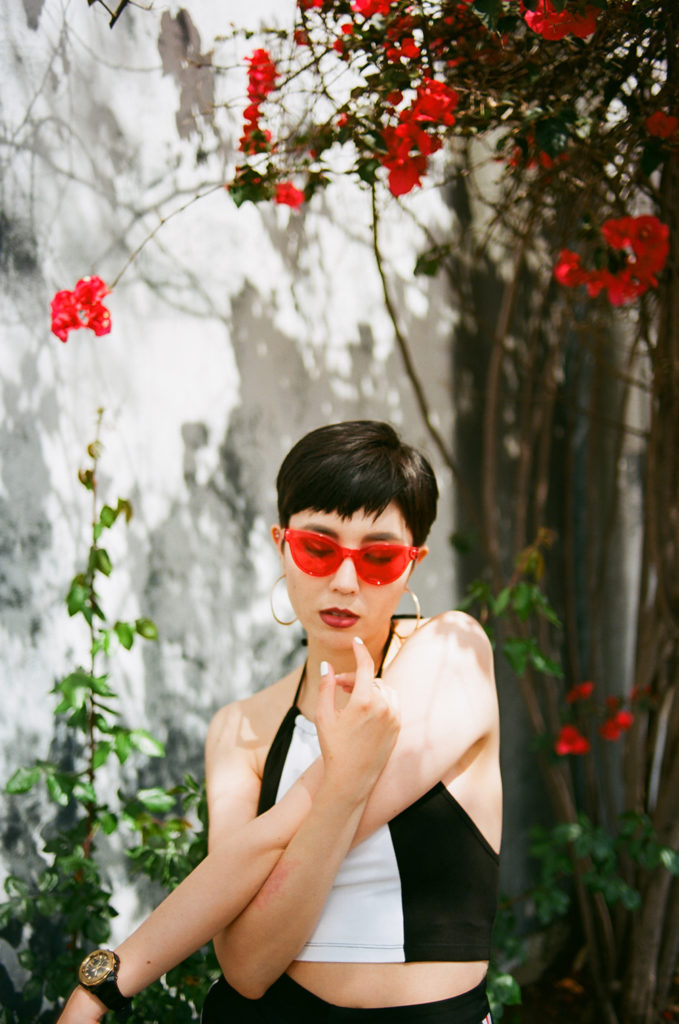 Tips on how to style fast fashion pieces with expertise
When I'm shopping outfits for less, there are a few "rules" that I follow to make sure I select pieces that reflect my age and that I can wear more than once (Note: these tips would apply better if you do physical shopping instead of online shopping).
なるべく安く服を選ぶときに、いくつかの「ルール」に沿って自分の年齢に合うもの、1回以上着れるものをセレクトしています(オンラインショッピングより店舗でのお買い物に当てはまるルールです):
Scan the entire store and grab items that catch your eye. お店全体を廻って、目につくものをどんどん買い物かごに入れる。Even if you're not unsure of something but it interests you, just put it in the shopping bag. Because…
You're going to try them all on in the fitting room anyways! そのあと、全部フィッティングルームで試着するので、多めでも大丈夫!This is actually so important because sometimes fast fashion pieces might not fit as well as more expensive options, so you'll essentially eliminate most of your initial selections after trying them on. Choose only the pieces that fit you the best and make you feel great about yourself.
Check for quality of the material as well as care/washing instructions. 各アイテムの素材とケア・洗濯方法をチェック。 I usually don't purchase items that seem too "cheap" or flimsy Even though the prices are already less expensive, there is no point in buying something that looks like it'll be destroyed after one wash or a few times of wear.
Lastly, be bold and try something different! 最後に、普段着ないようなスタイル・トレンド・アイテムを選んでみて!I find that it's so much easier for me to try new styles and trends when I'm shopping fast fashion brands because even if you do end up wearing a particular item only once, it's already so affordable. I've found so many cool, statement pieces from brands like Forever 21, H&M, Bershka and Zara, and when people ask me where a certain item is from, it's kind of fun to see the surprise on their faces to find out it's a fast fashion purchase.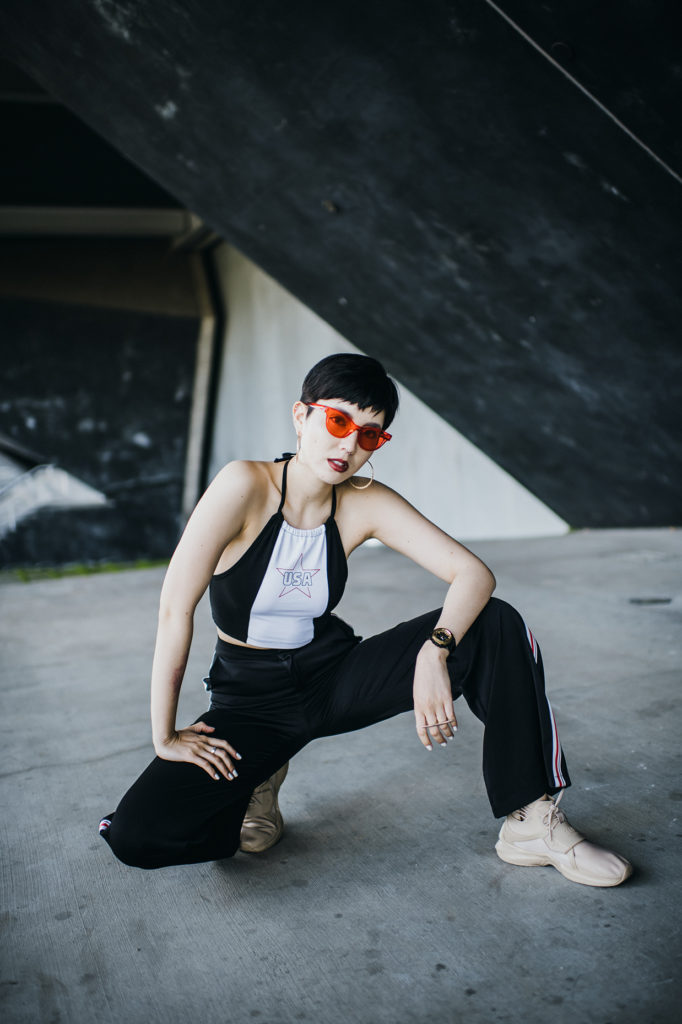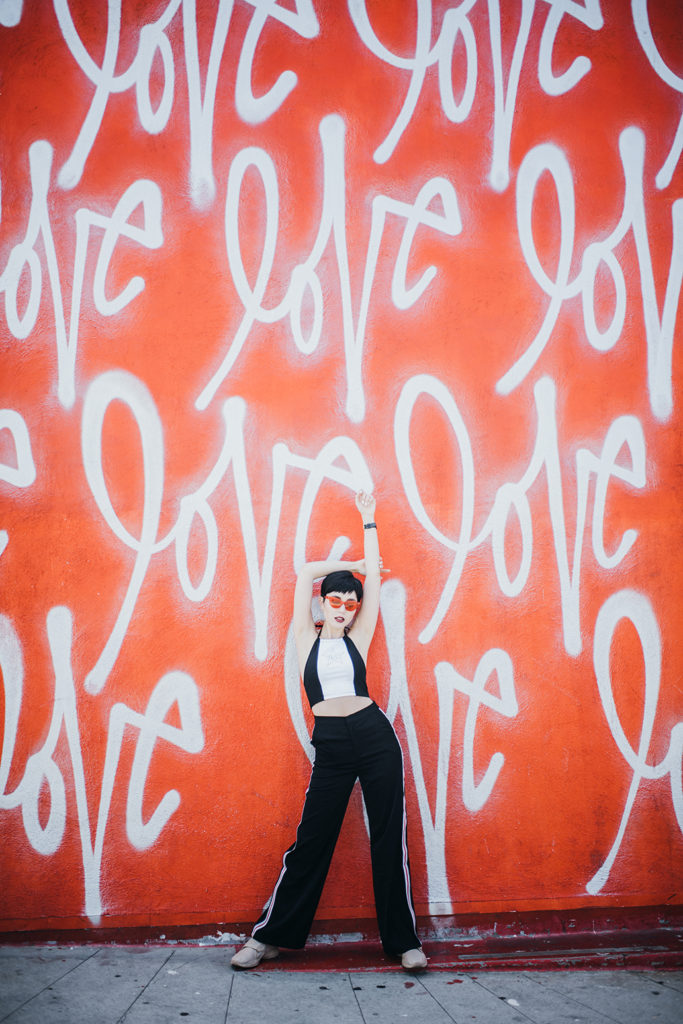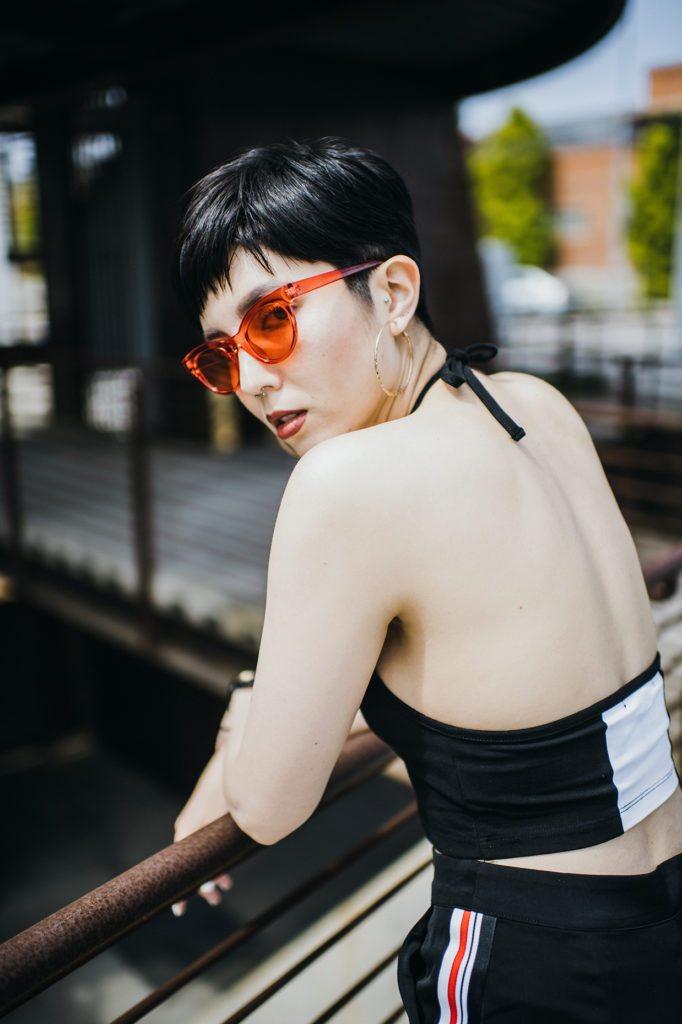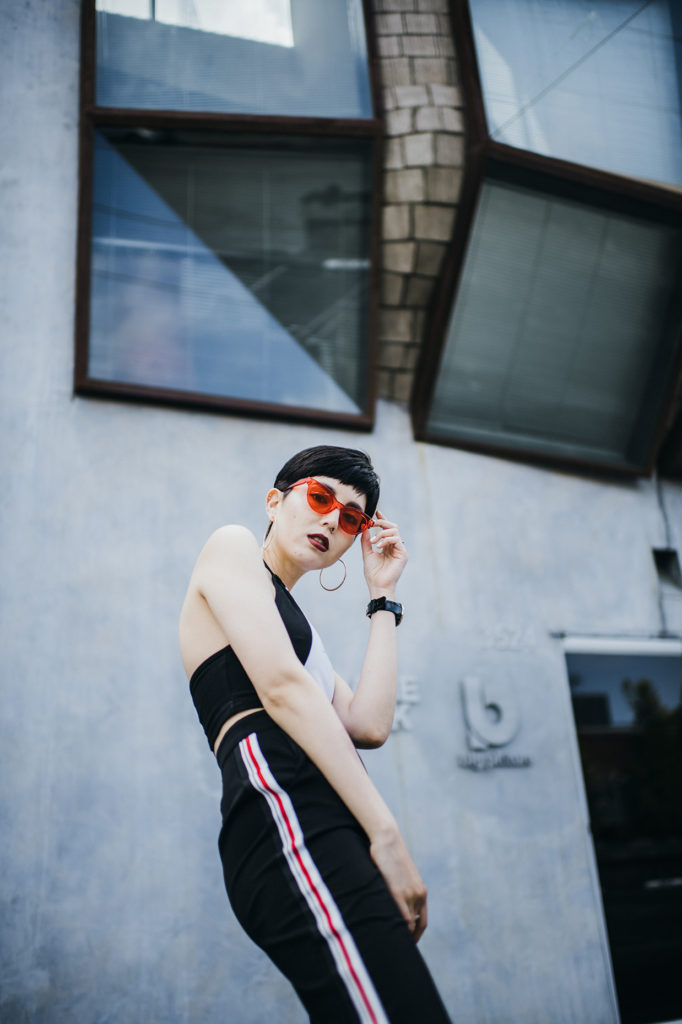 Did you find this post helpful at all? What are your thoughts on fast fashion? Let me know in the comments!
Outfit 1: Bershka jacket, Bershka dress, Public Desire boots
Outfit 2: Forever 21 top, Forever 21 pants (similar), Fenty Puma shoes (via Farfetch), zeroUV sunglasses, BABY-G watch
All photos by Chase Shi