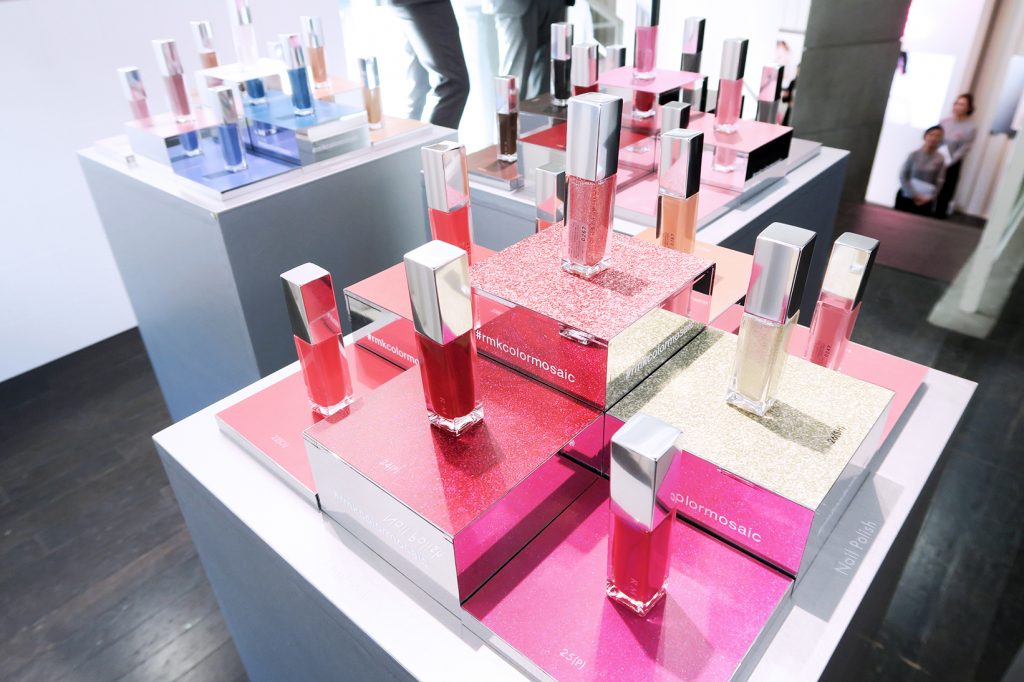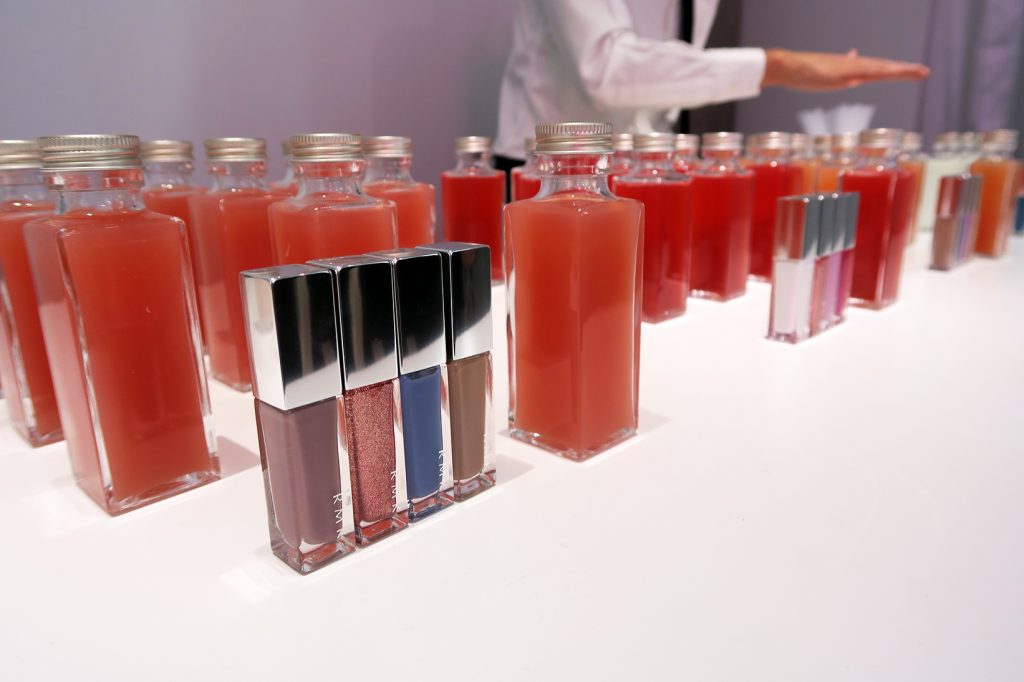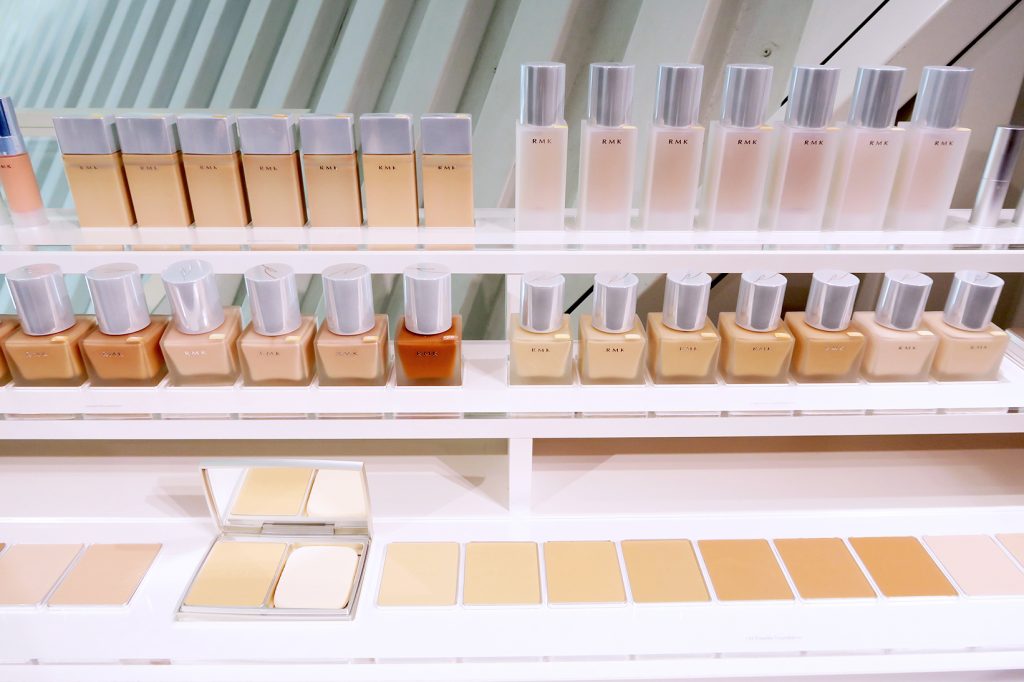 RMK's new summer collection, "Color Mosaic," has beauty lovers in Japan on their toes. For their spring collection, they had an impressive presentation as well as beautiful displays of past collections to familiarize the guests with the history of RMK (see post here). This time, they held an all-day event where guests could freely attend in the afternoon and evening, trying the new foundation, blush, nail polish, eyeshadow and lip gloss. They also served fruit and yogurt drinks that went along with the colorful "mosaic" theme (delicious!). Pictured above is RMK's liquid foundation, which is a favorite for those who want an effortless finish and a natural, dewy look. Their make up base, or primer, is also a popular item.
RMKの最新のサマーコレクション、「Color Mosaic」は、私みたいなコスメフリークが待ちに待っていたコレクションです。前回のRMKの新商品発表会へ行った時は、立派なプレゼンテーションや、RMKの歴史を描いたディスプレイでとても華やかでした。今回も、一日通してのイベントとなり、ゲストが好きな時間に自由に入れる感じになっていました。新商品のファンデーション、リップグロス、チーク、ネイルとアイシャドウを試してみることができました。その他にも、カラーモザイクのテーマに沿った美味しいフルーツやヨーグルトドリンクも提供していました。上記の写真はRMKの新作のファンデーションで、ナチュラルでみずみずしい仕上げ、そして軽やかなフィットが特徴。メイクアップベースもオススメです。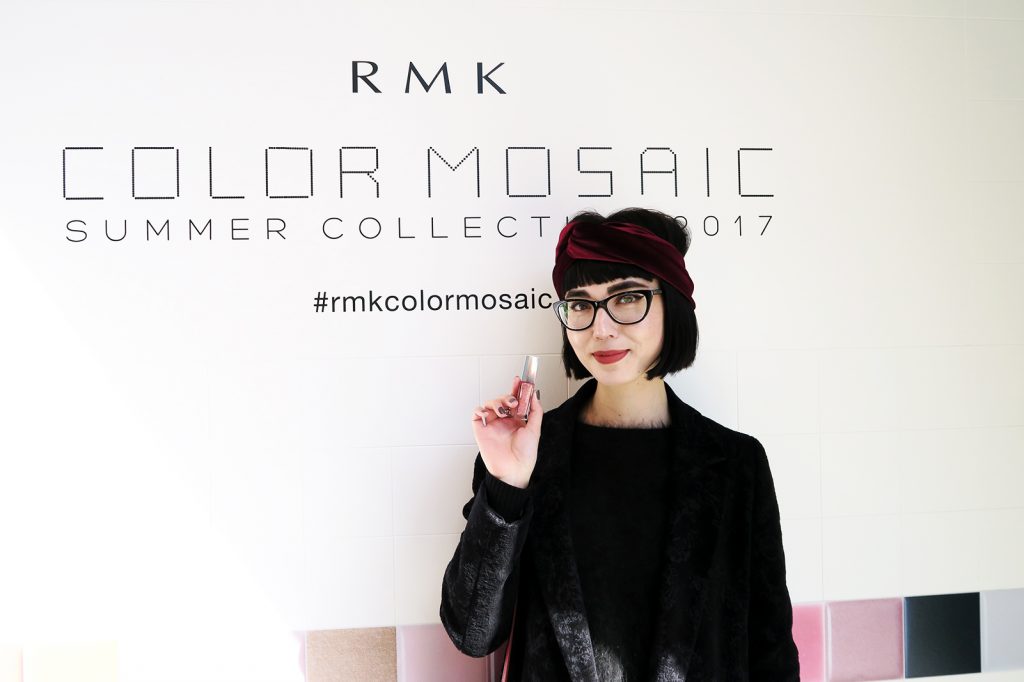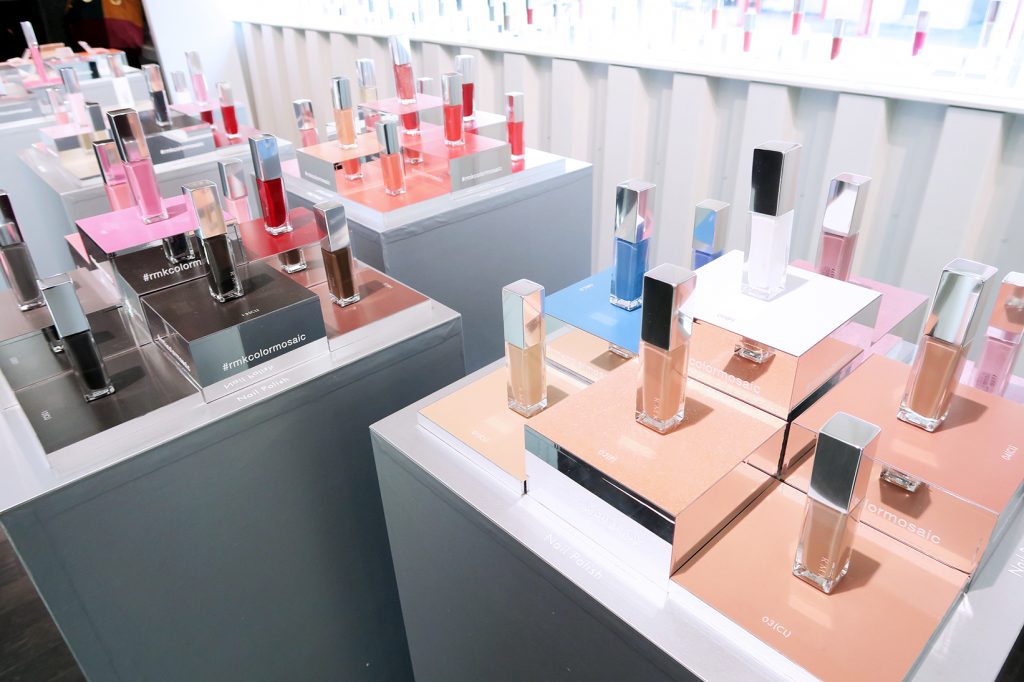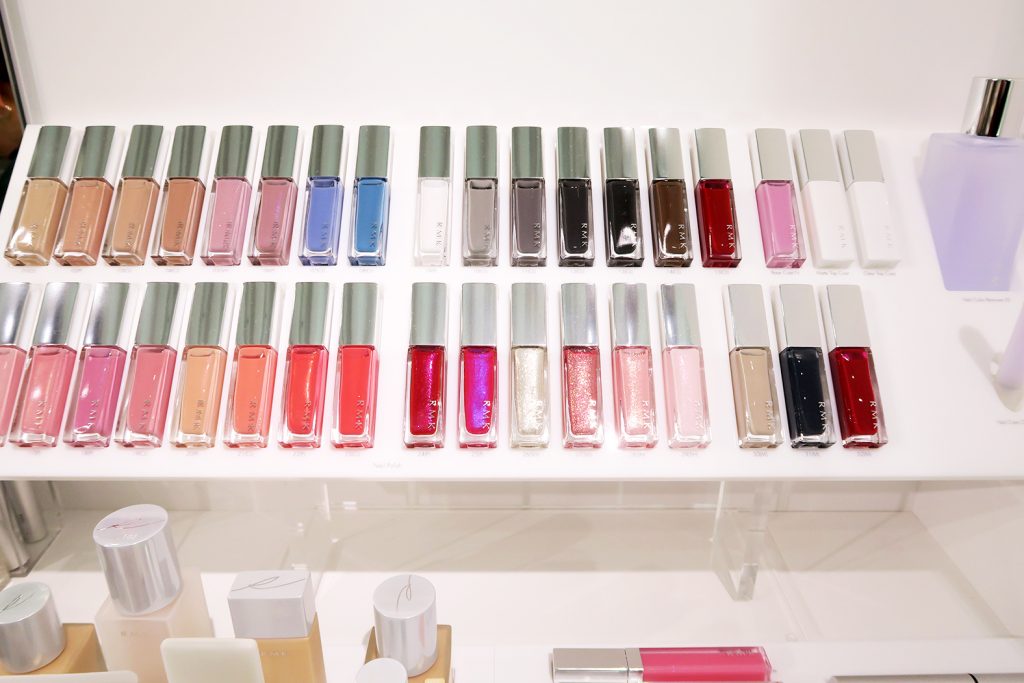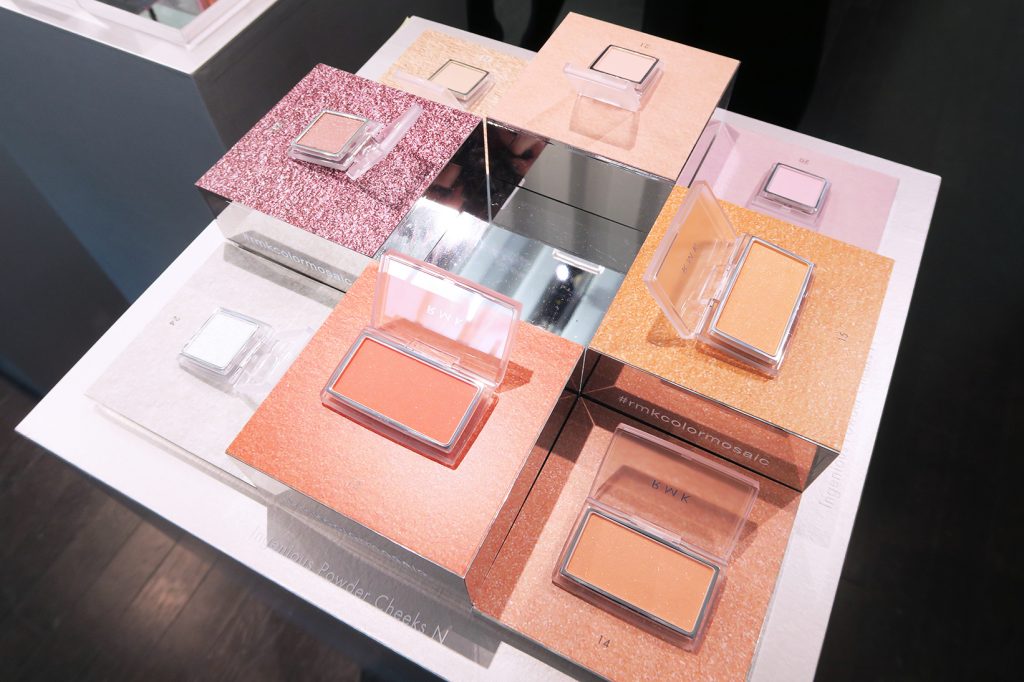 I was especially fascinated by their newest nail polish collection. You would imagine nail polish to be in small, square-shaped or cylinder-shaped bottles, but not RMK's. On the outside, they almost look like lip glosses but they are, in fact, bottles of nail polish! They introduced 32 new beautiful shades, along with a clear top coat and a matte top coat. I've tried their polishes before, and I noticed they were long lasting compared to other brands and didn't chip as quickly. And finally, RMK always has a great selection of blushes, ranging from pretty pinks to neutral beiges.
特に興味を持ったのがネイルポリッシュ。普通のネイルのボトルは四角か円型の形なのですが、今回のRMKのボトルはリップグロスと間違えてしまいそうな、ほっそりとした形のボトルなんです!32色、更にクリアトップコートとマットトップコートも同時に展開。以前もRMKのネイルポリッシュを使ったことがあるのですが、持ちが長く、発色が本当に綺麗です。最後に、チークのセレクションがいつもながら素敵です。可愛らしいピンクや、大人っぽいベージュまで幅広く揃っています。
I'm excited to try the products from their new collection, as the warmer spring and summer months are just around the corner. Which items from their summer collection interested you?
サマーコレクションの商品を使ってみるのが本当に楽しみです。気になる商品はありましたか?