It's surreal to think that it's already Christmas Eve, and that in just one more week it'll be 2018! The older I become, each year passes by more quickly than the previous one, and I'm pretty sure I'm not the only person who feels that way. And it's already that time of year for reflection and planning out goals for the upcoming year. Here are some things I learned and accomplished in 2017 that I hope to carry over to 2018.
メリークリスマス!あっという間にクリスマスイブ、そして残り1週間で2018年!年を重ねるたびに、一年一年がどんどん早く過ぎていく気がする。私だけではないと思いますが。年末ということは、この一年達成できたこと、反省点などを振り返る時期ですよね。なので、私の2017年を少し振り返ってみました。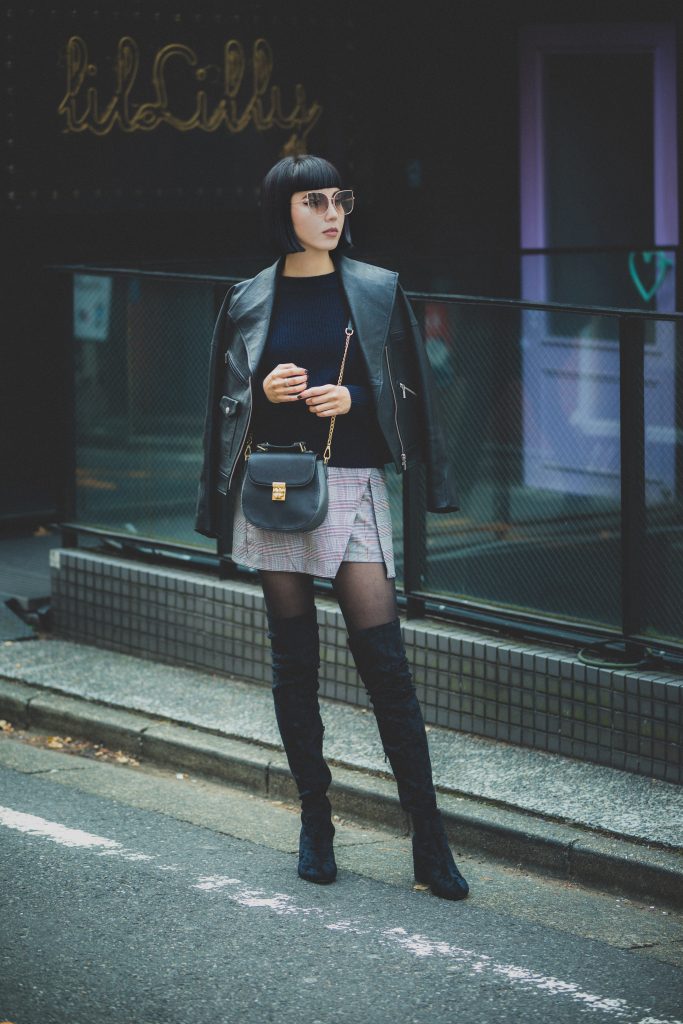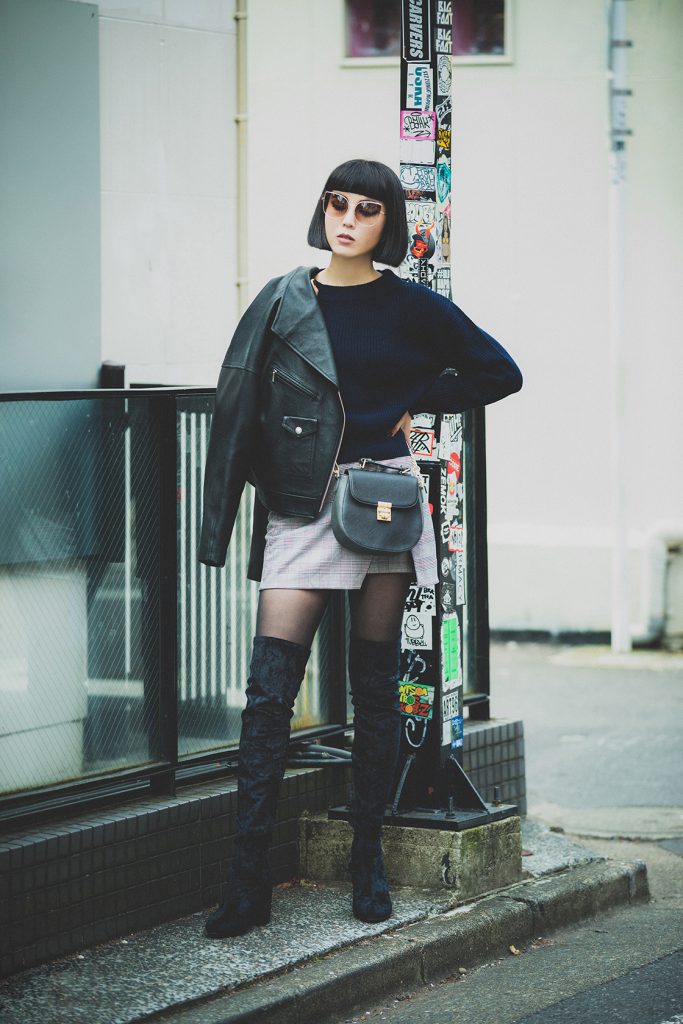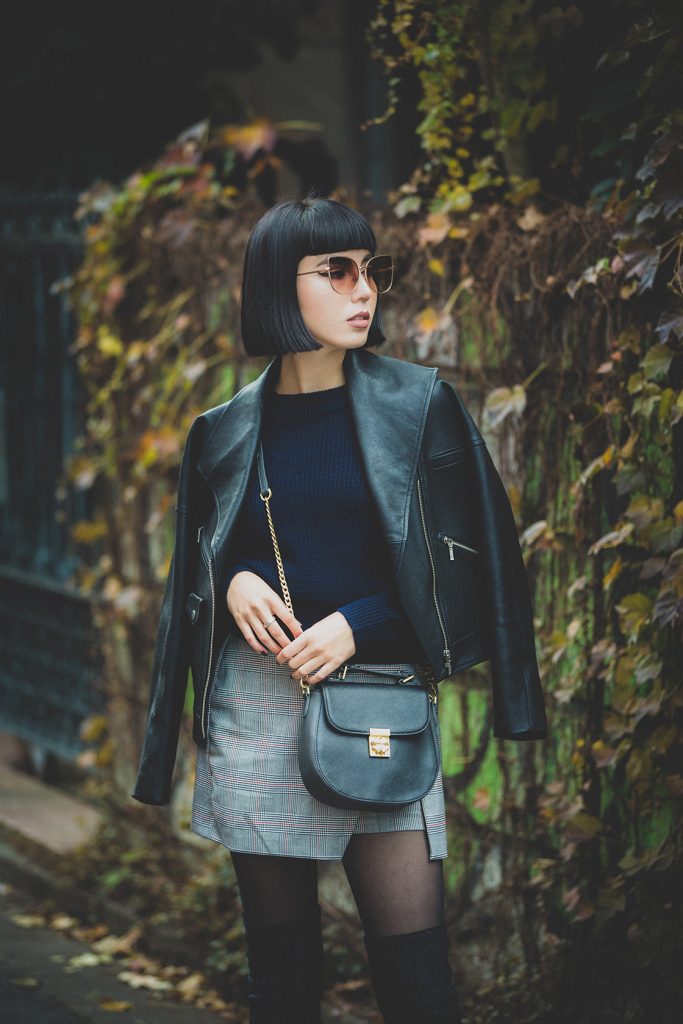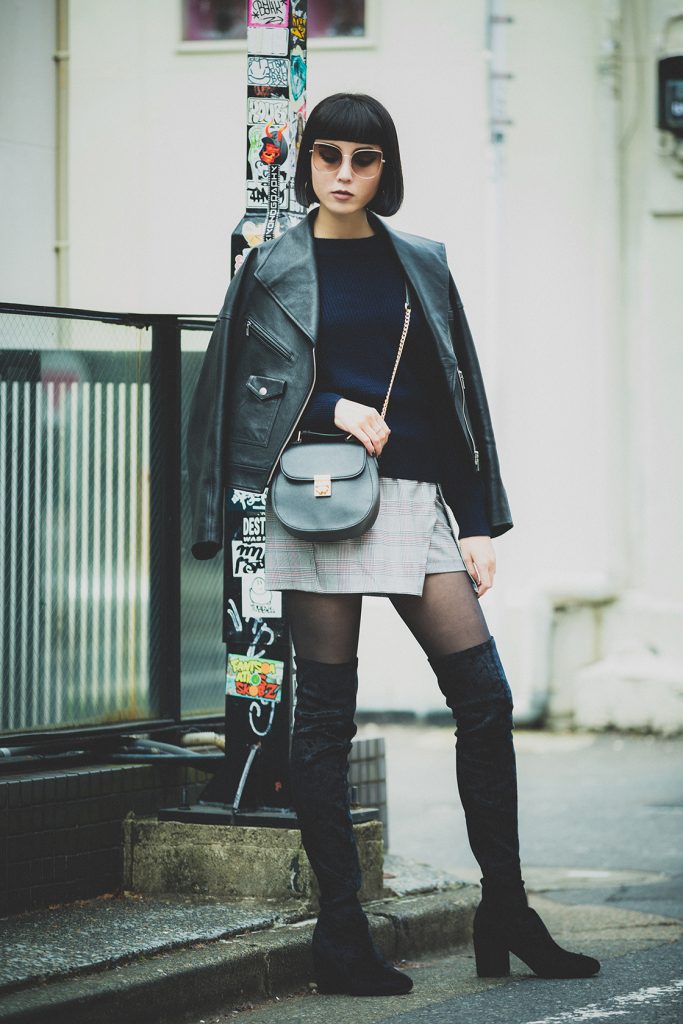 5 Points of Reflection
DJになってからまだ1年しか経っていないのですが、様々な現場でDJさせてもらっとことに感謝。I am extremely lucky that I've had DJ gigs throughout the year for different occasions at a variety of venues. I've learned so much at each of them and I know I've grown as a DJ this past year.
現場だけではなく、DJミックスを作るのに挑戦して、苦戦したけどDJするのはやっぱり楽しいと思えたこと。The last half of this year, I challenged myself in making DJ mixes, and it was a lot harder than I expected, but also very rewarding. I still have a lot of brushing up to do, but we all gotta start somewhere, right?
今年お世話になったブランドや企業とお仕事ができ、ブロガーとして成長できた1年でした。Every year, I have the opportunity to work with new brands, as well as working with brands I've worked with previously. I'm very thankful for all the collaborations and sponsorships I've had this year, so thank you!
海外進出の一年。ずっと行ってみたかった場所へ行くことができ、感謝。This year was a year of travel. I was able to visit 4 new countries and several new prefectures within Japan. I definitely plan to travel even more next year! I now understand how traveling can be so addicting, and also very eye-opening. Already wanderlusting.
そして、私の周りにいる沢山の方々の支えには、感謝しきれません。Last but not least, I'm always so grateful for the people in my life. I've made so many new friends and connections this year that are irreplaceable and have helped me both in my personal life and with my career. Thank you so much for the unconditional support! いつもありがとうございます!!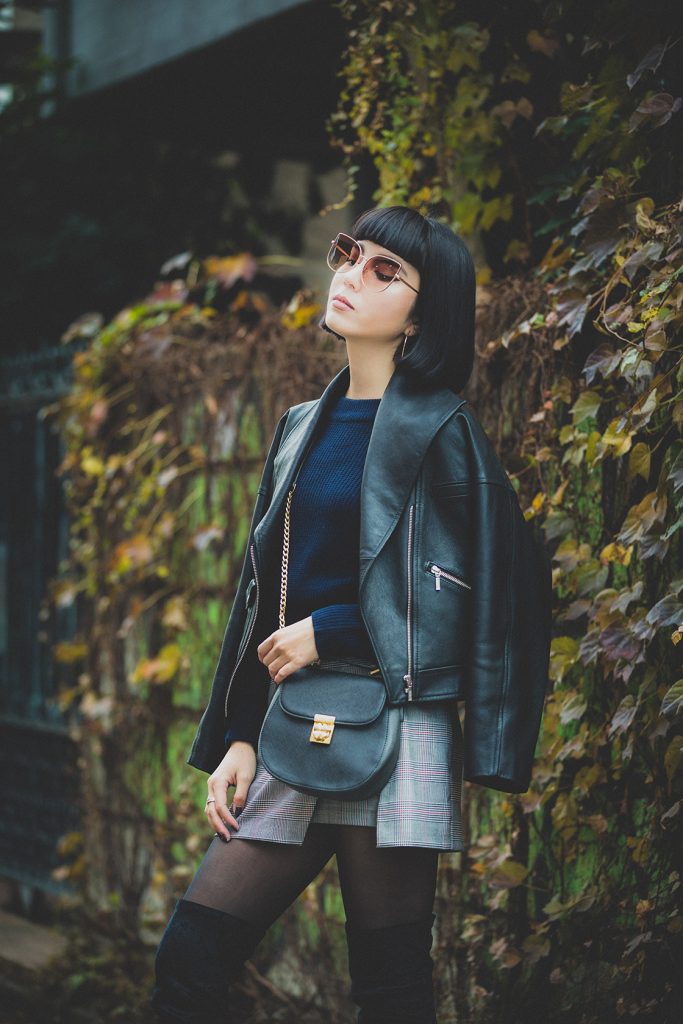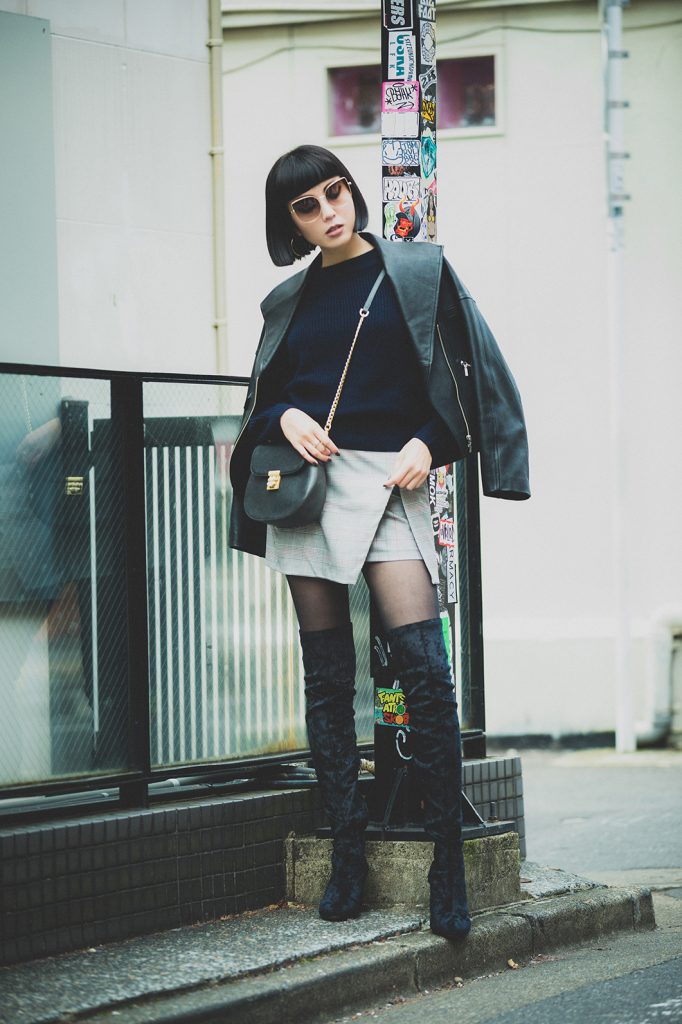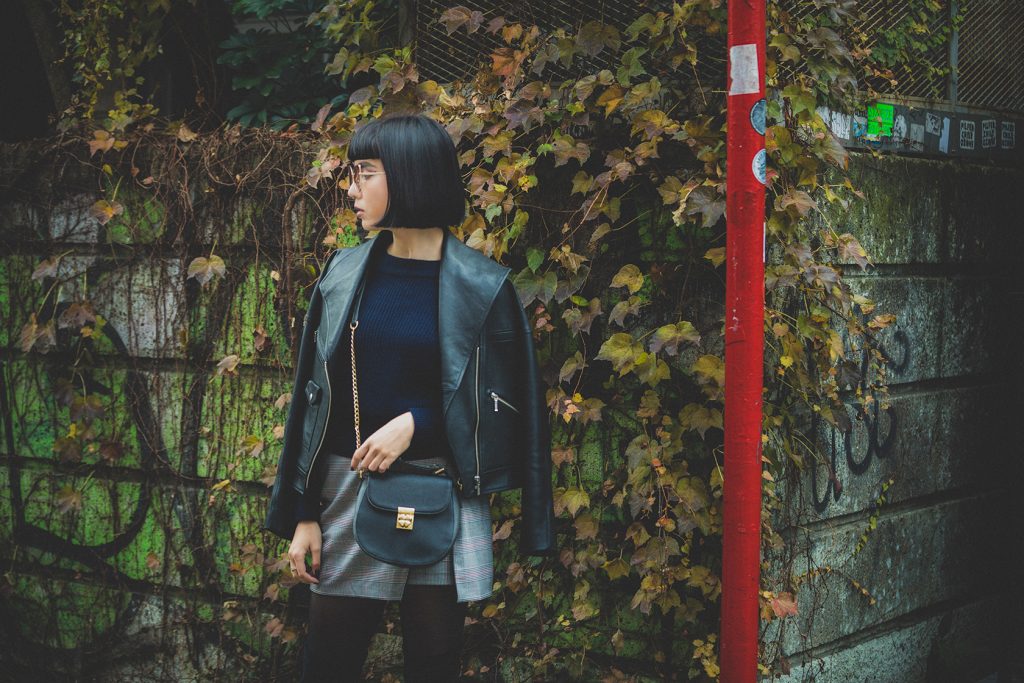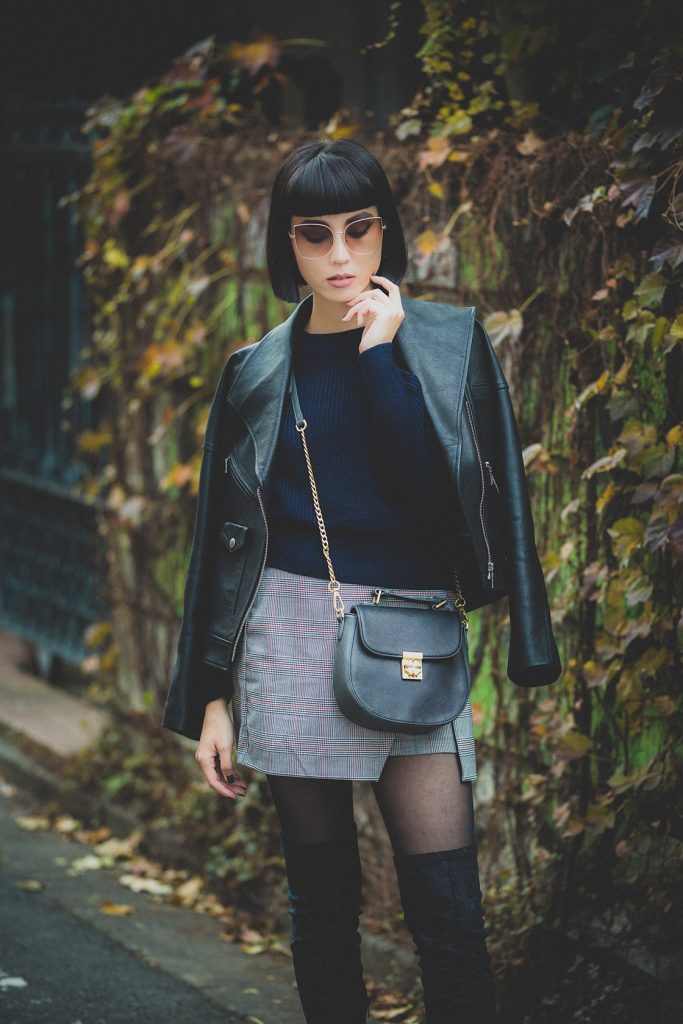 How was your 2017? Do you have any New Year's resolutions for 2018? Let me know in the comments!
GU sweater, Rim.Ark jacket (similar here), Bershka skirt, Public Desire boots (khaki), Folli Follie bag, zeroUV sunglasses
All photos by Fu Sheng Wang