Although I went on this said day trip to Mitsumine Shrine at the beginning of the month, I thought finishing up 2017 with a mini travel post would be appropriate. Read on to see more photos of Mitsumine Shrine, one of the most famous power spots in Japan located on the summit of Mt. Mitsumine in Chichibu, Saitama.
三峰神社はへ行ったのは実は1ヶ月前なんですけど、1日に行ったワンデイトリップの様子を2017年の締めくくり記事にぴったりかなと思いました。パワースポットとして知られている三峰神社の写真や、毎月1日にしか手に入らない白い氣お守りの写真も是非ご覧になって下さい。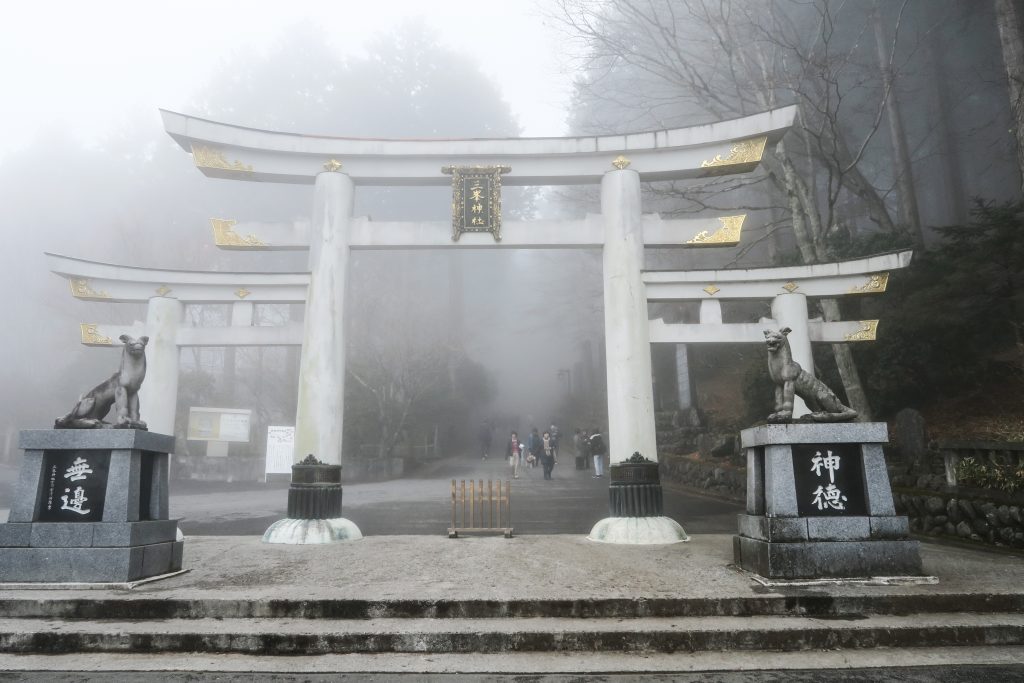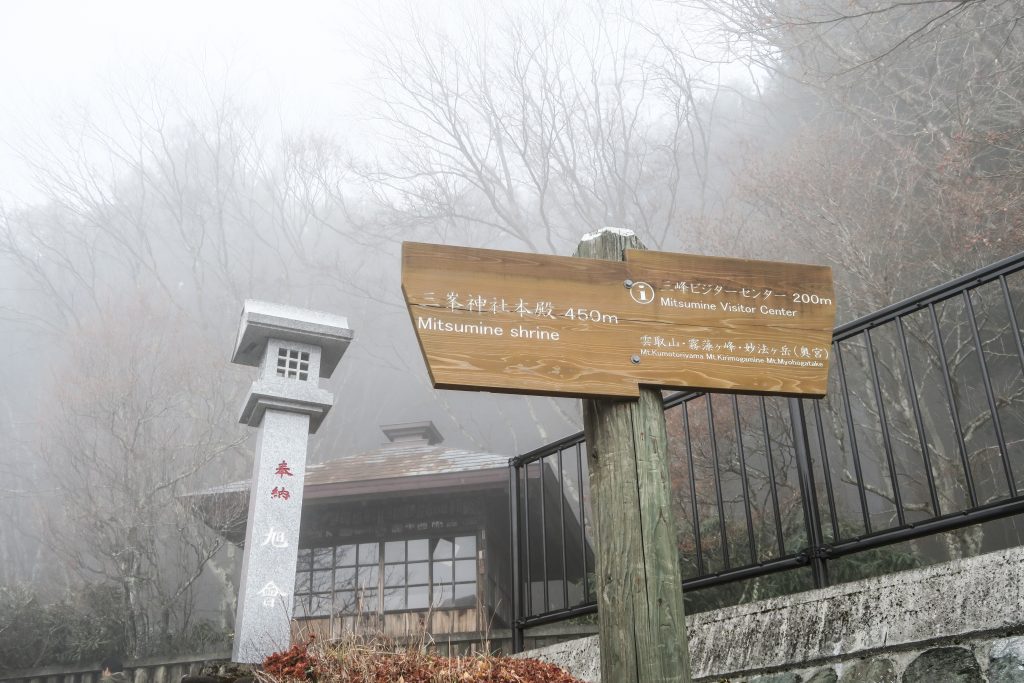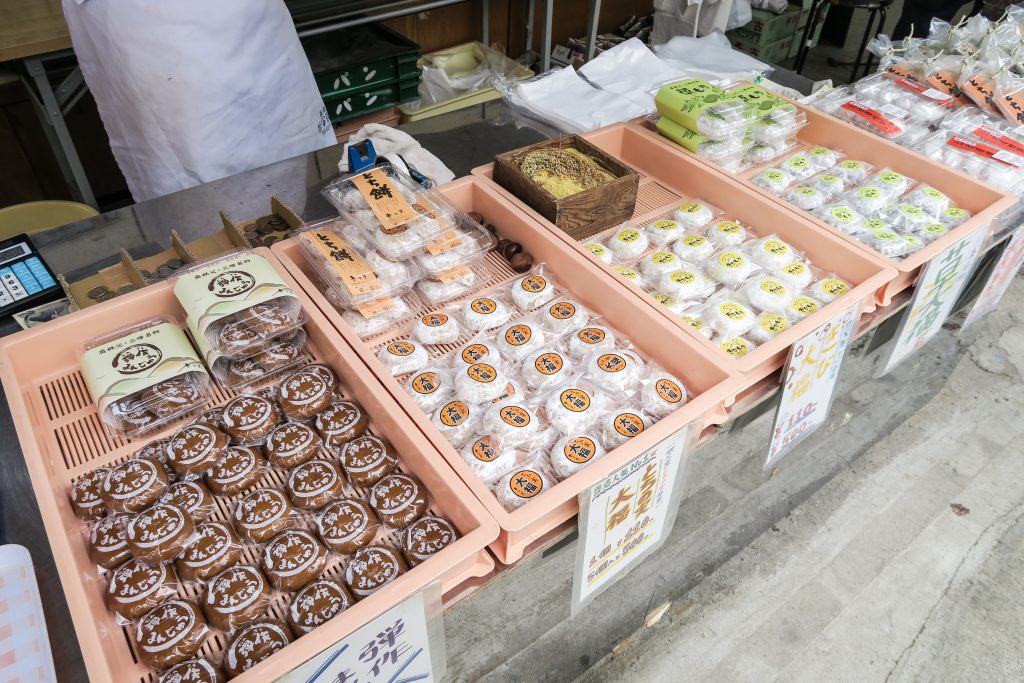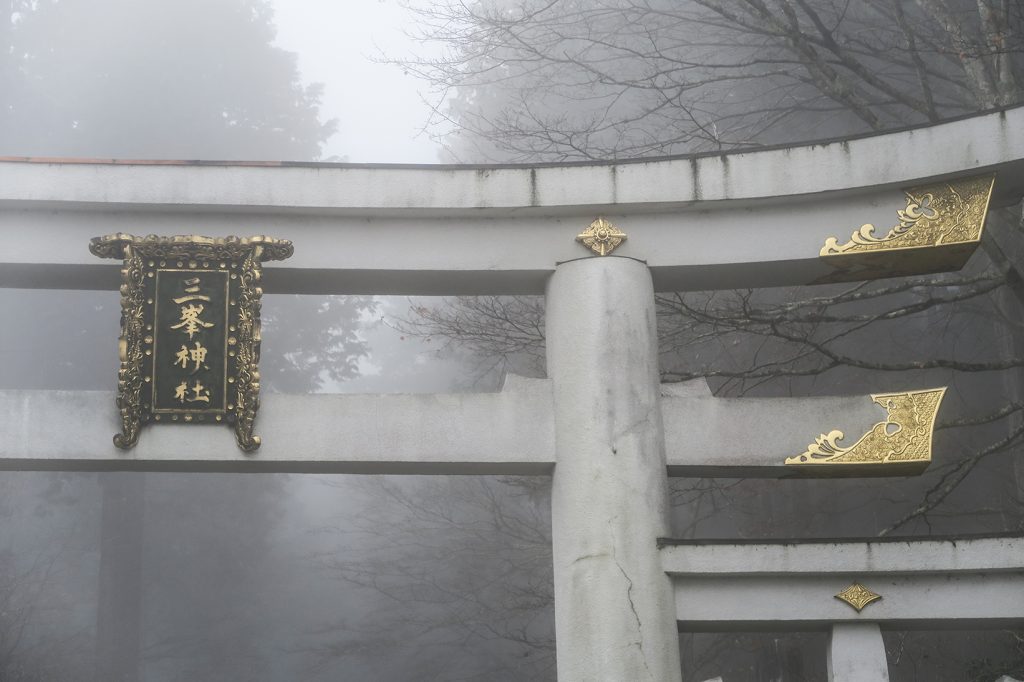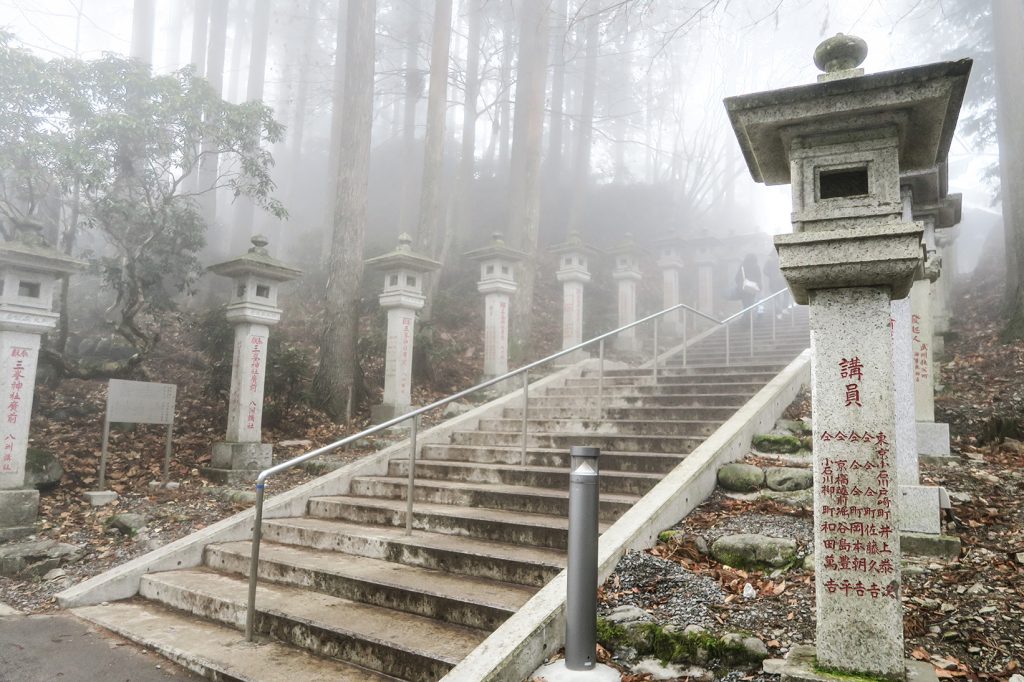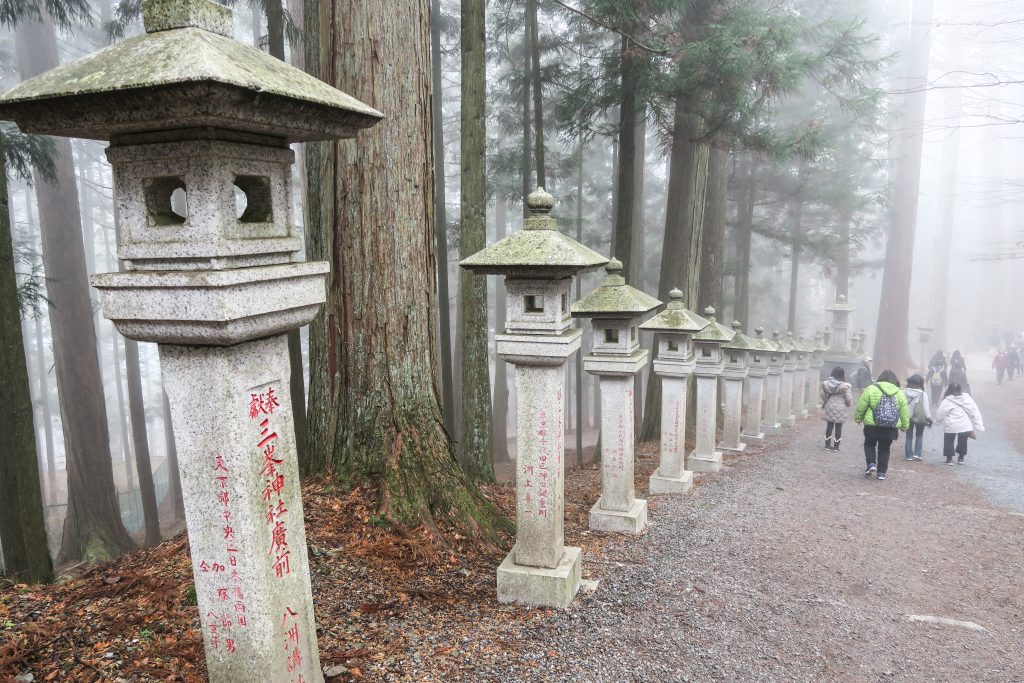 A mini girls' trip to the mountains
My friend Mika and I booked the bus tour for the first of December, and made our way to Mitsumine Shrine from Shinjuku Station at 7 A.M. The reason why it was important for us to go on the first of the month is because the shrine gives out special "Shiroi-ki-mamori," or white good luck charms that are only available every first of the month. We also wanted to do a much-needed girl's trip to a very sacred place in Japan that's not so easily accessible. After a 3 hour drive with a few stops and absolutely no traffic on the road (lucky us!), we reached the the summit of Mt. Mitsumine.
Mitsumine Shrine is located in densely forested area in the mountains, and let me tell you, it was the most peaceful place I've ever been too. There was absolutely no wind, and although it was very chilly, the air was absolutely still and beautifully crisp. Even the fog looked ethereal and mysterious and made for some great photography.
友達のミカちゃんと、新宿発のバスツアーで朝の7時に出発しました。もちろん、1日に行く理由はただひとつ。白い氣のお守りを手に入れること!そして、ずっと行こうとは言っていたものの、なかなか行けていなかったガールズトリップをするのにもちょうどいいタイミングでした。新宿から3時間ほどで、三峰山の頂上に到着。渋滞がまったくなかったのも本当にラッキーでした!
三峰神社は密林の中にあり、多分今まで訪れた場所の中で一番神秘的でした。風がまったくなく、もちろん冬並みの寒さでしたが、空気が澄んでいて、都内で感じるような肌寒い寒さではありませんでした。霧も凄くミステリアスで、ものすごく写真映えしていました。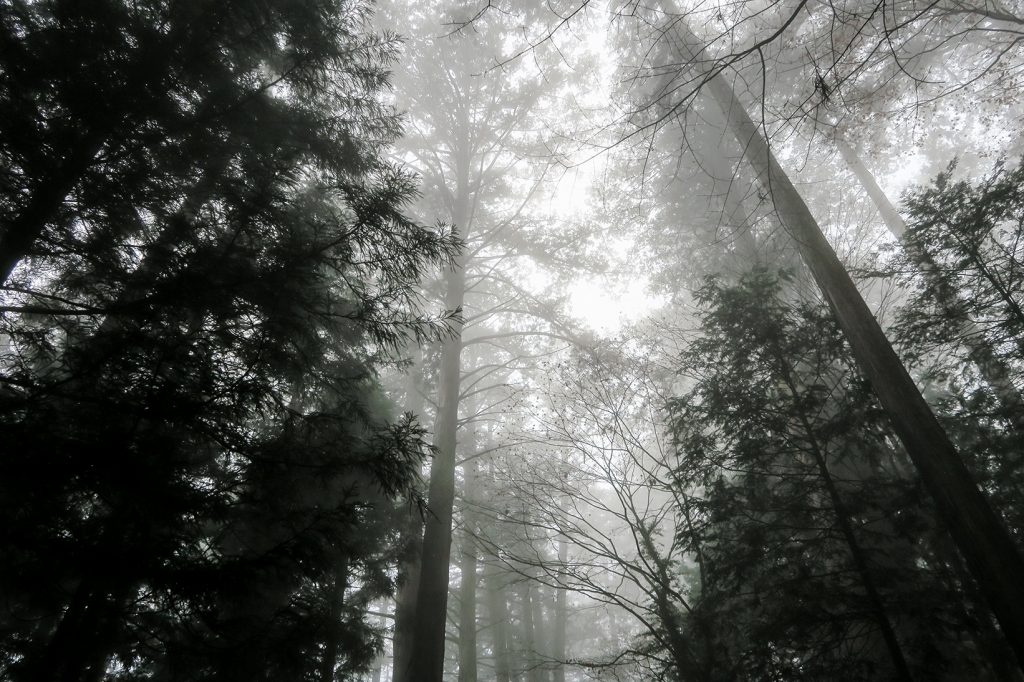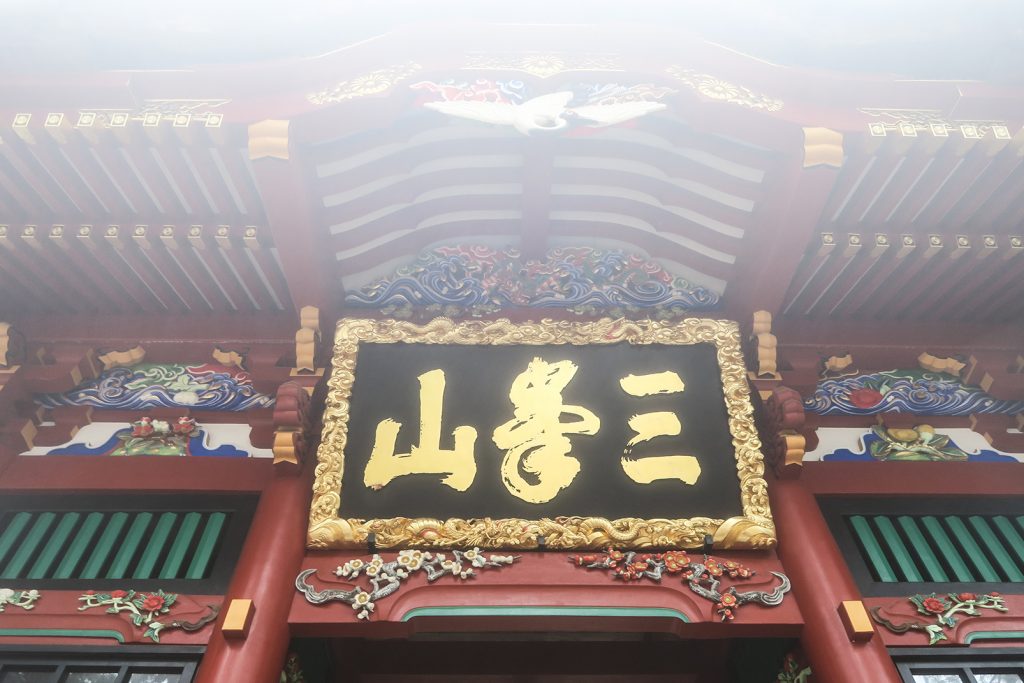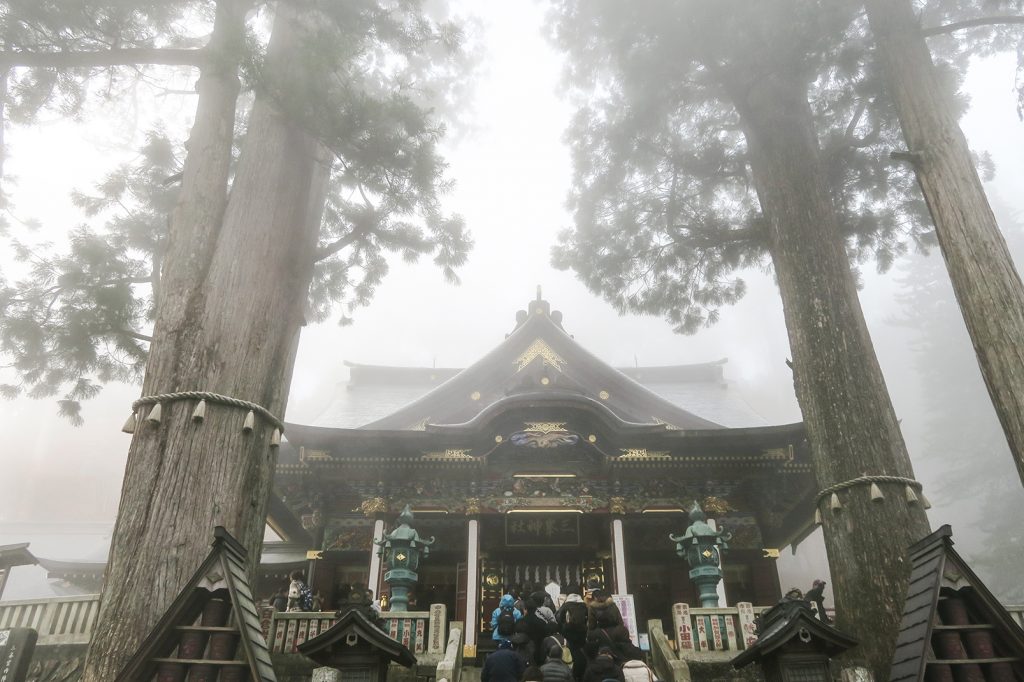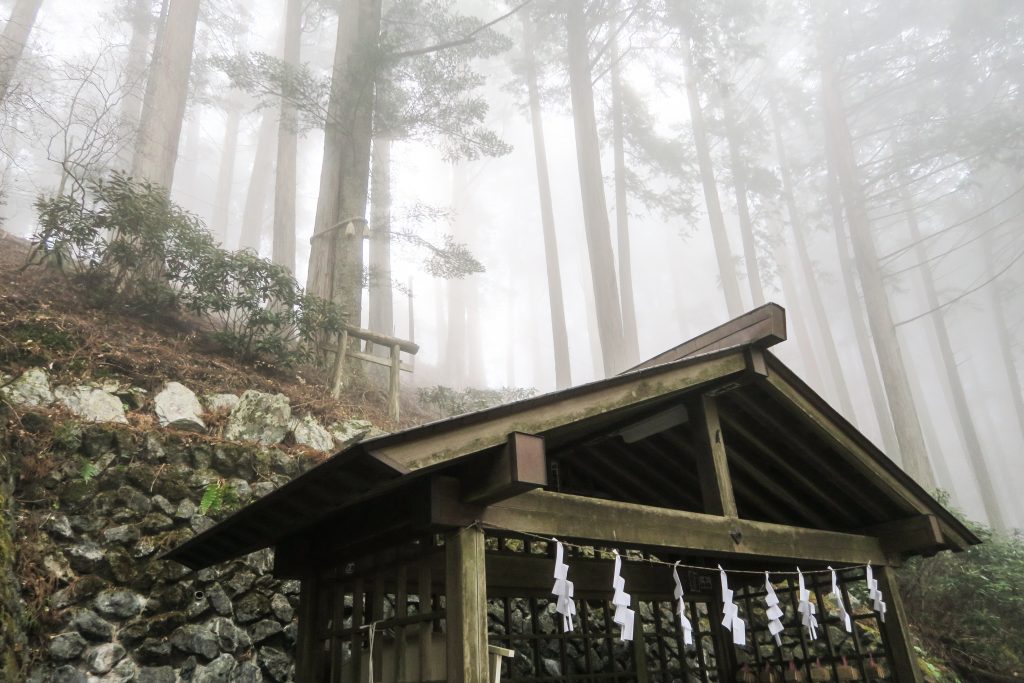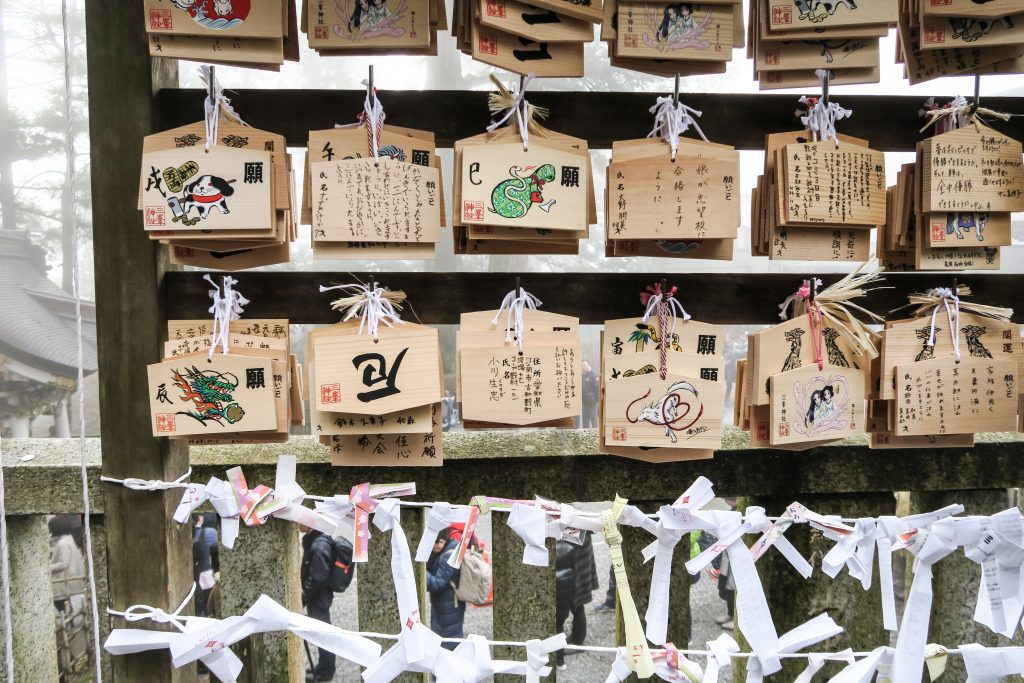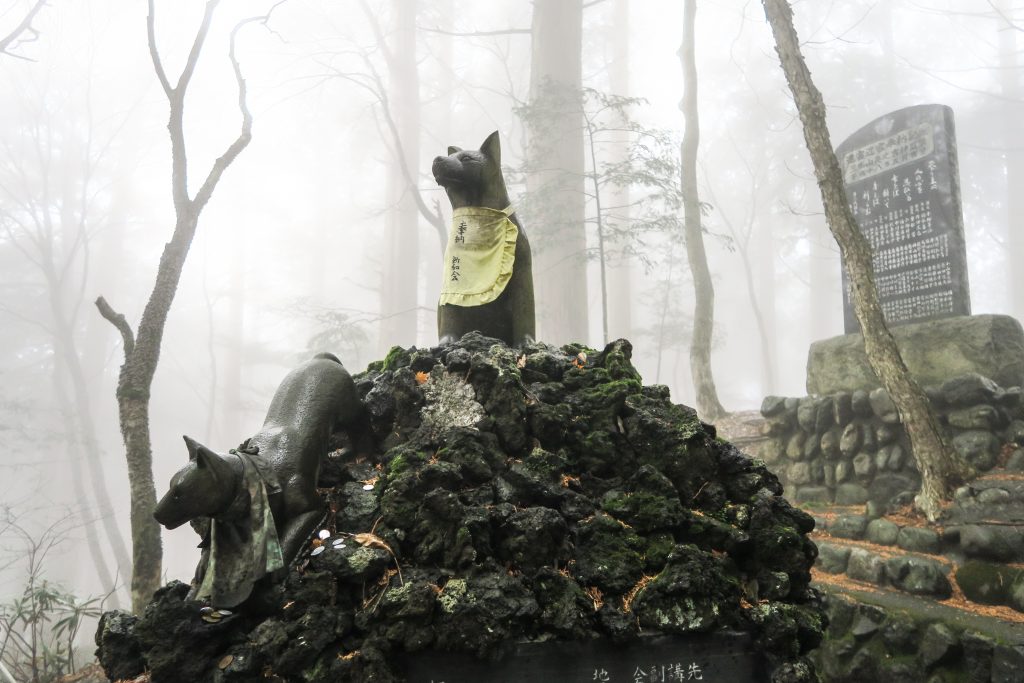 The special white good luck charm
Mitsumine Shrine is actually known for wolf worship, and apparently the wolves would relay messages to the gods of Mitsumine. It's interesting to note that the Japanese wolf has been extinct since the early 20th century. Also, the shrine is famous for the Enmusubi trees, two pines grown against each other  that are said to bring good luck and fortune to those looking for a good math. After making our rounds to the various prayer spots at the shrine, we proceeded to get the white good luck charms, which were handmade to perfection. I've never seen such a pretty wooden box! We also enjoyed some of the local foods there at the dining area located at the entrance of the shrine.
三峰神社は狼を礼拝することで知られているらしく、狼のご眷属が多くありました。縁結びの木もあり、時間は限られてはいましたが、神社の敷地内を結構廻ることができました。もちろん、白い氣のお守りも無事ゲットしました!全て手作りの木の箱とお守り、すごく綺麗でした。最後に、神社の入り口付近にある食堂で出汁の利いた美味しいコンニャクや榎スープで体を温めました。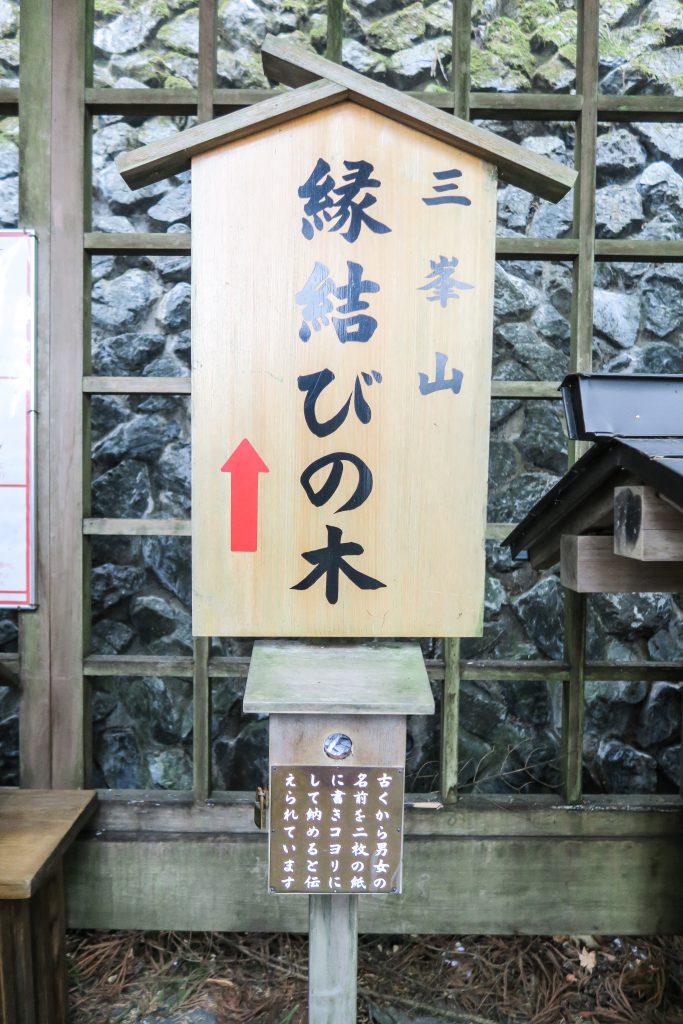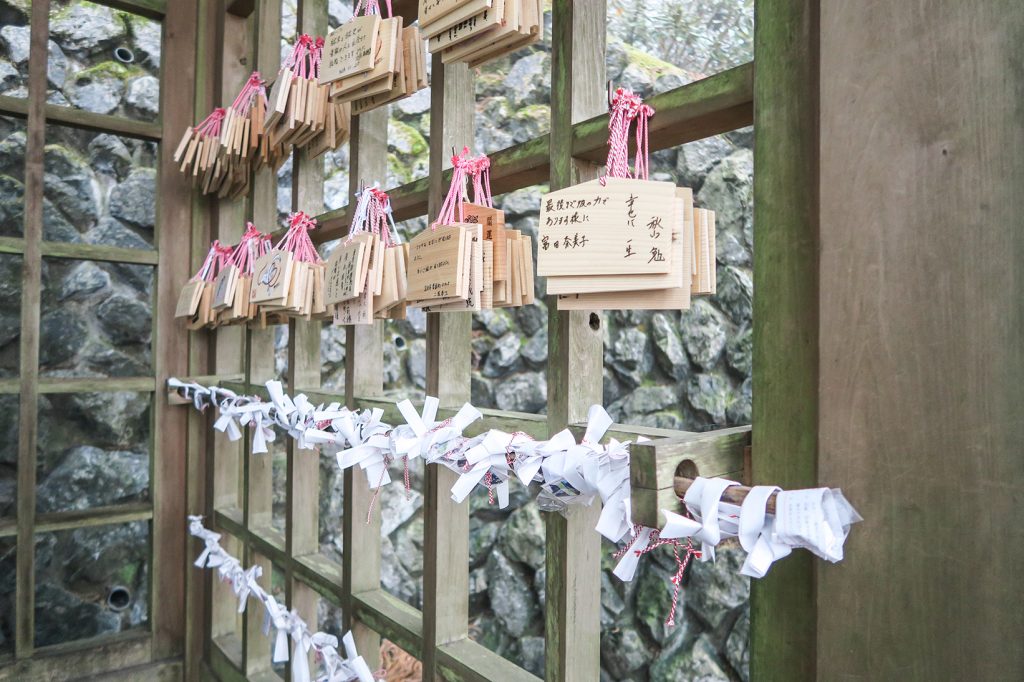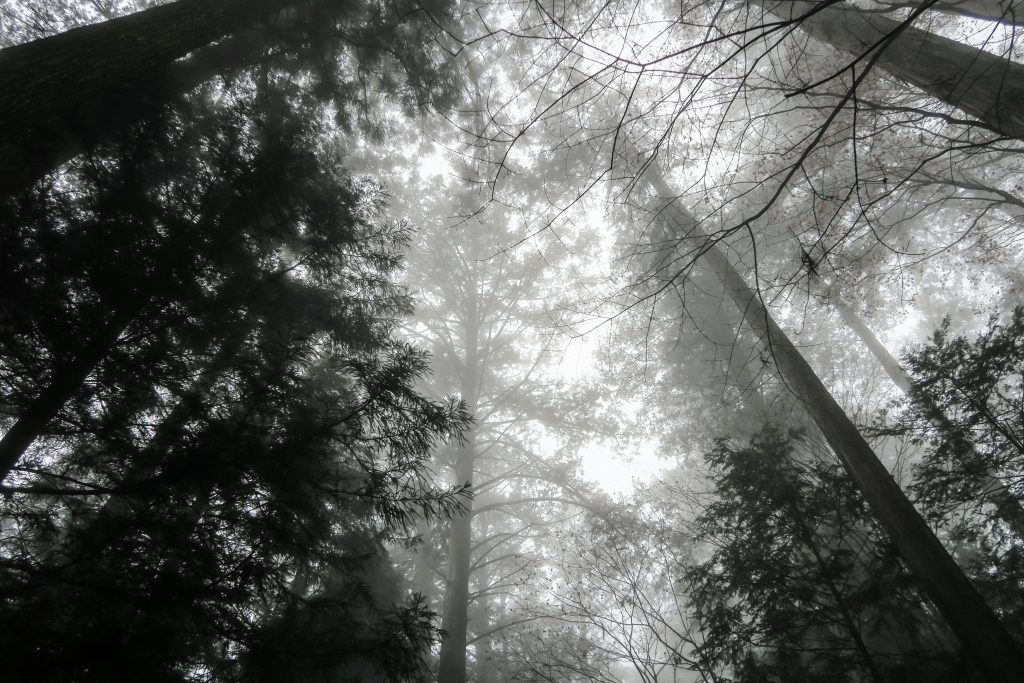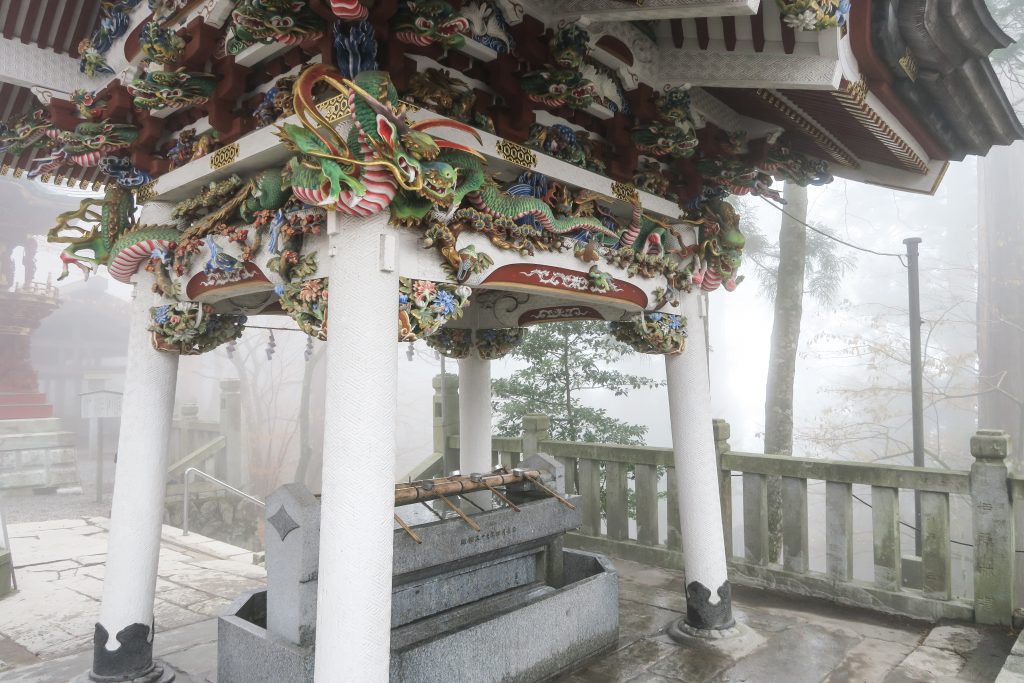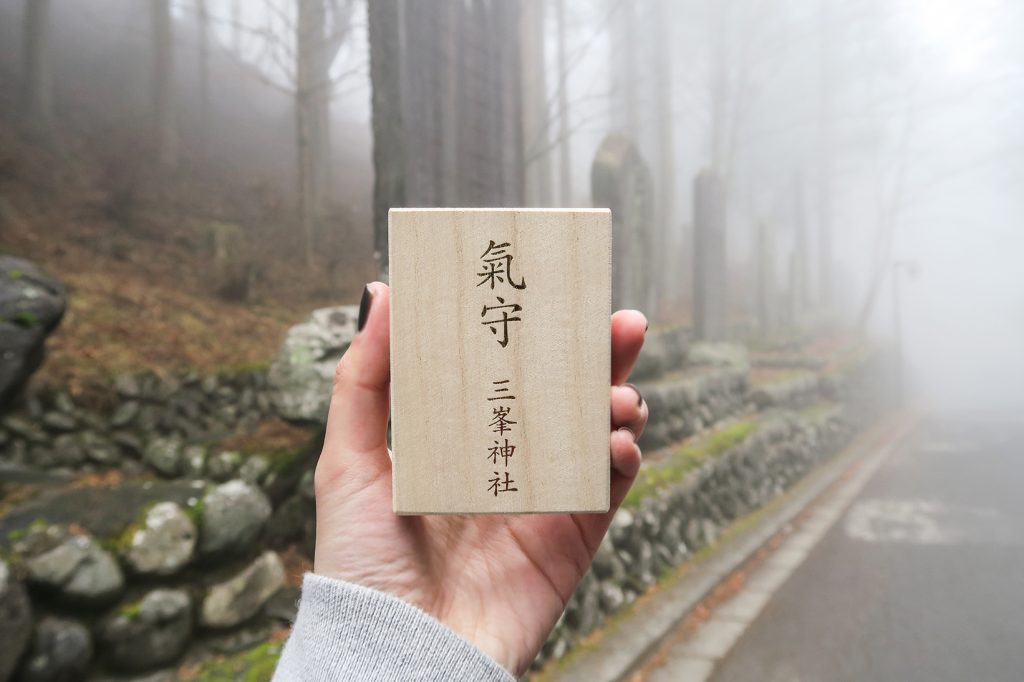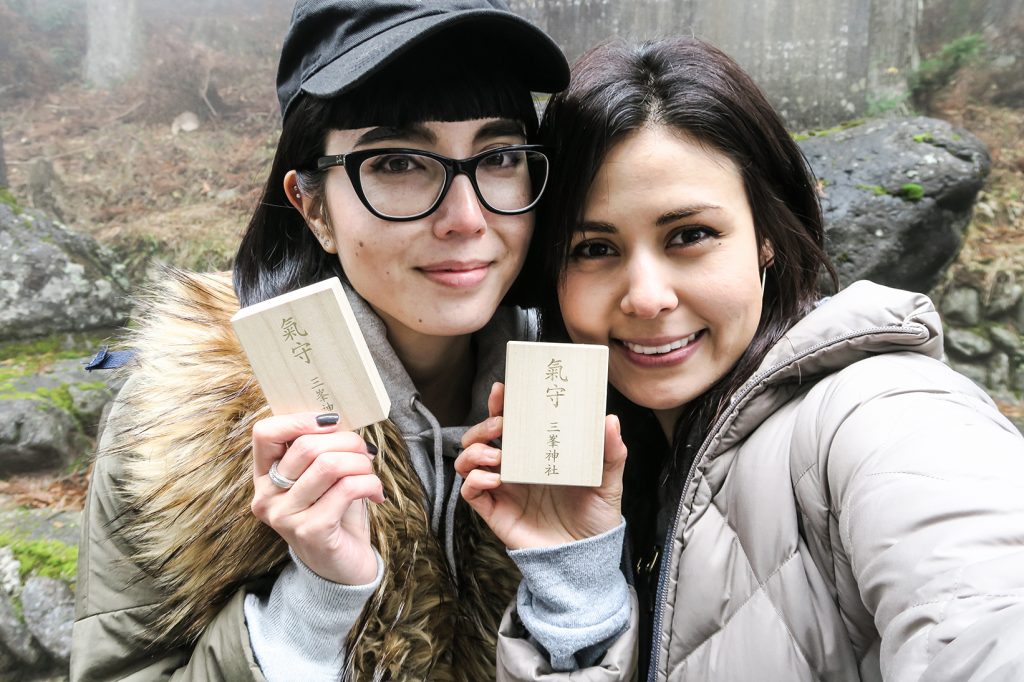 Hoping this trip will help the both of us achieve our dreams and goals for 2018! Many thanks to all of you who have supported my blog this year and have an amazing New Year! See you all next year!
今回三峰神社へ行ったことによって、来年も更に充実した一年になりますように!今年も私とこのブログをサポートして頂いて、本当にありがとうございました!来年もどうぞ宜しくお願い致します。See you next year!