Paris is known for their countless boutique hotels, each one unique in their own way. During my Paris trip, I stayed at 3 different boutique hotels, and I must say the Hotel Noir was my favorite. Set in the 17th district of Paris and only a 10-15 minute walk from the Arc de Triomphe and the Champs-Elysées, it is conveniently located and has easy access to several metro stations. And also with the friendly and helpful staff members and the chic aesthetic of the lobby and hotel room, I had the most comfortable stay there and felt completely at home.
最もお洒落な街と知られているパリでは、数多くのブティックホテルを利用することができます。どれもテーマが違って、ユニークでスタイリッシュなのが特徴。パリでは、3つのブティックホテルに泊まった中、ホテル・ノワールが一番のお気に入りでした。パリ17区に位置されてるこのホテルは、エトワール凱旋門とシャンゼリゼから徒歩10−15分なので、とても便利でメトロ駅からも近いです。フレンドリーで気遣いの良いスタッフさん、そしてお洒落で居心地の良いお部屋全てを含め、とてもアットホームな感覚で泊まることができました。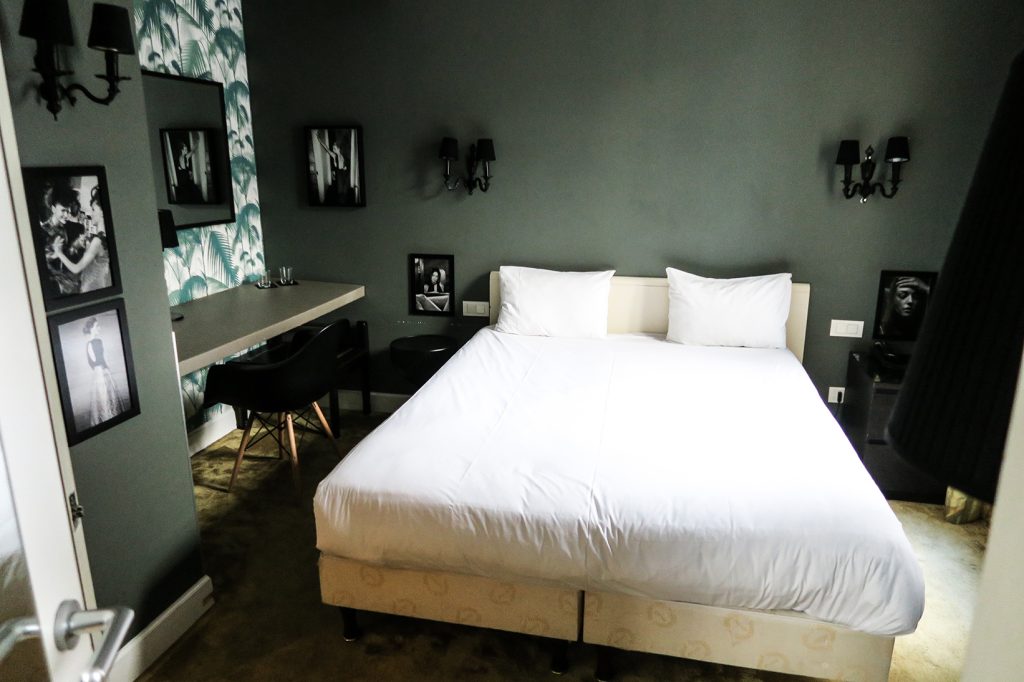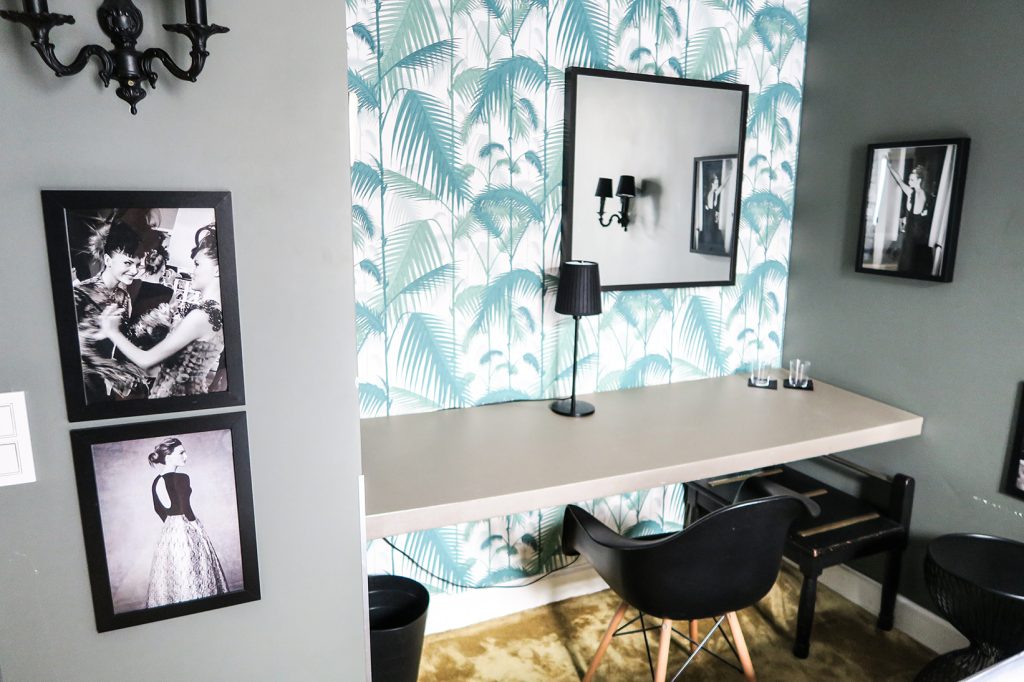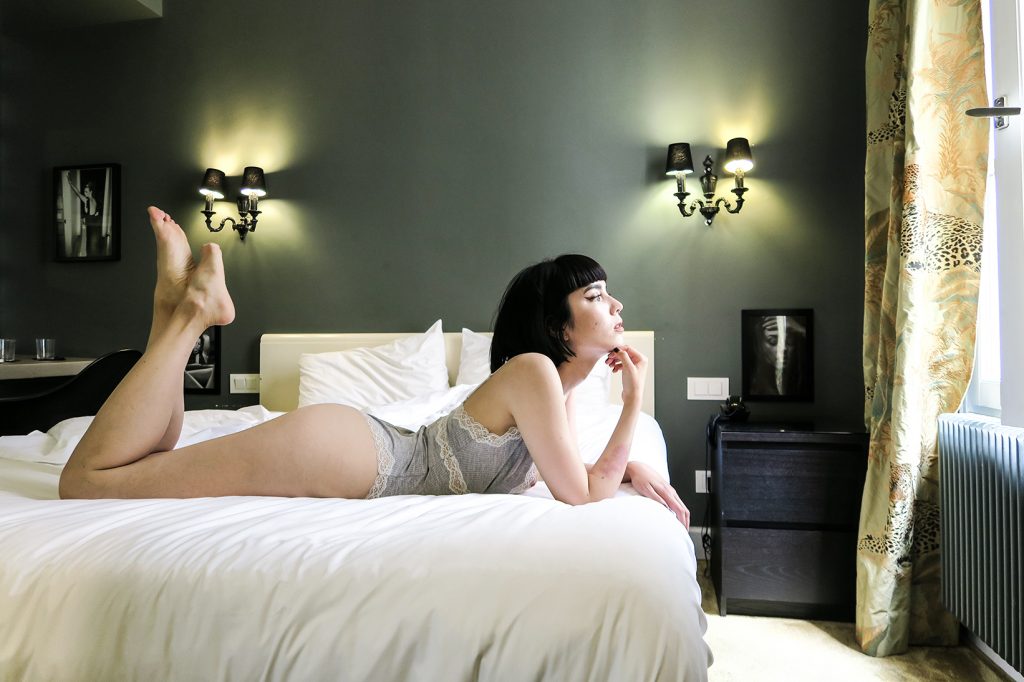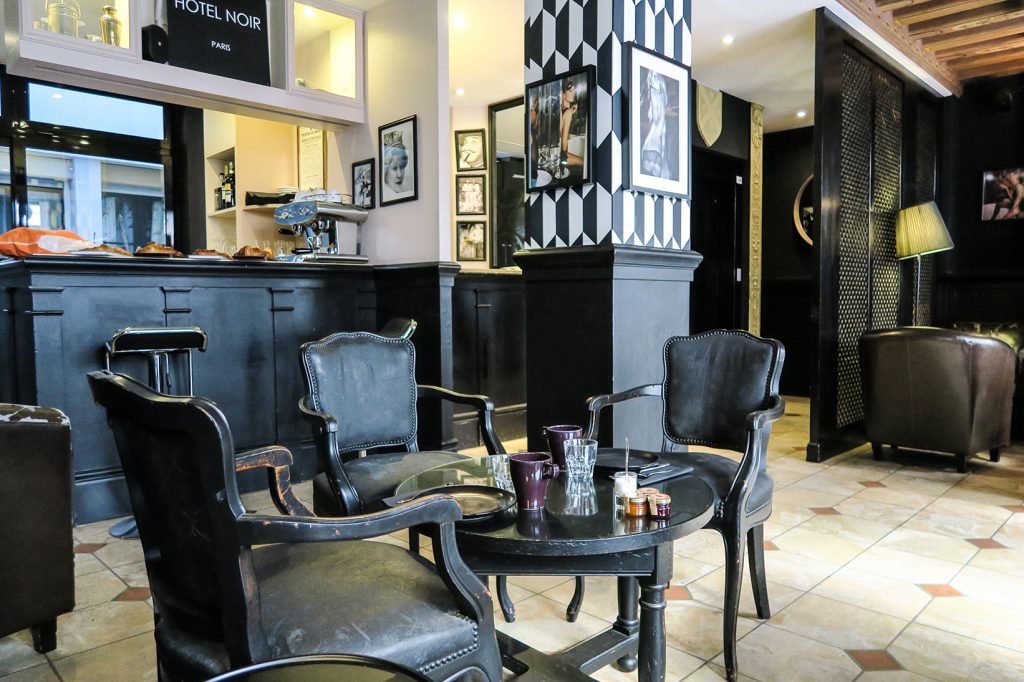 The first thing I noticed when I stepped into my room was how retro-chic the interior decor was. It's not very often you encounter hotel rooms with dark-colored walls and furniture and an abundance of black-and-white photographs decorated all along the walls. Even the bedside lamps and the jaguar-printed curtains had an antique feeling, giving the room a moody atmosphere at night. I loved how I had plenty of desk space for when I had to work in the evenings, and a comfortable, spacious bed with crisp sheets. Breakfast was about 9 Euros per morning, with all-you-can-eat bread, coffee and juice in the sitting area near the front desk. The tables, chairs and sofas all had an antique feel to them, worn in in all the right places. This is exactly how imagined Paris to be like, especially after watching French films.
私が泊まったお部屋の第一印象は、レトロシックなインテリアが魅力的なところでした。普段泊まるホテルはいつも明るい印象なので、このように暗い色の壁や家具が置かれている部屋は初めてでした。壁に飾られていた沢山のモノクロ写真も何ともお洒落で、レトロ感満載でした。デスクスペースもまんべんなくあってベッドも広く、1人様の部屋には十分のスペースでした。ブレクファーストは毎朝9ユーロぐらいで、食べ放題のパン、コーヒーとジュースを楽しむことができます。ホテルのフロントのアンティークソファーやテーブルがブレクファーストでも使われるので、落ち着いたムーディーな雰囲気を好む人にはお勧めです。パリはこういう感じの場所なのかなと、ずっと想像していたぐらい私の中では当てはまりました。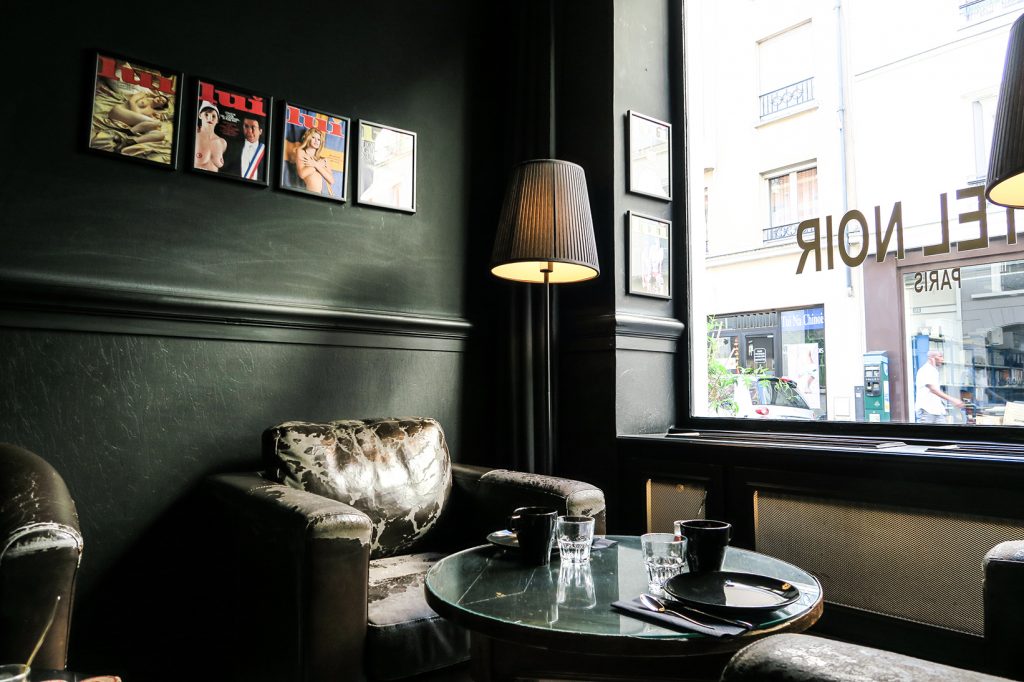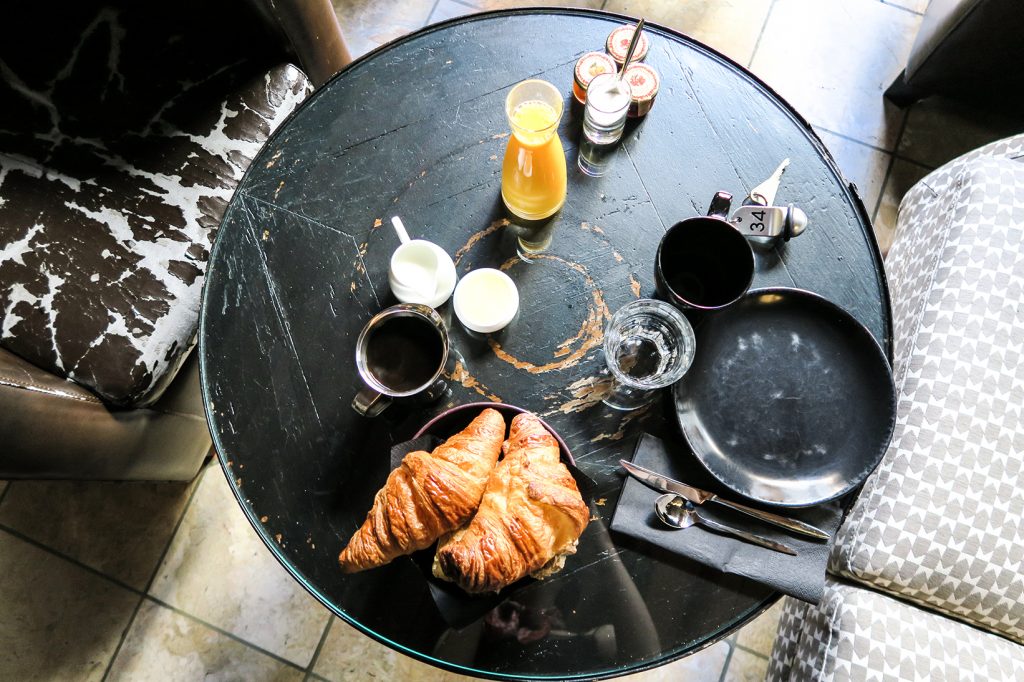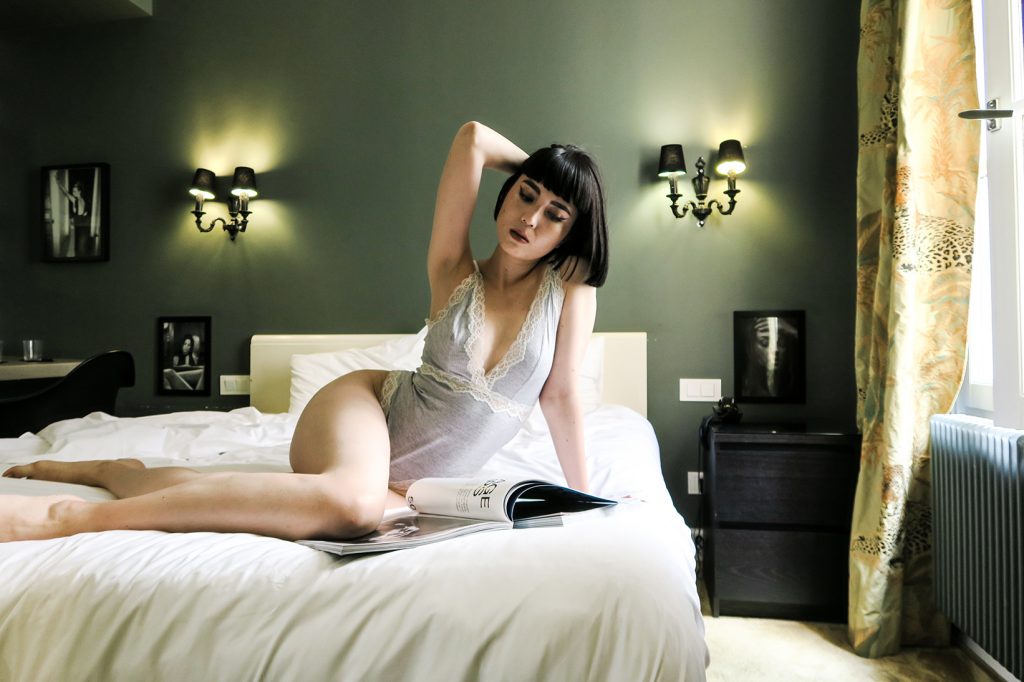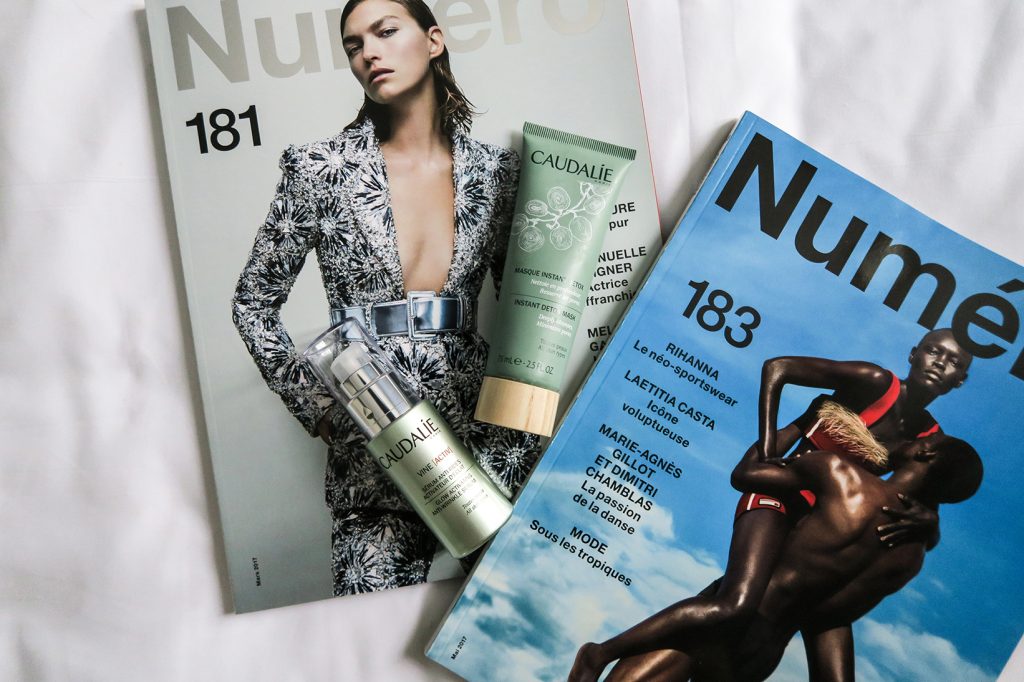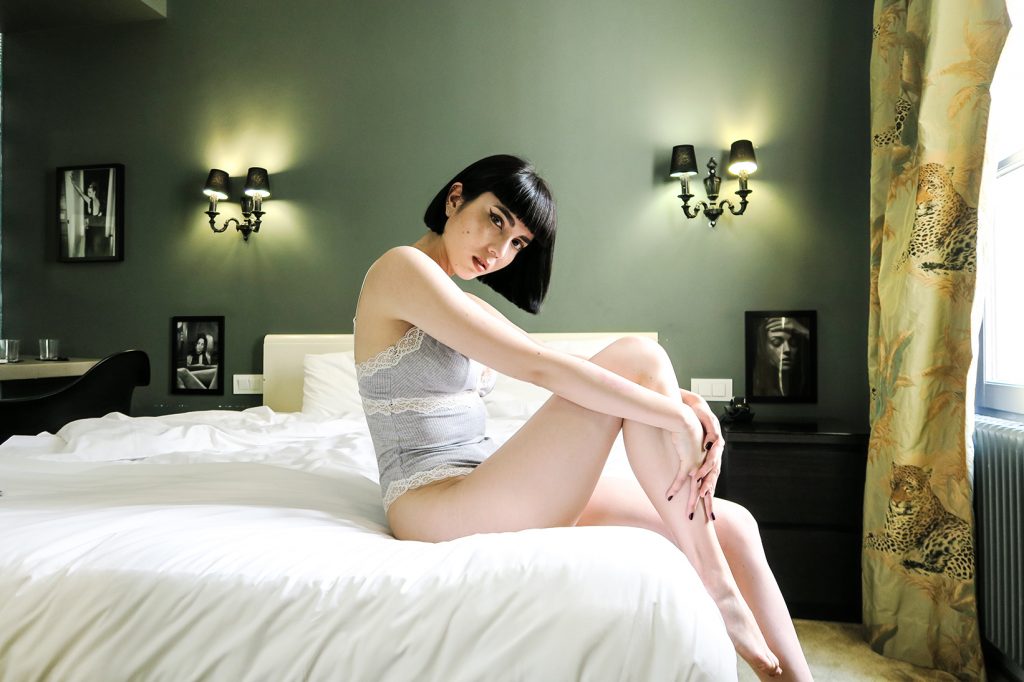 While the price per night was already affordable, they also had complimentary magazines for guests which I took home as a souvenir. They also provided laundry service for 10 euros, which was helpful for a tourist like me who was busy sightseeing every day. But I think the one thing I really appreciated from the staff was when they helped book me my next hotel, since they didn't have any more openings for the last 2 nights of my stay in Paris. The receptionist was kind enough to call nearby hotels to see if they had openings, and when she did find one, she offered to make the reservation for me on the phone. Gestures like these are what stand out, and make an ordinary hotel experience much more special. I know I'll be staying here again when I'm in Paris next.
一泊の値段はお手頃な上、自由にお持ち帰り出来る無料の雑誌が置いてあったのもプラス。10ユーロでランドリーサービスも用意されていて、毎日外出するゲストには便利です。私の中で一番印象に残ったのは、ホテル・ノワールのレセプションスタッフに次のホテルの予約をとっていただいたこと。ホテル・ノワールであともう2泊泊まりたかったのですが、空室がなかったので、近くのホテルのブッキングを進めて行ってくれたのです。私が海外旅行でパリに来ているのを知っていて、わざわざそこまでしてくれたこと本当に感謝!次パリに来る時は、必ずホテル・ノワールに泊まると決めています。
For more on Hotel Noir, visit their website here.