Have you ever heard someone say that Paris is the "city of romance?" While lovey-dovey romance wasn't in the air for me, I did enjoy the beautiful scenery of Paris and the romantic French language all around me as I toured the city. One thing I noticed during my travels is that I really dress to fit my destination. When I was in Thailand, I wore bright colors and tropical prints; for Paris I made sure I packed outfits that were "Parisian chic," outfits that would fit the overall atmosphere of this city of romance.
パリは「愛の街」という表現を聞いたことはありますか?一人旅をしていても、東京では見れないようなロマンティックな街並をぶらりと散歩したり、ショップの店員さんやメトロのアナウンスなどで美しく響くフランス語を聞いているだけで、「ロマンス」を味わうことができました。最近旅をして思ったのが、旅先に合わせた洋服を準備してること。タイへ行った時はトロピカルプリントや夏らしい明るい色合いの服を多く持っていきました。そしてパリへ、なるべく街の風景に合うようなパリジェンヌ・シックをイメージした洋服を選びました。どれだけその街に馴染めるか、身に付ける洋服で変わるし、旅行中の気分もワンランク上がる気がします。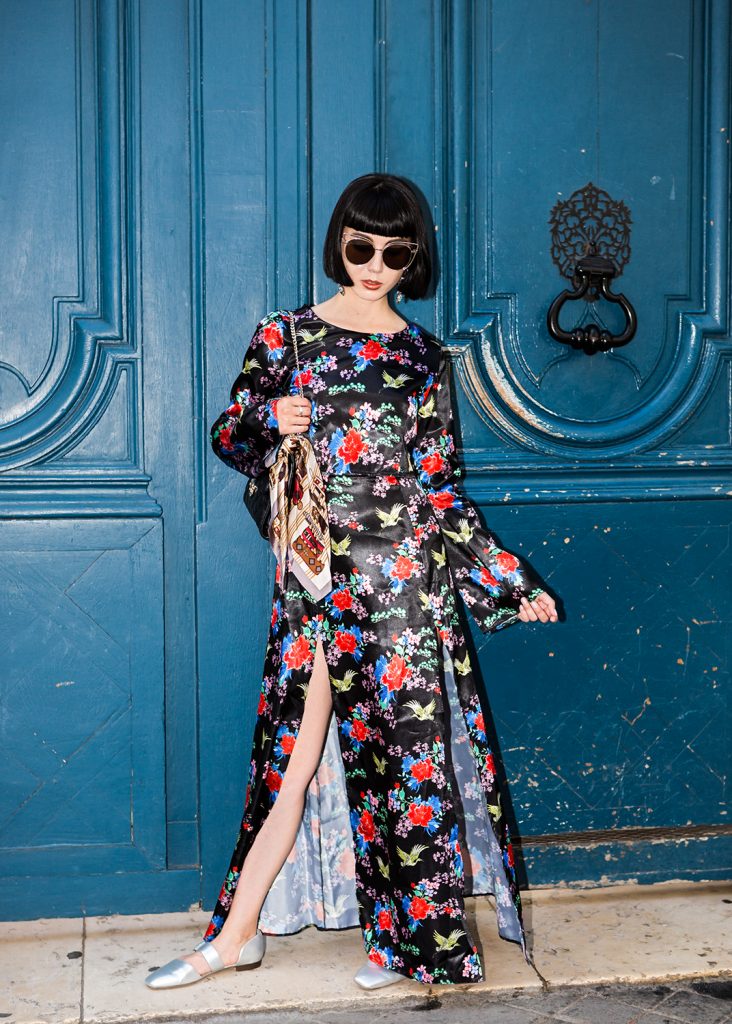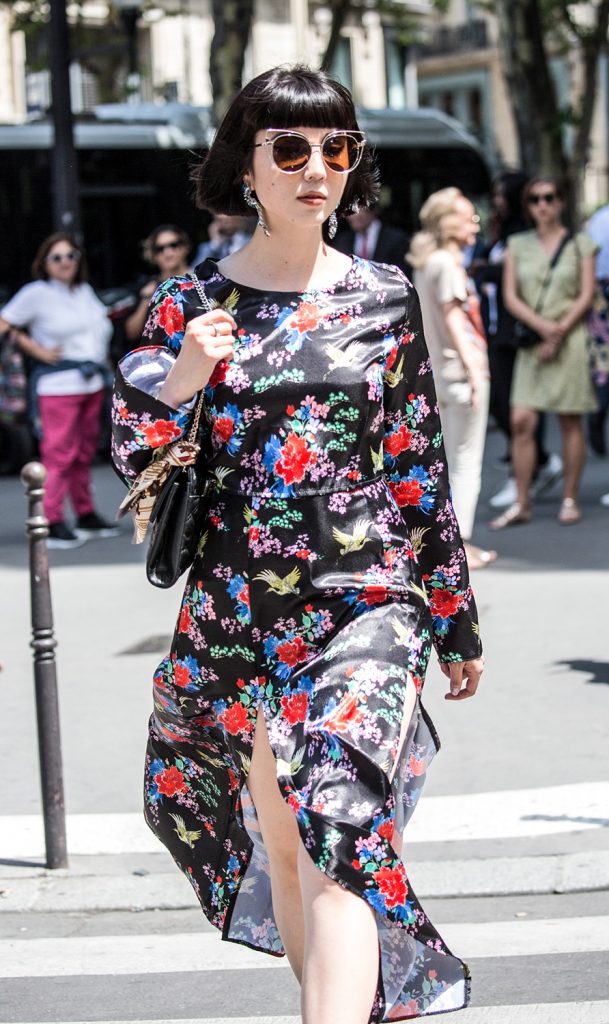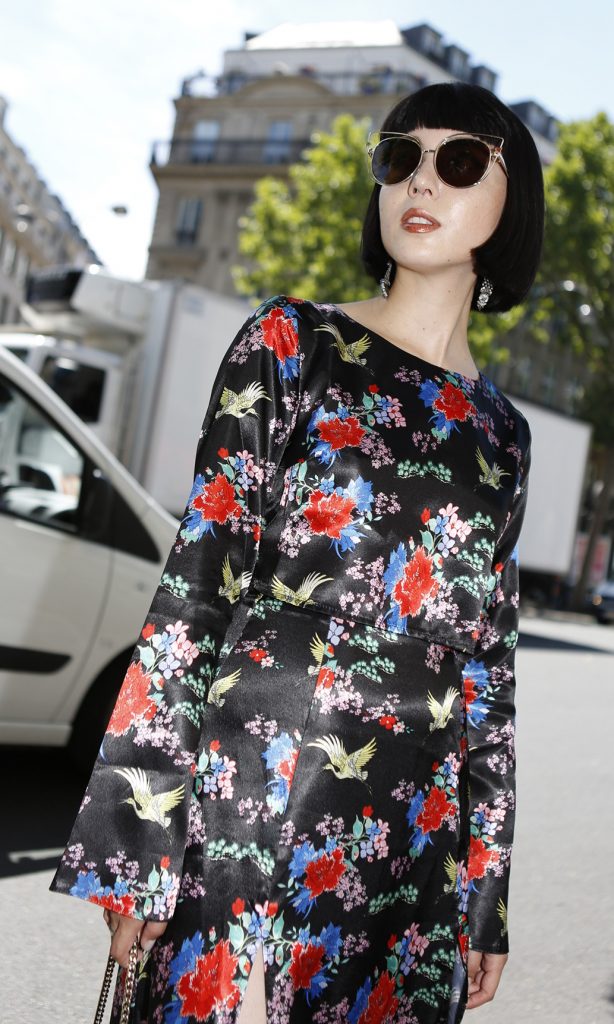 I found this black floral set up while randomly shopping on Asos, and I thought it would make a perfect outfit(s) for my Paris trip. I say it plurally because with set ups, you can style the top or the bottom with other items, hence creating more outfits. I only wear florals if it's against black, and with the oriental motif of the crane in this one, I knew I had to have it. Of course a chic outfit like this would look best with heels, but unfortunately it just wasn't possible with all the walking I was doing every single day in Paris. Thank goodness for my metallic ballet flats from Charles & Keith.
黒い花柄模様のセットアップはAsosで見つけた瞬間、「パリにぴったり!」と思い、すぐに購入ボタンをポチっと押してしまいました。セットアップの魅力的なところは、別々で着て更にコーディネートを組むことができることです。あと、黒に花柄というのが凄く好きだし、鶴の和なモチーフもツボでした。本当はヒールと合わせたかったのですが、一日中歩きっ放しの中流石に無理でした。Charles & Keithのメタリックフラットシューズ持っていって良かった!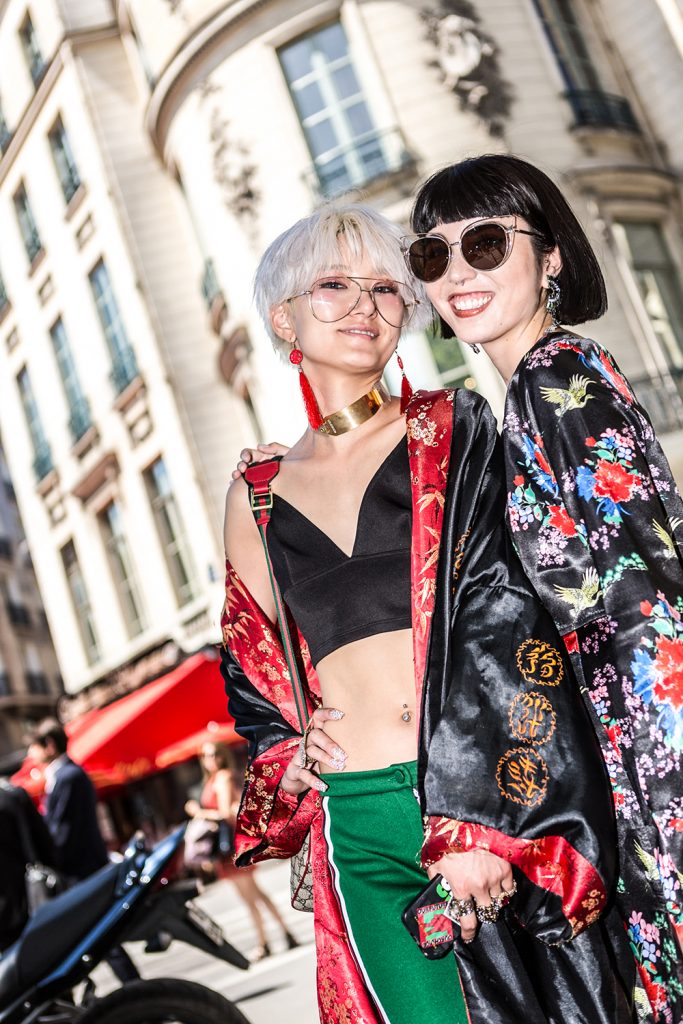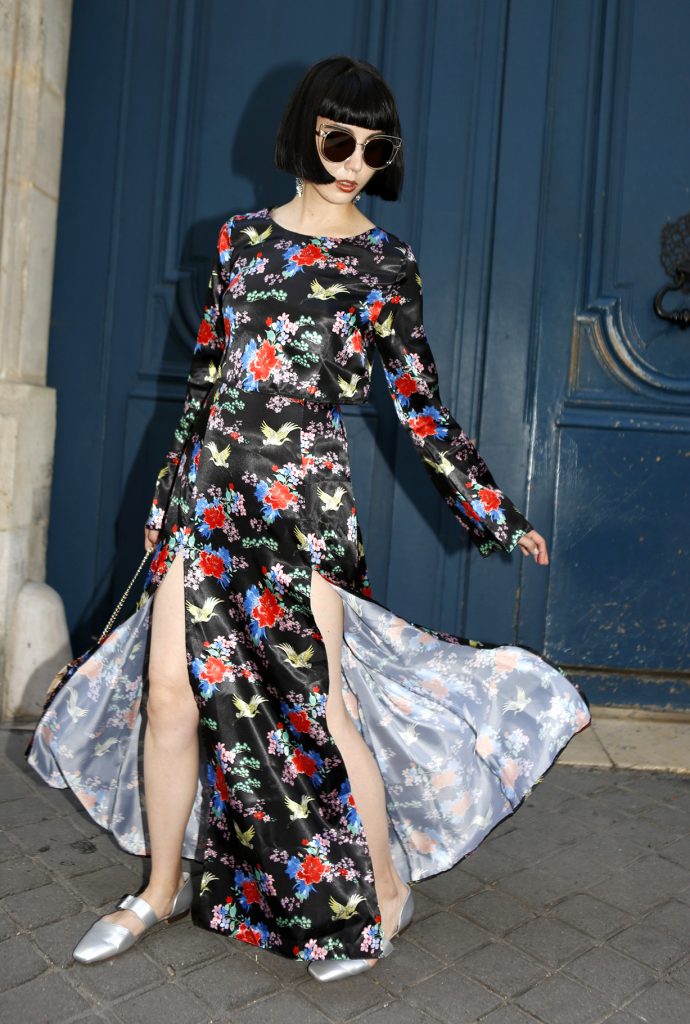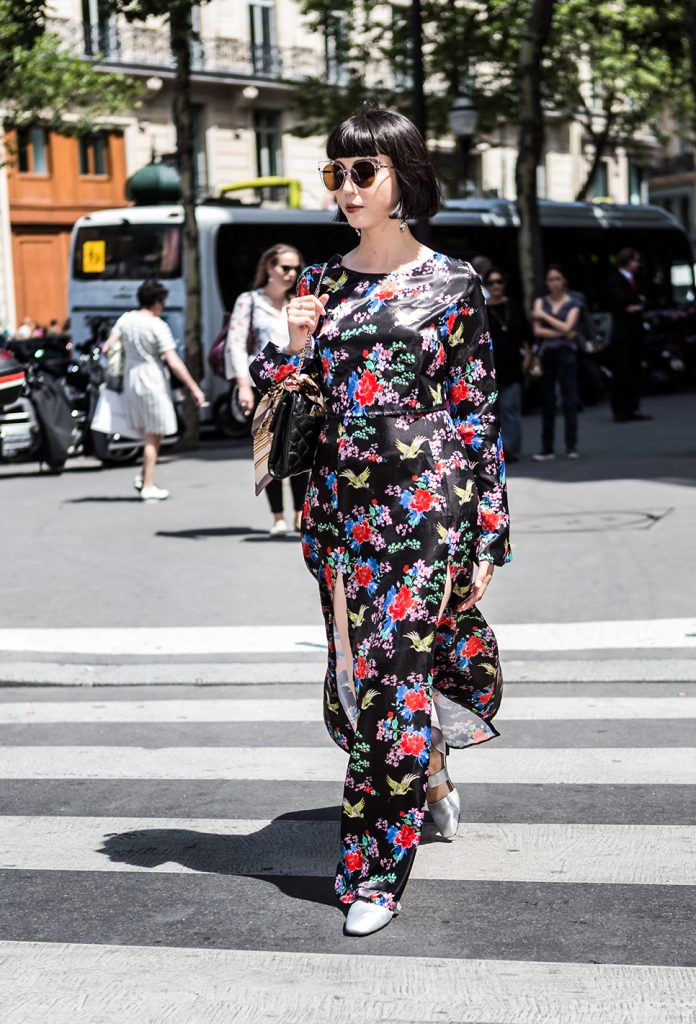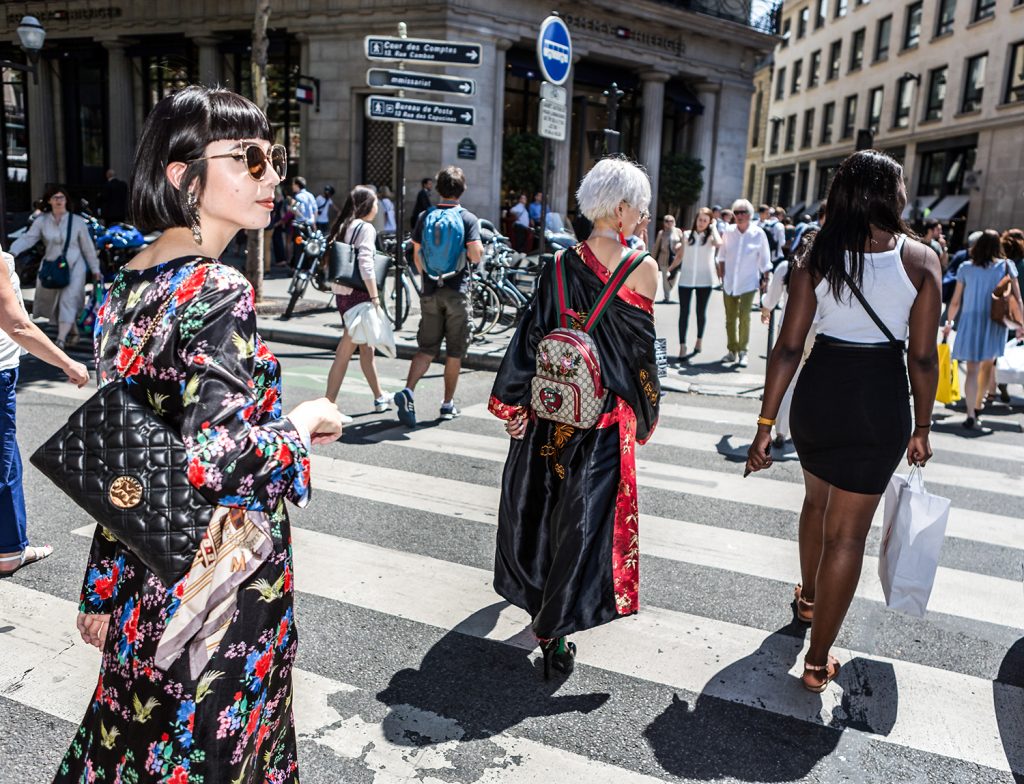 Traveling to different countries is a great way to experiment with your personal style, as I myself have learned through my recent trips. Stepping out of your comfort zone sometimes is the best confidence booster. I felt so comfortable wearing this elegant set up in the streets of Paris, and I felt very "Parisienne," which definitely made the experience even more enjoyable.
海外へ行くことによって、個人スタイルの幅も広くなことを最近感じました。自分のコンフォート・ゾーンから一歩踏み出すためにも良い機会なのでは、と思います。洋服のチョイスで少しでも「パリジェンヌ」に近づくことによって、パリをもっと楽しめることができた気がします。
Asos top & skirt (in blue), Metrocity bag (similar here), SLY earrings, zeroUV sunglasses, Charles & Keith flats. 
All photos by Joachim Plump