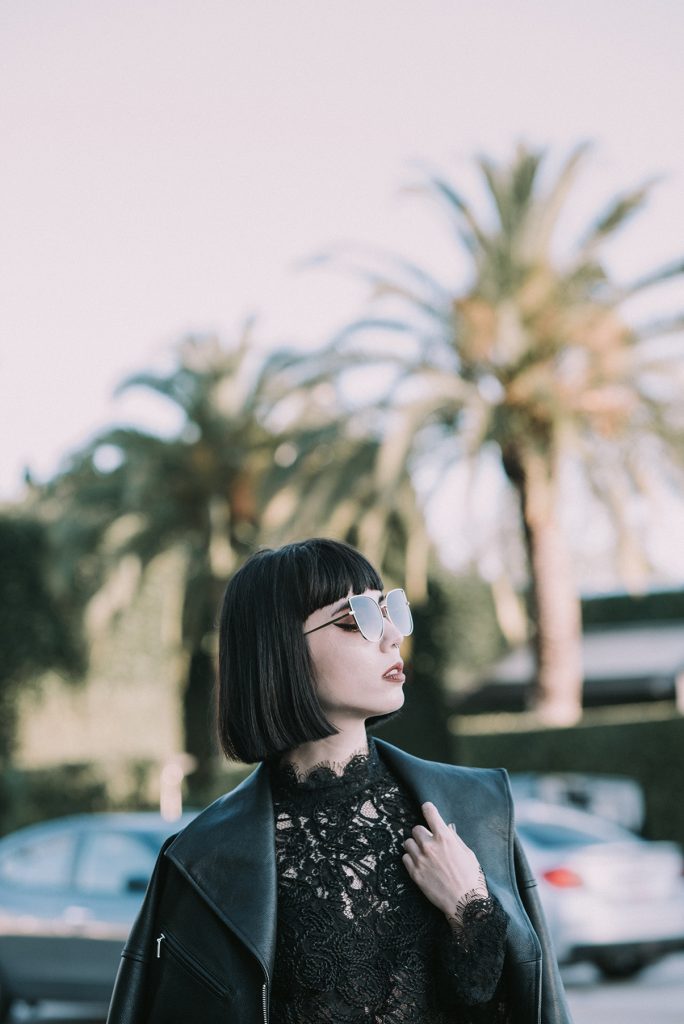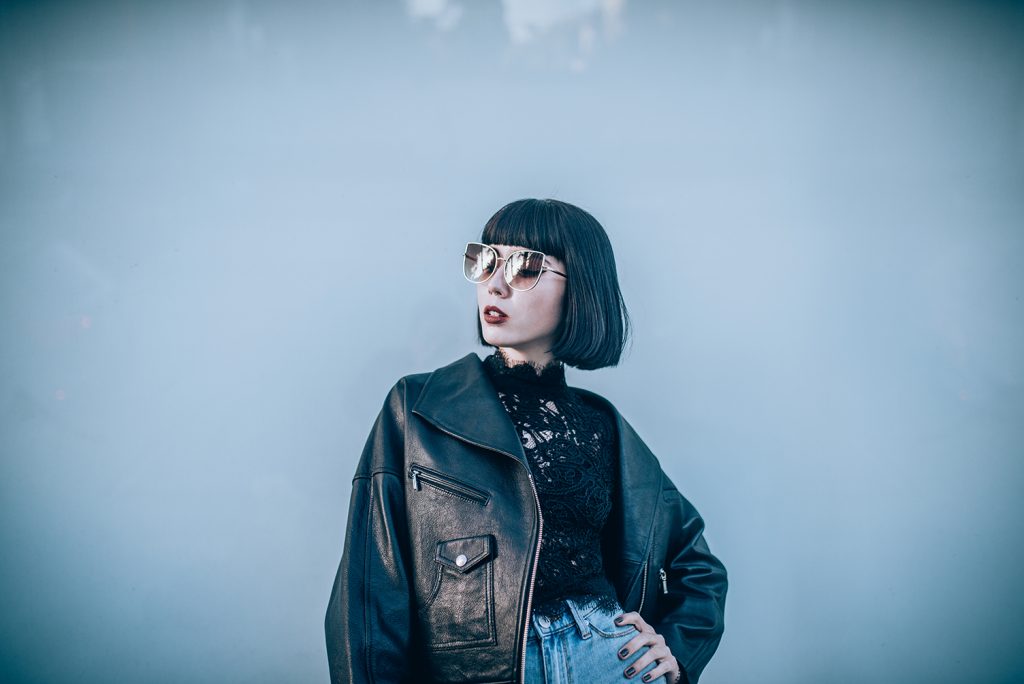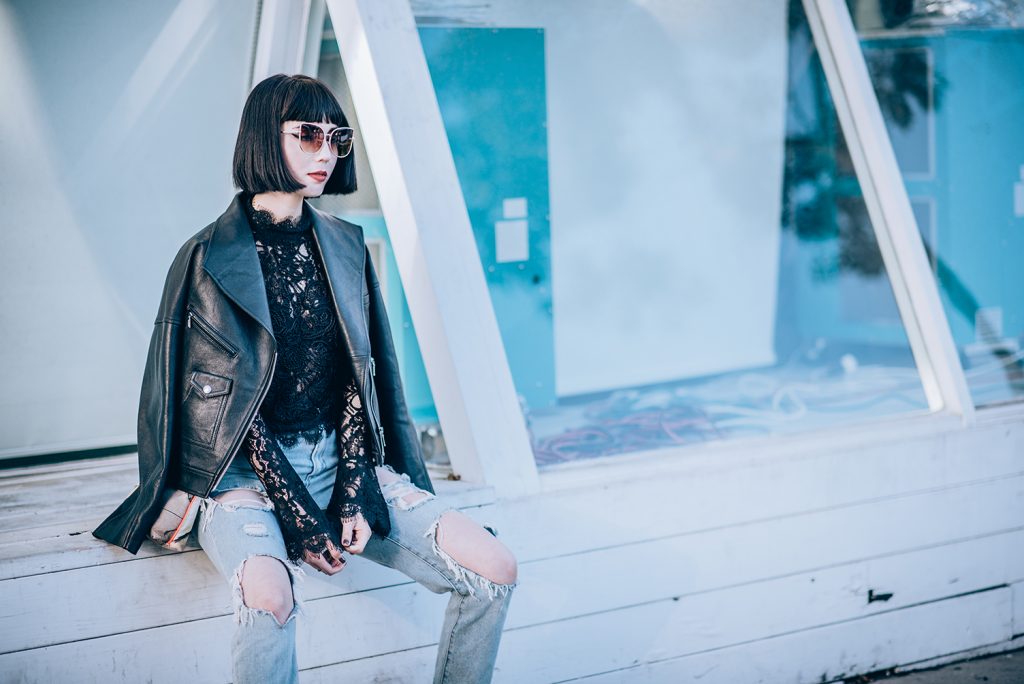 LA always reminds me of my university days, back when I had the privilege of attending UCLA. Coincidentally, Chase, my photographer for this shoot, is also a UCLA alumni from the Anderson School of Business. Background story about these photos: my brother and I decided to wait in line for the Daft Punk exhibition at Maxfield on Melrose the very first day it started. The line was tremendously long, and since we knew we had a couple of hours ahead of us, I asked Chase to swing by the area instead of shooting at a location we had previously planned on. My angel of a brother kept our place in line while Chase and I walked around the block to take these photos. Killing two birds with one stone, sort of.
ロサンゼルスへ帰る度に、カリフォルニア大学ロサンゼルス校に通っていた大学時代を思い出します。そして偶然、今回の写真を撮ってくれたカメラマンも同じ大学を卒業してたんです。実は、この撮影をした日、弟とMaxfieldというブティックでDaft Punkのミニ博物館に行ってみたいね、という話になったのですが、いざ到着したら行列が長過ぎて。。数時間は待たないといけないことが発覚し、その時間を使って近辺でカメラマンに撮影してもらうことにしました。撮影してた間、文句を言わず列で待っててくれた弟に感謝。そして、もともと撮影しようと決めていた場所と変わってしまったのにも関わらず、心良くメルローズの方に来てくれたカメラマンにも感謝!時間を有利に使い、こんなに良い写真が撮れたんだもの。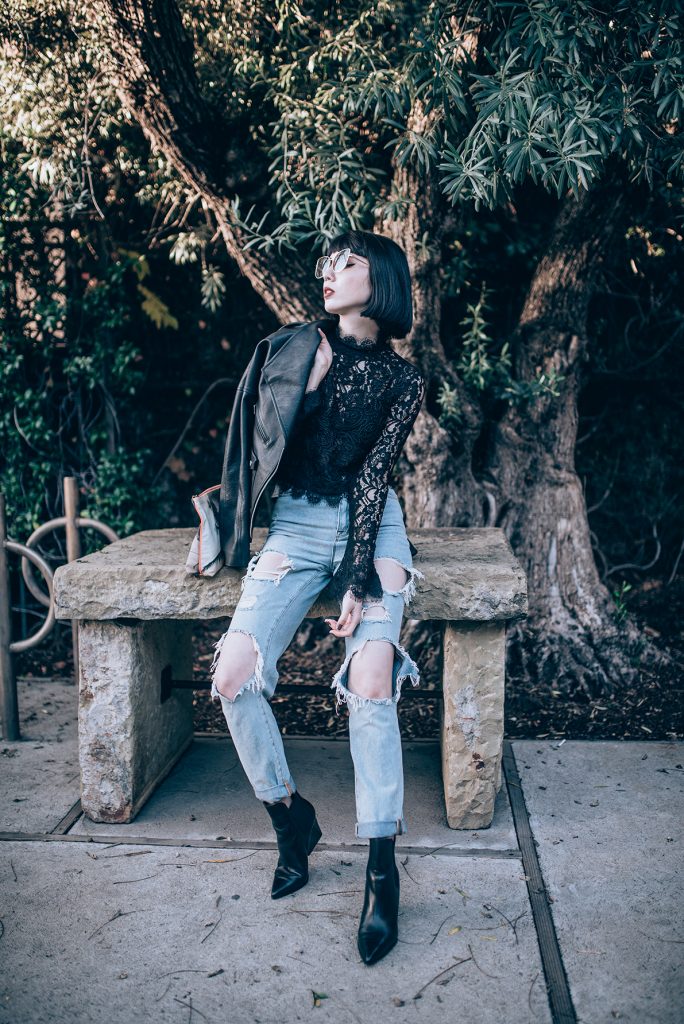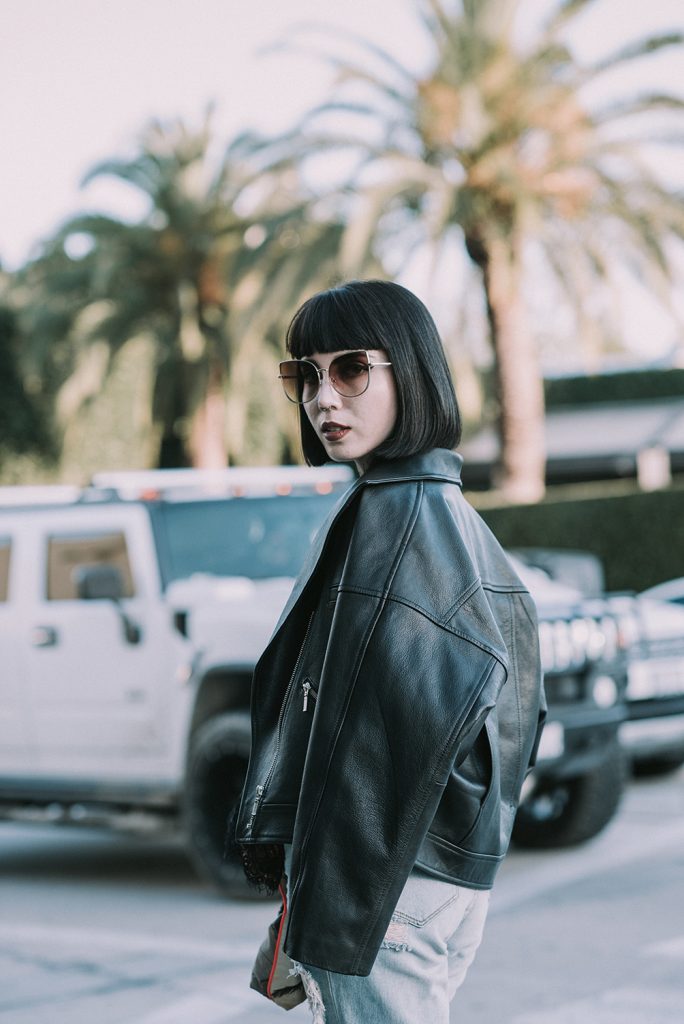 Chase captured my LA-inspired, elegant x street chic outfit so well by getting the right angles, and also keeping the vibrance level down, giving the photos a cool, vintage feel. While I do love going all out with my street style sometimes, I adore feminine elements like this cropped lace top with bell sleeves and the dainty cat-eye sunnies. Paired with these ultra-destroyed jeans and the leather jacket, I think I achieved a good balance of elegant and casual.
カメラマンのチェイスさんは、見事私のロサンゼルス風ストリートスタイルをぴったりの雰囲気に仕上げてくれました。色合いも少しヴィンテージ感が出ていて、特にレースのトップスに合っていると思いました。すごくカジュアルスタイルも好きなのですが、たまには女性らしさを取り入れるものすきなので、合わさった感じが程よいバランスになりました。でもやはり、レザーとデニムは手放せません。ロサンゼルススタイルには必須アイテムです!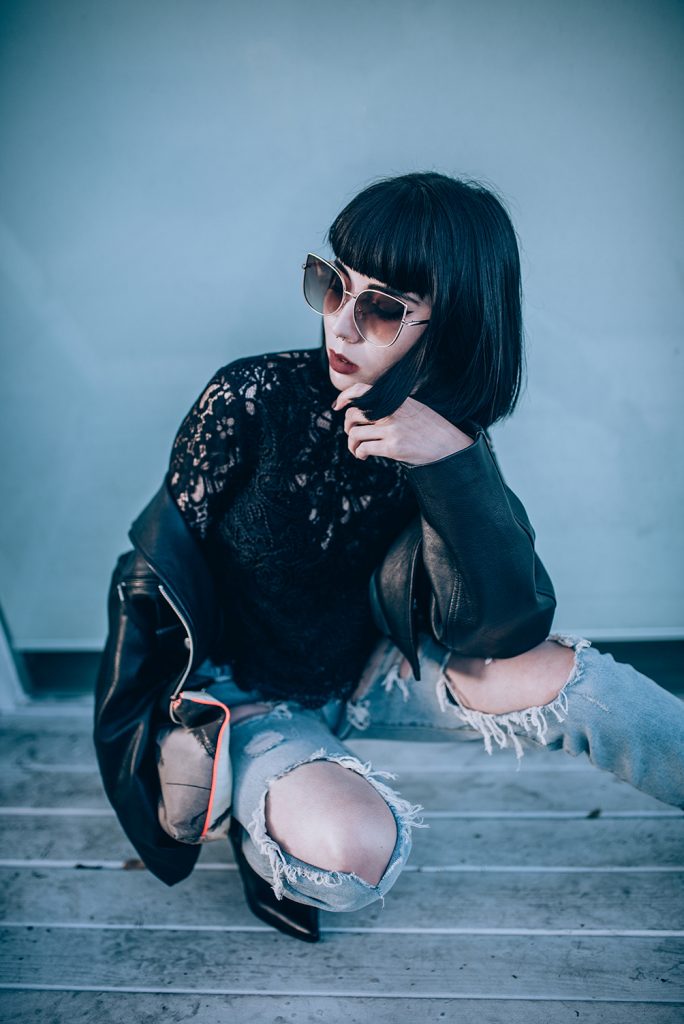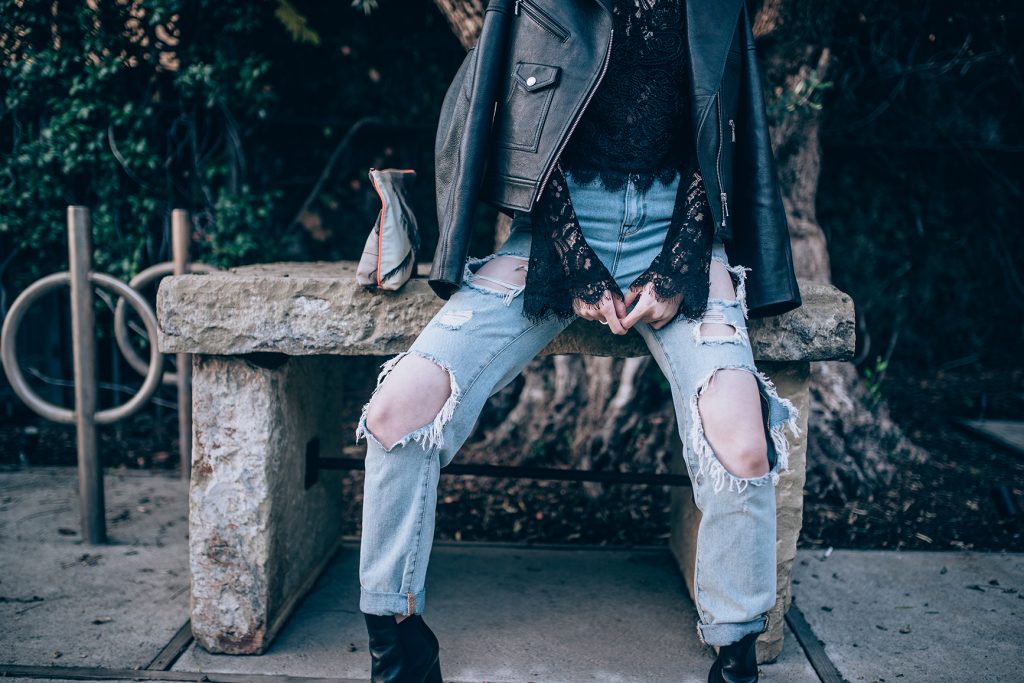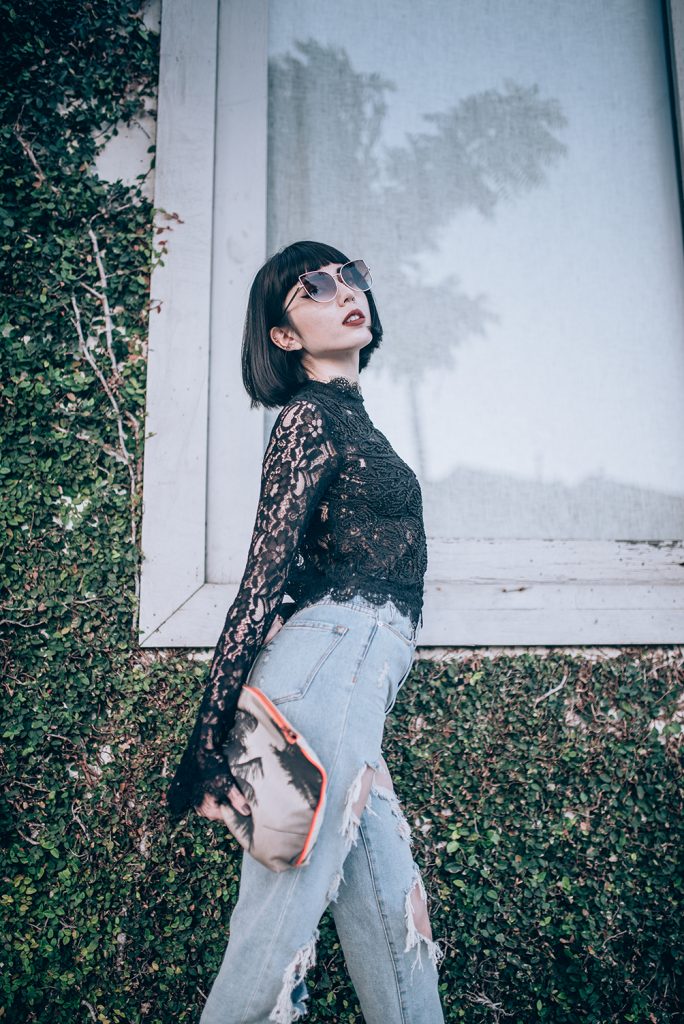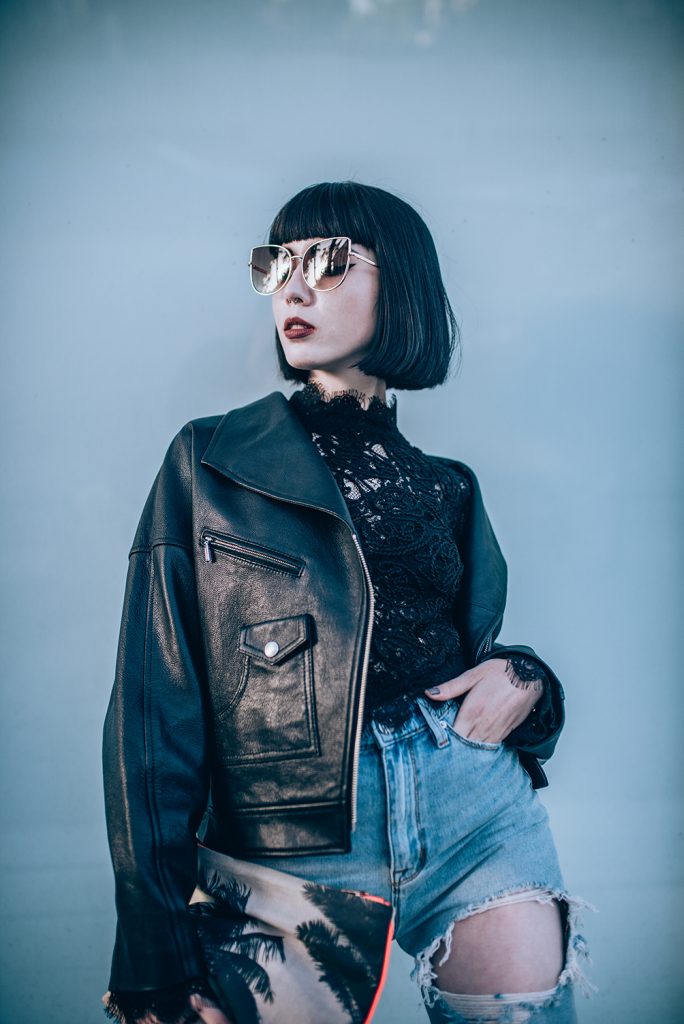 Even though it's still coat season in Tokyo, in a few weeks it should be warm enough for me to wear lighter layers like this. And next week is Amazon Fashion Week Tokyo, so I'm looking forward to be inspired by the spring/summer trends around me, as well as the fall/winter collections coming up. While I still have a lot more photos from my LA trip to post on my blog, I'm excited for some upcoming photo shoots this month that I'll be sharing later on, too. I'm feeling so inspired these days, are you? 🙂
東京は未だにコートがないとまだ寒いのですが、あと数週間したら春ですね。そろそろこんな感じの薄着コーデを着るのが楽しみです。そして、来週はいよいよアマゾンファッションウィーク。周りの春スタイルで沢山の刺激やインスピレーションを受けたいです。まだアップしていないロスの写真が沢山あるので、どんどんアップしていきたいと思います。今月の撮影企画も楽しみ!最近、色んな意味で刺激を受けています。皆さんはどうですか?
Rim.Ark jacket, Zara top, Urban Outfitters jeans, Kendall + Kylie boots, Dezso clutch, zeroUV sunglasses
All photos by Chase Shi