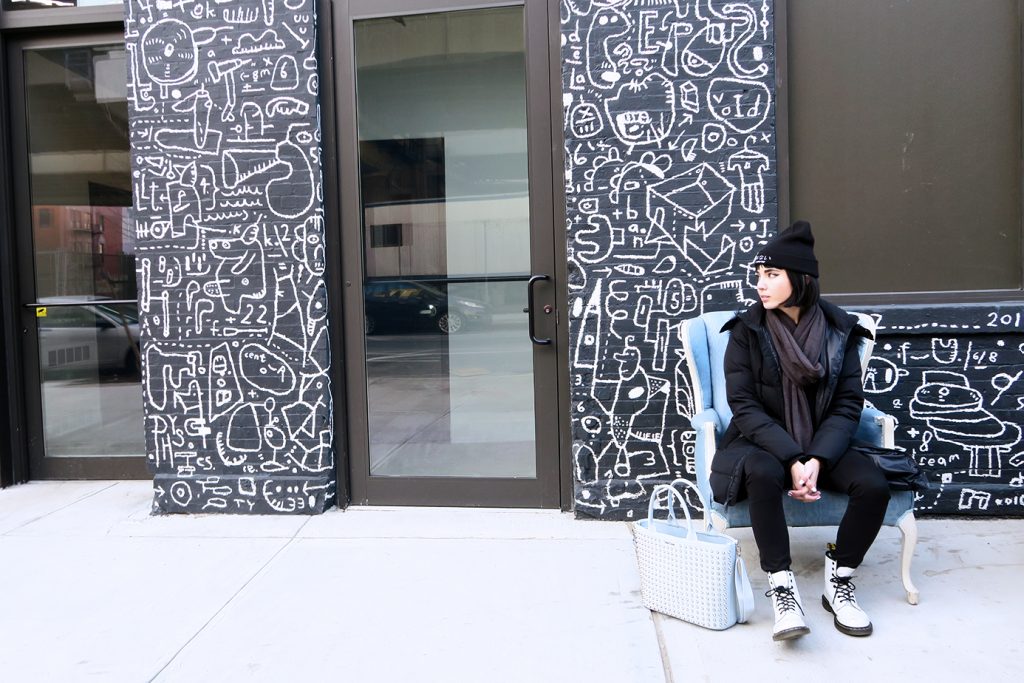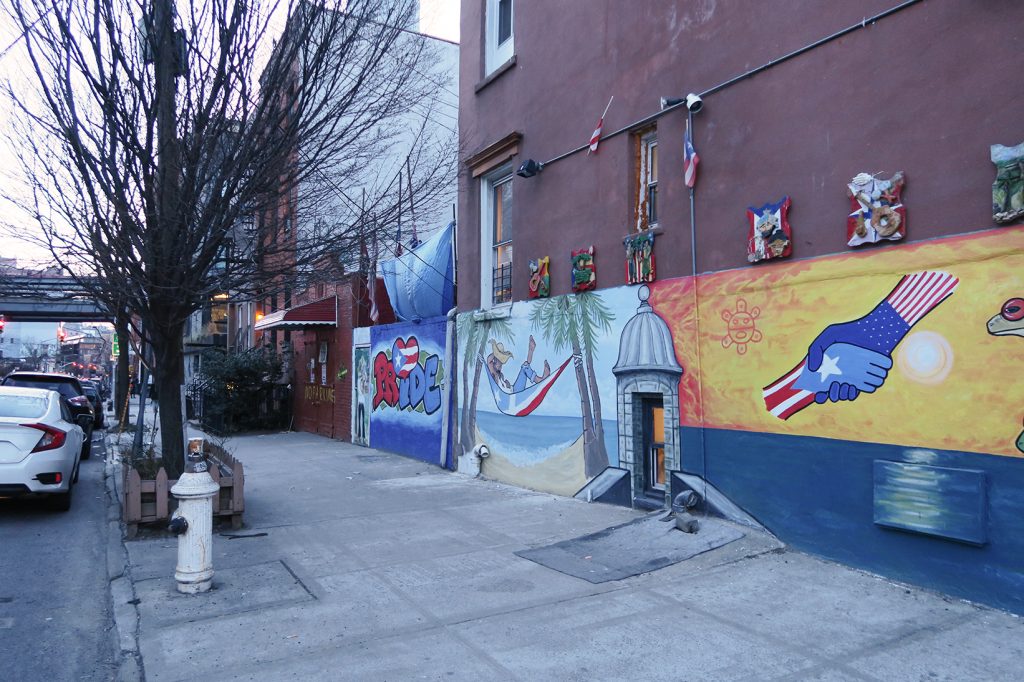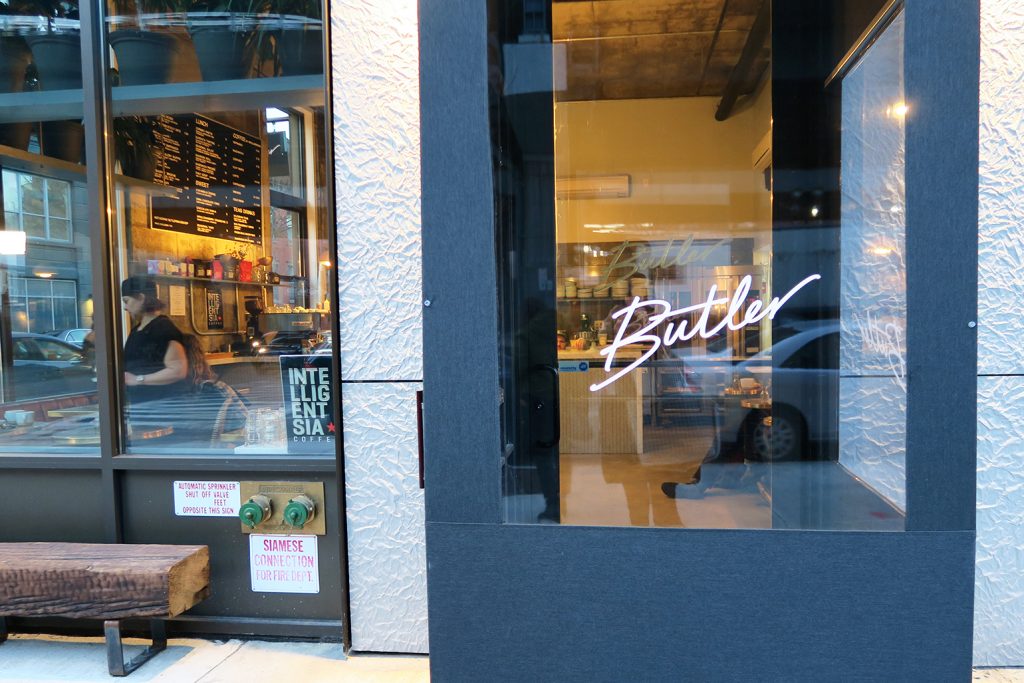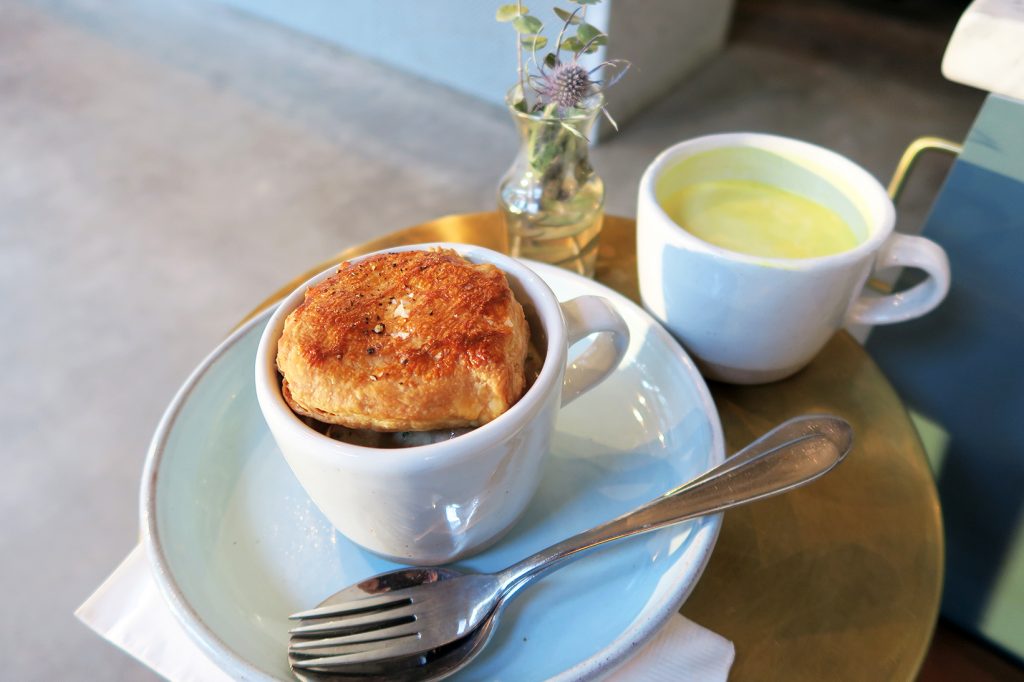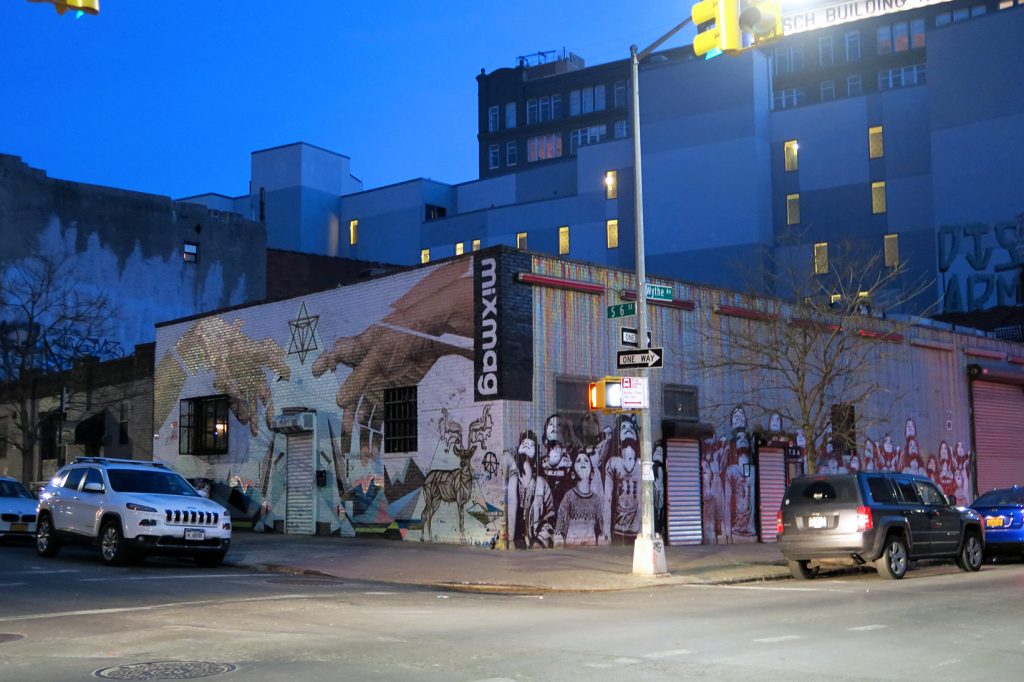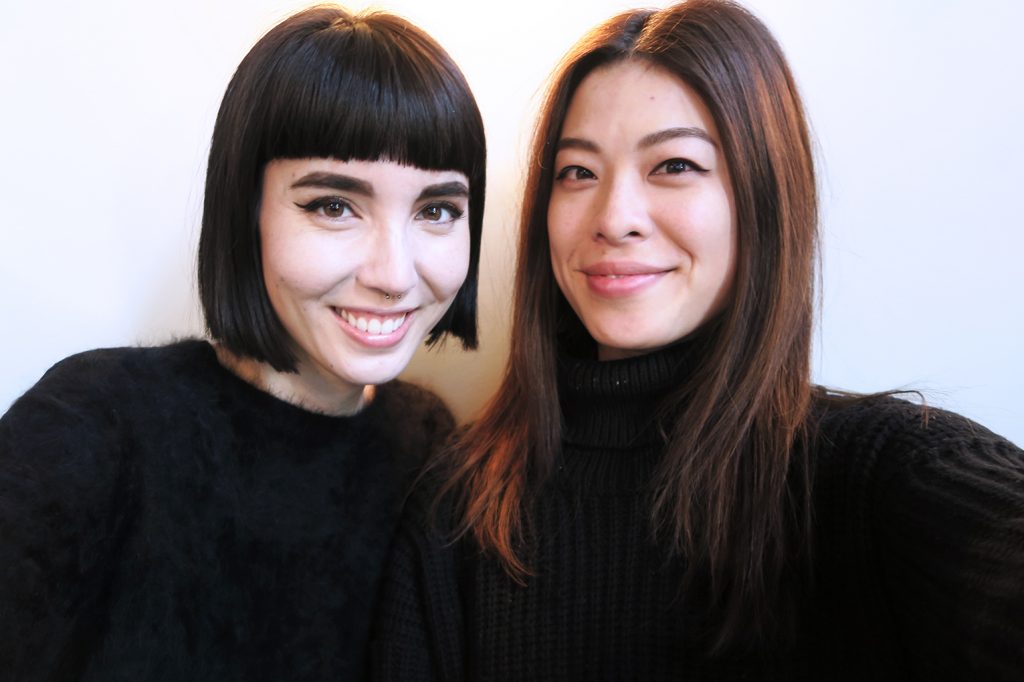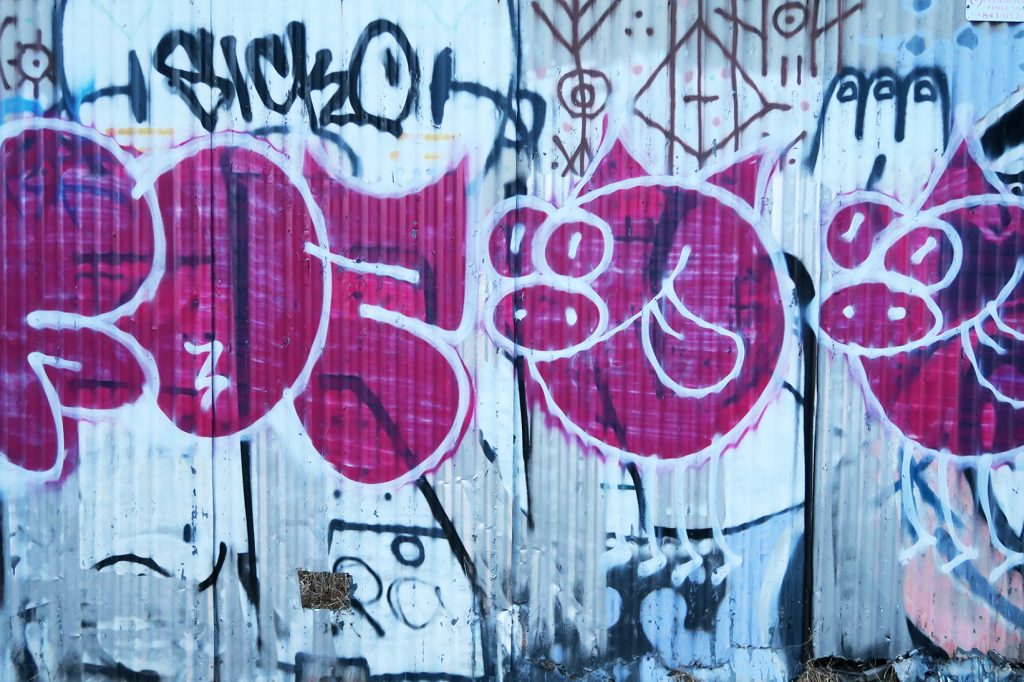 NYC – the city of dreams, never-ending energy, and so much life. I can't believe it's already been 2 weeks since I visited this amazing place, and going through the photos really had me missing all of it. On Saturday morning, I hopped onto the plane at 6 A.M. with 2 hours of sleep, and the rest of the weekend was just non-stop from there. After leaving my luggage at her apartment, my best friend from high school introduced me to her neighborhood in Williamsburg before we took the ferry out to Dumbo. Within 5-10 minutes, there was already so much street art, stylish cafes, bars, and just really cool buildings and architecture overall. I especially enjoyed the hot ginger & turmeric drink and the chicken pot pie from Butler Cafe. The barista was so nice that he offered us a slice of their homemade chocolate cake as well!
ニューヨークシティー。エネルギー溢れる、誰もが憧れる夢の街。私が初めて訪れてからもう既に2週間が過ぎ、こうして写真を見ながら振り返ると、次いつ戻れるかを考えてしまいます。2週間前の土曜日の朝、朝6時の便でニューヨークへ出発し、そこからノンストップの弾丸旅行となりました。高校時代の親友のアパートに荷物を預け、二人で近所のウィリアムスバーグを回っていました。どこもかしこもストリートアートで溢れていて、周りの風景を見るだけで楽しかったです。カフェやバー、レストランもたくさんあり、住んでいたら絶対に飽きないだろうなーと思いました。友達とButler Cafeという、最近オープンしたカフェで軽くランチとお茶をしました。バリスタさんがすごく愛想の良い方で、サービスでチョコレートケーキを出してくれたんです!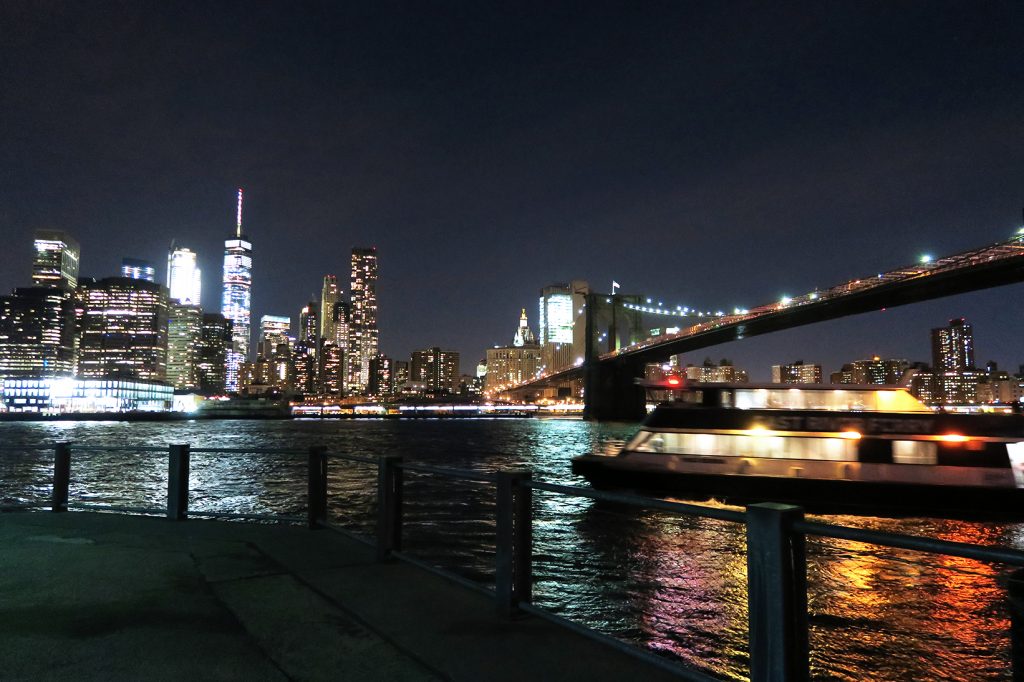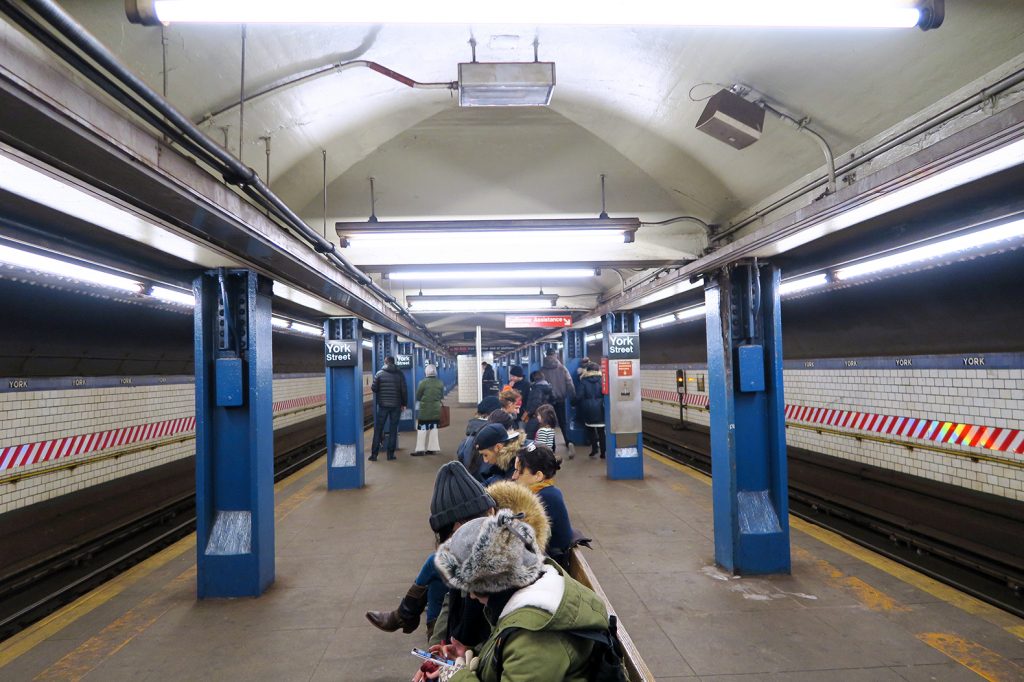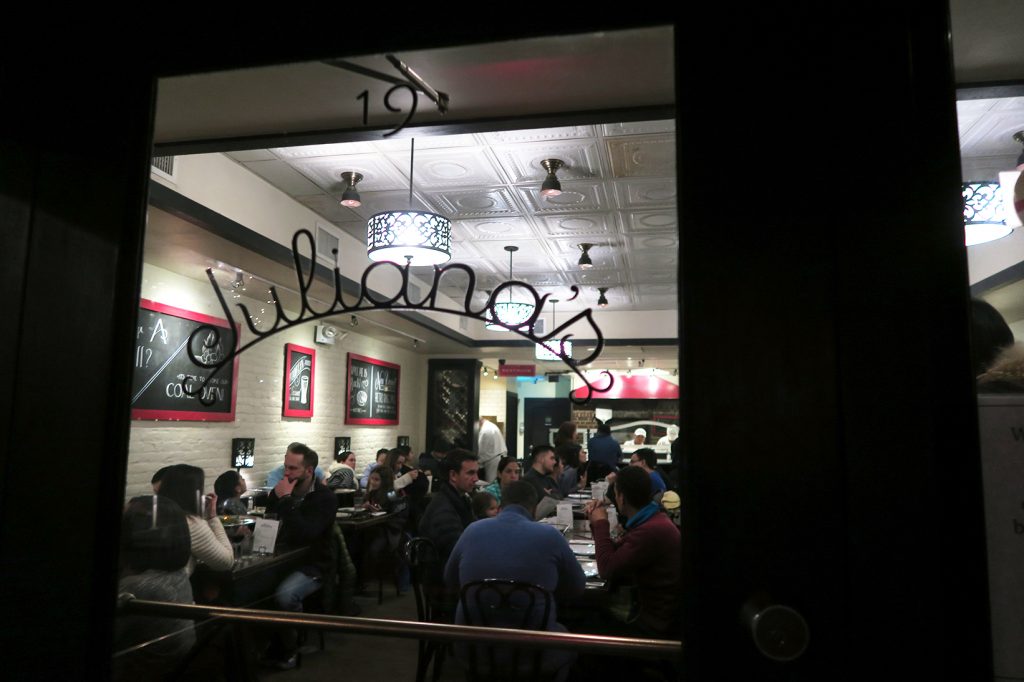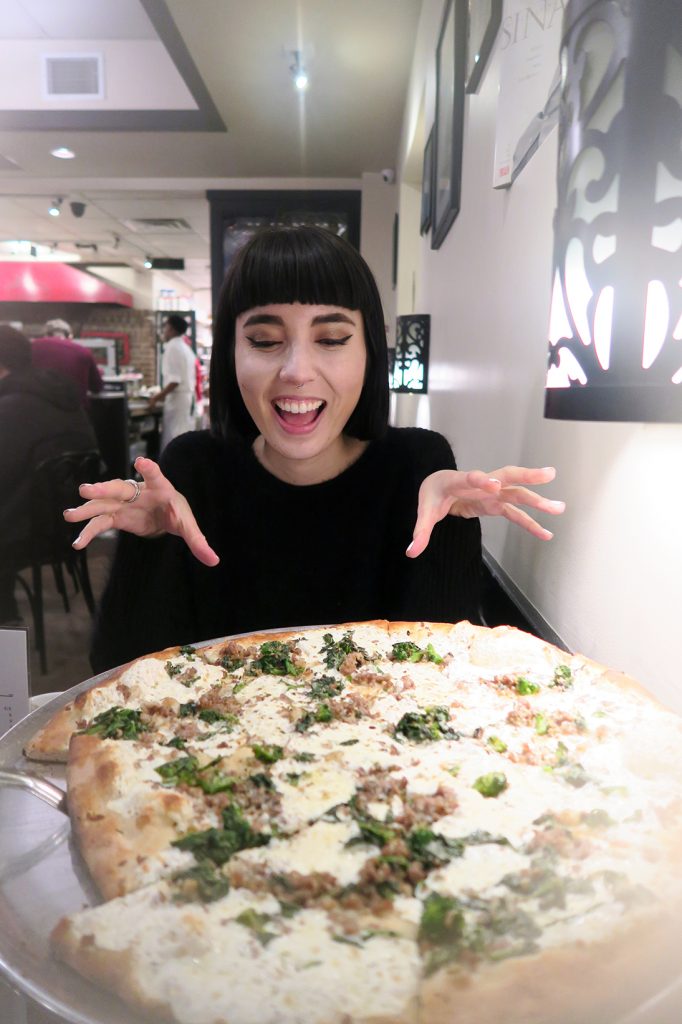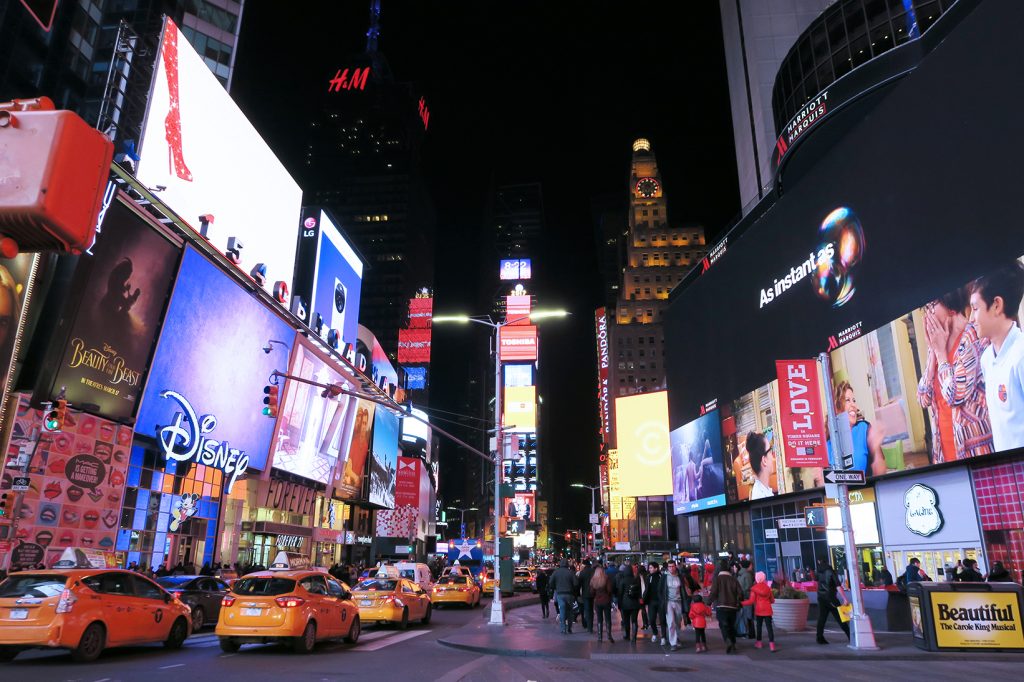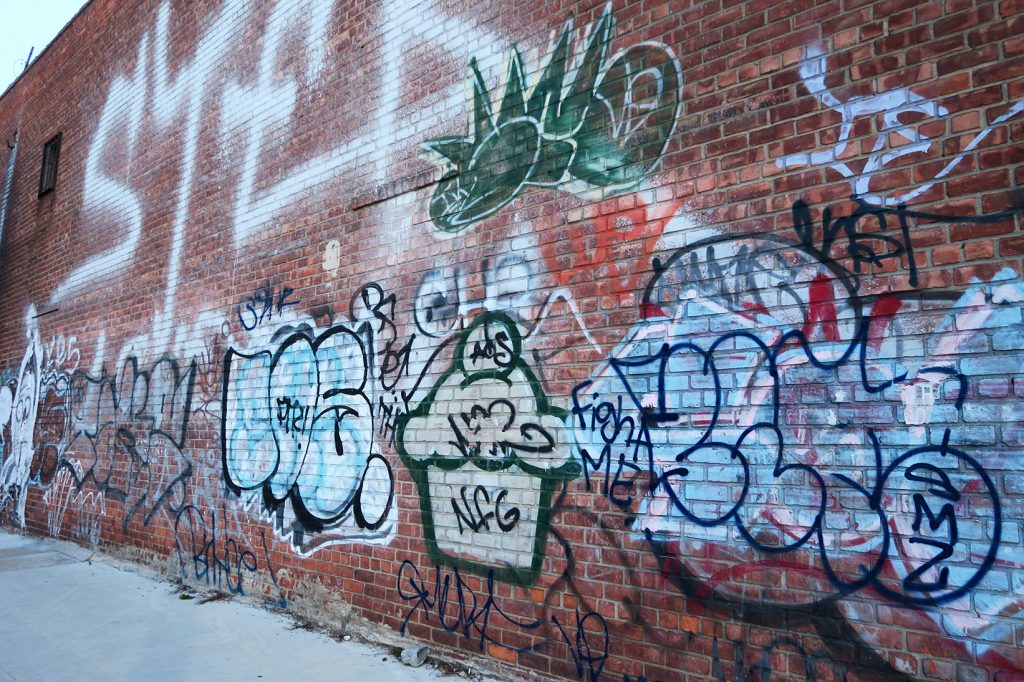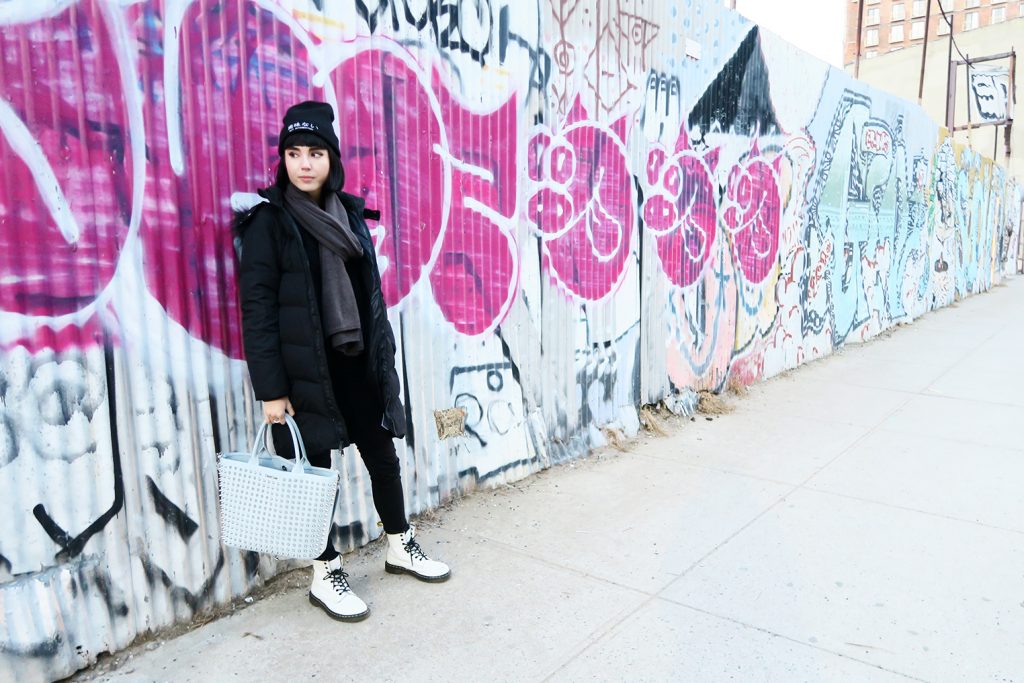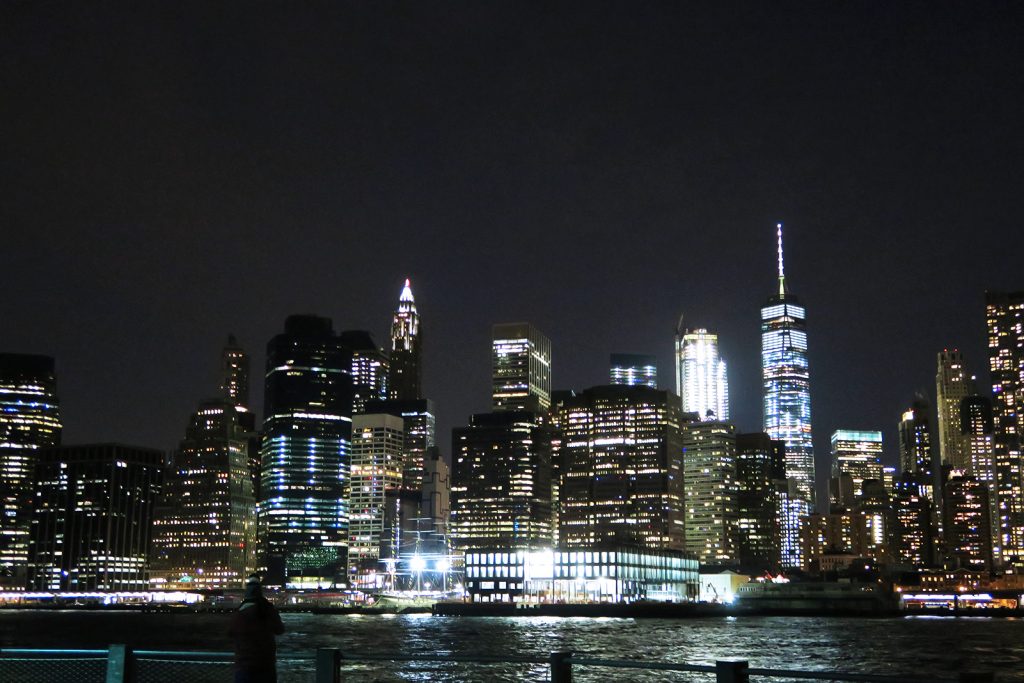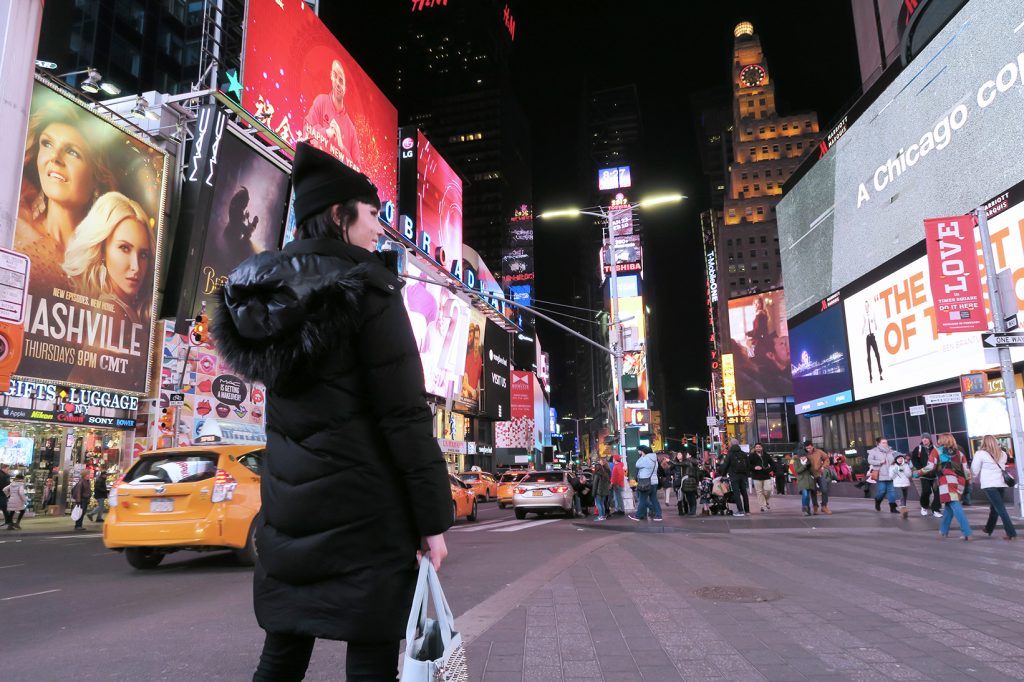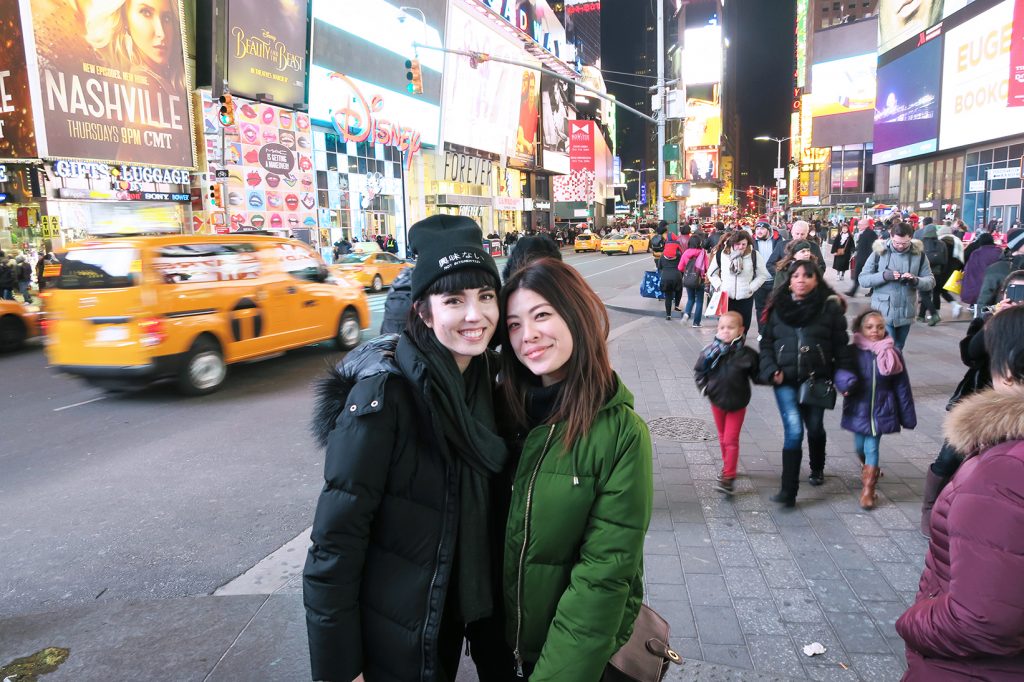 After taking the ferry from Brooklyn, I had my first NY pizza at Juliana's, probably the most amazing pizza I've ever had. The atmosphere of the restaurant was extremely cozy and friendly, somewhere I'd love to dine at again. Afterwards, we trekked over to the forever-bustling Times Square. So many a time I've seen this on TV or in moves, and to finally see Time's Square with my own bare eyes was a dream come true. Living in a big metropolitan city for the past 5 years, you'd think I'd be used to a site like it, but just the opposite. Everything about New York just emits a different kind of energy, and despite the bitter February cold, I wanted to see more of the magic it had to offer.
ブルックリンからフェリーでダンボへ向かい、最初のストップはずっと食べたかったニューヨークピザ屋さんへ。Juliana'sのピザは人生で食べたピザの中で一番美味しく、お店の雰囲気もすごく暖かみがあり、フレンドリーでした。その後、憧れのタイムズスクエアへ向かいました。何度もテレビや映画で見た光景を、目の前にした時は興奮し、そして感動しました。5年間、東京という大都市に住んできましたが、やはり東京とはどこか違うエネルギーを感じました。ただただ大きくて壮大な街を目に焼き付けました。2月の厳しい寒さにも関わらず、ニューヨークの素晴らしさをやっとこんなに間近で見れたことが、本当に嬉しかったです。
I'll be posting even more photos from day 2 of my stay in New York. Still dreaming of the Big Apple…
次は、ニューヨークでの2日目の写真をアップしていきます。お楽しみに!