This is not a sponsored post. All thoughts and opinions are my own.
It's been a while since I did a full-on party report, detailing the events I went to during the month. Since the holidays are just around the corner, so many brands were throwing holiday parties, which in my opinion is always fun. I also had the opportunity to DJ for several reception parties including CHARLES & KEITH and SCOPES TOKYO driven by PORSCHE. Read on for more about the fabulous events that took place in November!
ちゃんとしたパーティーレポートを書くのはだいぶ久しぶりなので、11月分をまとめることができてよかったです!ホリデーシーズンなので、11月はホリデーコレクションのローンチやホリデーテーマのパーティーが多かった気がします。そして、DJさせていただいたパーティーもいくつかあるので、今回のパーティーレポートも是非読んでいただければと思います♡
Moncler "HOUSE OF GENIUS TOKYO" Opening Reception Party @ B-SIDE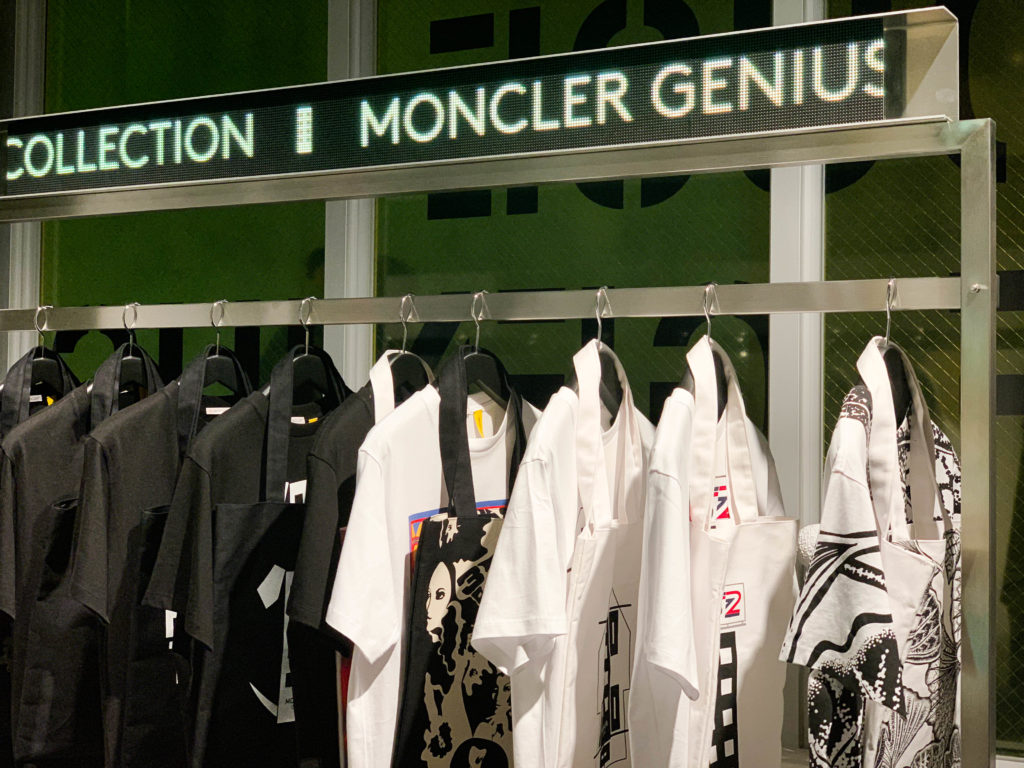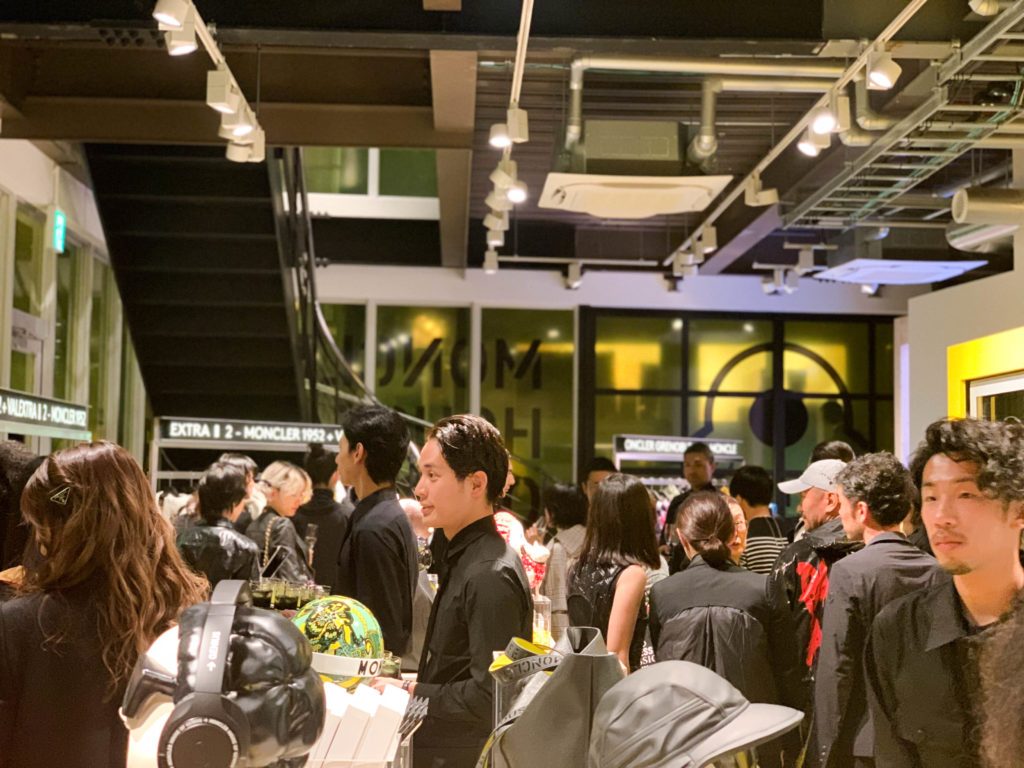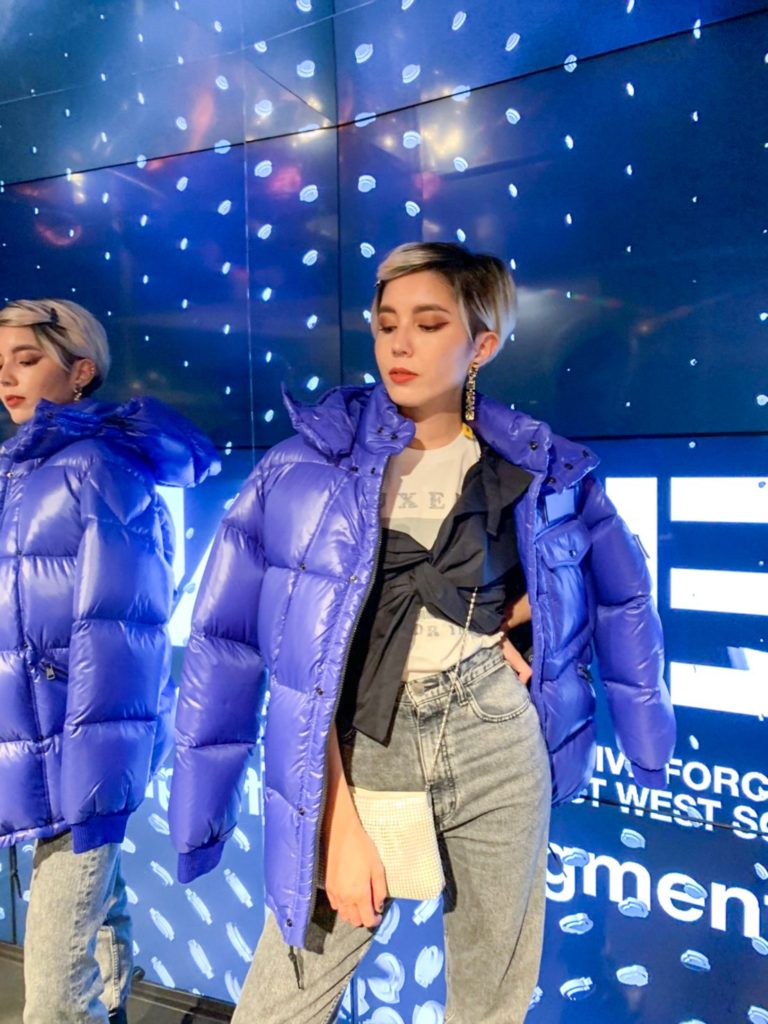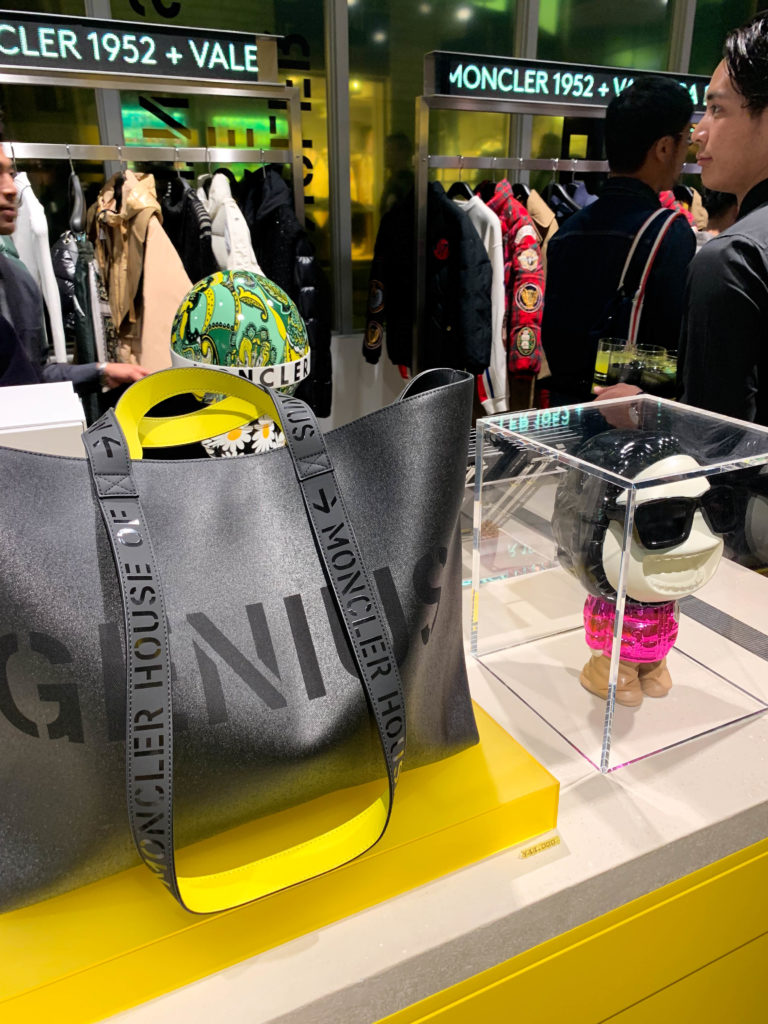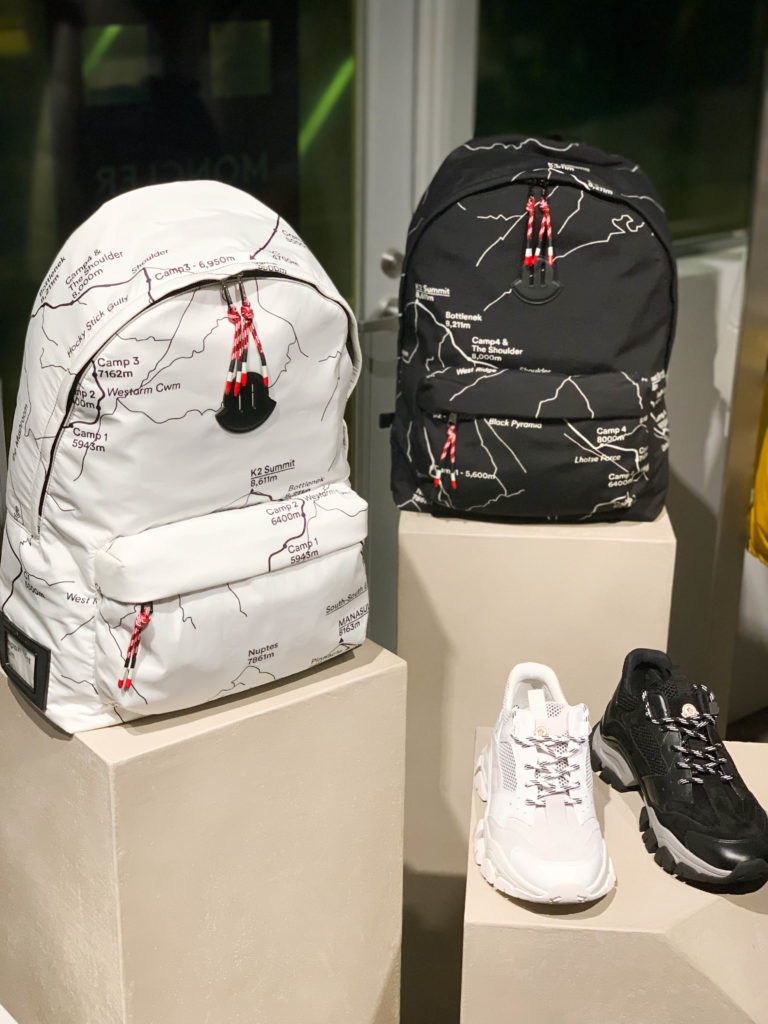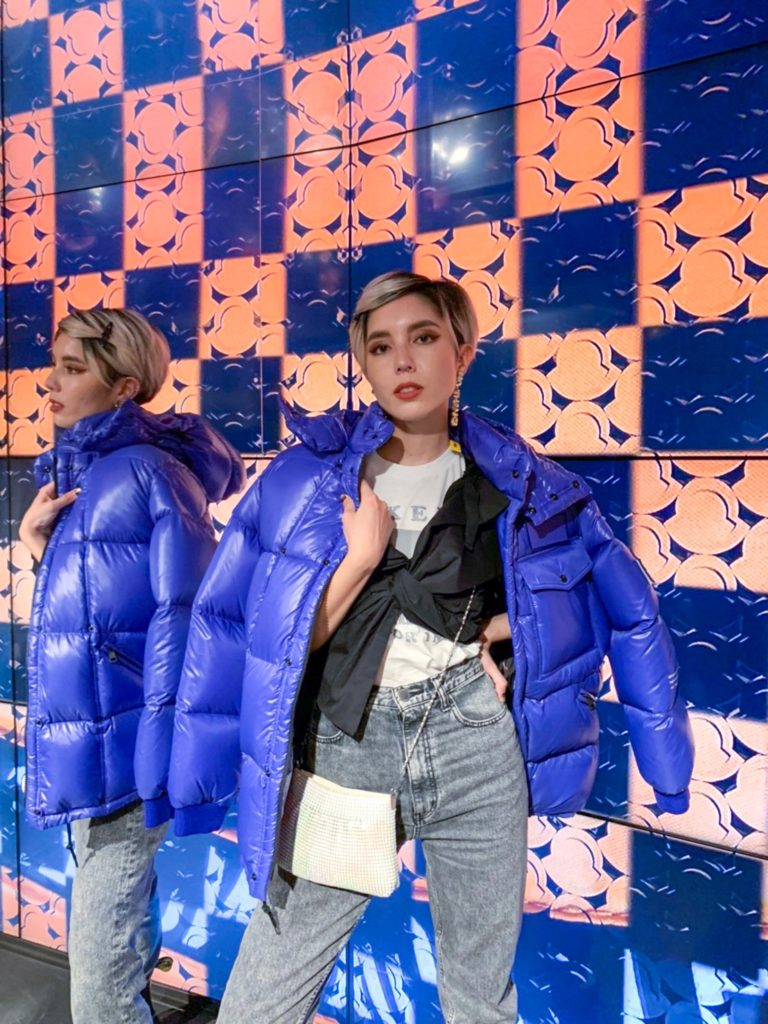 MONCLER released its newest collection through MONCLER GENIUS, and held the "HOUSE OF GENIUS" pop-up in Tokyo, Milan and Paris from November 8th. I had the opportunity to check out the pop-up in Tokyo the day before launch. I was very impressed with the collection, as they had so much variation their the outerwear and accessories. I especially loved the blue down jacket I tried on – even though the design is simple, I could see myself wearing it in different situations. There were musical performances by Ichiro Yamaguchi of Sakanaction among others, and the party proved to be very successful. Thank you for having me MONCLER!
モンクレールは世界のクリエイターとの協業により展開しているモンクレール ジーニアスの最新コレクションが集結するポップアップストア「ハウス オブ ジーニアス」を東京とミラノ、パリにて11月8日からオープンしました。そしてオープンを記念し、前日の11月7日にオープニングレセプションを開催しました。今季のウェアとアクセサリーのデザインとカラーバリエーションにはテンションが上がりました!私が着用しているブルーのダウンジャケットとかもシンプルだけど、いろんな場面で着れそう!レセプションパーティー会場では、サカナクションの山口一郎氏によるDJパフォーマンスなどのエンターテインメントでとても盛り上がっていました。素敵なパーティー、ありがとうございました!
My Little Box x ETVOS Reception Party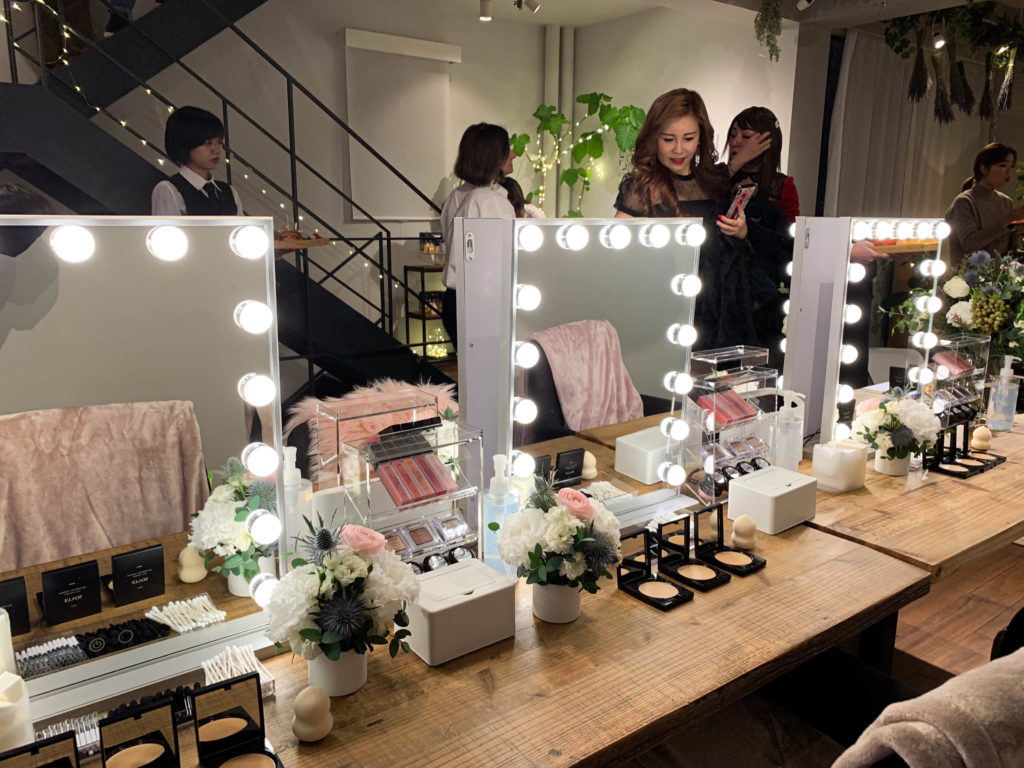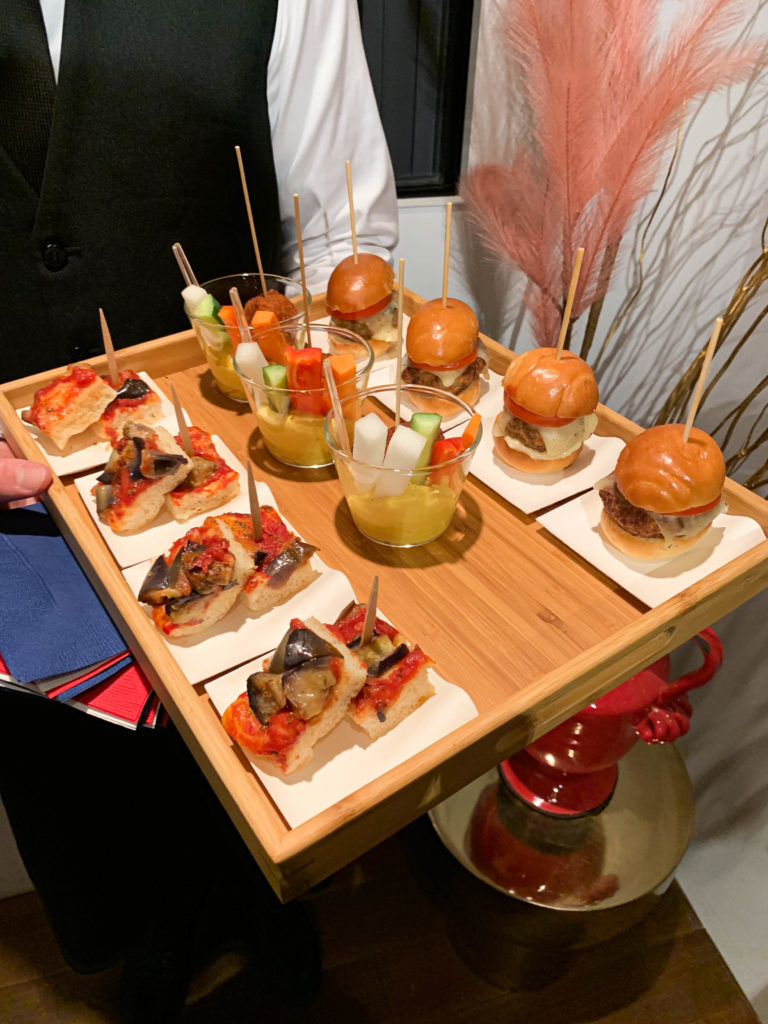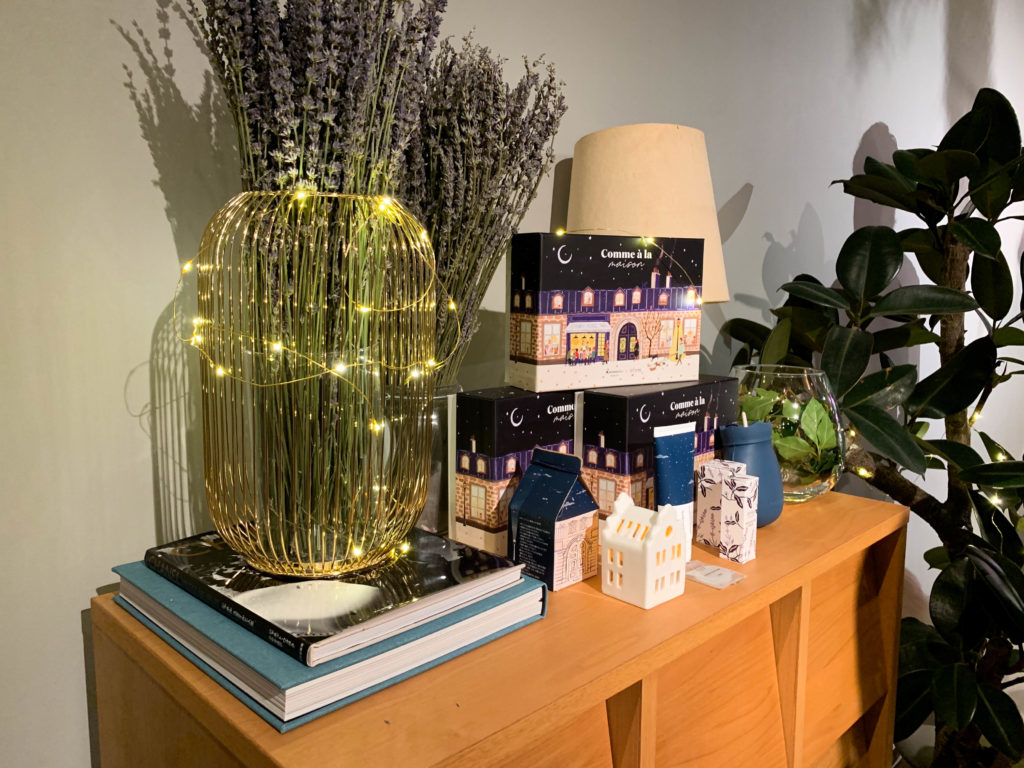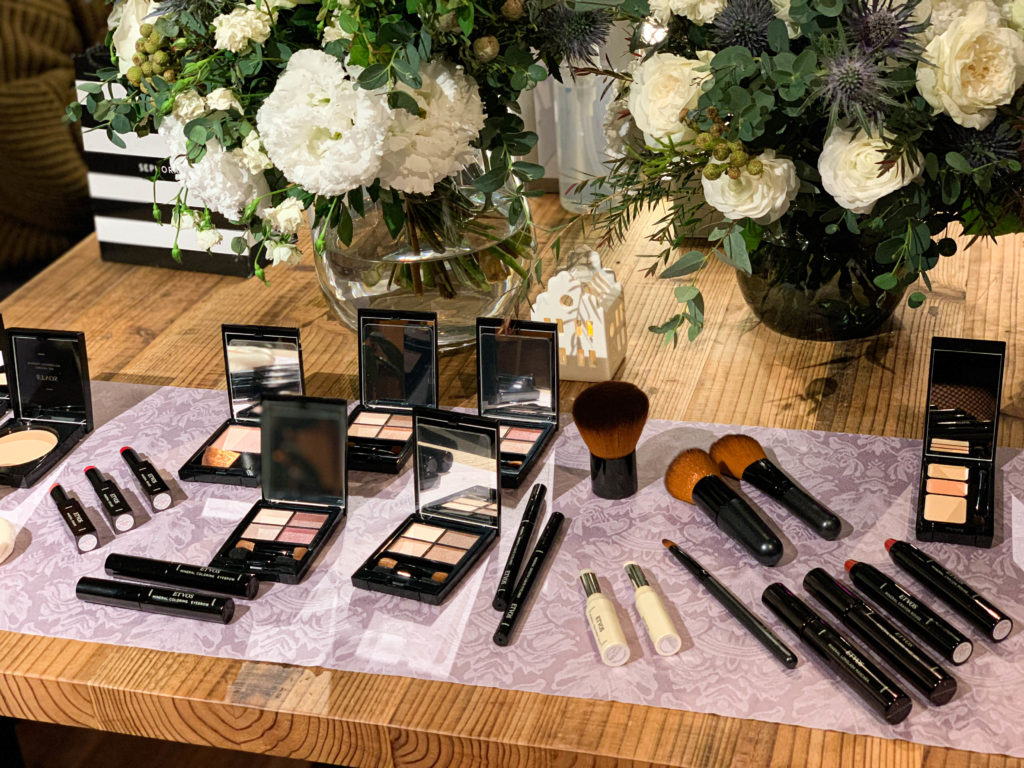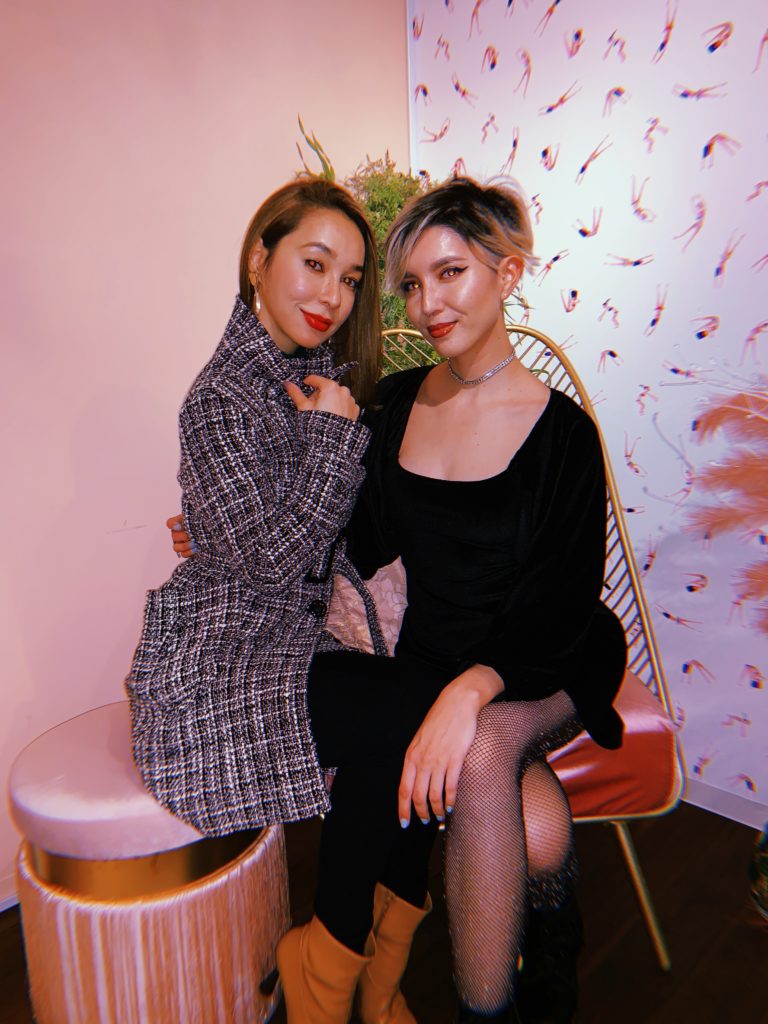 My Little Box Japan always throws the most adorable parties. This time, they had a cozy party at their atelier in collaboration with cosmetics brand ETVOS. I mean, how pretty are the floral decorations? They definitely went all out with the decorations, drinks, and food! There was an entire makeup station set up so the guests could try the ETVOS products while dining on delicious food. I'm already looking forward to their next party!
My Little Box Japanのパーティーはいつも可愛いので、行くのをいつも楽しみにしています!今回のETVOSとのコラボレーションパーティーも、とても温かみがあって女子が絶対楽しめるスペースに仕上がっていました。お花のデコレーションなど、すごくこだわっているのもわかりますよね?メイクステーションもちゃんと設置してあり、ETVOSの商品をその場で試すことができました。次のパーティーがもう待ち遠しいです!
Runway for Hope 2019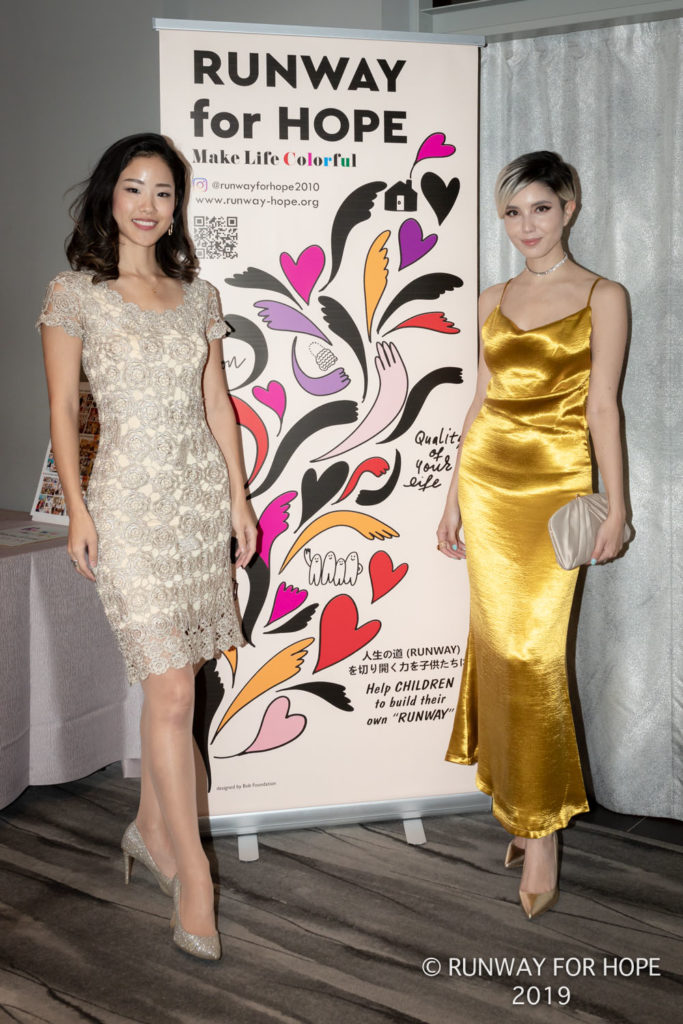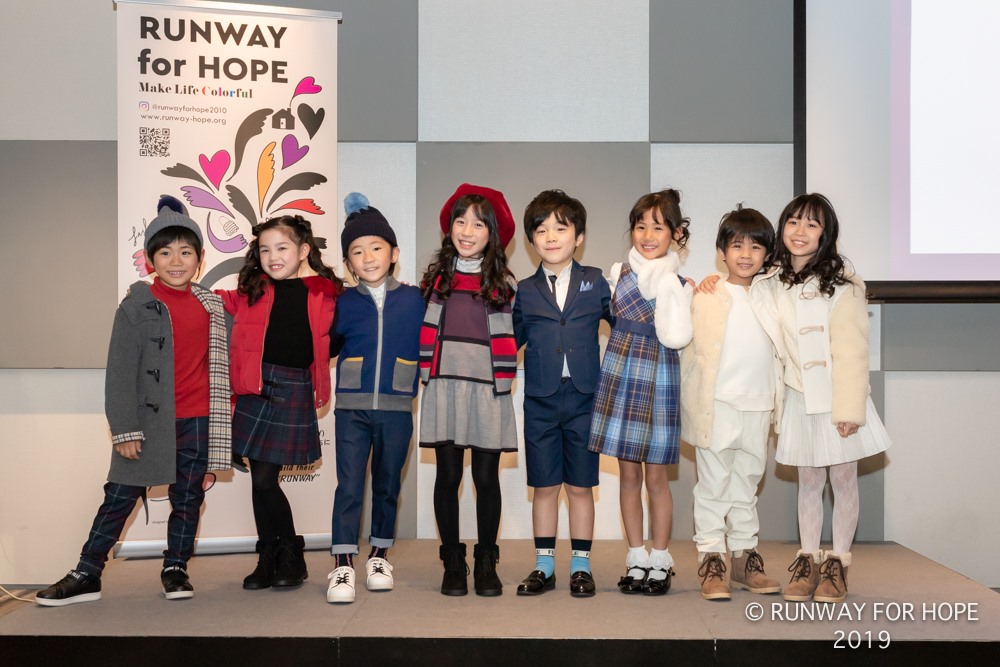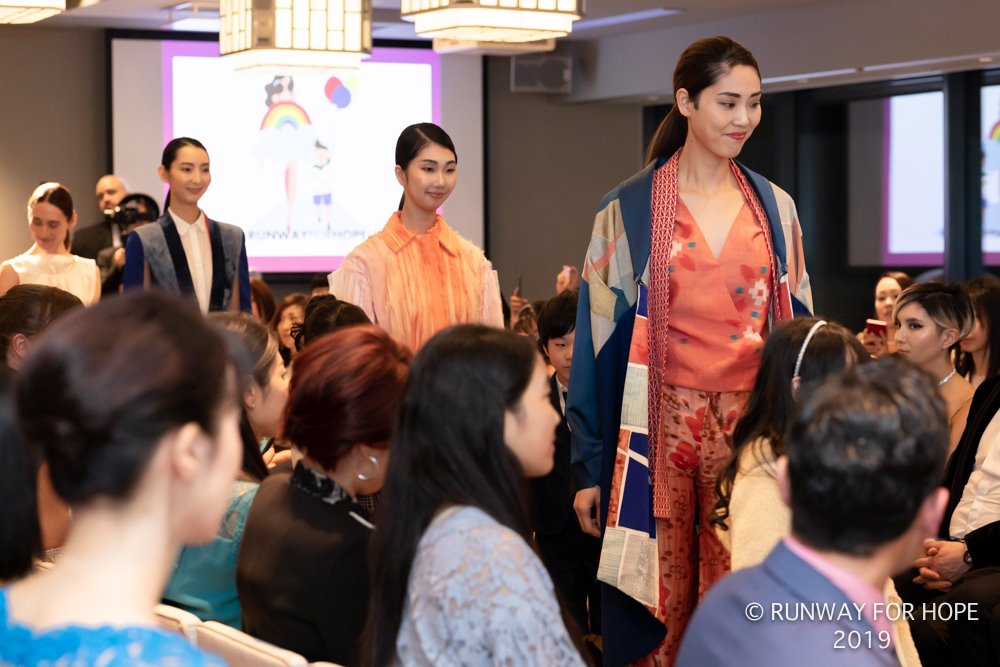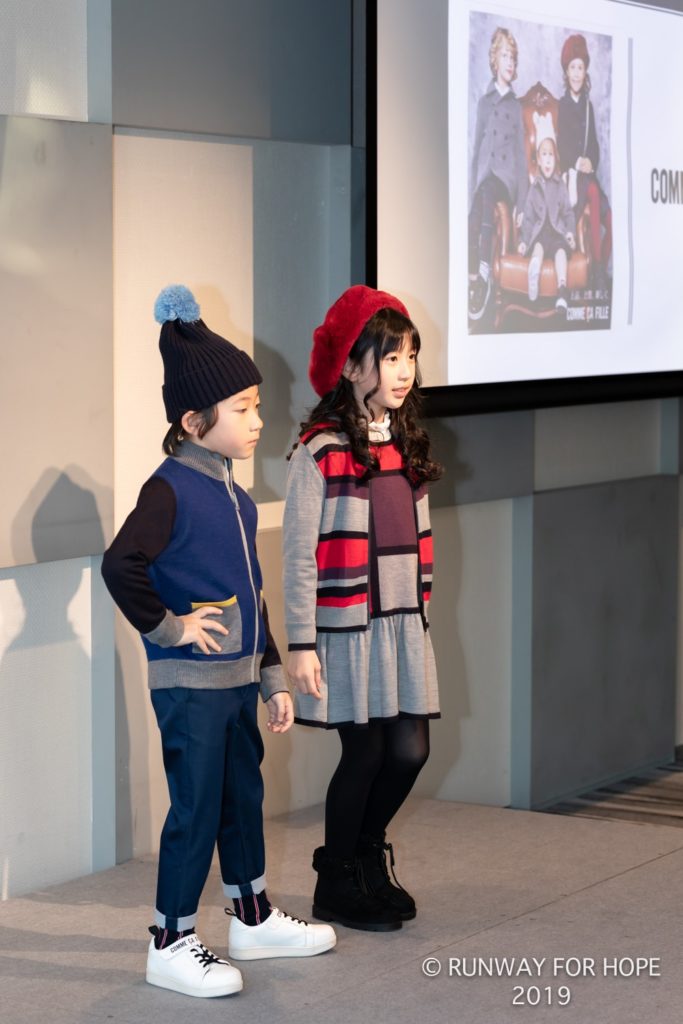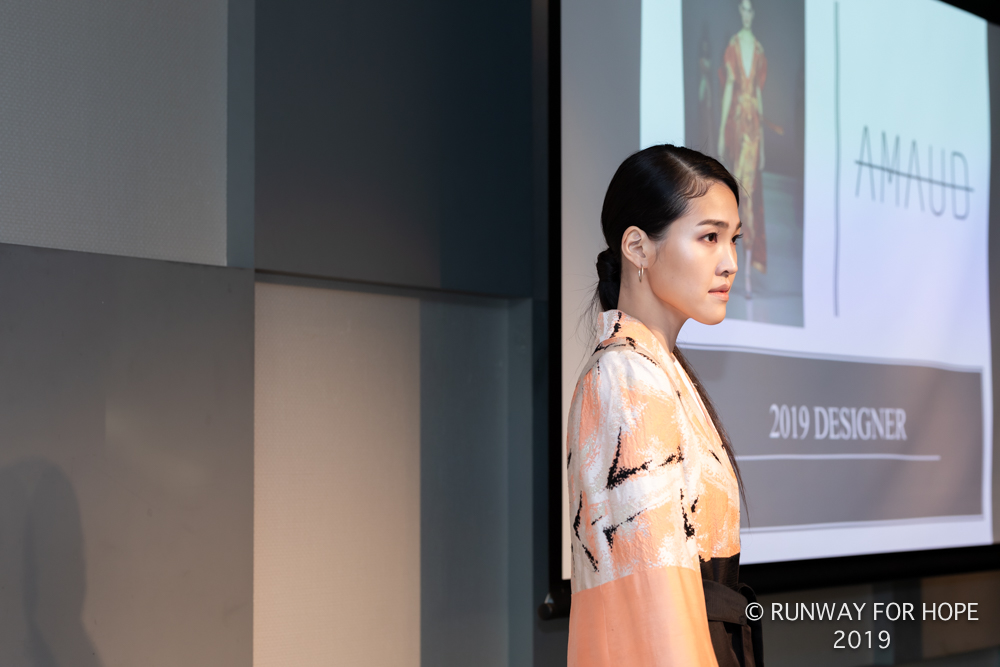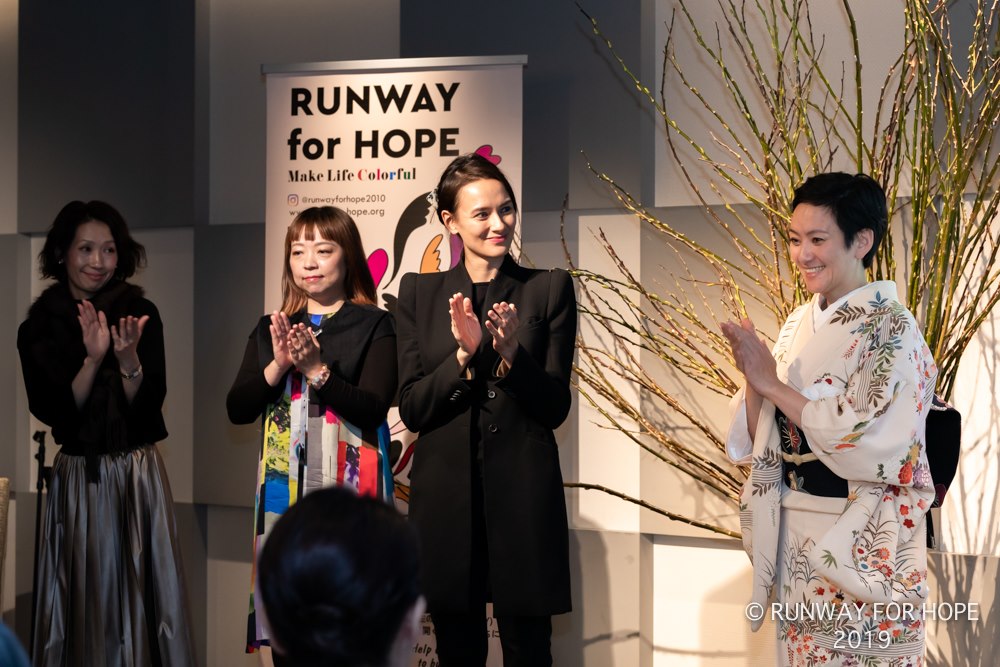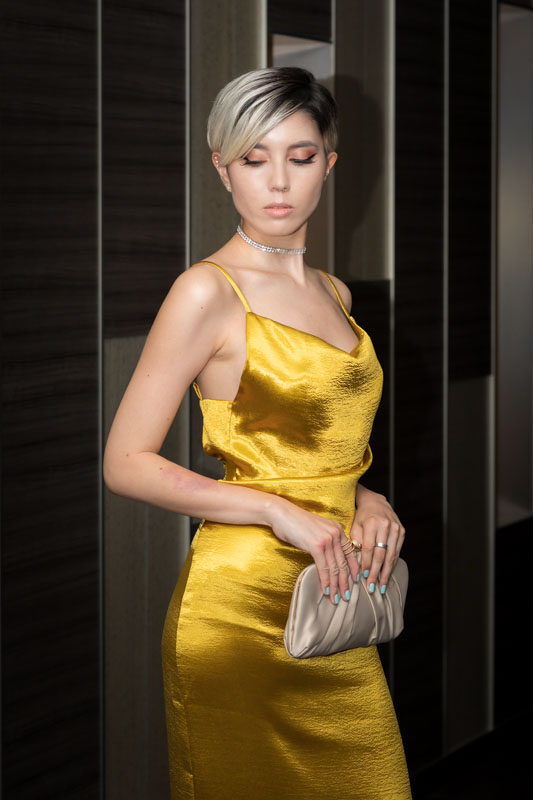 It's been a while since I've attended a charity event, and I was so excited when Runway for Hope asked me to be one of the ambassadors for this year's event. Runway for Hope is a charity group founded in 2010 that supports children in Japan and around the world going through difficulties and in need of aid. This year, the event was held at GINZA SIX and included a fashion show, dinner and auction. It was wonderful to listen to the different stories of some of the children who have been supported by Runway of Hope and how it's helping to shape the lives of the next generation. It was such an honor to be a part of a beautiful and meaningful event. Thank you so much!
今回は久しぶりにチャリティーイベントに参加できて本当に嬉しかったです!今年のRunway for Hopeでは、アンバサダーとして参加でき、大変光栄でした。Runway for Hope はラグジュアリーファッションを通じて、アジア、特に日本における難民に関する認知向上そして支援を目的に設立されました。日本を中心に、世界の難民や国内避難民の存在といった世界の様々な諸問題への関心を人々に抱いてもらうことを目的とした団体です。今回GINZA SIXで開催されたイベントは、ファッションショーとディナー、オークションなどが行われました。この団体に支援された子供達のお話なども聞けて、そして今後ももっとたくさんの子供たちを支援することを知ることができ、とても希望が溢れるような夜でした。
Shibuya PARCO GUCCI Opening Reception Party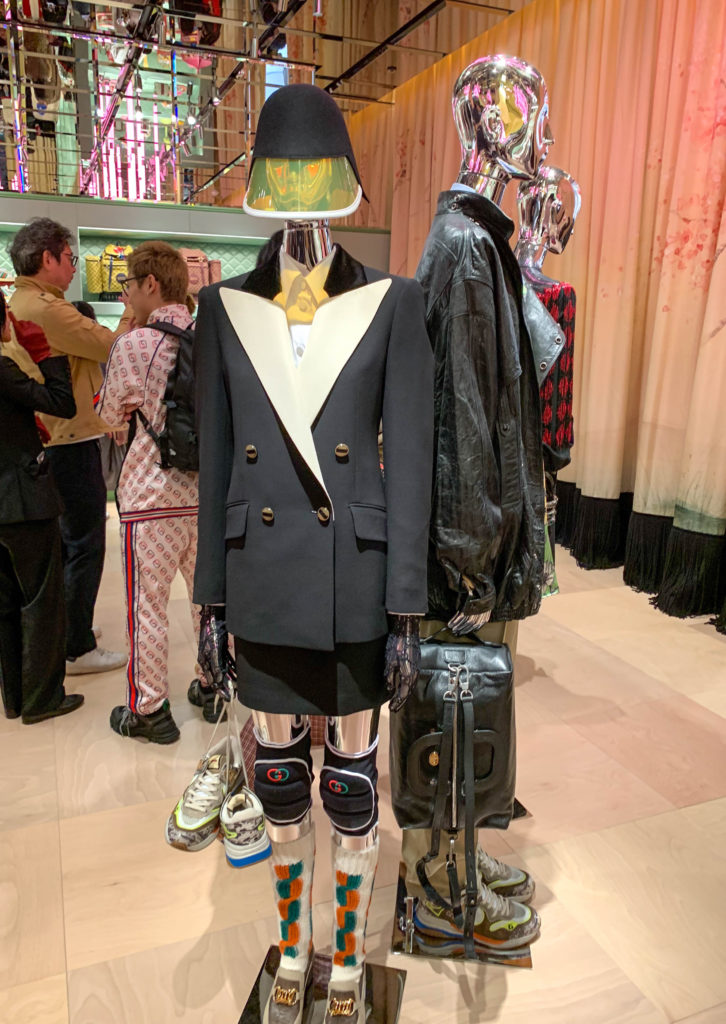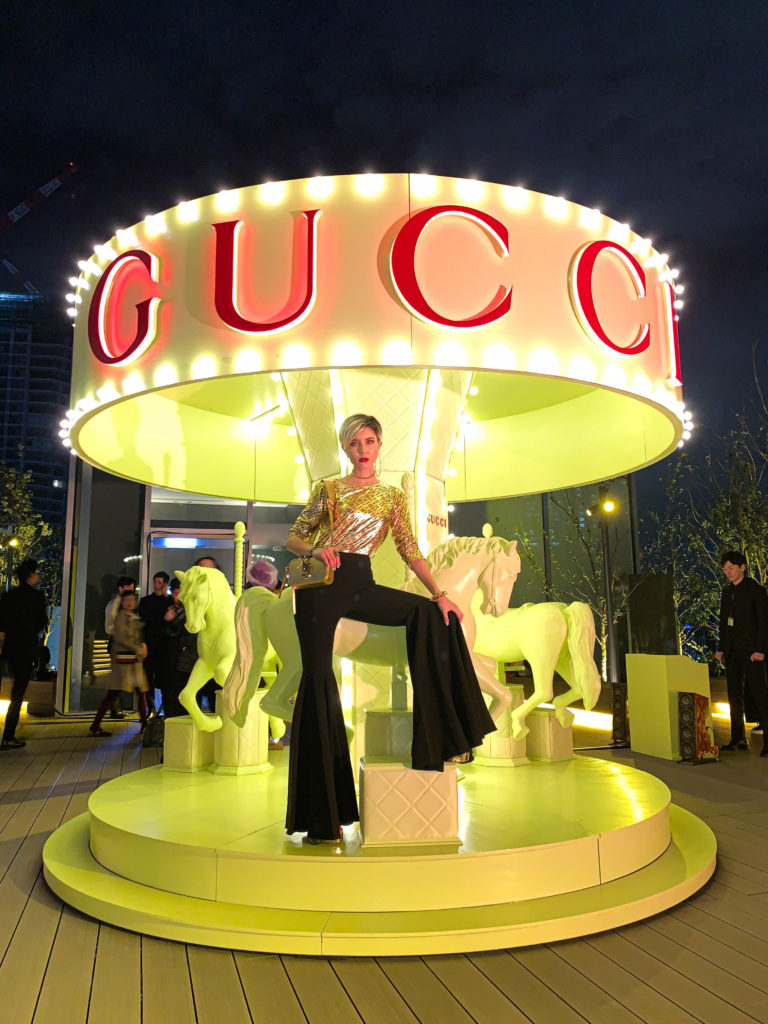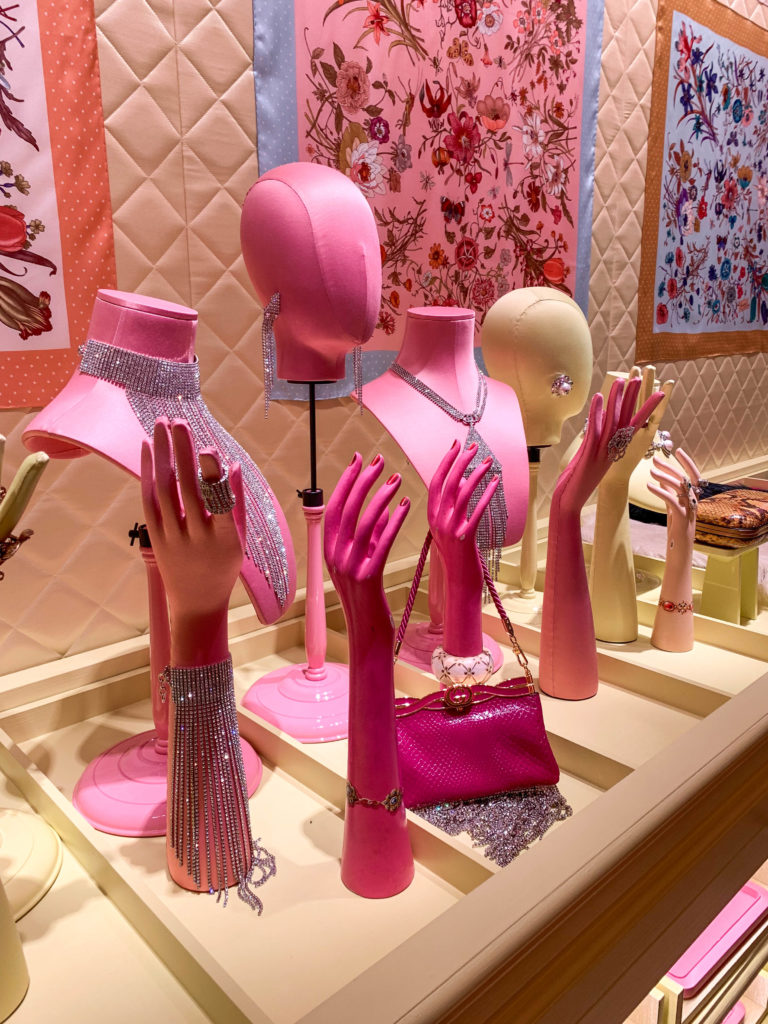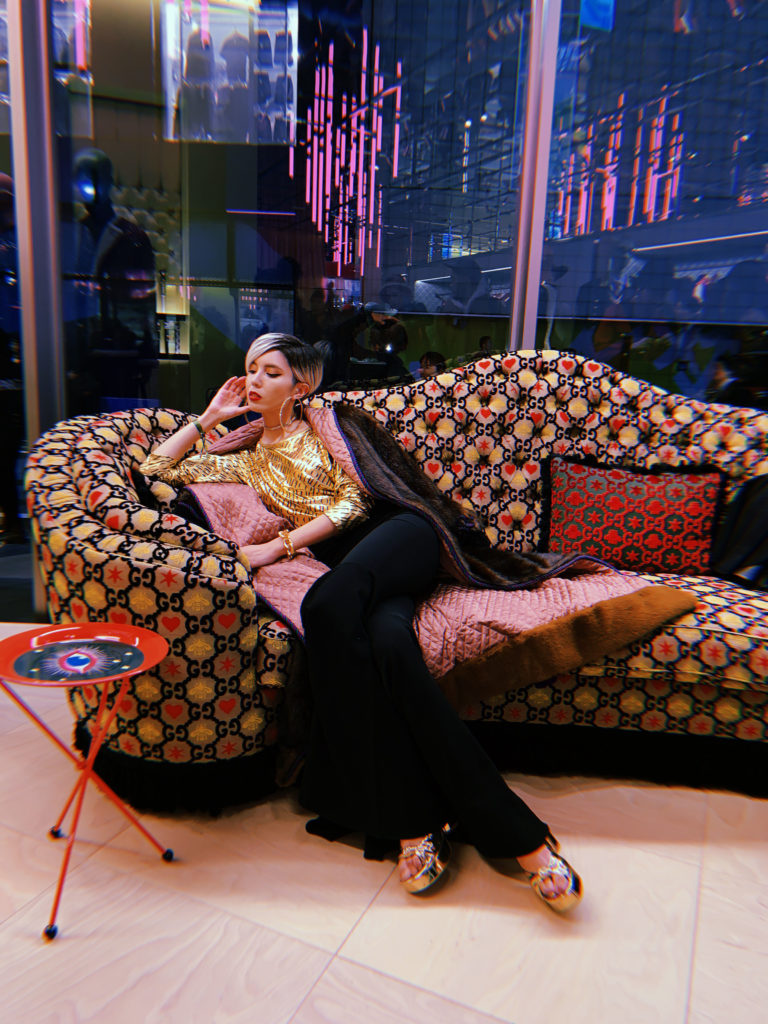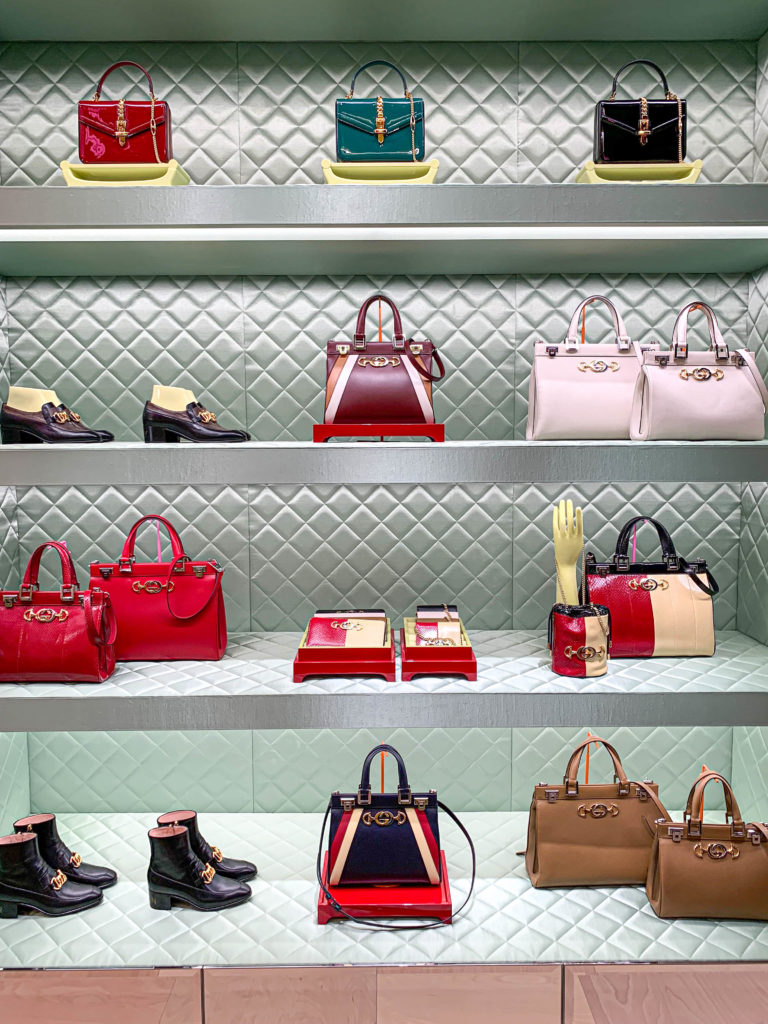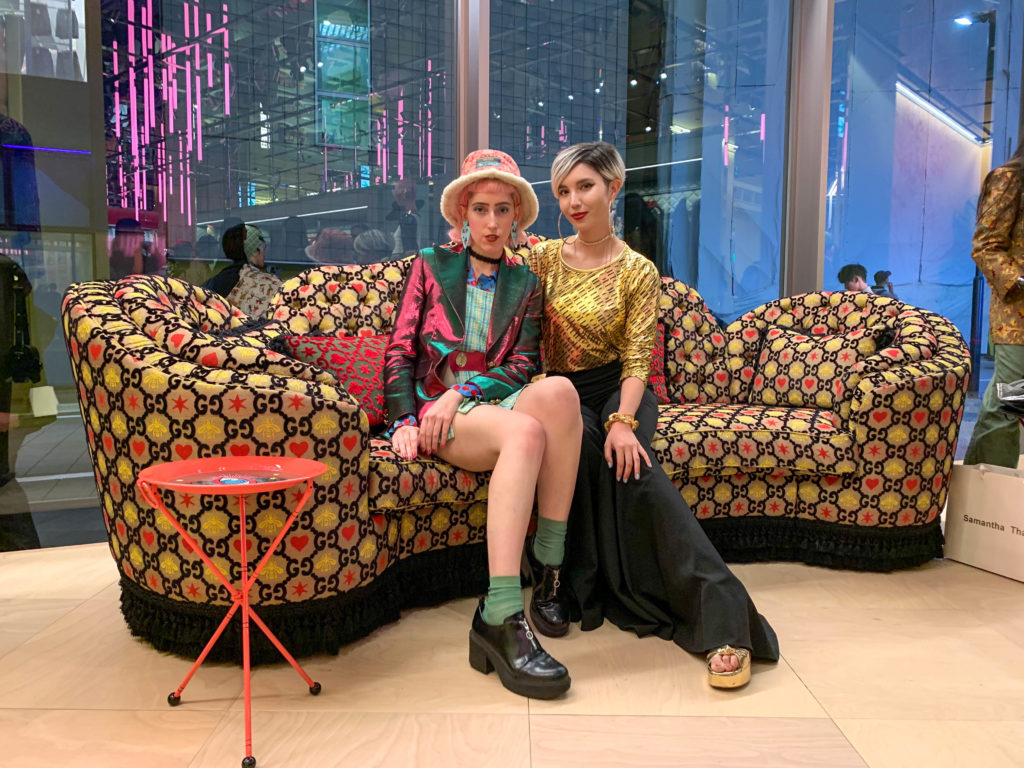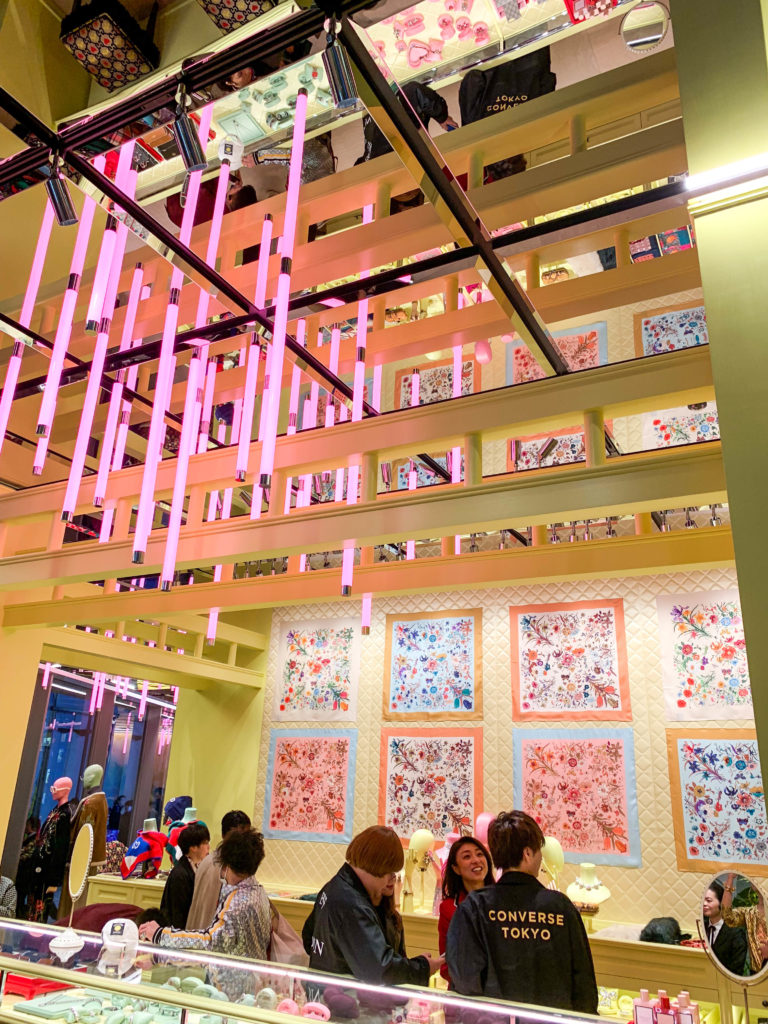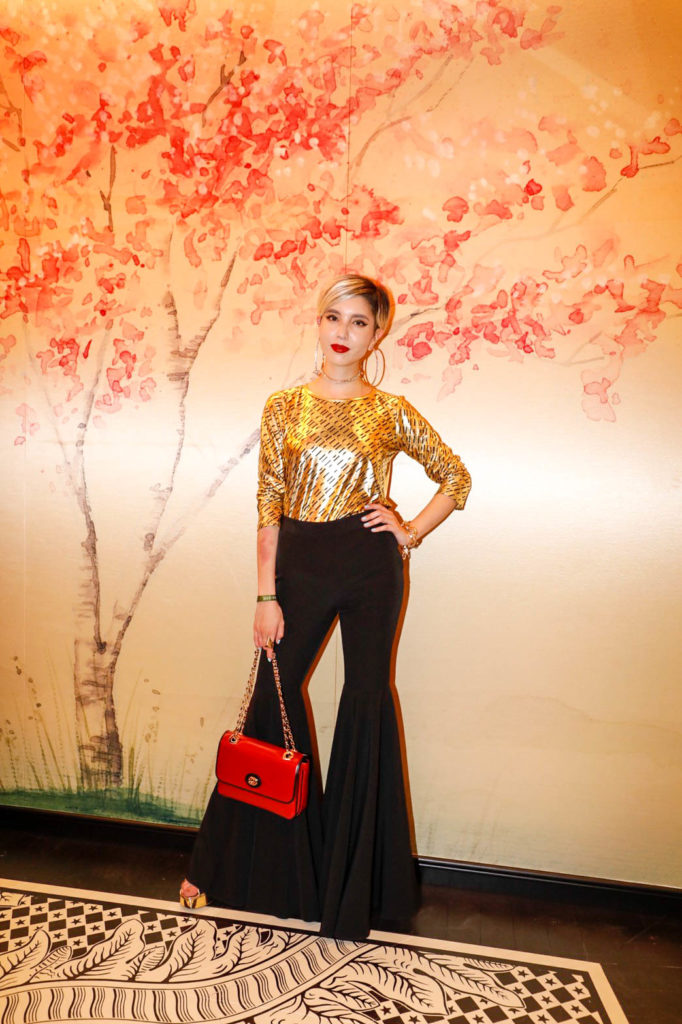 If you've ever visited the old Shibuya PARCO, you might know that it closed a couple of years ago. I didn't think it would reopen in style so soon! I had the opportunity to attend the pre-opening reception party at the GUCCI store on the 19th, a few days before the official opening on Friday the 22nd. The store was magnificent, to say the least, and they even had a glowing merry-go-round on the rooftop floor of PARCO with the DJ performances and hors d'oeuvres. It was an honor to attend another fabulous event by GUCCI. Congratulations on the new store opening!
数年前にクローズしてしまった渋谷PARCOが11月22日(金)にやっとリニューアルオープン!オープン数日前に、GUCCIよりプレオープンレセプションパーティーにご招待いただきました。クリエイティブディレクター アレッサンドロ・ミケーレによるグッチのコンテンポラリーで、ファッショントレンドをリードし続ける渋谷の革新的スピリットが響き合う、流動的でダイナミックなコンセプトを踏襲した世界で唯一のショップスペースが誕生しました。今年はGUCCIのスペシャルイベントに多数お招きいただけて、本当に光栄な限りです。おめでとうごいます!
SCOPES driven by PORSCHE Reception Party @ SO-CAL LINK GALLERY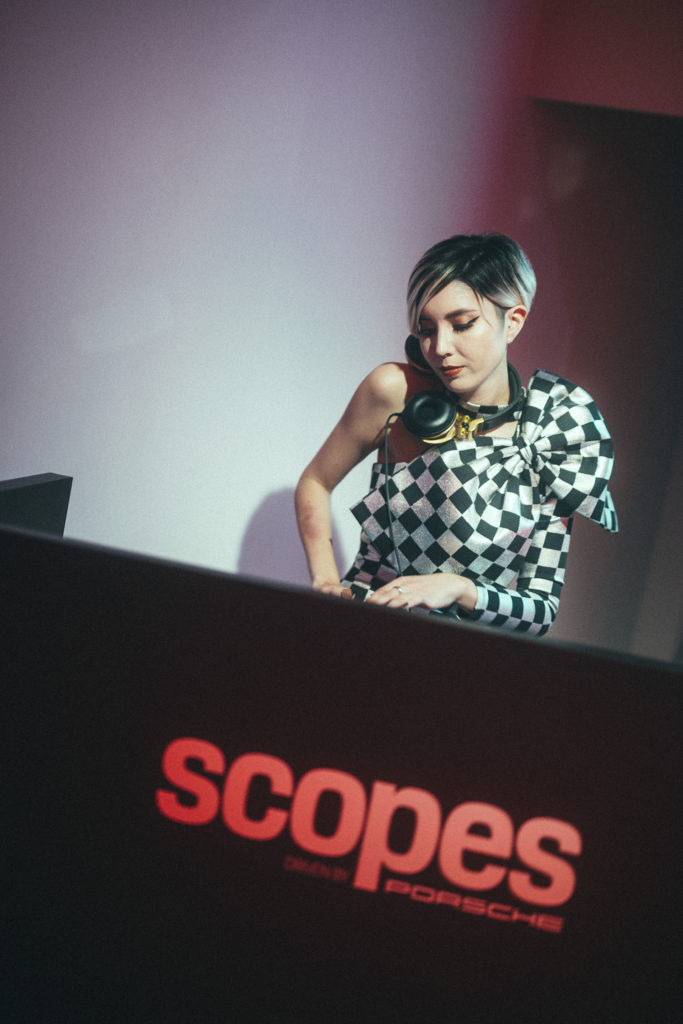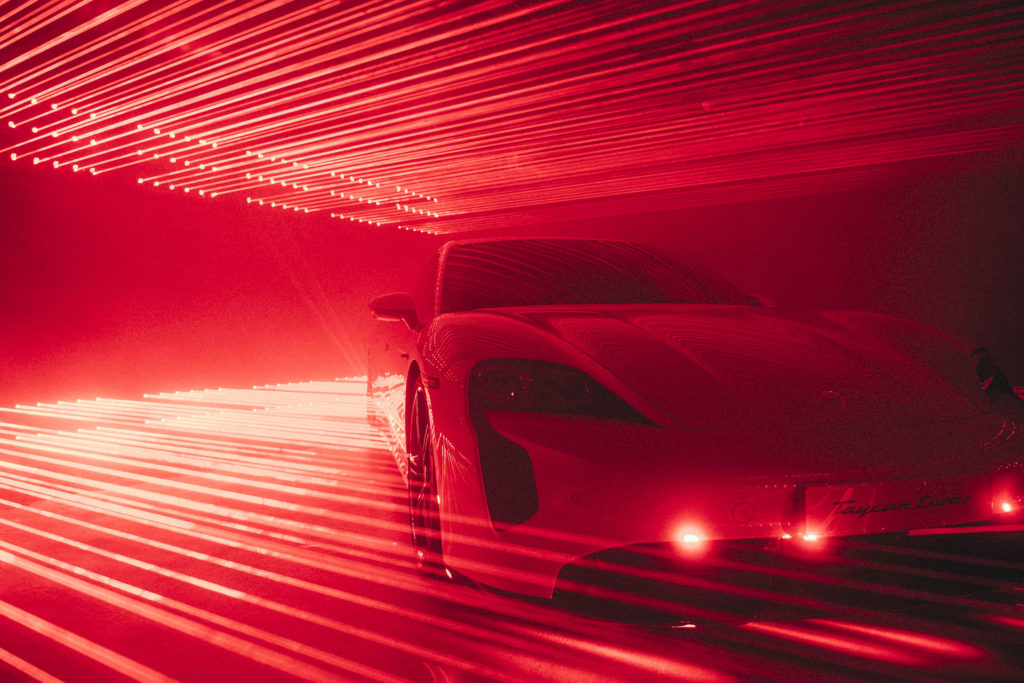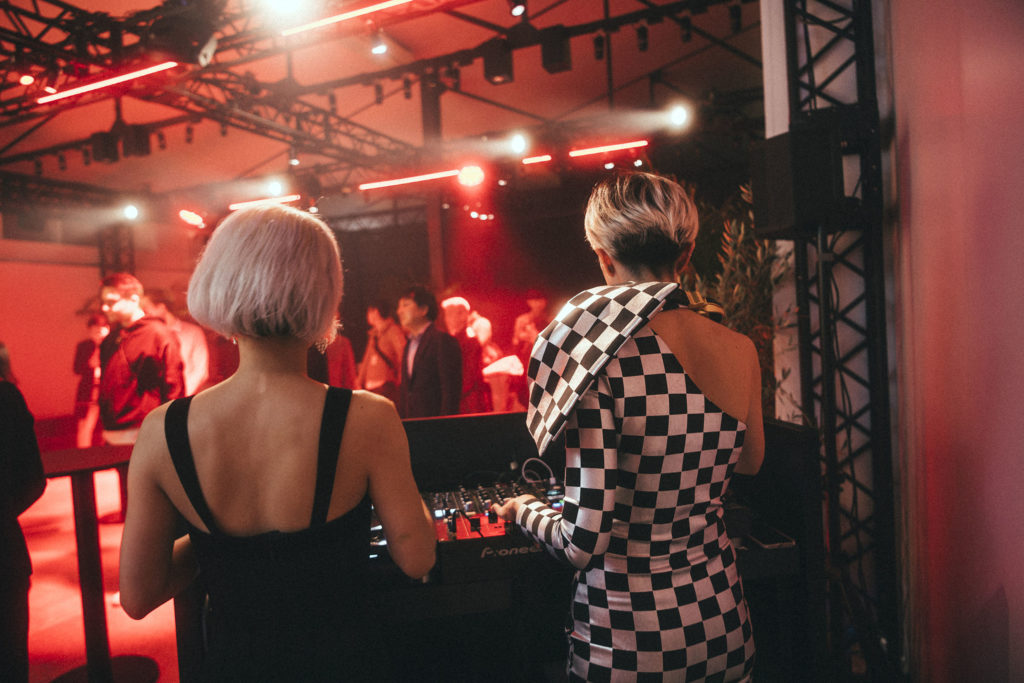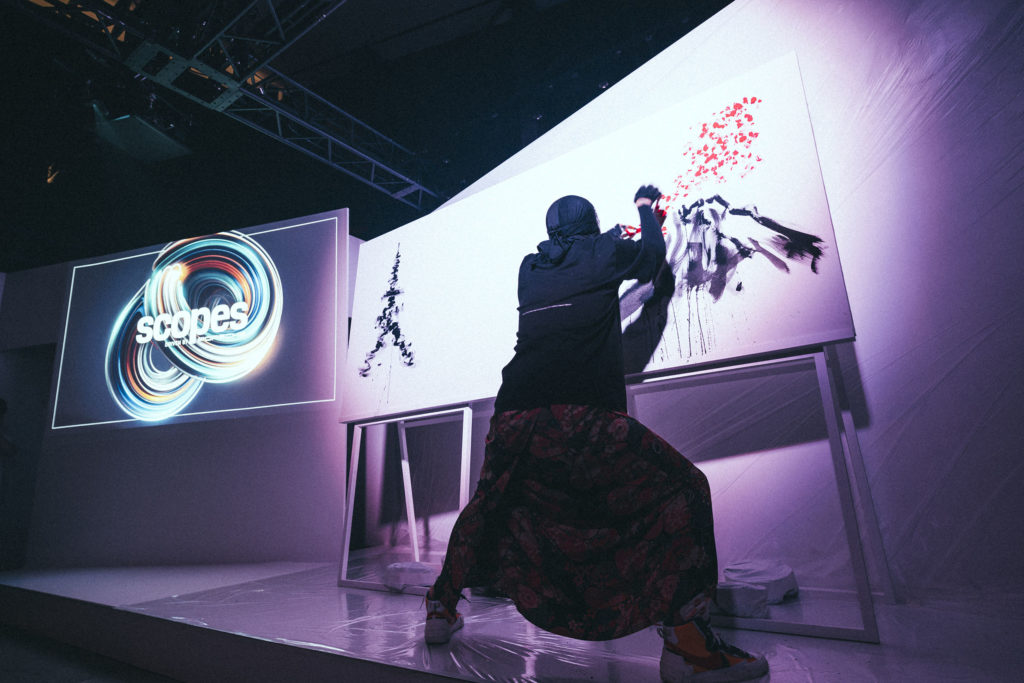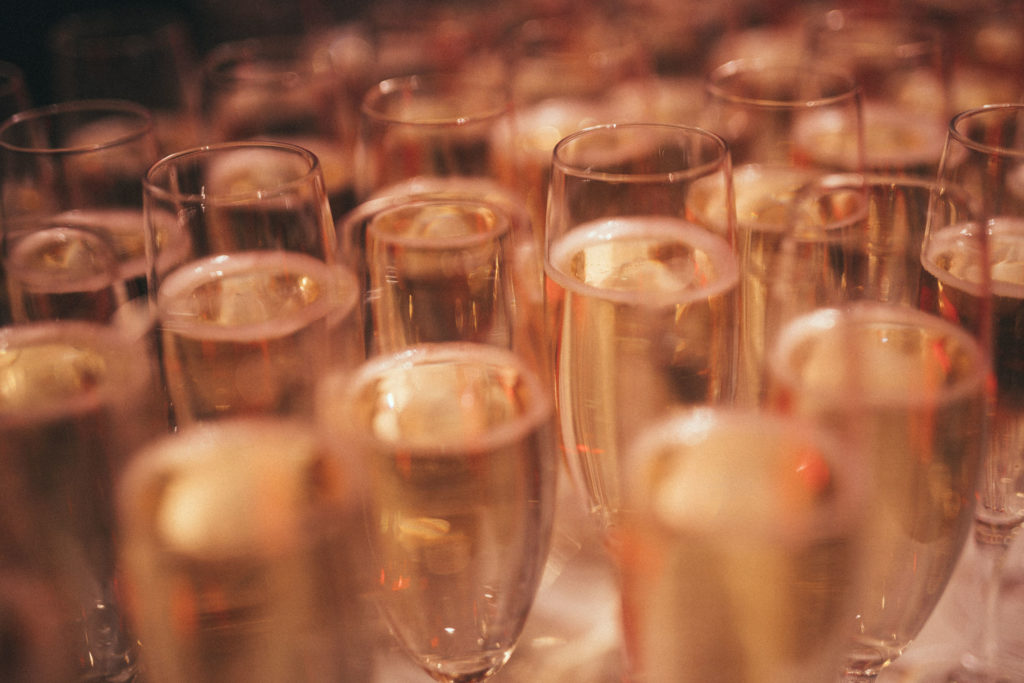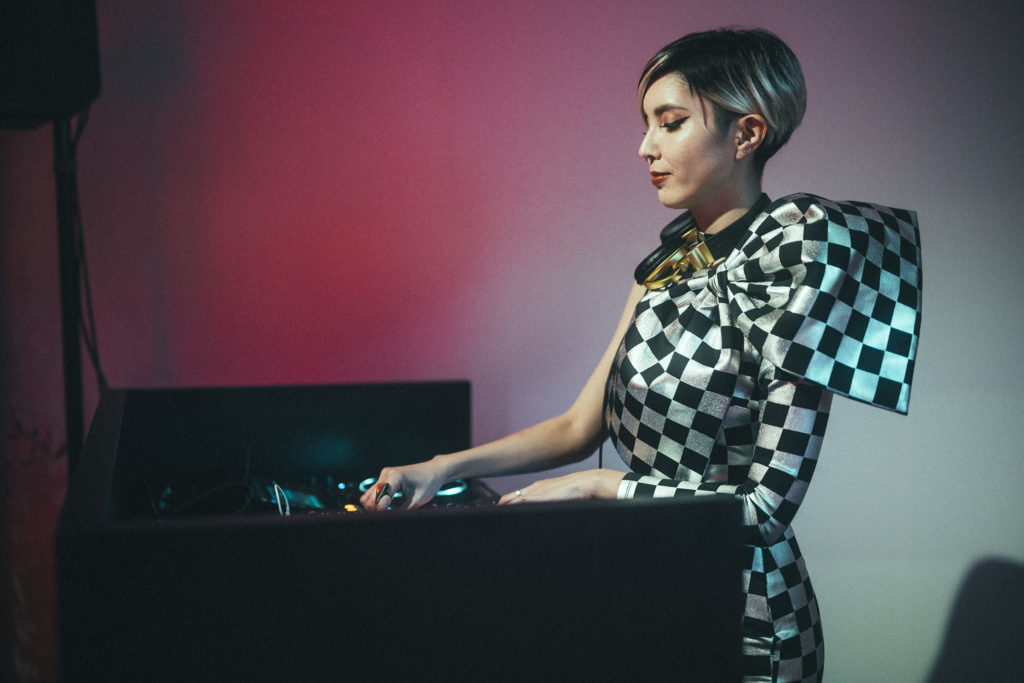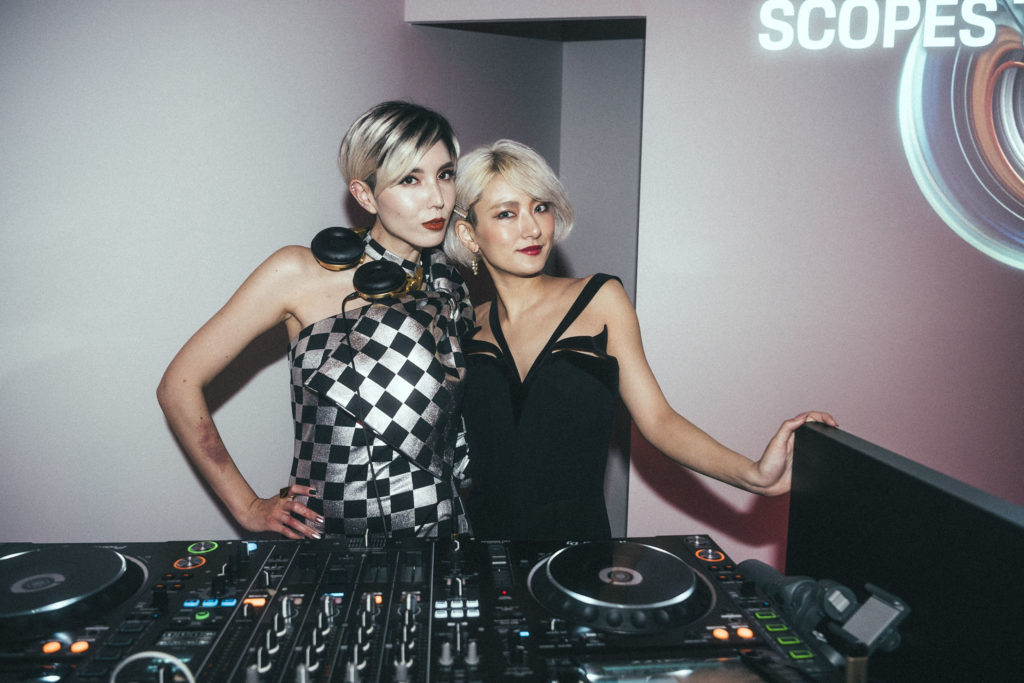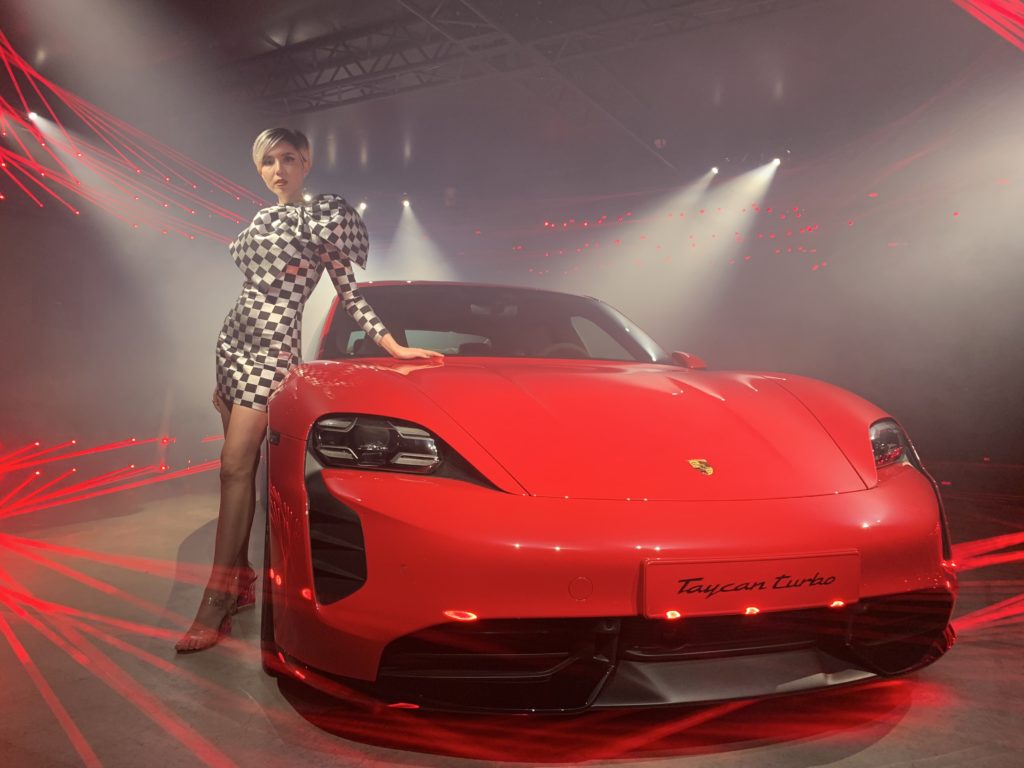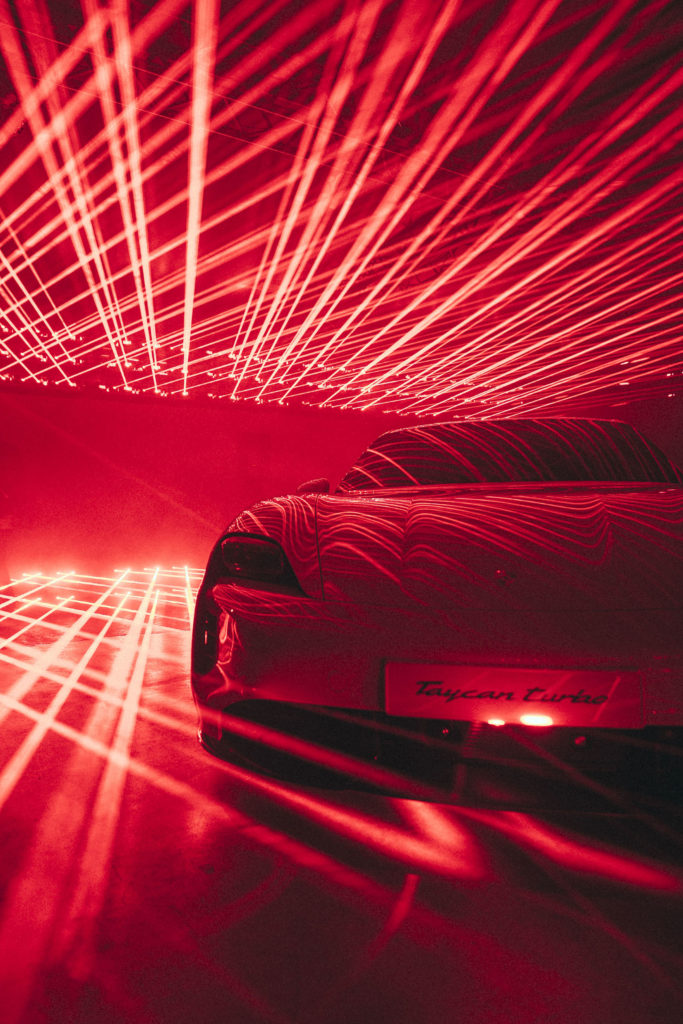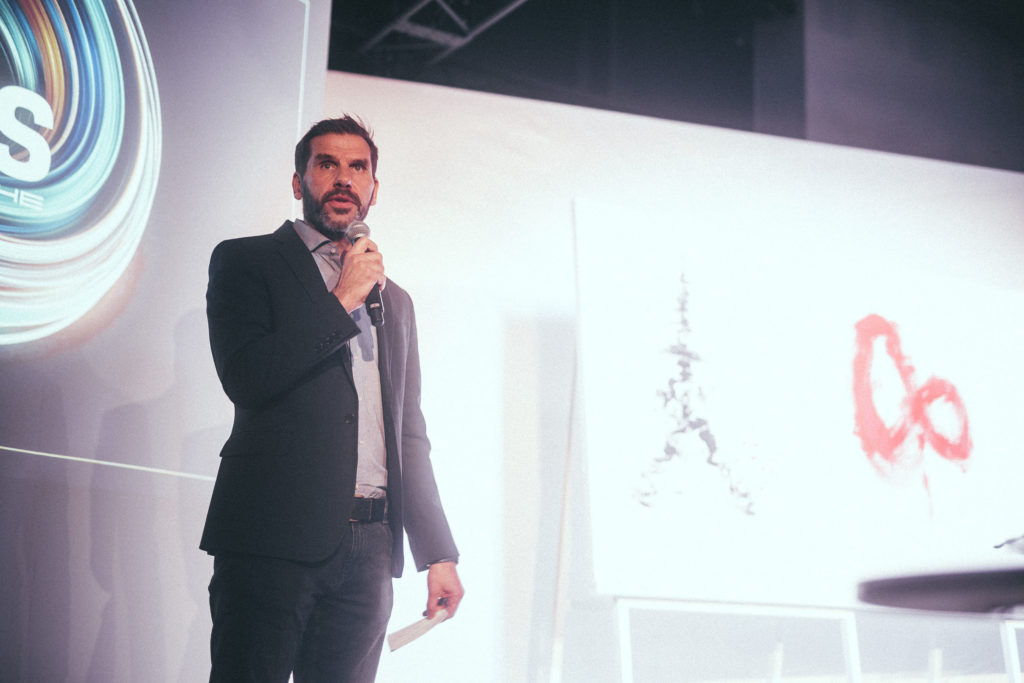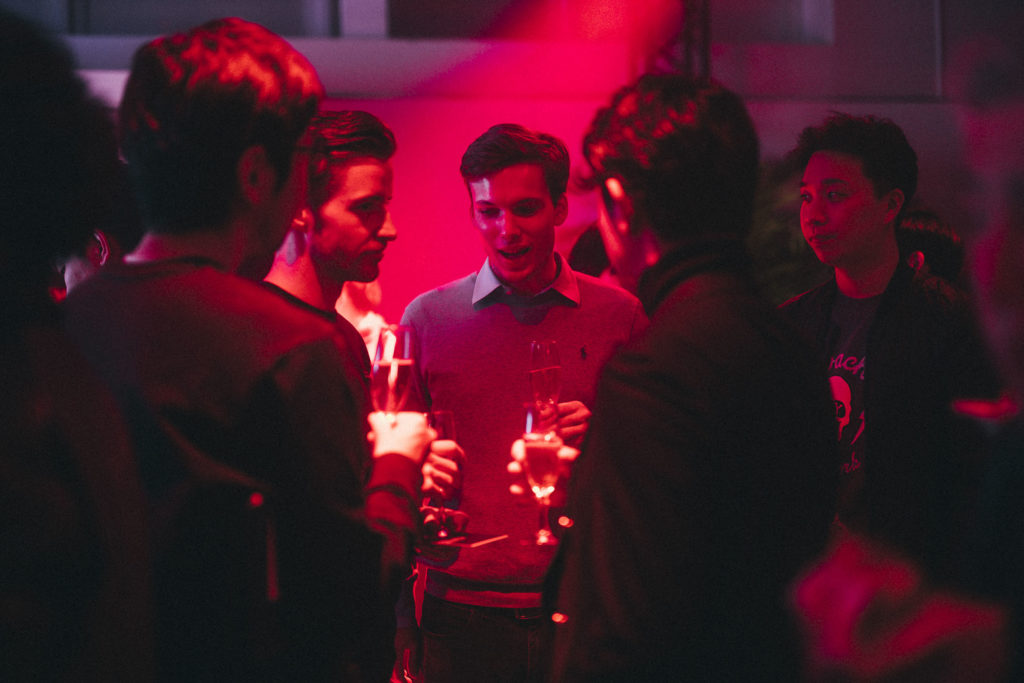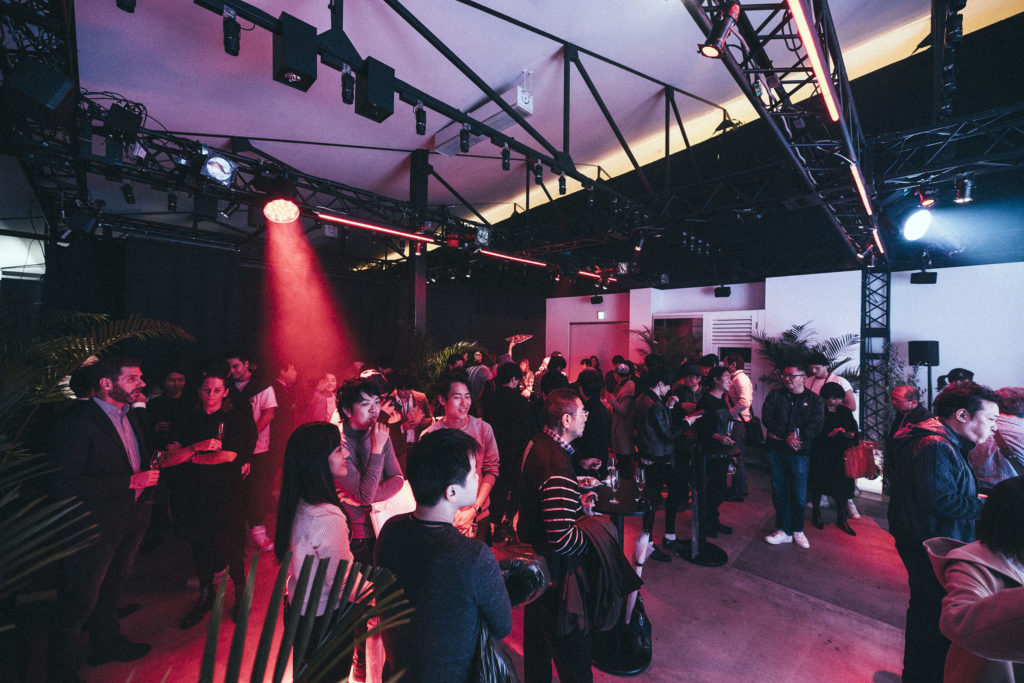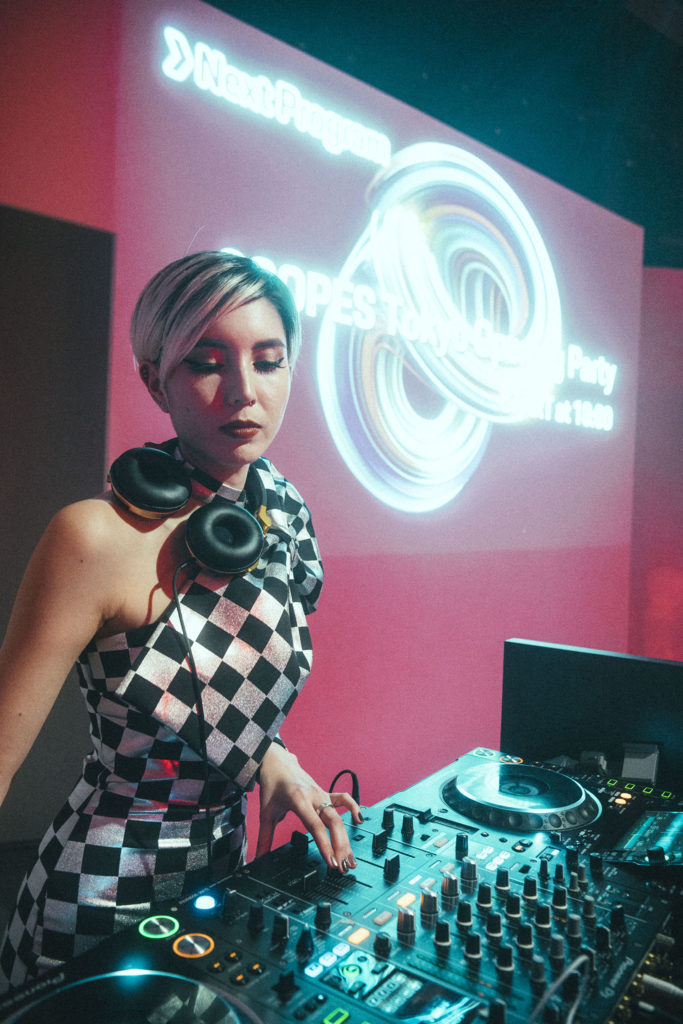 I had an amazing opportunity to DJ for the SCOPES TOYKO driven by PORSCHE event, which is taking place until December 7th. This time, they focused on the theme of "imagination and resonance" in order to market the Porsche brand to the next generation Millenials. Japan has launched this event in Berlin in September 2018, in Amsterdam in May 2019, and now in Tokyo from November to December. SCOPES in Japan aims to create a place where the Porsche brand and the pioneers that tow the generation of changing perspectives can meet. In order to do this, SCOPES has been planning many events that center around new business, art, music, and fashion. And for the vehicle display, they chose the brand's first electric vehicle "Taycan" for general viewing. What makes it special is that "MUTEK.JP," an electronic music and digital art festival is a part of the display performance, and "DOMMUNE" was in charge of the live-streaming of the event. I thought this was such a neat way to market a luxury brand like PORSCHE and it was awesome to actually see the car in person and how it was displayed!
この度、「SCOPES TOKYO driven by PORSCHE」イベントの初日にDJをさせていただきました。SCOPESとは世界で開催されるポルシェのイベント。「想像力と共振」をテーマに、ポルシェが次世代カスタマーとして想定しているミレニアル層に向けて新たなブランド価値を発信することを目的に開催しているものである。日本は2018年9月のドイツ・ベルリン、2019年5月のオランダ・アムステルダムに続き、世界で3カ所目の実施となる。日本におけるスコープスは「Changing Perspectives時代をけん引するパイオニアとポルシェの価値観が出会う場所」をコンセプトに、ニュービジネス、アート、ミュージック、ファッションを中心としたコンテンツを多数企画。車両展示としては、ブランド初の電気自動車「タイカン」を一般公開する。イベントではカナダ・モントリオール発の電子音楽とデジタルアートの祭典「MUTEK.JP」(ミューテック・ジェイピー)がタイカンの展示演出などを担当。また各コンテンツのライブストリーミング配信を「DOMMUNE」(ドミューン)が行う。コンセプトもすごく素敵だし、こんなにかっこいいPORSCHEをMUTEK.JPさんによる素晴らしい演出の中で見れてすごく興奮しました!
CHARLES & KEITH 1-Year Anniversary / Winter Collection Launch Party @ Hotel Koe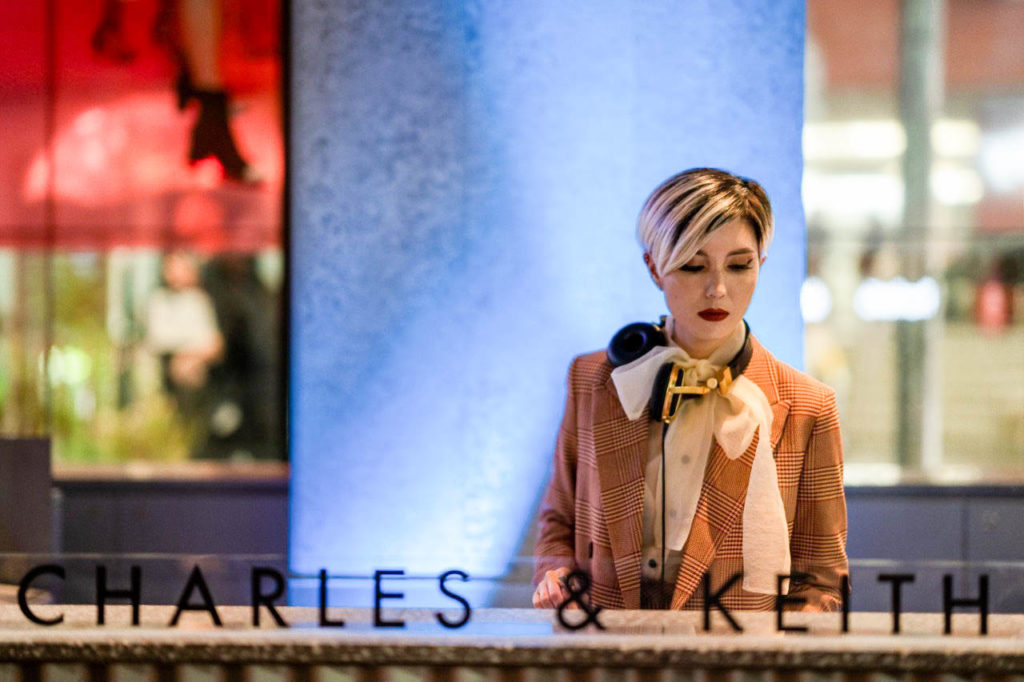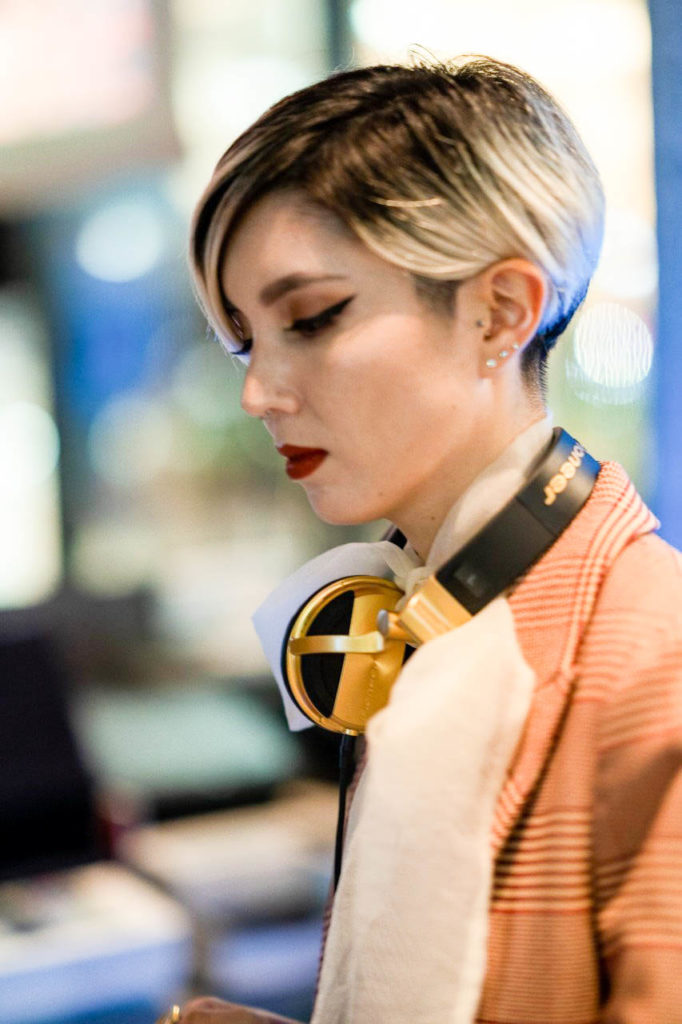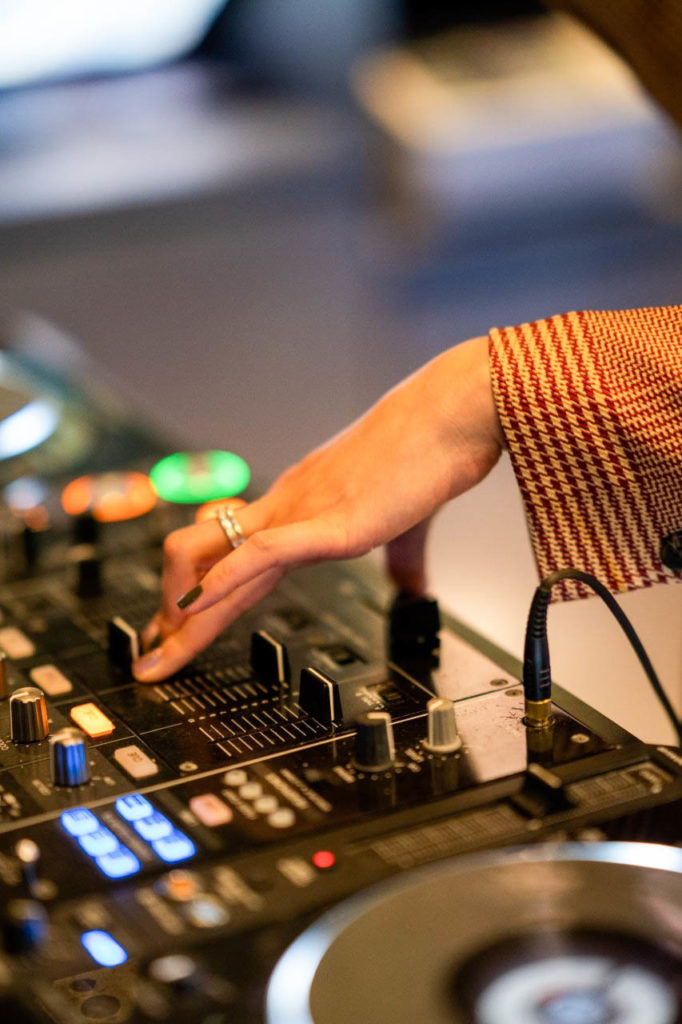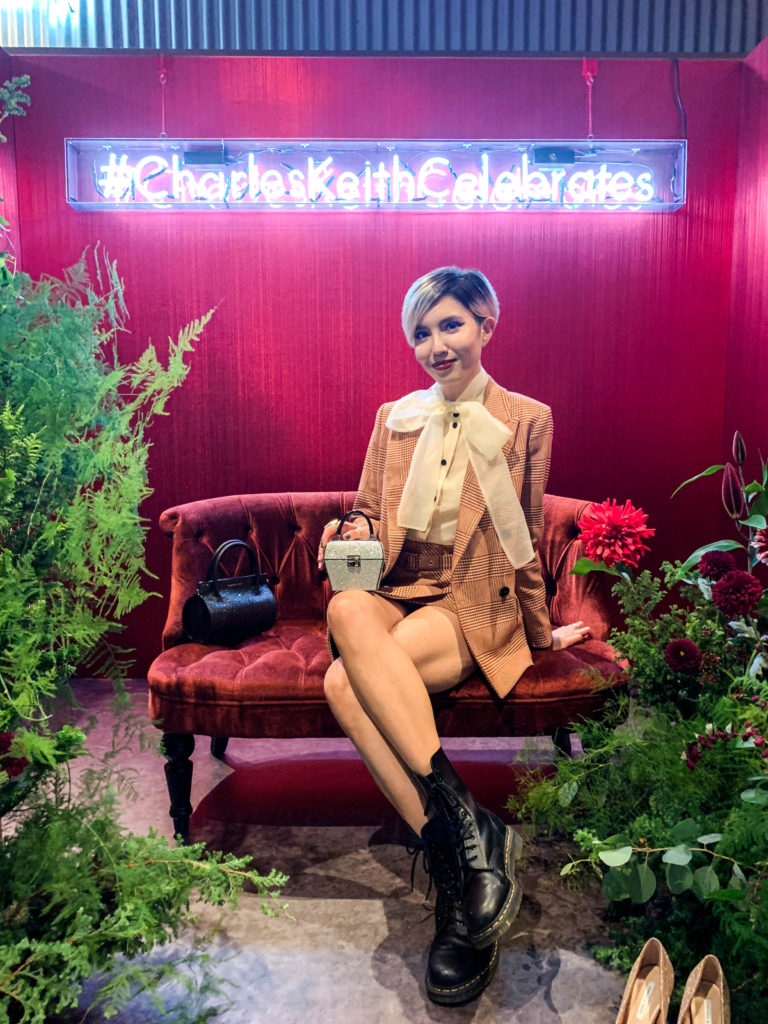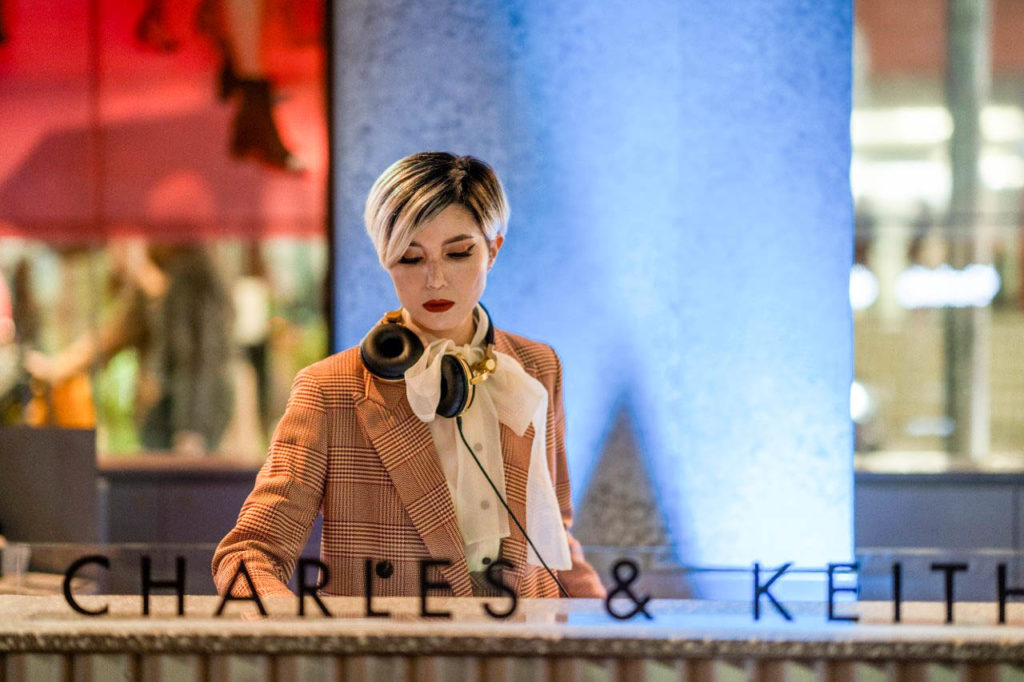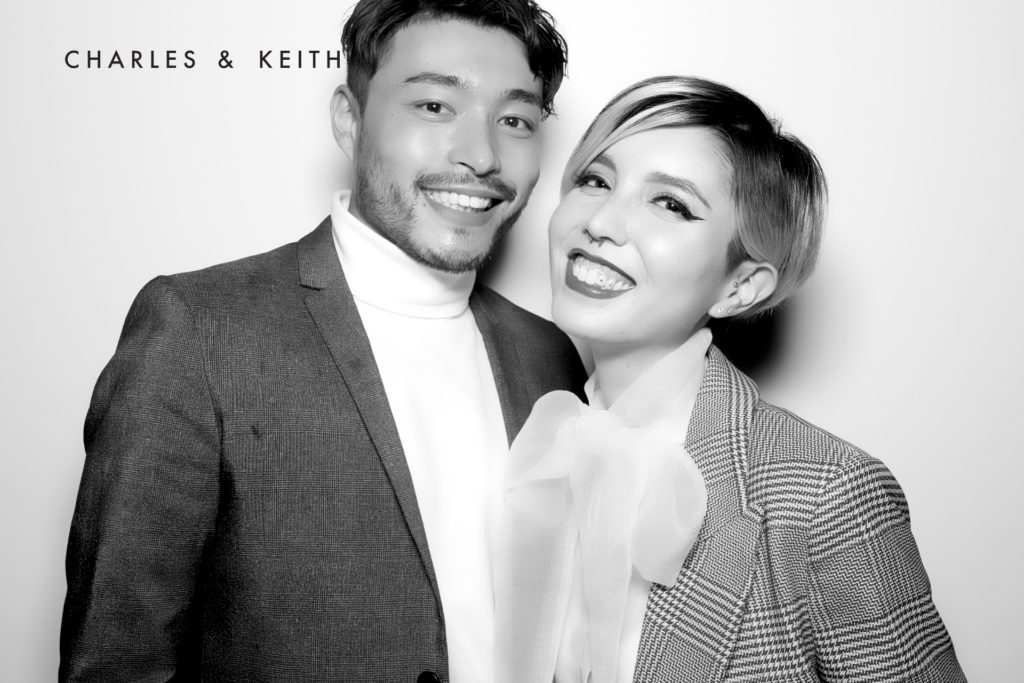 Charles & Keith is one of my favorite footwear & accessories brand to shop at (it's one of the few brands that actually have my shoe size). And I was so happy when they asked me to DJ for Charles & Keith Japan's 1-year anniversary and holiday collection preview party at Hotel Koe! I don't have too many photos of the party unfortunately since I was DJing the full three hours, but I had an amazing time. My friend Yohei and the PR team did a wonderful job planning and hosting the party. Thank you so much for having me and congratulations on the 1-year anniversary!!
CHARLES & KEITHはお気に入りの靴とアクセサリーブランドなので、1周年パーティーでのDJをお願いされた時はめちゃくちゃ嬉しかったです!Hotel Koeで開催されたパーティーは1周年のお祝いを兼ねて、新しく発売されるホリデーコレクションのプレビューでもありました。パーティーでは初めから最後までDJしてたのであまり写真がないのですが、すごく楽しかったです。友達のようへいさんとPRチームには、本当に感謝しかありません。素敵なパーティー、そしてCHARLES & KEITH Japan1周年記念おめでとうございます!
Tiffany & Co. "A Very Very Tiffany" Holiday Collection Reception Party @ Cat Street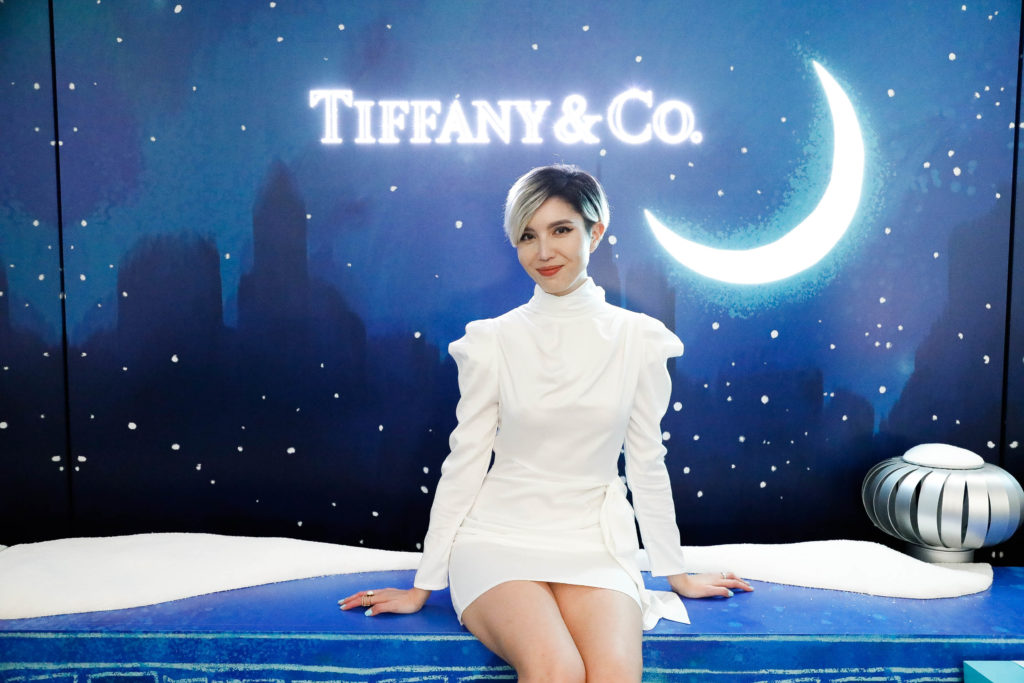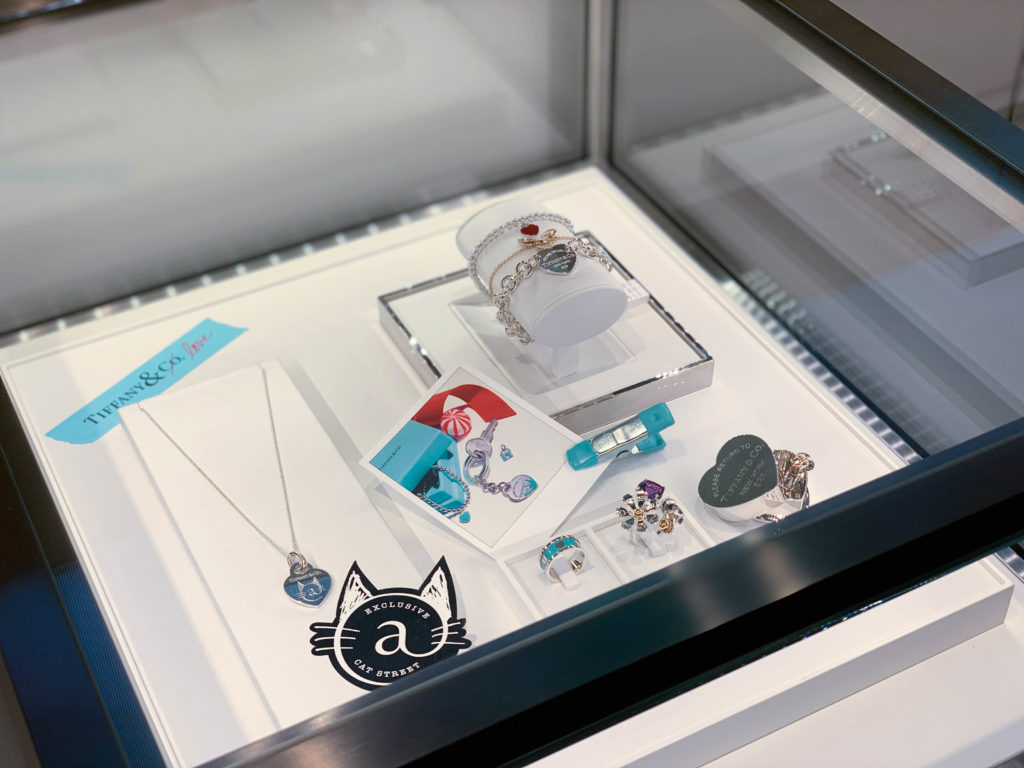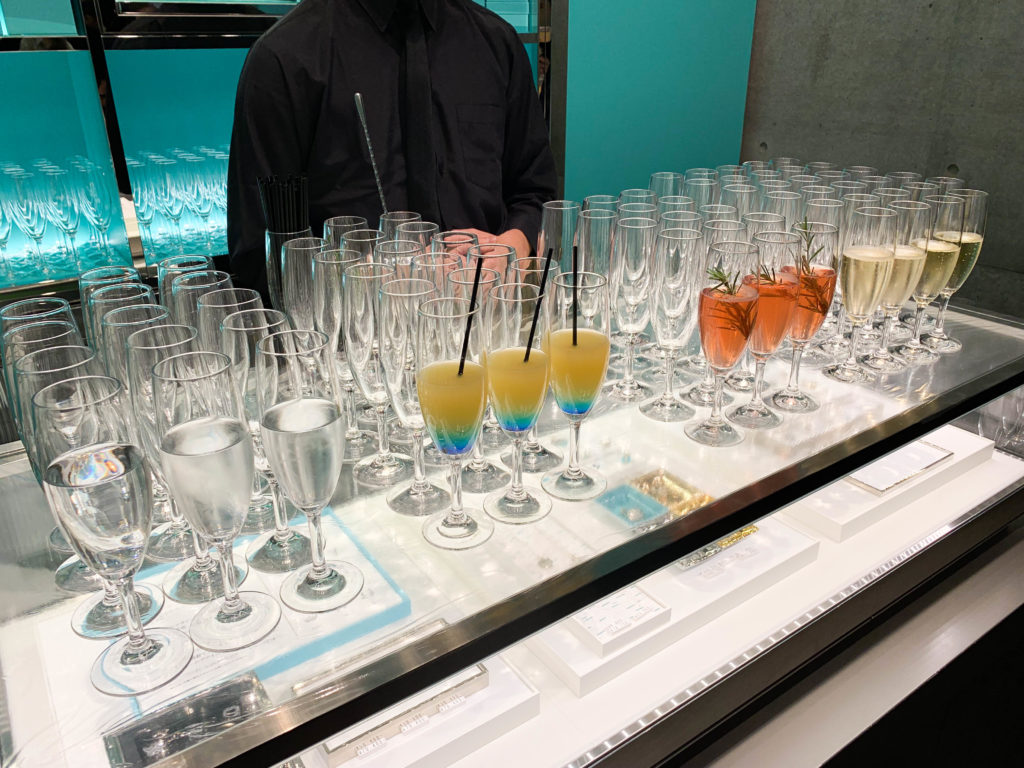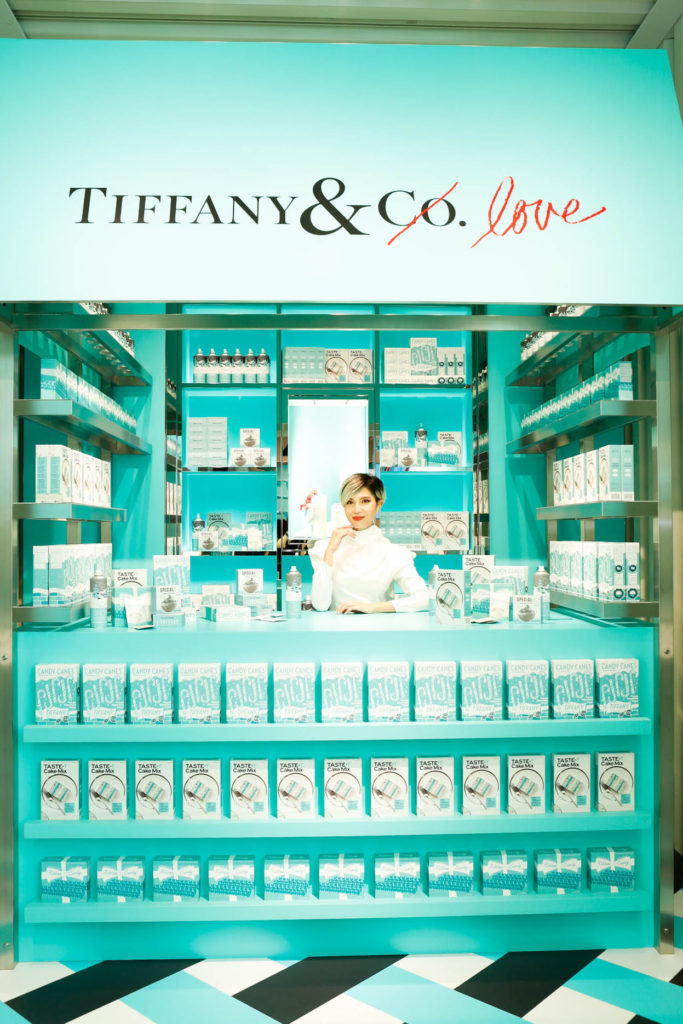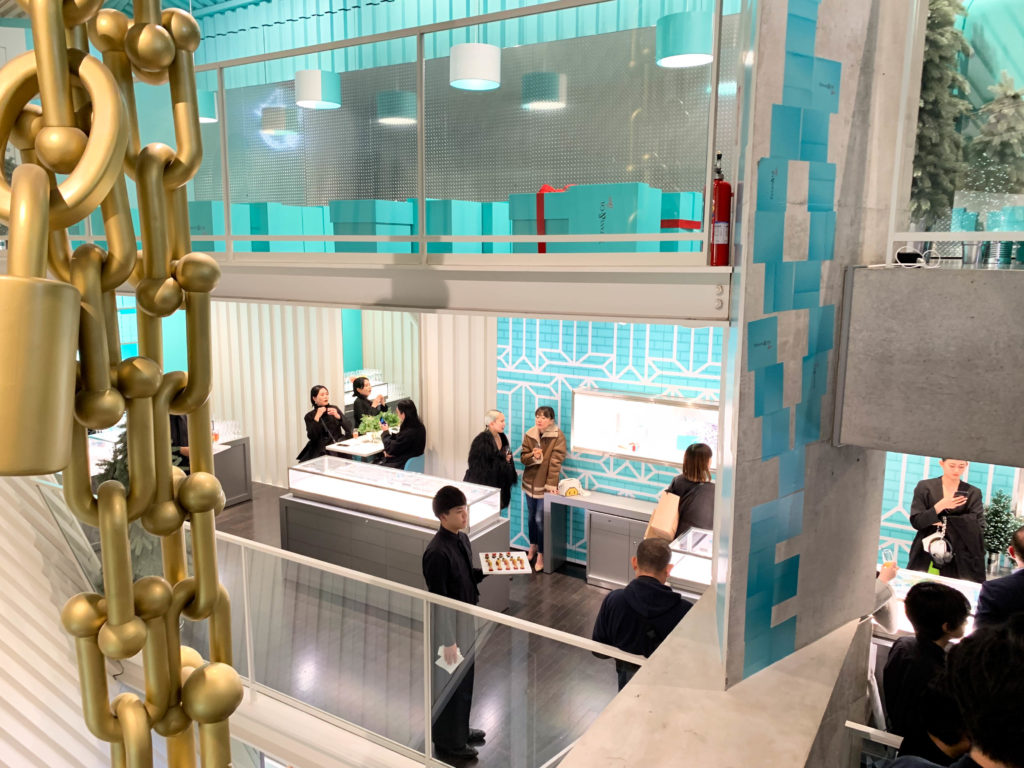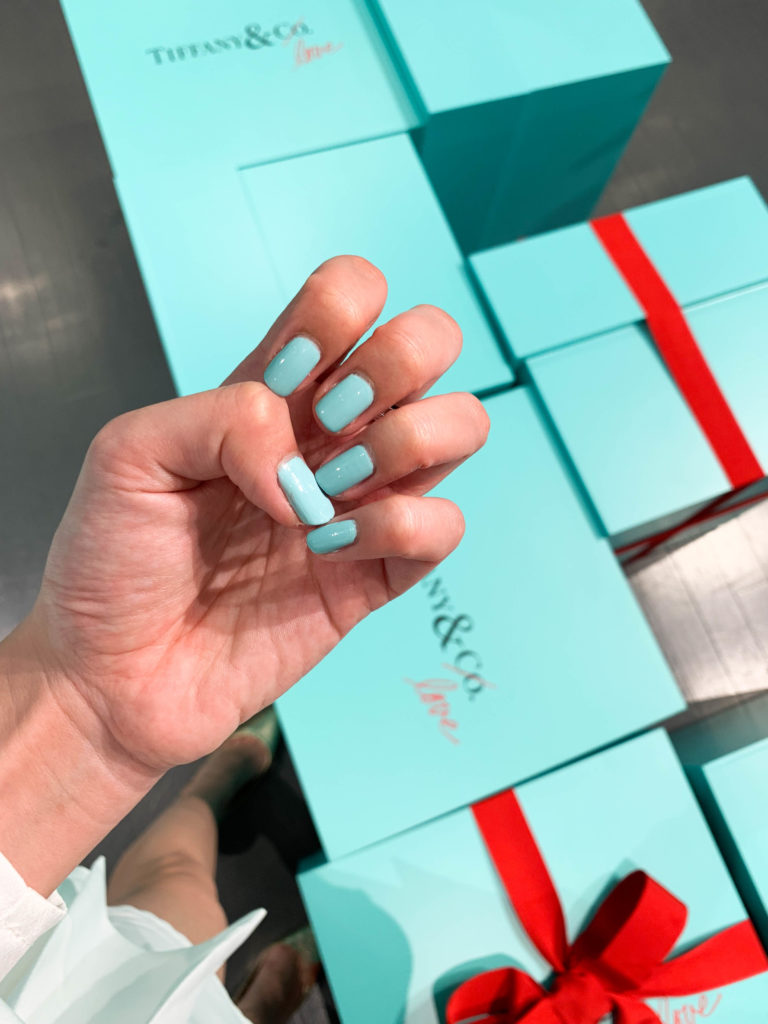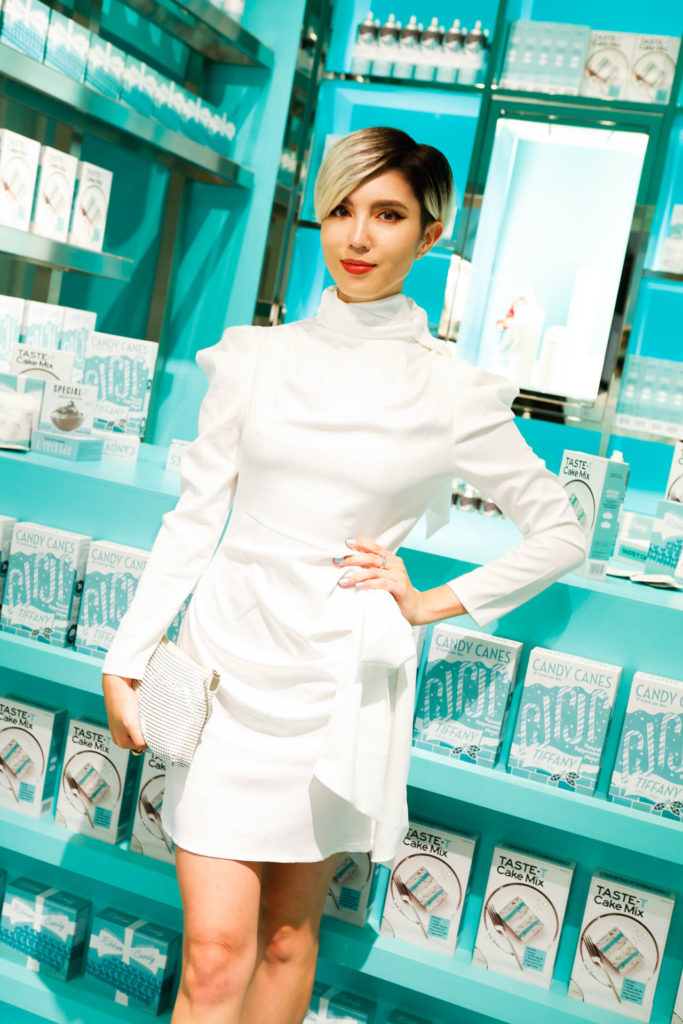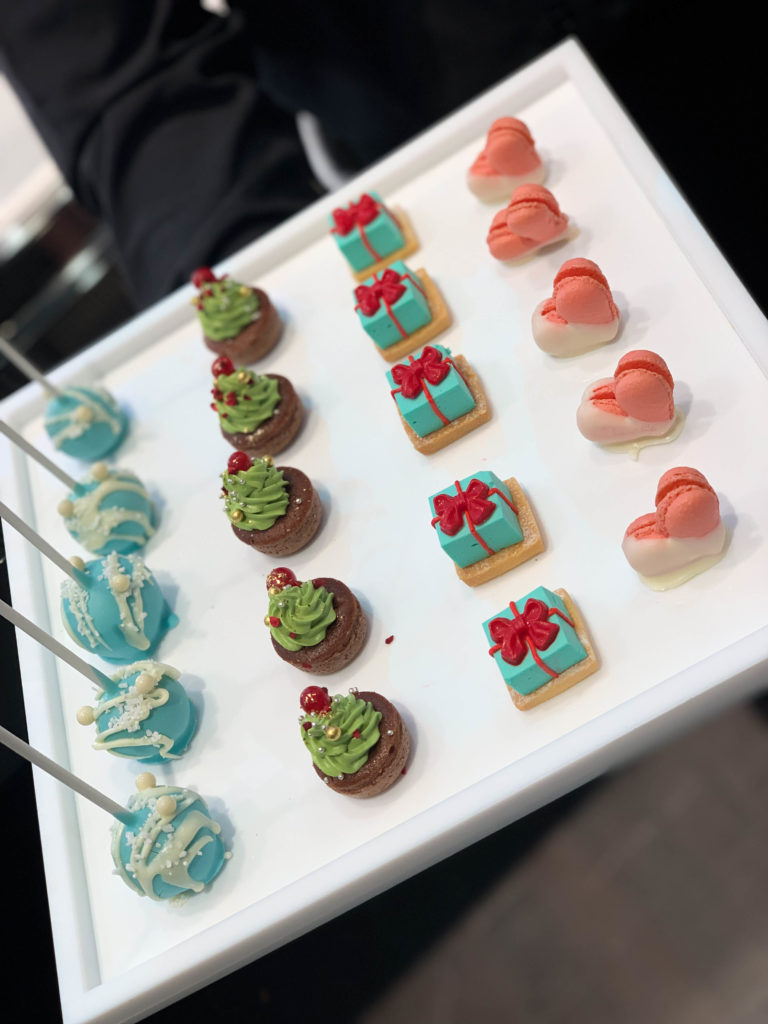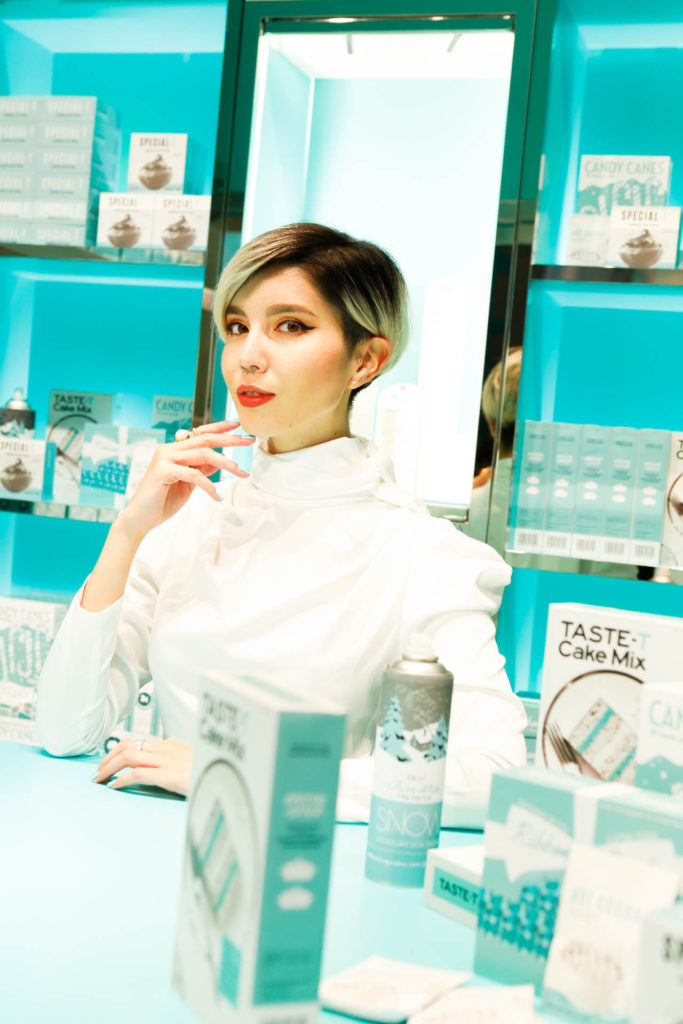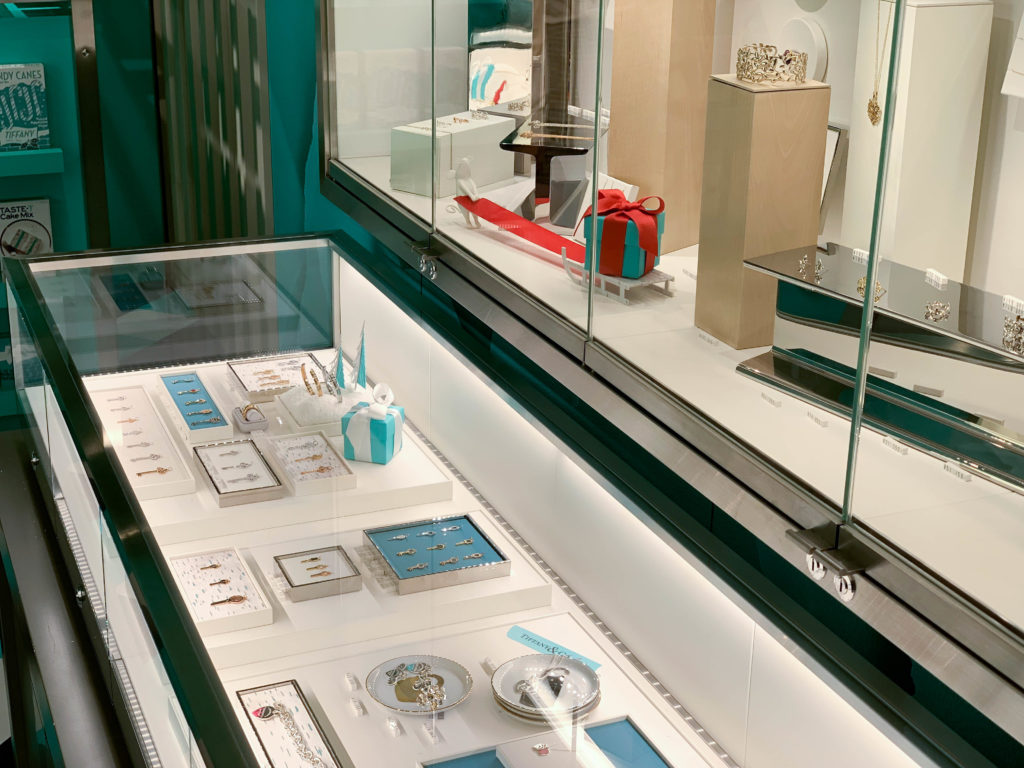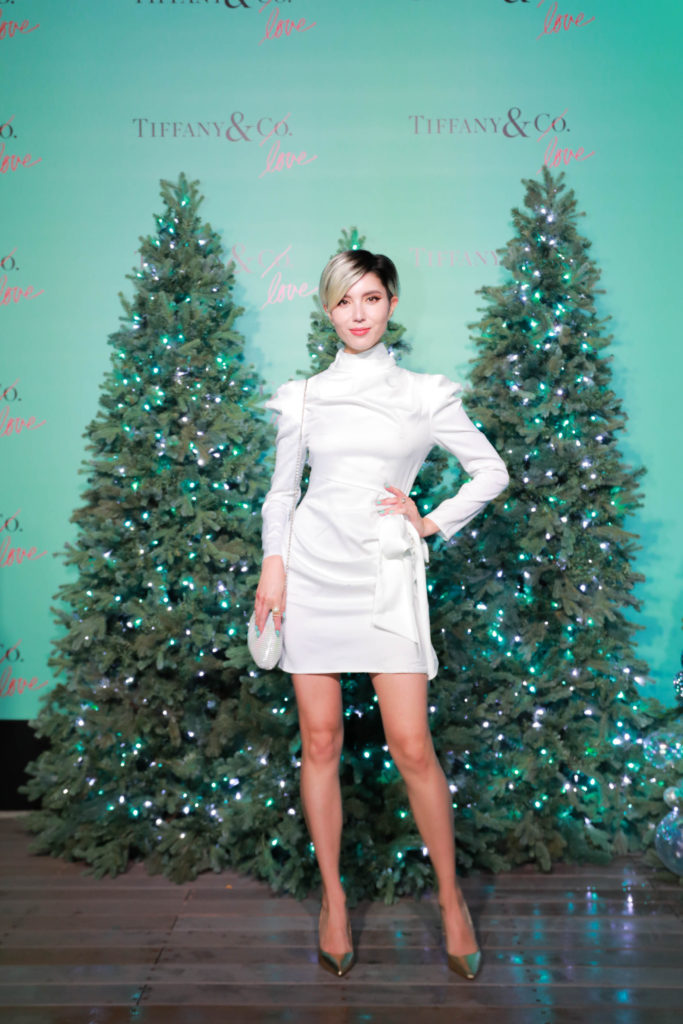 To celebrate the new holiday collection "TIFFANY & LOVE," TIFFANY & CO. held a special event on Cat Street titled "A VERY VERY TIFFANY." Guests were able to experience the world of TIFFANY's in an entirely new way – the space was designed to interactively experience the wit and creativity, the timelessness of the TIFFANY brand. I even loved the concept of their holiday collection "TIFFANY & LOVE," which supports all types of relationships including couples, families, siblings, friends. Even though TIFFANY's is known for the famous Tiffany blue color, this collection is all about the red ribbon that holds the strong bond between two people. I truly enjoyed all of the jewelry pieces from their new holiday collection and the way it was displayed throughout the venue. And the fact that they had multiple photo spots was also a fun way to experience the brand! I was not able to stay until the end of the party but special guest BENI did a live performance. Thank you for hosting such a lovely party, TIFFANY & CO.!
「TIFFANY & LOVE」の世界観に溢れたイベント『A VERY, VERY TIFFANY』がCat Streetにて開催されました。クリスマスに向け、世界中にLOVEが溢れ出すシーズンに、ティファニーならではのウィットやクリエイティビティ、タイムレスな魅力が溢れるインタラクティブな空間で新たなティファニーを体感することができました。「TIFFANY & LOVE」とは恋人、夫婦、親子、兄弟、友人—-あらゆる関係性の絆をサポートするティファニーの2019ホリデ ーシーズンのテーマ。ティファニーブルーの世界の中で、二人の関係をつむぐ赤いリボンが力強く象徴的に使用された新しい試みとなっています。「TIFFANY & LOVE」のホリデーコレクション、ギフトにしたくなるようなデザインがたくさんあって、とても素敵でした。そして、フォトスポットも4つ用意されていたのは嬉しかったです。私はこの日最後までいれなかったのですが、BENIさんのライブなど、面白いコンテンツが多数用意されていたみたいです!素敵なホリデーパーティー、ありがとうございました!
PLUSTOKYO 1-Year Anniversary Event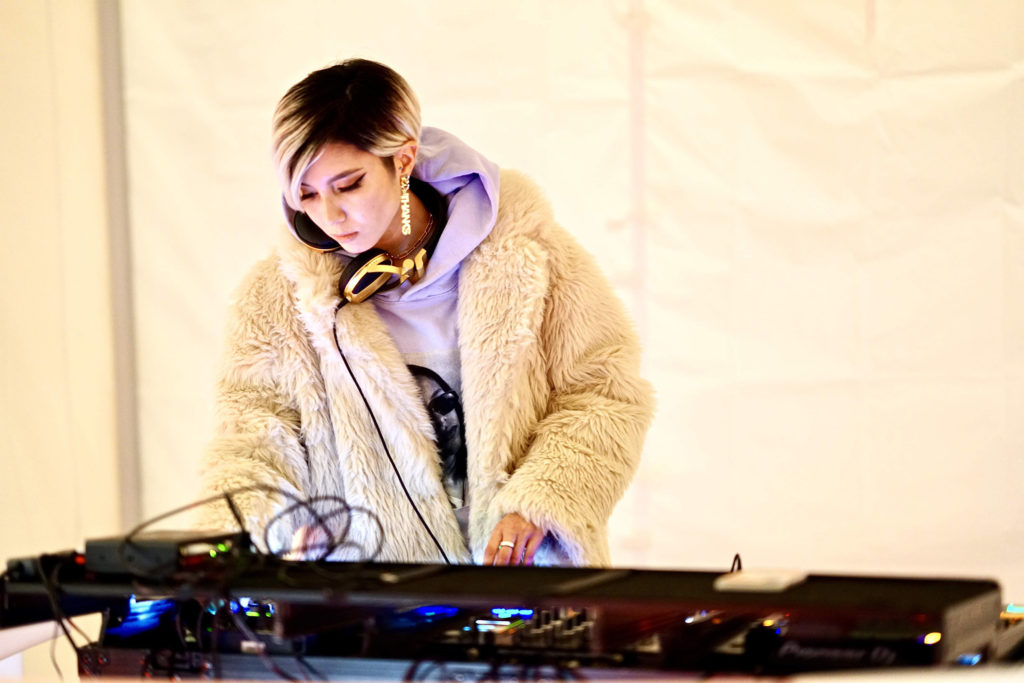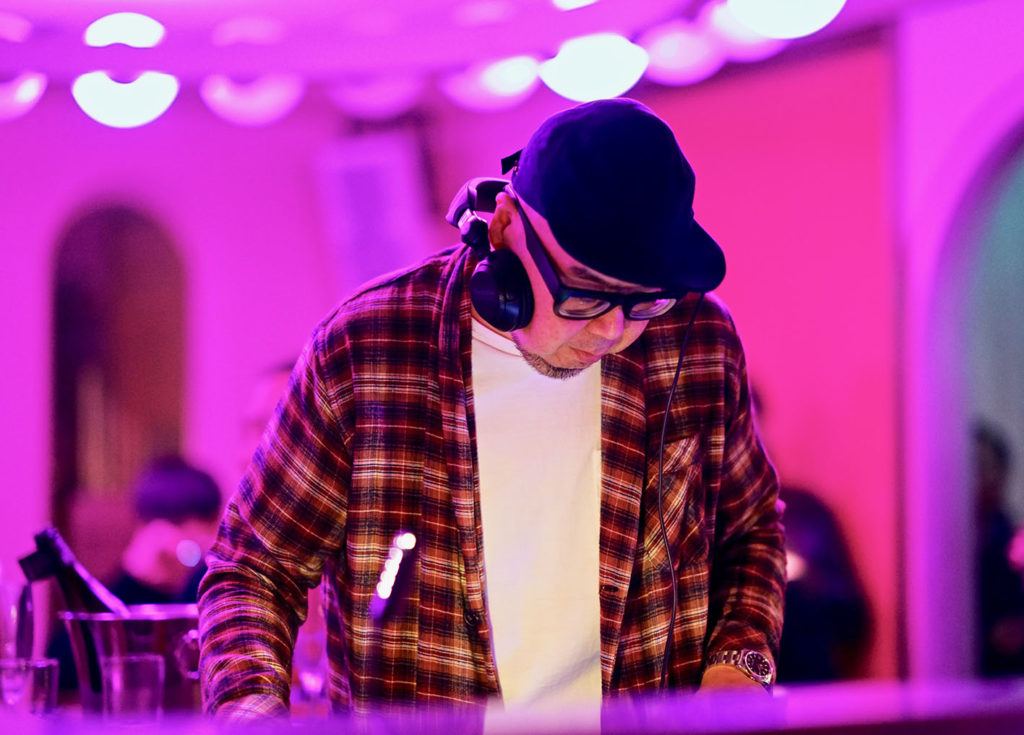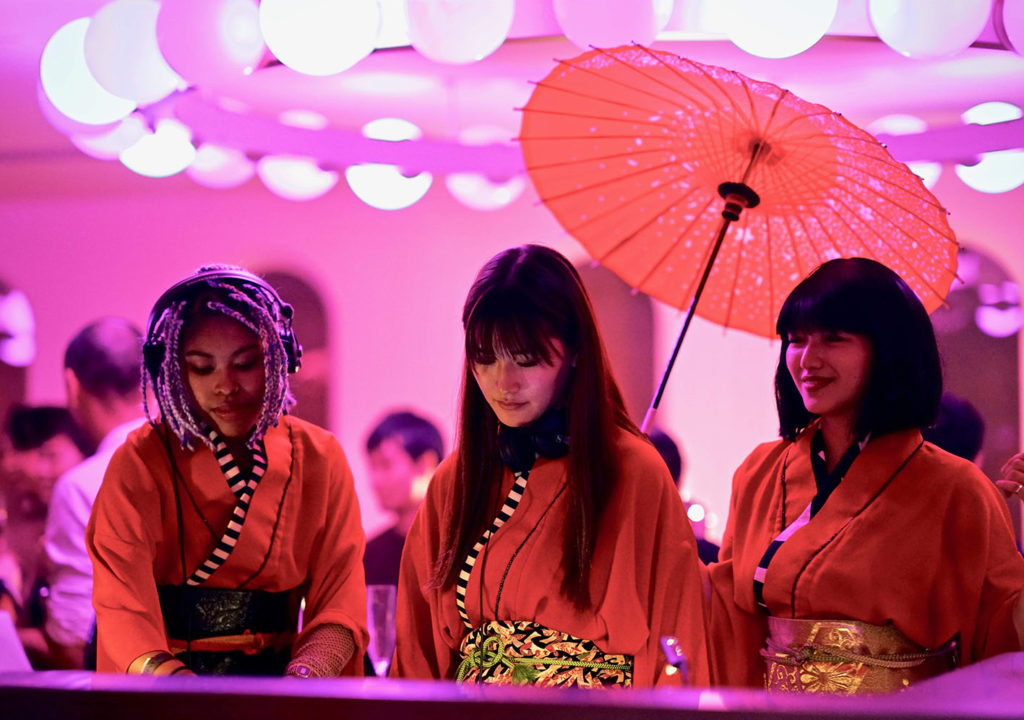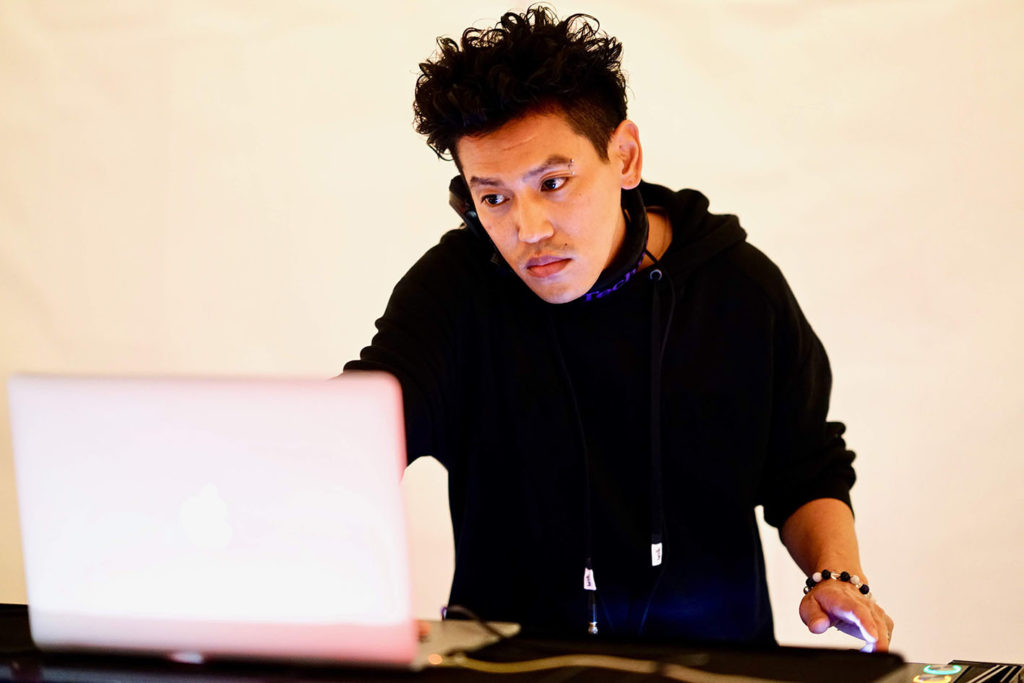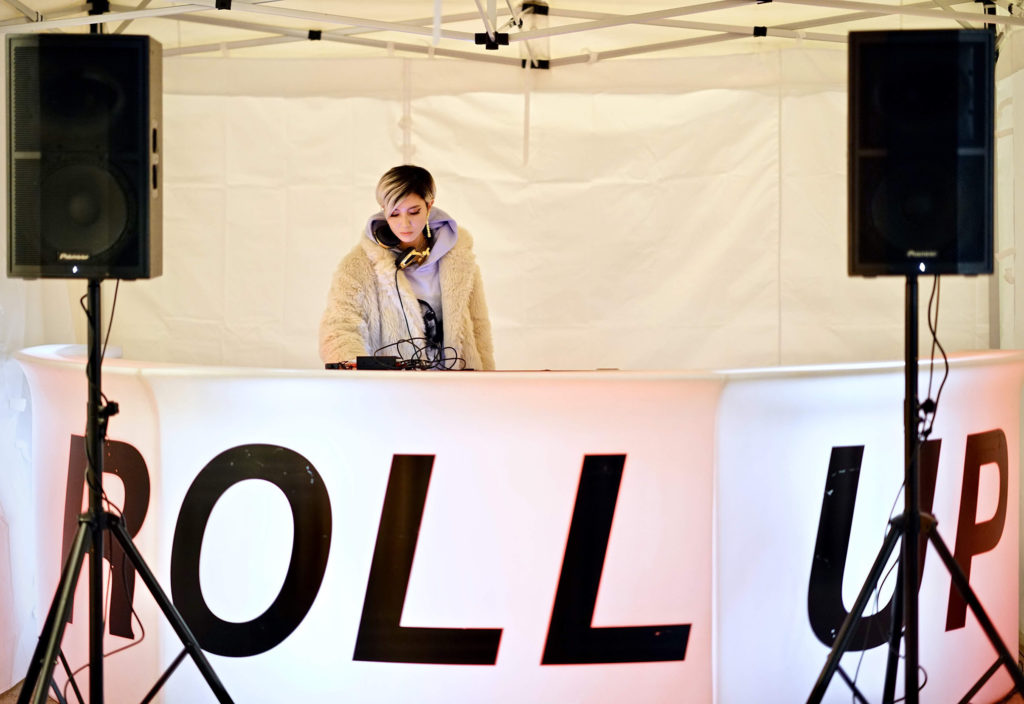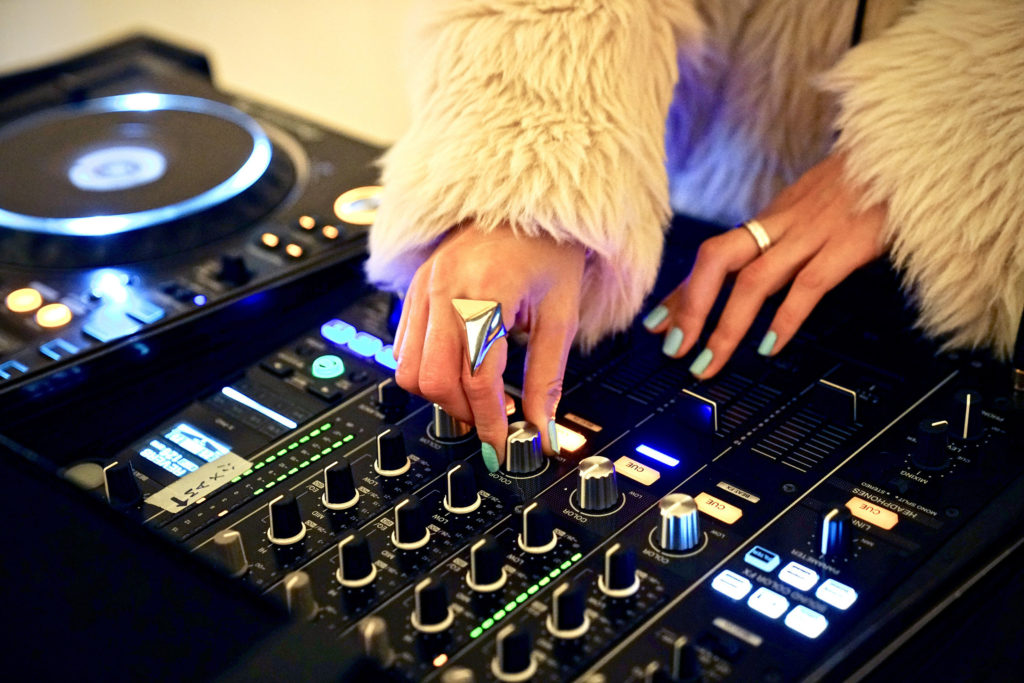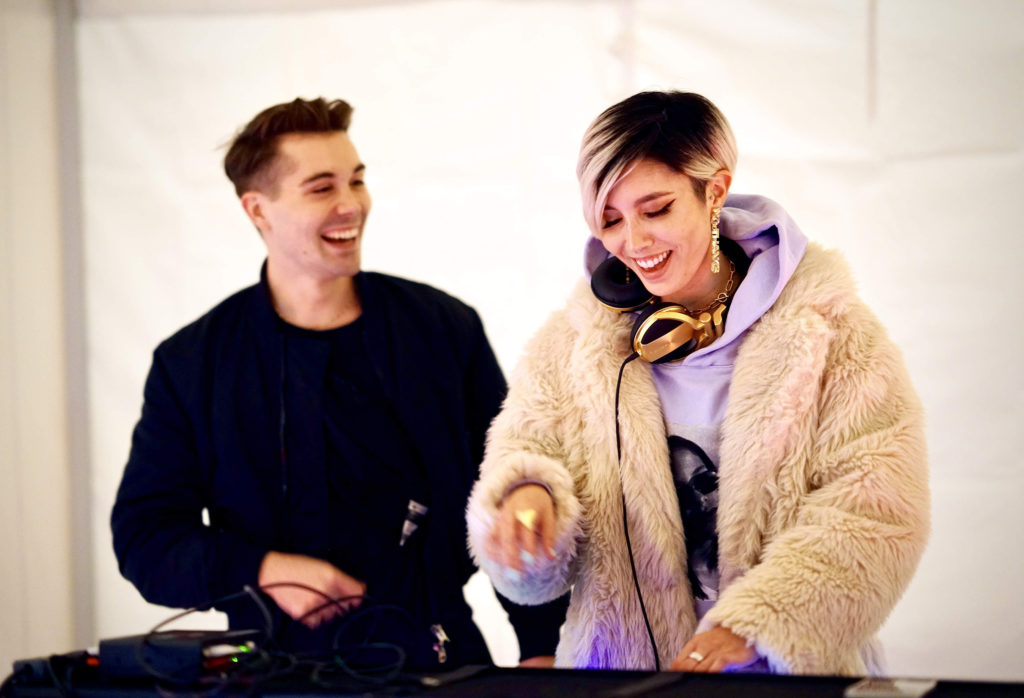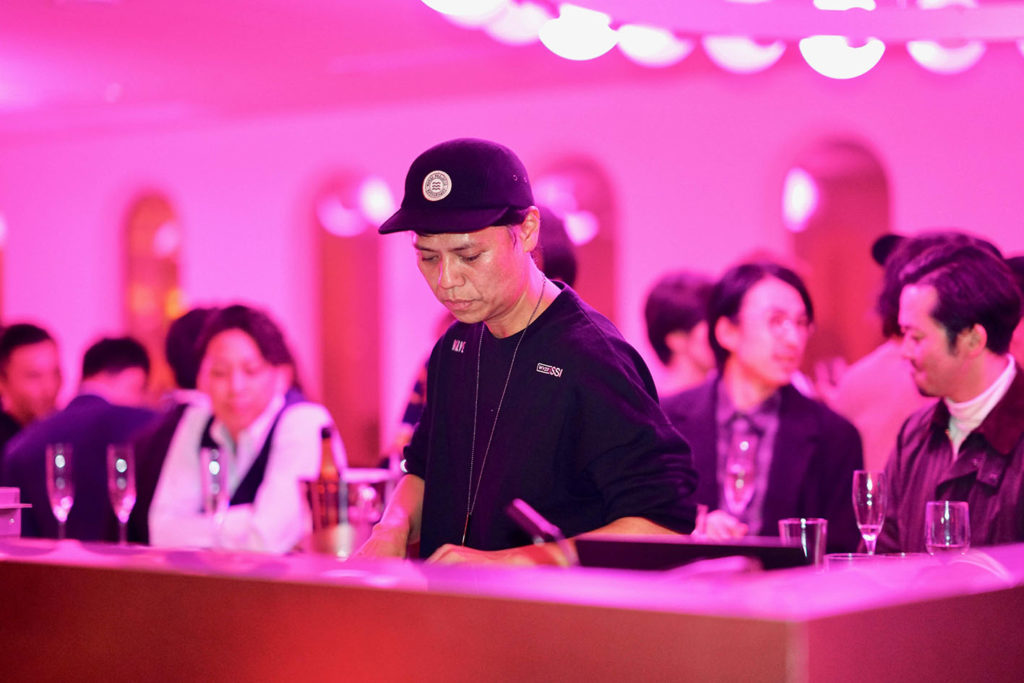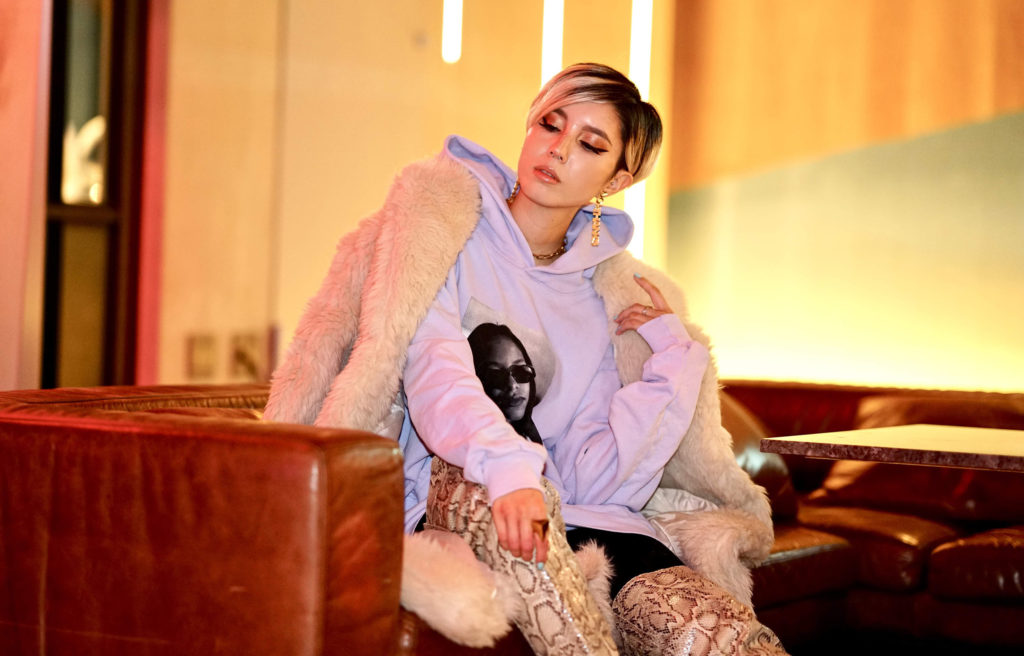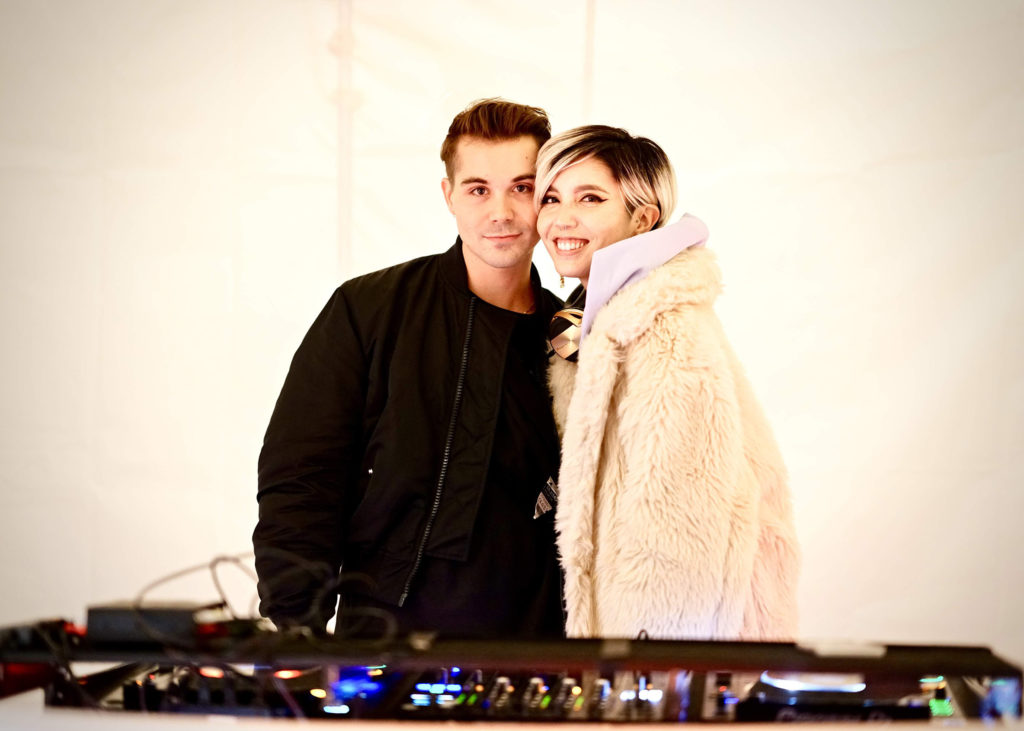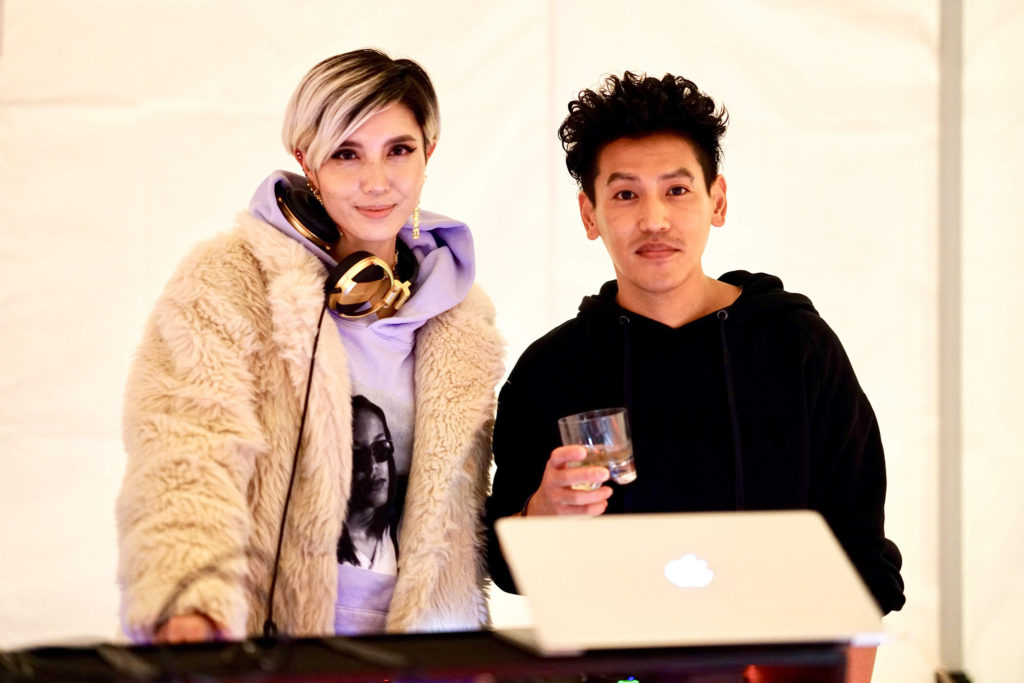 PLUSTOKYO in Ginza celebrated its 1-year anniversary since opening last year. It's crazy to realize I've been a part of the project since the beginning when I was still working at the PR company (we helped out with the opening PR last year) and then DJing almost every week there. On Friday the 29th, PLUSTOKYO had many special guest DJs such as Tomoyuki Tanaka and Shinichi Osawa, and even had a tuna filleting event. Congratulations on the 1-year anniversary PLUSTOKYO and wishing the PLUSTOKYO team another great year ahead!
銀座のPLUSTOKYOが11月に1周年記念のパーティーを開催し、光栄なことに私もDJとして参加しました!PLUSTOKYOのオープン前からPRとして関わっていて、そこからDJとして関わり、こうして無事1周年を迎えることができて嬉しく思います。私が参加した29日(金)は、FPMの Tomoyuki TanakaさんやShinichi Osawaさんなどの豪華ゲストを迎え、更にマグロの解体ショーもありました。PLUSTOKYOさん、1周年本当におめでとうございます!
Thank you so much for reading and stay tuned for more party report updates!