This is not a sponsored post. All thoughts and opinions are my own.
Isn't it crazy that we're already in the second half of 2019 as of today?? The first six months flew by so quickly that before you know it, it'll already be winter (but wait, summer has barely even started!). June was a very eventful month, which lots of product launches, exhibitions and anniversary celebrations. I hope you enjoy the June Tokyo Party Report!
2019年前半があっとういう間に過ぎてしまい、もう既に7月に突入しているのにびっくりです。そんなドタバタの中、6月もたくさんの華やかなイベントに参加できて嬉しかったです。6月の東京パーティーレポートも是非お楽しみください!
Alfred Tea Room Harajuku Opening Reception Party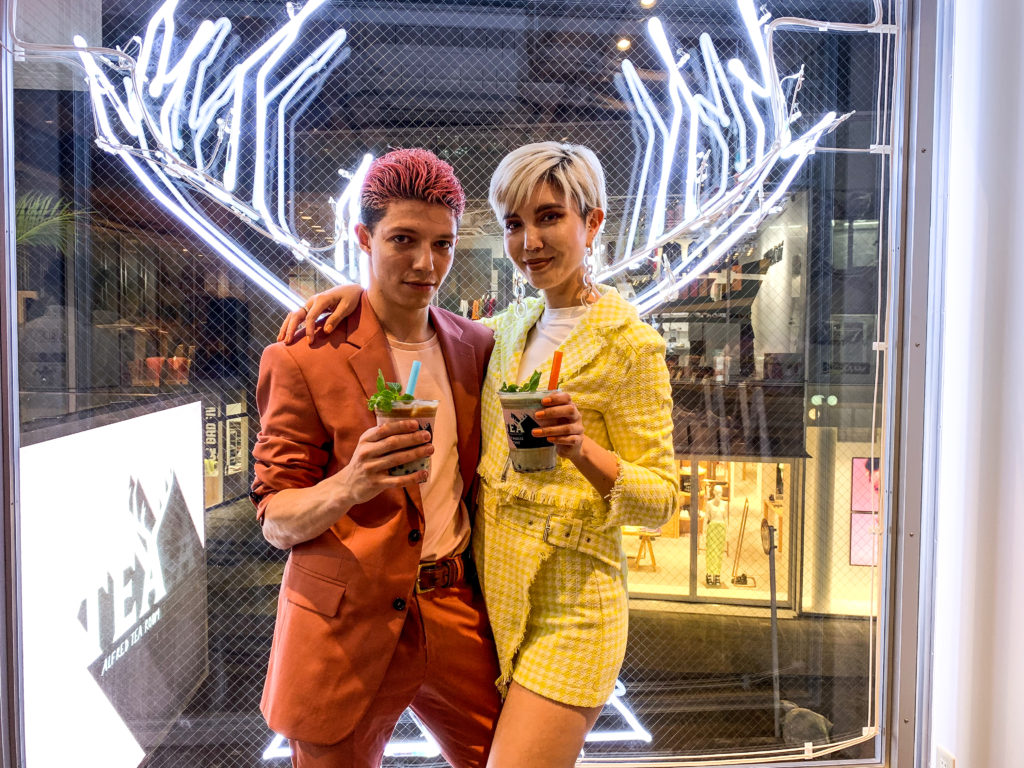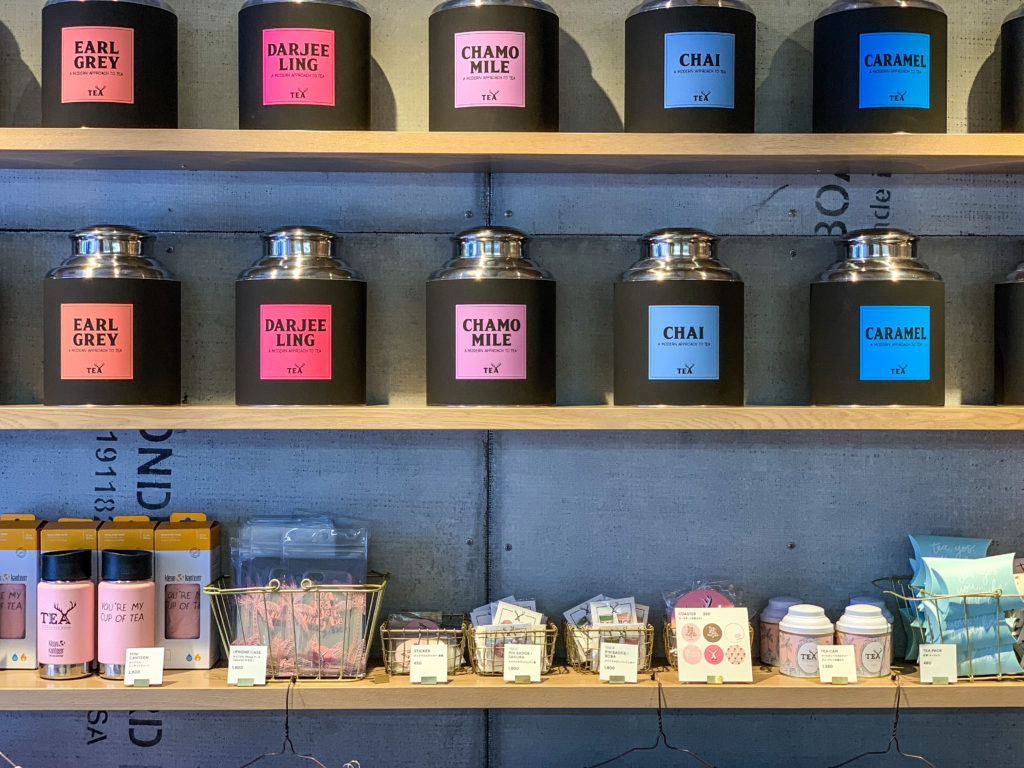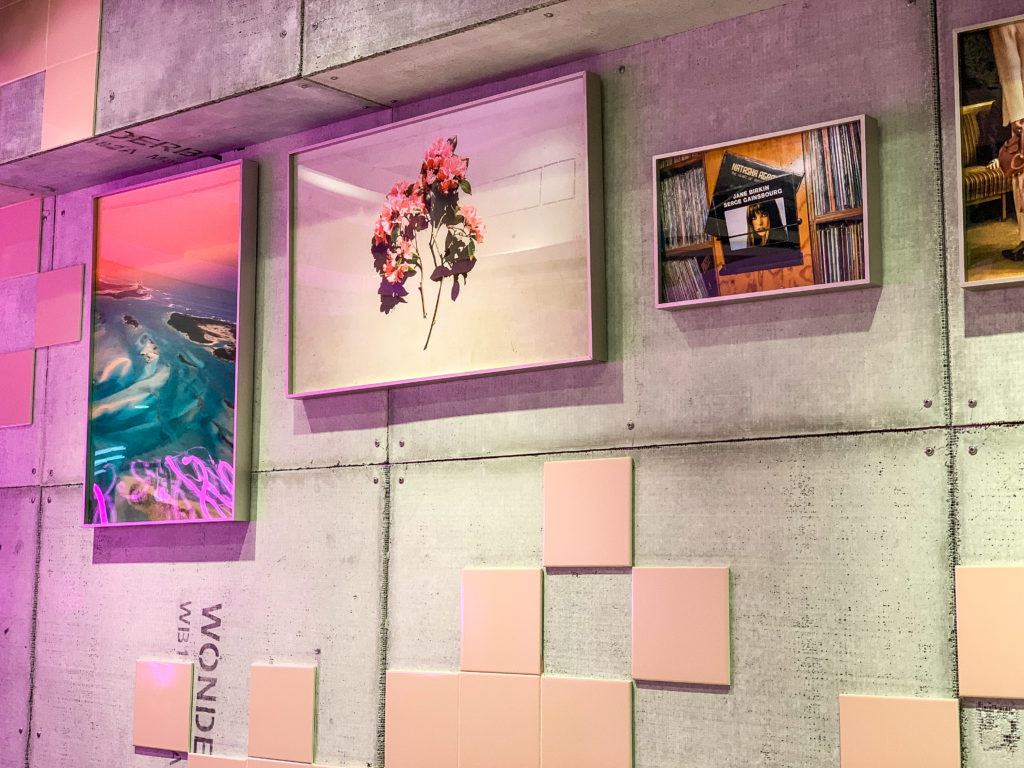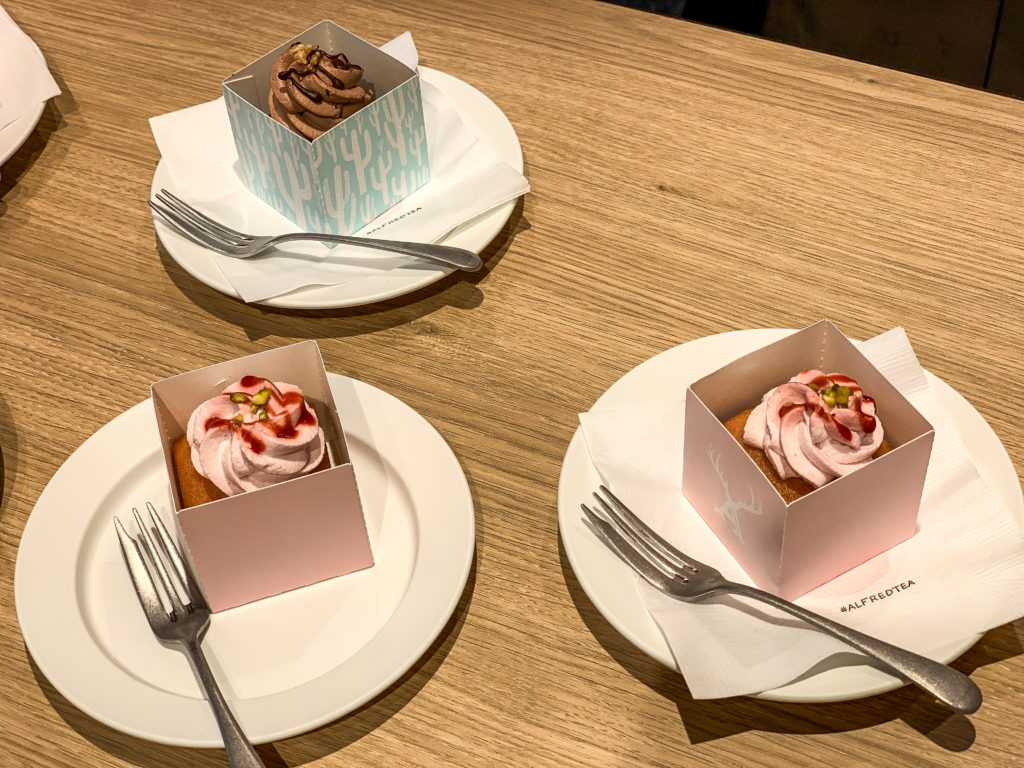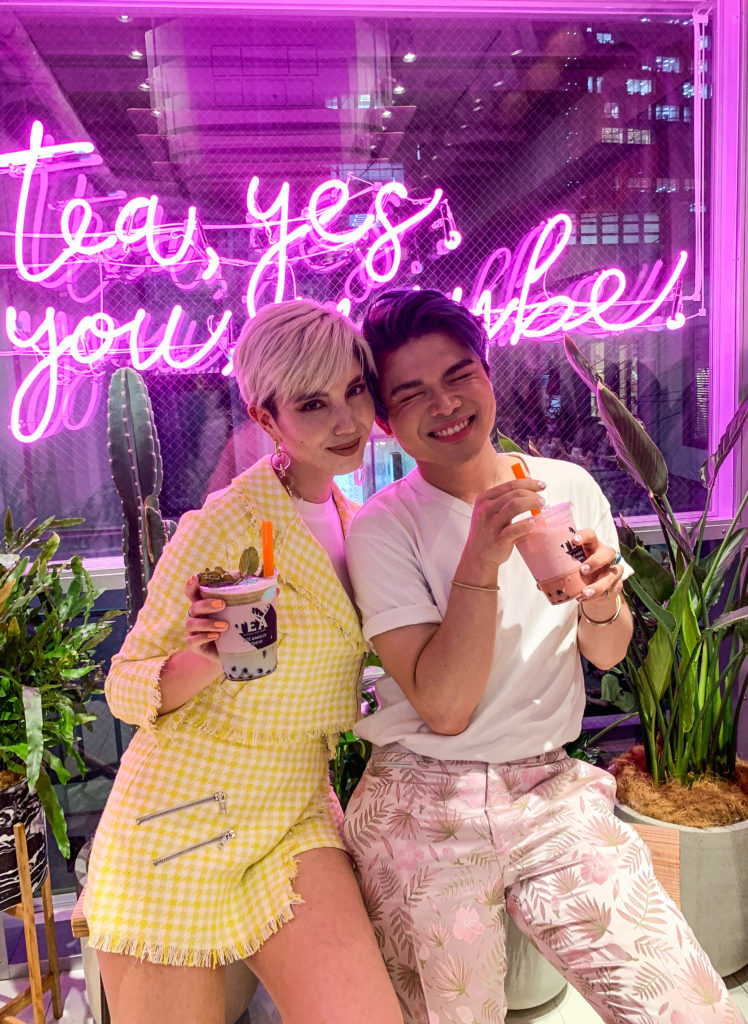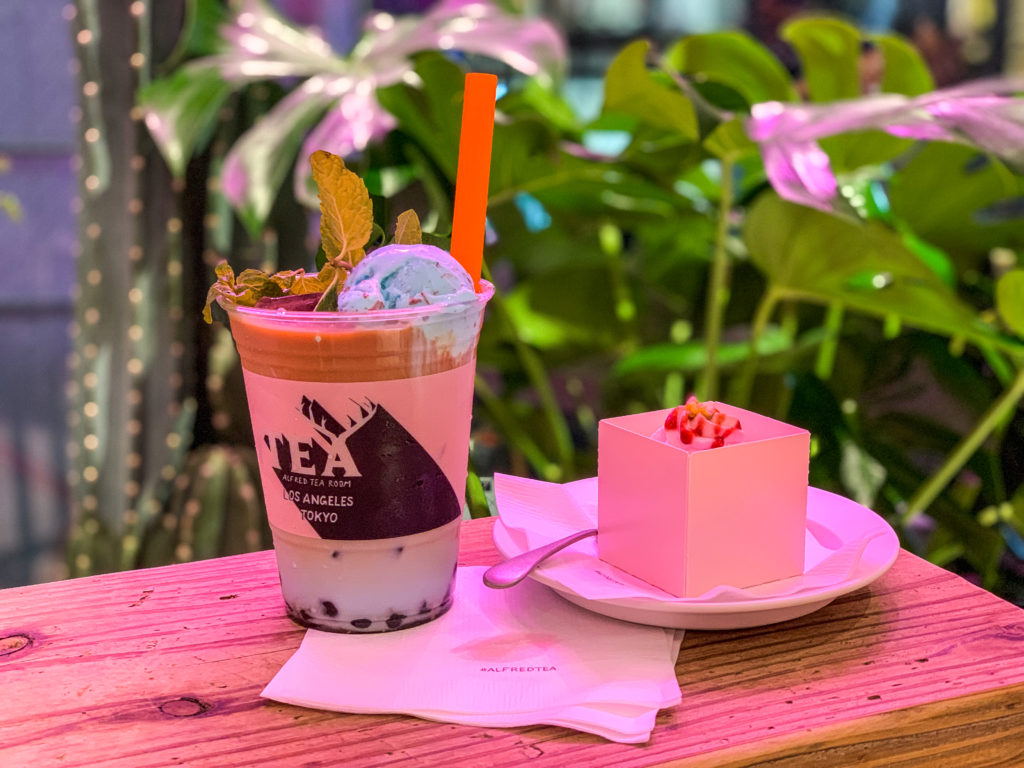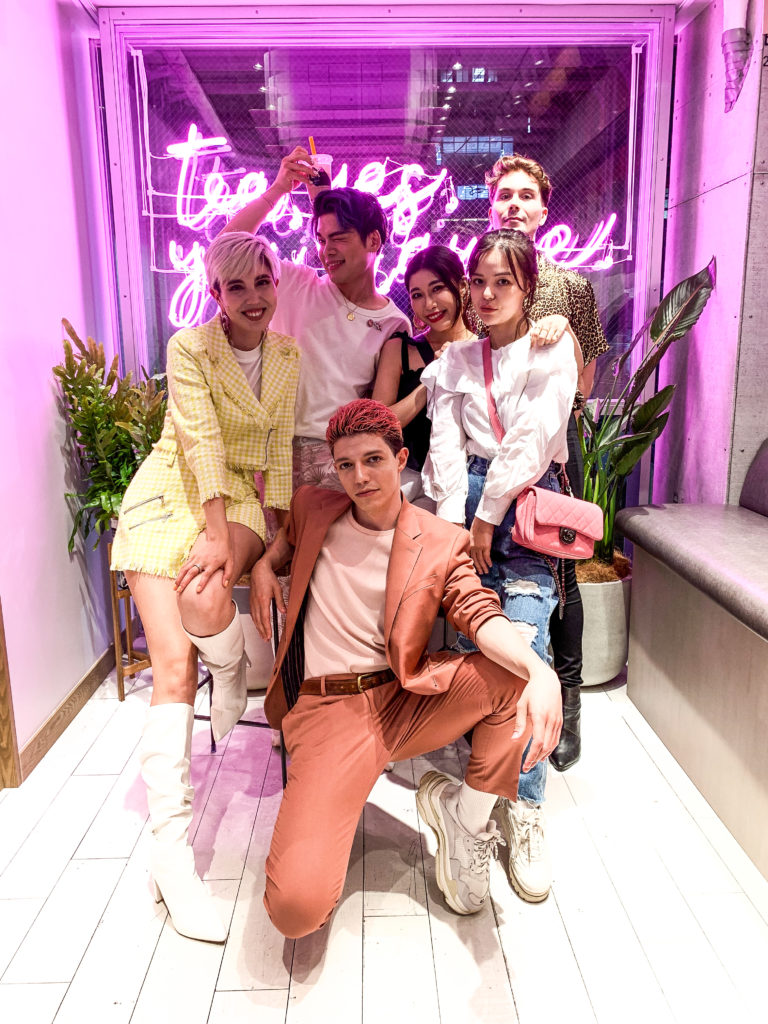 If you live in LA, you might already know about Alfred Tea Room. This cafe and tea brand launched in LA's Melrose Place and has opened several locations in Tokyo. This time, they opened their newest store in Harajuku and had a beautiful launch party to celebrate the occasion. As you can tell in the photos, there are a variety of photo opp corners all around the cafe, thanks to the interior decor and cute neon light displays. Even the teas and desserts are Instagram-worthy and sure to become a favorite hang-out spot for Harajuku frequenters. Congratulations to my new friend who is the store manager for the Harajuku location. Can't wait to visit and cool down this summer with a mint chocolate-flavored milk tea!
ロサンゼルスに住んでる方は知っているかもしれませんが、メルローズプレイスにあるAlfred Tea Roomはセレブなど通うほど人気なカフェです。東京にも数店舗ありますが、6月に原宿店がオープンするということで、それを祝うレセプションパーティーに行ってきました!フォトスポットが充実している店内は原宿を行き交う若者が好みそうな内装。ドリンクやデザートはどれもインスタ映えの可愛さです。原宿店のマネージャーさんもおしゃれでとてもいい人でした。おめでとうございます!
EAU de
SABON

 POP-UP STORE 

"MY SALON" Reception Party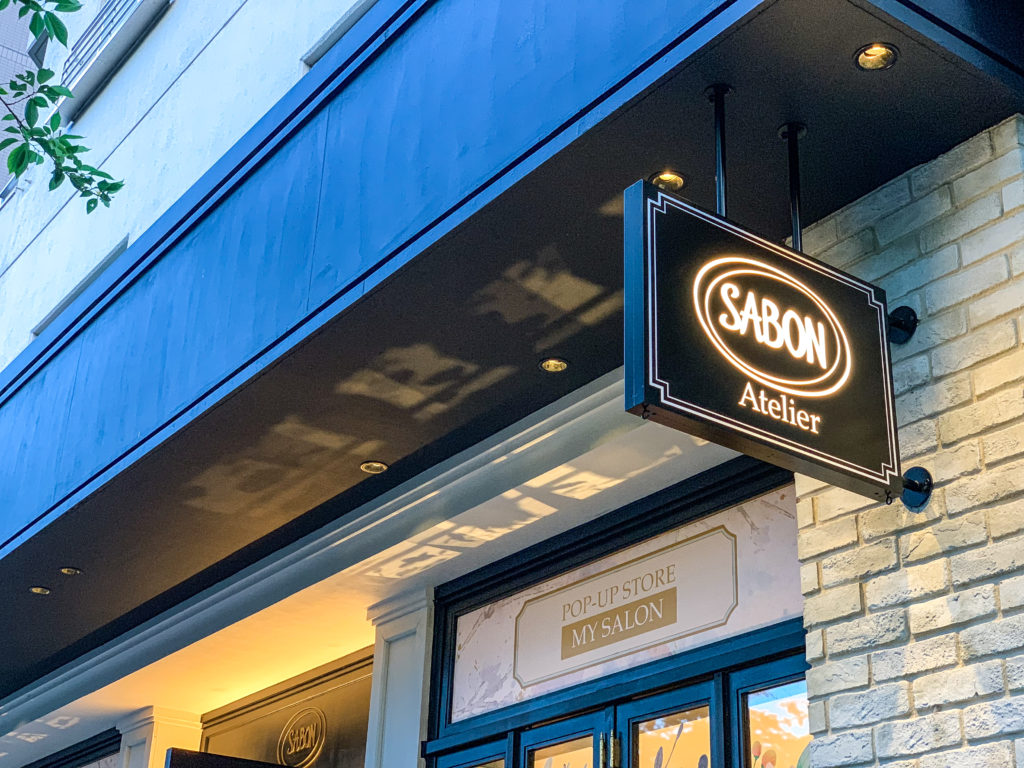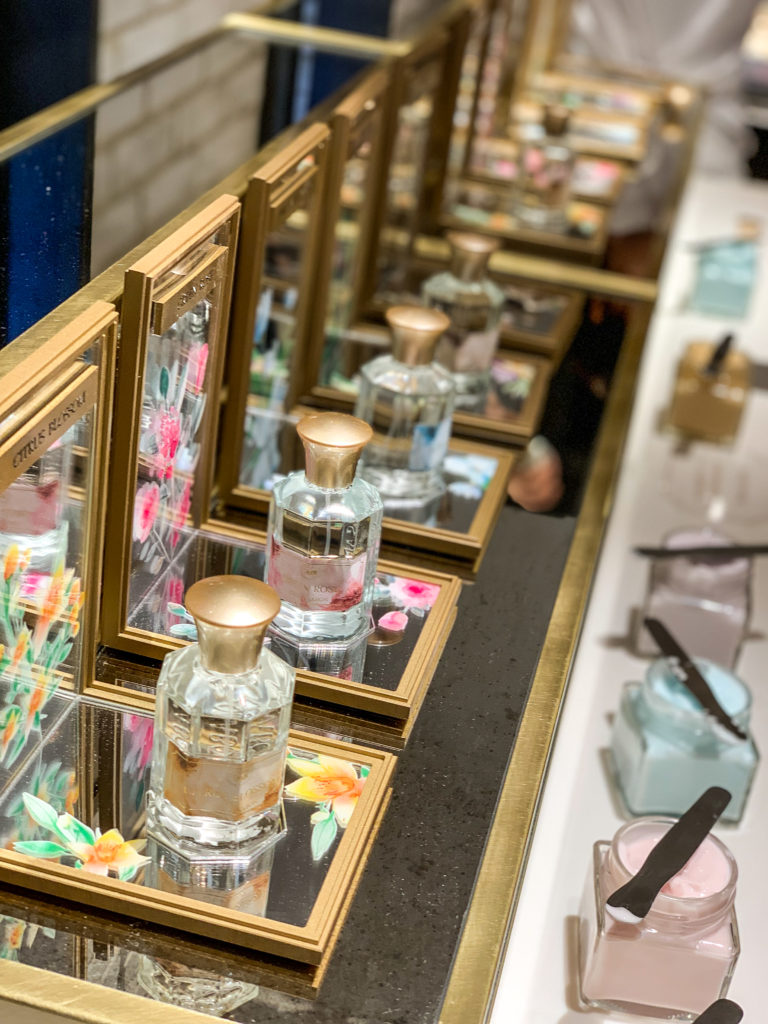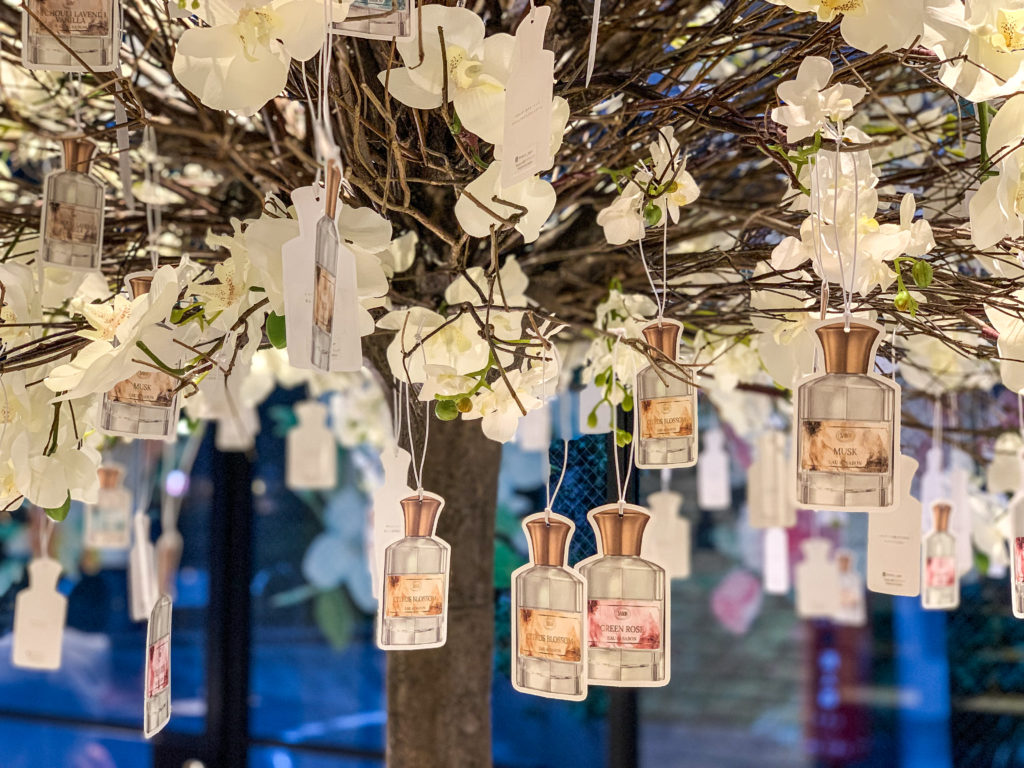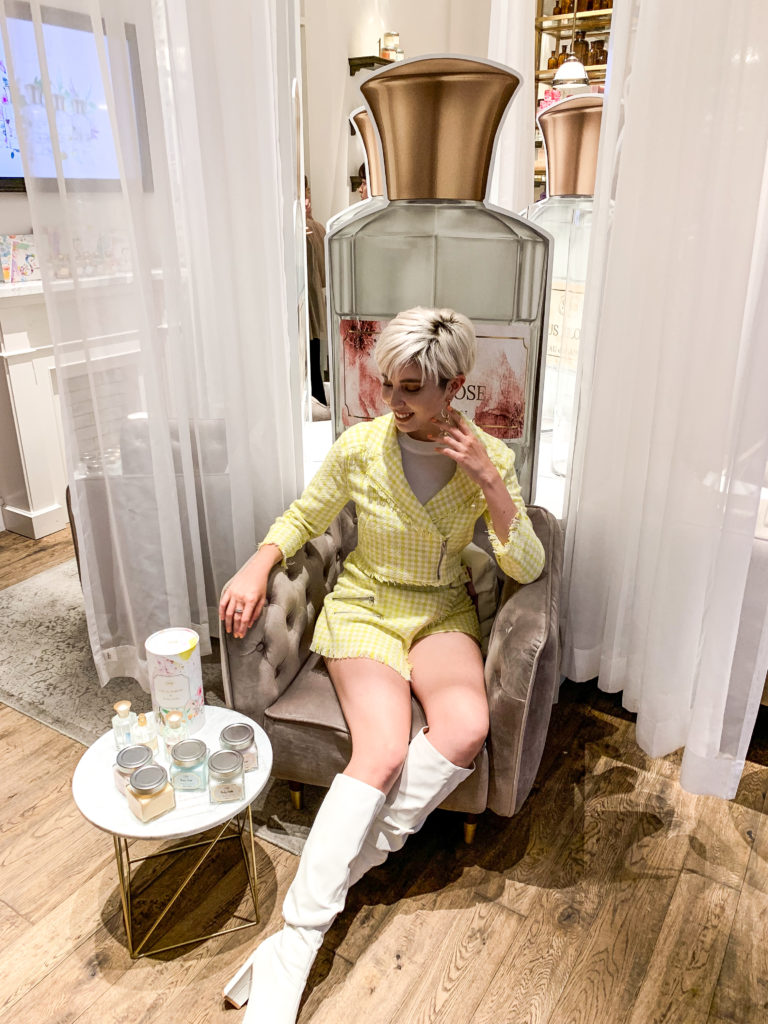 6月6日(木)
SABON
で人気の香りのフレグランス"EAU de
SABON
"が新しく発売することになり、それにちなんで"なりたい自分"の香りが見つかるポップアップストアが期間限定オープンしました。そして、ポップアップストアオープンに先駆け、前日に中目黒にあるSABONのコンセプトショップ『Atelier
SABON
』にてレセプションパーティーが開催されました。個人的に
SABONのほんわりと甘い香りのフレグランスやスクラブなど大好きなので、こういう場で新しい香りを試せるのは本当に嬉しいです。今回は自分の性格などに合った香りを選ぶことができたので、使うのが楽しみです!
SABON
released a new version of it's popular fragrance "EAU de SABON" on June 6th, and opened its pop-up store for a limited time with the concept of "being who you want to be." I went to the reception party the evening before the release at their concept shop "Atelier SABON" in Nakameguro. I personally love all their fragrances and skin care items (the body scrub is amazing!) so it was a treat to test out the "EAU de SABON" before it's release. I loved how you could choose the scent that matches your personality through a series of questions. I can't wait to use mine!
MAYBELLINE Superstay Matte Ink Launch Party @ Maybelline House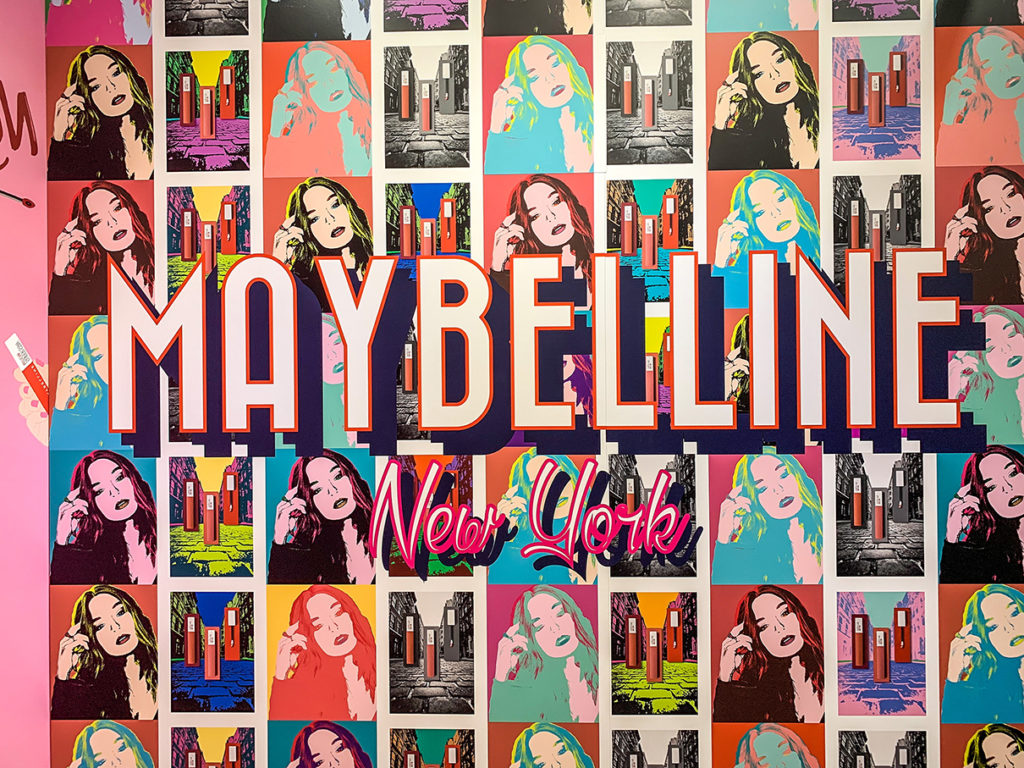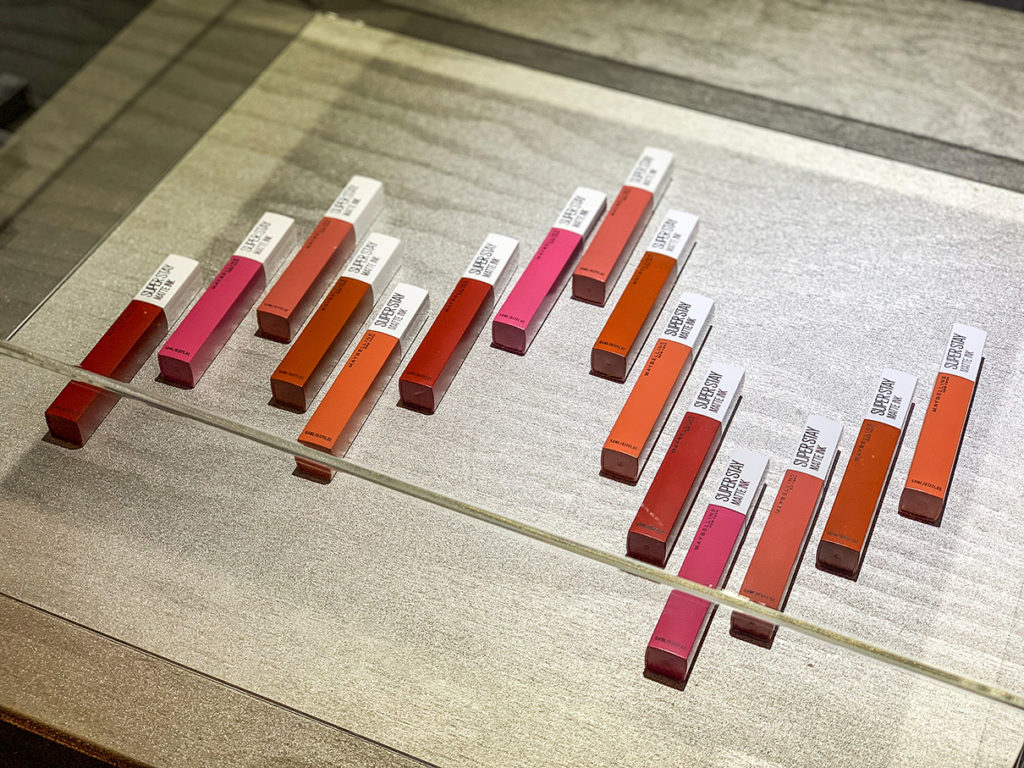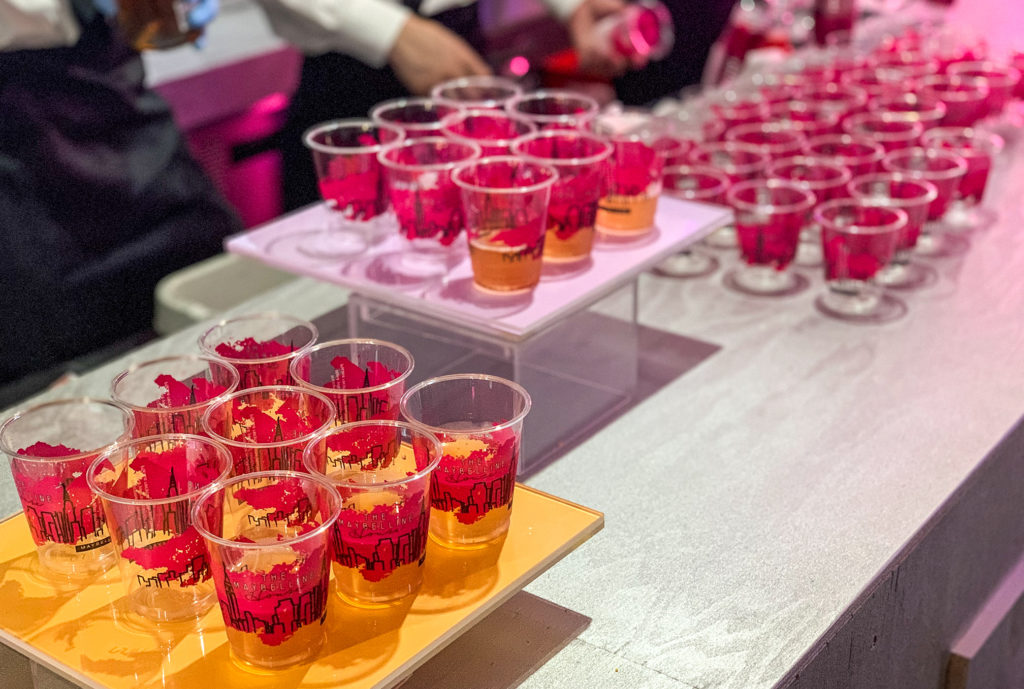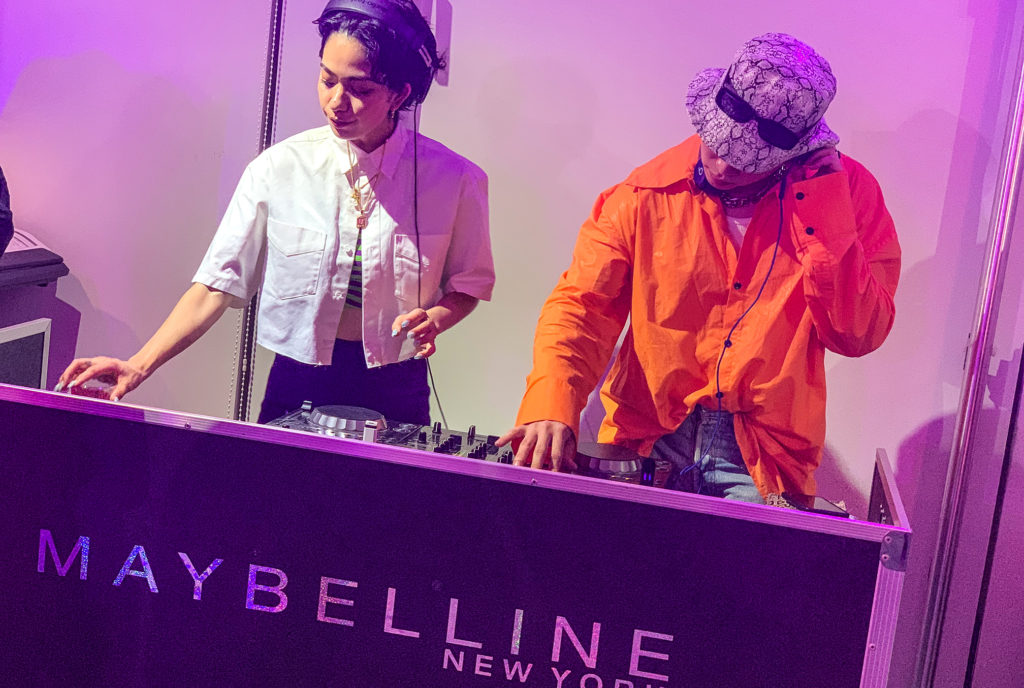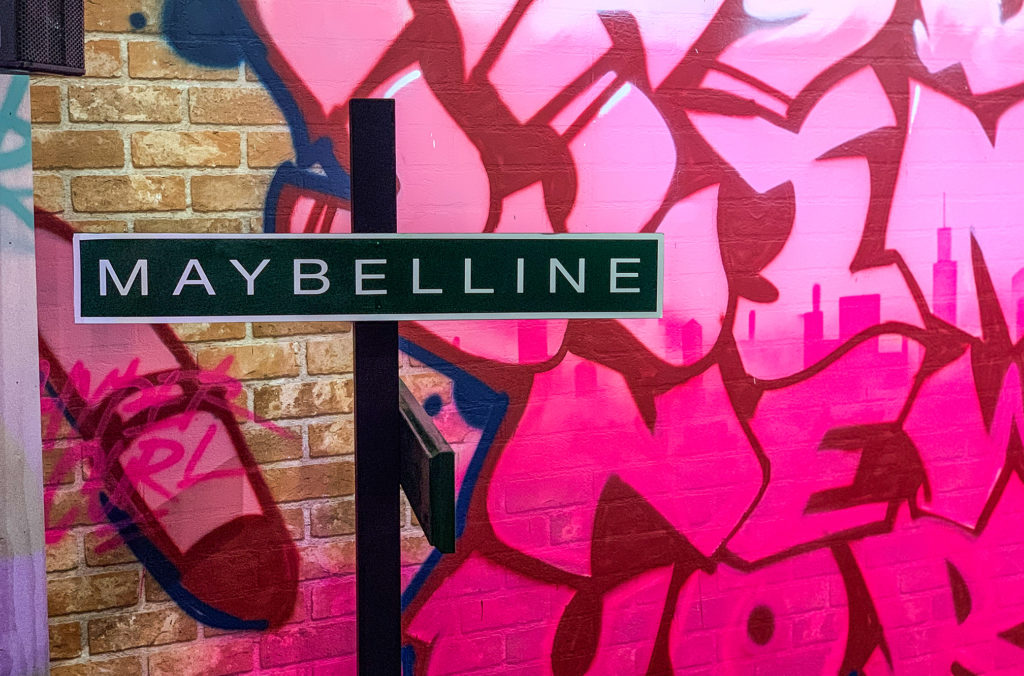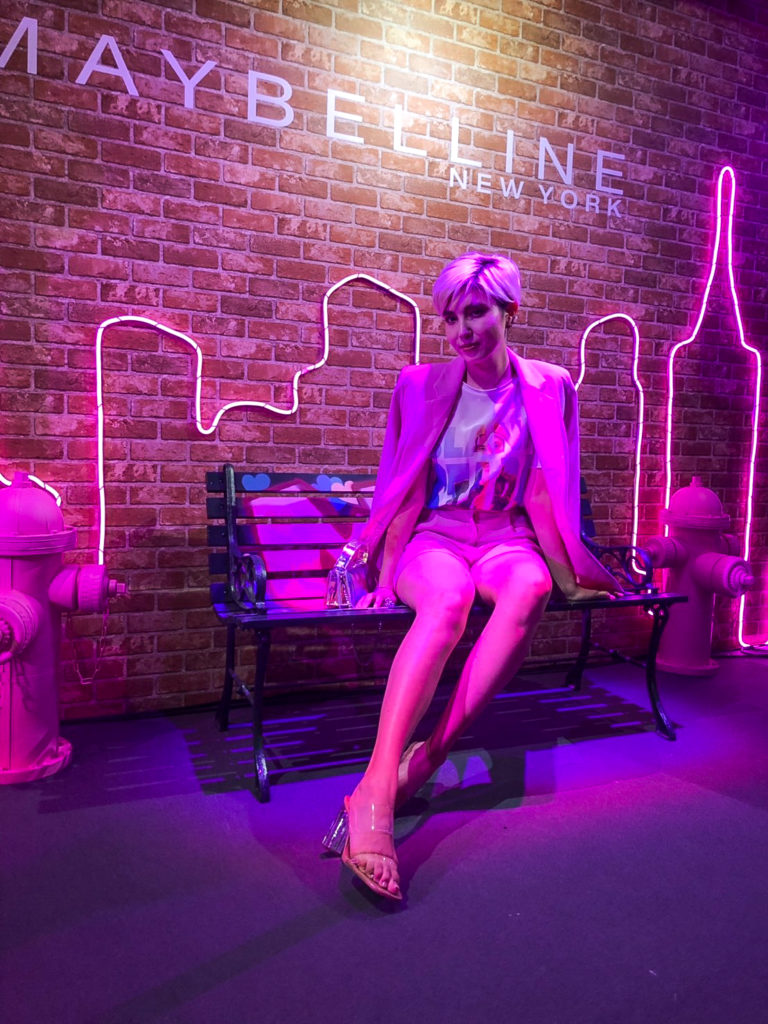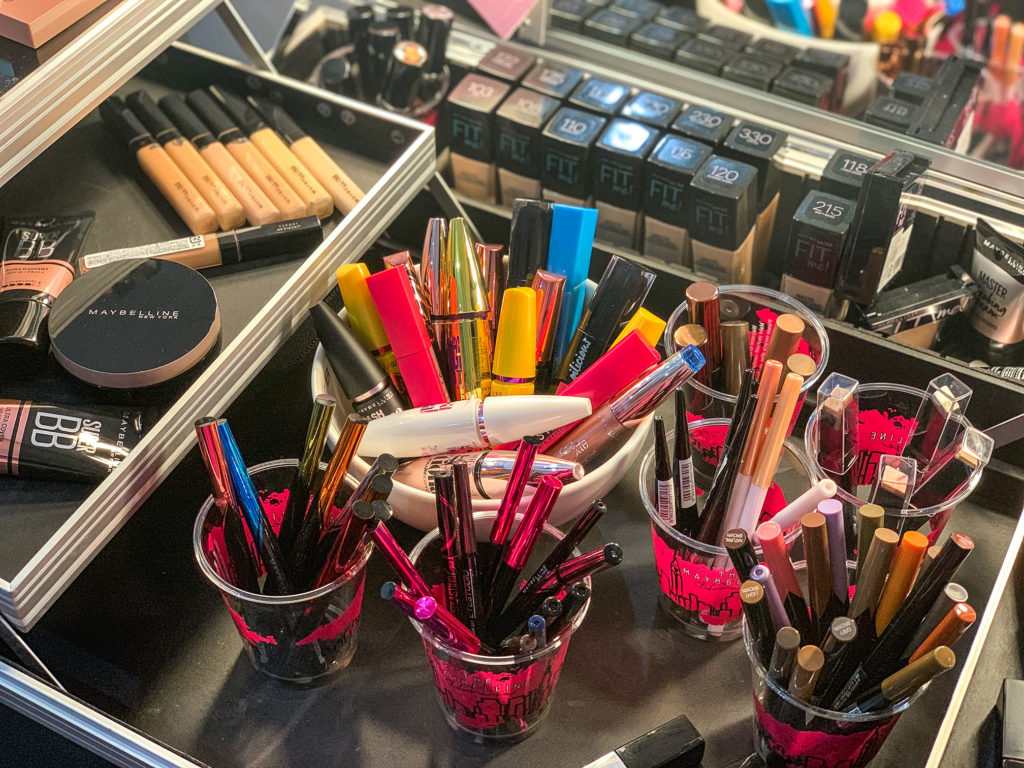 Maybelline
released a new set of colors for its iconic SuperStay Matte Ink Liquid Lipstick, and they held a reception party at Maybelline House in Harajuku. They completely redid the interior of the House, giving off a more New York vibe that fits the concept of the brand. I'm actually a huge fan of liquid lipsticks, and the SuperStay Matte Ink is amazing because it really stays put no matter what. The new shades are very nude-y and perfect for everyday wear. Maybelline always knows how to throw a good party – thank you so much for having me!
メイベリン
からSuperStay Matte Ink Liquid Lipstickの新色が発売されるということで、メイベリンハウスにてレセプションパーティーが開催されました。前回パーティーで遊びに行った時とは内装が変わっていて、更に可愛さが増していました!私はリキッドリップを愛用しているのですが、このSuperStay Matte Inkは本当に時間が経っても落ちないので大好きです。今回はヌーディーカラーのバリエーションが増えたので、デイリーに使えます。メイベリンのパーティーはいつでも華やかなので楽しいです。ありがとうございました!
Stuart Weitzman FW19 Collection Open House Party @ Sankey's PENTHOUSE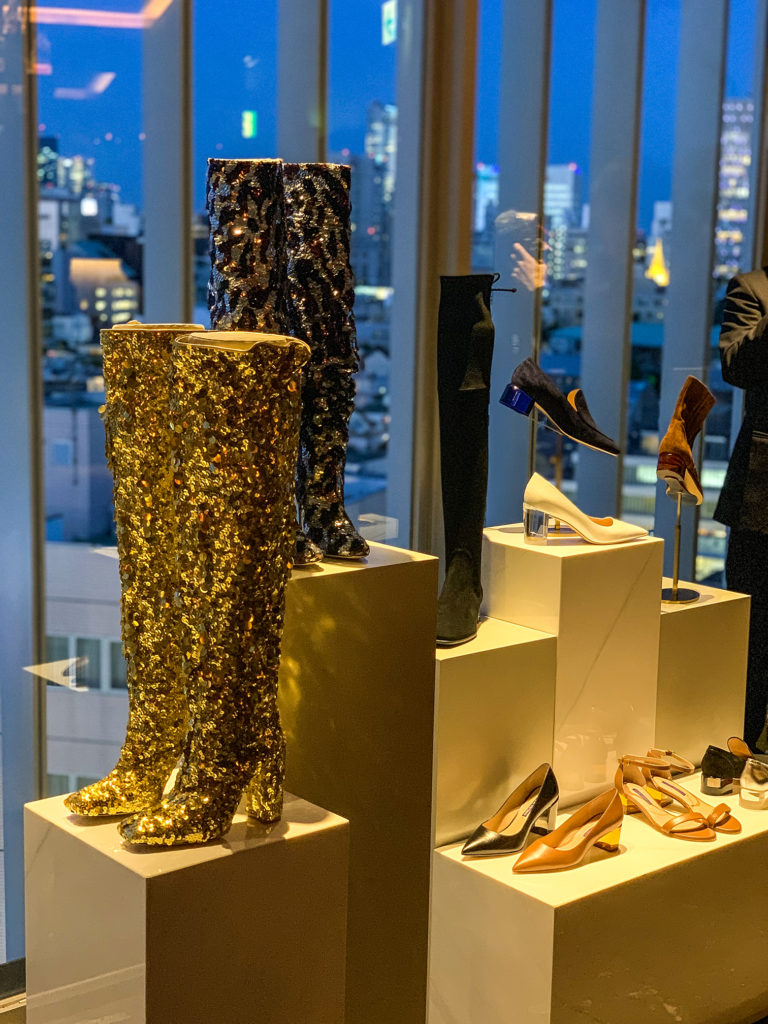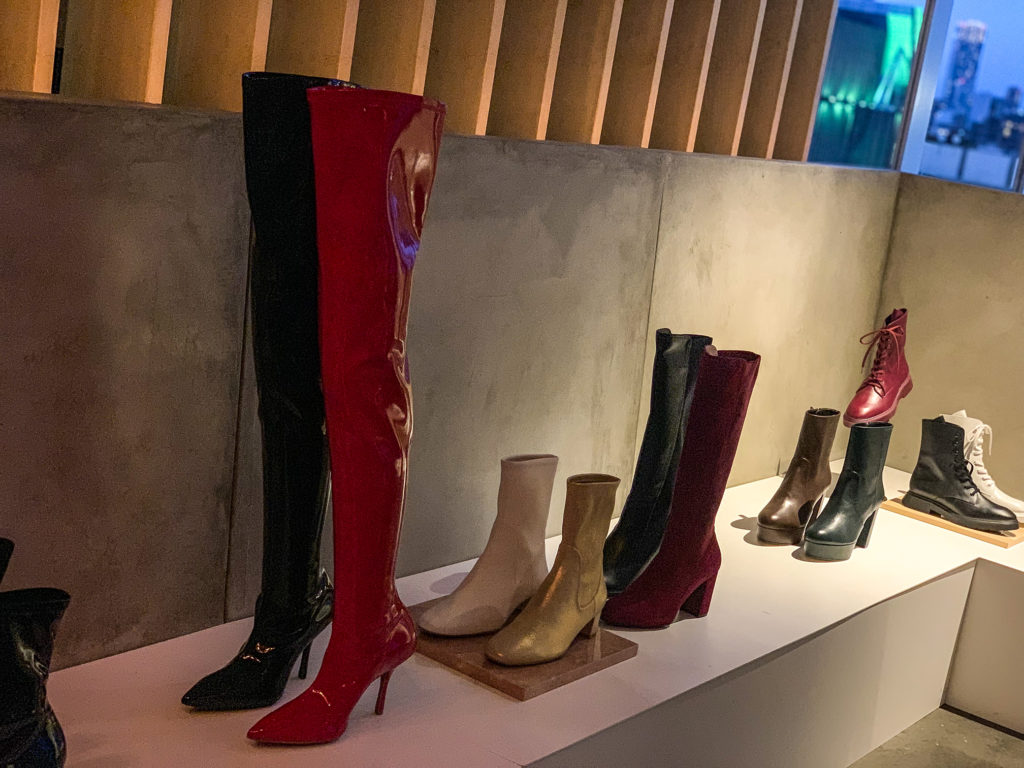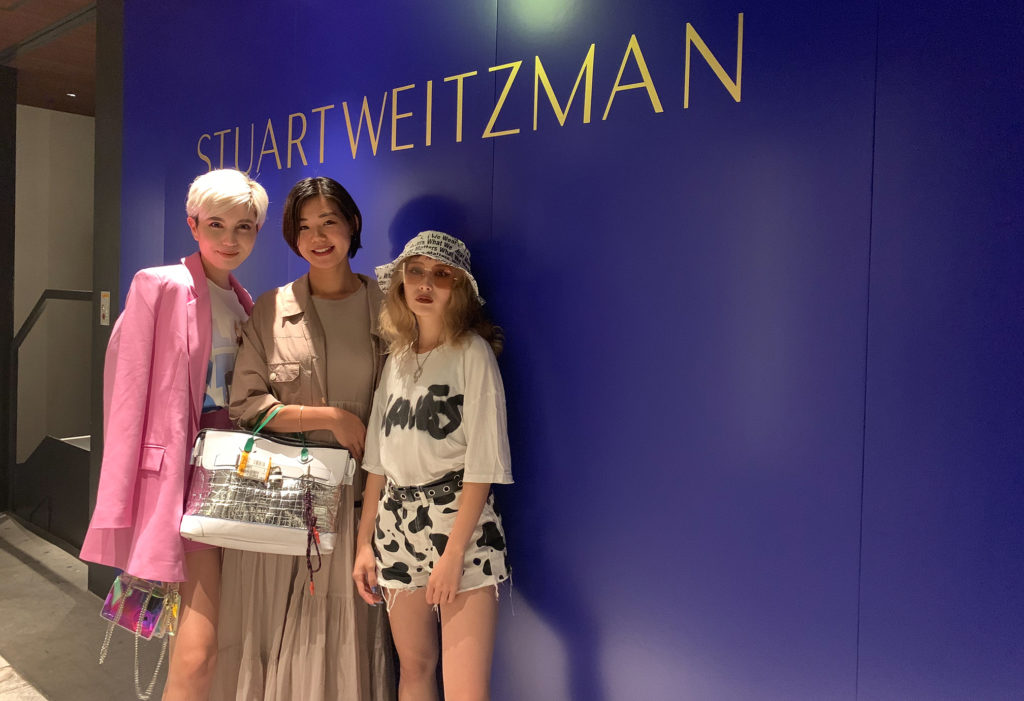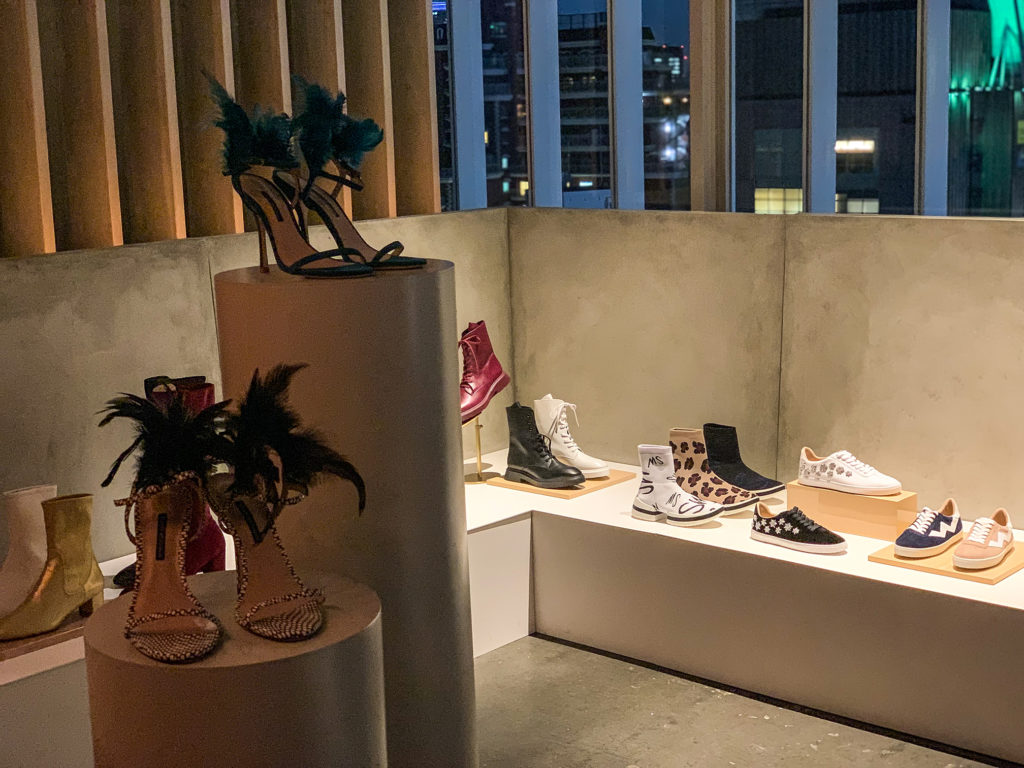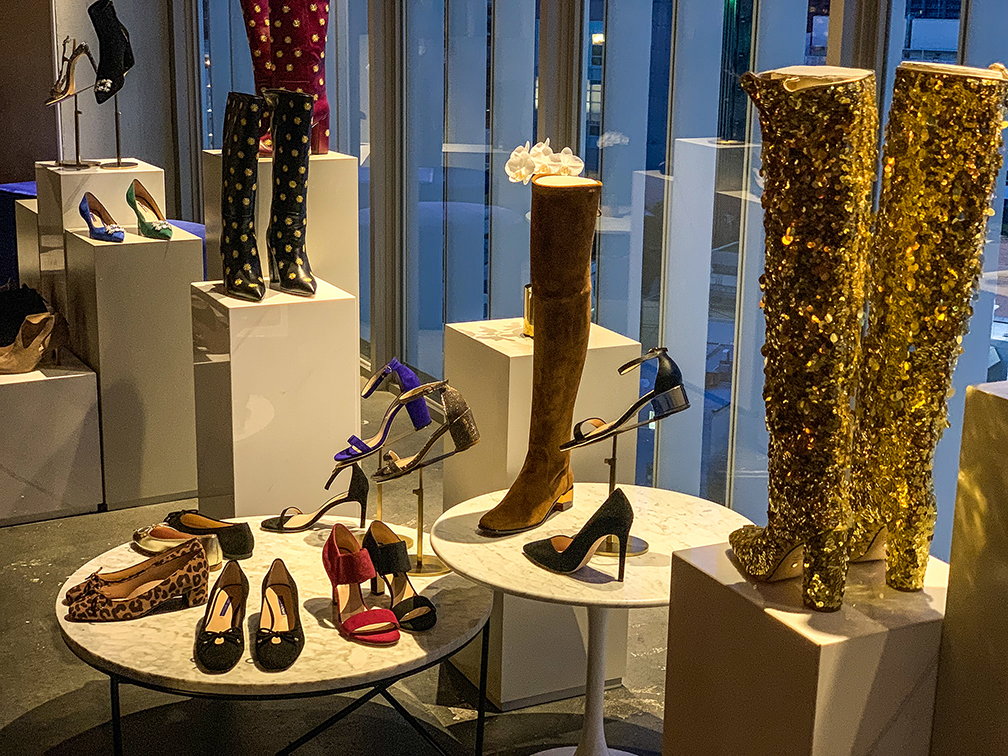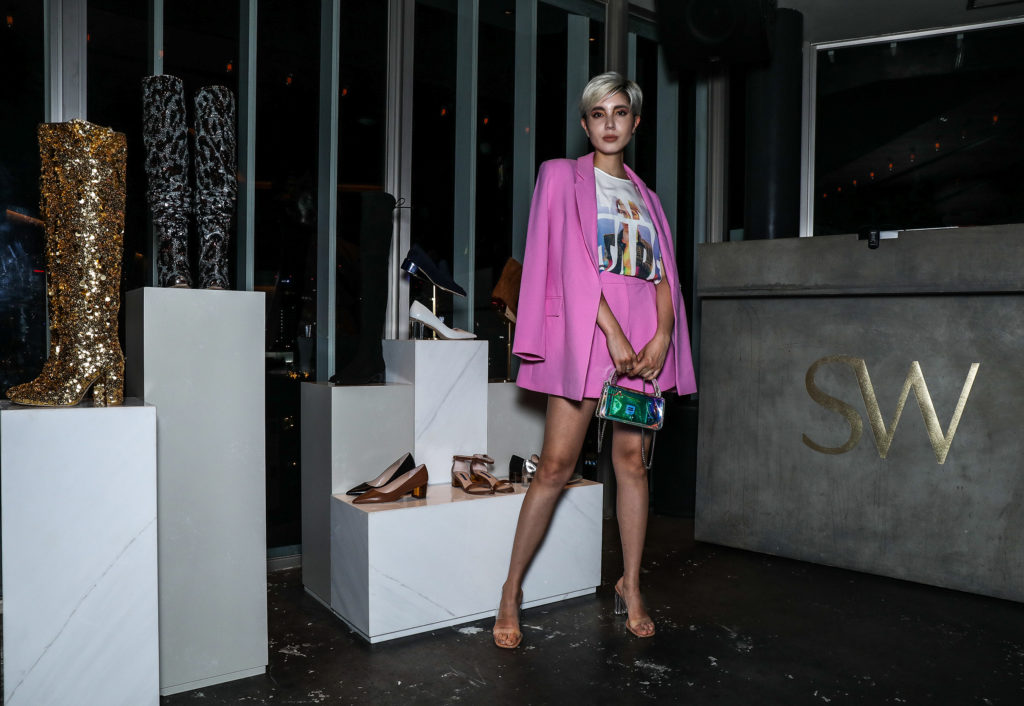 New York shoe brand Stuart Weitzman presented its Fall/Winter 19 collection at a casual reception party held at Sankey's PENTHOUSE. Kendall Jenner has graced their most recent campaign. Seeing the entire collection in person, I really appreciated that they have shoes for every occasion, from daily wear to parties and even for the office. I especially loved the OTK boots in patent leather and and gold sparkles. Those would make a show-stopping look for sure!
あのKendall Jennerが最近広告にも登場し話題となったNYのシューズブランドStuart Weitzman FW19 collectionのカジュアルなお披露目パーティを開催しました。Sankey's PENTHOUSEで開催されたこちらのパーティーでは、YUKIBEBのDJプレイを楽しみながら可愛い靴を見ることができました。デイリーに履けるスニーカータイプからパーティー用のヒールやブーツ、オフィスでも履けるシンプルなシューズといった幅広いデザインが揃っていました。私はパーティー仕様のブーツがお気に入りでした!
FREAK.Y By MASAKO.Y Exhibition Launch Party @ Open Studio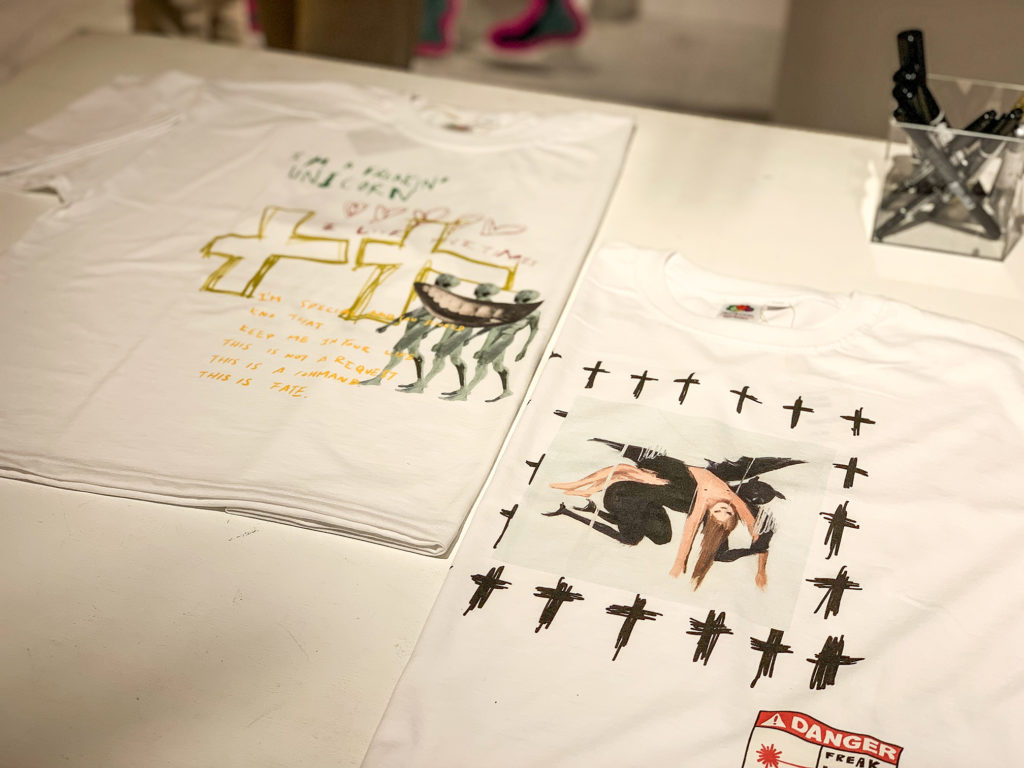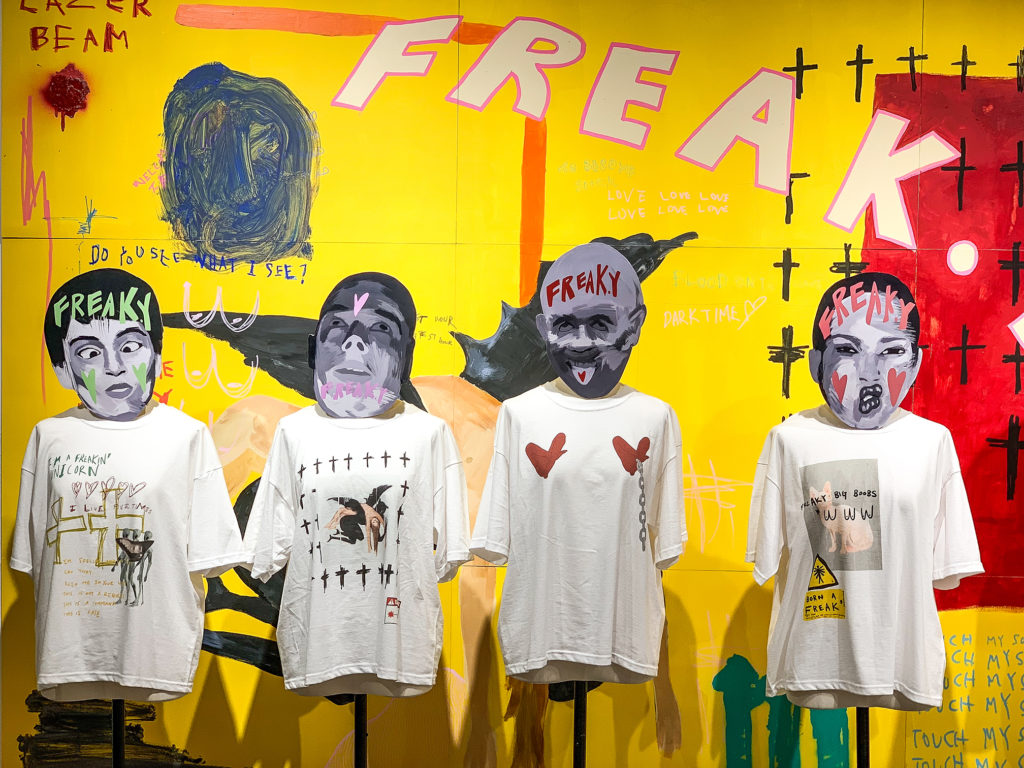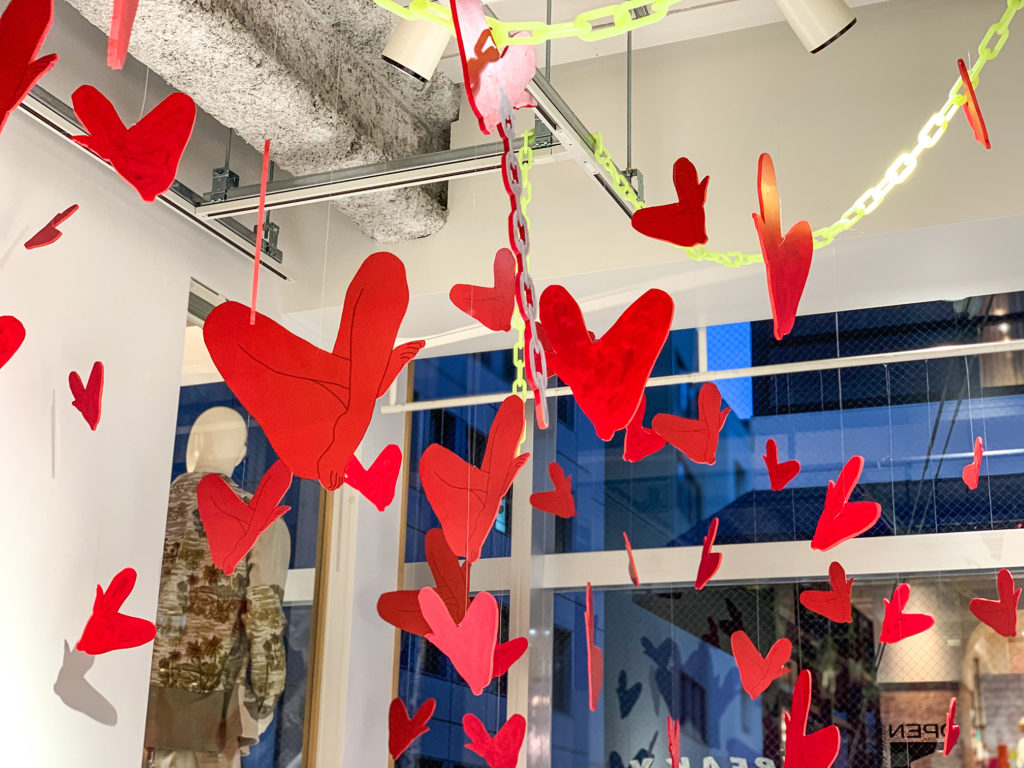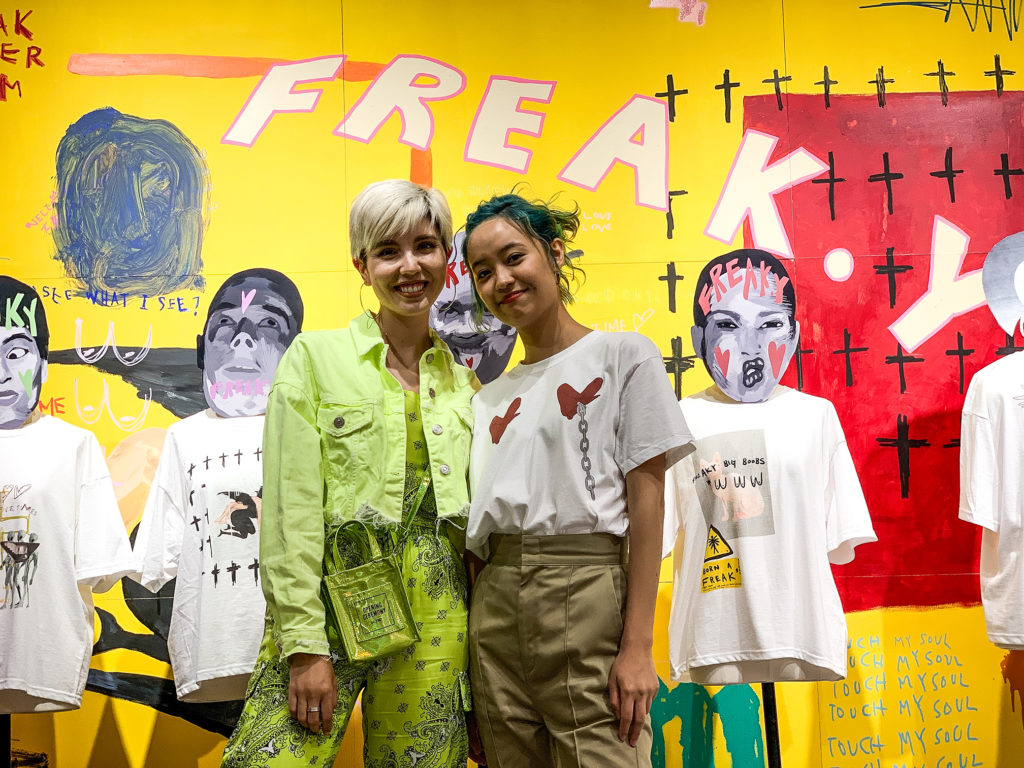 Female artist MASAKO.Y presented her exhibition "
FREAK.Y
" at OPEN STUDIO located in FREAK'S STORE Shibuya. Her exhibition featured uniquely-designed T-shirts for the upcoming summer season with cool graphics and colors. Even the interior design of the space was pop and colorful, representing the Shibuya culture really well. I had the opportunity to chat with her and she was such a sweetheart! Congratulations on your exhibition!
株式会社デイトナ・インターナショナルが展開するギャラリースペース兼ショールーム"OPEN STUDIO (弊社FREAK'S STORE渋谷店併設)" にて、6月15日(土)〜23日(日)の期間中にユーモラスでアイコニックな作風を描く若手女性アーティストMASAKO.Yが提案する夏に涼める奇妙なエキシビジョン
「
FREAK.Y
」が開催されました。すごくポップで可愛いTシャツデザインと壁のアートもすごく素敵でした。MASAKO.Yさんとても気さくな方で、お話もできて良かったです。エキシビション本当におめでとうございます!
Cheeky presented by ChiMy @ PLUSTOKYO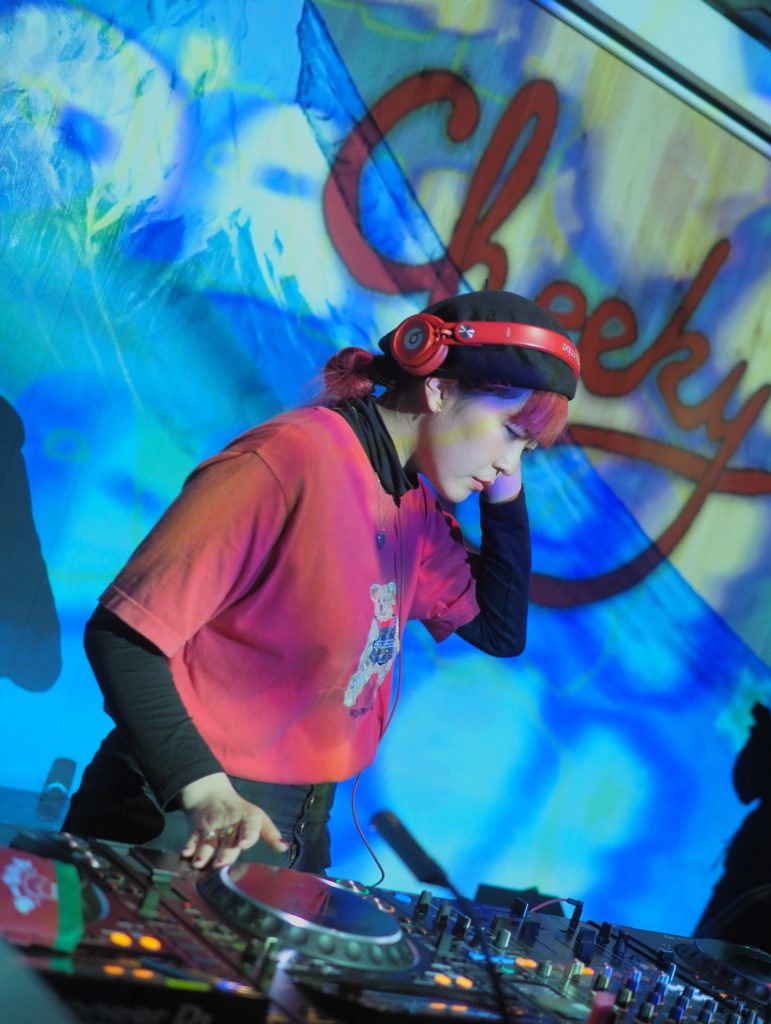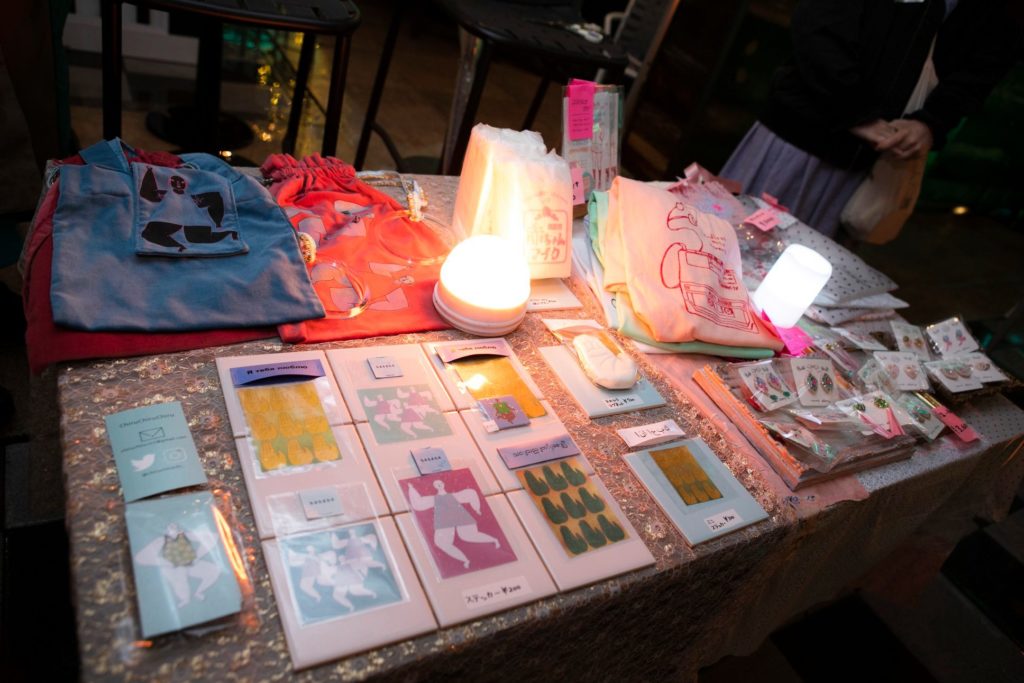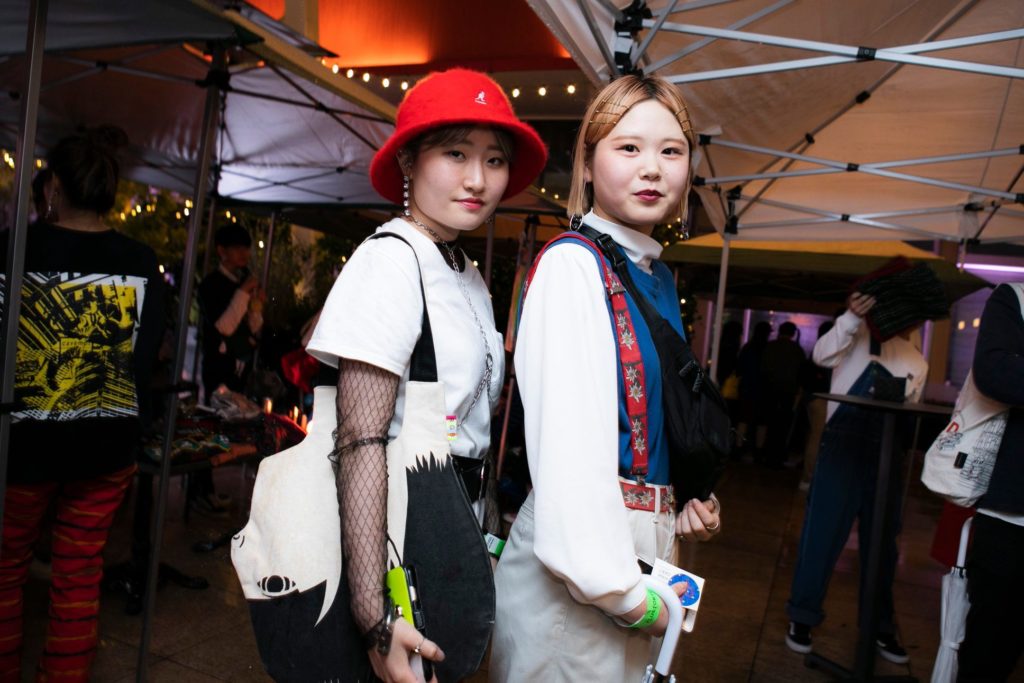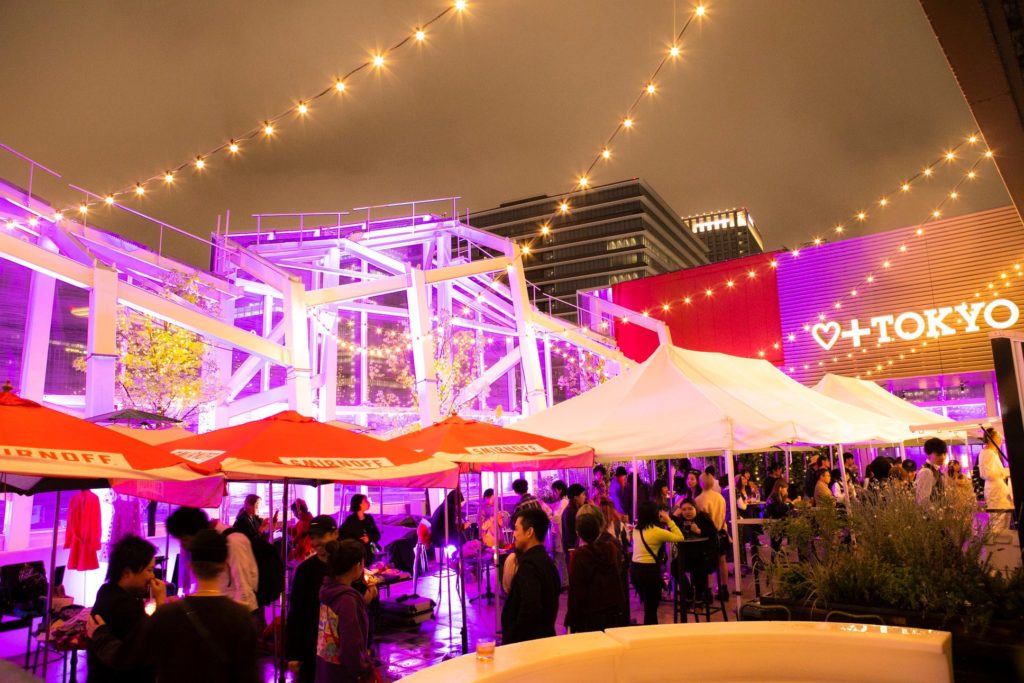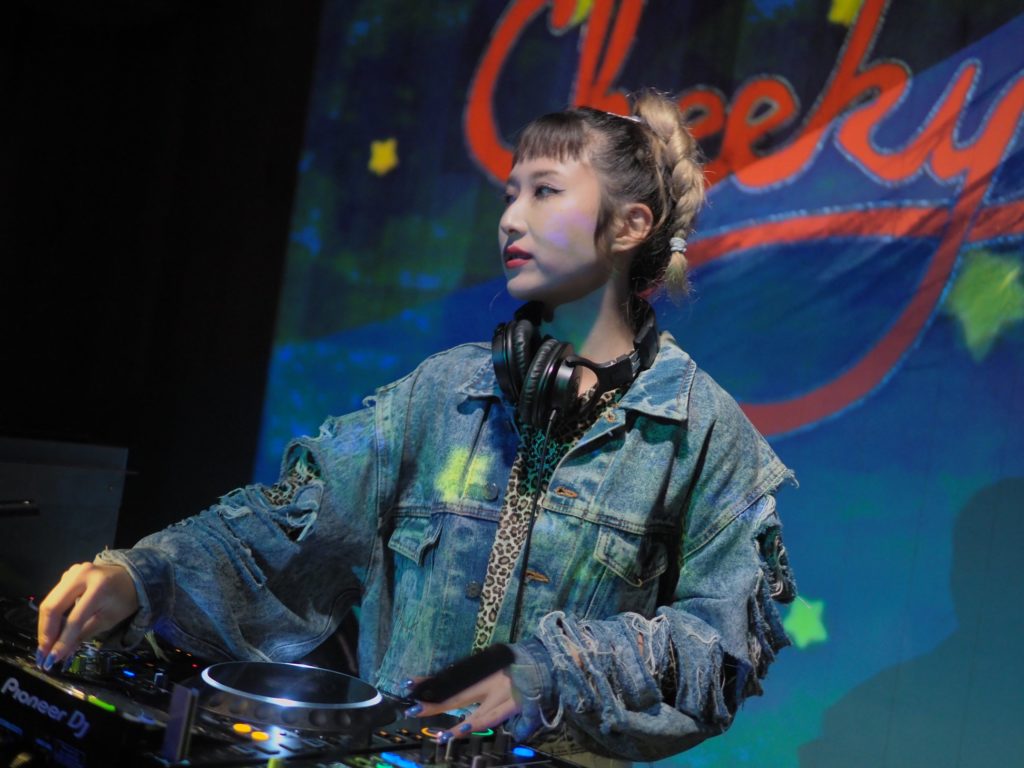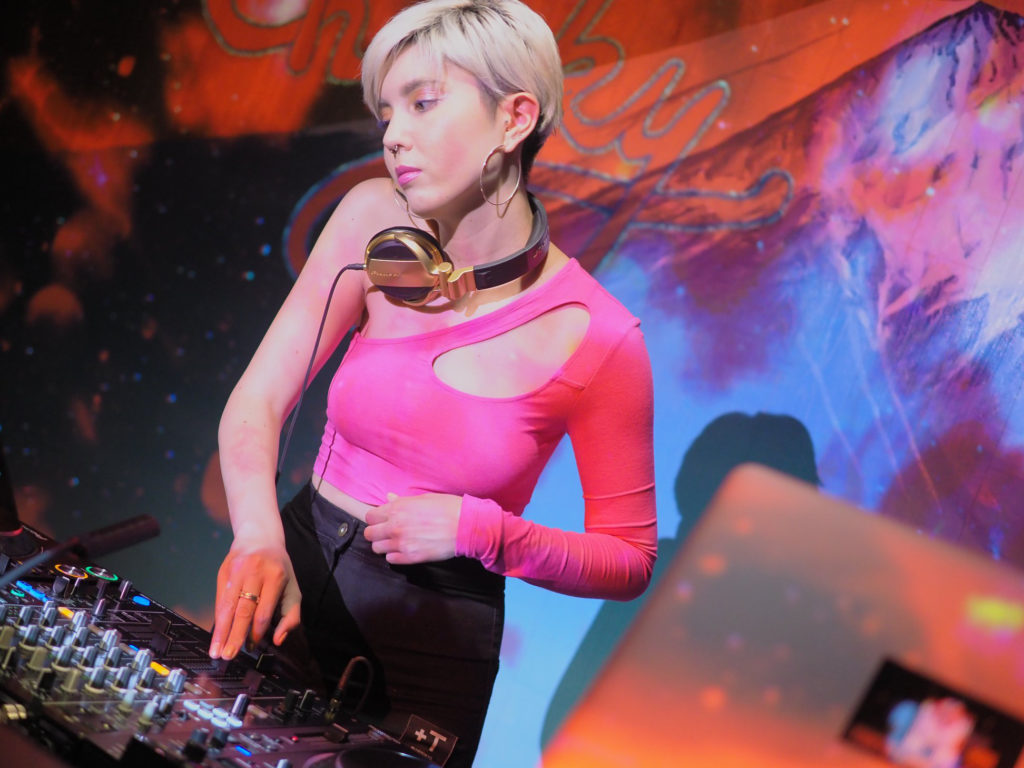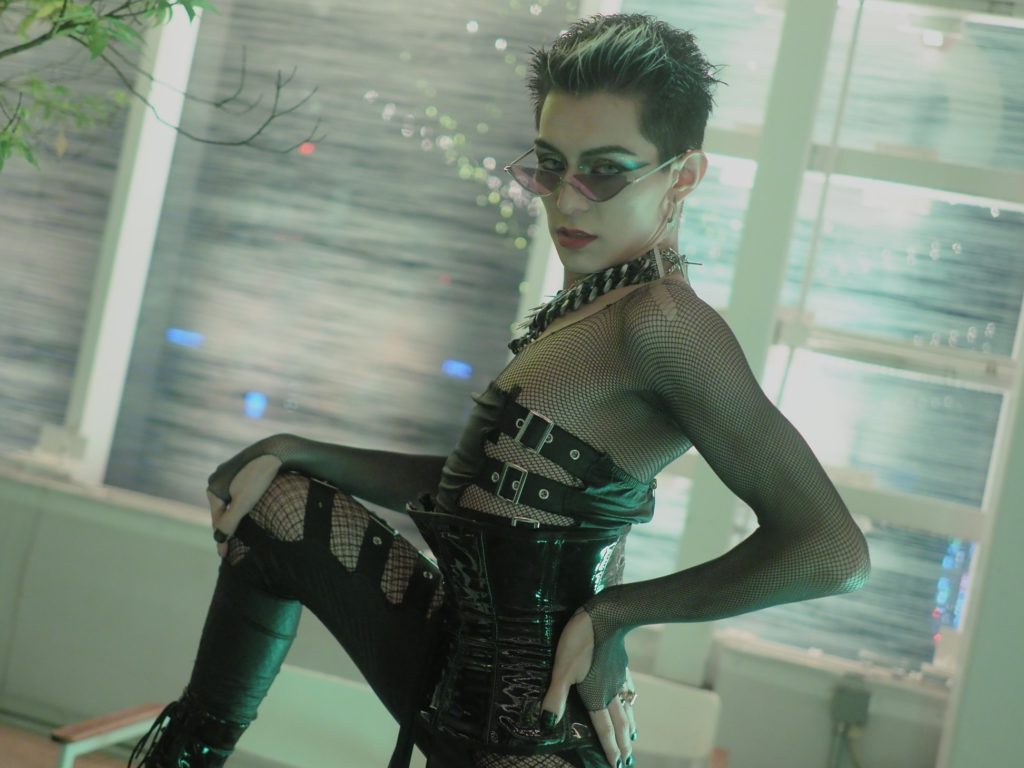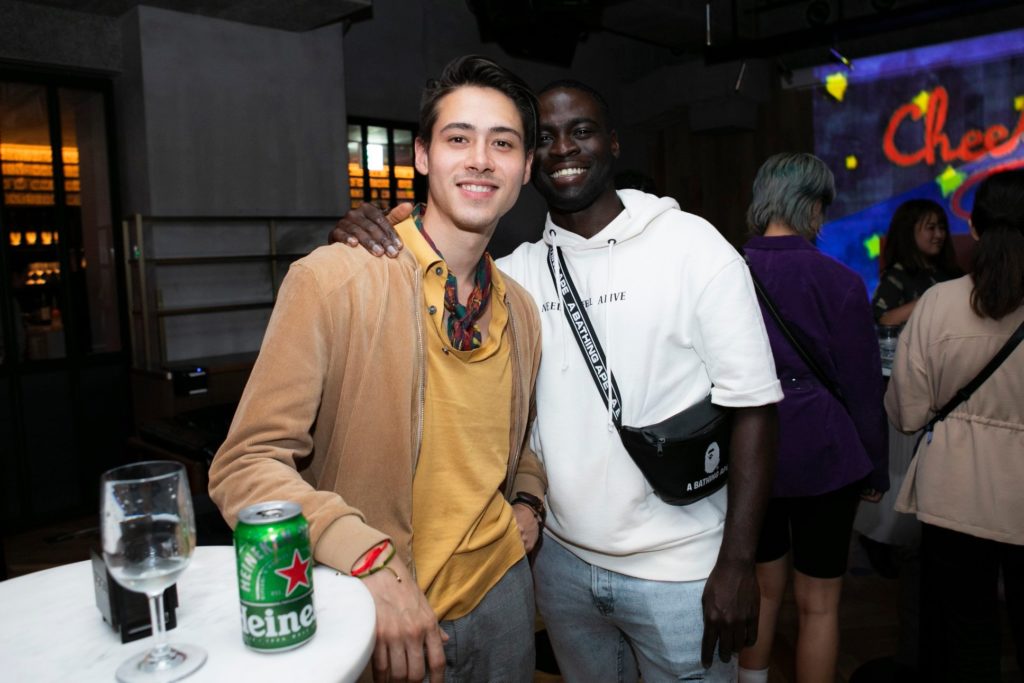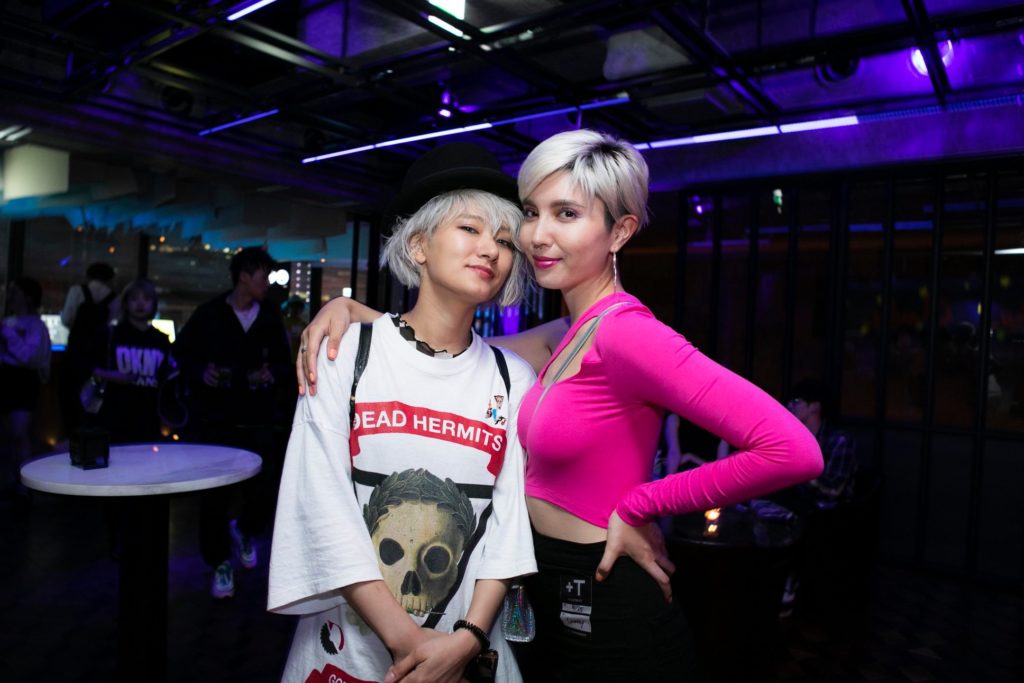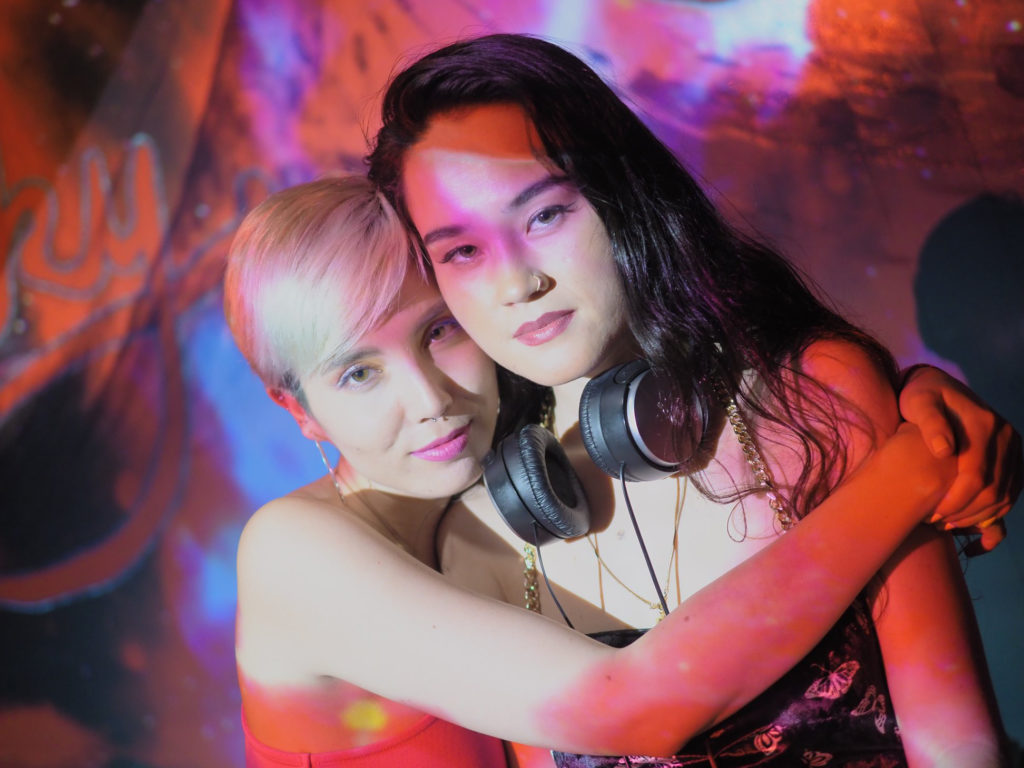 If you follow me on Instagram, you may already know that I regularly DJ at
PLUSTOKYO
in Ginza. It's a new club/bar/lounge space that opened at the end of last year, featuring good music, art, food and drinks. ChiMy, the resident DJ who is also a dear friend of mine, held her first event there titled "Cheeky." Ginza in general is an area in Tokyo catered towards an older, luxury crowd, so she wanted to create an event where younger people in Tokyo can hang out and have a good time. There was a flea market and DJ performances on the rooftop from 5-10 PM, followed by more DJ performances on the main floor until 4 AM. I had so much fun DJing for this event and I love supporting my friends' events because I know firsthand how much work it is to produce an event. Congratulations ChiMy for a successful first event and can't wait for the next one!
インスタグラムでフォローしていただいている方はもう既にご存知だと思いますが、今年から銀座の
PLUSTOKYO
でDJとしてレギューラー出演させていただいています。半年前にオープンしたばかりのクラブ・バーラウンジで、音楽、アート、フードとドリンクを楽しめるオシャレなスペースです。レジデントDJで友達のチャイミーちゃんが今回、「Cheeky」という初のイベントをプロデュースし、私もDJとして参加しました。銀座ではあまり若者が遊べる機会がない中、若者でも楽しくエンジョイできるパーティーがコンセプト。17:00−22:00はルーフトップスペースでフリーマーケットとDJプレイがあり、22:00以降はメインフロアでのDJプレイを楽しむことができました。私自身もイベントプロデュースを経験しているので、それがどれだけ大変かわかるので今回チャイミーちゃんをサポートできて嬉しかったです。第1回のイベント、本当におめでとう!!
MOËT & CHANDON MOËT IMPÉRIAL 150th ANNIVERSARY PARTY @ teamLab Borderless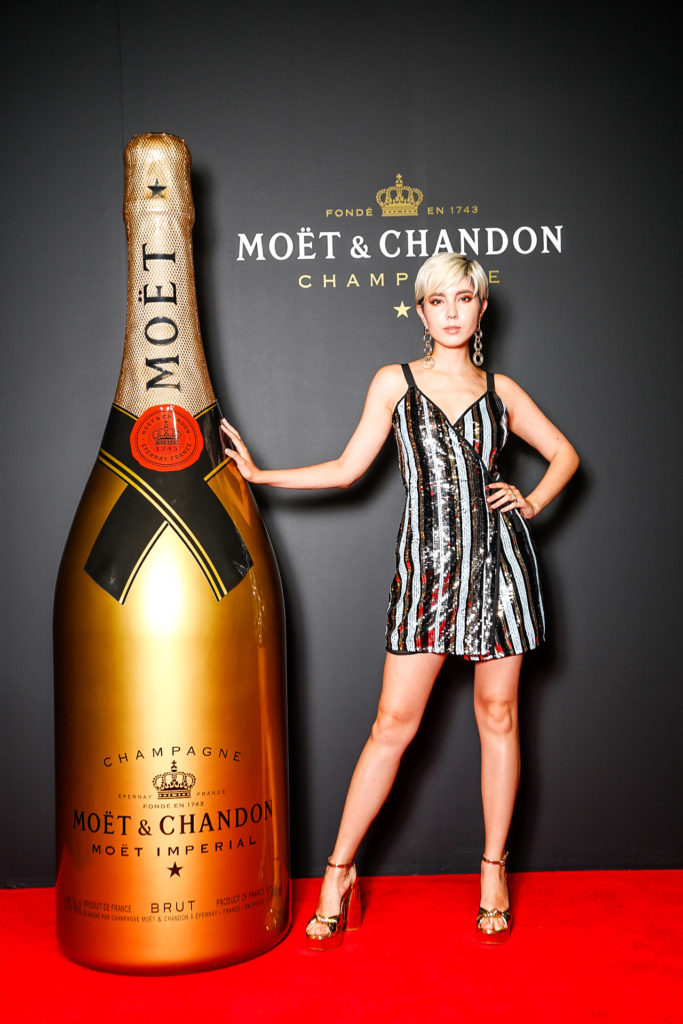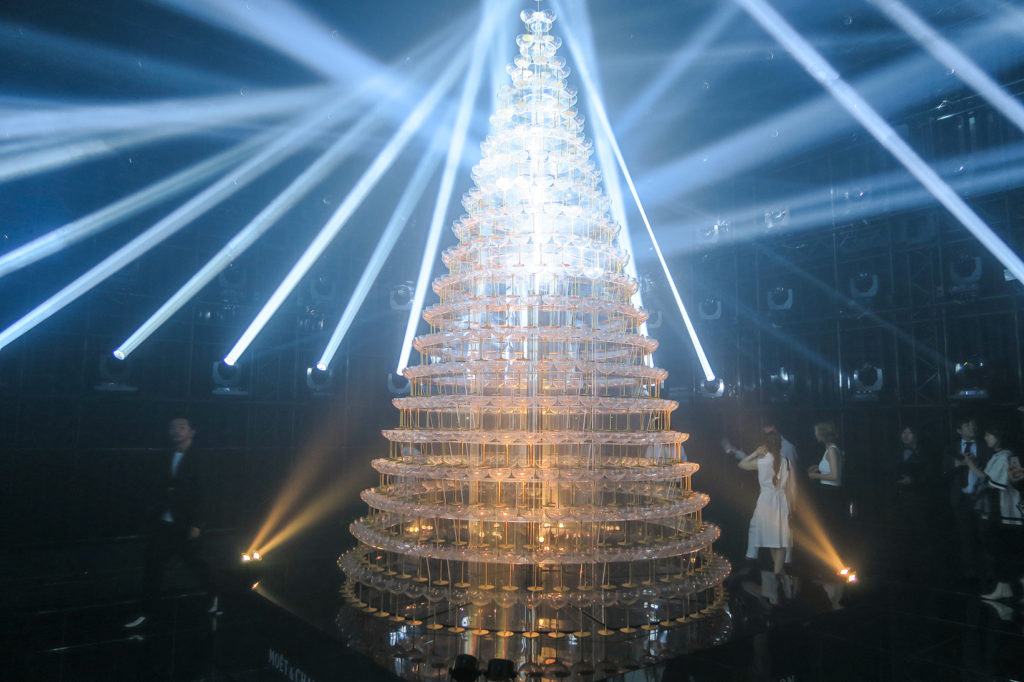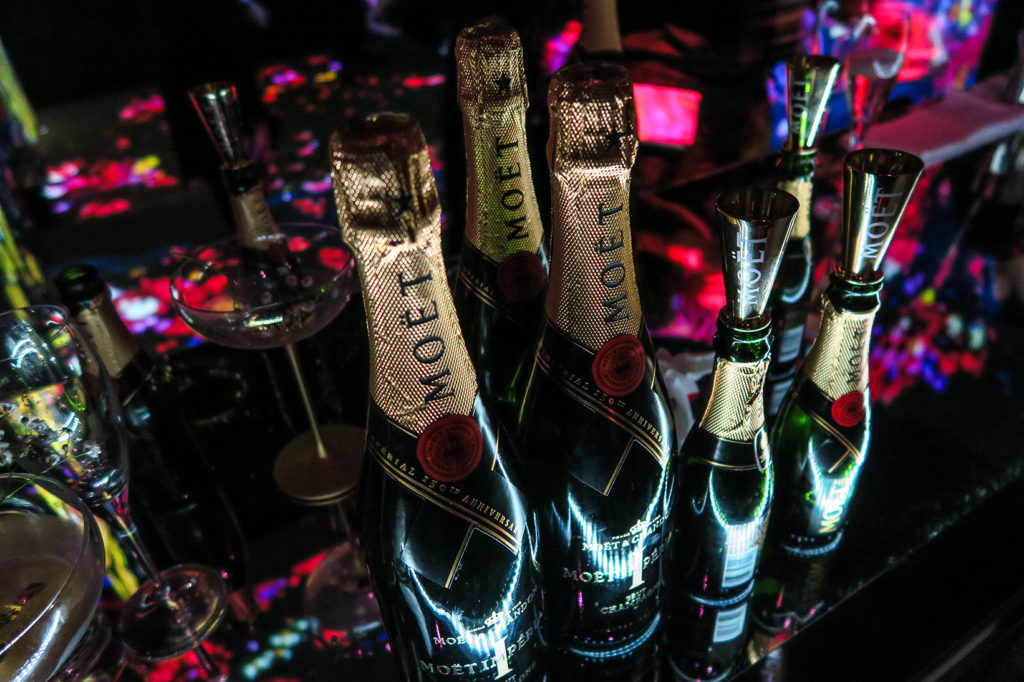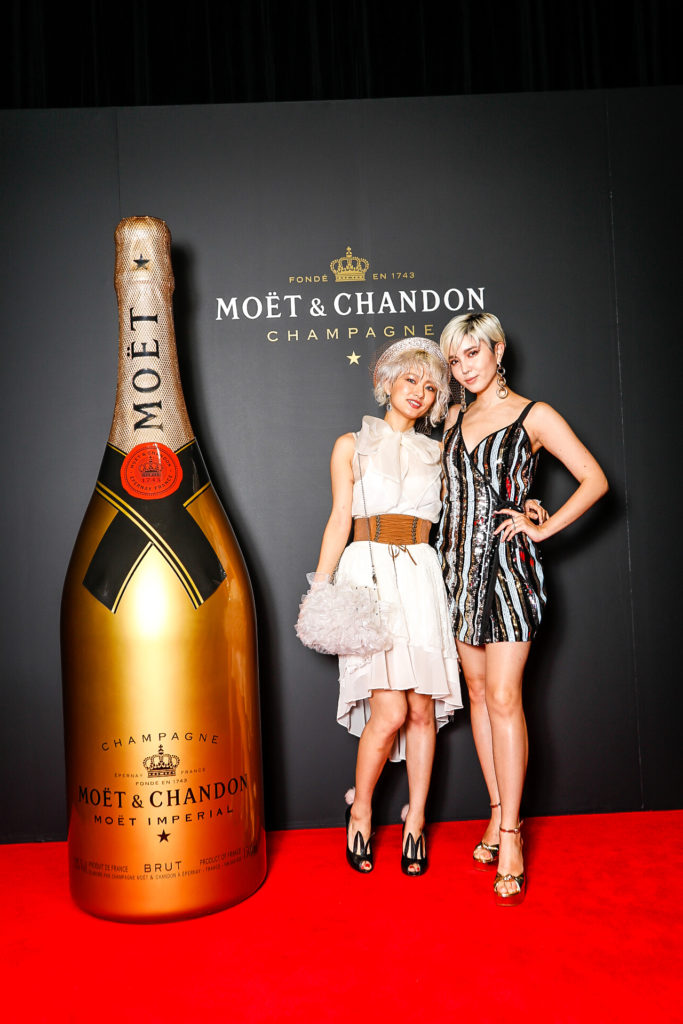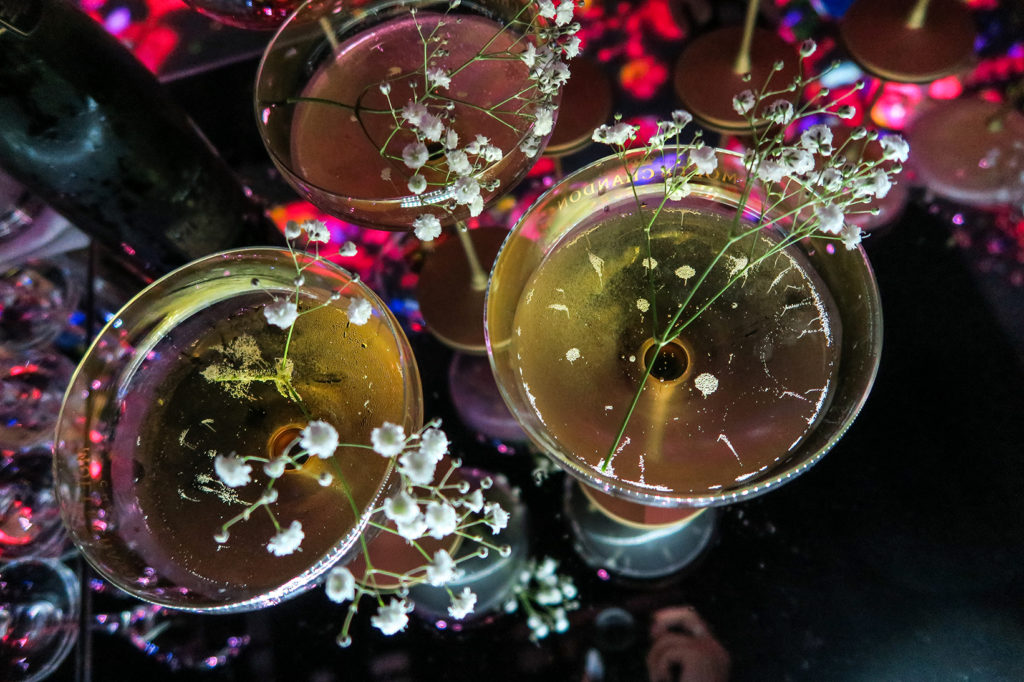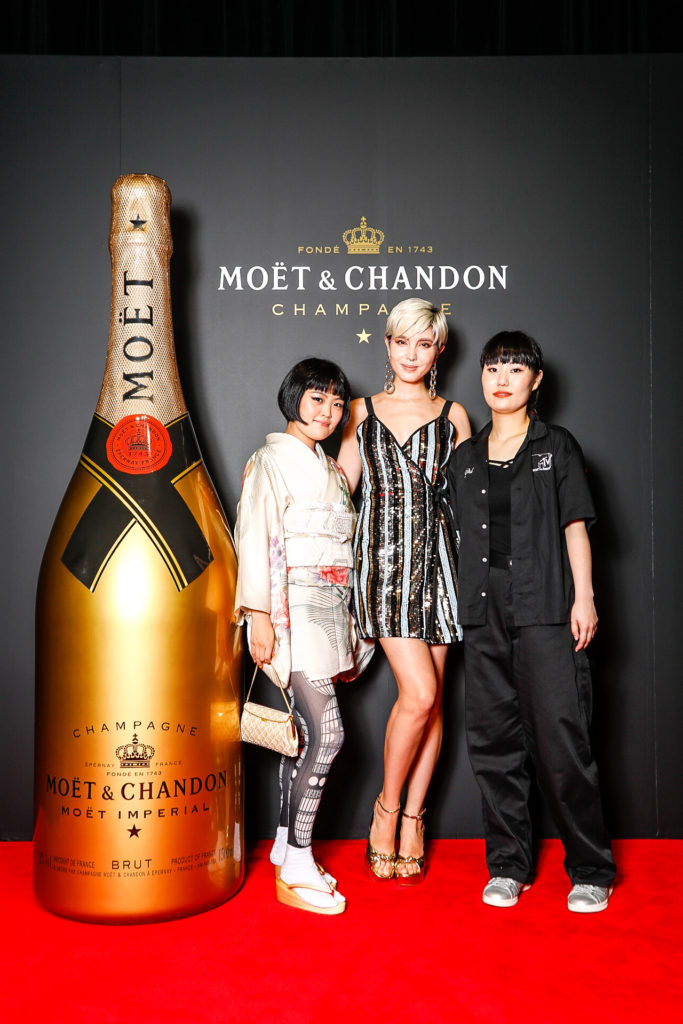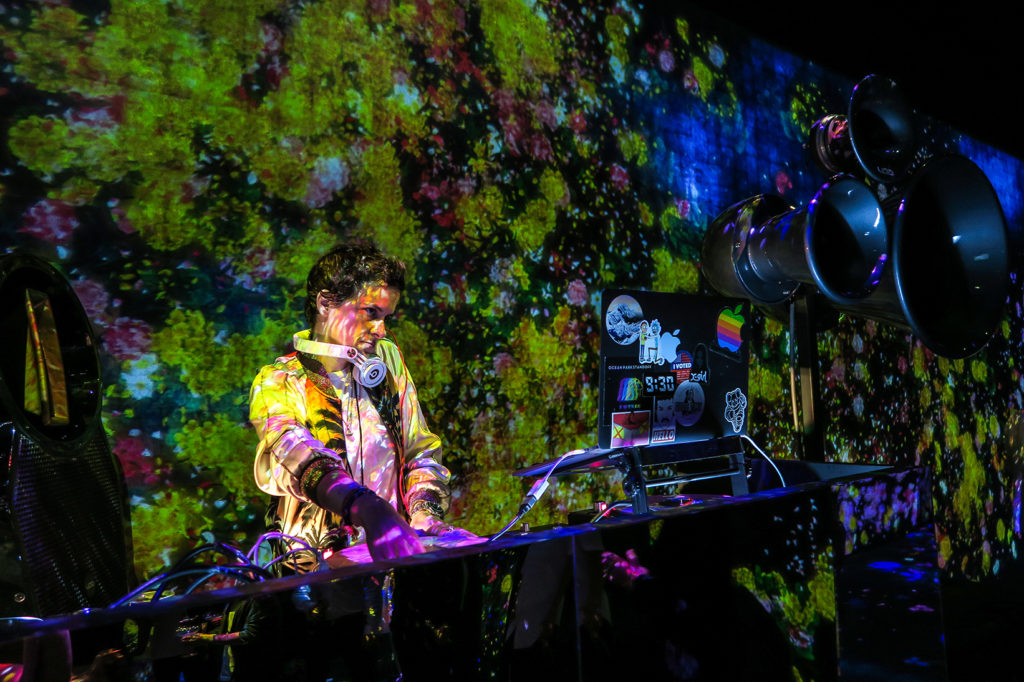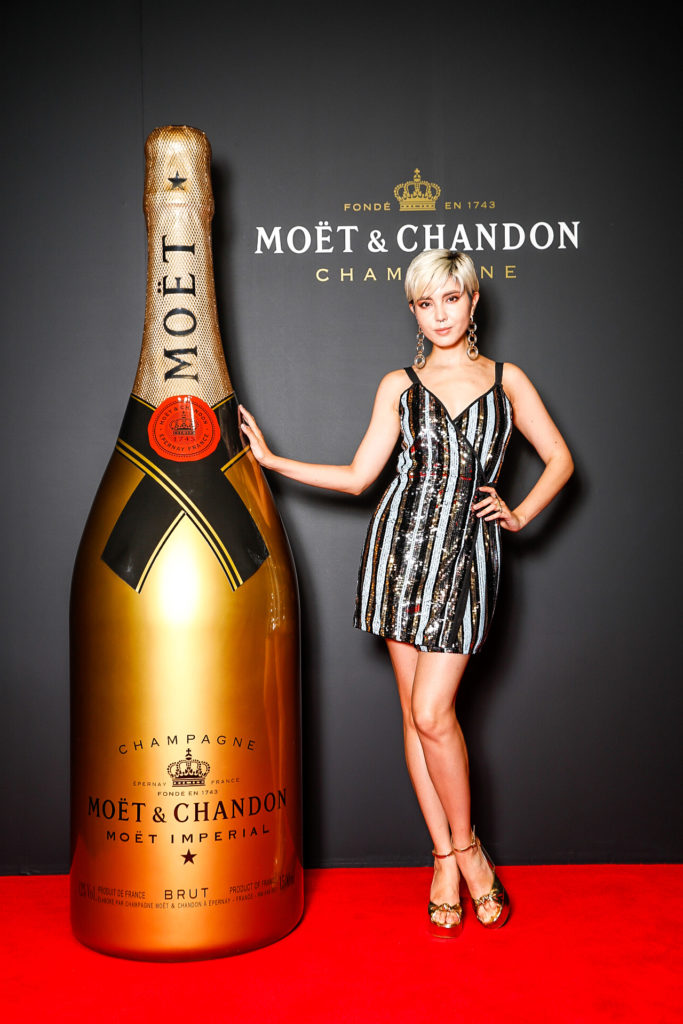 This year,
MOËT & CHANDON
celebrates their 150th anniversary of MOËT IMPÉRIAL. On June 22nd, celebration parties were held in 80 different countries all over the world. In Japan, the party was held at teamLab Borderless in Odaiba for an extravagant event. Guests were able to take a tour of Borderless before entering the main room for an evening of festivities. With music by DJ Samantha Ronson and visually pleasing cocktails in a digitally artsy setting, this may be the party of the summer.
今年、
モエ・エ・シャンドン
モエ アンペリアルは、150年アニバーサリーを迎えます。6月22日に、世界約80カ国でセレブレーションパーティーが開催され、日本の舞台はチームラボボーダレスでした。ゲストはボーダレスを廻ってから、メインイベントなるパーティー会場へ誘導されました。普段パーティーイベントではなかなか体験できないボーダレス。見た目も美しいカクテルとシャンパンを飲みながらSamantha RonsonによるDJプレイを楽しむことができました。150周年おめでとうございます!
CALATAS WHILEAR Launch Party @ Omotesando Hills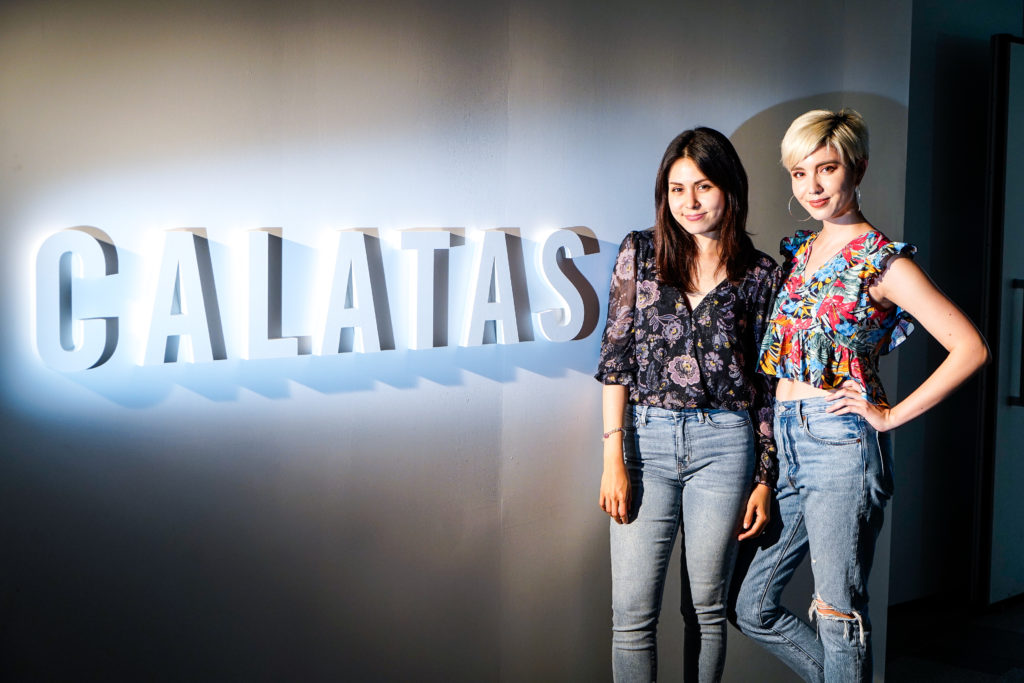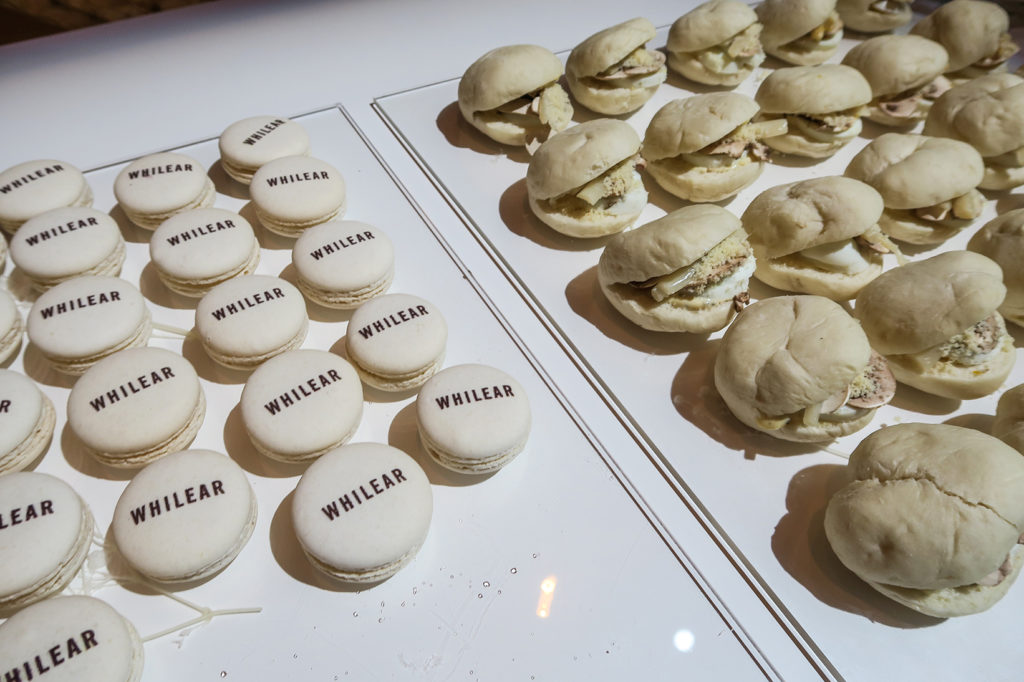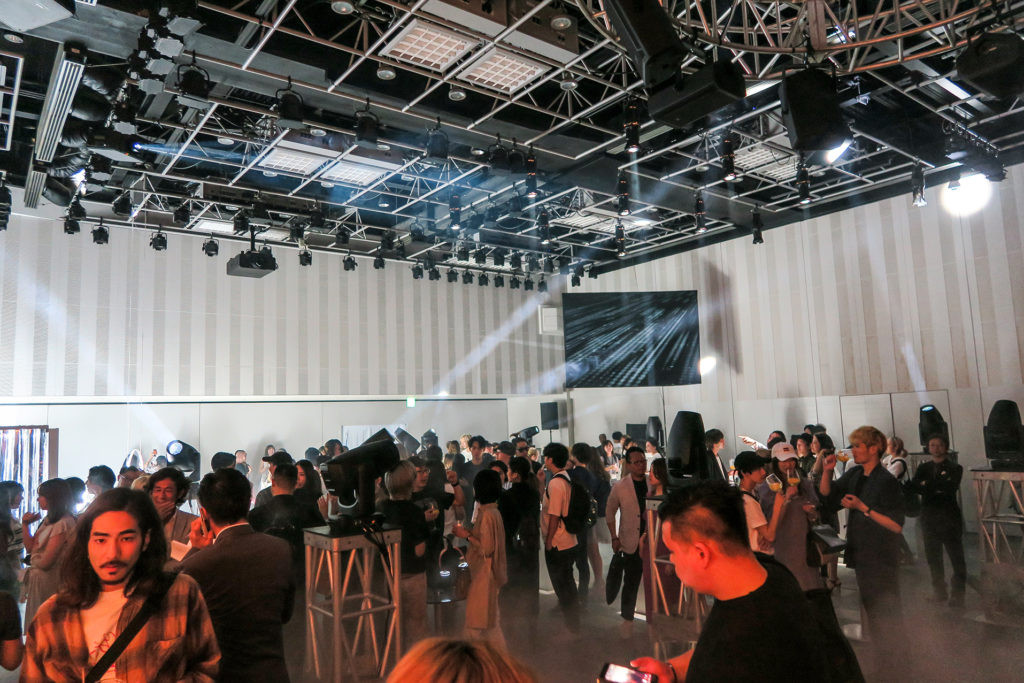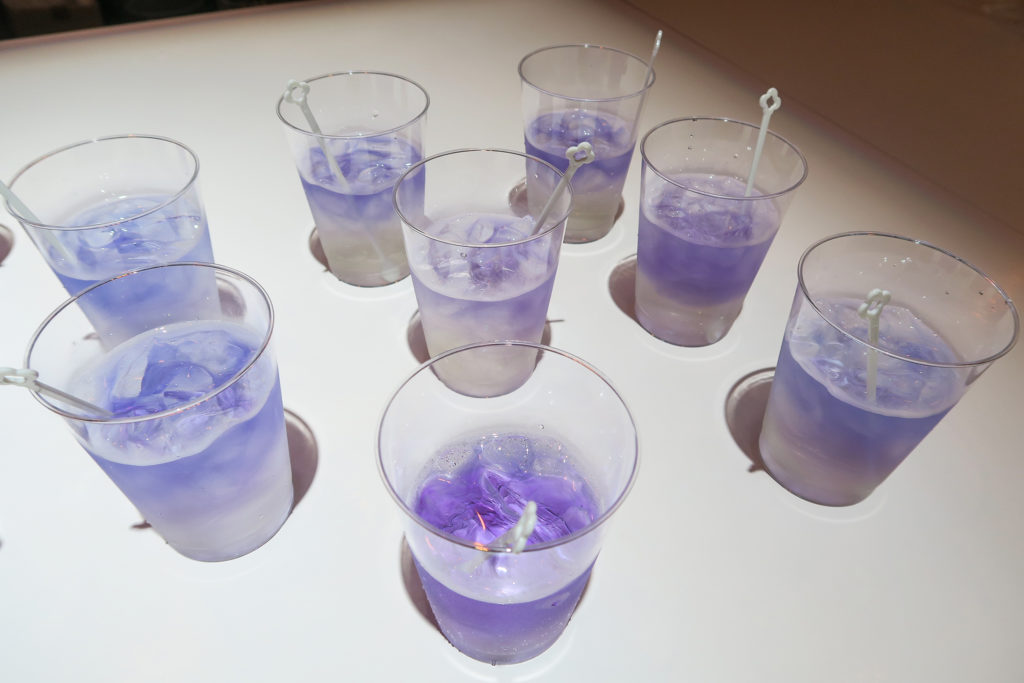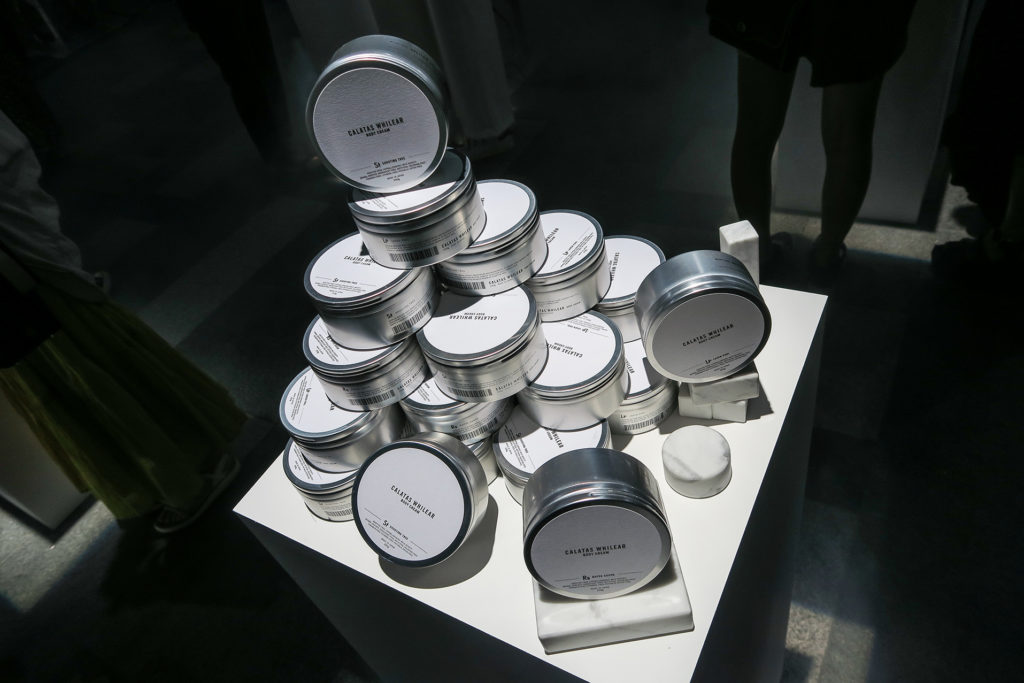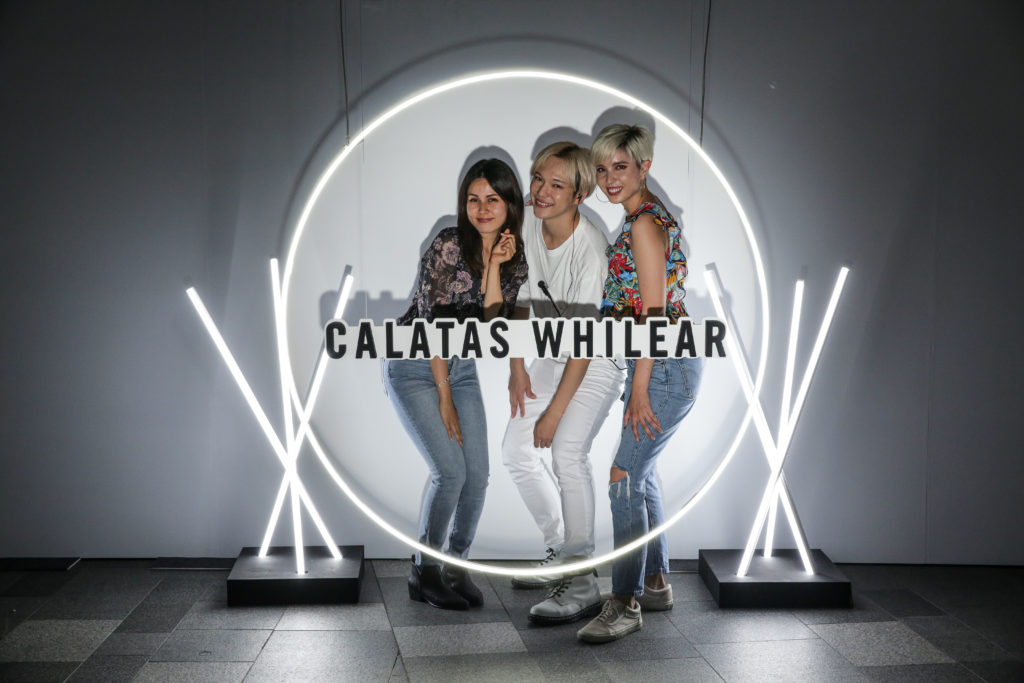 Color-treated shampoo brand CALATAS released a new skincare line called CALATAS WHILEAR. "White" and "clear" embody the new line's concept and they released a body cream that achieves translucent and silky skin through the addition of human stem cell culture solution in the formula. To celebrate the launch, they held a white-themed party at Omotesando Hills where guests were able to try the new body cream. There were digital displays created by teamLab producers as well as music produced by sound producers in charge of the music for the Rio Paralympics. I can't wait to try the body cream to achieve beautiful skin this summer!
この度、色や透明感にこだわってきたカラーシャンプーブランド「CALATAS」より、新たに「ホワイト」と「クリア」をテーマにしたニューライン「CALATAS WHILEAR(カラタスホワイリア)」が誕生。新商品として、透明感あふれる瑞々しいシルキー質感肌へと導く、ヒト幹細胞培養液配合のボディクリームを発売しました。一般公開に先駆けて、CALATAS WHILEAR の世界観を存分に表現した、一夜限りのスペシャルパーティが開催されました。今回のパーティは、teamLabを手がけるプロデューサーや、リオパラリンピックで閉会式の楽曲を手がけたサウンドプロデューサーによる幻想的な空間に仕上がっていました。ボディクリームが3種類あり、どれも香りが良くて使うのが楽しみです。
The B Opening Renewal Tasting Event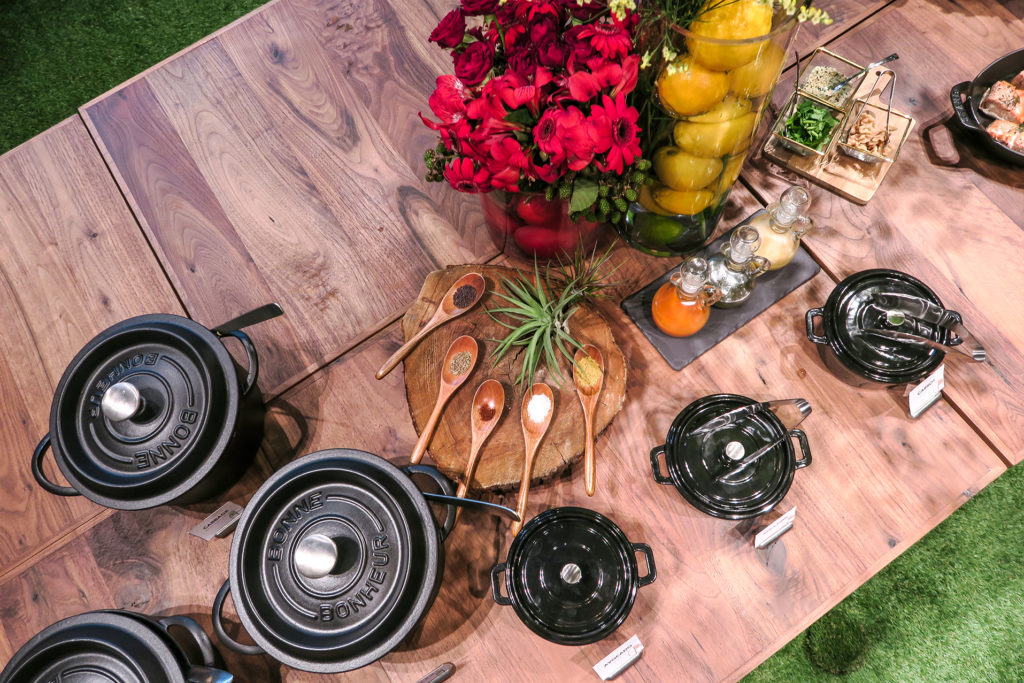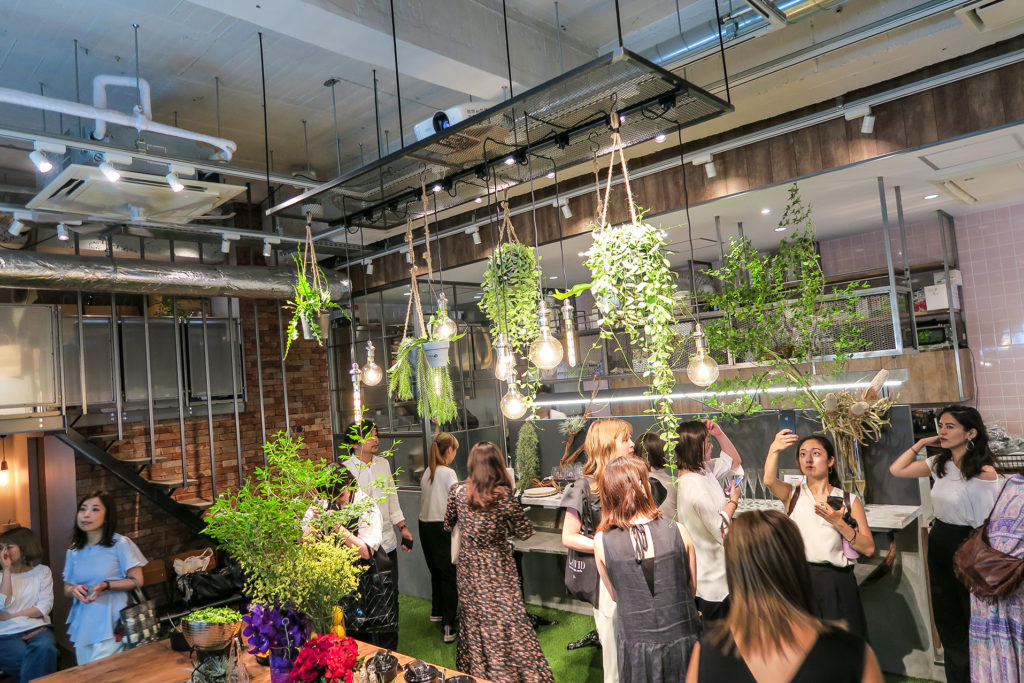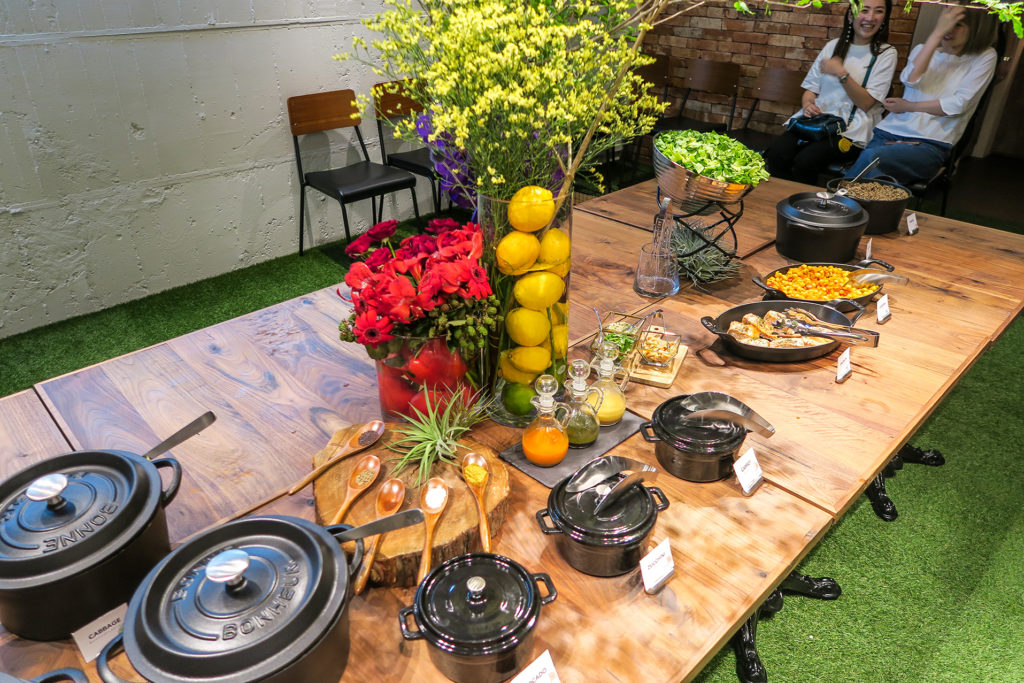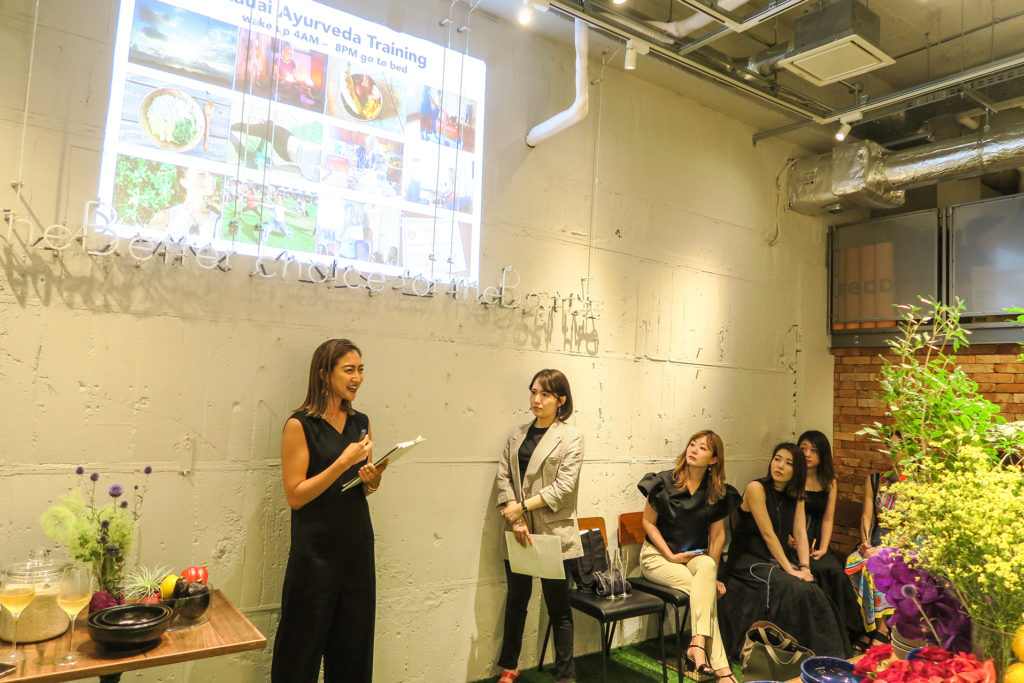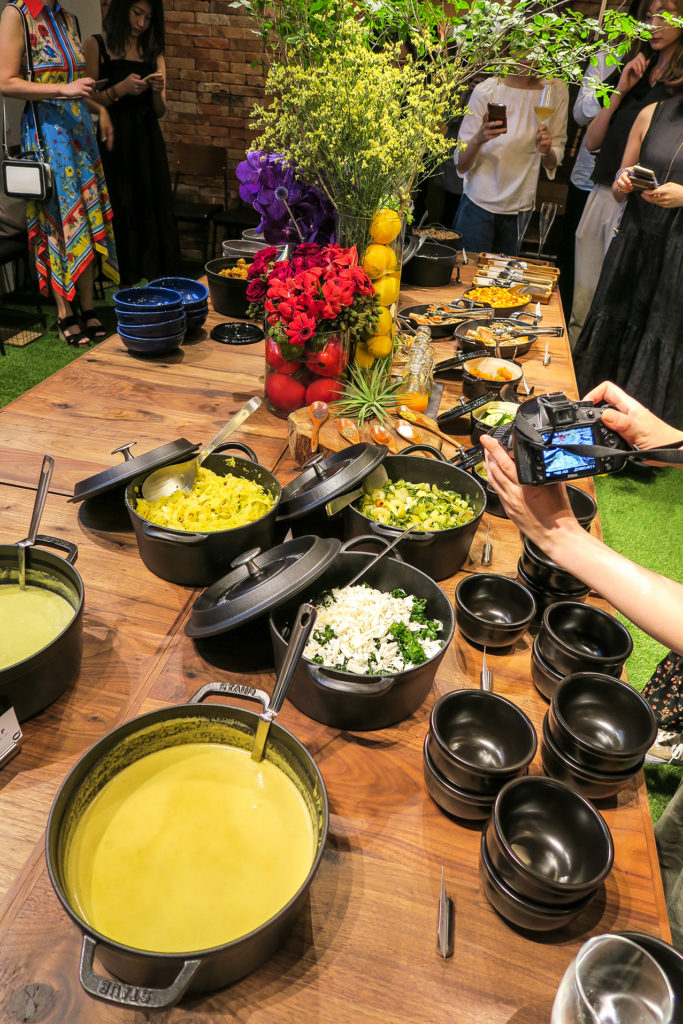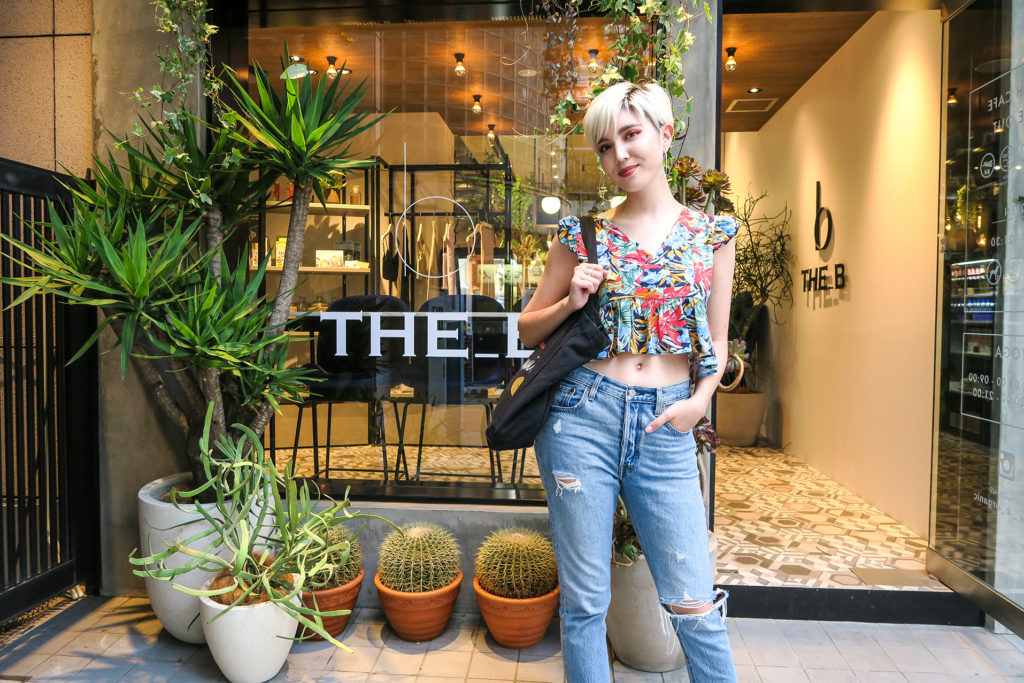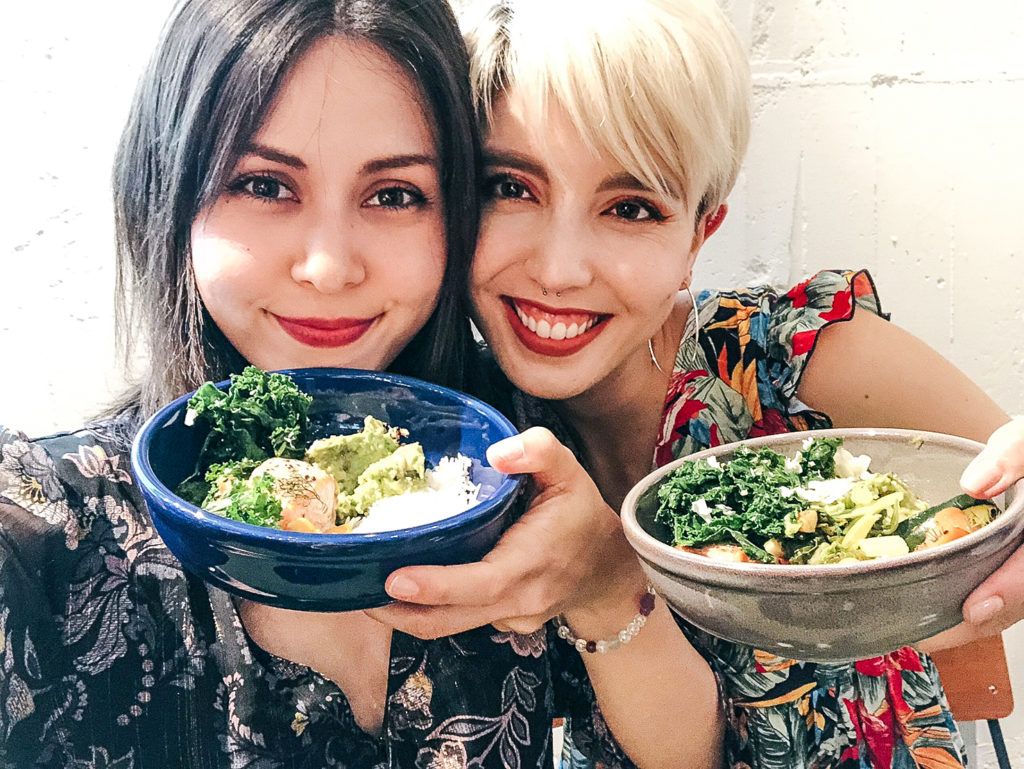 "THE BOWL," an organic cafe located in Omotesando recently renewed their store and changed the name to "The B." I went to the tasting event at with my friend Leina for a delicious, healthy organic lunch. Sayaka Oka, who produced the cafe, gave a presentation about her search for a more meaningful lifestyle, and finding the answer through yoga and Ayurveda. There will be yoga classes held there in the mornings, which is great for yoga lovers. What I like most about The B. is that you can eat the portion of food that fits your needs, so you won't be overeating or under-eating. It's also awesome that they serve kombucha which I don't often get to drink in Tokyo (even though you can get it anywhere and everywhere in the States!). Going to tasting events like these really inspires me to live an even healthier lifestyle for my own well-being. Congratulations on the renewal opening!
2018年6月に表参道にオープンしたオーガニックカフェ「THE BOWL」を、2019年6月25日をもち「The B.」へとリニューアルしました。ロサンゼルスやニューヨークで話題のスーパーフードやコンブチャを取り入れることで美意識の高い女性たちの注目を集めてきた同力カフェは、オープンより1年を迎え、「何が一番自分の身体に良いものなのか?」「本当にヘルシーなライフスタイルとは?」といった考え方を提案し発信する場「The B.」として生まれ変わりました。スムージーやサラダボウル、スーパーフードフルーツボウルが中心の通常メニューに加え、ランチはデリスタイルを提供します。試食会ではデリスタイルのランチとコンブチャをいただきました。自分が食べたい量を食べれるのは本当に嬉しいし、美味しくてヘルシーなのもポイントです。これからももっと健康的なライススタイルを送りたいなと思いました。リニューアルオープンおめでとうございます!
A BATHING APE x MONT BLANC Reception Party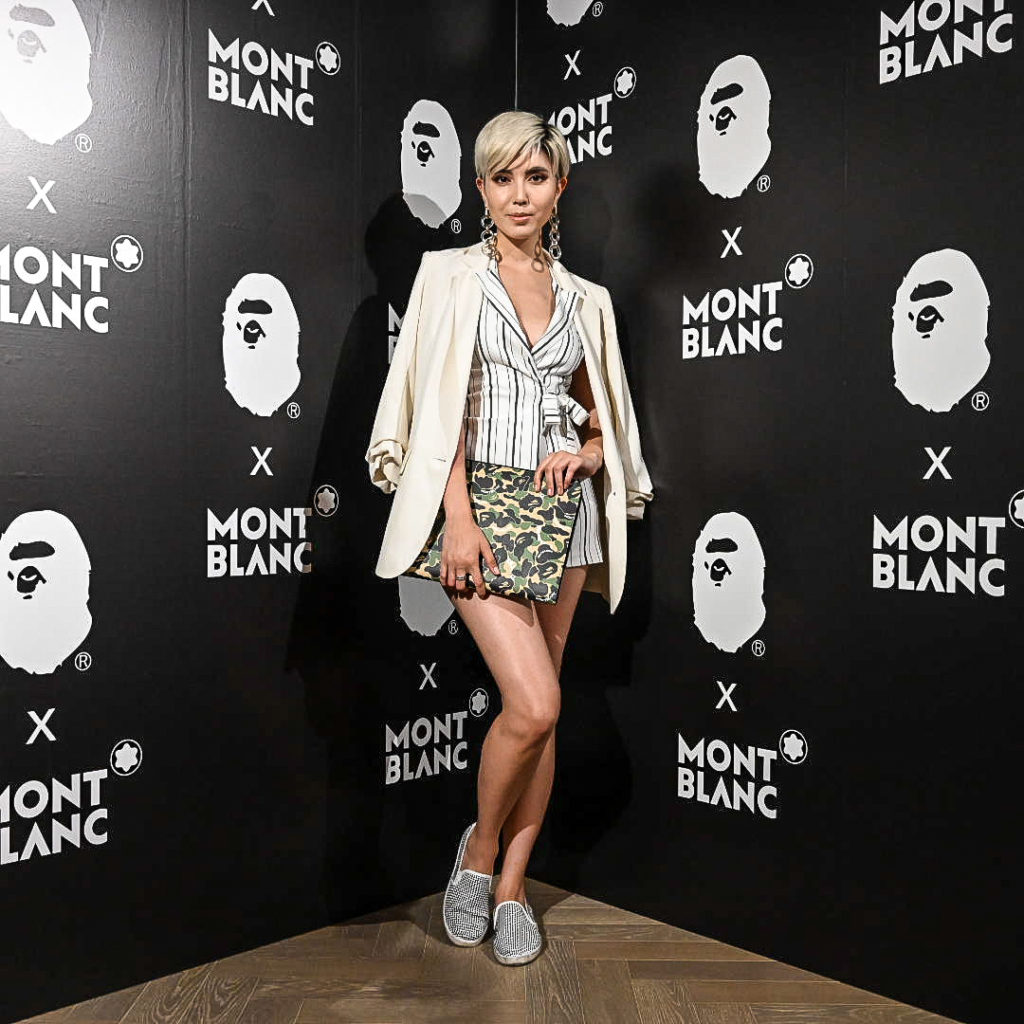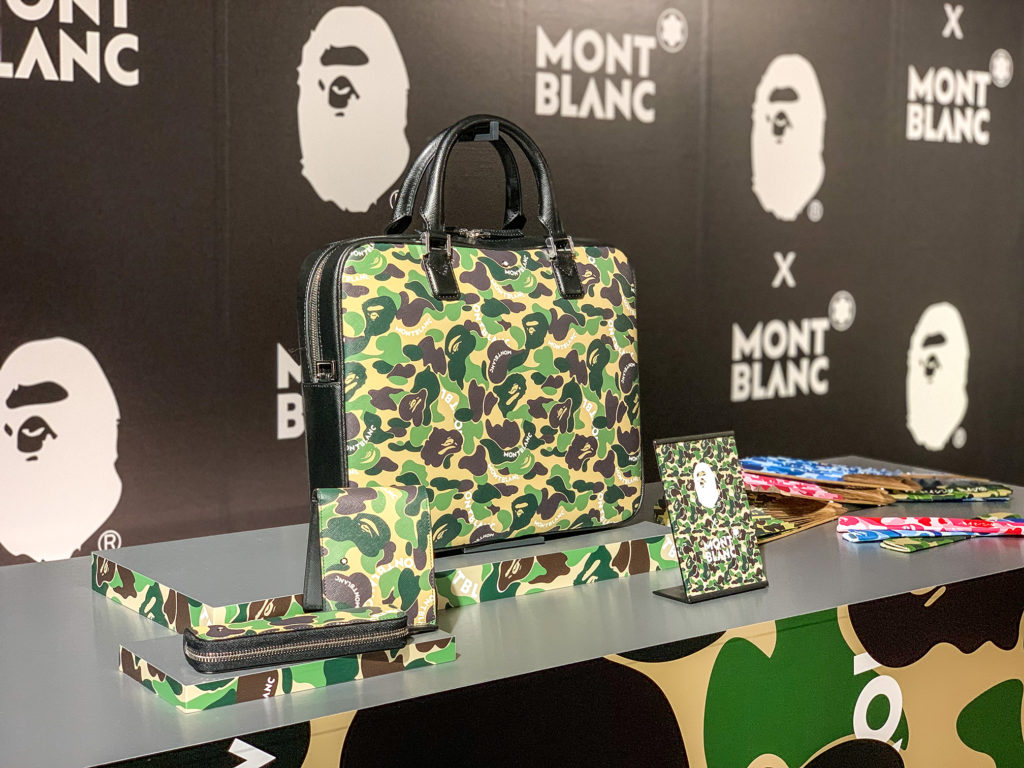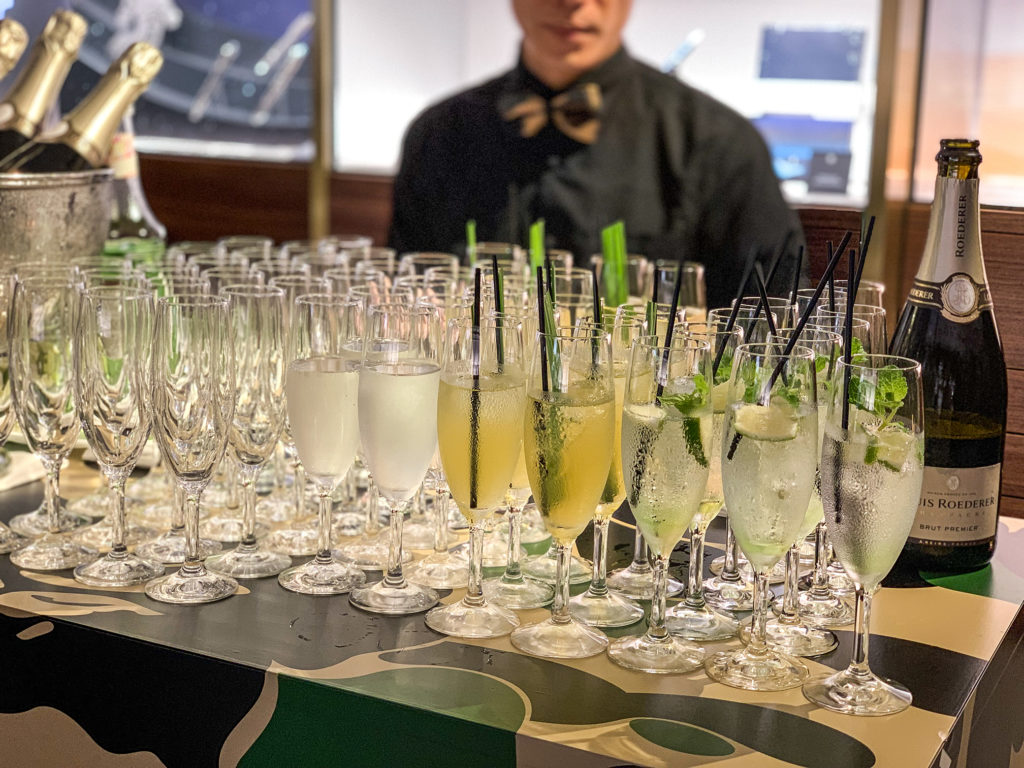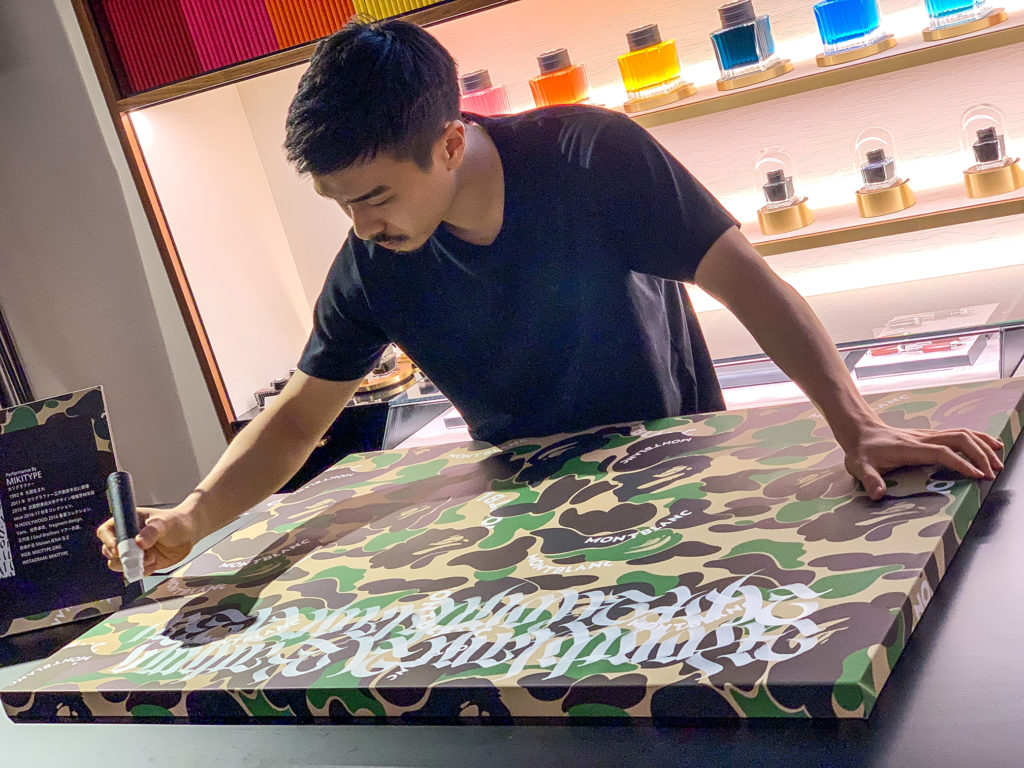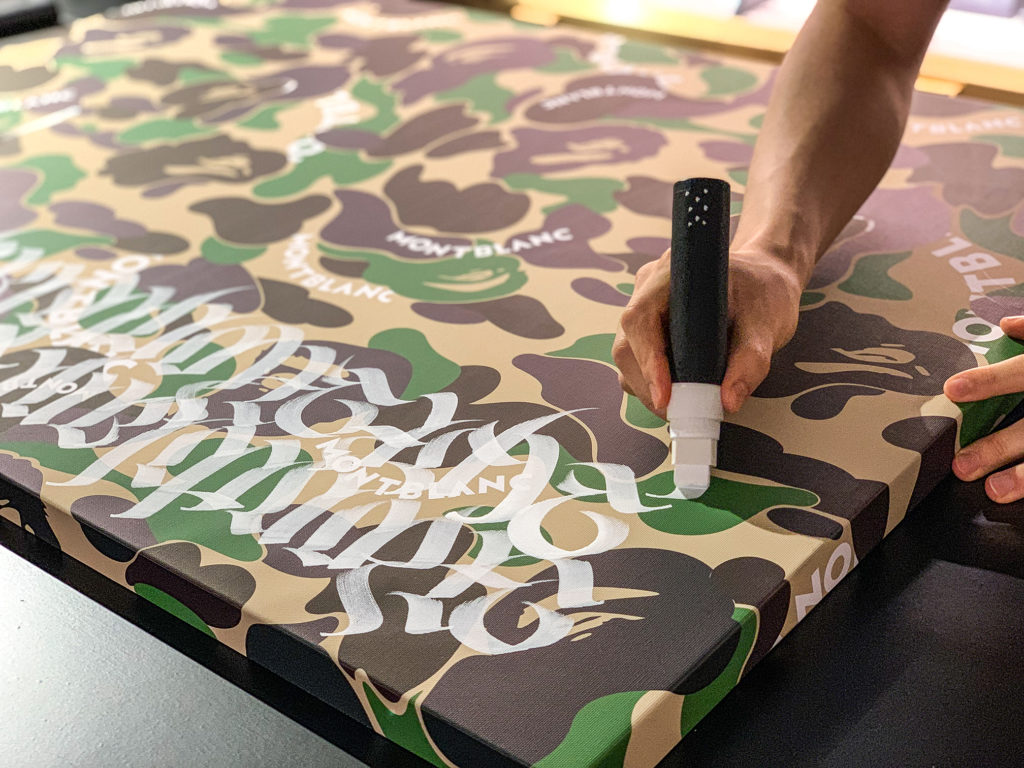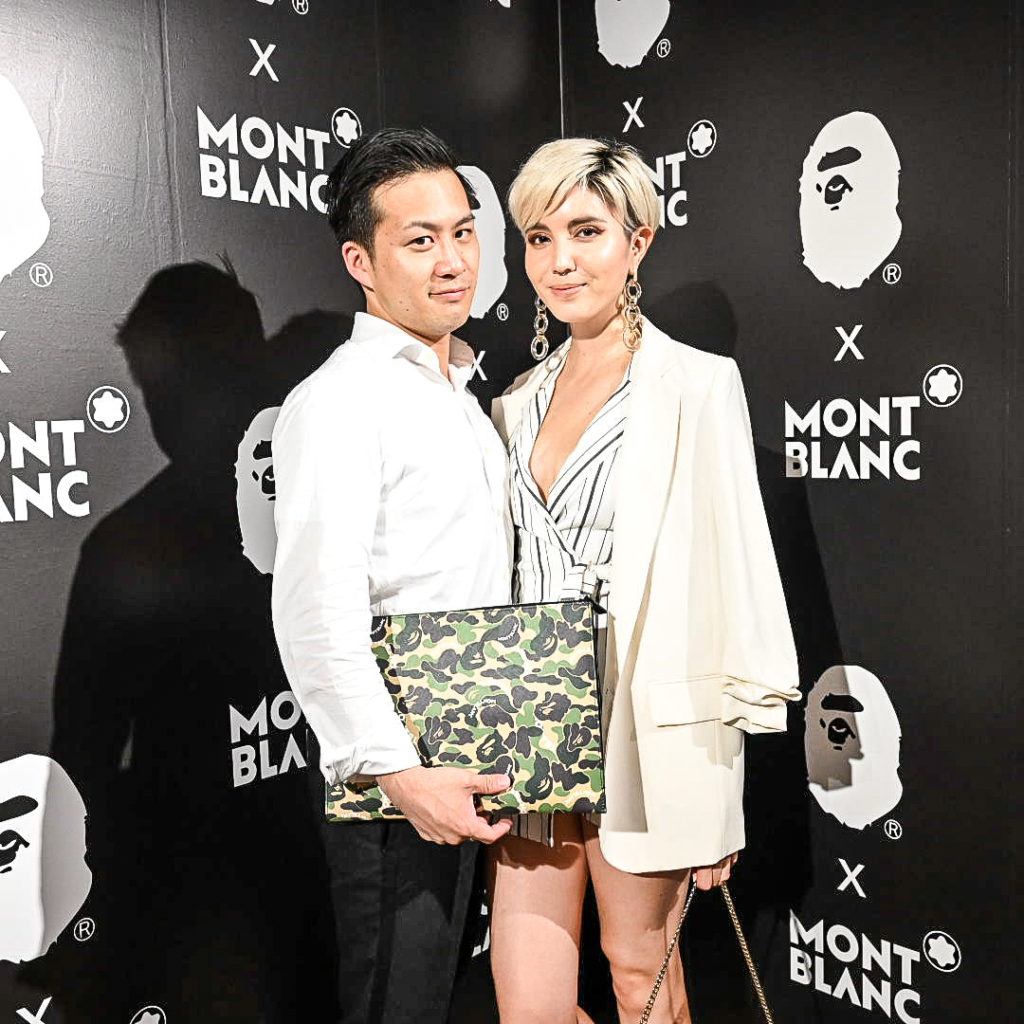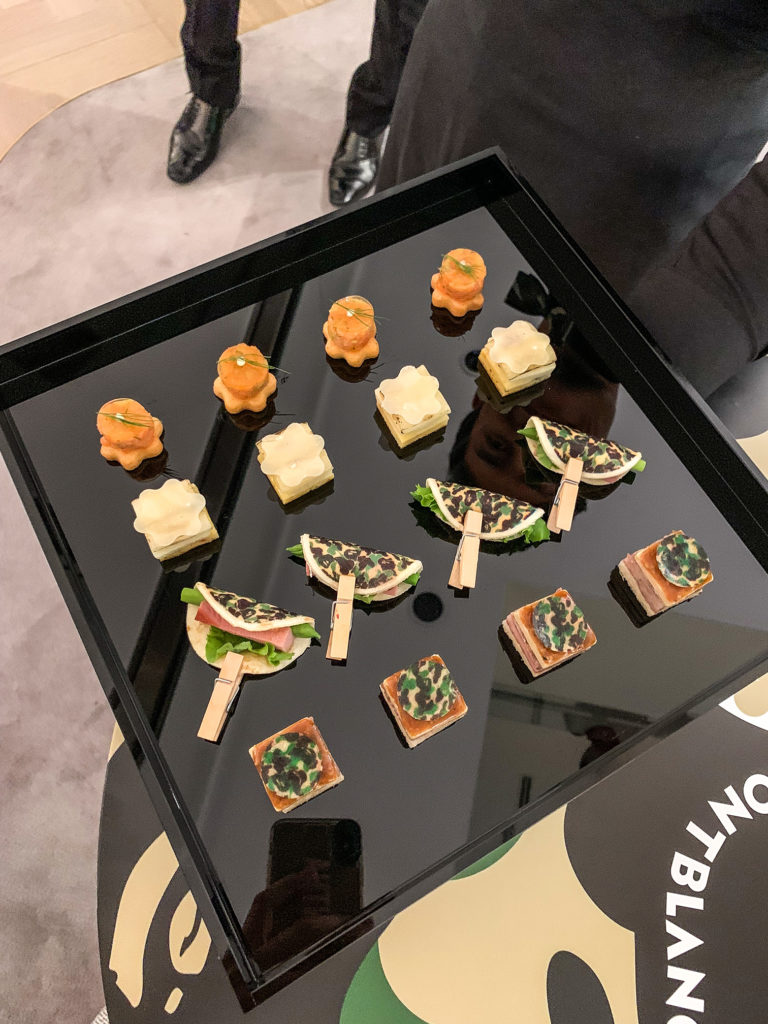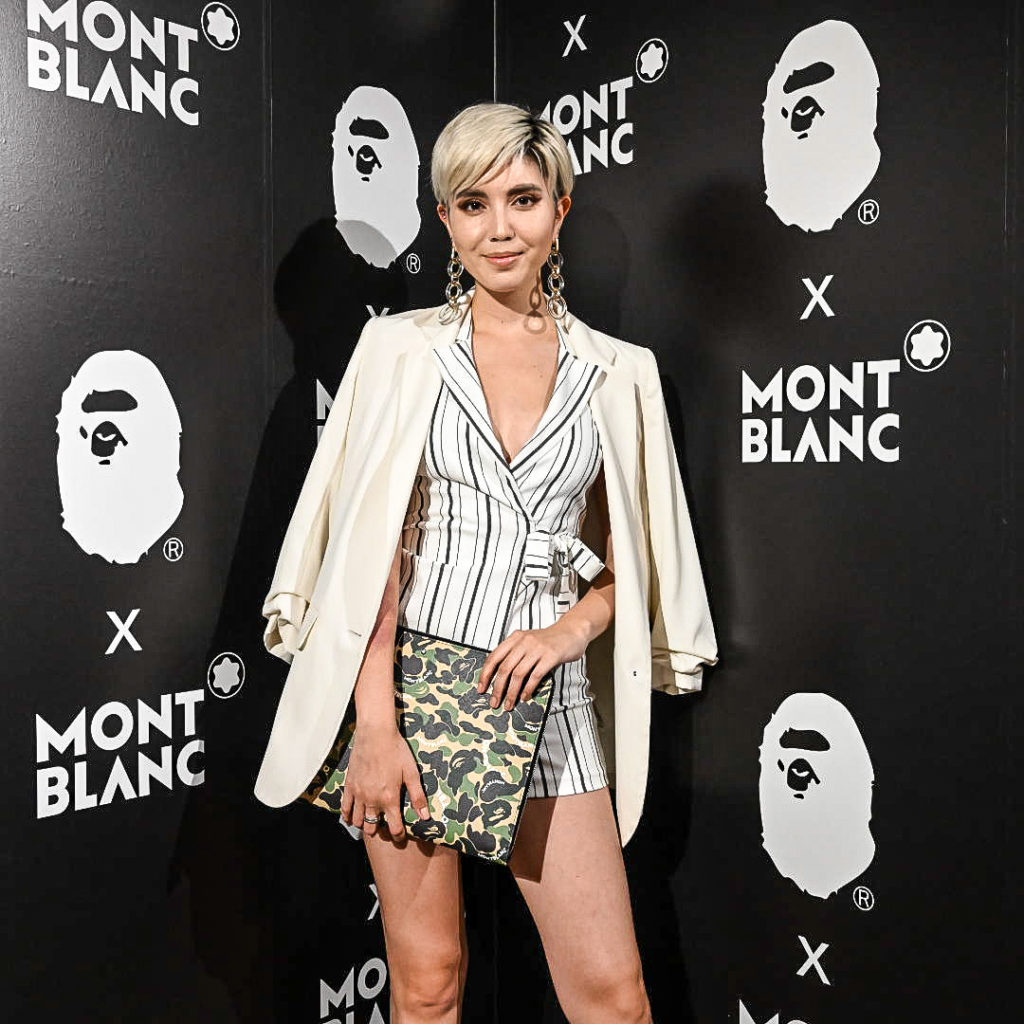 The last party I went to in June was for the launch of the BAPE x MONT BLANC collaboration collection. MONT BLANC is always kind enough to invite me to their lavish events, and this party did not disappoint. The collection features a briefcase, clutch bag, wallet and pen case, all in the signature BAPE camouflage print. Even the hors d'oeuvres went along with the camouflage-print theme. Calligrapher and type designer MIKITYPE did a live calligraphy performance on a camouflage canvas, which was very cool to witness. This party was a fantastic way to close out the month of June. Thanks always MONT BLANC!
 モンブランは、日本を代表するストリートファッションブランド「A Bathing Ape ®」とのパートナーシップを組み、リミテッドエディションのレザーバッグとレザーアクセサリーを発表しました。ストリートシーンをはじめとするや都会的なクリエイティブコミュニティが支持する日本発信のBAPEの独創的な個性は、モンブランのビジネスバッグやアクセサリーコレクションに、予想をはるかに超える斬新さをもたらしています。ふたつのアイコニックなブランドによる一度限りのコラボレーションである「BAPE®.MONTBLANC」は、BAPE®を象徴するカモフラージュプリントのデザインが、モンブランの高級レザーのクラフツマンシップに組み合わされたもの。コレクションの発売を先駆けて開催されたレセプションパーティーでは、カモフラージュ模様のフィンガーフードが用意されたり、MIKITYPEによるライブカリグラフィーを楽しむことができました。普段とは違うモンブランのパーティーでとても新鮮でした。いつもありがとうございます!
Thanks for reading! Stay tuned for more parties in my July Tokyo Party Report!