This is a sponsored post. All thoughts and opinions are my own.
Earlier this month, I had the pleasure of participating at a beautiful luncheon hosted by SHOPSTYLE x Luisaviaroma at Things Aoyama. Despite it being a dreary, rainy Friday afternoon, many Japanese bloggers and influencers joined the luncheon surrounded by a colorful summer collection curated by Luisaviaroma, titled "Summer Escape." Read on for more about this event and about the online boutique Luisaviaroma which is quickly become my favorite shopping destination.
7月の前半に、SHOPSTYLE x Luisaviaromaが主催した素敵なランチイベントにお招きいただきました。その日はあいにくの天気でしたが、Things Aoyamaの地下一階で開催されたランチイベントには20人ほどのインフルエンサーが参加し、Luisaviaromaがキュレートしたカラフルなサマーコレクションに囲まれながら美味しいフルコースをいただきました。このイベントを通してLuisaviaromaのことをもっと知ることができ、すぐにお気に入りにのオンラインショップのひとつになりました。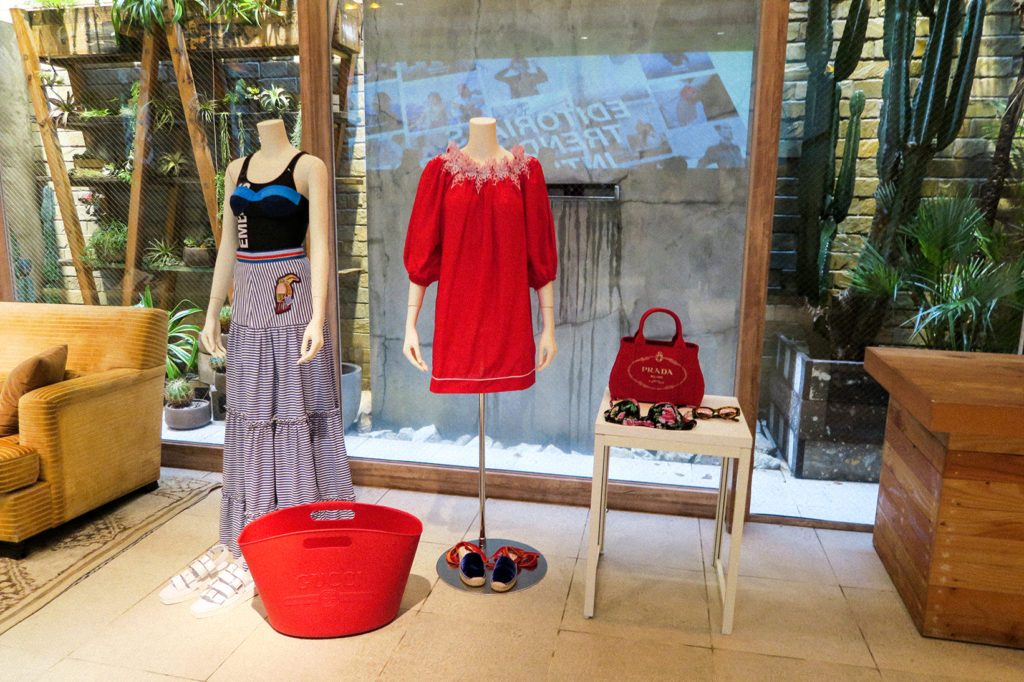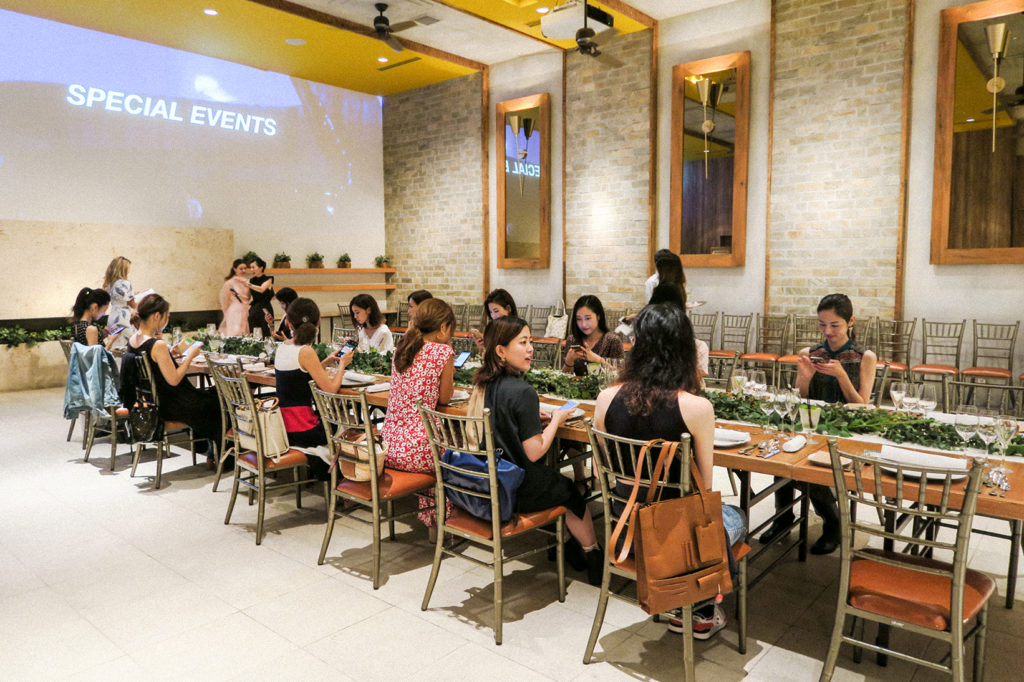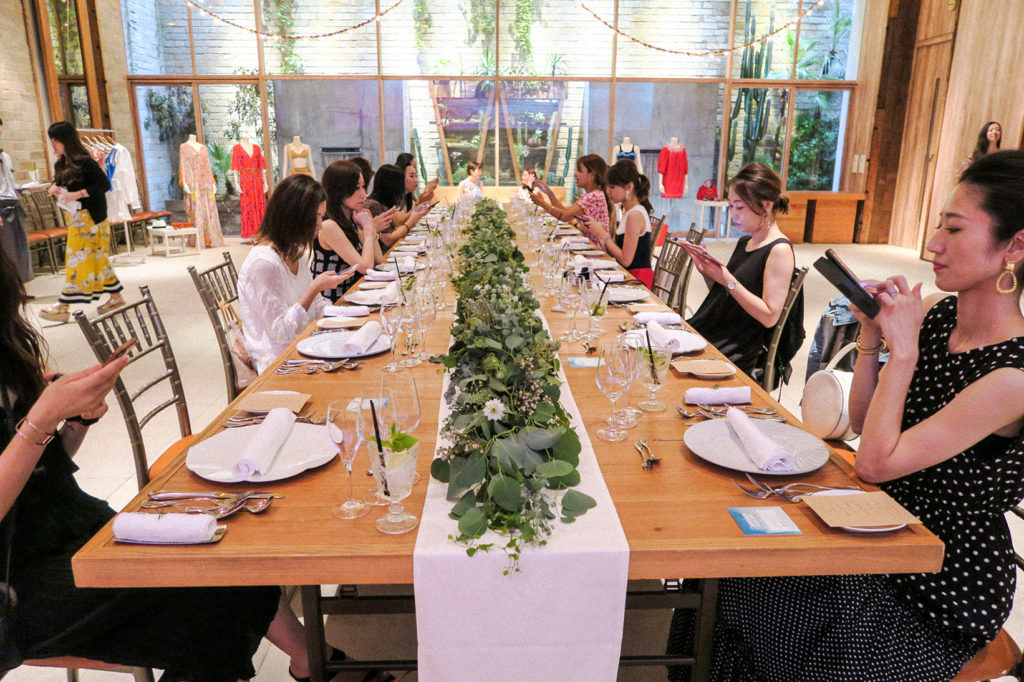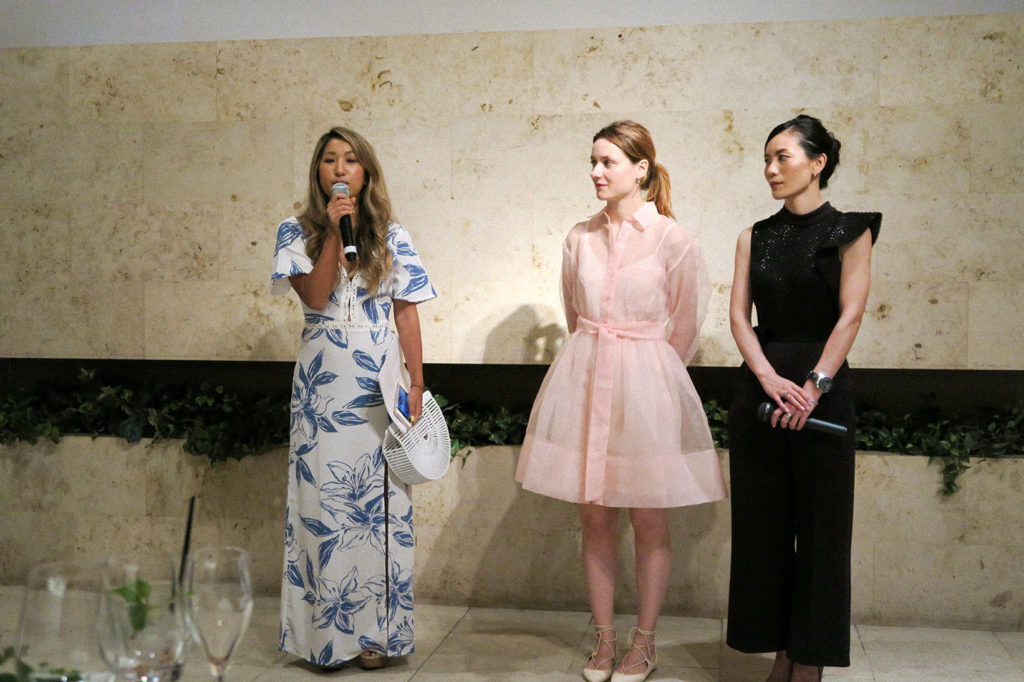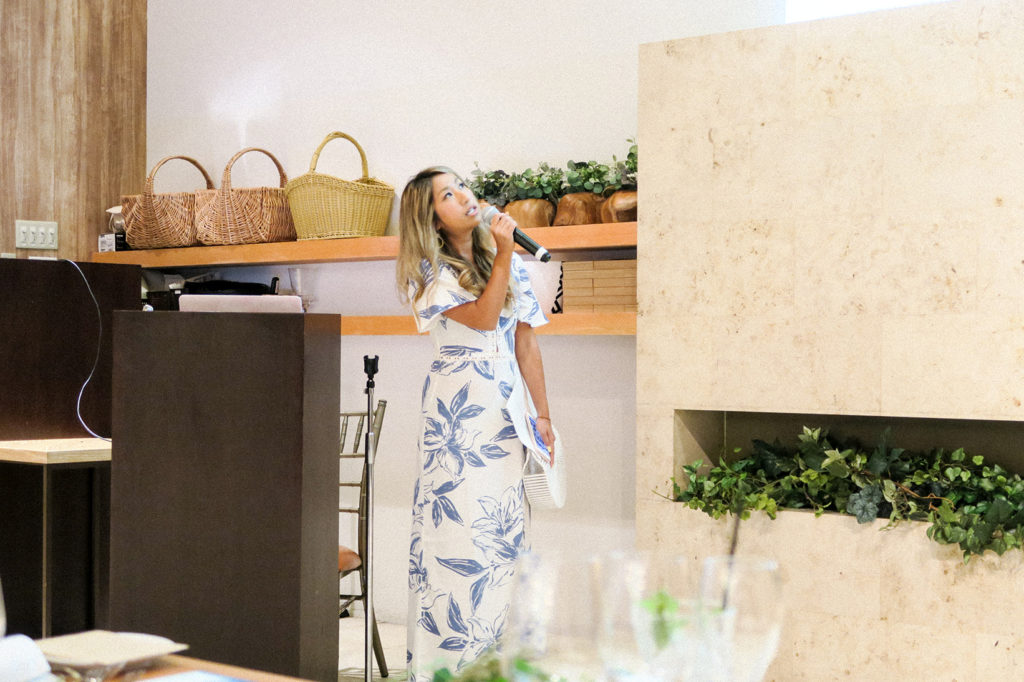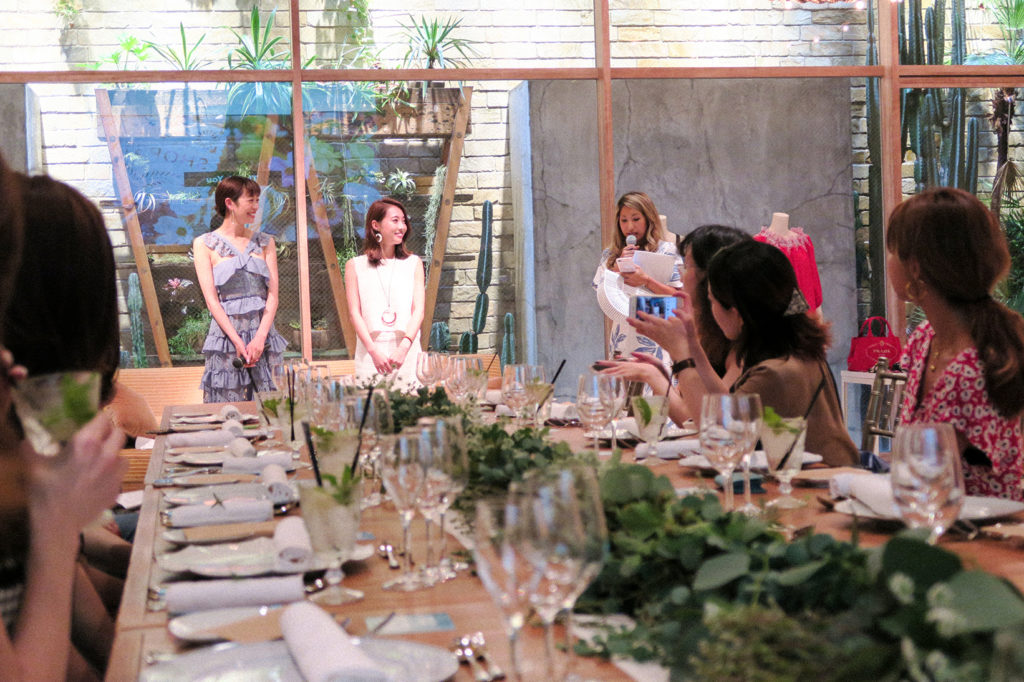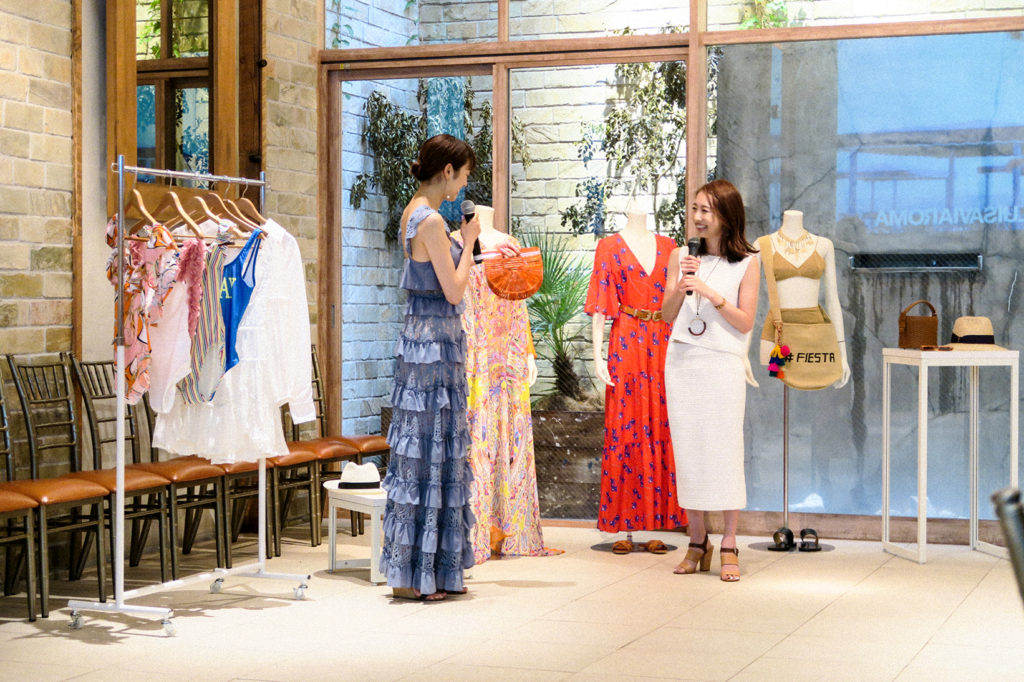 What is Luisaviaroma?
Luisaviaroma is a top online luxury fashion destination with 5 million visitors per month with worldwide shipping. It was founded in Florence by a woman named Luisa in the early 1930s, with its first concept store opening on Via Roma, hence the name "Luisaviaroma." It is 100% family-owned to this day, and features a wide variety of designer brands for women, men and children. I recently did some shopping on their website and I was surprised with the many brands they carried (including my favorites!) and the fact that they ship worldwide. For this particular luncheon in collaboration with SHOPSTYLE, they curated a pretty summer collection including swimwear, summer dresses, and various accessories to get into the summer mood.
Luisaviaromaはトップのラグジュアリーオンラインファッションショップであり、月に500万人もの訪問者を誇り、海外配送サービスもご用意しています。ルイーザという女性が1930年代にイタリアのフィレンツェで設立し、初のコンセプトストアをVia Romaでオープンしたので、「Luisaviaroma」と名付けられました。今でも100%家族経営のビジネスであり、ウィメンズ、メンズ、キッズなど、幅広いジャンルそしてブランドの商品を取り扱っています。最近私もLuisaviaromaでお買い物をしましたが、欲しいものが沢山ありすぎて、しかも日本にもすばやく配送出来るということに感動しました。今回のランチイベントのために、Luisaviaromaはカラフルでリゾートっぽいコレクションをキュレートしました。可愛い水着、サマーワンピース、アクセサリーなど、海やリゾートには持ってこいのアイテムが勢揃いでした。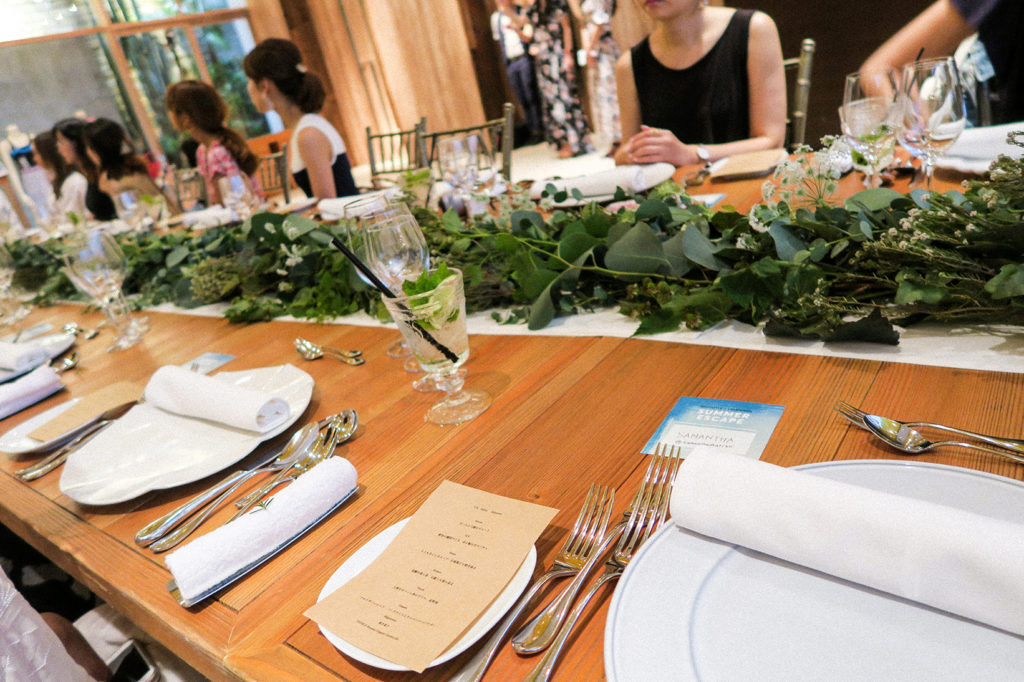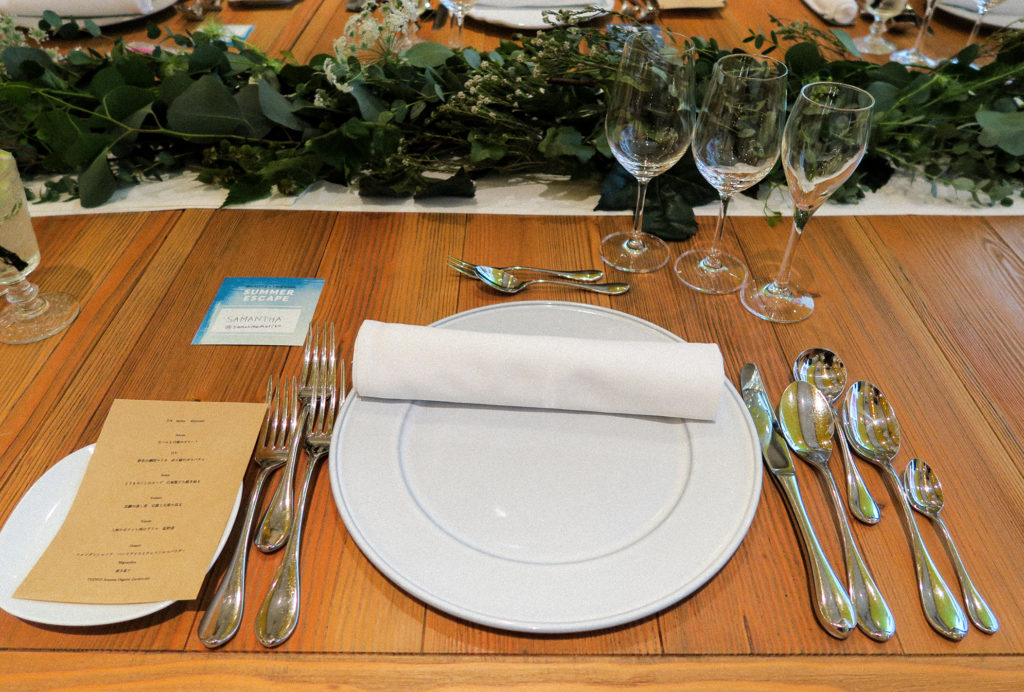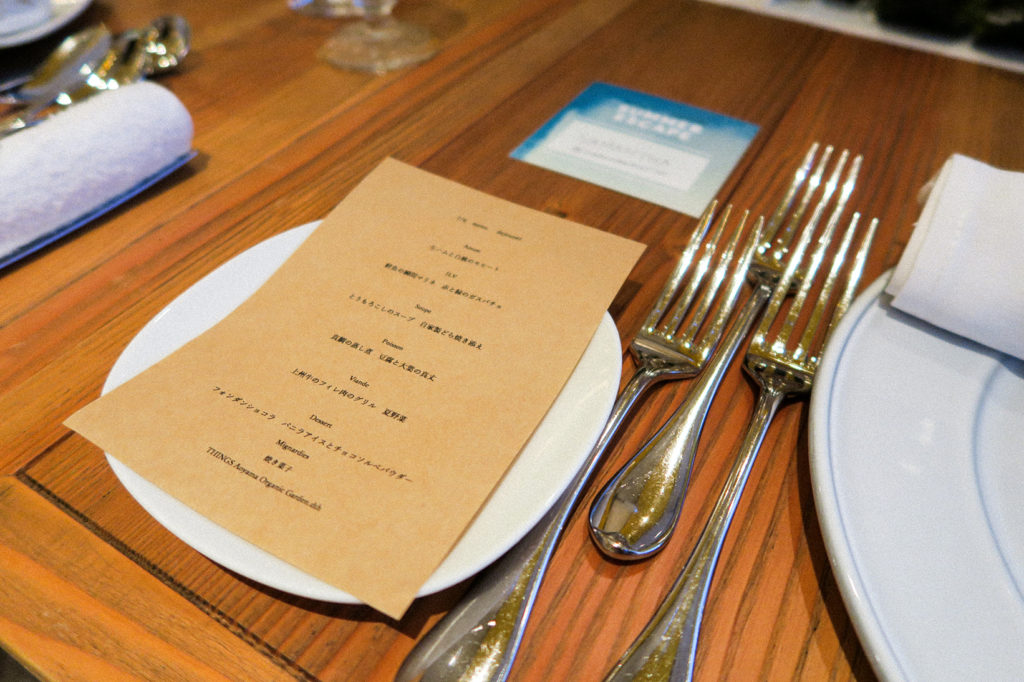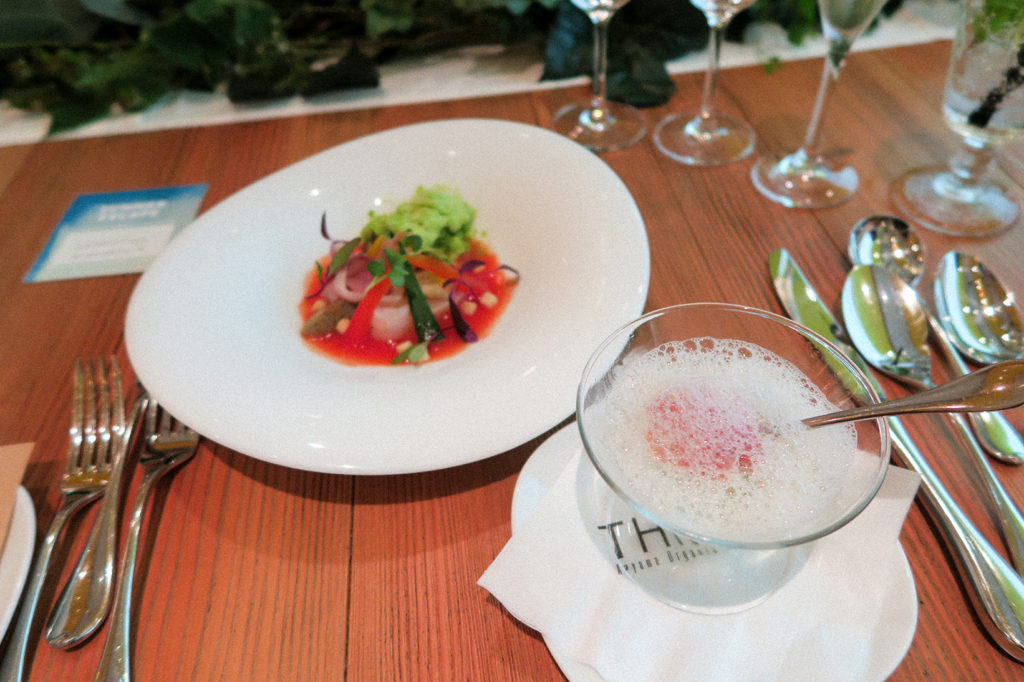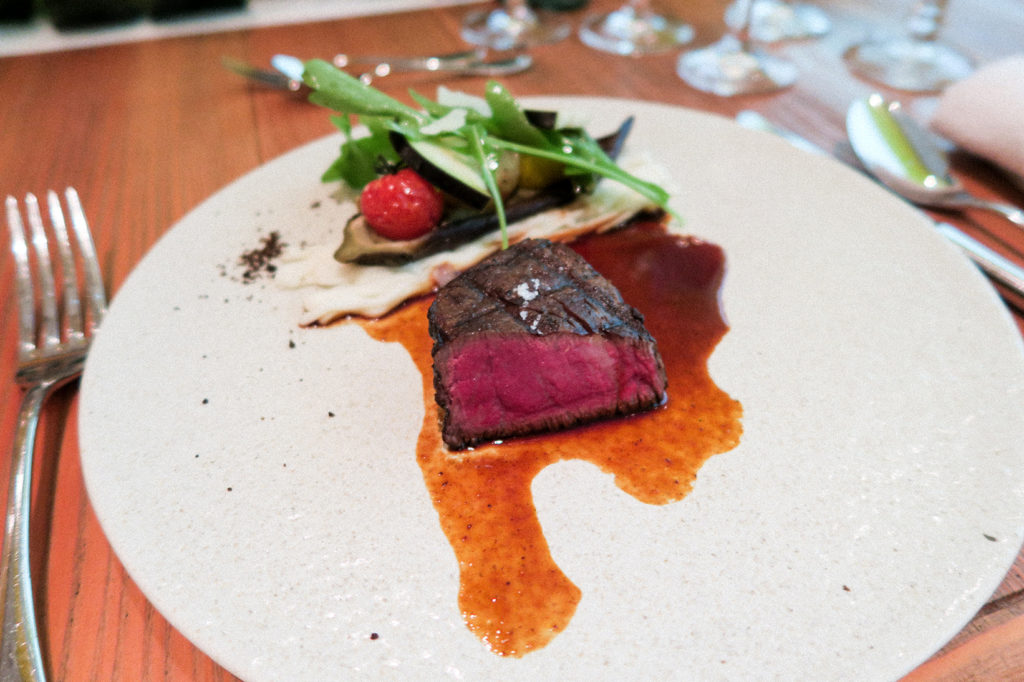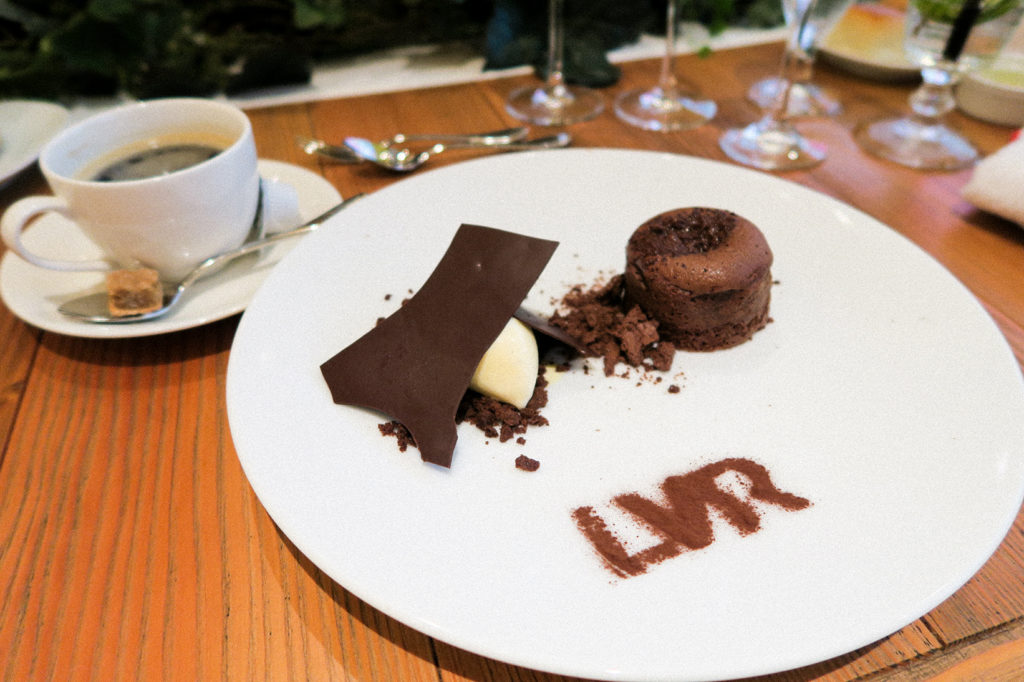 A "Summer Escape" luncheon at Things Aoyama
The summer luncheon was held at Things Aoyama Organic Garden, located in a quiet neighborhood in Tokyo. My dear friend from Hibaru from SHOPSTYLE explained to me that Things is a popular venue for wedding receptions, which makes sense given the amount of space on the basement floor of the building. The other bloggers and I were served a full-course meal in the French style, which was delicious to say the least. Before the meal was served, we enjoyed a discussion between model Eriko Kumazawa and stylist Megumi Tomihori about this year's summer fashion trends. I was happy to meet new people at this event, and to also see Hibaru since our main correspondence is through emails.
このサマーランチョンは、Things Aoyama Organic Gardenというロケーションで開催されました。Thingsは普段、ウェディングレセプションなどイベント用のスペースだそうです。私と他のインフルエンサー達は、フレンチフルコースをとても美味しくいただきました。お食事の前に、モデルの熊沢枝里子さんとスタイリストの冨張愛さんのトークセッションがあり、彼女たちのおすすめアイテムや今季のトレンドのお話を伺いました。沢山のインフルエンサーの方との出会い、そしていつもお世話になっているSHOPSTYLEのひばるさんに久しぶりに会えてとても嬉しかったです!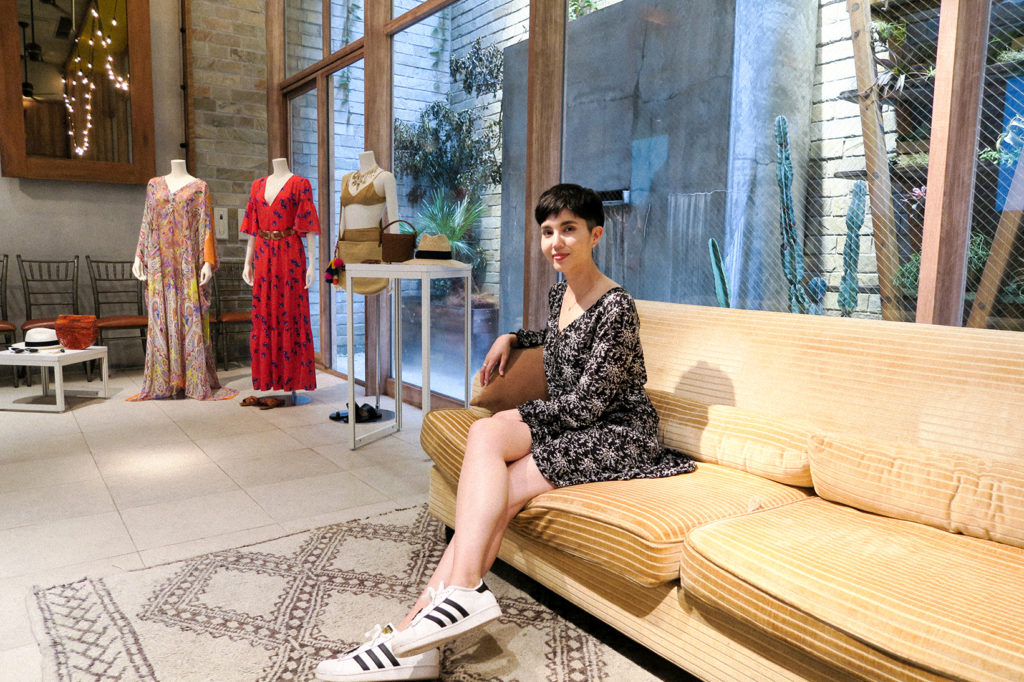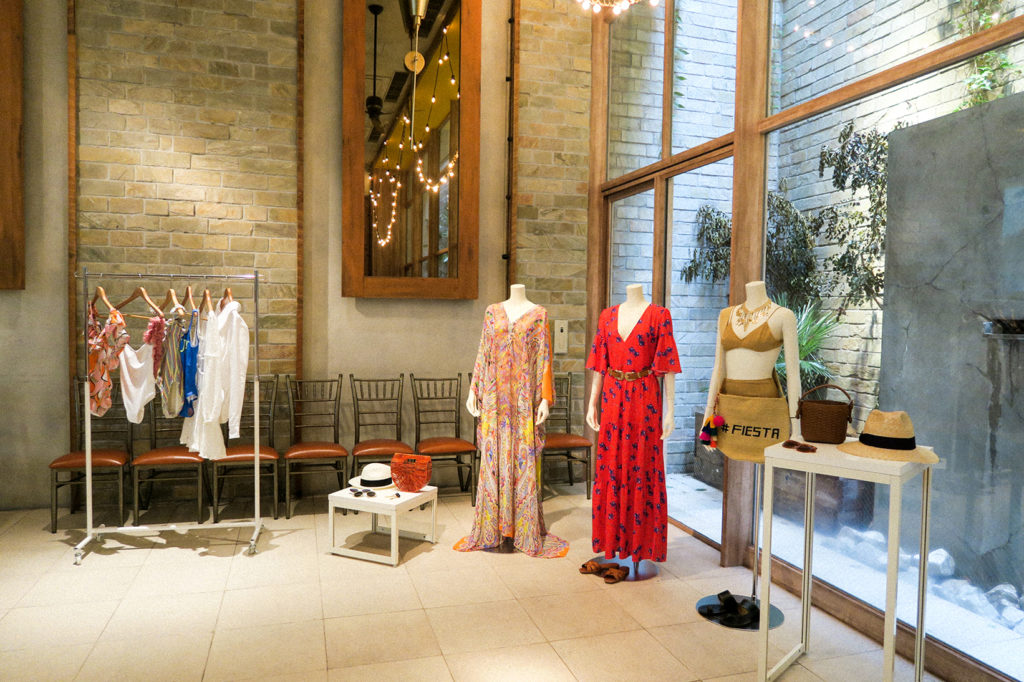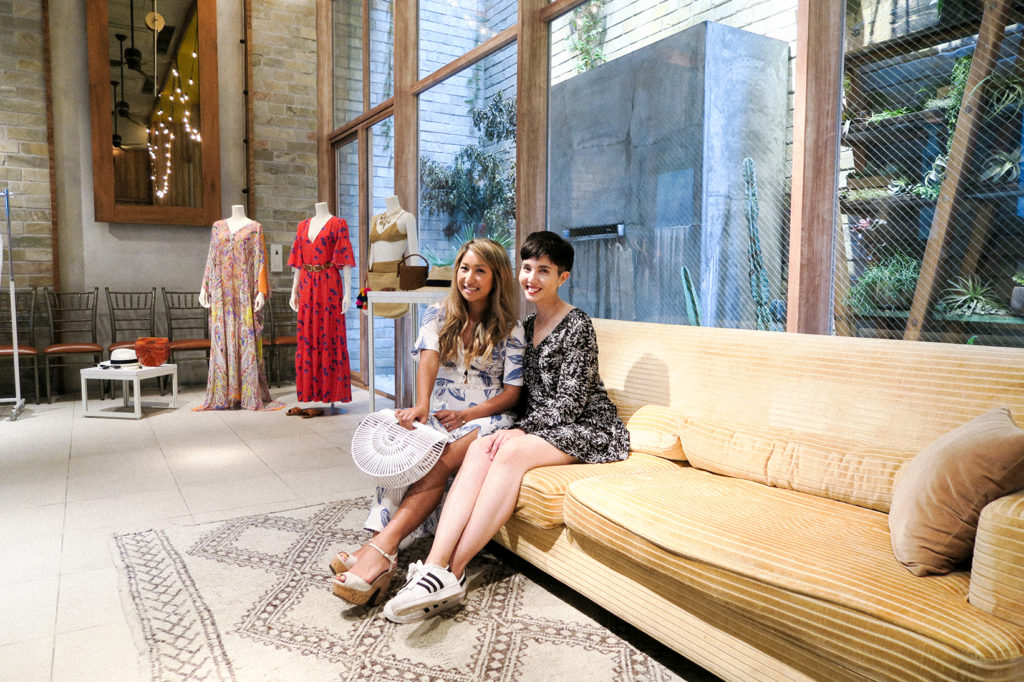 Thank you so much SHOPSTYLE and Luisaviaroma for having me at this beautiful luncheon!
Click on this link to start shopping at Luisaviaroma. Happy shopping!
SHOPSTYLEさん、そしてLuisaviaromaさん、素敵なランチイベントにお招きいただいてありがとうございました!
Luisaviaromaでのお買い物はこちらのリンクからどうぞ!Happy shopping!