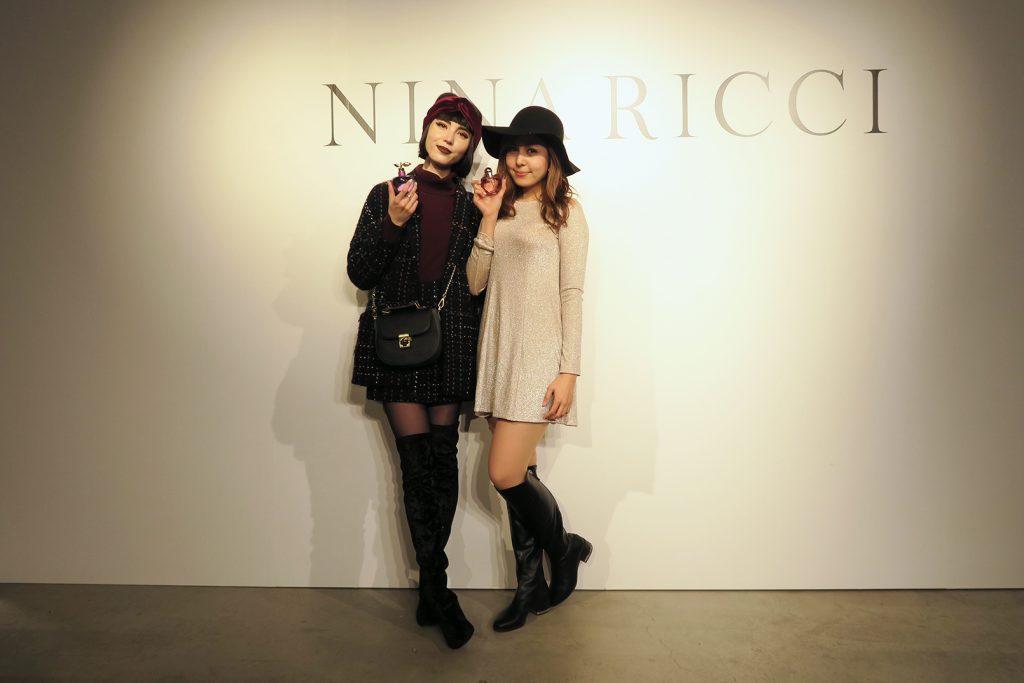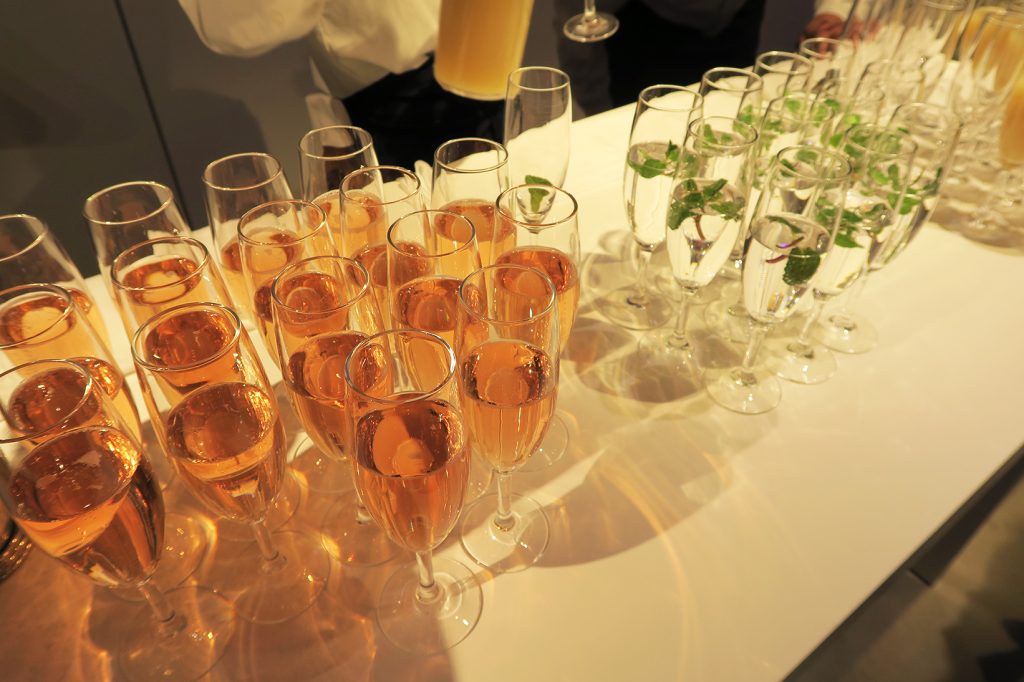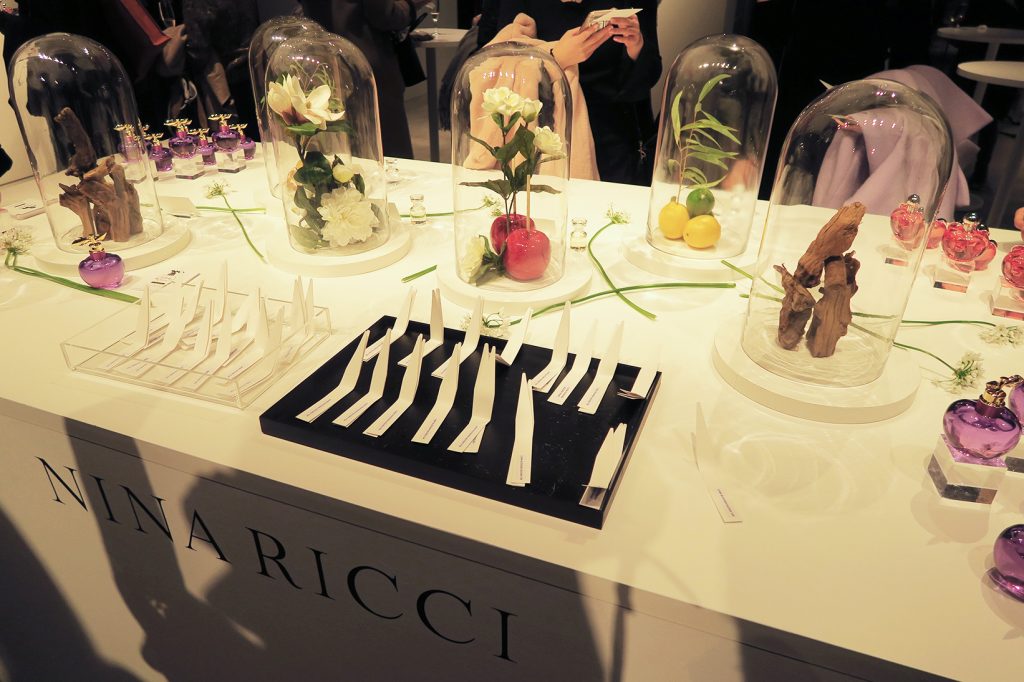 Nina Ricci launched two new beautiful fragrances, and I had the pleasure of attending the launch party in Tokyo. The concept behind the pair of perfumes is a deep and everlasting friendship, and models Frida Gustavsson and Jac Jagaciak portray exactly this. The two fragrances are Nina eau de toilette and Luna Blosson eau de toilette respectively – Frida represents "Nina" and Jac represents "Luna." Nina is the perfect scent for a lively girl with a sparkling personality, someone who is pure but also sensual. Luna Blossom, on the other hand, has a mysterious yet fresh, natural but also functional scent. Both fragrances are for girls who are almost ready to mature into a woman, like a butterfly moments away from emerging from its cocoon.
ニナリッチは今回、2つの新しいフレグランスを展開し、表参道で開催されたローンチパーティーに出席しました。この香水のコンセプトは「友情」。 モデルのフリーダ・グスタフソンとジャック・ヤガチャクは大の仲良しで親友で、ティーンエイジャーの頃、ファッションショーのランウェイのバックステージで出会った以来、育んで来た二人の友情は、ずっと続いています。そんな個性に磨きがかかり魅力が増し、深まる友情をこのフレグランスで描いているんです。フリーダはニナリッチニナオーデトワレに、ジャックはニナリッチルナブロッサムオーデトワレに抜擢されました。ニナの方は、眩しいほど美しく、きらきらと輝きを放ち、清純派に見えてセンシュアルさを持ち合わせています。ルナブロッサムは、ミステリアスで、ナチュラルでありながら官能的。どちらももう少しで大人の女性になるところです。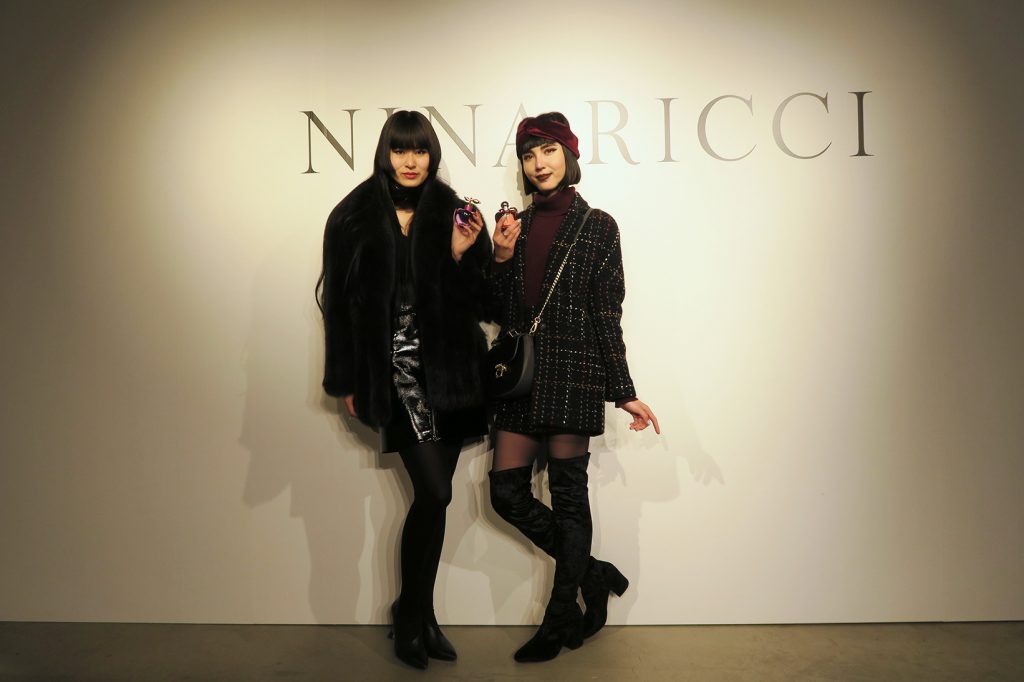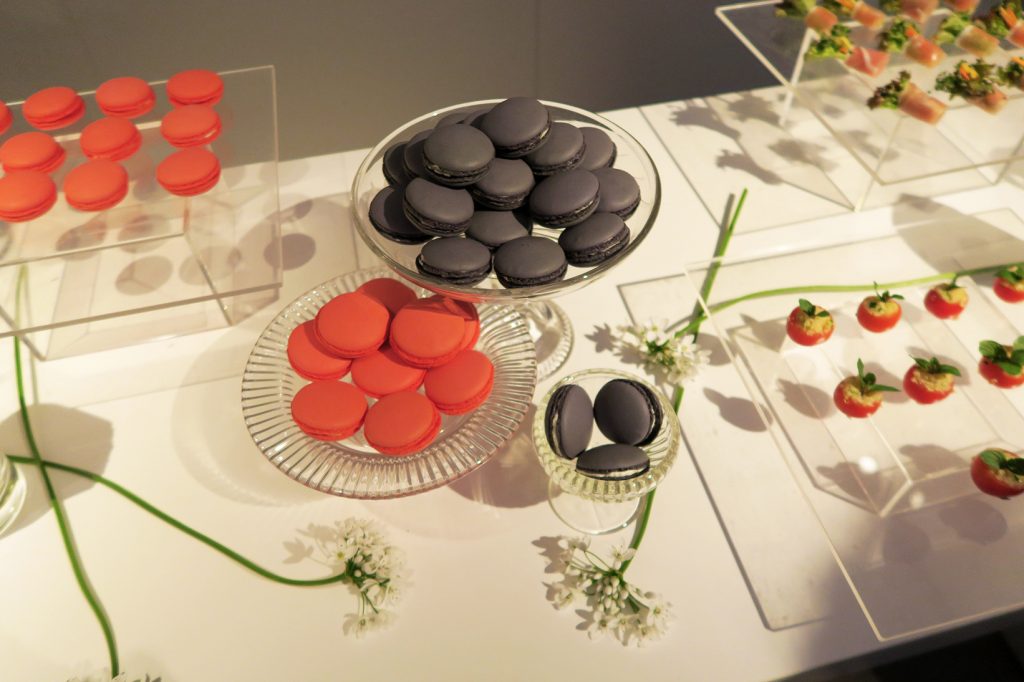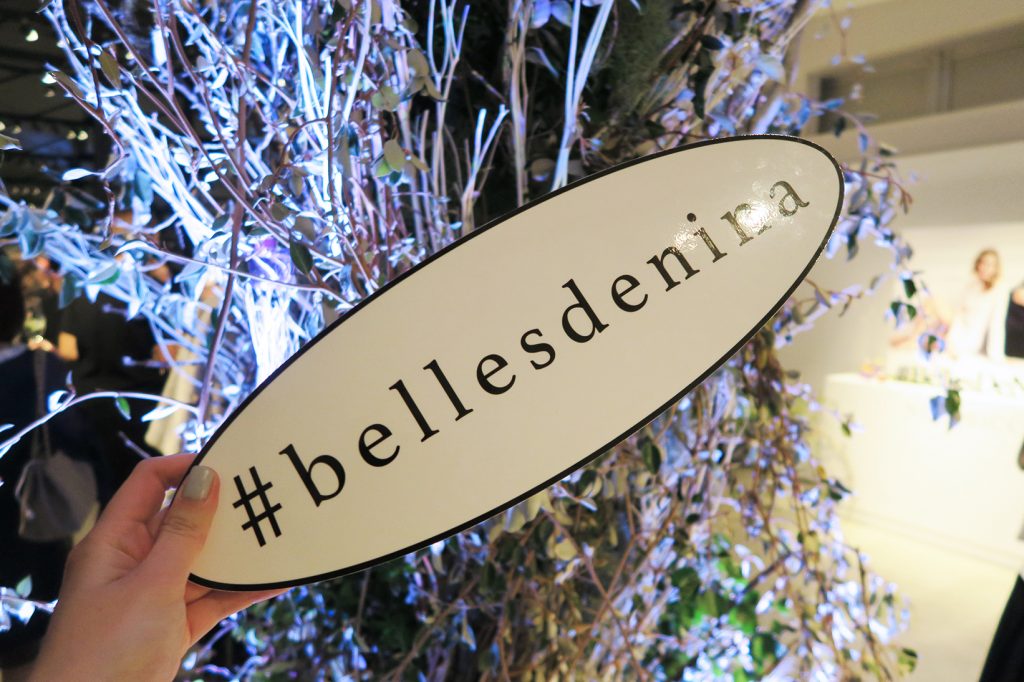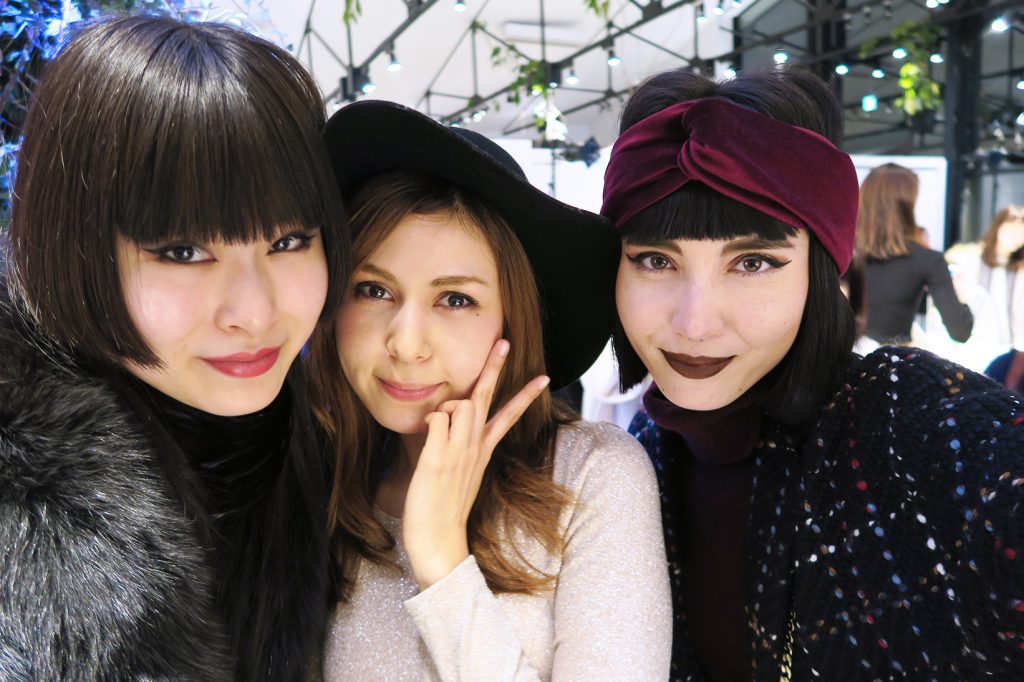 Luna Blosson is actually a favorite of Nina Ricci's with it's fruity, floral fragrance. Created by Fabrice Pellegrin, Ricci had it especially re-designed this time for customers in Asia. I personally like the Luna Blossom, and I can't wait to try it and add it to my collection of perfumes.
ニナリッチが愛するルナブロッサムは、ファブリス・ペレグリンが手がけた、新しいフローラルフレグランスです。この度、ニナリッチは特別にこのモダンなフルーティーフローラルのフレグランスをアジアのカスタマーに向けてデザインし展開しました。私も個人的にルナブロッサムの香りが好みで、これから使ってみるのが楽しみです。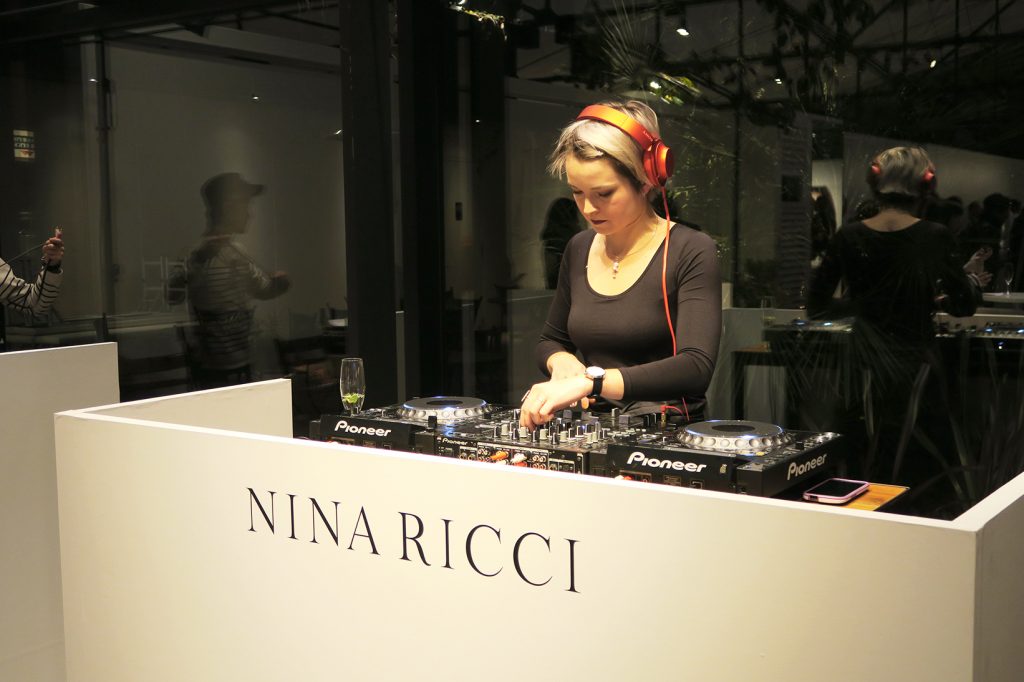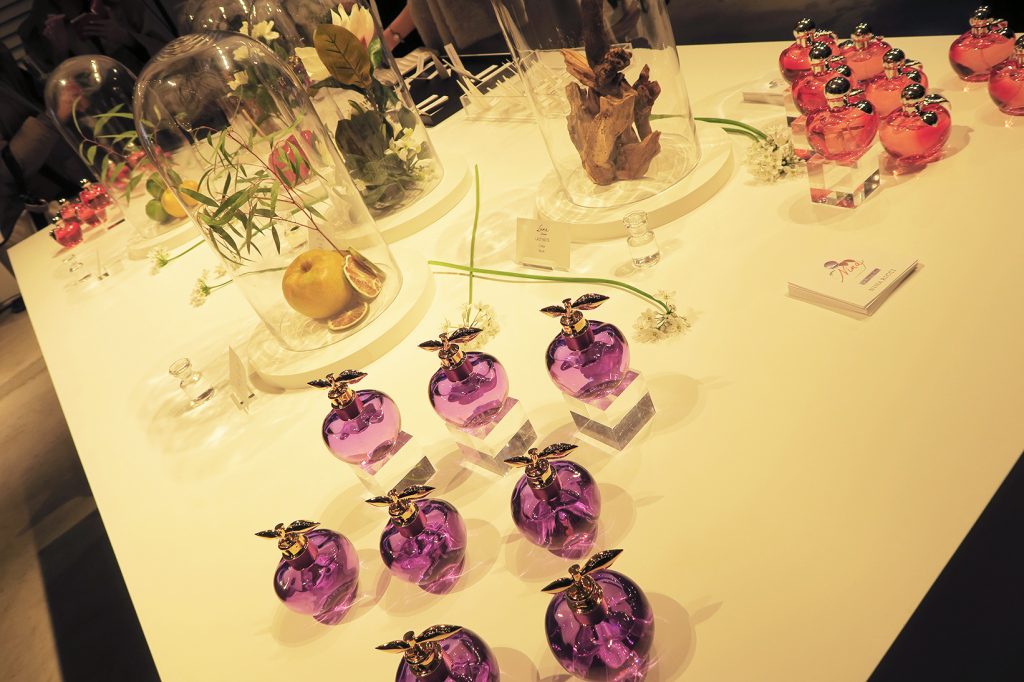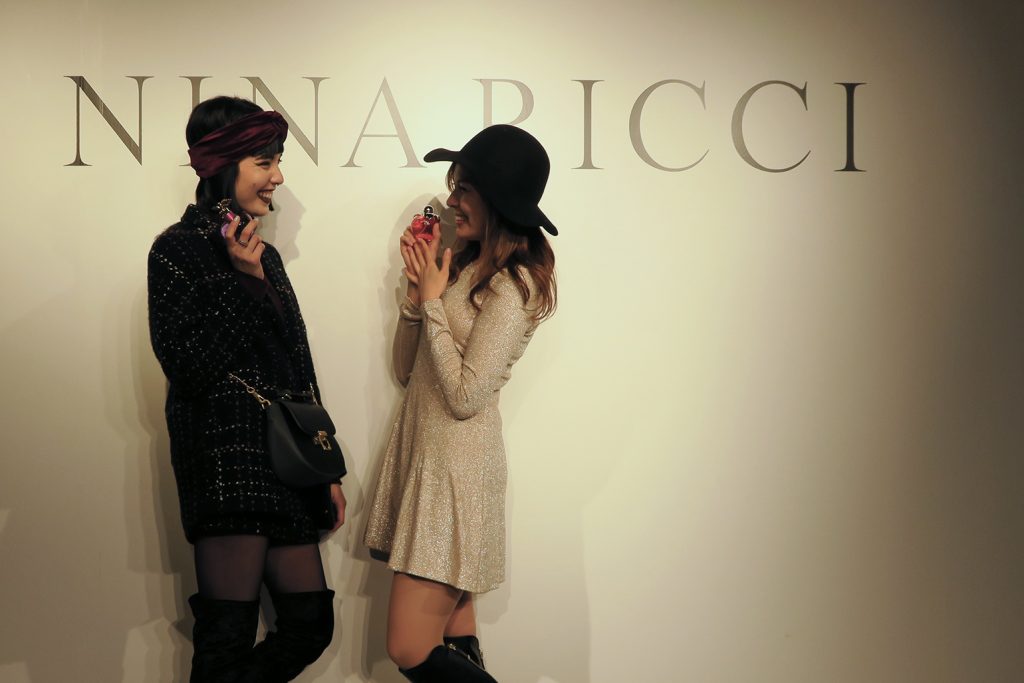 The concept of "Les Belles de Nina" is so meaningful, and it would be a perfect gift to give to a close friend. And to me, a woman who wears perfume well is sophisticated and empowering. With the Women's March that took place last weekend, this idea of using perfume to connect women and strengthen friendships and ties seems very important and also fun at the same time. My friend Mika and I both received the Luna Blossom, and I hope we continue to enjoy and strengthen the bond we have as big sister/little sister, as friends and as two women trying to make our way in this world.
「Les Belles de Nina」という今回のコンセプトは、深まる友情の新しいチャプターを描いているということで、すごく素敵だな、私もこういうフレグランスを親しい友達にプレゼントしたいと思いました。私にとって、香水を普段から使う女性はあか抜けていて、そして強いイメージがあります。先週末、アメリカでちょうどWomen's Marchがおこなわれましたが、このようにフレグランスを使って女性同士の友情や絆を深めるということは大事だと思いますし、楽しく出来るんだなと思いました。私と友達のミカちゃんもルナブロッサムをいただいたので、これからももっと友情の絆を深めていきたいです。