With Vogue's Fashion's Night Out just around the corner, September is truly a transition period in Tokyo, marking the end of summer but also the beginning of fashion & beauty-related events for the upcoming fall season. Yesterday, I had the honor of attending the Armani Box beauty pop-up store cocktail launch party in Omotesando Hills. While it's fun to go with my fashionable friends, I'm always bound to run into familiar places whenever I go to parties in the city.
Vogueの Fashion's Night Outも迫っている中、9月は夏から秋への切り替えの時期でもあり、秋シーズンに向けてのファッションやビューティー系のパーティーも続々と増えてきます。昨日はアルマーニボックスのポップアップショップのカクテルパーティーが表参道ヒルズで開催されていたので、友達と行ってきました。都内のイベントに行くと必ず知り合いがいるので、そういう意味でも毎回参加するのを楽しみにしています。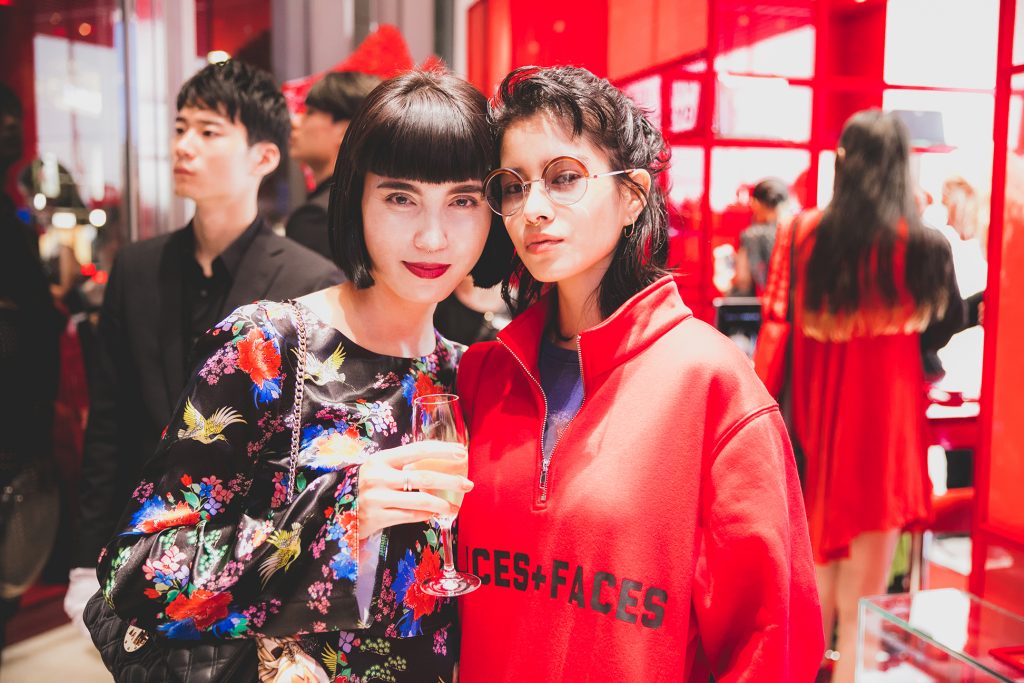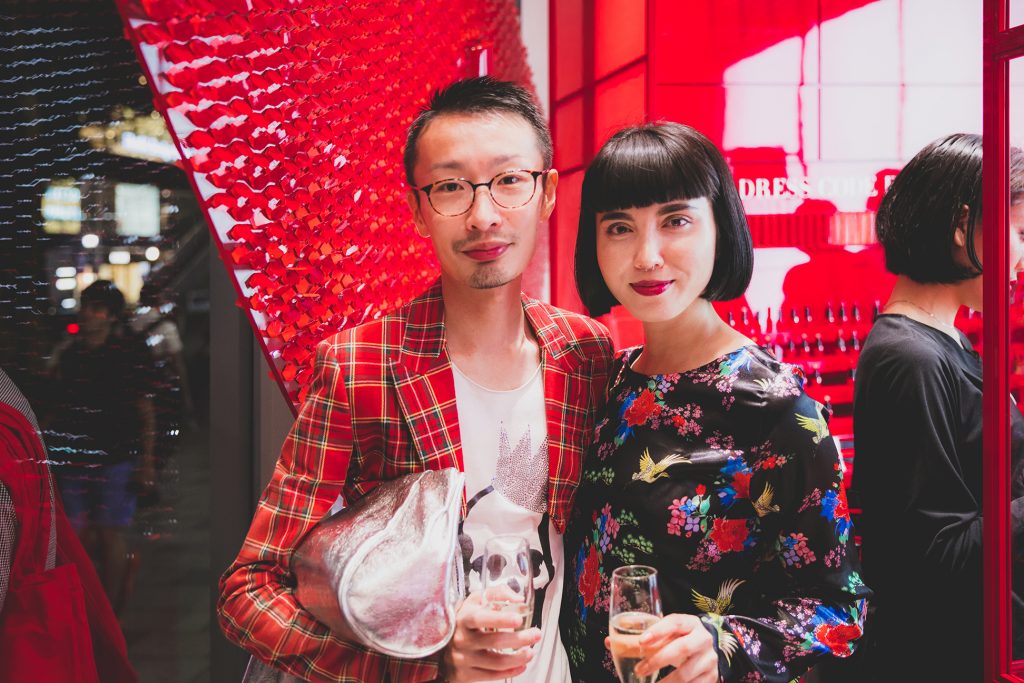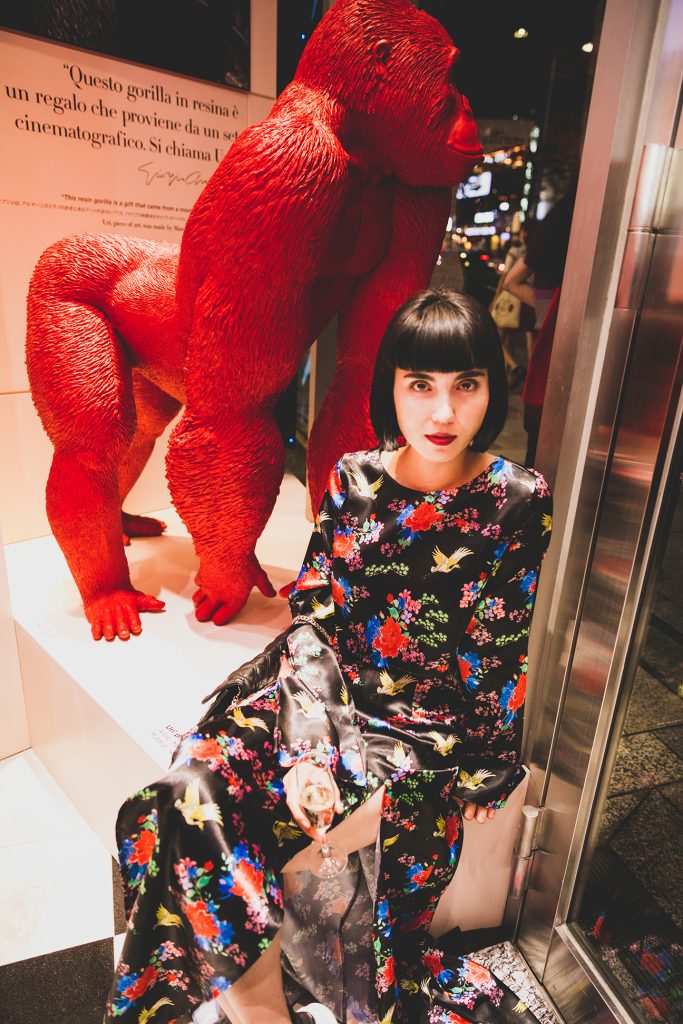 The party started out in the pop-up store in Omotesando Hills, the high-end shopping mall in Omotesando, themed bright red to represent the luxuriousness of the Armani brand. Many of the models in attendance were dressed in mainly red and black, a chic color combination to go along with the party theme. After having some champagne while waiting for our complimentary lipstick engravings (the perfect party gifts if you ask me), a limousine service escorted the guests by groups to the Armani Caffe a little way across the street. I was blown away by the hospitality – the distance between the pop-up and the cafe is walking distance, but Armani went out of their way to have fancy limousines safely escort us to the next venue. Which also meant more champagne.
今回のパーティーは表参道ヒルズのポップアップでスタートし、アルマーニの高級感を反映する真っ赤なインテリアに迎えられました。他のモデルさんやゲストもテーマに合わせて赤や黒い服を着用していました。お土産のリップの刻印を待っている間にシャンパンを頂いた後、リムジンサービスが表参道の向かい側にあるアルマーニカフェまでエスコートしてくれました!歩ける距離なのに、わざわざゲストをリムジンでエスコートするなんてびっくりしました。流石アルマーニ!リムジンの中でもシャンパン頂きました(笑)。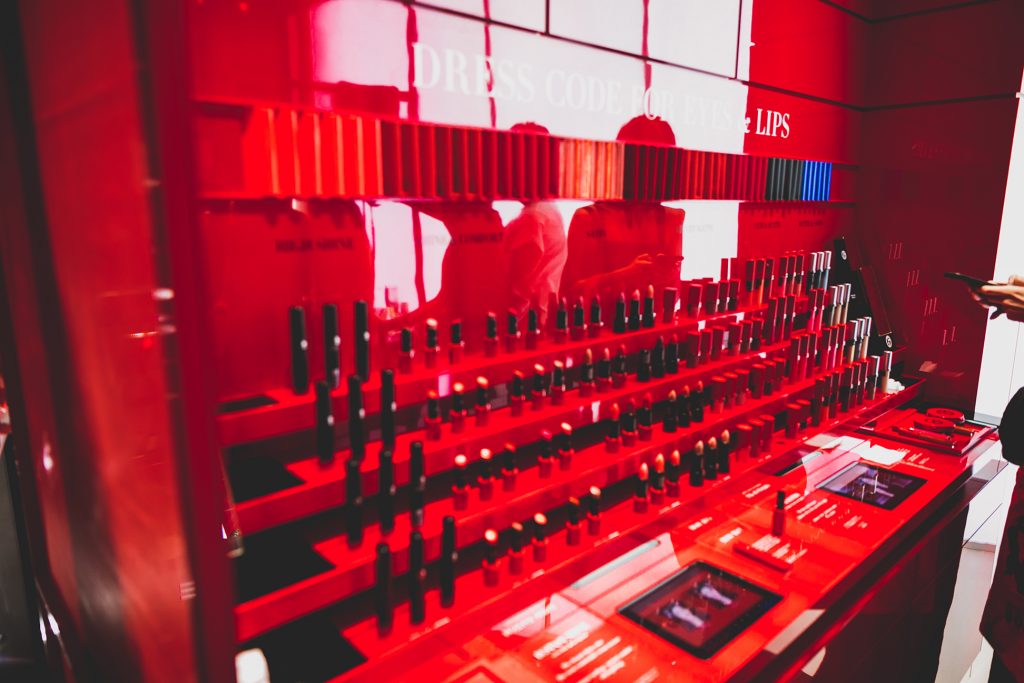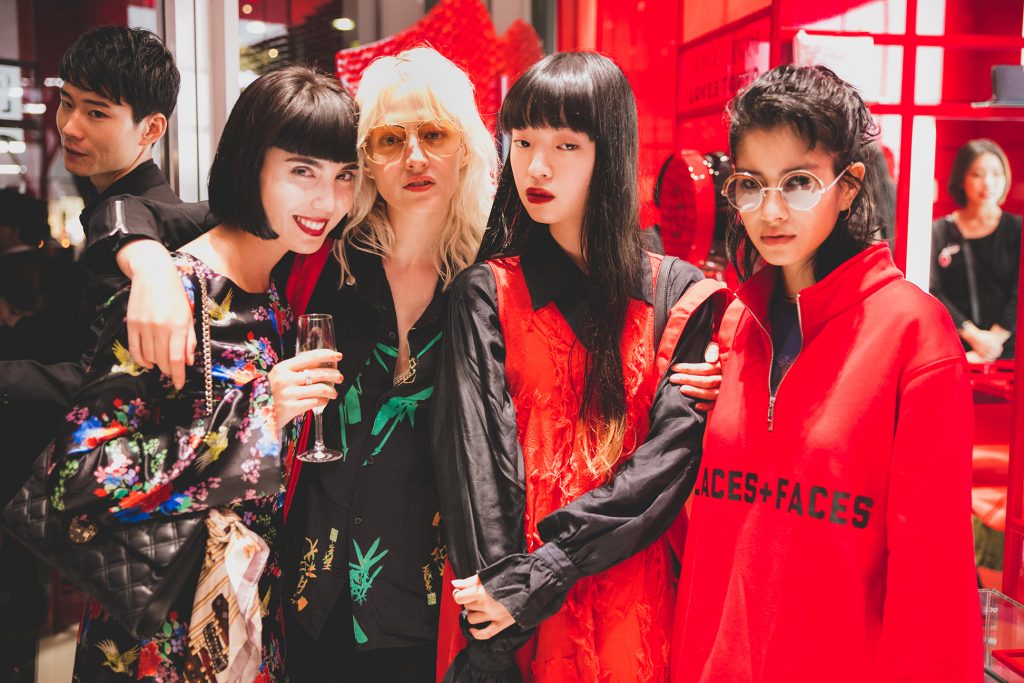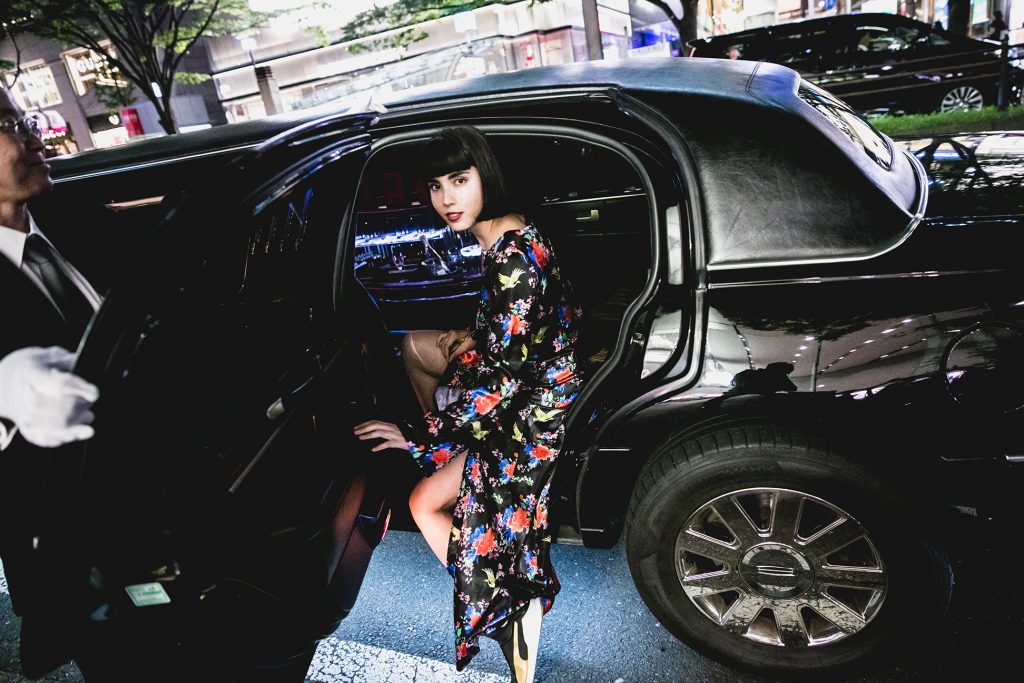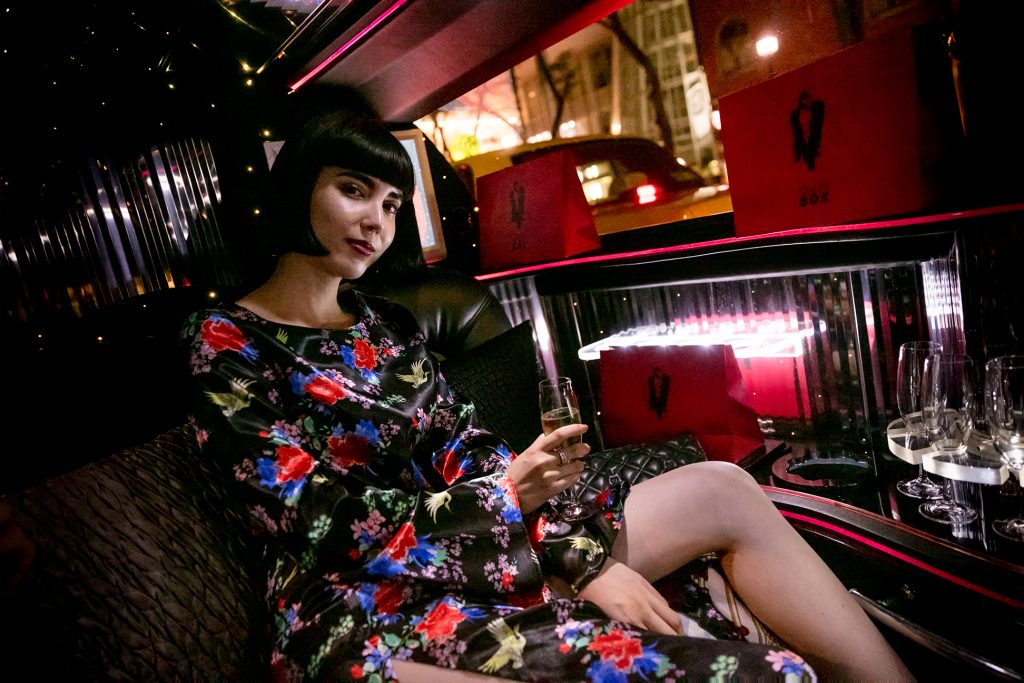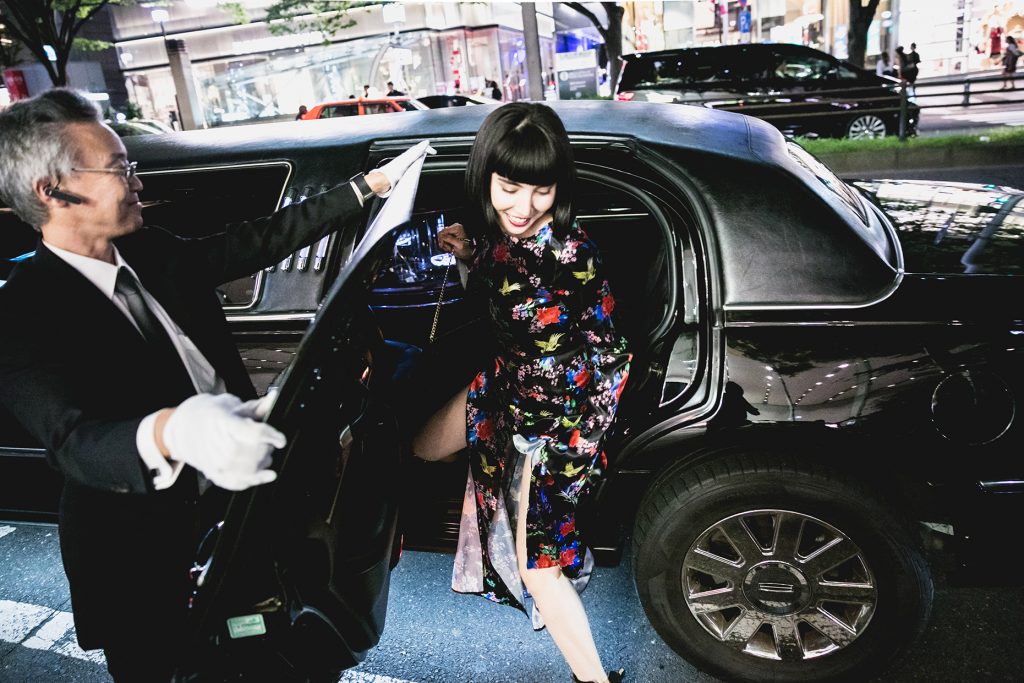 This was actually my first time going inside the Armani Caffe, even though I've passed by it so many times while shopping in Omotesando. The lipstick engravings were finished and delivered to the cafe for our convenience, and we were welcomed by more champagne and fancy, bite-sized desserts at the bar. They also provided a foundation-matching booth in one section of the cafe, which I enjoyed since I've heard so many great things about the Giorgio Armani foundations. All in all, this pop-up event was the perfect opportunity for me to get to know the brand even better, and to spend my Friday night with class and good company.
何度も通ったことがあるのですが、アルマーニカフェに入るのは今回が初めてでした。出来上がったリップの刻印も、私たちが到着する前に届いていました。更にシャンパンとお洒落なデザートが用意されていて、パーティーはまだまだ続きました。カフェの奥には、ファンデーションマッチができるブースがあり、せっかくだったので私もマッチしてもらいました。アルマーニのファンデーションは大人気なので、使ってみるのが楽しみです。金曜日の夜にはぴったりな、品のある楽しいパーティーでした。アルマーニボックス、ありがとうございました!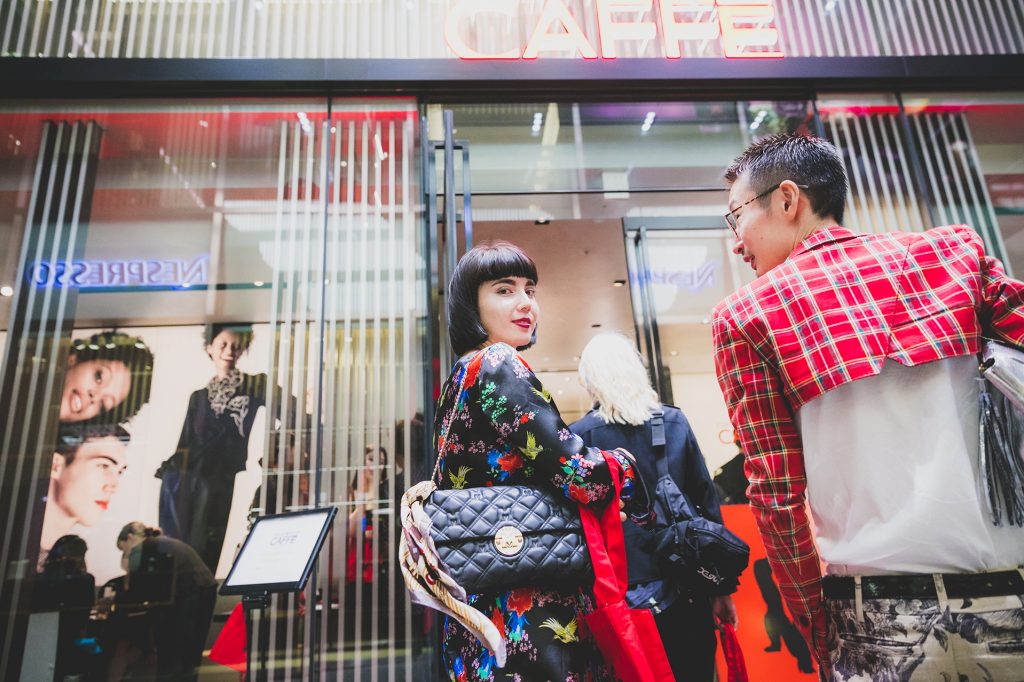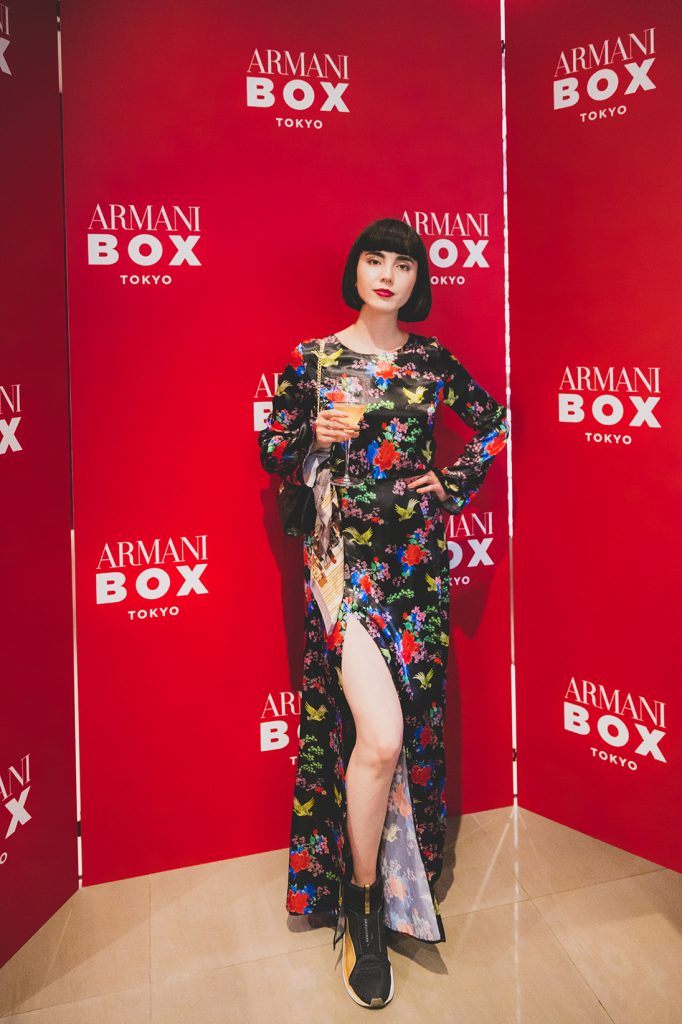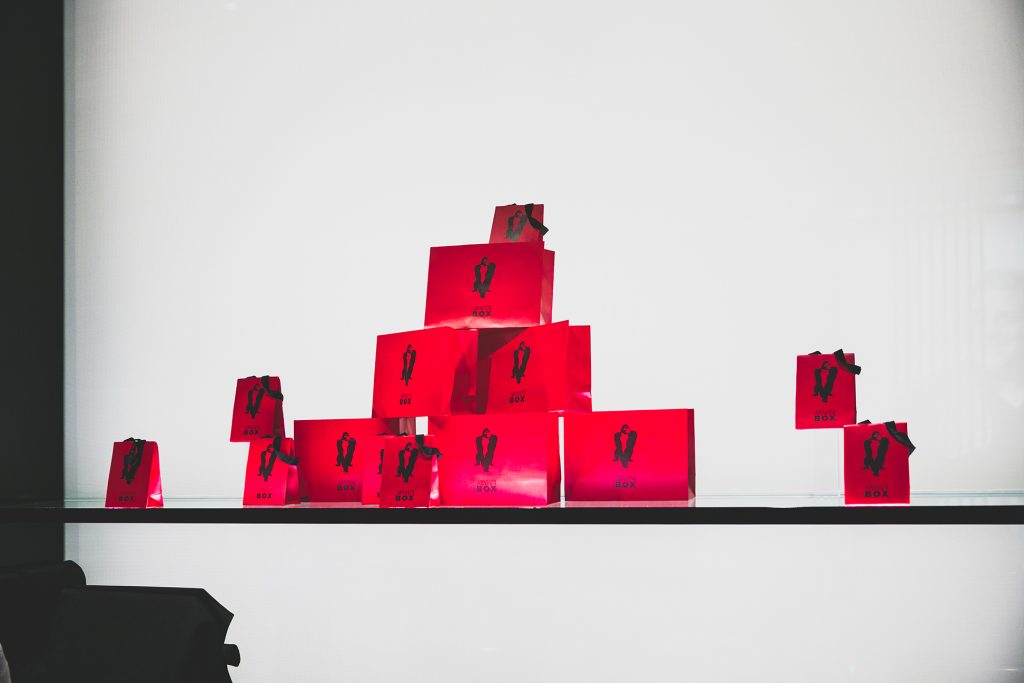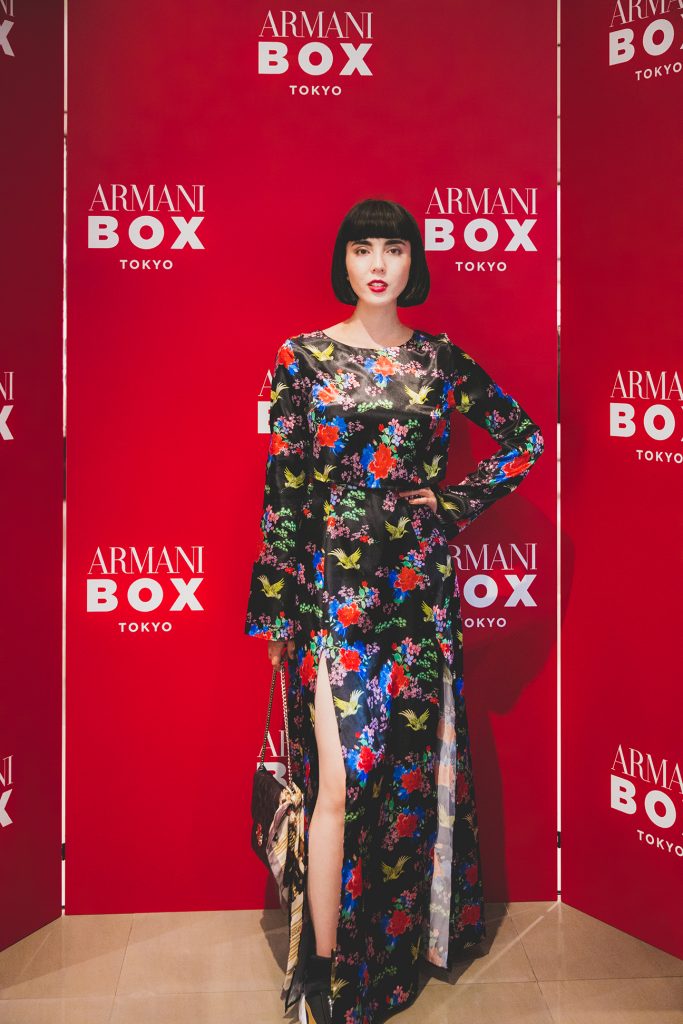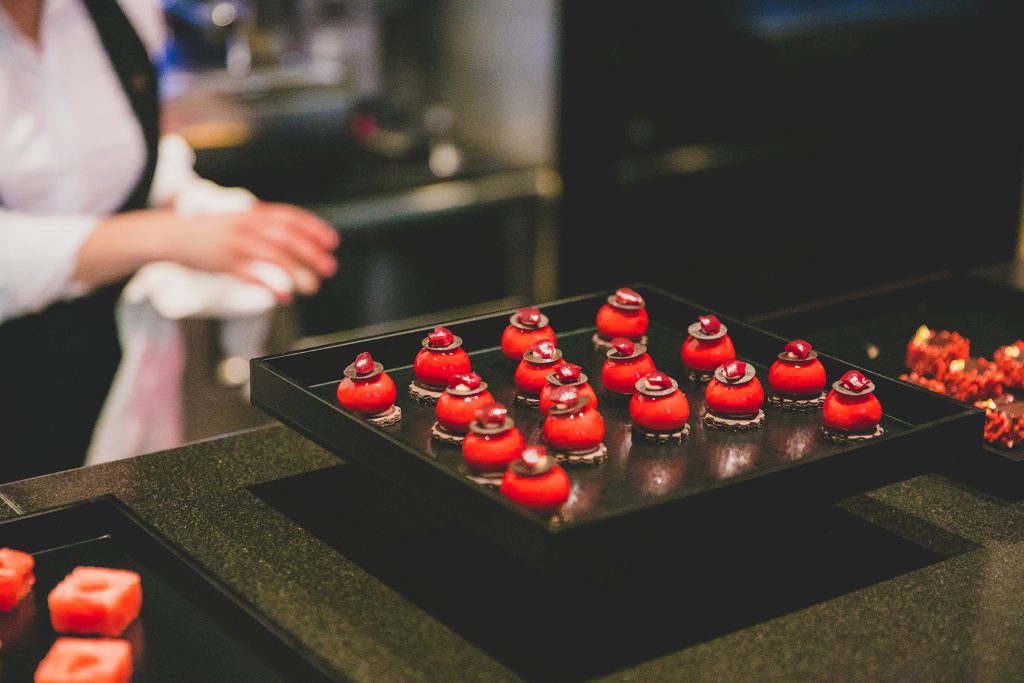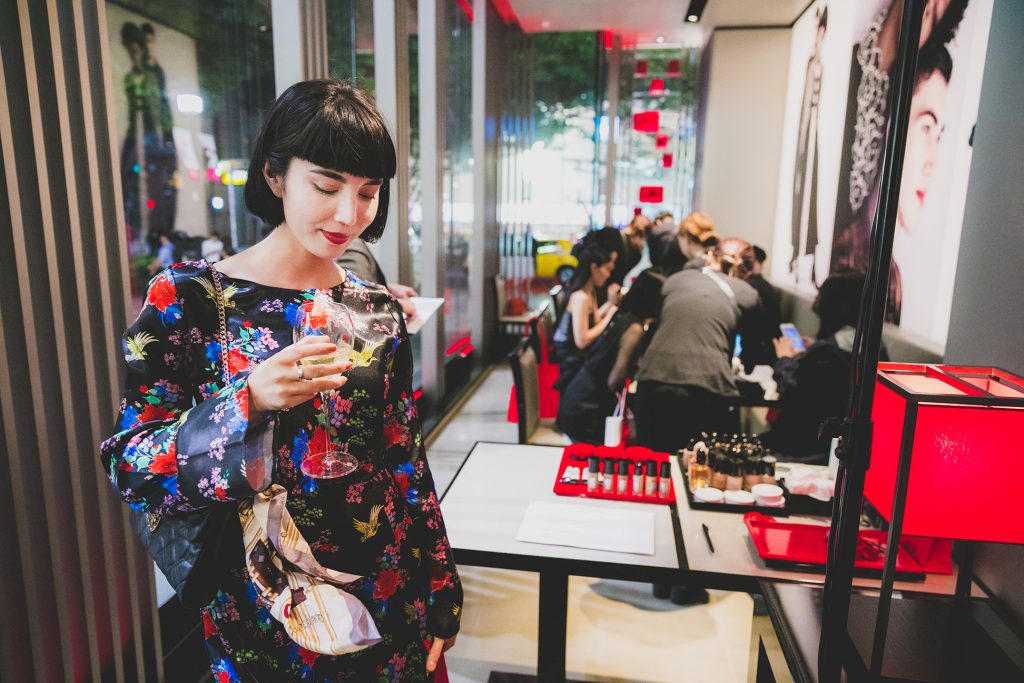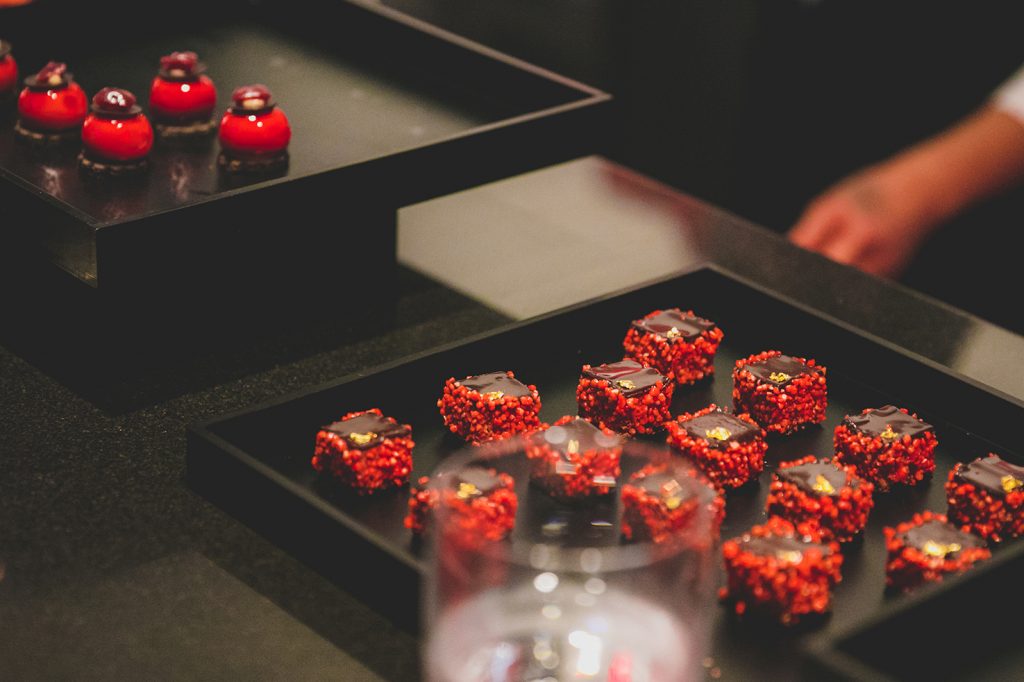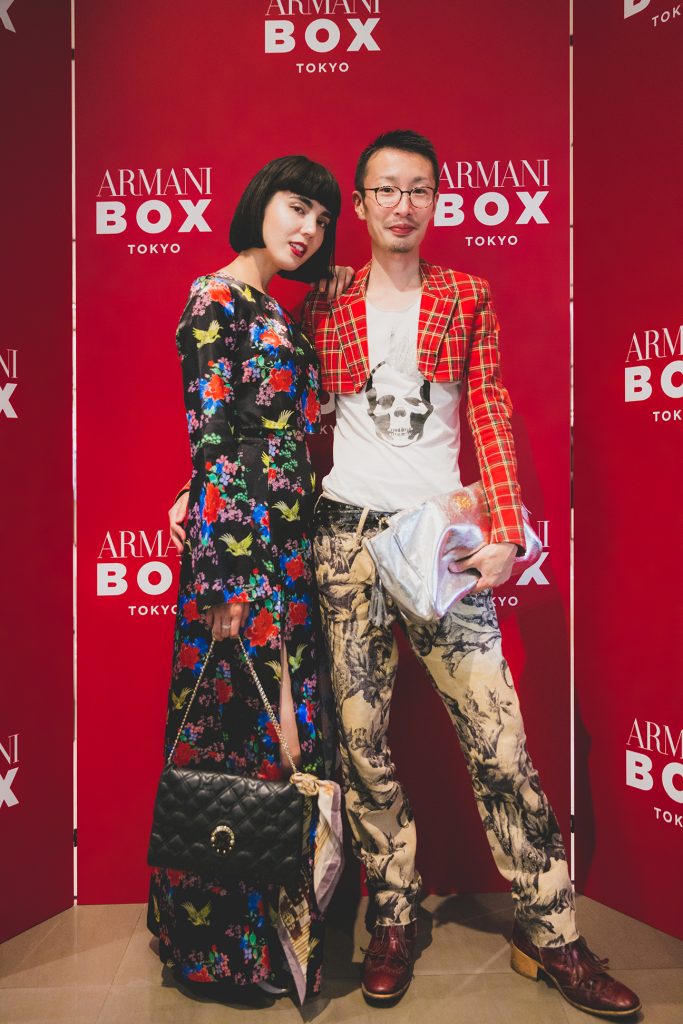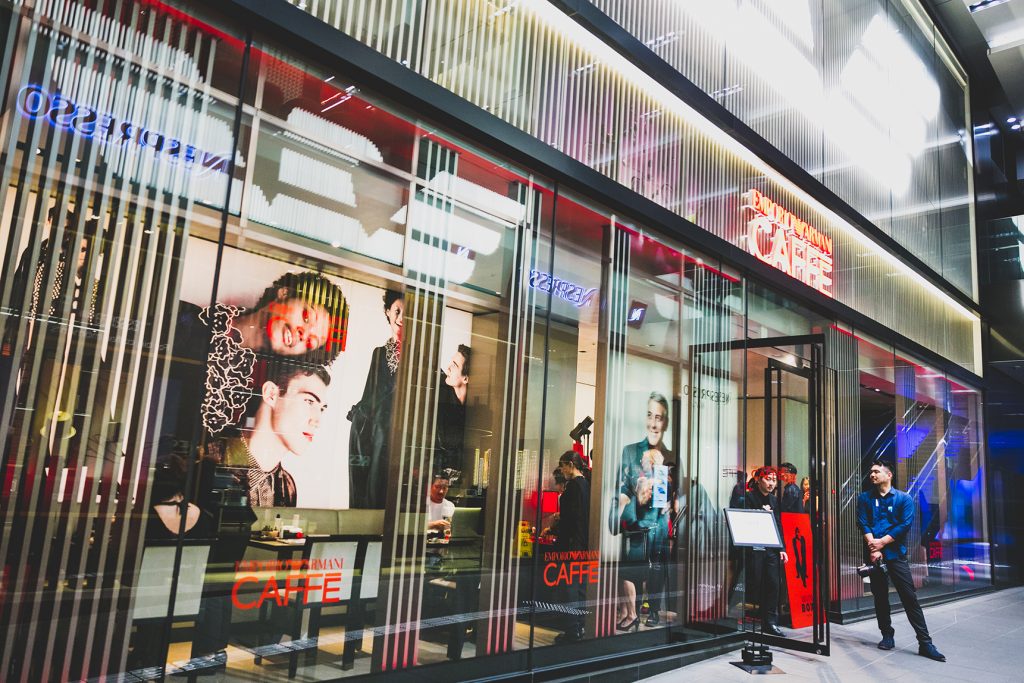 If you are located in Tokyo, the Armani Box pop-up store is from September 2nd ~ 24th in Omotesando Hills. Stop by if you're in the area!
アルマーニボックスのポップアップは9月24日までやってるので、是非行ってみて下さい!
All photos by Fu Sheng Wang