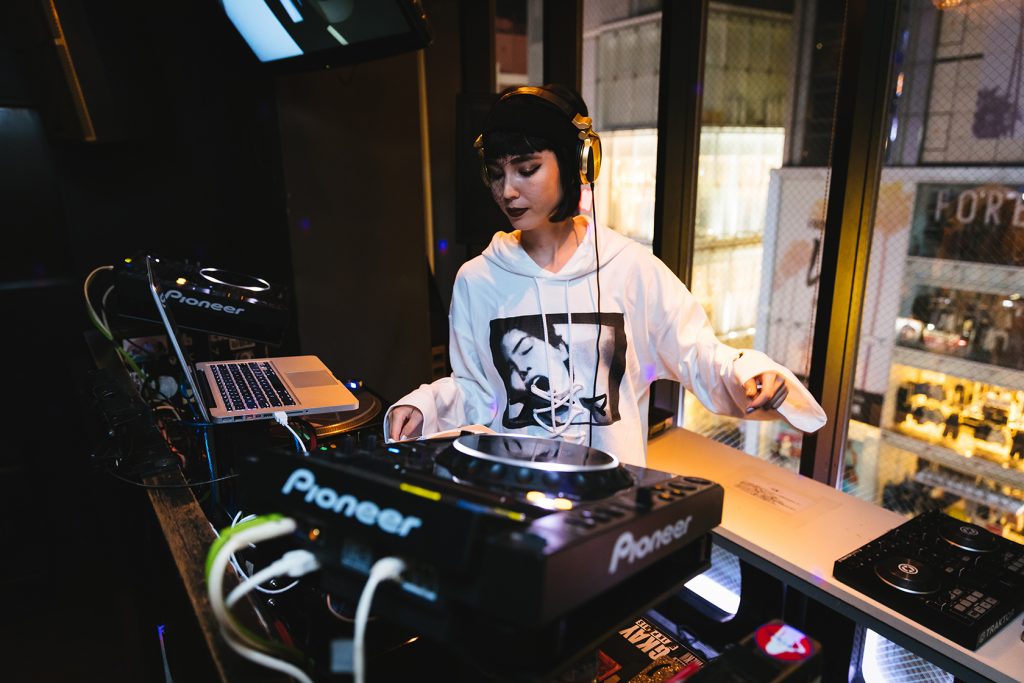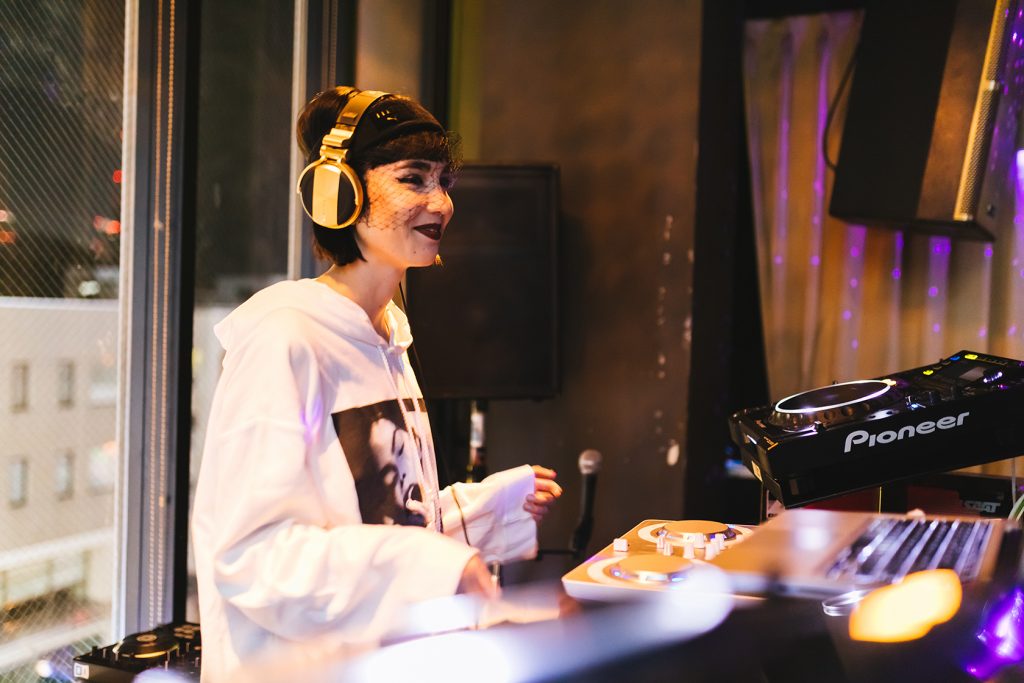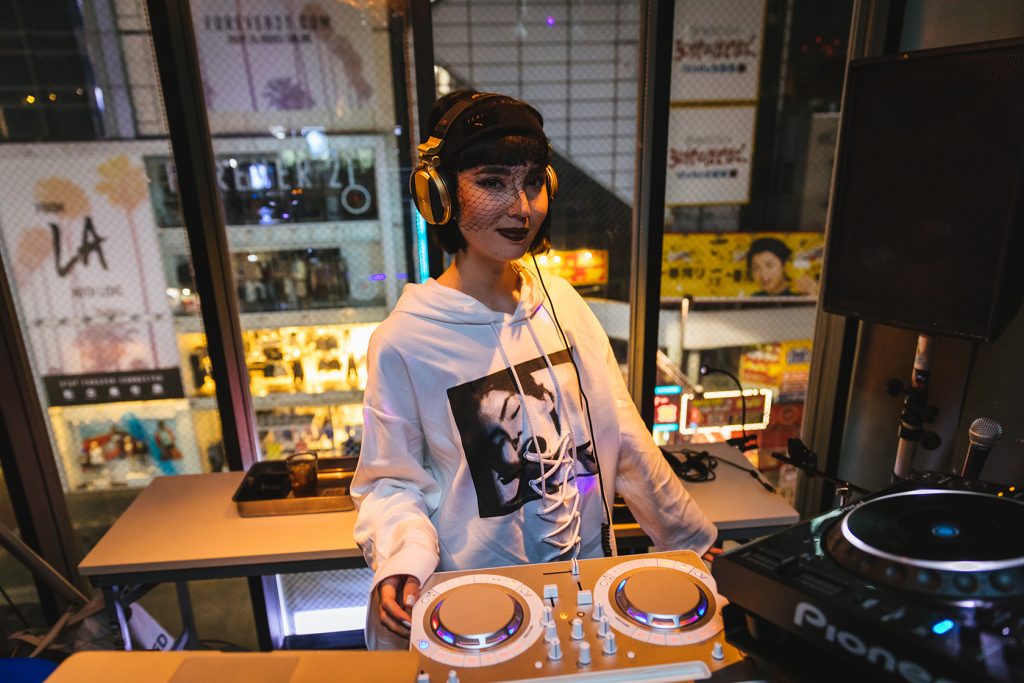 My second ever DJ set at UCESS the Lounge in Harajuku went surprisingly well, despite running late because the train stopped (boy, did I sweat it there!) and customers already in the venue waiting for the event to start. Last time I played for 40 minutes, but this time I played an hour-long set with all my favorites, starting with the Will.I.Am remix of "The Girl is Mine" by Michael Jackson and ending with a remix of "September" by Earth, Wind and Fire. Of course I couldn't help dancing to the music I was playing, but it made me smile even more when I saw the club-goers moving their bodies to the music. Seriously, what a thrill!
人生2回目のDJセットは、原宿のUCESS the Loungeで回させていただきました。行く途中に電車トラブルがあったり、ラウンジに着いたらもうすでにお客さんが集まっていたりと少し焦り気味でしたが、何事もなく無事に終わりました。前回は40分セットだったのが、今回はきっちり1時間。マイケルジャクソンの「The Girl is Mine」Will.I.Amリミックスから始め、Earth, Wind and Fireの「September」のリミックスで絞めました。もちろん、好きな音楽をかけているので、セット中はずっと踊っていました(笑)。そして、お客さんも音楽に合わせて体を揺らしてるのを見るたびに、嬉しさのあまり笑顔が止まりませんでした。DJとしては、本当に最高な光景!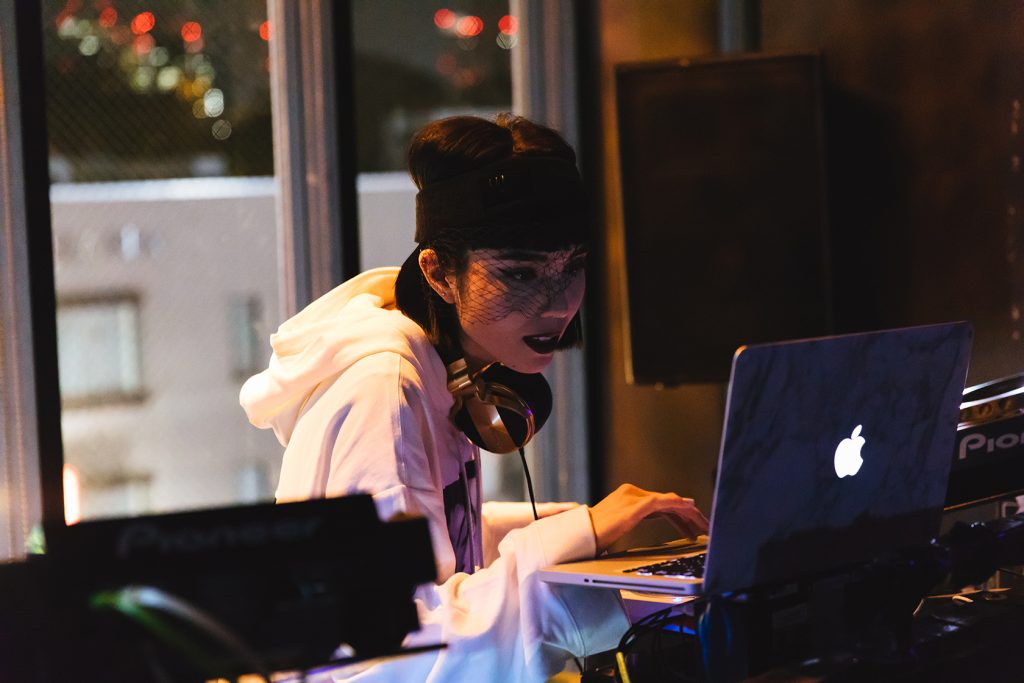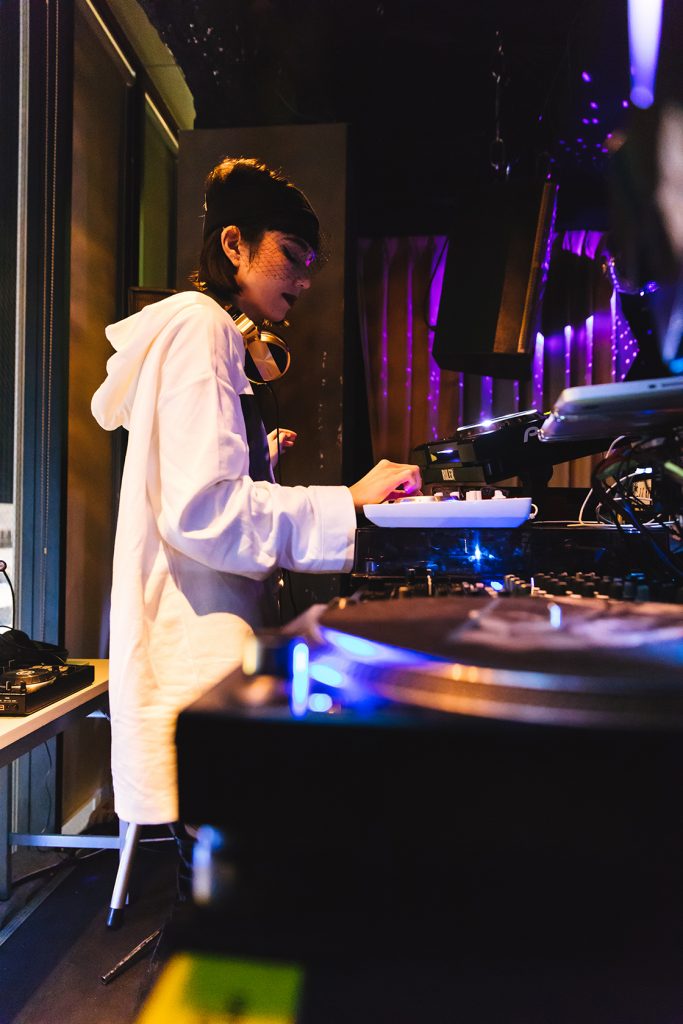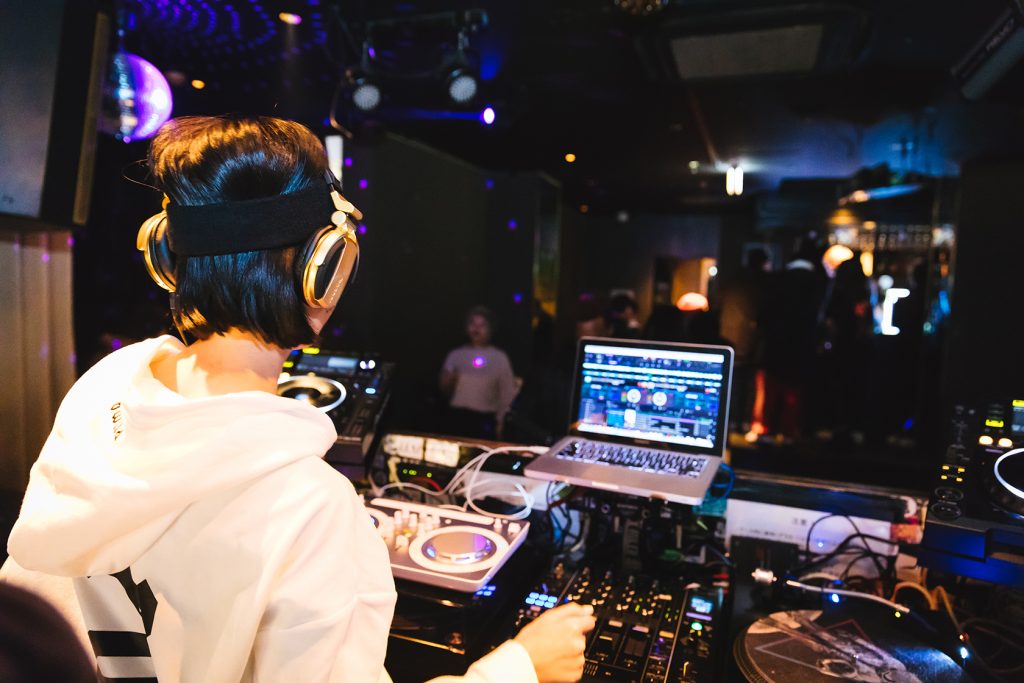 Until I started practicing DJing technique, I never in my life imagined I would ever DJ at a clubbing venue, spinning my favorite music for a crowd on a Friday night and party 'til dawn. Even when I was attending UCLA, I wasn't exactly the clubbing enthusiast – I didn't like to drink, and I was just never the night person. I always preferred staying in the comfort of my dorm or apartment with a good book or movie. Fast forward 4 years and here I am DJ-ing at a Tokyo night club. "How did it happen?" you may ask.
DJのテクニックを学び始めるまでは、ナイトクラブでまさか自分がDJするとは夢にも思ってませんでした。金曜日の夜、自分が好きな音楽をお客さんのために流し、朝方まで遊ぶなんて想像したこともありませんでした。UCLAに通っていた頃も、クラブには興味がありませんでした。お酒が好きではなく、夜遅くまで遊ぶより、家で本を読んだり、映画を見る方が好きでした。それから4年。東京のナイトクラブでDJをしている自分がいます。「何でそうなったの?」と、あなたは思うでしょう。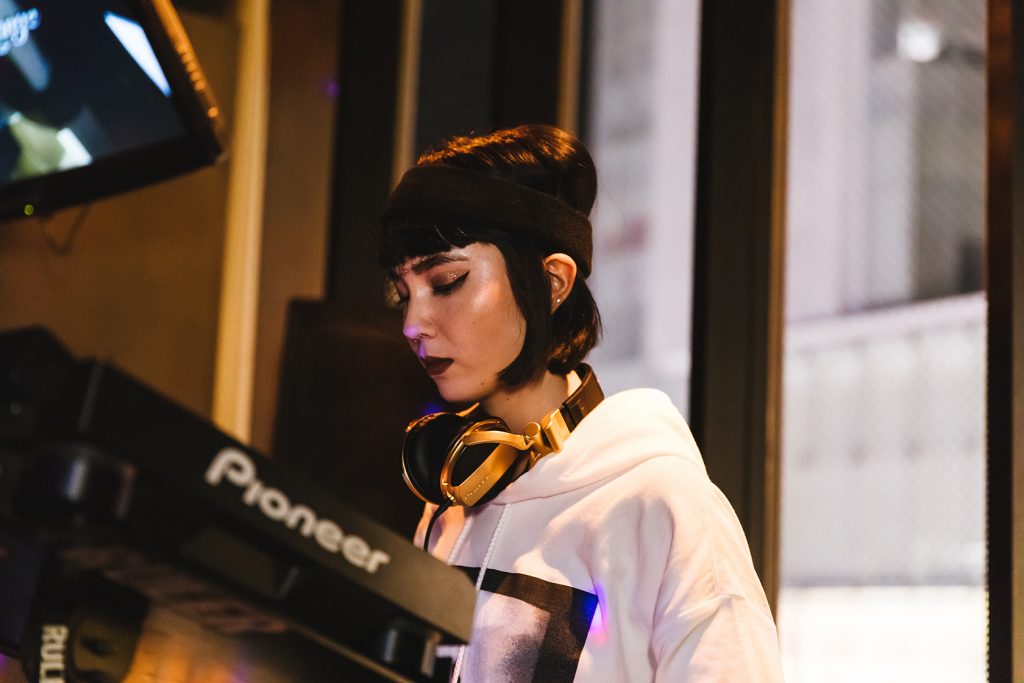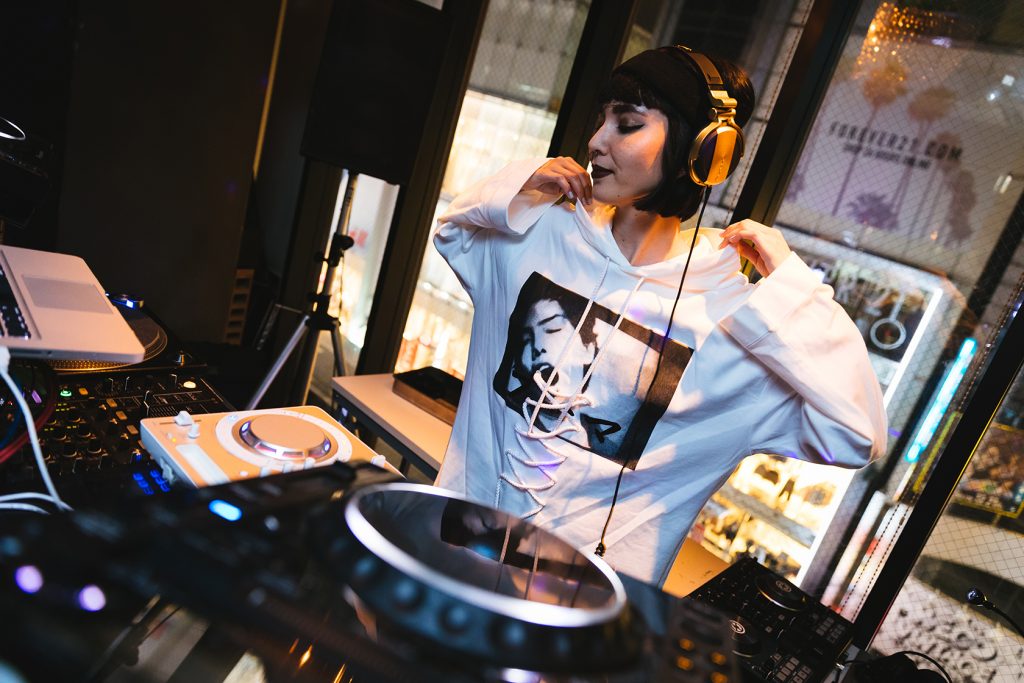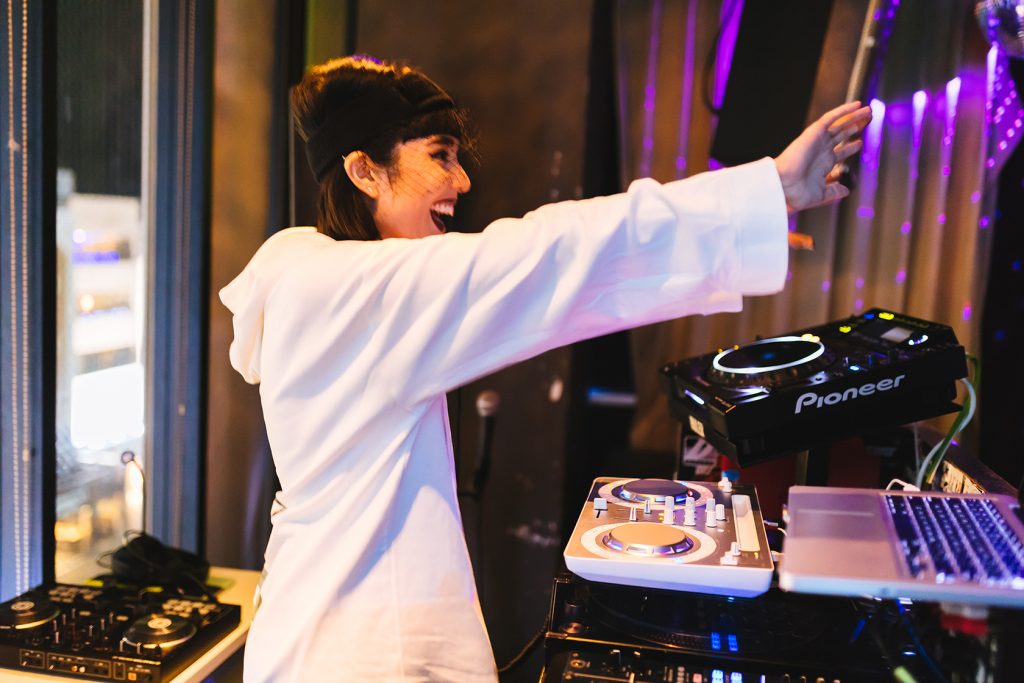 I think most of it has to do with pulling myself out of my comfort zone, both physically and mentally. Moving to Tokyo to pursue my modeling dreams, gradually putting myself out there and meeting the right people all helped me develop new goals, new dreams. New sights and new encounters can really change one's perspective, as they did mine. And I wouldn't have been able to do it without the support of my managers, teachers and the people who've always supported and believed in me. The gratitude I consistently feel never stops. And guess what? I just booked my next gig of 2017 for a fashion event, and I hope I'll be spinning at more of those this year.
多分、自分を無理矢理でも'コンフォートゾーン'〜居心地の良い場所〜から自分自身を遠ざけることに合ったと思います。モデルになりたいという夢を追いかけるために日本に来て、内気な性格に負けずに積極的に人と出会ったことが新しい目標や夢を抱くことに繋がりました。新しい光景や出会いは、大きく視点を変えることができると思います。そして、私はマネージャーや先生方、私のことを最初から信じてサポートしてくれている人たちがいたからこそ、今の自分がいると思っています。感謝の気持ちは忘れません。さて、2017年2つ目のDJの仕事をブッキングしました!次はファッションイベント。今年はもっと沢山のファッションイベントやパーティーで回せるように頑張ります。
There's one more thing I've learned to do more – smile 🙂
あともう一つ。最近心がけていることは笑顔です☺️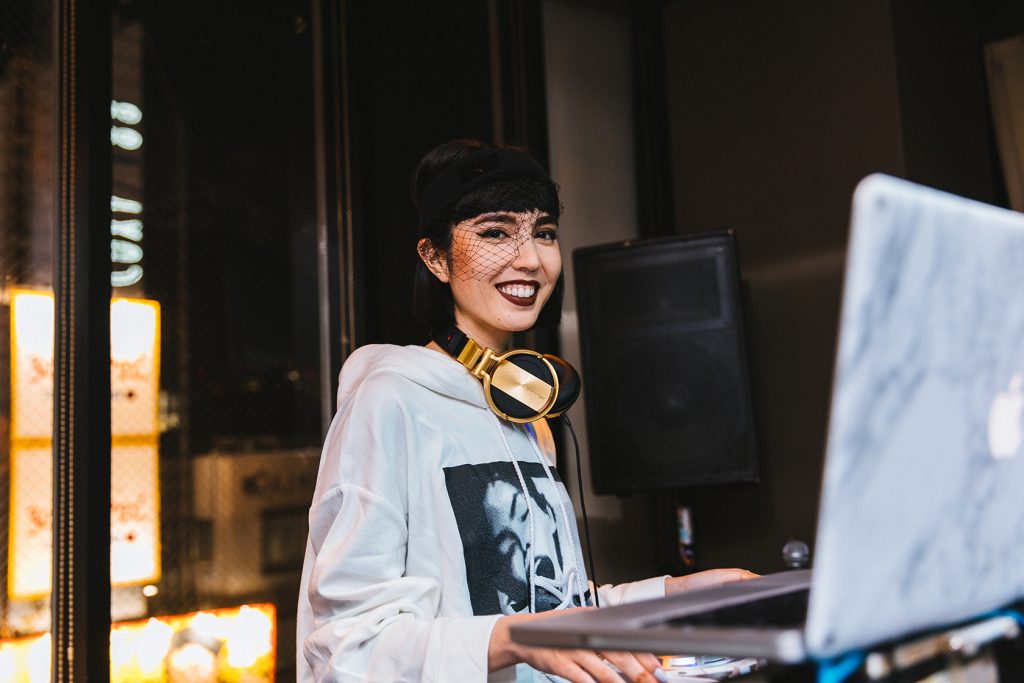 Fenty Puma hoodie, Fenty Puma headband, Forever 21 fishnets, Public Desire boots
Photos by Rhino Lee