This is not a sponsored post. All opinions are my own.
For as long as I can remember, I've always known Louis Vuitton for their quality leather goods, the classic logo design recognizable anywhere in the world. So when I was invited to the Louis Vuitton Men's collection launch party for their 2018 Spring Summer line, I was in for a pleasantly tropical surprise. Read on of more about their Hawaiian-themed men's collection & glamorous launch party at the Roppongi Hills store.
私にとって、ルイ・ヴィトンは高品質のレザーグッズのイメージが高く、世界中どこへ行っても知られているあのクラシックロゴデザインが魅力的です。今回、初めてヴィトンの2018年春夏メンズコレクションローンチパーティーに誘われ、華やかな空間とプレゼンテーションに感激しました!夏が楽しみになるハワイアンモチーフの六本木ヒルズ店内で開催されたパーティーの様子を是非チェック!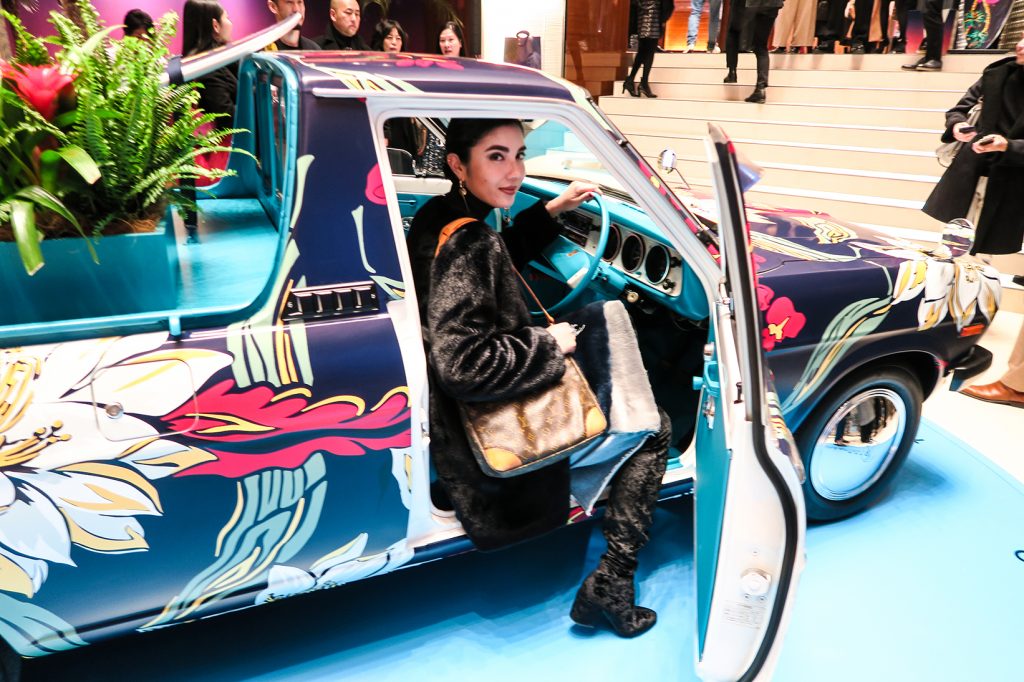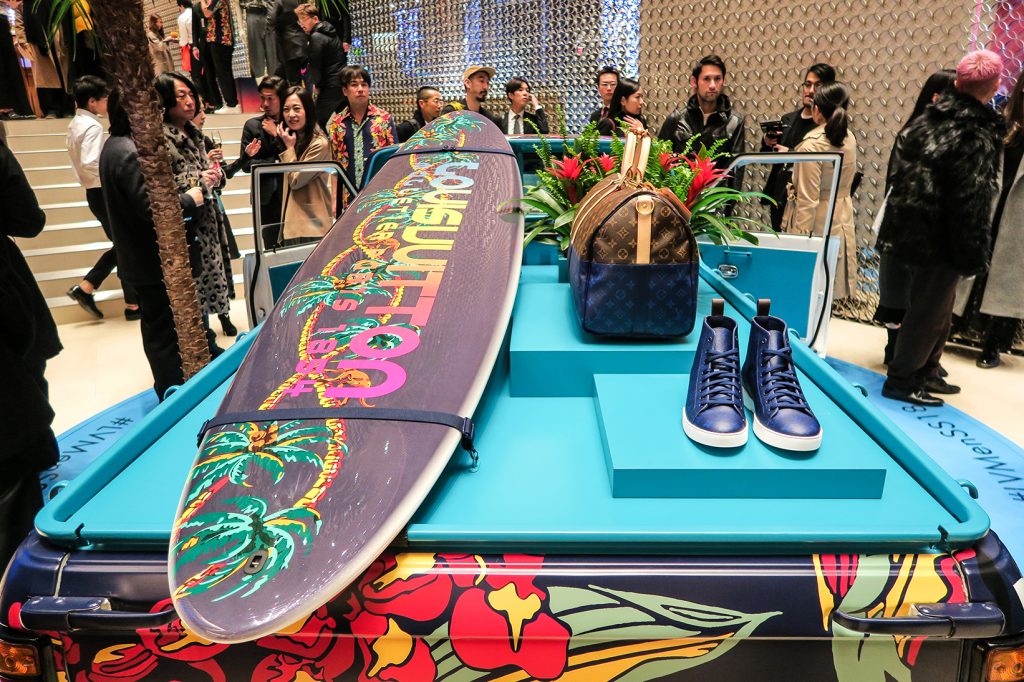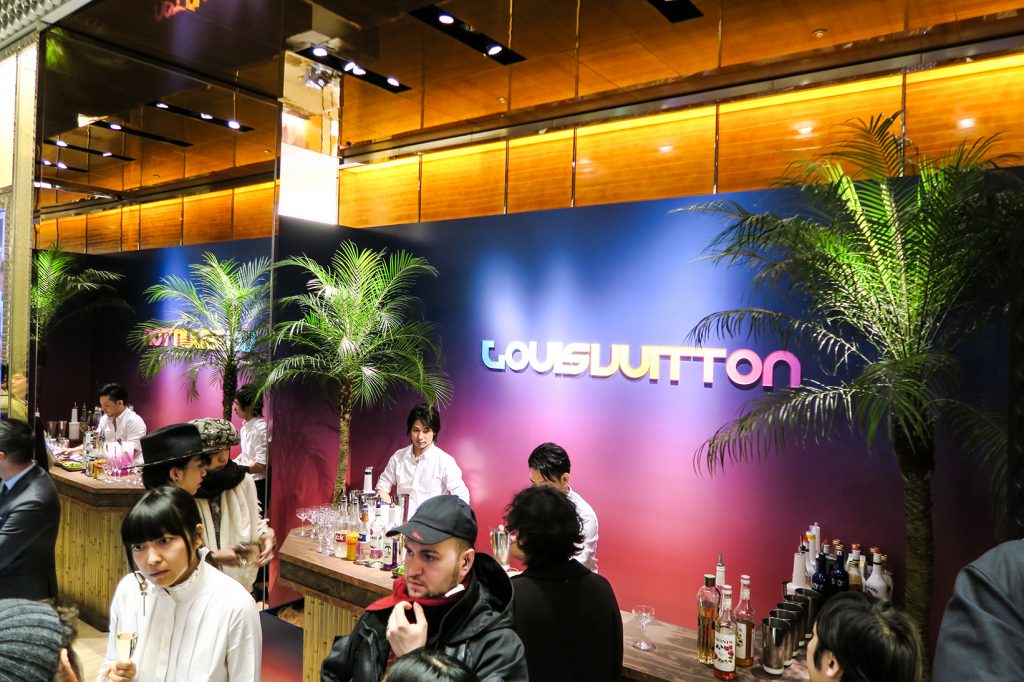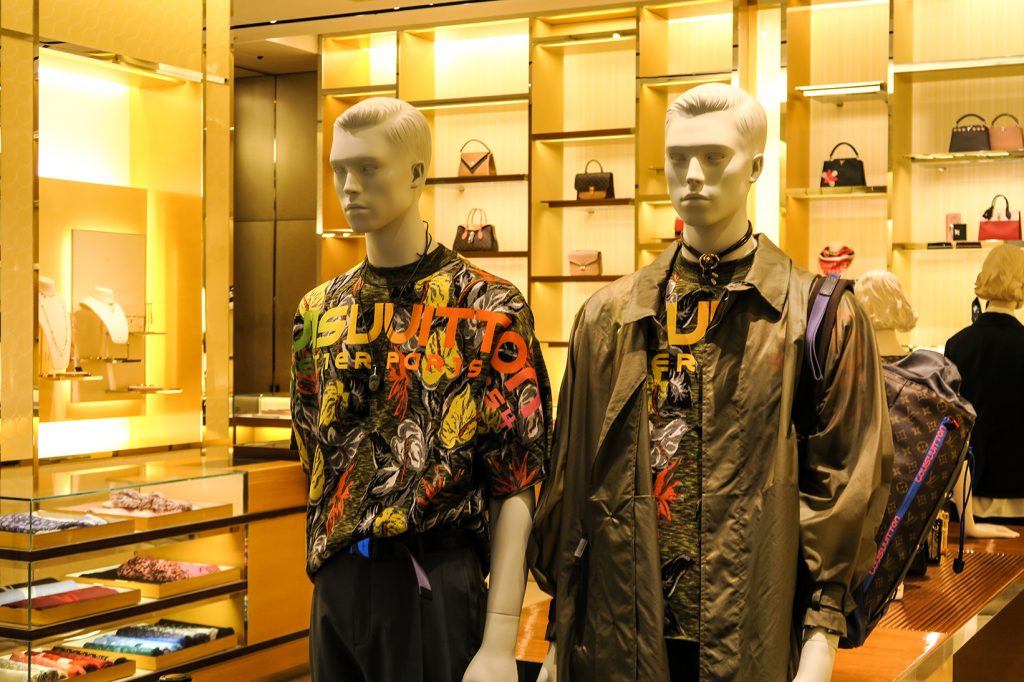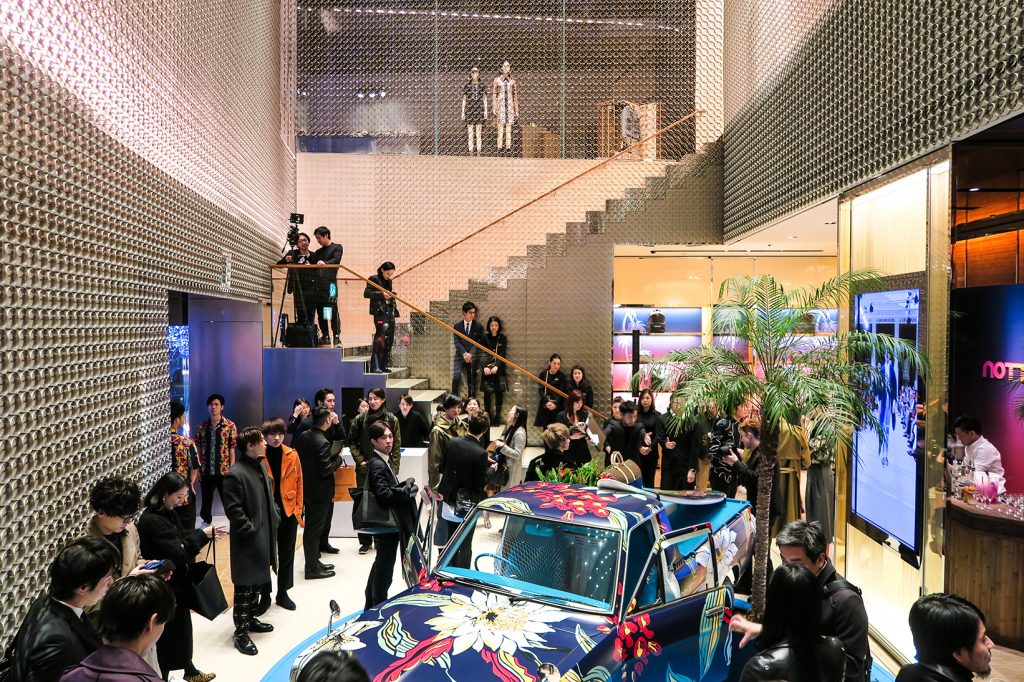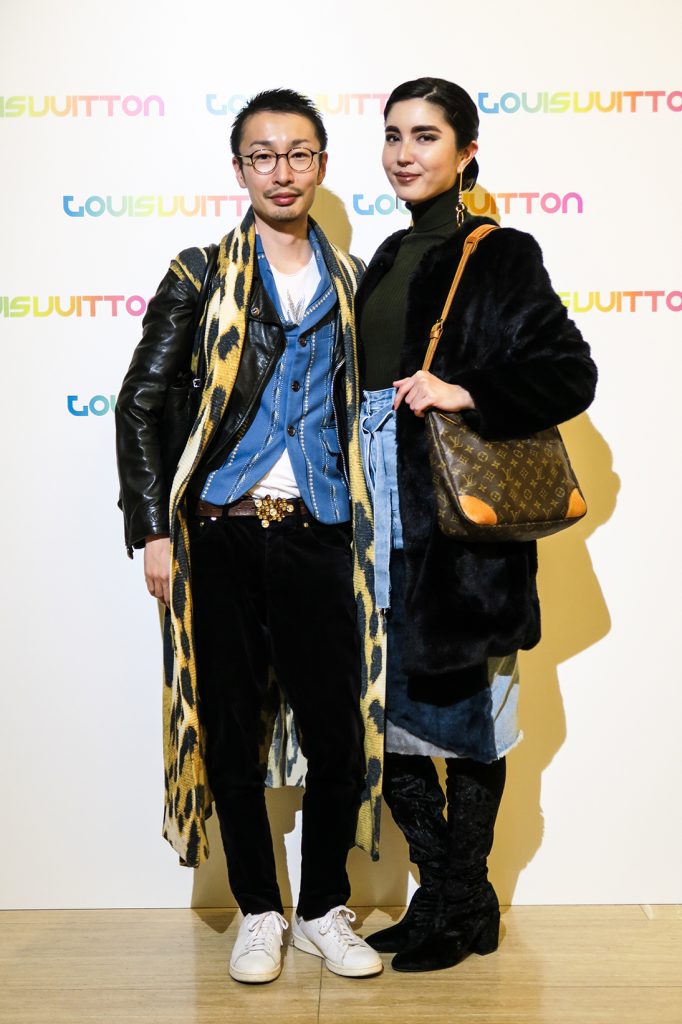 About the collection
This season's men's collection is all about island-hopping and enjoying a tropical outdoor vacation. As you can see from the photos, it's a sporty collection with a vivid color palette that focuses on the Hawaiian motif and outdoor style. The collection includes leather goods, accessories, shoes, watches, Prêt-à-Porter, and even beautifully detailed surfboards. They selected the perfect DJ to spin tropical retro-pop tracks to get the guests in that vacation mood, and even the cocktails and hors d'oeuvres went right along with the overall theme. These bright colors and summer vibes were exactly what I needed during the cold winter months in Tokyo
今シーズンは、島から島へと巡るラグジュアリーなアイランドホッピングの旅をテーマに、多彩なエレメントのフュージョン、異文化のハイブリットや対比から生まれたスポーティなコレクションが登場。魅惑的な島々の旅へと誘う大胆な色使いや、ハワイアン・モチーフ、アウトドアのディテールが際立つラインナップが取り揃っていました。新作レザーグッズや小物類、アクセサリー、ウォッチ、シューズ、プレタポルテ、さらにサーフボードまで、バラエティー豊かなコレクションでした。また、南国を想わせるレトロポップなトラックをプレイするDJ、そしてハワイを思い浮かばせるカクテルやフードもお洒落でした。最近東京は一気に寒くなっていたので、このようなパーティーで少しでも南国気分を味わうことができて、気分も明るくなった気がします。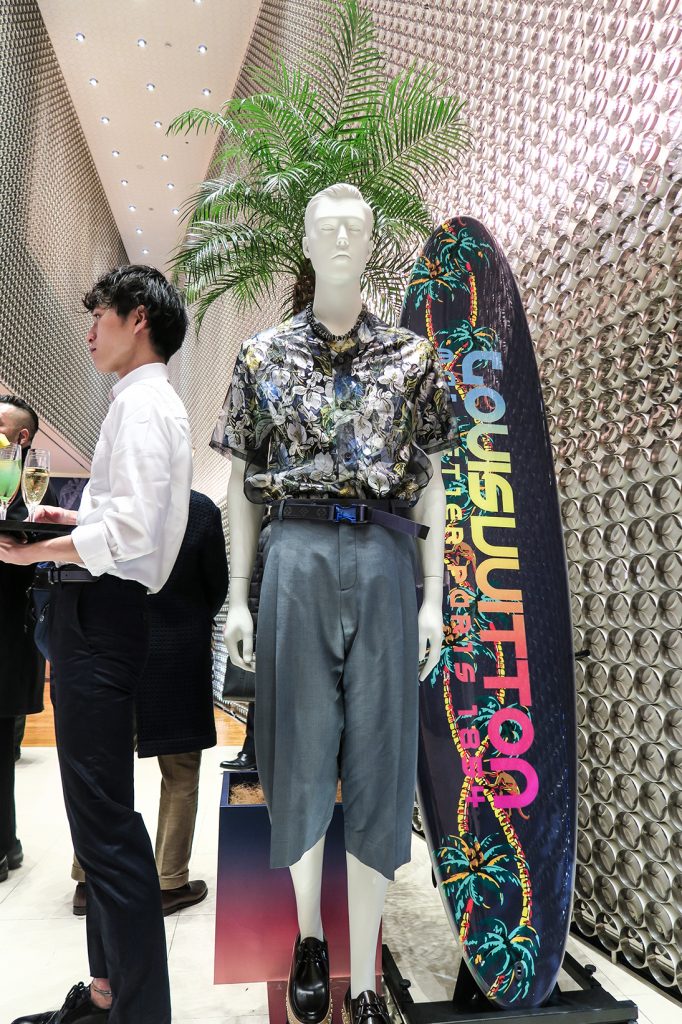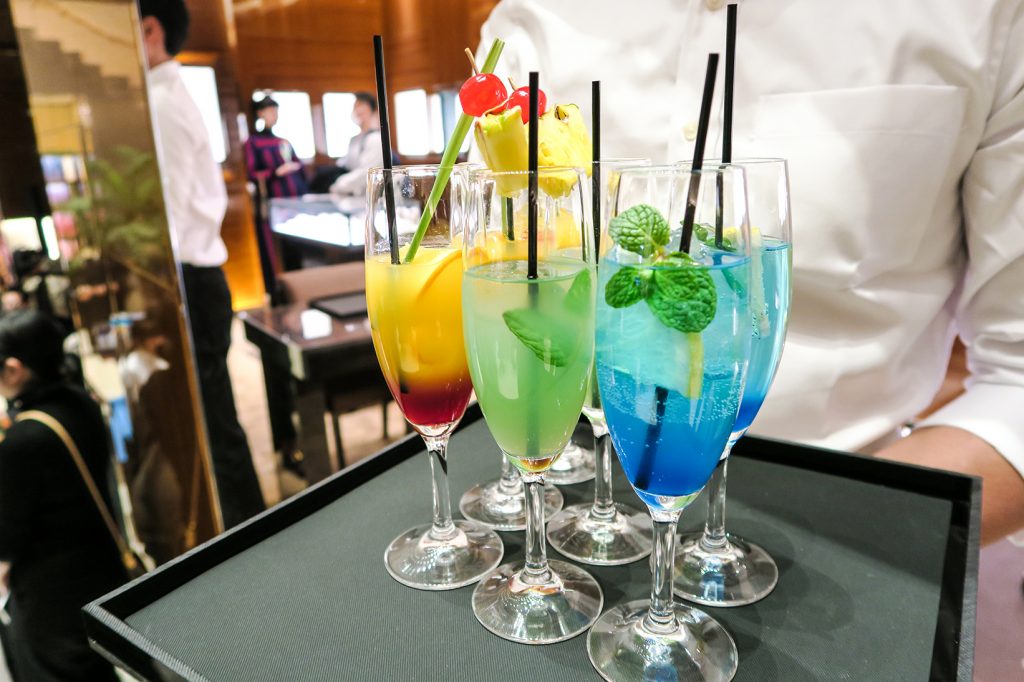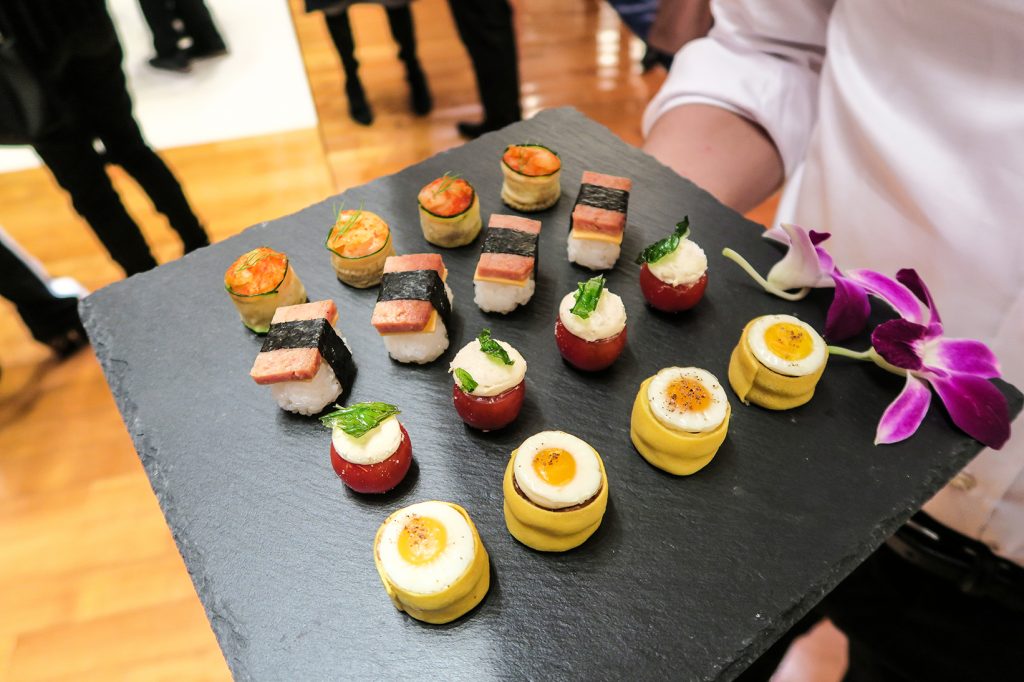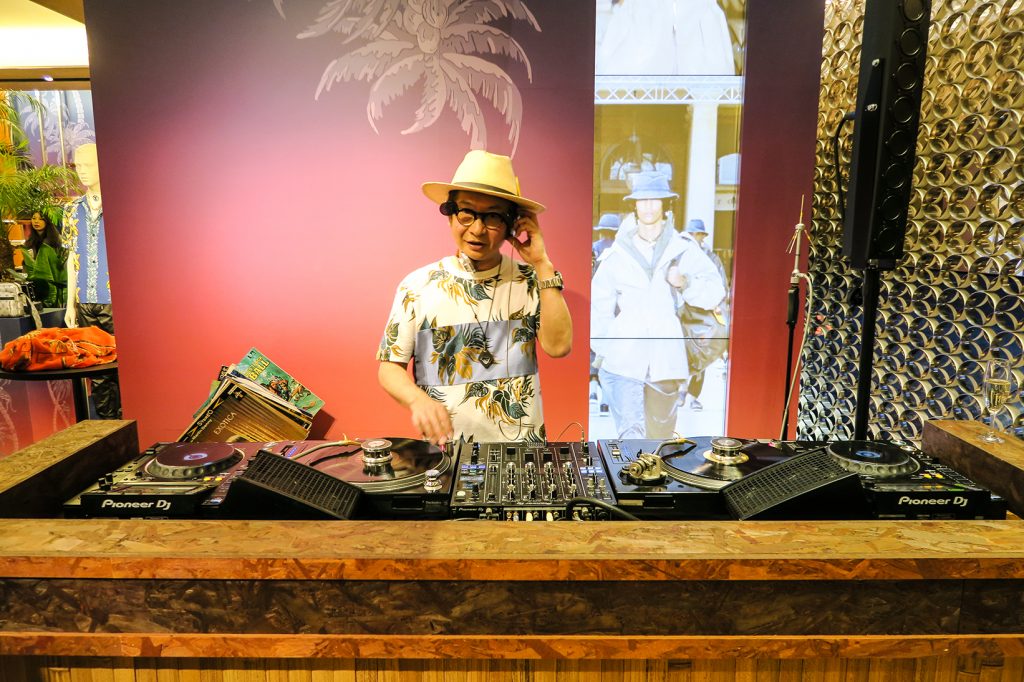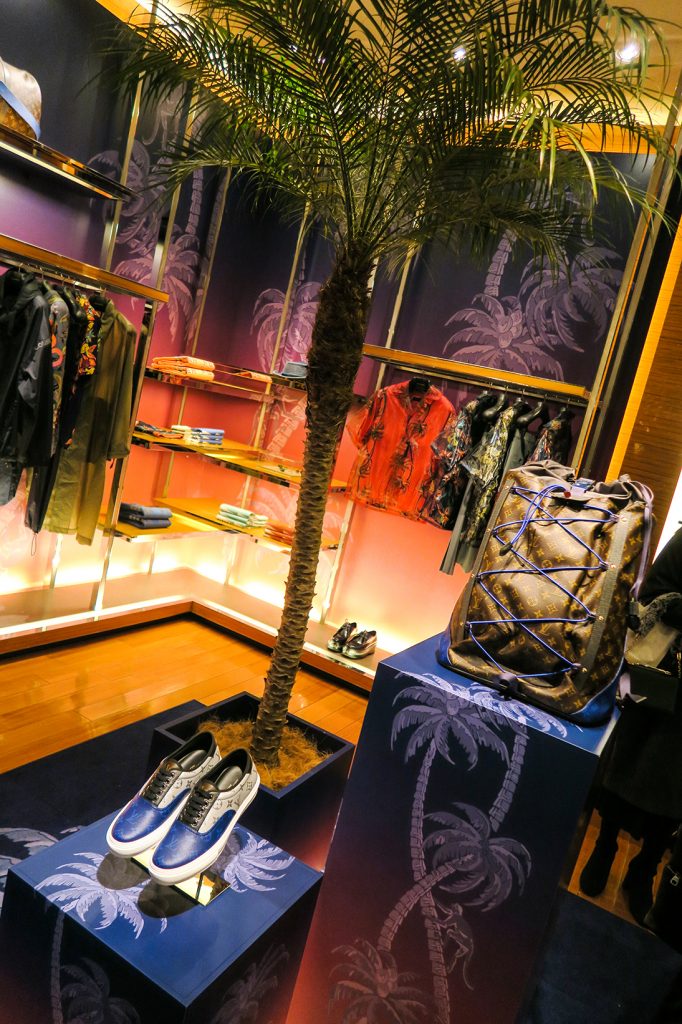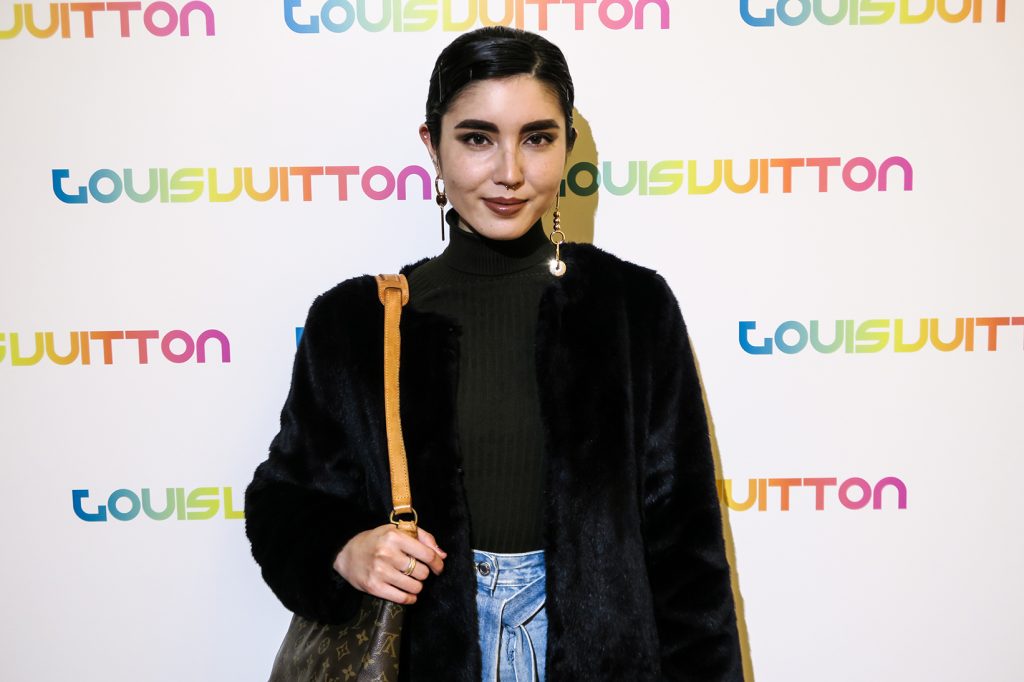 My outfit of the evening
There was no way I was leaving my house without bringing my mom's Louis Vuitton bag! The rest of my outfit isn't exactly "tropical," but I combined some of my favorite textures. This denim/faux fur skirt I got last year is from Zara's limited edition collection at their Shinjuku Flagship store and it's an absolute favorite of mine. I kept my hair and makeup as simple as possible to balance it out with all the layers I wore, and of course to make sure my LV bag was center stage.
ルイ・ヴィトンのパーティーに、ヴィトンのバッグを持っていかないなんてありえない!ママが昔パリで買ったヴィトンのショルダーバッグに合わせたコーディネートはトロピカルではなかったのですが、バッグが引き立つようなお洒落コーデにしてみました。ポイントは私の好きなフェイクファーとデニム素材。このスカートはお気に入りで、昨年Zara新宿フラッグシップストア限定コレクションのものです。そして、ヘアメイクはシンプル&シックに!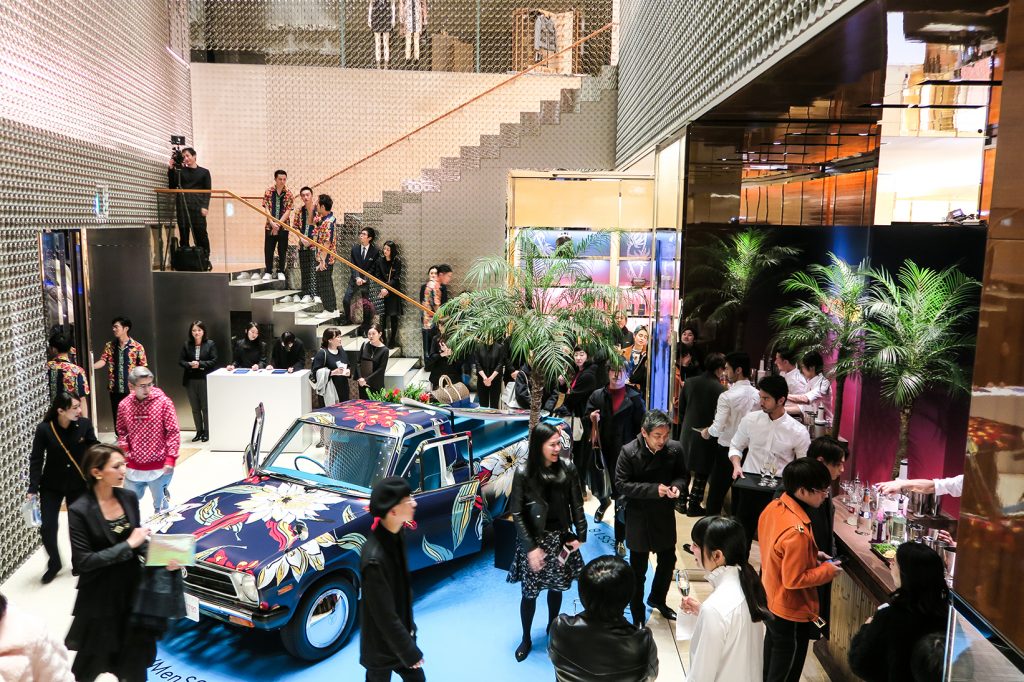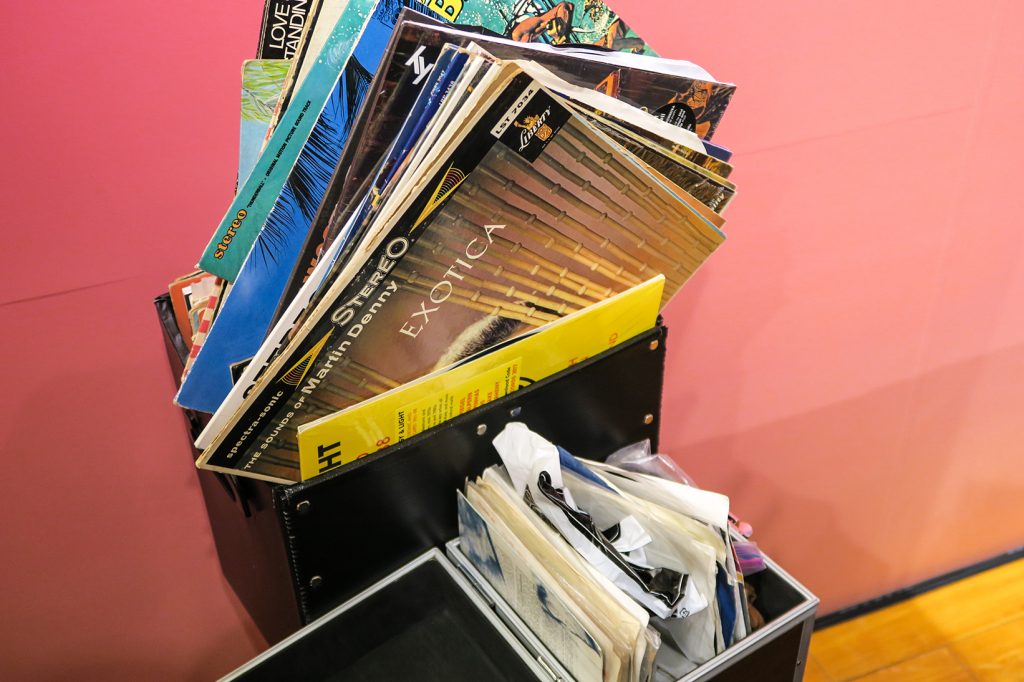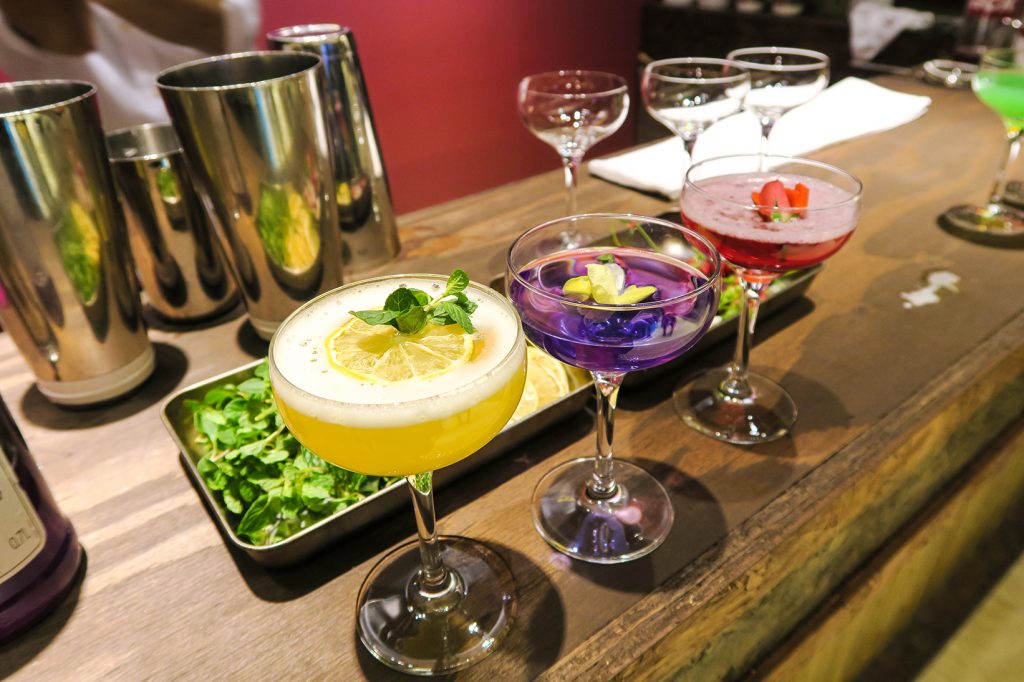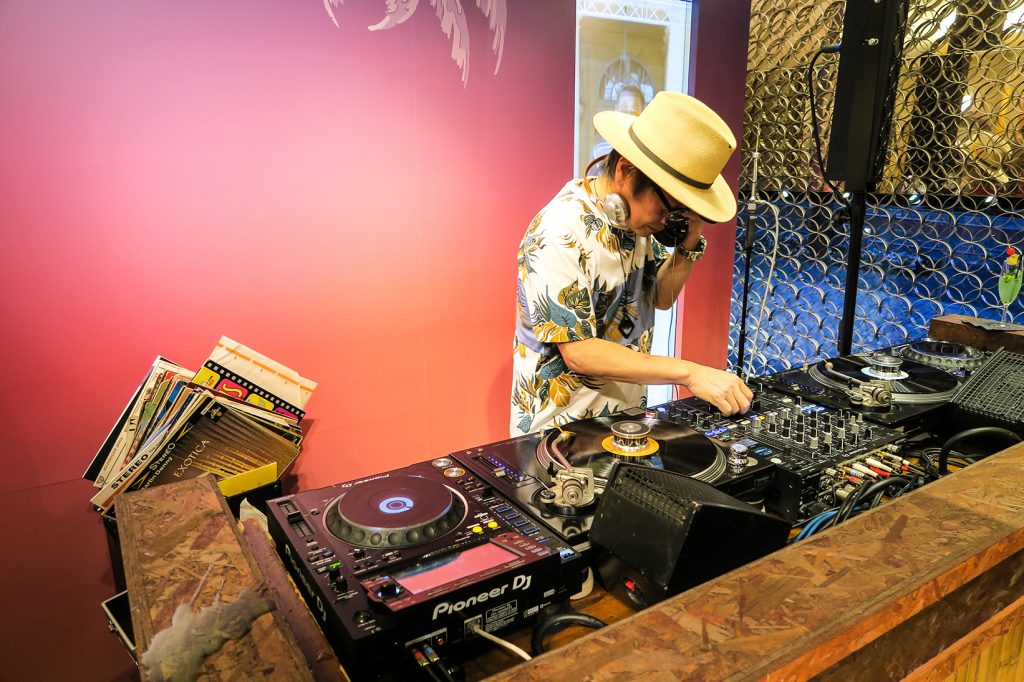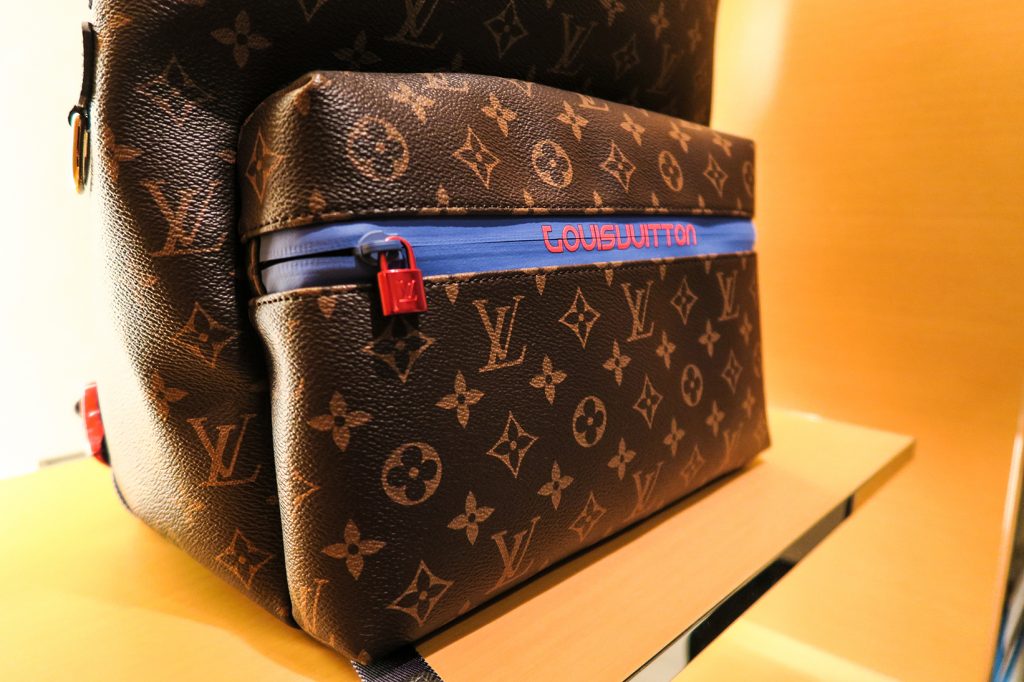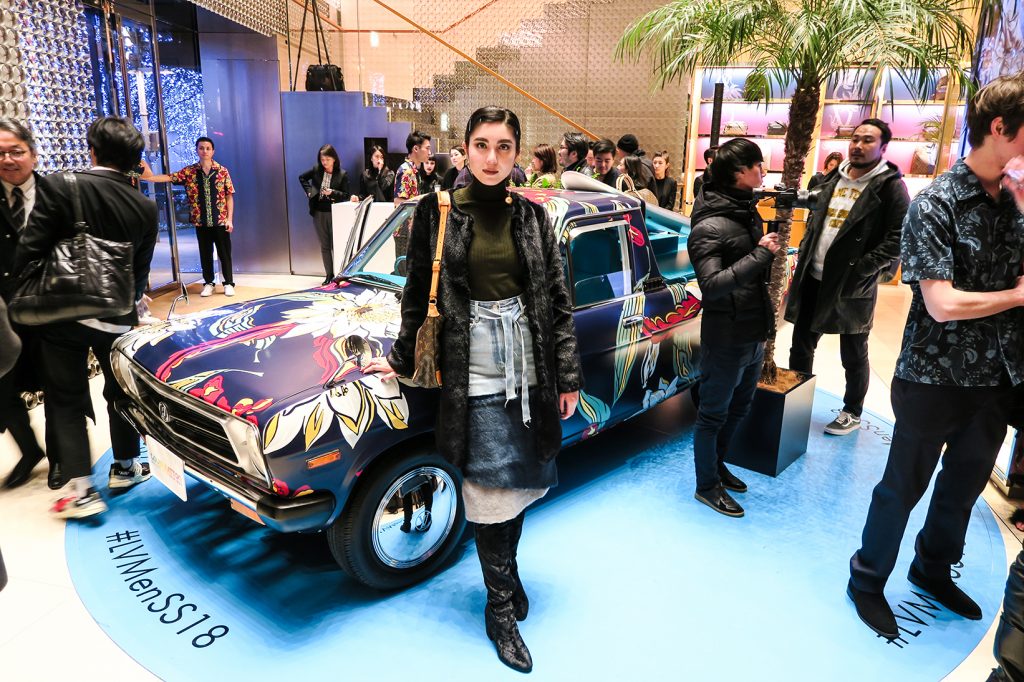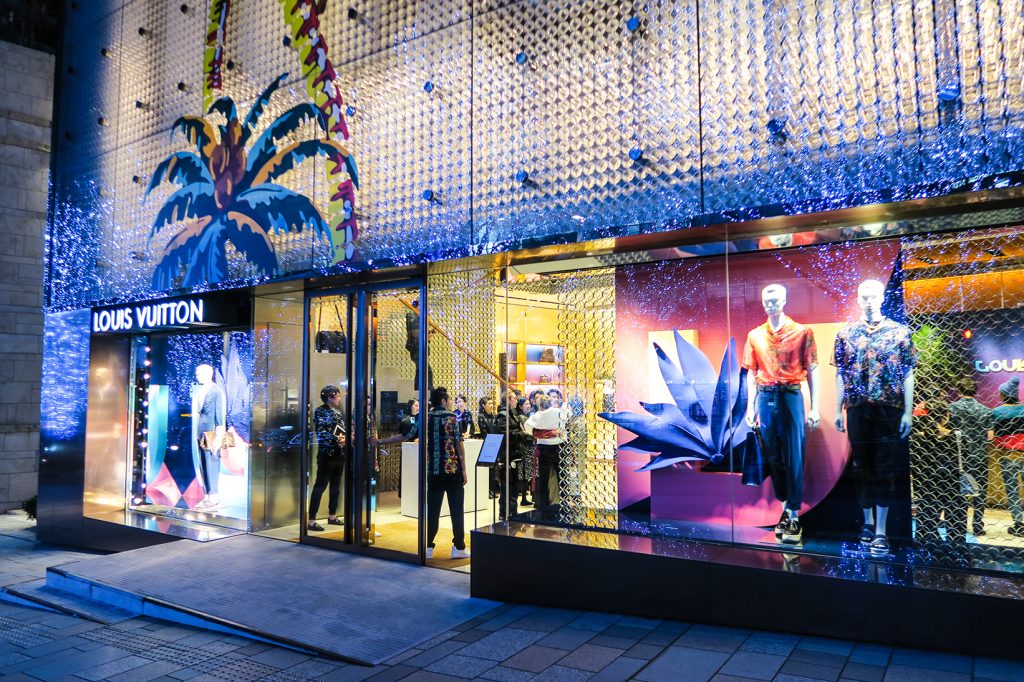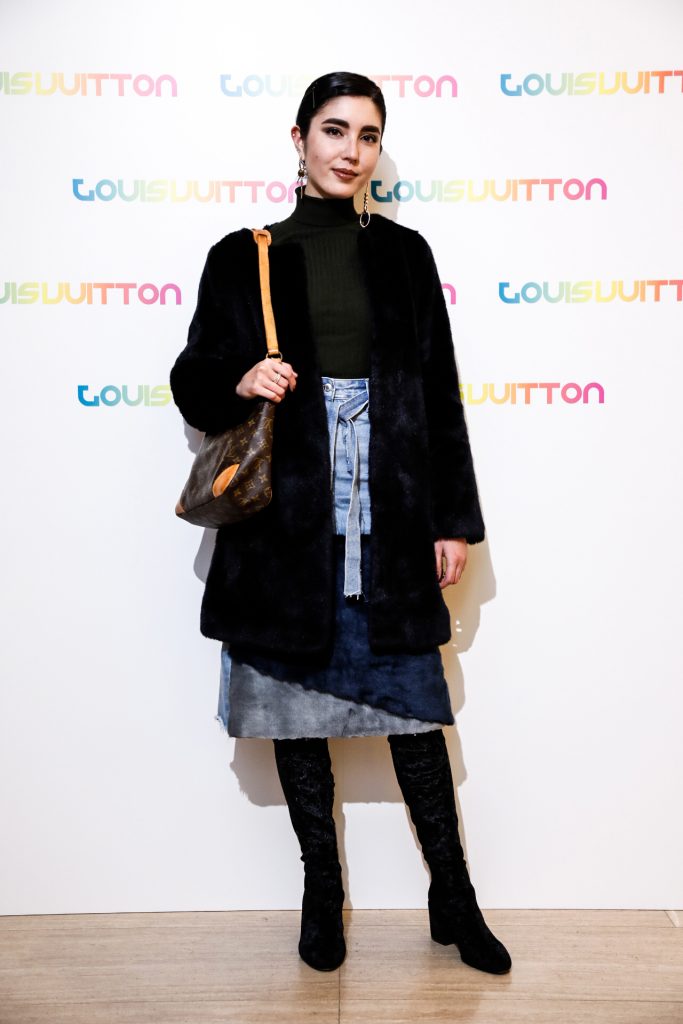 What do you guys think of the Louis Vuitton 2018 Spring Summer Men's collection? Feeling those tropical vibes yet? Let me know in the comments!
今季のルイ・ヴィトンメンズコレクション、いかがでしょうか?南国気分を味わえましたか?コメントお待ちしてます♪
Wearing Louis Vuitton shoulder bag, Zara turtleneck, skirt and earrings, Forever 21 coat, Public Desire boots (in khaki)