This is not a sponsored post. All opinions are my own.
On Friday night, Prada celebrated the launch of their Spring/Summer 2018 collection in Tokyo at their Aoyama Flagship store. The entire collection was a pop of bright colors from various comic-inspired designs for both the men's and women's collections. But there was more to the collection than I had imagined, a not-so-hidden meaning behind the comic strip designs in this politically chaotic world. Read on for more about Prada's innovative new collection and the launch party in Tokyo!
金曜日の夜は、プラダのSpring/Summer 2018 コレクション東京ローンチパーティが開催され、青山店へお邪魔しました。今回のコレクションは、メンズもウィメンズもコミックをテーマにした華やかでポップでした。でも、私が想像していた以上のコレクションで、現代の政治を意識した意味のこもったものでした。このコレクションに対してのプラダの想い、そしてパーティーの様子についても続けてご覧になって下さい。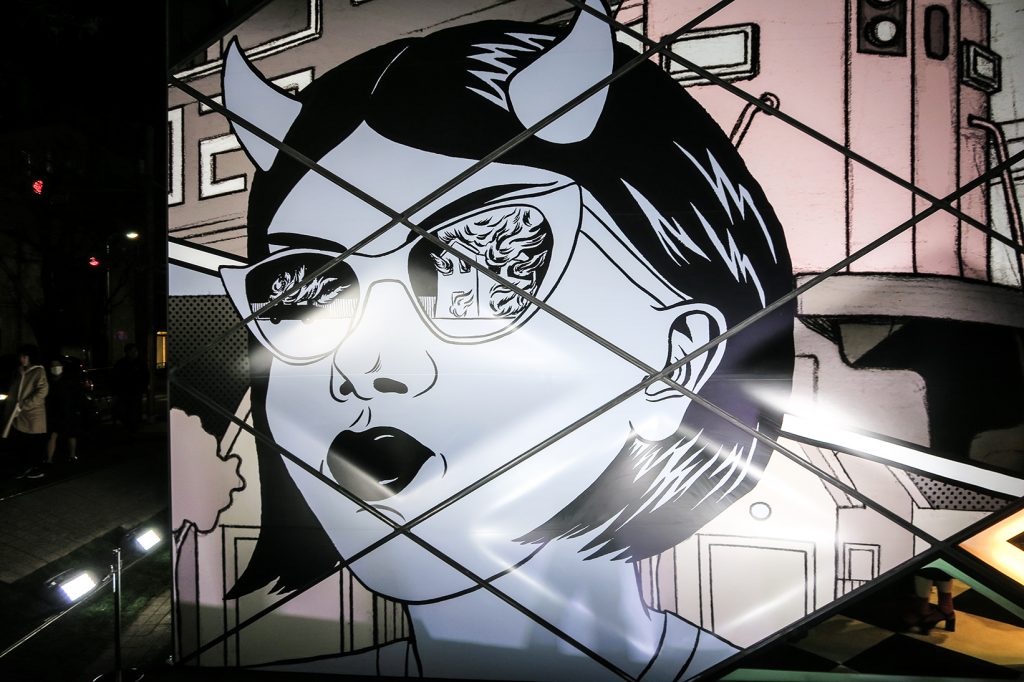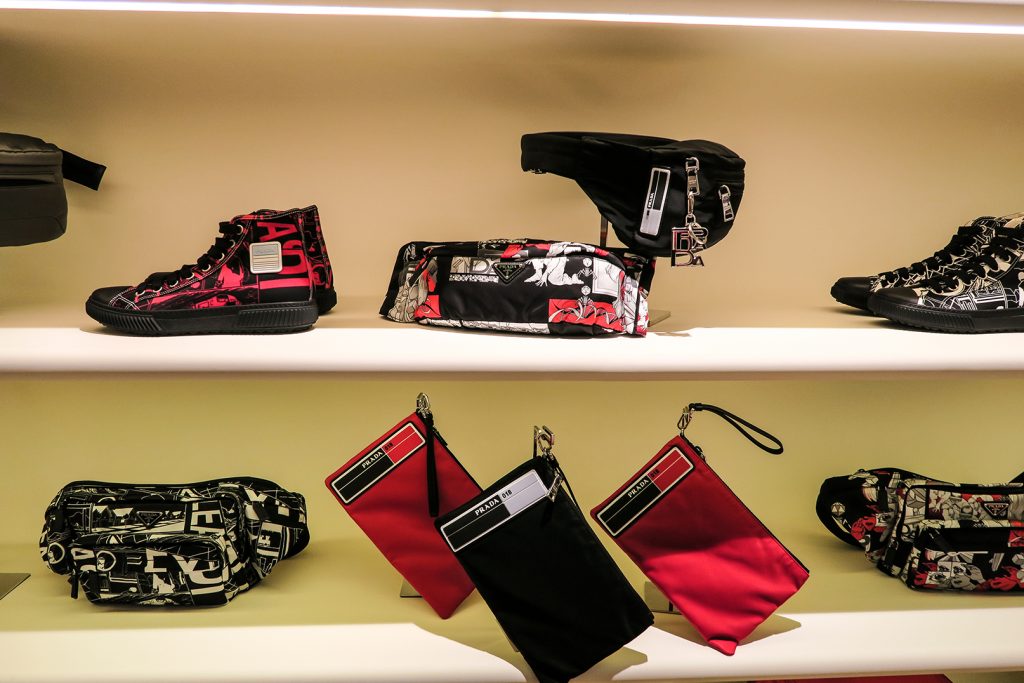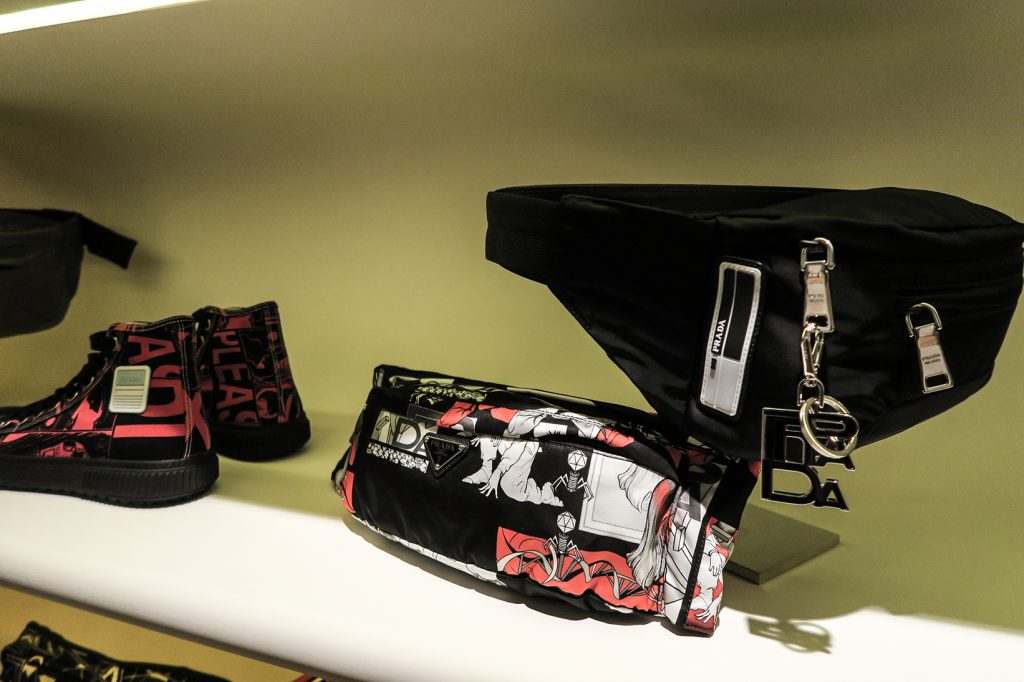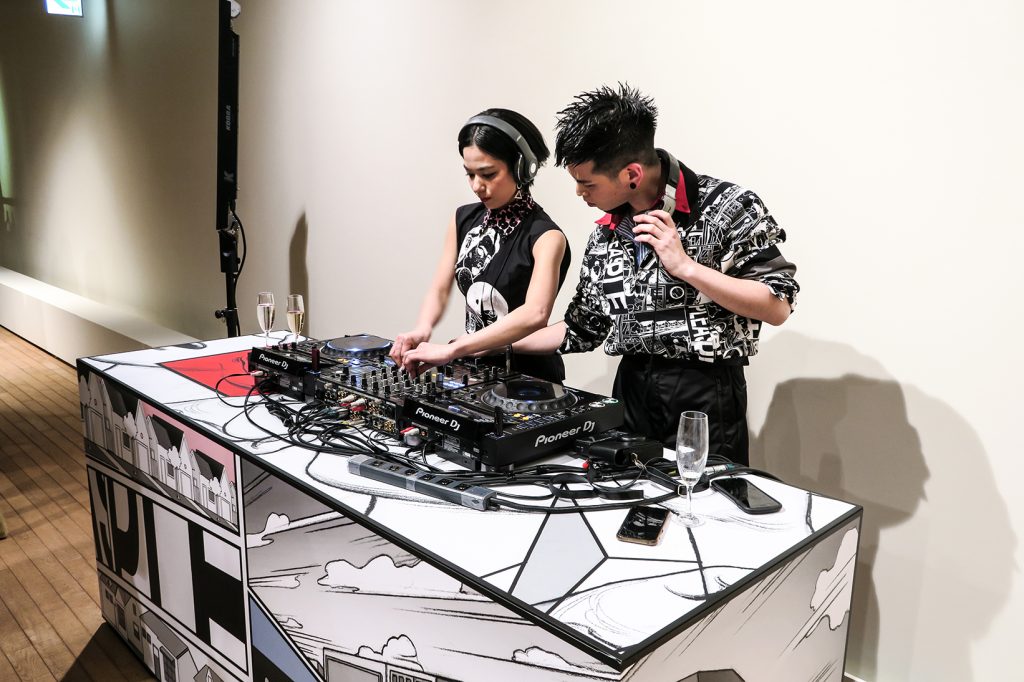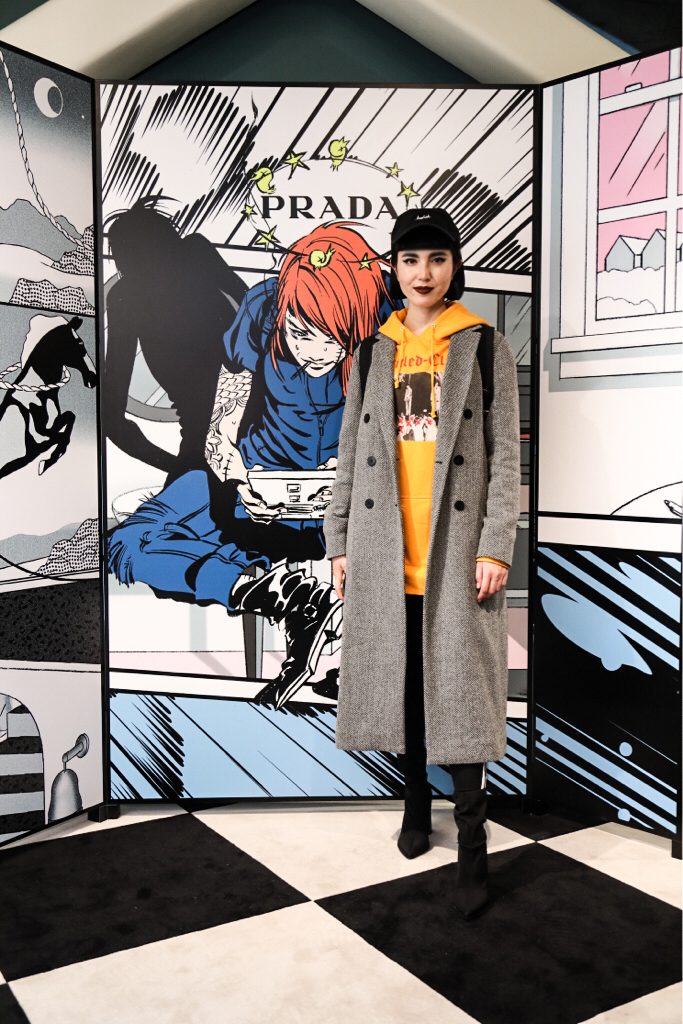 About Prada and the new 2018 Spring Summer Collection
Founded in 1913, Prada is an Italian luxury house specializing in quality leather goods such as handbags, travel accessories, shoes, ready-to-wear, perfumes and other fashion accessories. The party at the flagship store in Aoyama was a huge success – there were already 900 attendees in the first 2 hours! As I admired the new collection, with the bold comic strip designs on the ready-to-wear, bags, shoes and other accessories, I wasn't aware yet of the meaning behind the comic-strip theme. But after doing a bit of research, I was very intrigued by Prada's vision for this meaningful collection.
According to the description on Prada.com, this new collection depicts women drawn by women. For the new graphic elements, Prada worked with 8 visionary artists, spanning the general spectrum from the 30s to 60s, each of whom has illustrated women in a uniquely empowering way. These artists include Brigid Elva, Joëlle Jones, Stellar Leuna, Giuliana Maldini, Natsume Ono, Emma Ríos, Trina Robbins and Fiona Staples. For the Spring/Summer 2018 Women's show, the archive of Tarpé Mills, creator of the first female action hero, was also displayed. And according to Vogue.com, the designer has quoted on "Just wanting to change the world. Especially for women, because there's so much against us, still… I am suggesting militant women in a very practical way. Through clothes, which is what I do." Because of the need to support women's rights more than ever before, this collection embodies the neo-feminist movement in a subtle yet empowering way.
プラダは1913年に設立されたイタリア発のラグジュアリーブランドであり、主にレザーハンドバッグやトラベルアクセサリー、靴、プレタポルテ、香水やその他のファッションアクセサリーのデザインで知られています。そして、今回のプラダ青山店のパーティーは大成功でした!最初の2時間で900人以上は来店していたそうです。店内に展示されていた新しいこのコミックもチーフのコレクションを拝見していた時は、まだその裏にある意味を知りませんでした。ですが、リサーチ後、Spring/Summer コレクションに対してのプラダの想いが明確になりました。
Prada.comの説明によると、今シーズンは女性が描いた女性が主なテーマ。新しいグラフィックには、30年代から60年代の8名の想像力のある女性アーティストのコミックアートを取り入れました。中でも、パワーが溢れる女性の図を描いたアーティストを中心とするBrigid Elva, Joëlle Jones, Stellar Leuna, Giuliana Maldini, Natsume Ono, Emma Ríos, Trina Robbins とFiona Staplesのアートをメインとするデザイン。そして、Spring/Summer 2018のファッションショーでは、世界初の女性アクションヒーローを描いたTarpé Millsのアーカイブも展示されました。Vogue.comによると、プラダさん本人もこう語りました:「私は世界を変えたいだけです、特に女性のために。今でも私たち女性の権限を反対する要素が多すぎる・・・洋服を通して、実用的にパワーフルな女性を描きたかったんです。」女性の権限をサポートする必要があるこの世の中で、コレクションを通してフェミニスト思考を緻密に、そして強く表しています。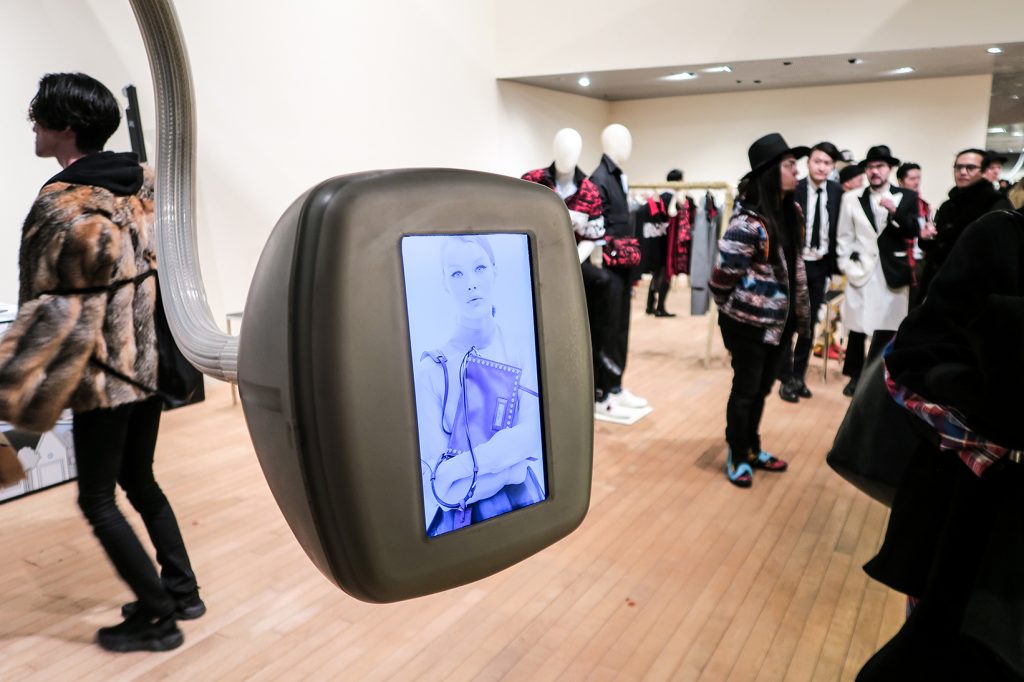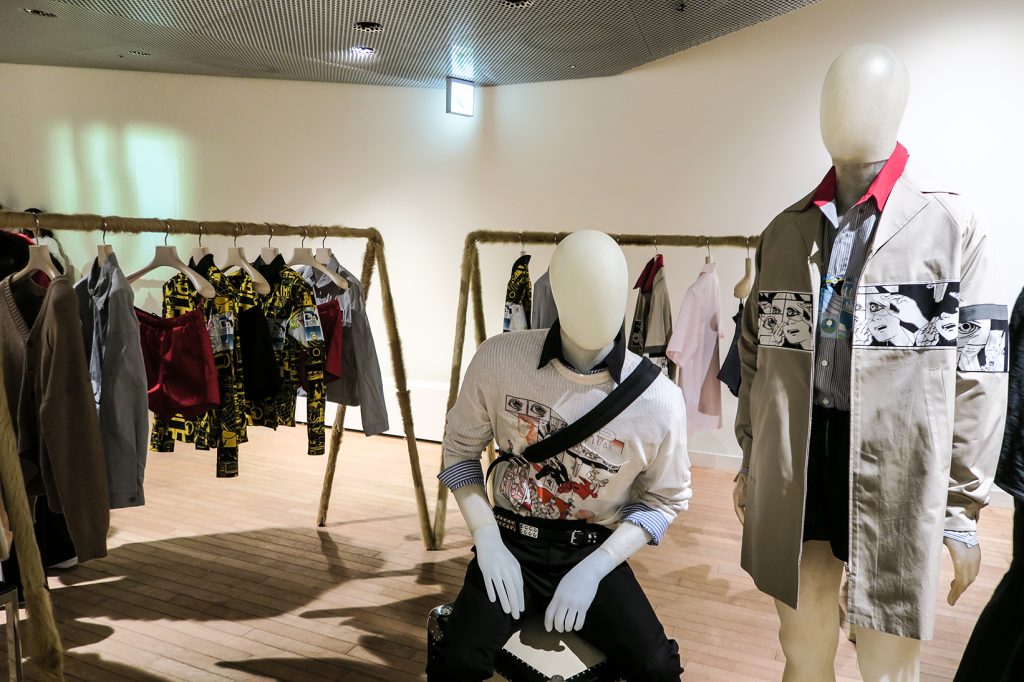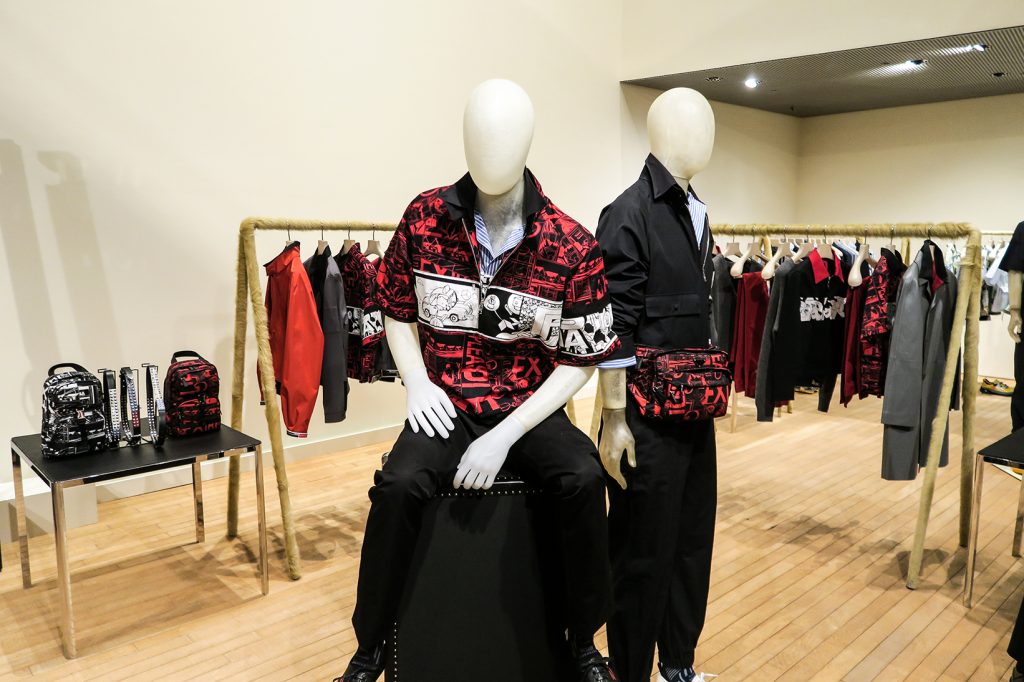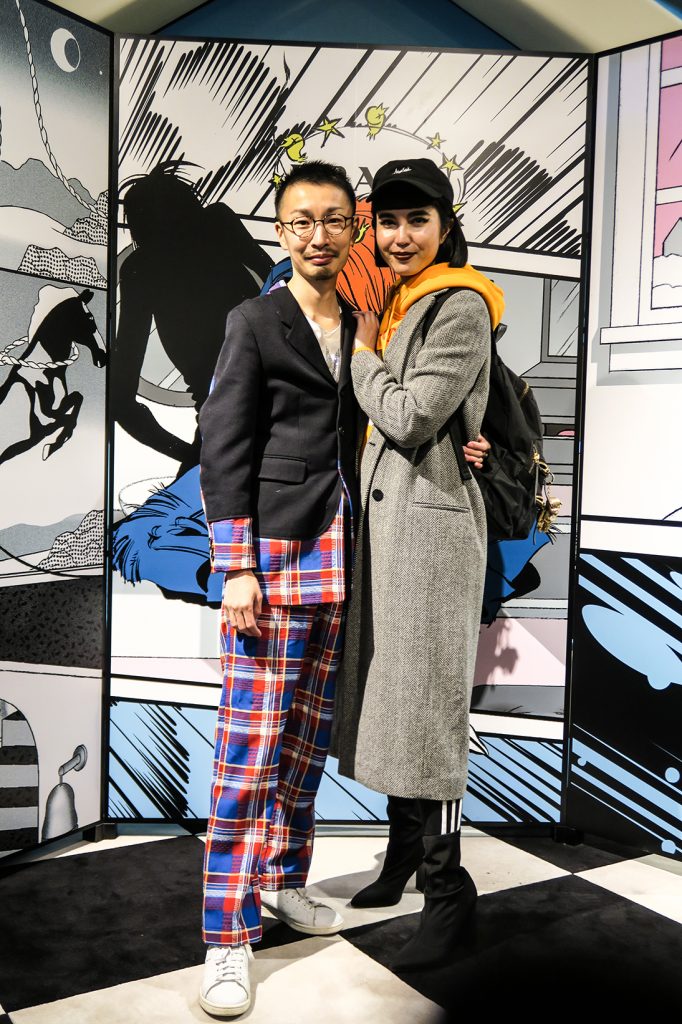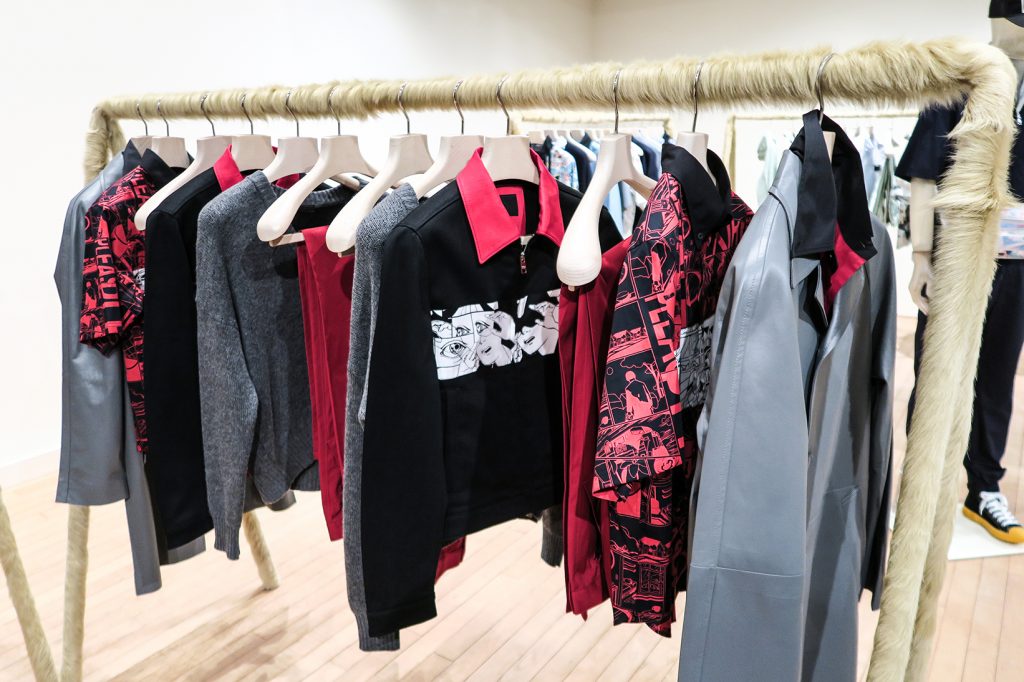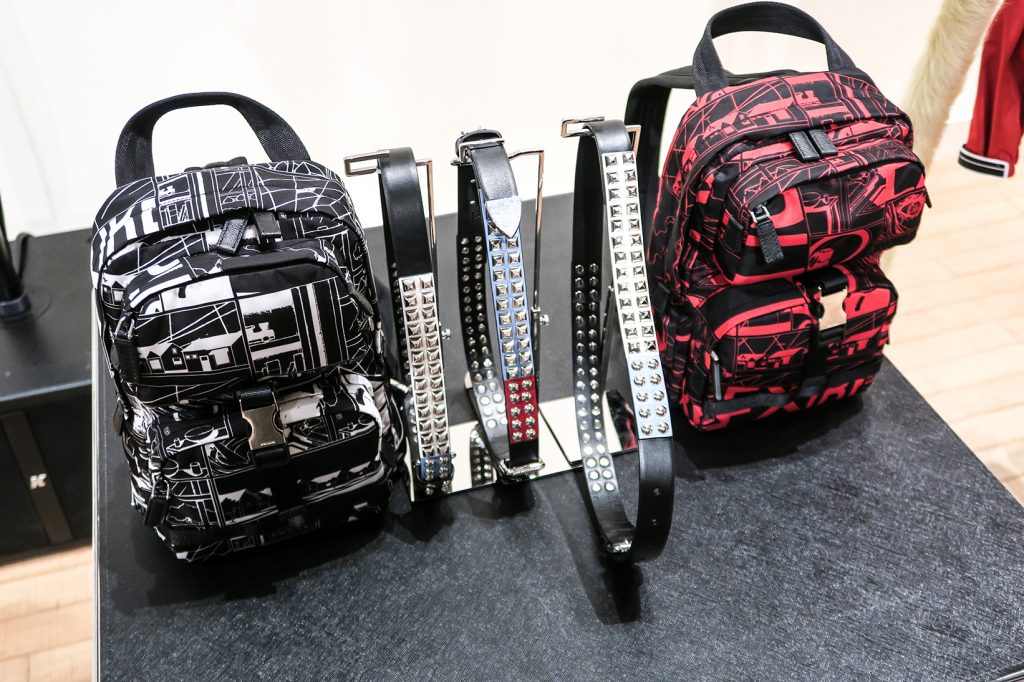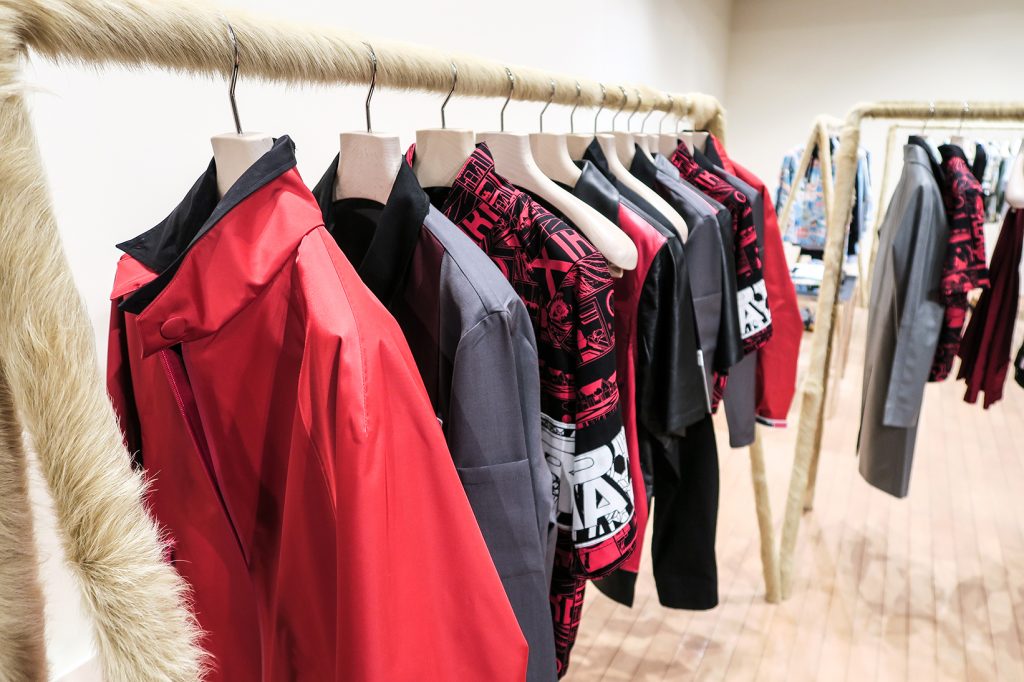 A powerful message through fashion
While many of the guests at the party enjoyed the collection for the uniquely Prada-like designs and a fresh new take on the work of world-renowned comic artists (and don't forget the free champagne and donuts), for me, understanding the bigger picture behind this collection made it so much more special and empowering. As a feminist, the whole concept of supporting other women is a wonderful cause, especially talented female artists who have helped pave the way for other women through their creative & innovative work. Brava to Prada for a beautifully meaningful collection.
ほとんどのパーティーゲストはプラダらしいユニークなコレクション、コミックアーティストの作品の新たな表し方を楽しんでいましたが、そのデザインの背景に潜んでいる現代だからこそ大切な意味を知ってこそ更に楽しめるコレクションだと思います。フェミニストな私にとって、女性が他の女性をサポートするということは本当に大事だと思います。特に、才能ある女性アーティストが作品などを通して、他の女性のために道を造ってきたことはとても素晴らしいことです。今シーズンのような意味のこもったコレクションを世に送り出したプラダ、ブラヴァ!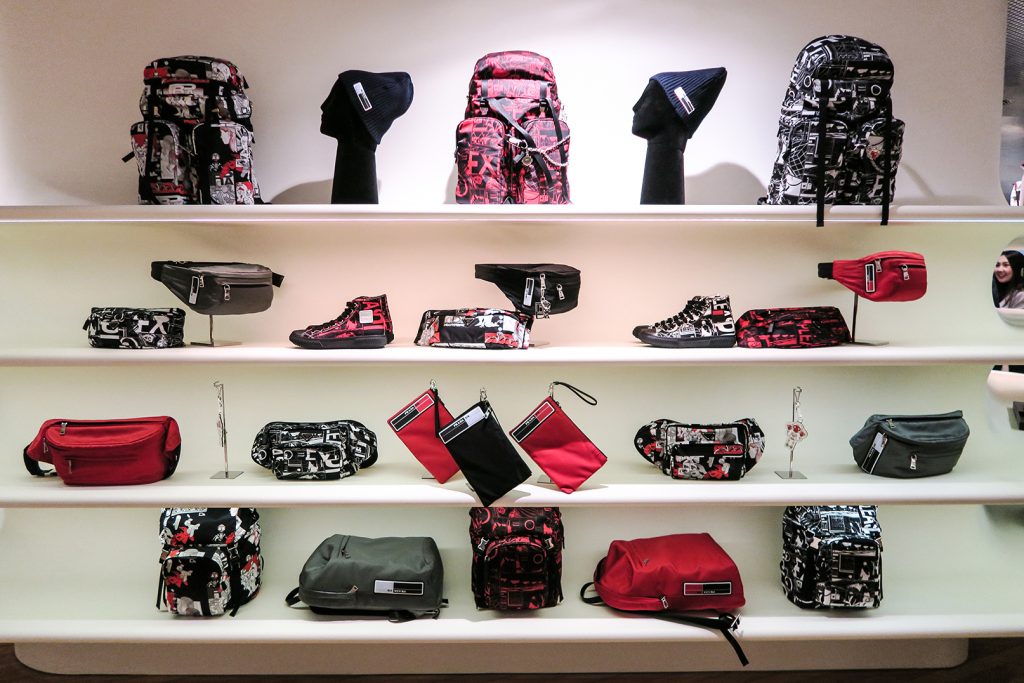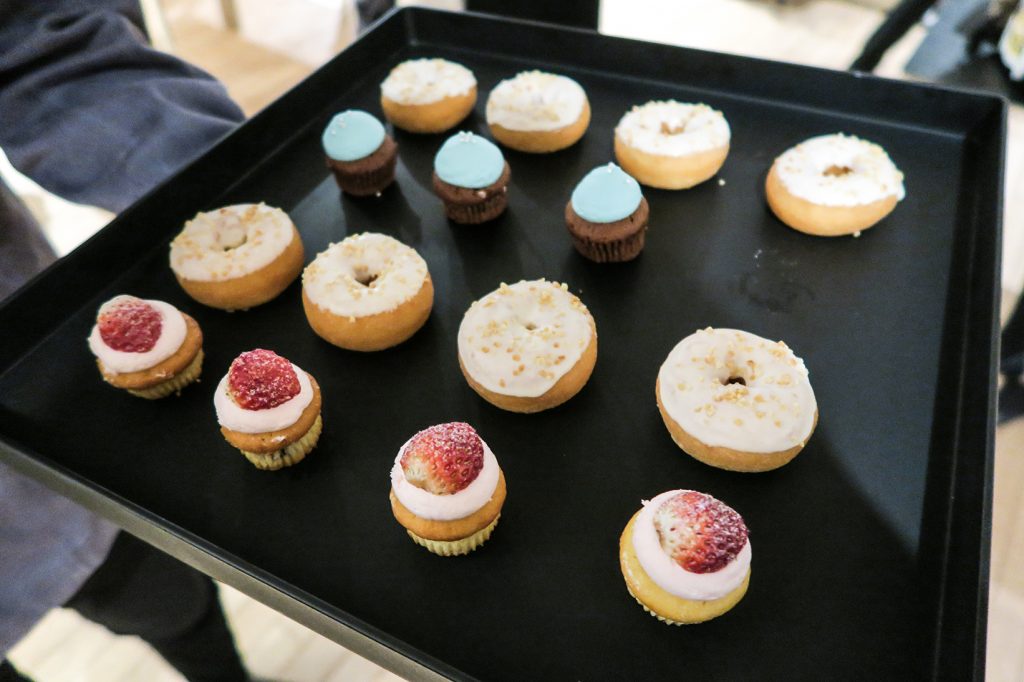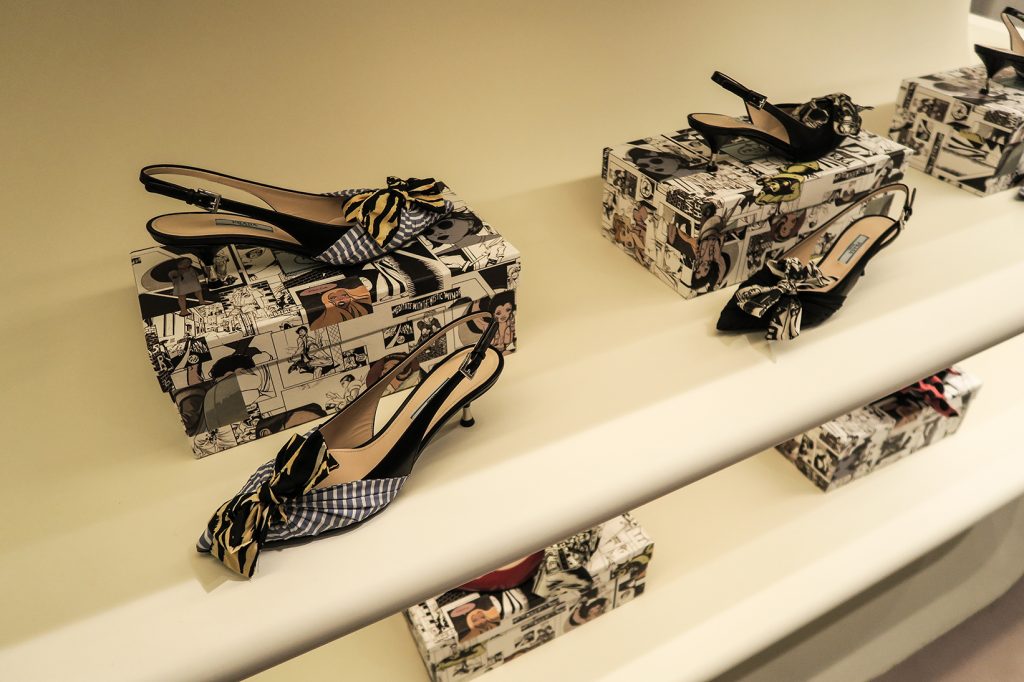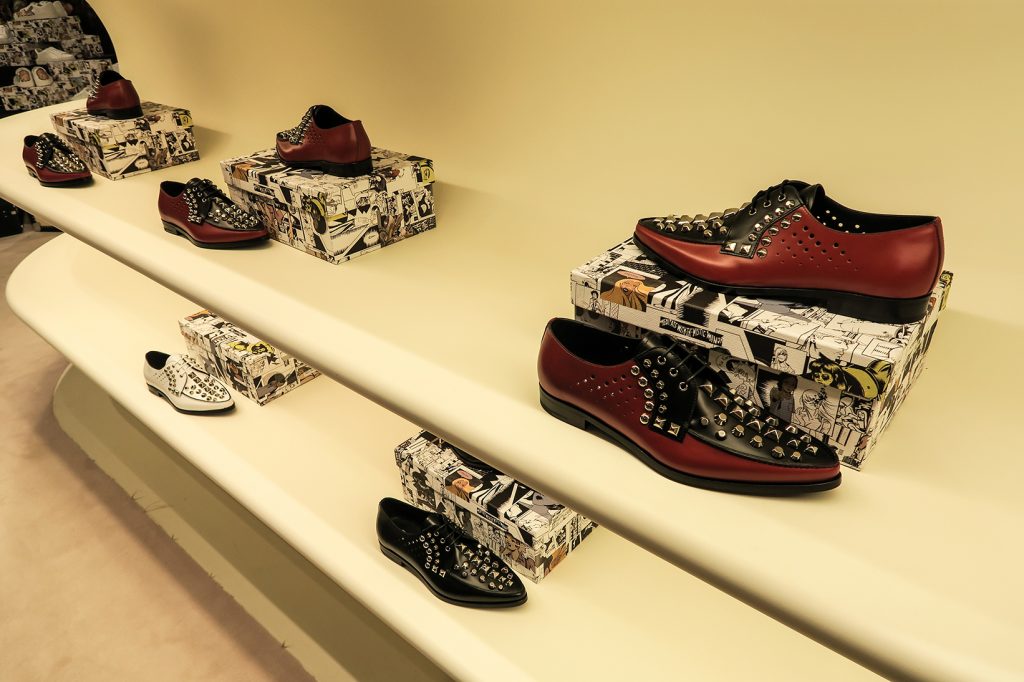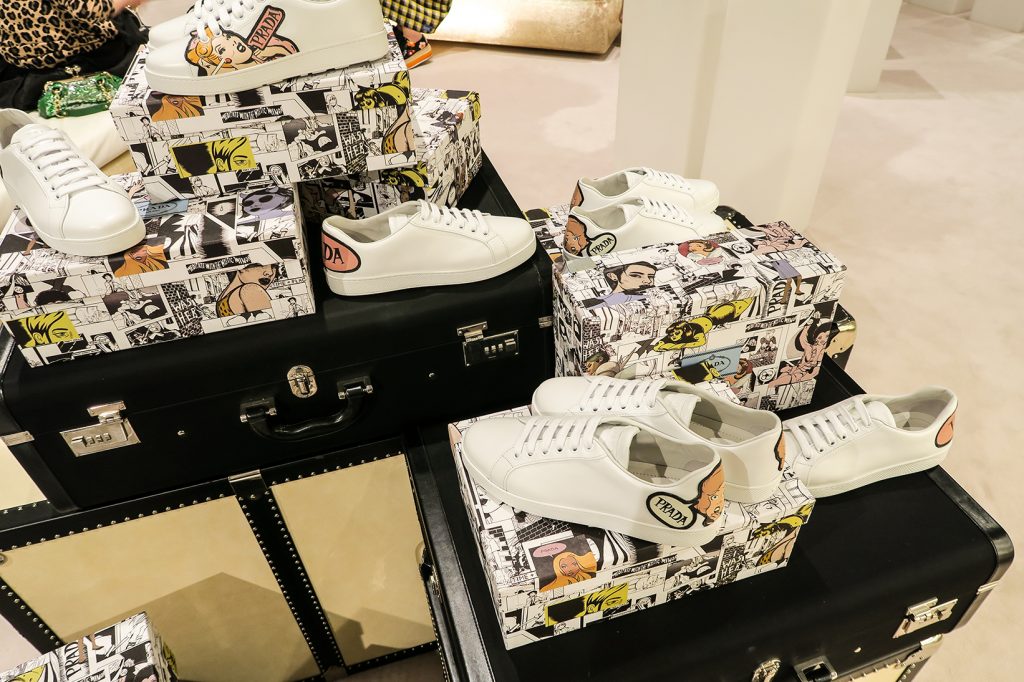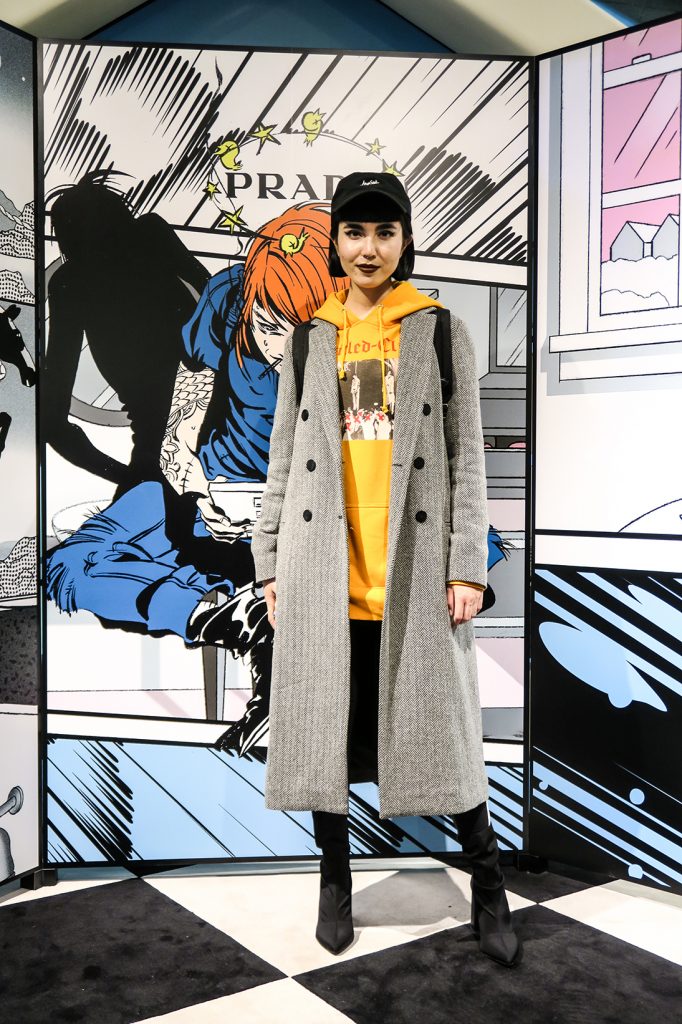 What are you thoughts on the Prada's new collection? Let me know in the comment section!
プラダのSpring/Summer 2018 collectionはいかがでしたか?感想など是非お聞かせください!