Tokyo has officially entered coat season, and everywhere I go, the holiday spirit is in the air. Earlier this week, I went to Tokyo Disneyland and it was so festive with all the Christmas decorates and the huge Christmas tree on Main Street. I always get excited when sweater weather is in full swing, because I love a good, cozy knit with a hot cup of coffee. These photos were taken at the new TRUNK Hotel in Shibuya, a cool hangout spot with plenty of indoor and outdoor seating to just chill with friends or get some work done outside of the office. If you haven't been here yet, I definitely recommend checking it out.
東京はやっと冬らしい寒さに突入し、どこへ行ってもホリデー感満載です。先週もディズニーランドへ遊びに行ったのですが、既にクリスマスツリーやデコレーションが飾ってあり、いつもより華やかでした。そして、ちょうどいい寒さになると、ニット系のお洋服が着れるので、毎年それを楽しみにしています。この写真は渋谷のTRUNK Hotelで撮ったもので、インドアとアウトドアスペースが充実していて、お仕事をするスポットやお茶をするスペースにもぴったりです。まだ行ったことのない方は、今度是非行ってみて下さい。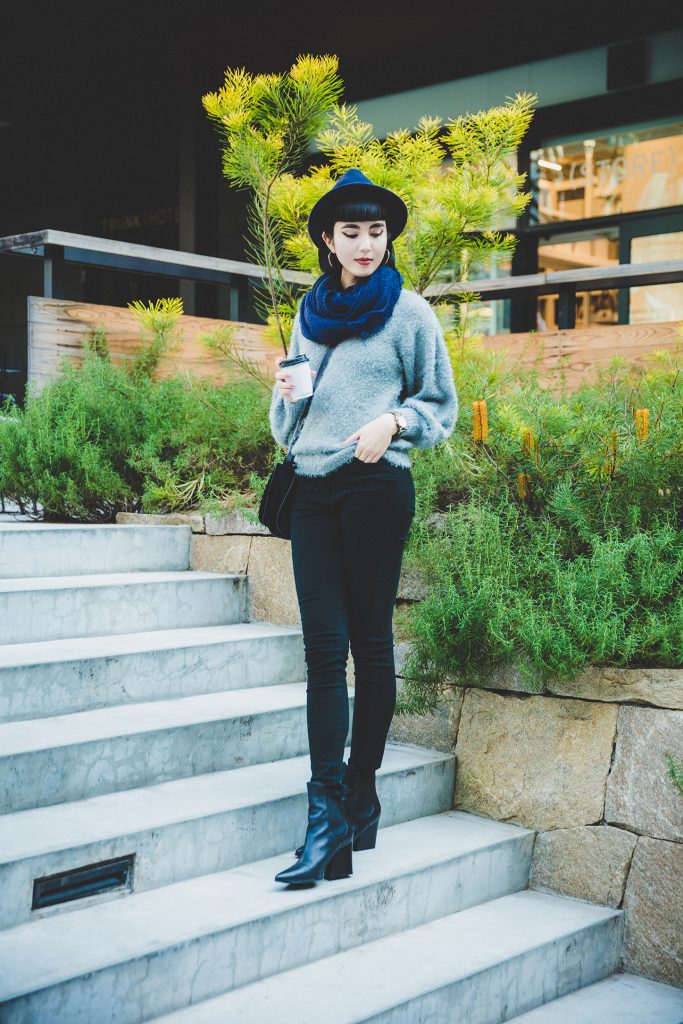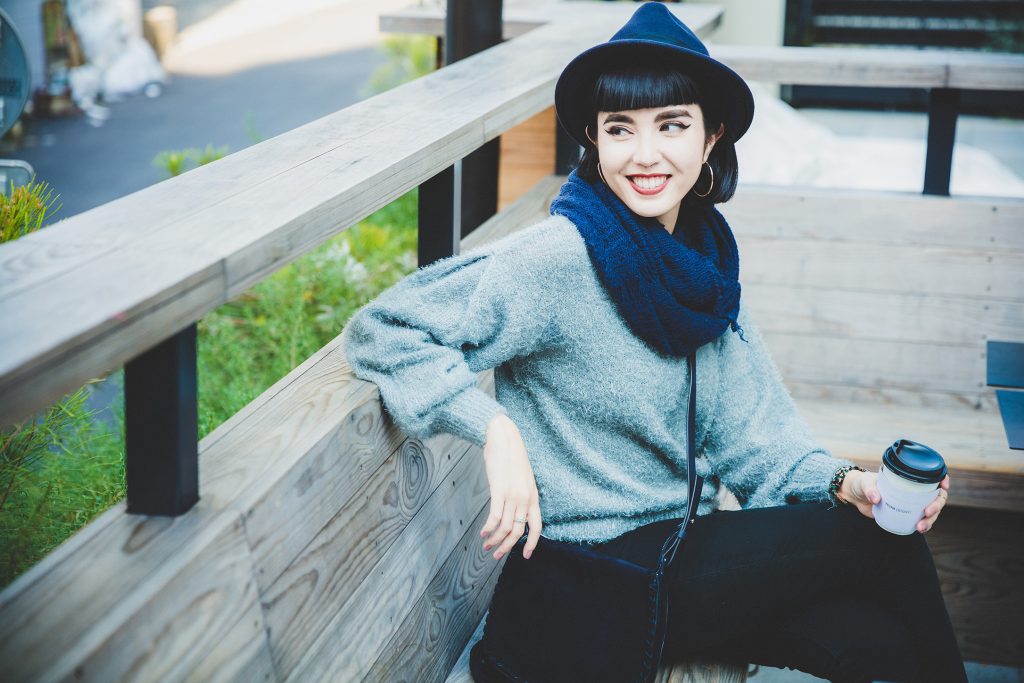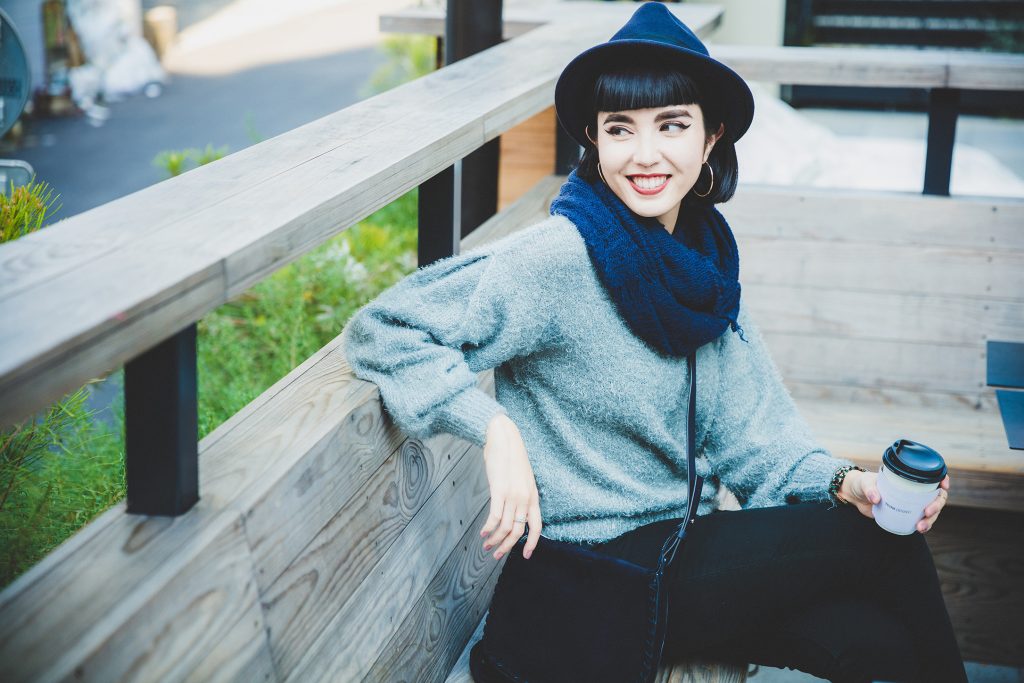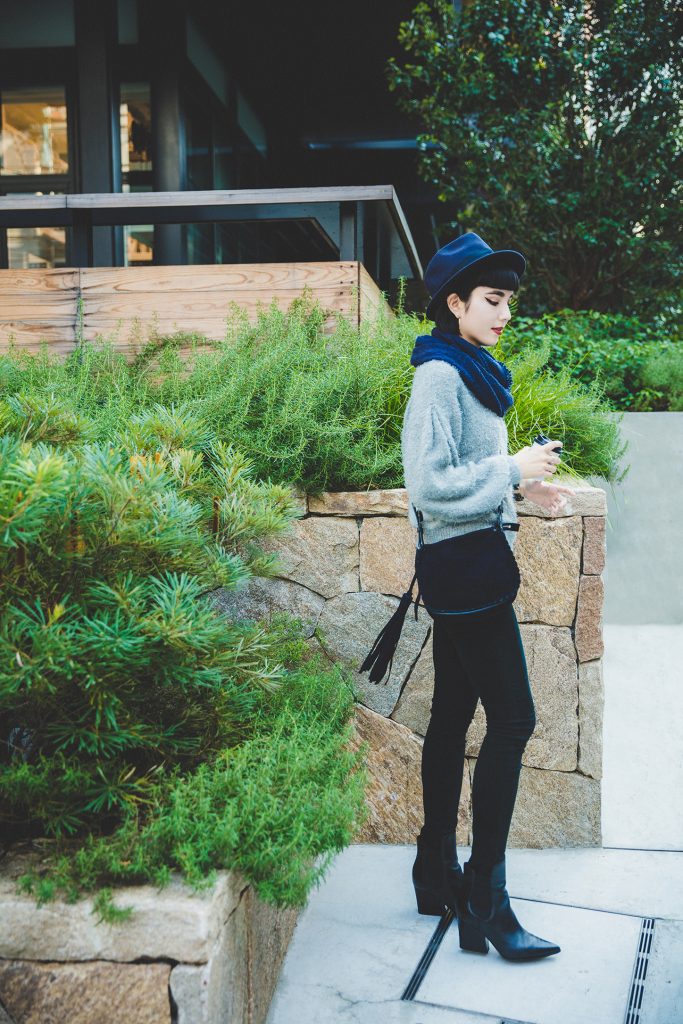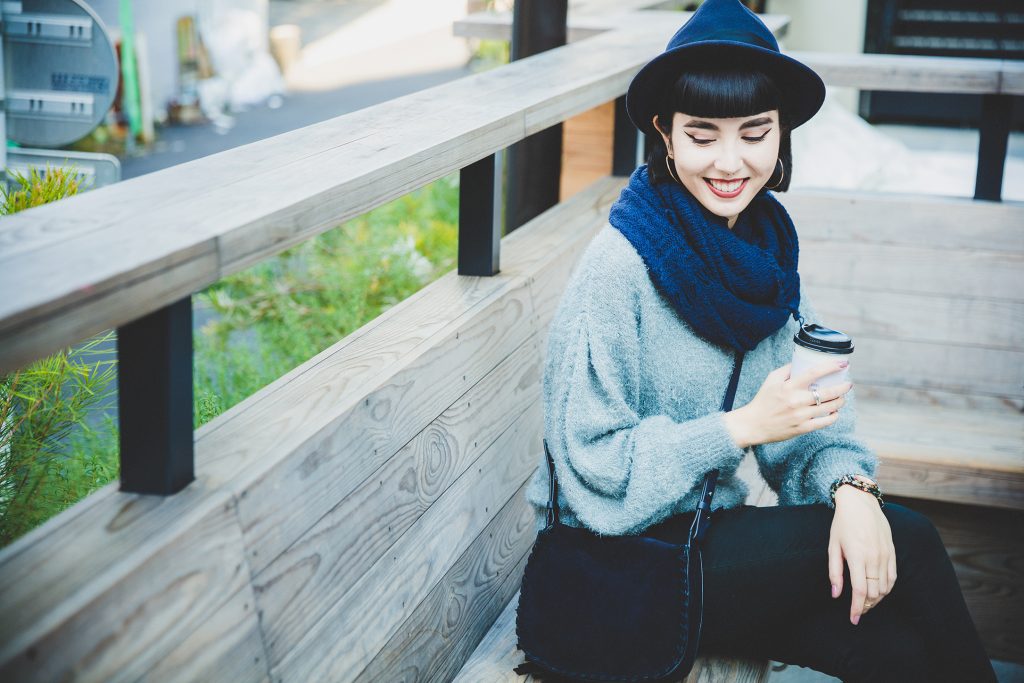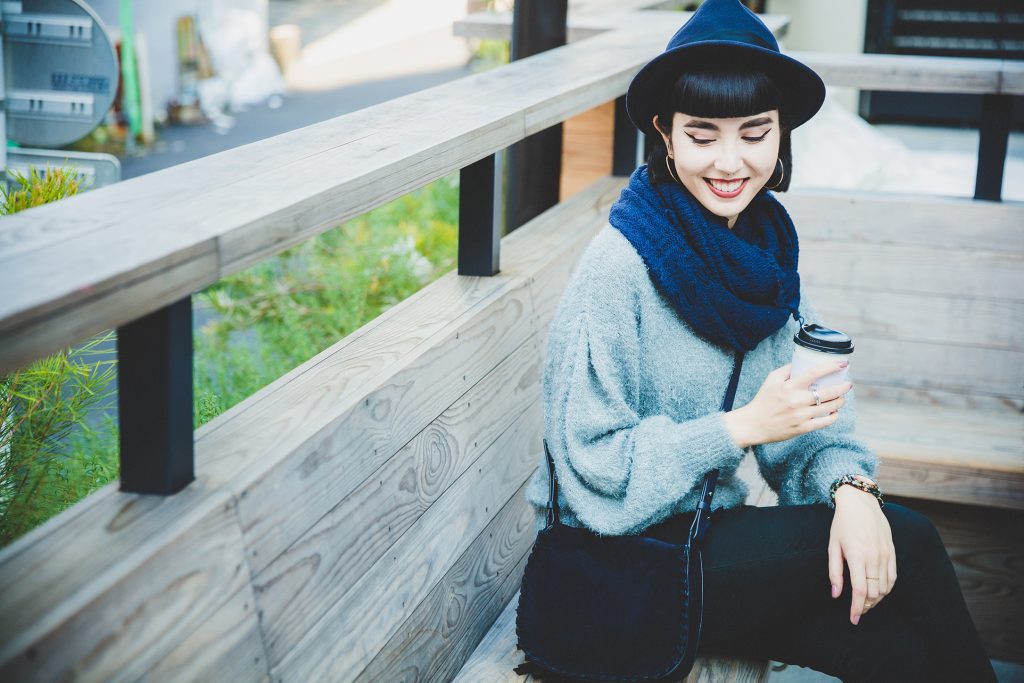 For this post, I decided to switch things up and write up a post that will hopefully give you a better understanding of who I am. I love reading these kinds of posts on other blogs so I thought I'd try the same formula. Anyways, here are 10 things you (probably) don't know about me, and if you already do, kudos to you!
今回は自分のことを皆さんにもっと知ってもらうために、サマンサ麻里子について知らなかったかもしれないことトップ10を紹介したいと思います。なので、let's start!
I'm the oldest in my family. 実は長女なんです!I have 2 younger brothers, 3 years and 8 years apart respectively.
I'm half-Japanese, half-Caucasian. 日本人とアメリカ人のハーフです。Even though my dad used to say, "You are not half anything, you're a whole person," I still consider myself as being half-Japanese & half-Caucasian since my mom is Japanese and my dad is an American of Anglo-Saxon descent. It's just easier that way.
I used to go to school 6 1/2 days a week until I was 12. 12歳まで学校は週6日半通ってました。If you consider Sunday school "school," that is. Apart from going to school Monday-Friday, I attended Japanese language school every Saturday.
I have a Bachelor's degree in piano performance from UCLA. カリフォルニア大学ロサンゼルス校でピアノ科を専攻し、文学士号を取得してます。Yes, I used to play my Beethoven Sonatas and Chopin Etudes, but Scriabin was my favorite.
I have a birthmark on my right arm that looks like a burn. 右腕に、火傷と間違われる赤ちゃん痣を持っています。So many people who see it for the first time immediately assume it's a burn, but it's a birthmark called a "port wine stain." Apparently a doctor told my mom that it would disappear when I turned 5 but I'm twenty-something now and it's still there, bright red as ever.

I have the biggest sweet tooth. 甘いものには目がないです。Every single attempt to eliminate sweets completely from my diet has been futile.
I love reading. 読書が大好きです。More than I love watching movies. If I could afford it, I would stay at home and read all day. But if I had to choose a favorite movie, I would choose Pride and Prejudice (2004) hands down. I've watched it too many times to count.
If you ask what my favorite color is, I will automatically say pink. 好きな色は何?と聞かれたら、多分ピンクと答えます。I very rarely even wear the color, but it is definitely a mood-boosting color and makes me happy.
I have very few dislikes in terms of food. 好き嫌いはほとんどないです。I pretty much live for good food and I enjoy trying new dishes and cuisines.
I was not always a "fashionista," and I didn't always care about how I presented myself. ずっとお洒落してたわけではなく、再従姉妹に初めて眉毛を整えてもらった以来、お洒落人生が大きく変わりました。This all changed when my mom's cousin, whom I look up to as my older sister, told me to lie my head down on her lap as she plucked my then-bushy eyebrows to perfection. I was 13 years old at the time. From that day forward, I started wearing makeup, put in more thought and consideration in how I dressed, and of course, continued to maintain my eyebrows. She literally changed my life.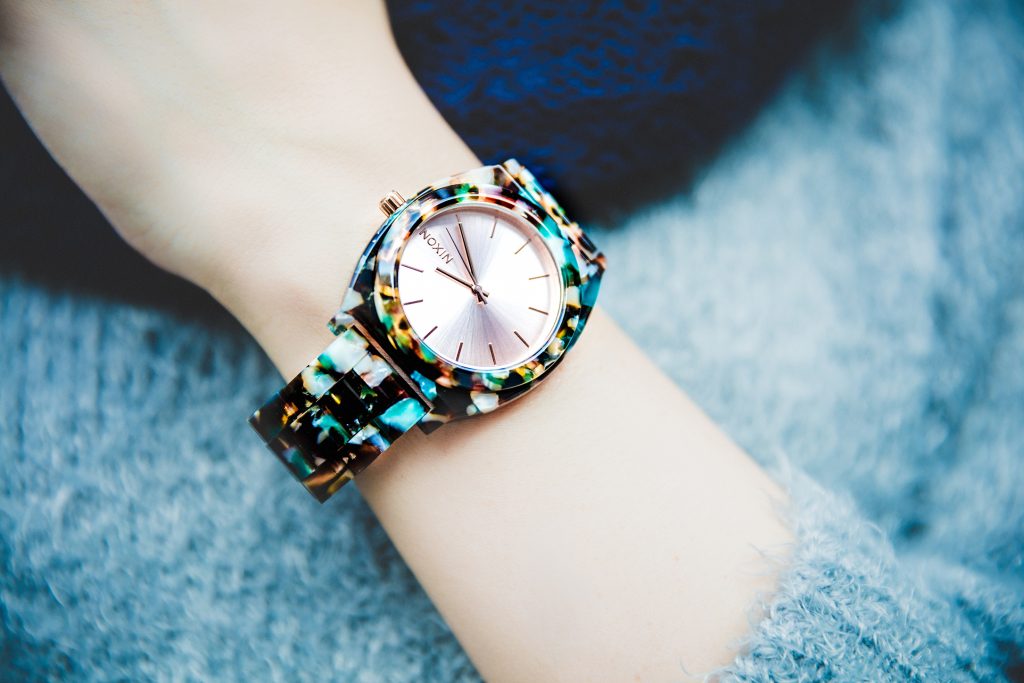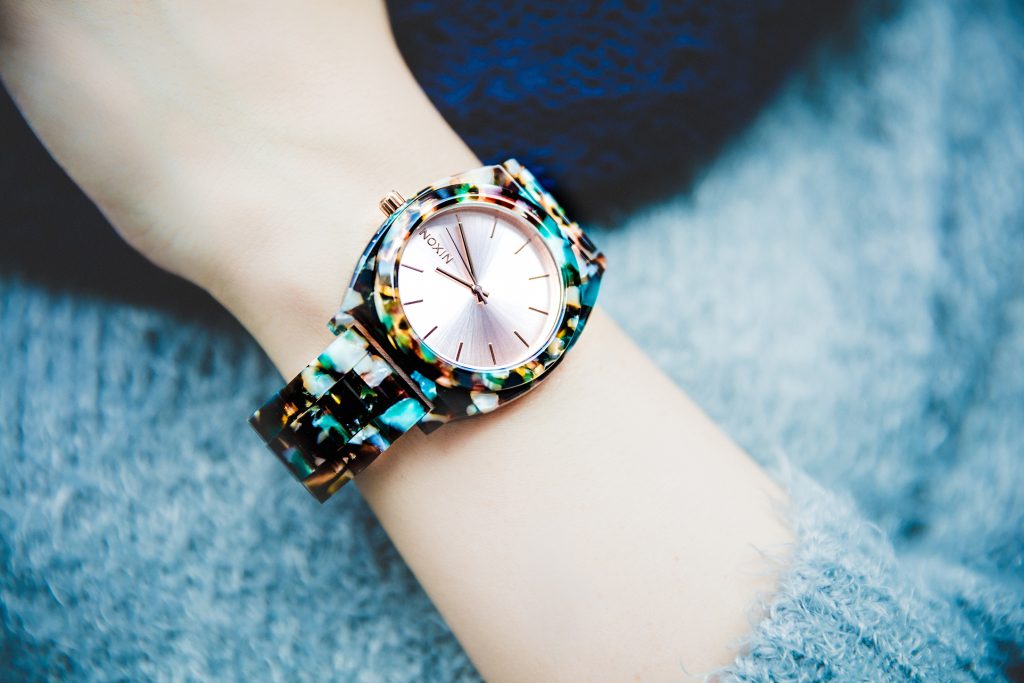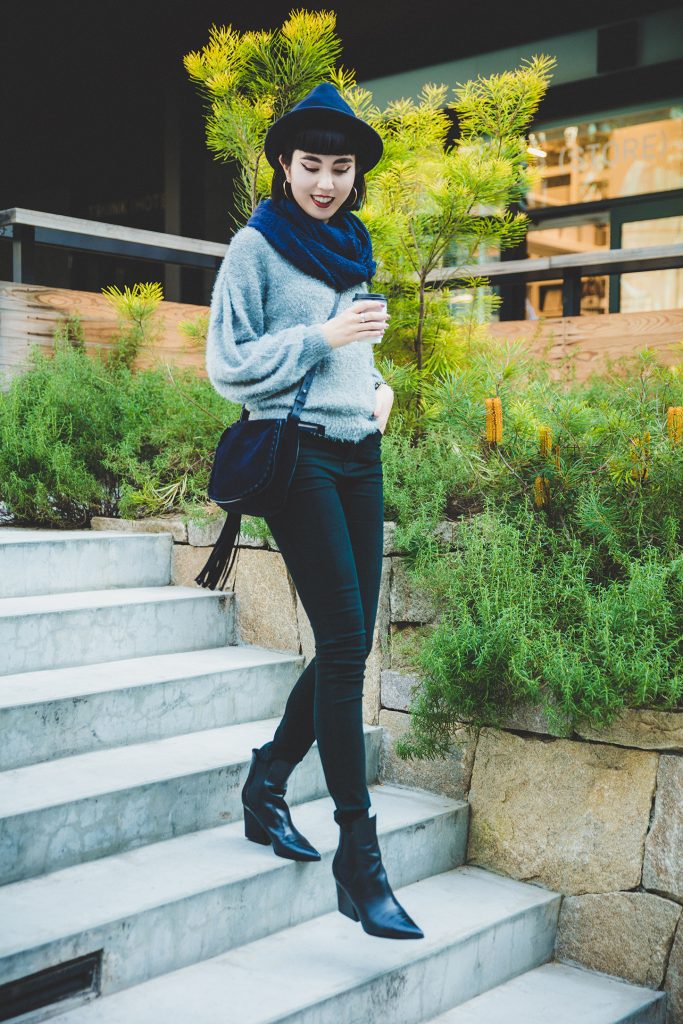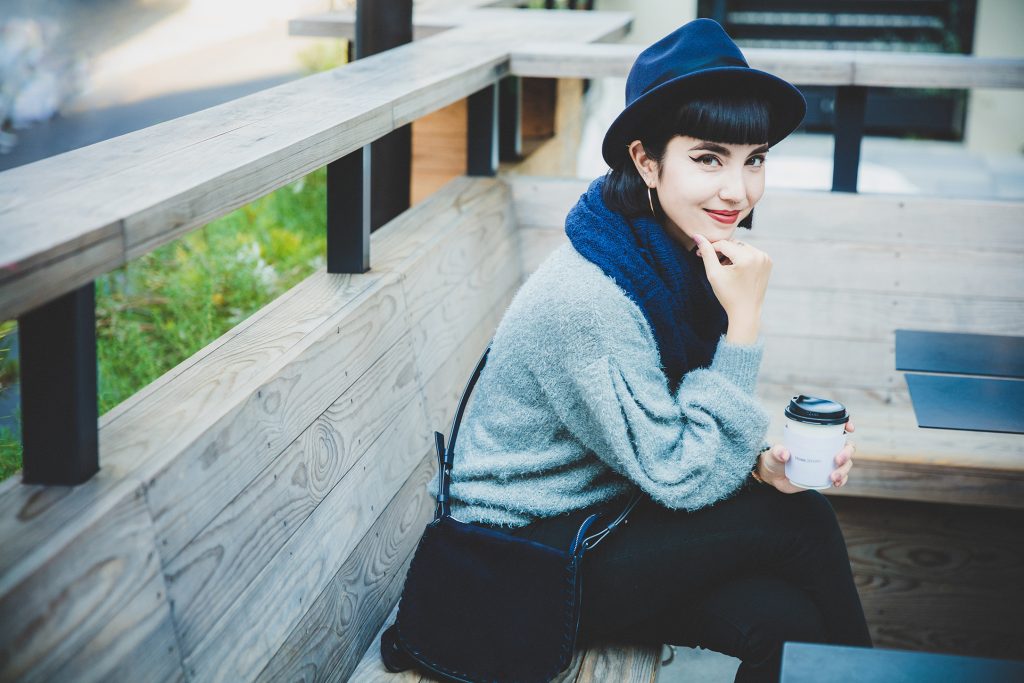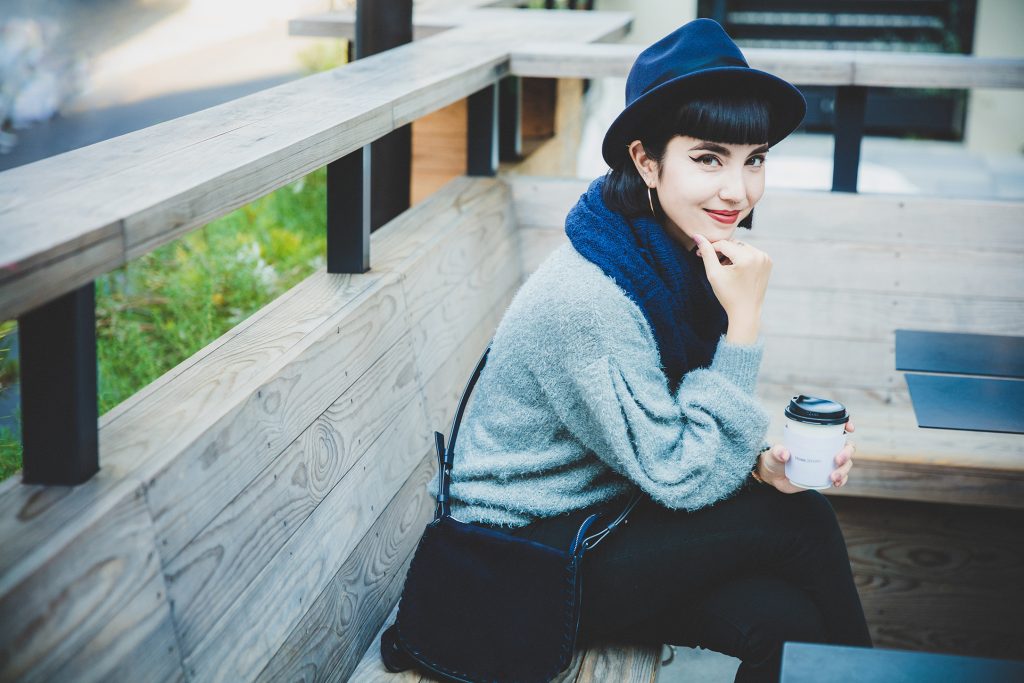 So, did you learn any new facts about me after reading this post? Hope you enjoyed it!
さて、私について知らなかったことはありましたか?楽しんで読んでいただけたら嬉しいです!
GU sweater, Uniqlo hat, Paula Bianco scarf, All Saints crossbody, Urban Outfitters jeans, Kendall + Kylie boots (via Shopbop), Nixon watch
All photos by Fu Sheng Wang