Visiting the Grand Palace in Bangkok was probably the highlight of my trip in Thailand. It was truly a surreal experience walking through the palace grounds in all its splendor.
タイのメディアツアーの中で最も楽しみにしていたのがバンコクの王宮での訪問でした。こんなに立派な王宮を訪れるのは人生で初めてで、その品のある輝きには圧倒されました。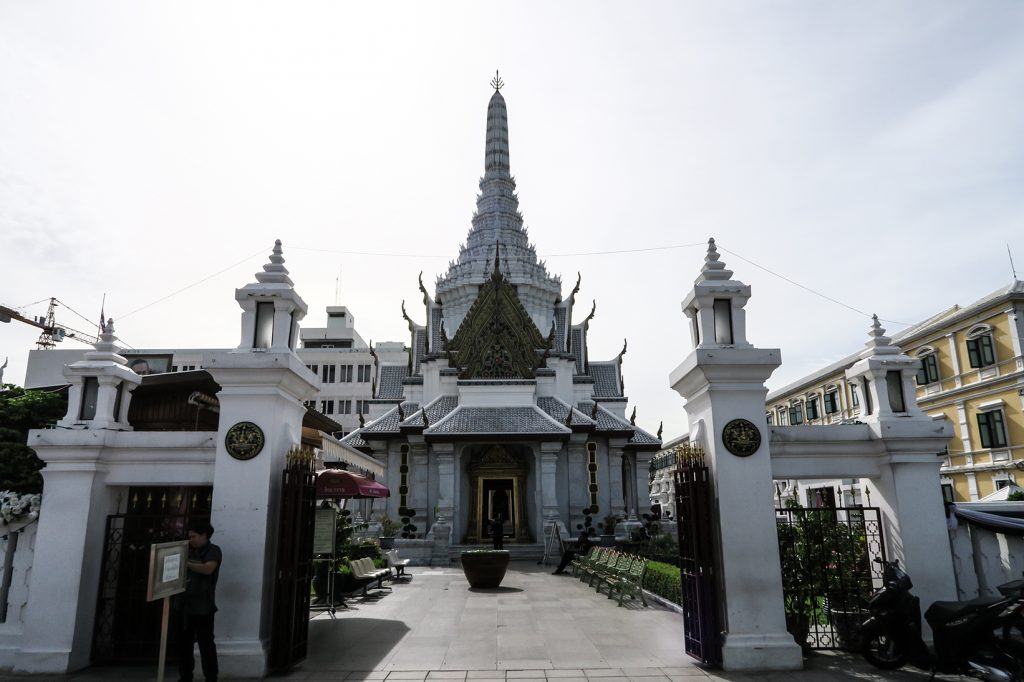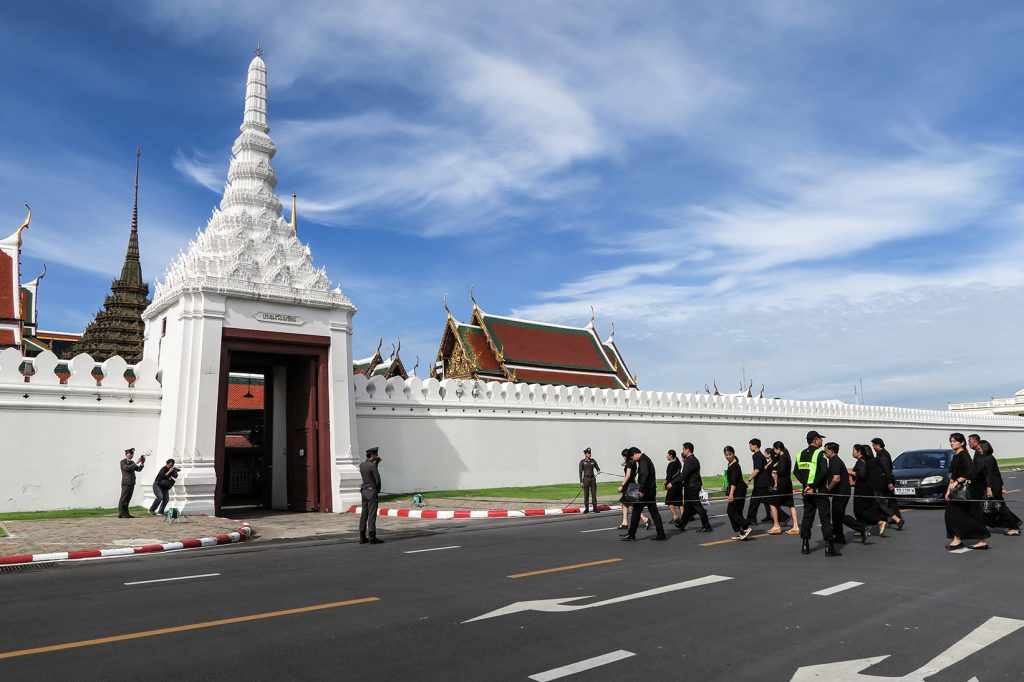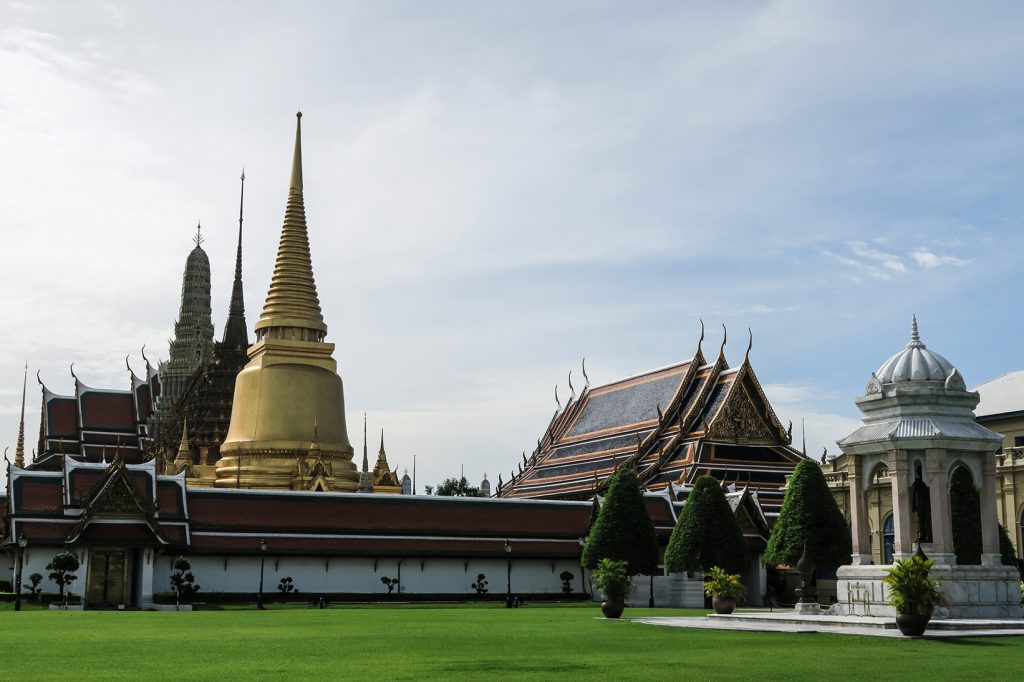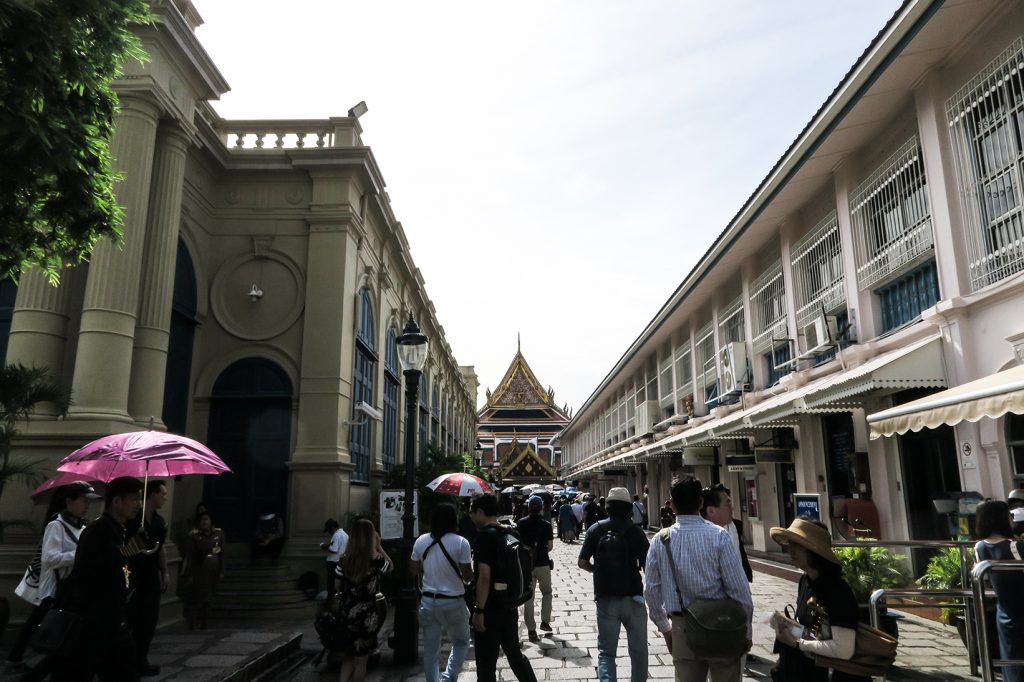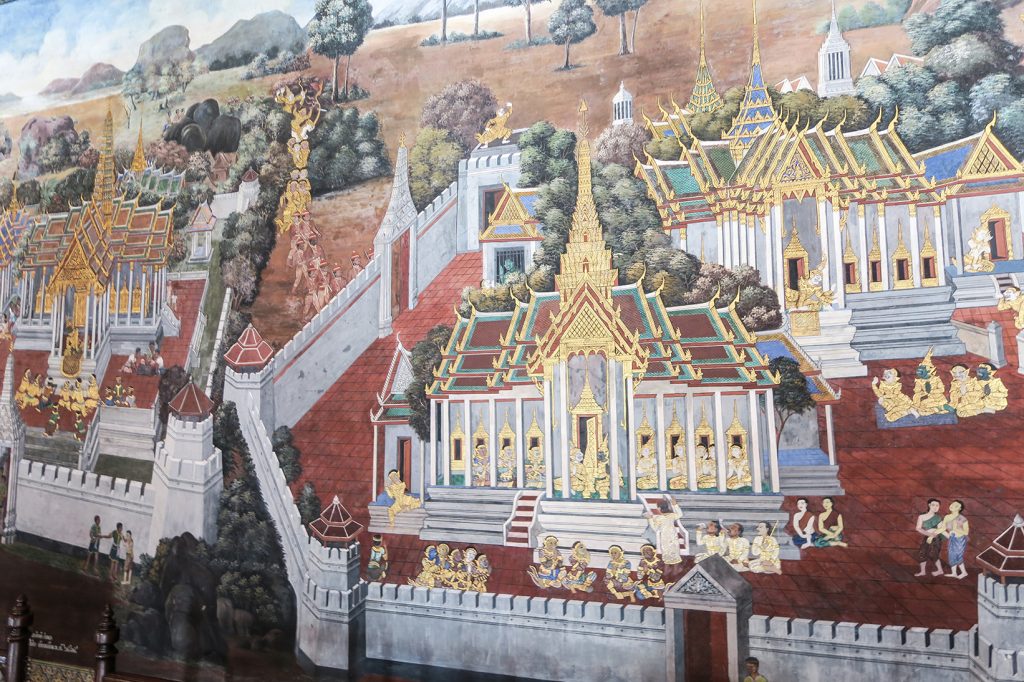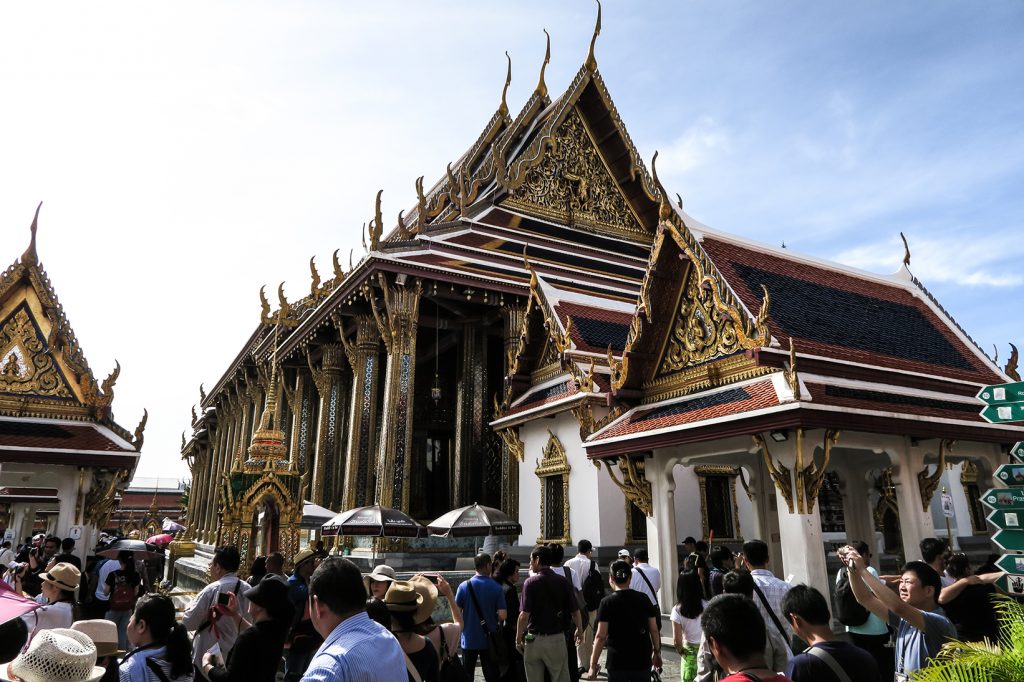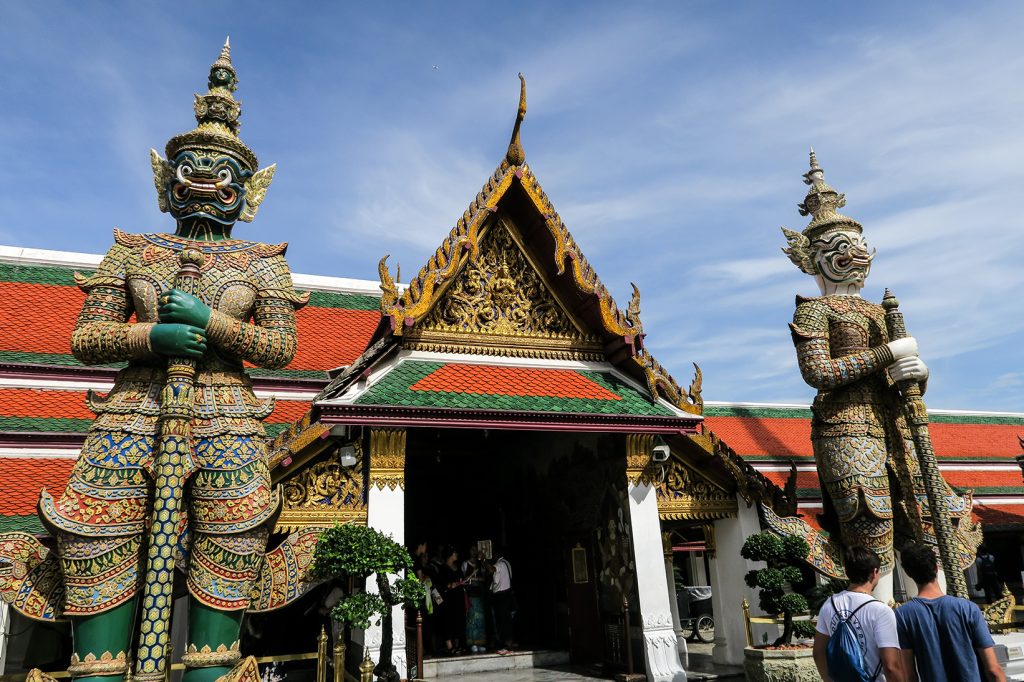 One of the first things I noticed before entering the palace was the amount of people dressed in black from head to toe, waiting for their turn to enter the palace to say their final farewells to their beloved King Bhumibol Adulyadej. Remember, temperatures are always in the highs along with the intense humidity – it goes to show that the people of Thailand had, and still have, immense respect for their late king.
一番最初に印象に残ったのが、半年以上経った今でも亡き国王ラーマ9世に最後のお別れを告げるために非常な暑さの中、全身真っ黒を覆って大行列を順番に待つ人々。ツアーガイドさんも、これは毎日のことで普通なんだよ、と説明してくれました。タイの国王は本当に愛されていたんだな、今でも愛されているんだなと感心しました。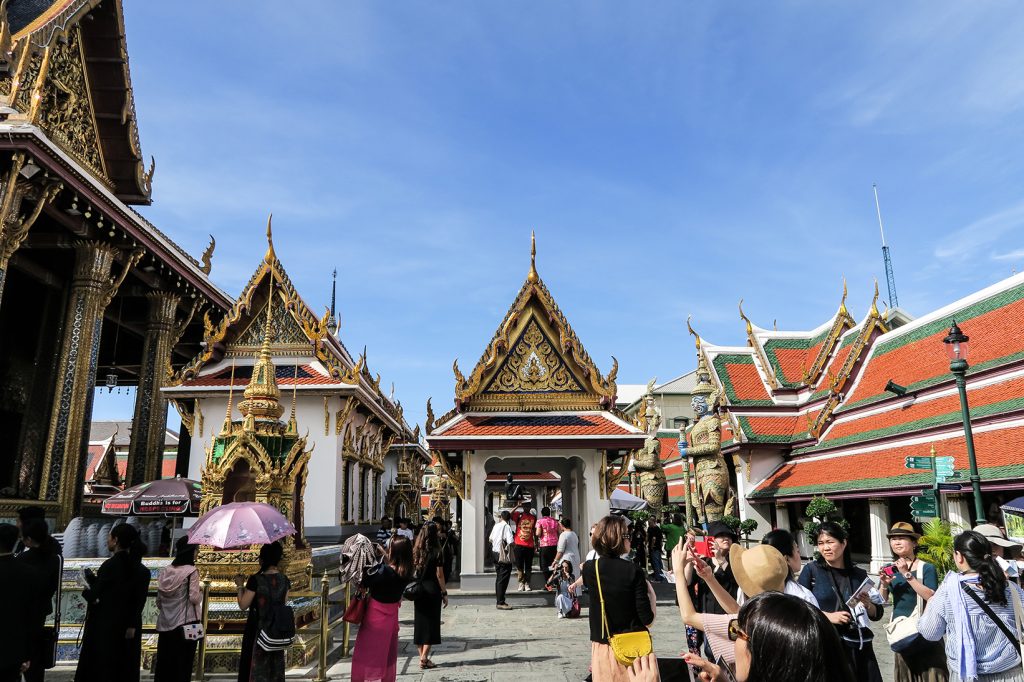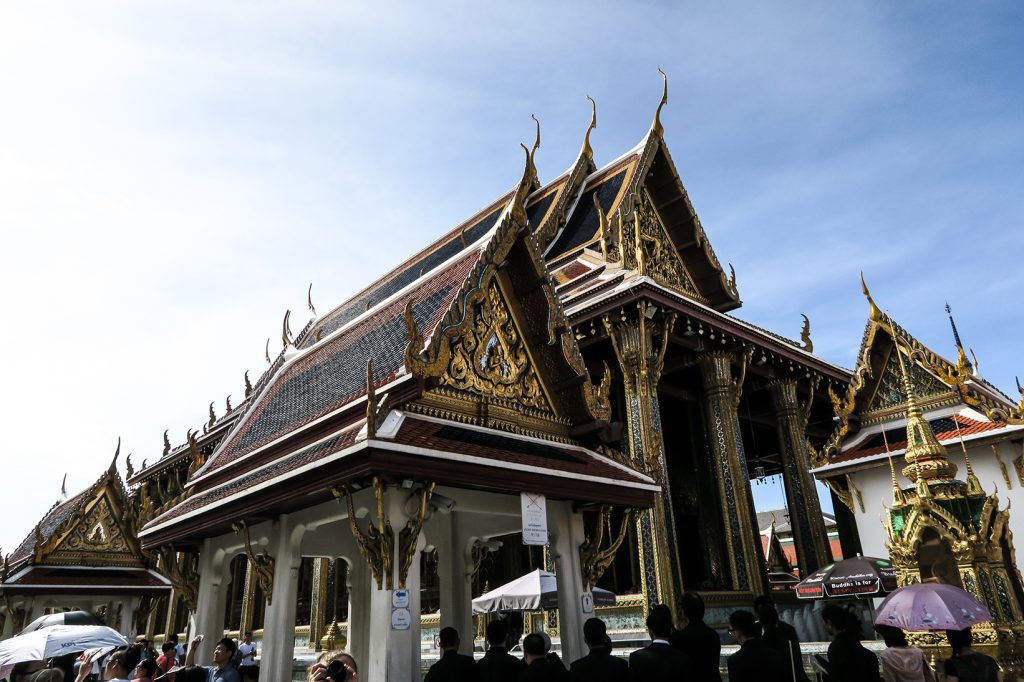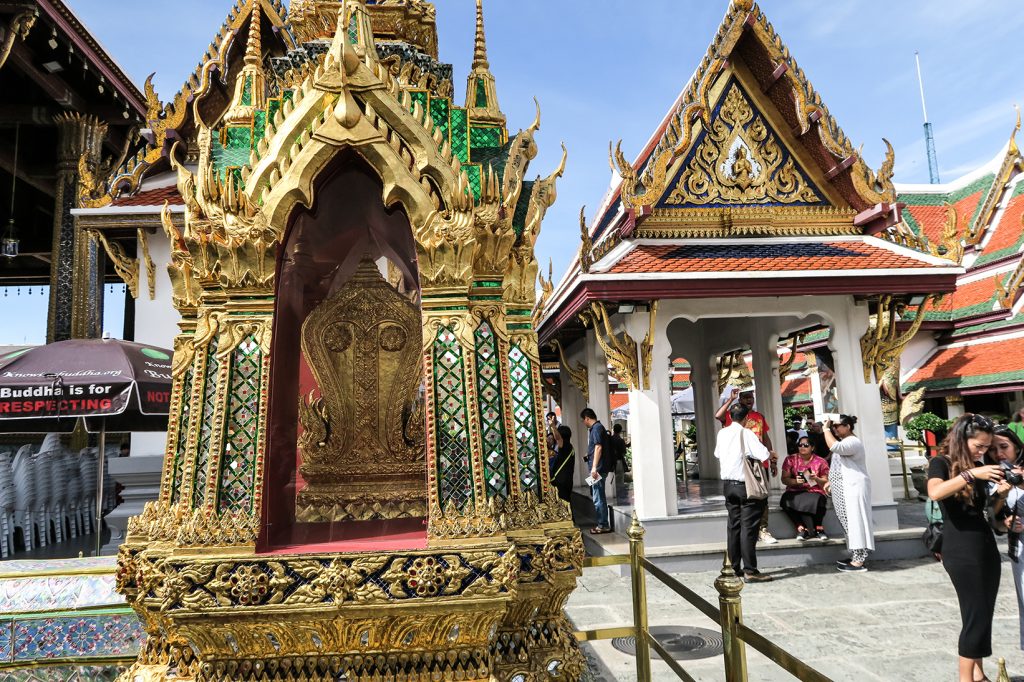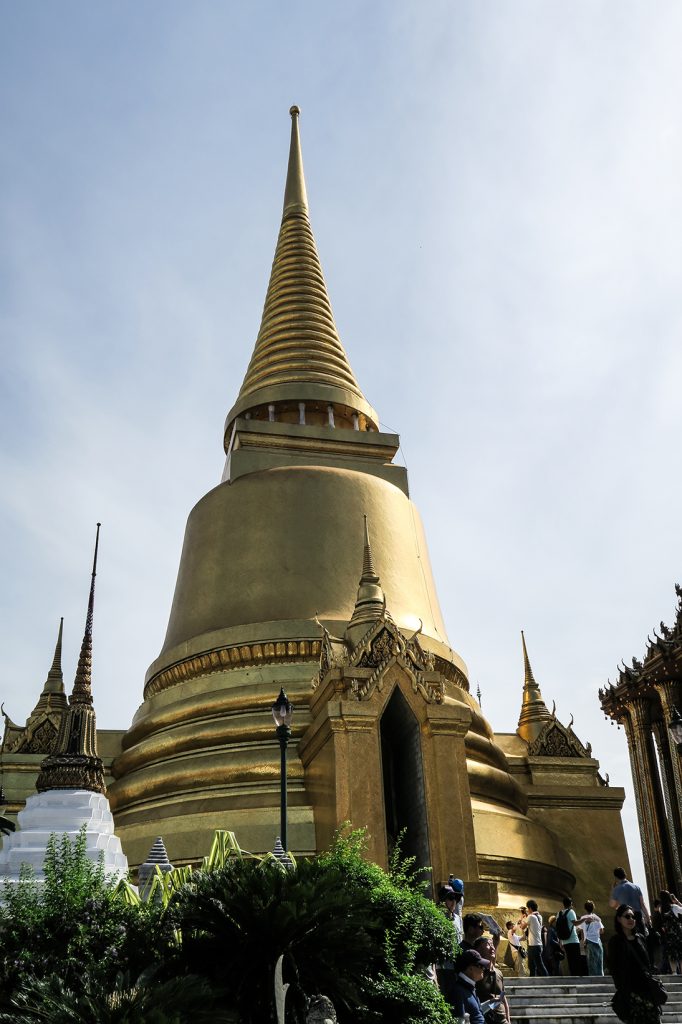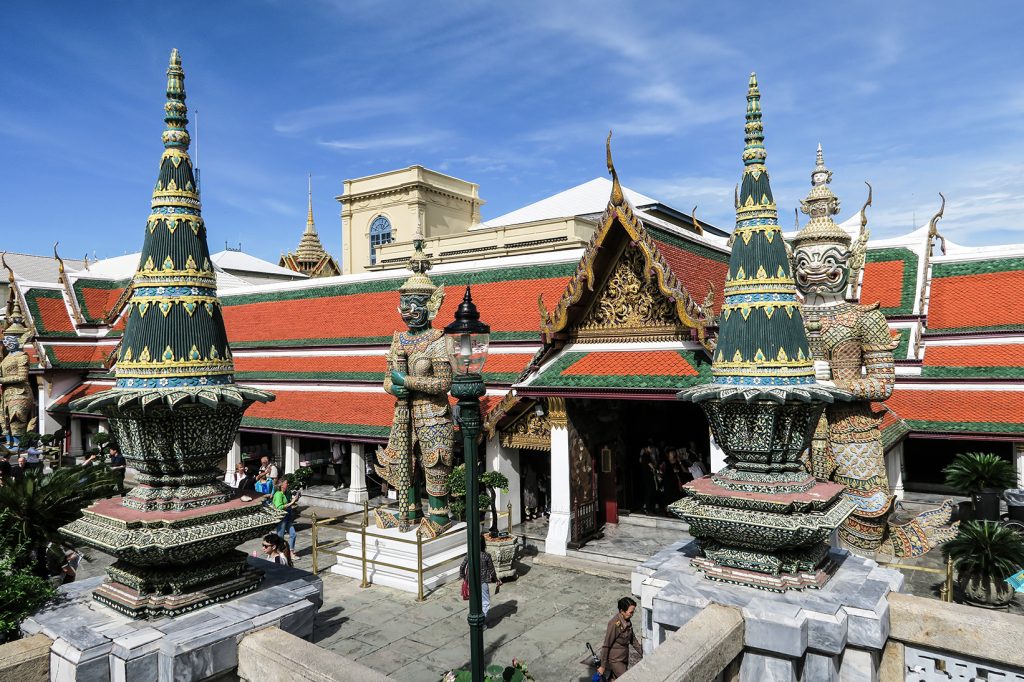 The architecture and design of the Grand Palace was nothing like I've ever seen before. Although there are castles in Japan, the style of architecture is of course completely different, and I also grew up in a country where palaces and castles were pretty much non-existent (born & raised in the USA). It was like stepping inside the set of a movie – the gold of the structures shimmered and sparkled as they reflected in the blazing sunlight, and every single pillar, door, wall and rooftop was a work of art.
王宮敷地内の建物の構成とデザインは、今までに見たことのないようなものばかりでした。日本にもお城はありますが、もちろんスタイルがまったく違うし、私は生まれ育ったアメリカにはお城や王宮などはほぼ存在しないです。映画のセットに入るような感覚で、暑さに耐えながらもわくわくしていました。太陽の光に反射してキラキラ光る柱や壁、扉に屋根が本当に美しかったです。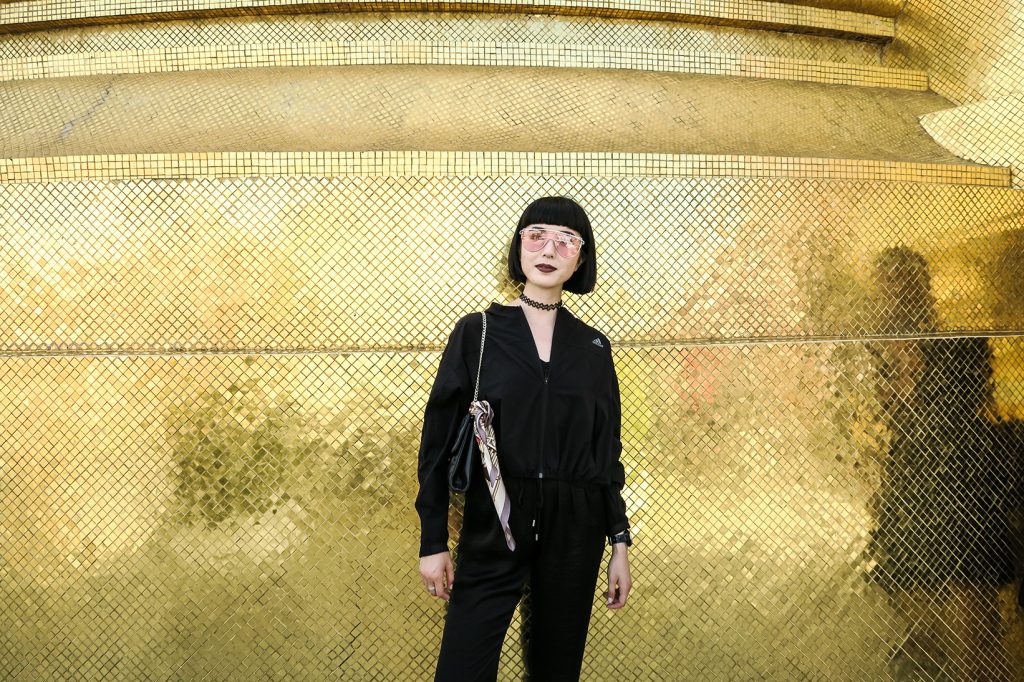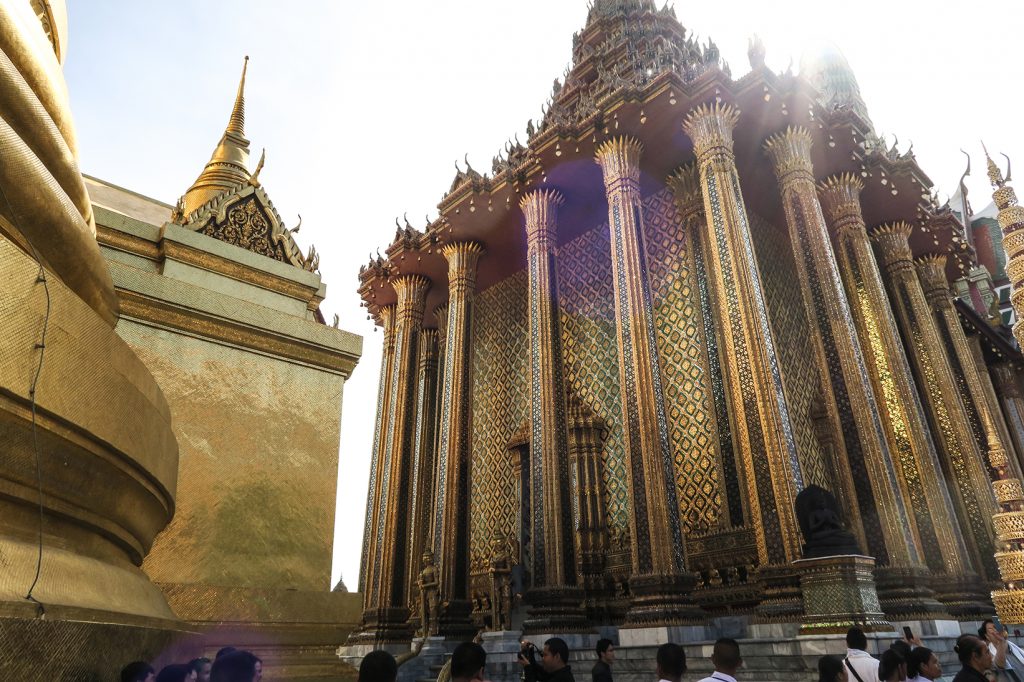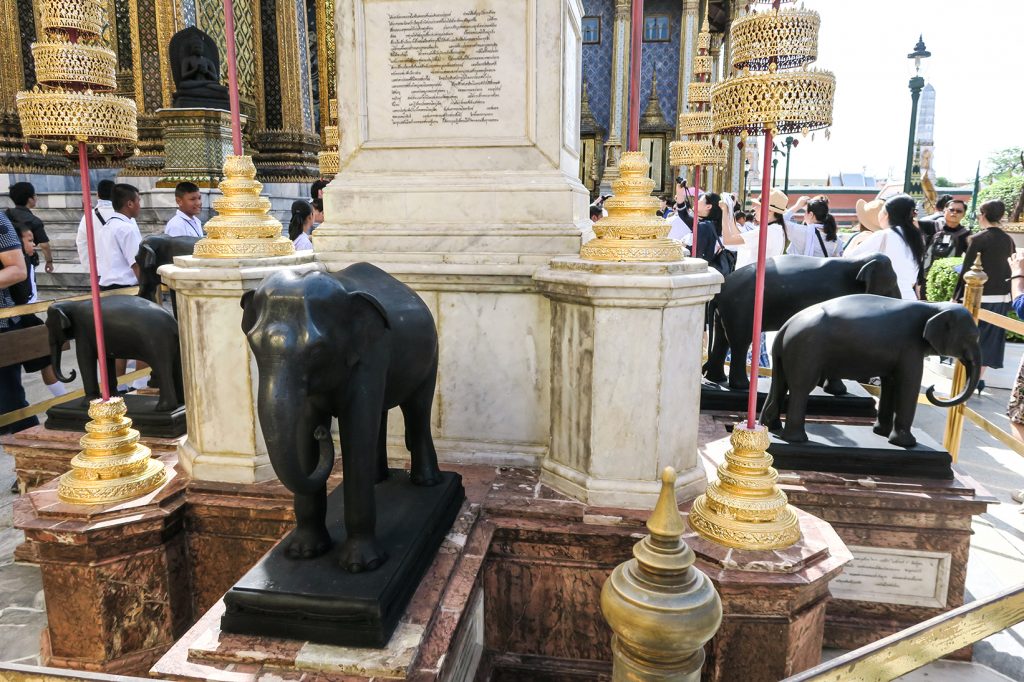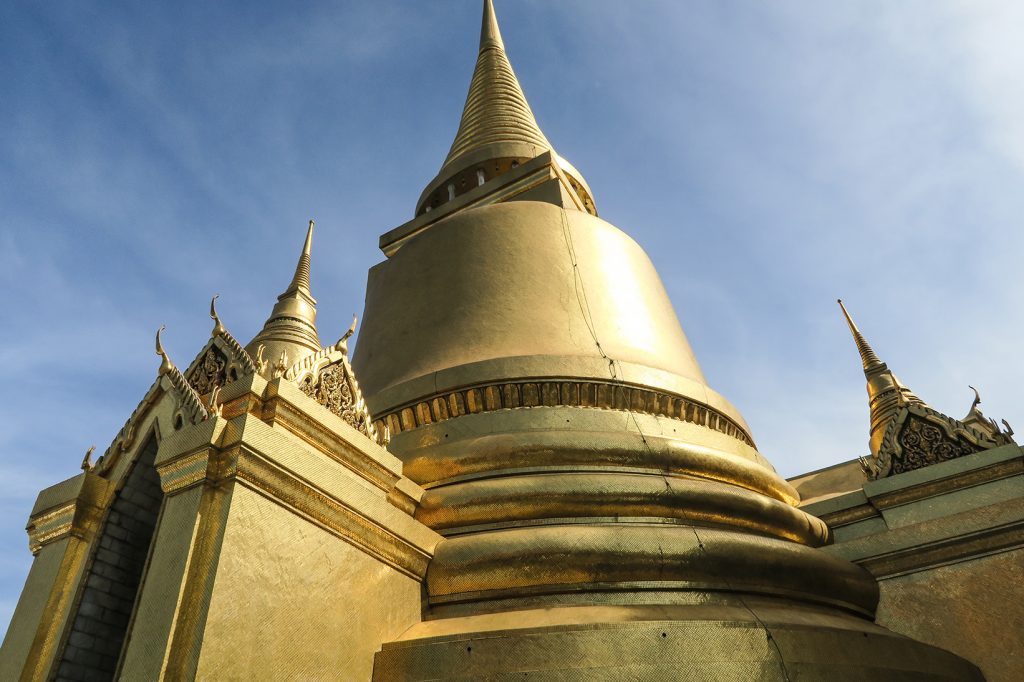 The chapel housing the Emerald Buddha was one of the few areas that restricted photography, but it allowed guests to pay their respects to the late king. Before entering the hall, guests were asked to take off their shoes as a form of respect, and to sprinkle holy water on their heads.
エメラルド寺院の室内は写真を撮ることが禁止されていたので、残念ながら写真は撮れませんでしたが、観光客でも自由に入ることができます。入る前にくつを脱ぎ、聖なる水を頭に振りかけます。私は亡き国王に敬意を払うため、お祈りをしました。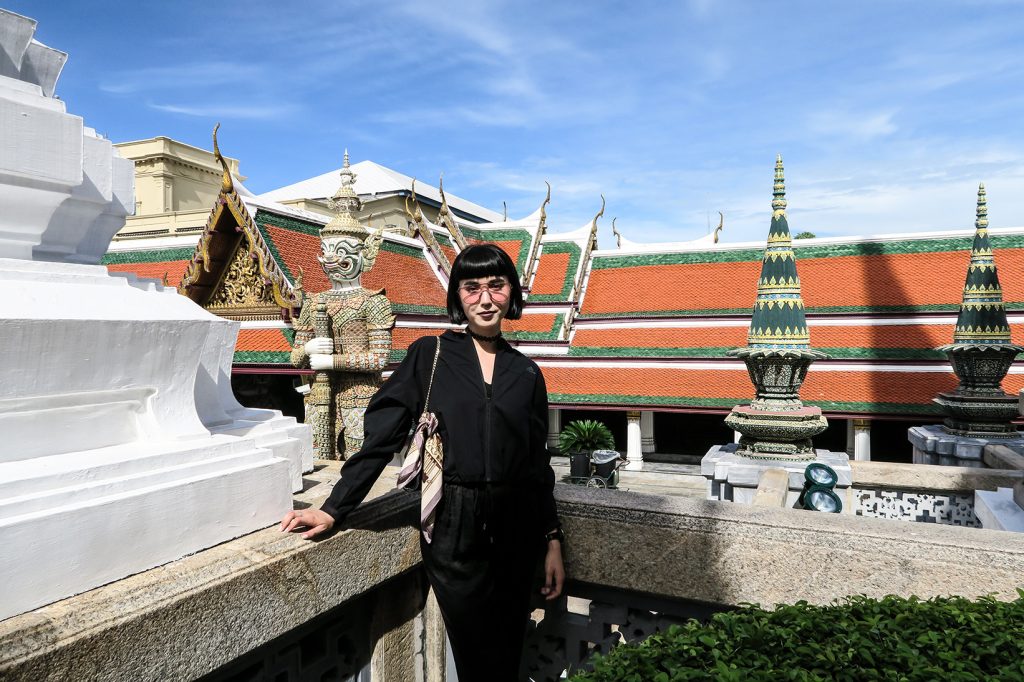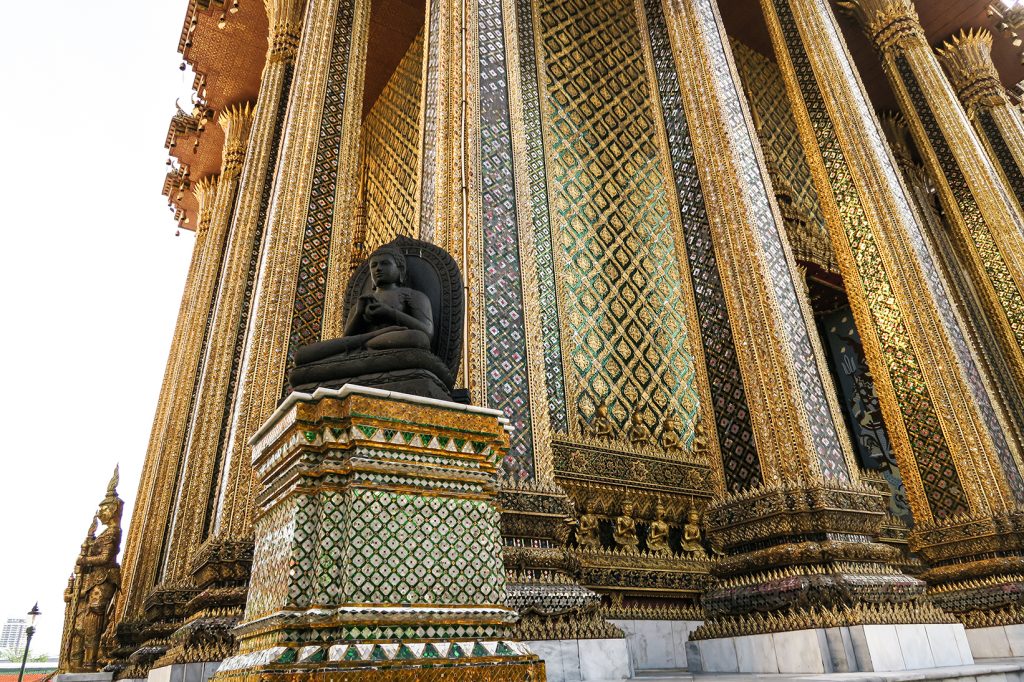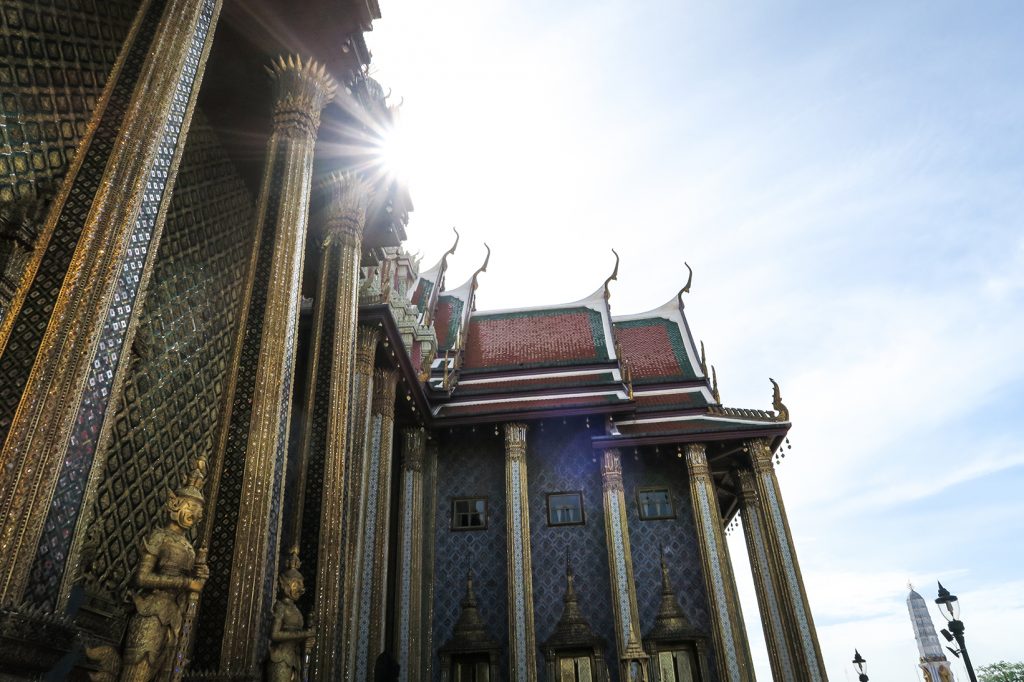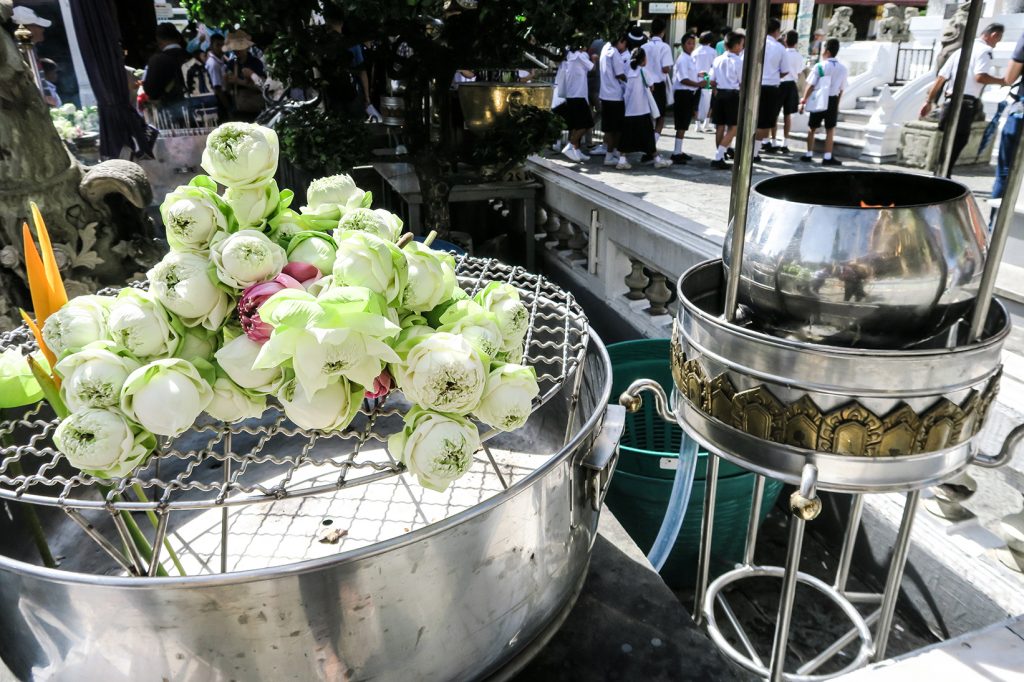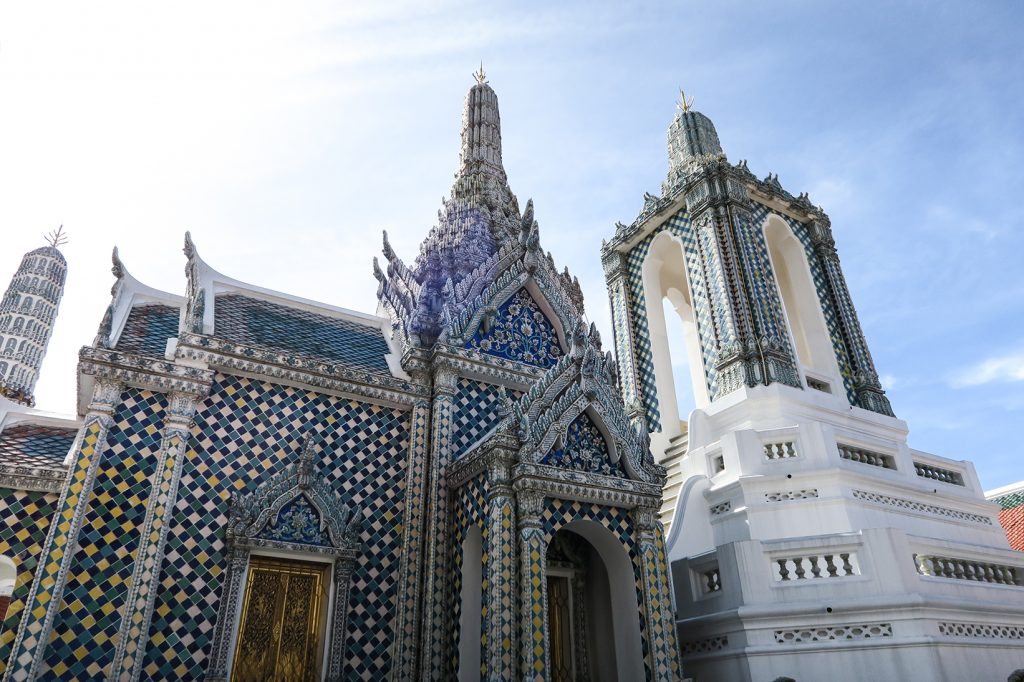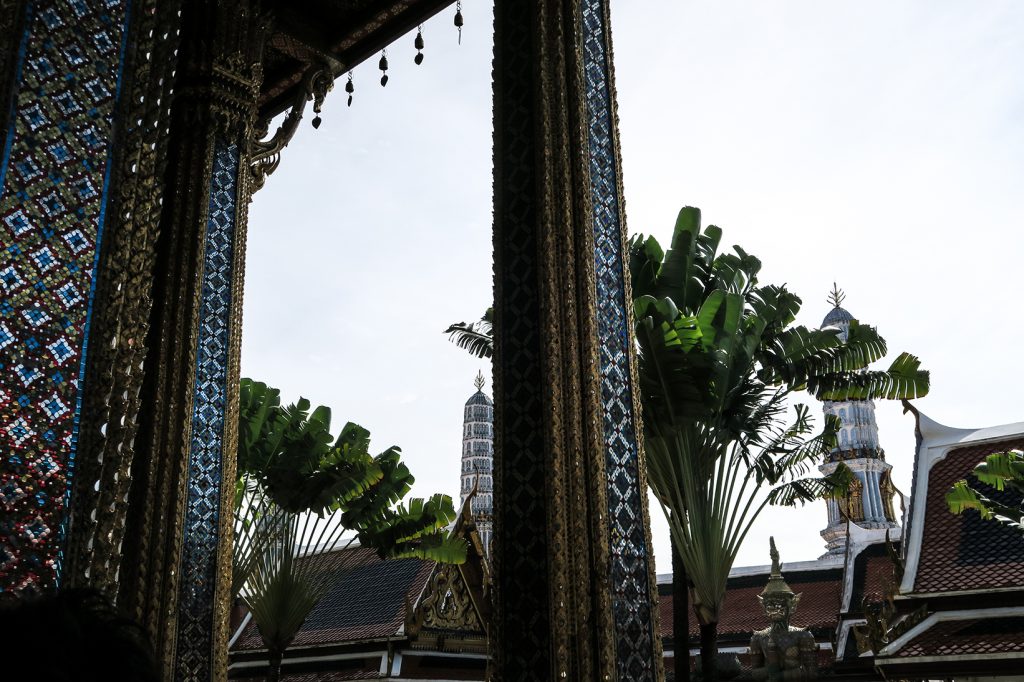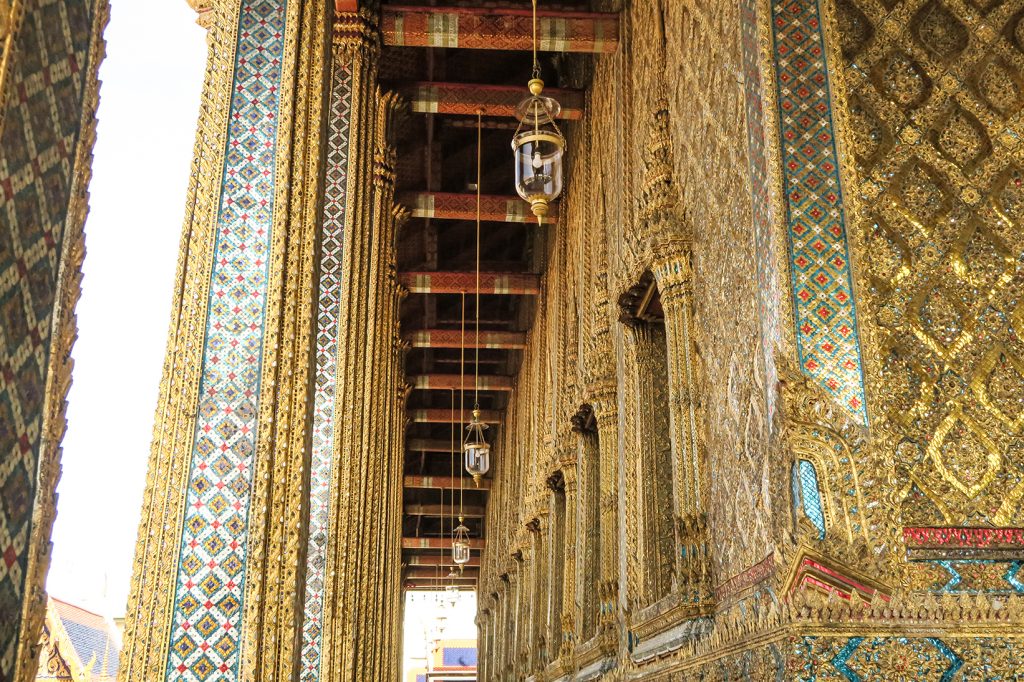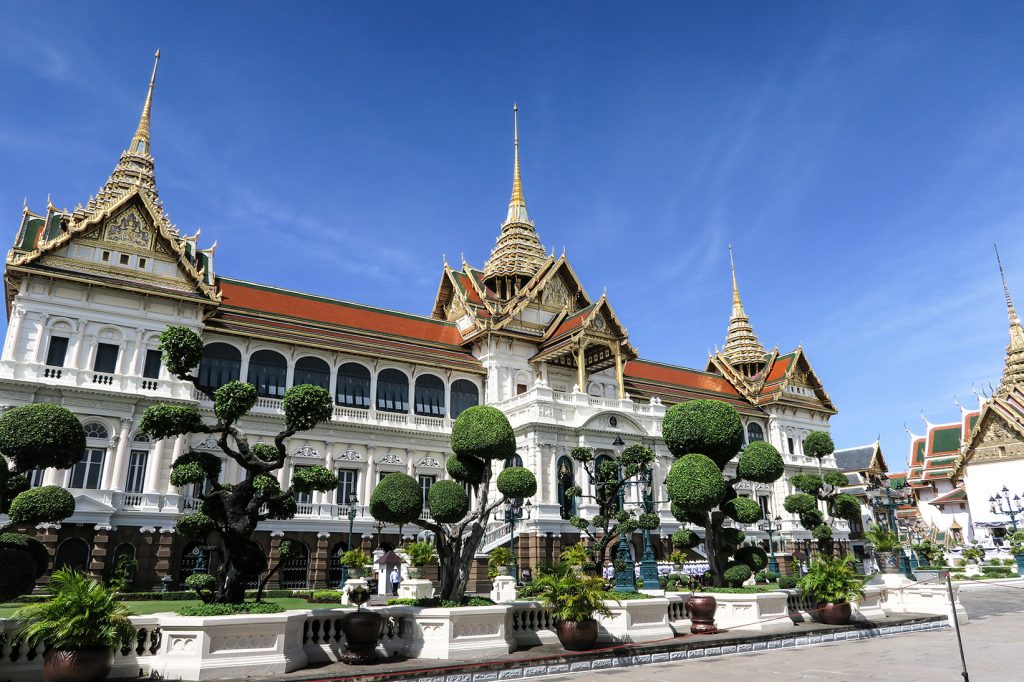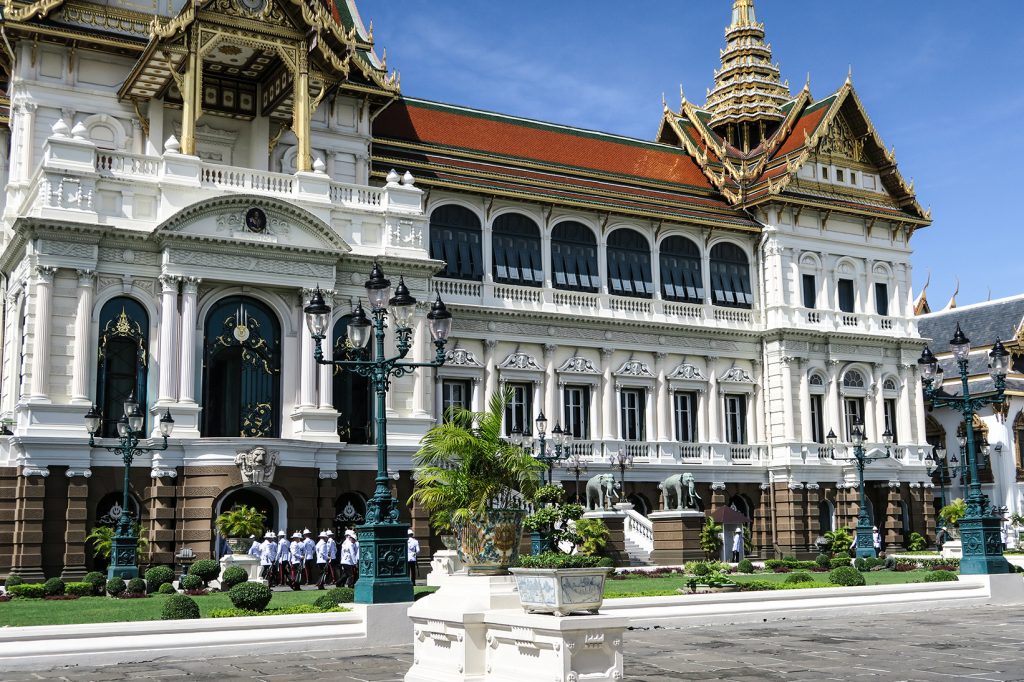 Since there was a very limited amount of time at the Grand Palace in the media tour I was participating, I decided I would make more time here during my next visit to Bangkok. I highly recommend including a visit to the Grand Palace in your itinerary when you're planning your trip to Thailand – it is an otherworldly experience. For more information on the Grand Palace, check out this website, and for more on the Temple of the Emerald Buddha, check out this article.
この日は王宮敷地内を廻る時間がとても限られていたので、また機会があったらもっとゆっくり廻りたいと思いました。他の国ではもちろん見れないような建築物や光景なので、是非一度は足を運んでみて下さい。王宮についてもっと詳しく読みたい方はこちらのサイトをチェックしてみて下さい。